I have lived in London for more than 16 years and 7 year with little ones it was about time I pulled together a list of the best things to do in London with kids.
The historical architecture, incredible restaurants, twinkling skyline, trendy neighbourhoods, the list of amazing things to do in London is enough to fill a lifetime!
Add kids to the equation, and it again, brings a whole different perspective to this incredible city.
As a family that travels a lot, we tend to jet off quite regularly, however, when we are at home, the options of things to do in London with kids are endless.
There are also plenty of free things to do in London too even during February half term not to mention Halloween and Christmas.
Best Things To Do In London For Kids
Whilst London is an incredible city, it can also be very expensive, especially where hotels and travel is involved. Make Sure To Check Out Our Ultimate Guide To Family Friendly Hotels In London
If you are travelling on a budget with your family, you will be happy to know there are tonnes of free things to do in London with kids. You can also check out our article about how we find the best deals for days out with kids in London.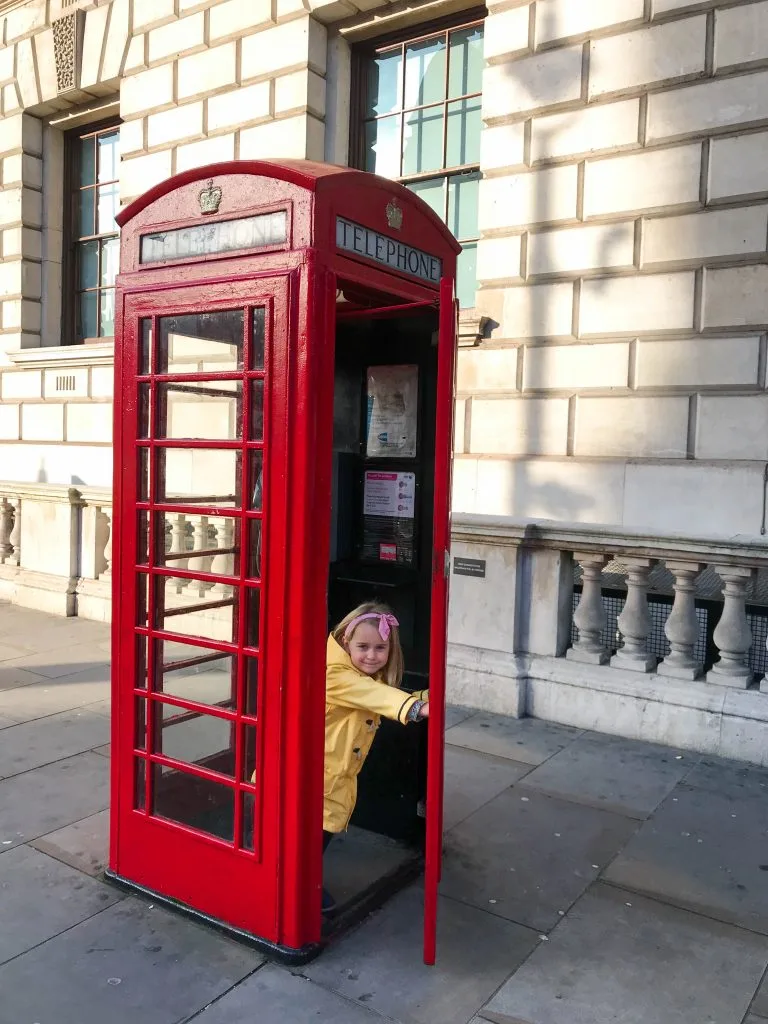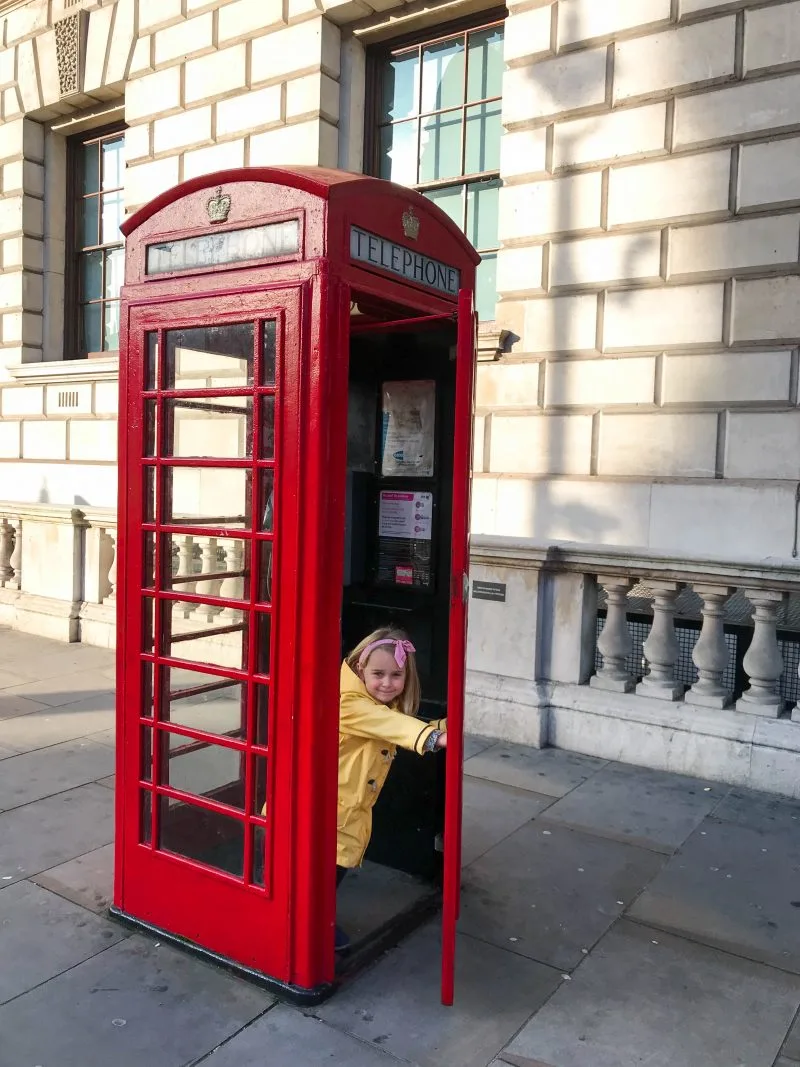 To make great savings and unlock the best of London an all-in-one attraction pass is a great way to see the city!
From iconic landmarks to hidden gems, the Big City Saver ensures you make the most of your visit. This pass not only saves you money but also provides a hassle-free way to experience the best that London has to offer.
What's more, the free things to do in London with kids are not just the obligatory walk along the South Bank or over Tower Bridge. Read on to find out all of our top picks from across the city!
The Big City Saver
The Big City Saver is a fabulous way to save money when it comes to looking for things to do in London with kids. It includes iconic attractions that form part of the pass that you will have access to.
From the towering London Eye to the celebrity-filled halls of Madame Tussauds and the SEA LIFE London Aquarium, we've got you covered with all the must-see destinations.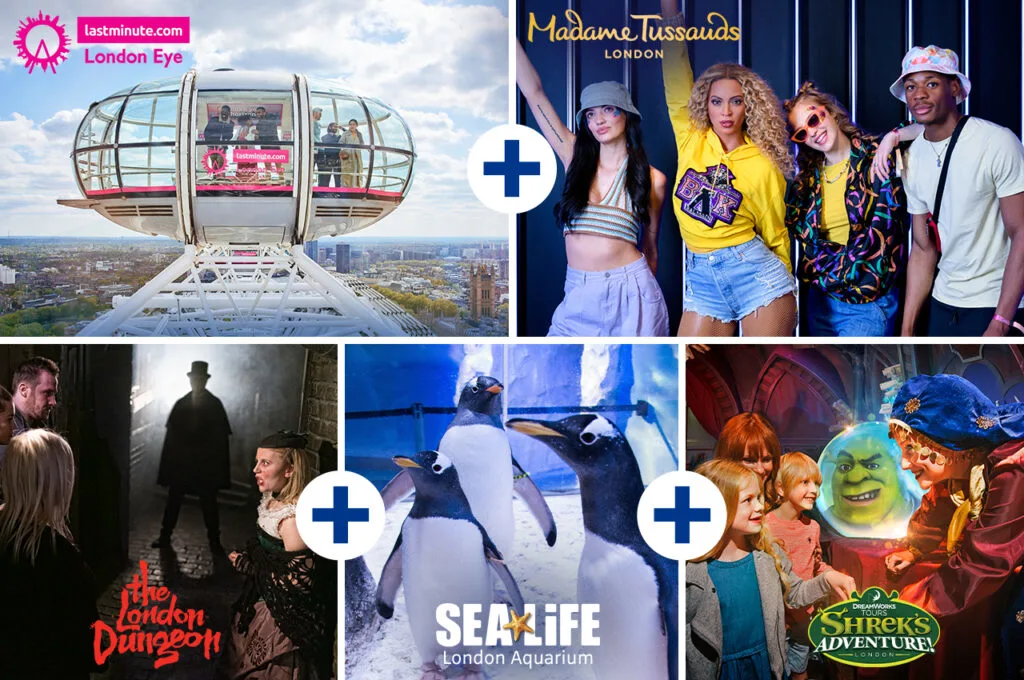 You have a generous 90 days to explore at your own pace, starting from the date of your first chosen experience.
Life happens. It's great to have hassle-free rescheduling at no extra cost, ensuring your travel plans adapt to the unexpected.
1. Twist Museum
This newly opened Museum near Oxford Circus in central London is perfect for a rainy day activity with the kids. Make your way through a variety of exhibits that will challenge your senses through perspective, shape, colour and more.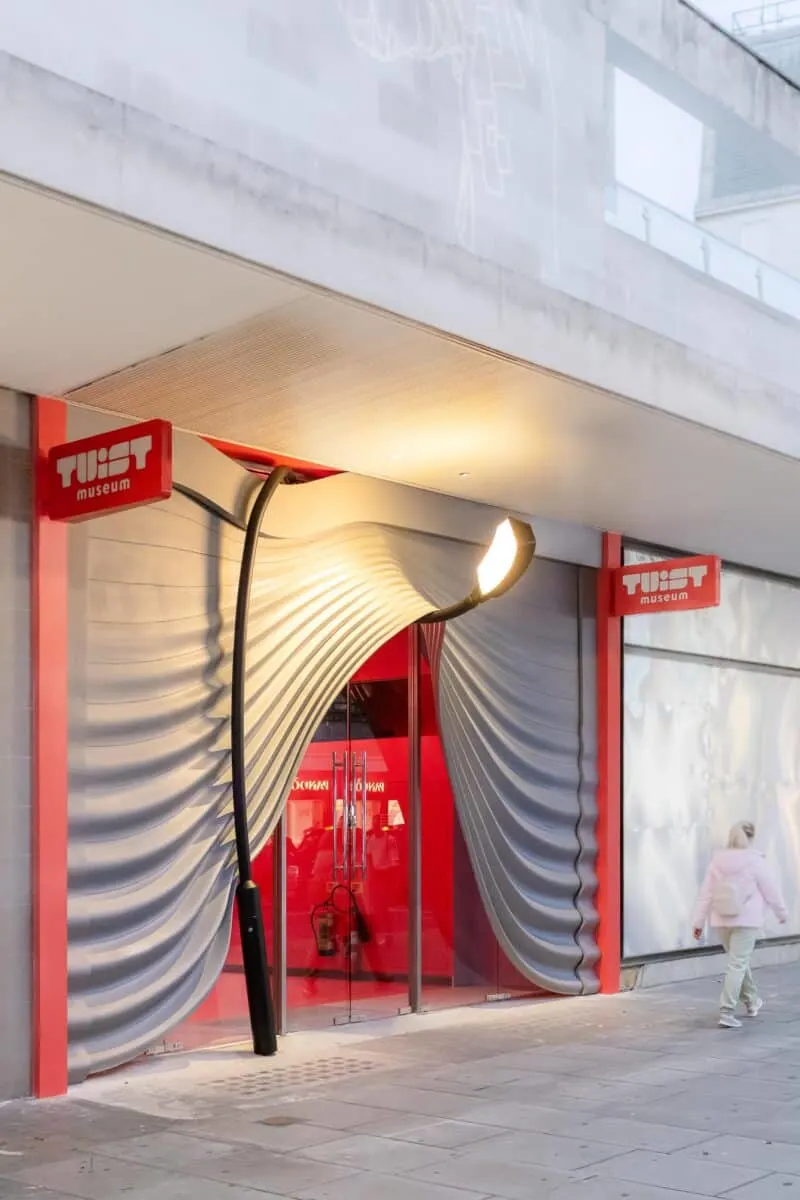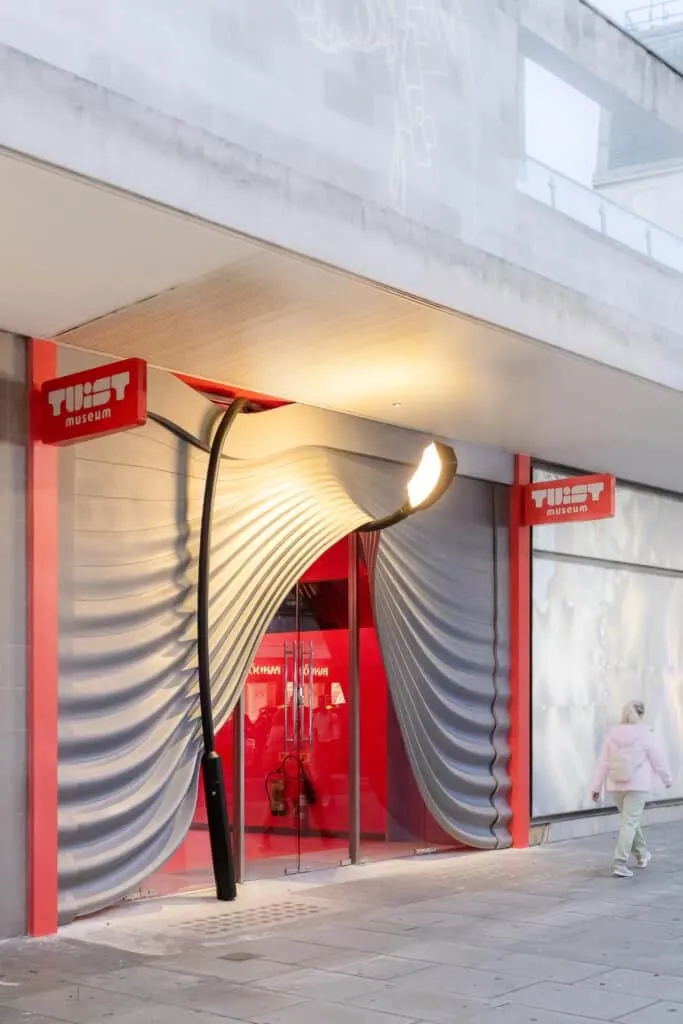 Suitable for all ages this fun educational space takes around 45-90 mins to complete, visitors are encouraged to get involved with the exhibits as they position themselves at different angles for different perspectives and trickery of the eye!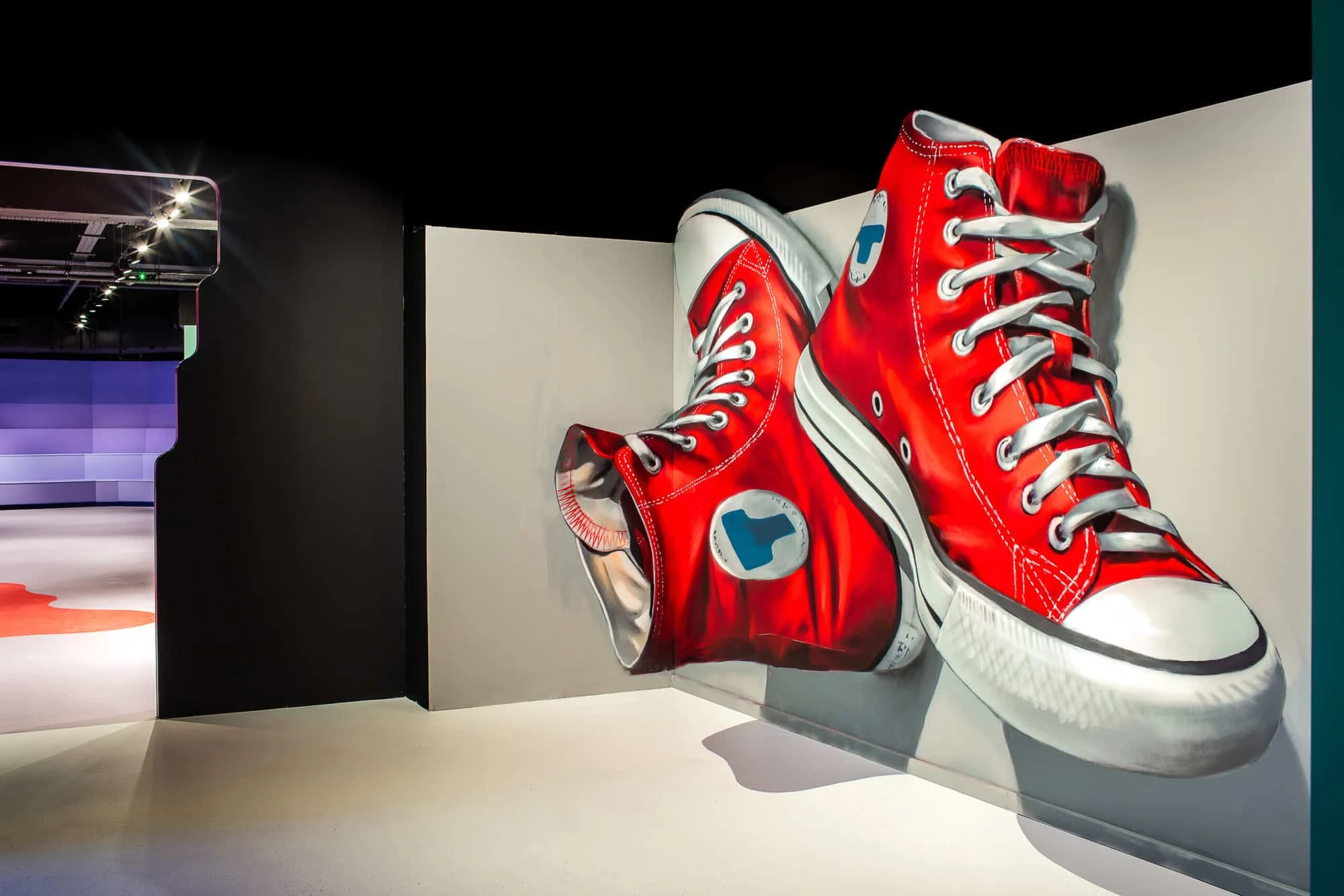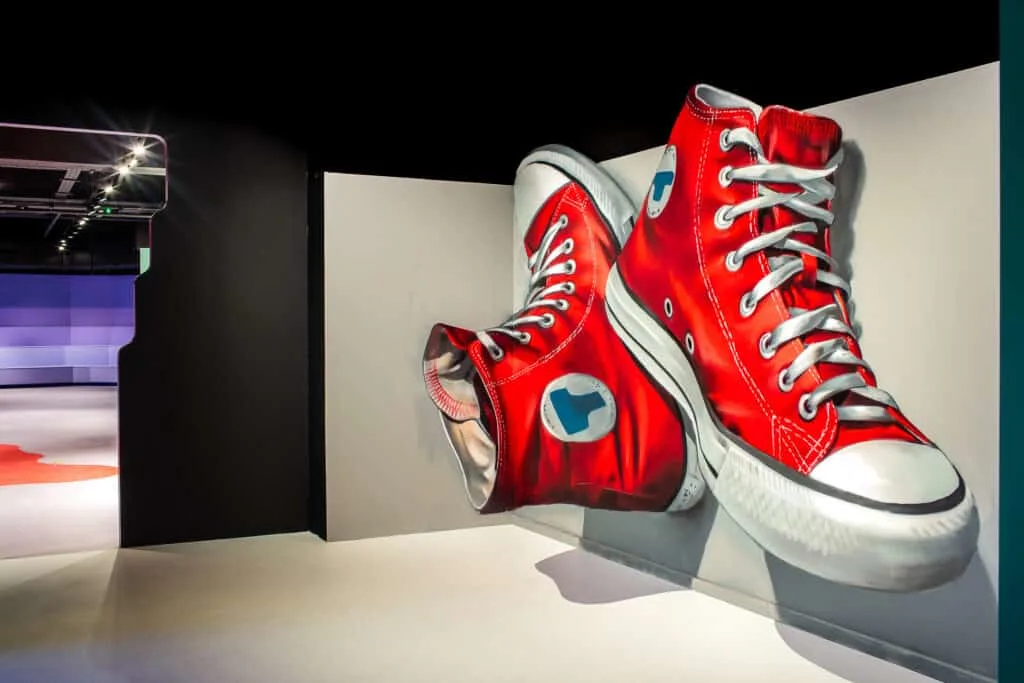 For tickets and more information click here.
2. Sea Life London
Embark on an underwater adventure perfect for the whole family at SEA LIFE London.
Delve into the depths of the ocean and encounter an array of marine life, from sharks to coral reefs.
With fantastic exhibits and interactive displays, SEA LIFE London is perfect for visitors of all ages.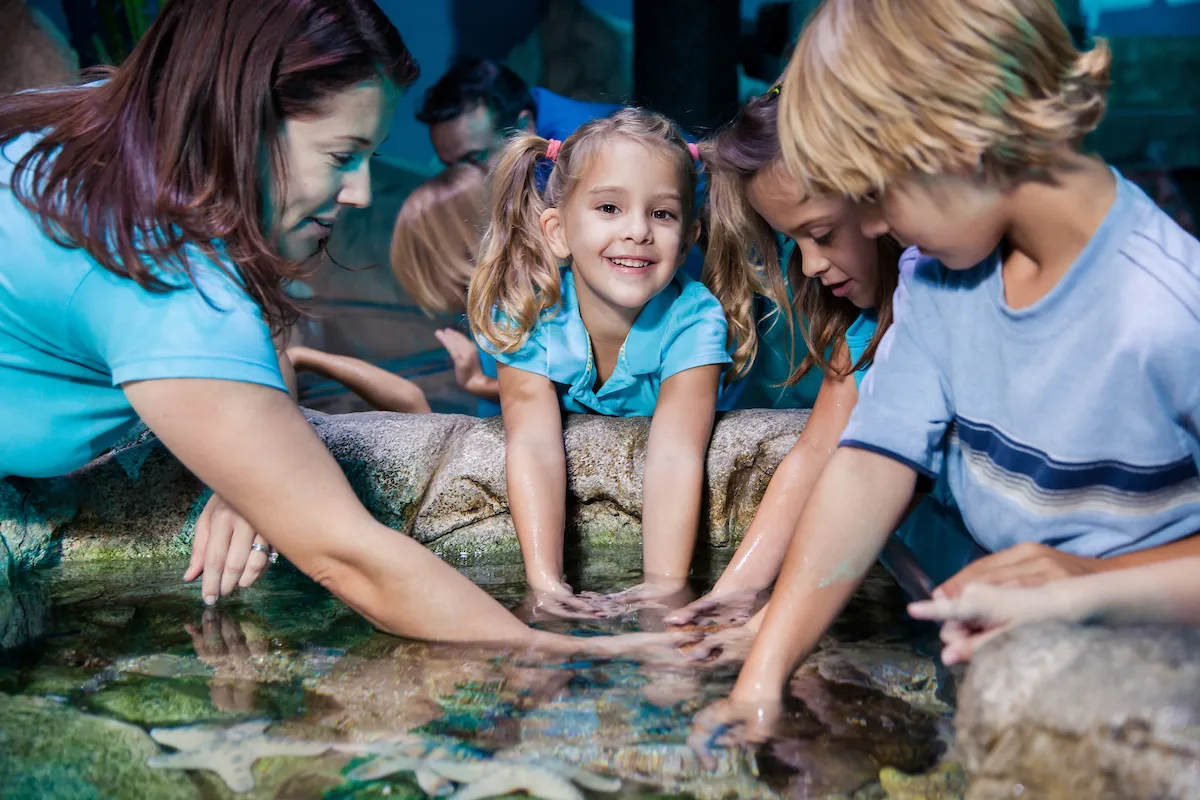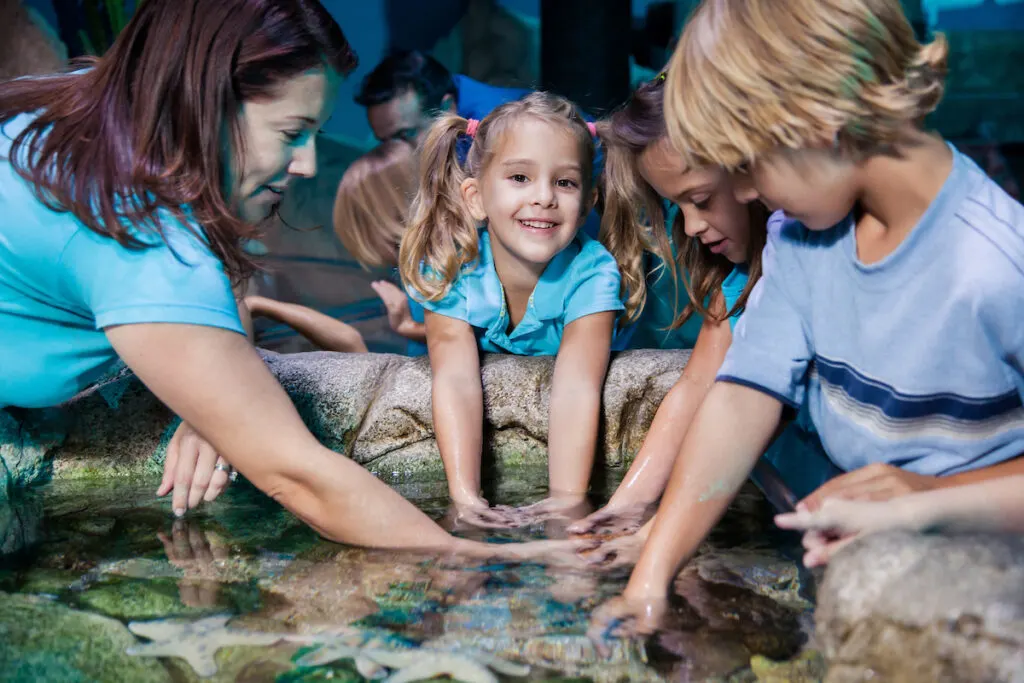 Check out SEA LIFE London here.
3. Postal Museum
Celebrating the story of postal communication over the years and into the modern day, the Postal Museum is a fun family friendly activity for all ages.
Included in your ticket, guests get to ride the Mail Rail underground railway line. This 100 year old miniature train takes guests on a journey of the original tunnel system that once took mail underneath the streets of London.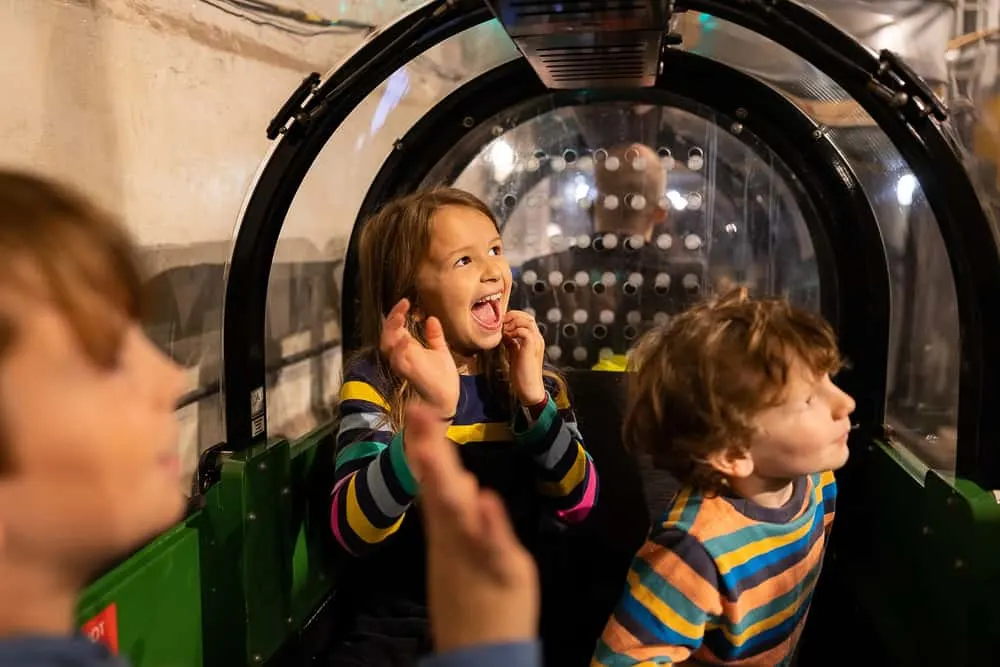 The Postal Museum also hosts an interactive play space for families, hosts year round activities and exhibitions making it well worth a visit if looking for things to do in London with kids.
For tickets to the Postal Museum and more information click here.
4. London Dungeon
How about a thrilling family adventure at the London Dungeon, where history comes to life in the most exhilarating way?
Step back in time and immerse yourselves in the darker tales of London's past, from stories of Jack the Ripper to the haunting secrets of the plague.
With heart-pounding rides and live actor-led shows, the London Dungeon provides an unforgettable journey through the city's darker side. This attraction is best enjoyed by 12 + year olds. Check out the London Dungeon!
5. The Transport Museum
The London Transport Museum was hands-down one of my daughters' favourite places we visited in London! They had a blast exploring all the interactive exhibits at this wonderful museum and we practically had to drag them out of the door when it was time to leave.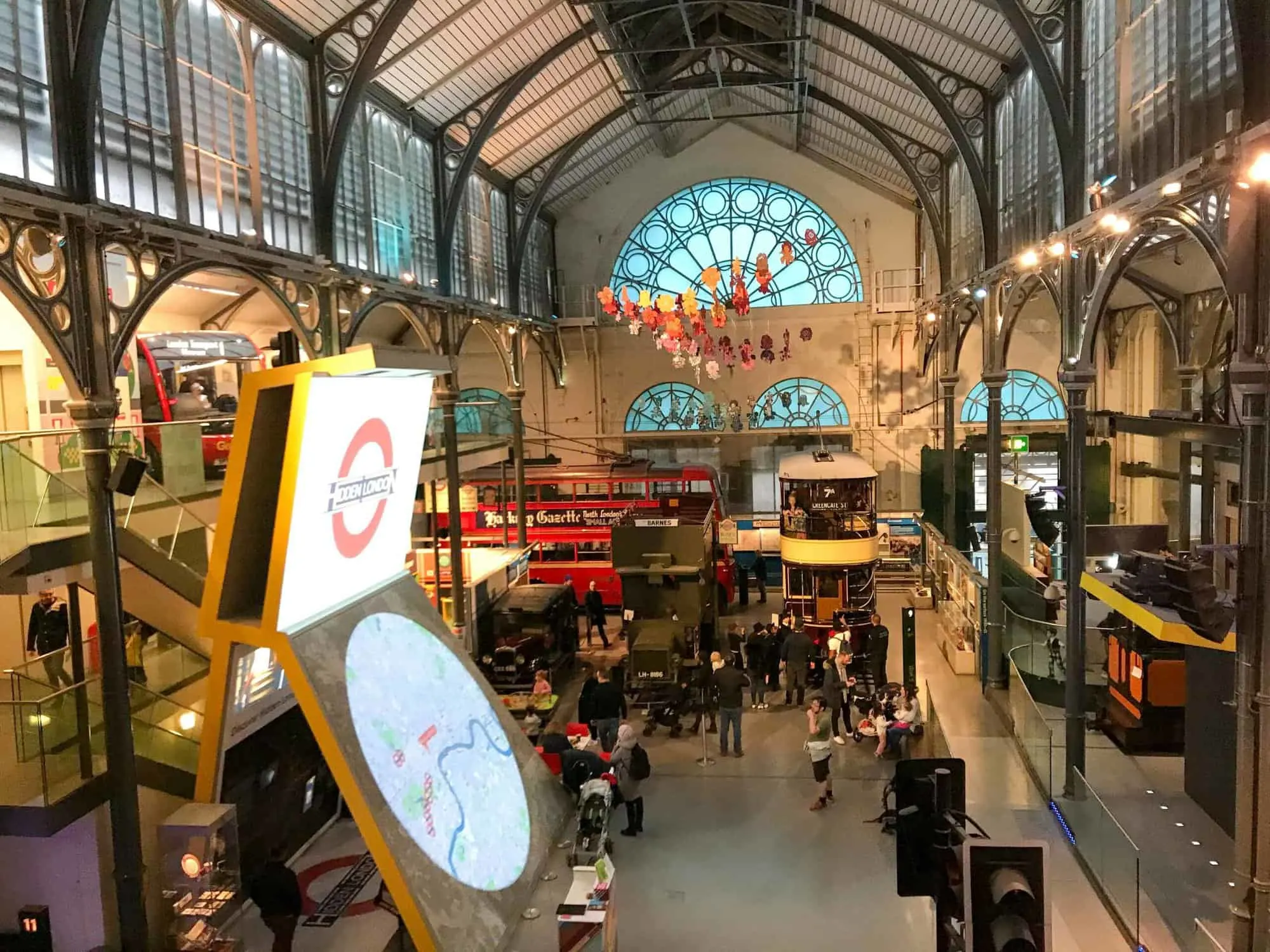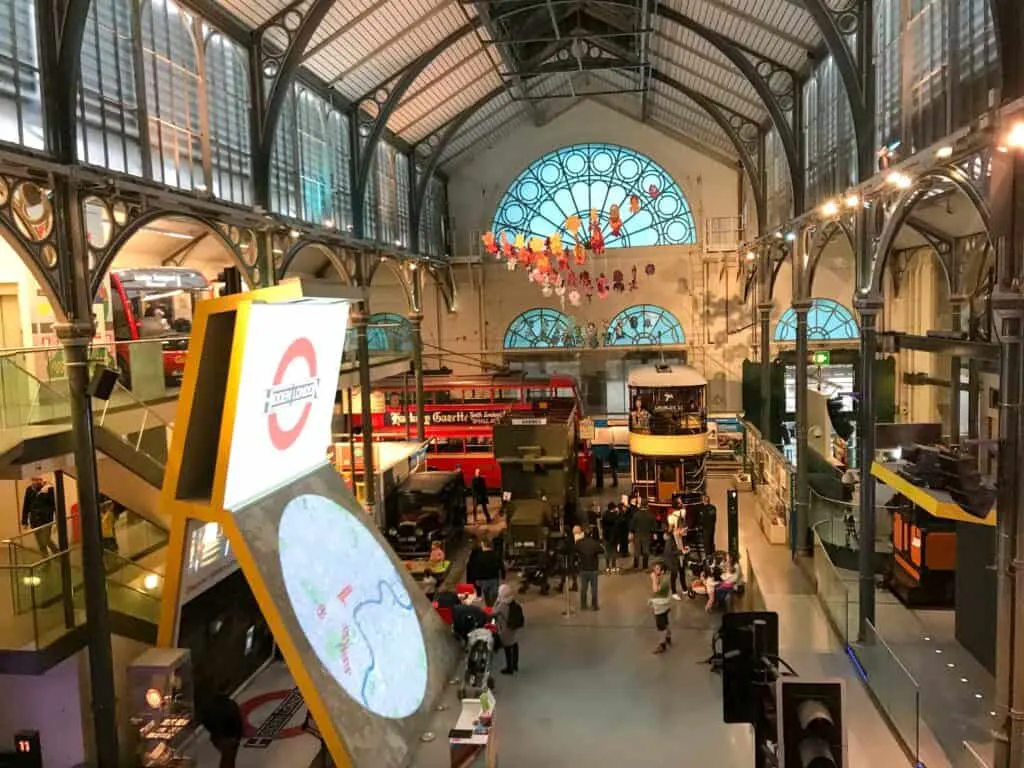 This museum isn't just for kids, we adults also found it fascinating to follow along 200 years of history to learn more about how London transportation changed from the 19th century to the present day.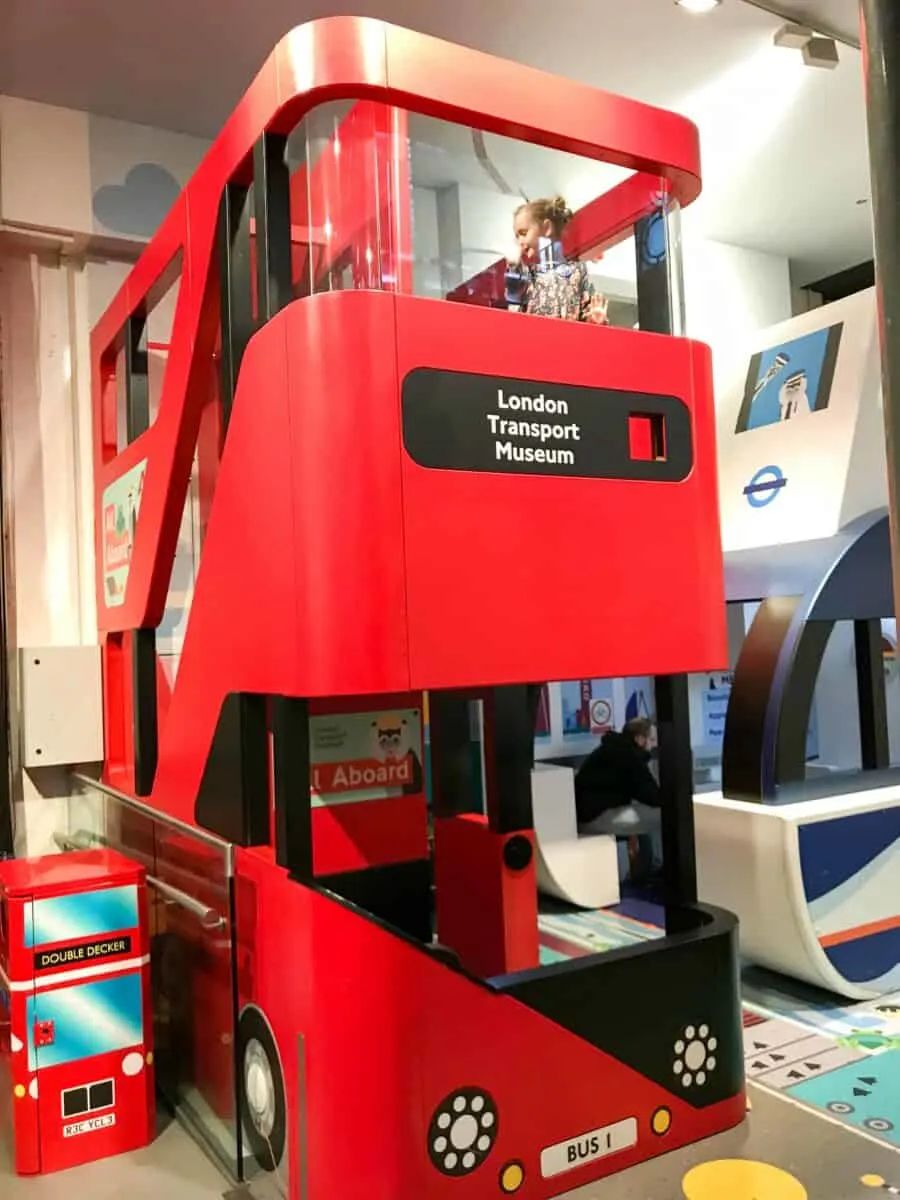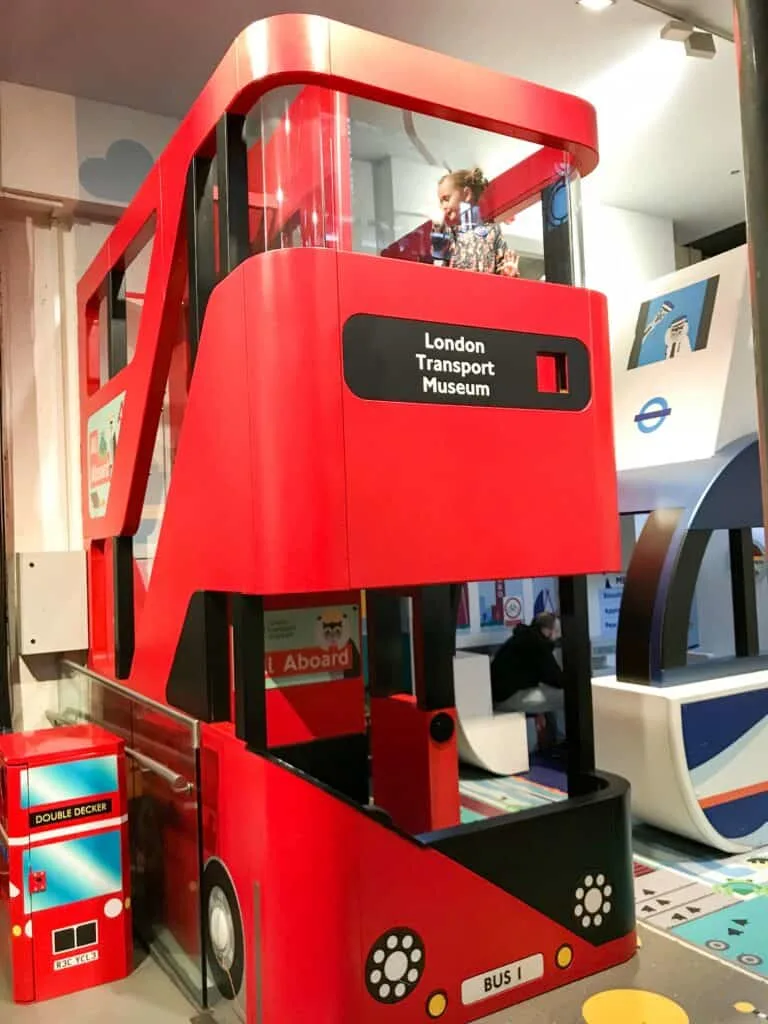 The museum does a fabulous job of showcasing transportation history in a really fun and interactive way with multi-media exhibits, photographs, original signs, and artifacts.
Kids will especially love the huge collection of over 80 historic vehicles, most of which are open to try out, and using machines to stamp their special cards as you explore the museum.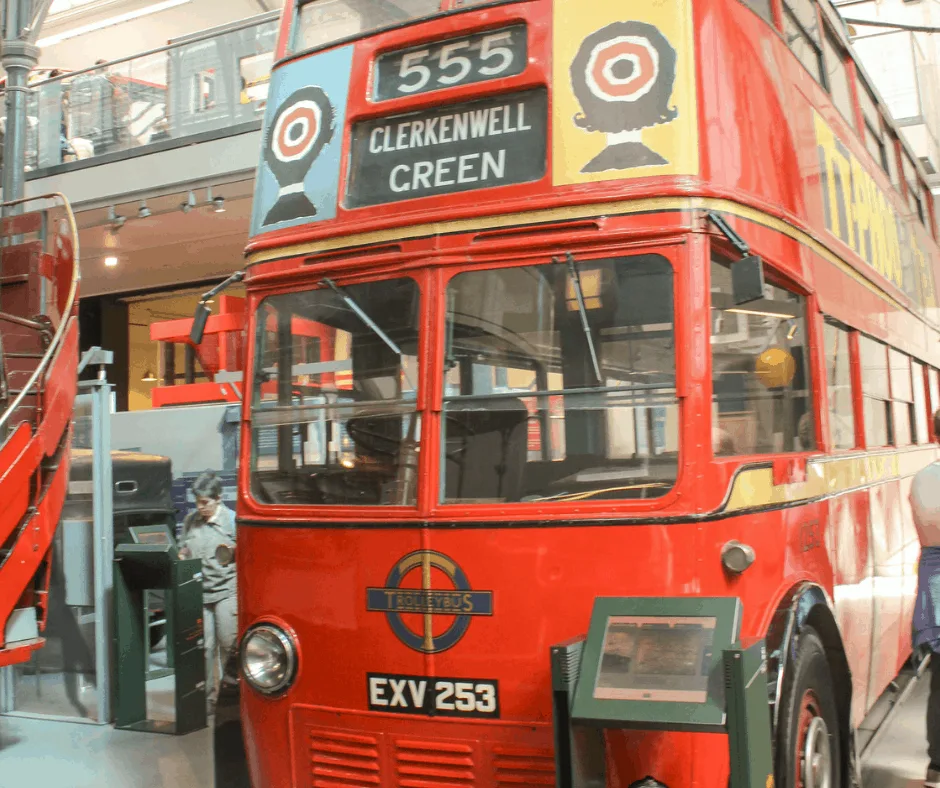 Don't miss the dedicated kids' All Aboard Area, with themed pretend play stations for the under 7 crowd along with a soft play baby area.
Tickets for the museum are available online for a savings on adult admission; kids under 18 are free! Be sure to check out the museum's calendar of events here to see what special programs are being offered during school breaks.
Book tickets to the London Transport Museum here.
6. The London Eye With Kids
Soaring over all the nearby buildings, the 360-degree views from the London Eye has to be one of my favourite London attractions for years – with kids and without!
What better way to showcase all that London has to offer than a 30 minute ride, admiring the sights of one of the world's most famous cities?
It seems we aren't the only ones to love it – it's London's most popular fee-paying tourist attraction with over 3.5m visitors every year.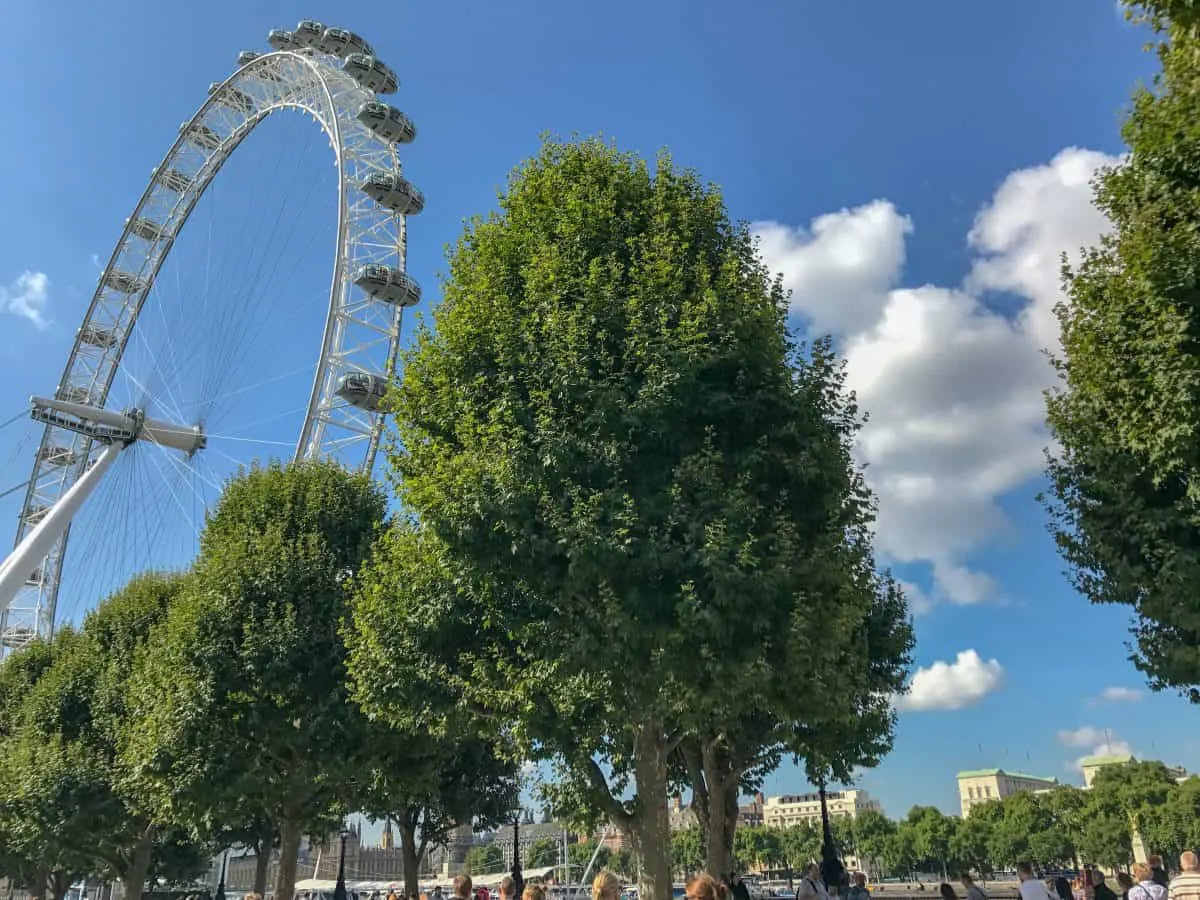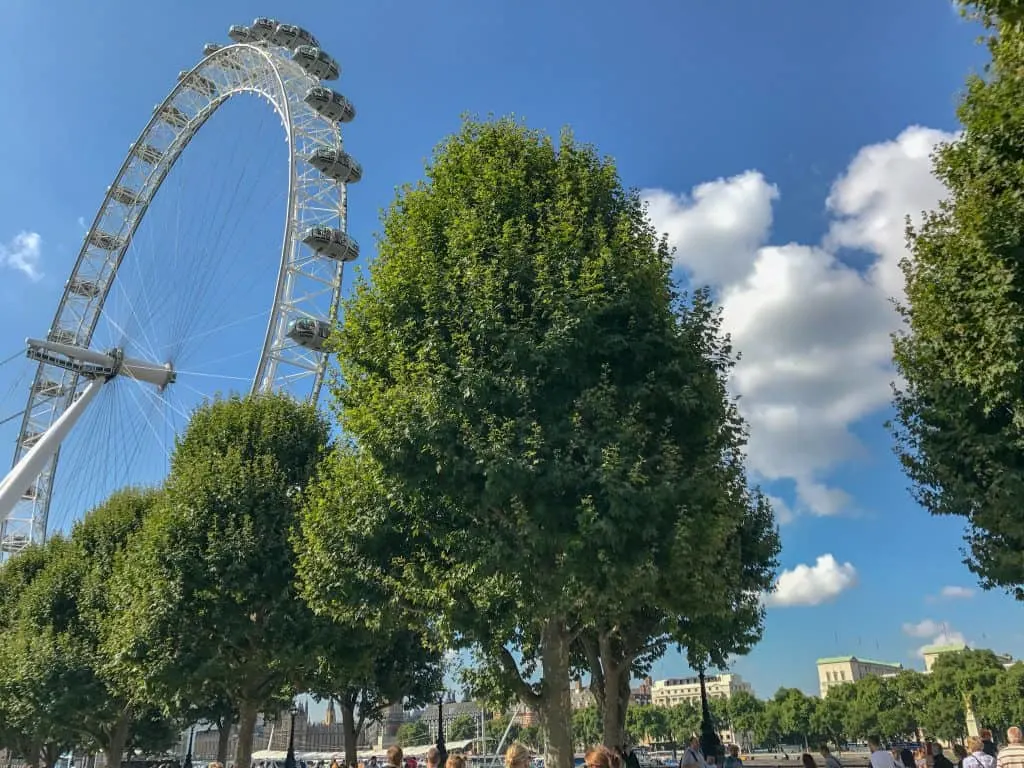 The perfect activity to do with kids, the slow, methodical rotation of the wheel will blow their minds. It's a very sedate pace – you can hardly tell you're moving and yet suddenly they found themselves rising high, high above the trees!
They will love looking at the iconic London landmarks nearby – it's hard not to be impressed by things like Big Ben, the Houses of Parliament and Westminster Abbey.
We spotted other buildings in the distance such as Tower Bridge, St Paul's Cathedral, the Shard and, of course, the Gherkin ("what's a gherkin mummy?").
We talked about the curve of the River Thames and marveled at the tiny boats floating up and down it as we watched them from the top.
An incredibly well organised attraction, you can do one of the experiences that goes along with the London Eye such as the 4D cinema, or a story telling session in one of the capsules.
If that's not enough you can combine it with other activities like a bus tour, a river cruise or a visit to one of Merlin Entertainment Group's other attractions.
Check out the full post about the London Eye.
7. The Emirates Airline Cable Car
Dubai's very own airline created the Emirates Cable Car spans from Greenwich across the River Thames to the Docklands! Offering sweeping views of the Millennium Dome, Canary Wharf and parts of the centre of London, it's definitely a mode of transport worth trying.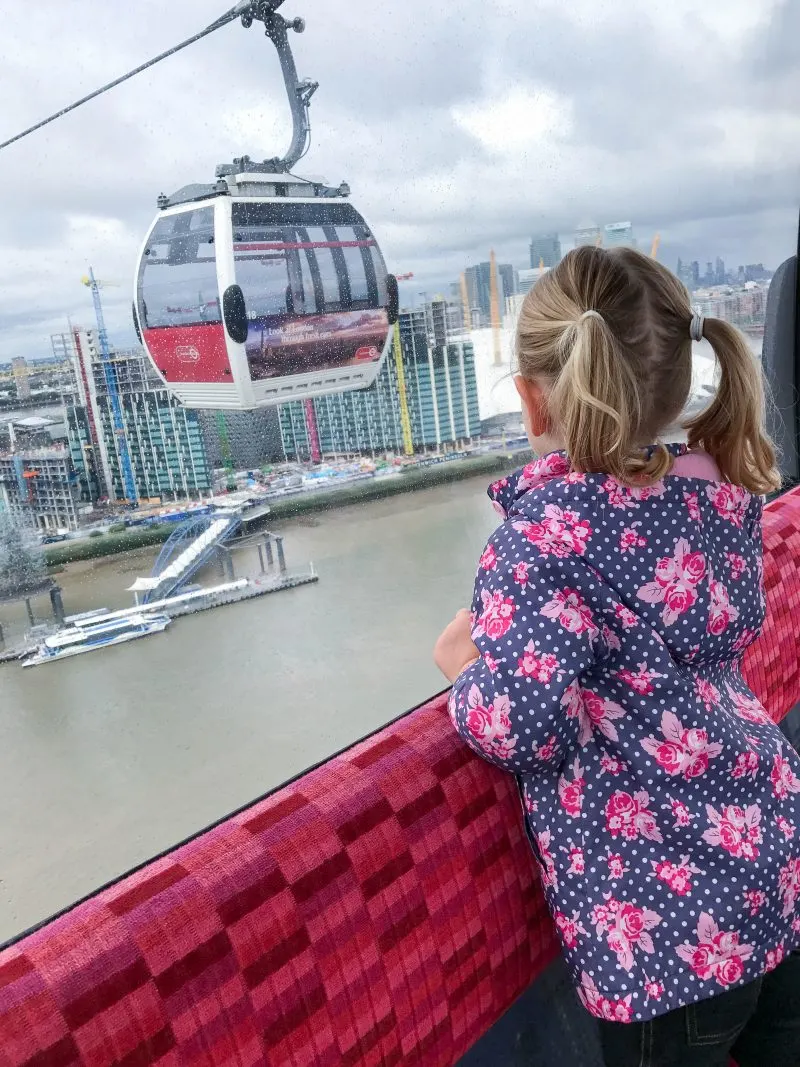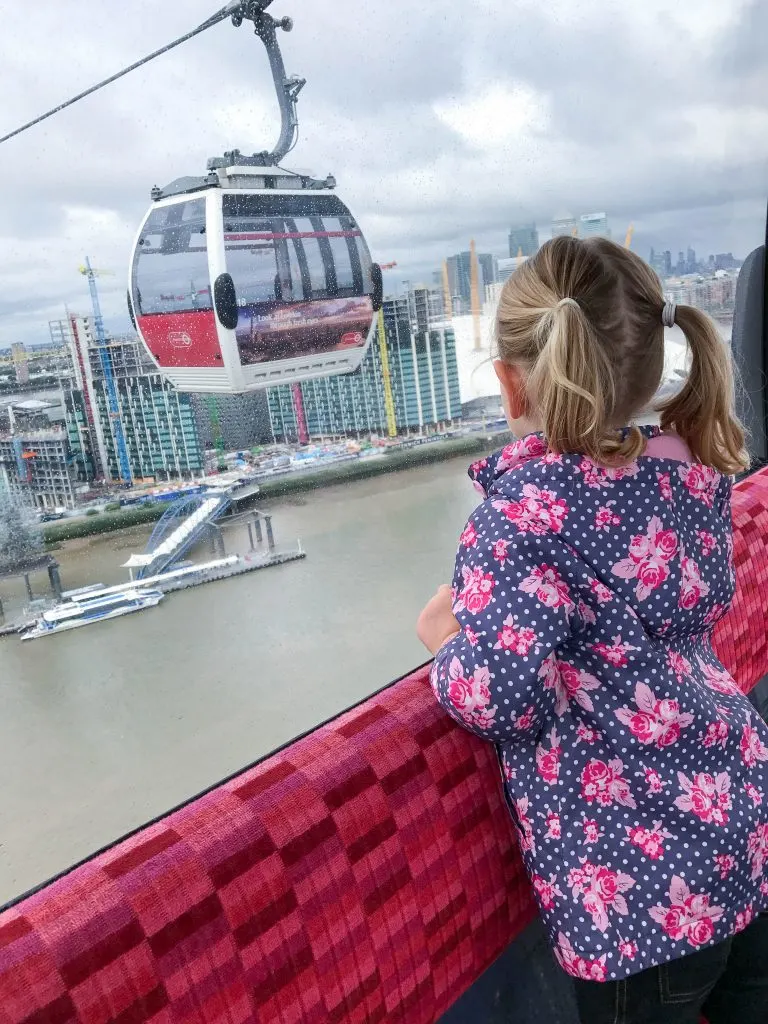 If you can push through witching hour, I highly advise taking the epic gondola trip at sunset! It really is such a beautiful tranquil trip when the sun is going down. Top tip, if you are using an Oyster card, you will get a discount!
8. Maddam Tussauds
Madame Tussauds is a world renowned museum with life like wax sculptures of tonnes of A listers, royalty, politicians and many sports personalities.
It's not such an appealing place to me on a personal level but I know it's incredibly popular and something others love!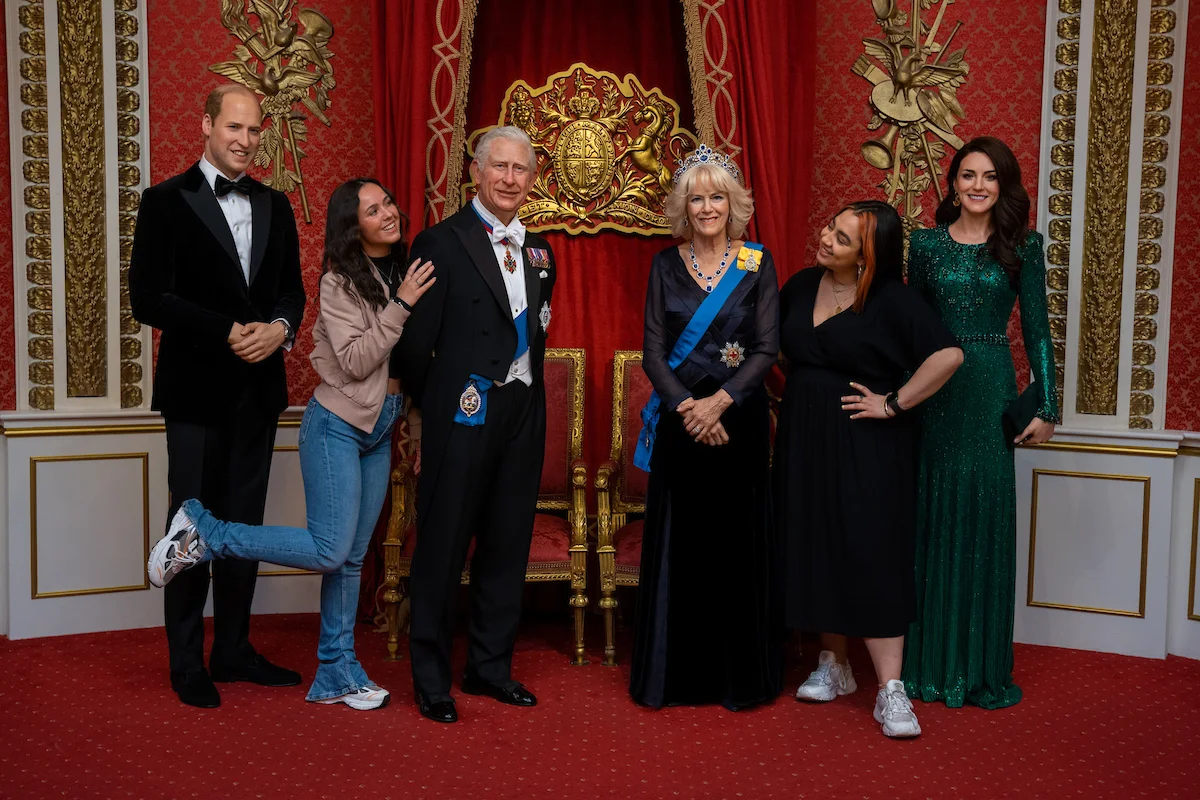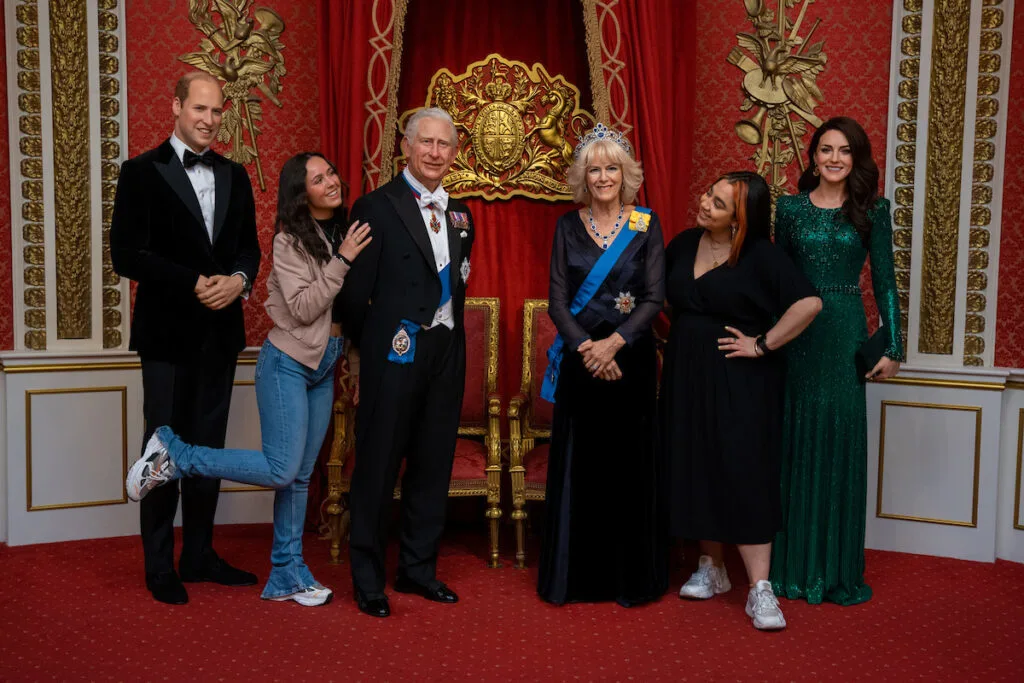 Aside from the incredibly clever wax sculptures that could easily be mistaken for the real person, there is also many immersive experiences.
This interchanges from time to time, but at the moment, they have a Sherlock Holmes and Star Wars immersive experiences.
The website suggest 8+ for the Sherlock Holmes experience and 15+ for Alien.
Get tickets to Maddam Tussauds here.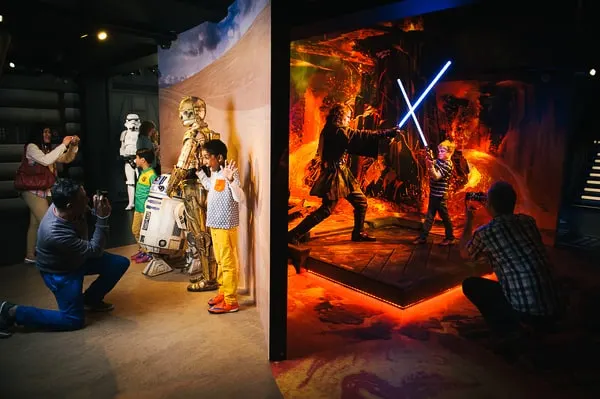 9. Kidzania
We are big fans of the Kidzania franchise and have heard tonnes of great reviews from others too! Imagine a city, run by kids for kids! This company go out of their way to make it a really true experience for kids.
For ages 4-16, Kidzania has everything a normal city would have. From a bank, to a shop, and a vet to a post office.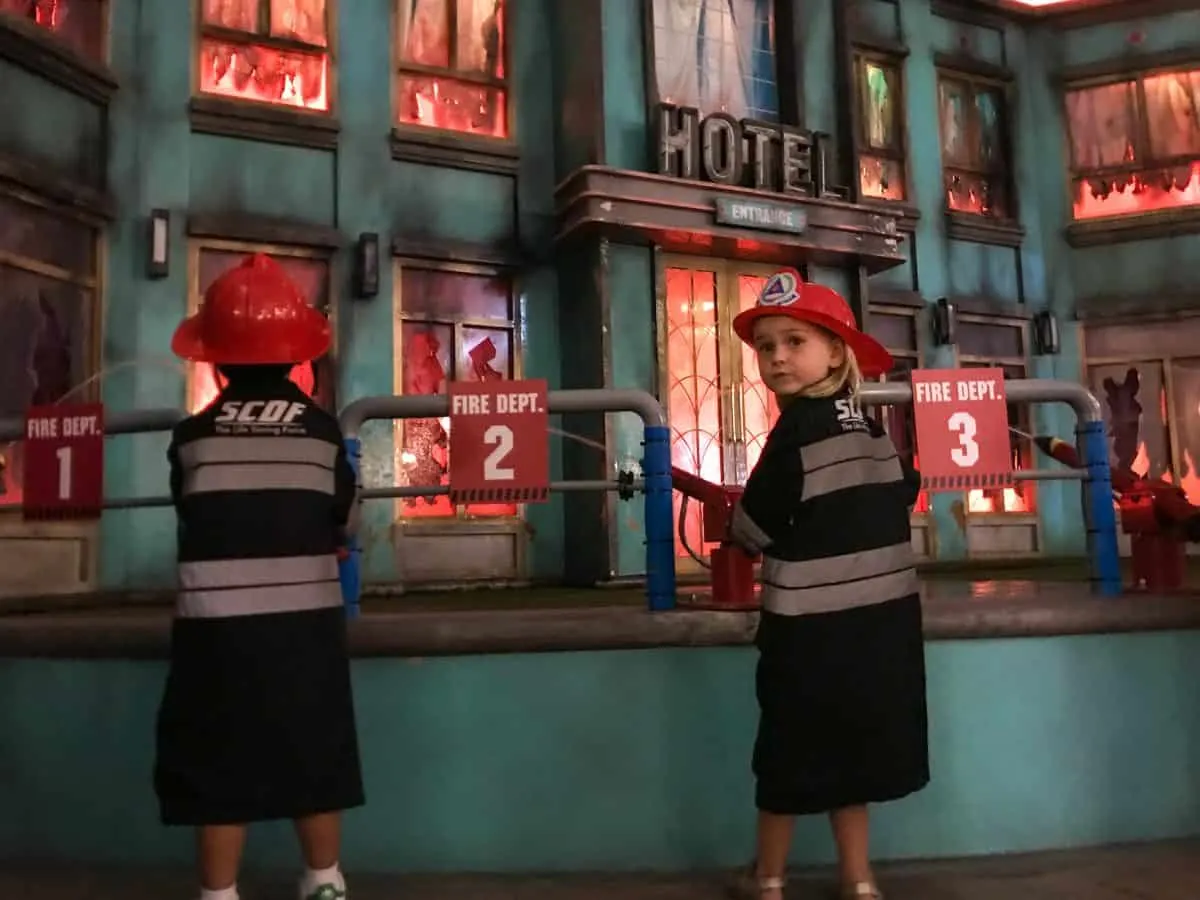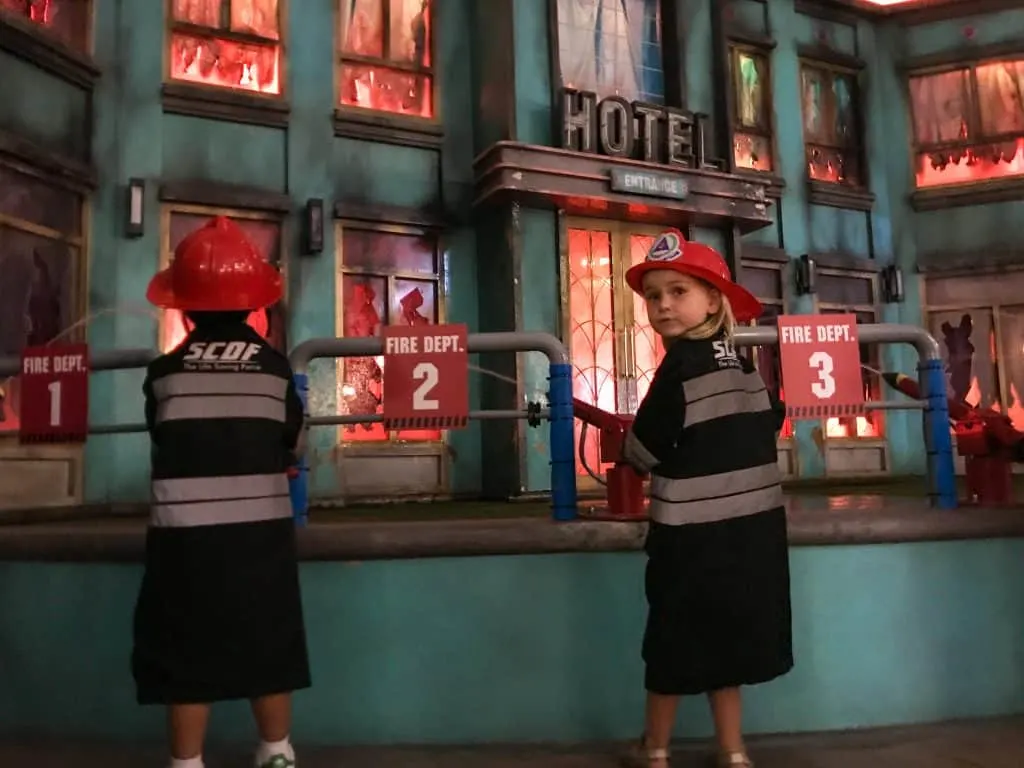 Each little visitor has a chance at role playing in all of the establishments. Our daughter particularly loved being a fire fighter, a police woman and a nurse. I couldn't get over how realistic it was!
For example the firefighting session, the group of kids were in the fire station. They were first trained on what to do before heading out when the alarms sounded to put the fire out! This is such an awesome rainy day activity in London.
10. Shreks Adventure London
We haven't personally been to Shreks Adventure London but it's high on our bucket list. I asked Cath from Passports and Adventures about her trip and this is what she had to say:
Have you got a Shrek fan on your hands? If so, then a visit to Shrek's Adventure in London is a must. This Dreamworks attraction in London is located on Southbank beside the Sea Life aquarium and the London Eye. It's a great place to visit with kids.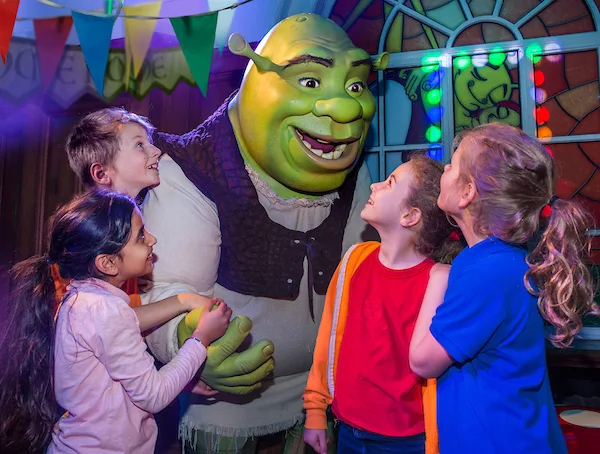 As you enter Shrek's Adventure you are first greeted by Princess Fiona who invites you to take a magical bus ride with the driver, Donkey.
After putting on 4-D glasses visitors set off on a magical ride through the land of Dreamworks, where you'll encounter some of the beloved characters from films such as How to Train Your Dragon, Madagascar and Kung Fo Panda.
However, an unfortunate incident leaves you fleeing from Rumpelstiltskin through the world of Shrek. As you move from room to room, you meet various characters from the films who help you stay one step ahead of Rumpelstiltskin before you finally come upon both him and Shrek.
I won't tell you what happens next but safe to say, it is 60 minutes of action-packed fun with a chance to meet Shrek himself at the end.
Tickets for Shrek's Adventure cost £30 per adult and £24 per child at the door or, if you are buying online before you visit, they cost £21 per adult and £17 per child.
While these may seem pricey, this London attraction is a great place to visit with kids and fans of the films, so worth it in my opinion.
Just be warned that there are some darker rooms/areas and flashing lights so it's not really suitable for very young kids or children who are nervous or have anxiety problems.
Immerse yourself in the whimsical world of Shrek's Adventure London.
11. Harry Potter Black Cab Tour
Harry Potter fans visiting London will surely want to plan a day at the Warner Bros. Studio Tour. But for those that want to go even deeper and explore the Harry Potter filming locations in Central London, it is time to hop onboard a black cab for a Harry Potter tour — London style!
The Black Cab Harry Potter tours of London are for true die-hard fans of the Harry Potter movies as they spend three hours criss-crossing the city.
The tour stops at various locations including Picadilly Circus, Parliament, Borough Market, Leadenhall Market, and, of course, King's Cross Station. It's one of the most special things to do in London for your Harry Potter fan!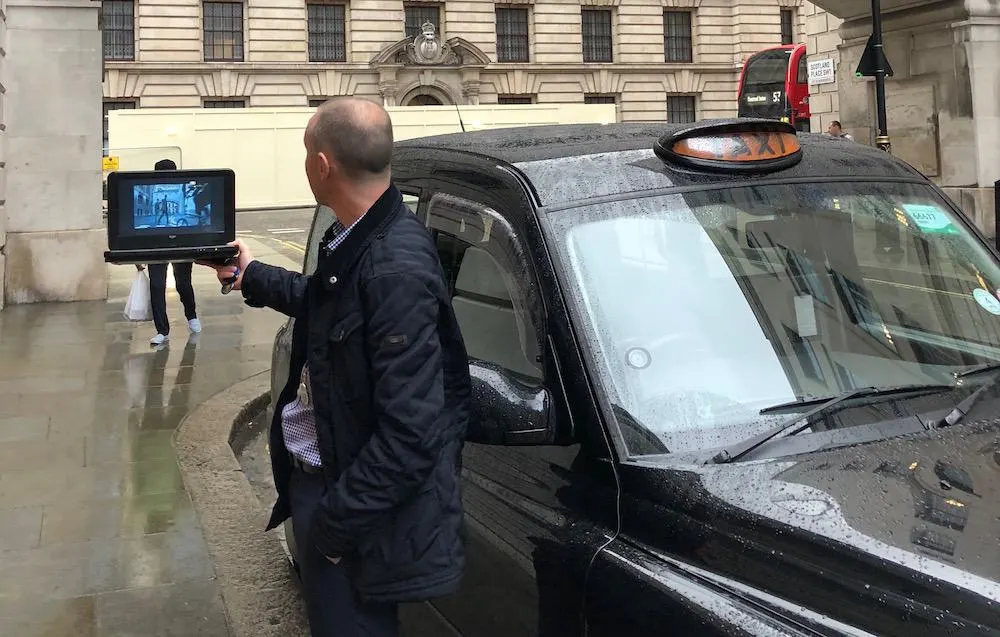 The driver guide brings the locations to life by showing movie clips from each location as you go.
We were excited to walk through the true inspiration for Diagon Alley and see how the entrance to the Leaking Cauldron was transformed from a simple optometrist shop to what we see in the movies.
For Muggles and want-to-be witches and wizards, this tour lets you walk in the footsteps of Ron, Hermione, and Harry to let you hold on to the magic that is Harry Potter a little bit longer.
If you have already visited the Warner Bros Studio Tour, or if you can't get tickets on this trip, the Black Cab Harry Potter Tour is a great alternative.
12. Warner Bros Studio Tour
The Warner Bros Harry Potter Studio tour is a must if you are a Harry Potter fan. Explore the great hall, the common rooms, class rooms, Weasley House and so much more.
Be prepared for massive spooky spiders to descend upon you in the forbidden forest and visit the potions room. Make sure to try a butterbeer when you pass through the food area.
The highlight of the trip is getting to board the Hogwarts Express, raise a broomstick with a magic spell and get footage of your kids riding a broomstick.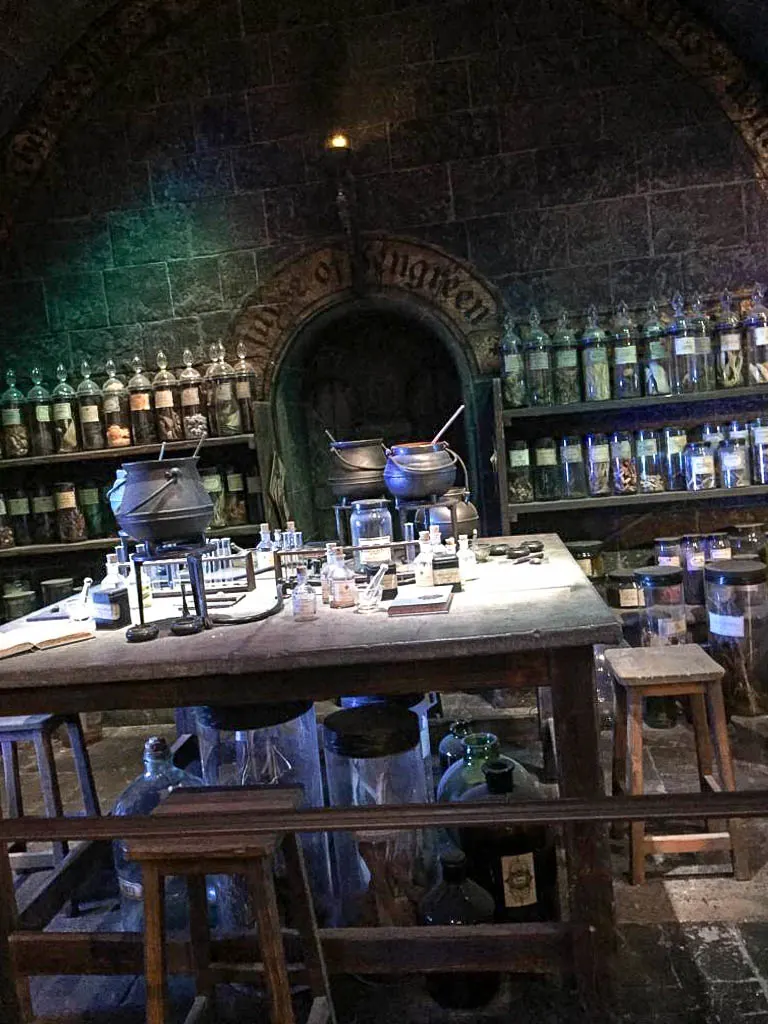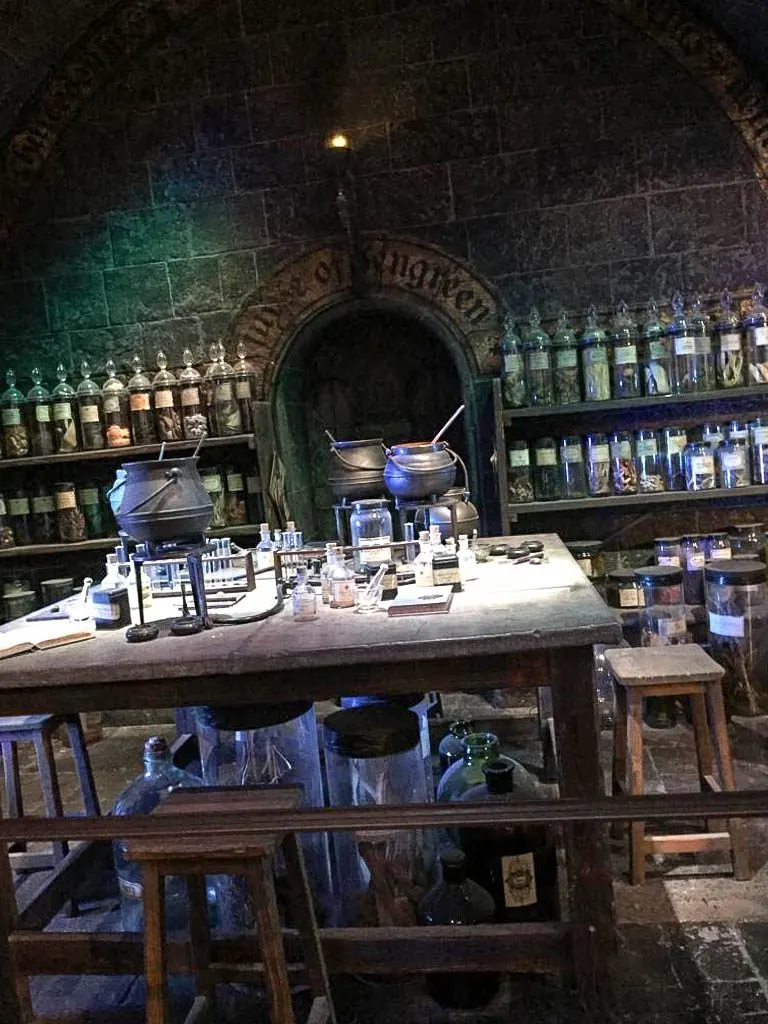 For the older kids and adults you'll be interested to learn how they created a lot of the special effects including how they make Hagrid seem so large.
If you are visiting with a baby, they have a lovely Parents room for nursing, changing and some quiet.
If you are visiting around the holidays make sure to check out what they've got on. For Christmas and Halloween they decorate the great hall for the season complete with a hundred floating pumpkins but they also have special events including a Christmas dinner!
For Warner Bro Ticket Deals click here.
13. Kew Gardens With Kids
Kew Garden, based in West London has long been in the travel guides for the city. It's a huge space and needs an entire day dedicated to visiting. I suggest going mid-week as it gets really busy.
What you might like to know is they have a Children's Sensory Garden within Kew Gardens. It's a beautifully designed space with themes such as water, earth, sun and air. The space is incredibly tranquil and is a welcomed update to the gardens.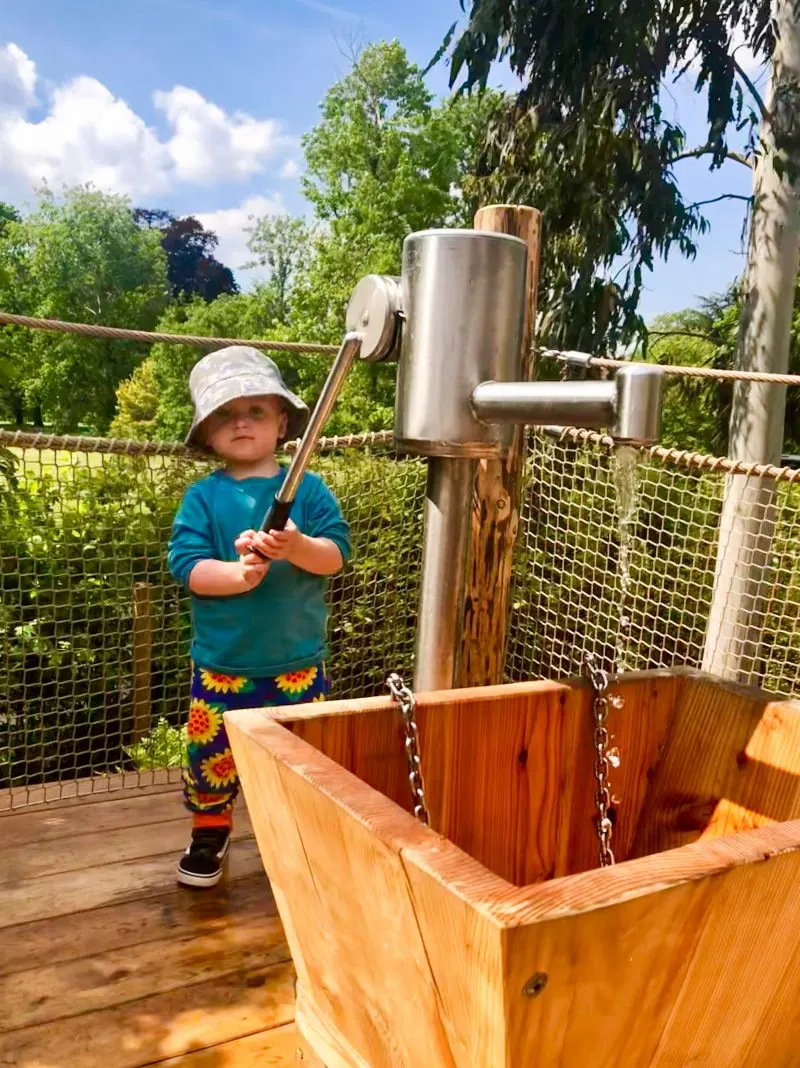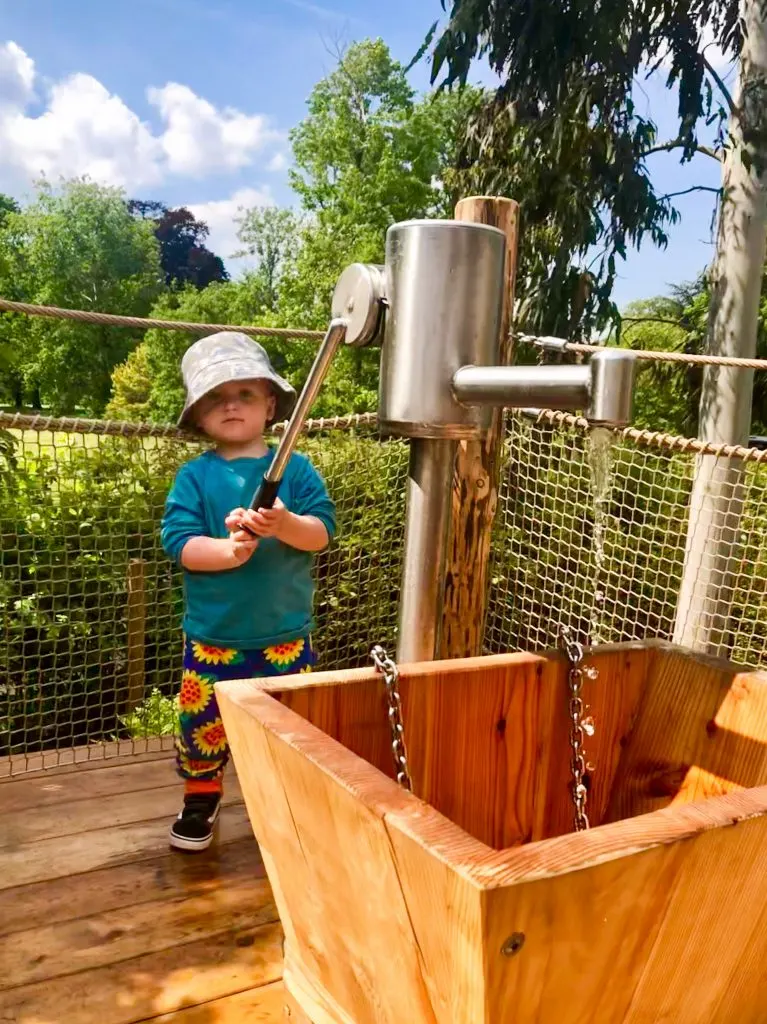 It's worth noting you need to book access to the children's garden separately to your tickets. Go early and enjoy all the natural sensory play on offer.
To book a ticket to Kew Gardens click here.
Adventurous Activities In London With Kids
14. Go Ape Tree Top Adventure
If you are looking for one of the more adventurous things to do in London with kids there are several Go Ape treetop adventures around the city. However the most centrally located one is based in Battersea Park.
Go Ape is a series of rope courses, zip lines amongst other tree top adventures. Little ones are harnessed and have to make their way around the course.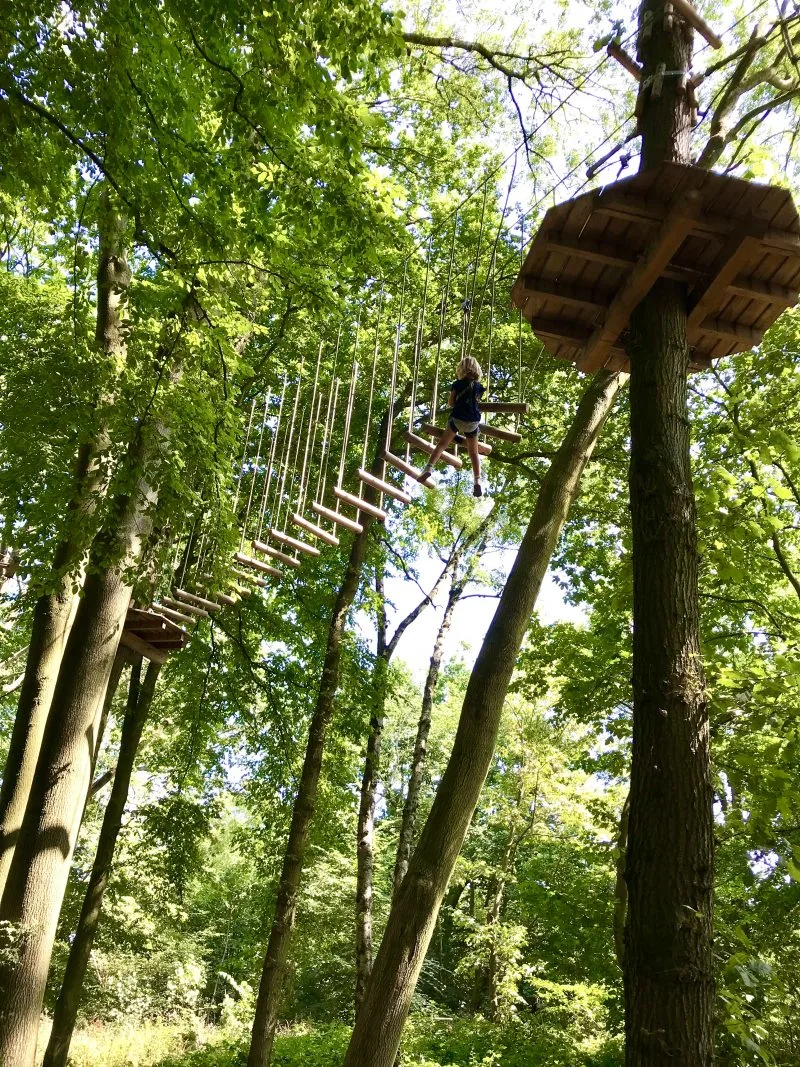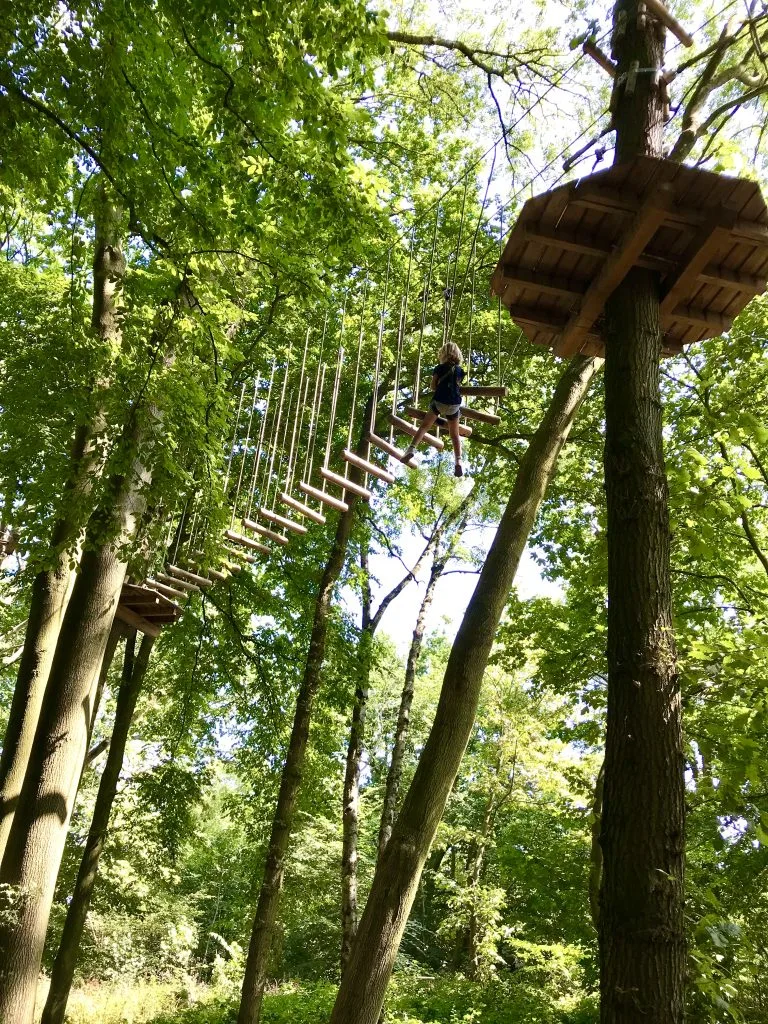 Go Ape is definitely not for the faint hearted and best suited to those that don't have a fear of heights.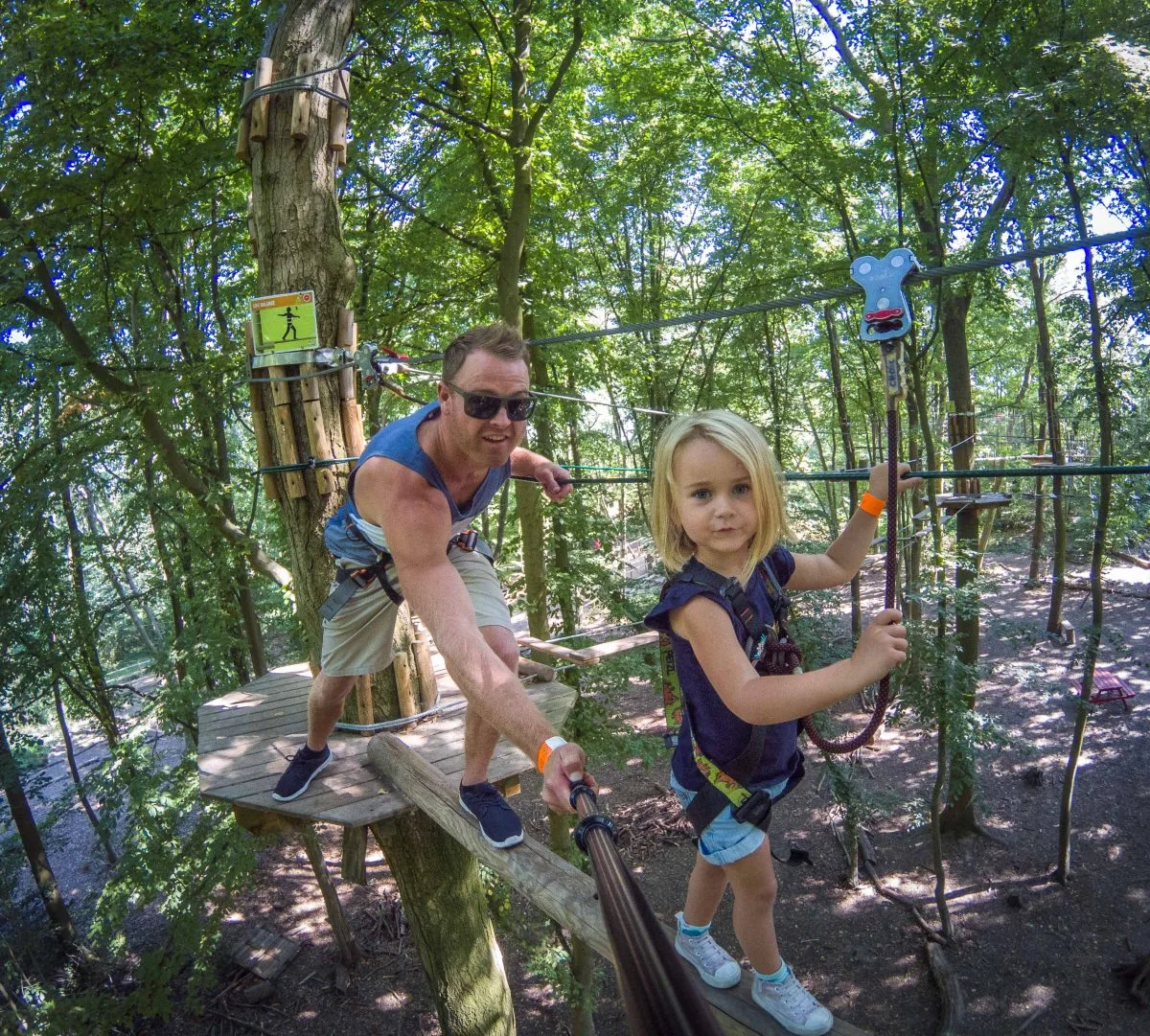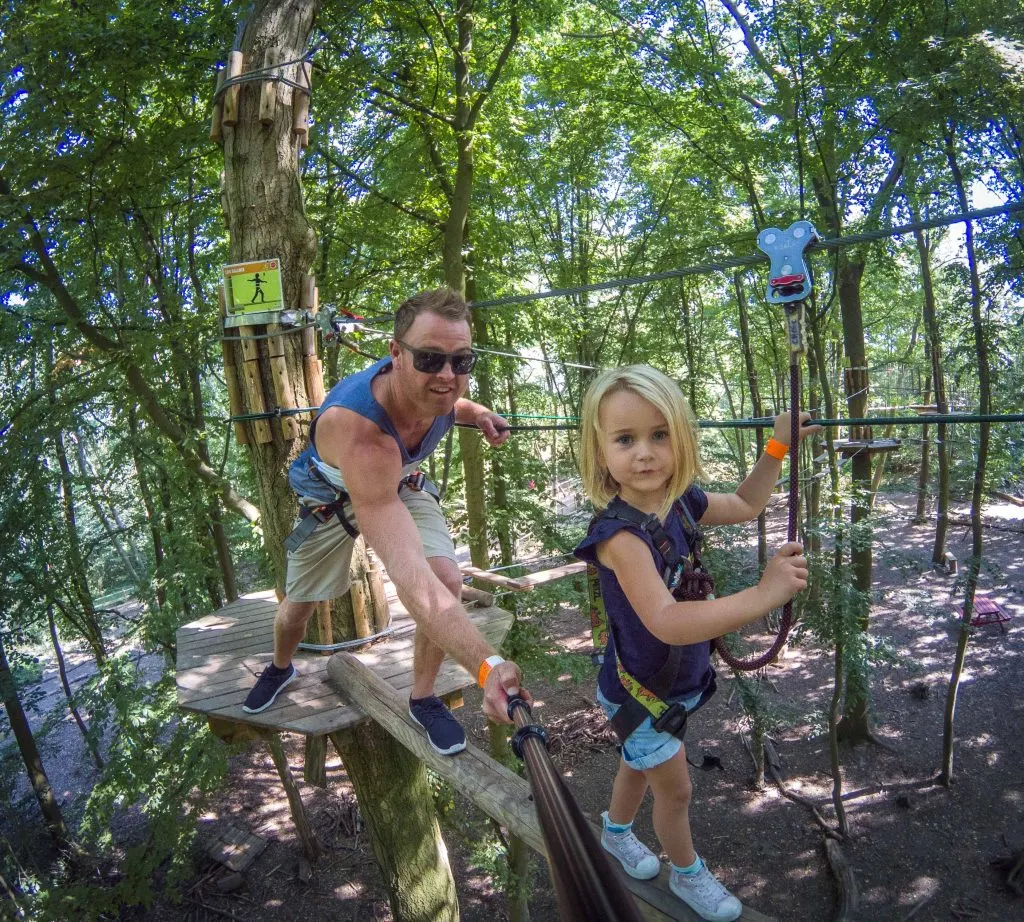 Our daughter found some parts exhilarating and needed a little encouragement and reassuring for others. Go Ape always celebrate festivities in style, so for example even Halloween and Christmas is a fun time to visit.
My favourite Go Ape is inside Battersea playground.
For deals on Go Ape adventure tickets click here.
15. Millennium Dome Walk
The Millennium Dome, also known as the O2 Centre, based in Greenwich is another place you can take your adventurous child. The minimum age for this is 8 years old, so keep that in mind.
You can go for day time or sunset walks across the huge white dome that is very iconic of London. The blue walkway is suspended above the dome and is surprisingly bouncy. That said, the safety equipment gives you that little bit of confidence.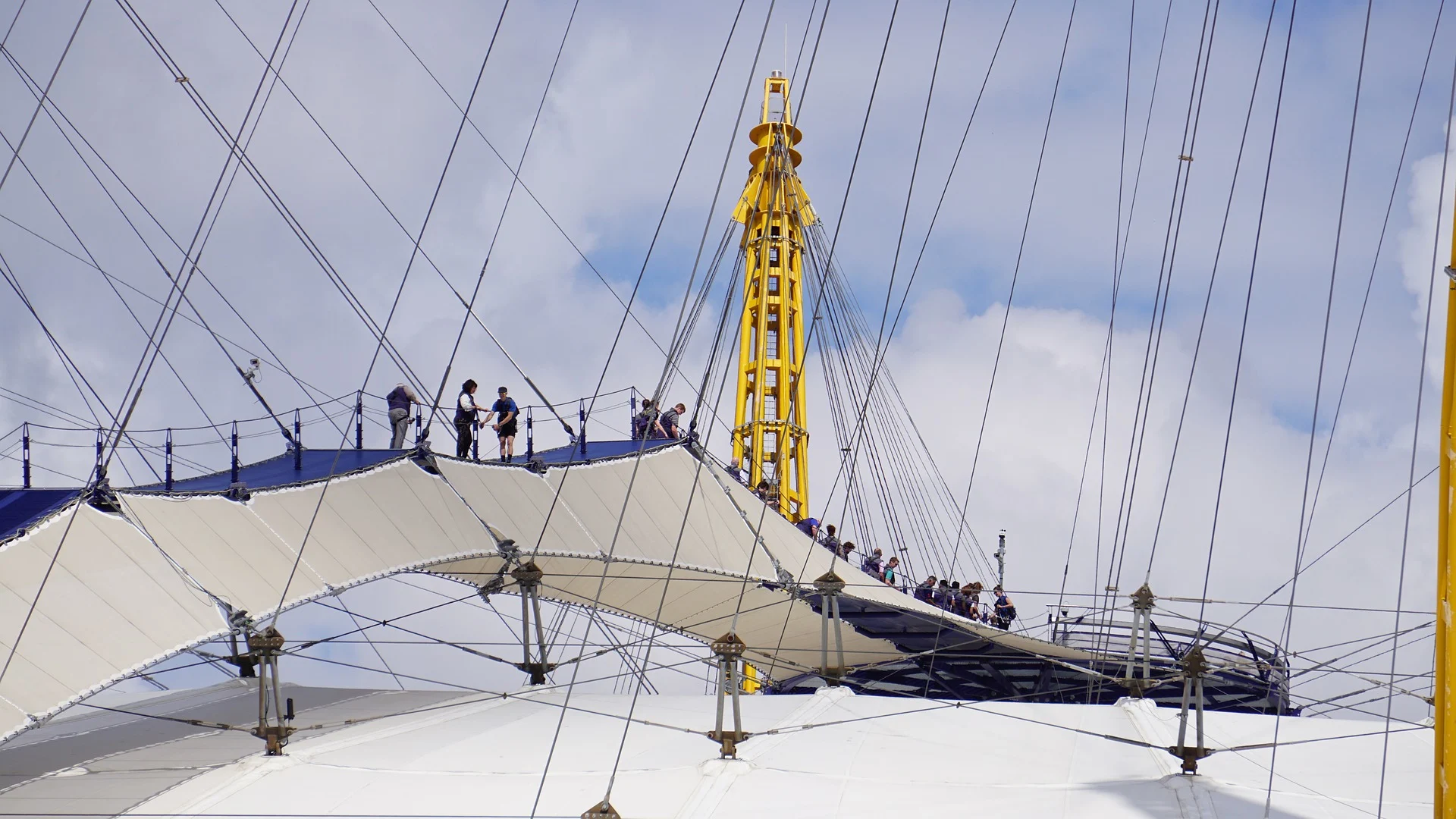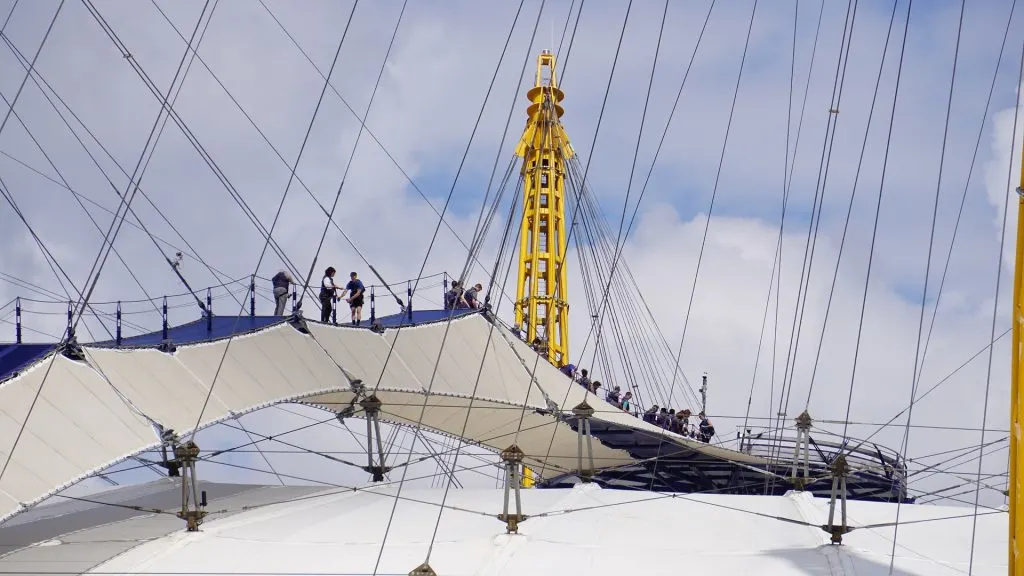 Once you reach the top (it is a little bit of a taxing ascent) you will have stunning views of the city. London is so magical at sunset, so I think that is the best time to do it.
For tickets and deals on the Millennium Dome Walk click here.
16. Summer Zip line
Every summer London Zip Now sets up a new zip line adventure. Over the past couple of years it's been set up close to Southbank. Zippers get sweeping views of Big Ben and the London Eye, whilst flying along a 700ft line.
There is an age and height restriction worth noting before promising this activity to your little one. I am so bad at promising things like this without checking the small print first.
17. Speed Boat On The Thames
There are a tonne of adrenaline fuelled speed boat trips along the Thames. Thames Rocket, Thames Rib Experience and Thames Jet to name a few. For the most part, the speed boats used are retired life boats.
Albeit this boat trip is quite exhilarating, they do take little children. Everyone has a life jacket and I'm sure they tailor the speed of the trip to the age of the passengers.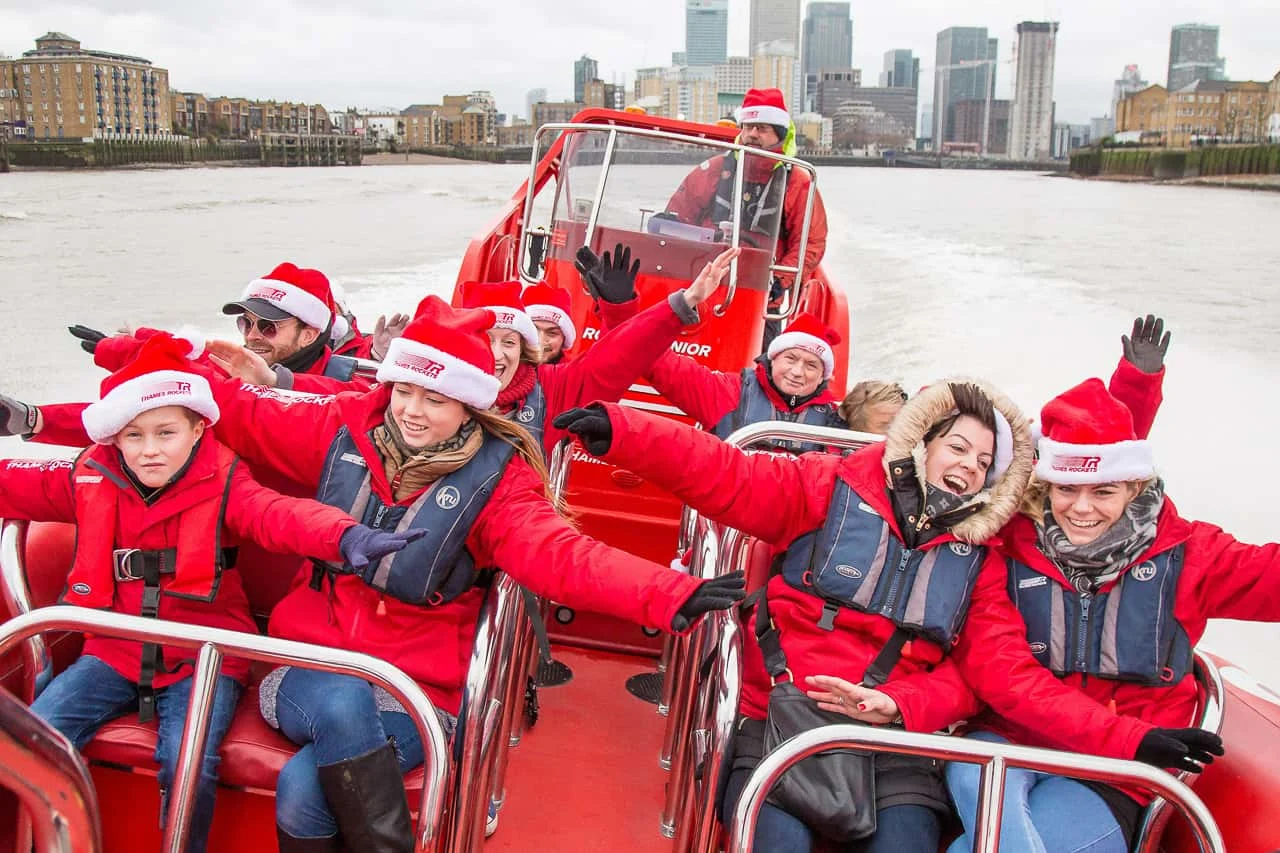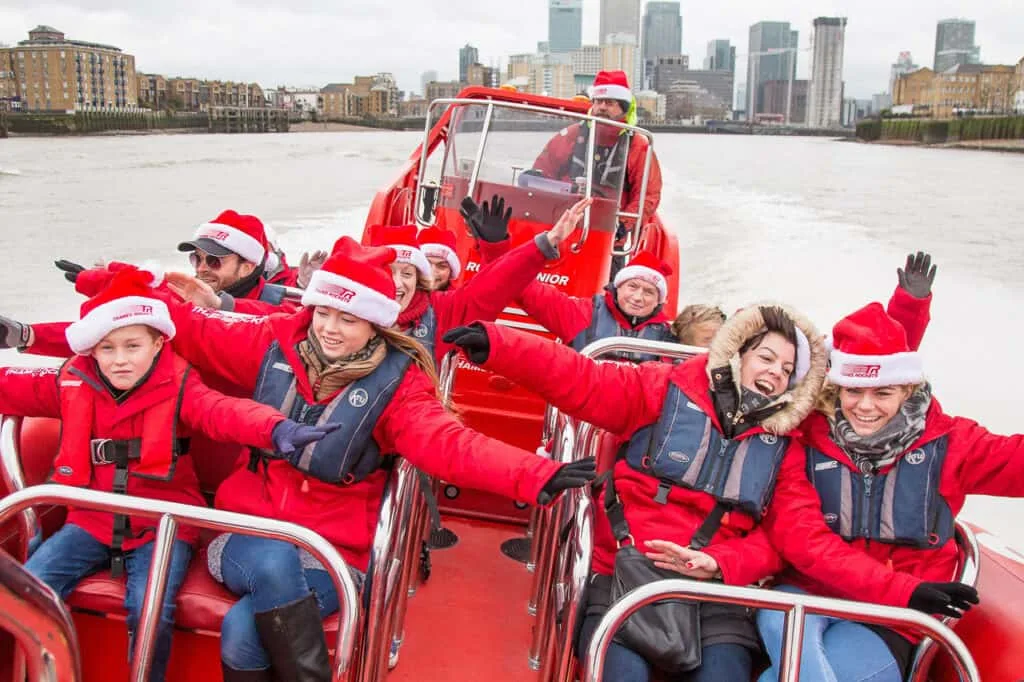 The tour departs from the iconic London Eye and speeds down as far as the Thames Barrier in East London before returning back to base.
Check prices and times for the Thames speed boat here.
18. Tower Bridge Glass Walkway
Tower Bridge has to be one of the most iconic sites in all of London. It's sometimes mistakingly called London Bridge! There is an adventurous element to visiting Tower Bridge, you can climb up to the the glass walkway where you can cross form one side to the other.
Your little one will need to be good with heights for this one as they will walk above the river and traffic flowing beneath. I am personally not that good with glass walkways but my kids just run along with not a care in the world!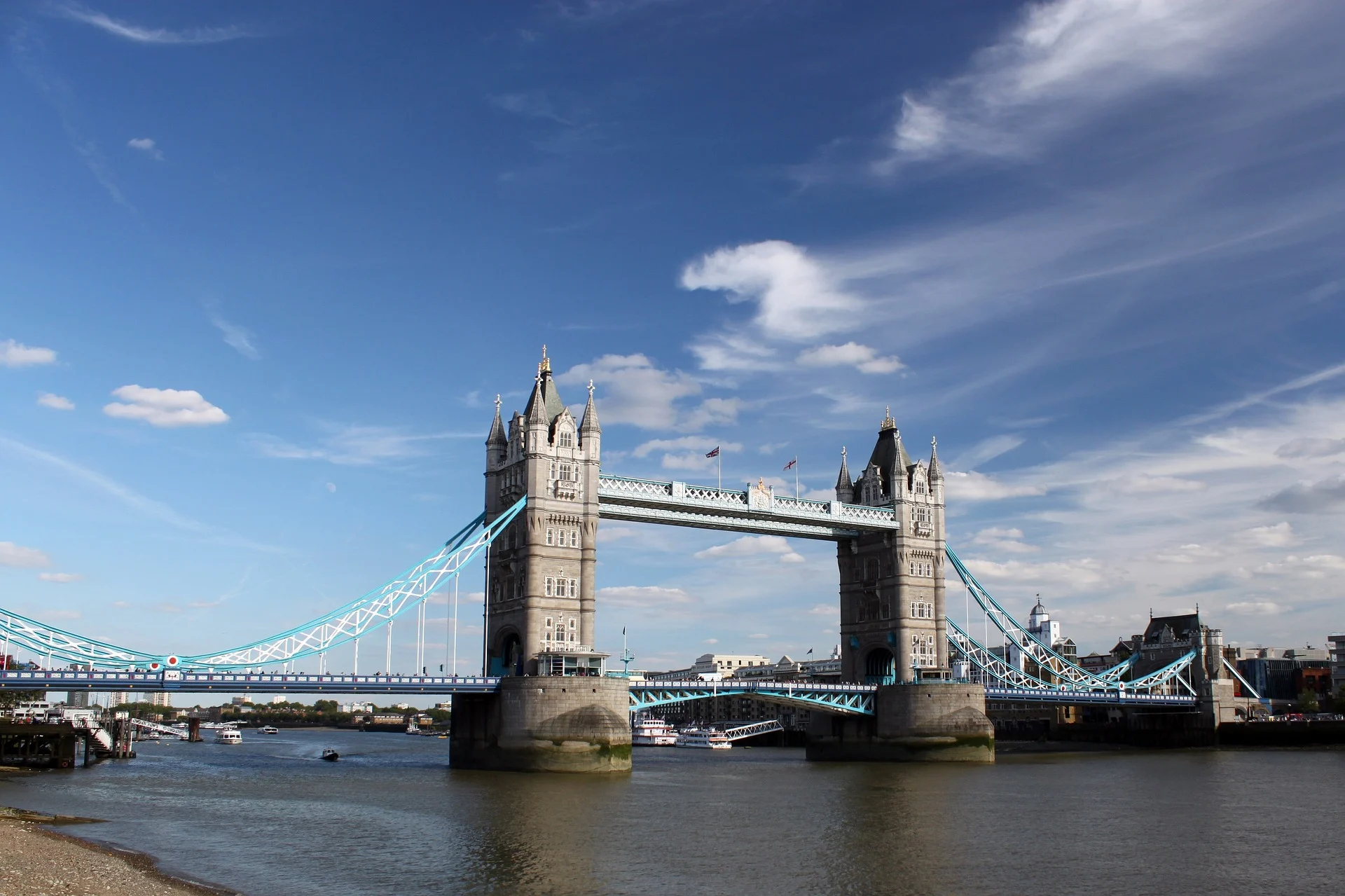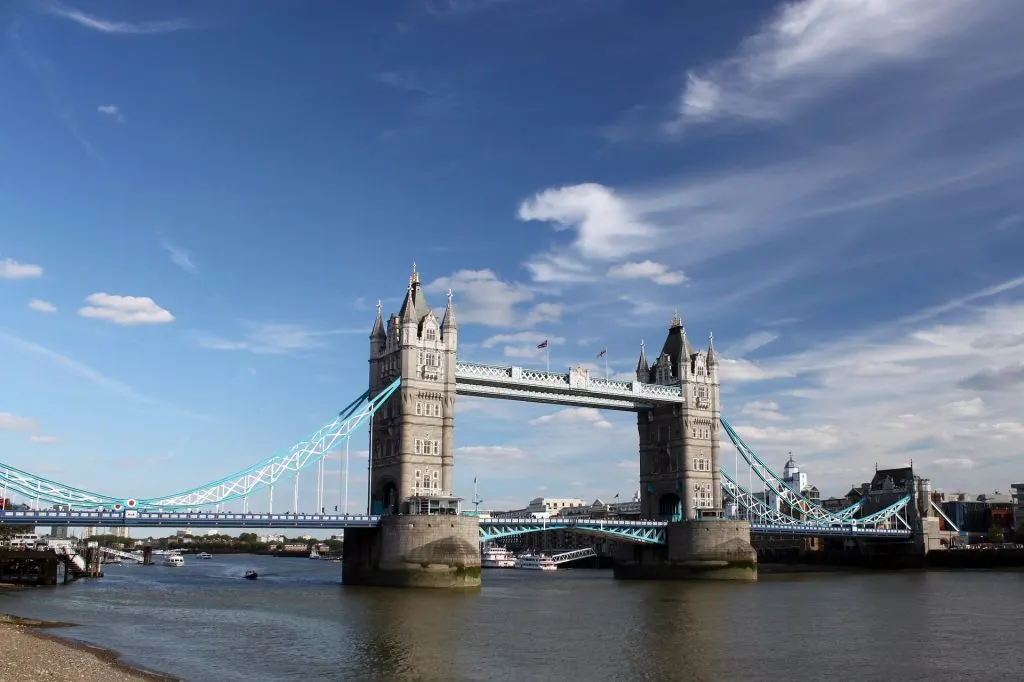 You could be lucky enough to time your visit with the road below closing and the bridge opening to allow a boat pass through. I haven't been lucky enough to see that happen from above but what a spectacular experience if you time it right.
To book tickets to Tower Bridge glass walkways click here.
Free Activities in London For Kids
19. Natural History Museum & Science Museum
Whilst visiting London is definitely an incredible childhood adventure, it can be a purse stretching experience for most families.
There are so many free attractions in London including, museum experiences for kids that can please even the thriftiest of travel budgets.
The South Kensington museum neighbours – the Natural History Museum and Science Museum – provide families with a jam packed, fun-filled, day out which doesn't need to break the bank.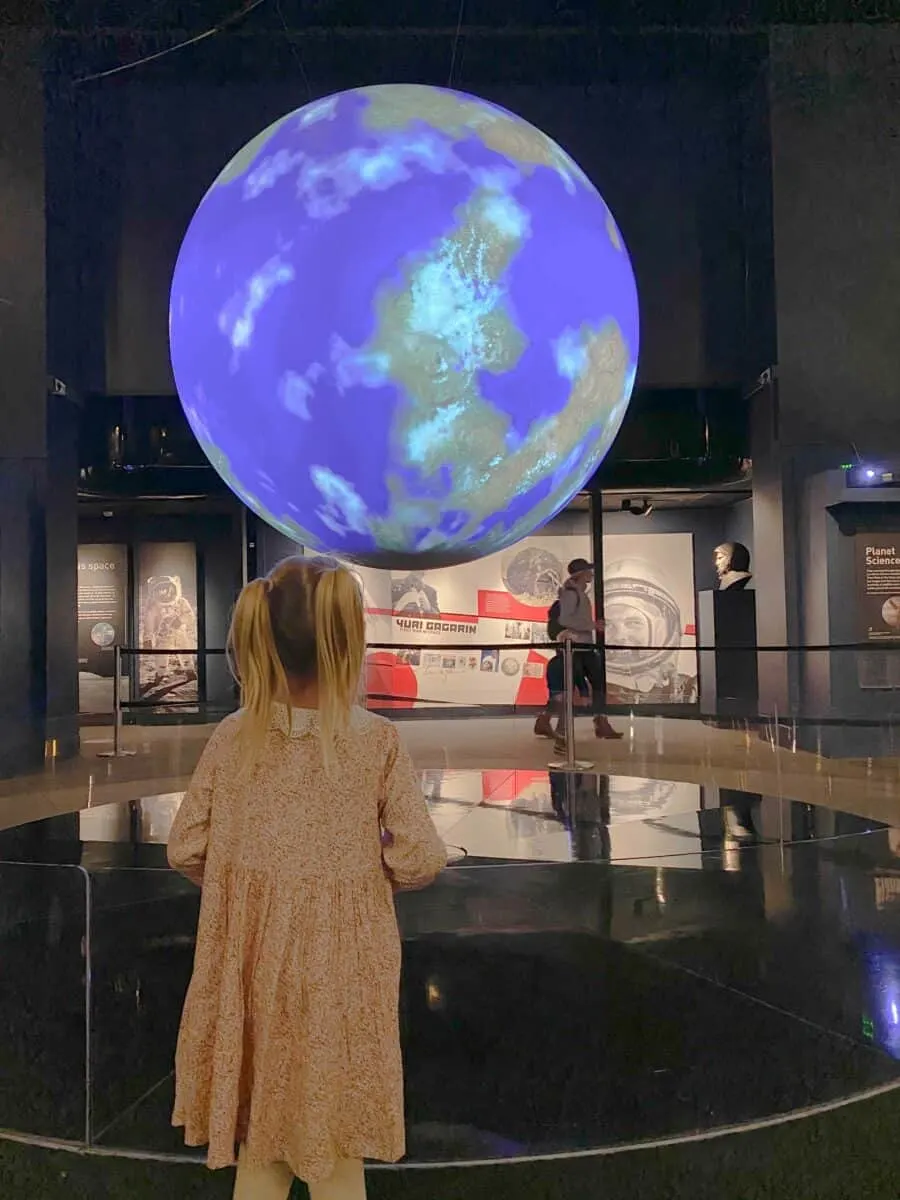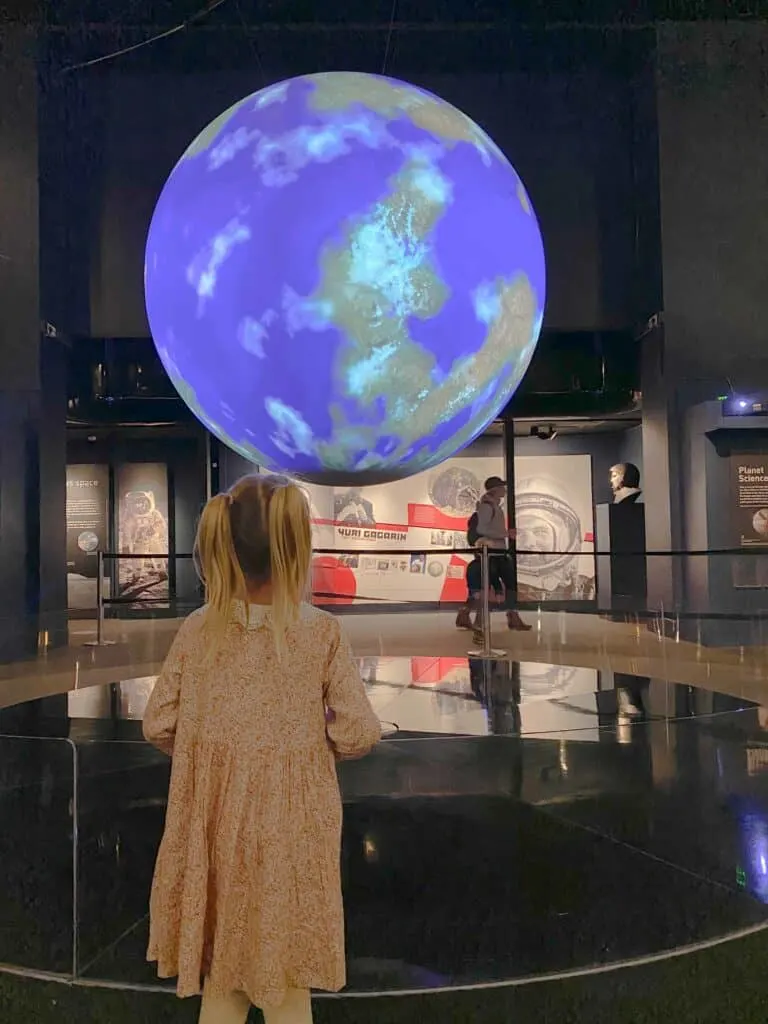 If you need a little downtime between the excitement of the museums, the wide open spaces of Hyde Park are only at the end of the road and also come for free. Double – nope it's triple! – win.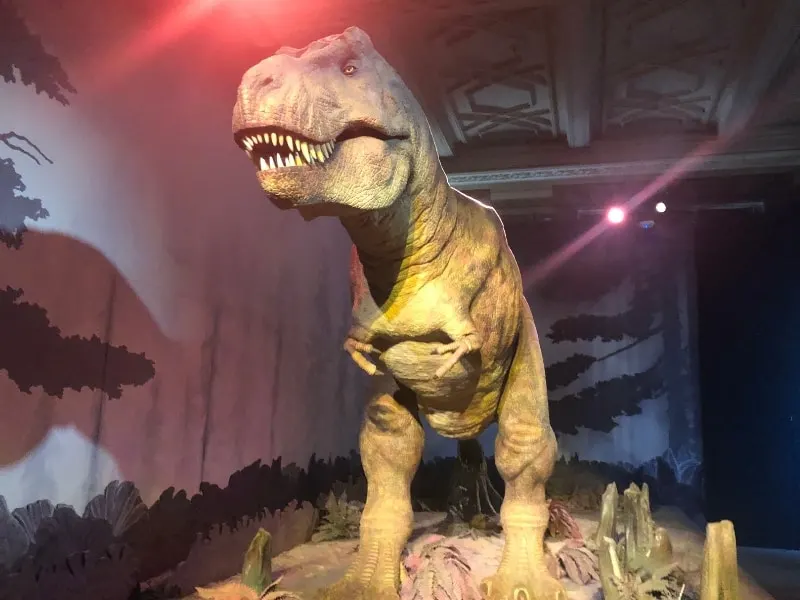 The Natural History Museum is one of the top things to do in London with kids and home to a fantastic range of world famous historical exhibits. From Dinosaurs to Volcanos and Human Evolution, here you'll find something for everyone to enjoy.
Next door at the Science Museum you'll experience how technology has shaped our modern world through a range of hands on exhibits and experiences.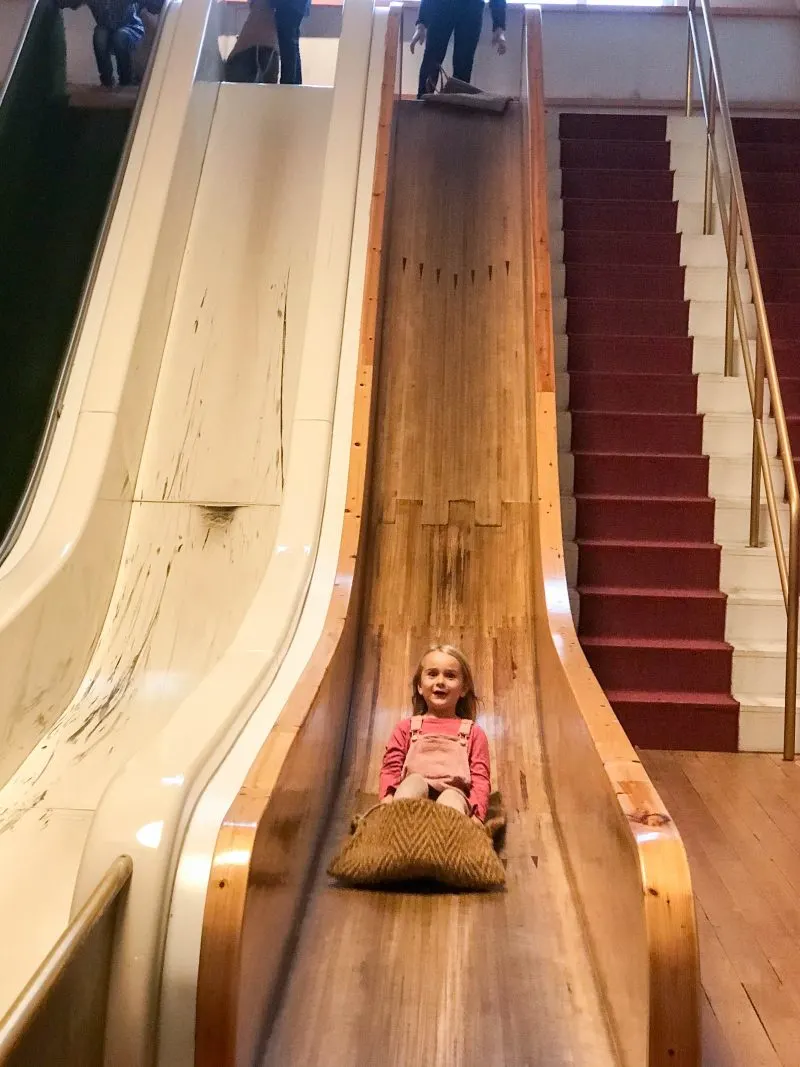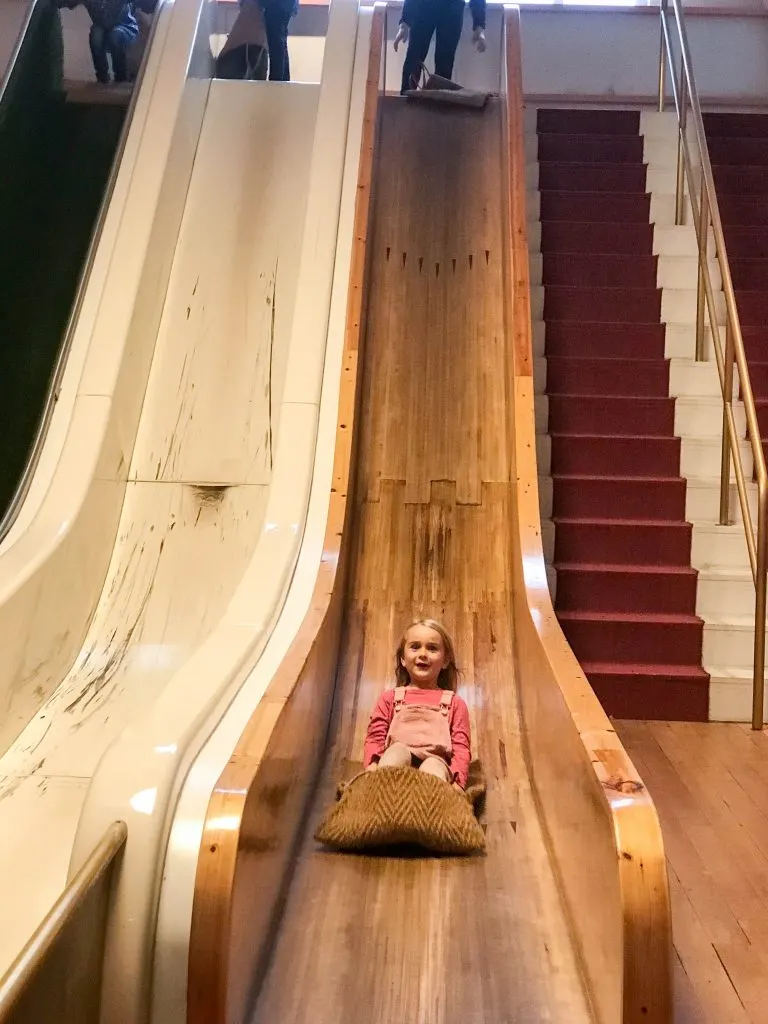 This guide highlights the best places for families to visit within each museum. It also provides you with plenty of insider top tips ensuring you can make the most of your time here even for first time visitors.
These two free museums are not to be missed and definitely some of the best family things to do in London with kids.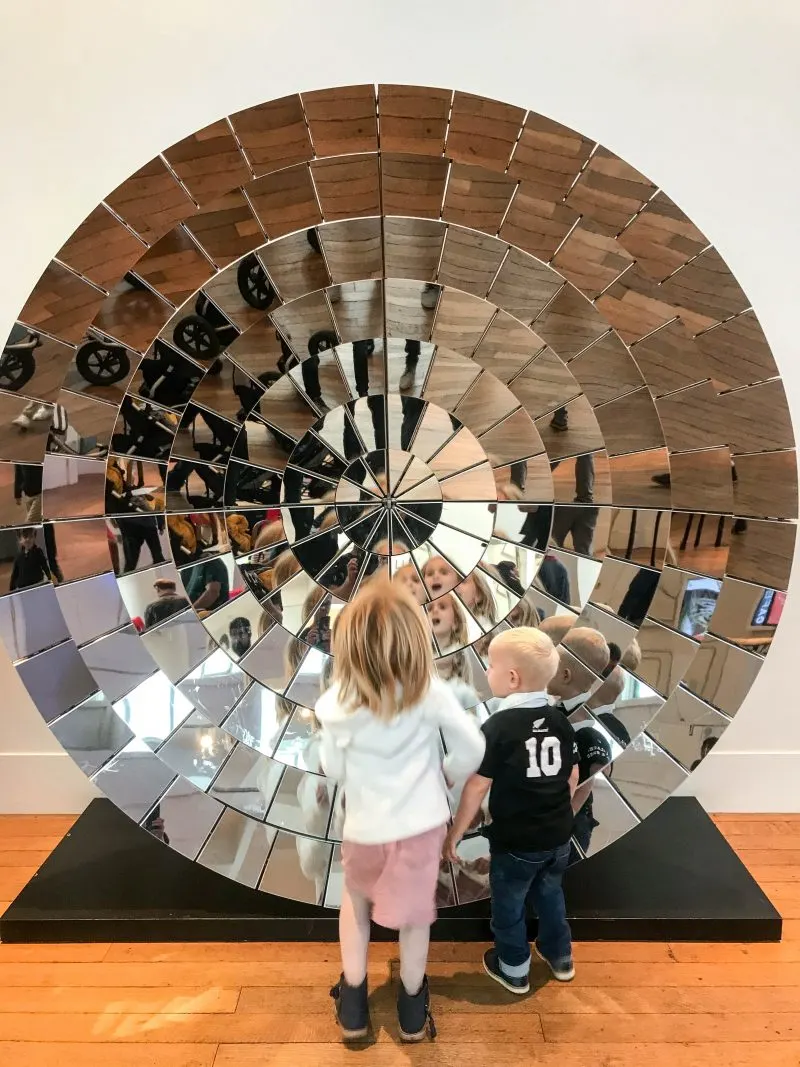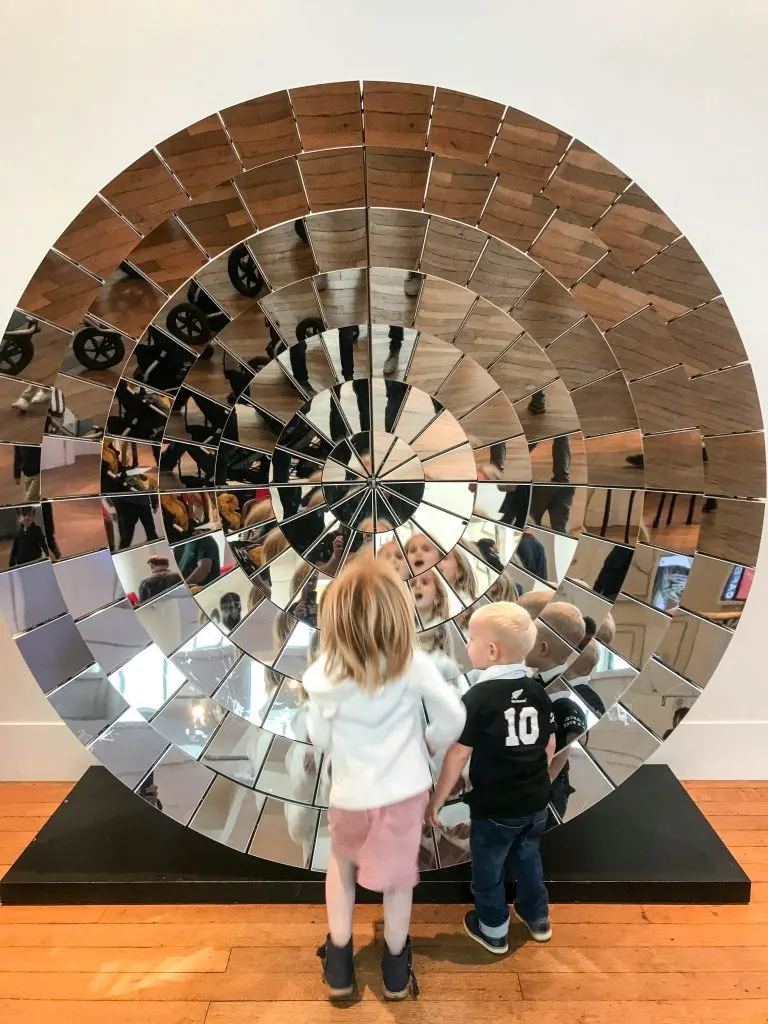 20. The National Maritime Museum
The National Maritime Museum is based at the edge of Greenwich Park. The historical building forms part of a world heritage site and is completely free to enter.
There are many displays of historical voyages with some stunning collections form the 16th and 17th centuries.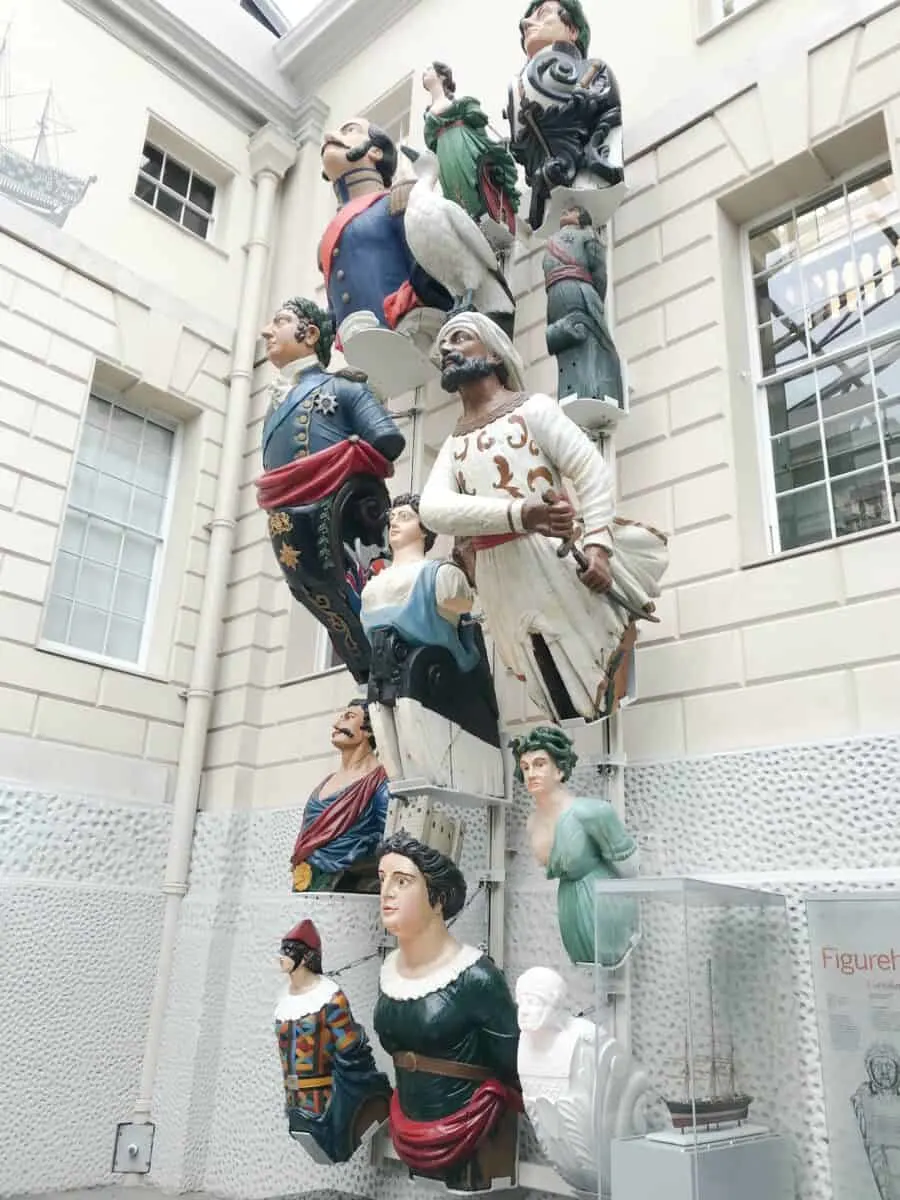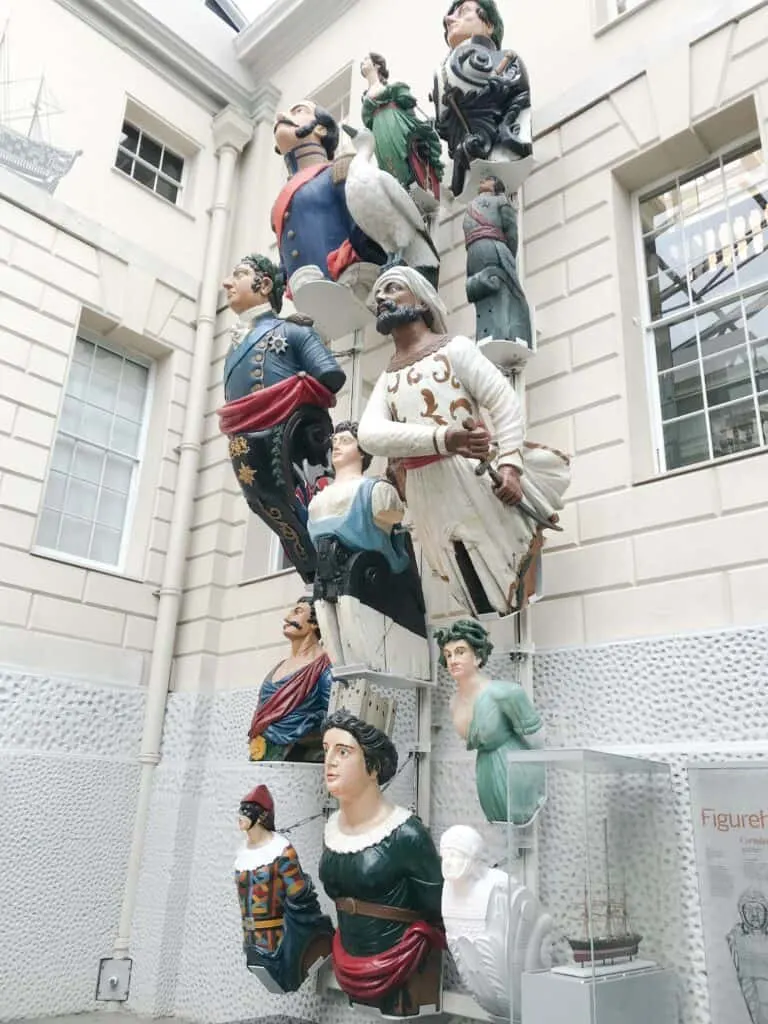 Whilst some of the historical pieces might not be so interesting to younger children, there is a fabulous marine themed play area with all sorts of interactive instalments.
The play area is free during the week and it's just a matter of turning up. However on the weekend, you have to book and pay. If you are planning to be in London for a few days, I would suggest visiting mid-week.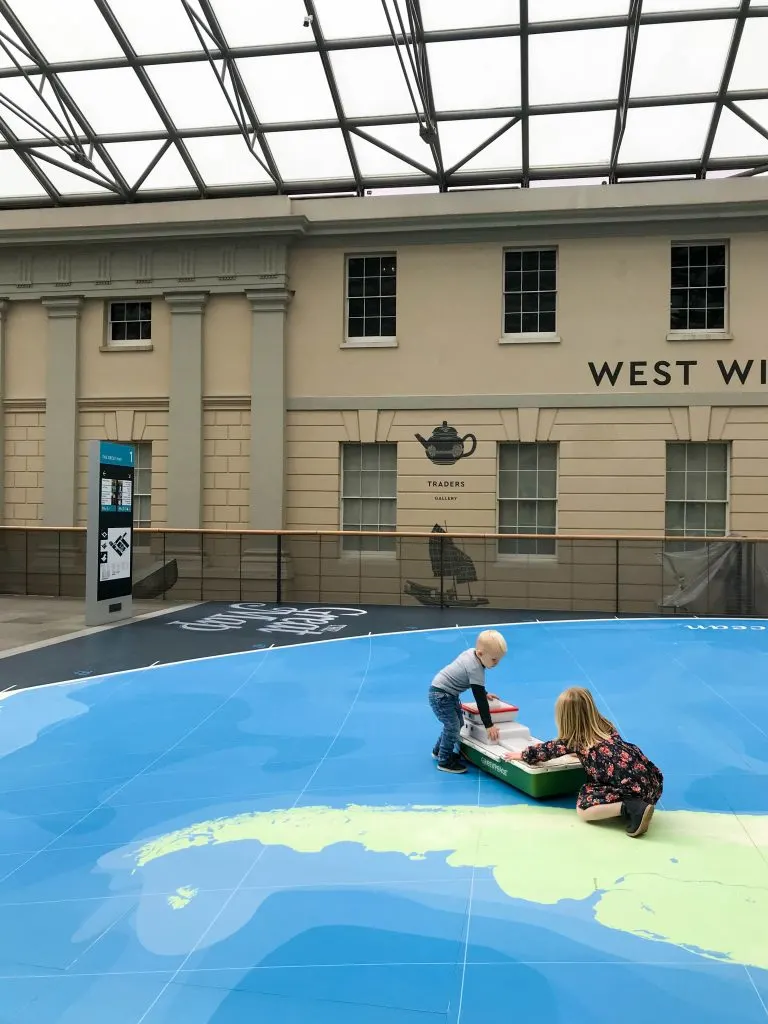 Little ones can raise the sail on board a ship. They can also shovel coal into a fire just like the old days below deck (don't worry all pretend but very realistic). Our daughter loved the opportunity to sail around an iceberg on a video game.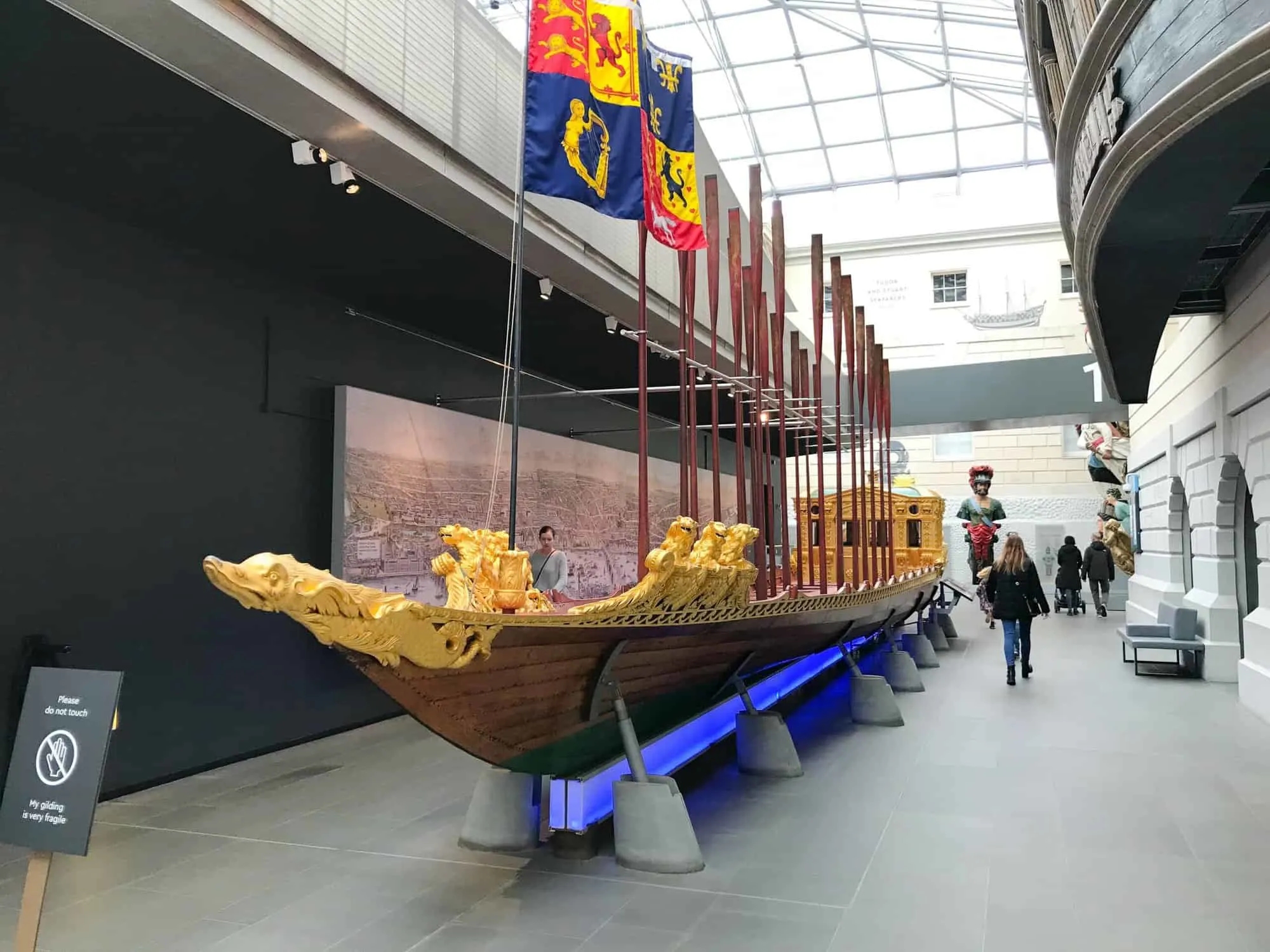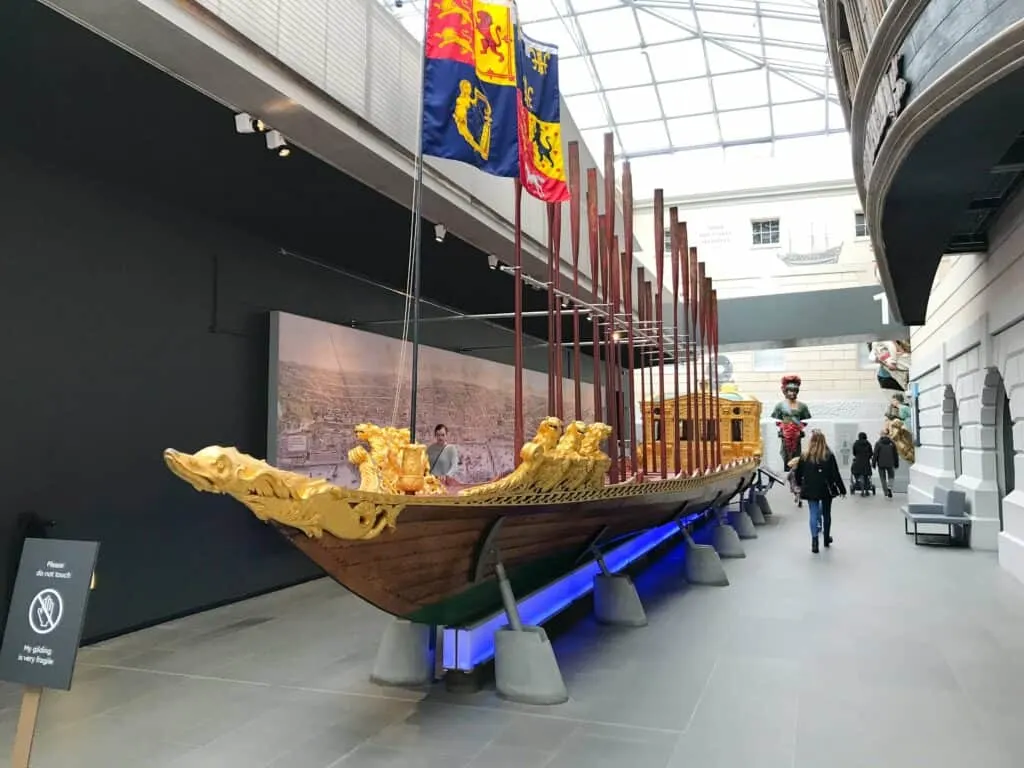 There is something for all ages, including lots of sensory fun for babies and toddlers. If you fancy a nice walk after the Maritime Museum, the Royal Observatory Deck is just up the hill.
You will get some stunning panoramic views of the city and your legs will definitely get a stretch on the incline!
21. Watch the Changing of the Guard
If you've been looking for things to do in London with kids, Buckingham Palace has to be one of the most iconic places to visit. Many people visiting London for the first time have this at the top of their list.
The Changing of the Guard is a very popular one of the free activities in London, so it goes without saying, it can get quite busy. The Changing Guard website has some really useful tips for visiting with kids.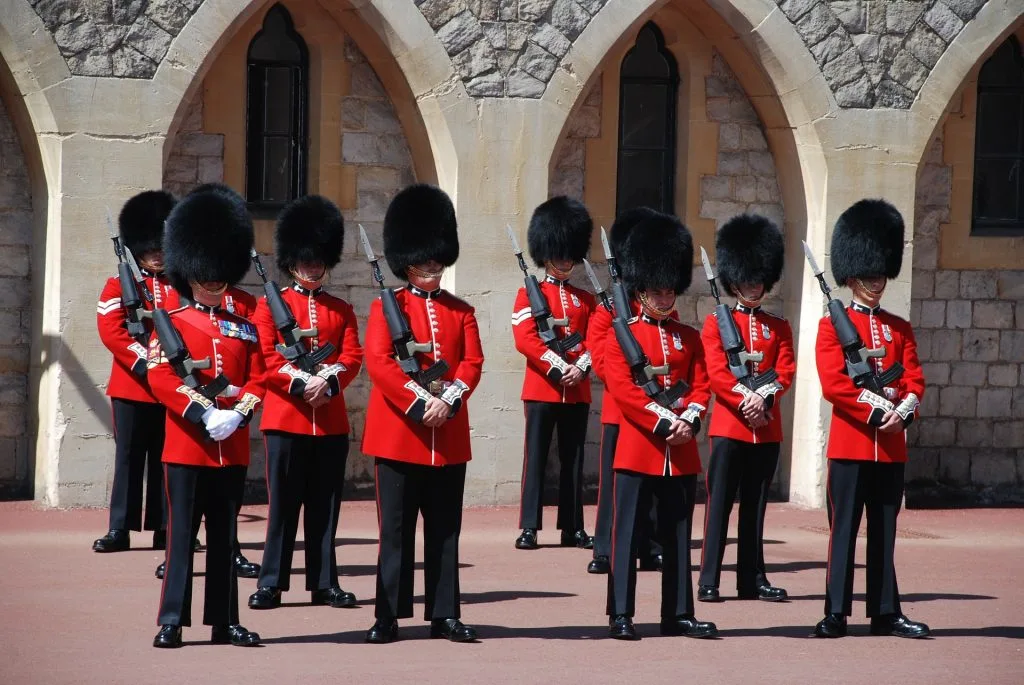 It's worth checking the timetable ahead of time and taking into consideration where the crowds are going to be. You can pick an area on The Mall and at 11:10 am on selected days the Relief will march up to change over.
It can be tiring for little ones to stand around but there is music and marching. It's not so bad waiting if it's a nice day.
22. The British Museum
The British Museum is a stunning building from an architectural perspective. It's home to a large collection dedicated to human history, art and culture. It is also one of the most iconic landmarks of London.
The entrance to the museum is called the Great Court, has the most stunning glass and metal roof that creates so much space.
It is definitely one of the most beautiful museums in all of London. Inside the court is The Ford Centre, a place where educational activities take place for younger visitors.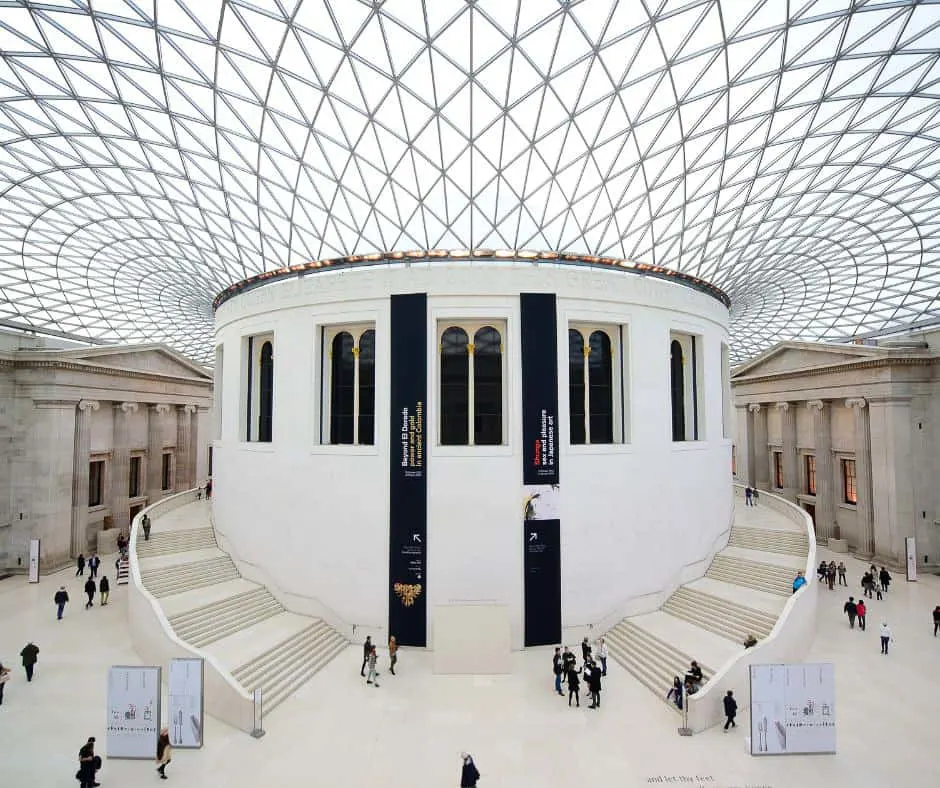 In addition to the dedicated centre for kids, there are a number of interactive trails kids can try around the museum. They are also given a backpack with activities.
You can find a full list of family-friendly events here. From mosaic mask making, to Egyptian photo booth workshops, the events are ever changing and always interesting.
23. Bank Of England Museum
The Bank of England Museum, is an interactive museum with lots of hands-on activities. You can actually hold a 12 kg gold bar in your very hands and also take a selfie in the gold corridor. It leads to an underground vault that holds 40,000 gold bars.
Don't forget to take a photo in front of the Bank of England which appeared in the movie Mary Poppins Returns.
Afterwards, walk to the Monument to the Great Fire of London designed by world-famous Sir Christopher Wren to celebrate the resilience of the city that rose from the ashes after the Great Fire.
You can climb all the way to the top and take in the breath-taking views of London – that is after catching your breath from more than 300 steps! After all that climbing, it is time to head to the beautiful Victorian Leadenhall Market.
What started out as a meat, poultry and game market is now a posh shopping and dining centre and yet another popular film location for the first Harry Potter movie!
24. Sky Garden
The Sky Garden is a tropical haven above the city. Based at the very top of a skyscraper building known locally as the 'Walkie Talkie' due to its shape, it is a true experience of escape.
You have to book to Sky Garden entry but it is free! You can have breakfast or coffee at the top surrounded by what feels like a rainforest, whilst also taking in stunning elevated views of London.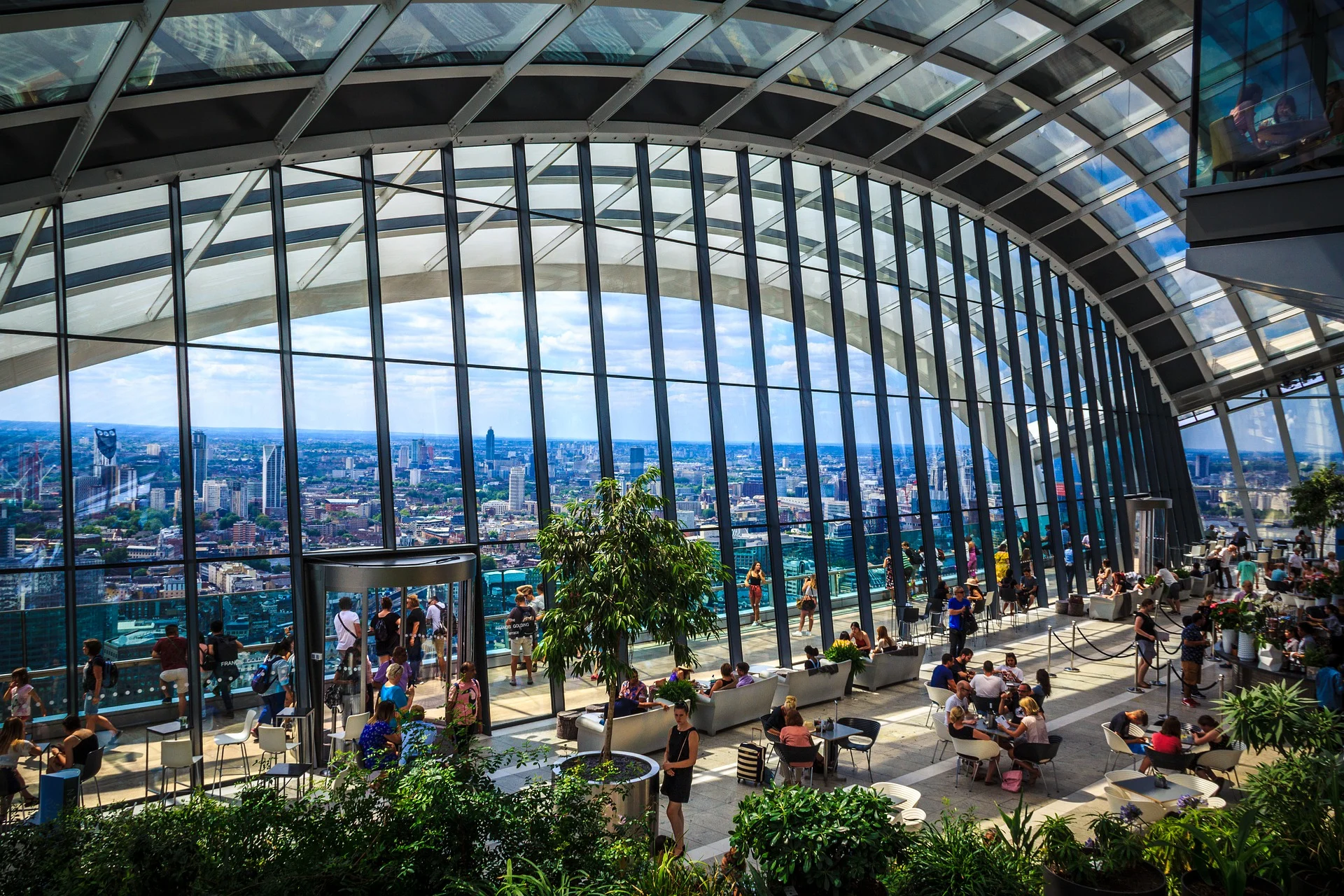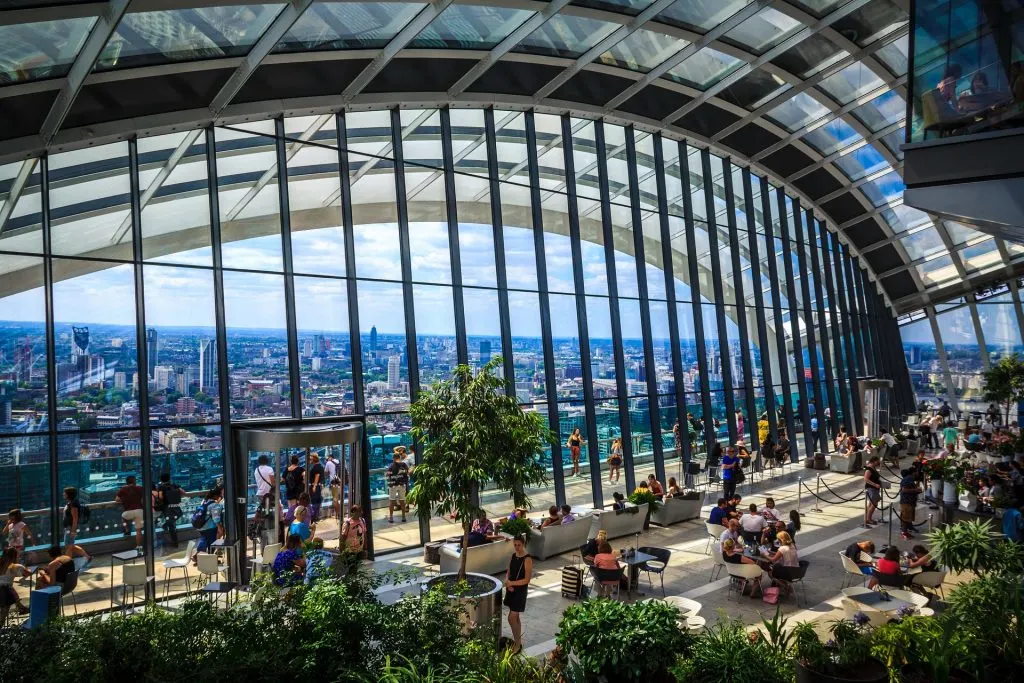 If you can manage to escape the kids first thing in the morning, they have a sunrise yoga class. It's really special and the kids can join you for breakfast afterwards.
The breakfast is an amazing selection of fresh fruits, pastries, tea, coffee and juices! It was definitely one of my most favourite breakfast experiences in the city.
25. The V&A Museum With Kids
The Victoria and Albert Museum, also known as the V&A Museum, is one of the leading museums in art and design in the world.
It is located right near the natural history and science museums and likewise has free entry. Some of the exhibits do have entry fees though.
While a design museum may not immediately sound family friendly, this one is! All year long they have special hands on activities for kids throughout the different galleries. They also have extra programmes on the weekends and for holidays.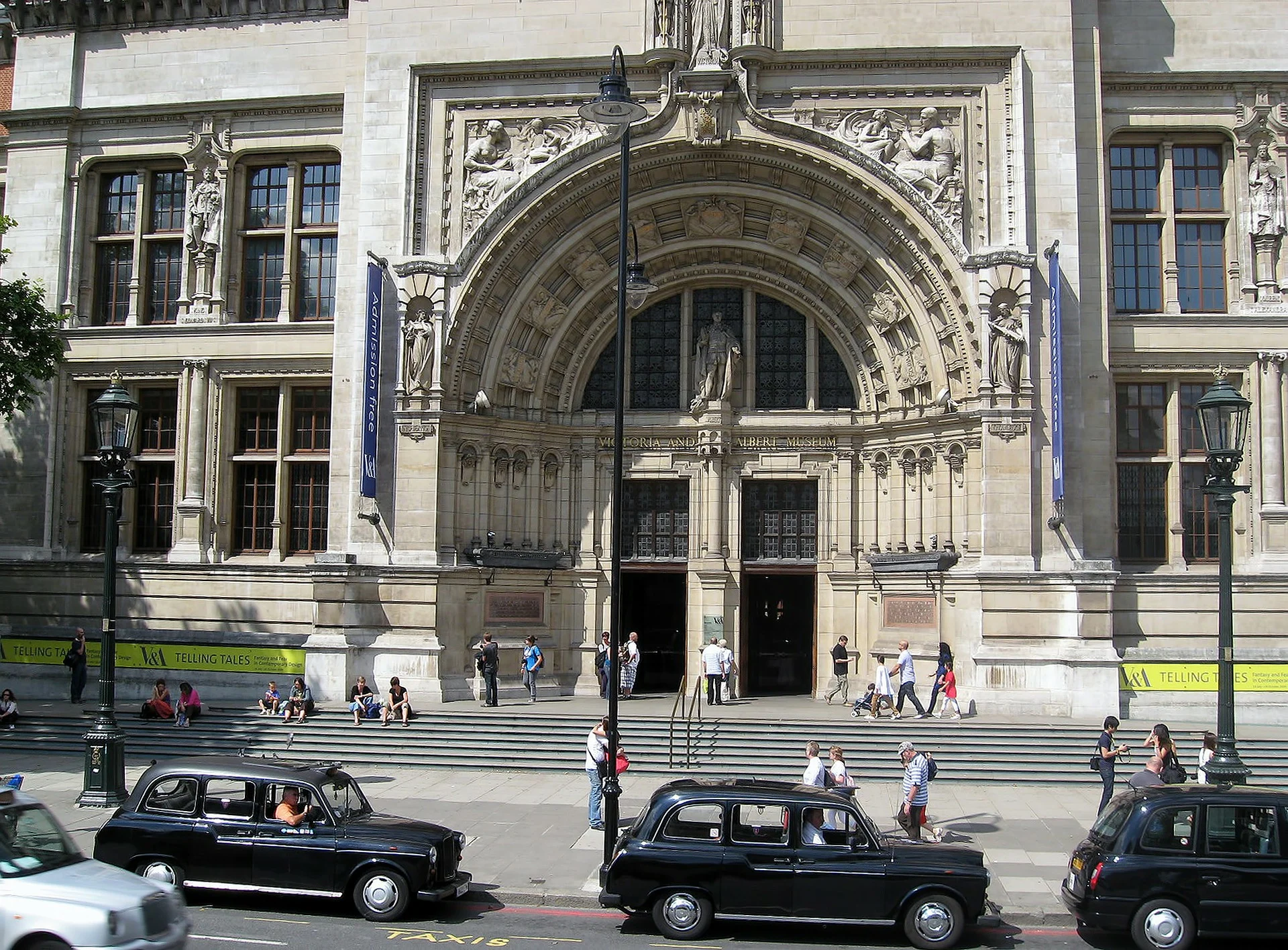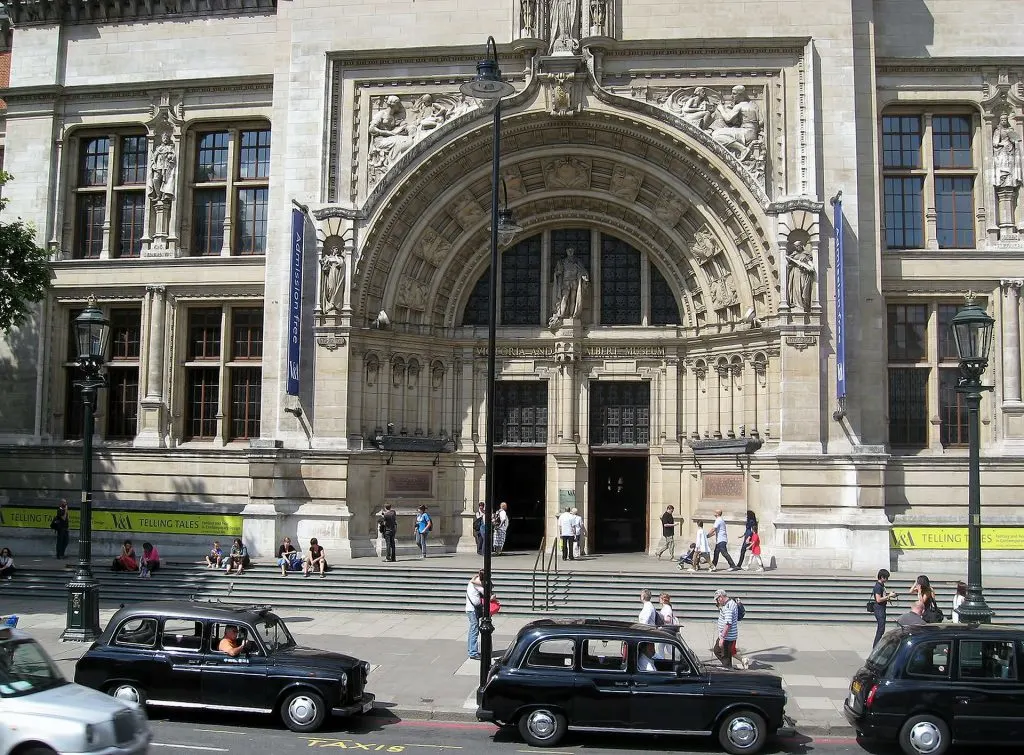 Some of the activities on hand include a special backpack that can be borrowed for free. The museum is also filled with multi-sensory activities including creating your own coat of arms.
They also have popup shows and events and "Make-it" events, where you get to work with a practising artist to create something yourself.
If you head down to the learning centre of the museum your 5-12 year olds can work on jigsaws, follow the adventure trail and participate in a series of other fun activities.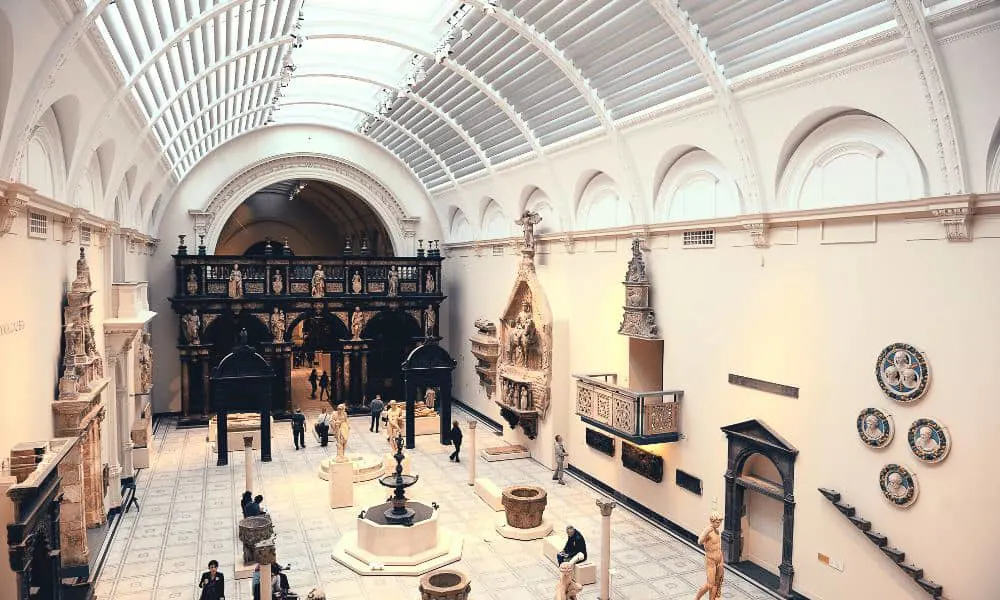 When you visit the theatre collection your kids will have loads of fun trying on different costumes.
This museum has a lot going for it but it's still somewhat under the radar compared to some of London's other museums so it doesn't get as crowded which is really great!
26. Hamley's Toy Shop
If you are looking for fun and toys, a visit to Hamley's toy shop is in order. With 7 floors of toys to explore, your little ones will definitely have a blast.
It's very conveniently located on Oxford street, near Piccadilly which makes it easy to get to and a nice place for your kids to have some fun between grownup activities.
It was a lot of fun both when my daughter was 10 months old and when she was a year and a half, as it would be at any age and a top place to visit when looking for things to do in London with kids.
She would get so excited grabbing every toy to play with off the shelf (while we sneakily put it them back) and we'd have to drag her to the escalator to see the next floor of toys. She especially loved the first floor at that age, which is covered in all sorts of stuffed animals.
Each part of the store has a different theme of toys and if you are a huge Harry Potter nerd, you will love checking out the Harry Potter section.
Though this is a free activity, since you can play as long as you want without having to buy anything, I try to buy at least one item to support the store since we had such a great time.
27. The Tate Modern With Kids
The Tate Modern is a fantastic FREE display of modern day art and is a really great place to visit with kids. Based on the South Bank of the river, it's easily accessible and lots of fun!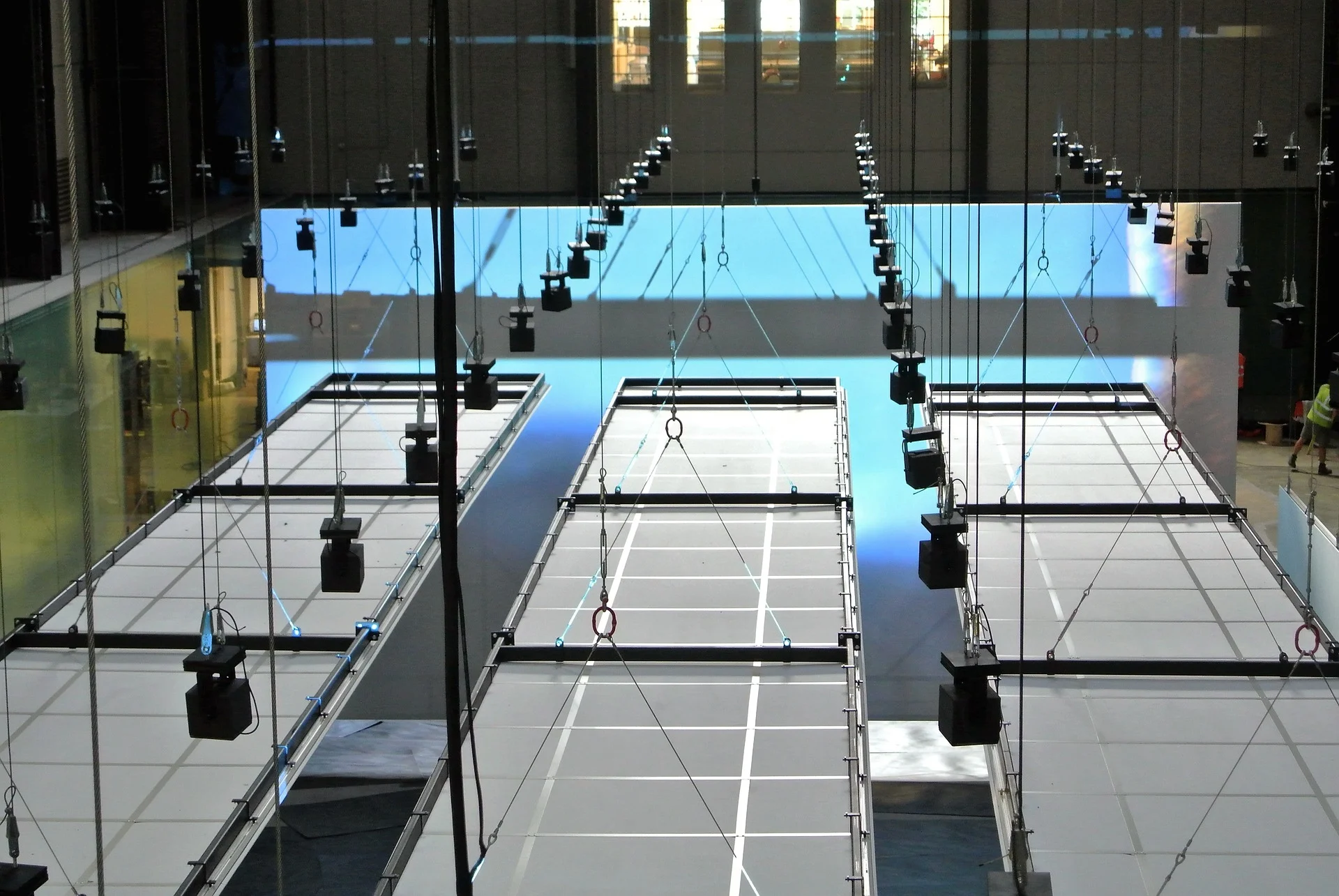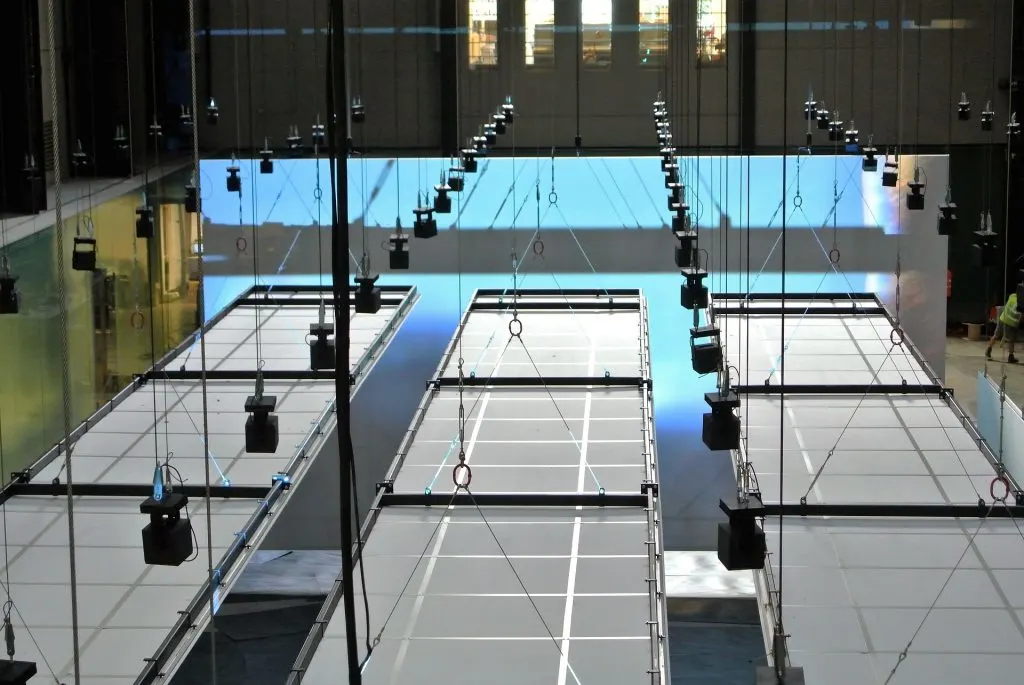 They have lots of events on for families specifically, with large scale interactive artworks and workshops for under 5's, there is something for all ages.
From doodle drawing bars, to funky displays, you are sure to keep your kiddies interested for a few hours.
To see more about free events for families at Tate click here.
Parks in London With Kids
Despite being a densely populated city, with tonnes of skyscrapers and rammed trains at the best of times, London has got some incredible open green spaces
Our beautiful parks offer lots of natural things to do in London with kids. From woodlands to explore, to sporting activities, and gatherings, to wildlife spotting.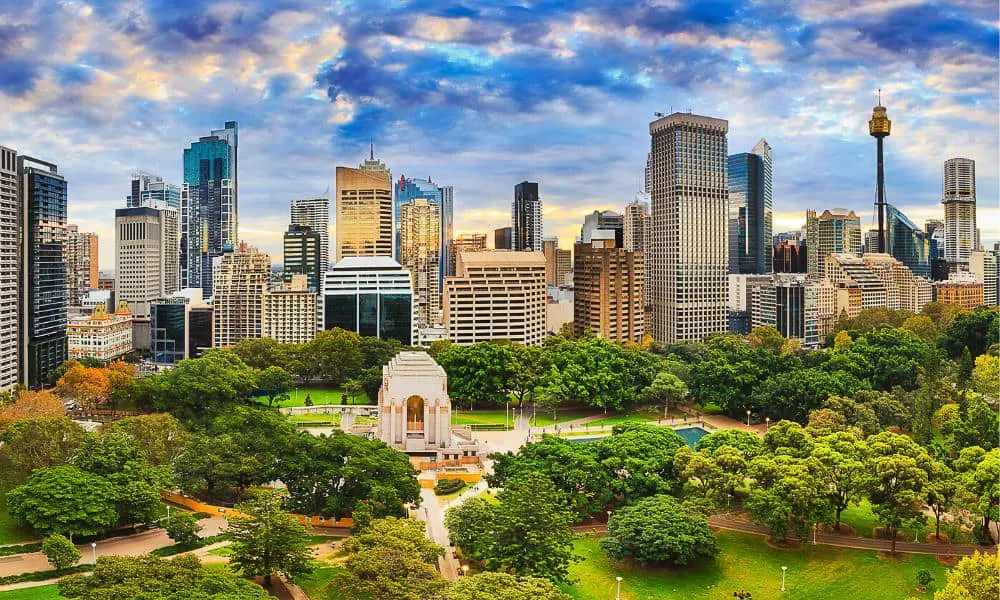 Wherever you are in the city, you can't be too far from a beautiful park filled with vegetation, relaxing walks, playgrounds, cafes and so much more. Exploring the many parks is one of the great things to do in London with kids.
As a family that has been to almost every park in the city, I've limited it down to those worth visiting. Each park has its own quirk and special attraction.
Likewise, some parks may be more accessible for you to visit depending on where you are based. And guess what? It's all free stuff to do in London!
28. Hyde Park – Central London
Hyde Park is certainly one of the more centrally located parks. Just off the west end of Oxford Street sits this vast open green space with lakes, cafes, and sprawling green fields. There is many trees to shade the winding pathways on a hot day.
You'll see rollerbladers in the summer, and Christmas Markets towards the end of the year. Hyde Park is a space that is used by locals, and tourists alike, all year round.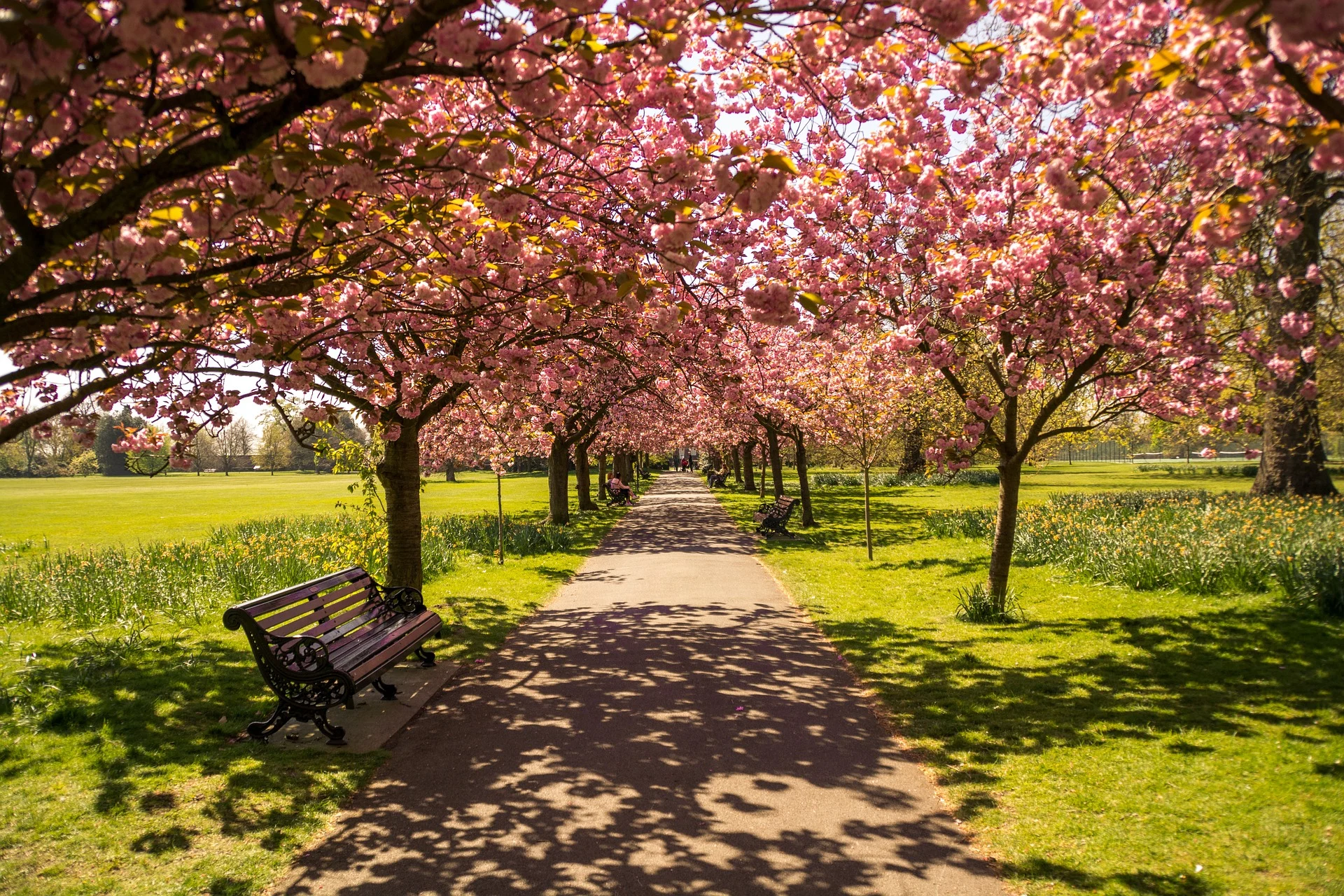 The South Carriage Drive Playground is a lovely space for kids to burn off some energy. It features swings, slides and climbing frames. There is also a lake in the middle of Hyde Park where you can rent pedal boats on a nice day. There is plenty to do, and as always, I highly recommend bringing a picnic!
29. Battersea Park – SW London
I live south of the river, and so Battersea has been one of the parks I tend to go to more often. Although it's not as centrally located as Hyde Park, it is only a short stroll from Victoria.
There is lots going on in Battersea Park, including a Go Ape treetop experience, a small zoo, as well as bike rentals and lots of beautiful garden space.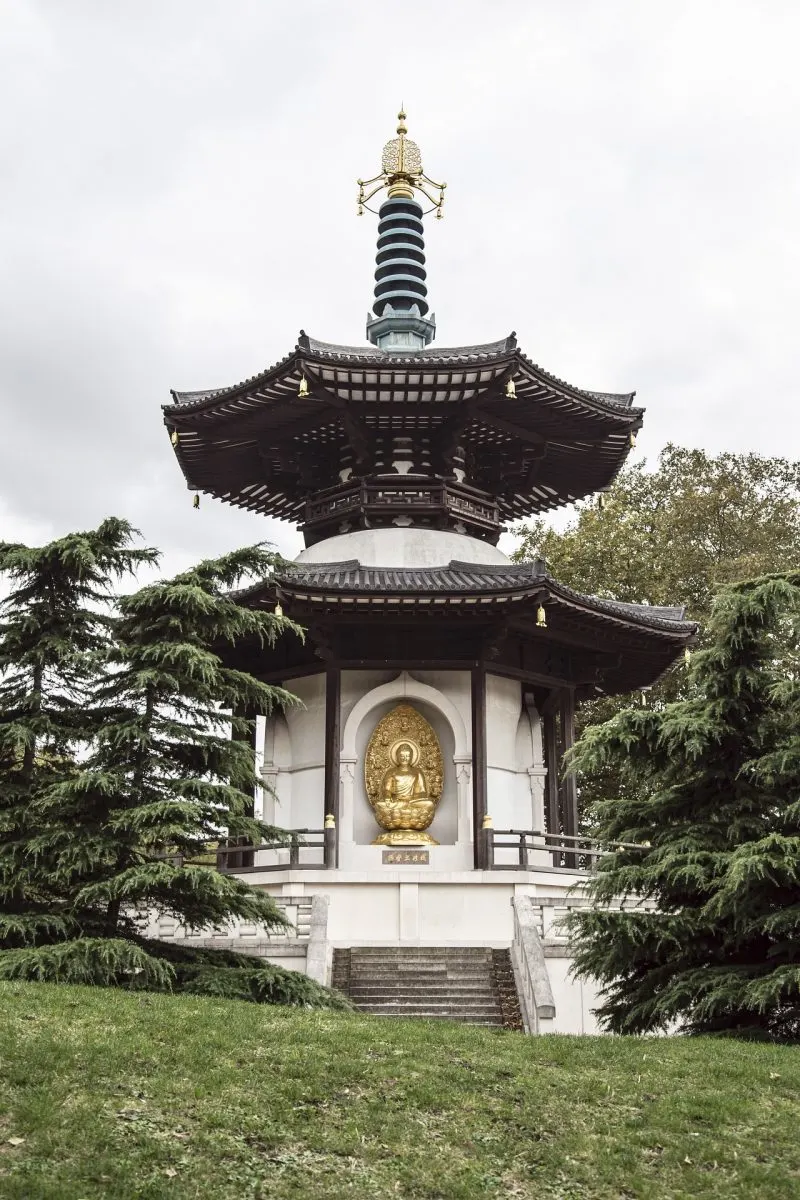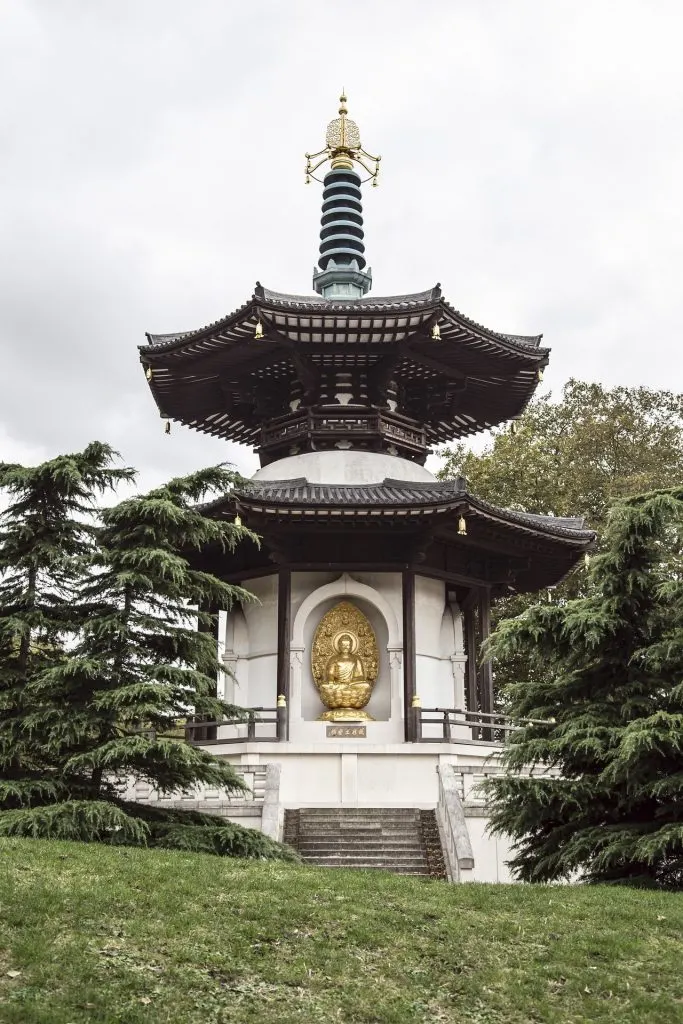 Go Ape is certainly one of the more adventurous things to do in London with kids. We always have family meet ups in Battersea Park, not to mention outdoor birthday parties, it's definitely my most favourite park in London with or without kids.
Battersea Park borders the Thames River so the walks have some stunning views of the Battersea / Albert Bridge. Find out more about the Go Ape treetop experience here.
30. Richmond Park – SW London
Richmond Park, based in South West London is a lot more wild than other parks around the city. It's famous for being home to herds of deer! Like every park, there is a playground and some stunning walks.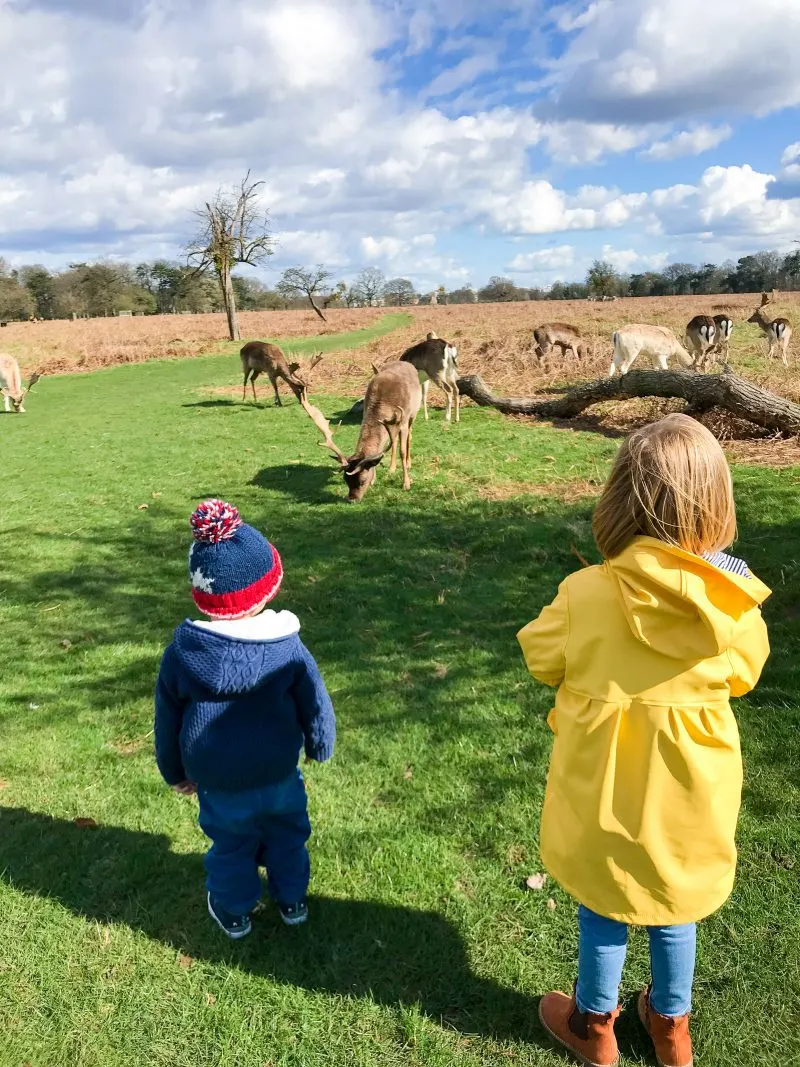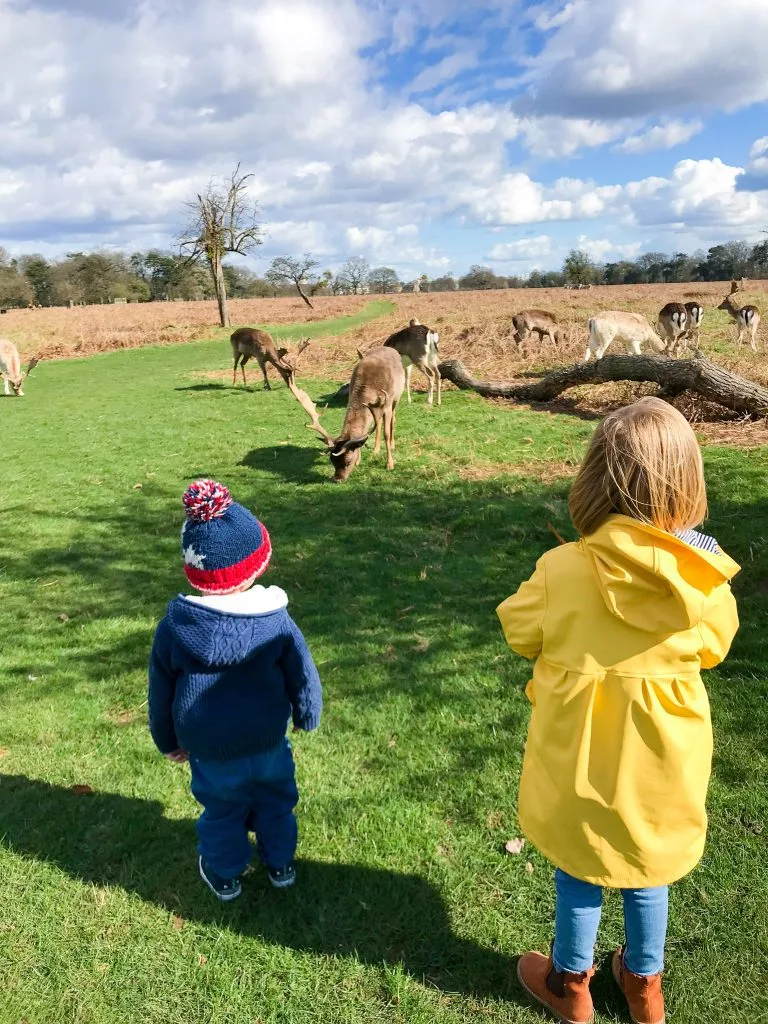 Nearby Richmond town centre is full of nice cafes and riverside restaurants. You can also take boat trips along the Thames from Richmond.
31. Crystal Palace Park – SE London
If you have a little one that loves Dinosaurs, Crystal Palace Park is the go to place. It's based in SE London, so something to keep in mind depending where you are staying. The train station is pretty much inside the park, so it's quite accessible from that perspective.
Based around the lake and hidden within the vegetation of the park, is tens of life size dinosaurs. Everything from a Tyrannosaurus to a Brontosaurus can be found.
Also within Crystal Palace Park, you can find a free farm, pedal boats in the warmer months as well as an amazing playground. The playground has some fossil imitation such as a dinosaur egg and bones in the massive sand pit that kids love in the summer.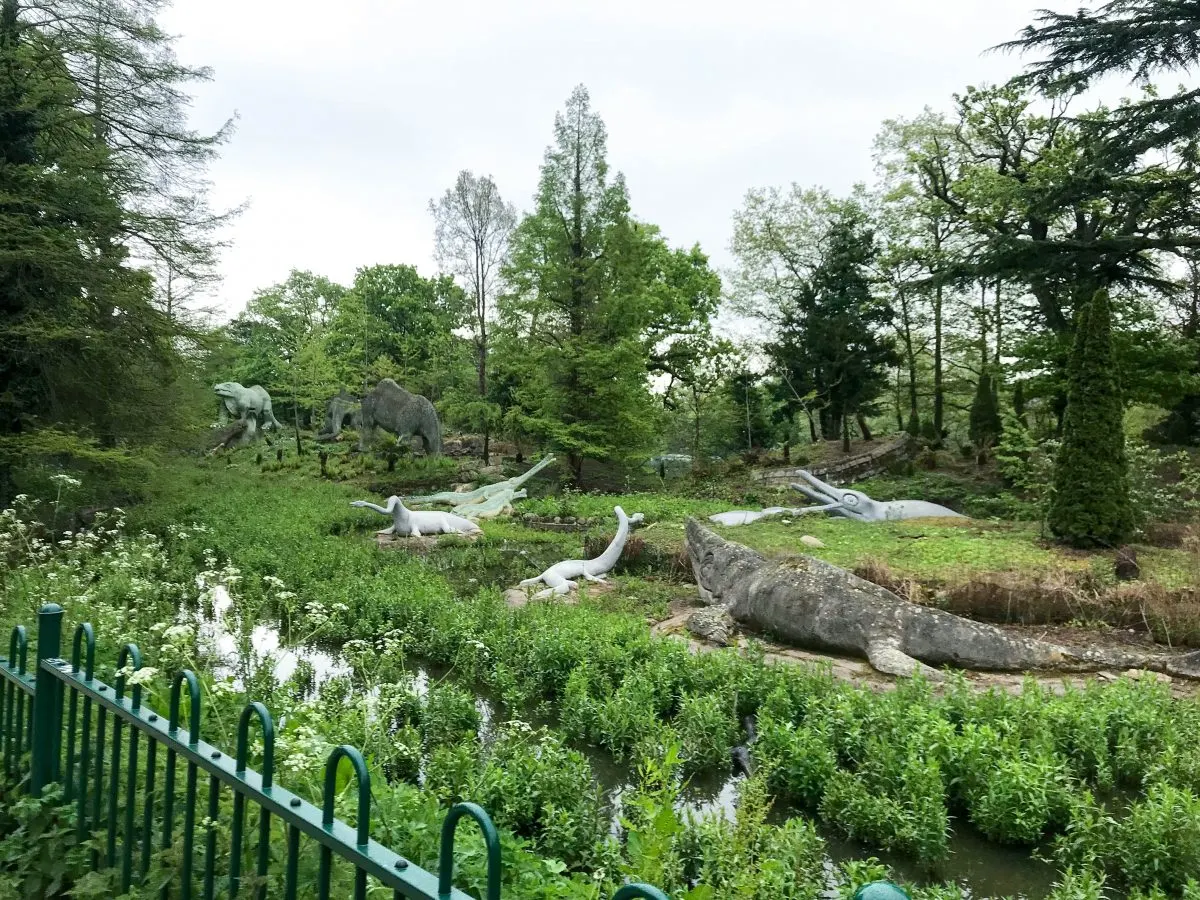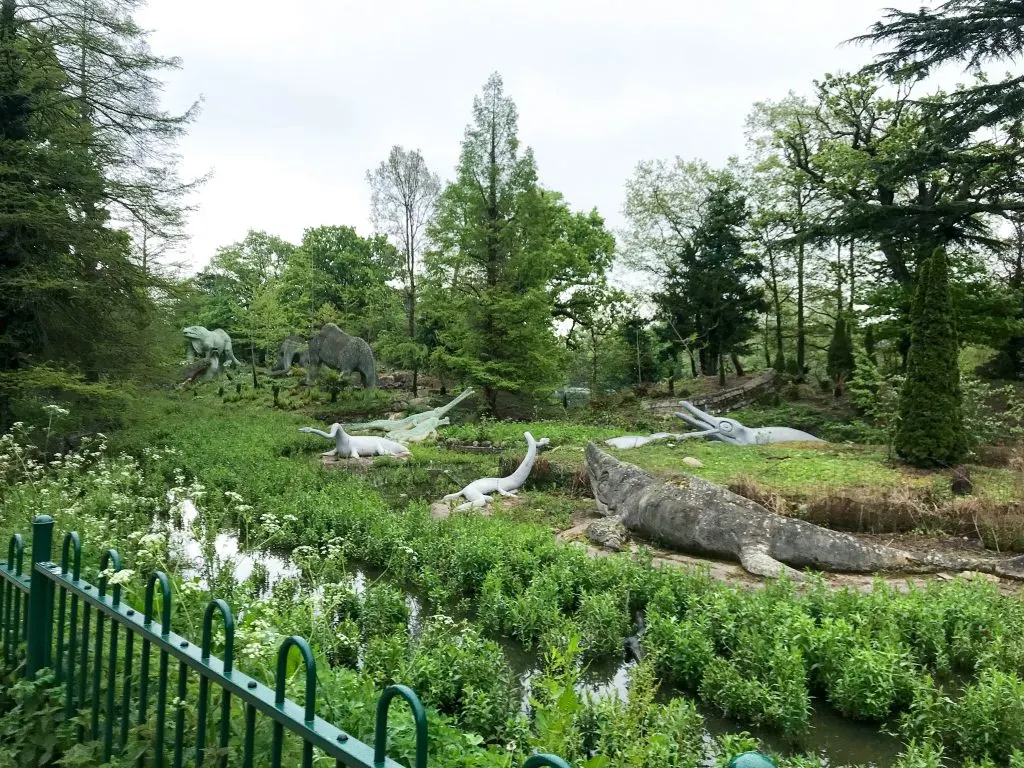 The nearby town has some great restaurants and cafes. In particular Dreamcatchers Cafe is especially great for families. If you prefer to stay in the park, there is also a local favourite, Green and Browns, with one of my favourite menus for kids and adults alike. They are very vegan friendly and have lots of indoor and outdoor seating.
Crystal Palace Park is a little off the usual tourist track, however you will get to see true London life in this neighbourhood. There are food markets on the weekend and quite often events in the park itself.
32. Greenwich Park – SE London
Greenwich Park is a little wild in parts, there is lots going on in and around the area. From the Royal Observatory Deck, to the Maritime Museum, Kutty Sark, not to mention The Planetarium.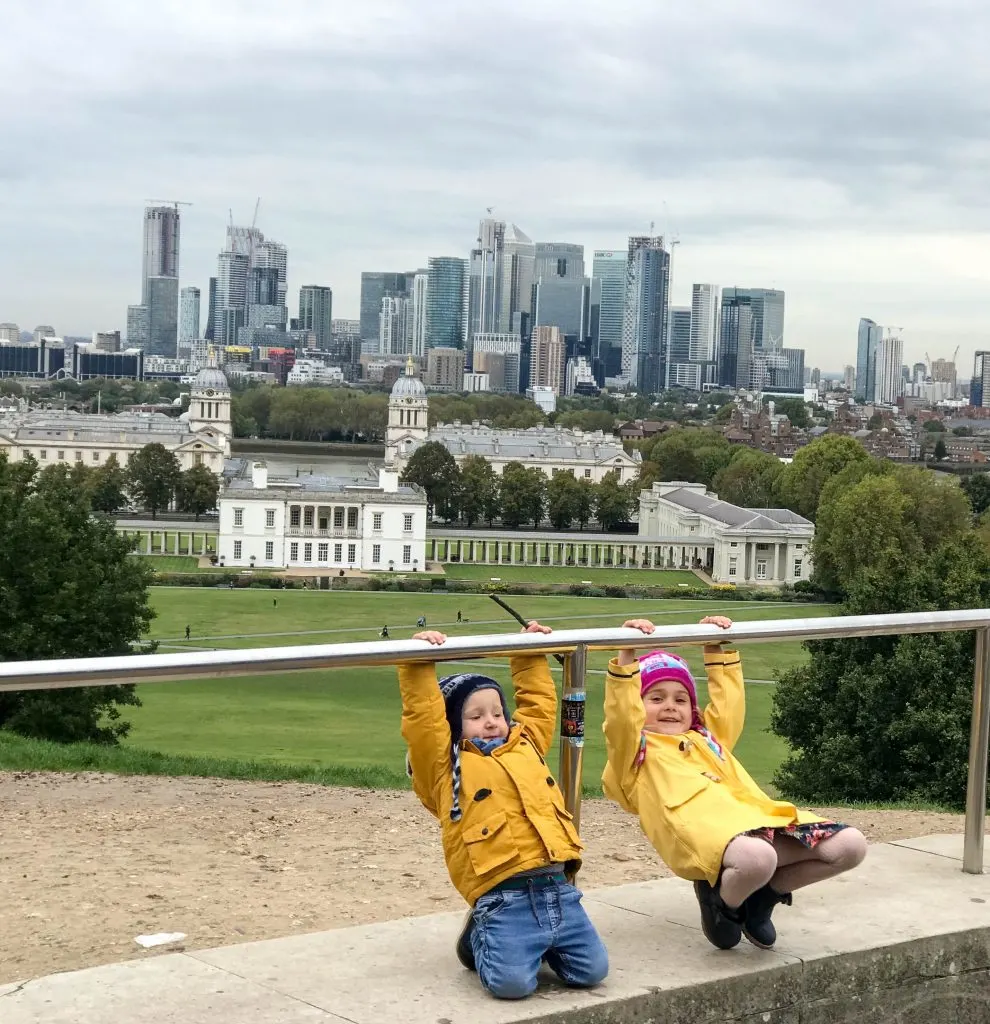 I'm sure you've heard of Greenwich Mean time which is essentially the solar time at the Royal Observatory Deck. For this reason Greenwich does attend to attract lots tourists.
It is a beautiful green space with both wild and manicured spaces making it the perfect destination while looking for things to do in London with kids.
33. Queen Elizabeth Olympic Park – East London
Queen Elizabeth Park in London's East End of Stratford is a really awesome space for families. From canal boats, to wetlands, talking about Q.E.O.P is a blog in itself. We've spent many a summer day in this beautiful park.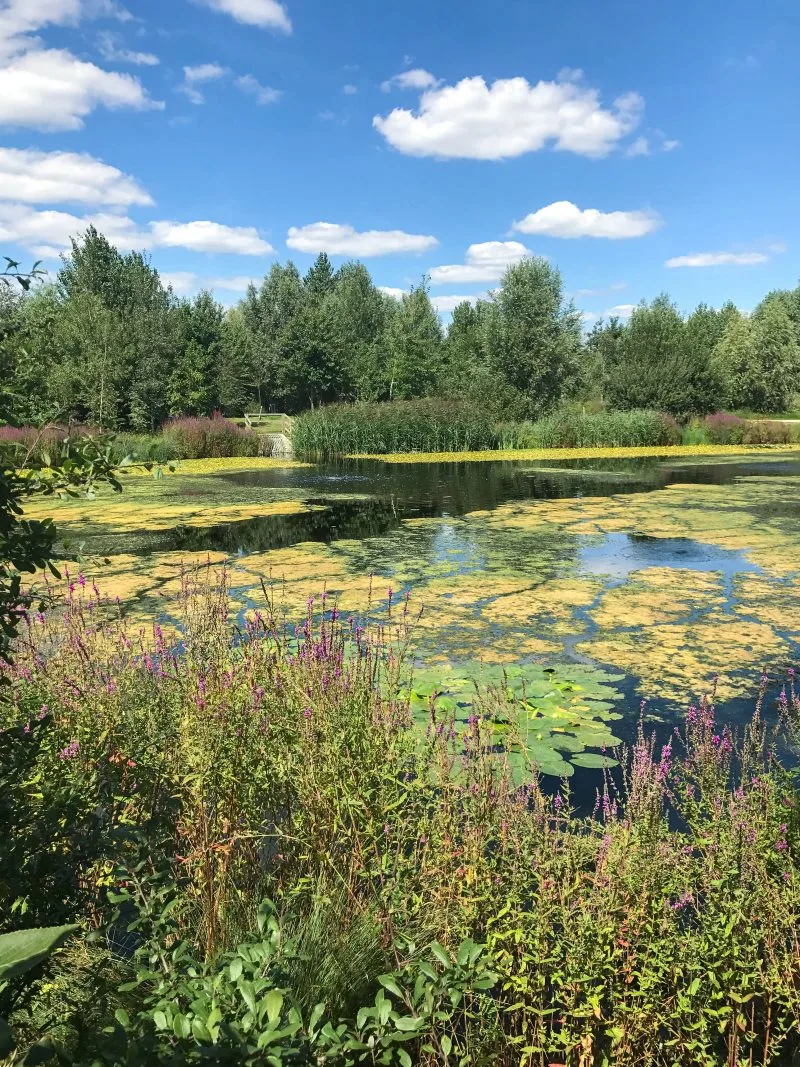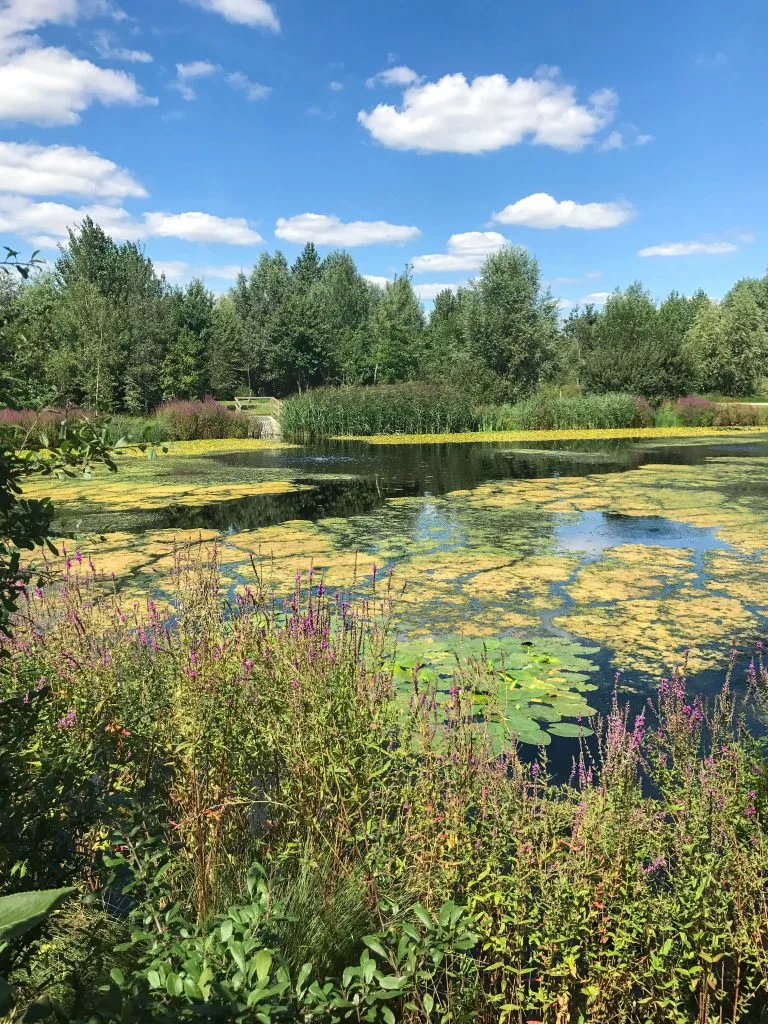 If your little one is quite adventurous maybe they'd like to try out the ArcelorMittal Orbit. Once the iconic landmark of the 2012 London olympics, now an attraction with three adventure experiences.
You can go down the winding slide, abseil, or walk around the glass orbit at the top. It's a must book in advance experience.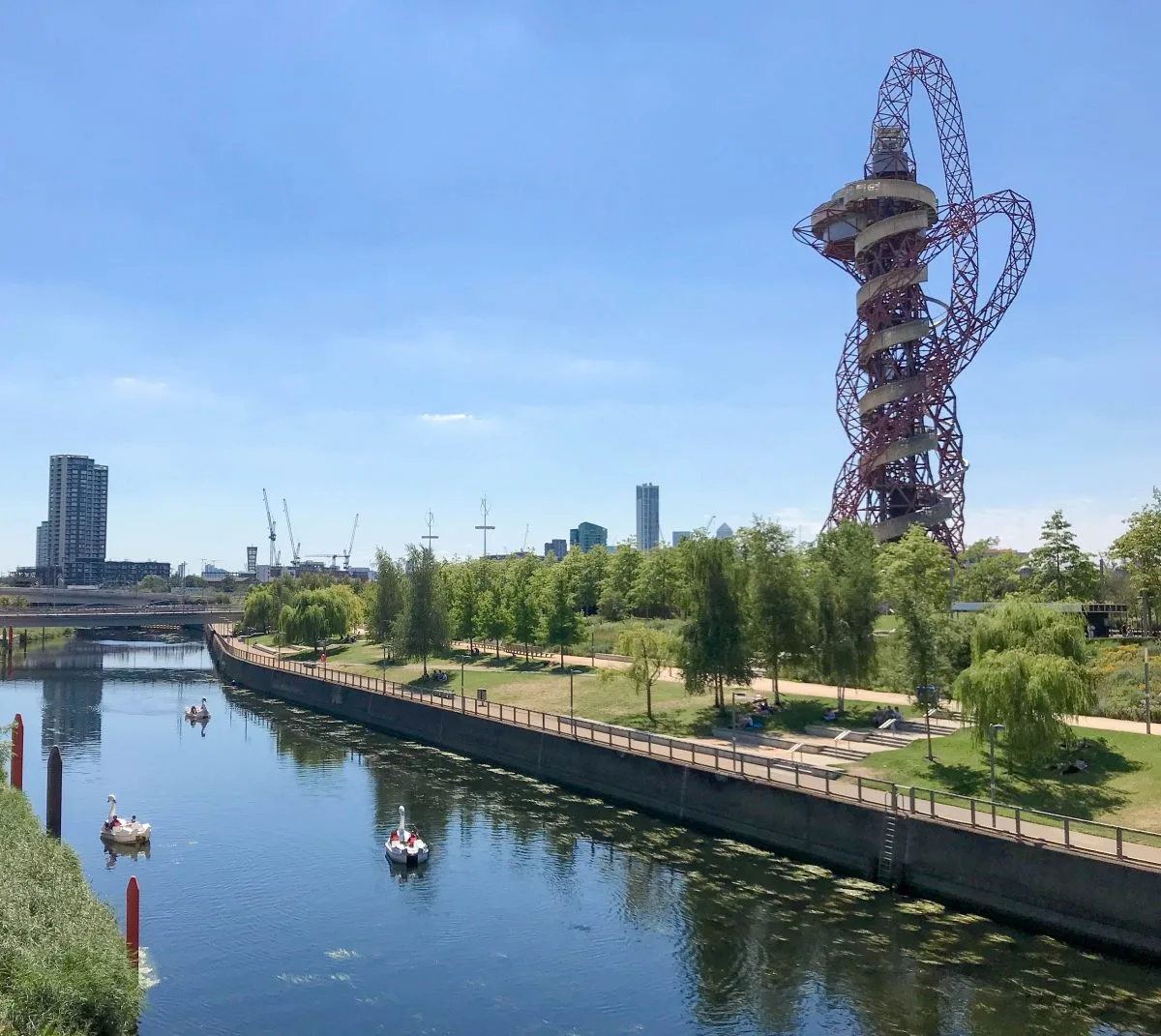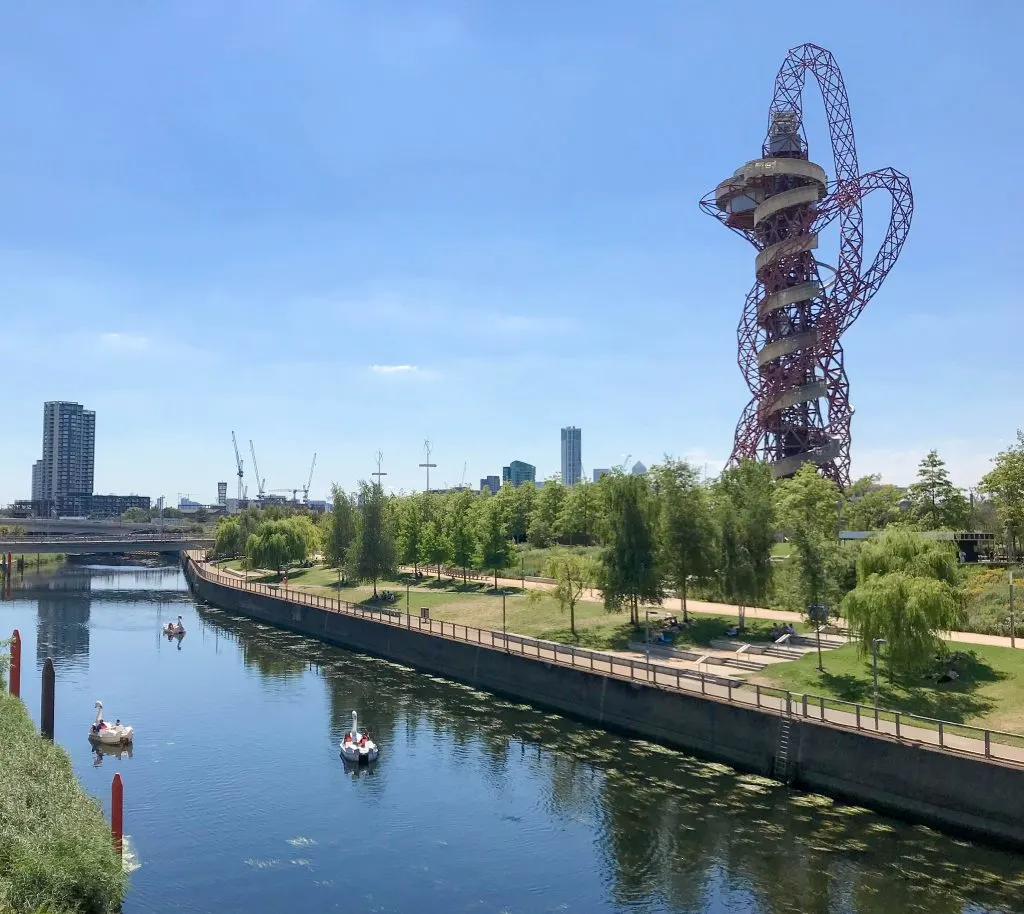 Views from the top of the Orbit is included in the London Pass and the experience is only 5GBP extra with the pass. Find out more here.
The splash park is also an awesome way of cooling down in the summer in London. Honestly there is so much to do around the area, not to mention East Village, Westfields Shopping Centre also has a really nice outdoor playground.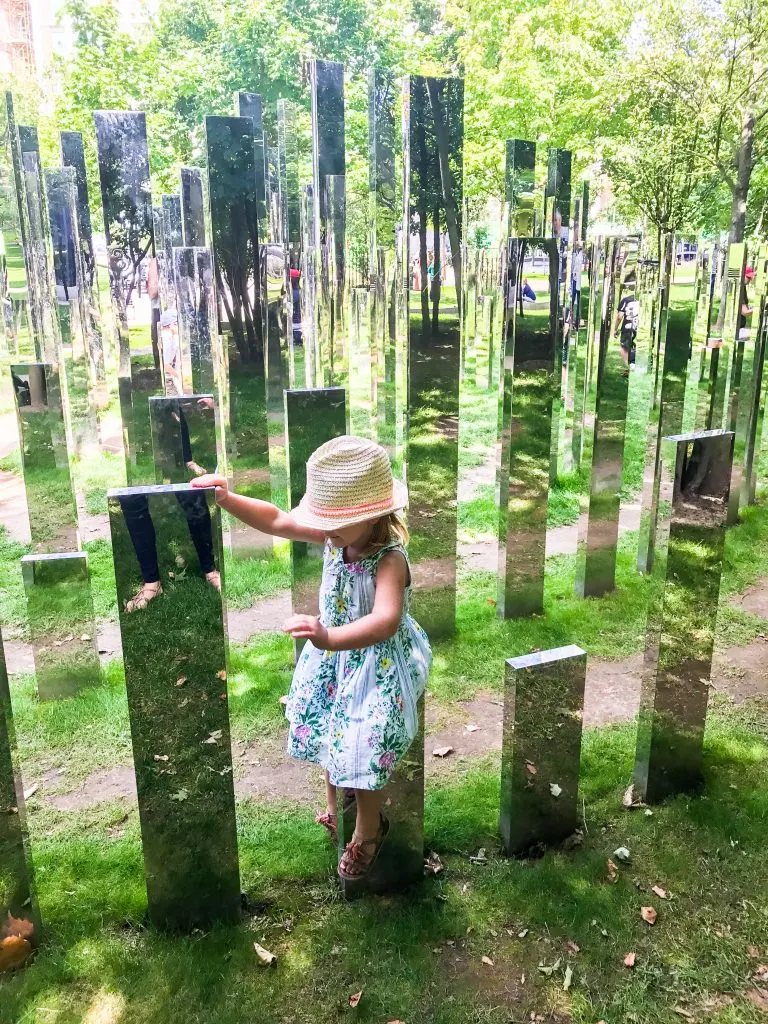 All that said, my absolute favourite thing to do is the wetland tale trail. There is a downloadable map with a great story line about Hobgrumble Joe of the Waterglades. Our daughter simply loved the story and was so engaged in an otherwise simple walk.
Download the map before you go here.
34. Kensington Gardens – West London
Kensington Gardens is at the far west of Hyde Park and features one of most infamous playgrounds in the city – The Princess Diana Memorial playground!
It was specifically built for less able and able bodied children to explore and play together. Featuring a pirate ship as the centre piece, it really is a spectacular playground in London built in honour of the Princess of Wales.
35. Holland Park – West London
Holland Park is a fantastic park in Kensington, not far from all the museums. It was built on the grounds of what use to be Cope Castle, now home to the Ecology Centre.
There is a great kids playground and plenty of large green sports areas. But what makes this park special is the Kyoto Gardens there and the wildlife that wanders around.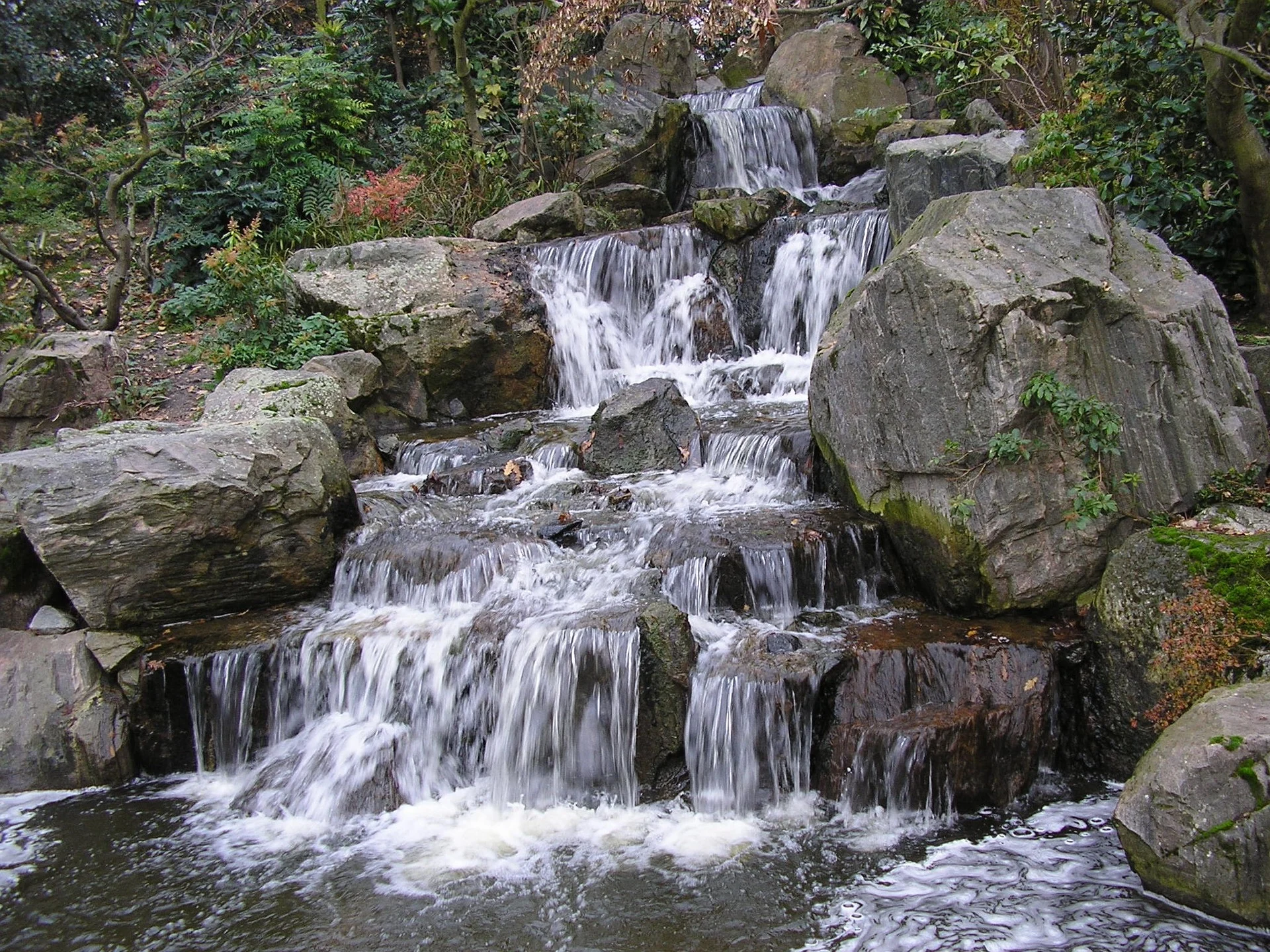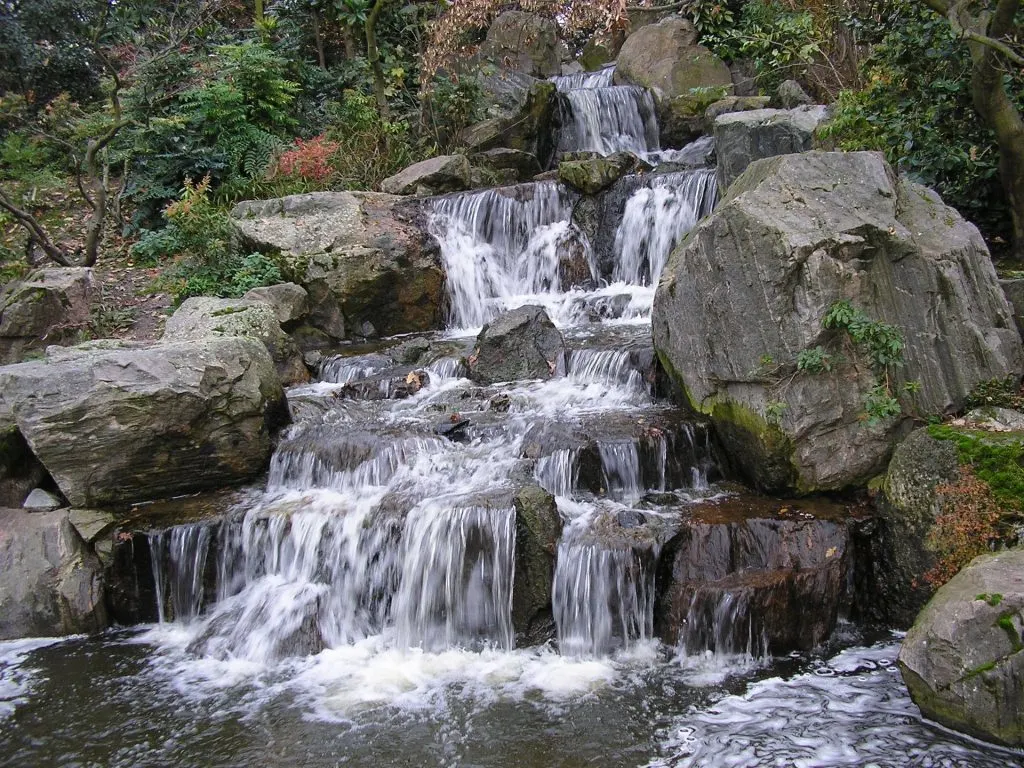 The Kyoto Gardens are really special with beautiful flowers, and little waterfalls. We also loved spotting the peacocks wandering around.
The park seems small because of how it's built but as you wander through you'll realise it's quite large and each area has fun unique things to explore including a tortoise sundial.
There is also a lovely little cafe you can stop by to eat at while you are there.
During the summer they have performances held on the lawn so be sure to check to see if anything fun is going on while you are there.
36. Regents Park – Central London
Regents Park is just off Baker St, surrounded by the extravagant homes of international ambassadors, it certainly is an area of wealth and grandeur.
There is always lots going on in Regents Park, with a big playground, peddle boats in the summer, not to mention open air theatre shows from time to time.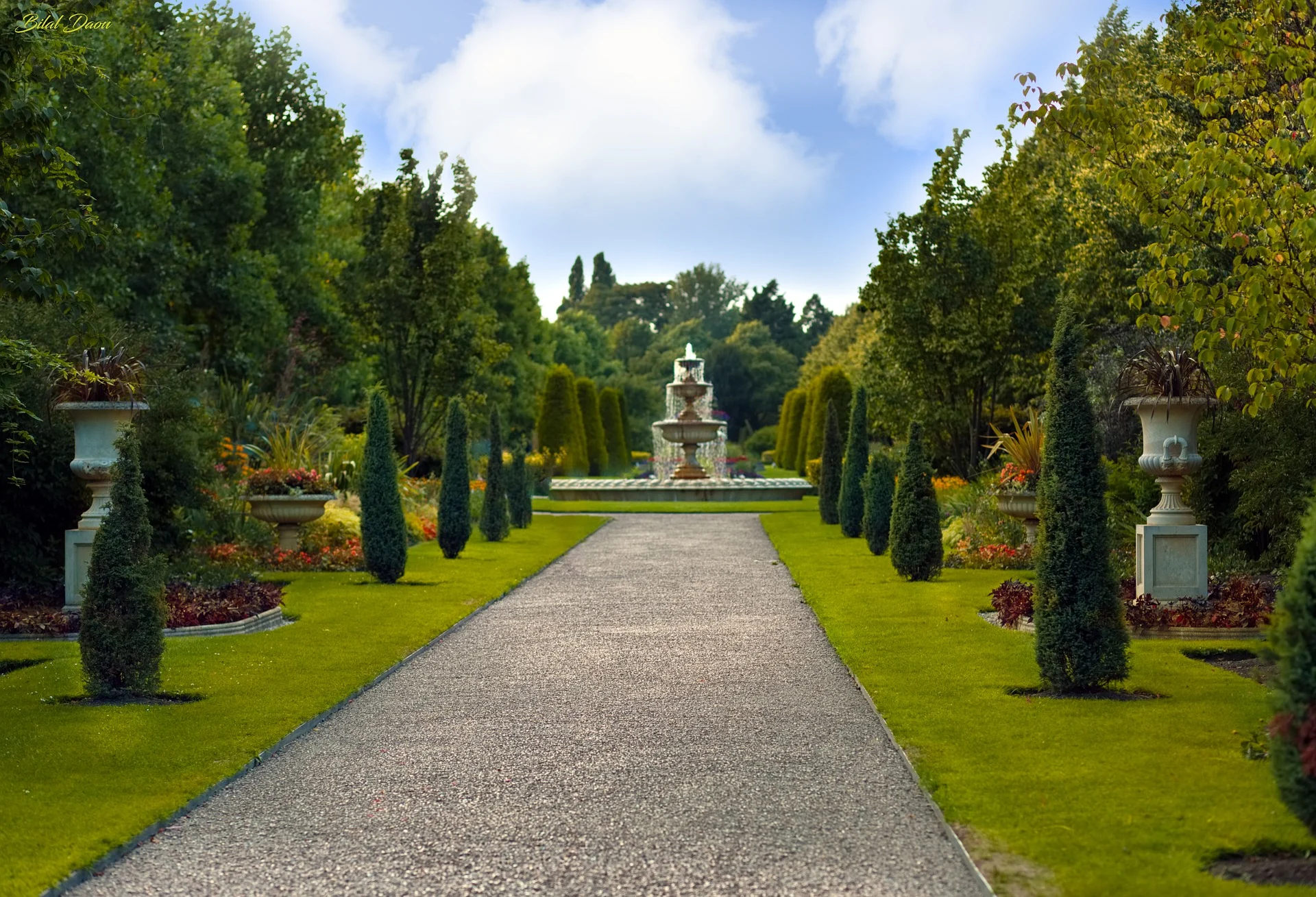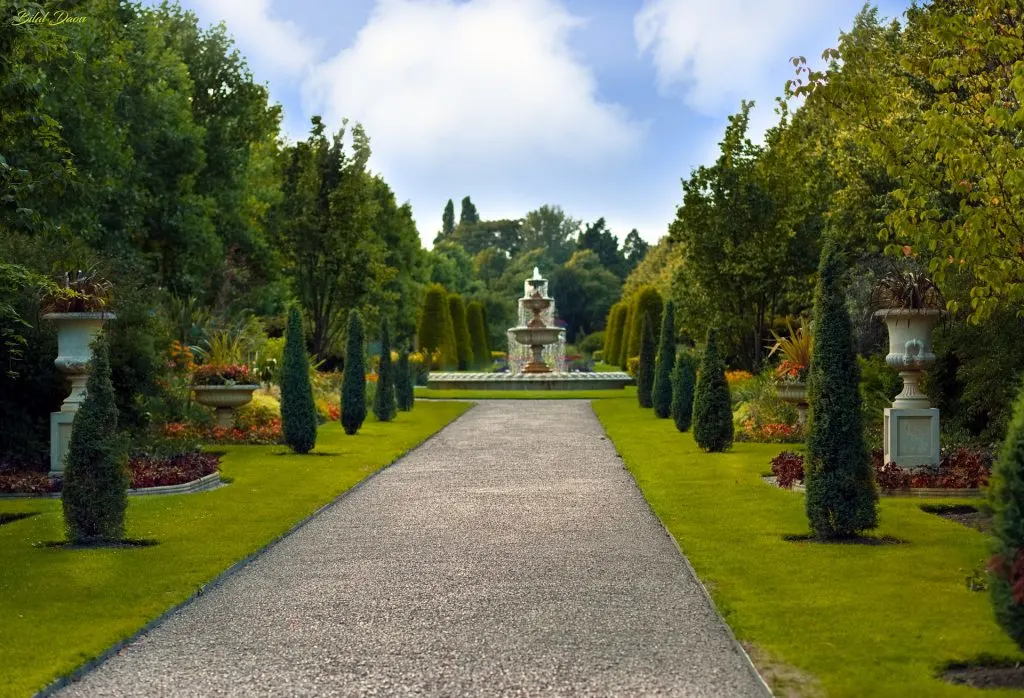 A lot of the park is perfectly manicured and pristinely kept with landscaped gardens. Rows of colourful flowers and tree lined walks, it has to be one of the prettiest parks in London.
37. Hampstead Heath – North West London
So as you can see from this extensive list of amazing parks, finding space for your kids to run around in London is not difficult. So everything we've covered to this point is free! Quite a lot hey?
Of course there are plenty of other attractions and having tried most places out first hand, here is a list of places worth paying for!
Or you can be thrifty and buy a London Pass that will give you a discount on everything, click here.
The Best Walks Around London With Kids
38. Tower Bridge to Big Ben Walk
London is a fantastic city to walk around, but my favourite has to be from Tower Bridge along the South Bank. It's an easy walk to do with kids, with tonnes of stunning views of the city, London Eye and Big Ben to name a few.
There is lots for your littles ones to watch as you walk along the riverside from live street performances to famous landmark spotting and a budget friendly option when looking for things to do in London with kids.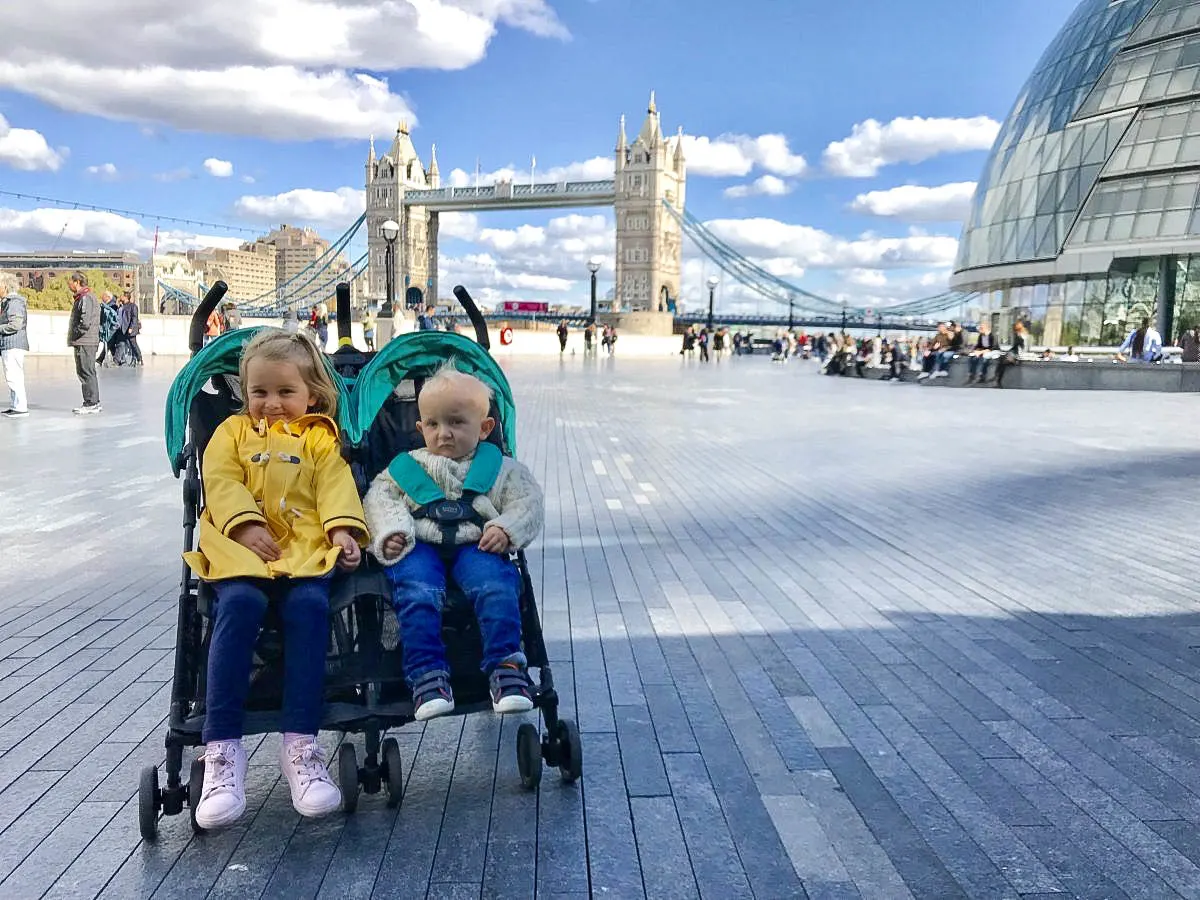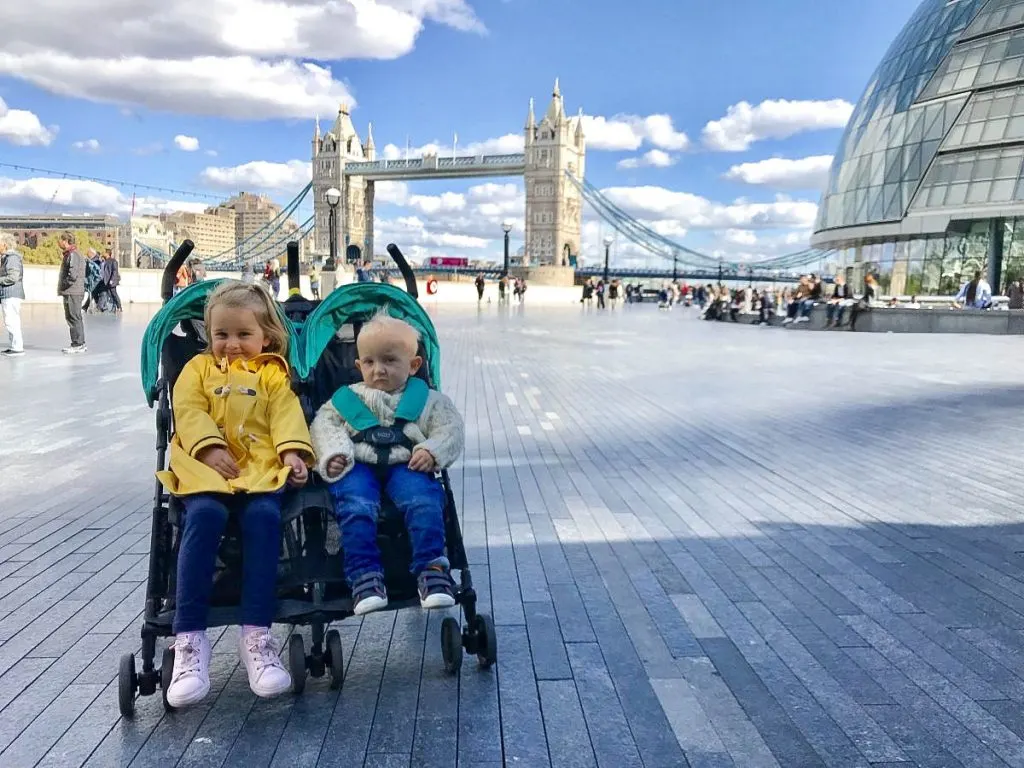 If you struggle to get your little one to walk around, I highly recommend using one of the UK's infamous 'Treasure Trails'.
There are so many for the centre of London, I find we get so many more miles in, when the walk is interesting and engaging for our kids. It can take a bit longer but all the more fun for the kids!
You can pick up a treasure trail here.
39. South Bank to Covent Garden Walk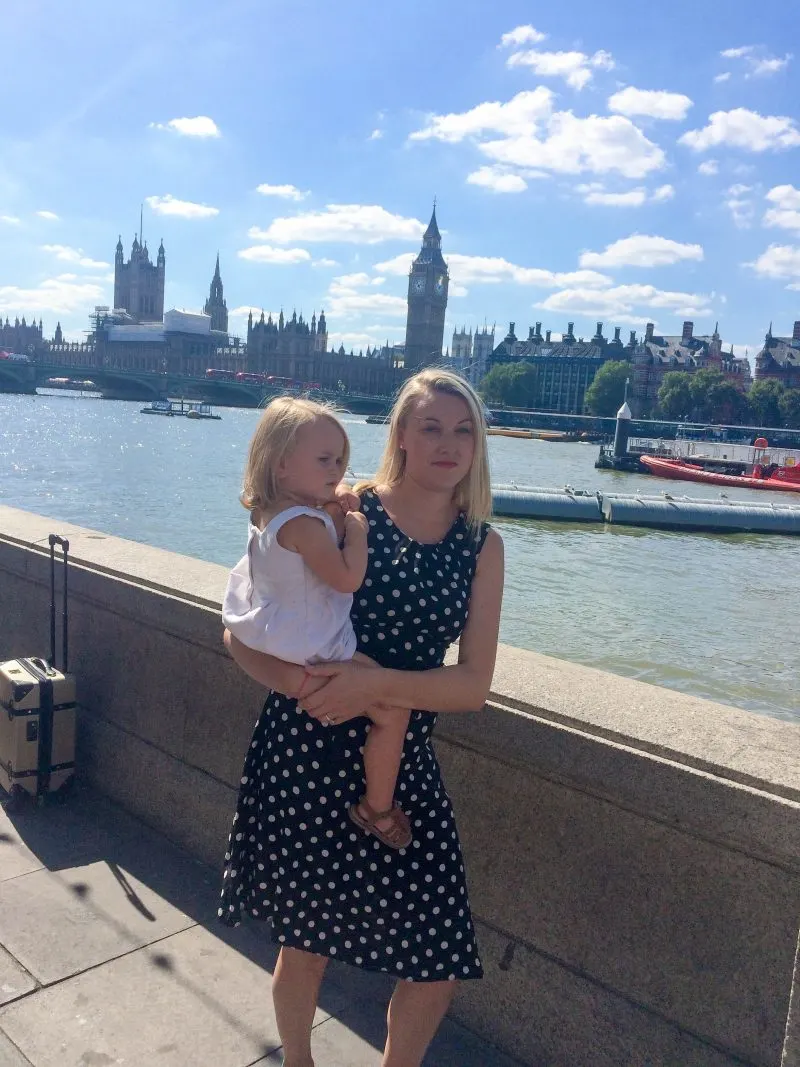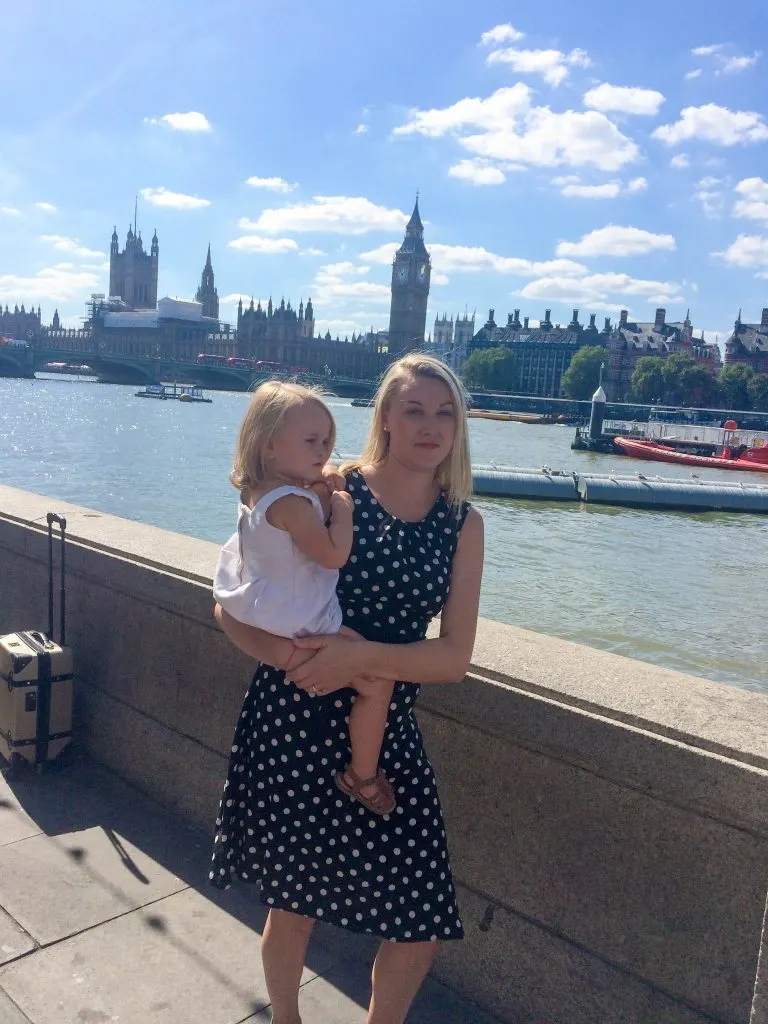 Covent Garden is a great place to see kid-friendly street performances, ideal to keep kids engaged, You can also check out the markets selling all sorts of things, it's a great place to pick up souvenirs. Its also a great location during Halloween or Christmas with lots of events and things to do in London with kids.
40. Camden Town
Camden Town is definitely one of the quirkiest ends of town. There are tonnes of street markets and all sorts of weird and wonderful shops with alternative clothing, gadgets and so on.
Street food is a big thing in Camden, so pick up some lunch or tasty treats and perch near the water watching the canal boats pass by. If you sit near the lock you can watch how it works.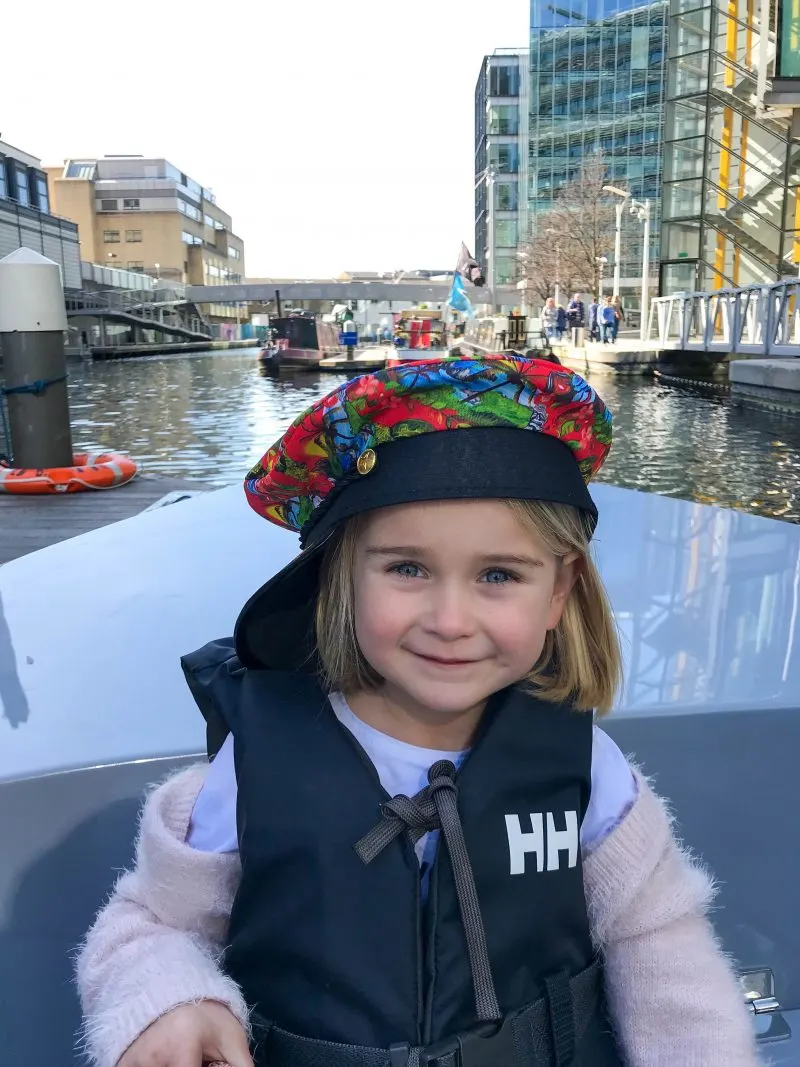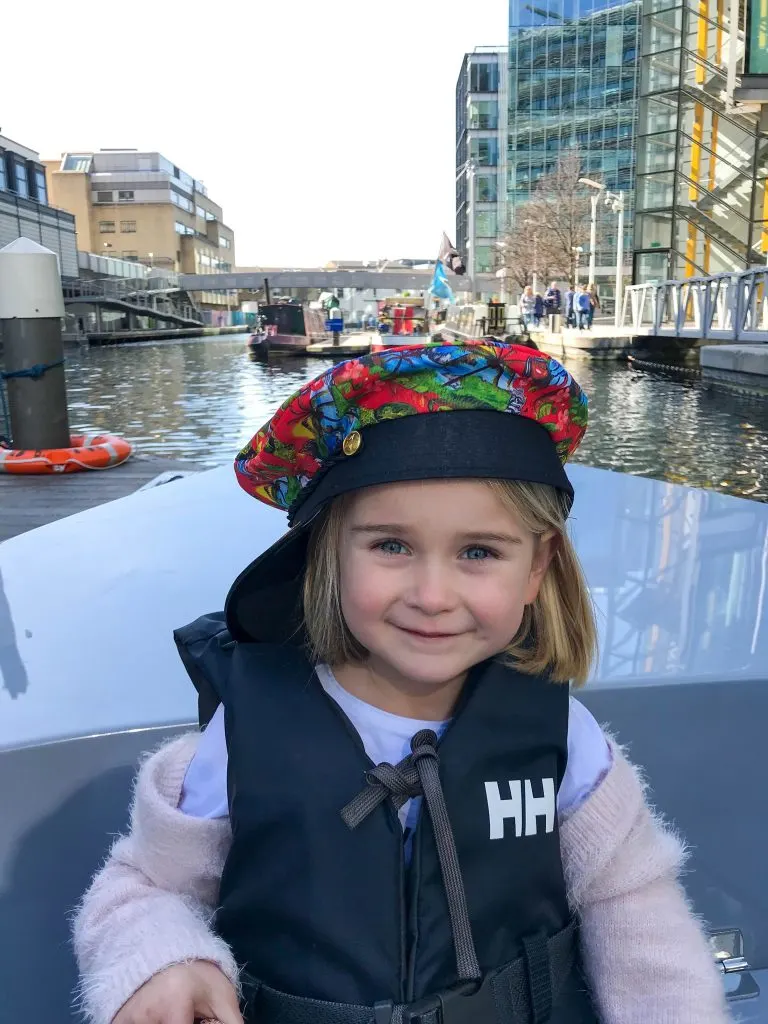 Make sure to meander through the markets, everyone will be asking you to taste their food in the hope you will buy it! However having the amount of tasters alone could nearly fill you up.
Take the kids to Chin Chin ice-cream parlour, they will have lots of fun watching the liquid nitrogen tricks. The ice-creams have to be one of the most grammable things to do in London with kids.
If you want to take a tour of Camden to find all the best spots, either with a group or privately, find prices and tours here.
41. Paddington Bear Experience
If you're a big fan of Paddington Bear there is a tour completely dedicated to following in his paws! You can visit over 20 sites that are featured in the books and several movies.
The guided tour lasts for around 2-2.5 hours and takes place usually on Saturday mornings when town is most quiet.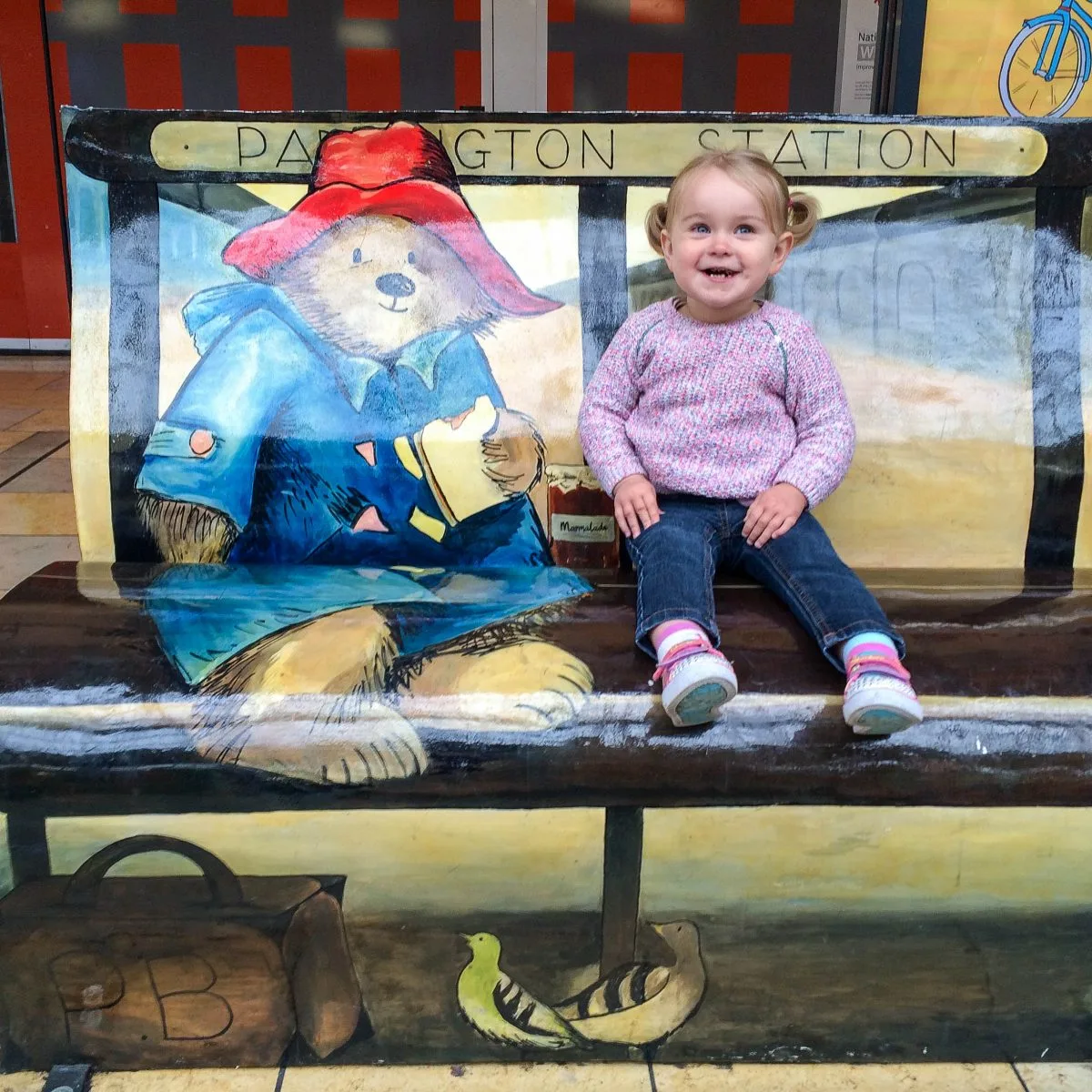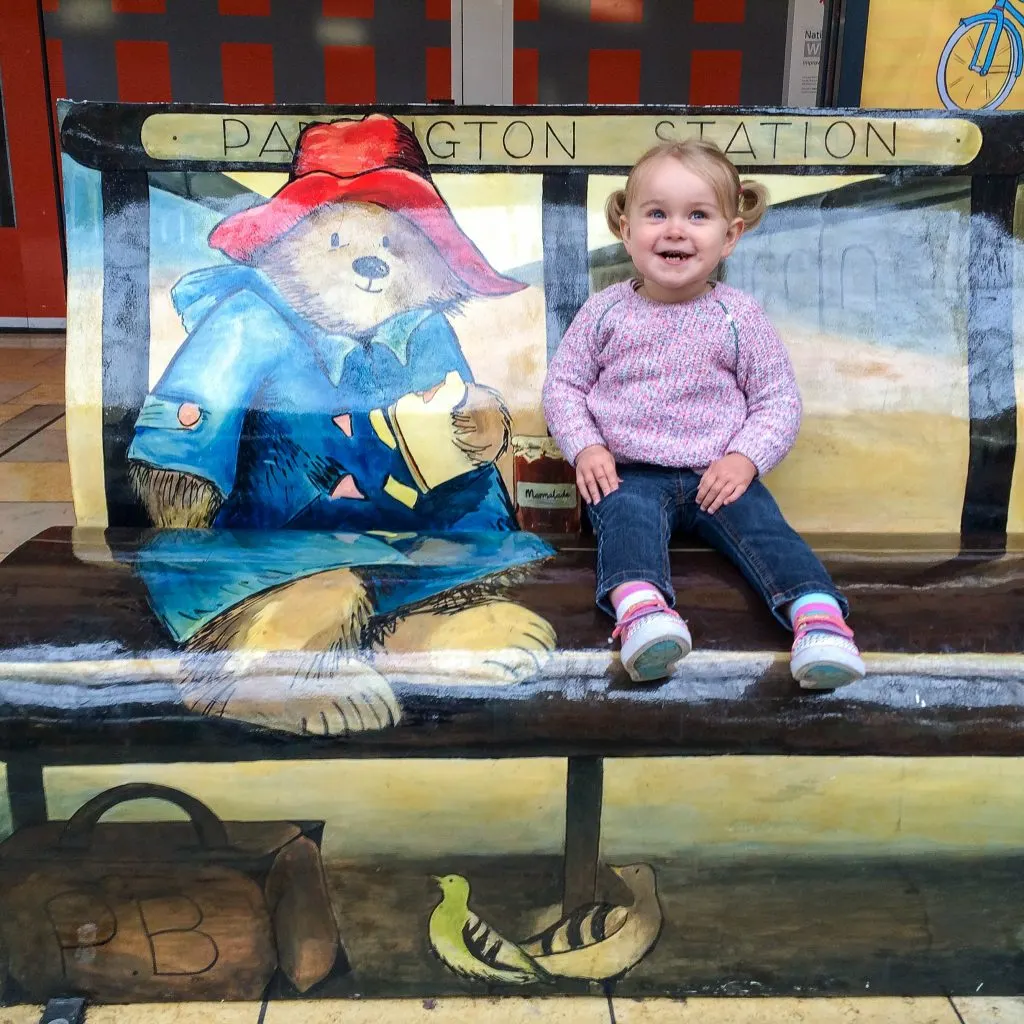 You will need a travel card to get around, as some of the tour includes taking public transport. Paddington Bear was a firm favourite of mine growing up.
The tour brings the film to life and really makes me appreciate living in such an iconic city, oh and the kids loved it too!
For Paddington Bear Tour Ticket deals click here.
42. The Tower Of London With Kids
The Tower of London is not the most family friendly activity but can be done. It is most definitely worth a visit and probably one of the most interesting of the London tourist spots, being steeped in so much history, and of course the home of the Crown Jewels.
However, it probably won't be very interesting to kids younger than 6 and even at this age they may have trouble with not being tall enough to see the family friendly exhibits unless a parent holds them.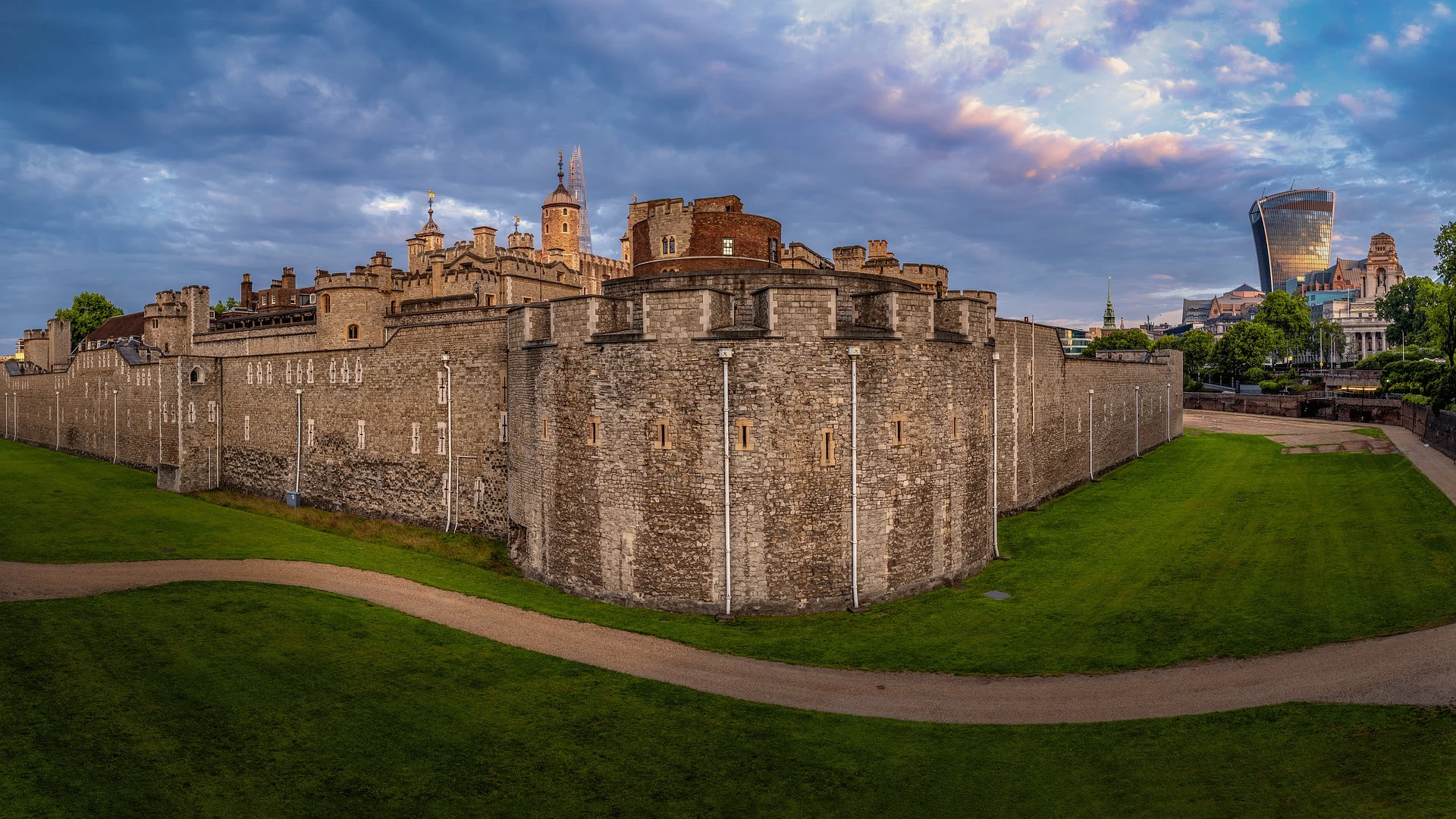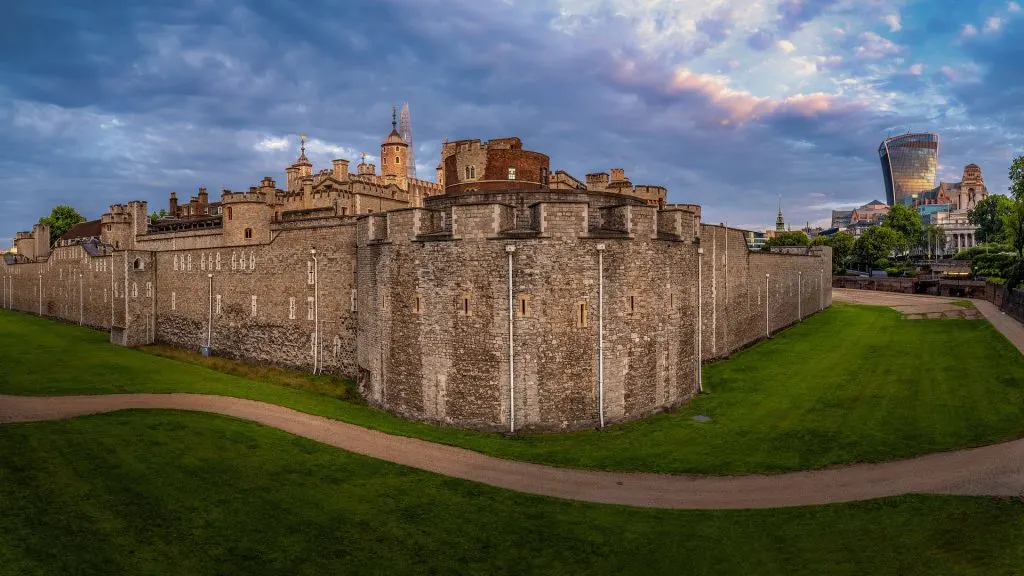 Likewise the area is definitely not pushchair friendly, but if you have a good carrier that your little one likes to be in, that's going to be the best solution.
If you want to go to see the Crown Jewels, be sure to get there early, as later in the day there is huge queues. You can learn about the history of the tower by taking a tour led by a Beefeater.
Note that some areas of the tower will be too spooky for kids including the Torture at the Tower Exhibit and the Bloody Tower so be sure to plan your trip accordingly.
The Tower of London costs 27.50 for entry but is included with the London Pass. If you want to buy tickets for the Tower without the pass or are interested in the Beefeater tour click here.
43. River Thames Boat Trip
No trip to London is complete without a cruise along The Thames River. Seeing Big Ben, The London Eye, Tower Bridge and Canary Wharf from the water is a lovely experience and one of the most popular things to do in London with kids.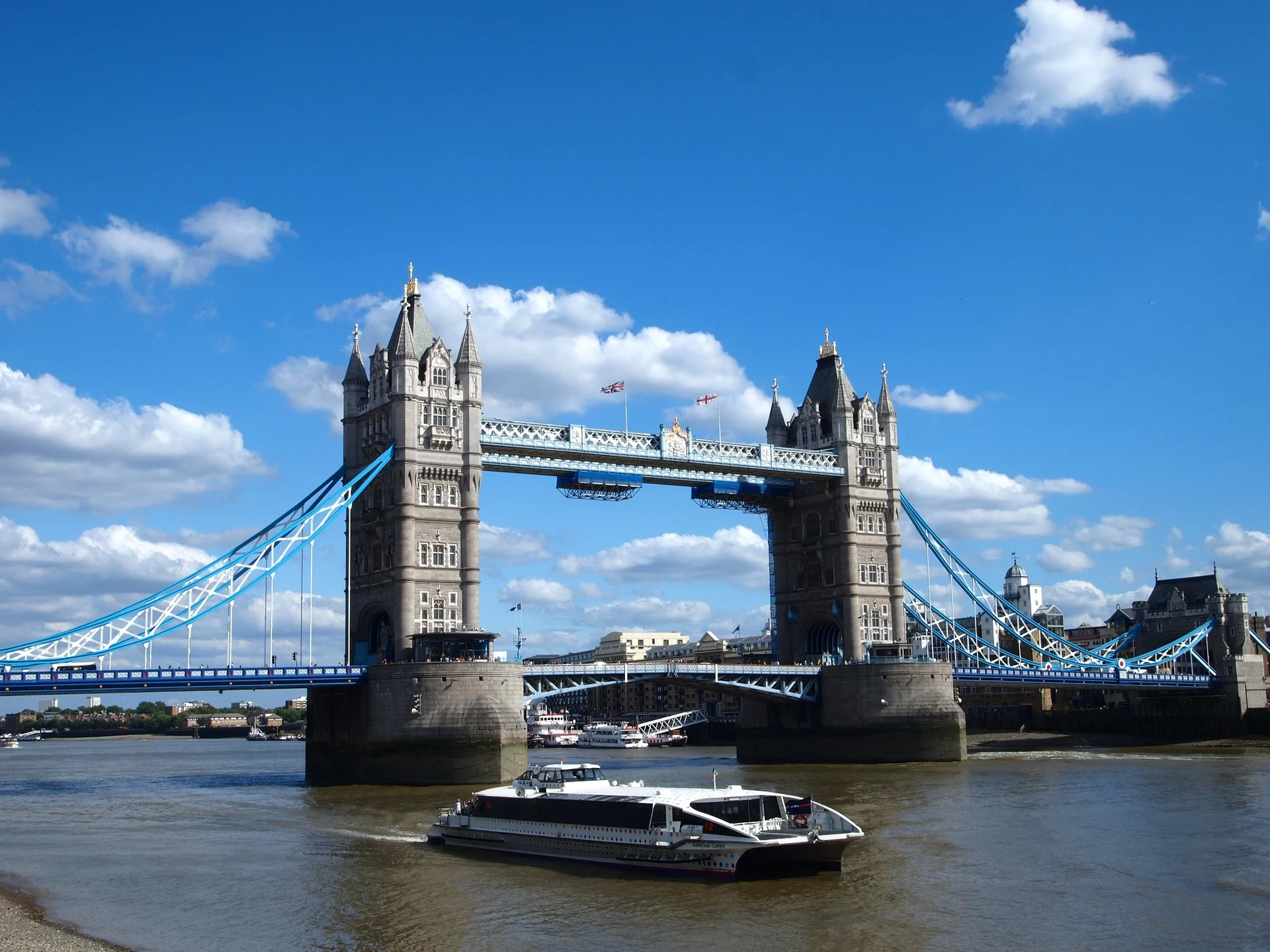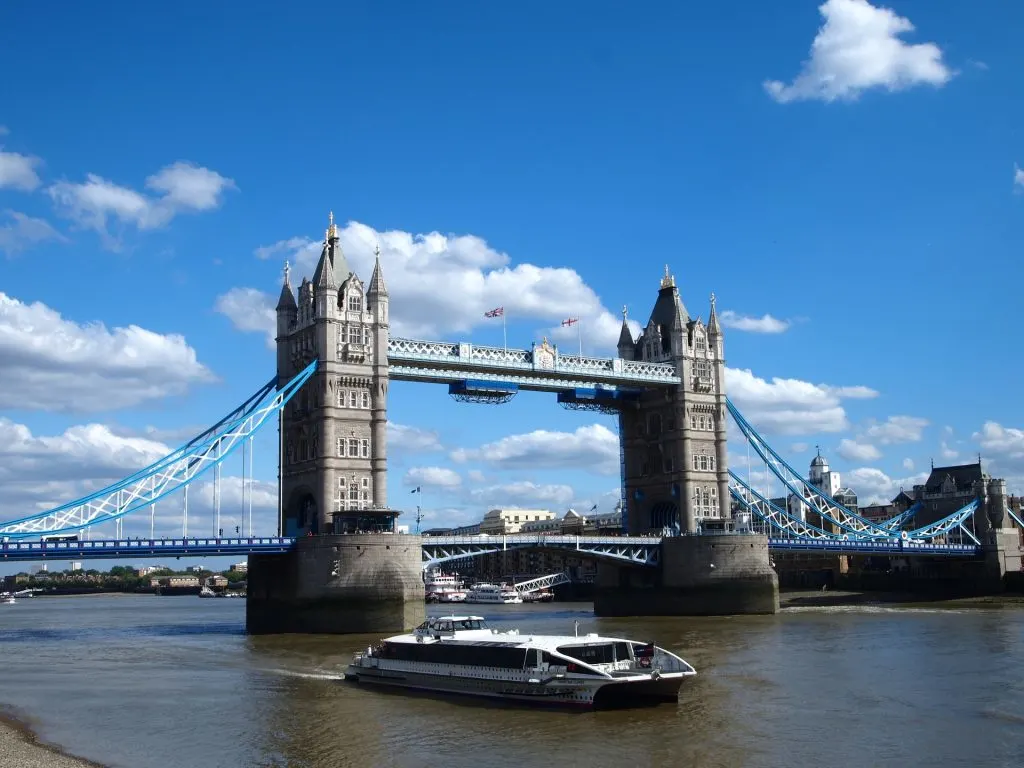 Many cruise operators offer kid commentary and activity packs. If you are planning to get a London Pass, I definitely recommend using it to take river trip which is included. It is also usually included in most hop on hop off bus tours.
If you'd like to explore a variety of different river cruises, including afternoon tea cruises, sunset cruises and more, scroll through some of the tours here.
To buy your London Pass click here.
44. BFI Southbank
If your kids are into film, the British Film Institute or BFI is a place you should visit. It's a four screen cinema that typically shows contemporary and classic movies. However it's so much more than a cinema.
Aside from tonnes of children's movies, they also have free film making classes on Saturdays, as well as animation workshops and much more.
To see what's happening at BFI during your trip, click here.
45. The Planetarium
If your kids love all things space, a visit to the Peter Harrison Planetarium could be a great activity. They have age specific sessions and Ted's Space Adventures on the weekends, which is great for under 7's.
Little ones will get a chance take a trip through the solar system with Ted, gaining an understanding of how it affects planet earth.
If that's a bit too young for your kids, there are plenty of other sessions that go into more depth about different planets.
If you do decide to go to Teds Space Adventures, make sure to book a few days in advance. Arrive 15 minutes before it starts, as the seats at the back are the best and it gives you much better perspective on the show.
Be sure to check out the special events during half term, Christmas and Halloween.
46. Hop On Hop Off Bus Tour
If you have limited time to see the city a hop on, hop off bus could be the most ideal, not to mention affordable way of seeing all of the highlights. Riding on the upper lever will give you great views and if you have an open top you can take undisturbed photos.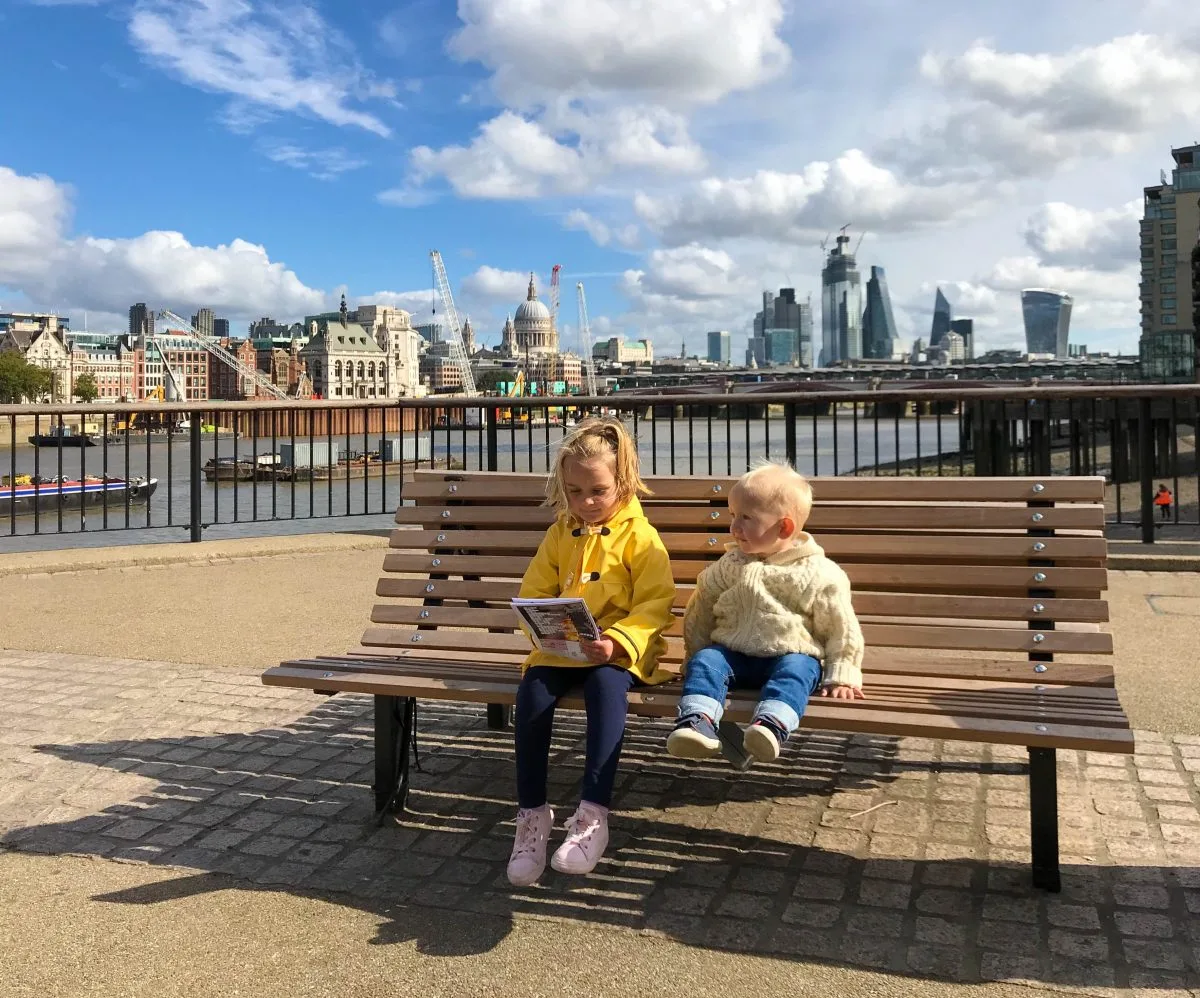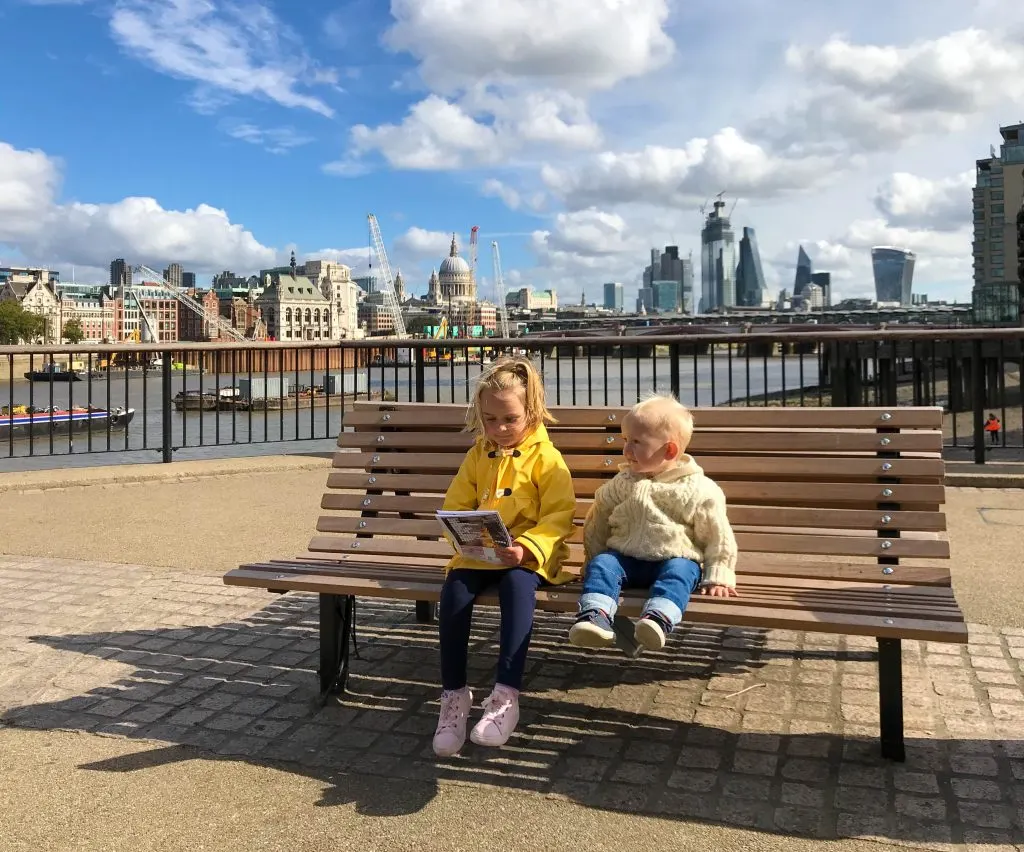 What's more, The Original Bus Tour have both an adult and kids commentary. Along with a headset, kids are also given an activity book to keep them entertained, they are sure to come away with some interesting educational information.
For Original Bus Tour tickets and deals click here.
London Shows For Kids
My kids absolutely love going to the theatre! It's the one thing that holds their attention, but being honest, it can often be quite expensive to take them, especially in London. That said, you can find deals if you book in advance.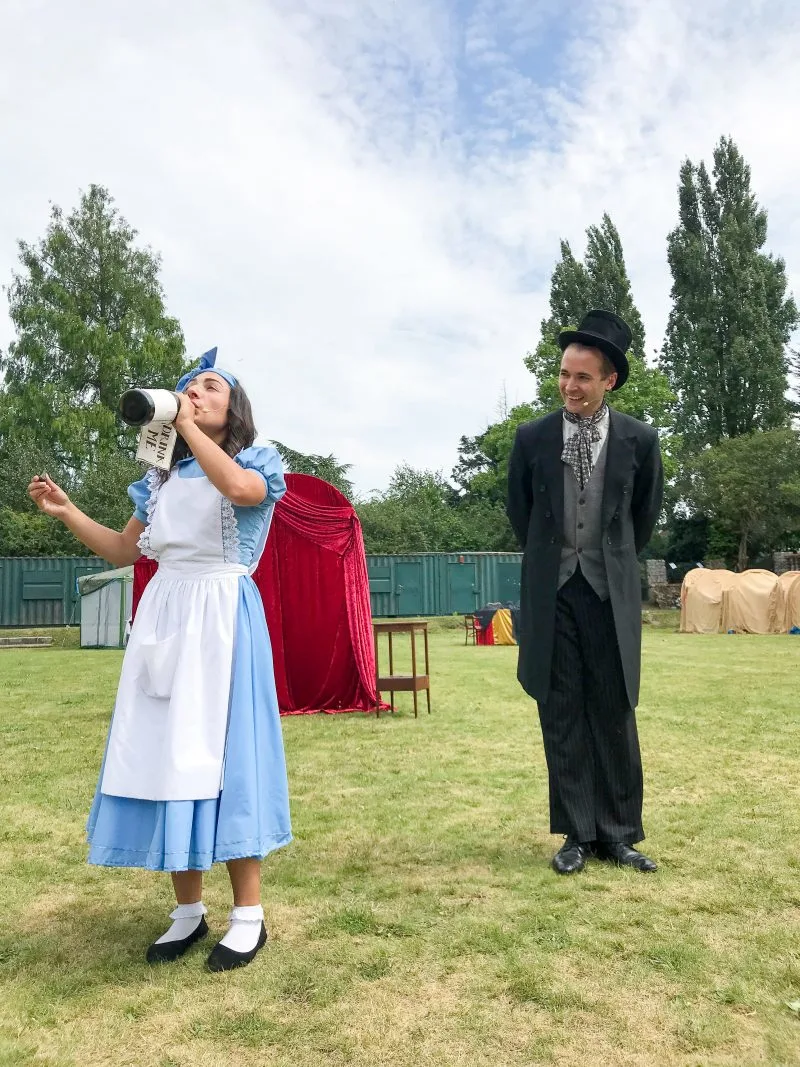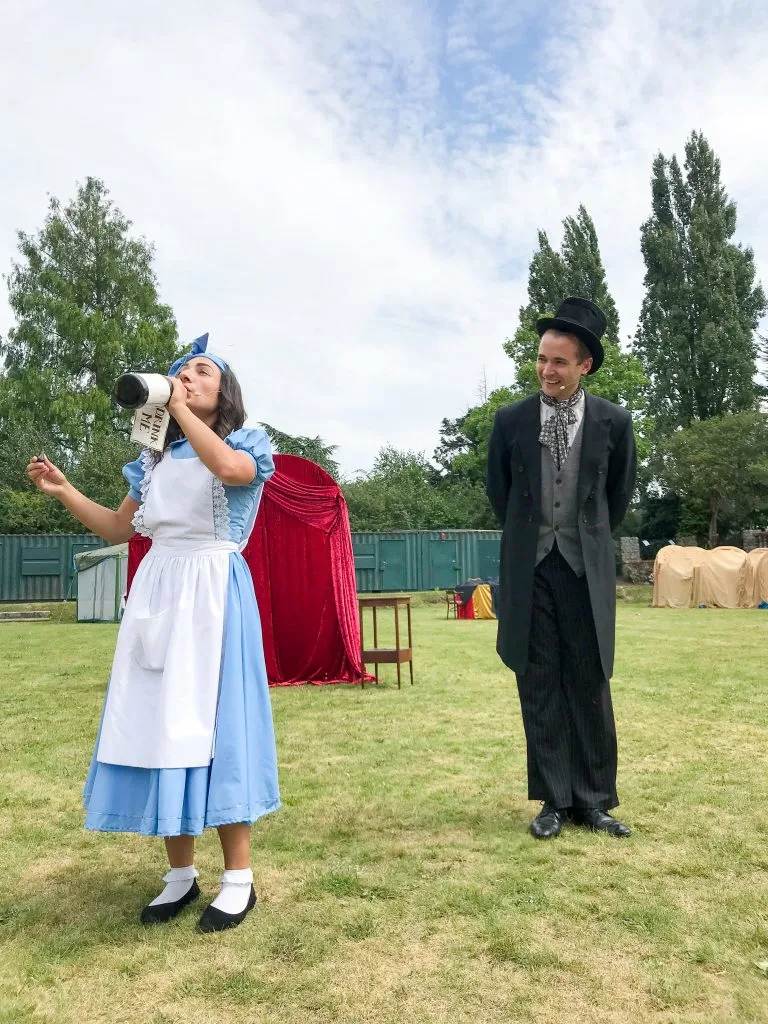 You can find everything from The Lion King, to Mary Poppins in the West End. If you prefer something less mainstream, The Unicorn Theatre at London Bridge is quite specifically for kids and often have shows on earlier in the day.
The ticket prices at the Unicorn Theatre are far less than those in the West End. It's definitely the more affordable way of seeing a London show with kids.
For theatre ticket deals click here.
47. London's Shakespeare Globe Theatre
It is possible to go on a time machine journey back to historical times in Central London. Surprisingly kings, wars, battles can all be kid-friendly.
At London's Shakespearean Globe theatre families can listen to one of their incredible storytellers share the wonderful and dramatic tale of King Henry and his battles with the French.
If you thought history was boring then you are in for a treat. An epically talented storyteller turns what could have been a dull historical story into a delight of interactive storytelling that engages eyes and grabs hearts.
The audience is fully immersed in King Henry's court and cheer along with his soldiers. Kids stand up to fire fictitious arrows at his enemies and rejoice in his victory when he won.
The storyteller invited the kids to play along in many of the interactive games. The Globes historical rooms are the perfect setting for this magical story for all the family.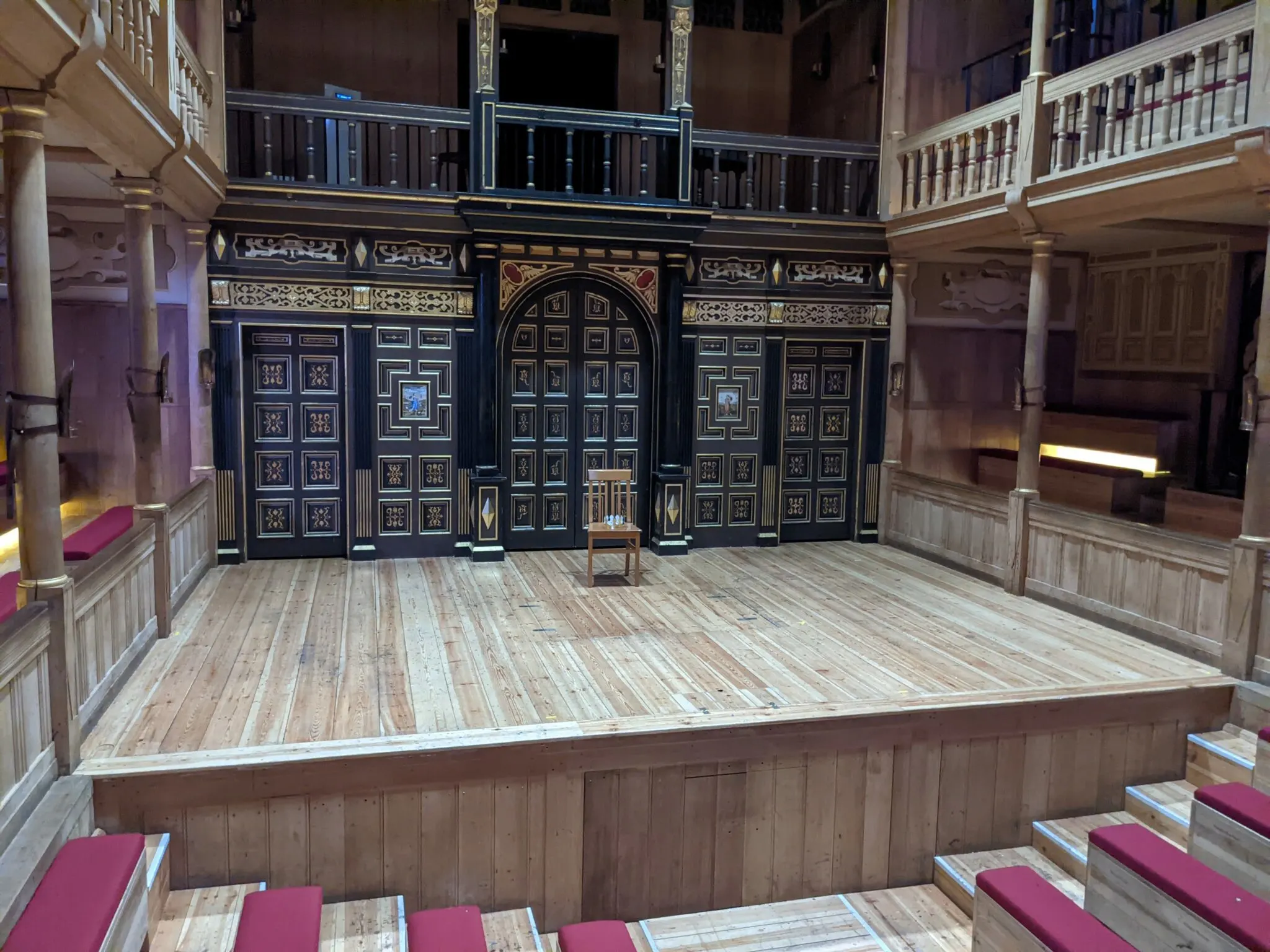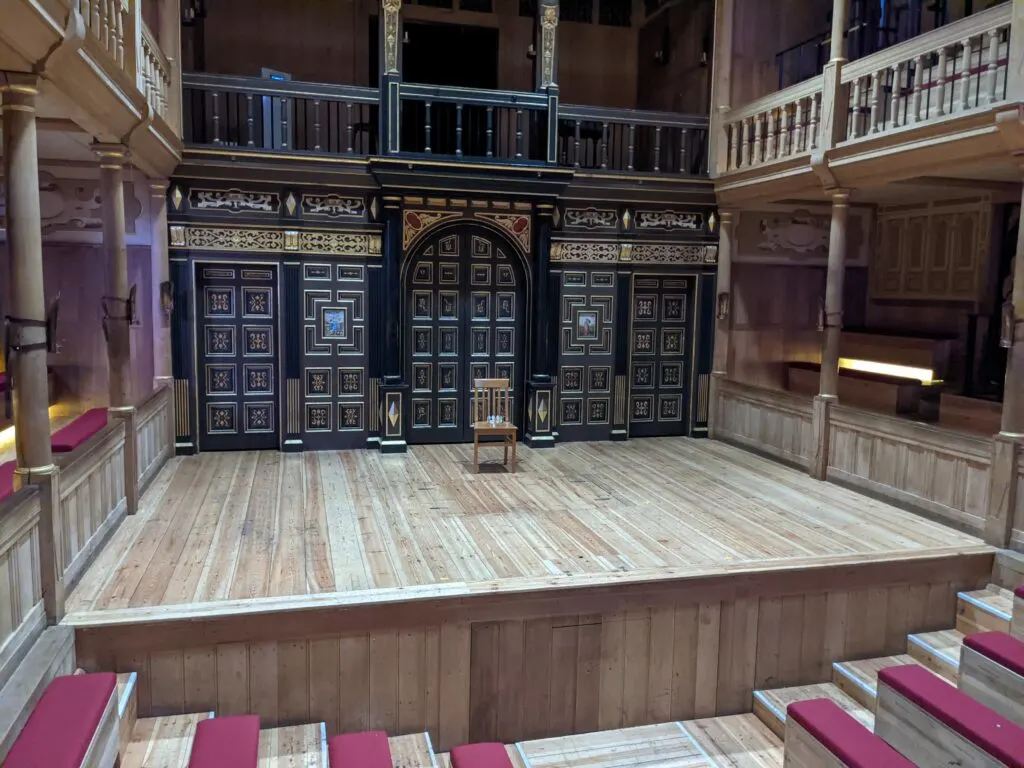 Best Afternoon Tea In London With Kids
48. The Savoy London Kids Afternoon Tea
Afternoon Tea is an old British tradition and something so many tourists love to try. Perfectly shaped and lovingly filled sandwiches, pretty cakes and scones, and delicate china in an idyllic quint essentially English setting.
In truth, there are only a handful of afternoon tea experiences in London that are specifically made for kids. It's one of my favourite things to do in London with children. The Savoy has to be our favourite of all. They teamed up with Harper Collins to bring the story book 'The Tiger Who Came To Tea' to life.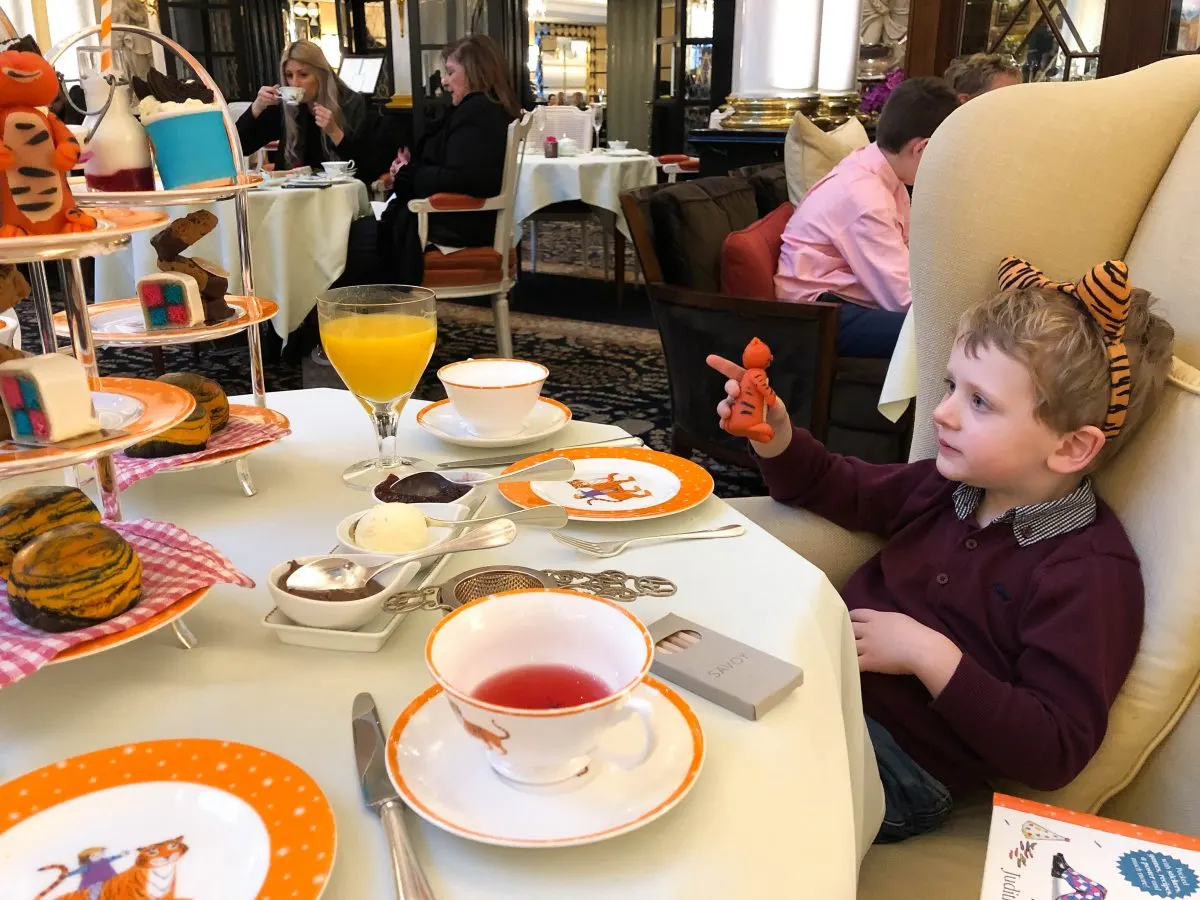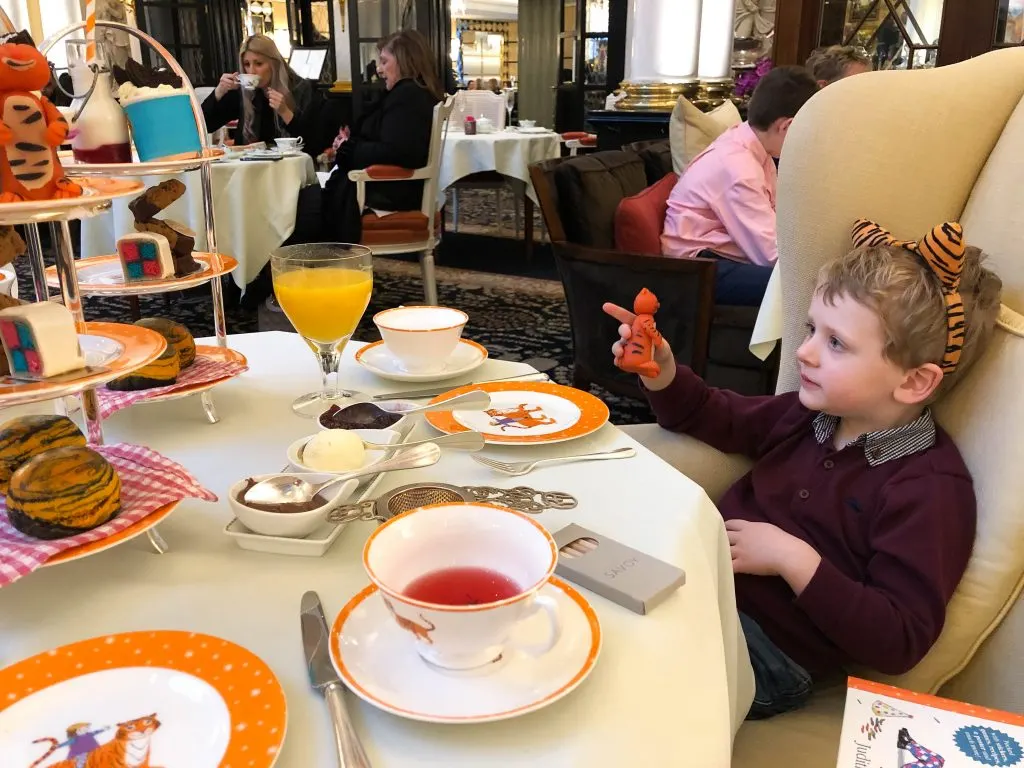 It really is such a special treat for little ones, with a beautiful selection of child friendly sandwiches and cakes. I love to think of it as an extra special treat for some one on one time with my kids! This is ideal for kids aged 3 +.
For a full review of the Tiger Who Came to Tea experience click here.
49. Red Bus Afternoon Tea by B Bakery
Can you believe you can have afternoon tea in an iconic red route master? Whilst driving around the city, seeing all of the sites, you can have afternoon tea! They do a selection for most diets and we were super impressed with the vegan options.
It really is such a special London specific experience. The petite sandwiches, the delicious cakes, my mouth is watering just thinking about it! It's most suitable for children age 5 or 6+.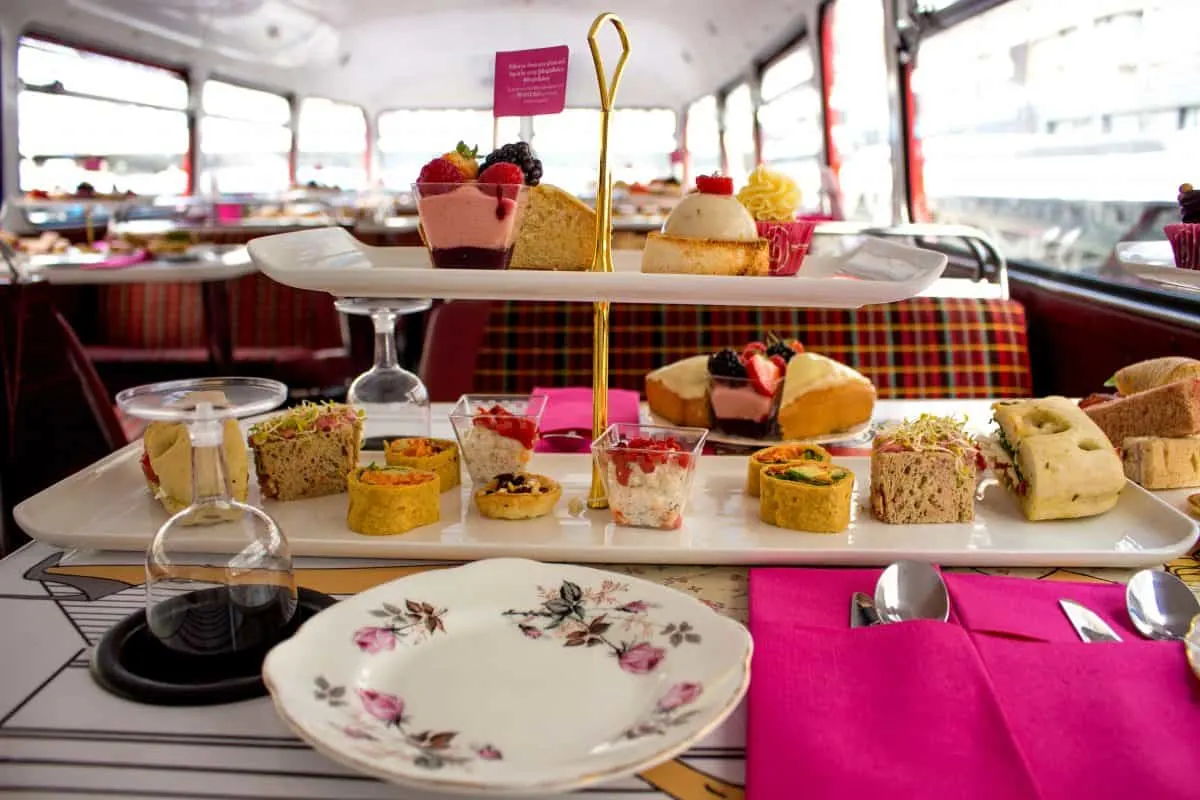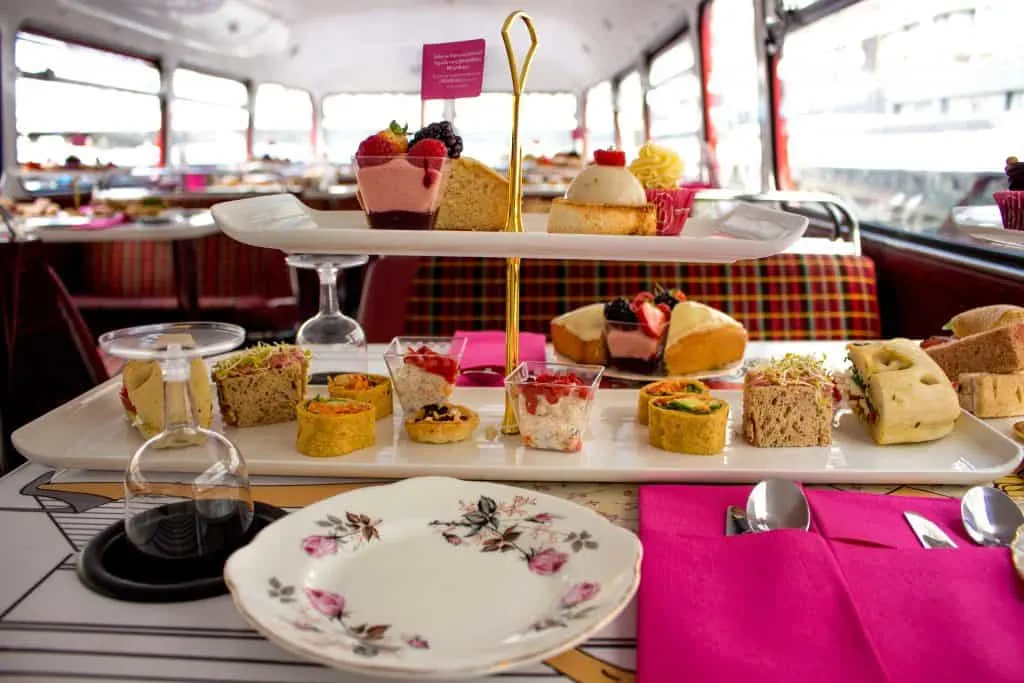 There is no bathroom on board and so little ones needs to understand to go before leaving. It's a lovely way to spend an hour. For deals on B Bakery red bus afternoon tea click here.
Unusual Things To Do In London With Kids
If you've been to our home city a few times before, or simply don't like to follow the crowd, rest assured there is plenty of different things to do in London.
50. Go Boat London
Go Boat London is an electrical self drive eco picnic boat based in both Paddington and Kingston. You get to see the city from a completely different perspective, exploring the canals and seeing places such as Camden Town from the water!
The weather is pretty good from May onwards to enjoy this activity.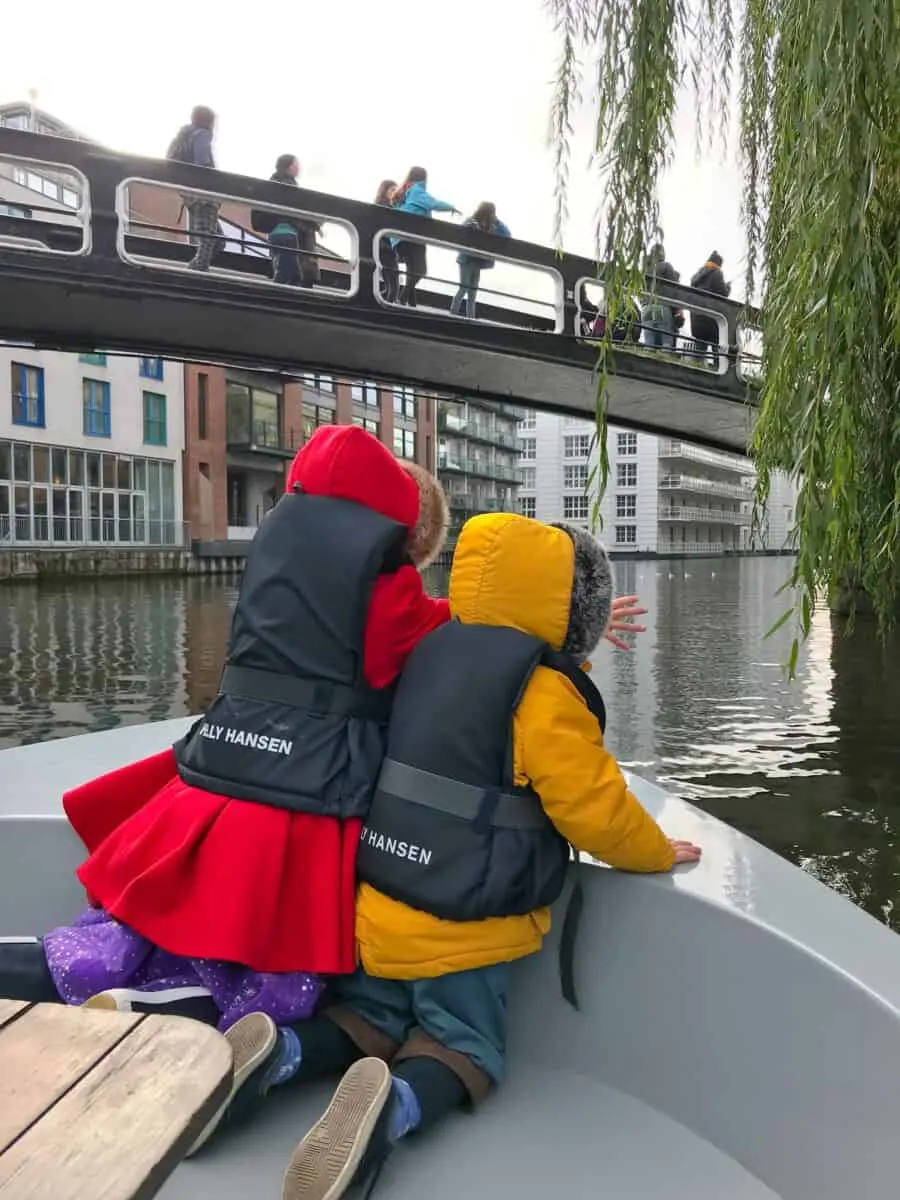 The Go Boat London is a completely different experience when you are looking for things to do in London with kids from the usual tourist attractions an it's very family friendly.
Guests are given a map, the route around is very easy. Everyone has a life jacket and the smallest guests are given a sailors hat.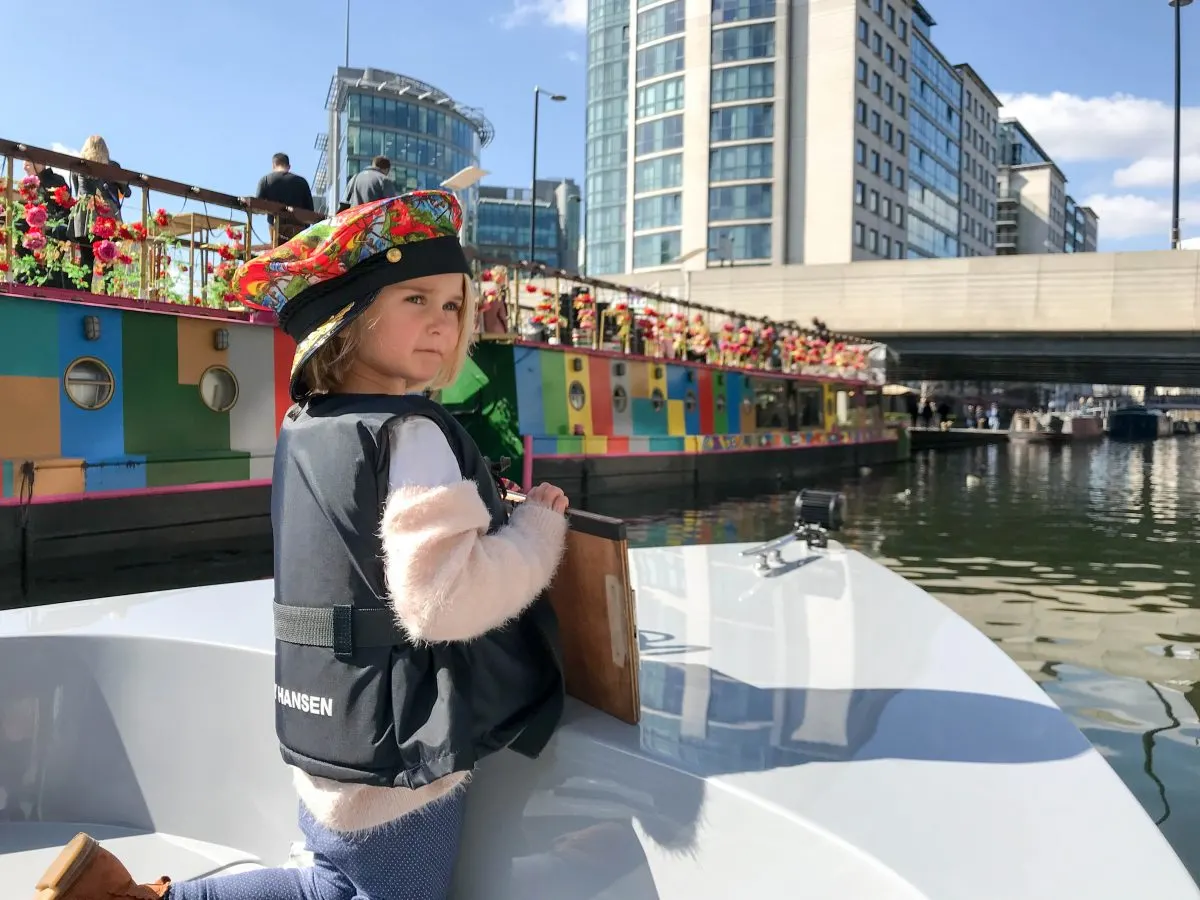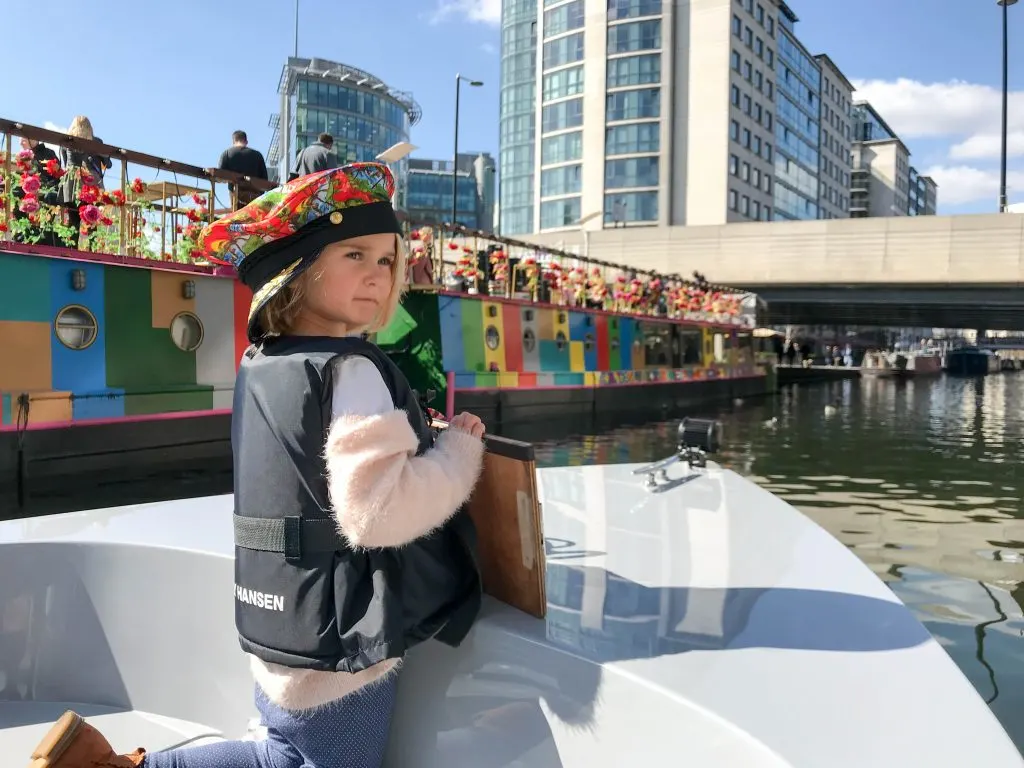 We brought a picnic with us as the boat had a table in the centre, so it's an ideal set up for a relaxing lunch whilst exploring. It really is a super fun thing to do with the kids. They often have themed events around the holidays such as Halloween and Christmas.
51. Butterfly Farm, Horniman Museum
The Horniman Museum is a little further out of town in the South East of London, the nearest station, Forest Hill is only a short walk away.
There is plenty to do around the museum including a fantastic outdoor sensory music garden, a farm, not to mention different events for families all of the time.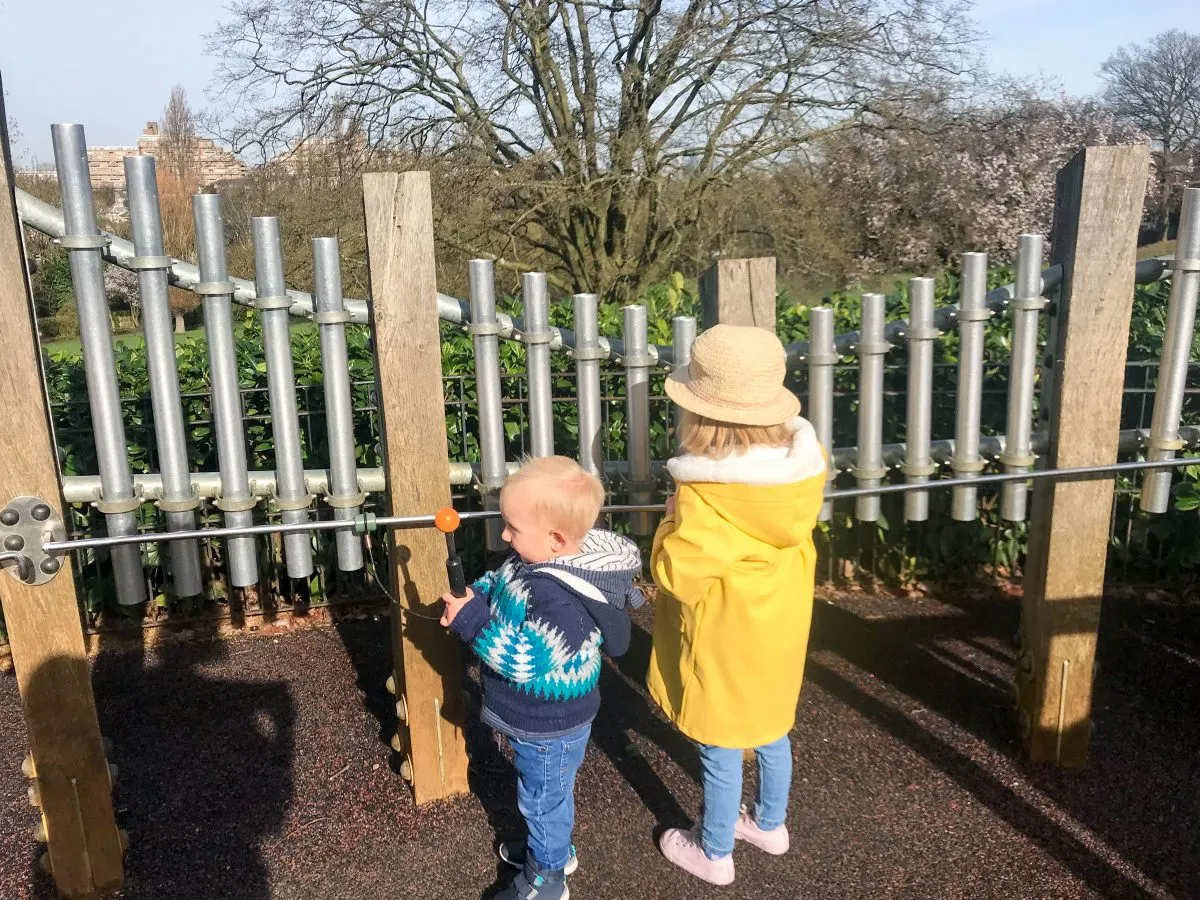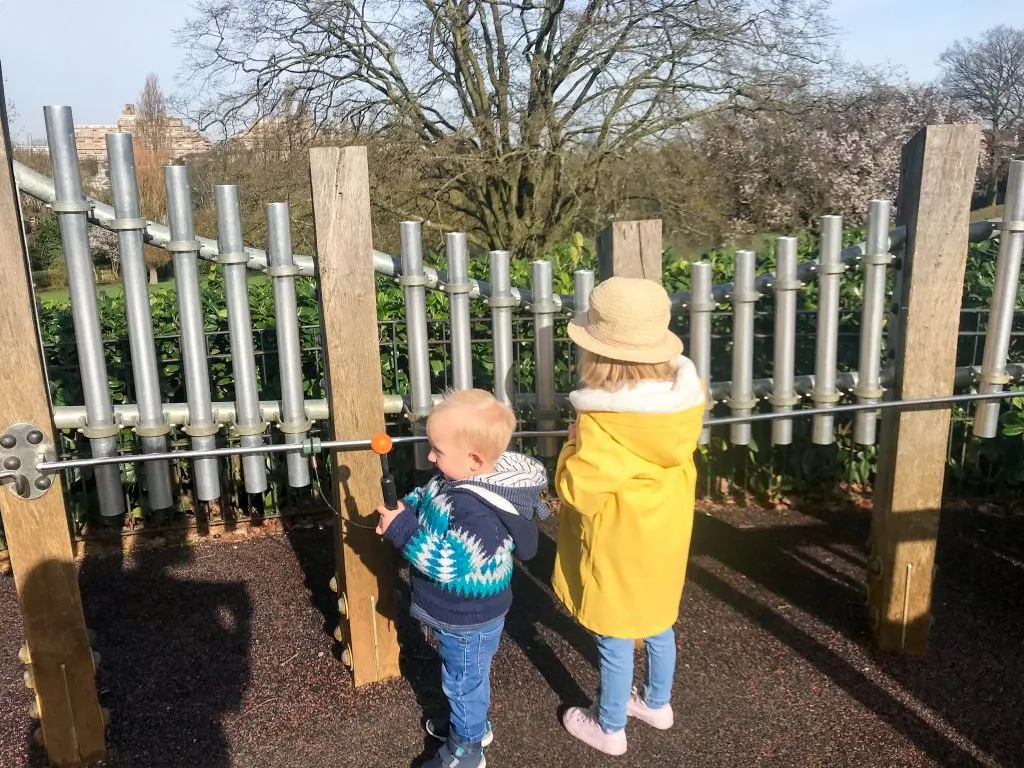 However it's the butterfly garden that is the most unusual. It's very warm inside and homes some fantastic species from places such as Central and South America.
It's really magical inside and kids can learn so much about the lifecycle of the butterfly. They can see each stage of the process, from the larvae hatching to the bright fluroscent blue butterfly swooshing by!
Besides from being an educational experience, visiting the Horniman Museum really is one of the fun things to do London with kids, especially the musical instrument garden!
52. Visit an Animal Farm
London is not a place you'd necessarily think of having farms. However there is several throughout the city and all work on a donation basis.
You'll find farms in places like Vauxhall, Spitafields, Hackney, Crystal Palace, Waterloo and Poplar, they really are all over the city.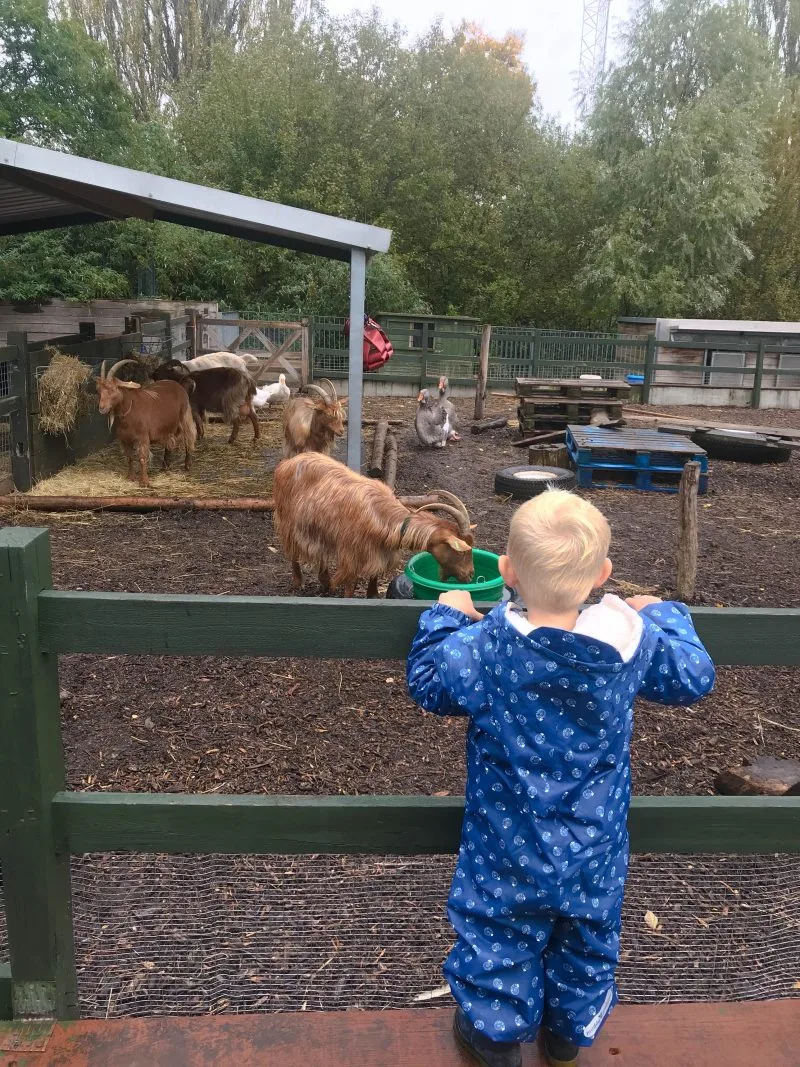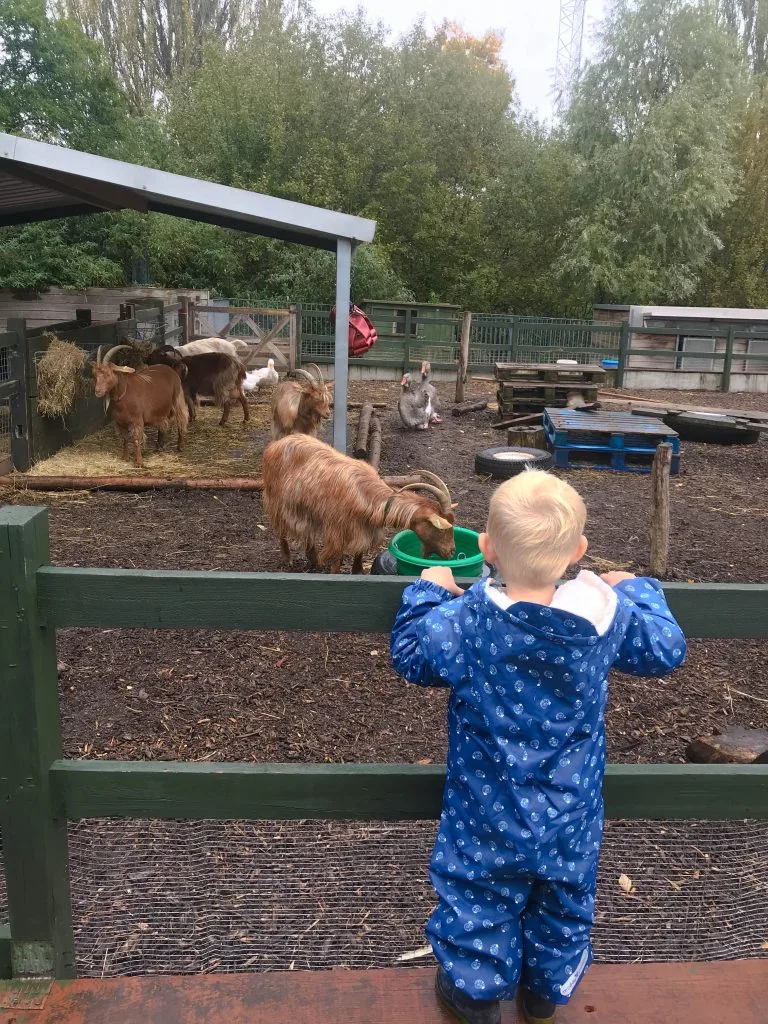 Make sure to check the individual websites for opening times before visiting. I'm always so mesmerised by the piece of countryside with a city backdrop!
53. Explore The Wetlands
The London Wetlands is an urban oasis of wildlife. Families can explore the beautiful lakes, ponds and gardens, not to mention the adventure playground! Some of the wildlife includes otters, butterflies and dragonflies.
There are many different educational sessions held at the Wetlands. For a map with all the things to do click here.
54. Family Rave
Can you believe there is such a thing as a family rave? It's one of those situations 'is it for the parents or kids?' – The answer is both. It's a fun way for parents to listen to music they loved back in the day, all whilst their kids are having fun.
It's simply a glow stick, bubble, glitter, balloon fantasia that excites kids beyond belief. They have a chance to play giant communal games, dance to their hearts content, have their face painted and so much more.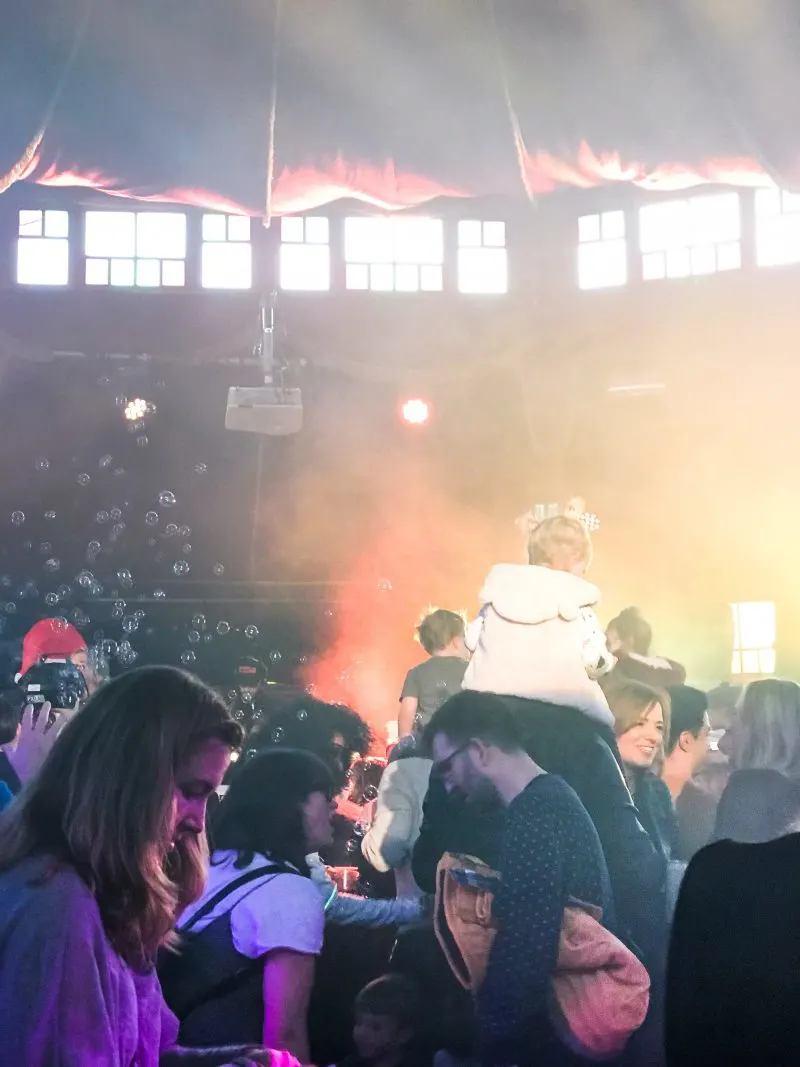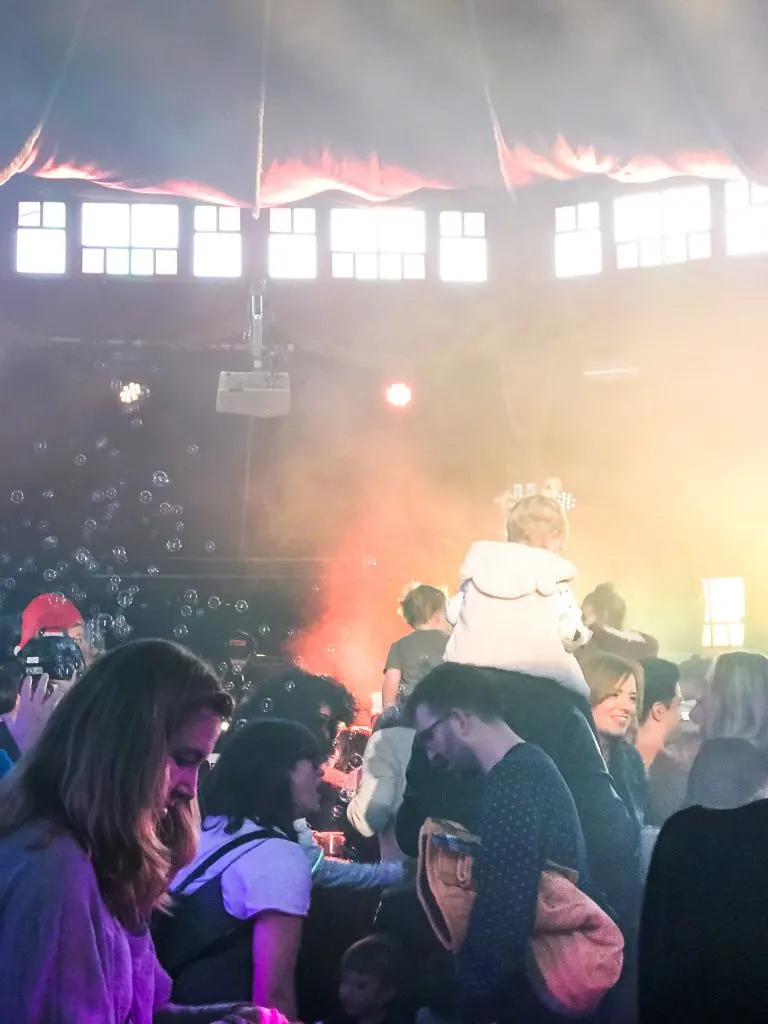 I can safely say the whole family really enjoyed our Big Fish Little Fish afternoon. There are more and more companies popping up nowadays.
Make sure to check the site in advance for tickets and dates as they are only on selected weekends and holidays. You can also try Ravetots here.
55. Musician Experience
If you are looking for some cultural and educational fun for you and your little ones, check out a Bach to Baby concert. These classical music concerts take place in some cool venues all around the city.
The concerts are specifically for little ones and their parents. Crawling around the aisles and up to the performers is totally acceptable behaviour.
Parents and babies will both have a fantastic time listening to Bach, Vivaldi, Mozart and many other classics.
The concerts cost 12 GBP per adult, children are free but there is a maximum number of kids allowed to be brought in per adult.
They also have special events for holidays so be sure to check out what's on before you go. You can check out the upcoming schedule on their website here.
56. Immersive Children's Book Experience
The Discovery Centre in Stratford, East London is a place where children books come to life. It's an amazing activity for a rainy day in London. Every few months the centre uses a new book to inspire the setting and allow children to feel like they are inside the story.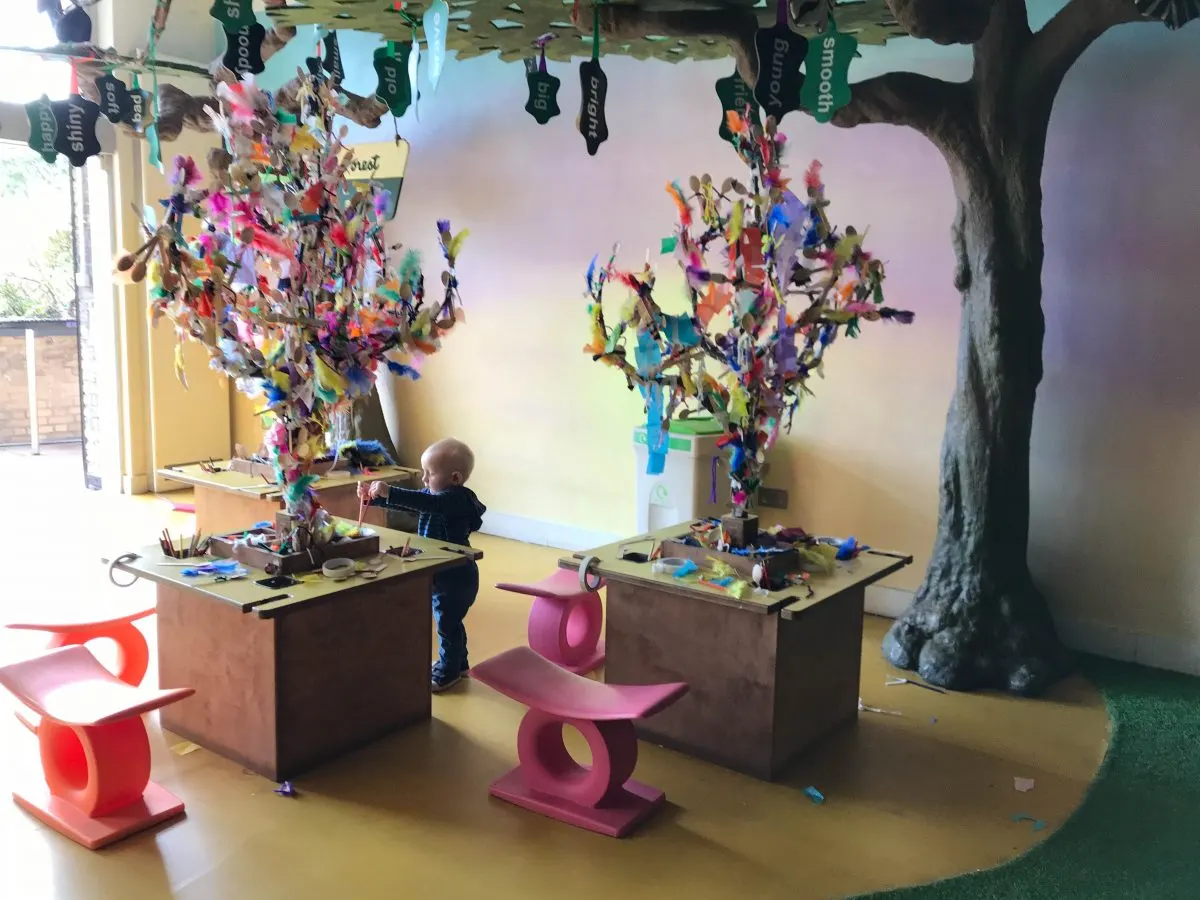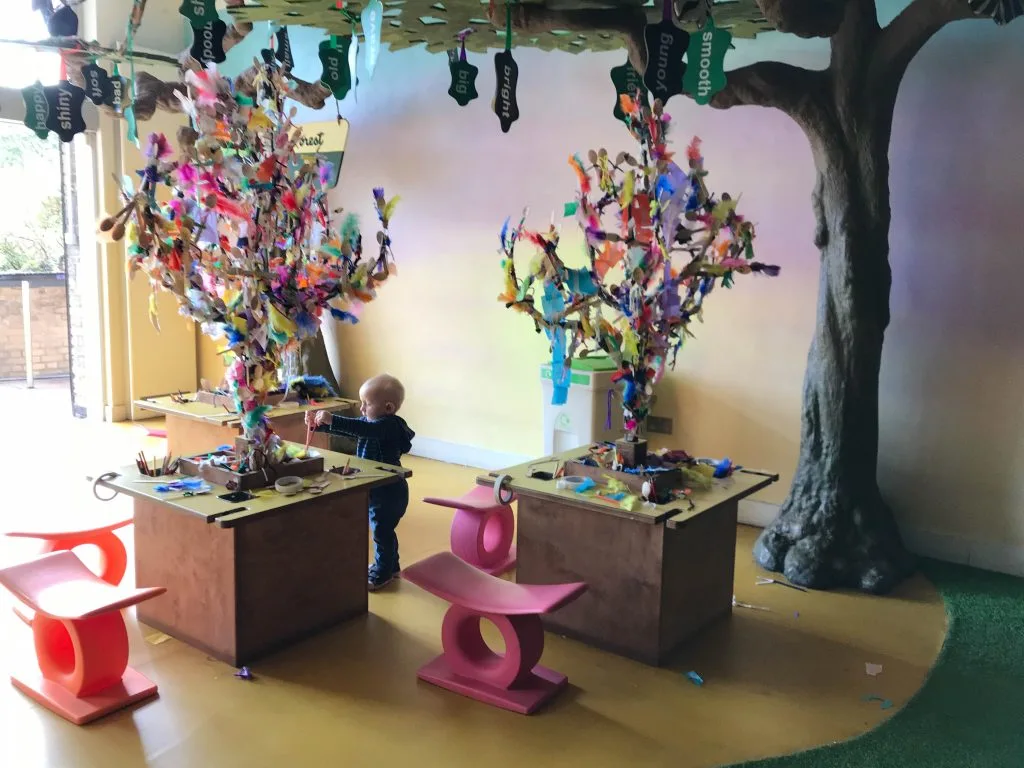 We've been twice now, the first visit we got very familiar with The Gruffalo, and our more recent visit took us to The Tiger Who Came To Tea. It really is a wonderful experience for kids who know the story from a book already.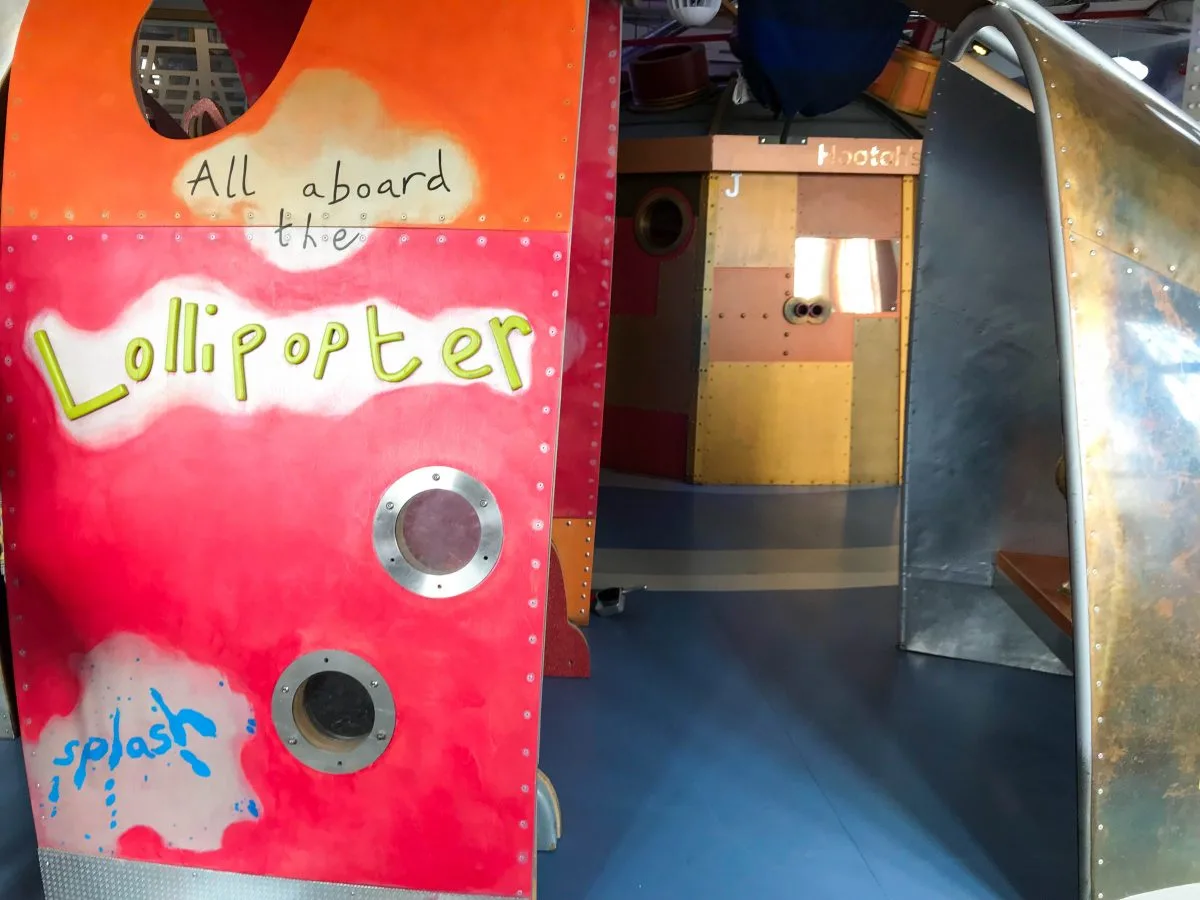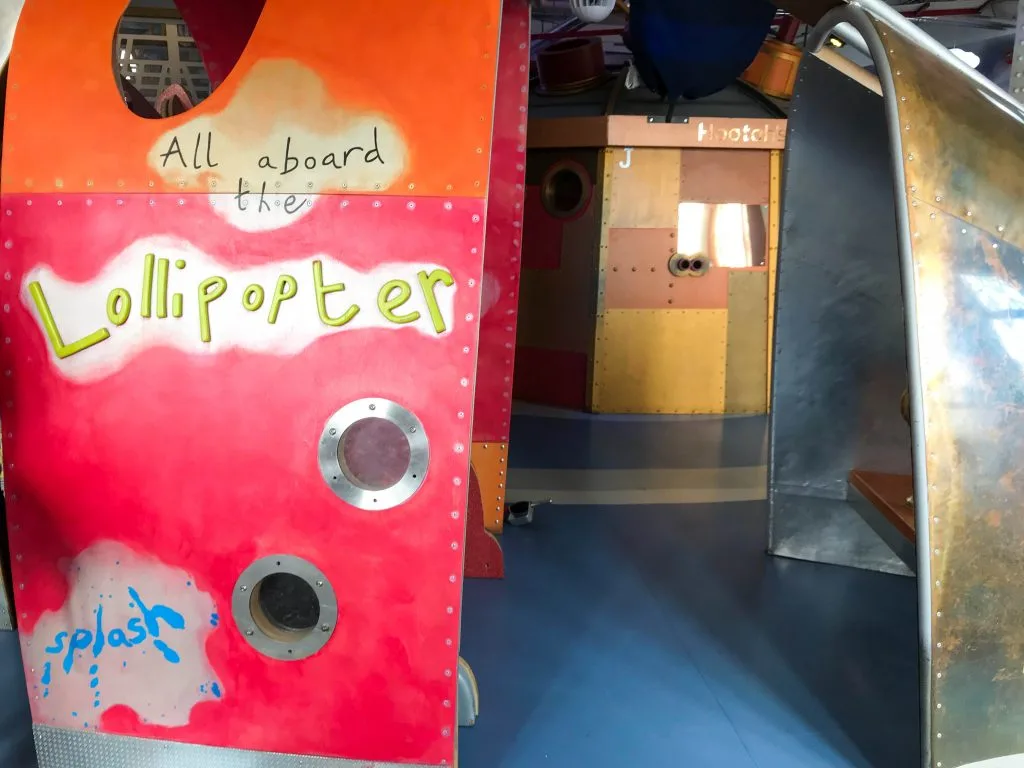 It is a full on sensory experience with craft opportunities, an outdoor playground as well as the story telling aspect. I highly recommend visiting and It's one of those experiences that parents will love just as much!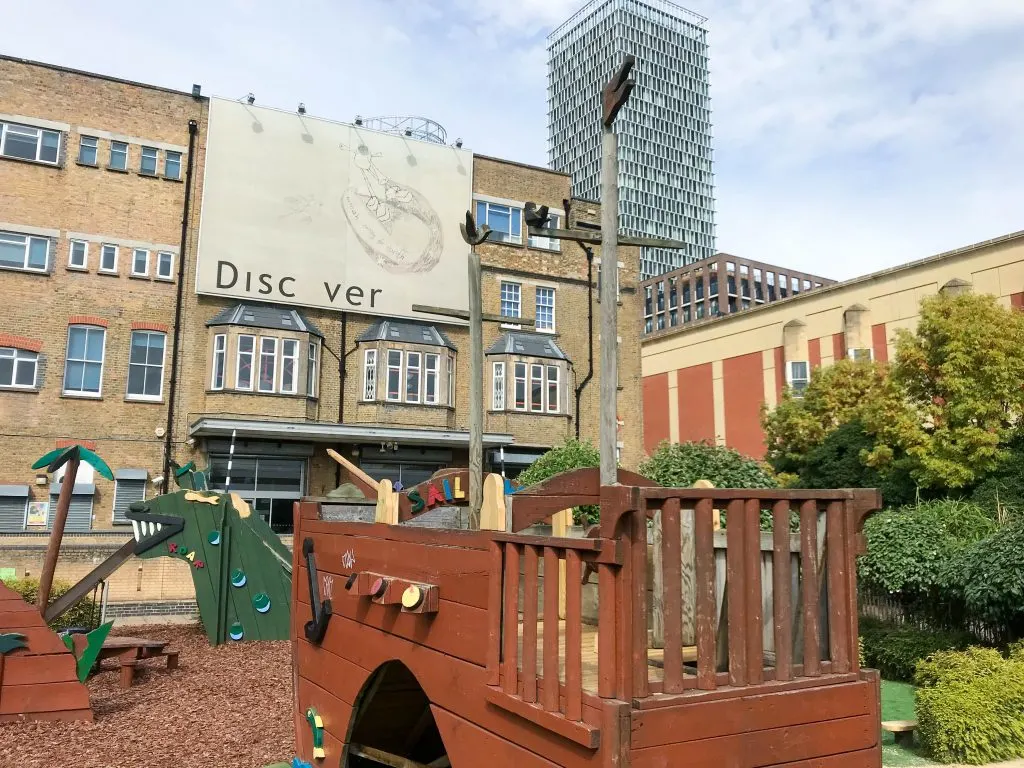 57. Visit Gods Own Junkyard
London has not shortage of quirky things to see and Gods Own Junkyard is no exception. It's essentially a neon wonderland, a psychedelic paradise of old film props.
Based in an industrial estate in East London for so long, this cool company recently brought a pop up to the ever popular Selfridges Department Store.
Theme Parks Near London For Families
58. Thorpe Park
Thorpe Park near London is the ideal choice for families with older adrenaline mad children. The choice of rollercoasters is on par with other more visited theme parks such as Alton Towers, but we found there to be a wider choice of rollercoasters located in a smaller area.
All of the rides are on a scale with a little adrenaline and speed built in. We visited in the height of the school holidays and even then the queue times for their biggest and best rides was still really quick. This makes it easy to do lots in one day!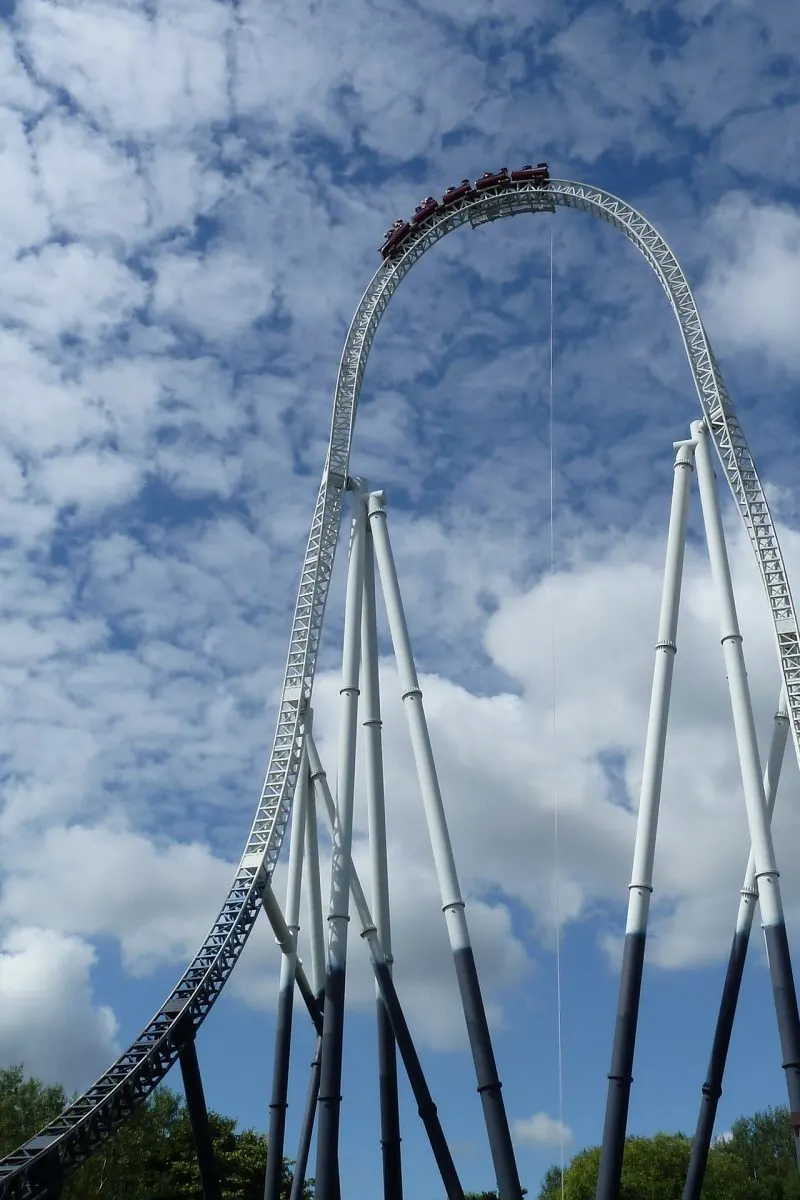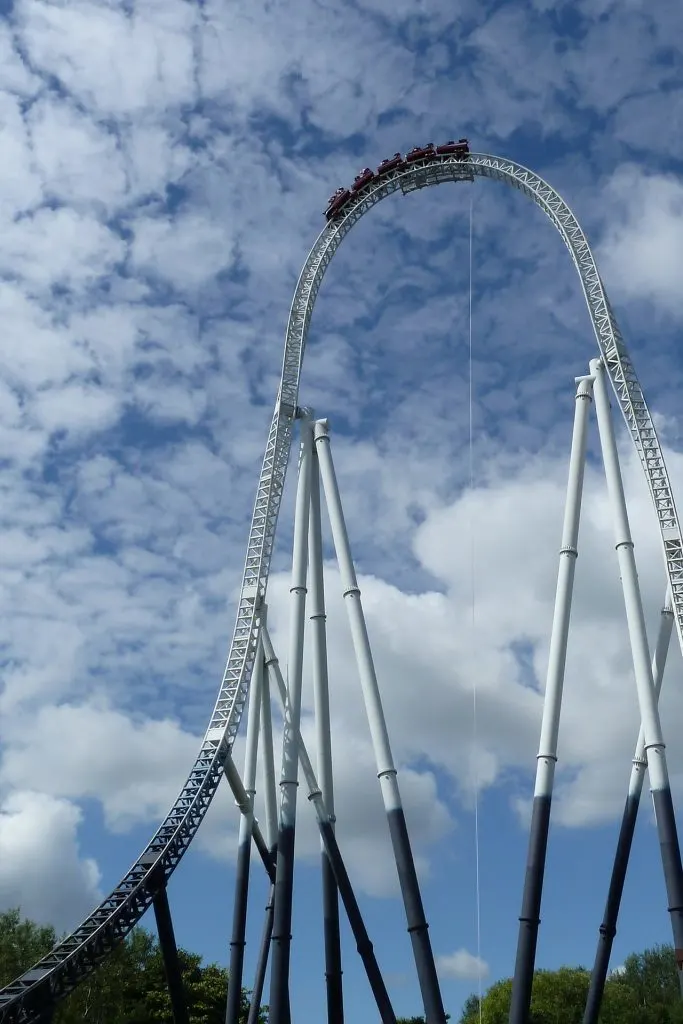 We loved that even traditional rides like the log flume had an adrenaline mix as the Tidal Wave which is totally crazy and the splash at the bottom does literally causes a big wave!
For younger children there are very few rides they can sit on with lots of the height restrictions being for children taller than 1.2m.
A handful of rides they could actually sit on such as the tea cups, the height restriction was much higher than other parks. In summer, there is a big beach theme so that's nice for the younger ones.
The 4D angry bird show was one of the best that I have seen and was great for the whole family. For children over the age of 10 years old this is definitely the theme park which they will love.
Buy tickets for Thorpe Park here.
59. Chessington World of Adventures
Chessington World of Adventures is home to several facilities in one area. There is a zoo, sea life and a theme park. The theme park is quite popular amongst locals with some fabulous rides for the family.
For the most part, kids need to me above 0.9 metres to ride on many of the attractions, however there are a handful of others for kids below that height. From Flying Jumbo to Hocus Pocus and the Gruffalo River Ride, to the Adventure Tree.
For bigger kids there are a number of more adrenaline inducing rides. From Rameses Revenge, to Tomb Blaster, they have all the typical roller coasters and so much more that you'd expect of a theme park.
Chessington is only a 28 minute train ride from London Waterloo, it's a perfect day out with kids, however so many people say you need so much more time. If you prefer to stay over for a night, you can also stay at their Explorer Glamping.
For Chessington Theme Park ticket deals click here.
Unfortunately London is one of those places where you can have all four seasons in one day. The best things to do in London with kids is come prepared with clothing for the rain. We are outside no matter what but I appreciate that's not for everyone.
If you are looking for some other indoor activities, aside from those mentioned, here are a few others.
Rainy Day Things To Do in London For Kids
60. Ice Skating Alexandra Palace
There is a really new ice skating rink in North London. They have a public skating timetable, so it's worth checking before arriving.
You will be sure to see a few professionals spinning around and there is an opportunity for lessons. There are plenty of other things to do in Alexandra Palace, from soft play to boating and so much more.
For a full list of things to do at Alexandra Palace click here.
61. London Aquatic Centre
If you are going to be getting wet in the rain anyway, you may as well do it properly. The London Aquatic centre, built for the 2012 olympics, the building itself is architecturally interesting. Many people say it's the shape of a Pringle.
They have a public swim timetable and they also have an amazing inflatable aqua space session. It's on at selected times, make sure to check it out before arriving.
62. Visit Cineworld IMAX Cinema
The Cineworld IMAX Cinema based in Leicester Square always have a variety of movies on for families. In the mornings on weekdays and weekends, they tend to have shorter movies specific for younger children, they even have booster seats for the littles.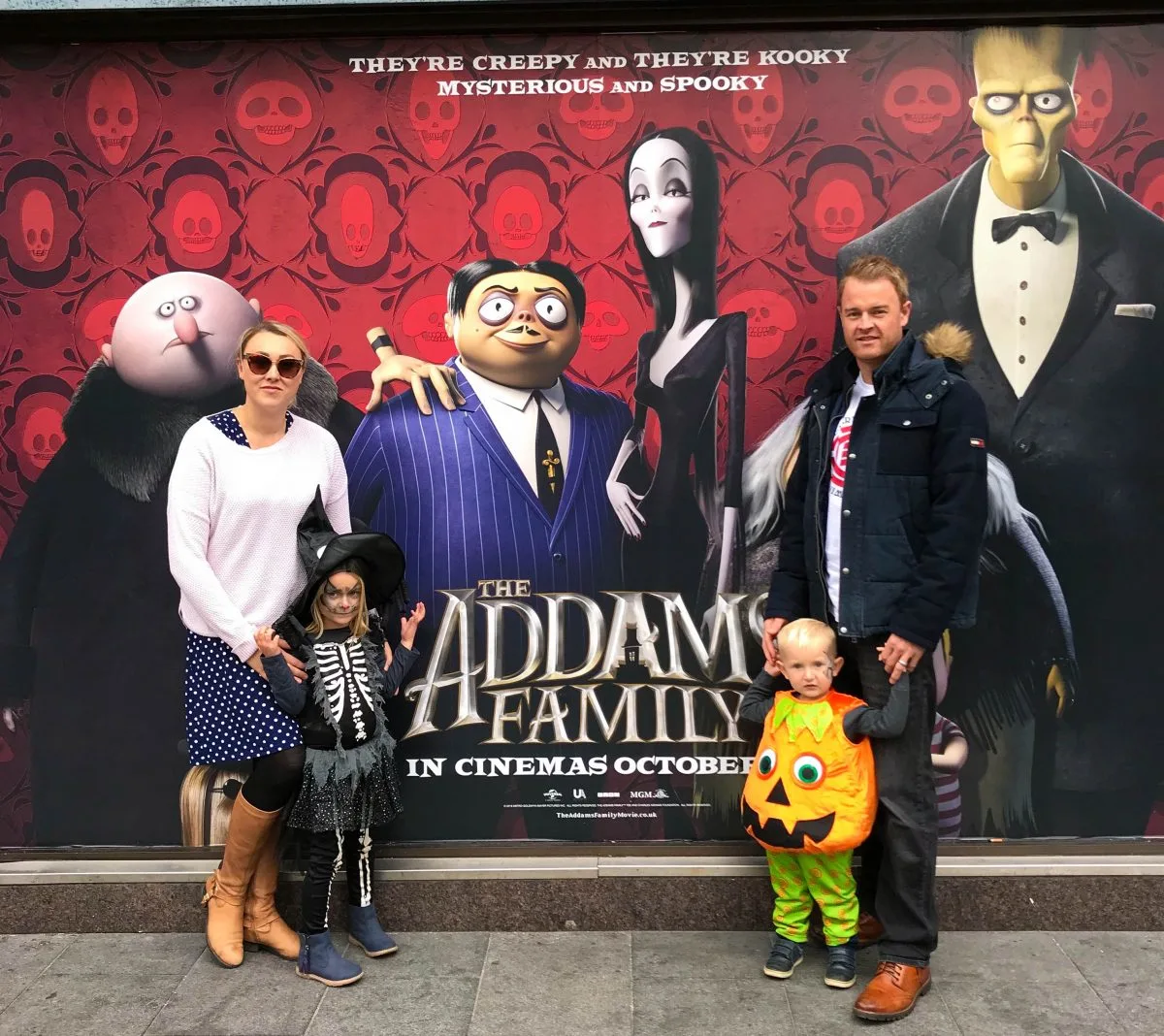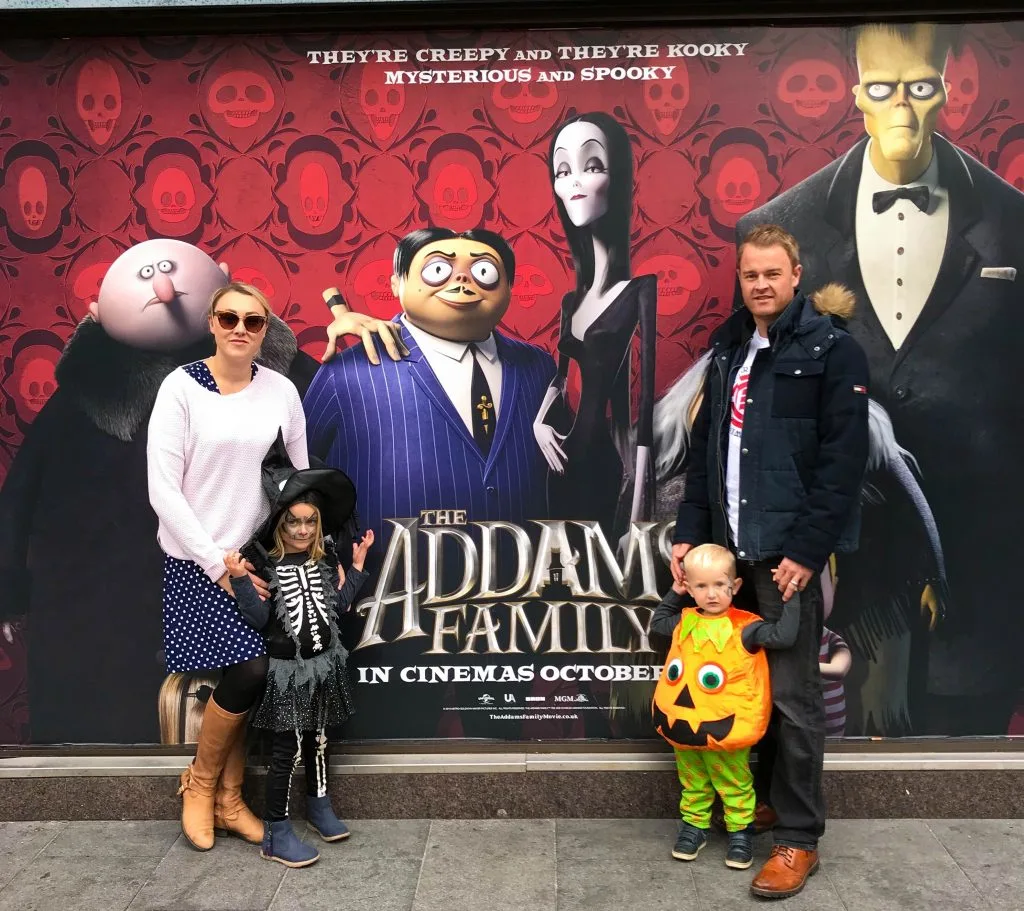 If you have older children, they always have other great listings shown throughout the day and the IMAX cinema is 6 times the size of a usual theatre, so it really is a different visual experience. In some cases, they have 3d and 4d movies, the latter being a full sensory show.
The Cineworld IMAX is in a great location, so it's easy enough to jump along to a cafe, restaurant, or, back to the tube station if you have your umbrella.
63. Gambado Chelsea
Gambado Chelsea is an indoor soft play centre. They have tonnes of toddler activities, from crafts, climbing around an obstacle course and big slides.
It's lots of fun for little ones and in ideal central location for visiting other parts of the city. For more information about Gambado click here.
64. ZAP Space Trampoline Park
If your kids are a little old for soft play, there are quite a few indoor trampolining centres around London, the one closest to town is in Stratford.
This three story fun bonanza is such a cool place, with disco tunes playing in the background, kids can get aerial on the adult size trampolines.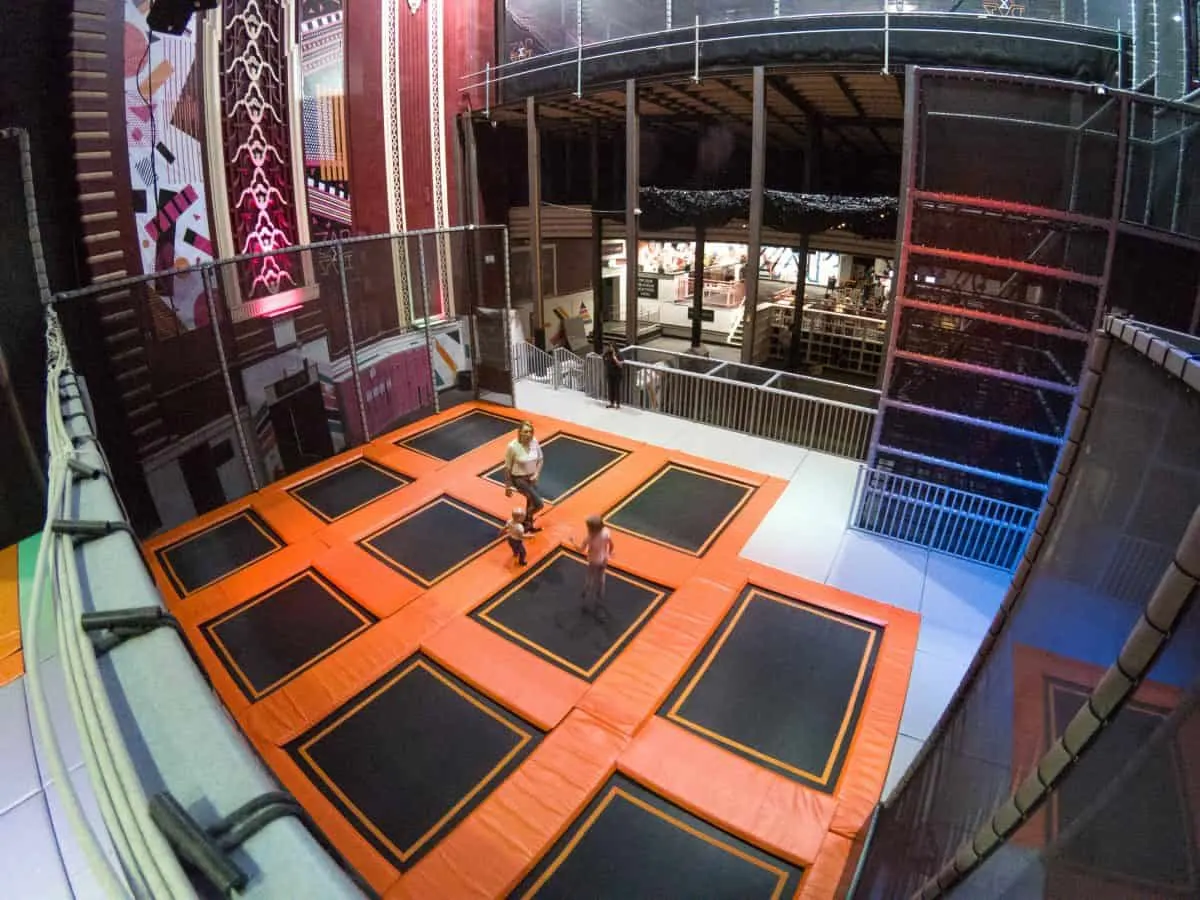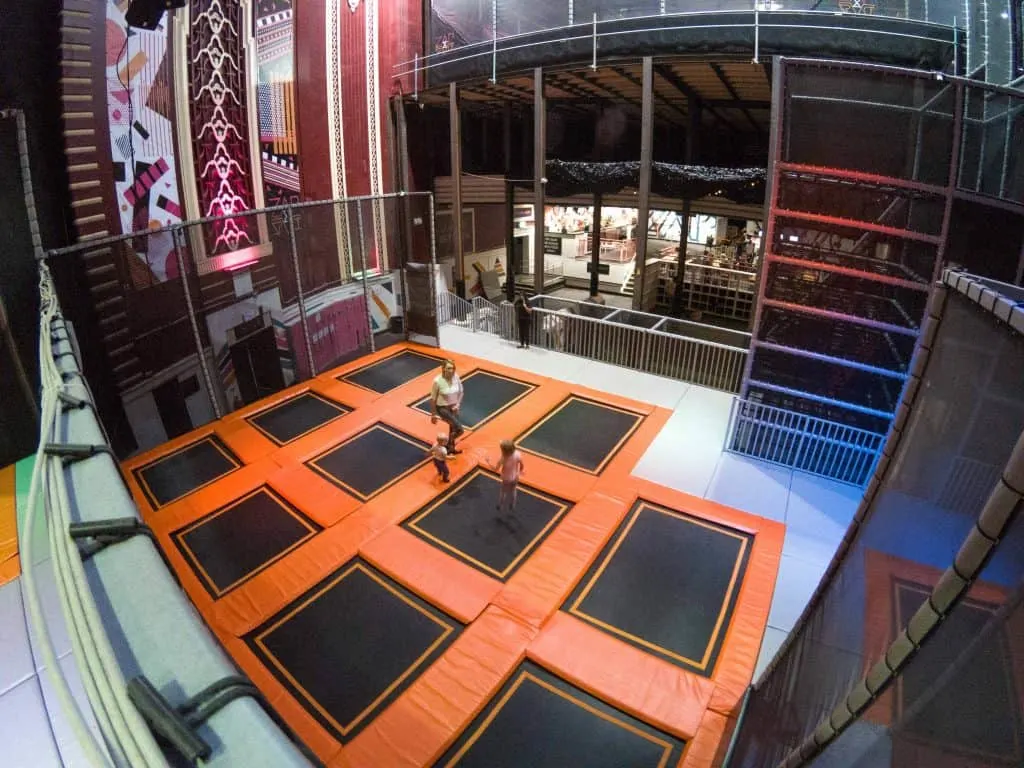 It's best to attend at a time specific to your kids age so they are not mixed in with adults at later times. Make sure to check their time table in advance, but it is something kids and parents can enjoy together.
ZAP Space also features foam pits, drop slides and a small soft play area for the really tiny ones. Be warned, mamas, getting aerial on those trampolines requires the strongest of pelvic floors! But hey, it's still fun.
Where To Stay In London With Kids
I haven't personally stayed at too many hotels in London, I live here after all. So for that reason, I called on my family travel blogging friends to assist with personal recommendations and review of their stay.
We've split this into budget specific recommendations with luxury, mid range and budget options! If you want to combine your trip with some nature excursions, also check out these beautiful glamping sites near London.
The Taj 51 Buckingham Gate
The Taj 51 Buckingham Gate Suites and Residences is located just a short walk from Buckingham Palace in the centre of London. We stayed in a 2 bedroom suite as a family with our 6-year-old.
They made him feel so welcome and at ease in their luxury 5-star hotel. On arrival, he was given a Taj hotels welcome pack (for kids aged 5 to 12) with a souvenir London teddy bear, colouring and toys. They always stopped to chat and ask how his holiday was going.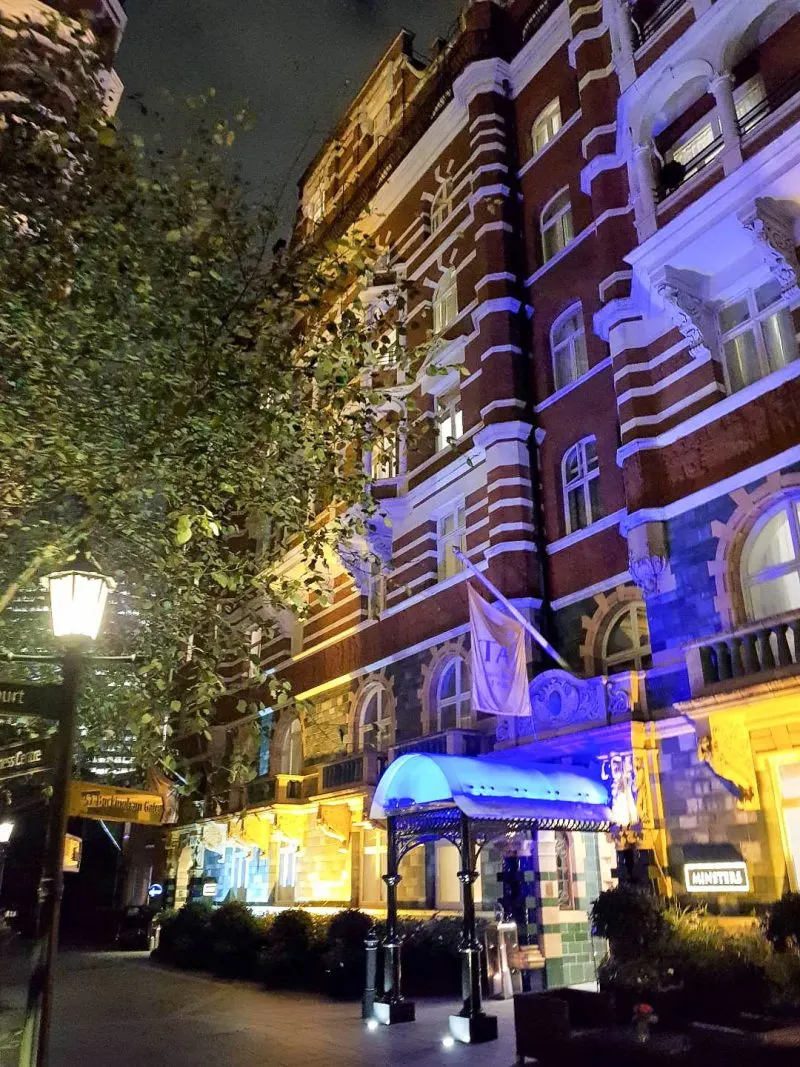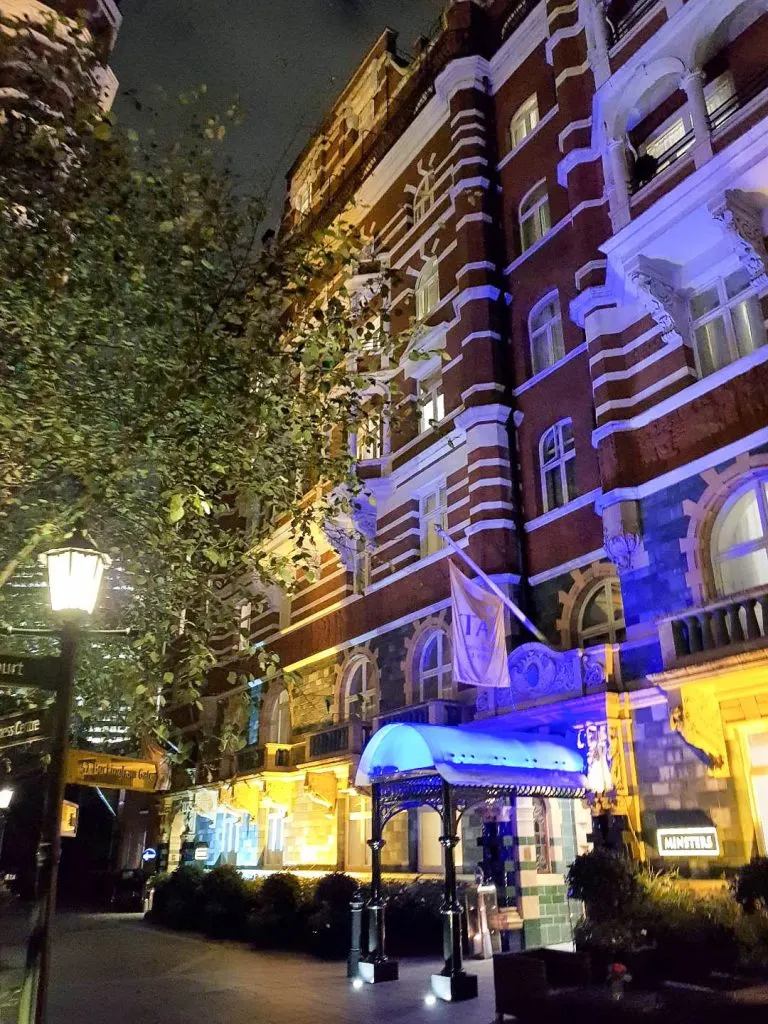 Another lovely touch was they made and decorated a cookie with his name especially and served it with a home made milkshake.
At breakfast, they also catered for children with homemade doughnuts, kid's cereals, pancakes, pots of hot chocolate and other treats.
They also have a wonderful Alice in Wonderland themed afternoon tea which is the most family-friendly afternoon tea we've ever experienced. All the food is based on the story and is as tasty as it looks.
Their suites are perfect for families with 1 to 6 bedrooms, a lounge area, kitchen with washing machine, dishwasher, fridge, cooker, coffee maker and more.
We stayed in a 2 bedroom suite that had a bathroom and a showerroom. They even have professional childminders available should you want to dine without the kids.
For rates, availability and deals at Taj 51 Hotel click here.
The Atheneum Hotel
The Athenaeum Hotel is wonderful for families, with a central location in Mayfair, across the street from Green Park, and walking distance to Buckingham Palace and Hyde Park. There's also easy access to London transportation.
Families will love the variety of room choices, from Deluxe Park View Rooms, to luxury serviced residences with their own kitchenettes.
The property has a Child Concierge who helps families enjoy their stay.
They can deliver board games and videos to your room, provide food for feeding the ducks at the local park, and even arrange for milk and biscuits to be delivered at bedtime.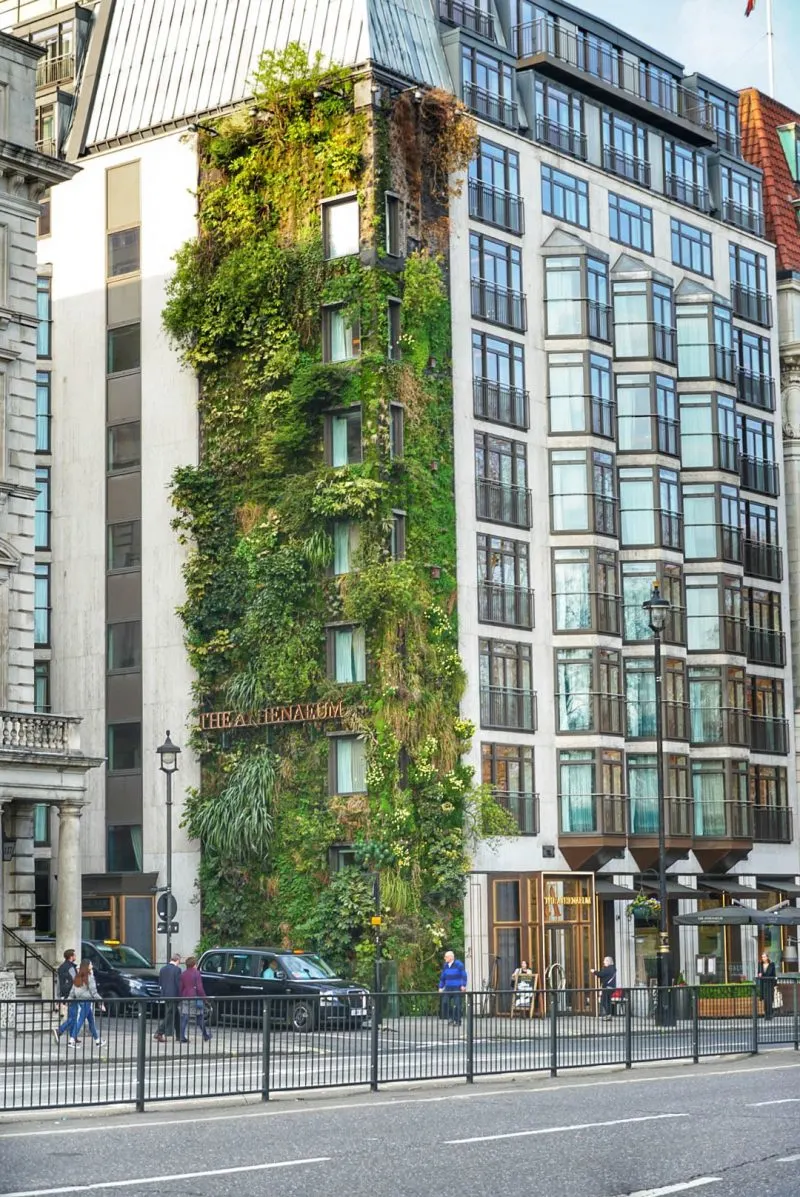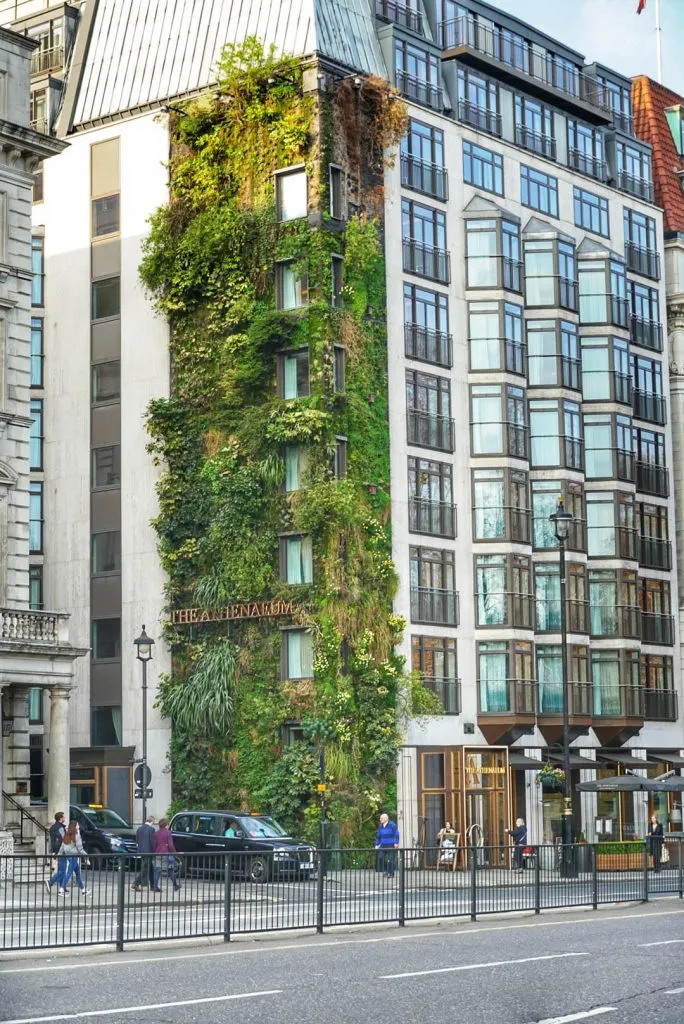 This luxury five star property also can provide childcare should parents want a night out. Don't miss the meals at the hotel's restaurant, The Galvin. In the morning, children can choose from pastries, waffles, and even a full English breakfast.
The lunch time menu includes kid favorites like Mac n' cheese and hot dogs. If you're into afternoon tea, The Galvin has a great one that shouldn't be missed.
Should parents find time for themselves, they should plan a visit to the spa or head to The View, the property's top floor lounge with amazing city views.
For rates, availability and deals on The Athenaeum Hotel click here.
The Langham London
the Langham's grand entrance and beautiful lobby set the scene for an amazing experience where kids are treated like royalty. The Langham has a dedicated kids check-in making for a special start to a family stay.
With our family room reservation, our two-year-old was given an activity book, colouring pencils and a teddy bear. He also received some small surprises, the favourite being a rubber duck, during our stay! The child-size slippers and bathrobe were a real treat and the in-room tepee went down a storm!
The hotel offers a delightful children's afternoon tea which is unmissable. The Langham partners with Daunt Books (our favourite book shop in London!) and, as well as the fun foods on offer, kids are gifted a new book for their collection.
The Langham also provides a babysitting service for an additional cost, offers 50% off dining for kids under 12 and allows a 25% discount on a second room for families.
The hotel's West End location is excellent, especially when looking for things to do in London with kids and exploring with a stroller – we were able to walk to many of the sights including Oxford Circus, Hyde Park and The British Museum.
Find Prices and Availability at the Langham here.
Mid-Range Family-Friendly Hotel In London
Georgian Hotel Wizard Chambers
If you're looking for a really fun mid-range hotel in London with a spooky twist, check out The Georgian Hotel's Wizard Chambers. These rooms are perfect for families and are complete with comfortable queen over queen four-poster bunk beds and themed Harry Potter decor.
Not only can you stay in wizarding style, but your included breakfast consists of a witch-made full English breakfast with a little cauldron and broomstick to boot!
You can also book a potions class and watching your favorite Harry Potter movie in London's tiniest theater made for 2!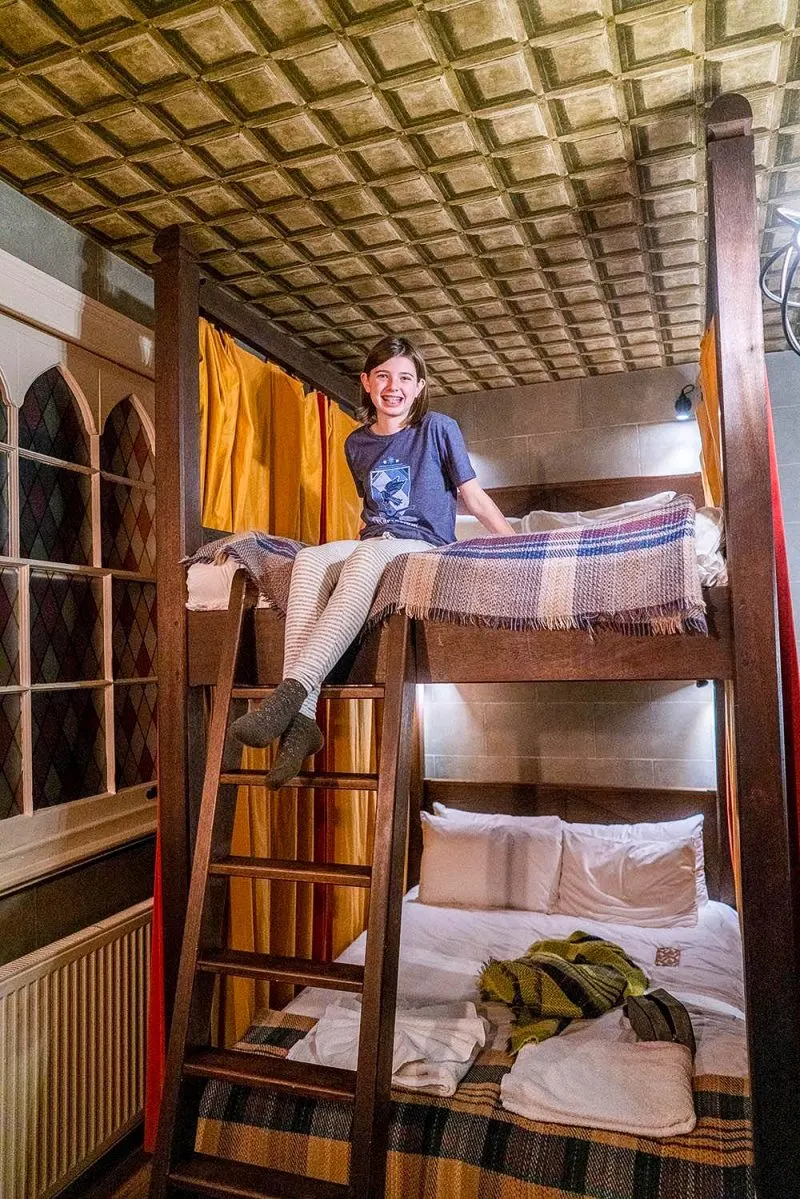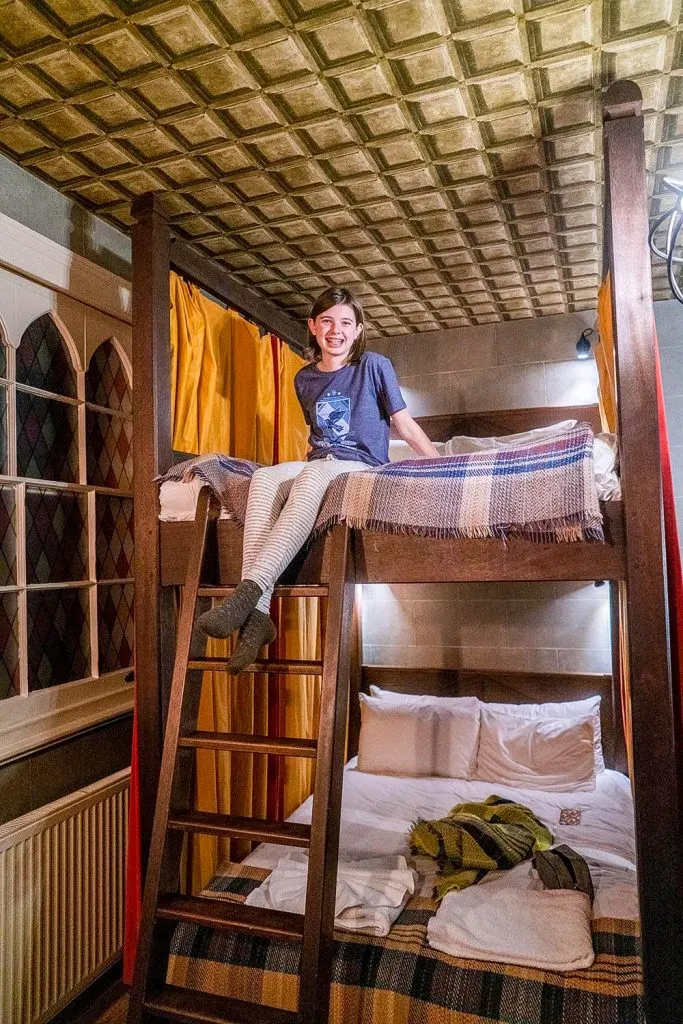 If you're planning a Harry Potter London Vacation, this is the perfect hotel! Even if you don't choose to stay in the Wizard Chambers, the Georgian has great rooms upstairs, classically decorated with clawfoot soaking tubs.
It's a stone's throw from Victoria Station making it convenient to get around London by public transport.
For rates, availability and deals on Georgian Hotel Harry Potter Wizzard Chambers click here
Budget Family-Friendly Hotel In London
Novotel London
Let's be honest, London hotels are expensive but there are some places with good deals. Novotel London offer children under the age of 16 a free stay with a paying parent. They also get breakfast with their stay too!
In most of their branches, they have babysitting services upon request, a play area and offer the second family room for kids at 50% off. A two night stay for a family of four typically costs around £300 at Novotel Excel.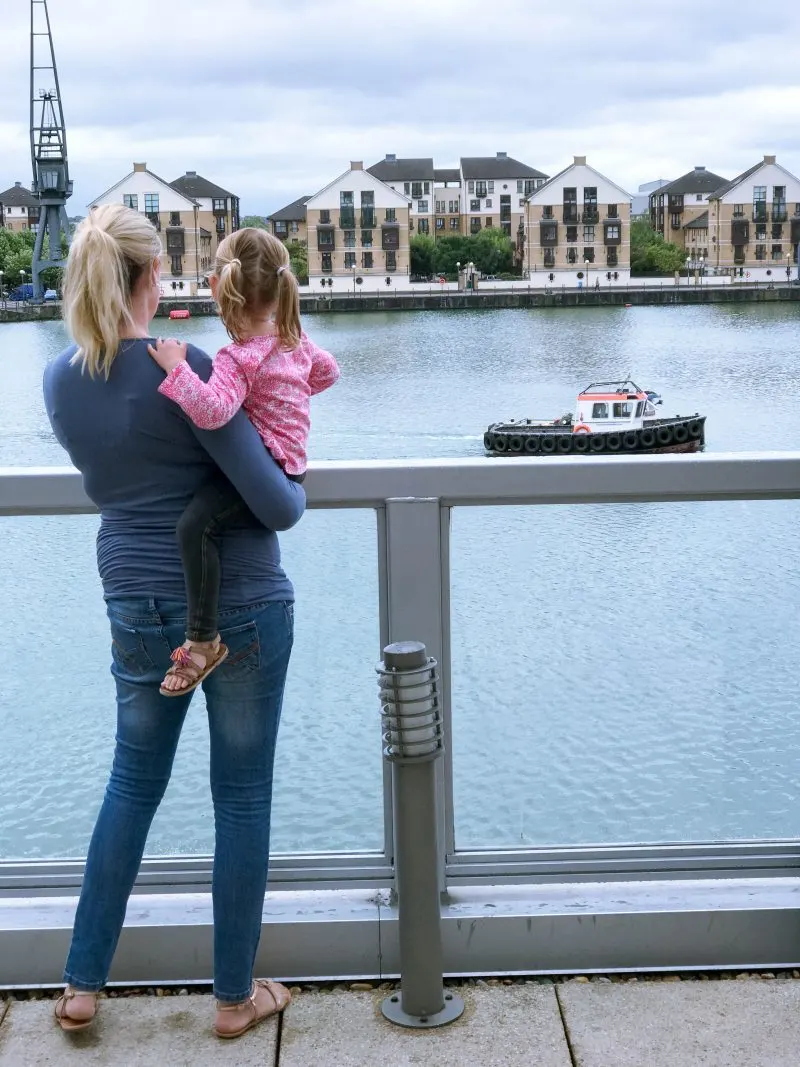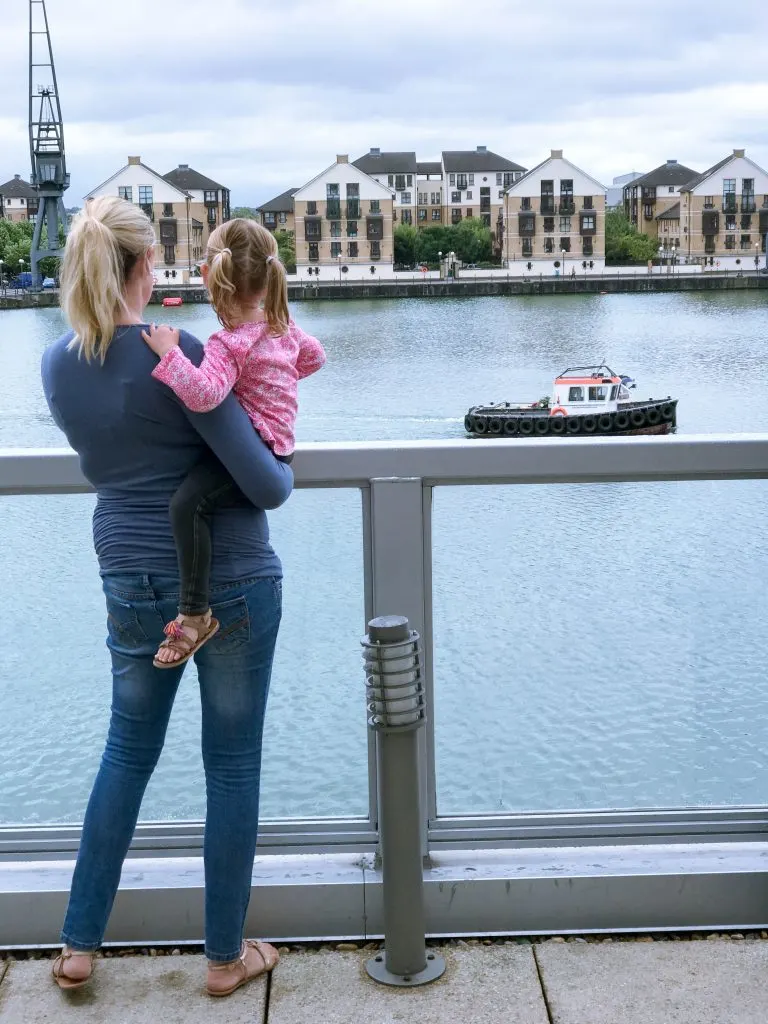 Due to it's location being a little to the East of London, it's generally a better price than those hotels in the centre.
Or click here to jump straight to deals and availability at Novotel.
Airstream Caravan Glamping in London
If you want to stay somewhere in London a little different from a hotel, how about an Airstream caravan? We had an amazing weekend glamping in London at Abbey Wood Club Site. The Airstream caravan was perfect for us and my three year old son absolutely loved it.
The site is in an unexpected oasis in the Borough of Greenwich. Just a 5 to 10 minute walk away is Abbey Wood train station where you can get the train into Greenwich.
From Greenwich we took a TFL river bus into the centre of London and enjoyed a day out seeing Aladdin in the West End and enjoyed a delicious family meal at Frankie and Bennys before the show.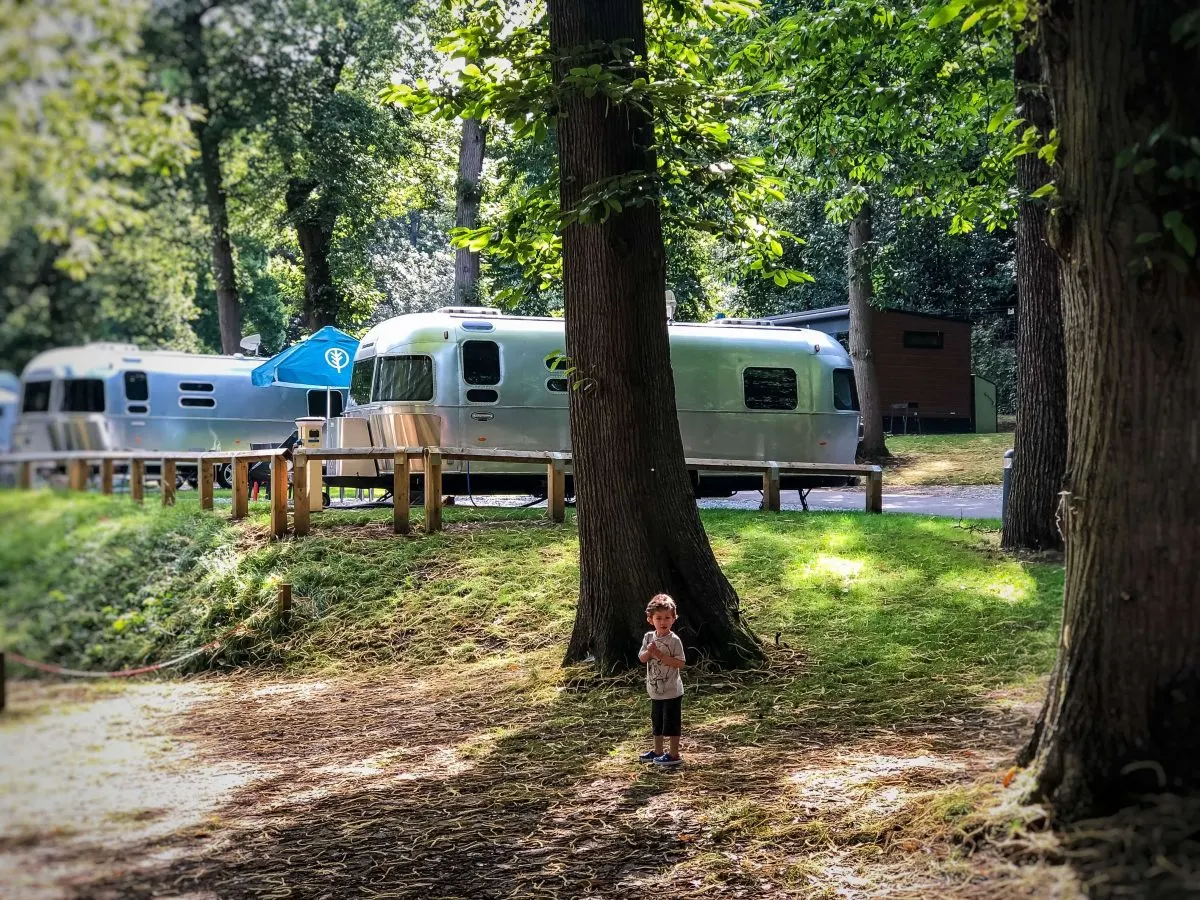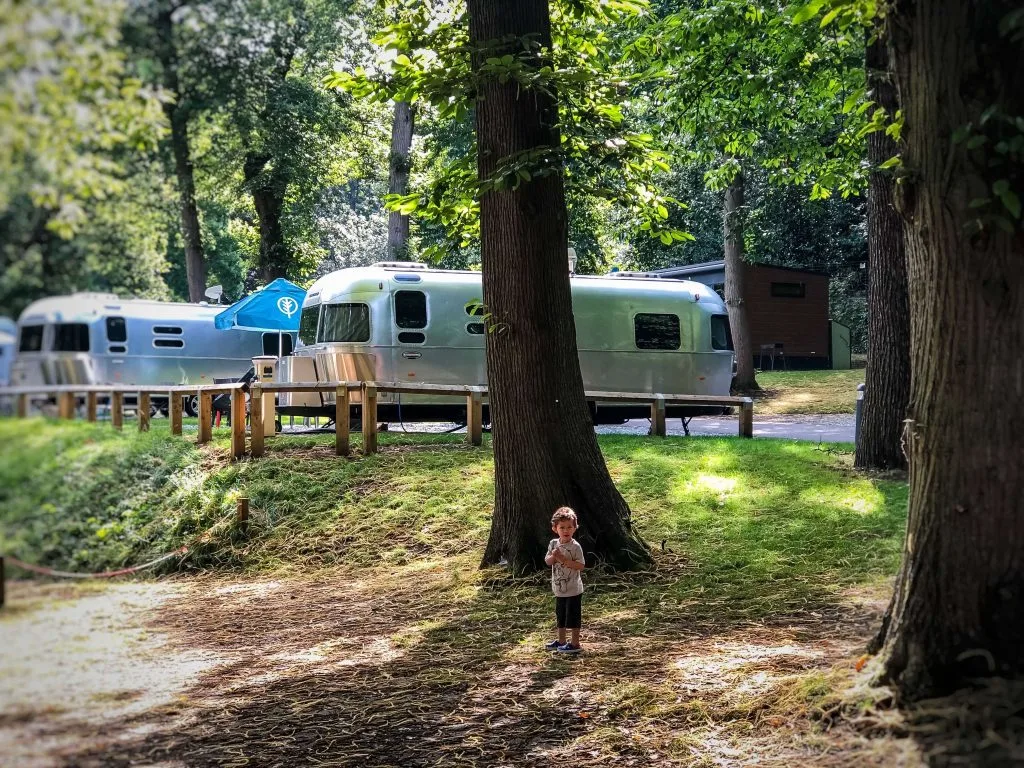 We went back to our Airstream in the evening, the perfect place to relax after a busy day in the city. My son played in the park and we had a BBQ and watched the stars come out.
The Airstream was amazing, really comfortable beds, it sleeps up to four people, and fully kitted out with all mod cons. It is the ideal place to stay for families looking for a unique getaway in London. The site also has glamping pods and camping pods available.
Getting Around London With Kids
Ok I am not going to lie here, I HATE London transport. The underground, buses and trains are just not for me. If I have to choose, I always opt for trains as they are above ground and generally you can still get around London fairly easy without using the underground.
I strongly advise getting an oyster card, they cost £5 and you can return them at the end of your trip unless you are planning to come back. You can get daily, weekly or monthly passes for the zones you will travel within.
Otherwise you can do pay as you go. However if you plan to move around a lot in a day, it may be more cost effective to get the daily pass. London is zoned from 1 to 6 and travel is more expensive the further out you go.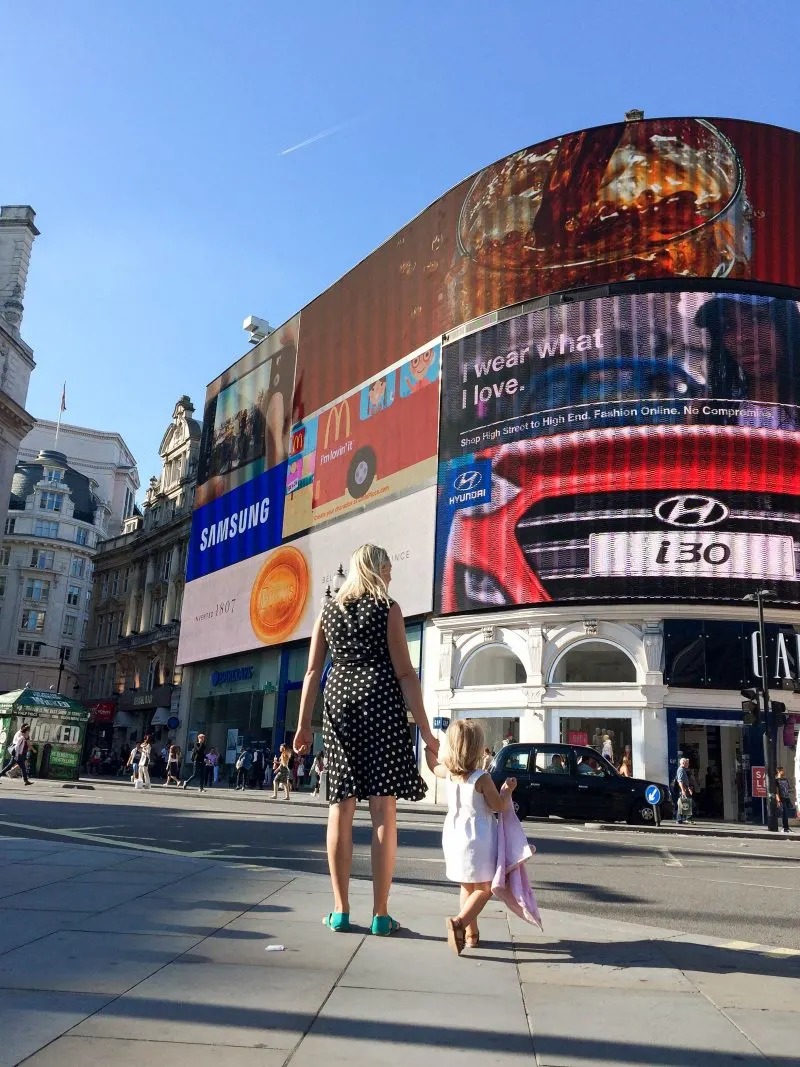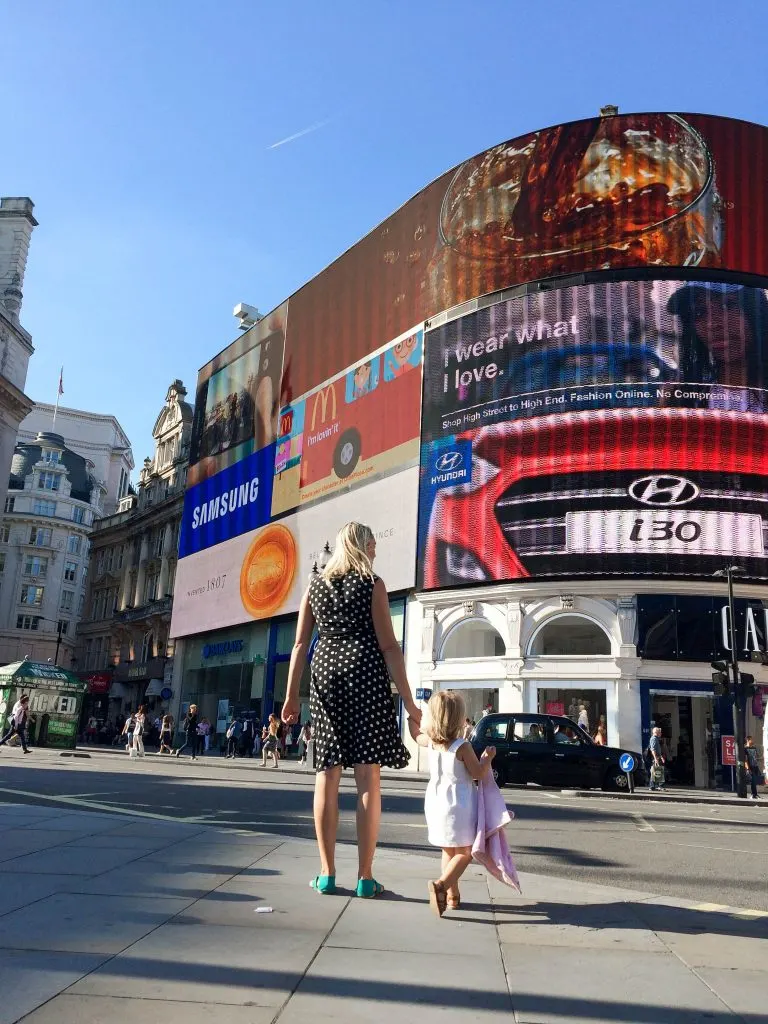 Make sure to download a map of the London tube or train network so you have it to hand. As I mentioned trains are generally better, especially if you are using a stroller as not all tube stations have a lift, although there are many more stations these days that do.
You can also use a contactless credit or debit card to get on and off all London transport systems, including train, tram, bus and tube. Children under 5 also ride free!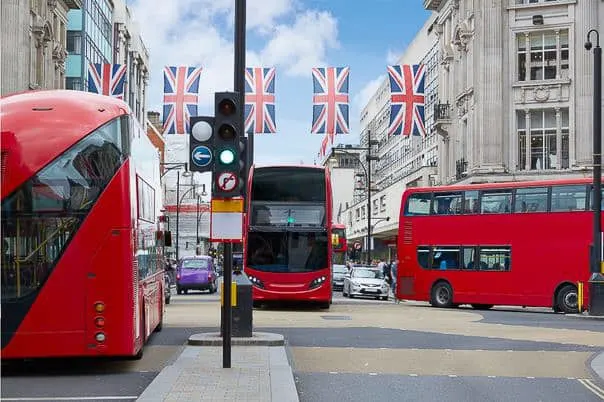 Keep in mind rush hour as this is going to be the worse time to travel with little ones. Try to travel between 10am and 4pm or after 7pm.
The Thames Clipper
The Thames Clipper is a fun way to get around London. We took a trip from Greenwich after a day at the Planetarium, Greenwich Park and the popular food market. We took the Clipper all the way to Tower Bridge.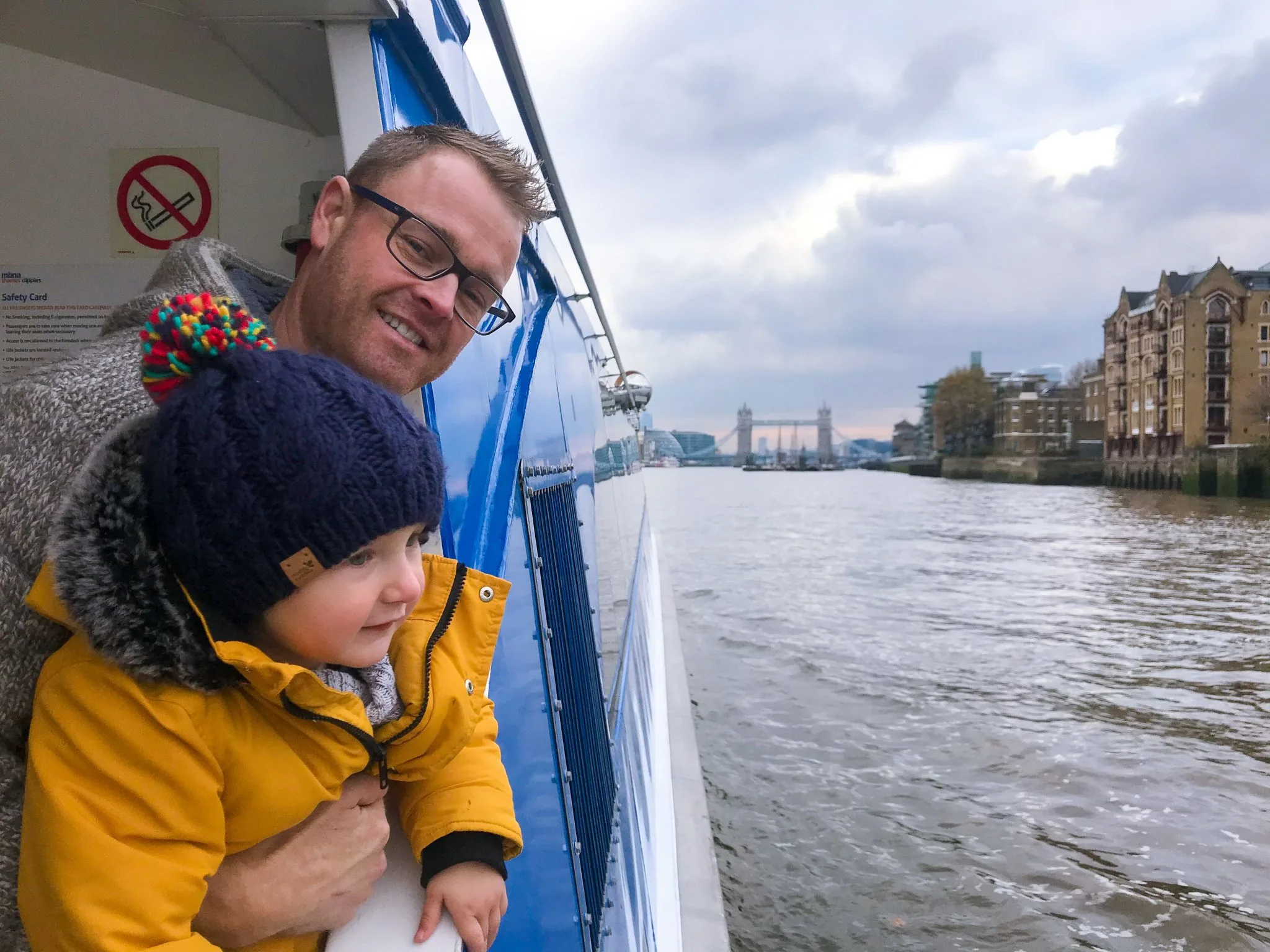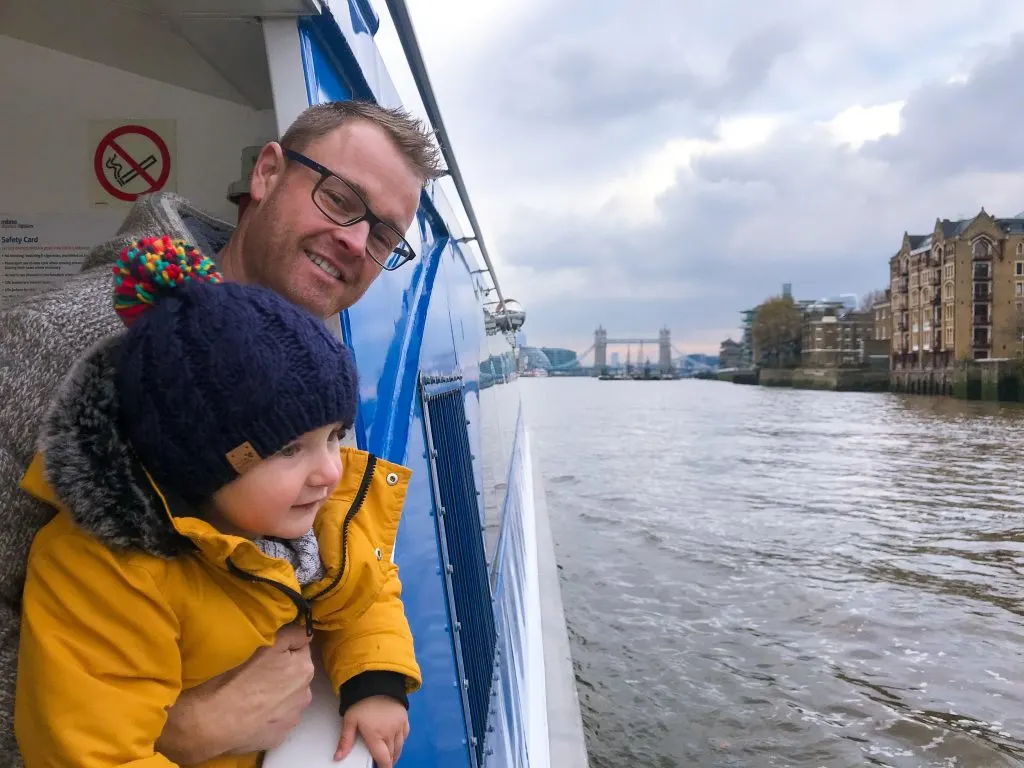 The purpose of the service is purely transport, it's not supposed to be a tour, however it's certainly more affordable than a guided trip. So you get all the views minus the guide. We simply loved it, even in the colder winter months!
Getting To London From The Airport
I will never forget the day I arrived in London some 16 years ago as a teenager with hardly a penny to my name. I spent all of it on a black cab getting to my new home! Black cabs from all of the airports are hideously expensive.
The best thing to do is take a train into town. Each airport has a really easy to use and fast trainline into the centre. You can buy your tickets online to avoid the faff on your arrival.
Pre-book your train tickets here.
If you have a lot of luggage and prefer not to use the train, I suggest pre-booking an Uber, that is one of the more affordable ways of booking a taxi.
Holiday Taxis is also another good pre-booking, system click here for deals.
Gatwick Airport With Kids
Gatwick Airport is always our airport of choice as it's close to home. You can get the Gatwick Express that takes you all the way into town in 30 minutes, you will arrive at Victoria Station.
The Gatwick Express costs £19.90, however there is a cheaper train option. Check out Trainline and pre-book your South Eastern Trainline tickets. You should be able to get this for as little as £11 and kiddies under 5 go free.
There are alternate options such as EasyBus but this takes far too long in my opinion and is not worth the traffic, especially where little ones are involved.
Pre-booked taxis can cost around 40 to £50 from Gatwick to Central London.
Heathrow Airport With Kids
Heathrow Airport is connected to London by the underground Picadilly line. It is in zone 6 on the tube but also has a Heathrow Express that takes a matter of minutes to get to Paddington Station.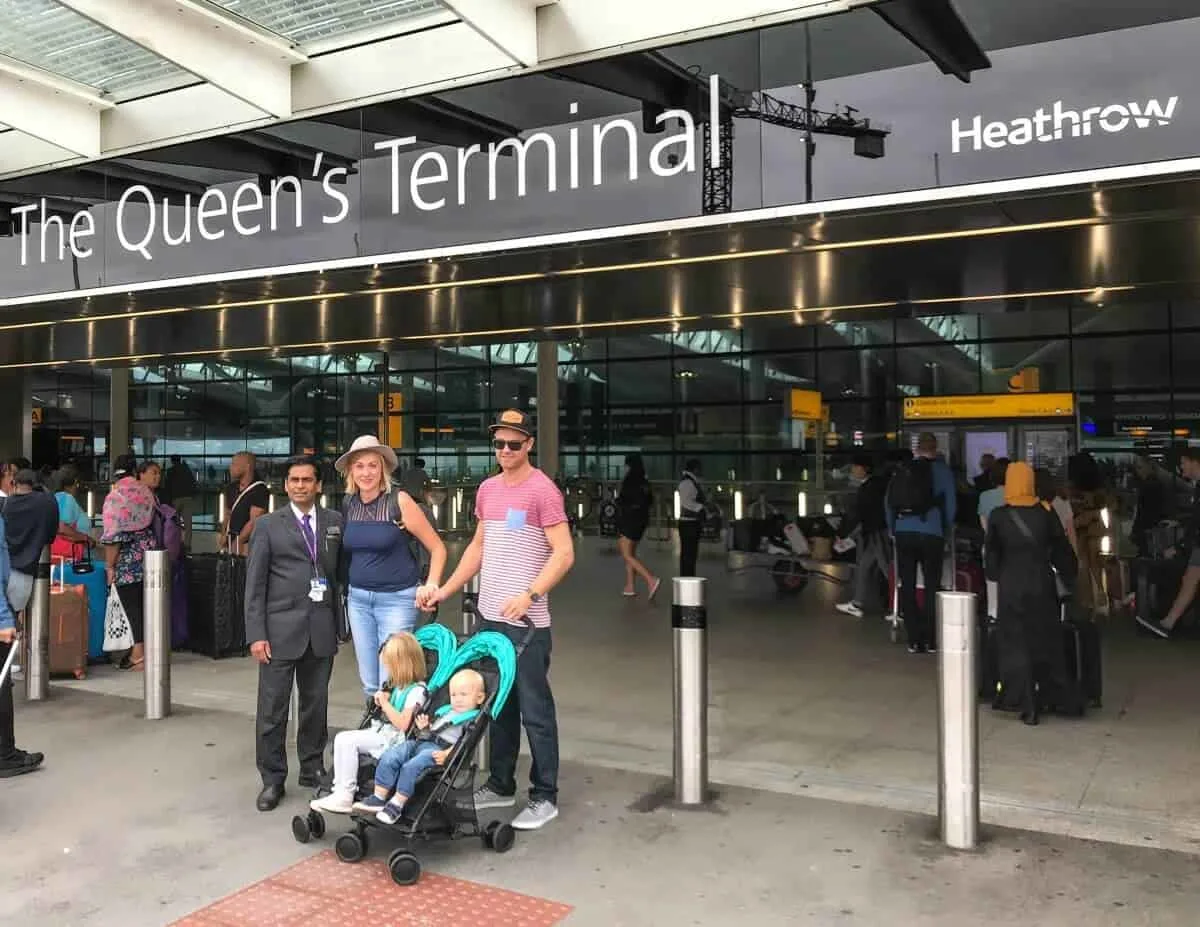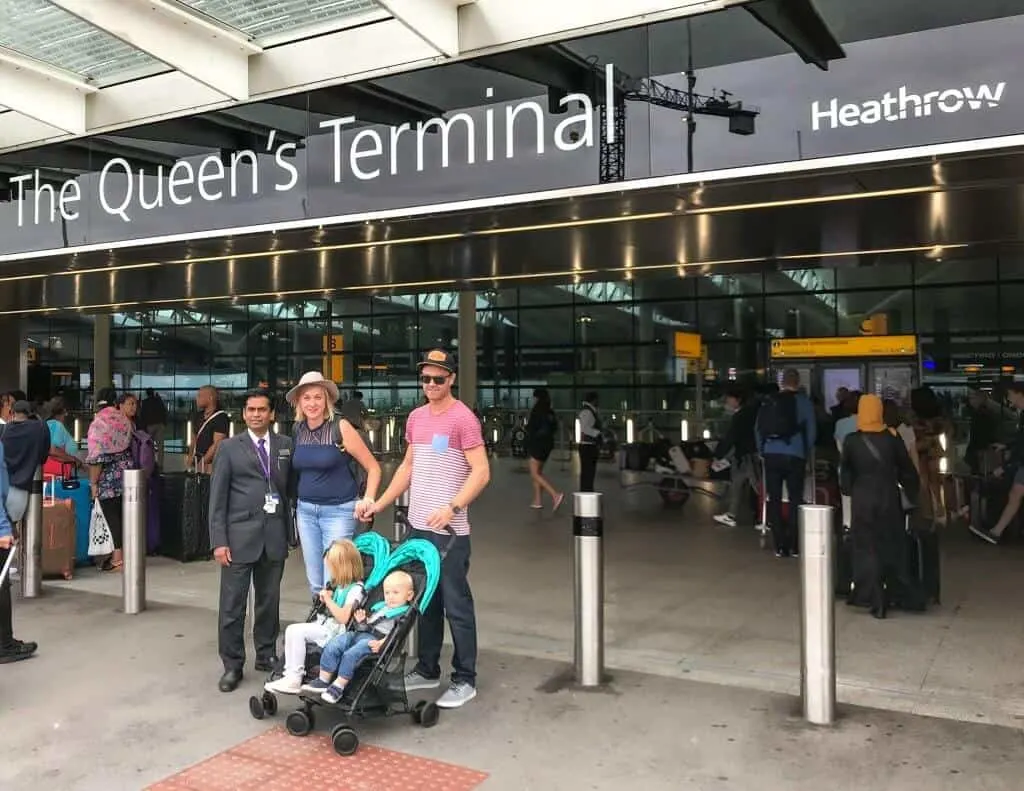 At only 15 minute journey on the Heathrow Express, it is certainly the fastest way of getting into the city. I do sometimes take an Uber from Heathrow as I live in South London and it costs me between 35 and £45 depending on the time of day.
If it's rush hour, it can go up to £70 in which case I generally won't bother with a cab. Don't forget to pre-book with Uber so you don't need to take a black taxi from the airport.
Checkout my Heathrow blog here, they have some really helpful services for families.
London City Airport With Kids
If you are looking for quick and easy transit through the airport, London City is the answer. You can be disembarking the plane, through passport control and on a train within minutes.
It's our favourite airport in terms of convenience and proximity to London. The Dockland Light Railway (DLR) connects to Bank. You can also swap at Canning Town for the Jubilee Line that will take you to London Bridge, Westminster and Green Park in matter of minutes.
In general, I find the Jubilee Line to be one of the better lines in terms of lifts / step-free access. The DLR and easy change at Canning Town is certainly the quickest and easiest way into town.
Luton Airport and Stansted Airport With Kids
If you don't want a long journey into town, Luton and Stansted are not the airport for you. They are not really in London at all.
That said, if you are coming from other European cities, it's generally much more affordable to use these two airports.
However it's worth working the price of the train / bus or taxi fare into your budget as it is such a long way and generally costs more that other airports.
Easybus is an affordable option but again a slightly long way of doing it.
Eating Out In London With Kids
Eating out can be expensive in London but there are some really good chains and independent restaurants that cater for kids. As a vegan family, we are not big fans of your typical chicken nuggets and chip menu that can sometimes be the case for kids.
We love a little variety that caters to kids, not to mention affordable menu for little ones.
There are some great deals to be had in London, especially in some restaurants during school break, many offer ' kids dine free' with a paying adult. That also happens in some airport restaurants too!
We also love a restaurant that go beyond their call of duty to keep little ones happy and entertained. There is nothing worse than gobbling your meal down because the kiddos are getting restless.
If you are worried about getting a table, especially if you are planning to eat out during peak hours in tourist hot spots, I highly recommend reserving on Open Table.
If you are staying in a homestay and want to take out, Deliveroo and Uber Eats are the two apps of choice that have really good service. They will use your GPS location and give you a list of nearby restaurants that deliver.
We've often used Deliveoo and Uber Eats to a hotel. Sometimes everyone is too tired to sit in a restaurant after a heavy day of sightseeing.
Pizza Express
If you want to eat out in an all round family-friendly chain restaurant, I can highly recommend Pizza Express, it's not a particularly high end restaurant but really great priced special menu for kids. They are good from the perspective of allergies and special dietary requirement too.
For a three course kids meal it costs only £7.50 and we are always very happy they have vegan options for kids! The pizzas and salads for adults are always really good. It's an all round affordable meal out with the family. You can also get further discounts on Voucher UK.
Kids are well and truly entertained whilst Mum and Dad finish their dinner, with a fun activity booklet, colouring pens and a paper chef hat!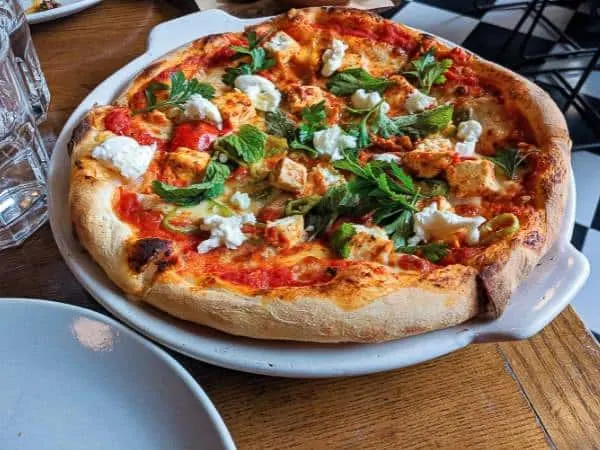 Inamo
Inamo is a one of a kind pan Asian restaurant with a couple of locations around the city. We really love the menu at Inamo as it has tonnes of healthy vegan options but also really lovely noodle dishes that my kids both love.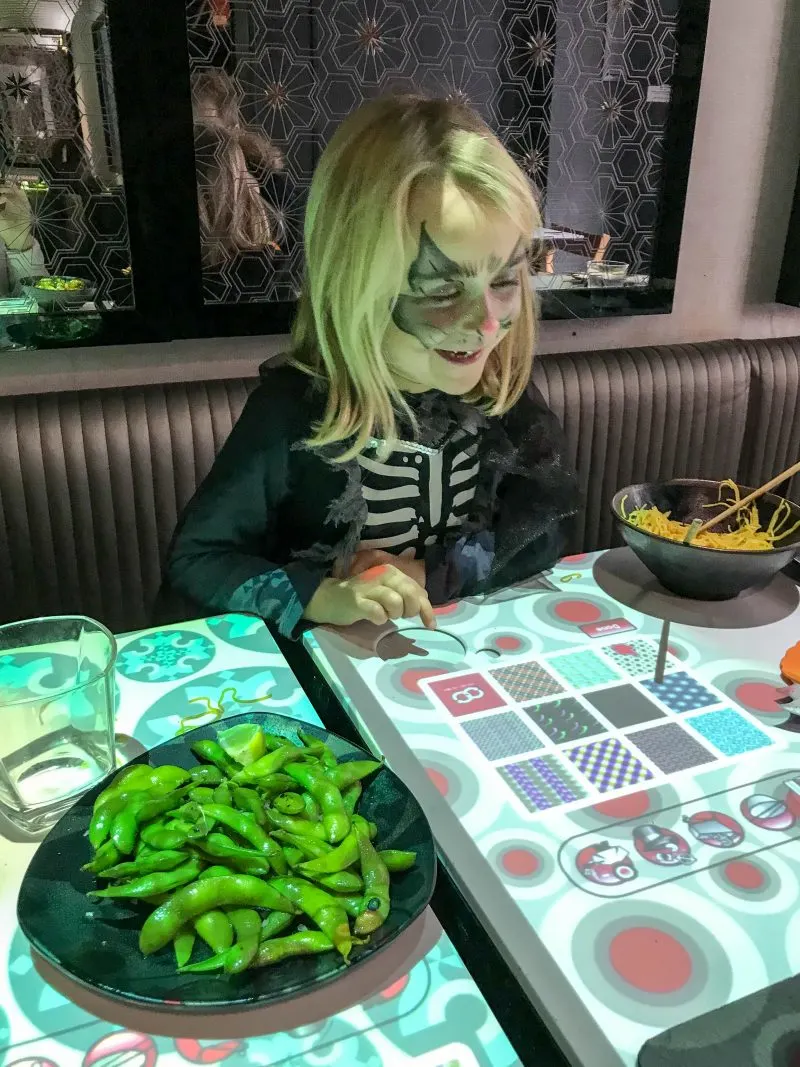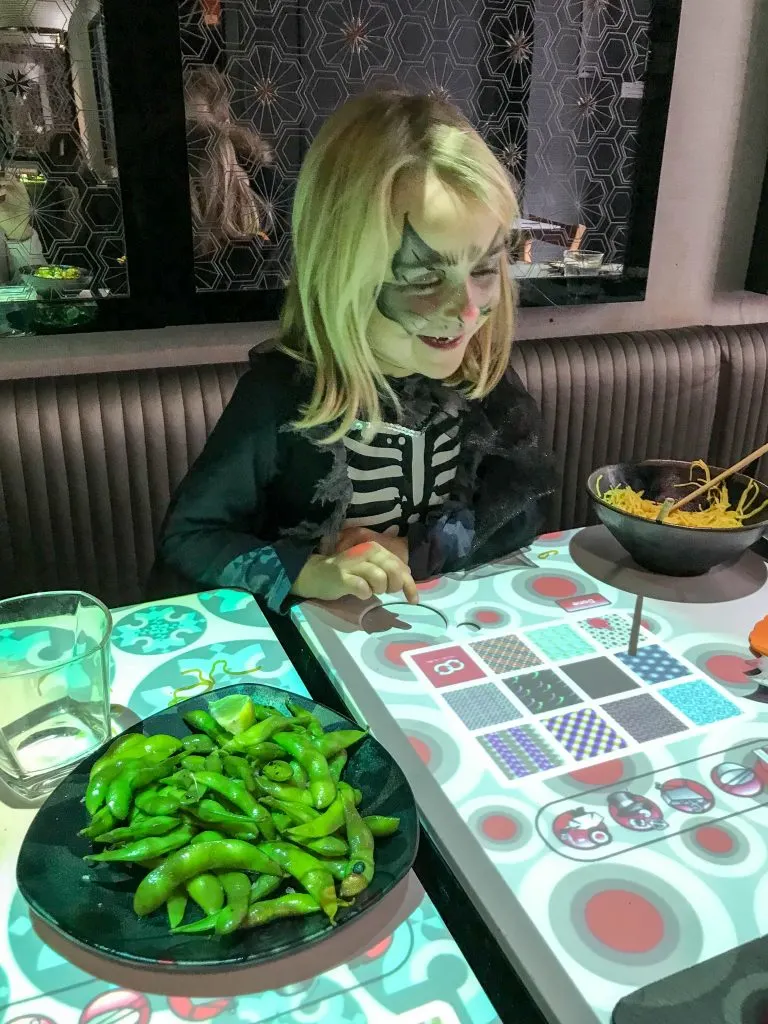 The best thing about Inamo is the kids sit still for the entire meal! The table surface is actually an interactive screen where they can play games, not to mention watch chef cam! Yes that's right, you can watch your food being cooked on your table! Bizarre but amazing right?
They can also draw pictures and graffiti the table and discover the local neighbourhood, Inamo is a true favourite of ours.
The Rainforest Cafe
The Rainforest Cafe, is guess what? Yes an immersive rainforest experience. With all sorts of life-like animals surrounding your table, it is an experience not be missed by animal loving kiddos.
In truth, the food is not entirely up my street with predominantly, pastas, burgers and grilled meats but they do have a few options albeit limited for us vegans. It really is about the experience, and of course, if you like the above named foods you will really enjoy it too.
Zizzi
There are tonnes of Zizzi branches around the city. The food is a little similar to that of Pizza Express. They too have a kids menu, £6.95 for three courses. The food is all Italian with pastas, salads and pizzas.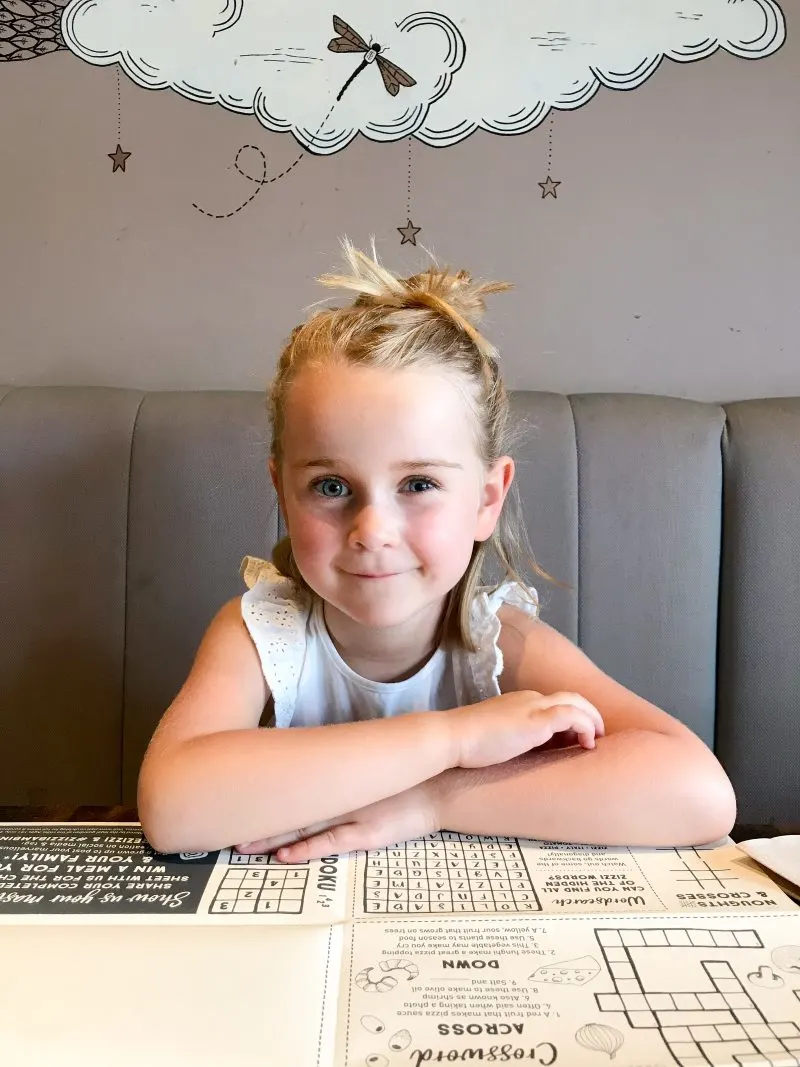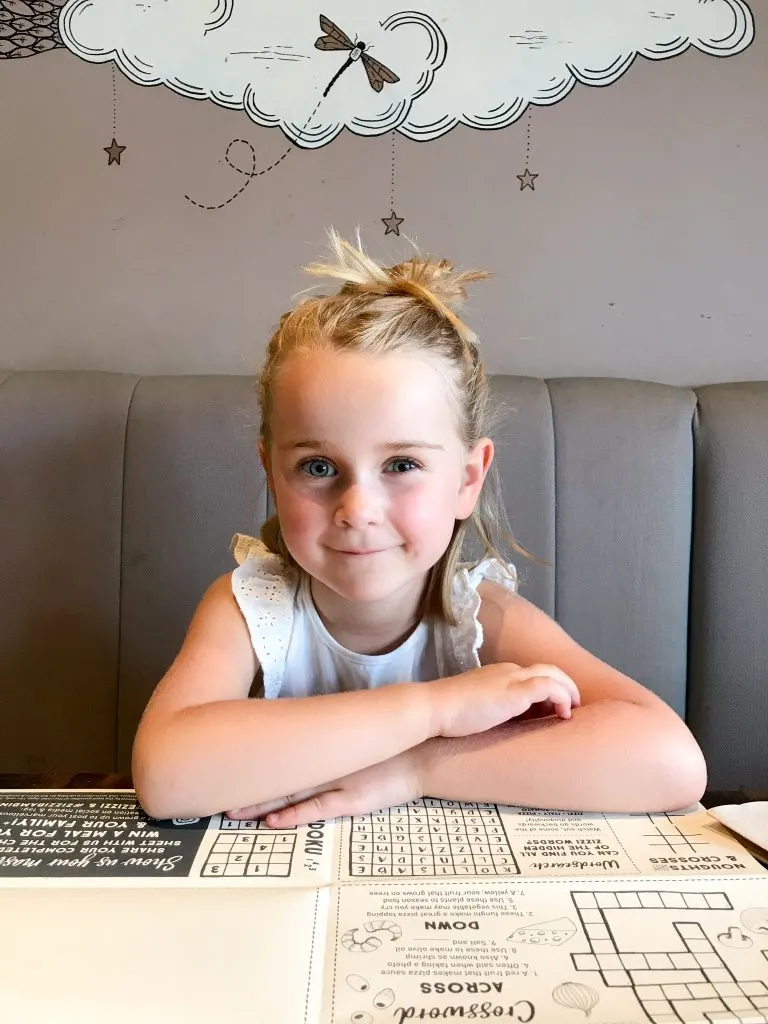 You can find one in nearly every part of London, the food is reasonably priced, tasty and is definitely one of the best family-friendly chains.
The Cereal Killer Cafe
OK, what kid doesn't love cereal? My two would literally have cereal for every meal if I let them. There are now two branches of these retro cafes, one being in Brick Lane, East London and the other is in Chalk Farm, North London.
It really is like stepping back into the 90's with the retro vibes and blast from the past packaging, remember lucky charms for example?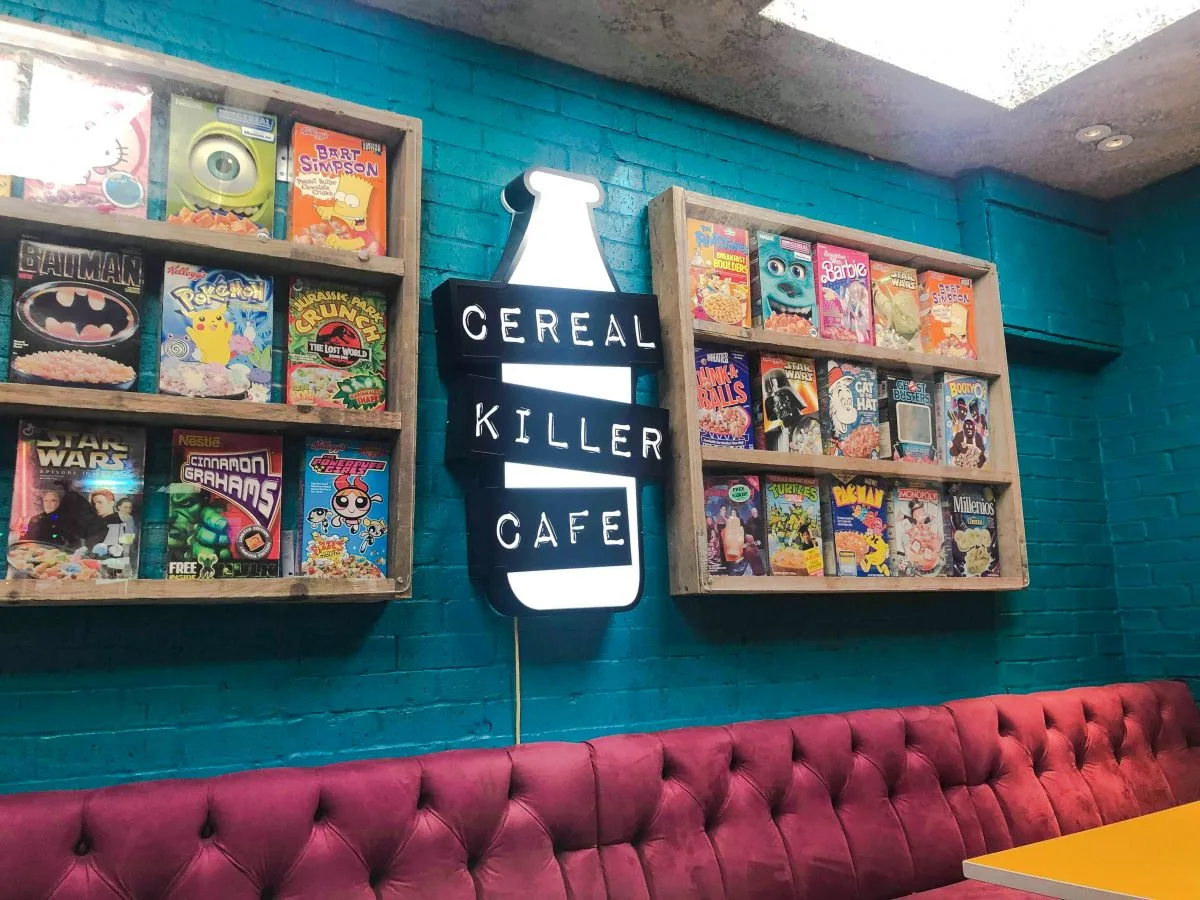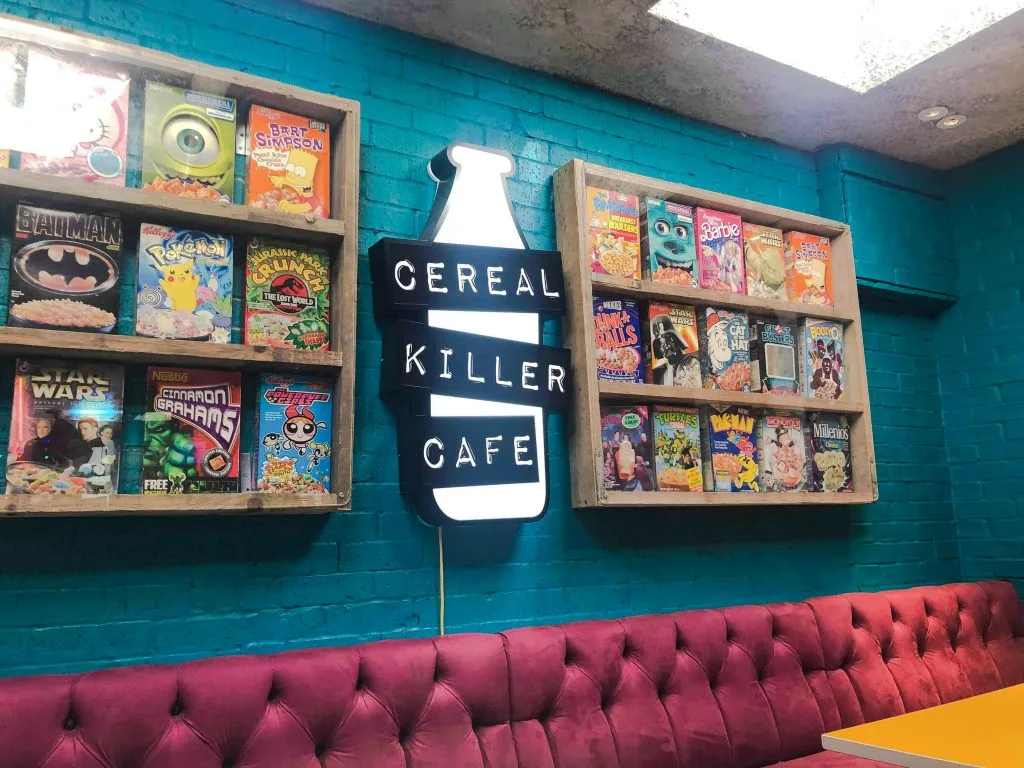 Aside from the retro vibes, the menu has a little more than cereal, they also have crusted avocado on toast. Needless to say the crusting is essentially cereal and they also have lots of dairy-free milk options!
The Cereal Killer Cafe is such a clever but simple concept, kids will love the design and the menu as much as you.
Bubba Gump
One of our fabulous blogging friends went to Bubba Gump and said: It's a fabulously themed, family friendly restaurant near Piccadilly Circus.
Inspired by the film 'Forrest Gump', Bubba Gump serves comfort food from the American South, like burgers, chicken and especially shrimp!
The restaurant atmosphere is homely with lots of movie memorabilia adorning the walls. They also had great signs to summon your server (or not).
If you want your server to visit your table, you set the sign to 'Run Forrest Run', and if you didn't need anything you set your sign to 'Stop Forrest Stop'. Or it may have been the other way around – either way, it's great fun!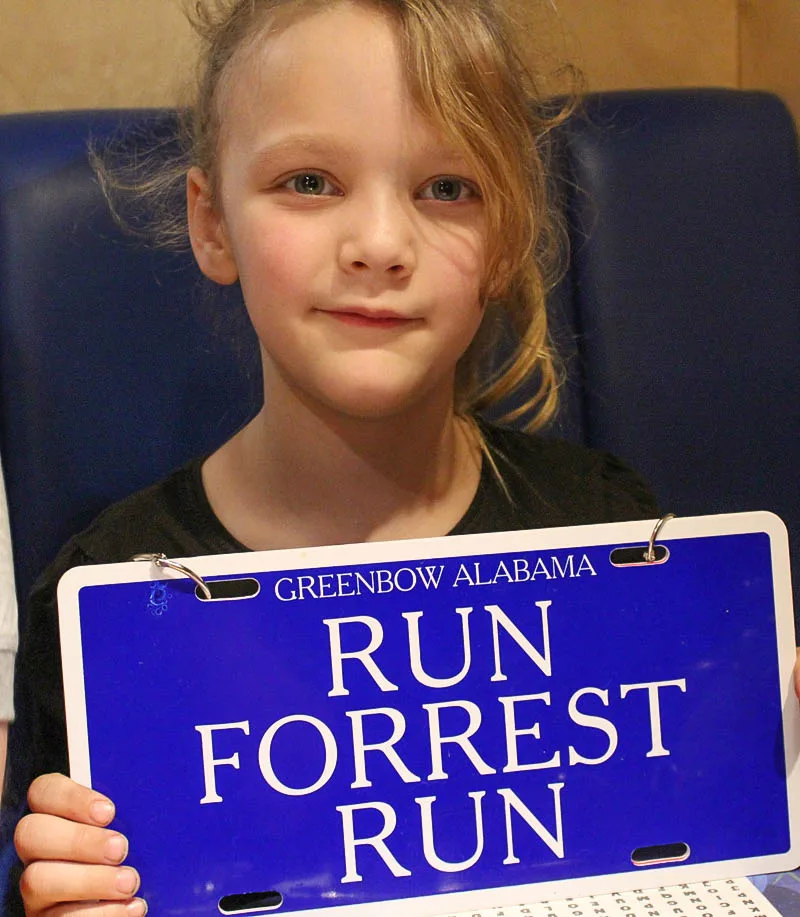 Our server was warm and friendly and quizzed us on our knowledge of the film, Forrest Gump. The kids haven't seen it and my husband has the memory of a goldfish so it came down to me to answer, and I failed miserably.
My husband ordered Shrimp New Orleans – you know we were in a shrimp restaurant so it made sense – he loved them! He'd go back again just for these.
Bubba Gump is a lovely warm and friendly place to take the kids with great food and a quirky feel, I'd recommend it.
I had a quick look and they definitely have a vegan menu with things like scrambled tofu, veggie mushroom burgers, yum!
Where To Buy Groceries & Snacks In London
There are tonnes of grocery stores in London not to mention many express for quick snacks such as sandwiches and refreshments.
Tescos and Sainsbury's are fairly standard stores, where you will find everything you need and they are just about everywhere.
If you want a higher end store, I can recommend two British favourites Waitrose and Mark and Spencers, again both can be found in numerous central locations.
I personally shop at Sainsbury's most of the time. It's perfect if you need healthy baby food or healthy snacks for the kids on the go. If you are staying in an Air BnB Sainsbury's is also a good place to pick up things for meals to cook in.
If you are on a really tight budget, Lidl and Aldi are both good for the purse strings, there are not as many in the centre of London but certainly in every suburban London Town.
Holidays In London With Kids
Halloween In London With Kids
London does festivities very well and Halloween is something that is becoming more and more popular in the UK. Nearly every museum and attraction will have a Halloween spin of some description.
Not to mention there are more and more pumpkin patches in and around London.
You might not think it, but you can do things such as pick pumpkins, go to a magical monster circus and much more. For a full list of fun things to do in London over the Halloween period, click here.
Or here for Halloween at Disneyland Paris only one train away from London St Pancras.
Christmas In London With Kids
Christmas is my favourite time of year in London with kids. There is so much going on Christmas markets, ice skating rinks, Santa experiences, Christmas train rides and so much more. The amount of new things to do in London in December is just insane, the city blows up with festivities.
Hyde Park turns into a Winter Wonderland for adults and children alike. Sparkling Ferris wheels, kids pushing penguins around ice rinks, festive music and markets.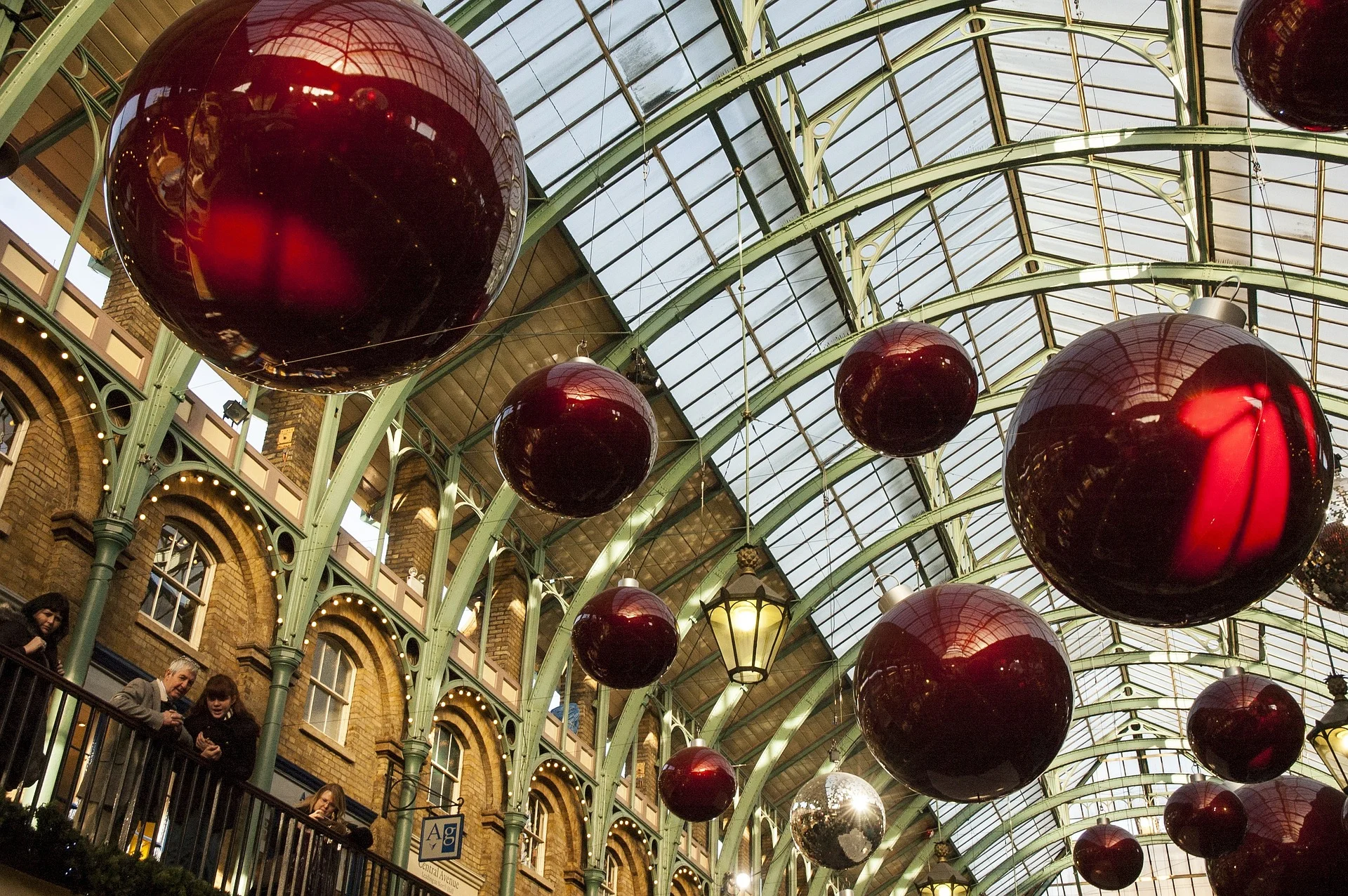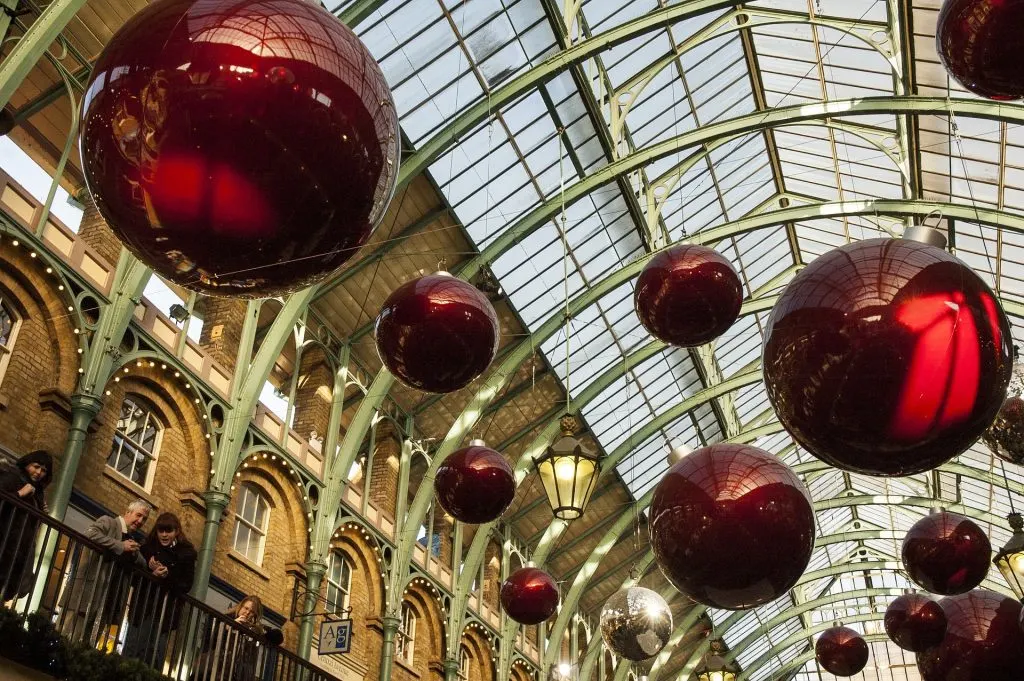 We go every year without fail. The food is always great and, oh, I must admit the evening is also a lot of fun (without the kids) if you have a babysitter!
Another magical activity is visiting Kew Gardens, they do a special light trail that takes an hour and a half to walk around and it is simply phenomenal! It starts at 530pm from late November through the festive period.
On entering the park, there are quite a few vans serving street food so you can make a whole evening of it with dinner and nulled wine / hot chocolates too!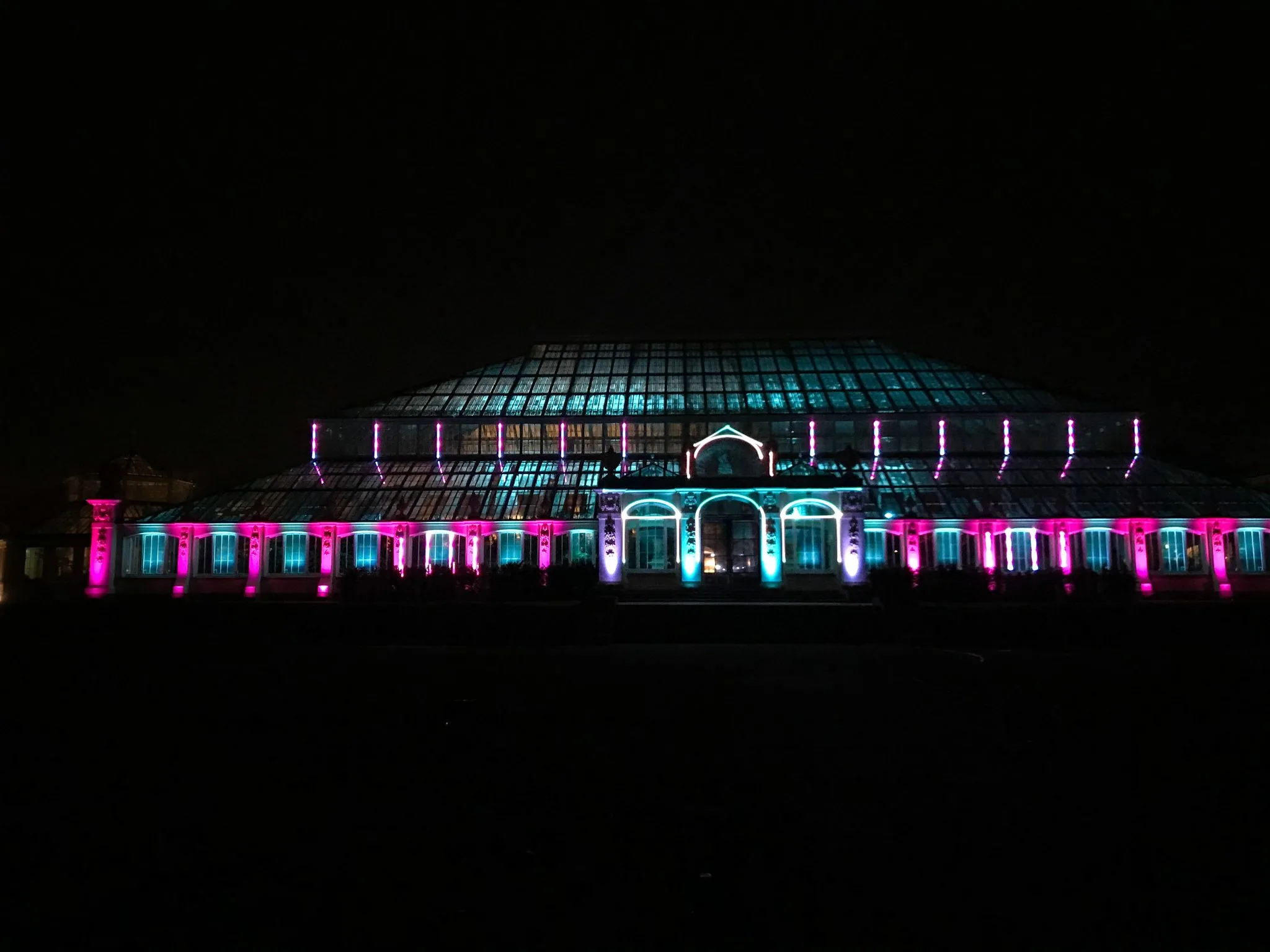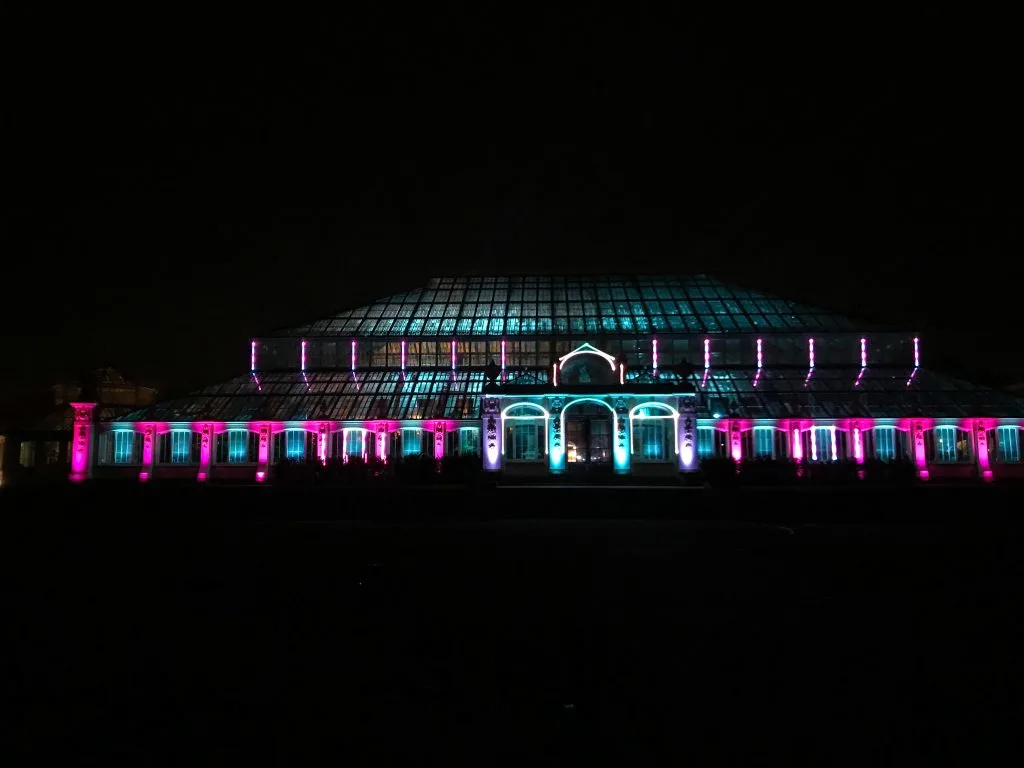 The walk is just fantastic with key features such as a cathedral made completely out of lights, hanging lights that are made of foam that the kids can run through.
Not to mention the iconic glass house has a spectacular show that goes on throughout the evening. Lights dazzle the entire area and timed to perfection with some beautiful christmassy songs.
Our kids simply loved Christmas at Kew, it's an activity not to be missed over the festivities. Click here for tickets to Christmas at Kew .
Click here for a full write up about what to do in London with kids over Christmas.
New Year In London With Kids
New Years Eve attracts tonnes of visitors to the city. The entire South and North bank is filled with tourists come night.
Whilst it would be amazing for kids to see, it is such a long time for them to stand around in the cold so late in the evening. It would be ideal for teenagers but I know my little ones wouldn't manage it without being miserable.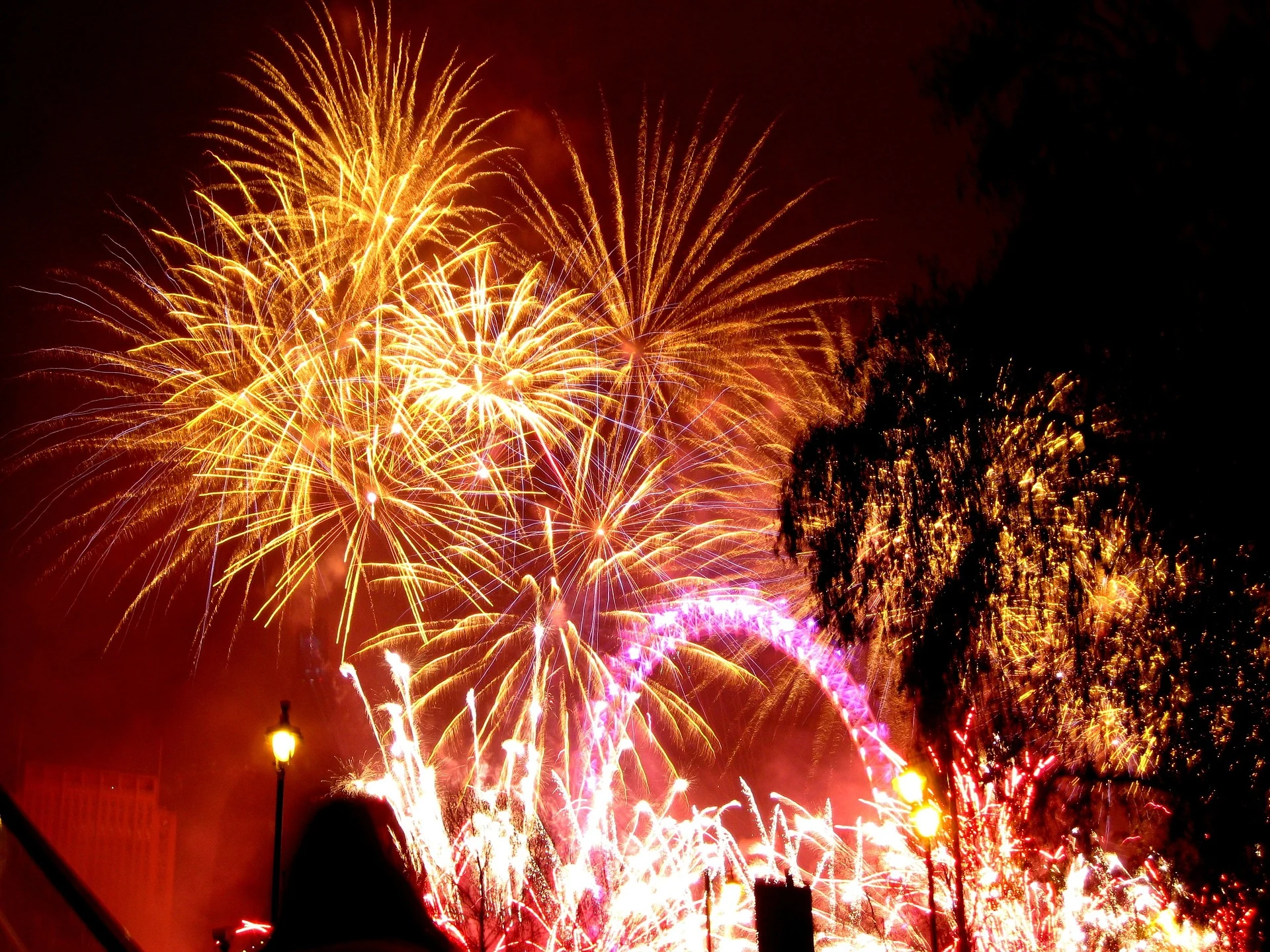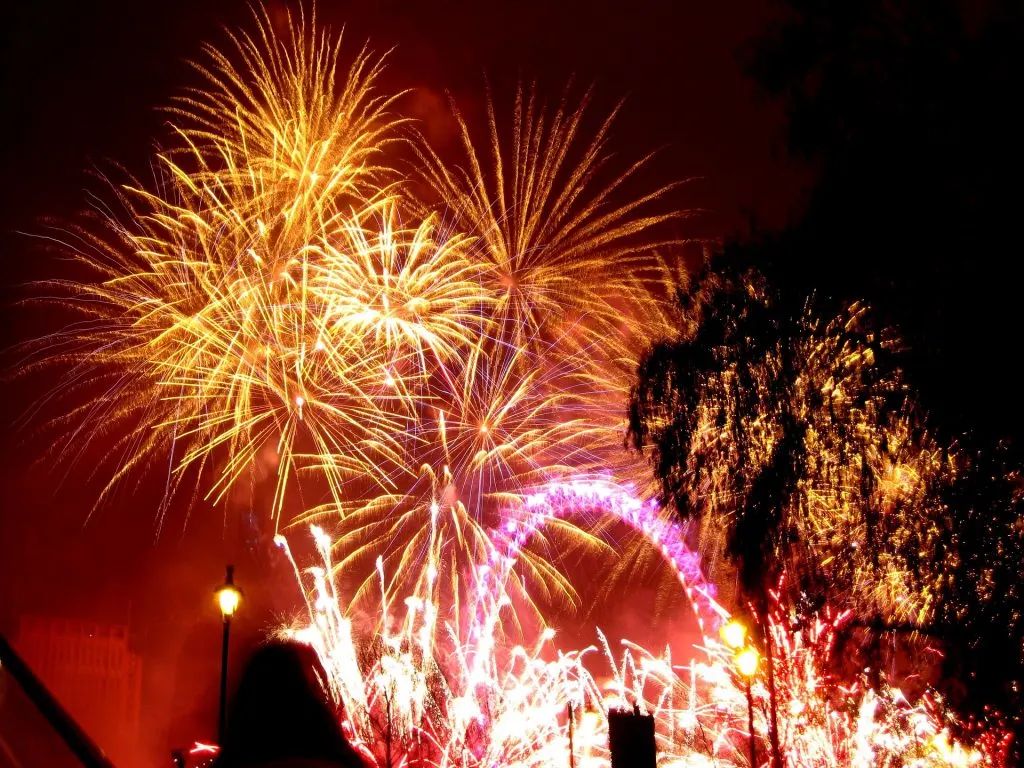 There are many family parties on during the day on both New Years Eve and New Year's Day.
There are plenty of events over Easter in London for families.
Summer In London With Kids
Summer can get really warm in the city making the tube and buses unbearable at times. Whilst you can enjoy everything in this article, especially the beautiful parks and outdoor spaces, you're going to want somewhere to cool down.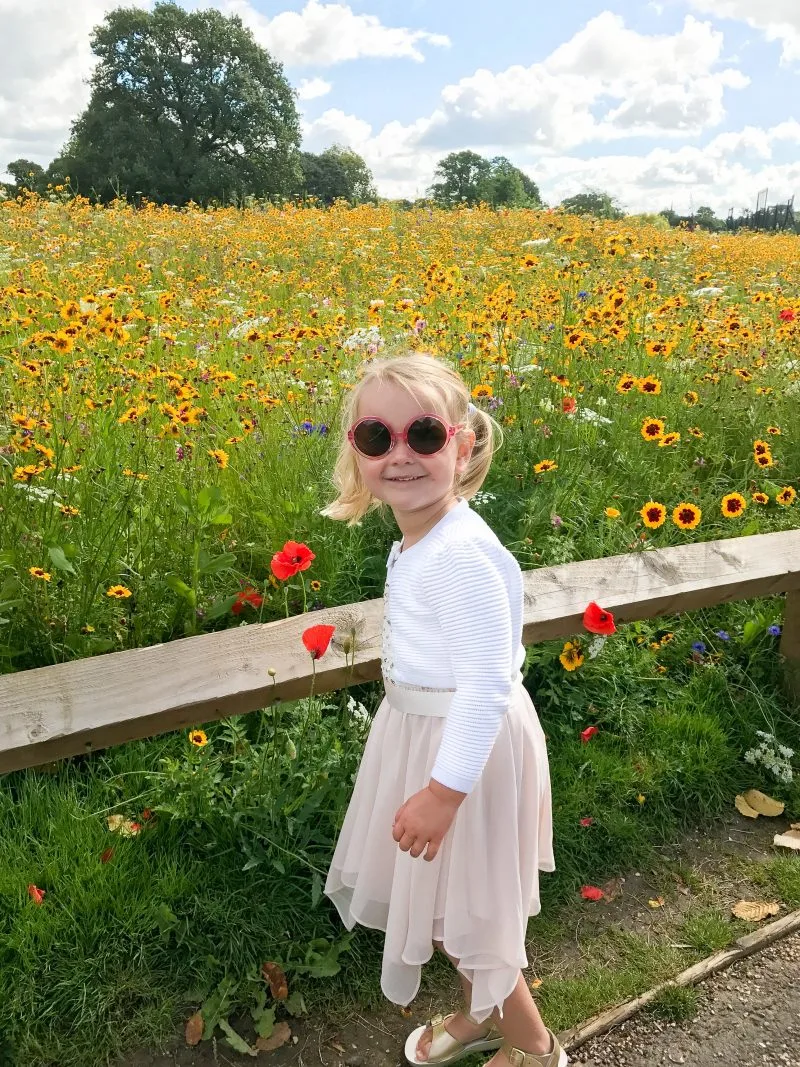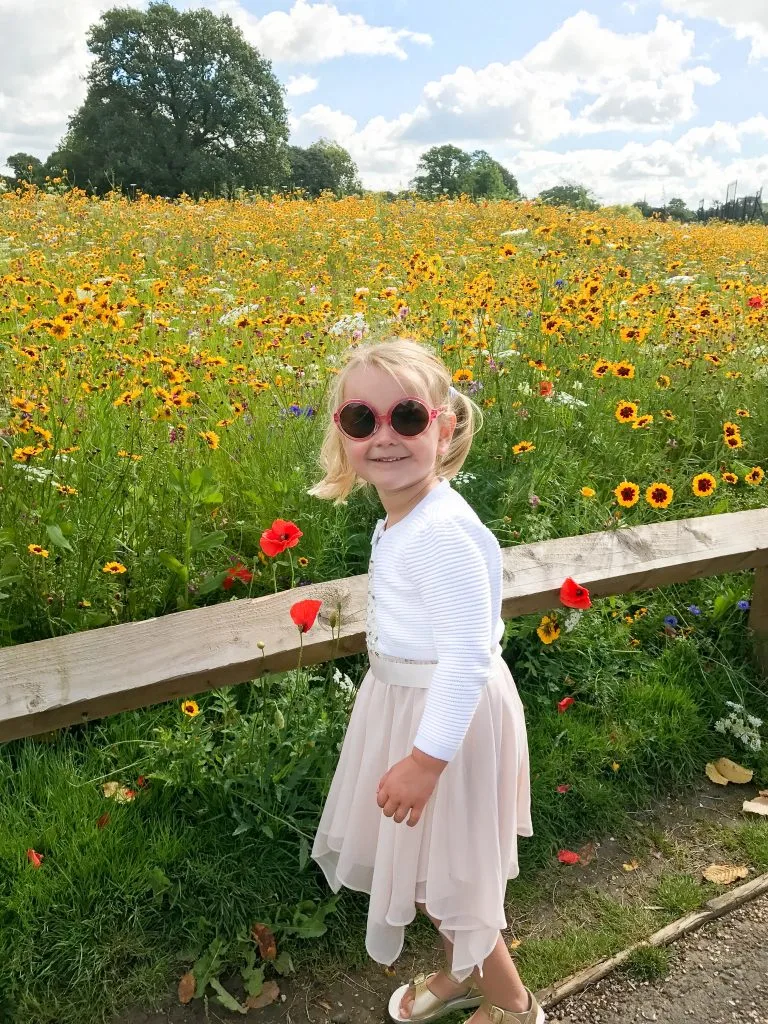 Luckily London has lots of splash parks and fountains around the city for little ones to enjoy. I distinctly remember this day, we'd been at a festival in town and just walked straight through the fountain, by the time we got to the train we were already drying off!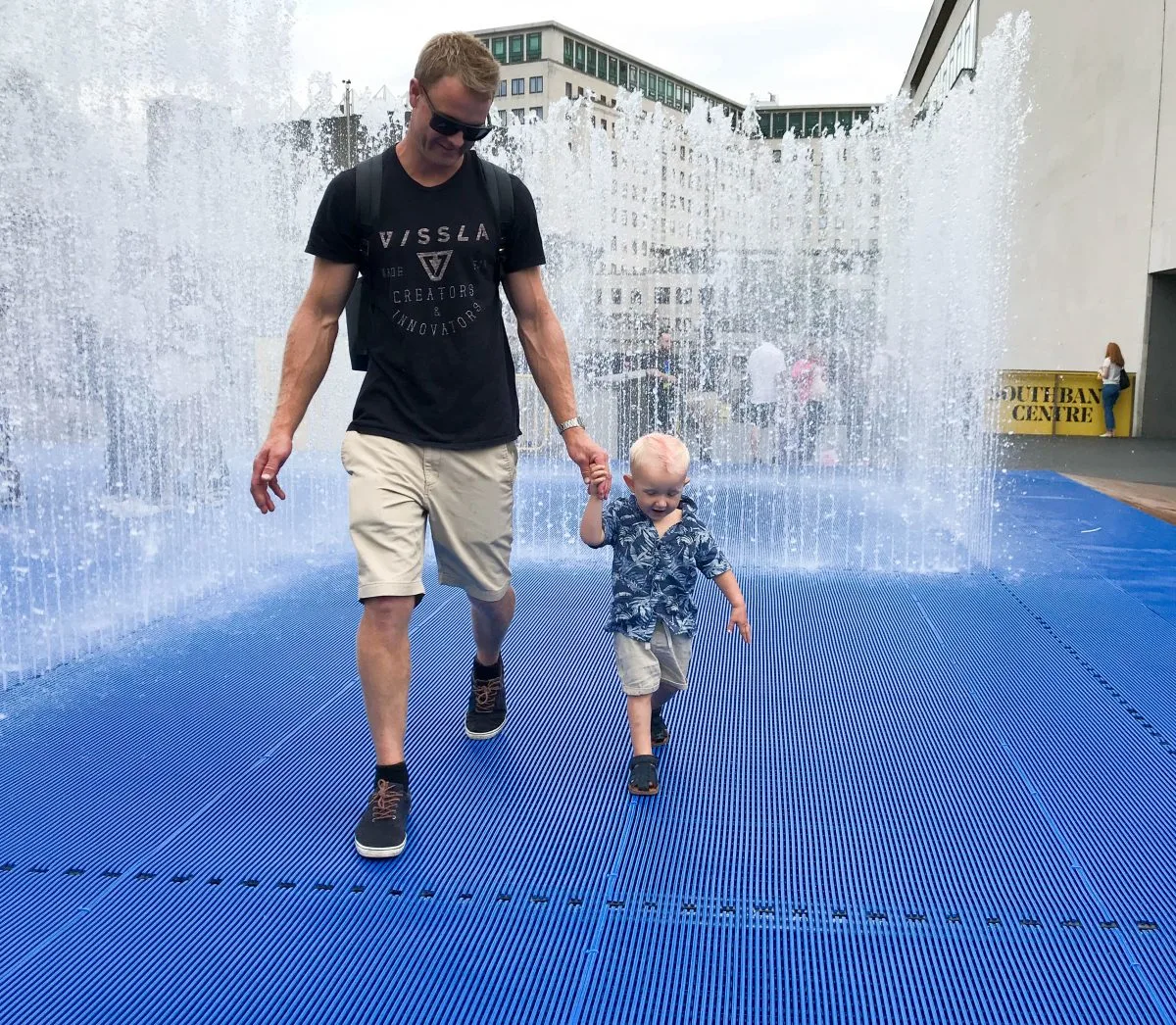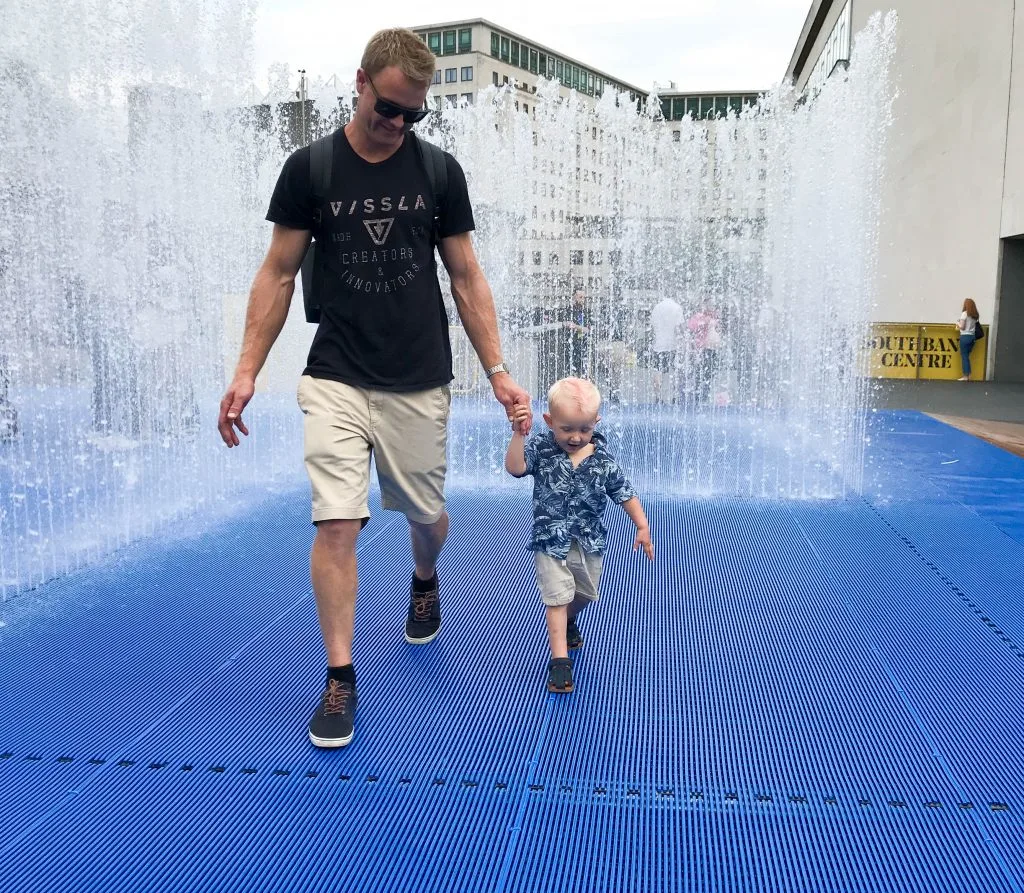 Essential Items for Visiting London With Kids
The main thing to say about visiting London with kids and what to pack is to consider all seasons! It rains often in Spring, Autumn and Winter particularly. A rain jacket
and an umbrella
are two essential items to bring with you.
Pack lightweight fleeces
for layering so they don't bulk your luggage out too much. Here is a handy packing list for London with kid to screenshot for later.
A Perfect Itinerary – 5 Days in London With Kids
As you can see there are far too many fun activities to do in London! It's really hard to limit it down to just 5 days but I am here to help with picking out the best things to do in London with family.
Choosing an itinerary is always going to come down to personal interests and hobbies. What I've done here, is chosen the things I'd like to do if it was my first trip to London. Ive kept in mind younger and older kids.
You can print the below itinerary, or you can simply screenshot it to assist you later. I've also made it so you can choose some activities according to where you are staying.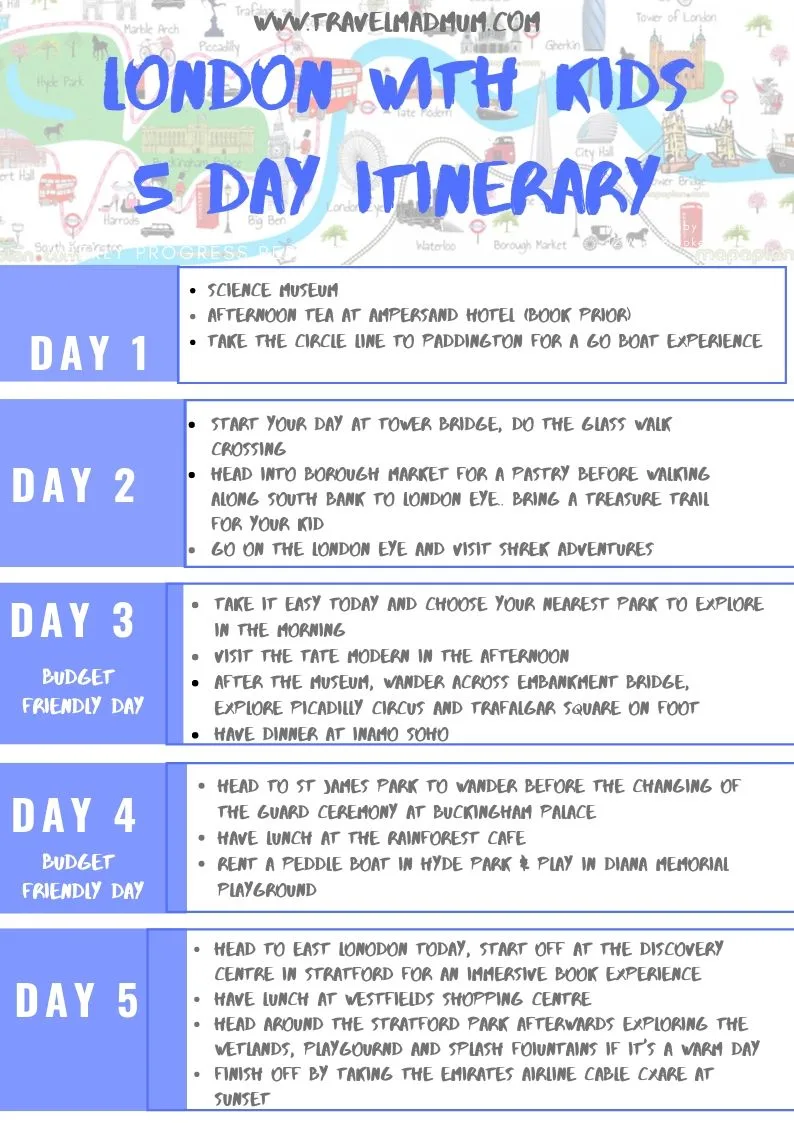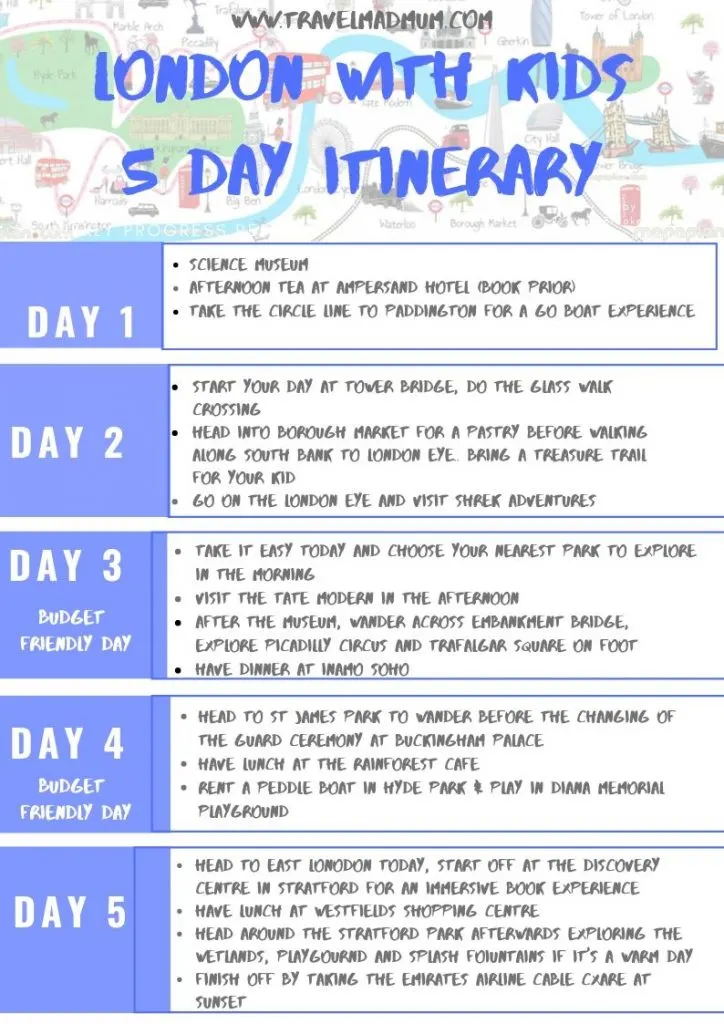 Map Of London For Kids


London With A Baby
Although I've lived in London with both of my babies, I asked my friend Nava what it was like visiting the city with a little one, this is what she said: We visited London with my daughter when she was a baby. Full disclosure, I'm not super into exploring cities, I'm more a explore a new culture, pretty nature, eat all the good food kind of traveler.
Nonetheless, I did want to see some of London's highlights during our two weeks there. My solution was the hop on – hop off bus tour.
I got to sit on the bus with my daughter strapped into my carrier napping or on my lap playing while I got to see the city and hear about the different destinations we were passing.
I got off the bus a few times to see some of the highlights I was really interested in, but for the most part I felt like I got to see some of the city and learn the history without feeling overwhelmed.
This was a really good solution for me particularly as my husband had to work during the days so I was solo travelling for the first time with a baby.
I also found the best thing to do was to choose activities close to the apartment that we had rented so that most days we could do nap time in an actual bed.
I had a system where I would alternate days with easy activities close to home and days with bigger activities like the hop on hop off tour, harry potter studios, Camden Market. In short, all the things that I wanted to do but was a stretch for Maya and meant she had to nap in the carrier.
We were staying in Kensington which meant that on the close to home days we explored the Science Museum, Natural History museum, Kensington Gardens and local parks.
I highly recommend the science museum if you will be in London with a baby or toddler. On the bottom floor is a fantastic sensory exploration and free play area for kids. There were all sorts of lights, sounds, mirrors, water play areas and soft toys. My daughter never wanted to leave.
We also found a carrier to be a must for London, as we took the tube quite a bit and it just was so much easier to use the carrier than a stroller.
Renting Baby Equipment and Toys
If you are visiting the city and don't want to bring tonnes of things with you, rest assured there are rental companies where you can get everything from a box of toys, to a stroller delivered to your hotel.
If you are staying in London for a little while and just need some entertainment to keep the kiddos content in the hotel room, I find a renting a box of toys an ideal solution.
Likewise, you may not want to lug car seats and strollers all the way, so this is an ideal way of making your journey easier but still have your home comforts to hand.
Contact London equipment hire here.
Things To Do In London With A Toddler
I've had a lot of people ask if there is many things to do in London with a toddler, and the answer is 100% yes! London with a toddler is fantastic with so many age specific activities.
If I had to choose a handful of toddler activities in London, I'd say the basement in the science museum is a a must. It's perfect for toddler age with water play and so many more sensory activities.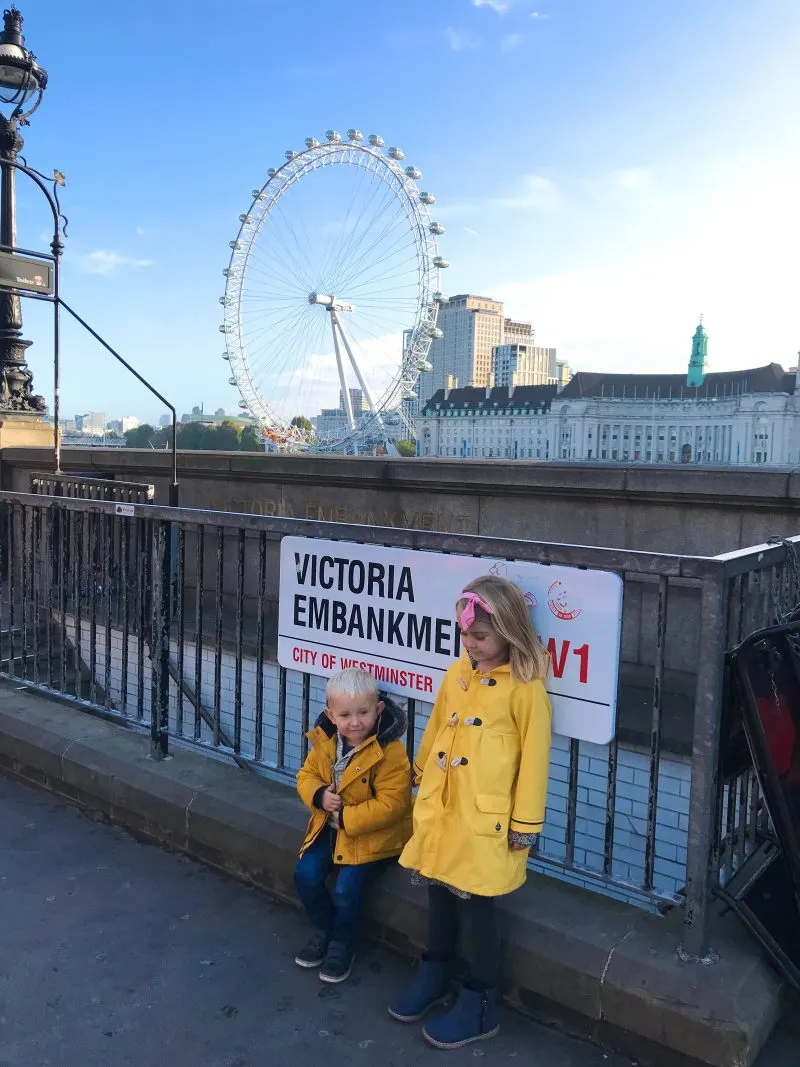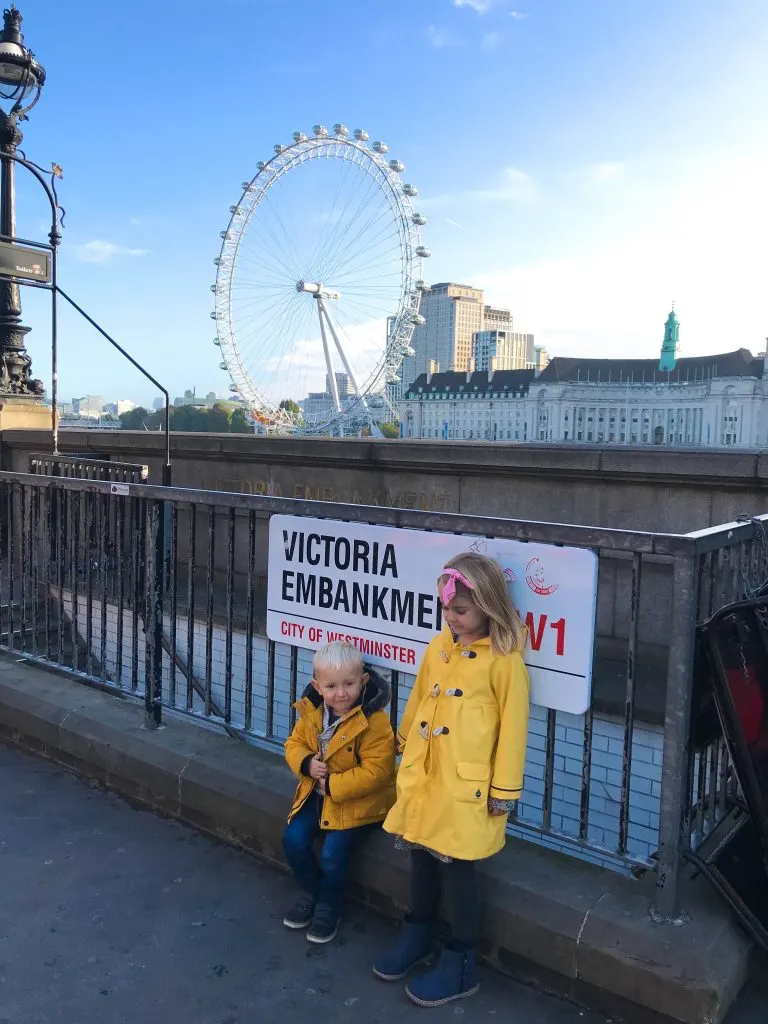 Although the Discovery Centre is a little further out of the centre, Stratford is well connected by the Jubilee Line, making it one of our favourite toddler days out in London.
The Discovery Centre is very much geared towards that age group, especially the playground and story books they depict.
Make sure to choose a park near where you are staying if it's nice weather. The playgrounds, open green space and in some cases, peddle boats are a fabulous family day out where toddlers are involved.
Of course you can take them to see so many other places that are more typical to London but these are just a few of the very many toddler specific activities in London.
Renting A Car In London
If you are staying in suburban London and want to visit attractions outside the centre, it may be worth renting a car. As a family of four, living in SE London, we generally drive everywhere.
That said, transport links are amazing for the most part but having a car can be super handy, as long as you are not going into the city. Make sure not to drive during peak traffic hours, in the morning and the early evening. It will be particularly useful if you plan to do day trips outside of the city.
To find the best prices on rental cars click here.
Day Trips From London With Kids
If you are planning to do a day trip from London there are a tonne of choices and all very well connected with train or bus. Depending on the time of year, you may want to visit a typically British seaside town, or a historical university town such as Oxford or The Cotswolds.
You can get to most of our suggestions in under an hour when you choose a fast train option. Here are our tops picks when it comes to day trips from London with kids!
Brighton
One of the closest cities to London with kids is Brighton and is the epiphany of laid back liberal people. It's a hub for incredible vegan restaurants, independent shops, great nightlife and beachfront bars. I know, it sounds very attractive to the young, free and single but it is great for families too.
It takes around an hour to get to Brighton on a fast train from either Victoria or London Bridge. It's definitely a nicer place to visit in the summer rather than the winter due to it's coastal location.
The Brighton Pier has some fun rides for kids and it's quite typically British to eat warm chips on the beach.
You can also visit the Royal Pavilion, a stunning building with architecture similar to that of an Indian Palace. The Sea Life Aquarium is another hit with local families.
Book entry tickets to Brighton Pavillon here.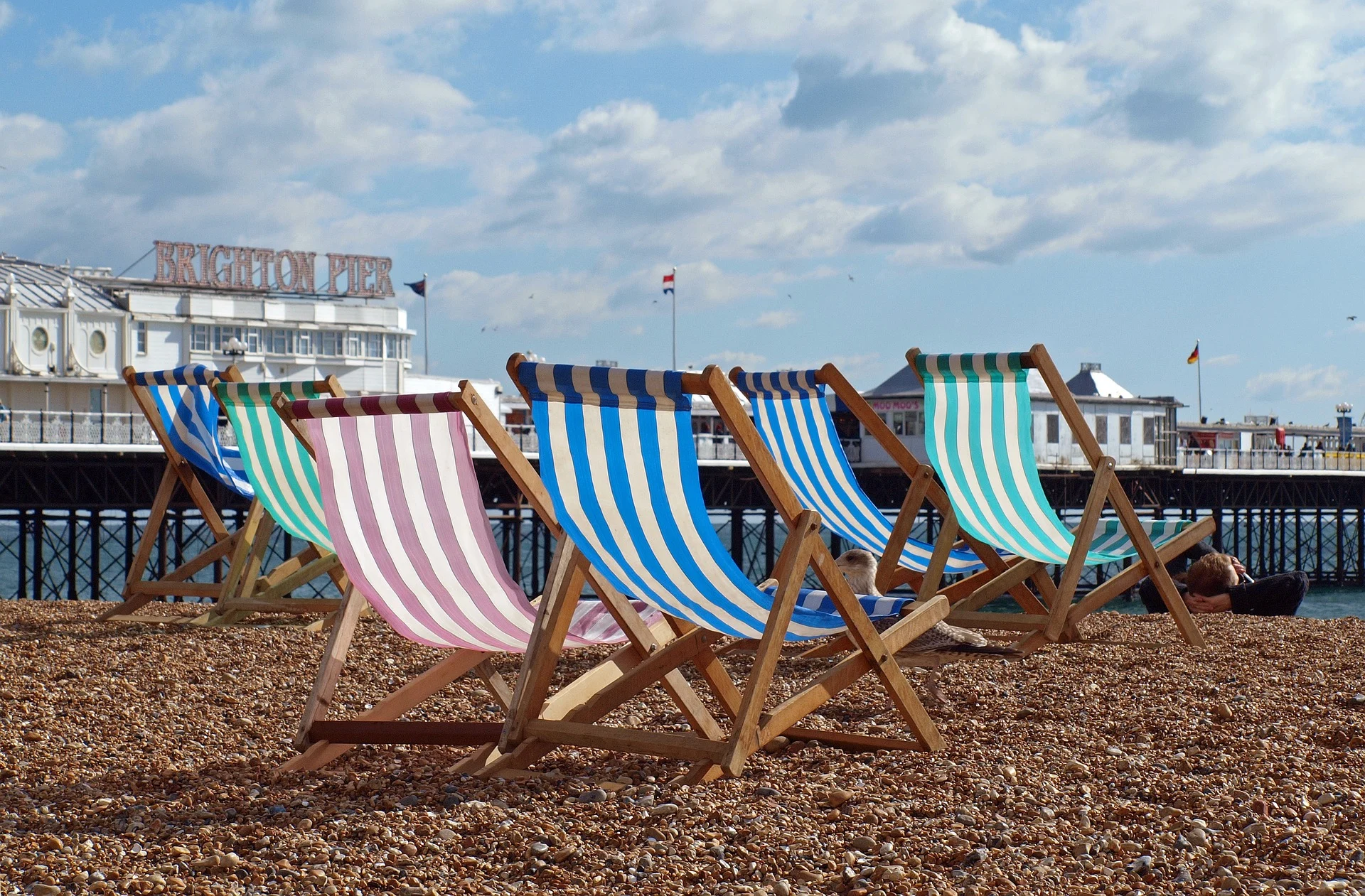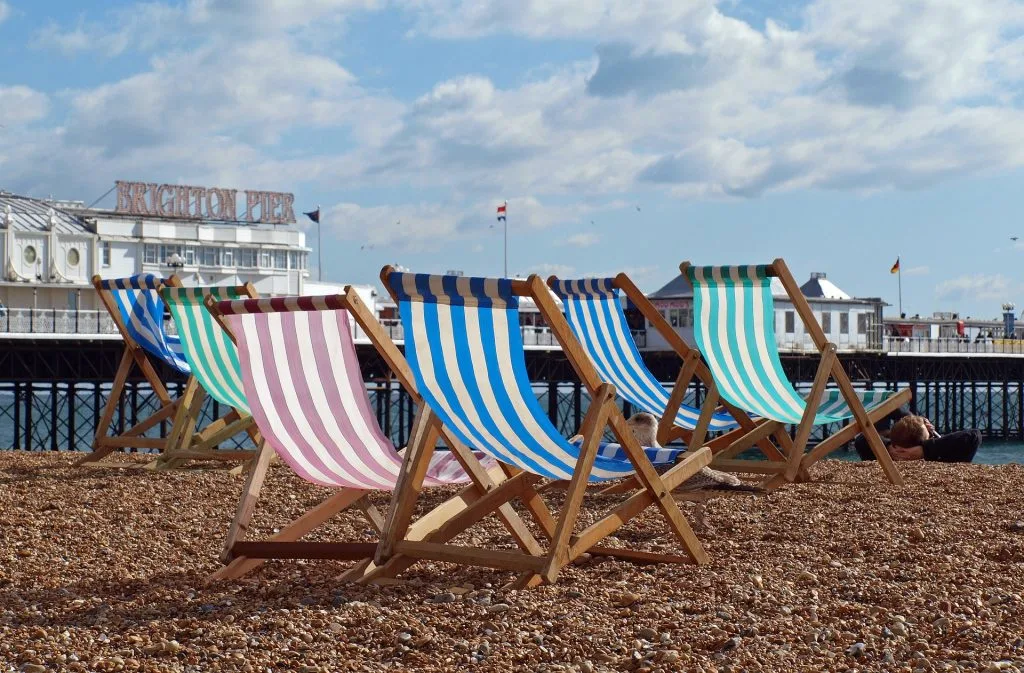 However our favourite activity is meandering through the narrow medieval towns, pit stopping for coffee and brunch before hitting the beach to dip our toes in the water.
We always finish our day in Brighton at the pier before jumping on the train back to London.
If you haven't been to Brighton before, or maybe it's your first visit, you have got to check out the British Airways i360 Sky Tower. It's a fully enclosed glass viewing pod 450ft high in the sky. The views across the south English coast are just stunning.
The BA i360 often has events suitable for families. You can check out a full list of whats on here.
Buy tickets for the i360 Sky Tower here.
Bath
Bath is another fabulous destination, however it is a little bit longer at 1hr 24 being the shortest train journey from Paddington. This beautiful town was found by the Romans in the 17th Century as a thermal spa.
Bath is a popular tourist town due its Roman baths, historical buildings and stunning surrounding countryside. The roman baths make it an ideal destination in the colder months as you don't have to rely on good weather, we all know that's not the UK's strong point.
There are a tonne of things to do in Bath with kids. You have to visit the Romans baths of course, but taking a trip on a canal boat and exploring the city from the water is also super fun.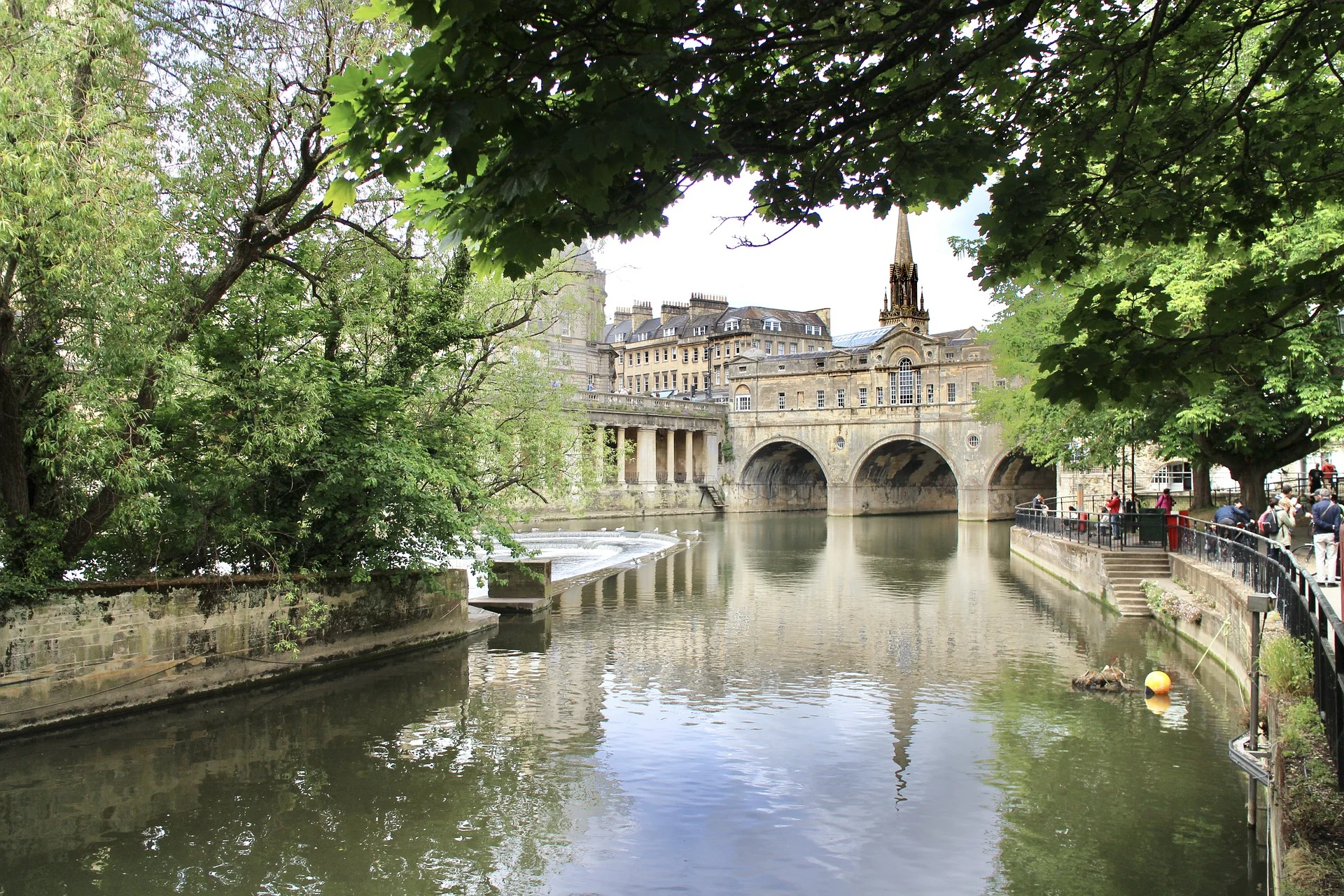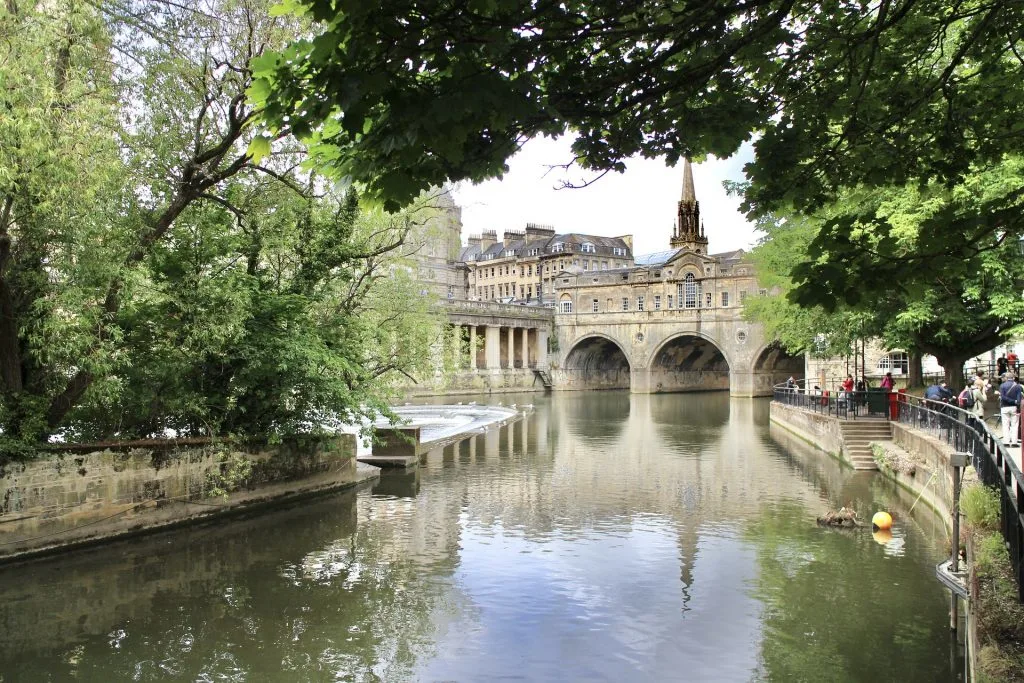 The Makery is another place to put on your family bucket list if you intend to visit Bath. They have a tonne of craft workshops throughout the year that will make a fun filled afternoon.
If that isn't enough there is also a fun swimming pool with slides in the centre, not to mention an animal farm as well. Oh, and it would be rude not get the obligatory photo outside the Royal Crescent, an iconic building featured in so many travel books around the world. There is plenty of green space just in front for a picnic.
If you'd like to take a tour of Bath or get a Hop on Hop off tour, you check out what's on offer here.
Oxford
Oxford is a world renowned prestigious university town. The medieval streets are home to 36 colleges and has produced more than 28 Nobel prize winners from what is known as the best university in the world!
Oxford is certainly a place of historical interest, especially to adults, however that alone won't hold little kiddies interest. There are some fun things you can do to get a good balance of enjoyment for both parents and little ones.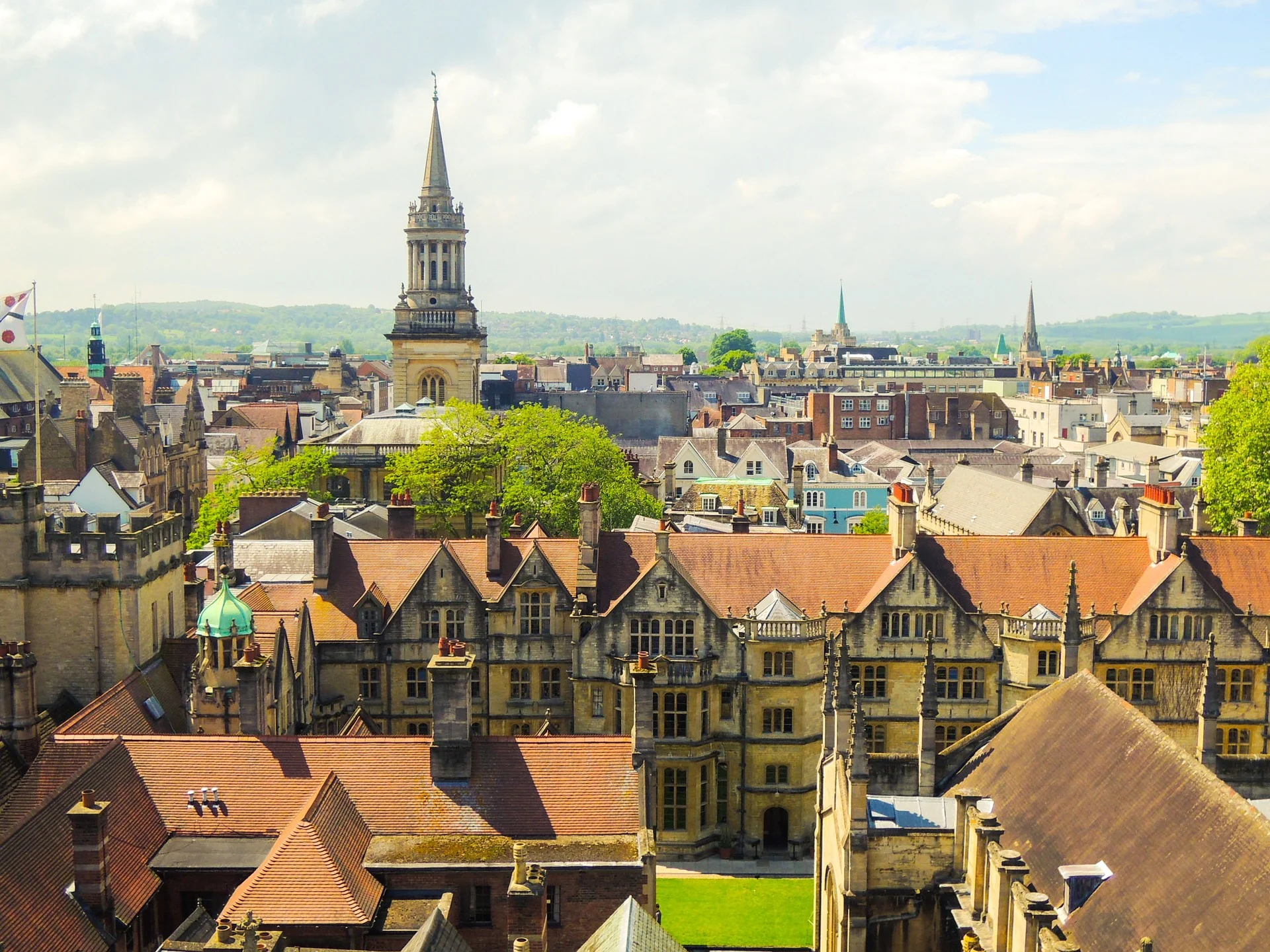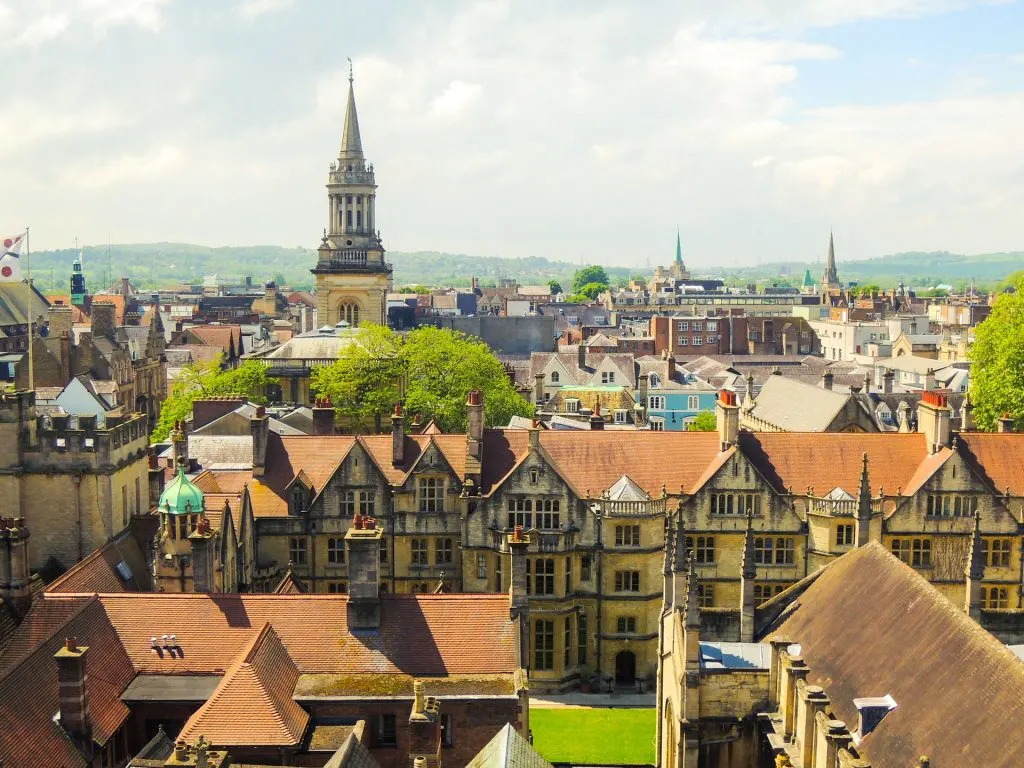 Punting is a really popular activity in Oxford. It's best to take a chauffeur for your punt as it can be unsteady if you haven't done it before. You can pick up a boat at the Magdalen Bridge.
Oxford really is beautiful from the water, and your chauffeur will give you lots of information along the ride whilst the kids are equally enjoying themselves.
Oxford has many museums that are just as good as those in London. From the Story Museum, to the Modern Art Oxford, there are tonnes of things to do in Oxford with kids.
You can also take a tour in Oxford of all the Harry Potter filming locations. To check out the best tours and river rides, click here.
Cambridge
I've visited Cambridge a tonne of times, in some ways it's very similar to Oxford, being a university town with stunning medieval architecture.
Similarly to Oxford, punting is a popular 'must do' activity in Cambridge. There are tonne of guided 'ghost' tours around the medieval streets if your kids like spooky story telling.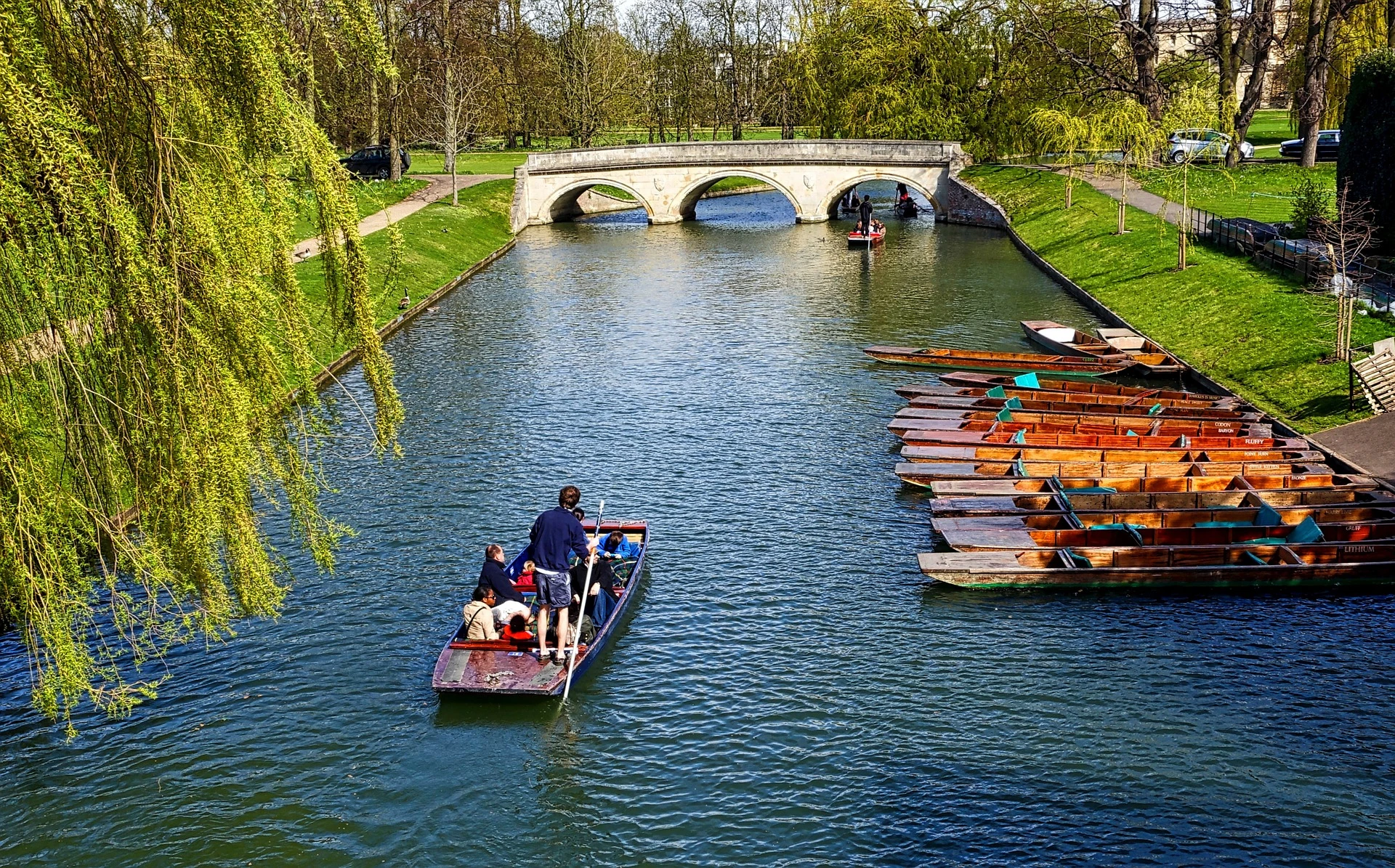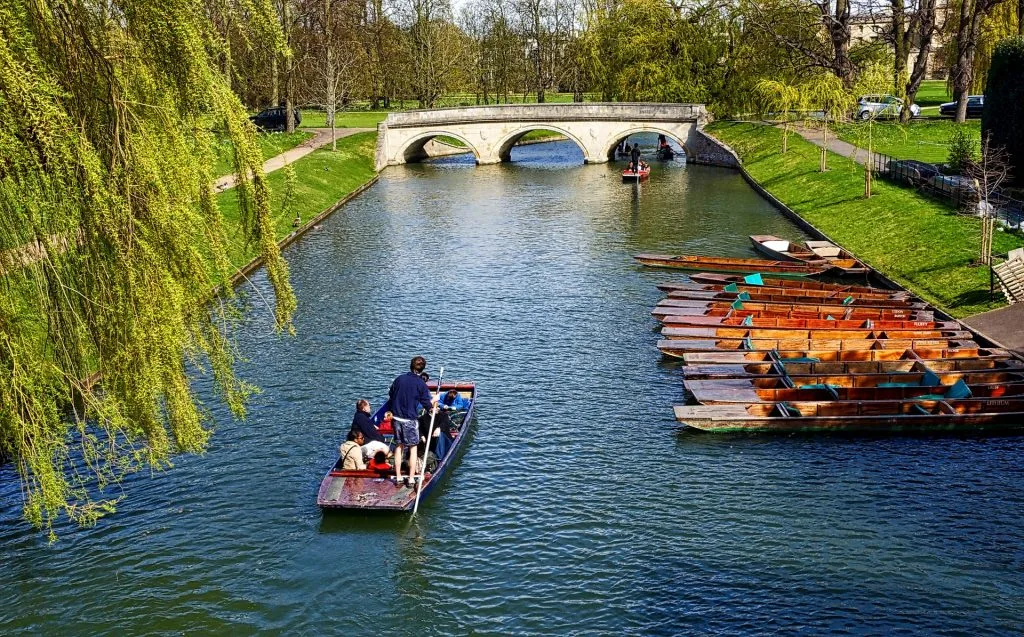 If spooky stories is not their thing, the botanical gardens, ice skating or a maize maze might be a fabulous alternative. There are lots great cafes and restaurants to have lunch or an early dinner before heading back to London, the train only takes an hour!
Find the best punting tours and self drive punt hires here.
London Souvenirs For Kids
We love having something to remember our trip by. Aside from making photo books with kids as a craft activity when we return, we always get them something from our destination.
We have some friends that collect them same of everything, wether it's a magnet or a book. However, we tend to get different thing from each place. Here are few idea of London souvenirs for kids.
A London Book
There is nothing better than reading a book before bed and your kid being filled with excitement of all the great family holiday memories.
Paddington Bear
Paddington Bear
is such an iconic cuddly toy for little ones to take home. With his cute red hat and blue duffle coat, he is such a cutie! There is plenty of Paddington Bear paraphernalia you can pick up around the city,
to activity sets, and books
to backpacks.
London Transport Set
The big red bus and the black taxi are two of the most iconic images of London. You can buy souvenirs on wheels to add to your children's car collection. We particularly love the Richmond Toys set as it includes a red bus, black taxi and a tube train!
The London Tidlo set
is another lovely train set. Aside from the train, it includes everything from, the London Eye, to Big Ben.
Is London safe?
There is no denying there have been many terror attacks in London over the last two decades. The vast majority of terrorism is intercepted by police, but of course, there is always risk. It's sad to say there is risk everywhere, not just in London these days.
That said, I take my kids into the centre of London all of the time, I have never felt unsafe in my city. I think everyone should exercise a certain level of attention whenever in any new city, and London is no exception.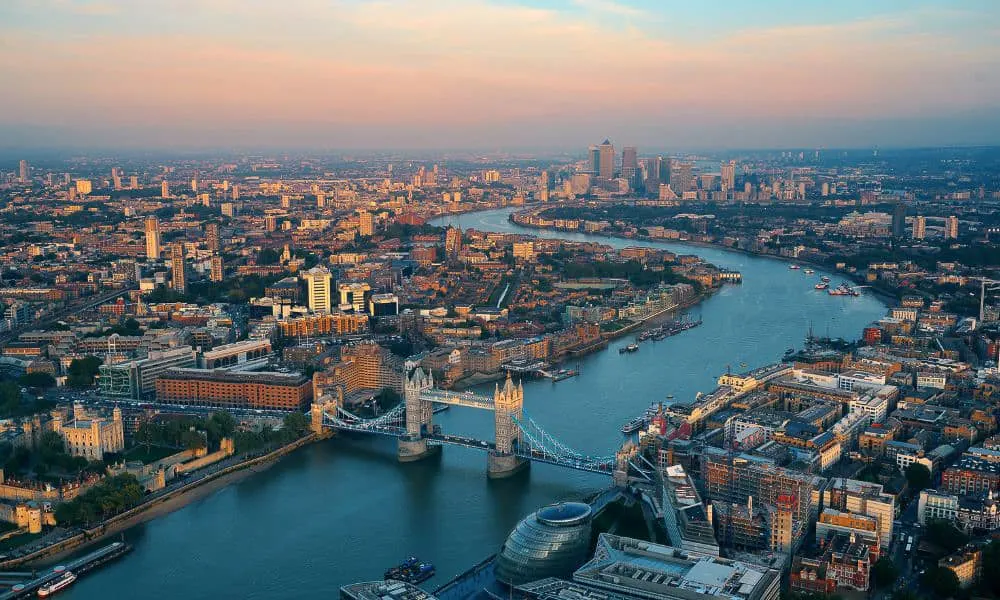 There are some hotspots in London for pick pocketing so be careful and keep your important belongings in a zipped bag close to you. Be sensible and don't leave things lying around.
I recommend buying an anti-theft backpack , this is not specific to London, but more so in general. You want to focus on enjoying yourself rather than constantly watching over your shoulder. See more information here about anti-theft backpacks
.
If you are concerned about crowds in London and losing your child ( we've all had that split-second moment in a store) you can buy a GPS tracking watch to make sure you know where they are at all times. This may be useful particularly for the older ones. For more info on GPS kids watches click here
.
Healthcare In London For Tourists
Healthcare in London is not free for tourists unless you are a UK resident. If you are travelling from Europe, or you are European, make sure to carry your European Insurance Health Card (EIHC) in case you need emergency treatment. That said, Brexit is likely to impact on this reciprocal arrangement.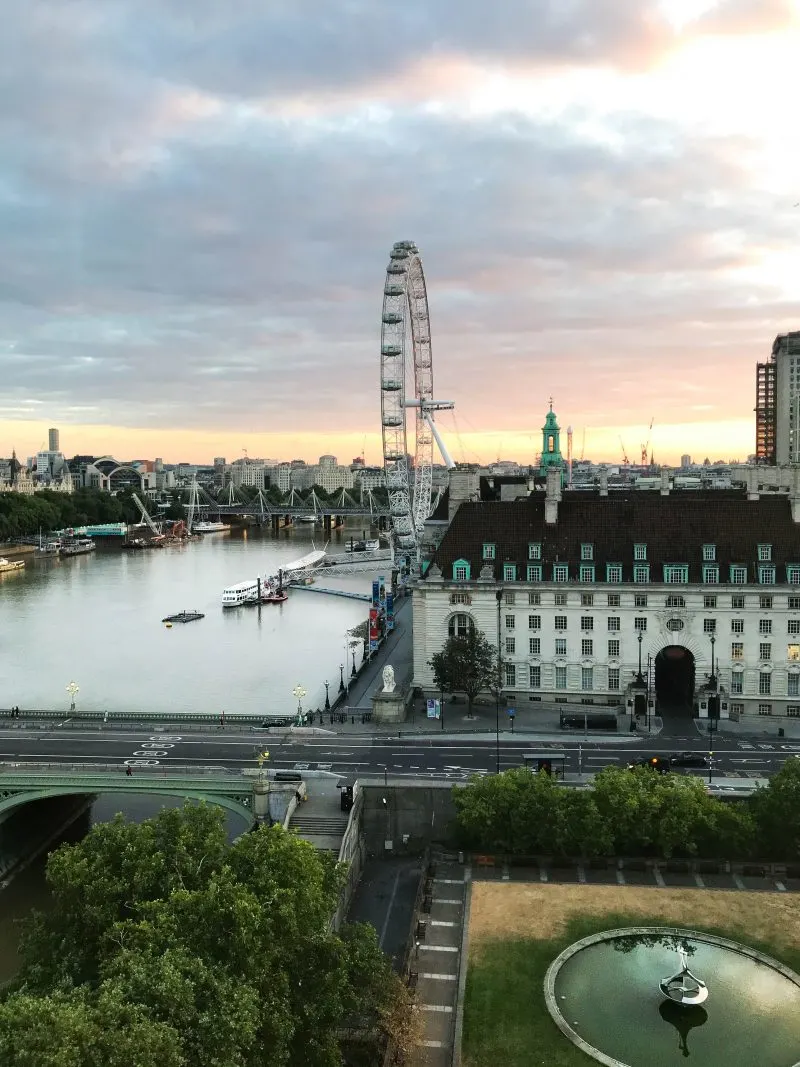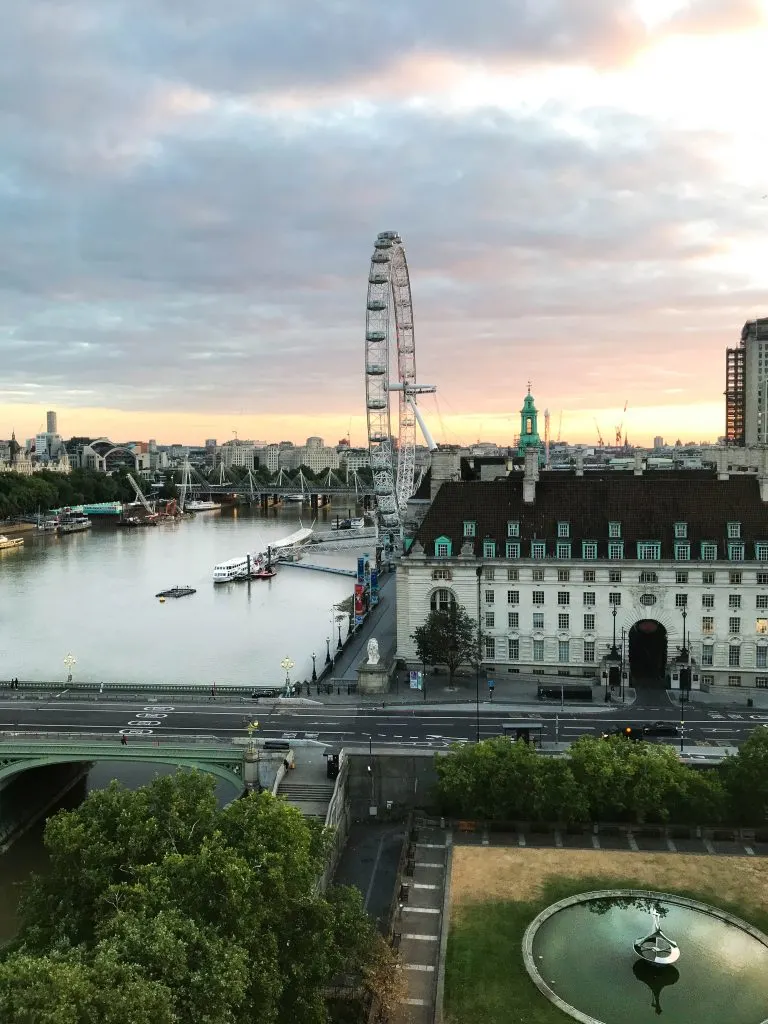 The UK government advise all International tourists to carry travel insurance to cover any healthcare costs. I can recommend World Nomads for those without pre-existing health conditions and Axa for those with existing conditions.
Click here to find prices on travel insurance.

In summary ……
London is an incredible multi-cultural city with diverse experiences for all ages. From toddlers, to teens and tweens, every member of the family will leave with fond memories of the city.
Wether your kids love an adrenaline filled activity, culture, or science experiments, London will live up their expectations.
I hope you've found this article helpful. We love getting your feedback, please leave a comment and we will get back to you as soon as possible.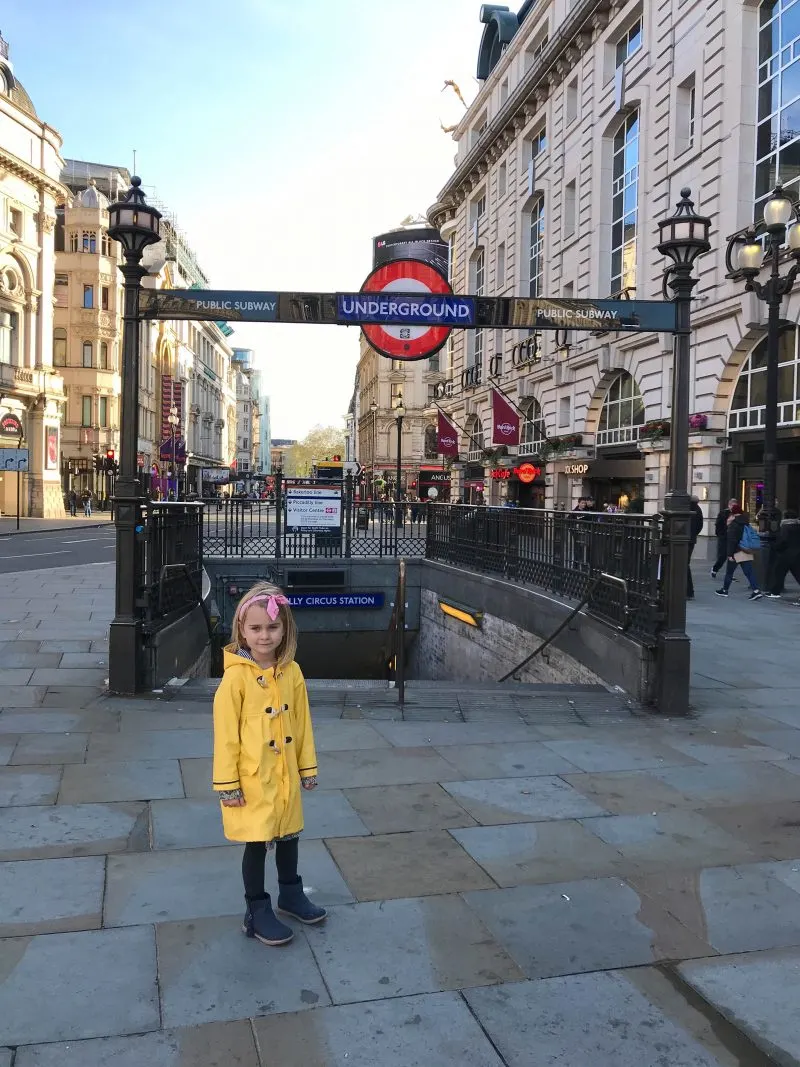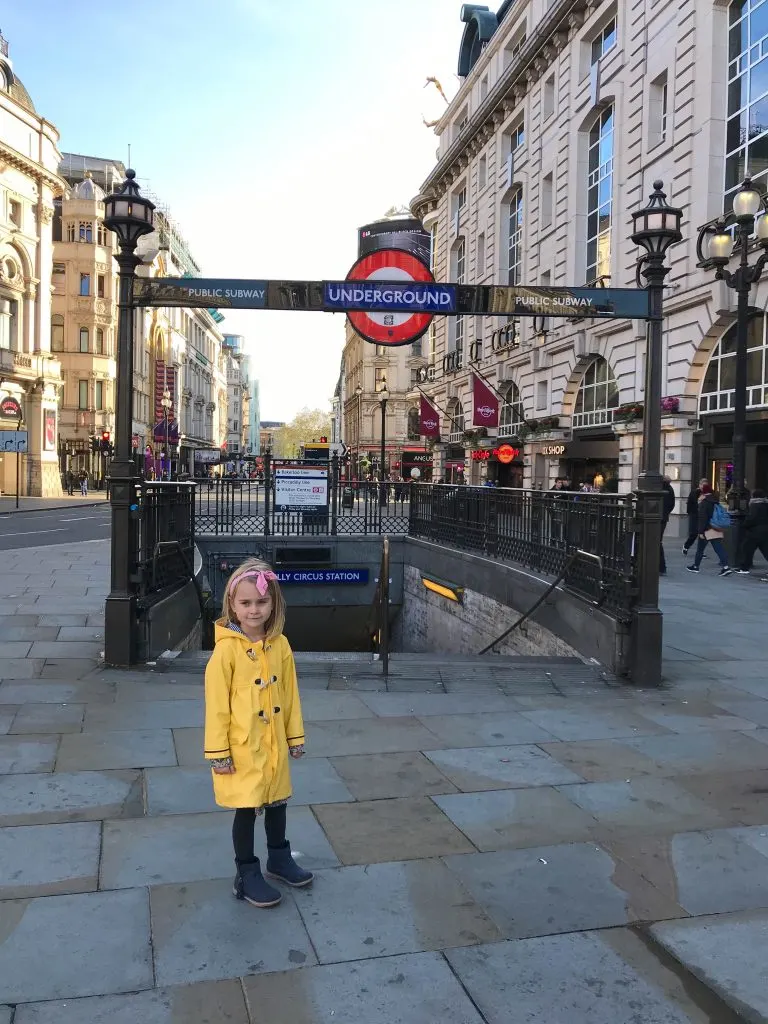 Did we miss anything in this article that you think would be a great addition to things to do in London With Kids? Let us know!
Disclaimer: This Best things to do in London with kids post contains affiliate links, by using them, it does not cost you any extra, we get a teeny commission. Thank you in advance for your support.
Do you plan to visit anywhere else in the UK? Why not check out
If you are new to London then check out these essential tips for first-time visitors.
The Best Family Friendly Hotel in the UK
Family friendly hotel in Oxford
30 Of The Best Family Hotels London
16 Incredible Things to do in London During February Half Term
15+ Fun Things To Do In Dublin With kids
30 Kid Friendly Restaurants in London to try this Summer