Guest post from The Stork and I about travelling as a solo parent – Over the past 10 years I've been a massive travel enthusiast.
Ever since I got the opportunity to live in Mumbai for a year, I've had the travel bug, always hunting out the next adventure, looking for the next amazing place to visit solo.
During my time in Mumbai I travelled as much of India as I could between work and I totally fell in love with it.
The people, the food, the culture, I loved everything about it. I spent the next three years working in Johannesburg where I got to explore much of Africa.
I've seen the gorillas in Rwanda, white water rafted down the Zambezi river, hiked to the top of Table Mountain in Cape Town, taken a helicopter ride over the red sand dunes in Sossusvlei, trekked the Simien Mountains in Ethiopia, had a lemur sit on my head in Madagascar, the list goes on.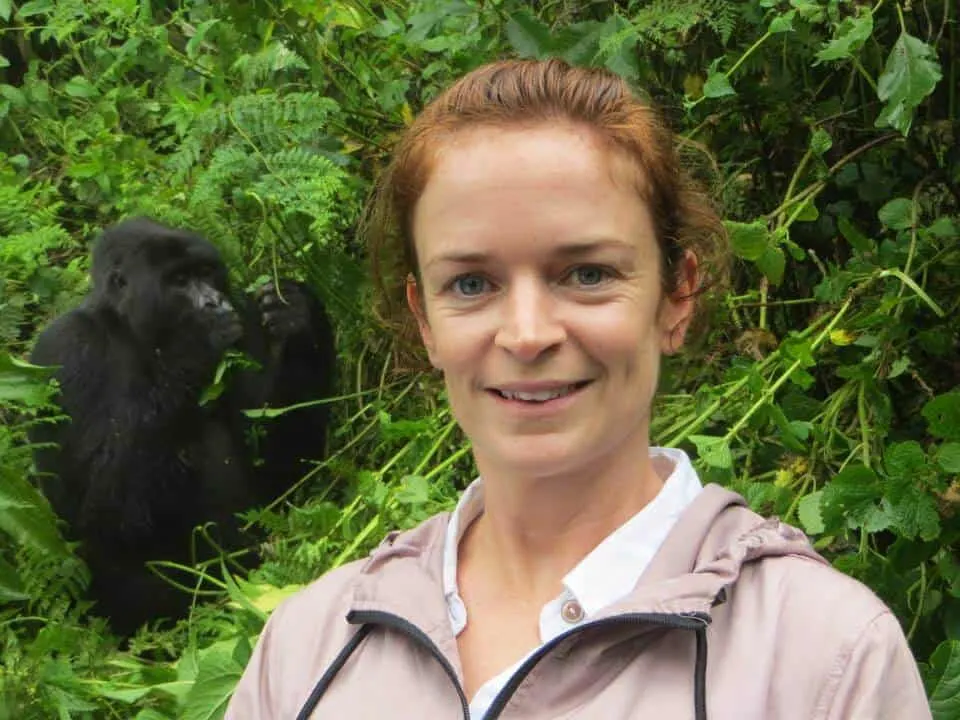 Most recently I spent two years working in Budapest which is a great base for exploring Central and Eastern Europe.
During this period I skied in Romania, hiked around lakes in Slovenia, visited Chernobyl during a trip to Kiev and explored much of Hungary and Croatia.
Most of my holidays during this time were pretty active, often involving a backpack, trekking, sightseeing, exploring, and adventures galore.
It's been a long time since I've sat on a sunlounger and read books all week, although I do believe there is a place for that type of holiday as well.
TRAVELLING AS A SOLO PARENT
Whilst I've loved these solo travel adventures, I'm about to turn 40 and for the last few years had been starting to think about the next chapter in my life. I was worried that as I was single, and not getting any younger, I might lose out on the opportunity to have children.
I'd put maximum effort into meeting someone to no avail, so after much consideration I decided I would try for a baby on my own. Following IVF treatment at Manchester Fertility Clinic I am now the proud mum of a 6 month old daughter, Daisy.
Although my life has obviously changed since having Daisy, I really wanted to ensure that I didn't have to fundamentally change my approach to holidays. I've maximised my travel opportunities during my maternity leave, mainly within the UK, but also to Europe and I've just booked a trip to Jakarta to visit friends. These are the tips I've picked up along the way, when travelling on your own with a baby.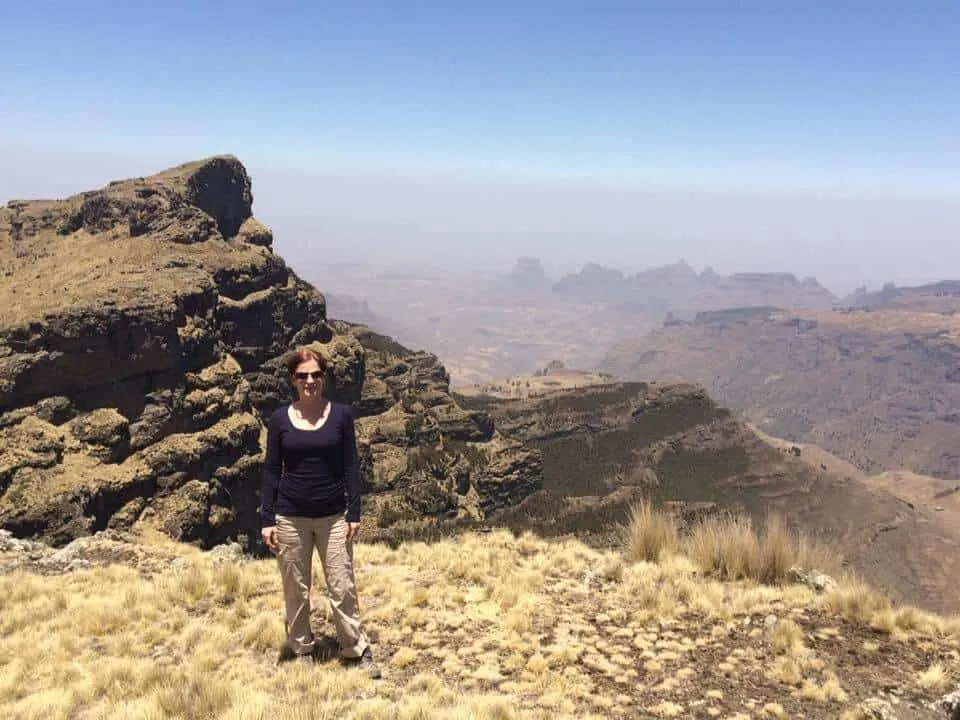 TOP TEN TIPS FOR TRAVELLING AS A SOLO PARENT
1) Rely on the kindness of strangers
This is my number one top tip. Very early on I learned to ask for help. People have helped me to carry the buggy up and down stairs, on and off trains and in and out of taxis. They've helped me to carry my bags when I've not had enough hands.
They've let me go before them in the queue, helped us on and off the bus, put our bags in the overhead compartment and put the buggy onto the luggage rack. One man even held Daisy whilst I put my sling on when getting off a plane. I've had more help than I've ever imagined from people I've never met before.
I try not to be shy in asking when I need it, but more often than not help is offered before I even have to ask.
2) Make 'cheeky requests'
I've got used to pushing the boundaries a bit more than I would have before becoming a mum and making cheeky requests. It helps that Daisy is super cute and when she flutters her incredibly long eyelashes at the staff and smiles sweetly, we seem to get additional perks! Shameless!
I explain to everyone I come into contact with whilst travelling that I am on my own with a new baby and I find everyone to be really helpful. The things that people have done for us:
Allowed us to use the business class queue at check in to skip the long wait

Secured us a row on the plane where there was an empty seat for extra room

Let us push to the front of a long queue for a taxi.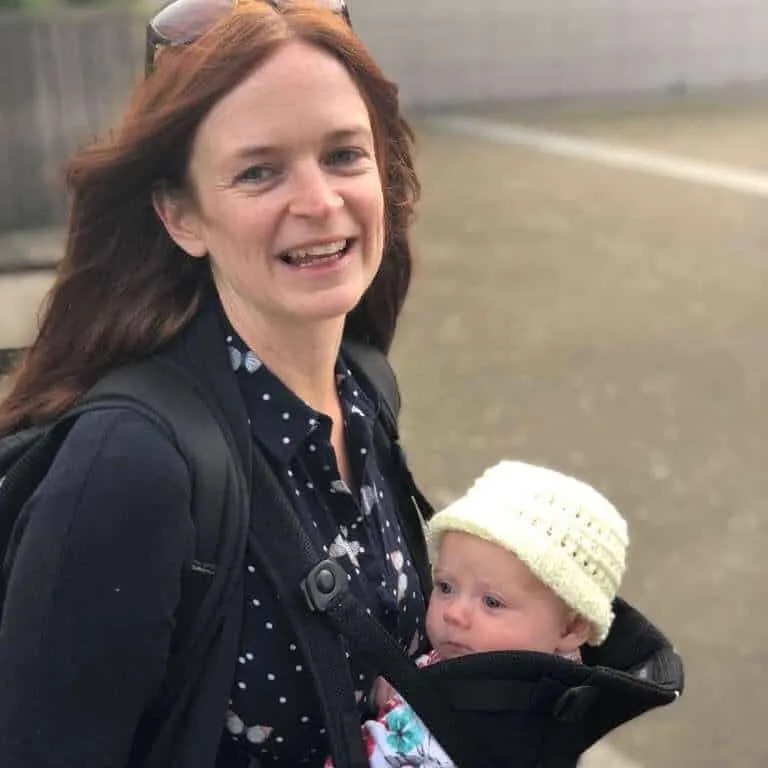 3) Travel as light as you can
Everyone knows it's difficult to travel light with a baby, but it is possible to cut back in some areas. If you are travelling on your own, you will only have two hands free, which could be taken up holding the baby.
There are a few ways of travelling light to make life easier for yourself:
Research what equipment is available at your destination rather than taking it with you. You can often hire cots, prams, car seats, high chairs etc.

If you are visiting friends who have children, they will probably already have many of the essentials, so check with them first.

Find out what is available to buy at your destination, for example, I bought nappies, baby shampoo and wipes when I arrived rather than using up valuable space in my suitcase. Only take what is really essential. Spend some time considering if it is imperative for the success and comfort of your trip, or merely an unnecessary luxury.

Consider whether it's easier to do a wash during your time away rather than taking additional clothes.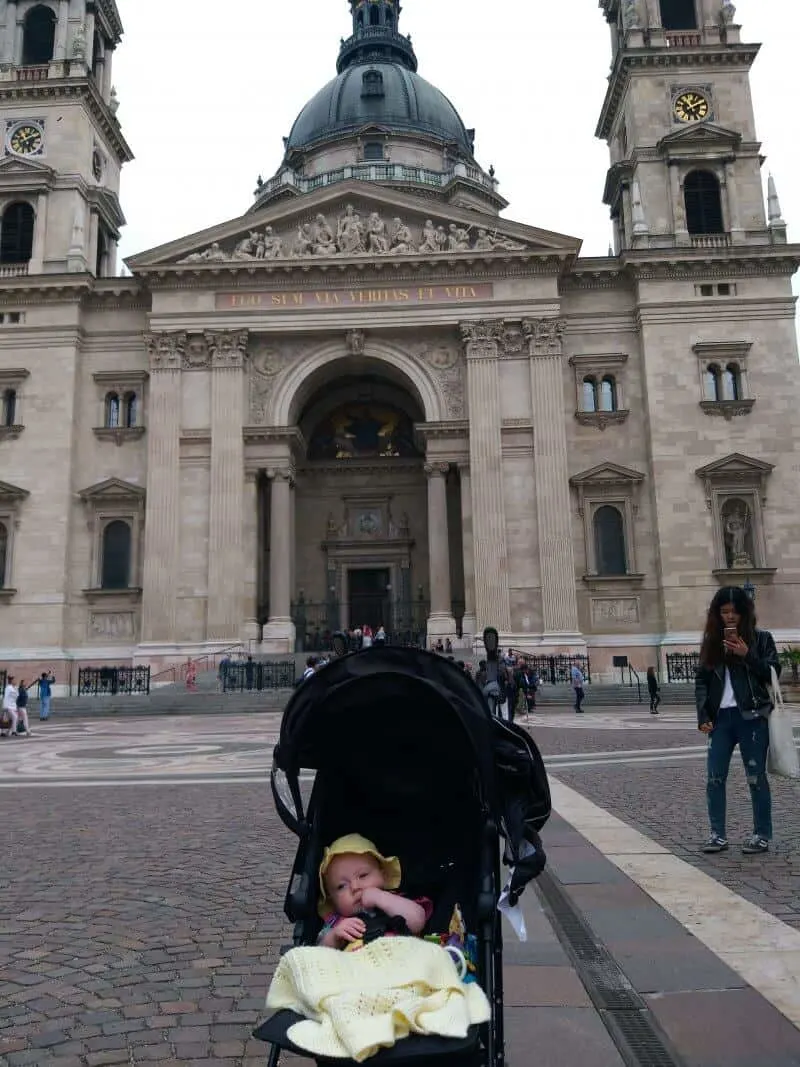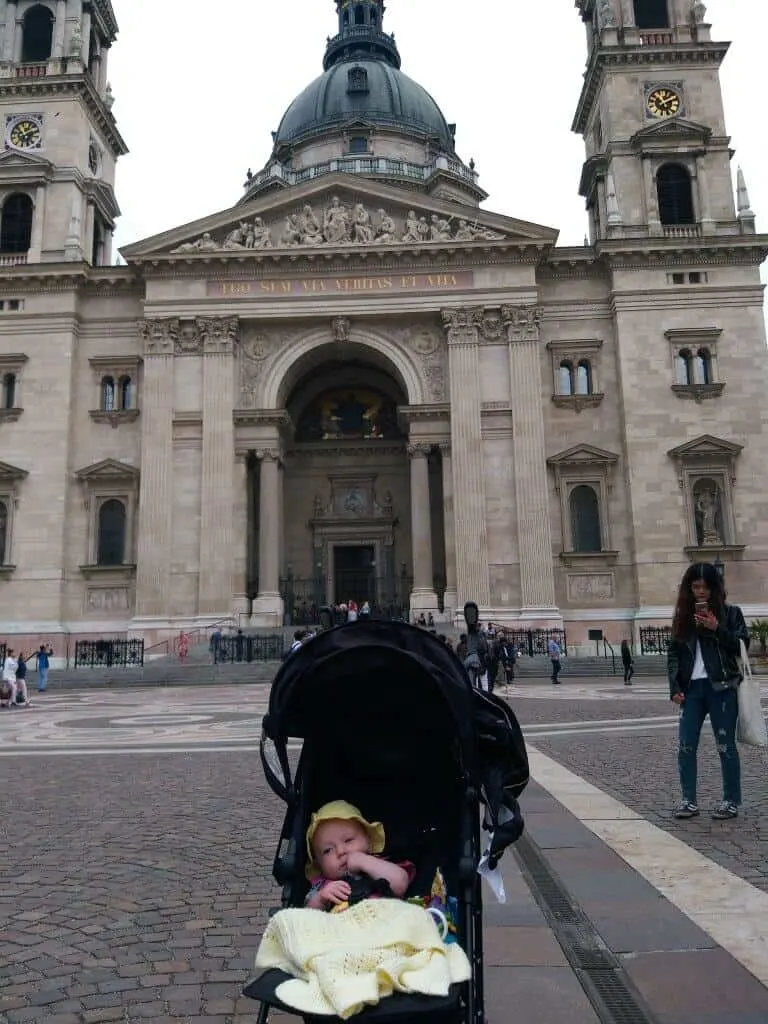 4) Use a sling
I find that if I have Daisy in the sling it means I have both hands free for everything else. Also she loves being in the sling, so it keeps her happy. If she is wide awake, having her facing out works well so she can see what's going on and if she's tired, having her facing me helps her fall asleep.
5) Organise your hand luggage for easy access
When you have your baby on your knee it can be awkward to reach into your hand luggage for your essentials, therefore it's worth organising your packing in a manner that allows you easy access to everything you'll need during the flight.
6) Take a lightweight buggy
When travelling it can be easier to have one of the very light buggies rather than a heavy travel system. They can easily be lifted up and down stairs, on and off trains and buses etc. They fold up for easy storage and they fully recline enabling baby to sleep whilst you are out and about. You don't have to spend a fortune as there are many reasonably priced models.
7) Ensure you have some adult company:
If you travel solo with your baby, you may find that you crave some adult company. There are a few ways that you can ensure this is possible:
Take advantage of an organised single parent holiday designed so that you meet others in a similar situation

Book a holiday where there are child care options available so you can organise to go out in the evening if you desire

Organise group holidays with friends or family

Take advantage of any invitations to stay with people you know who live in places you would like to visit
As I have been lucky enough to live all around the world, my friends are now scattered far and wide. The vast majority of my travels with Daisy have been to visit friends which makes things much easier, particularly if they have their own children as they already have all the equipment.
8) Time your travel wisely
Try to time your travel when you think your baby will be at their best. I paid a bit extra for a more suitable travel time which I wouldn't have done before having my daughter. I knew that if we didn't have to get up too early or arrive too late it would mean that Daisy was less tired and make life easier for both of us.
9) Take your time
Sometimes it is easy to feel rushed by other people. You might see the classic eye roll when you turn up with baby in tow as well as all the accompanying equipment! Try not to let it bother you and take as much time as necessary.
I also advocate leaving more time than you think you need as everything always takes longer than you anticipate with a baby.
10) Consider a trial run
If all of this seems a bit overwhelming and you are feeling anxious about going solo with your baby, consider trying a short trip for a trial run with a friend or family member. This way you can suss out what you need and how everything works, enabling you to feel more confident when you try it alone.
Mel has created The Stork and I in order to empower single women who want to have a baby but can't find the right partner, to understand their options. For more information follow her Instagram Account or sign up for her blog.