Welcome to Travel Mad Mum! I am Karen, mum to Esmé, Quinn, Fíonn and Fern, wife to Travel Mad Dad Shaun, nurse, and family travel blogger. Jack of all trades, master of none!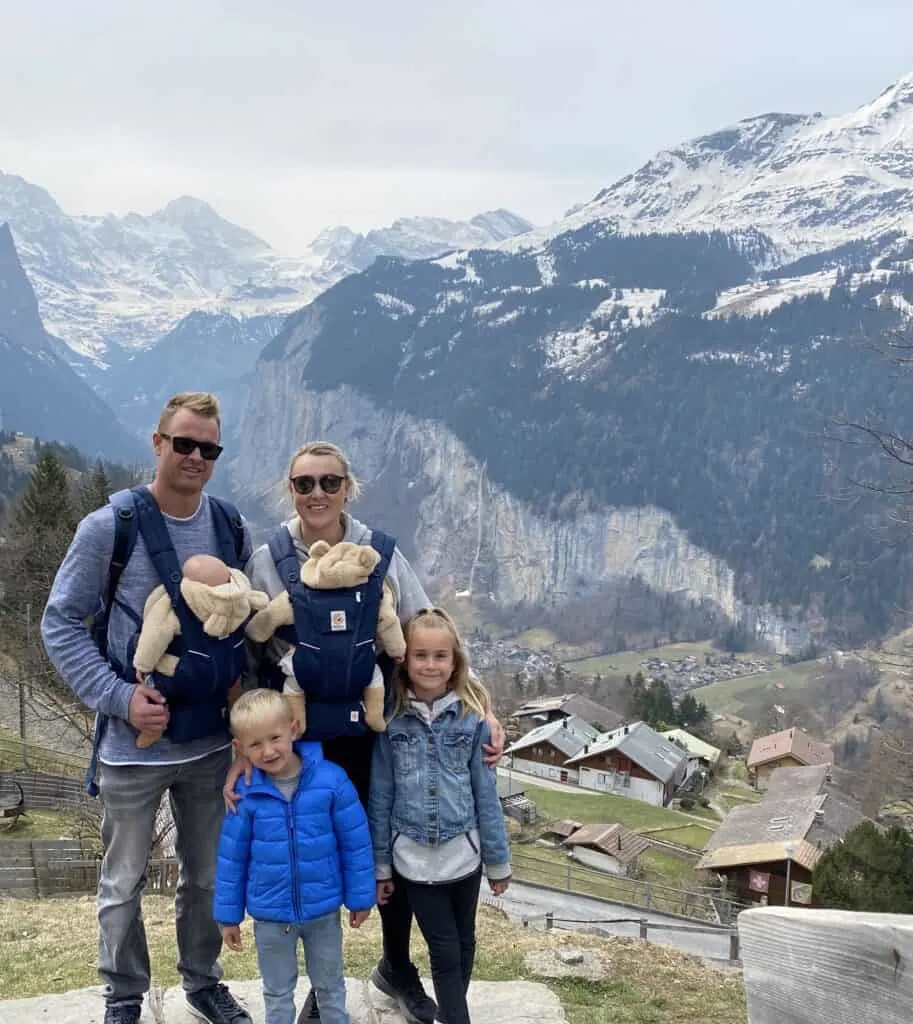 When I had my first two children I was lucky enough to receive one year of maternity leave from my employer ( the National Health Service in England). Both times I used it to travel full-time.
It was the perfect bonding time with our babies, getting to know them early on without the pressures of a regular household. We backpacked around Asia when Esmé was a baby.
Whilst on maternity leave with Quinn, we used the time to drive the pan-American highway from Canada to Argentina. I know that sounds completely crazy. It took 7 months and was my favourite trip by far! Travelling through places like Nicaragua, Colombia and Peru, it was a lifechanging experience.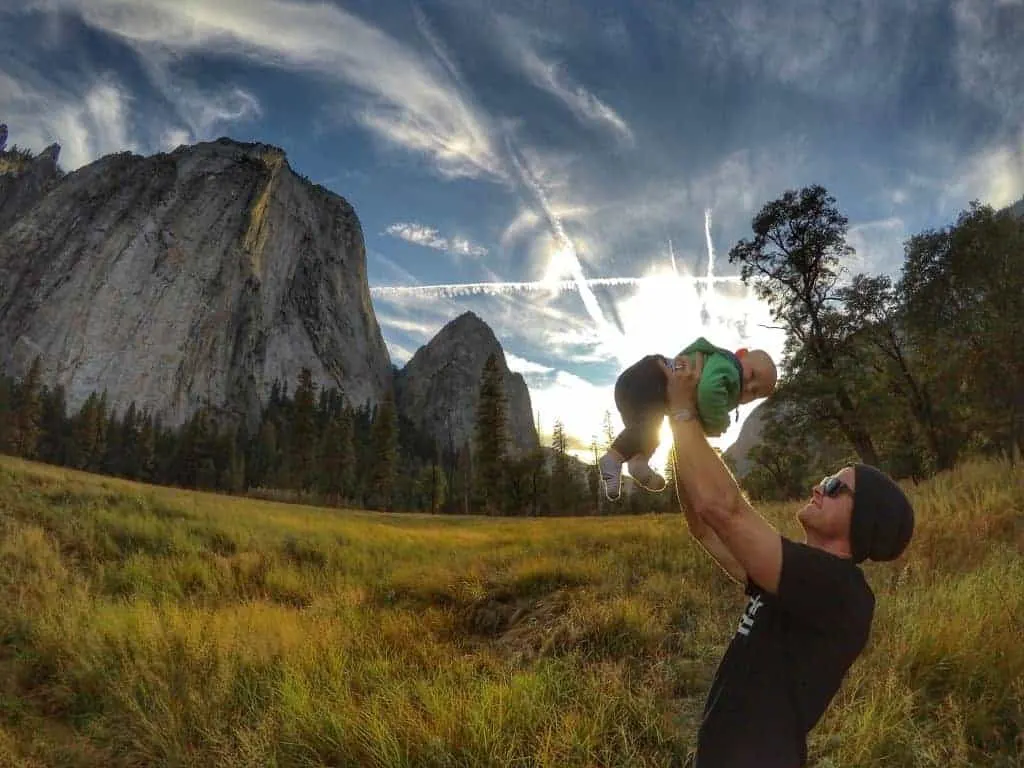 In 2018, we found ourselves back in London with no plans for any more children and were keen to find a way to travel affordably and comfortably long term.
Just before cov*d hit we bought an old American RV off eBay and renovated it into a beautiful home on wheels. We had just moved out of our house and were about to set off on a Europe to Asia road trip adventure. Of course like everyone, our plans changed drastically.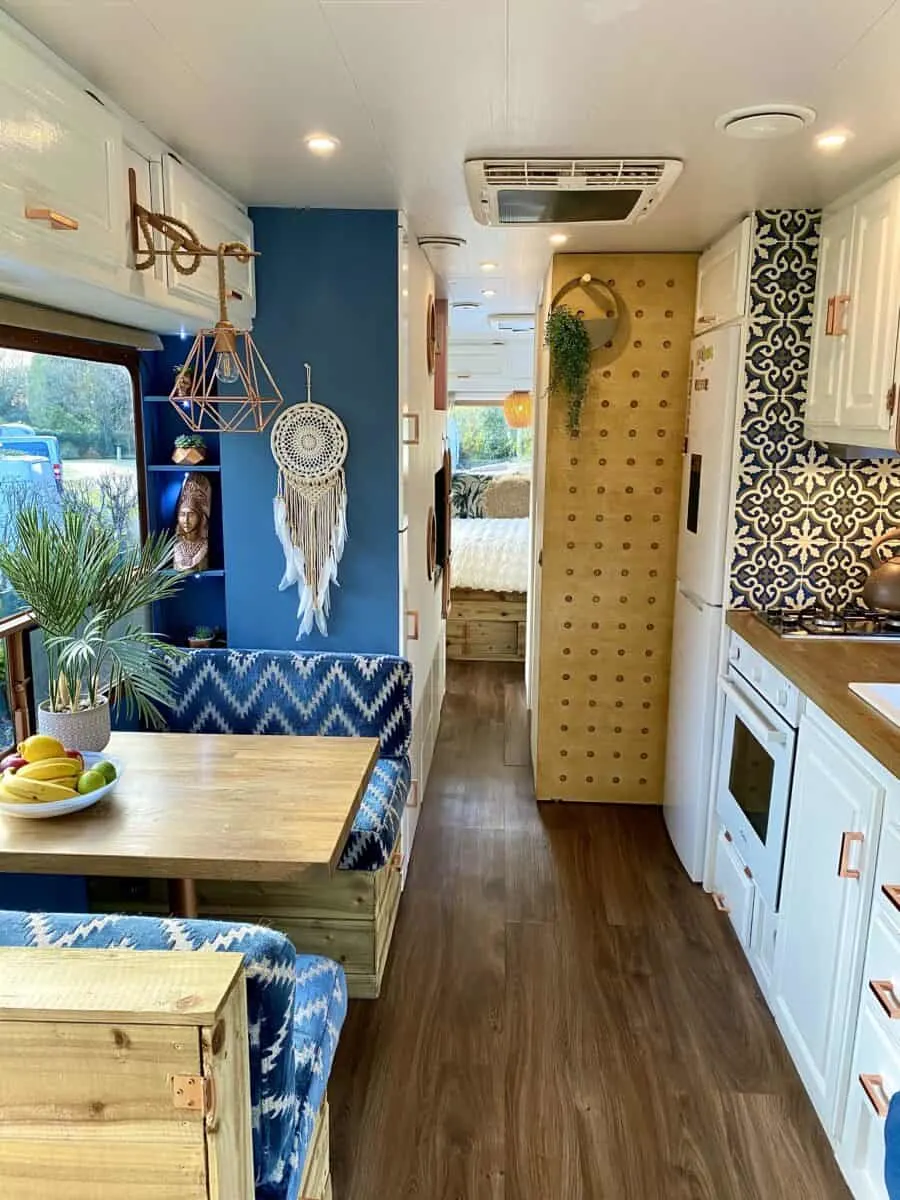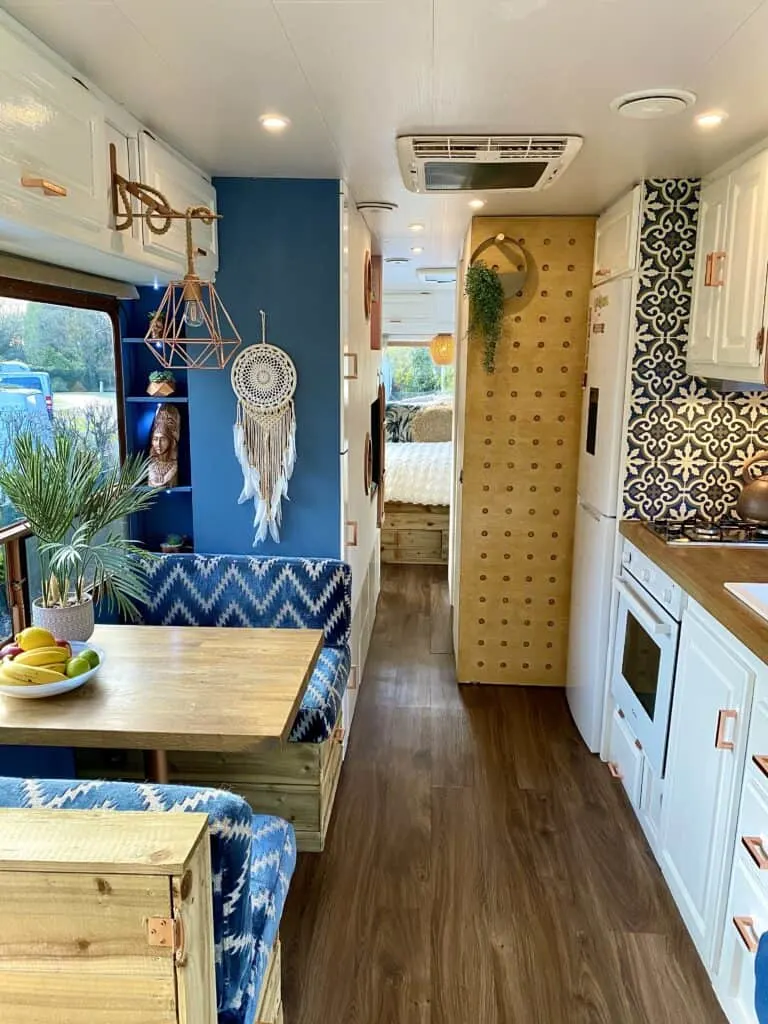 I was back at work full-time in the depths of caring for patients during the pandemic. Meanwhile, we were living in an RV (in London) at a closed camping site. We were so lucky there was a campsite available for key workers.
Funnily enough, the campsite was in our local park in Crystal Palace. We ended up staying at the campsite for a whole year! It was insane, to be honest, but I loved every minute of living at the campsite in our little home.
It came to a point where we needed to make a decision. Was Europe going to open up any time soon to make the trip? We were put off by constant swabbing on different borders, so made a massive change in our plan.
My brother was working in the Middle East and sent me an email on a whim with a job advertisement. I applied for a job as director of clinical operations in Abu Dhabi and was successful. So we decided to put the RV into storage and base ourselves somewhere new!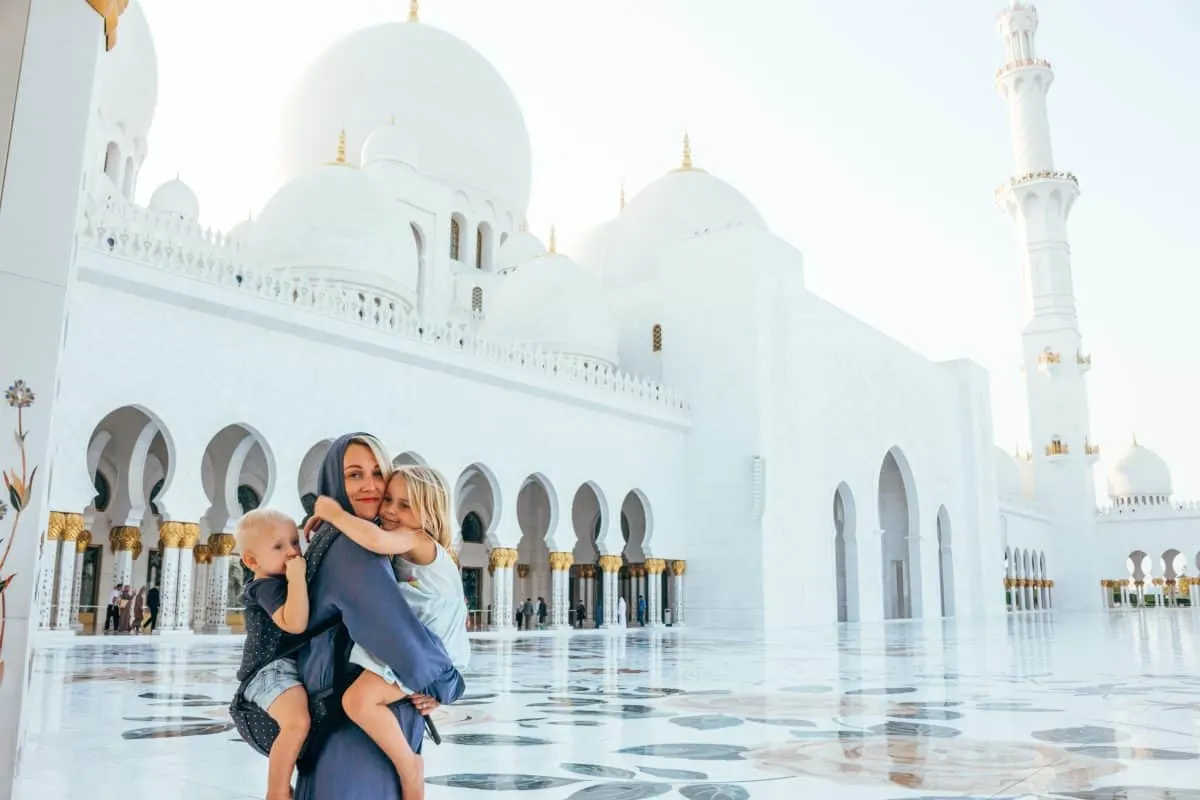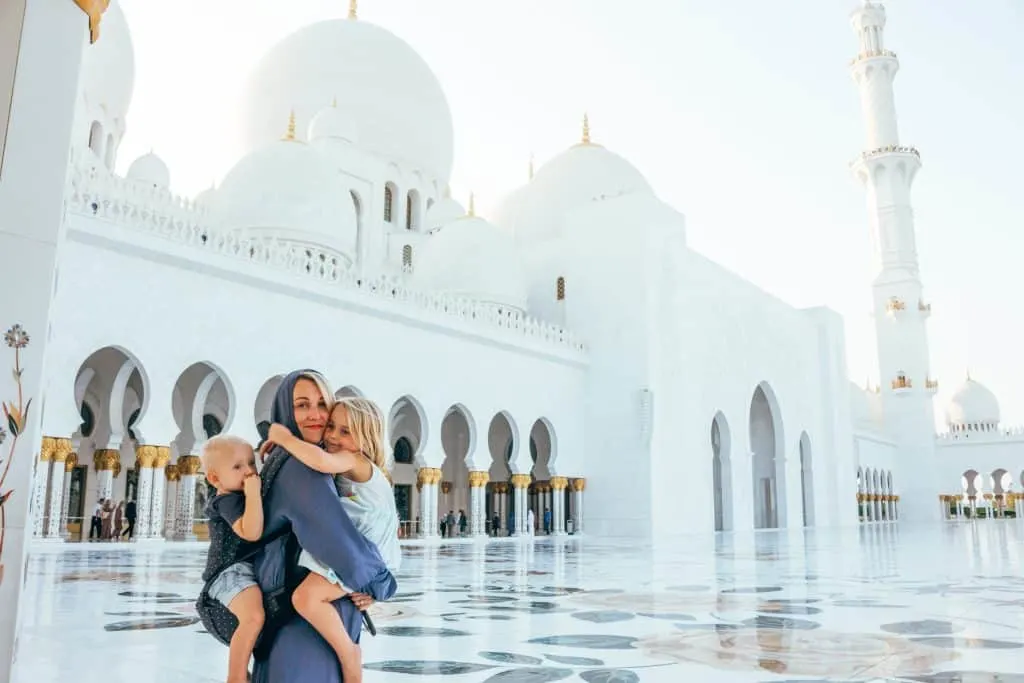 The idea was to stay for a few years and save whilst the world of travel was static. All the time being in new surroundings and having somewhere cool to explore.
Just days before leaving for the Middle East, I was feeling queasy. Hubby was super stressed packing up our life. I decided to take a pregnancy test and it was instantly positive.
I was totally shocked and could not figure out how I was going to manage the move, starting a new job pregnant, trying to find a home, a school for the kids and everything in between.
I felt so much worse than my first two pregnancies and had to break the news to hubby we were going to have a stowaway on board to Abu Dhabi.
Obviously, every child is an absolute blessing but this was at a time when it was all super difficult to comprehend.
Arriving in the Middle East, I decided I needed to get a scan as soon as possible as hadn't been checked in the UK. Again because of Cov*d, hubby could not come to the scan. I had a slight feeling it could be twins because I had felt so unwell so early and the pregnancy test went positive so quickly.
Part of me thought maybe I was just a bit older and wasn't coping as well with all the other stressors in life. Well, I was not wrong, we had not one, but two cheeky stowaways on board.
Locking ourselves in a hotel bathroom and setting the two kiddos up with a movie so we could just grab five minutes to discuss – we laughed and cried with nerves about how we were about to go from a family of 4 to 6!
So there I was in a brand new job, pregnant with twins in a new country, let alone a new continent.
We stayed in Abu Dhabi for 18 months. I gave birth just minutes away from the very iconic Grand Mosque and after a while we decided we wanted time together as a family with the babies whilst they were still little.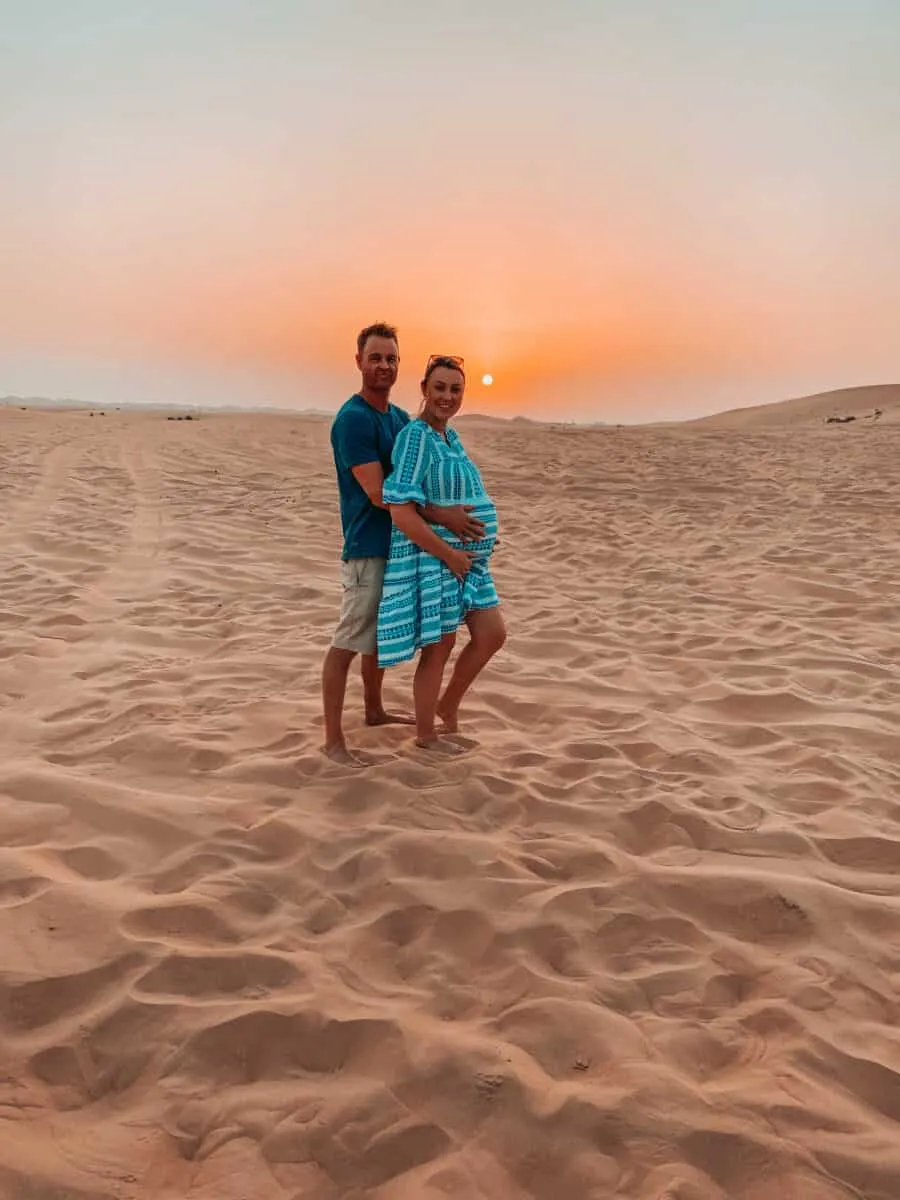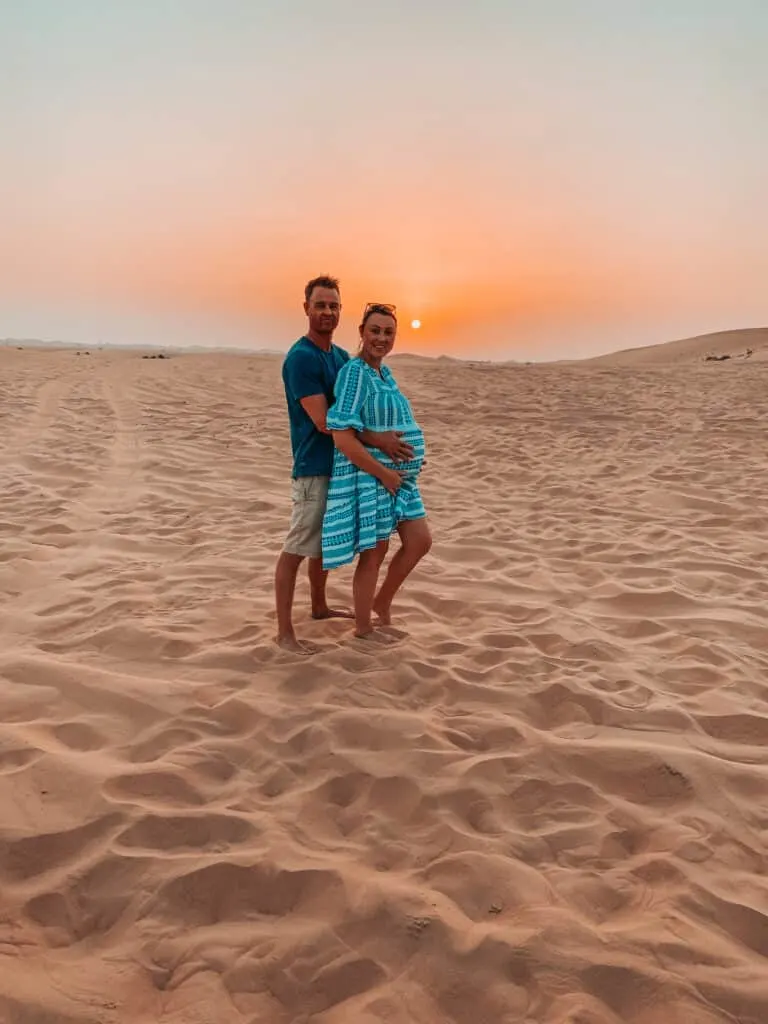 My maternity leave in Abu Dhabi was three months, so when the twins were 11 months old we decided to move on. We would have loved to stay but it's an expensive place when you are not earning locally.
We pulled out the map and thought where could we go that is not too far away? Has beautiful nature, beaches, surfing, wildlife and culture that is affordable to live? After a lot of research and trying to find suitable places with long term visa options, we settled on Sri Lanka. Vietnam and Indonesia were also potential locations.
So in December 2022, we again packed up our lives and moved to the South West of Sri Lanka. I am currently having a mini break from healthcare and working online at the moment running my websites which generate an income.
I do love my profession as a nurse and would like to get another job but right now the twins need me at home. I will probably give it a year or so before I look for another role. After all, the idea of moving to Sri Lanka was to have time with my babies.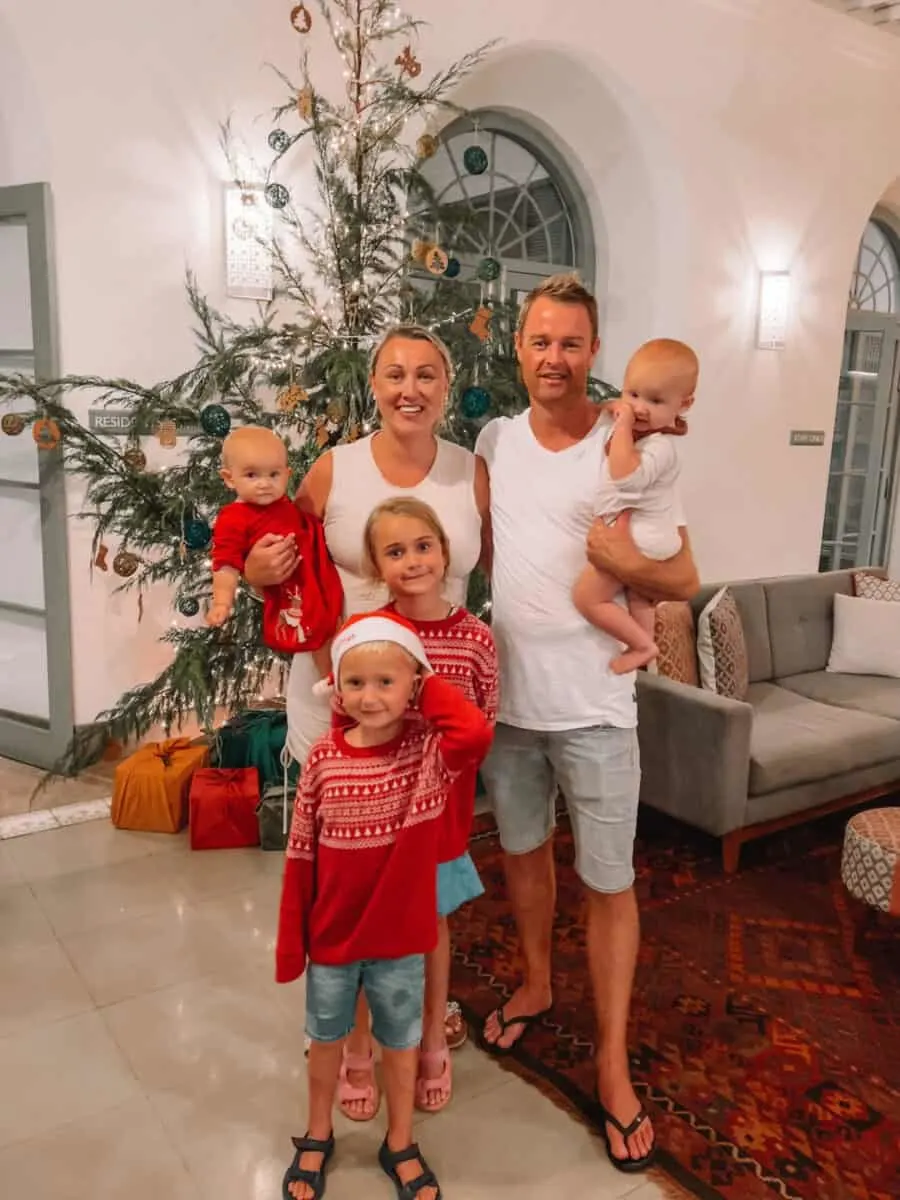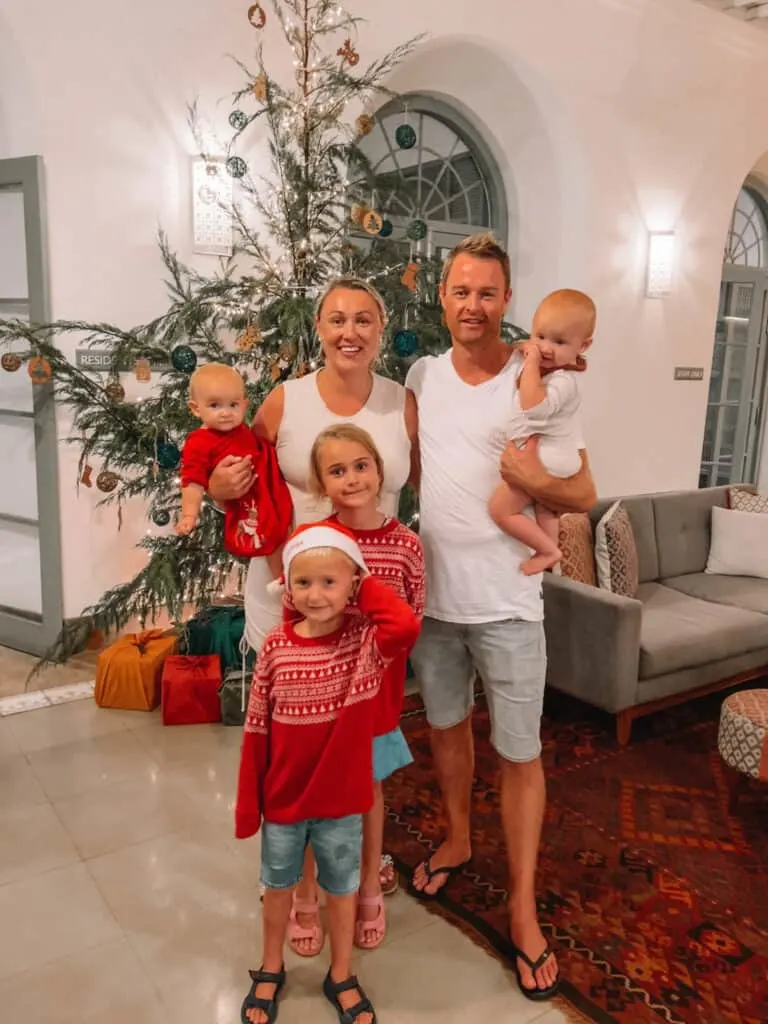 Whilst on our expeditions with our kids, I decided to document all of our experiences so we could share our top tips with like-minded travel loving parents. You will find lots of tips on this website from newborn to young child, from flying to road trips and everything else in between.
My favourite thing to do is develop destination guides for the places we visit to make your trip easier. We list kid-friendly hotels and accommodation as well as restaurants and activities.
I am from Ireland originally. My husband is a New Zealander and he's also a builder by background.
Infact alot of people ask what Shaun does for a living. When we were living in London he was full time working on our house.
We worked our way through 3 property flips in less than six years whilst also livng on the project. This was so good for supporting our current lifestyle as our mortage became smaller and smaller with the equity we had built up through 3 major renovations.
Alot of people online try to sell the 'we sold everything to travel the world' dream and as we know from the pandemic travel revenue streams are not bullet proof so we are big fans of advising people to get into property to support their future family adventures
Shaun is great at photos and videos and his work is very much the face of our blog when it comes to Instagram and You Tube. I tend to do all the liaising, travel planning and writing.
Do let us know
Karen, Shaun Esme, Quinn Fíonn and Fern x x x x x