Who am I kidding by saying that flying with a toddler is a piece of cake? Not you – I am sure. Usually the aim of the game is how quiet you can keep the little Duracell bunny. Rule number one, don't try to be too smart! Me: A long haul night time flight will be perfect, I will stick her in PJs and she will sleep all the way after a warm drink. Answer: Wrong! Why? Because she is not a little baby anymore and is stimulated by just about anything. Having both won and lost this game a few times, I feel I can advise you appropriately.
FLYING WITH A TODDLER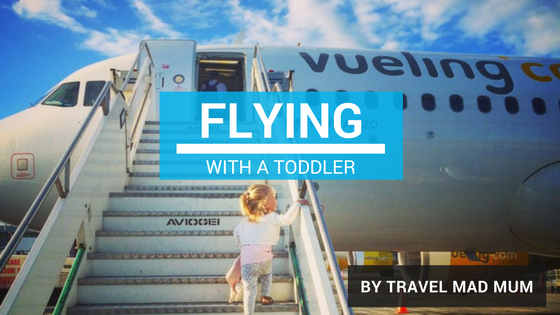 Ask at check-in if there are any spare seats onboard.

Your little one is getting too big for a bassinet now and if they are not yet two years old, you haven't bought them their own seat. Try to request one of those beside you if they are available for extra space. Recently the lovely Emirates gave us an entire middle row of four seats between the three of us. Esmé took 2.5 of these stretched out, but hey she slept!

Look for a family/ VIP security line

My experience of getting invited into this queue when flying with a toddler is hit and miss, depending on the country. Ask at check-in if there is a queue for families. I personally find it easier to offload the buggy if you have one at check-in and wear Esmé through security.

Make sure all of your liquids are ready for inspection

They will be tested if they are your little ones food and drink for the journey. I always forget at least one thing at the bottom of the bag! Wear things you are not going to have to take off, this is not fun whilst chasing a toddler. For example, I try not to wear boots and a belt because I know I have to take them off!

Let them run ragged in the terminal


In the aim of tiring Esmé out, I let her do as she pleases in the terminal which usually means doing laps. Me and Shaun take turns walking after her. The result we want is she is going to be happy to sit still, watch movies and play with her toys on the plane!

Do yourself a favour and don't board early


You're just prolonging the time you have to keep Duracell bunny entertained. We always try to go last.

Look for a playground in the airport terminal


Most airports have an area for kids to play. Look at the information screens to find them. Some are better than others, Dubai Airport is a favourite of ours.

Entertainment for the journey 

Our favourite entertainment for Esme is the Keep Em Quiet bags. They are specifically designed to quite literally keep kids quiet on a journey. They are made to order with lots of things from snacks to 3d puzzles and no-mess water painting. They have been amazing and have genuinely kept Esme entertained for hours, helping us to avoid screen time. We don't generally need to bring any toys with us for the holiday.

However, we do love to bring our Superwings transforming plane. Esme loves the cartoon and since it seems so educations we don't mind her watching it. These cute aeroplane and helicopter characters jet around the world stopping in different destinations embracing culture, language and sites. 

Ask the cabin crew if they have a toddler kit.

If they see you are flying with a toddler, they will normally give them to you, but if they forget just ask because they usually kill at least half an hour. For more detailed info, see my article 'Toddler hand luggage essentials'.

Bring lots of snacks and order a meal for your little one if you are long haul


Snacks always win despite if it's on the plane or not. I never knew you could order a meal for a toddler that doesn't have a paying seat until recently. Again, hit and miss but worth a try.

Ask the cabin crew for help


Sometimes they are pretty nice and helpful and will specifically ask what you may need throughout the flight. I always give them the heads up that I will need milk heated, etc.

Bring familiar comforts


We always have the dummy, spares and the cuddly toy called 'babeee' that we dare not loose. I also always bring a blanket with us. This drives Shaun crazy because he thinks we can get one on the plane. It has proven useful because if they don't have a spare one you're screwed because either Mum or Dad is going to be cold during the night.

Use natural remedies 

I find Esmé gets a little dry nose after a long flight. You can buy a eucalyptus nasal spray which works wonders. I also put a little bit of Vaseline around her nostrils and keep her as well hydrated as possible. Make sure to give sips of water for take off and landing to prevent ear pressure problems.

Look after yourself


Make sure you don't forget about yourself. Keep well hydrated, lots of leg movements to prevent clots and try to get your head down for a sleep while your little one is. Or, if not a sleep, have a glass of wine, relax and watch a movie. If you are flying with someone else, take turns.
This is the best advice I can give to you having taken Esmé on more than 20 flights already. I find that the most draining part about flying with a toddler is the amount of energy you have to put into the entertainment. We rarely have too many tears or tantrums onboard if we make the necessary effort. Don't forget you will reap the rewards at the other end (if you are going to be on your holiday).
HELP ME TO KEEP WRITING
Have you found this information helpful? We would be so grateful if you could give a small token of appreciation by becoming a patron which you can checkout here. What is a patron you may ask? In this digital age there is a demand for immediate information online. Being a patron is a new-age way of giving back for the information, which takes time to put together with no financial return. It's the very same as Go Fund Me.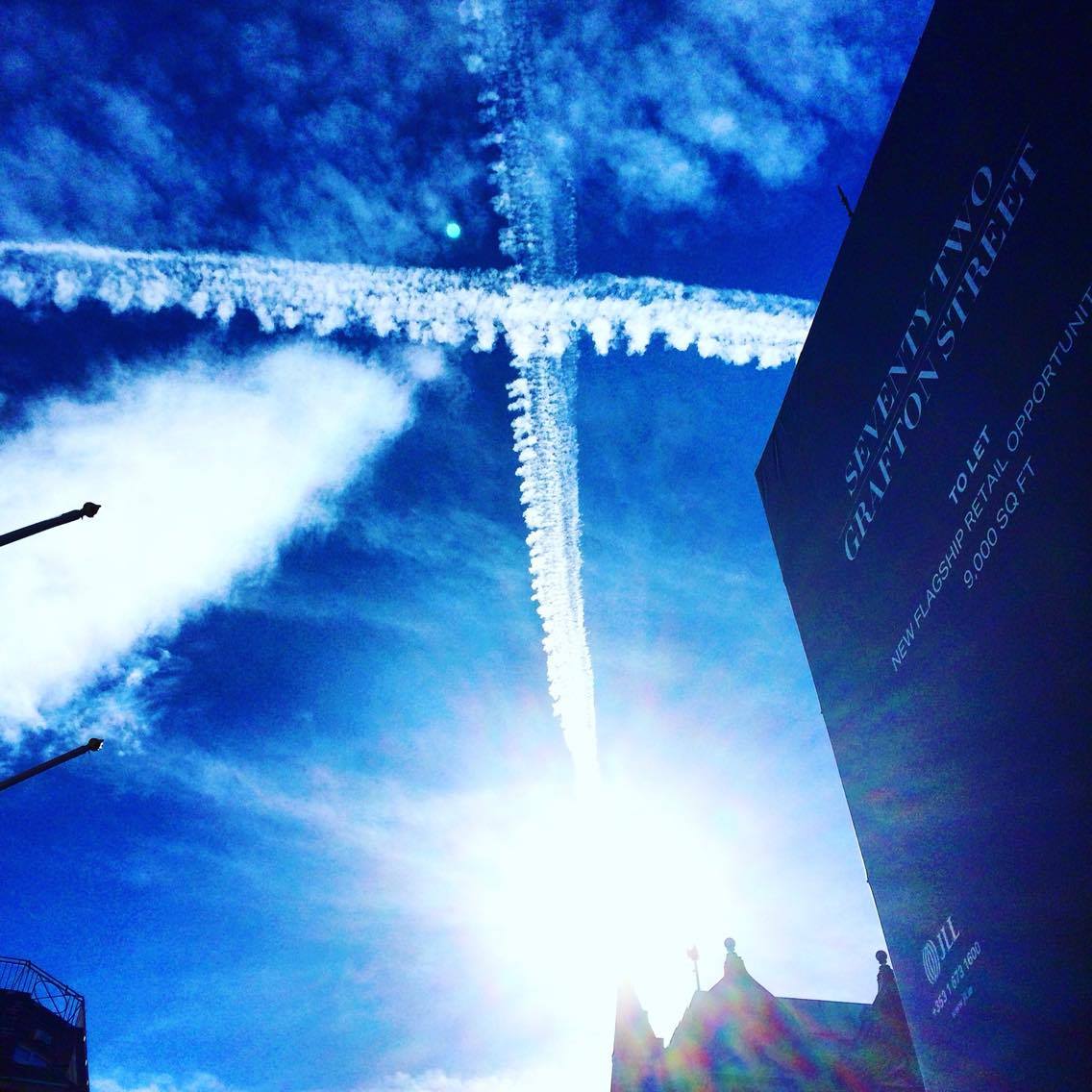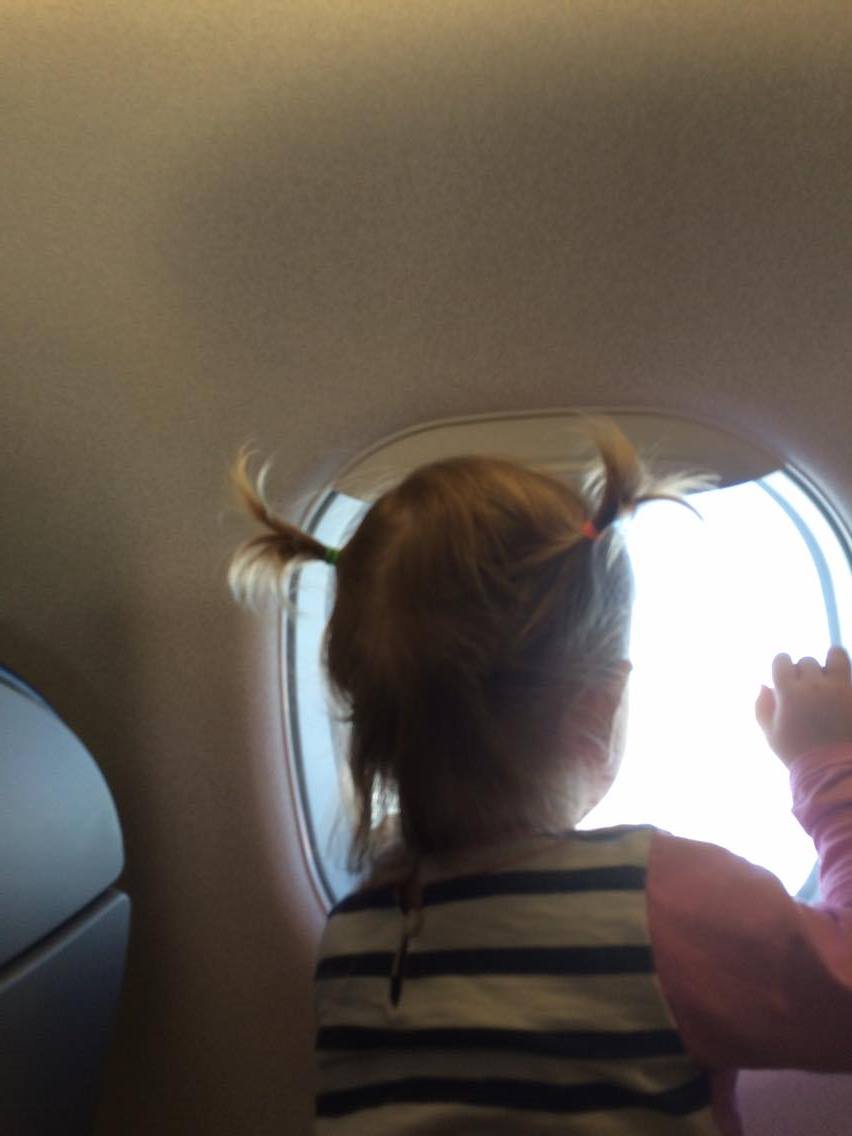 You may also like:
Toddler hand luggage essentials