Car seats have to be one of parents clumsiest over sized nightmares. I get asked the question daily, should I take my car seat on holiday? They are heavy, arm breaking pieces of baby paraphernalia that leave us parents in a state of guilt for not wanting to bring them with us. Not to mention
I've seen it spark outrage and debate online between parents when opinions are expressed. The moral of the story is, someone needs to invent an amazingly light weight car seat for all ages from newborn that can offer the same level of safety whilst also being easily transportable. At the end of the day, we all want to keep our kids safe, at home and when travelling.
I have travelled both with and without car seats. I take the view point, if we rent a car, then we will certainly take our own. Not only will it save us money, but we can also be certain of the standard of our own car seat. We can't be sure what we will get on rocking up to a car rental office.
This time last year, we arrived into Canada. We drove through Alberta and BC, before making our way down through the states, all the way to Argentina, predominantly by road. We rented lots of times from Kayak. That is my 'go to' website when renting a car.
We lugged our two car seats thousands of miles over six months. They were incredibly annoying to carry around in between rentals but also very useful in countries where car seats where not such a big deal to locals.
SHOULD I TAKE MY CAR SEAT ON HOLIDAY?
There is no right or wrong answer, it 100% depends on the situation. However here are a few helpful thoughts and ideas should you need some guidance.
If I'm going to places like Asia, say for example Cambodia, where the majority of the time we will ride around on a tuk tuk, I do not bring car seats.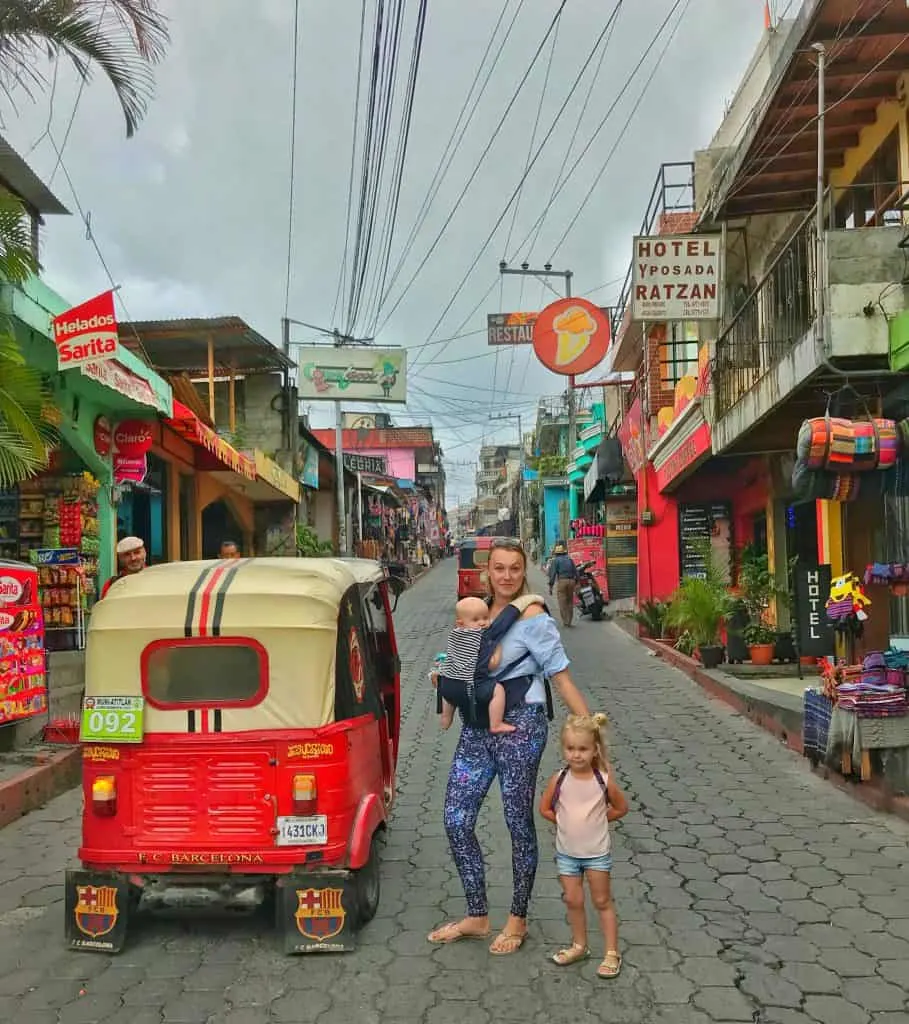 If I'm travelling for an extended period of time and will be renting a car on occasion, I generally bring my own because it's expensive to rent them alongside a car and I can not guarantee the quality.
In many countries there are baby rental companies. They will have specific models that can be rented and generally are in good condition from my experience. This can be particularly useful, say if travelling from Europe to America where safety features differ significantly. I personally used my European car seats when travelling through the US.
There are some neat products on the market for older kids. For example the BubbleBum seat (You can check out this review of the BubbleBum) and the mifold. They are quite compact but are not the most structured piece of equipment in terms of comfort, especially for those little ones wanting to nap along the way.

If you plan to take a taxi, its worth noting in many countries such as Australia and Singapore, they will not take children of a certain age unless they are in a car seat. We like to take Uber usually for ease, however they refuse to take kids without a seat. However the local taxis often have a car seat to hand in the boot and will happily provide a seat if you don't have one.
Now I know this will be a controversial point but the few times we've been stuck without a seat, I generally keep baby in the carrier and belt myself in. Having a carrier as opposed to car seat can be super handy, especially for tuk tuks and so on.
If you are thinking about flying with your car seats, international airline associations rules do vary, so this effects the airlines rules on what car seats you can bring on-board. This guide will help you know your rights and the rules, answer many of your questions regarding traveling with carseats even if you are not flying with a USA airline and provide details of some FAA approved car seats.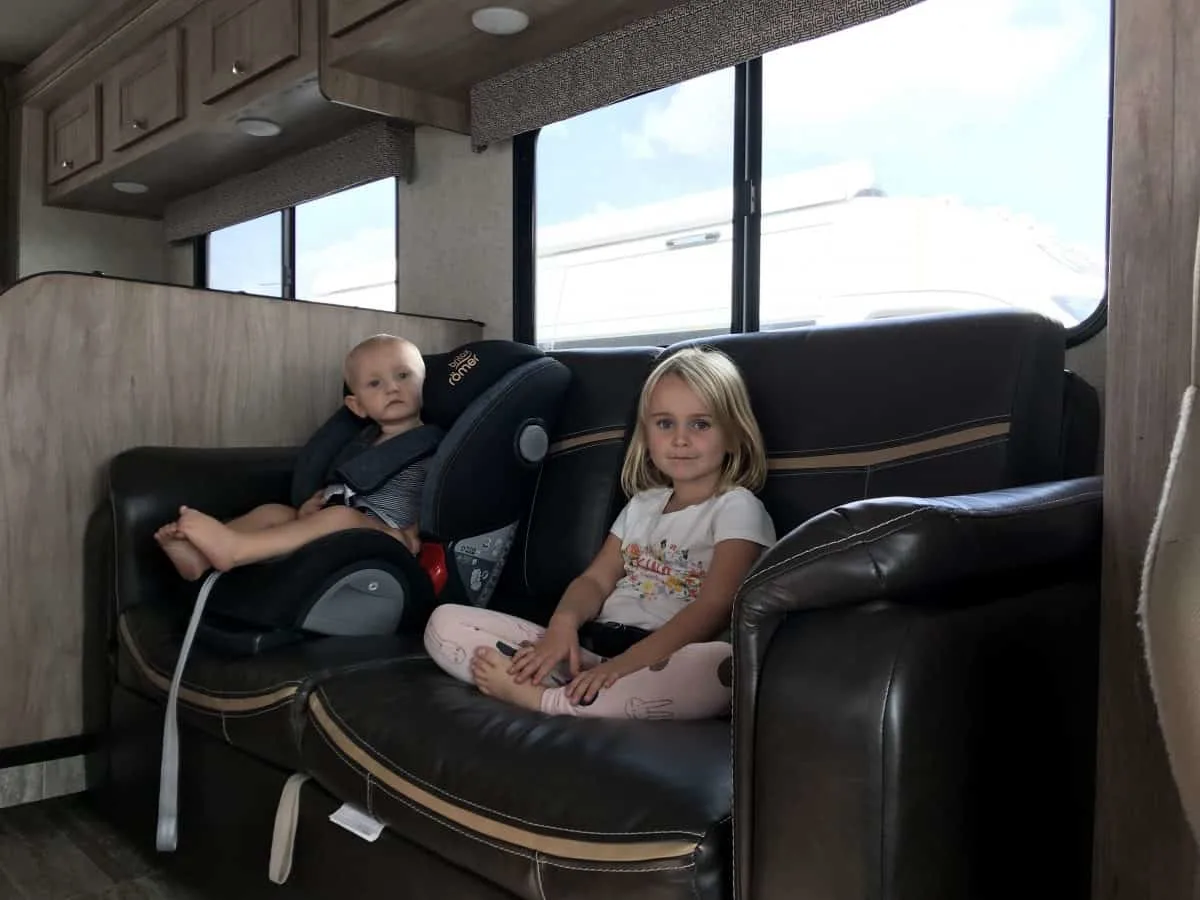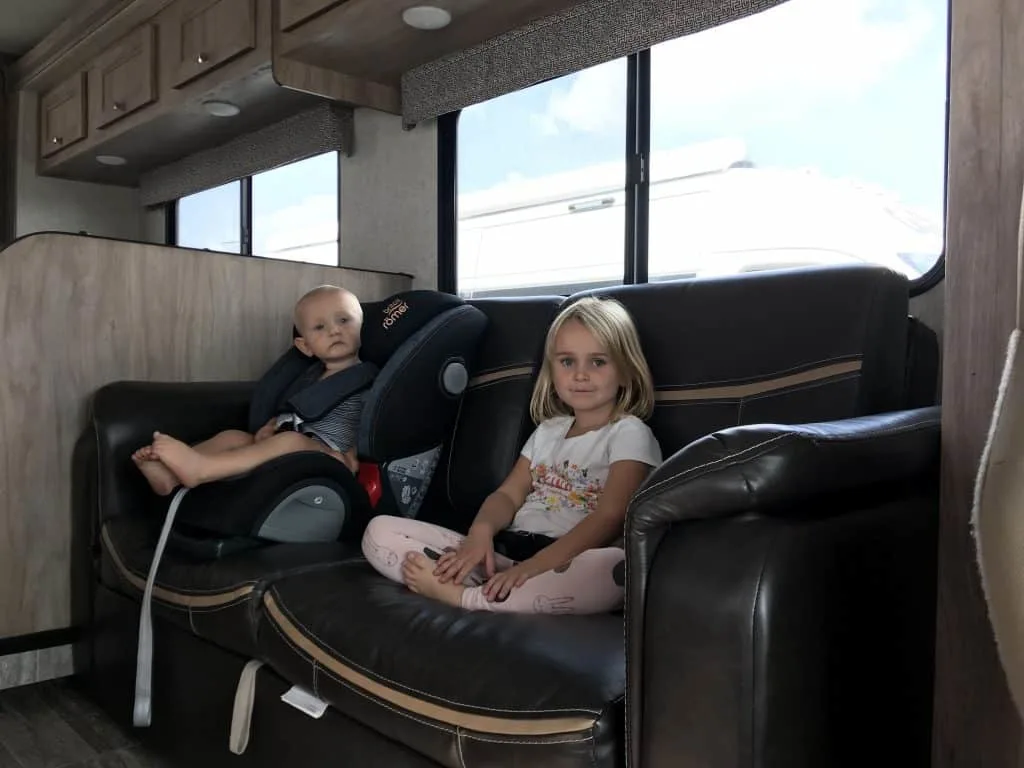 IN SUMMARY
In summary, it all depends on the situation and mode of transport. Although annoying, it's often best for us to bring our own car seats. We always try to be well prepared to make it as easy as possible. For example getting a trolley straight away at the airport.
Having coins to operate them if necessary. Getting help from a porter is also helpful in trying to reduce the stress that comes with travelling with kids and bulky equipment.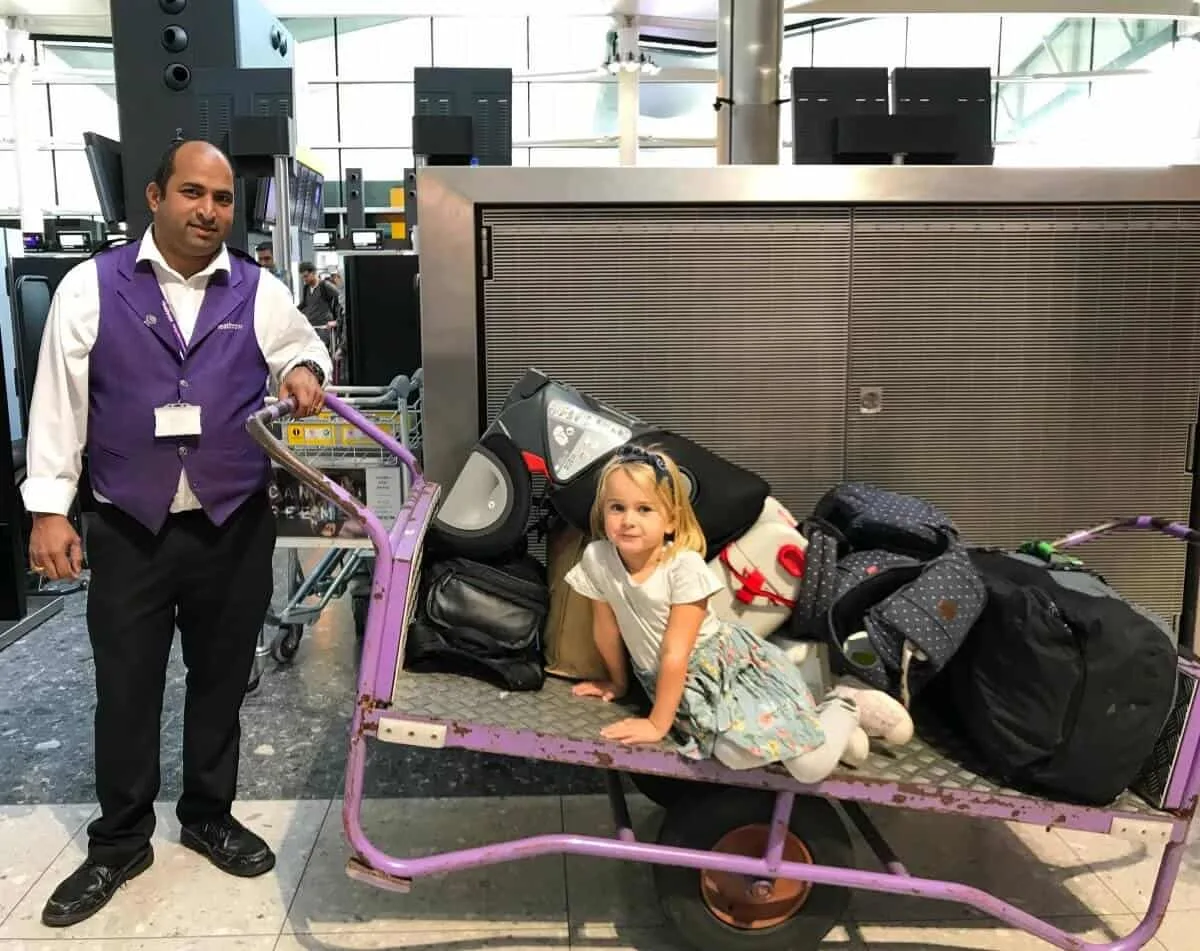 On times when we've needed to physically carry both car seats, we've put the kids into backpacks and strapped both cat seats into the stroller so we can push them. It's only happened a handful of times when we've been crossing borders by foot in Central and South America.
That really helped to lighten the load. I hope you've found these tips helpful. If you have any comments, do let me know, I love hearing from you.
This post is brought to you in collaboration with RentalCars.com
Ready to book your trip? Find the best deals on flights, hotels, travel insurance, tours, reliable internet and rental cars!
You may also like:
All views expressed are entirely my own.