Since we became parents we have taken some really extreme road trips with kids. I spent my maternity leave driving the Pan American highway from Canada to Argentina by land.
We had a toddler and newborn in tow, both of whom grew a lot whilst being on the road. Aside from the mammoth trip across two continents over a seven month period, our family has grown some more as we now have 4 children.
Our road trip adventures have never stopped. From living in an RV to campervanning around Switzerland, we are quite the experts on taking a road trip with kids if I do say so myself.
From driving on dirt roads in Guatemala, and the smooth highways of California, to the high altitude and foggy peaks of Ecuador, we feel we have nailed down some top tips for taking a road trip with kids.
Before setting off don't forget to get travel insurance! We like World Nomad (as we are generally nomadic with no fixed base).
Don't get me wrong, we've had our fair share of meltdowns, car sickness, google map disasters, flat tyres, hairy near misses, and family arguments.
I mean what family don't have a falling out in the car? Whether its about who's driving, or how sharp of a corner the other just took, we've all had road trip grumbles.
Putting the arguments aside, we have seen some amazing landscapes along the way. From swimming next to waterfalls in Washington's Olympic National Park, to bear encounters in the Canadian outback, our road trips have shaped some of our best family memories.
Here are our top tips for taking a road trip with kids:
Top Tips For Taking A Road Trip With Kids
1. Nap Time Co-Ordination
Our toddler doesn't nap so much these days so it's not so much of an issue with her. Entertainment is key for the tot.
However baby can be more restless in the car, so we always try to set off on queue for his first nap of the day, in the morning. If he sleeps for an hour or so of the journey, it makes it so much easier for everyone.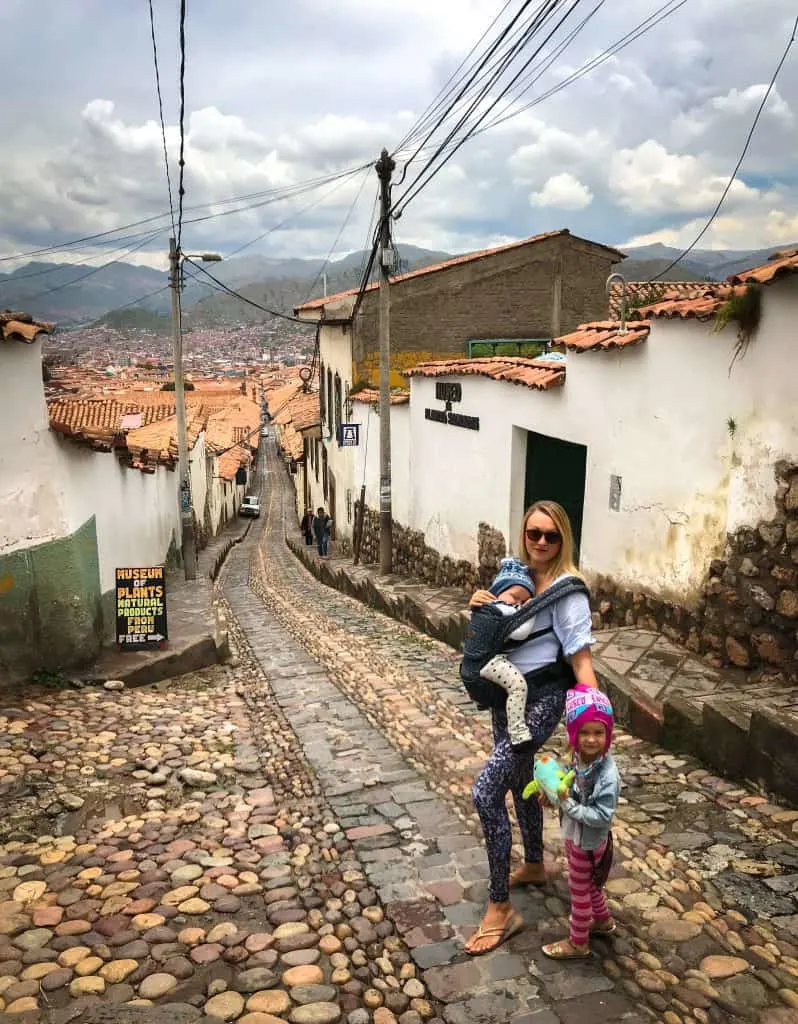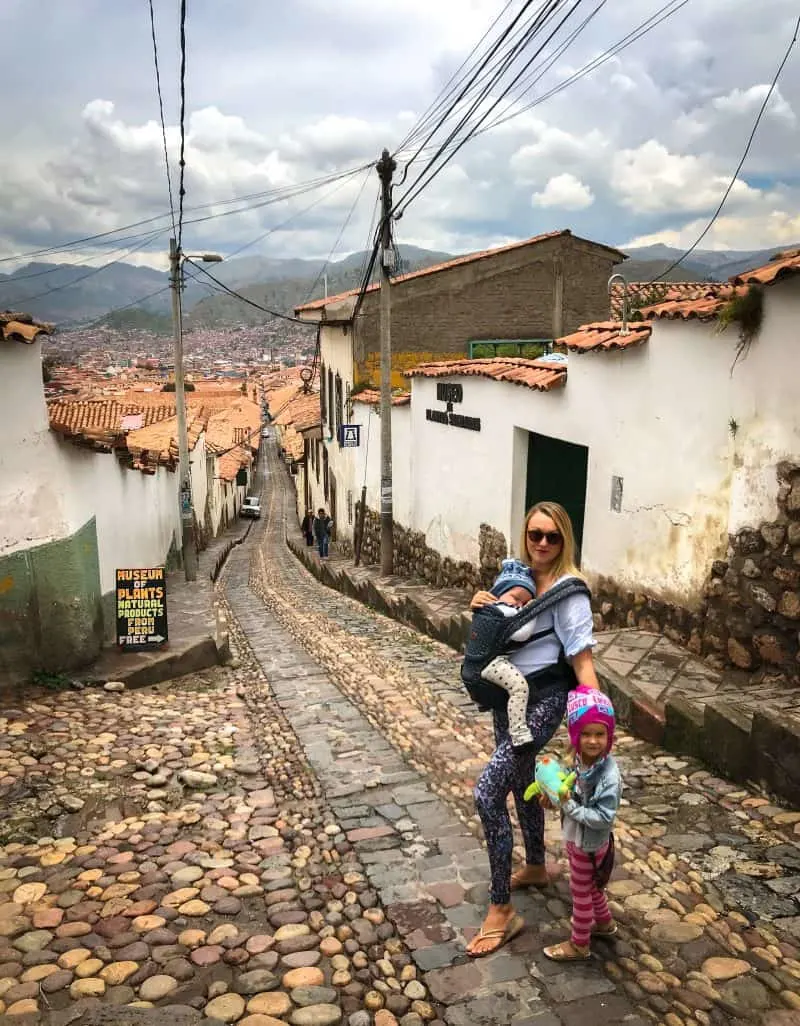 I can generally stretch the journey a little bit more by playing with him. I sometimes use the iPad
and headphones
during baby's nap time for the toddler. That way she doesn't keep him awake. We convert to her entertainment bag for the rest of the journey once he's awake.
2. Entertainment For The Road Trip With Kids
Entertainment has to be the key component to a successful road trip with kids. There are tons of games to play on a road trip with kids of all ages. However, we found the Keep Em Quiet bag the ideal answer for our toddler. They are a fun and interactive bag full of engaging activities.
The whole concept is to reduce screen time and I love that idea. From mess free water painting, to 3D puzzles, she was kept entertained for at least a couple of weeks with one bag.
When ordering you can choose age appropriate and length of trip packs. For people in the USA and Australia there are these similar BusyBags
.
If you want to put together your own entertainment check out our article about the best travel toys for toddlers here or check out our amazon page where we've bookmarked all our favorite travel products. Amazon USA/ Amazon UK


Our baby on the other hand, needs quite different entertainment. Generally speaking he loves to see me, so I have to sit in the back in between the kids. I generally had rattles, mirrors and fiddle toys to keep him entertained.
He loves Lamaze toys
that I hang from the handle of the car seat. As I mentioned we always try to co-ordinate the journey with nap times.
3. Car Trip Essentials Are ..
As much as we like to limit our trash, between take-out snacks, wipes for grubby hands, and dirty nappies, we always seem to end up with a littered car by the end of a journey. Having a bag is definitely essential to keep mess contained.
Likewise we always try to bring our stainless water sippy cup
to keep our water cold. We try not to buy bottled water in a bid to reduce our plastic consumption.
Likewise if we stay in self-catering places along the way, we try to make a packed lunch
for the journey.
My husband loves having his jams play on a road trip. We always bring our iPod
with a mixture of our favourite music, audiobooks, as well as some nursery rhymes, just in case. Such a great mix, right? You can check out this roundup if you need help creating the ultimate road trip playlist.
We always make sure to have our day bag
in the front of the car with all of our bits. Nappies
, wipes
, and changes of clothes for the kids. Depending on the type of road we are travelling along, we always ensure to have sick bands
as well as a little towel. We haven't had too many car sickness issues. Its generally only if we have a journey along windy roads.
We found some amazing offline GPS apps in USA and Canada. They were awesome. However trips got more tricky without GPS and they are often expensive to rent. Its worth buying a GPS with worldwide maps
.
We didn't rely on phone signals because it didn't work when we were in rural locations. A couple of other obvious things are driving license, and if you need it an international driving permit.

road trip with kids
Pit stops & time limitations for a road trip
We love taking the scenic route on a trip. Whether its along the coast, or across the mountain, it may take a little longer, but that's why we do road trips at the end of the day!
I find getting baby in and out of the car to be a hassle, so we generally try to get to our destination. Unless of course there is something really beautiful to stop and see.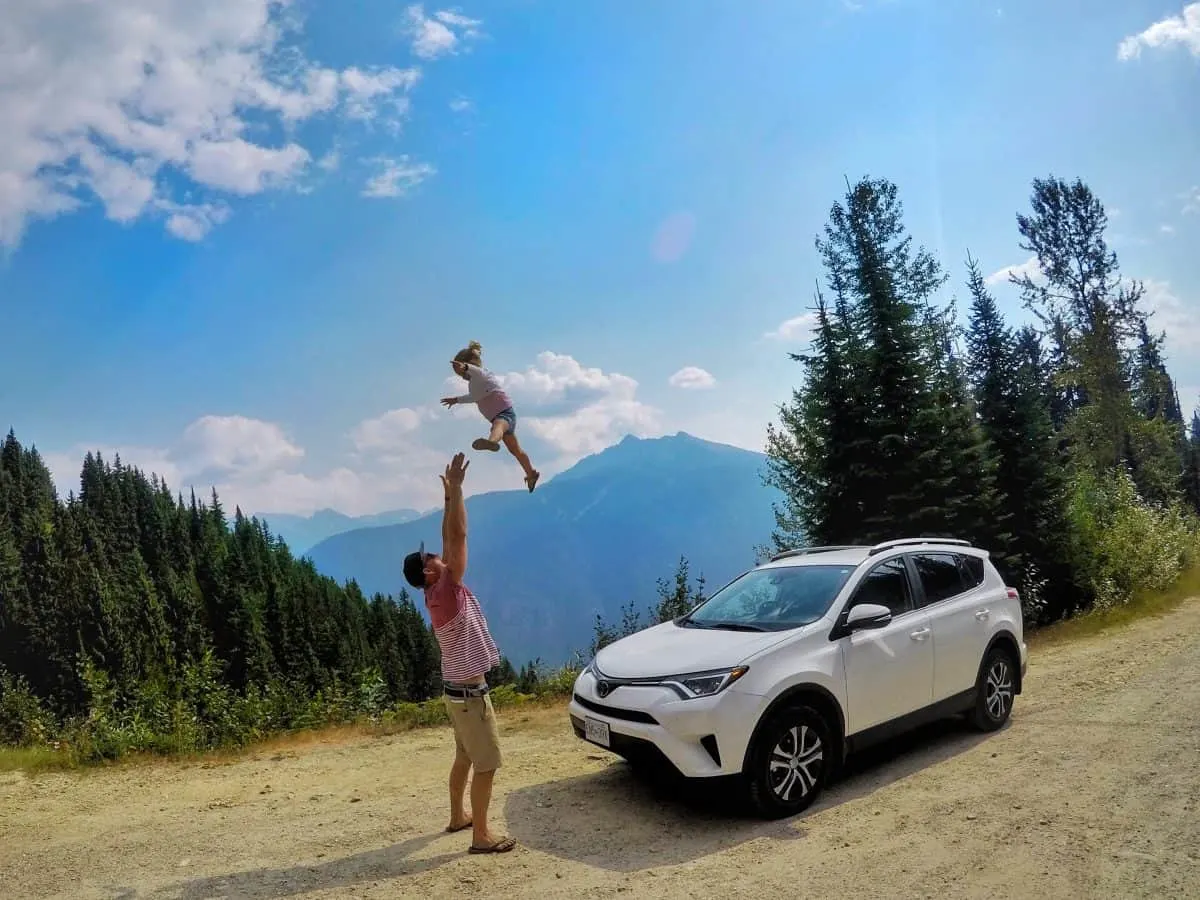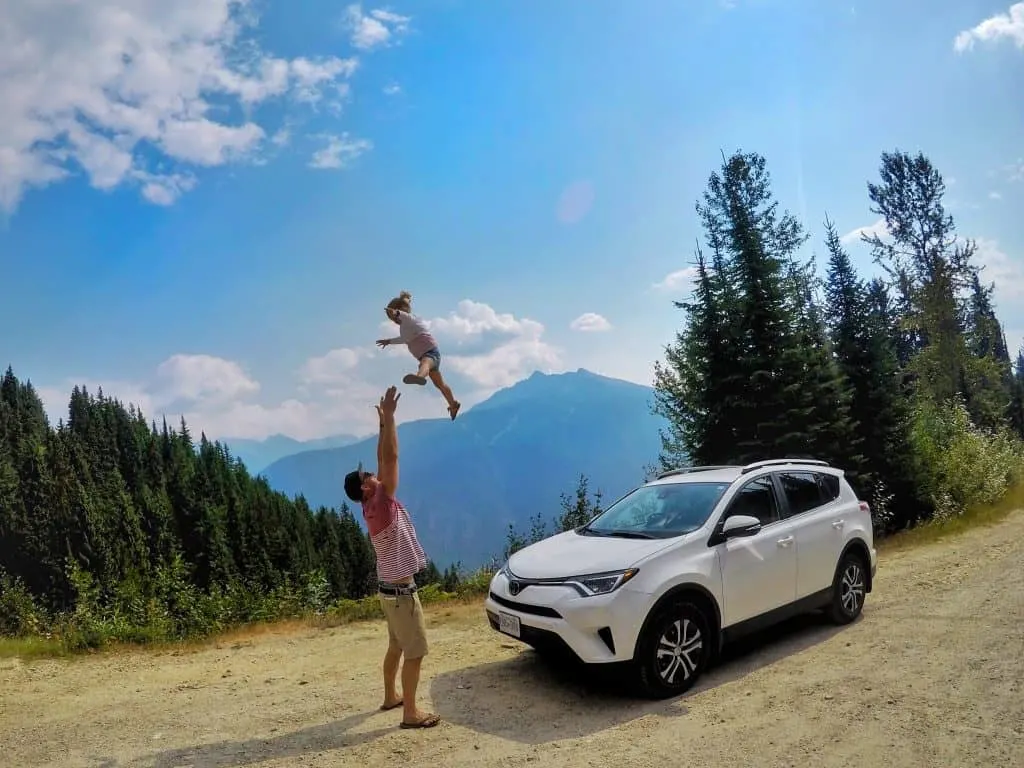 We always aim for one to two hour journeys at a maximum. Three hours is pushing it, but also doable with our kids. Of course, they would definitely need a break to get out and move around.
Newborns especially need to get out of the car seat. Different countries have different guidelines on the time limitations in a car seat for little ones. It's worth researching to make informed choice.
road trip with kids
What car to rent for a road trip?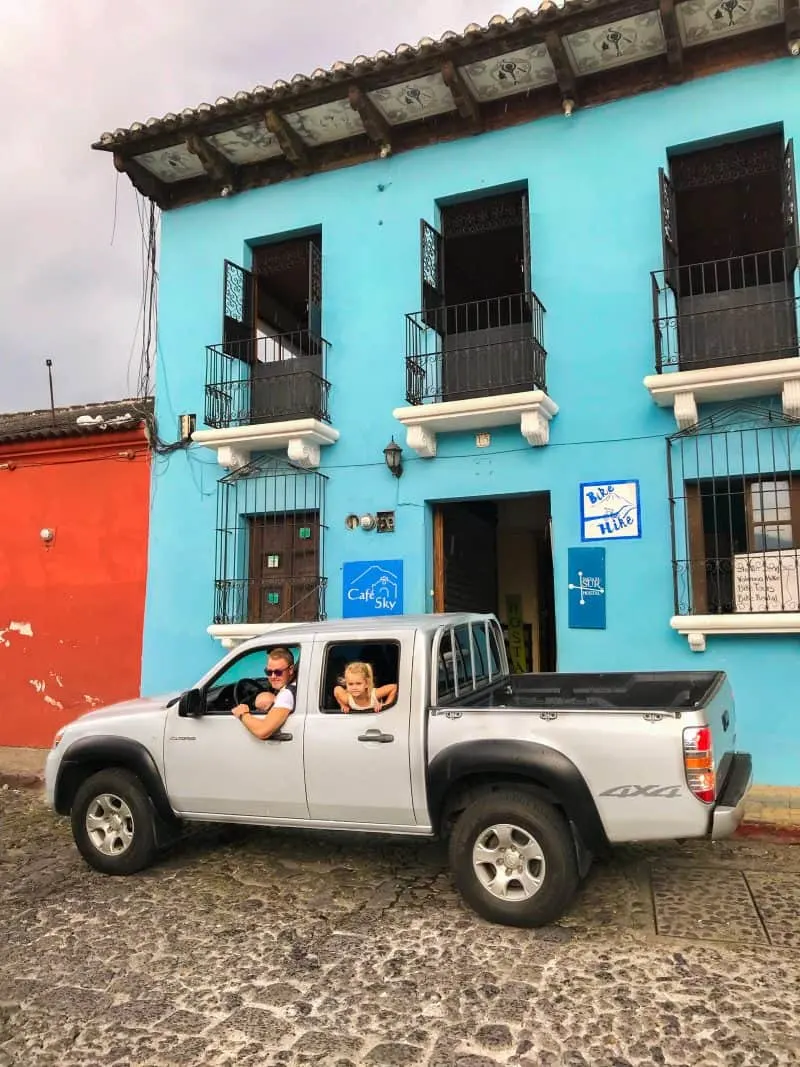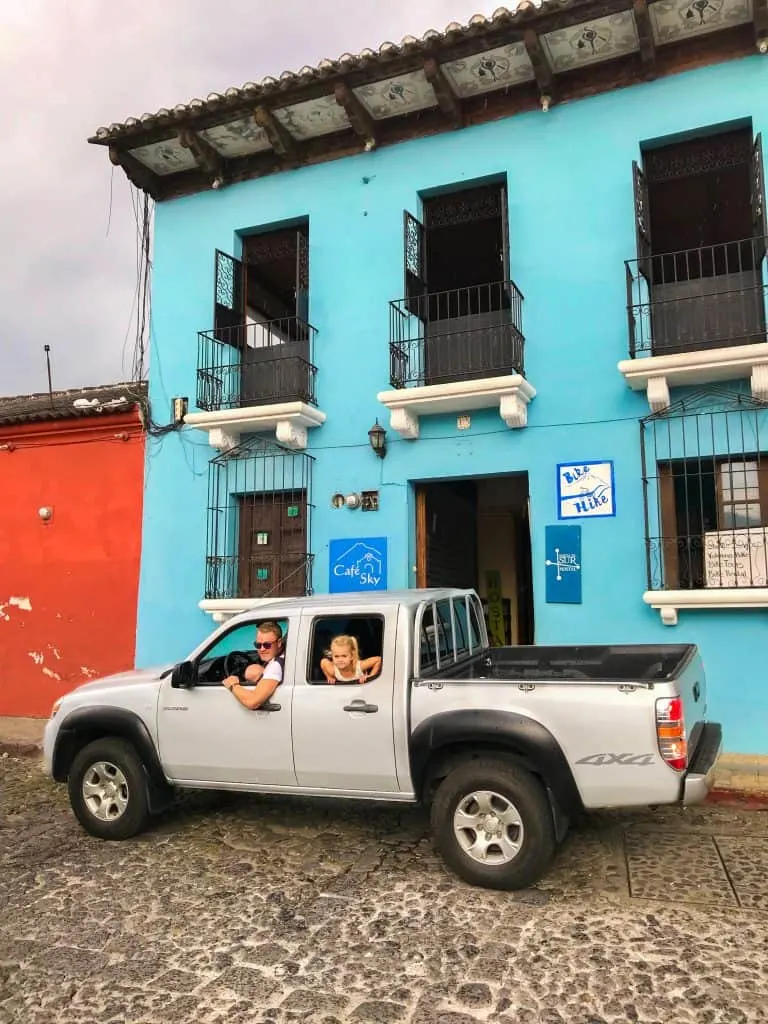 We always tend to go for a car that has ample boot space. Of course it will always depend on the price of the rental.
In the US we always had an SUV and in Central America we had a pick up truck for the roads. Its important to think about the conditions and get the appropriate car. That said, we did have a very small car in Ecuador.
We worried about the climb up huge mountains, especially with the weight of our luggage. It actually managed incredibly well. It would have cost a lot more for a pick-up truck but we didn't need it in the end. Doing some research on your destination and road conditions is key.
We always rent through Kayak. We love the fact the website acts as a broker and scans all of the hire companies for the best possible price. They also have a handy app for reminders and information before the trip. Especially with having the e-voucher to hand, even when we were off line.
One of our favourite car rentals throughout this year was a hybrid in New Zealand. It was so economical on gas and we became a little obsessive with the battery, use of electricity, and fuel.
It's really made us think about what kind of car we'd like for the future. Not to mention the money saving around fuel, as well as the benefit for the environment.
road trip with kids
Car seats for a road trip
Whenever we are renting a car, we bring our car seats
with us. Yes, it's an absolute pain in the backside, but, its expensive to hire them for long periods of time, and no one can guarantee the quality.
So our rule is, if we are driving, we bring them. if we are not, we leave them behind. There are more and more light weight and compact options coming onto the market nowadays but there is still lots of room for improvement.
Its worth noting standards and regulations are different depending on continent. So what might have been considered safe in one country, might not meet the standard in another.
Curious about whether or not to bring your car seat on your next trip? Here's what we think.
Excess insurance for a road trip
We knew we were going to be travelling and driving throughout our year away. We decided to take out an annual excess insurance policy.
It saved us so much money in comparison to buying individual policies along the way on every car rental. It also gave us piece of mind knowing the policy was already in place before hiring a car. It was one less thing to think about.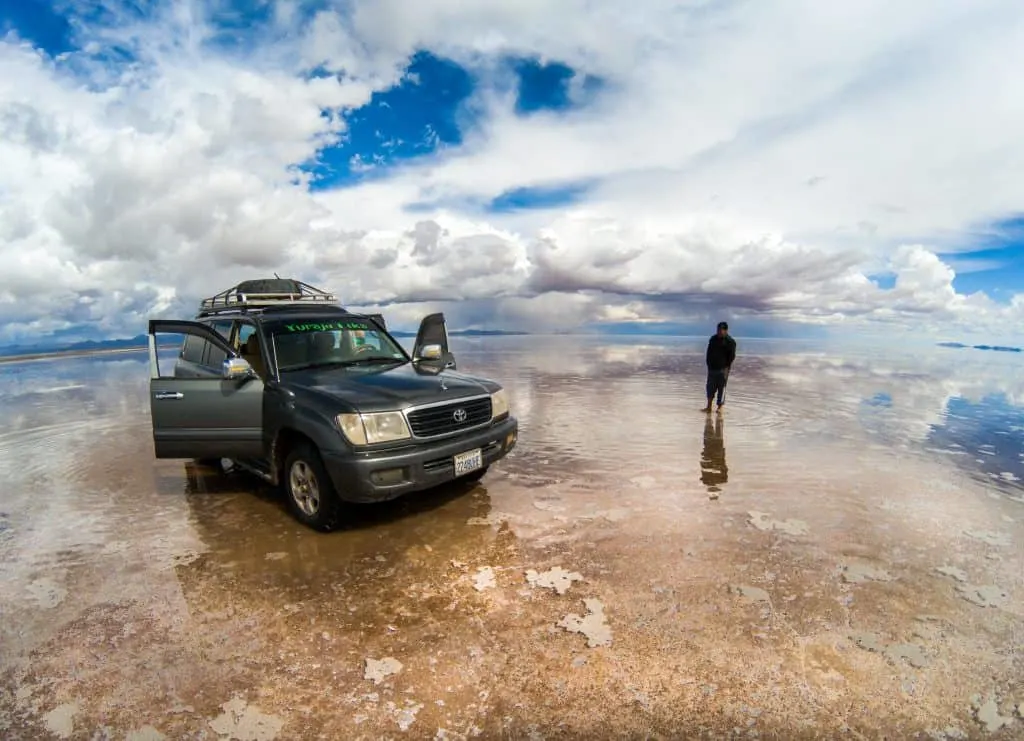 Have an itinerary for a road trip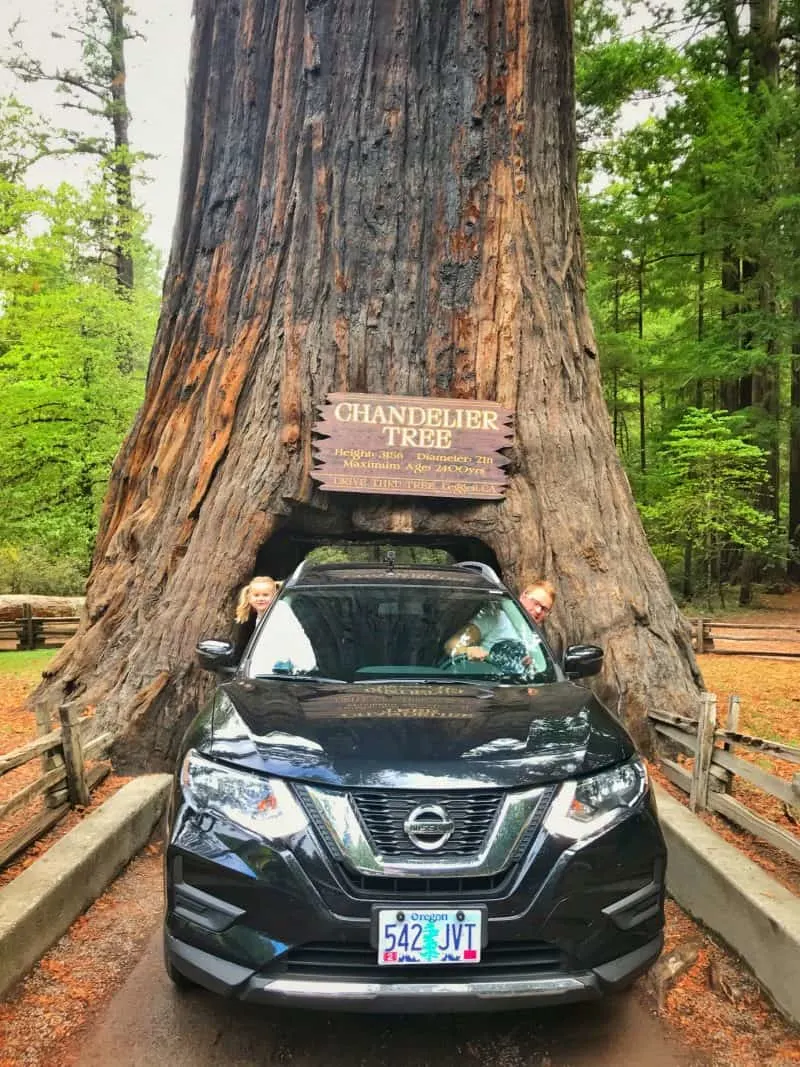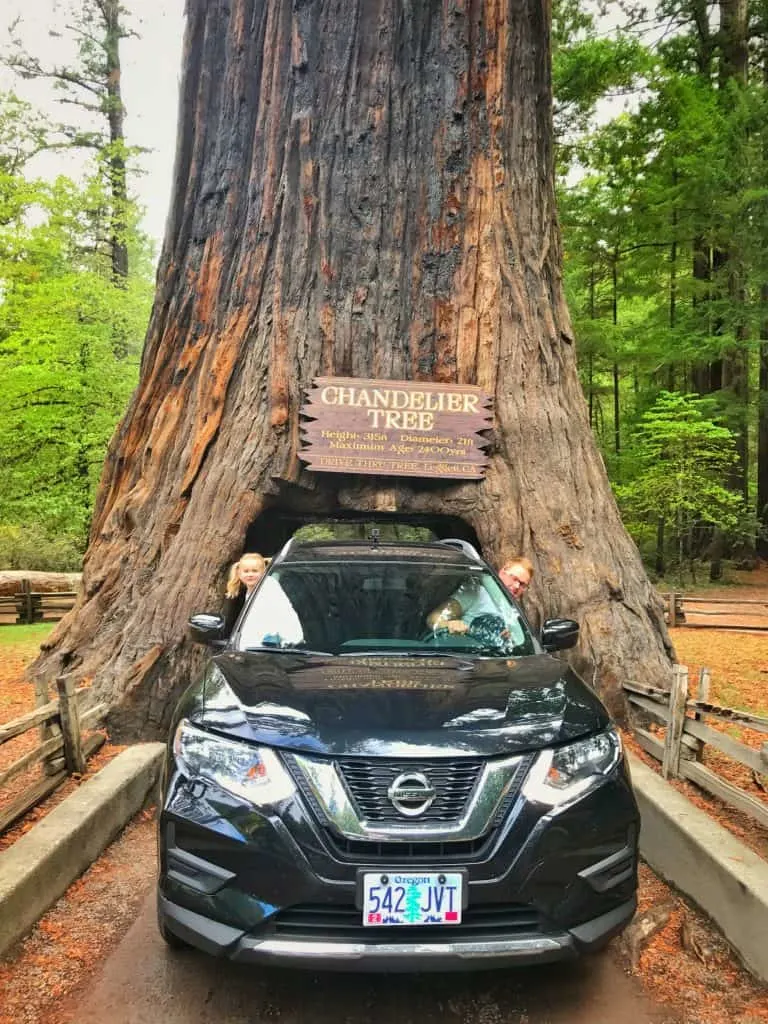 Having an itinerary is really important. Especially where little ones are involved. For example we knew we wanted to travel from Calgary to Vancouver. We sat down with a map, researched our stops and places we wanted to visit.
We also calculated driving distances between each place so that the drive time was minimal. We are not strict planners but when we have a car rental and need to get it back by a certain date, its important to map the time out.
We have some really good itineraries with little ones in mind.
You may also like:
Our Favorite Road Trips Around the World
Highway 101 road trip itinerary
Calgary to Vancouver road trip itinerary
Ready to start planning your trip? Find great prices on health insurance, rental cars, and hotels! Or get £25 off your first stay with AirBnb.
Disclaimer: This post contains affiliate links, by using them it does not cost you any extra, we will receive a small commission to keep us writing helpful content.