Travel Mad Mum is a website set up by Founder Karen Edwards. As an avid traveller Karen wanted to incorporate her daughter into her way of life. When she realised it was unique to travel around the world with a young baby, she decided to share her story with other families through her blog. Karen provides top tips and factual information on destinations as well as baby, travel and photography products.
Meet the family
Karen (32) husband Shaun (31) and daughter Esme (2) live in South London, UK. The family became a social media sensation in February 2016 when their story of backpacking around the world on maternity leave went viral.
The story inspired many like-minded travel loving parents, which has built up a large following for Travel Mad Mum.
Shaun, also known as Travel Mad Dad, has his own Instagram following. Both parents have a keen interest in photography, water sports and adventure. The family travel regularly throughout the year, instilling in Esme their keen interest and love of exploring.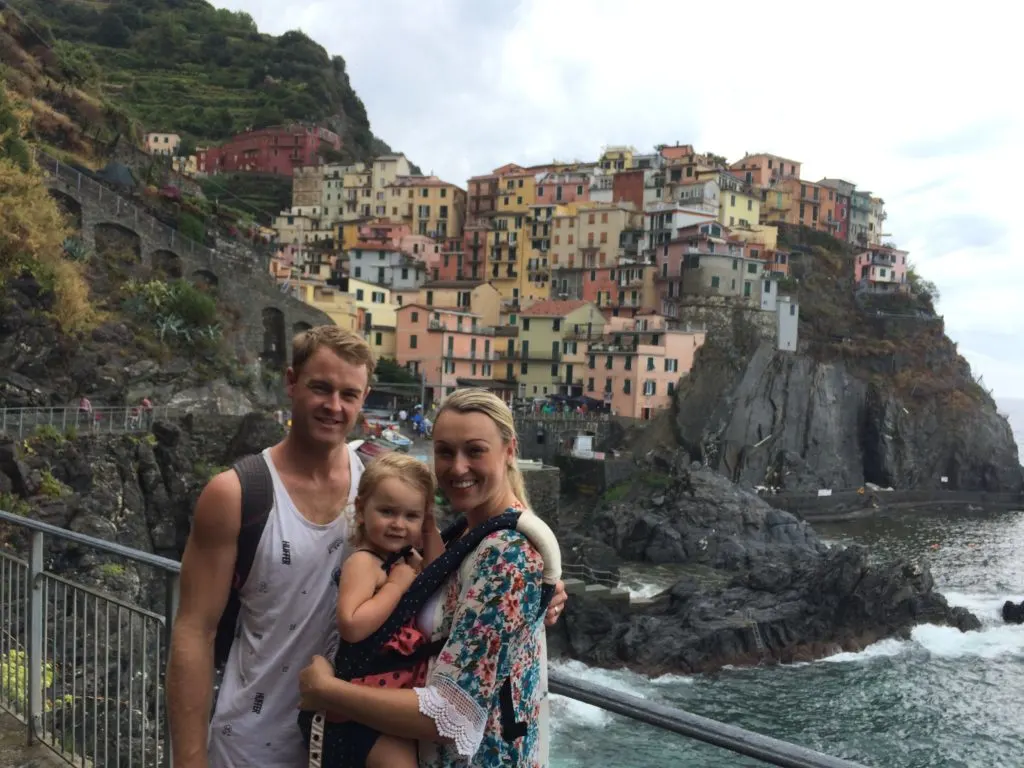 Travel Mad Mum believes that travel doesn't have to stop, or change drastically, when children arrive. They inspire and helps fellow parents to incorporate young children into their travel style.
Please see our press page for more information regarding publications that Travel Mad Mum has featured in.
Why work with Travel Mad Mum
Travel Mad Mum has an engaged global following of 150k +, and receives 160k visitors to
TravelMadMum.com
each month.
Ambassadorships
Travel Mad Mum is a GoPro Ambassador and has worked with them to promote their products further. The family are also ambassadors for Visit.org, a non-profit organisation that gives back to communities through tourism.
Previous Clients
American Express
Visit Dubai
Kayak
Boots
Pearlshare
GoPro
Compare the Market
Rotana
Janbala
South African Tourism Board
CEWE Photoworld
Mountain Buggy
The Holiday Place
Vueling
Klean Kanteen
Dreamsea Surf Camp
If you would like to see our media kit please send us an email at: karen@travelmadmum.com