When I found out I was pregnant with Esmé, we were on holiday thousands of miles from home.
I wasn't particularly worried about the journey back, however, my concern was about future trips that were planned.
I even considered cancelling my holidays until I had a conversation with my GP and did some research on the topic. (Always check with your doctor if you have any health problems! Safety first.)
Once I had all the info, I felt much better about travelling! a few years back zika virus scared all pregnany mums off travelling, however, there are lots zika free places to travel during pregnancy.
Given I have travelled a lot antenatally, I have come up with an A to Z guide to travelling during pregnancy. I hope it helps with your travel plans.
Don't forget to be safe and get travel insurance! We like World Nomads!
Traveling During Pregnancy

A is for …
Anxiety … which is definitely an emotion I think most expecting mums feel about travelling. I certainly felt that way about precious holidays I had booked before I realised I was pregnant.
I think it's completely normal to worry about putting yourself or your unborn baby at any risk. Hopefully the rest of this guide will help you feel more informed.
B is for …
Babymoon … is becoming just as popular as the traditional honeymoon. What a fabulous idea to go away and have some well deserved time-out before the arrival of a new baby.
If, like us, you already have a child, you could take them with you or go alone. We took our daughter on our last babymoon and chose a very relaxing destination with some great things to keep her entertained.
C is for …
Clothing … dressing comfortably is a given. Loose clothing is ideal so you are not restricted. I particularly love to wear my maternity dress made of viscose. It's loose and also stylish.
If I am flying long haul, I also like to bring flip flops on board so my feet are not inside shoes for the entire flight.
Wearing loose comfortable clothes can also help prevent deep vein thrombosis! I always try to plan for airport security by not wearing healed shoes, belts or jewelry that I will have to take off. It just makes the process that little bit easier.
D is for …
Destination … I think this is something that must be chosen wisely when travelling pregnant. Especially in the latter stages. It may be worth thinking about health care facilities at your chosen place.
It's a 'just in case' measure. Other considerations will be travel health. Are there any diseases you may not want to expose yourself to whilst pregnant? Fit for Travel is a great resource to investigate destinations. Pro tip: Bermuda is a great Zika-free destination for a relaxed babymoon!
E is for…
Eat well … as we all know, pregnant women are advised not to eat certain foods during pregnancy. This is even more important when visiting different countries.
I try to stick to recommended foods whilst abroad. Generally, I take recommendations with a pinch of salt when I'm at home.
I also try to ensure the places I eat have good hygiene standards. This is probably things we all do anyway but it is worth the extra effort when pregnant.
Besides from that, keeping well nourished and a stable glucose level is really important for smooth travels. I bring some of my favourite health snacks in my bag. Blood glucose levels is something that changes quite a lot during pregnancy.
F is for …
Flying … it is perfectly safe to fly during pregnancy as long as there are no complications. Most airlines expect a doctors letter from 28 weeks and will not allow mothers to fly past 36 weeks.
This is due to the increased chance of going into labour. It is important to check individual airline policies with regard to pregnant women.
You can find great deals on flights here!
G is for …
General practitioner … It is important to see your GP for a letter if you intend to fly later on in pregnancy. I found the conversation with my GP very beneficial, She really put my mind at ease that it was OK to fly.
H is for …
Hydration … is so important in pregnancy. Especially as an expecting mothers blood volumes increases by 30-50%. Keeping well hydrated will reduce the risk of deep vein thrombosis when flying. It also reduces the chances of dehydration.
This is particularly important in warmer climates. Try not to get too overheated as blood pressure is naturally lower mid-pregnancy and could cause you to feel faint.
I is for …
Insurance … if it is only piece of advice that you take from this guide – let it be this! Having a really good insurance policy is imperative!
My understanding is policies have to be scrutinized to ensure your baby would be covered should you go into labour. In the UK, most insurers have signed up to an EU act to ensure expecting mothers are not discriminated against when it comes to insurance.
There are only a handful of insurers in the UK that will not cover the baby. I understand it is even more common in other countries such as NZ for insurers not to cover any pregnancy related complications / early labour.
Make sure to bring a copy of the policy with you on your trip. In general we use world nomads but as policies change periodically make sure to read exactly what they will and will not cover for pregnant travellers.
J is for …
Journey time … For comfort reasons, it is always worth considering those destinations that are a little bit closer. Especially later on in the pregnancy when it may not be so easy to sit in the same position for a long time.
K is for …
Keep your legs elevated … this may not be so easy if you are flying. I found my legs got more swollen than normal after flying. At check-in you could ask to be next to an empty seat.
This will hopefully mean you can give your pins some well deserved rest. I always try to do leg exercises to help blood flow and reduce the risk of deep vein thrombosis.
If you are travelling by train or another mode of transport, hopefully it would be easier to elevate.
L is for …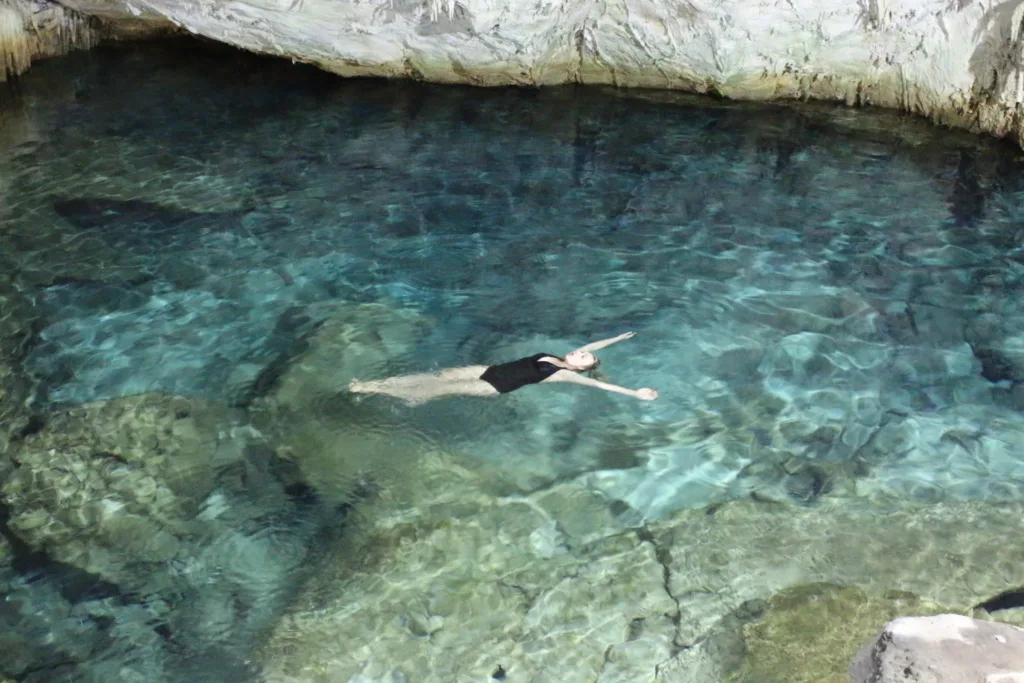 Luxury … as pregnant mums, we all deserve it. I've been making a habit of booking myself a nice massage or a pedicure when I am on a trip.
If you are going on your babymoon, why not stay in a luxury hotel? It may be the last trip for a while where you can truly enjoy the surroundings uninterrupted.
M is for …
Moving around … this goes for on the plane or even when you are driving. It's important to have a break, stand up and take a walk around.
As previously mentioned the risk of developing deep vein thrombosis is increased in pregnancy and air travel. This is an easy way of reducing the chances of developing a thrombus.
N is for …
National … It doesn't always have to be international. Should you have complications during your pregnancy or you may be past the date you are allowed to fly, there is always somewhere near home to explore.
We are the worst offenders when it comes to jumping on a plane for every trip. There are plenty of new adventures and experiences less than an hour away from our home!
O is for …
Obstetric notes …in the UK, pregnant mums are given their antenatal documentation to take home with them. it's a good idea to take them with you for that 'just in case' scenario.
This is even more important in the third trimester of pregnancy.
P is for …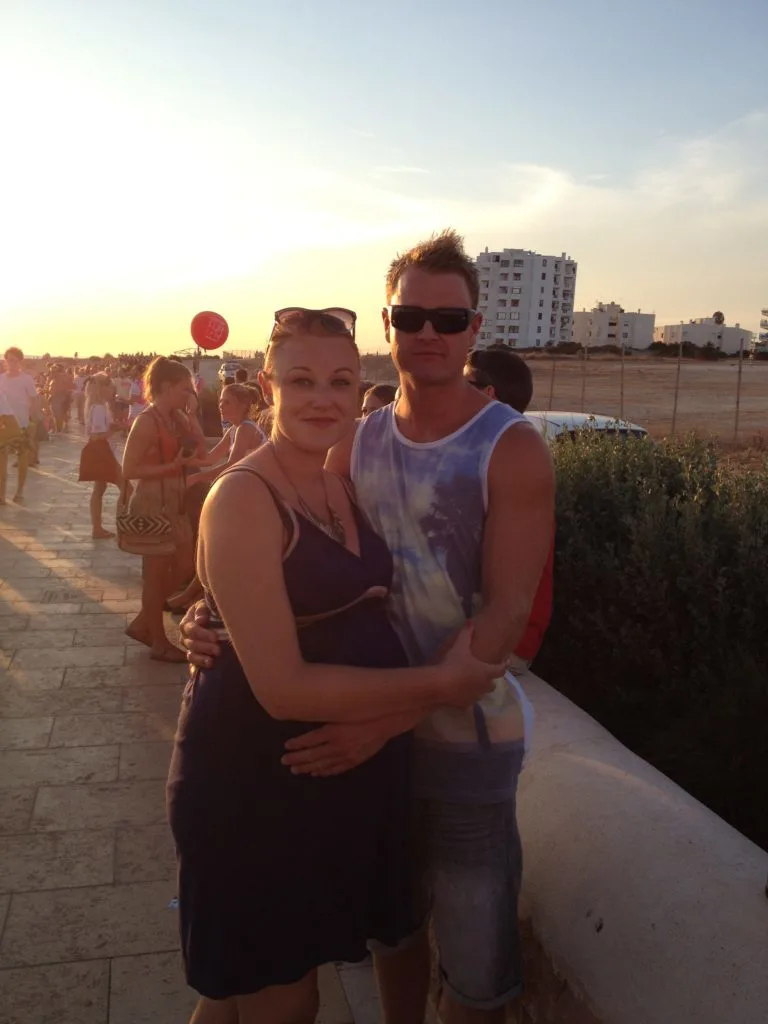 Protect your skin … it is well known our skin and hair changes when pregnant. Both can become a lot more sensitive to the sun.
Use a higher SPF sunscreen
than usual and keep yourself hydrated in the sun. There are plenty of natural products on the market if you prefer to use that kind of thing in pregnancy.
Q is for
Queen treatment … many other cultures are a lot more forward when it comes to pregnant women. They will want to come and help you, touch your belly and chat to you.
This doesn't bother me personally but I can imagine some people may find it intrusive. It's just something to be aware of if you visit places like Africa or Asia.
This attention continues when baby arrives. Our daughter was treated like a queen everywhere she went when we were in Asia.
R is for …
Remote areas … as previously mentioned, it is worth researching local healthcare facilities. This is even more important if you are visiting somewhere remote.
Personally, I feel there are so many places in the world to visit and explore, I would stick to places that are a little less isolated in case I needed something. Especially in the third trimester.
S is for …
Suitcase … to avoid lifting and dragging , I love suitcases that have 360 wheels on them, like the AmazonBasics Spinner Luggage
. This way it can be pushed around easily without any strain.
T is for ..
TED stockings … or better known as anti-thrombosis socks
. I highly recommend wearing them during a long flight.
It will reduce the chance of deep vein thrombosis by helping blood flow from your legs back to your heart. When we fly, blood has a tendency to take longer to make the journey back, increasing the risk of a clot, that goes for everyone not just pregnant women.
The chance is increased in pregnancy so its important to take precautions.
U is for …
Uncomplicated … it is perfectly safe to travel in pregnancy as long as there are no issues.
If there are any complications it is imperative to discuss and agree with your doctor about your travel arrangements. Pre-existing complications could invalidate travel insurance.
V is for …
Vaccinations and vitamins … travel vaccines are not ruled out in pregnancy. I would say its best to discuss them with a travel health specialist rather than a general practitioner to ensure they are well informed about the effects.
Make an appointment at your local clinic well in advance of your travels. I, like many other mums, take pregnancy vitamins
to optimise my health. Make sure you remember to bring ones you are familiar with on your trip.
W is for …
Water … We have already discussed keeping well hydrated. It's also a good idea to drink bottled water in foreign countries.
Try to avoid ice in places you may be concerned about the quality of the water. I often buy a extra large bottle of water and decant into my own stainless bottle
on trips.
X is for …
Xtra time … I have always been someone that goes to the airport at the last minute. I hate hanging around terminals. As I am a little slower now and more puffed if I am in a rush, I tend to give myself some xtra time.
Y is for
You time … whether it's your first or second pregnancy, it is important to take time out for yourself. As I am currently expecting number two, we had a babysitter on our recent trip for an evening.
We went and had a nice dinner together. As much as we love our little monkey, it's always healthy to have some time out.
Z is for …
Zika virus … we have all heard of this nasty virus prevalent in many countries across the world. It can effect an unborn foetus if the mother is bitten by an infected mosquito during or before pregnancy. Equally, it can be sexually transmitted from a male partner.
There are many countries that advise pregnant women not to travel. Make sure to check it out before booking so you can make an informed choice.
This guide is not intended as medical advice. Please speak to your GP or travel health advisor.
Ready to book? Find great deals on flights, travel insurance, hotels, reliable internet, tours, and rental cars!
You may also be interested in:
Seven things to consider for your babymoon trip
Twelve reasons to travel during maternity leave
Have you found an A to Z guide to travelling during pregnancy useful? Is there anything else you would add? I love to hear from you so please feel free to leave a comment below.