Before I visited Miami, I immediately thought glitz, glam, fashion and nightlife. It wasn't necessarily a destination that springs to mind for the family. Based on the southerly point of east coast America, it has a strong Cuban influence.
I feel embarrassed to point that out, but I honestly didn't know that 70% of people in Miami speak Spanish as a first language. Apart from the bright lights, it felt like we never left Latin America. I hardly heard anyone speak English throughout our two nights in Miami.
Miami is a big place that needs longer than two nights to explore properly. There are not many places in the world that have a beautiful beach and a fun city side by side. We highly recommend investing in a city pass so you can see all the great things the city has to offer. Check out prices on the Miami City Pass here.
We were stopping in on our way to a cruise. If you are doing the same, its worth allowing some time to explore before your onward journey. Here is our play, sleep and eat guide to TWO NIGHTS IN MIAMI.
TWO NIGHTS IN MIAMI 
PLAY
Frost Museum
Everyone I asked for advice about what to do said the Frost Science Museum was not to be missed. The hotel receptionist suggested Frost Science is better than the Children's museum.
Four buildings make up the enormous indoor educational playground. Everything from an aquarium to a planetarium is housed at the downtown waterfront museum. There are lots of hands-on learning activities and workshops for kids.
It's impossible to cover the entire area in one day with a toddler. The aquarium was a real hit, featuring an impressive amount of species and a beautiful glass viewing tank. The onsite restaurant can get quite busy but the food is good so might be worth nipping for lunch a little earlier than the crowds.
Miami Beach
Our hotel was situated right on the front of Miami Beach. It was pretty inevitable that we would end up spending most of our time there. And why not? I have never seen white sand like it, the water was such a beautiful blue colour and our little one was entertained with all of the kids beach toys provided by the hotel. The sunsets are epic and well worth the wait into the evening.  Water sports are in an abundance so wether you want to sit and relax or do something a little more crazy, Miami Beach caters for everyone.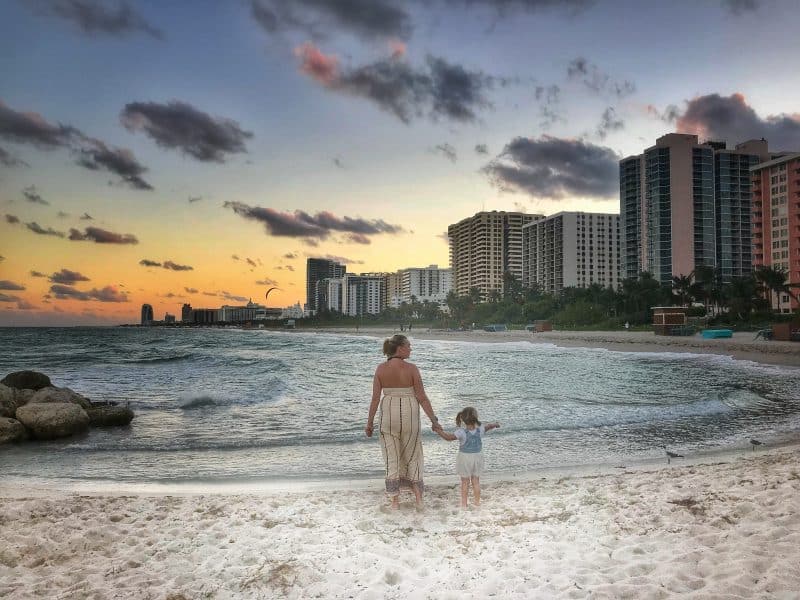 Board Walk
The board walk runs for kilometres along the beach. It's the perfect place to take baby for a run / jog in their stroller or take a leisurely family walk. The views along the way are beautiful and people watching is just as interesting. Seriously is it just me or is everyone super good looking in Miami? There is plenty of opportunity to escape the hot day time sun as some of the boardwalk is canopied with plants for shade, perfect for little ones. Renting a bike is a great way to do as much of it as possible.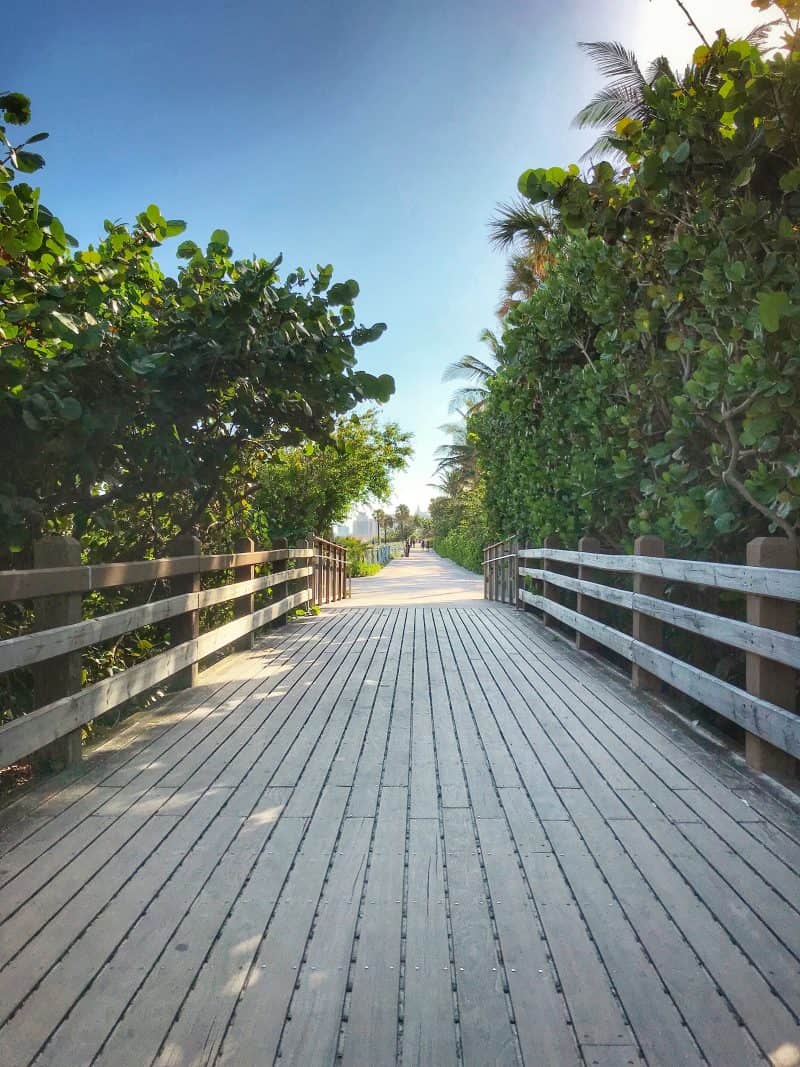 SLEEP
The Palms Hotel and Spa
We stayed at the fabulous Palms Hotel and Spa. The elegant and luxurious accommodations attracts a variety of guests. Everyone from families, to young groups of friends and the business man. There is clearly something for everyone at the beach front, centre of the action hotel. It's not called The Palms for nothing. Tall lush green plants in the lobby make it feel like you are stepping into a tropical haven. Elaborate chic doors, giant chandeliers, and the most beautiful scent create an airy, relaxed feel. The only issue with having such a lovely hotel is we didn't want to venture far to explore Miami.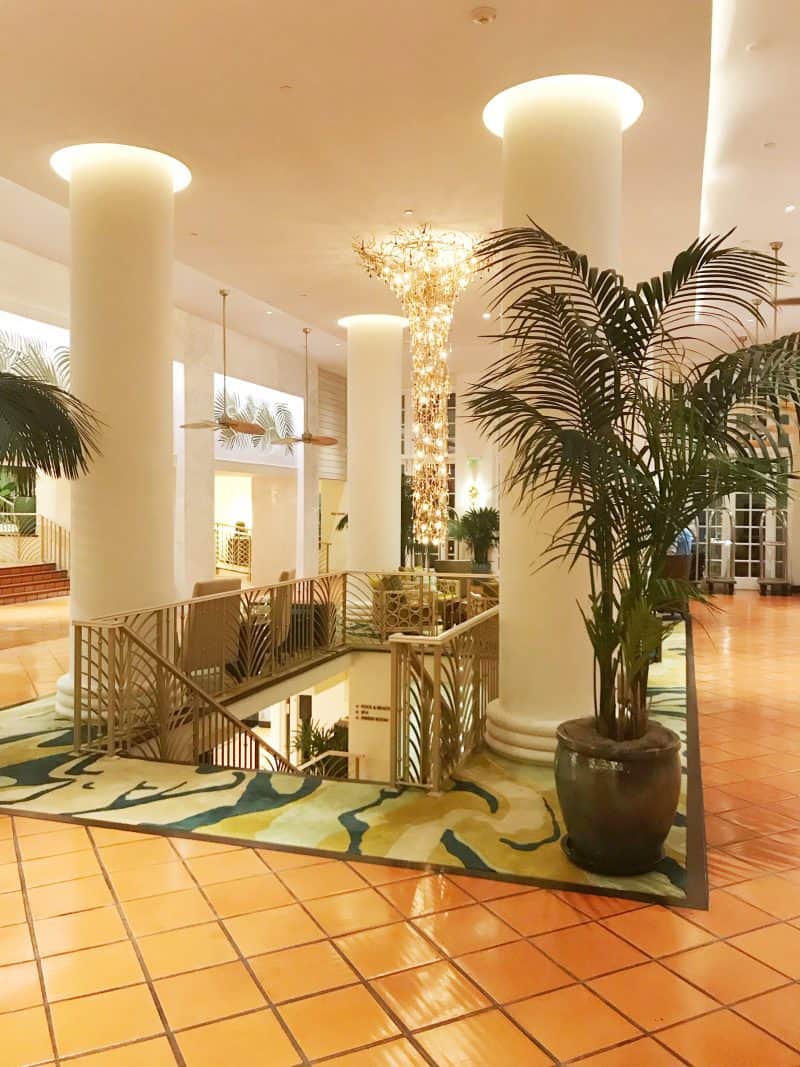 The centre point of the hotel is the outdoor swimming pool surrounded by cabana style open massage rooms, colourful sun loungers and shades. There are a couple of terraces facing onto the pool from the hotel restaurant and bar creating plenty of space to enjoy the outdoors wether its Al Fresco dining or sipping on a cocktail.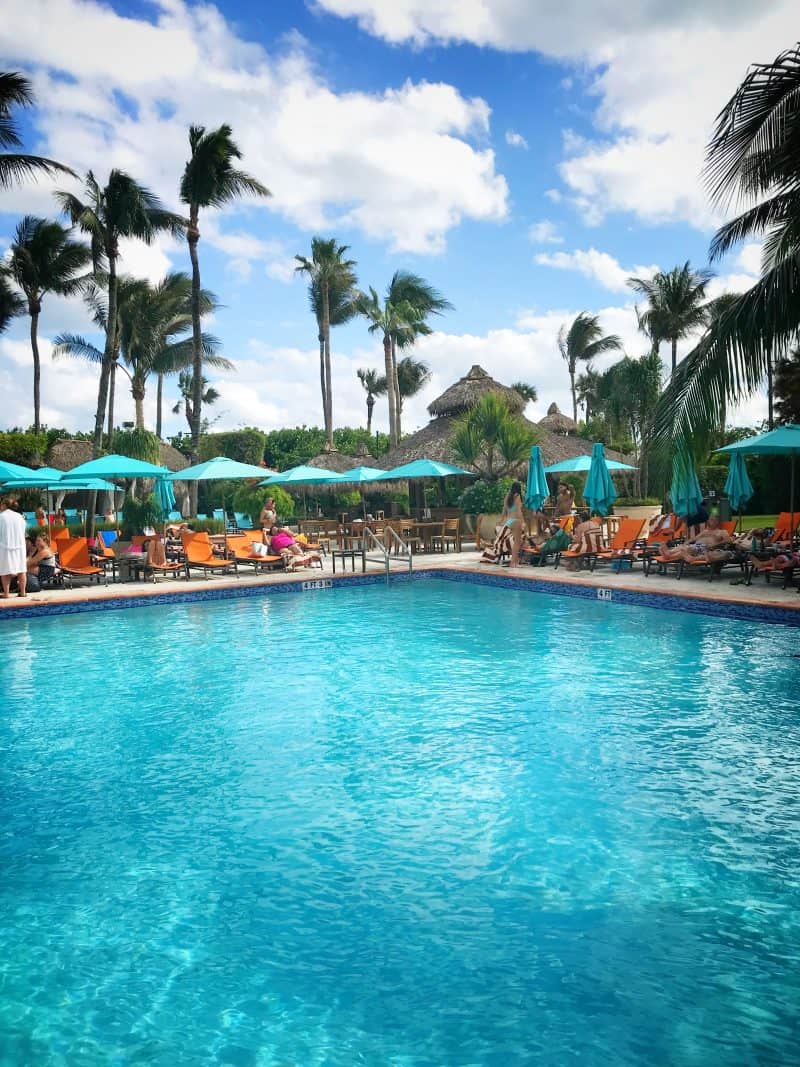 The Beach
There is direct access to the beach from the pool where the hotel will serve you and provide loungers and shade. They have lots of buckets and spade and a mountain of sand to give kids a head start on making castles. It's literally the best location you could ask for in all of Miami. The views from our room on the 8th floor were stunning. We pulled a chair up to the window as we were getting the kids off to sleep to enjoy a glass of wine and watch some windsurfers do their thing.
We are always very keen on hotels that do everything they can to protect the environment and contribute to sustainable travel. The Palms Hotel have thought about everything from the personal cleansing products to the materials used in the furnishings. It was heart warming to learn they contribute to the local community through a non-profit organisation that supports food growing gardens.
They are very keen on organic and sustainably sourced products. The spa uses  all Aveda products. They offer some amazing treatments. However, I found it hard to escape the kids. Instead, I had a mobile hair stylist come to our room during our stay. Desperation set in after travelling around Central America for so long. I found Eric on Yelp. He was so flexible and did an awesome job. Top tip if you need to be beautified for the Miami scene 😉
EAT
Big Pink
Big Pink is widely recognised in Miami travel literature as a restaurant recommendation. Its easy to see why with the large portions of comfort foods, vegetarian options and great cockta
Italymania Pizzeria
Italymania pizzeria, based on Miami Beach has a lovely shaded outdoor terrace. The stone baked pizza with fresh ingredients are delicious and suit all the family. I loved the rocket and fresh mozzarella toppings with a sprinkle of olive oil. Whilst hubby loved the pasta dishes, there were many different options.
Santorini by Georgio
I always love eating greek food. It's filling, nutritious and fresh. Who doesn't love a greek salad or a babaganoush? The white and blue Greek interior is the perfect place to unwind. They have happy hour from 4-7, so wether its nibbles, dinner or both, it's a must try restaurant in Miami.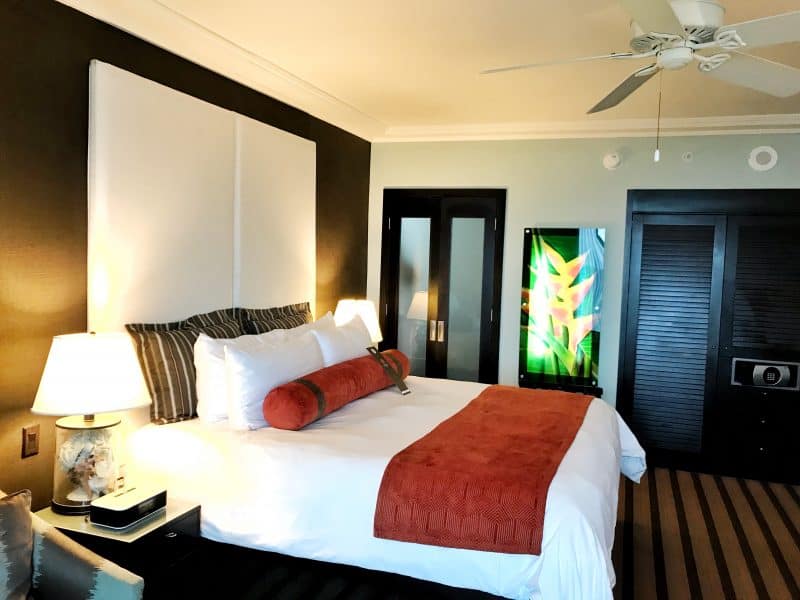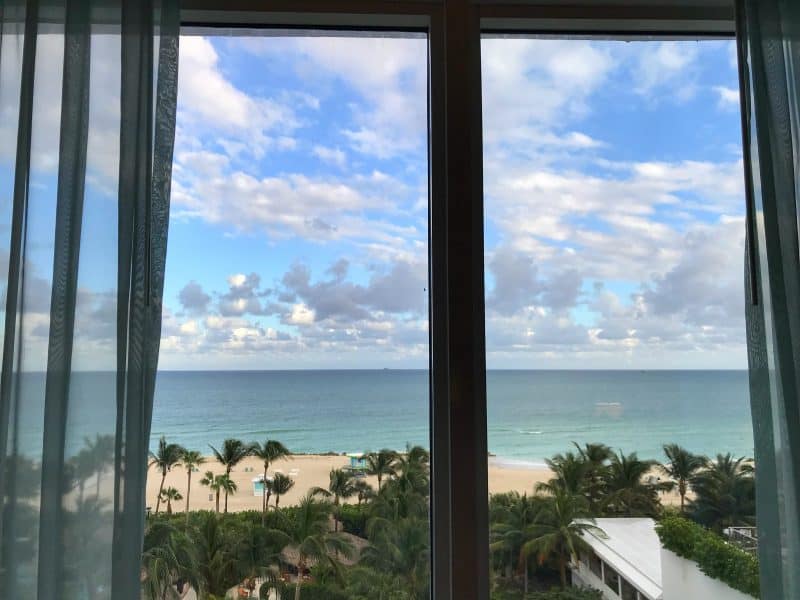 Related: Check out our other USA articles.  Particularly our blog about road tripping around Florida.
Disclaimer: We worked in Partnership with the UK based Miami Tourism representative to promote the area as a destination for families. As always all views expressed are entirely our own.