Before I visited Miami, I immediately thought of glitz, glam, fashion and nightlife. It wasn't necessarily a destination that springs to mind for the family. However, there are lots of things to do in Miami with kids.
Based on the southern point of east coast of America, it has a strong Cuban influence. I feel embarrassed to point that out, but I honestly didn't know 70% of people in Miami speak Spanish as a first language.
Apart from the bright lights, it felt like we never left Latin America. I hardly heard anyone speak English throughout our time in Miami with kids.
Miami is a big place that needs longer than a few nights to explore properly. Not to mention the surrounding areas. A trip to the Everglades or a Miami to Key West road trip is highly recommended.
There are not many places in the world with a beautiful beach and a fun city side by side. We highly recommend investing in a Miami Go City All-Inclusive Pass so you can see all the great things on offer.
We had decided to stop in Miami on our way to a cruise that left from the Miami Port. If you are doing the same, particularly if you are going to be jet lagged, it is worth allowing some time to explore before your onward journey.
Check out this list of amazing activities as well as hotel recommendations and family-friendly restaurants in Miami with kids.
The Best Kids Activity Miami
Table Of Contents
1. Frost Museum of Science
Frost Science Museum is one of the top picks amongst local families in Miami. The hotel receptionist suggested Frost Science was one of the best museums in Miami for kids.
Four buildings make up the enormous indoor educational playground. Everything from an aquarium to a planetarium is housed at the downtown waterfront museum.
There are lots of hands-on learning activities and workshops for kids.


With so much going on, it's impossible to cover the entire area in one day. The aquarium was a real hit, featuring an impressive amount of species and a beautiful glass viewing tank.
The onsite restaurant can get quite busy but the food is good so is worth visiting for lunch a little earlier than the crowds.
A day at the museum is definitely one of the top Miami kid's activities especially if you catch some rain on your trip and need some indoor time.
For more information and tickets to Phillip and Patricia Frost Museum of Science.
Cost: $29.95 for general admission (Monday to Thursday) and $32.95 (Friday to Sunday)
$22.95 for kids ages 4 to 11 (Monday to Thursday) and $24.95 (Friday to Sunday)
Members and children under 3, enter for free
Timings: 10 AM to 6 PM (Monday to Sunday)
Location: 1101 Biscayne Blvd, Miami, FL 33132, United States
2. ARTECHOUSE Gallery
The ARTECHOUSE Gallery offers families a unique experience incomparable to anything else available.
With clever integration of science, art, nature and technology, the gallery represents a cutting-edge approach to contemporary art, which is immersive and super impressive.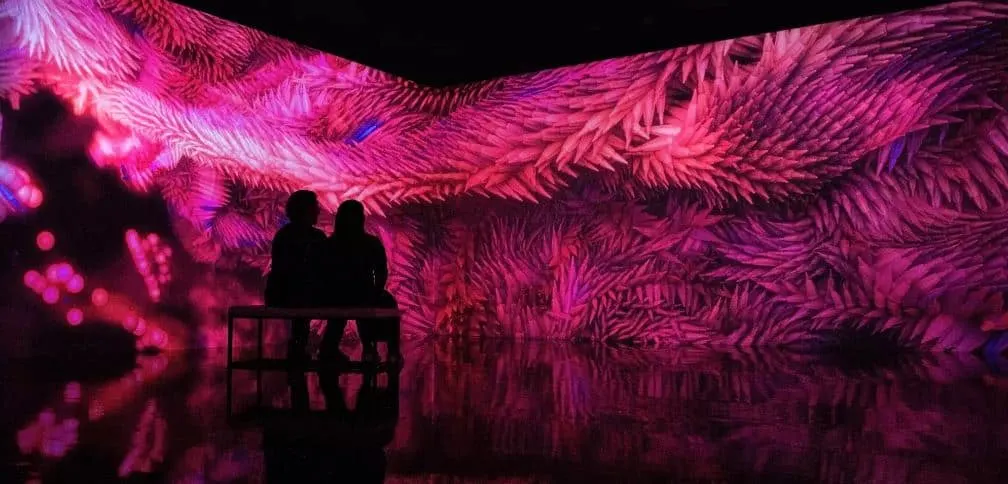 The free XR app extends the experience beyond the physical space and explores the artwork and the technology in more detail.
For ticket bookings and more information.
Cost: $25 for general admission (Adults)
$17 for children (Ages 4 to 15)
Children under 4 enter for free
Timings: 1 PM to 8 PM (Monday to Sunday)
Location: 736 Collins Ave, Miami Beach, FL 33139, United States
3. Miami Children's Museum
The Miami Children's Museum is very unique. It was opened on Watson Island in September 2003. Since then, the museum runs different interactive exhibits and classes related to art, culture and community.
The idea is to get kids interested in learning by making it a fun and playful activity. Learning is not about a particular curricular subject.
Rather kids learn about their culturally diverse community, interaction, communication and other important skills while playing around, participating or just watching the exhibits of the museum.
Some exhibits like Sea and Me and the Ocean Odyssey are very popular among the kids. The exhibit educates about the world of sea creatures in a fun way.
There are also painting exhibits, and mazes like the castle of dreams or Mt MiChiMu where kids can climb.
The museum organizes camps in Spring, Winter and Summer filled with activities for kids in Miami, with options for different age groups.
Families can participate in individual activities and exhibits or sign up for a membership of the museum, which is available online on the official website.
The museum has toddler and mommy classes which aim to make the transition to school as smooth as possible. There is something for all age groups at Miami Childrens Museum.
if you are looking for things to do in Miami when you travel with kids and toddlers, definitely keep this museum on your list.
Cost: $24 for general admission
$16 for Florida residents
Timings: 10 AM to 1:30 PM and 2:30 PM to 6 PM (Monday to Sunday)
Location: 980 MacArthur Causeway, Miami, FL 33132, United States
4. Gold Coast Railroad Museum
The Gold Coast Railroad Museum is great for families as it provides an educational and interactive experience appealing to all ages.
A primary objective of the Gold Coast Railroad Museum is to preserve, exhibit, and operate historic railroad equipment.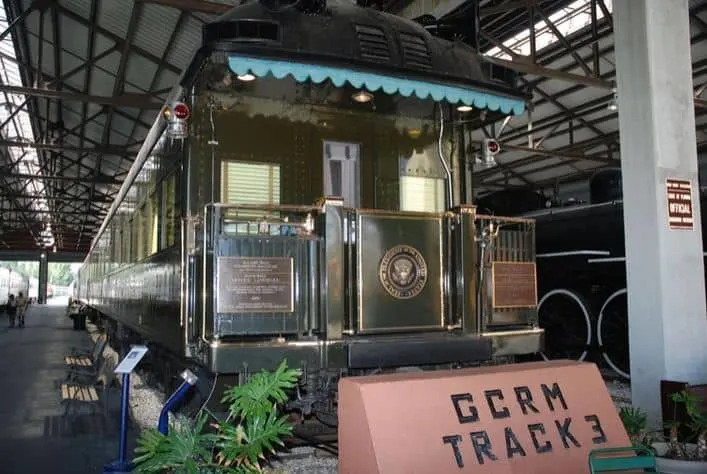 There are over 40 historic rail cars in its collection, including Ferdinand Magellan, the Presidential Rail Car, and Florida Coast Steam Locomotive 153.
The bonus of discounted admission and train rides on certain days makes it affordable. The museum is very close to Miami Zoo so it is a good combination in one day if you plan to visit both attractions.
Click here to learn more about Gold Coast Railroad Museum.
Cost: $12 for general admission (Adults)
$10 for children ages 3 to 12
$5 for seniors (ages 55 and up)
Children under 2 enter for free
Timings: 10 AM to 4 PM (Monday, Wednesday and Friday)
11 AM to 4 PM (Saturday and Sunday)
Location: 12450 SW 152nd St, Miami, FL 33177, United States
5. Superblue Miami
Superblue Miami, artists lead in creating immersive experiences combining art and technology. It's an incredible experience in Miami with kids.
Explore a breathtaking mirror-sculptured maze, interact in digital environments through projections, and witness an incredible light show.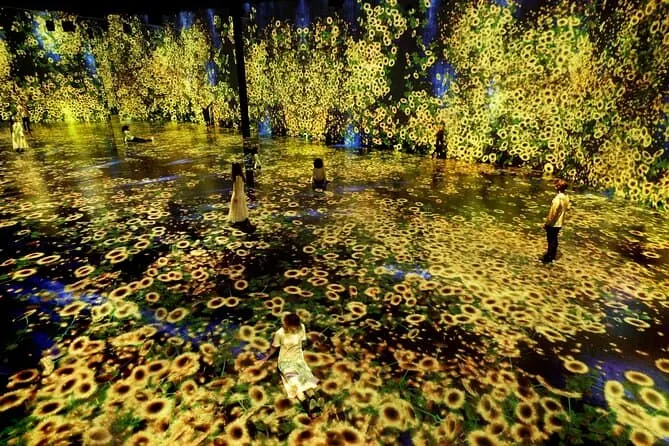 Get up close and interact with art in various ways, from augmented reality to interactive installations that respond to sound and movement.
The only place I have seen something like this is Dubai.
For bookings at Superblue Miami.
Location: 1101 NW 23rd St, Miami, FL 33127, United States
6. Flamingo Park
Flamingo park is located in the heart of the city and is filled with some lovely Miami activities for kids. It's got two pools, a lap pool and a kiddie pool. The kiddie pool is filled with fun interactive water features.
It also has an elaborate tot lot playground that benefits the developmental progression of children's climbing abilities, early social and cognitive development, youth health and fitness.
They renovated the tot lot not too long ago. It now includes a fit kid elementary area with a toddler lot, a swing set, and a 5-12-year-old area including a rock climbing wall. The playground features an original choo-choo train from the 1950s.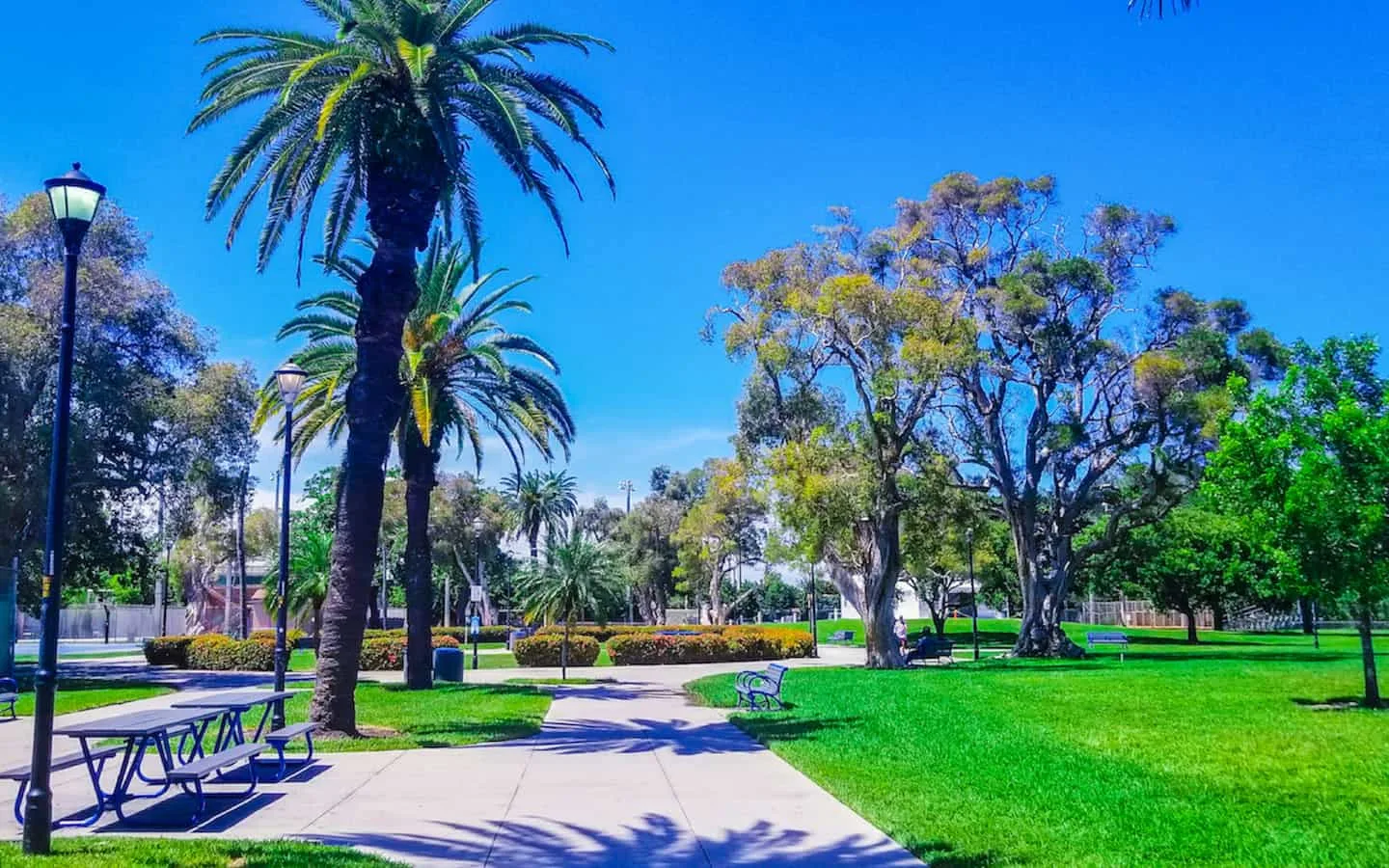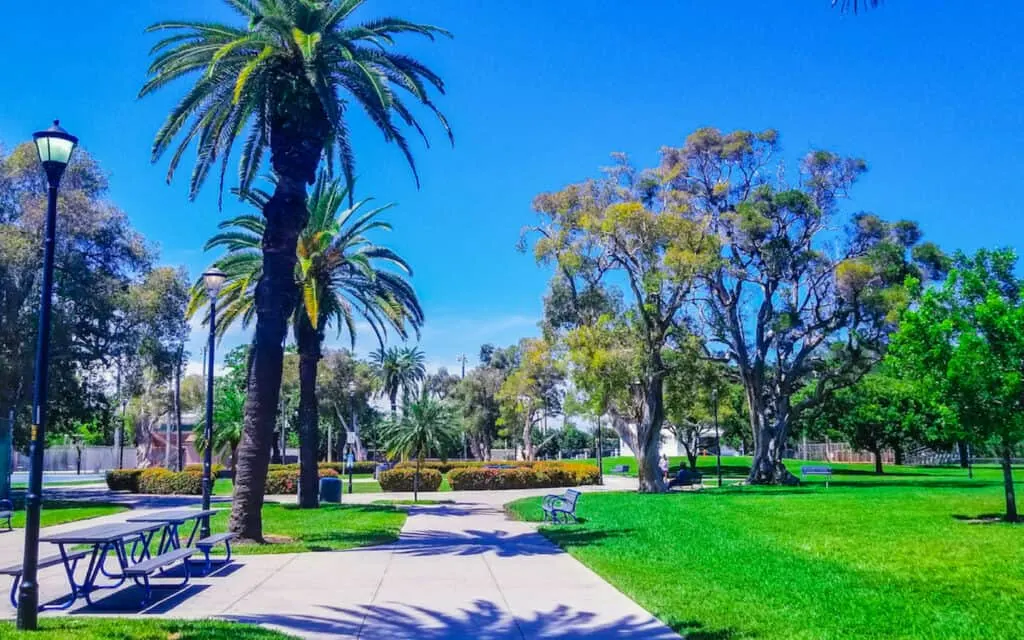 Between the kiddie pool and the tot lot, the flamingo park is definitely one of the top things to do in Miami with toddlers.
Swim, enjoy the playground, play sports or just have a picnic. You might spot a flamingo but they are pretty hard to find.
Cost: $10 for general admission (18+)
$6 for kids (4 to 17)
Children under 3 and Florida residents enter for free
Timings: 6 AM to 8 PM (Monday to Sunday)
Location: 1200 Meridian Ave, Miami Beach, FL 33139, United States
7. Bill Baggs Cape Florida State Park
A State Park like Bill Baggs Cape Florida is rich in history and provides families with a great opportunity to explore and learn about its past.
With tons of family-friendly activities, it is an ideal place to soak up the sun and relax in Miami with kids.
Explore nature trails, rollerblade around the park, paddleboard, cycle or camp out (additional fees apply) for the day.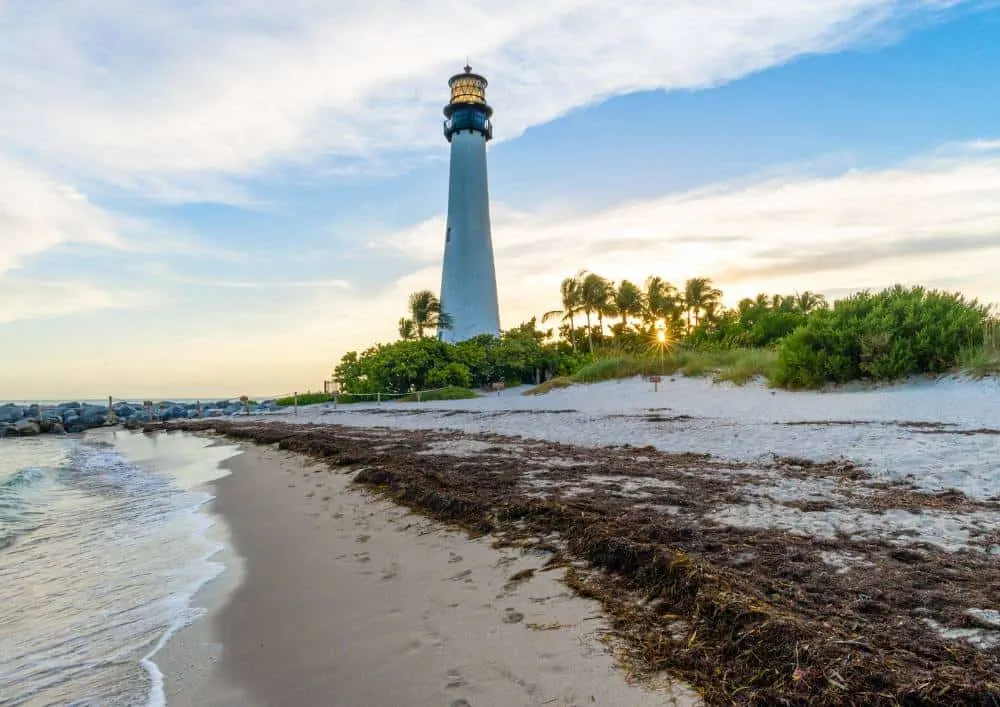 The historic Cape Florida Lighthouse is the centrepiece of the park and offers stunning views of the ocean and the surrounding area.
Touring the lighthouse is another activity the kids loved. The tours are from Monday to Thursday from 10 AM to 1 PM.
Head to the Lighthouse Cafe for freshly prepared, casual meals in a comfortable setting.
For more information on Bill Baggs Cape Florida State Park.
Cost: $8 per vehicle (two to eight people)
$4 for single-occupant vehicles or motorcycles
$2 for pedestrians, bicyclists, extra passengers
$8 per boat for day entrance to No Name Harbor
Timings: 8 AM to Sundown (Daily)
Location: 1200 Crandon Blvd, Key Biscayne, FL 33149, United States
8. Matheson Hammock Park & Marina
The historic Matheson Hammock Park and Marina is a circular artificial sandy beach with a bayfront atoll pool filled naturally by Biscayne Bay's tides.
Due to the stillness of the waters, it is the perfect day out for parents with toddlers. The shallow water and lack of waves make it a safe and enjoyable environment for children to play!
There are lots of picnic shelters with grills and benches throughout the area. Not to mention the park's scenic lake.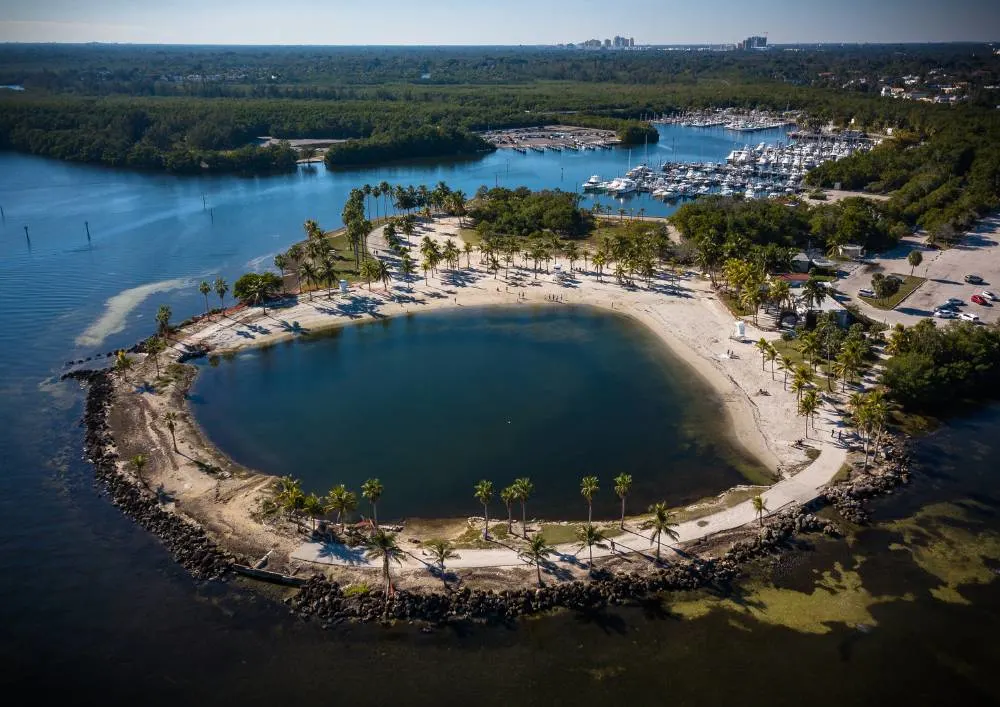 Take a walk along the park's nature trails. Keep an eye out for rare birds such as Townsend's warblers, black-throated grey warblers, and sulphur-bellied flycatchers. It's a lovely nature experience when visiting Miami with kids.
Catch a break at The Red Fish snack bar and restaurant (Matheson Hammock Park's only waterfront restaurant), which is a nice place for families to relax and enjoy the scenery while little ones have fun.
For more information on recreational activities and amenities.
Cost: $5 per car on weekdays and $7 on weekends.
Timings: 9 AM to 6 PM (Monday to Friday)
9 AM to 7 PM (Saturday and Sunday)
Location: 9610 Old Cutler Road, Coral Gables, Miami-Dade County, FL 33156, United States
9. Historic Virginia Key Beach Park
Historic Virginia Key Beach Park feels quite secluded but is close enough to enjoy the convenience of downtown Miami.
The clear waters of Biscayne Bay provide an excellent opportunity to take in the views of the city skyline while getting some sun.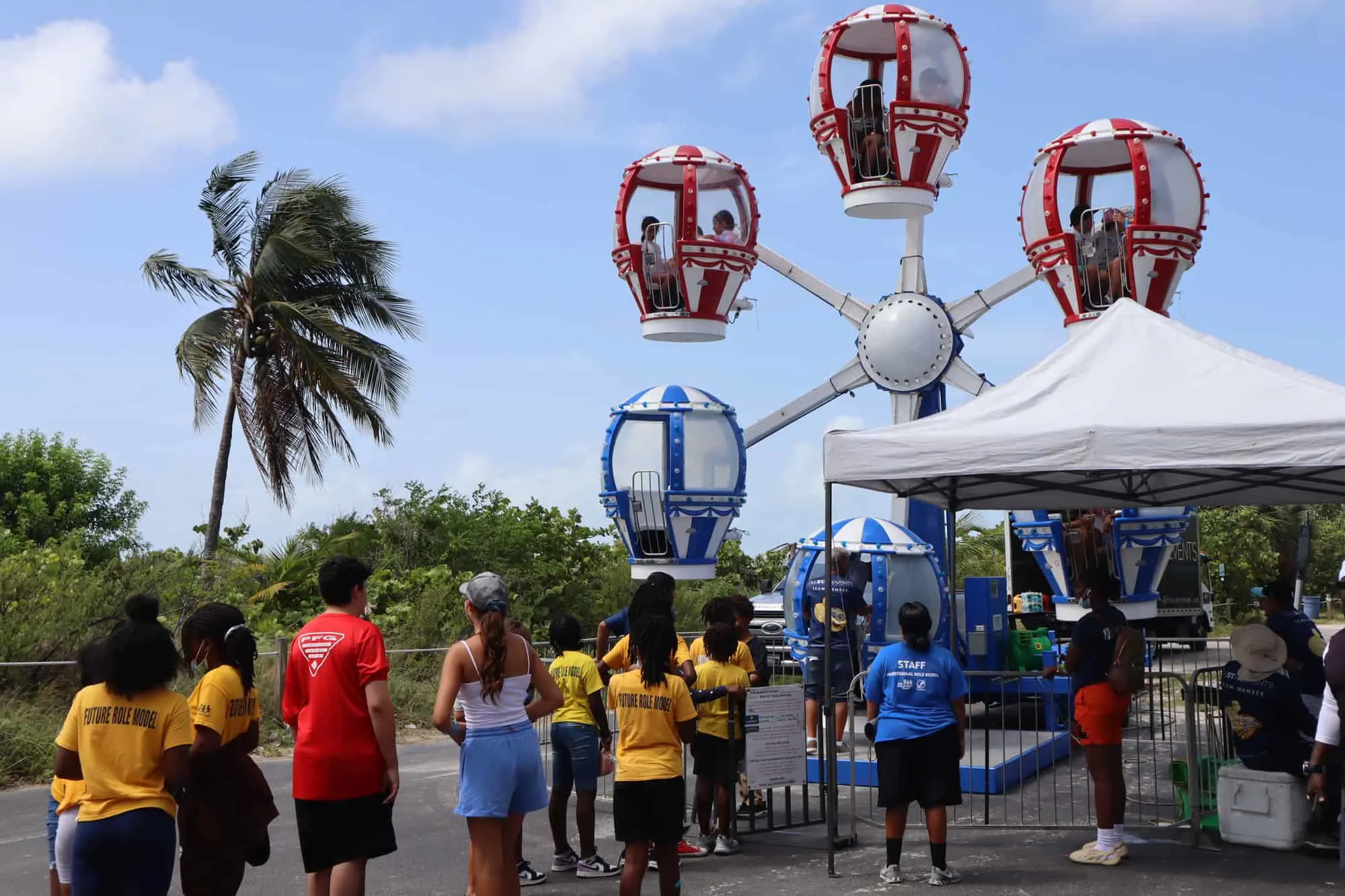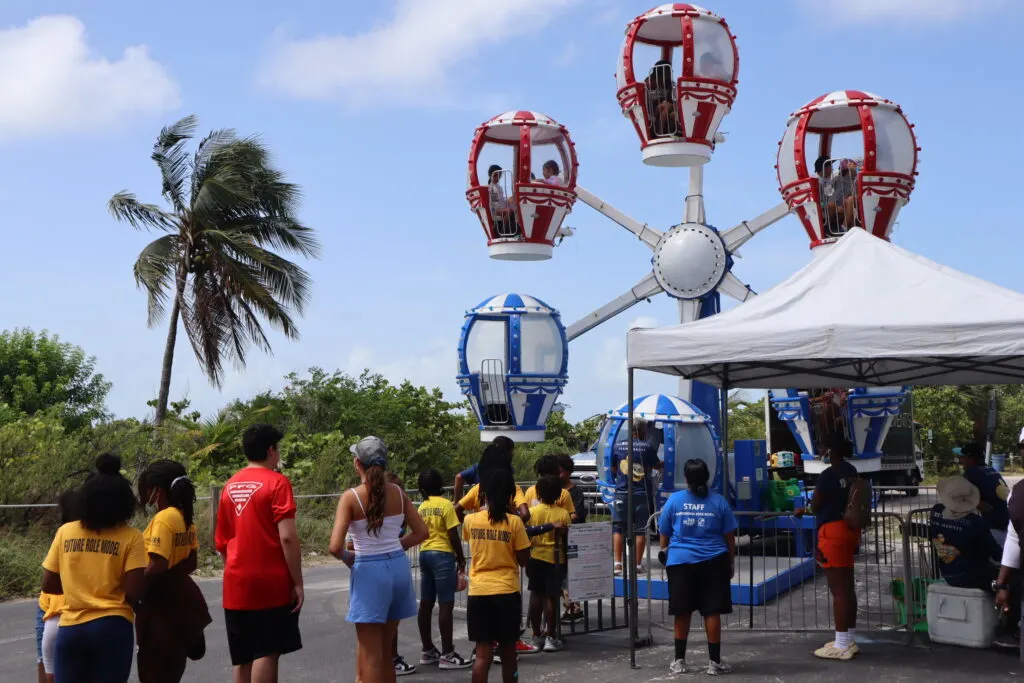 The area offers a variety of activities including a free park eco-history tour. Stroll along the seashore, ride a carousel with views of the ocean or explore the nature boardwalk.
Besides exploring the park on foot, there is also a miniature train that goes around the park, it's a Miami kids favourite!
For more information on events at Historic Virginia Key Beach Park.
Cost: $5 per vehicle on weekdays and $8 on weekends and holidays.
Timings: 8 AM to Sunset (Monday to Thursday)
7 AM to Sunset (Friday to Sunday)
Closed on Thanksgiving and Christmas Day.
Free Eco-History Tours: 10 AM and 2 PM (Wednesday, Friday and Saturday)
Location: 4020 Virginia Beach Dr, Miami, FL 33149, United States
10. Butterfly World
Butterfly World at Tradewinds Park features a variety of species of butterflies from around the world, including the rare and endangered Miami Blue butterfly. It's a firm favourite in Miami with kids.
The pavilion's design provides a safe and comfortable environment for butterflies to thrive, with plenty of food and water sources.
Drop by the research laboratory where kids can watch the butterfly's lifecycle from larvae to pupa as well as the adult butterfly.
Other highlights are the swinging Tinalandia Bridge, Macaw Landing, Butterfly Museum, and the live Bug Zoo.
Tradewinds Park has lush landscaping, calming music, and a large number of interactive exhibits, suitable for all ages.
For ticket bookings and information.
Cost: $32.50 plus tax for ages 12+
$22.50 plus tax for ages 3 to 11
Children 2 and under enter for free
Timings: 9 AM to 5 PM (Monday to Saturday)
11 AM to 5 PM (Sunday)
Location: 1200 Meridian Ave, Miami Beach, FL 33139, United States
11. HistoryMiami Museum
The exhibits and programs offered at HistoryMiami Museum are a great way to learn about the rich and diverse history of the city.
Through interactive activities, gain a deeper understanding of the city's culture, people, & history in Miami with kids.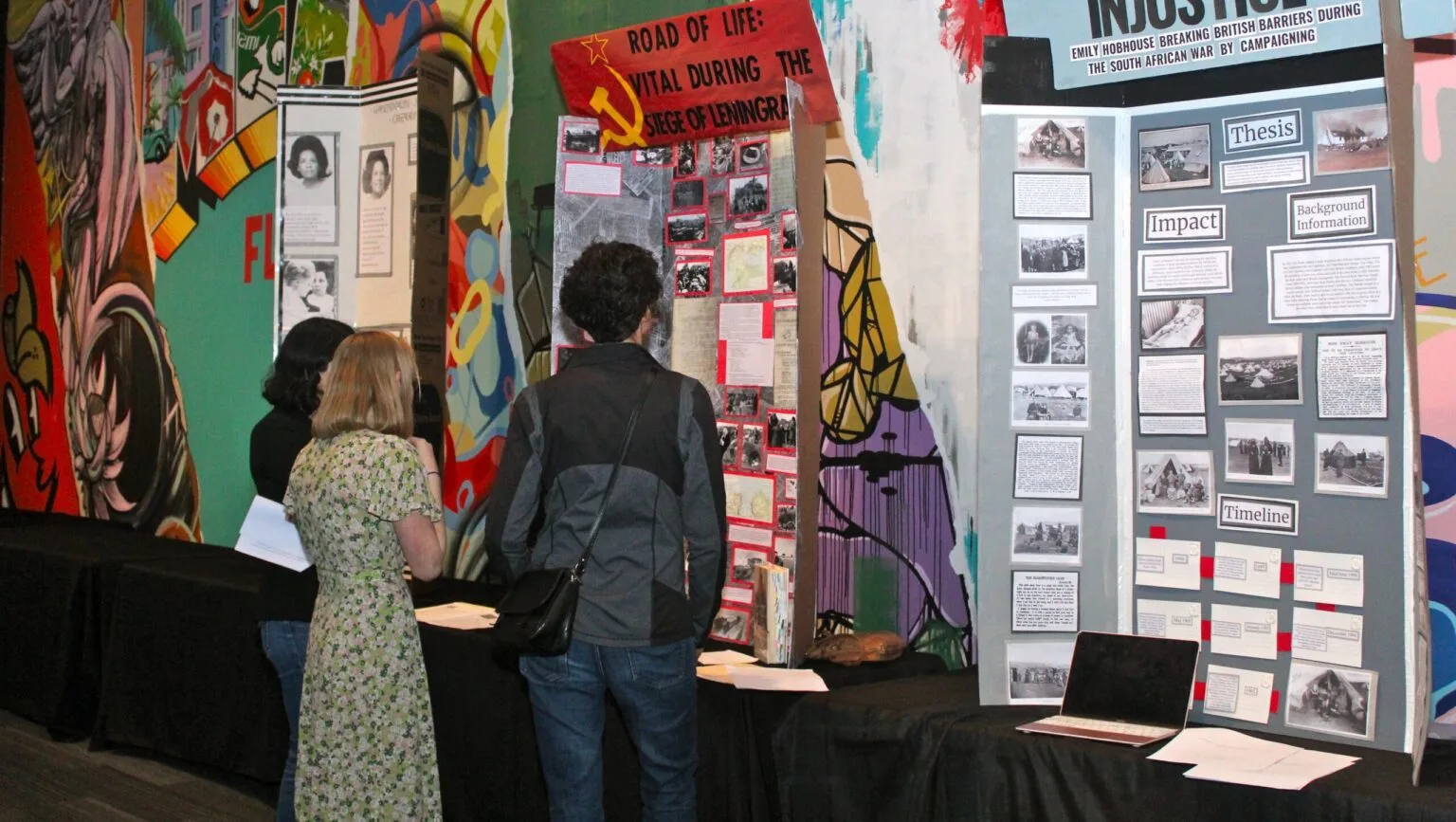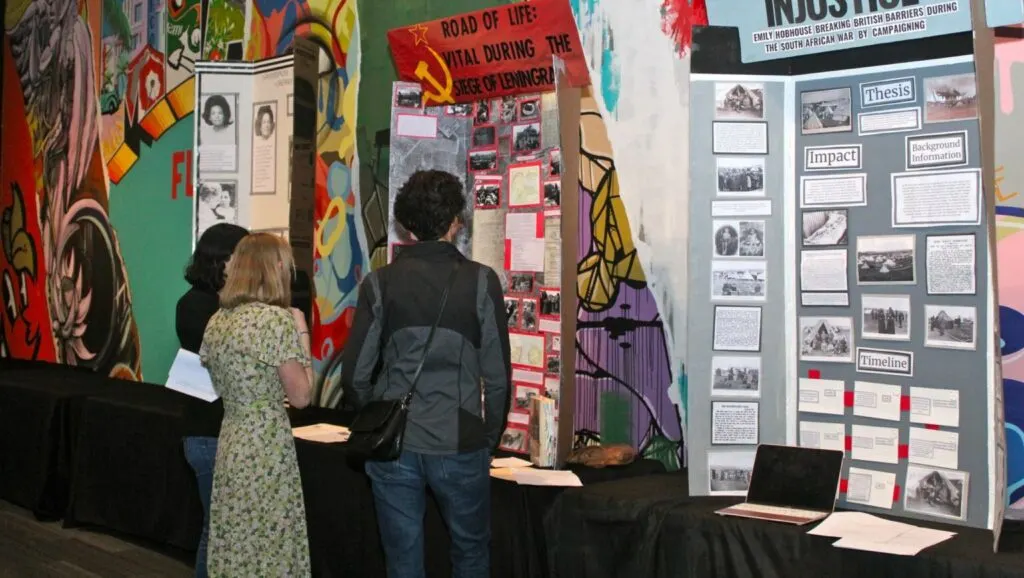 Some of the top learning programs include:
Apart from the above, the HistoryMiami Museum has exhibits and events so that no two days are the same.
For more information on event and exhibit updates.
The free family-fun days (the second Saturday of each month) are a great way to introduce children to history in a fun and engaging way.
Cost: $10 for adults' general admission
$8 for senior citizens and students
$5 for children ages 6 to 12
Free admission for kids under 6
Timings: 10 AM to 4 PM (Wednesday to Saturday)
12 PM to 4 PM (Sunday)
Location: 101 W Flagler St, Miami, FL 33130, United States
12. Venetian Pools
The Venetian Pool is unique and is the only one of its kind on the National Register of Historic Places.
Over 800,000 gallons of water are replenished daily from artesian wells in the Venetian Pool, also known for its natural beauty. It is a stunning place to visit in Miami with kids.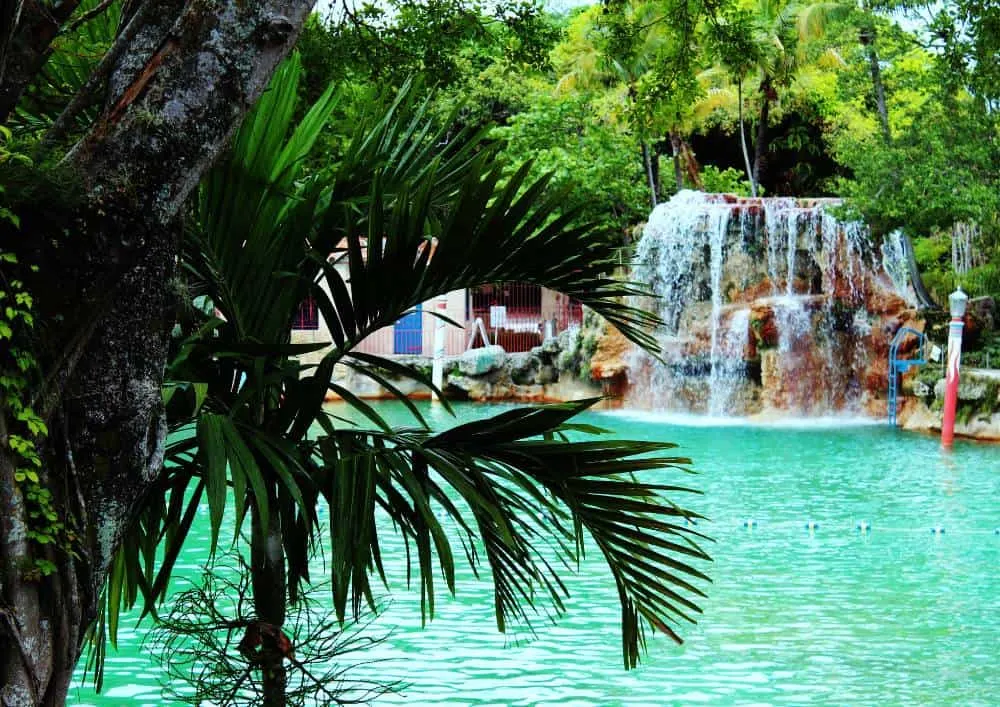 The Pool features a series of waterfalls, bridges, and cave grottos. All of which can be enjoyed by swimming.
Featuring Mediterranean architecture, a bridge, waterfalls, and cave-like grottos makes it a fun and unique experience for families with children ages three and up.
For more information on Venetian Pools.
Cost: Admission is $21 for those 13 and older and $16 from September through November.
$16 for children (Ages 3 to 12) and $11 from September through November.
Coral Gable residents enter for $6.50 (Ages 13 and up) and $5.50 (Ages 3 to 12) all year round.
Timings: 10 AM to 4:30 PM (Tuesday to Sunday); Closed on Monday.
Location: Coral Gables, FL 33134, United States
13. Zoo Miami
Zoo Miami (a.k.a. Miami-Dade Zoo and Gardens) is the oldest and largest zoo in Florida and the only subtropical zoological garden in the United States.
From the African Savannah to the Florida Everglades, the zoo provides a unique opportunity to explore the natural habitats of the 3000 animals in Miami with kids.
There are interactive experiences, such as animal encounters and programs for school groups.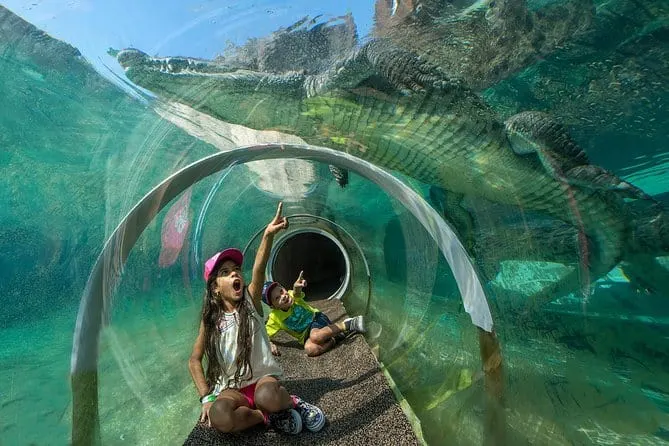 The zoo is a research and conservation centre dedicated to preserving and protecting the species that live in its exhibits.
Among the top attractions in Miami for kids, the zoo offers dedicated play zones, splash pads, and thrilling rides such as the Lostman's river ride, pedal boats, a wildlife carousel, and safari trams.
Book a family visit to Zoo Miami with optional upgrades.
Timings: 10 AM to 5 PM (Monday to Sunday)
Location: 12400 SW 152nd St, Miami, FL 33177, United States
14. Miami Seaquarium
Miami Seaquarium provides an opportunity to interact with a variety of marine life and gain a deeper appreciation for the delicate balance of the ocean.
Kids can participate in educational programs and learn about the importance of conservation and ecology.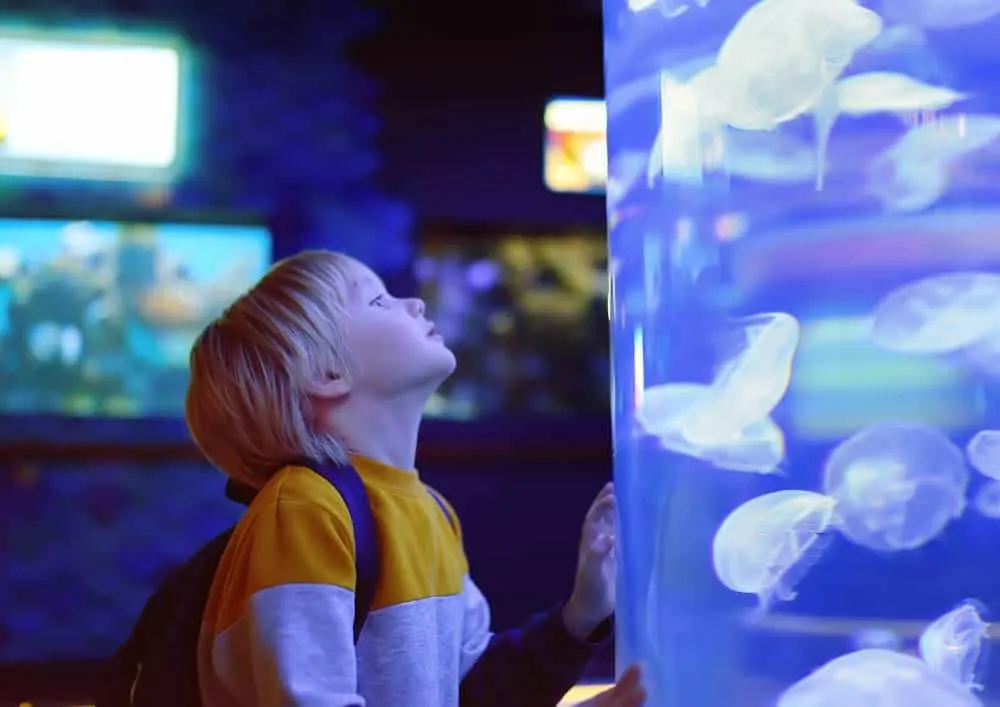 The Sea Trek Reef Encounter provides an immersive experience to explore the underwater world from a unique perspective.
The pirate playground provides fun for younger visitors. Other fun attractions include:
A virtual reality underwater world
For more details and ticket information.
Cost: $49.99 for general admission (Ages 10 and over)
$39.99 for general admission (Ages 3 to 9)
Children below 2 enter for free
Save $6 when booking online
Timings: 10 AM to 5 PM (Monday to Sunday)
Location: 4400 Rickenbacker Causeway, Key Biscayne, FL 33149, United States
Things To Do With Kids In Miami For Free
15. Miami Beach
Our hotel was situated right on Miami Beach so we spent lots of time enjoying it!
I have never seen white sand like it, the water was such a beautiful blue colour, and our little one was entertained with all of the kids' beach toys provided by the hotel.
Whether or not you stay on the beach, it's definitely worth a visit as far as Miami family attractions go. The beaches in Miami are some of the most tropical places in the US.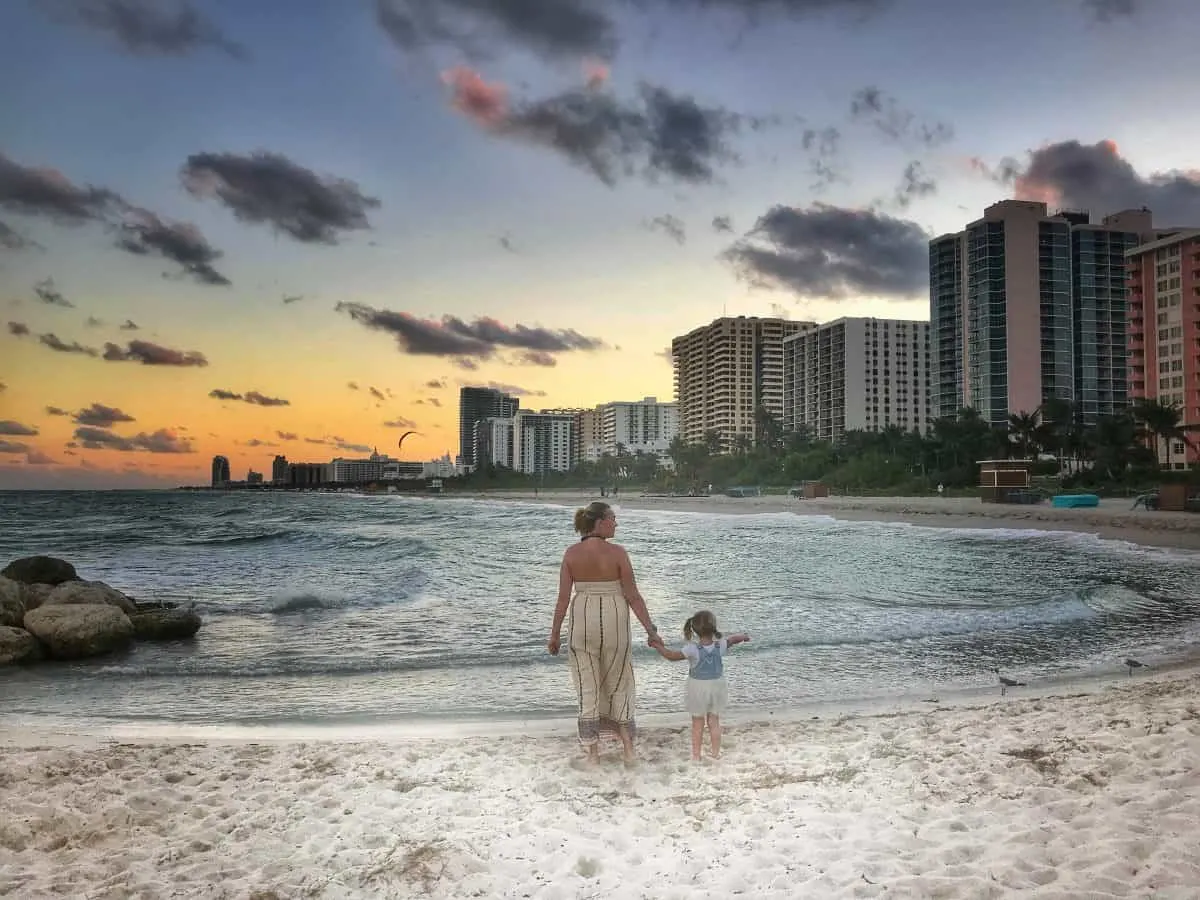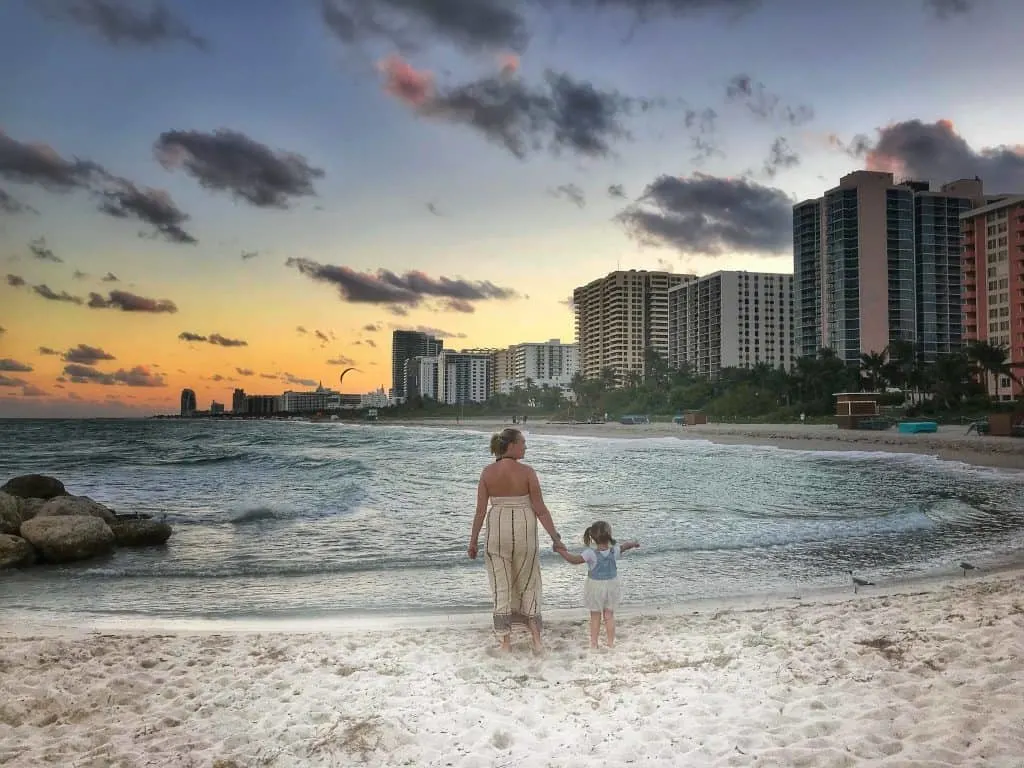 The sunsets are epic and well worth the wait in the evening. Water sports are in abundance so whether you want to sit and relax or do something a little crazier, Miami Beach caters for everyone.
Location: 1700 Convention Center Drive, Miami Beach, FL 33139, United States
16. Explore the Board Walk
The boardwalk runs for kilometres along the beach. It's the perfect place for some family fun in Miami.
It's a great spot whether you want to take the baby for a run/jog in the stroller or take a leisurely family walk. Renting a bike is also a great option to see as much of it as possible.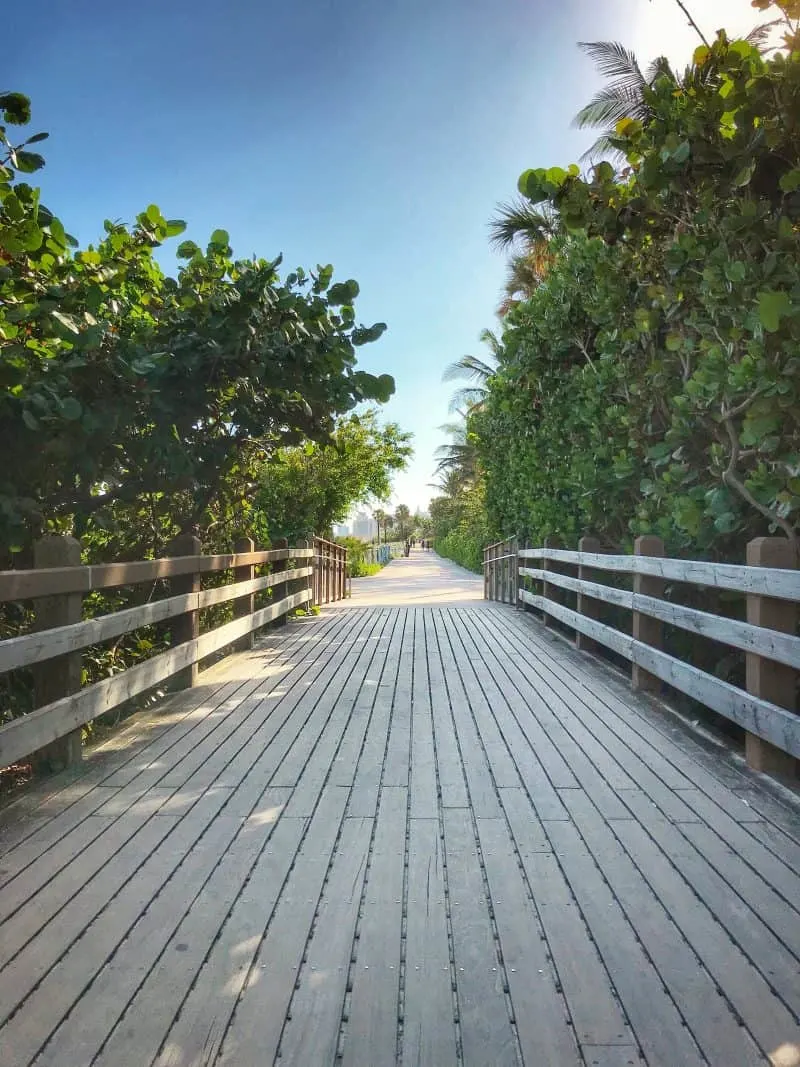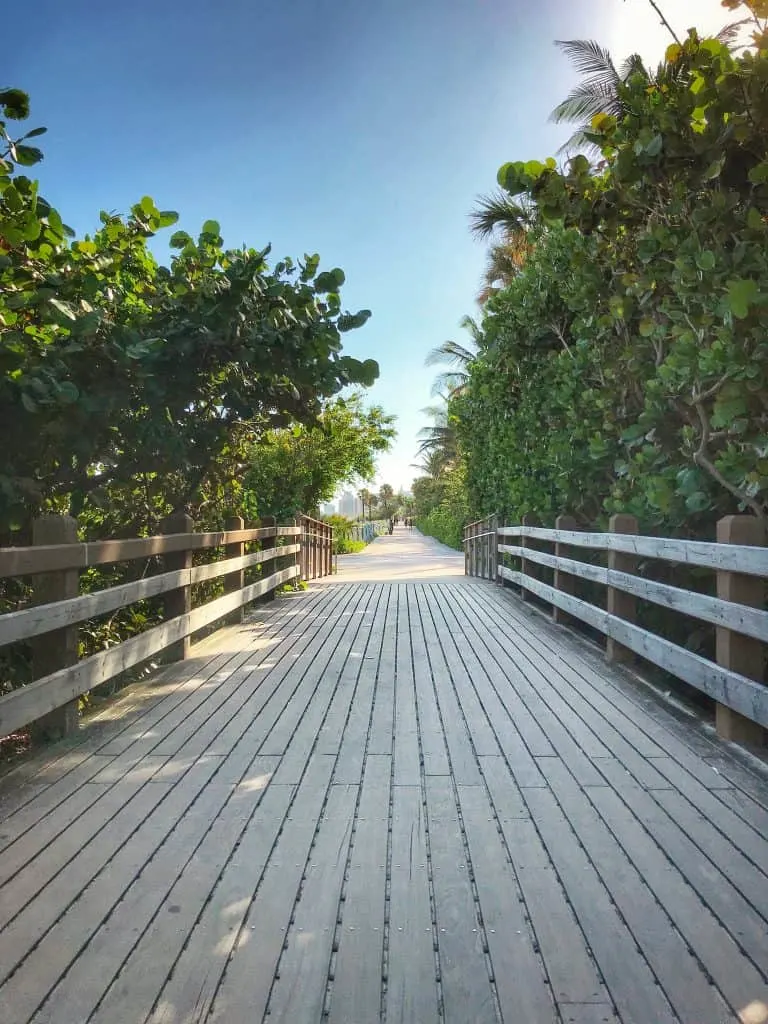 The views along the way are beautiful. Seriously is it just me or is everyone super good-looking in Miami?
There is plenty of opportunity to escape the hot daytime sun as some of the boardwalks is canopied with plants for shade, perfect for little ones.
Location: Miami, FL 33149, USA
17. Wynwood Walls
The Wynwood area has attracted lots of attention from locals and tourists with its vibrant atmosphere, unique street art, and many art galleries, restaurants, and shops.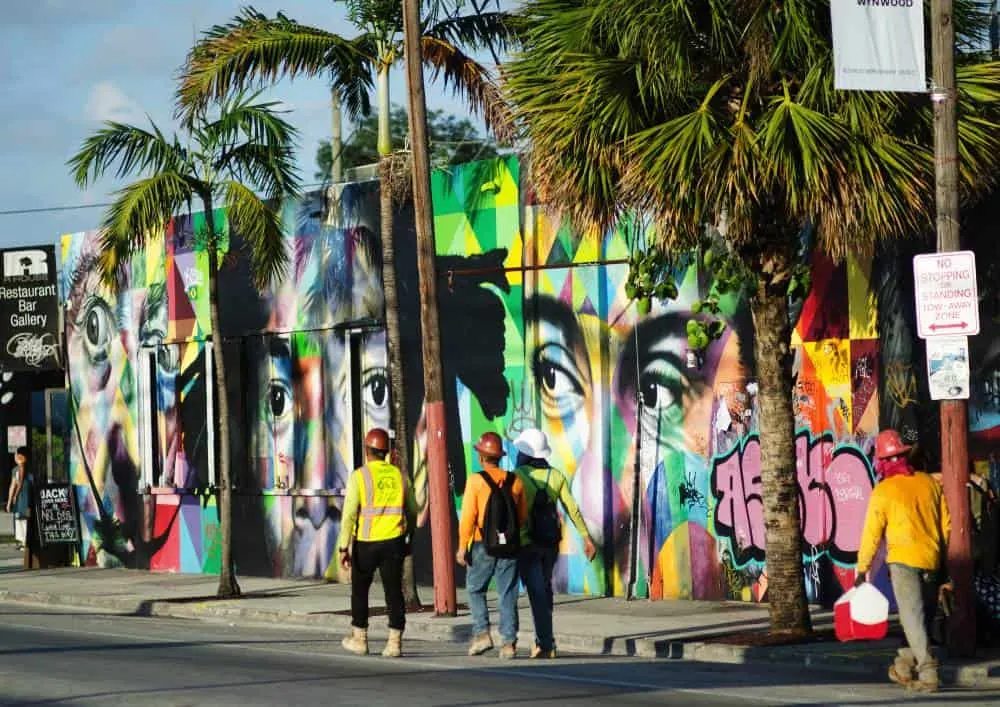 In the past decade or so, Wynwood Walls has grown into a collection of six giant murals covering six buildings.
It's been a huge success and has since become a canvas for world-class artists from all over the world.
It has become a hub for an array of creative minds and many events, such as the Wynwood Life Street Festival, attracting thousands of people from all over the world.
Location: 2516 NW 2nd Ave, Miami, FL 33127, United States
18. Little Havana
Little Havana, a little Cuban diaspora might not be specifically geared towards kids but it's got plenty to keep the whole family entertained.
Take in the colourful Miami neighbourhood, enjoy some amazing Cuban food and culture or stop for a baseball game at Marlin's Park! You might even catch one of Little Havana's amazing street festivals!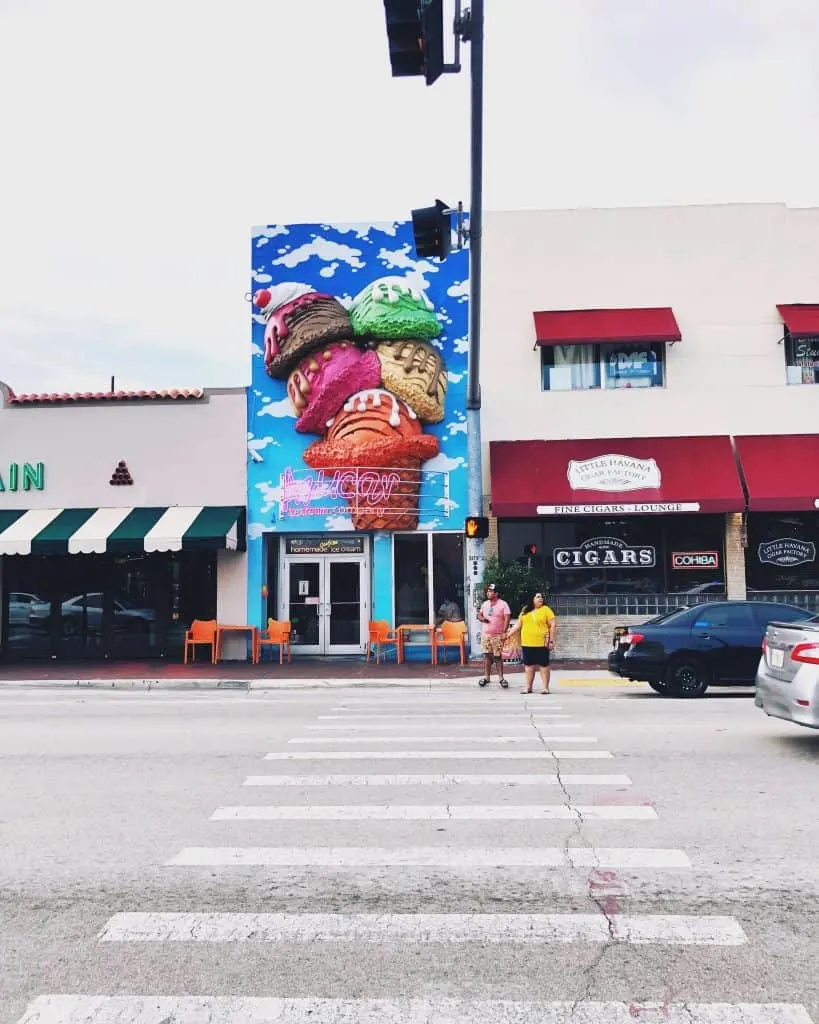 Make a pit stop at the elaborate costume shop La Casa De Los Trucos. It's open year-round and has every costume you can imagine!
Grab an ice cream at Azucar, widely known as one of the best ice cream shops in Miami. Not only is it delicious, but it's packed with unique and exotic flavors like plantain, meringue and more!
19. Dezerland Action Park
The largest indoor attraction in Florida, Dezerland Action Park is the perfect indoor activity centre for families and groups of friends.
Stay out of the sun or the rain by exploring the entertainment park. It's not just the number of attractions that Dezerland Park Miami has to offer!
it's also the variety of activities stretching beyond the usual, go-karts, virtual reality sessions, arcade games, rock wall climbs, trampolines, and a skating rink.
Not to mention exclusive soft play area for kids ages five & below.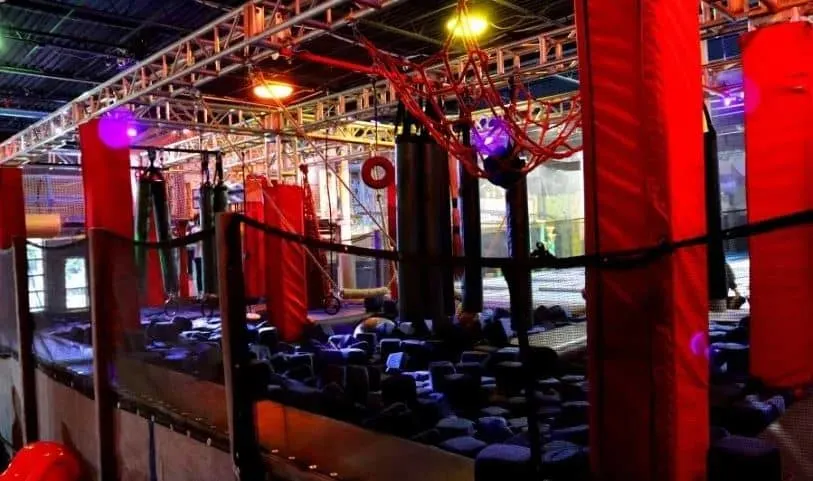 For more information on indoor activities.
Admission and parking are free, however, there are charges for indoor activities.
Timings: 3 PM to 9 PM (Thursday)
3 PM to 11 PM (Friday)
12 PM to 12 AM (Saturday)
12 PM to 9 PM (Sunday)
Location: 14401 NE 19th Ave, North Miami, FL 33181, United States
20. Free Outdoor Movie
From October to May every year, Soundscape Park hosts a free outdoor movie night once a week. The movies tend to be family favorites and are the perfect way to end an action-packed day.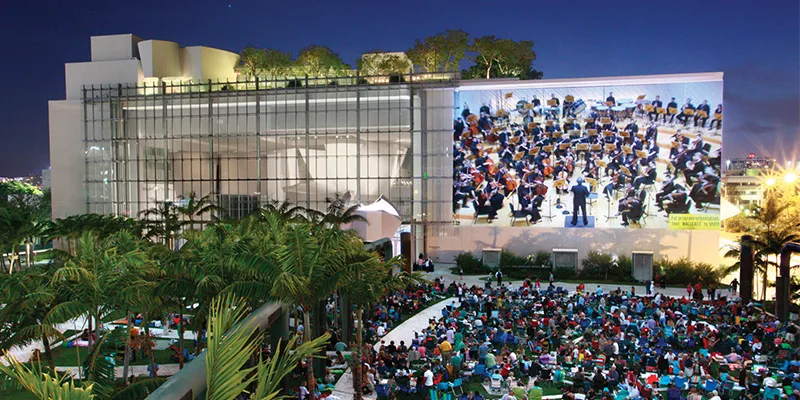 The park is right next to the New World Center which holds a symphony, so it's an excellent place to have a picnic and listen to the sounds of the orchestra.
It's located right near Lincoln road, head over to get a bite to eat or do some shopping before the movie starts.
You can check out the movie schedule here.
Location: 500 17th St, Miami Beach, FL 33139, United States
Top Kids Attractions In Miami – Map
Miami Tours
21. Self-Guided Art Deco Tour
A great option for exploring the history of Miami is by taking the Art Deco Architectural audio tour with kids.
The audio-guided tour of the city's art, history, and architecture are available to download as an app.
It introduces art deco, Mediterranean revival, and Miami modern (MiMo) styles found within the Miami Beach Architectural Historic District.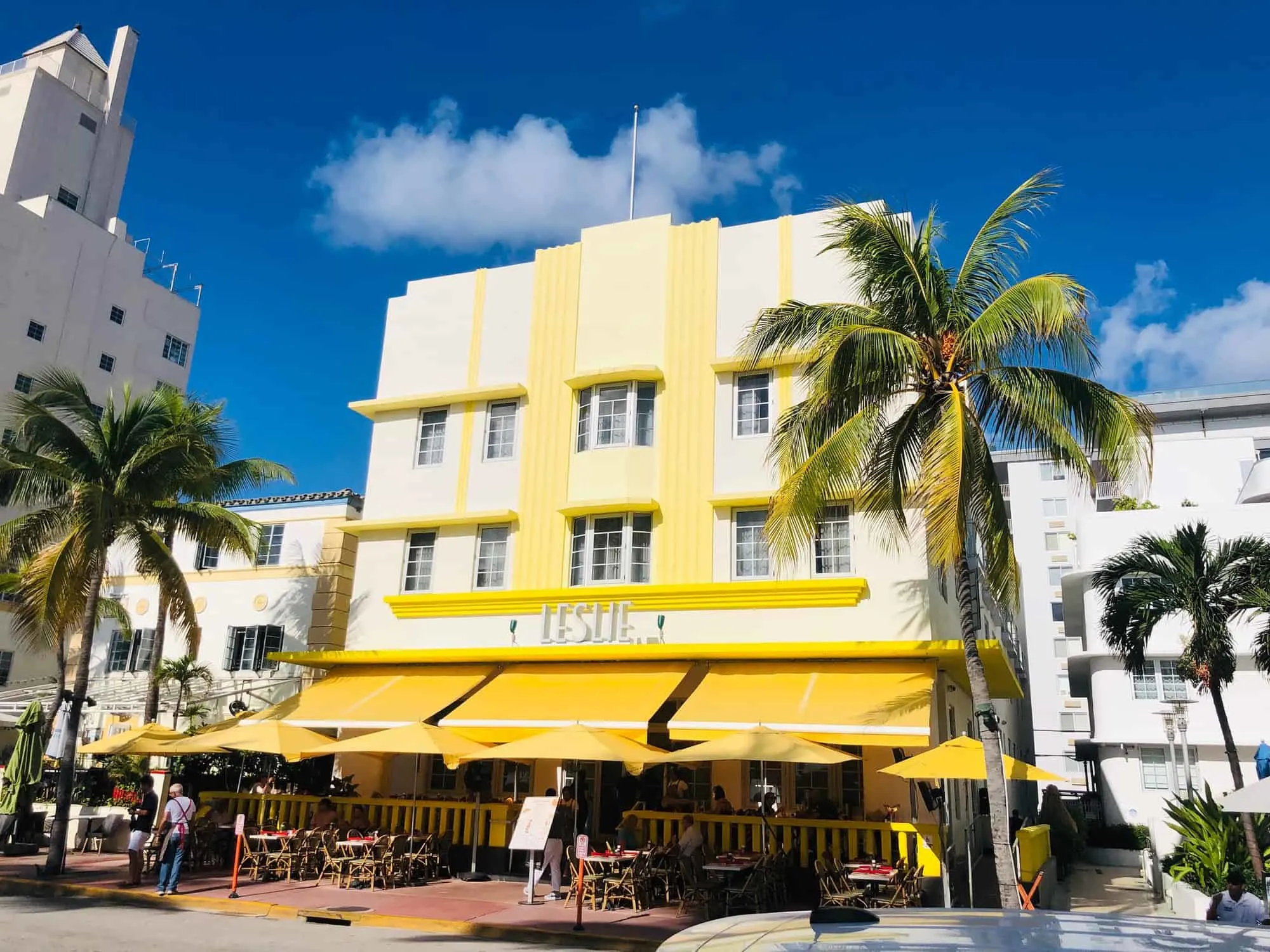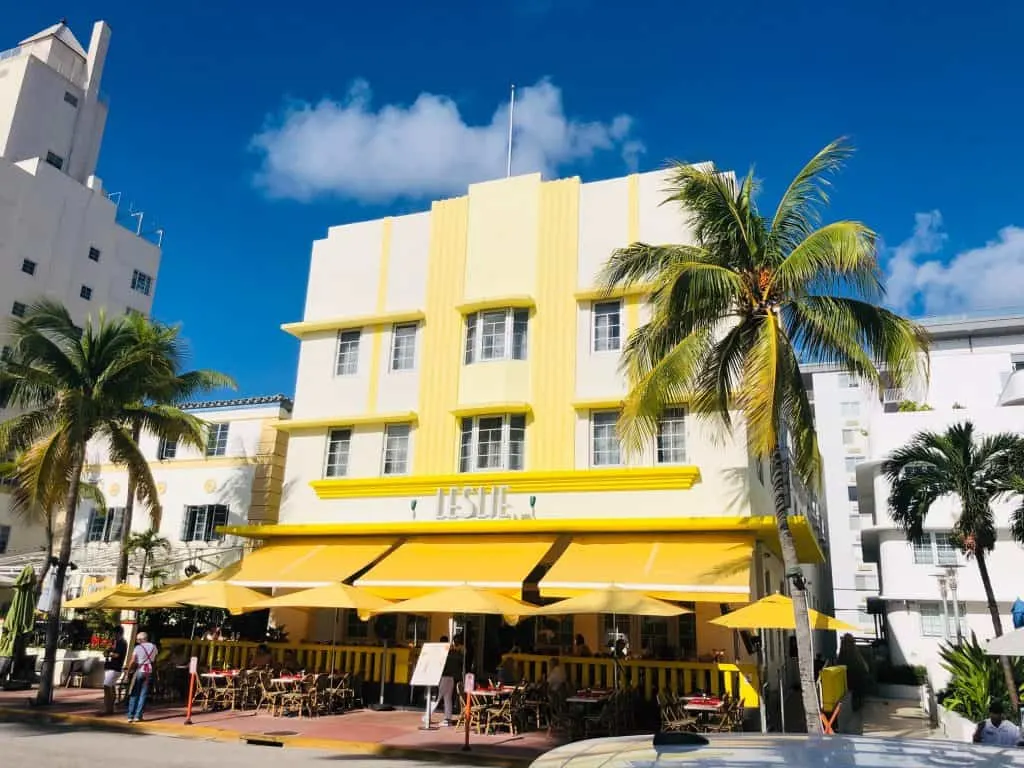 Throughout the tour, explore hotels, restaurants, and other commercial structures. You can even pop inside to admire a number of interiors.
As the tour is self-guided, you can do it at your own pace which is always a win with little ones in tow.
There are many cafes and restaurants to stop at along the way for snacks. Commentary is provided in four languages: English, Spanish, German, and French.
Self-guided tours are available seven days a week, from 12 PM to 11:30 PM.
Starting Point: 1001 Ocean Dr, Miami Beach, FL 33139, USA (Art Deco Welcome Centre)
End Point: 1020 Ocean Dr #1, Miami Beach, FL 33139, USA (The Clevelander Bar)
Book your Self-Guided Art Deco Architectural Tour.
22. Everglades Airboat Tour
Miami is the nearest city to the Everglades National Park. It is one of the best natural attractions when visiting Miami with kids. one way to see the park is on an ever-popular airboat tour.
Explore the wetlands and try to spot alligators, turtles and snakes! As the boat passes through the park, the guide explains the wetlands and the history.
Find out more about the Airboat Tour here.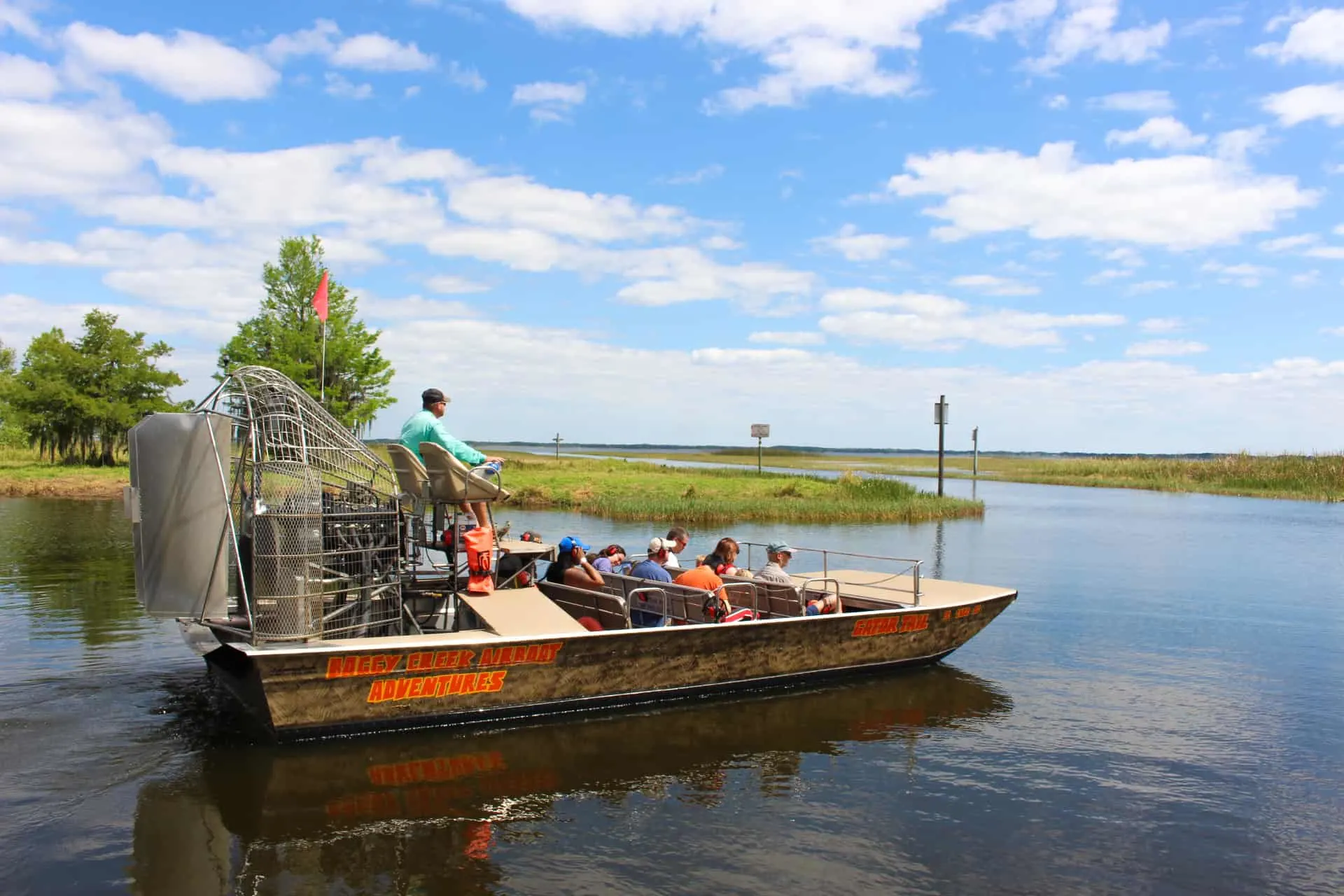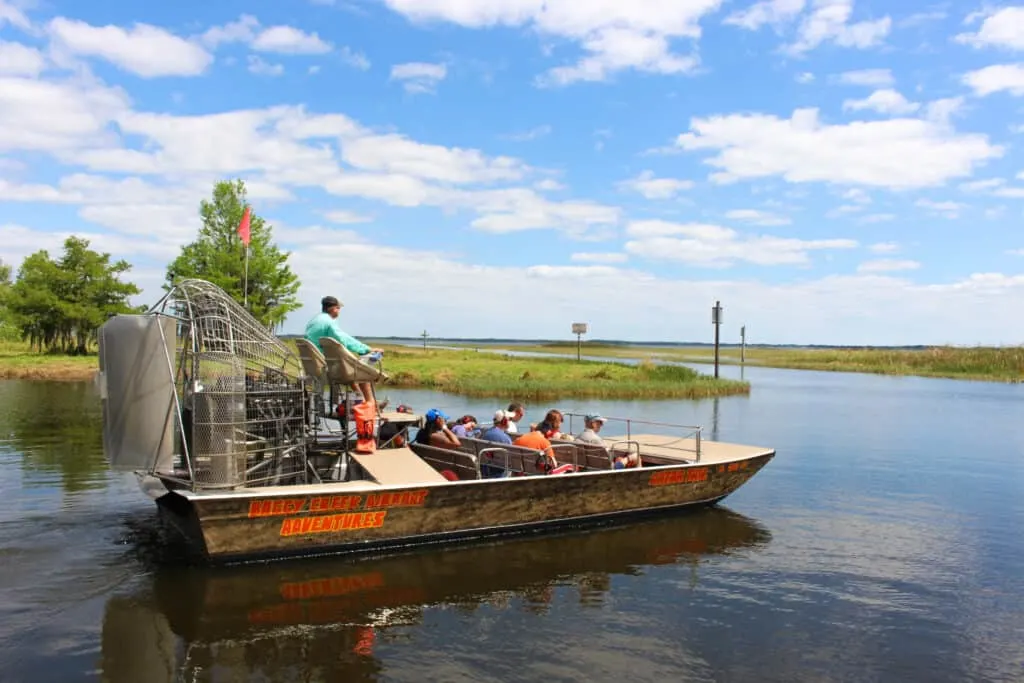 If you tend to get seasick or just want to organize a DIY tour, you can easily visit without a guide. The Shark Valley Visitor Center is only about an hour's drive from Miami.
It costs $30 per car to enter, and the entrance covers seven days.
By the Visitors Center, book a tram tour, or explore the trails on a bike or walking. Bicycle rentals are available inside the park.
If you plan to explore the Everglades be prepared with some good mosquito repellent! You can check out our favourite family mosquito-repelling products here.
Shark Valley Visitor Center: 36000 SW 8th St, Miami, FL 33194, United States
23. Jet Boat Tour
A tour of millionaires row and other popular sites can be turned into a fun activity in Miami for kids!
With the Adrenaline Junkie Jet Boat Tour embark on a thrilling jet boat ride packed full of 360° twists, 180° spins, drifting, and high-speed cruising.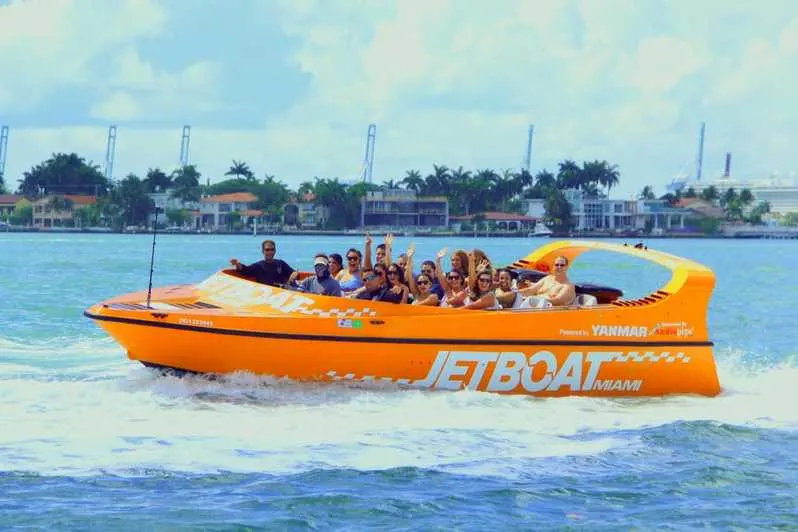 The tour departs from Sea Isle Marina and heads towards the San Marco Islands. You will get to see Memorial Island, Star Island, and Hibiscus Island.
Once the beautiful islands have been discovered, the boat passes the houses of the rich and famous on millionaires row. The trip ends with a high-speed cruise back to the mina.
This trip is only suitable for children 3 and above.
Find out more about the tour and how to book here.
24. Hop-On Hop-Off Bus
The Hop-On-Hop-Off Big Bus Tour is ideal for families with limited time to see as much as possible in Miami with kids.
Embrace the sights and sounds as the bus whizzes past top Miami attractions in Wynwood, Little Havana, South Beach and plenty more.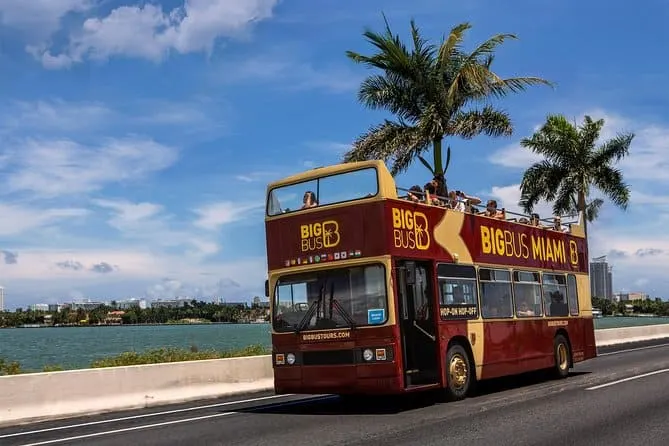 Some of the key stops include:
Miami Beach botanical gardens
Taking advantage of the optional upgrade allows visitors to set sail on a 1.5-hour boat tour to see Miami from the water and the ultimate Everglades Experience.
Book a Big Bus Miami Hop-On Hop-Off tour.
25. Private Classic Car Tour
The 4-hour Private Classic Car Tour with a private chauffeur offers a unique way to discover the city while travelling in a classic convertible car.
Explore the vibrant streets of Miami and see the diverse culture, including landmarks such as the Versace Mansion and Millionaire's Row.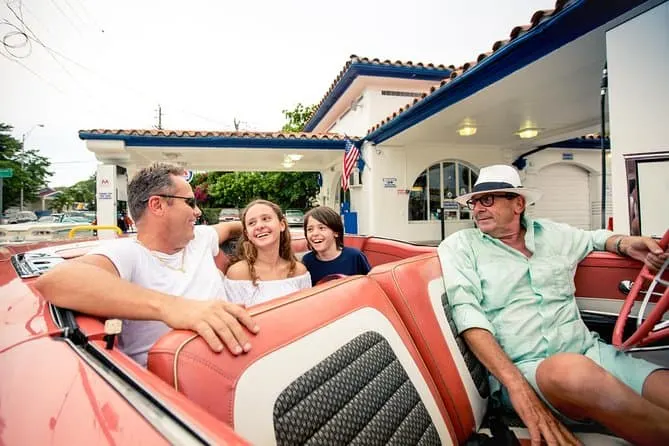 Other drive-bys include:
Art Deco History District
Miracle Mile, The Champs Elysees of Coral Gables!
The tour includes a coffee break in Little Havana, offering an opportunity to experience the city's unique Cuban culture and concludes at the meeting point.
Timings: 7 AM to 4 PM (Tuesday to Sunday)
Book a Four Hour Private Classic Car Tour – One of the best things to do with kids in Miami beach
Best Miami Hotel For Kids
The Palms Hotel and Spa
We stayed at the fabulous Palms Hotel and Spa. The elegant and luxurious accommodations attract a variety of guests. Everyone from families, to young groups of friends.
There is something for everyone at the beachfront. It's not called The Palms for nothing. Tall lush green plants in the lobby make it feel like a tropical haven.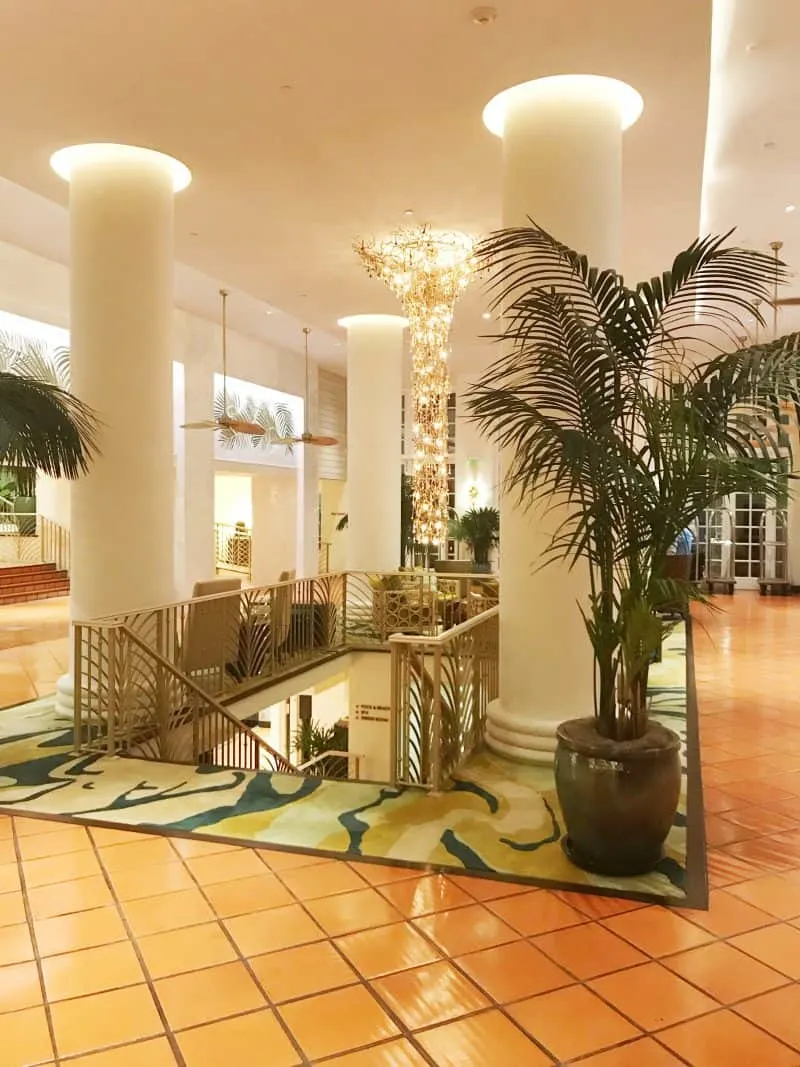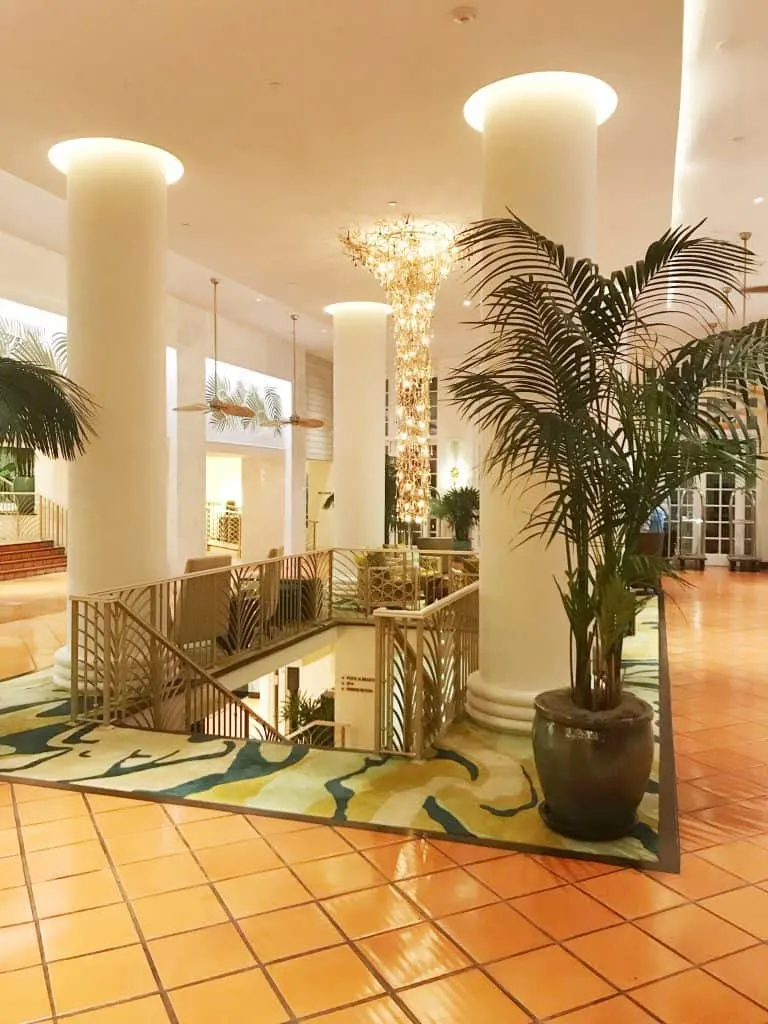 Elaborate chic doors, giant chandeliers, and the most beautiful scent create an airy, relaxed feel. The only issue with having such a lovely hotel is we didn't want to venture far to explore Miami.
The centre point of the hotel is the outdoor swimming pool surrounded by cabana-style open massage rooms, colourful sun loungers and shades.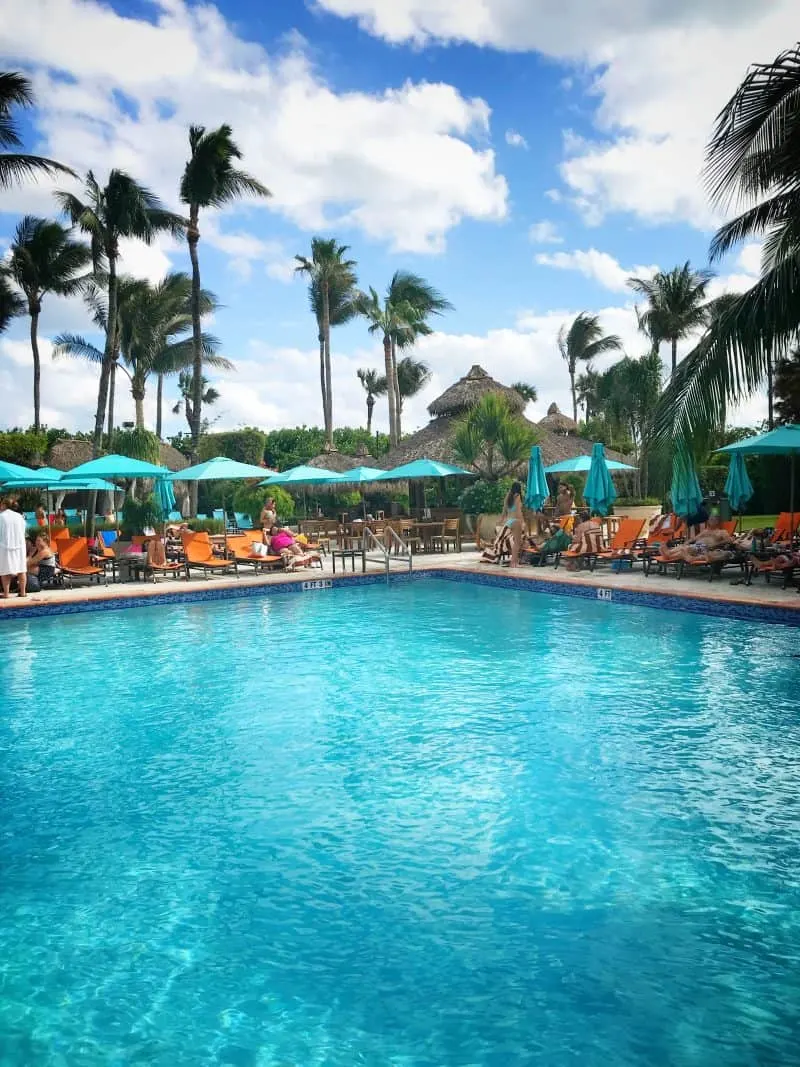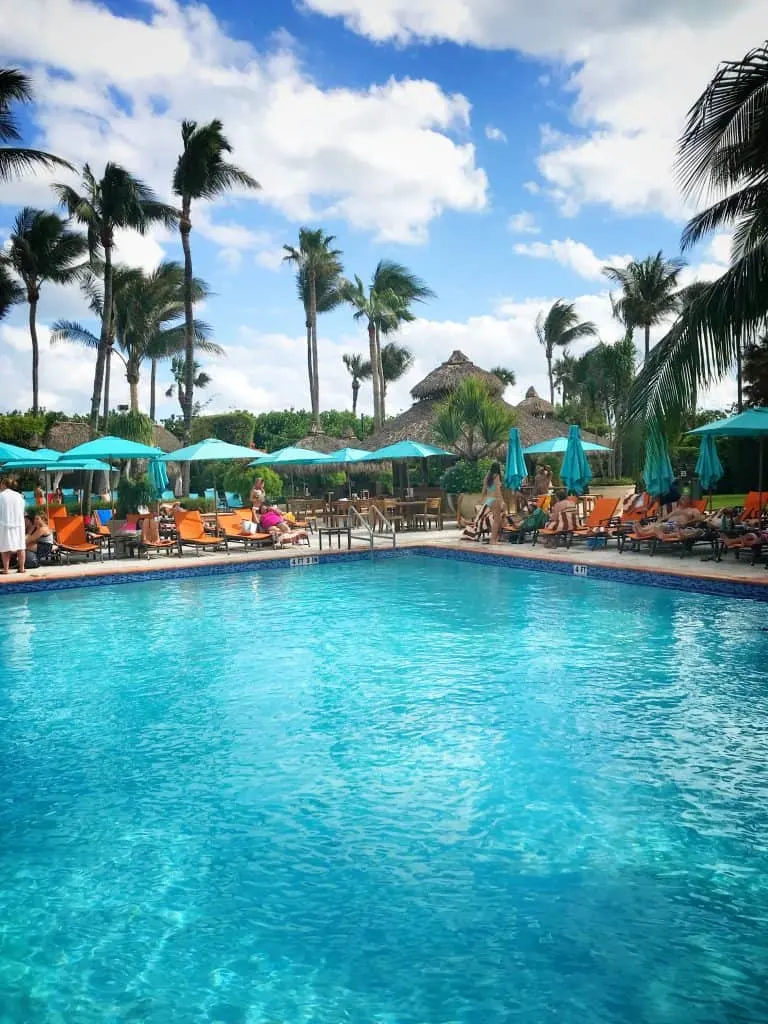 There are a couple of terraces facing onto the pool from the hotel restaurant and bar creating plenty of space to enjoy the outdoors whether it's Al Fresco dining or sipping on a cocktail.
For rates and availability at the Palms, click here.
The Beach
There is direct access to the beach from the pool where the hotel serve guest. There are also loungers and shade.
The best part for families is the buckets and spades and a mountain of sand to give little ones a head start on making castles.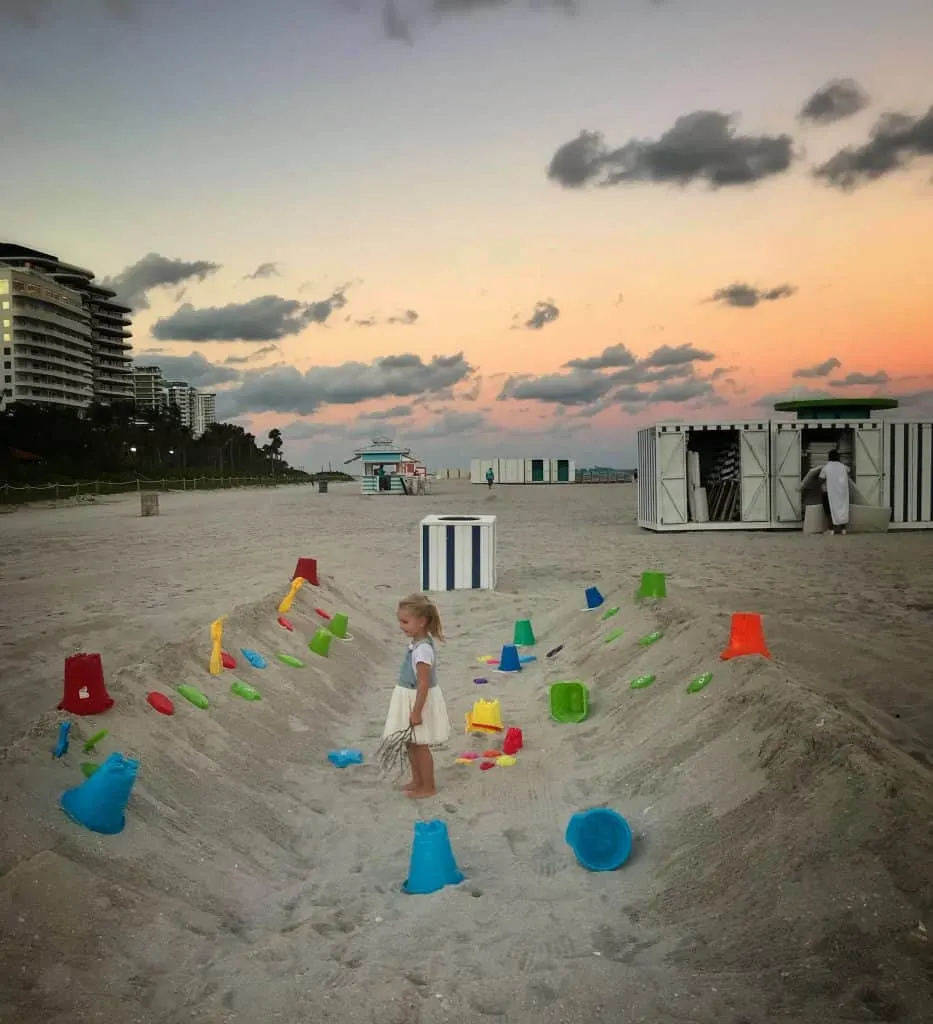 It's literally the best location you could ask for in all of Miami. The views from our room on the 8th floor were stunning.
We pulled a chair up to the window as we were getting the kids off to sleep to enjoy a glass of wine and watch some windsurfers do their thing.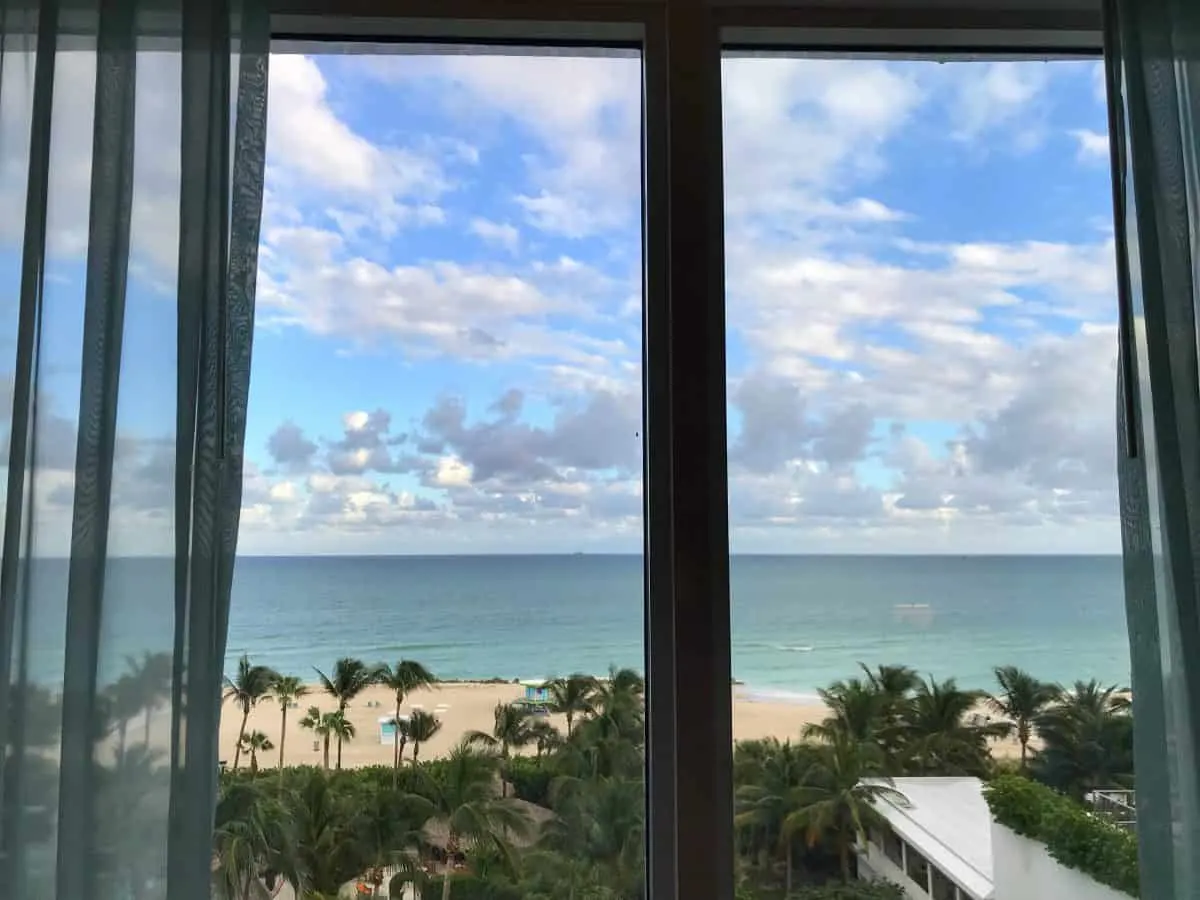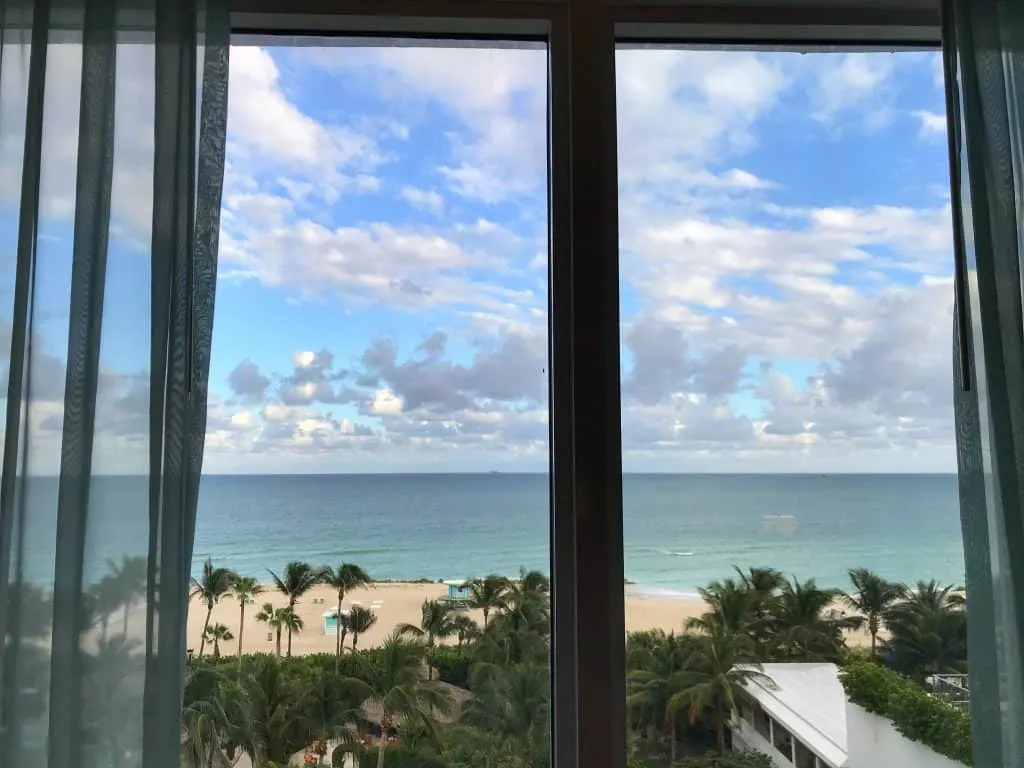 Environmental Initiatives
We are always very keen on hotels that do everything they can to protect the environment and contribute to sustainable travel.
The Palms Hotel has thought about everything from the personal cleansing products to the materials used in the furnishings.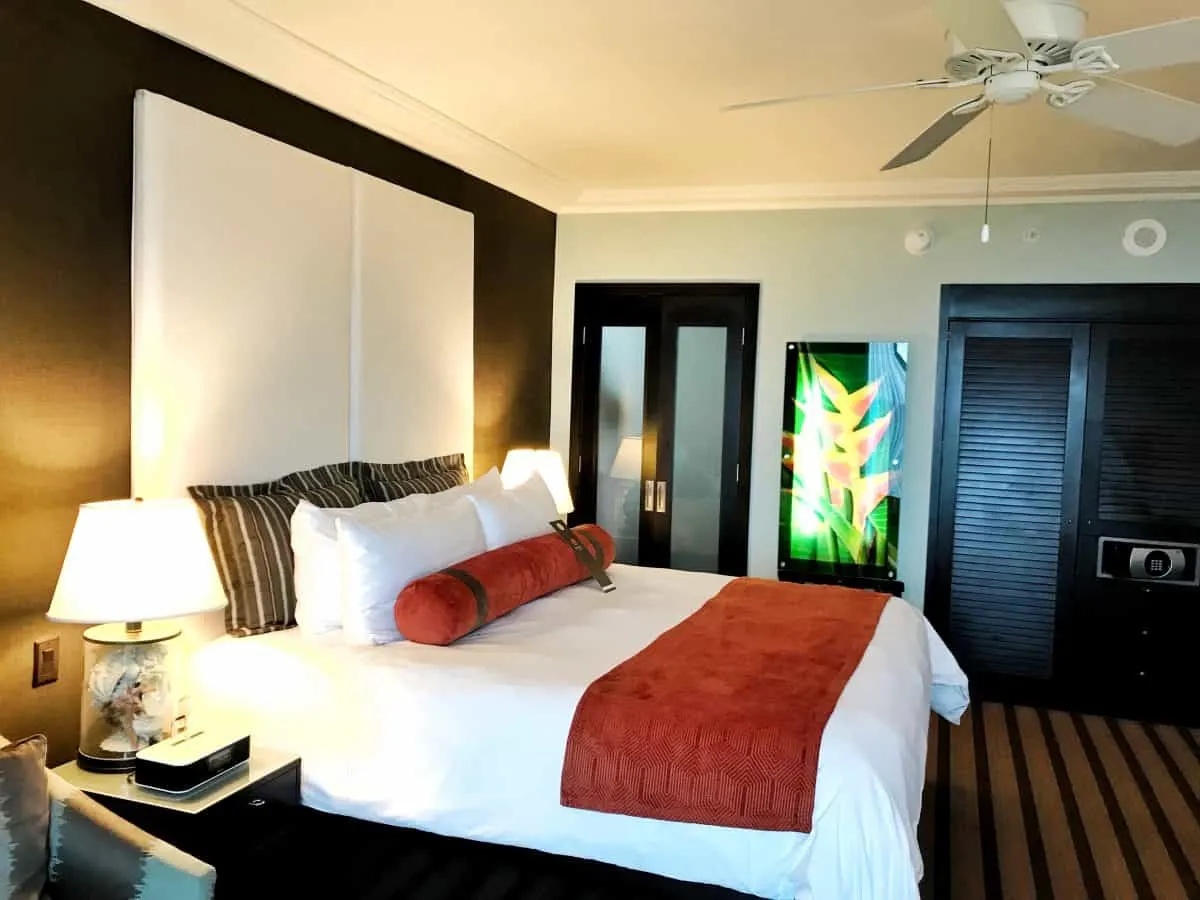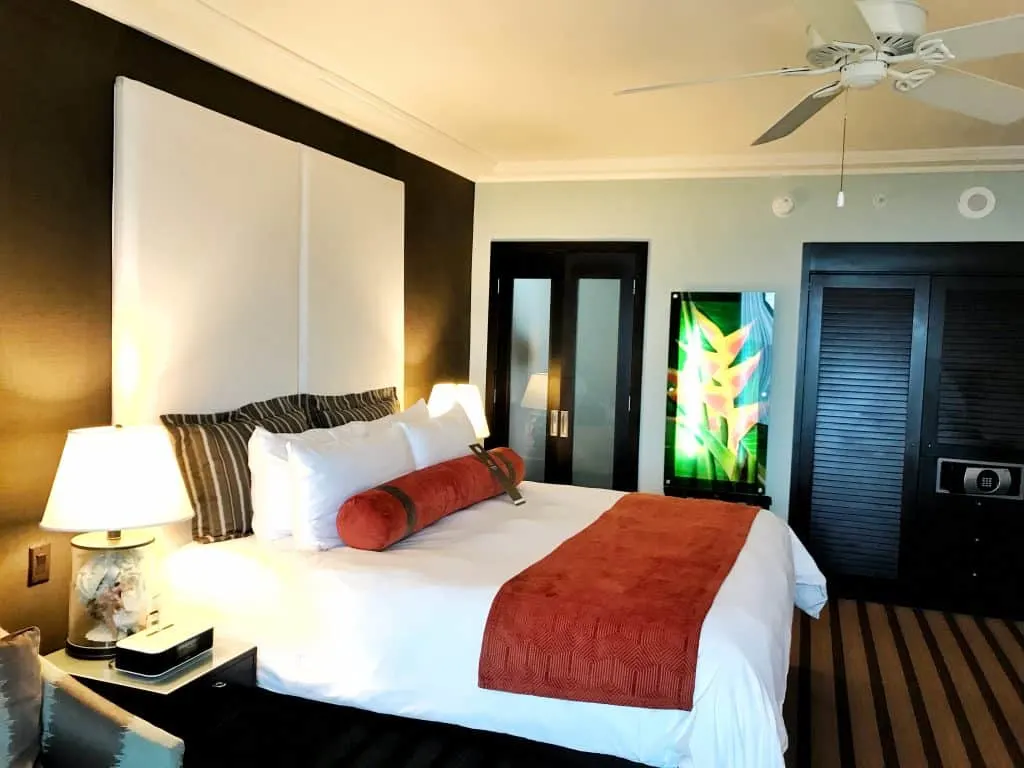 It was heartwarming to learn they contribute to the local community through a non-profit organisation that supports food growing gardens.
They are very keen on organic and sustainably sourced products. The spa uses all Aveda products. They offer some amazing treatments. However, I found it hard to escape because of the kids. Instead, I had a mobile hair stylist come to our room during our stay.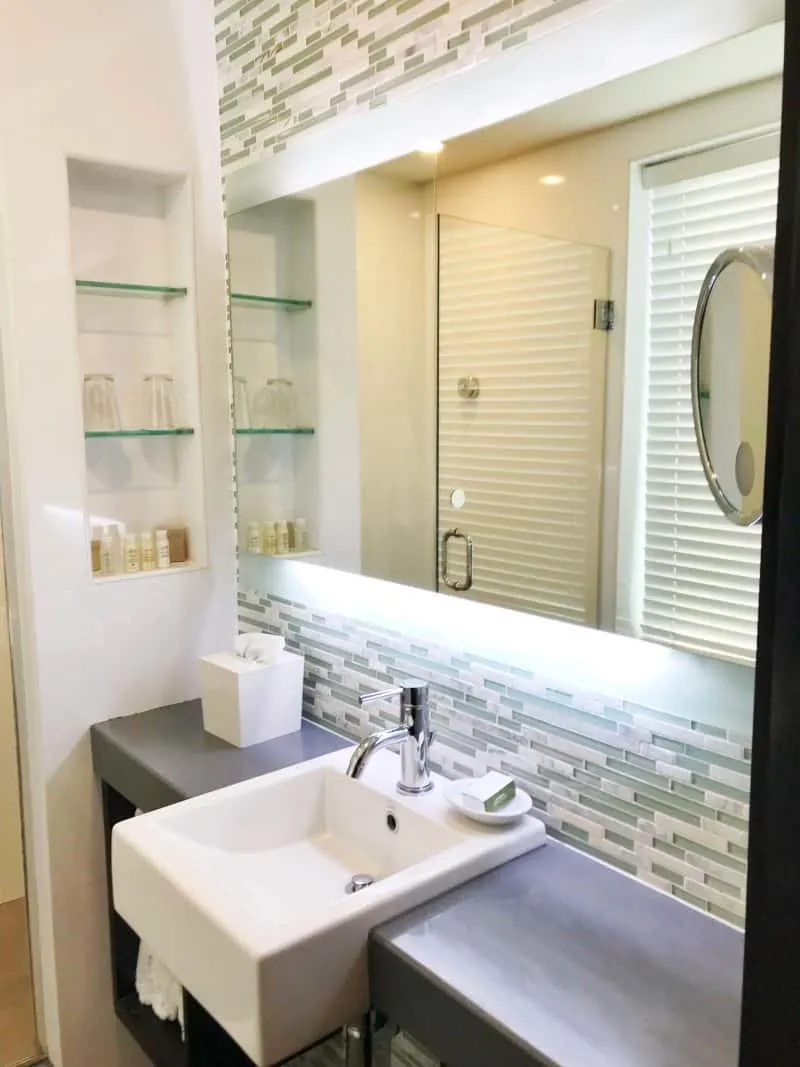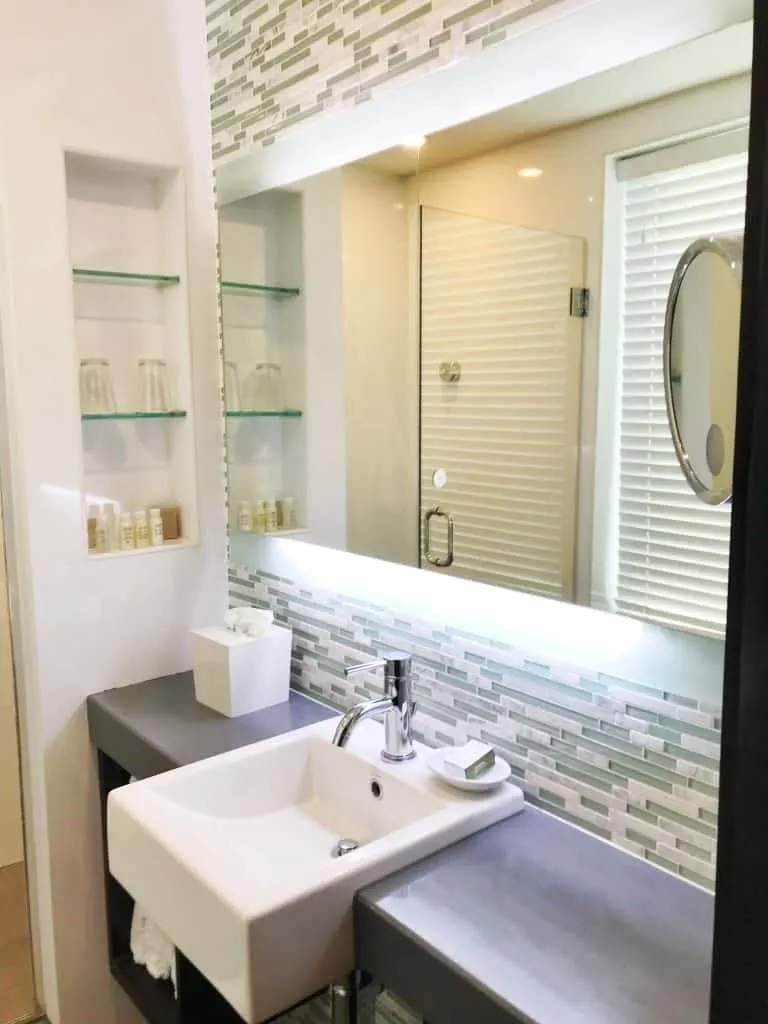 Desperation set in after travelling around Central America for so long.
I found Eric on Yelp. He was so flexible and did an awesome job. Top tip if you need to be beautified for the Miami scene ;)
Book a night at the Palms Hotel here.
Family Friendly Restaurants In Miami
Big Pink Miami
Big Pink restaurant is widely recognized in Miami travel books as a restaurant recommendation. It's easy to see why with the large portions of comfort foods, vegetarian options and great cocktails.
The menu is expansive and offers a variety of options throughout the day. From early risers to the late-night crowd.
With its relaxed atmosphere and convenient location, Big Pink is a popular spot for locals and tourists alike.
Timings: 8 AM to 12 AM (Monday to Wednesday)
8 AM to 5:30 AM (Thursday to Saturday)
8 AM to 2 AM (Sunday)
Location: 157 Collins Ave, Miami Beach, FL 33139, United States
Santorini by Georgio
I always love eating greek food. It's filling, nutritious and fresh. Who doesn't love a greek salad or a babaganoush?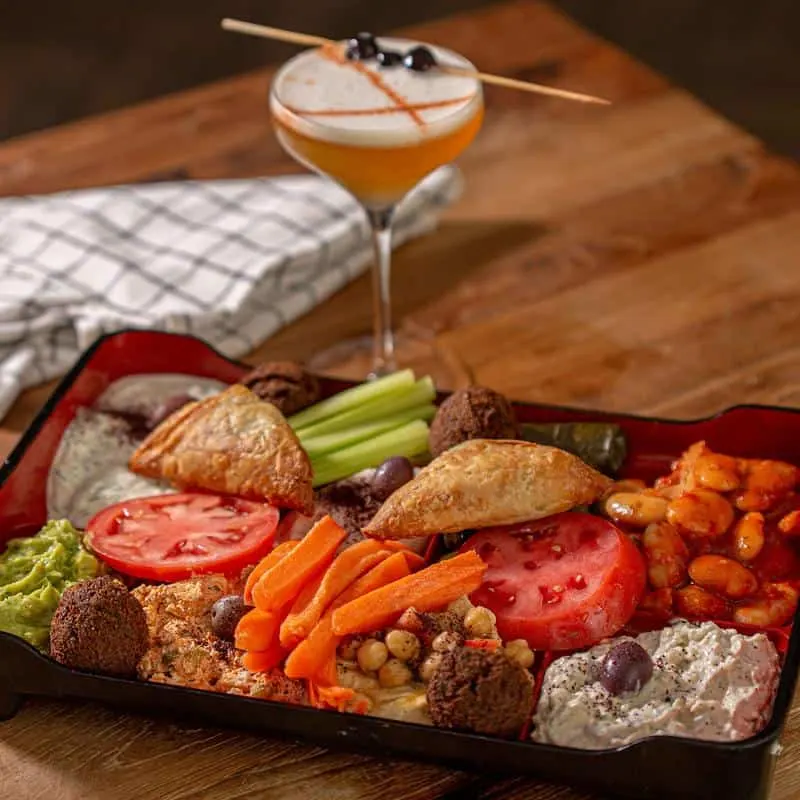 The white and blue Greek interior is the perfect place to unwind. They have happy hour from 4 PM to 7 PM, so whether it's nibbles, dinner or both, it's a must-try restaurant in Miami with kids.
Timings: 7 AM to 11 PM (Monday to Sunday)
Location: 101 Ocean Dr, Miami Beach, FL 33139, United States
Love Life Cafe
Love Life Café is a popular restaurant in Miami, Florida boasting some of the finest plant-based award-winning burgers.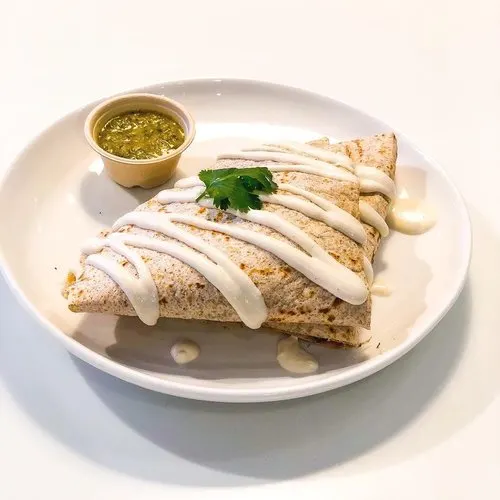 Diners can choose from a variety of options, including avocado toast, breakfast burritos, and omelets for breakfast, as well as bowls, pizzas, salads, tacos, and much more options for lunch.
All these dishes contain fresh, organic ingredients, so they are delicious and healthy.
They also offer vegan and gluten-free options, making them accessible to various dietary needs.
Timings: 12 PM to 10 PM (Monday to Sunday)
Location: 545 NW 26th St, Miami, FL 33127, United States
Sugar Factory Miami
The Sugar Factory is famous for its over-the-top desserts, featuring unique flavors and combinations.
Regardless of the time of day, with items like pancakes and hot chocolate for breakfast, salads and burgers for lunch, and desserts for dinner, it's no wonder why the Sugar Factory Miami is a hit with kids.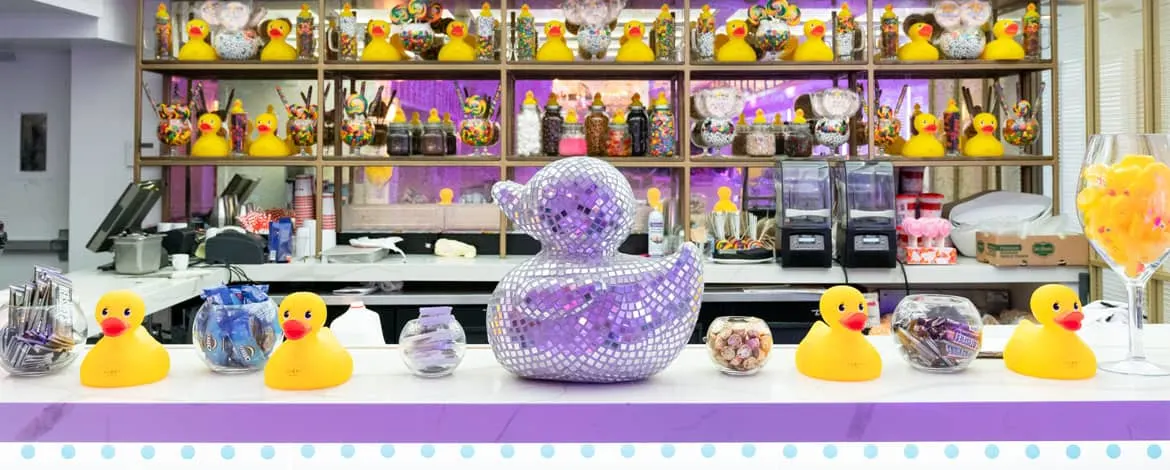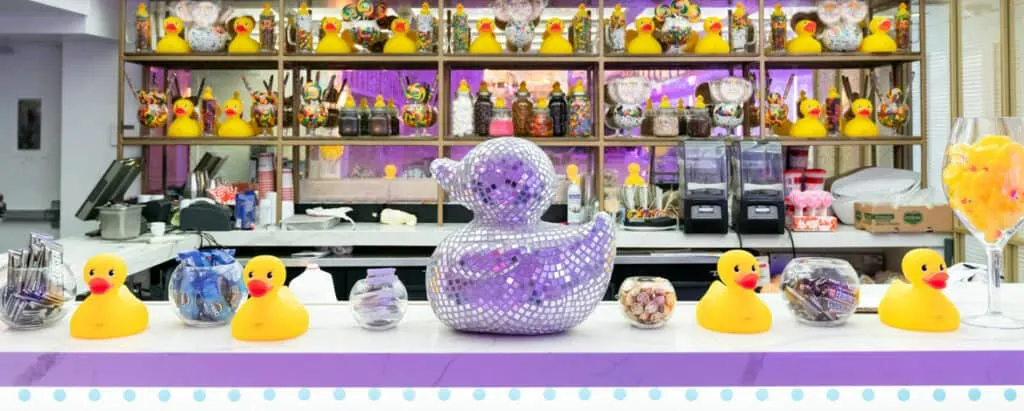 Timings: 11 AM to 12 AM (Monday to Friday)
10 AM to 12 AM (Saturday and Sunday)
Brunch Timings: 10 AM to 2 PM (Saturday and Sunday)
Location: 1060 Ocean Dr 1st Floor, Miami Beach, FL 33139, United States
Fun Facts For Miami Kids
Due to its artistic and colourful architecture and beautiful beaches, Miami gets its nickname the Magic City.
Miami got its name after a native tribe which lived there in the 1600s and 1700s. The tribe was known as the Mayaimi.
Miami is surrounded by two national parks, making it a spectacular destination. Everglades National Park and Biscayne National Park.
Miami is home to the largest cruise ship port in the world, the Port of Miami.
Julia Tuttle founded Miami, the only city founded by a woman.
Miami has teams in all five major sports leagues, the Miami Heat (NBA), Miami Dolphins (NFL), Florida Panthers (NHL), Miami FC (MLS) and Miami Marlins (MLB).
Miami is known as the 'wreckreational capital of the world' due to its abundance of diving sites.
Miami With Kids – FAQs
In what part of Miami are kids most likely to have a good time?
Based on the information above, there are tons of activities for kids across Miami.
The Coral Gables neighbourhood is one of the best places to visit in Miami with family.
Other areas include Pinecrest, Kendall, Weston, Brickell, Downtown Miami, Key Biscayne and Coconut Grove, to name a few.
How would you describe Miami as a city?
Miami is home to a wide variety of ethnicities and cultures, from Cuban to Haitian and Mexican, making it one of the most diverse cities in the United States.
Having such a diverse population has given the city a unique cultural identity and has contributed to its vibrant nightlife, beaches, and art scene.
Is Miami home to many family parks?
There are more than 280 Miami-Dade County parks bursting with lush flora and local fauna, not to mention state and national parks welcoming visitors all year round.
The natural beauty of Greater Miami & Miami Beach makes it an ideal destination for outdoor enthusiasts, no matter the season.
Families can make the most of time in the sun, from outdoor recreation, such as hiking and biking, to beach activities, like kayaking and snorkelling.
Which is the biggest kids' park in Miami?
A visit to Quail Roost Park in Miami-Dade County is a must for families with children of all as it has the most expansive playground in the county.
Multiple giant climbing structures and slides are available, as well as toddler play areas, train cars, rock climbing, a sensory play area, and a spinning sphere.
Among the largest state parks in the area is Oleta River State Park, a natural oasis covering more than 1,000 acres.
You may also like:
Guide to pumpkin picking in Florida
Disclaimer: This post about things to do in Miami with kids contains affiliate links. By using them, it will not cost you any extra, we will receive a small commission to keep us writing.