When we decided to continue travelling with our second born, we were more prepared with experience. Looking back, the issues with travelling are always the same. It comes down to some sort of bodily fluid disaster, wether it's a poonami up the back, or a vomit all down my top.
Or it might be the meltdown of a century because of a missed nap or a need to sleep. Sleep is something most parents become obsessed with! They hate upsetting a routine for the sake of travel. CoziGo has come up with an ingenious invention to help little globetrotters on their journey.
What is CoziGo?
CoziGo is a cleverly designed pop-up sleep and sun cover. It clips onto any stroller and also works in-flight over the bulk held bassinets. The idea for the product came about when owner Emma, had to do several flights over the space of a year from Sydney to London, with her baby in tow. All through each of the 24 hour journey's, Emma struggled to get her baby to sleep, especially with the bright lights on a flight.
She tried everything, including pegging sheets up that kept falling down. I can totally relate! Some time later Emma developed an inflight bassinet cover that was called Fly Babee. The product really took off and won a number of innovation awards. Fast forward a couple of years and the product was re-launched as CoziGo! It was renamed due its dual purpose. This time it would also work attached to a stroller as a sun or sleep shade as well as the airline bassinet.
CoziGo REVIEW
SIZE
Its very easy to collect baby travel paraphernalia. The first thing I am always looking for is the size and weight of a product. Is it heavy? Will It take up much space? I am a minimalist but I will do ANYTHING that will help my kids sleep on the go! Weighing in at only 600g and fitting nicely into hand luggage, day bags or under the buggy, it packs away neat and tidy in its own little bag.
ADAPTABILITY
As already mentioned this newly launched product has a dual purpose. Buying a product that could only be used inflight, especially if you don't go overseas frequently may not be a good return on investment. However as CoziGo can also be used in everyday situations whether its a walk to the shop, along the beach, or through an airport, it seems worth it.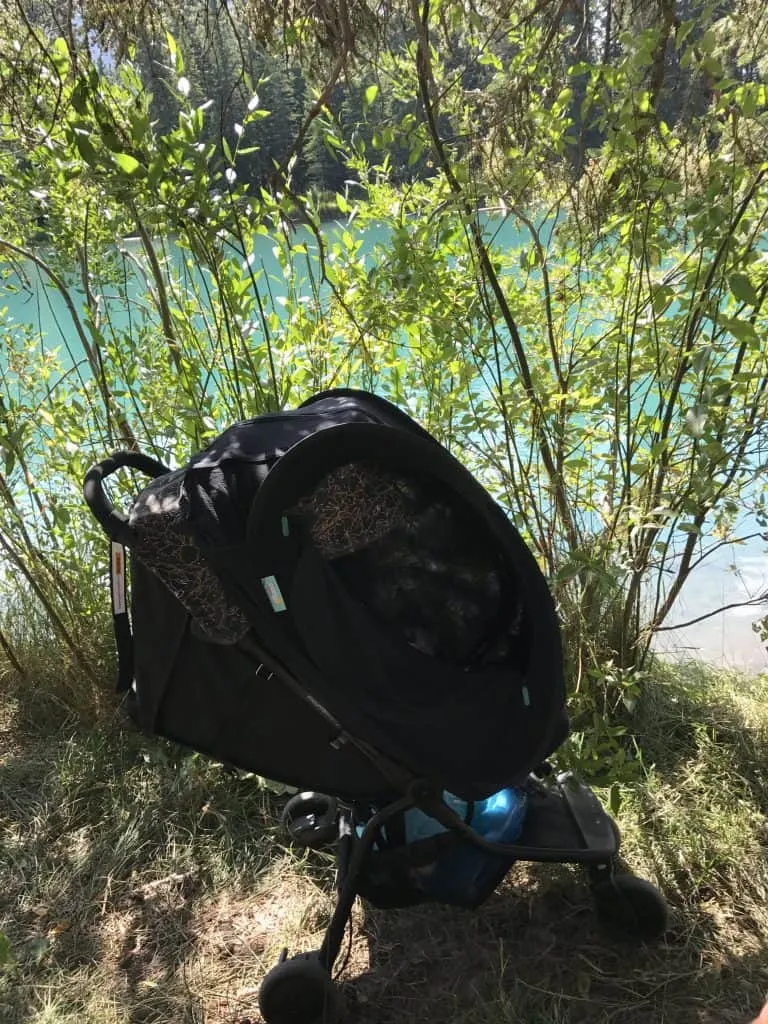 I am really impressed that it's a universal product. It clips onto any stroller or pram and it fits almost every airline bassinet. I have personally tried it on our pram when our son was born and more recently on our travel buggy. It fits perfectly. I literally pop it out of the packet and clip it on.
The best time I have used it so far was on route through the airport for a red eye flight. Our three year old was moody as hell. Understandable because we woke her up at 3am. I put my son in the carrier and our little girl in the buggy with CoziGo. It really helped with keeping out light and stop her getting distracted from her beauty sleep.
AIRLINE BASSINET FEATURE
Because the bassinets on airlines are in the bulkhead row, they're surrounded by distraction – an endless array of lights, televisions, the queue for the toilets provide a constant wave of people for bub to look at, and not to mention the noise and movement from the galley.
So it's not easy for baby to drift off to sleep when there's so much distraction. CoziGo is easy to clip over the bassinet, and not only does it block out 97% of light, but it blocked all the movement and distraction as well, enabling little ones to drift from one sleep cycle to the next.
Looking to bring your own bassinet on your trip? Check out this guide to the best travel bassinets.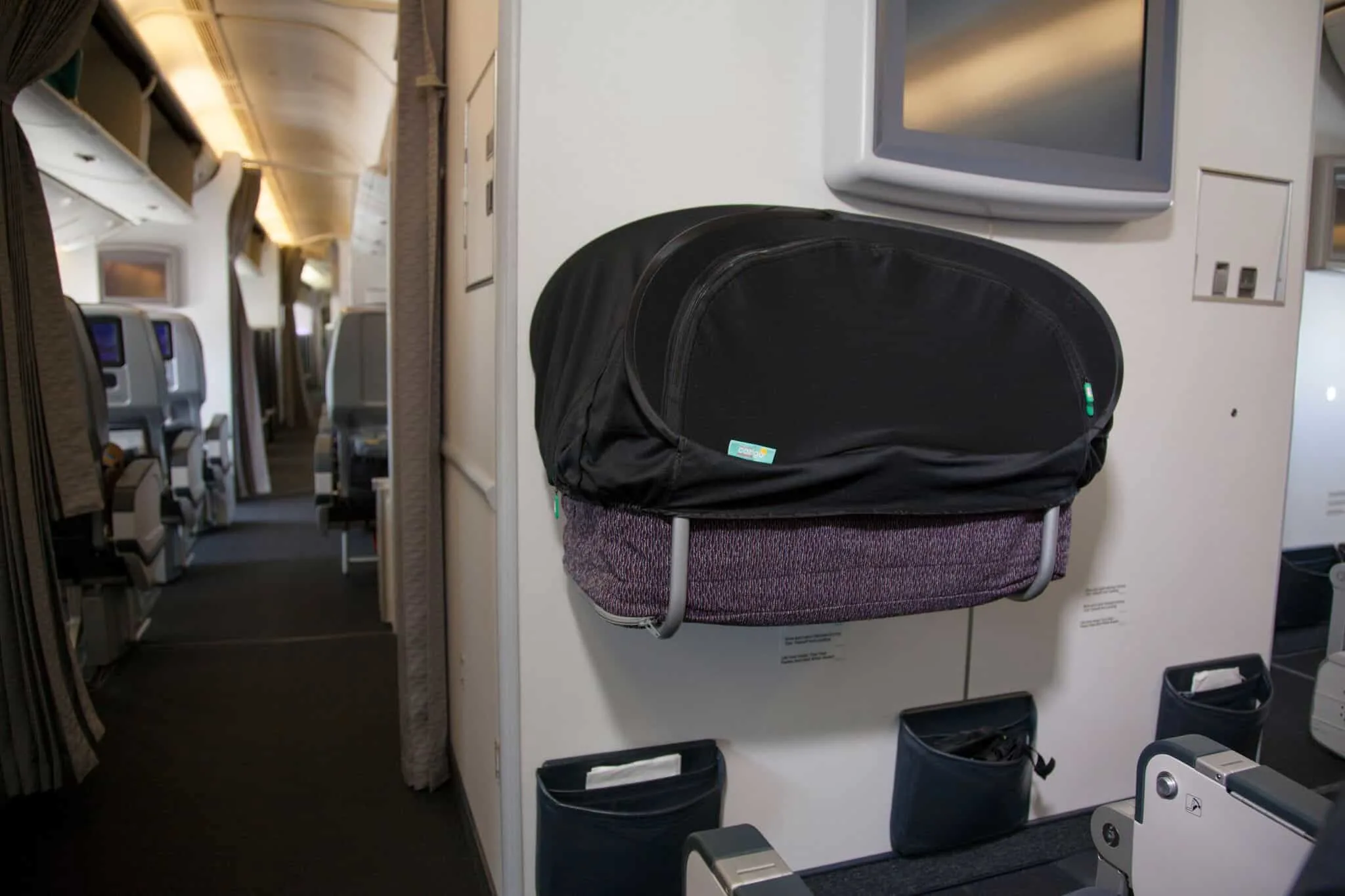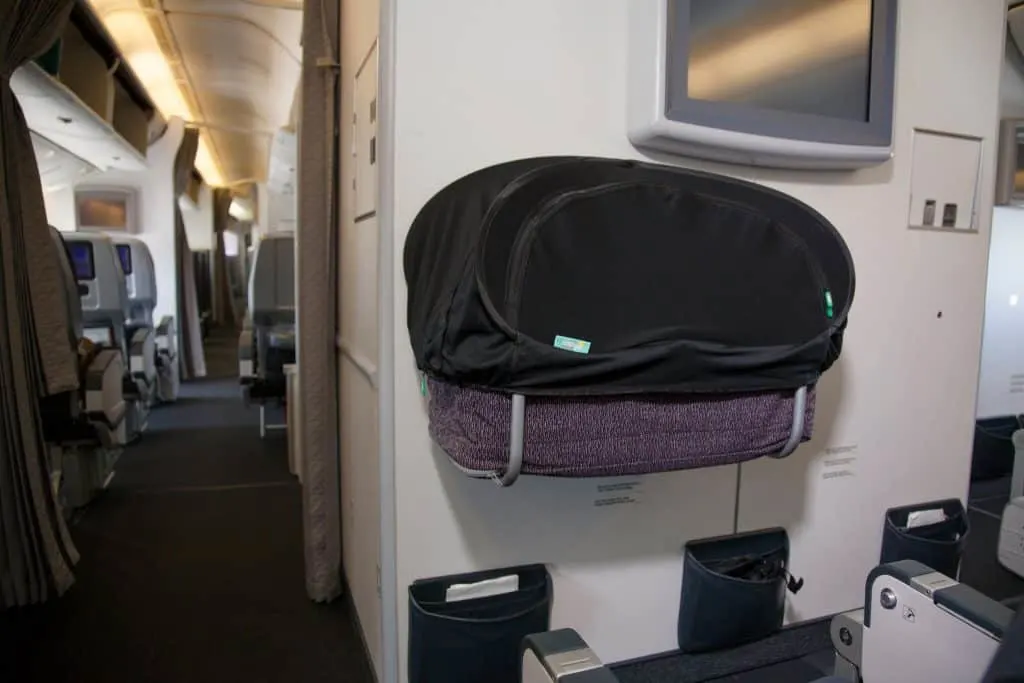 SAFETY FEATURES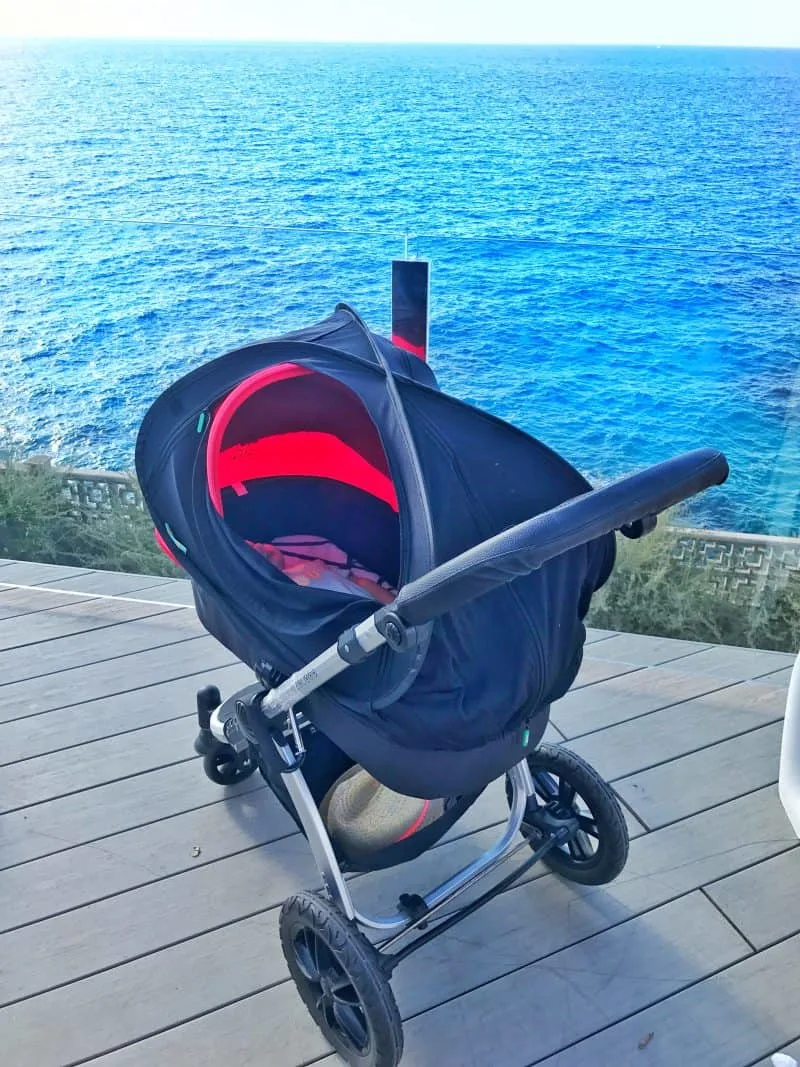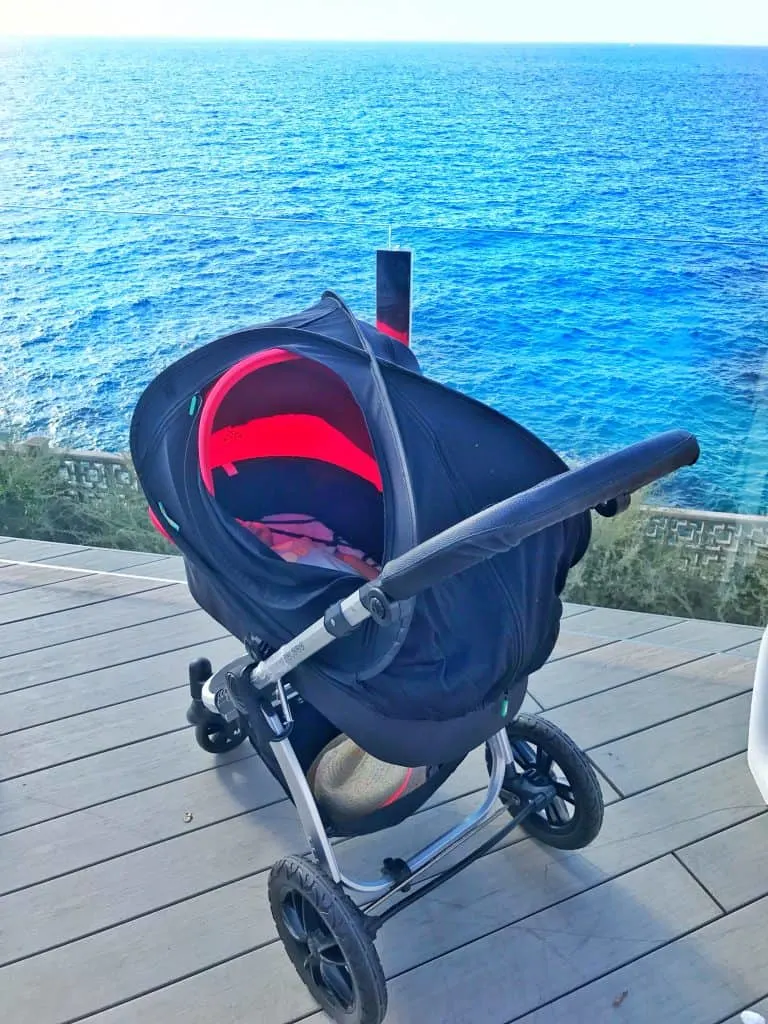 With any product for little ones comes the safety questions! First and foremost CoziGo is 100% breathable even when it is completely zipped up. It has got two zip sections. They are quite useful when baby needs to be re-adjusted or maybe they are awake and want to see you whilst on a walk.
When being used as a sunshade, you will be happy to know CoziGo has a UVP 50. I have seen some stories circulating recently of kids getting overheated or burnt when parents have used muslins with a peg to shade little ones from the sun. More specifically our local health visitors were actively advising parents not to do that throughout the summer. Its nice to know that CoziGo is a safe and effective alternative.
WHATS THE VERDICT?
Its always about the space, weight and how much use we will get out of something. We simply can't afford to be bringing things with us on a year long trip that we MIGHT or might not use. I am just about to send a shipment home with car seats and other stuff we thought we might use.
However we are definitely keeping CoziGo with us. Anything that helps with sleep or stops our little ones from feeling uncomfortable out in the sun is a win in my eyes.
You May Also Like:
Disclaimer: This post is sponsored by CoziGo. As always, all views expressed our entirely my own.