Throughout my entire adult life, I have loved travelling. I was always nervous of having children, would I still be able to travel? Could I afford it?
I have found a number of thrifty ways to make travel more affordable, from Flybuys Travel, to choosing the right credit card, in order to maximise on rewards, there are so many ways of doing it.
That's the financial side, but what about everyone saying you are crazy for travelling with a newborn?
As new parents we were certainly met with a few raised eyebrows after we said we were going to use our maternity leave to travel around the world with our newborn baby, not once, but twice!
TRAVELLING WITH A NEWBORN
I am a firm believer that you do not have to give up on your travel lifestyle once having children. I for one, wanted my children to be a reflection of me.
So both of them have travelled since they were newborn babies and will continue to do so until they no longer want to, or have grown up and are doing their own thing. We set off on a ten-month adventure with both children when they were between 7 and 9 weeks old.
With my first baby the idea seemed daunting, I was so nervous, however when it came down to it, I was quite surprised at how easy it was.
Having travelled right through the newborn stage, with my kids, I wanted to write down some of my tips and tricks. Of course, it's very important to recover after having a baby and not stress yourself out if you are not feeling up to it.
On a personal level, getting out and travelling was getting back to my old self, so it was important to me. I get so stir crazy at home. So it did wonders for my mental health to be out doing something stimulating. Here are my top tips for travelling with a newborn.
RECOVERING ON THE ROAD
Many people ask me if I booked my flight before I had baby. The truth is, I did because I wanted to secure the seats and I felt it would be motivation and a goal to get back to my old self. I added baby on after he was born with no issues.
Of course it comes with a certain element of risk, not only for the fact his passport might not have been ready but what if I hadn't recovered?
My second baby was a c-section, something I hadn't planned so the thought did cross my mind, what if I couldn't go? Luckily my recovery was speedy so it wasn't a problem. I gave myself 7 weeks to get a passport sorted for the little man and his first flight.
This might be too quick of a turnaround for some mums so listen to your own body and feel comfortable with your decision. Our first flight was short haul and we did our long haul flight when he was 9 weeks old.
GETTING A PASSPORT FOR A NEWBORN
It sounds worse than it is but luckily for most passports, newborns are exempt from the eyes open, mouth closed rule.
Instead of bringing baby to a pharmacy or photo shop, I laid my little ones on a white blanket and used a passport app to take their photo on my phone. It's so much easier and less time consuming.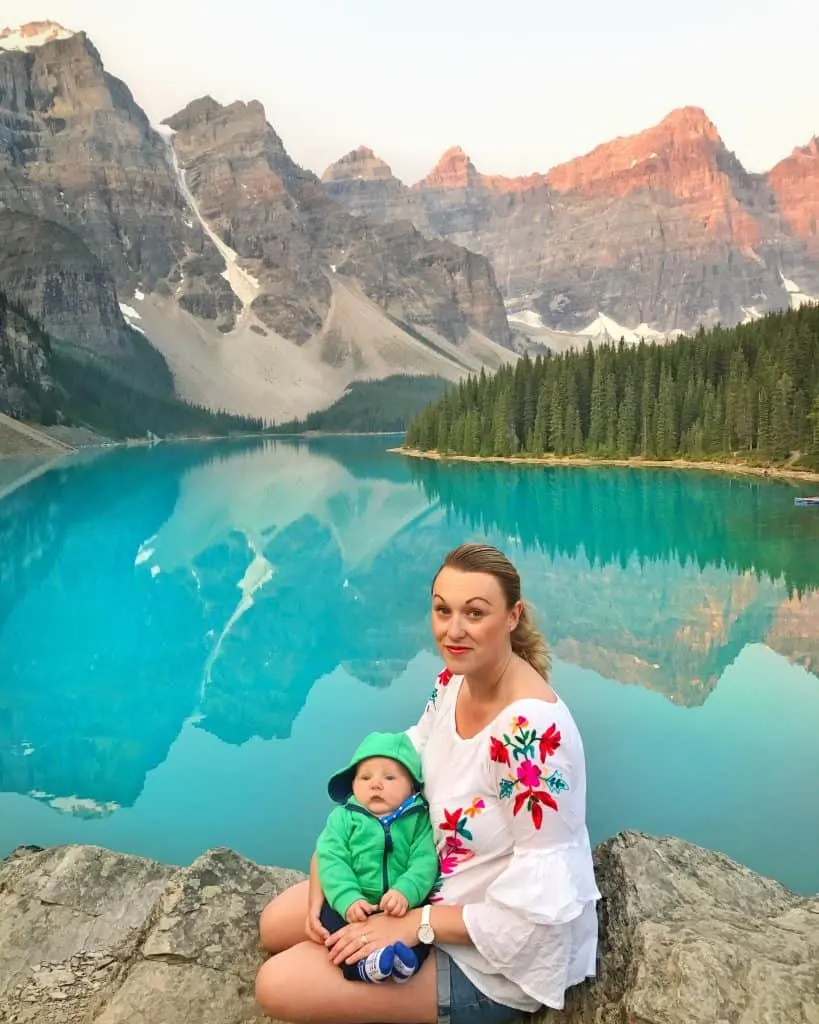 FEEDING A NEWBORN
As a new mum I always found breastfeeding could solve any situation. Not only did it provide comfort, it also helps to relieve pressure in a babies ears on the ascent and descent.
Likewise, it reduces the load of baby paraphernalia. We did not have to worry about sterilising bottles and making formula lightens the load. We all know babies, even as tiny as newborns can accumulate a lot of 'stuff'.
As much as the focus may be on baby, we must not forget to think about ourselves as the feeding mother. Make sure to have water with you and remember empty reusable bottles
are allowed through security and almost every airport has refilling stations.
BREASTFEEDING
Talking of breastfeeding, I found all of the countries I visited so welcoming and ok with it. No one blinked an eyelid. Of course in countries where modesty was a very important part of the culture, I always ensured I had a cover to feed on demand.
I have lots of tips on breastfeeding when travelling. On the other hand, although, I haven't formula fed my children, I have an excellent guest post on formula and travelling.
It is full of tips such as being able to pick up your trusted brand air side. For example, Boots in the airport!! The other good news is so many airports have baby rooms where parents can feed baby, change them and even heat milk.
We've learned to do a lot of these things on the move, but it's always nice when there are accessible amenities.
PACKING FOR A NEWBORN
I am a complete minimalist when it comes to most things in my life and even more so when I am travelling.
Babies don't need as much as we think and that certainly goes for a newborn baby. Depending on the type of trip you are doing you may only want to bring some of the things mentioned here.
I love packing in small cloth draw string bags
, so, it's nice and easy to things one handed if needed. I don't always use a specific nappy bag
, it can be any type of day bag, and all the better if I can put it on my back out of the way.
NAPPY / DAY BAG
I keep my reusable nappies
, wipes
, changing mat
, bottom cream
and wet bag
in one draw string bag. It can easily be whipped out of my day bag and taken to the toilet when needed. I have a separate draw string for spare clothes.
For my newborn I always had a spare vest, onesies, and two outfits, plus two blankets
that were warm but also folded up small.
I also had a small zipped case
with a thermometer
, baby analgesia
, an aspirator
and a balm in case baby wasn't feeling well. It's kept at the bottom of the bag, as it was rarely needed.
It was kept my nappy pouch at the top and clothes in the middle. All of these things are small and easily fit in a day bag especially when organised as mentioned.
I also brought myself a spare outfit as it's fairly standard with being a parent to end up covered in some sort of bodily fluid.
LUGGAGE
The great thing is, so many airlines will check in a stroller and a car seat
for free. This is standard practice across the industry, so I would be surprised to learn otherwise.
Travelling with a newborn, I found the piece of equipment I needed the most was a baby bouncer
. It's not that compact but I would prefer to wear baby
throughout the day and have somewhere to put him down when we were indoors.
If you feel you will be out a lot, where there are appropriately paved paths for strollers then maybe it's worth it. We've travelled to places where there are pavements so it was pointless to bring a stroller. It really all depends on the trip.
When it comes to the checked / hand luggage, I only bring enough outfits for the trip plus a couple of extra for baby. I tend to bring a small sachet of laundry powder and either use a local laundry or hand wash.
There is no point in bringing bundles of extra things. Especially as it can be hard enough at the best of times having a little person to look after without having lots of bags as well.
The best thing is to have everything as contained as possible, no random bags and be sure you can do everything independently if needed. Most of the time we manage to pack for our four person family into one suitcase most of the time.
The absolute essential item is the baby carrier
in my opinion. It's helpful when feeding baby, when you need to rock them to sleep, or just need a cuddle.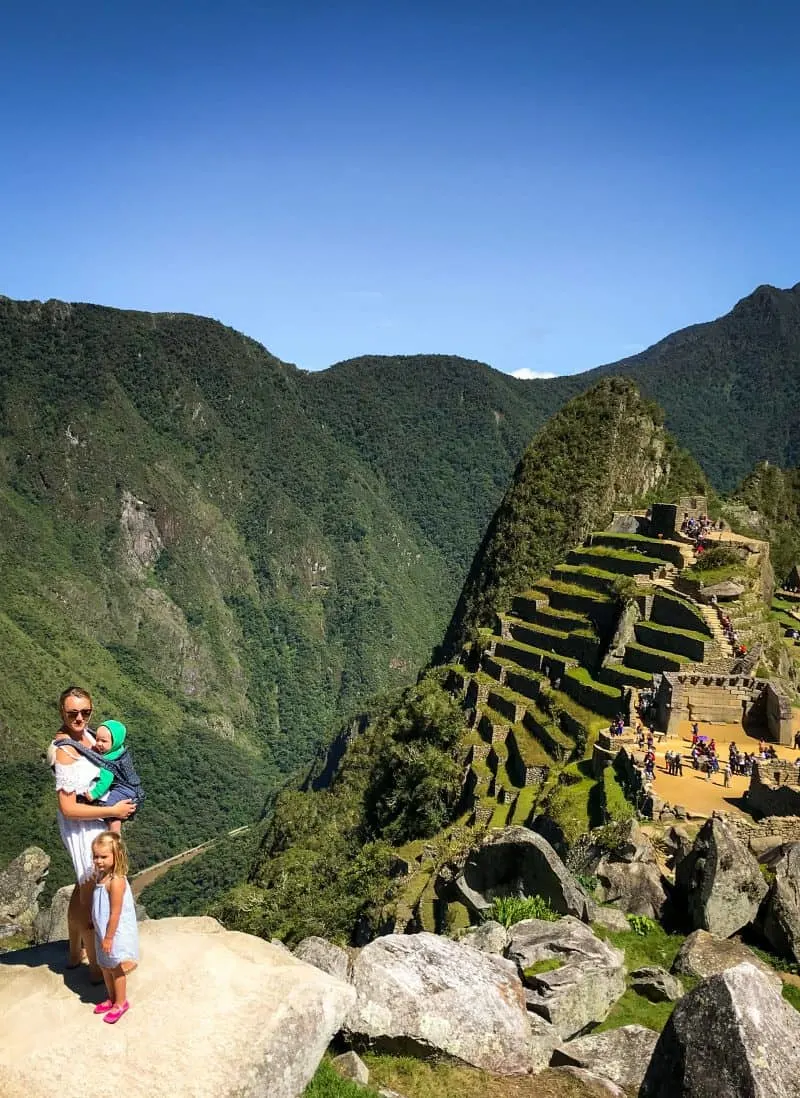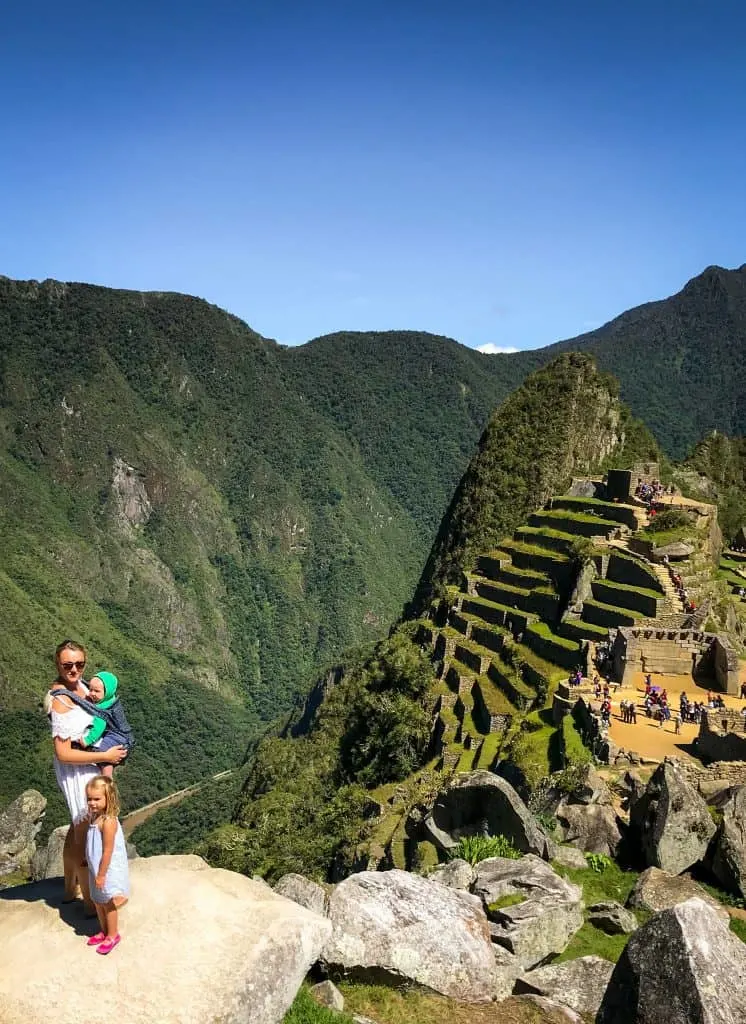 BOOKING A FLIGHT WITH A NEWBORN
Every airline has a different rule when it comes to travelling with a newborn baby. Most of the time baby can be booked at the same time as the parents.
However there are a couple that expect parents to call with the details. I like to make the call regardless to ensure we have a seat with a bassinet. Most bassinets are suitable for newborn babies, unless they are extra tall or big babies.
It's worth putting the extra effort to make it happen as it's quite nice to have somewhere to lie baby down on a long flight, especially during meal times.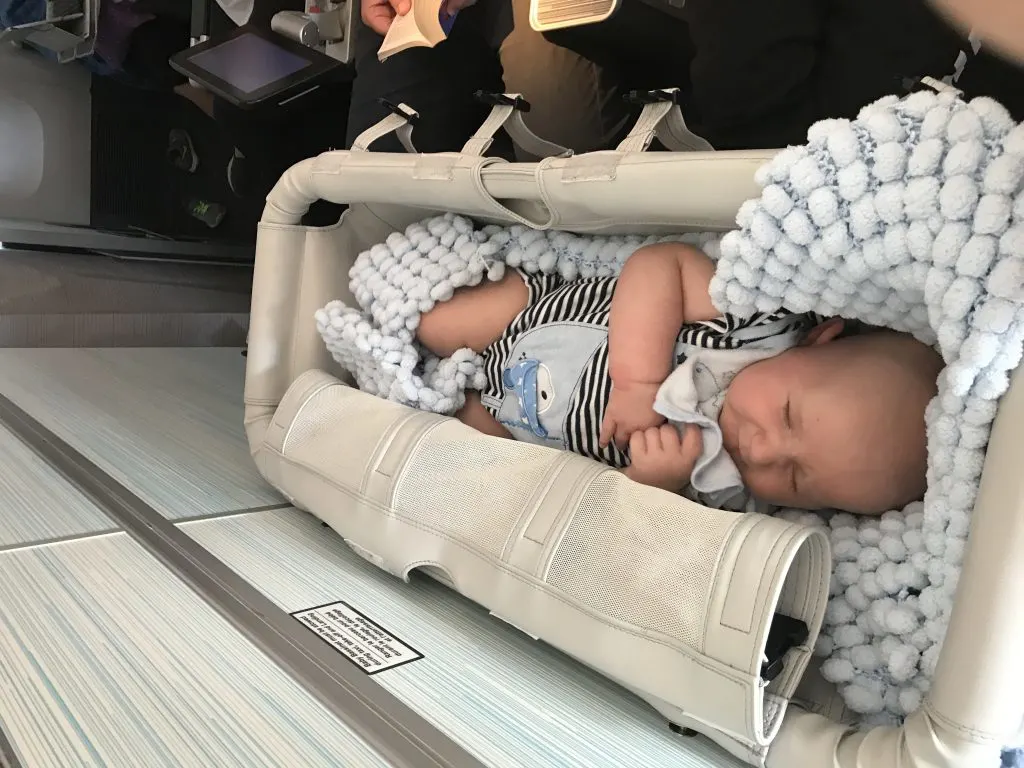 FINANCING TRIPS
I for one was nervous about continuing to travel with little ones. Of course, the purse strings are a little tighter when travelling with a newborn on a reduced maternity or paternity wage.
However, I was adamant to try and find lots of ways to keep up travelling from a financial perspective. I have a credit card that helps gather airmiles and a flying companion voucher annually. So whilst my little newborn only costs about 10% of my flight price, every little helps right?
In Australia, they have a fantastic loyalty program called Flybuys who in turn run an amazing travel programme called Flybuys Travel. Flybuys members can pick up points at a large variety of retail outlets. Everywhere from on their grocery shop, to their car insurance and can then redeem those points against flights and hotels.
This is the kind of program that can make all the difference and continuing travel with little ones financially possible. It's also important not to forget about additional costs such as travel insurance which is an absolute necessity in my opinion. Coles Travel Insurance, is free for those under 18 when booked in conjunction with their parents.
CAR SEATS
Oh, car seats
! Oh, how I love those bulky oversized pieces of equipment. They are such a pain to carry around. However with newborns, it is an amazing way to transfer from car just by lifting the seat out without waking them up.
I go by the rule if I am going to be renting a car, I bring my own. If I'm travelling in places where I'm likely to be using tuk tuks or other forms of transport, I don't bring my own car seats. It will very much depend on the type of trip. Check out of Campervanning in Switzerland post here with twin babies.
Check out my previous blog post: Should I take my car seat on holiday?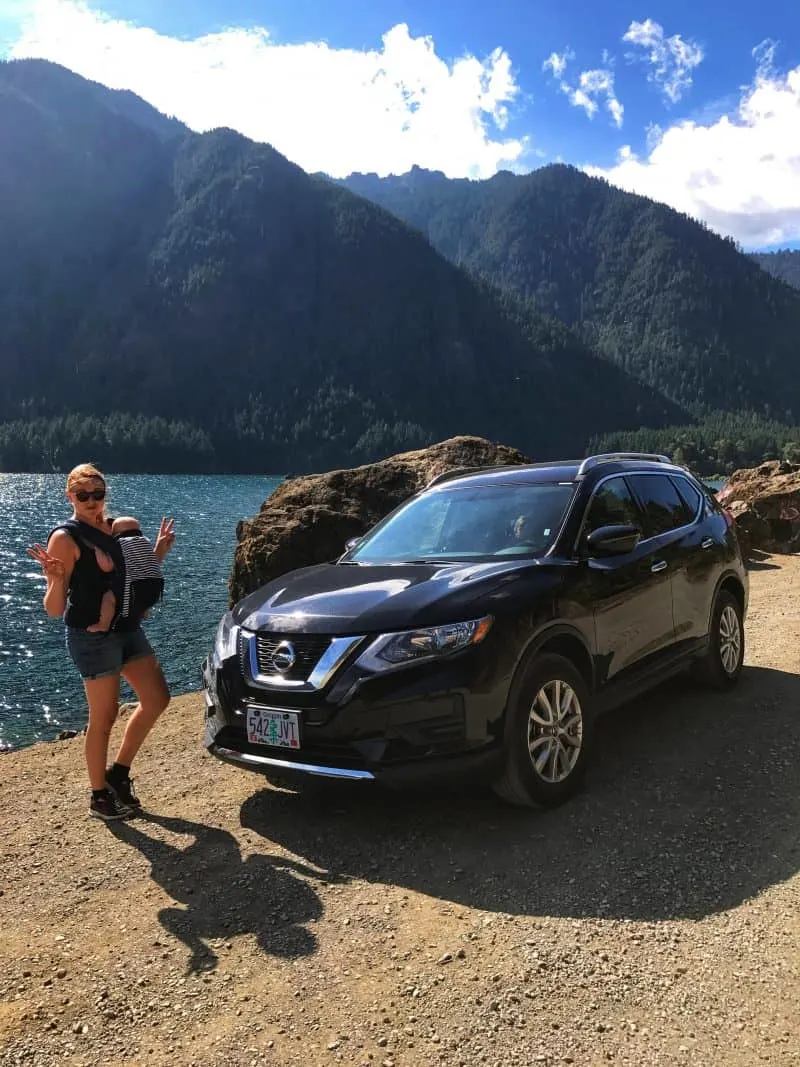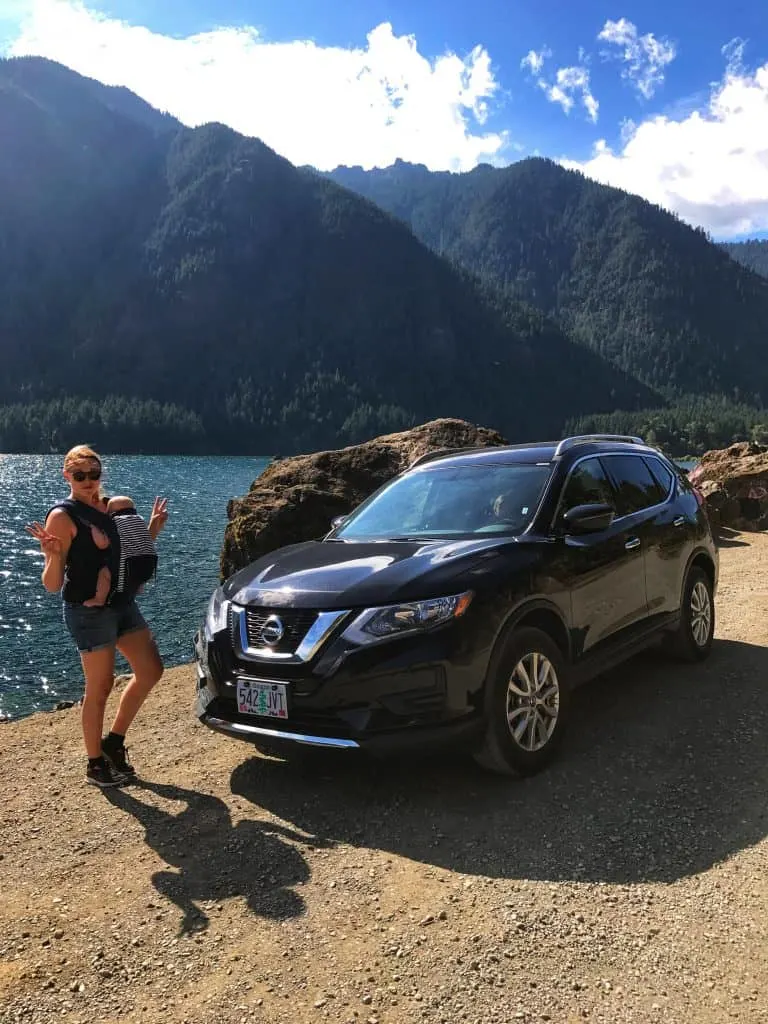 TRAVEL VACCINES
I always get asked about travel vaccines for baby. Newborns cannot have travel specific vaccines and therefore rely on mums milk for immunity. Of course, it's important to choose a destination based on current public health knowledge.
So, for example, I personally avoid places where there may be yellow fever or malaria. On the whole, I make sure we have really good insect repellent measures. I try to keep baby cool and hydrated if we are in a hot destination. In my opinion, no where is off the cards if it is safe from a tropical health perspective. Newborns are they are so portable and easy at that age!
ENJOY YOUR LITTLE ONES FIRST TRIP
Now that you are all sorted and organised, you can start getting excited about your trip. Getting out of the house, no chores or day to day errands means you can have undivided time with your baby.
We really loved travelling with our babies at the newborn stage. It starts getting tricky, although still very manageable, when they are walking and running around. I hope you have the best time if you are planning something.
Don't forget, recover, don't put pressure on yourself, have passports at the ready, pack light, save and be crafty with programs like Flybuys Travel, only bring your car seat if you need it and choose a suitable destination to make it amazing for your first time away.
You may also like:
or
or
or
This post is brought to you in collaboration with Flybuys Travel.