Every parents dreaded nightmare about going on holiday is getting there. The packing, organising and getting through the airport can be stressful at the best of times.
I don't know about you, but even as a seasoned traveller, I still feel flustered since having children when going through the airport. They take so much extra sweat and energy to bundle up, keep entertained, especially on those early morning flights.
Trying to get through security with liquids, guaranteed, I always forget about something at the bottom of my bag, having to take baby out of the carrier and so on.
I always loved going to airports pre-children. I still do, especially those handful of times when everything goes really smoothly. You know those days, when staff are really helpful, you get rid of your bags quickly, and glide through security? They are the best. I love people watching in airports, browsing and having something nice to eat before setting off on a long flight.
Heathrow reached out to us highlighting some of their amazing services that can really take the stress out of travelling for families. Luckily we had a flight to Canada, so it worked out perfectly for us to try things first hand.
To be honest, I travel regularly and I had no idea some of the services existed, so it was such a nice surprise. Anything to make it easy right?
We took off from Heathrow Terminal 2 to Canada, on an August Saturday morning. Here is how our journey went from arriving in the car at Heathrow, to getting on the plane.
SERVICES AT HEATHROW AIRPORT
PORTERING
On this trip we were taking off to Canada where we were going to be collecting an RV for nearly two weeks. So we had two car seats, a buggy, as well as our luggage.
Whilst the traditional trolley is helpful, we are usually running in different directions after our kids, so any extra pair of helping hands is always welcomed. Especially with items such as car seats. One of the friendly porters met us at set down and took everything to check-in.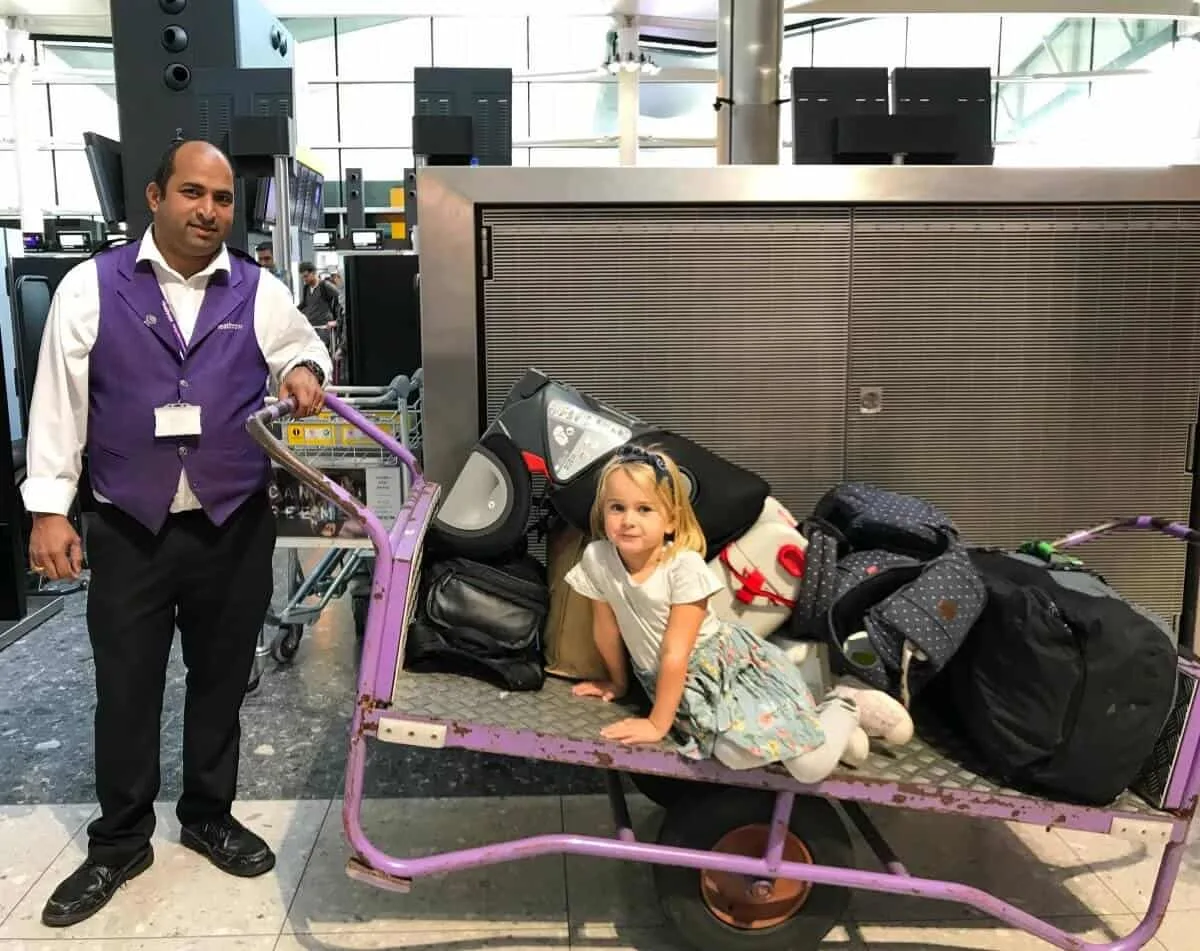 It made an immediate difference to stress levels of getting from the car to check-in. They are very easily found in their smart purple suit and can be pre-booked or they are ready to help in the drop off area.
They were really proactive with unloading. They even checked inside the taxi to ensure nothing was left meaning we could get our excited kids contained in the buggy ready to check-in.
MEET AND ASSIST
The Meet and Assist service has to be my number one all time favourite airport travel tip. It's navigating security and getting from A to B once we've checked in that can be the most challenging with little ones. Having someone experienced that can do all of the thinking for us was awesome.
Our Meet and Assist agent helped with hand luggage, took our passports and tickets, showed them to security agents as we passed through.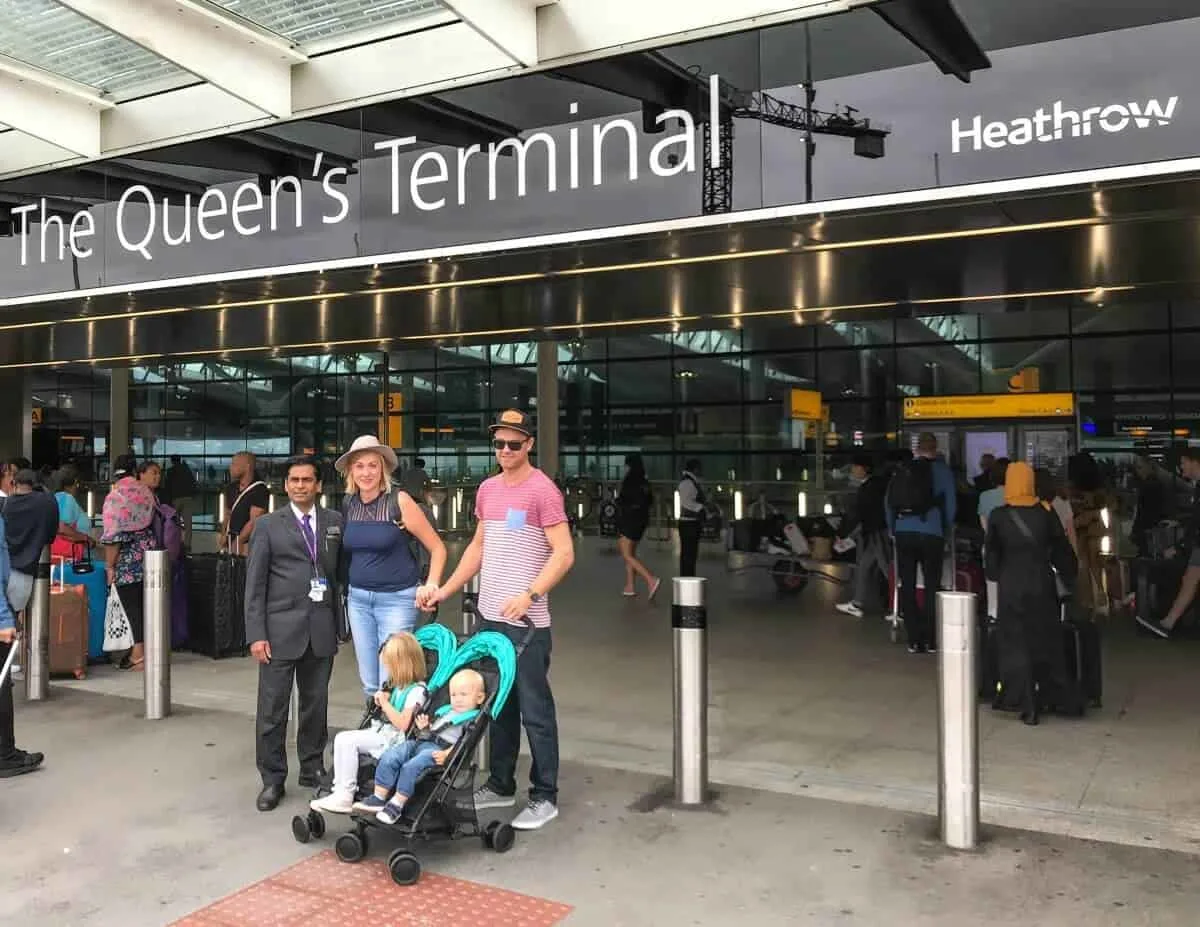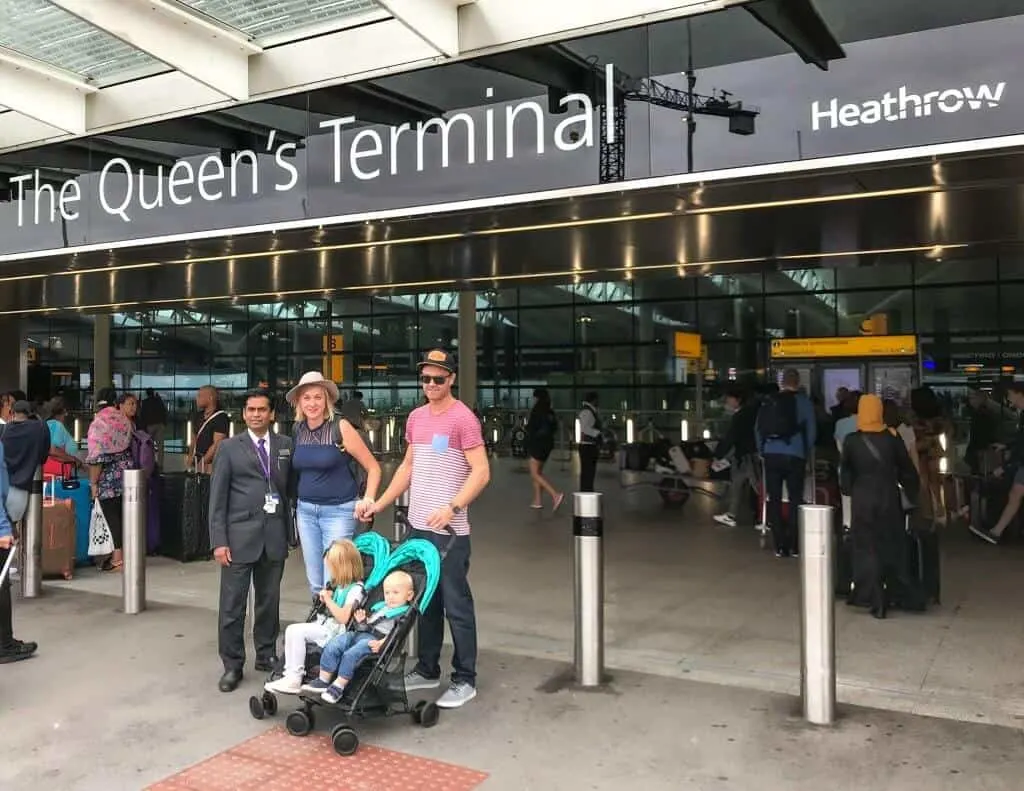 We could just concentrate on the kids without getting into a kerfuffle with tickets, passports, luggage, liquids, laptops and so on. Our agent was super pro-active and really hands-on helpful. It made a world of difference and honestly it did not feel like the usual airport rigmarole.
Here's a funny story, we somehow forgot to book Quinn onto the flight. With our airline you have to book infants on over the phone, we couldn't do it online and I completely forgot.
We spent a long time trying to sort the issue out before going through security. I am not sure what we would have done without our Meet and Assist agent on the day. He was so helpful and certainly kept everything much calmer.
KIDS EAT FREE
Whilst airlines are hiking the prices up during school holidays, others are trying to relieve the financial inflation. I love the fact there are quite a few restaurants participating in 'kids eat free' during school holidays at Heathrow Airport.
We heard The Perfectionist Cafe, inspired by Heston Blumenthal was really good so we decided to have brunch there.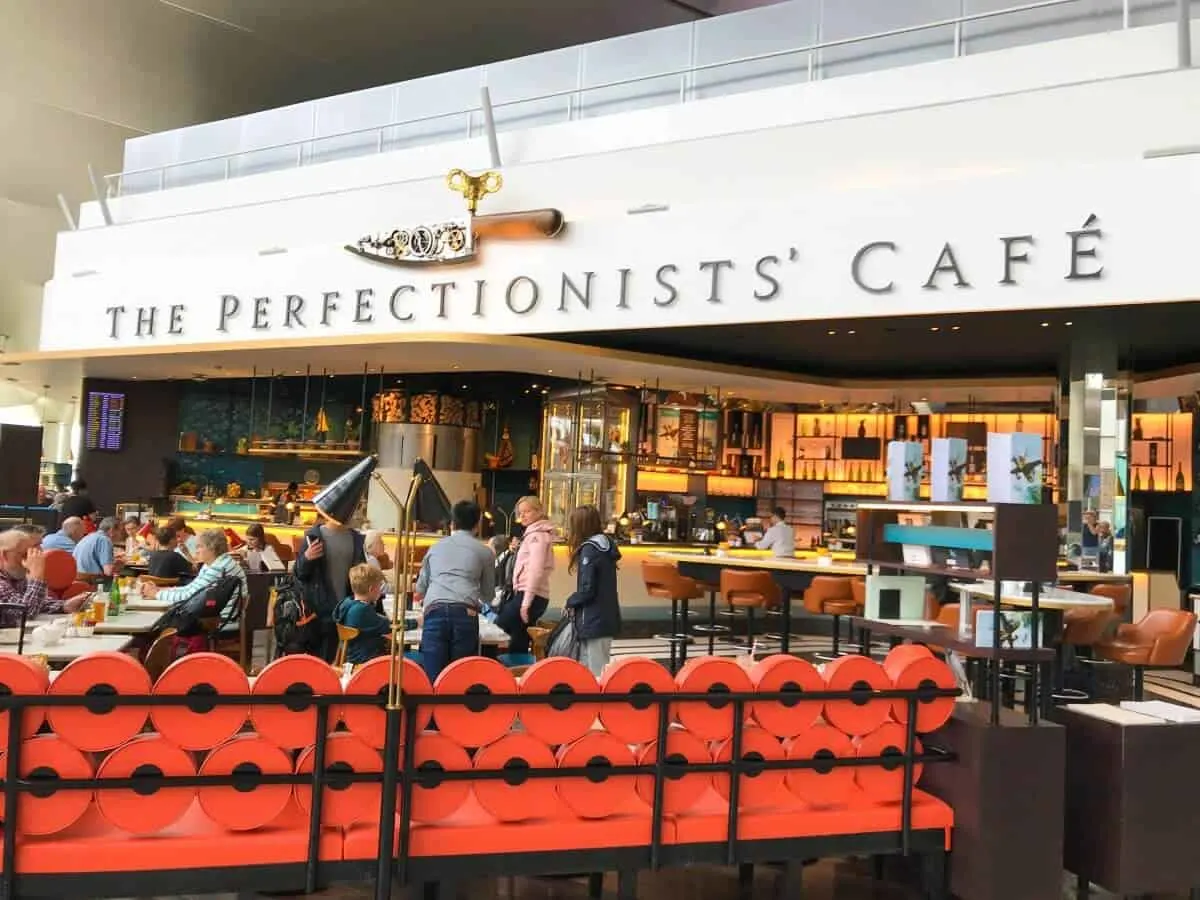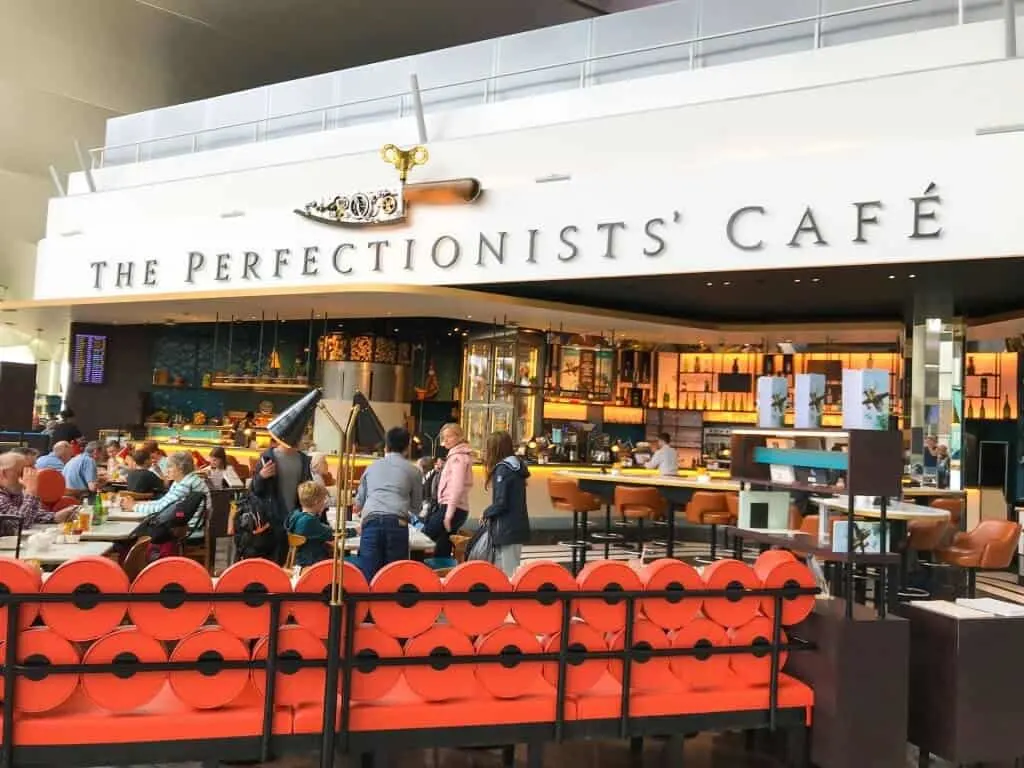 My kids are fussy and being vegetarians, I can't always guarantee the food will be any good on the plane. I always like to fill them up with healthy hearty options before leaving.
What I also loved was the fact we could pre-order our food through an app, making it all the more speedy and stress free.
We planned to use the app but as we had so many delays with getting Quinn booked on, we weren't sure when we'd get through security.
The service was super speedy anyway so it wasn't an issue at all. The food was fresh and really yummy. The perfect filling before a long haul flight.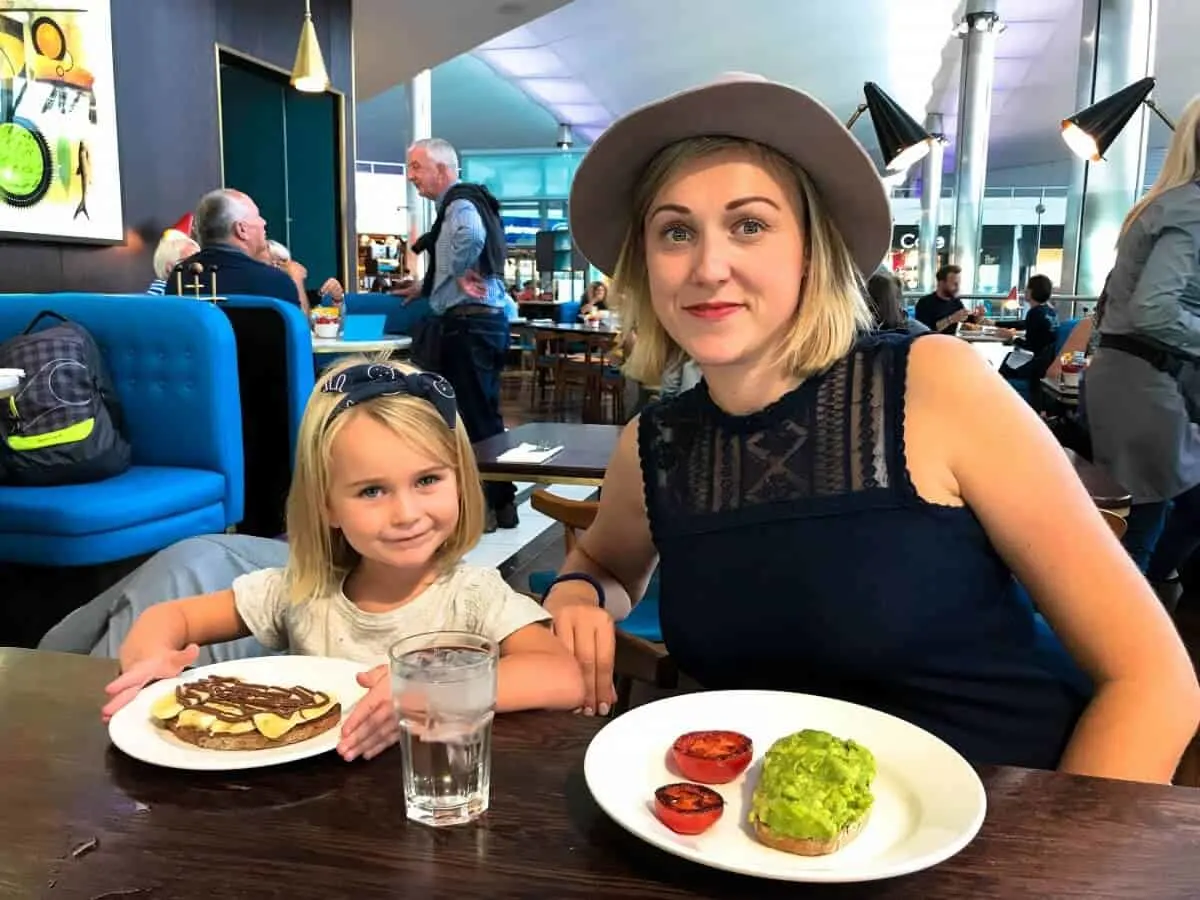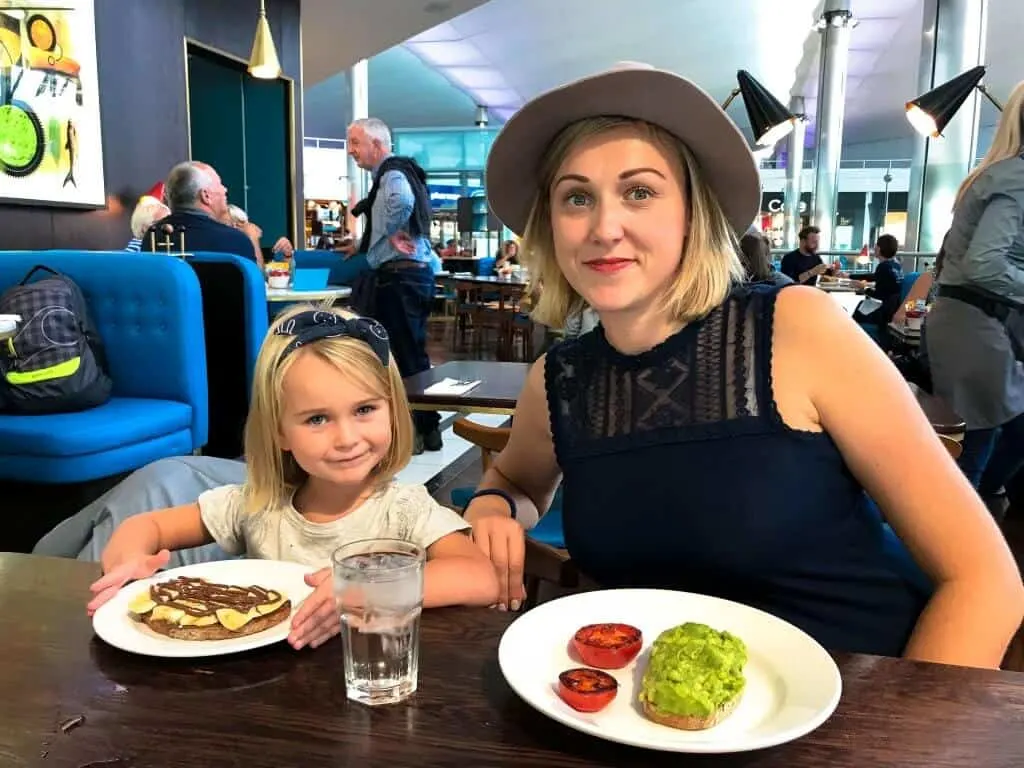 SHOPPING
OMG, can you believe they have personal shoppers at Heathrow Airport? We didn't try the service this time but I thought thats pretty cool.
There are so many shops in all of the terminals. It's quite unusual for us to have any spare time at the airport. However on this occasion, despite our mistake, everything was going well, Esme and I love browsing in the airport.
I am not usually much of a shopper but I quite like it at airports. Everything is so tidy and organised, I think that's what gets me in malls. Once we had our brunch, Esme and I made a bee-line to the sunglass store.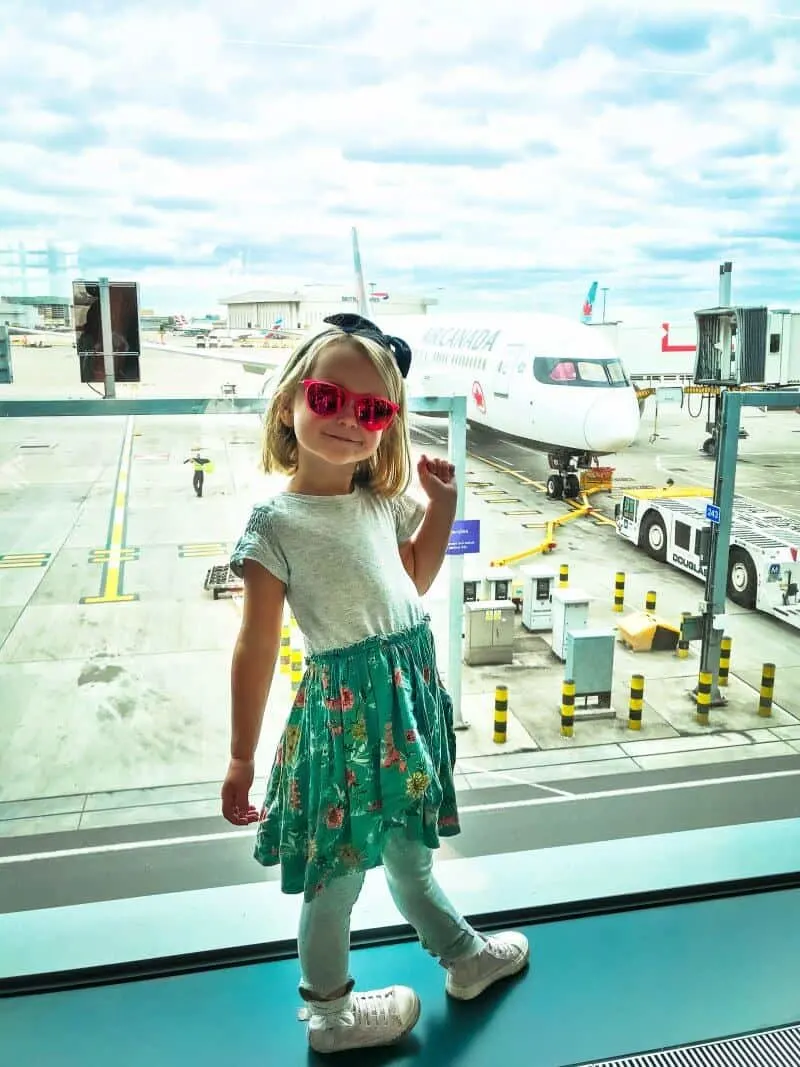 We both needed a new pair before heading off and I didn't have much time in the lead up to our trip. The story of my life! It was so nice to have some mummy daughter time to pick up a few things for the trip. I honestly cannot remember the last time I did that at an airport.
SOFT PLAY
In the mean time the boys hung out at the soft play area. Again, I have been to terminal 2 before but I somehow missed it previously. I was quite surprised at the setup, you can check kids in of a certain age and it's fully supervised.
There's an area for babies too which was great for Quinn. We obviously didn't leave him, he's a bit young yet but he had lots of fun rolling giant balls around, climbing into planes and through tunnels.
I love airports that have these kind of facilities. It's really handy to expend 'excess energy' before a flight.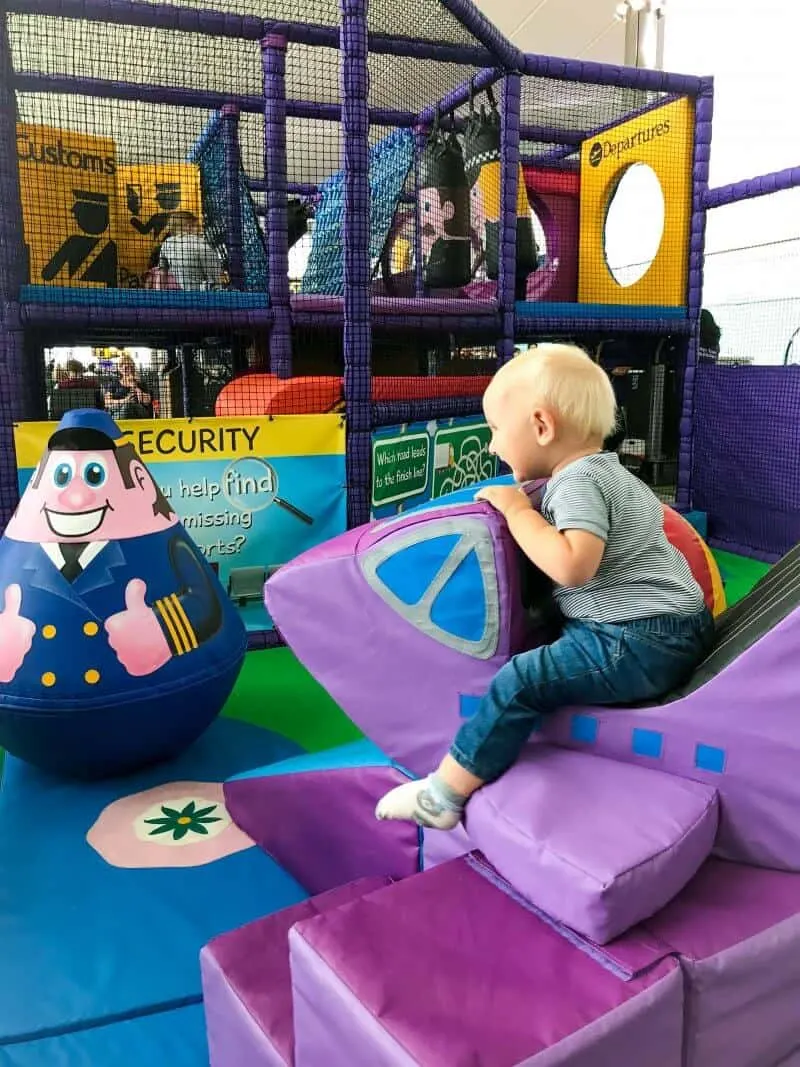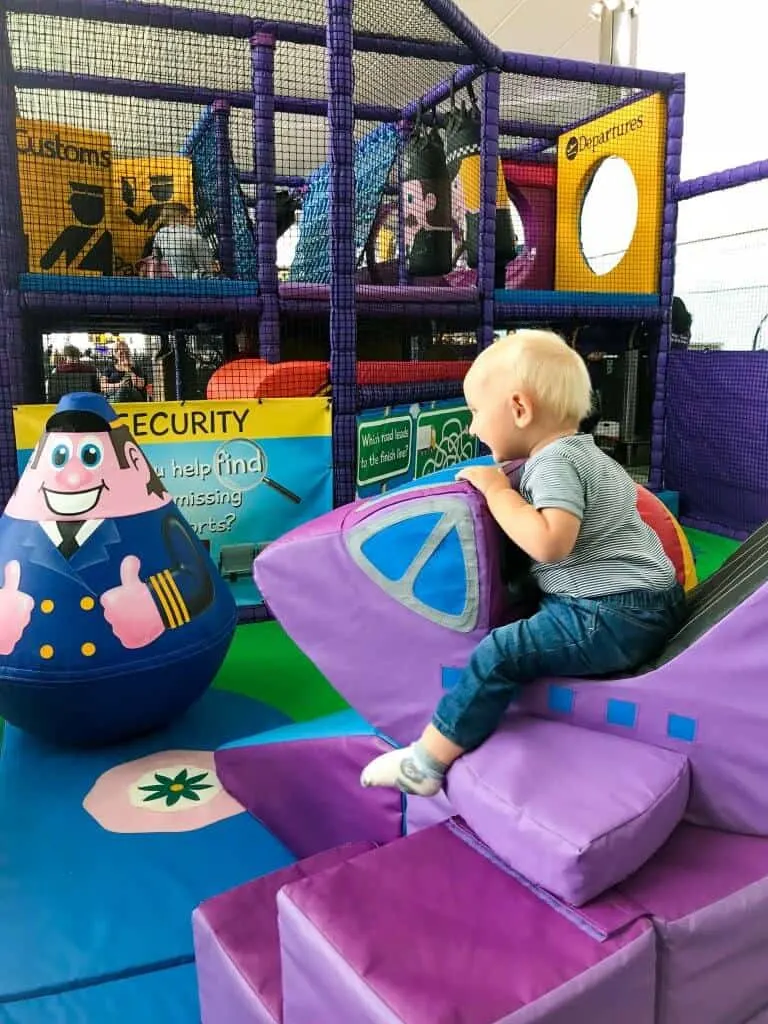 This post is sponsored by Heathrow Airport. As always, all views expressed are entirely my own.
Ready to book your trip? Find the best deals on flights, hotels, travel insurance, tours, reliable internet and rental cars!
You May Also Like: