Whilst I know some mums can't breastfeed, and I totally sympathise, its the one thing that makes me feel safe travelling to exotic places with such a young baby.
I am very grateful not to have the hassle of washing bottles and worrying about sterilising. That said, there are plenty of mums that manage just fine with it.
There is not a great deal of information out there about the health benefits of breastfeeding when travelling.
I think it would be great to see some scientific information about how much immunity a mother passes onto her baby when she herself is immunised against tropical diseases.
Its unfortunate such young babies cannot have some of the travel related immunisations. Hence, why for me, it is so important to breastfeed.
This is especially true when exclusively breastfeeding. The risk associated with food and water contamination is removed.
Breastfeeding when travelling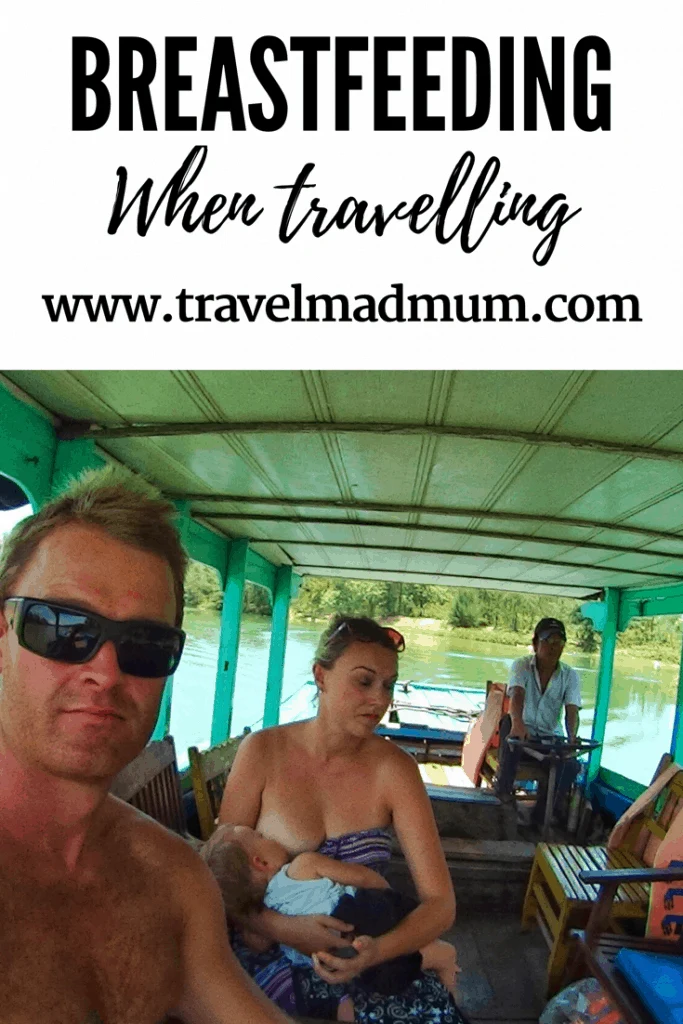 Keeping well hydrated / Bring a water bottle
It goes without saying that we all like to keep ourselves well hydrated when we are breastfeeding. This is even more important when travelling, things like cabin pressure can make you feel a little more dehydrated.
Equally in warmer climates, both mum and baby will need more fluid, so, its important to stay topped up. Having a stainless bottle to keep water cool is handy. I generally feed on demand, I think this is important when travelling to keep up supply.
Looking after your nips
My number one product has to be Lanolin. It nips any issues in the bud right away – no pun intended! It heals sore cracked nipples and is something I would not leave home without.
Especially as its so hard to find a product as effective as Lanolin.
I couldn't think of anything worse than being really sore, whilst abroad and not being able to do much about it. It also comes in a handy travel size.
Pumping
I rarely need to pump these days, but I do remember needing to do it when Esme was a few weeks old. It took a little bit of time to regulate supply versus demand.
I think its best to have a small hand pump for an emergency, although personally I am happy to hand express. The issue with electric pumps when travelling is there may not be a power source when you need it.

Night feeds
As a family with two young kids, we all stay in the same room when we are travelling. Night feeds with the baby can be a little disruptive for the toddler.
I absolutely love the Meemoo light that clips onto my bra strap. It makes latching on that much easier regardless of where we are.
Its also super useful when we are at home as a night light in baby's room or when new are camping. Once charged the battery goes forever and it has three settings for dimmer or brighter lighting.

Keeping up supply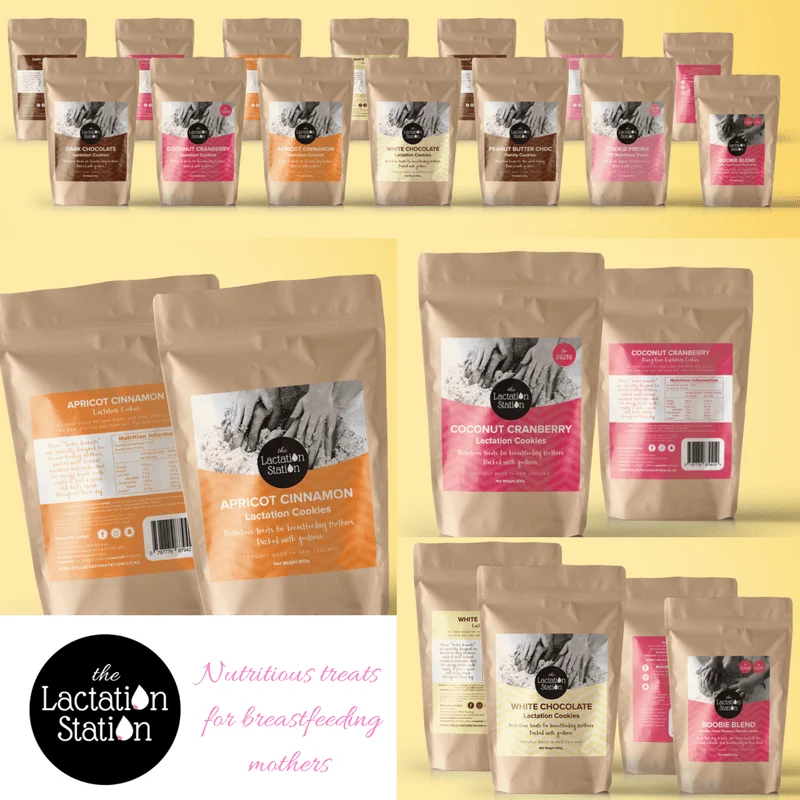 My number one concern when it comes to breastfeeding is not having enough supply. Although on a personal level it is usually associated with stress, I know many mums have noticed a difference when there is a change in routine or time cycle.
On our last big trip, I took blessed thistle supplements to increase supply. I will definitely bring some along with me again and this time.
Other supplements that I have heard being used are red raspberry, brewers yeast and protein powders by Pro-Women. I think the best thing is to bring these kind of things whether its supplements of food, on a trip rather than looking for them at a destination.
Travel vaccinations
As I've said earlier, babies can't have many of the travel specific vaccinations at a young age. Luckily the childhood vaccines gives some cover.
I personally ensure that I have had all my vaccinations up to date in the hope I am passing on some immunity through my milk. (Please don't take this as medical advice, this is just my personal take).
Respecting other cultures
I have never really used a breastfeeding cover because Esme has always pushed them off, but I can see why some mums love them.
The only time I have felt it was important to keep completely covered was in a predominantly muslim country.
When we were in places like Vietnam and Cambodia, I felt comfortable feeding baby. I judged things on the reaction of locals. Generally speaking no one batted an eye lid.
However when we were in Malaysia, some of the local women were feeding under their hijab.
Being a more conservative country, I would not disrespect their culture. I guess in this instance a breastfeeding cover would have been handy for good coverage but I used a scarf.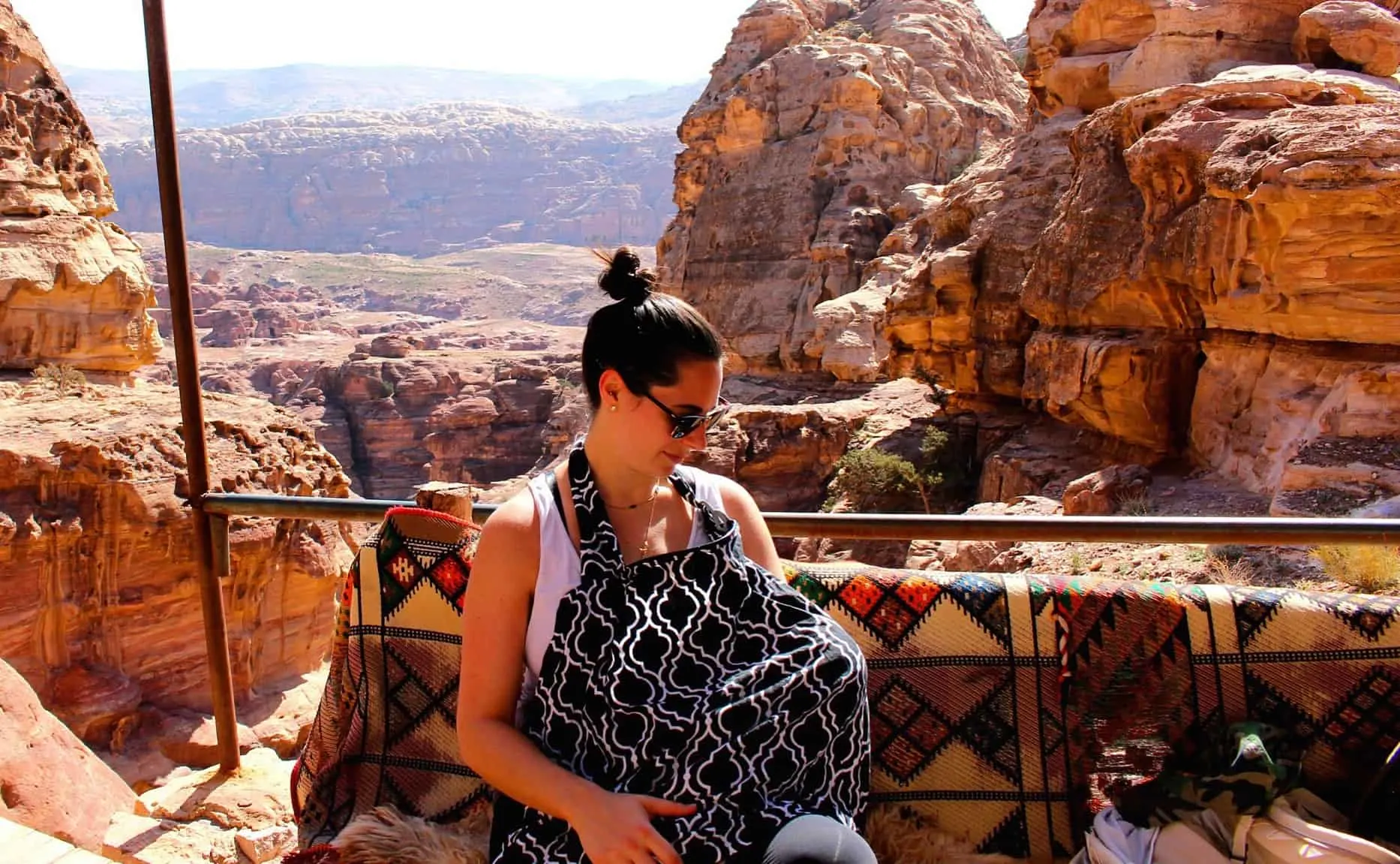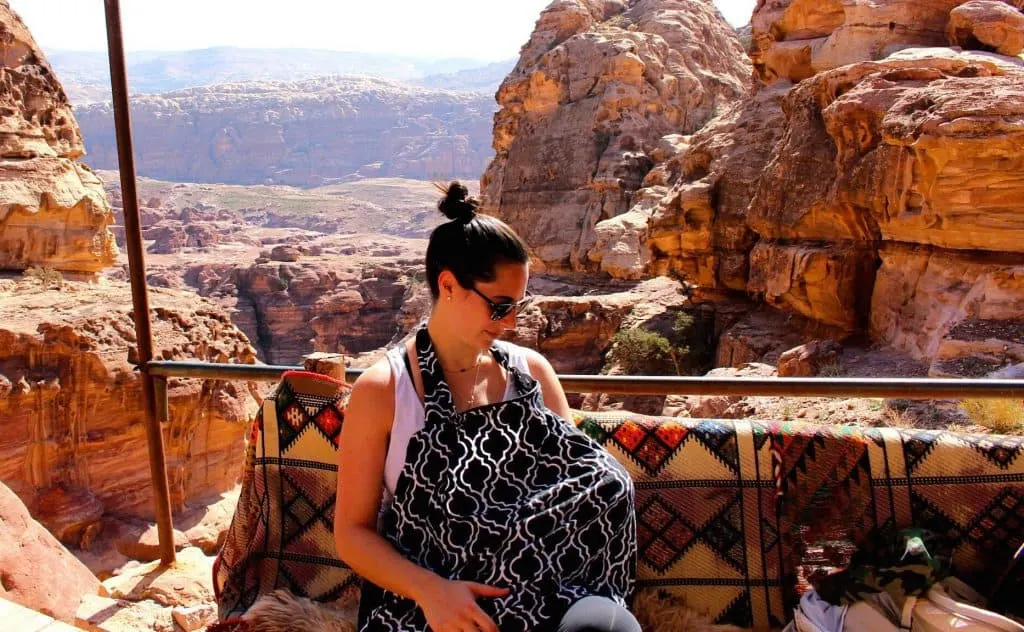 My friend Erica, from the The Worldwide Webers suggests The Boppy Nursing Cover.
Not only to cover up but also to keep baby focused when she was feeding. Lets be honest some of the destinations they have been to would most certainly be a distraction.
Comfortable clothing
I really need comfortable clothing for feeding on the go. Easy access clothes are essential. Tank tops that have a breastfeeding clip are great.
I travel with two or three dresses that have easy access. Low cut or off the shoulder maxi dresses are also good clothing for breastfeeding. I love some of the nursing wear from Seraphine and Little Yellow London.
Please note this article is not intended at medical advice.
You may also like: