If you read my recent articles, you will know I have been writing a series about preparing for a family gap year in real time. I am sharing everything as I discover what needs to be done.
Lets be honest, it's a mammoth job to prepare, especially when there are so many ties at home, from mortgages to bills, and cancelling swimming lessons and gym memberships.
They say moving house is one of the most stressful things you can do. However, in the case of a family gap year, the anecdote to all the horrendous prep is the dream life on the horizon.
Although this may be a boring part of the series, I am hoping, at the very least, it will be helpful, if its something you are thinking of doing. Today, I am covering all of the things that need to be thought of art home.
Preparing for a family gap year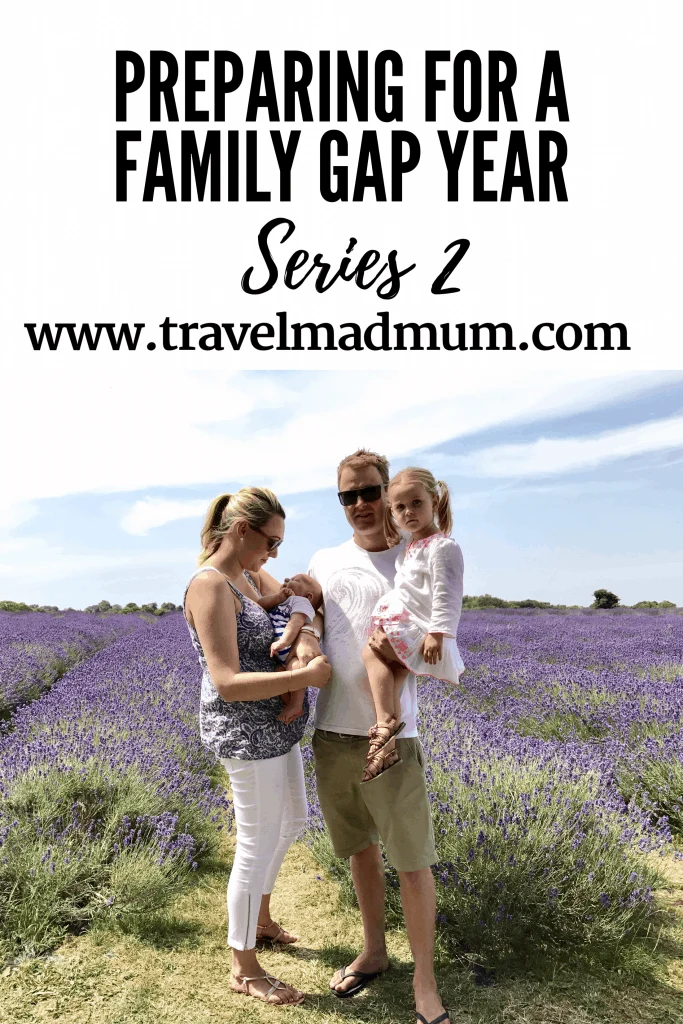 Finding tenants
Finding tenants has to be one of the most stressful parts of the preparations. This is now our second time renting the house out and in both cases it was a mission.
Do I use an agent? Or should I do it privately? The latter feels more risky but is much better financially. We had our house valued by a local estate agent and did some online market research ourselves.
Obviously being away for a year, the best outcome is to cover the mortgage and have a little extra to spend.
There seems to me much better online resources for renting privately these days. I came across Open Rent this time around.
It's essentially an online platform that does everything from the advert and credit report to the references and inventory services. In order to keep most of the rent, we opted not to use an agent. It's a little bit scary but I guess we have to take risks sometimes.
It looks like we will have £200 to spare each month doing it this way. That money would have otherwise gone to the agent.
I would suggest getting a few different valuations, as the first one will not always be right. Make sure to start doing this well in advance of your leaving date to make it as stress free as possible.
Sourcing storage
Like anyone that is intending to go on a family gap year, we want to keep the costs down. Traditional storage units are hideously expensive. In our house, we have quite a big unused loft space, so we will be asking our tenants if they don't mind us leaving a few things in that space.
It really won't affect them. If thats not available, its worth asking other family members and friends if they have any spare storage in a garage or loft.
We were really hoping for tenants that wanted a furnished house. Luckily, our tenants want the property furnished, but if they hadn't, we would have just sold it.
Another new thing I noticed recently is an app for renting locals spare storage space. It's another way to keep the costs down.
Touch base with your neighbours
I think it's a really good idea to have your neighbours emails and phone numbers just in case of any issues. Luckily we are quite friendly with ours so they will keep an eye on things for us.
Having a clear out
I want to store minimal amount of our belongings. If its box worthy for a year, I really have to think, why do we need it?
Being a minimalist, I like to think that I am good at passing things on when we don't need them. We take everything to our local charity shop or offer it to friends and family. Local Facebook groups are also a good place.
Selling unwanted belongings
When something may be valuable, we put it on websites such as Gumtree and Shpock to sell. Every penny helps when it comes to long term travel.
We are selling our car, old phones, unwanted electrics, such as speakers, laptops and so on. Sometimes we get a lot less than the item is worth but its better than it collecting dust in the loft.
Using up as much as possible
We have a big basket in the bathroom full of products that I have been making an effort to use up. It's the same with our kitchen cupboard, we are making meals with the idea of using up non-perishables that tend to collect easily.
At the moment, I am ordering meal packages so we don't waste anything over the next few weeks. Much to Travel Mad Dads dislike, our cupboards are almost empty.
Anything we don't use, we will bring to our local supermarket. They have a food bank for the local community, at least it's not getting wasted.
Make piles
I have two piles of clothes in every room. The chucking out / storing pile and the 'want to bring with us' pile. The latter has to get smaller because its always unrealistic!
I am sure this is the part people struggle with the most. Don't forget, there is usually a laundry available in lots of places.
Going paperless
The difficult part about being nomadic is we won't have an address. However our bank and credit cards will still need one.
Either go paperless or change the address to someone trustworthy that can collect and open your post.
We are also going to give my parents all of our important documents such as marriage and birth certificates. You never know when you might need something, at least they could post it to us if needed.
Phone contracts
The likely hood is you will want to get a local SIM card at your destination. Make sure your phone is unlocked before you leave. It's really difficult to do it after you have left home.
I had a nightmare trying to do it the last time. I had to Skype my brother and he put me on loudspeaker to talk to Vodafone.
My phone was really tired and old having just come to the end of the contract. Rather than renewing, I bought my new phone outright. Its quite a lot of money upfront, but it saves in the long run.
Check your direct debits
Scanning through my direct debits, I can see there are number of expenses I can cancel before we leave. Swimming lessons, phone bills, house bills and memberships. Make sure to check yours as every penny matters on a gap year.
I hope you haven't found this one too boring. If you preparing for a family gap year or thinking of it, leave a comment, I would love to hear from you .
You may also like:
Healthcare preparations for a family gap year
Disclaimer: There are affiliate links in this post. By using them it does not cost you any extra. We take a very small commission as a referral fee.