In honesty, I haven't been that into Halloween since I left Ireland thirteen years ago. Halloween in Ireland is a celebration that is absolutely huge there, just as big as the U.S. I never felt the same level of hype around it here in the U.K, but it seems to be changing or maybe that's just because I'm a parent now.
Esmé and Quinn love all the fancy dress outfits and Halloween paraphernalia when we have been shopping. She is definitely noticing something different at this age.
All of a sudden, Halloween in London with kids seems ten times more exciting. I love finding meaningful family activities where we all spend time together and have fun even when we are not travelling.
If you want to head out of London for Halloween, check out what's going on in Disneyland Paris on Halloween or explore the most beautiful places to visit in England in Autumn. You can also find more amazing things to do in London here.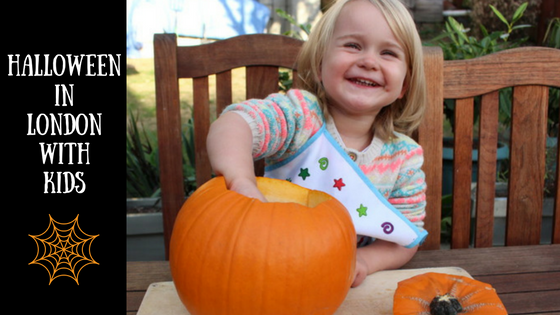 HALLOWEEN IN LONDON WITH KIDS
Here is our favourite pick of Halloween activities for kids in London:
Pick a Pumpkin
There seems to be a few farms around the greater London area that grow pumpkins and allow you to pick your own. In most cases they also have some entertainment for little ones.
We visited Crockford Bridge Road 'pick your own farm' yesterday. They have an abundance of activities on for little ones including spooky forest walks and lots of lovely treats and performances. You can find out more on their website.

Make Potions in Hyde Park
Take your little one to make their own potion with produce grown onsite at the Education Centre in Hyde Park. There are also other Halloween arts and craft activities which include making a bat box.
You can find out more about what's on in Hyde Park here.
Pirate Treasure Hunt
This year, GoBoat will be hosting a pirate treasure hunt on the Regent's Canal for Halloween. You and you crew will have to solve clues in search of the lost pieces of eight to claim a prize.
Make sure to come in your best pirate wear, as prizes will be awarded for best costumes. You can buy tickets and find more information here.
Monsters Magical Circus Show
The beautiful Woodcote Green Garden Centre in Wallington is holding some Halloween celebrations.. You will see the spooky clown and friendly vampire putting on a show of plate spinning, juggling and so on.
The show runs for 30 minutes and have three showings per day. There are two cafes and a playground on site for afterwards.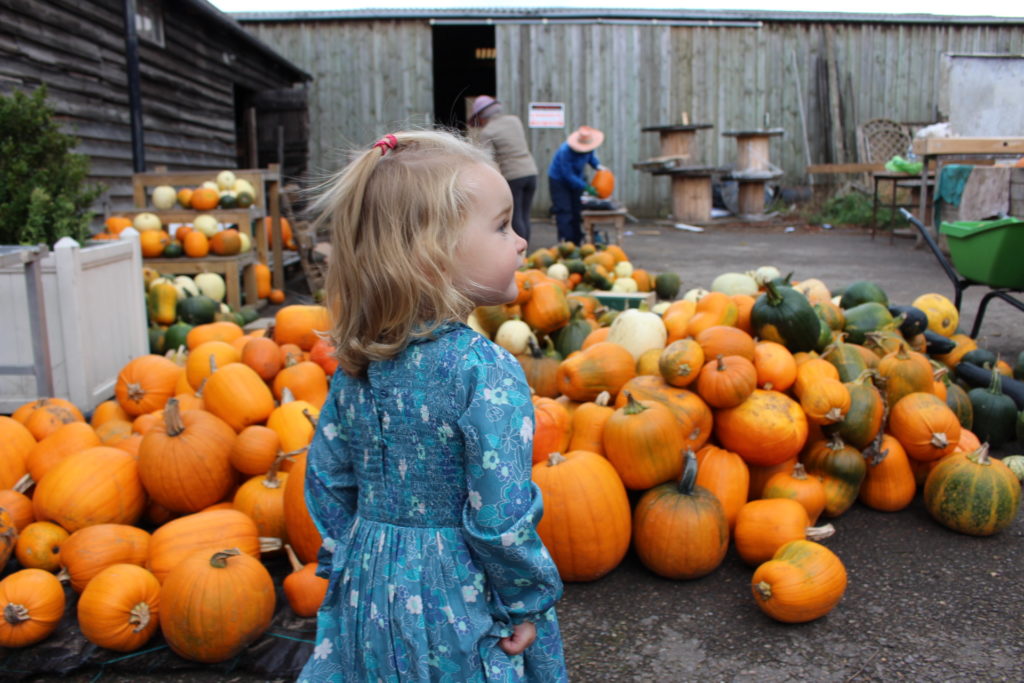 Follow the Fairy Tale Trail
As part of the London literature festival this year there will be a magical do-it-yourself adventure. You will be given a trail kit and you'll have to find your way through the fairy tale trail through puzzle solving, drawing and games. Those who complete the trail will get a reward at the end!
Spend a Day at the Museum and Go Ice Skating
The Natural History Museum will be opening their ice skating rink on October 19th this year. Spend the day visiting with the dinosaurs and then head outside for some ice skating!
Celebrate Diwali
For a full day of free family fun, with the bonus of getting to teach your kids about a new culture, celebrate Diwali at the National Maritime Museum. All day long they will be having lantern making, drumming workshops, Bollywood performances, and much more. The day will even end with a Diwali parade!
Find out more here.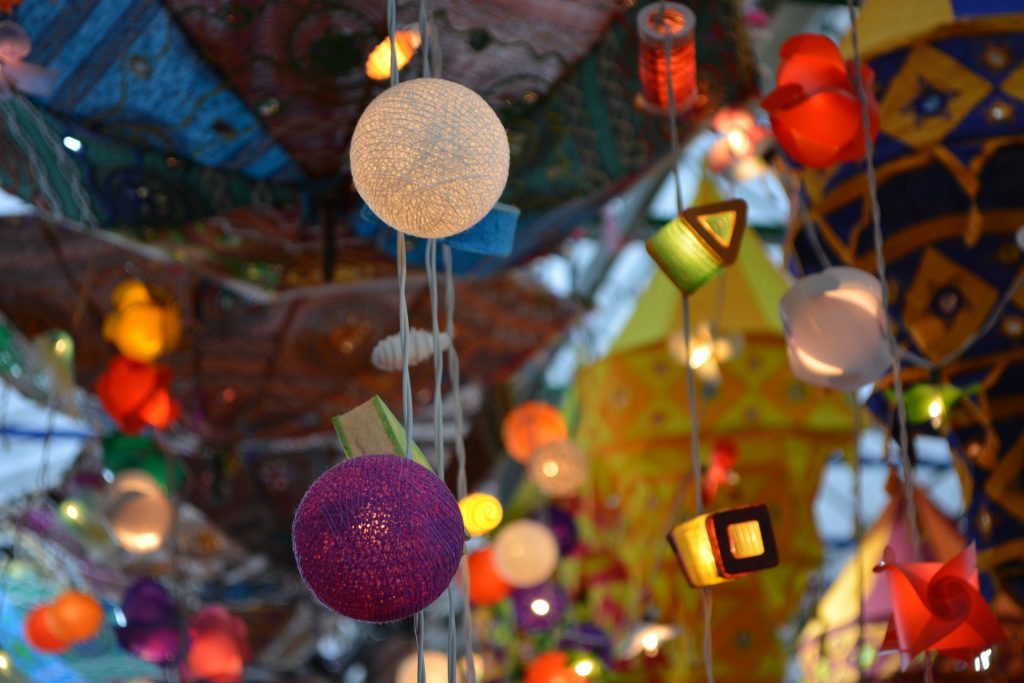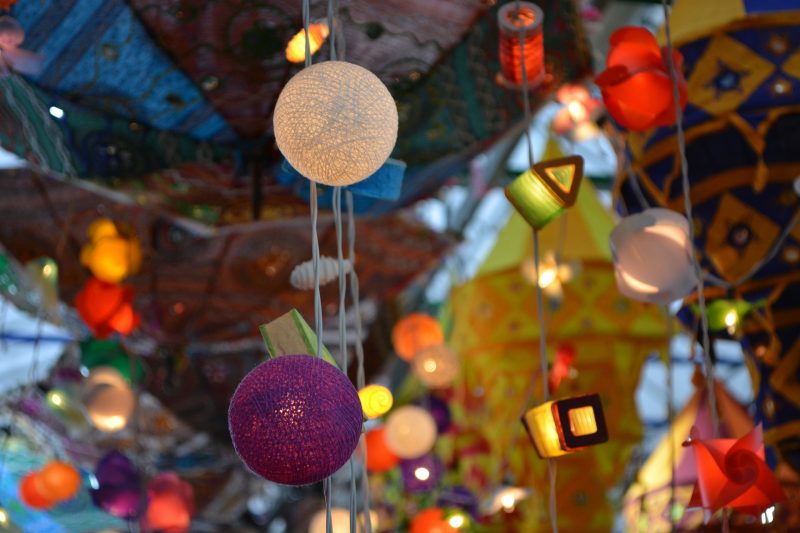 Watch the Not So Scary Halloween Show
The perfect show to get in the Halloween spirit without freaking out the little ones. In the Not So Scary Halloween Show you will join Captain Fantastic and his friends in a magical and only slightly scary production. Find out more here.
Halloween Arts and Crafts
Another fun free activity is spooky Halloween arts and crafts which will be taking place at the Old Royal Naval College. Entrance is free but donations are welcome.
Find out more here.
Spooky Story Time at the London Eye
Head to the London Eye for brilliant views of the city whilst your child enjoys a spooky story time complete with delicious treats. The storyteller will be telling four stories of ghostly legends based on London's history and all the listeners will have to try and decide which one isn't real!
Find out more about the London Eye here.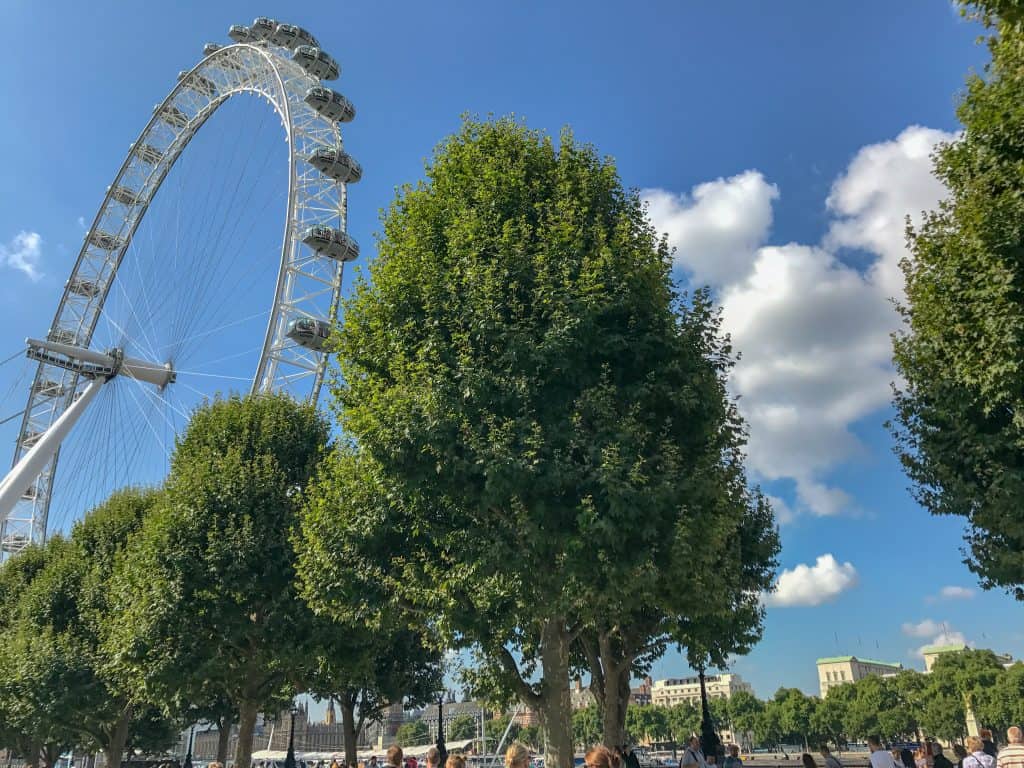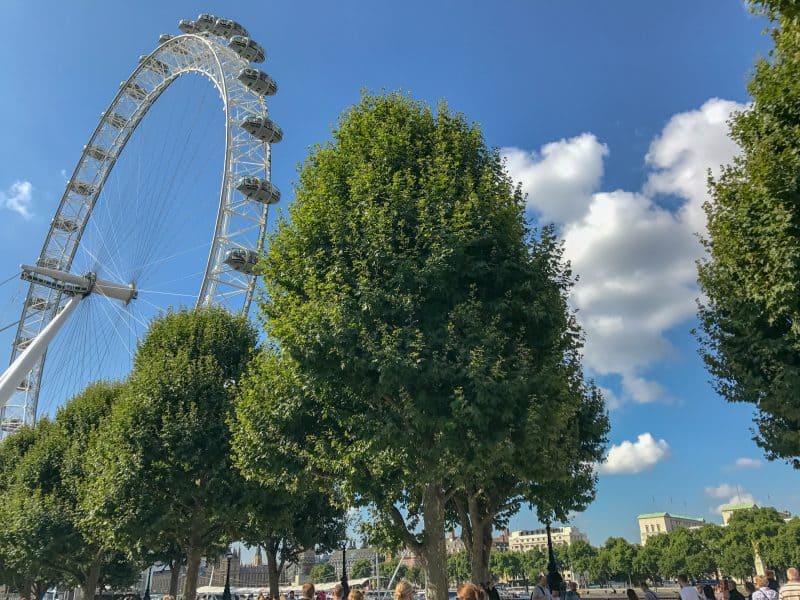 Go to a Family Halloween Rave
This family rave is fun for the entire family with face painting, confetti, and non stop dancing! The music is kept to a reasonable level for your kids ears and there is plenty of family fun to be had. For the Halloween rave make sure to come fully decked out in your best Halloween costumes!
Find out more here.
Visit the Harry Potter Studios
If your kids are Harry Potter fans, a trip to the Harry Potter studios is a must. Even more so over Halloween half term when the sets will be fully decked for the holiday. With a hundred floating pumpkins in the great hall, vats of troll snot and much more, your kids will spend the whole day exploring, learning and having some Halloween fun.
Find prices and availability for the studio visit here.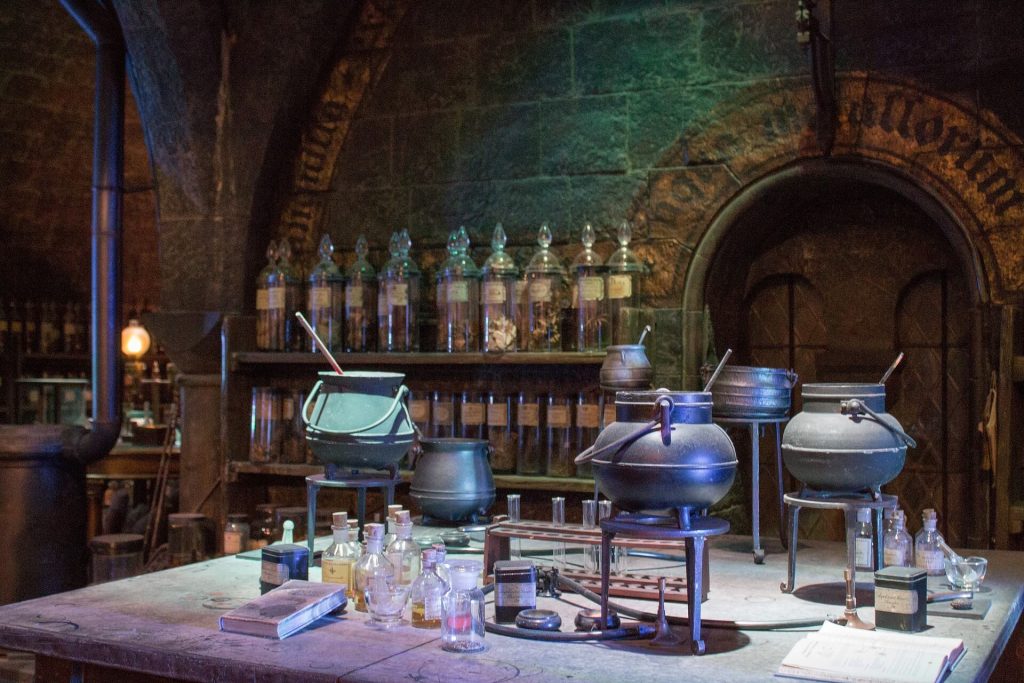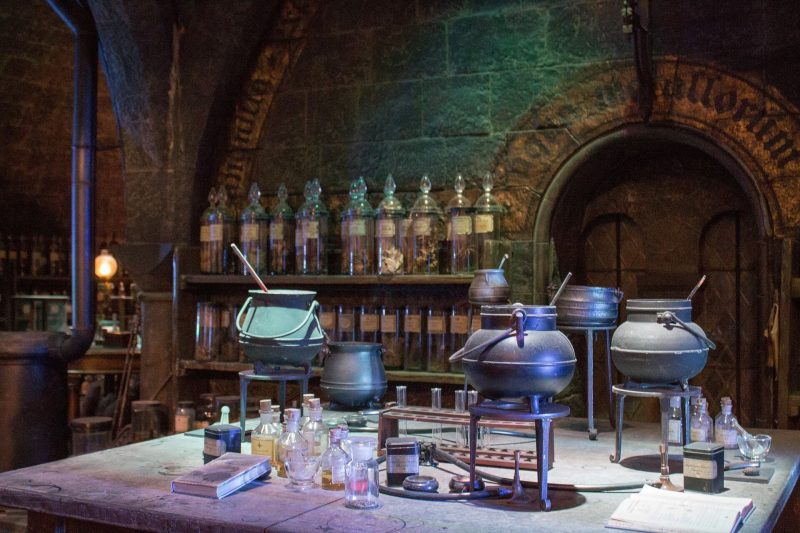 Carve a Pumpkin
Although you can do this at home easily, Lee Valley Farm are offering families the chance to do it with them whilst also getting to see the animals and a spooky house!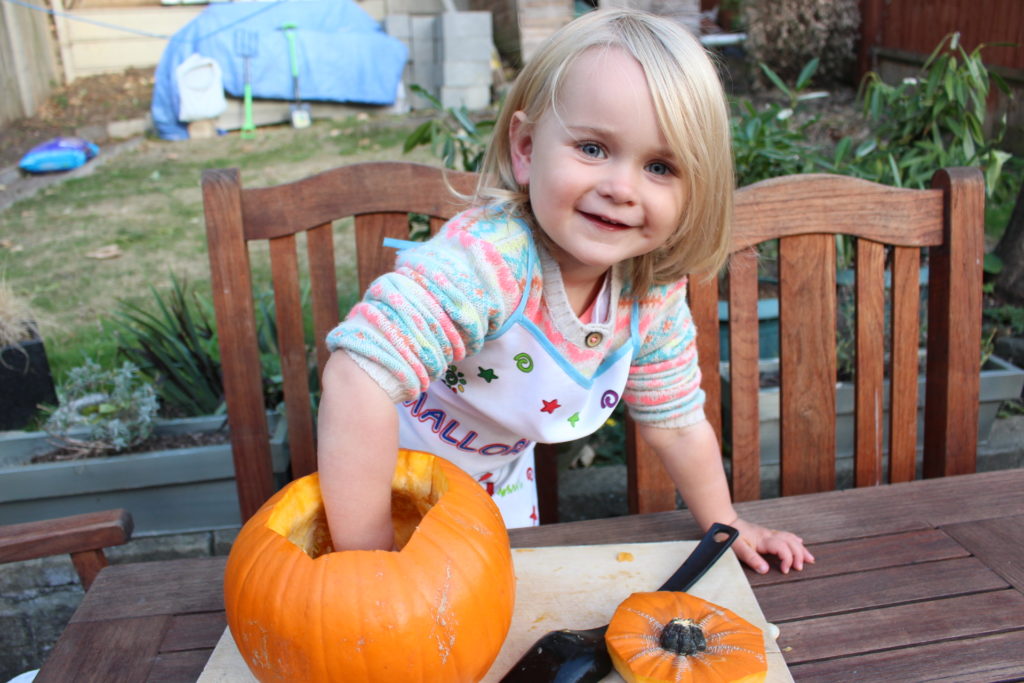 Do you know of any great London activities over the Halloween period? Leave a comment to let us know!
Don't forget to Pin this post for later!
Ready to book a trip? Find the best deals on travel insurance, flights, hotels,and reliable internet!
You May Also Like:
The Best Christmas Markets in Europe