In honesty, I haven't been that into Halloween since I left Ireland thirteen years ago. Halloween in Ireland is a celebration that is absolutely huge there, just as big as the U.S.
I never felt the same level of hype around it here in the U.K, but it seems to be changing or maybe that's just because I'm a parent now.
Esmé and Quinn love all the fancy dress outfits and Halloween paraphernalia when we have been shopping. She is noticing something different at this age.
All of a sudden, Halloween in London with kids seems ten times more exciting. I love finding meaningful family activities where we all spend time together and have fun even when we are not travelling.
If you want to head out of London for Halloween, check out what's going on in Disneyland Paris on Halloween or explore the most beautiful places to visit in England in Autumn. You can also find more amazing things to do in London here.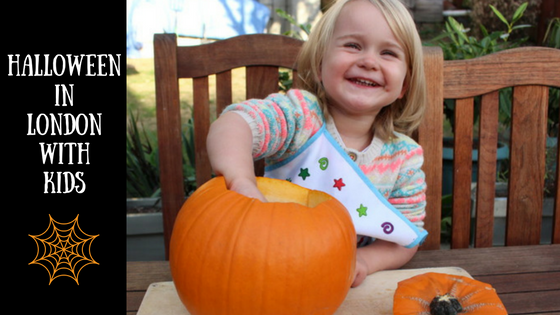 HALLOWEEN IN LONDON WITH KIDS
London is full of things to do and at half term and Halloween you are spoilt for choice. Here is our favourite pick of Halloween activities for kids in London:
Pick a Pumpkin
There seems to be a few farms around the greater London area that grow pumpkins and allow you to pick your own. In most cases, they also have some entertainment for little ones.
We visited Crockford Bridge Road 'pick your own farm'. They have an abundance of activities for little ones including spooky forest walks and lots of lovely treats and performances.
If you just want to pick a pumpkin and not attend the festivities then book soon as pumpkin picking is only available the first two weekends in October.
They also have a Pumpkin Festival this year, it promises to be bigger and better than last year. Along with Festival Entertainment from the Enchanted Players Theatre Company, there is a large outdoor area for kids to carve and decorate pumpkins.
Just remember that pumpkins are not included in your entry ticket.
You used to be able to just turn up, but now in order to control footfall and social distancing, booking is essential.
You can find out more on their website.

Dive into a Peter Pan Adventure
The Aqua Shard is putting on a Peter Pan inspired Afternoon tea. The food and drinks promise to be inspired by the famous story and served on a Pirate ship.
With the best views of London, the Aqua Shard is for those who want to splash out. However, they have partnered with Great Ormond Street Hospital and donating £2 for every afternoon tea purchased.
All guests are required to wear face coverings in the lift and to and from the bar and restaurant. However, they are not required while sitting at your table.
Let Kids Explore their Own City
KidZania is a city run by kids. Children have to keep the city going by role-playing different jobs. They can let their imagination run wild and learn some life skills at the same time.
It is suitable for all kids of all ages and all personalities. Due to social distancing, they are limiting the number of visitors, so booking is now required.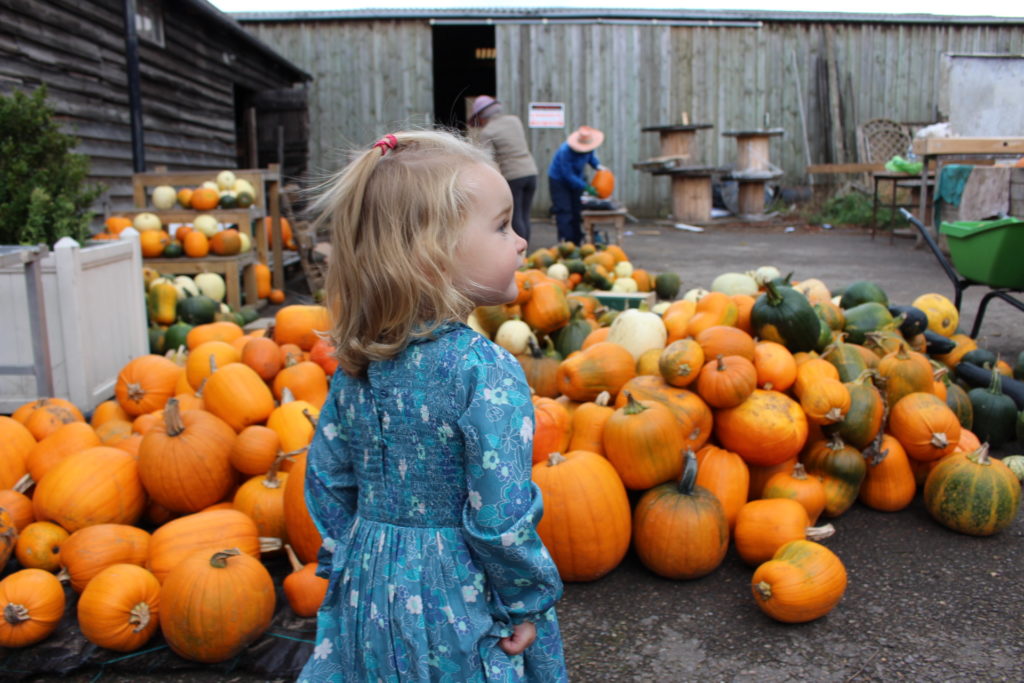 Follow the Fairy Tale Trail
At Kew Gardens this year there will be a magical do-it-yourself Gruffalo Trail adventure. You will be given a trail pack and you'll have to find your way through the fairy tale trail through puzzle-solving, finding footprints and feathers.
Kids can come dressed as the little brown mouse and lead the way through the forest!
Price is included with the entrance ticket to the gardens, but make sure to book your place online.
Spend a Day at the Museum and Go Ice Skating
The Natural History Museum will be opening its ice skating rink in October this year. Spend the day visiting with the dinosaurs and then head outside for some ice skating!
They are also having a Dino Snores event for both kids and adults. Kids get to explore the museum at night with torches and they have other educational and fun activities planned. Unfortunately, tickets are sold out for half term but it is also running a few weeks later.
Face coverings must be worn inside the museum and some of the touch screens will be closed.
It is also recommended that you book your ticket online.
Survive the Seven Seas
The National Maritime Museum has a few events for Halloween and the half-term holidays. From 24 October – 27 October kids can come along and find out all about the polar regions with hands-on science experiments.
The workshops are free, but you are still required to book a ticket online.
For a small fee, there is also a workshop about Moons. It is on 25th and 26th October in the Royal Observatory. It is a great chance for kids to learn not just about Earth's moon but also the other moons in the solar system.
Lastly, there is an online event for kids between 4 and 7 years old. It is on 27th and 28th October and again there is a small fee. Kids join Ted and Plant as they explore the Solar System.
It also includes a planetarium show and an interactive workshop.
Click here for more information or to book a ticket.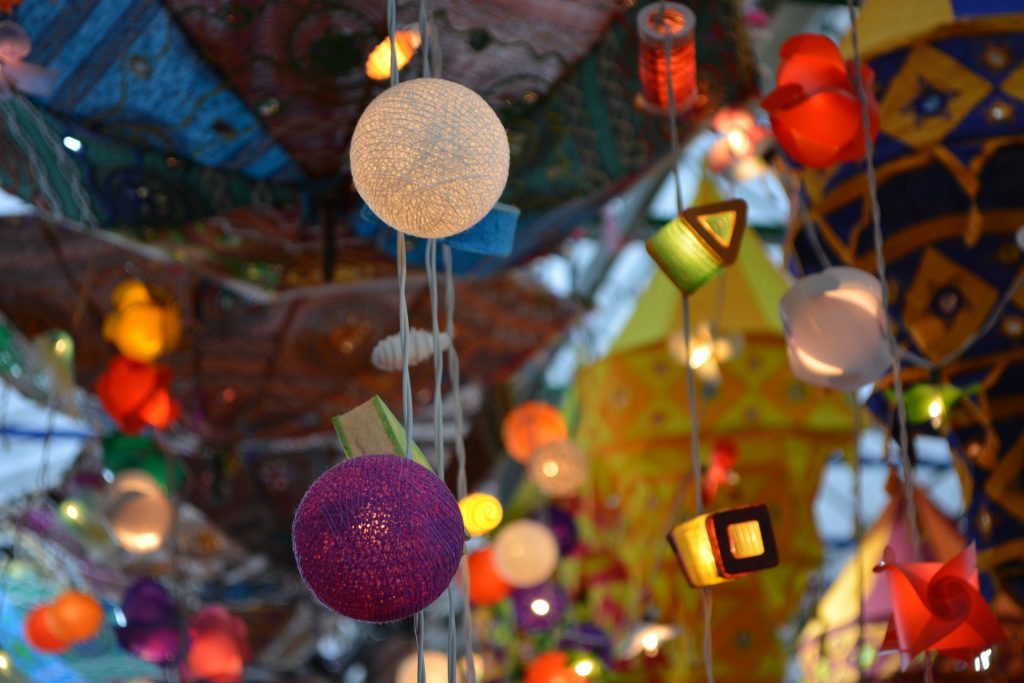 Spooktacular Kids Tour
If you want to see London from a different perspective, then hop on an open-top bus and find out all about the creepy characters in London. The tour is tailored for kids and they can see the sights in London while hearing more about its spooky past.
Guests must bring there own face coverings and numbers are reduced to maintain social distancing.
Halloween Story Time
This year, the London Museum is inviting families to join them for a free workshop. It is for kids aged five and over and it is from 23 – 31 October.
During the workshop, they discover some of this city's most inspirational figures and then later craft a message for or about them for others to read.
There is also a performance on 23 and 24 October. Kids travel through time to London in the 1700s and meet Olaudah Equiano, a famous abolitionist.
Spooky Decorations at the London Eye
Head to the London Eye for brilliant views of the city whilst your child gets into the Halloween spirit! The London Eye promises to be the spookiest setting on the South Bank. On arrival expect your temperature to be checked and make sure to have cashless payment.
Find out more about the London Eye here.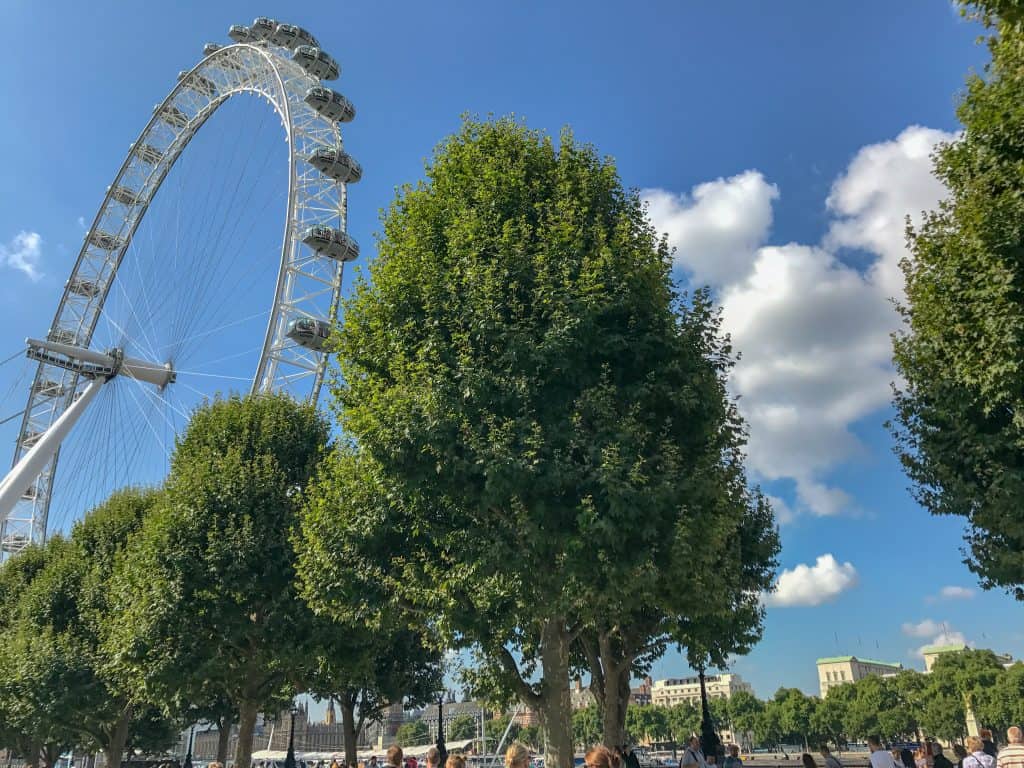 Experience Go Ape at Night
Go Ape is planning to have one-off after-dark activities. Kids and adults can navigate the high ropes, zip lines and more when the sun goes down.
Go ape isn't just for older kids. There are activities to suit kids from the age of four and up.
There are two locations to choose from. One is at Alexander Palace and the other is in Battersea.
They are running every Sunday in October.
Shrek's Adventure
Shrek's Adventure in London is located on Southbank beside the Sea Life aquarium and the London Eye. Kids of all ages adore it but it is a big hit with the little ones.
Kids put on 4-D glasses and take a magical journey on a bus. They also run into other well-known characters from How to Train Your Dragon, Madagascar and Kung Fo Panda
Tickets can be purchased on arrival, but they are more expensive at the door and you are not guaranteed entry.
Book your tickets to Shrek's Adventure online here.
Visit the Harry Potter Studios
If your kids are Harry Potter fans, a trip to the Harry Potter studios is a must. Even more so over Halloween half term when the sets will be fully decked for the holiday. With a hundred floating pumpkins in the great hall, vats of troll snot and much more, your kids will spend the whole day exploring, learning and having some Halloween fun.
Families should bring their own headphones if they are opting for the tour.
Find prices and availability for the studio visit here.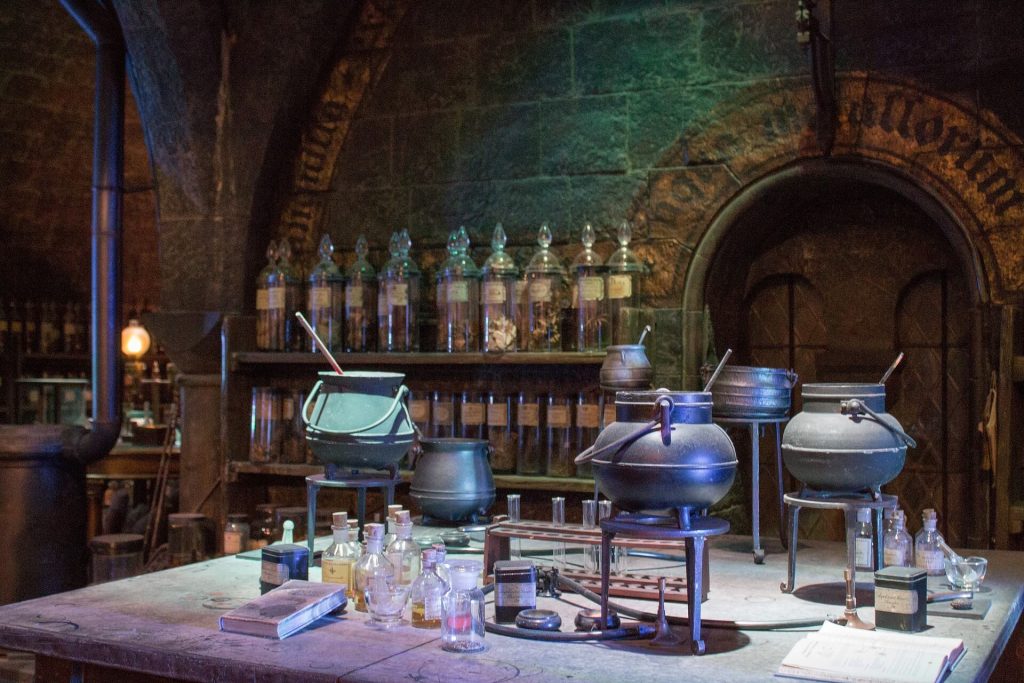 Carve a Pumpkin
If you want to keep your kids busy at home then you could always fall back on carving a pumpkin. It is messy so grab some craving tools to help you out and get everyone involved!
Don't forget to make it special by adding some spooky decorations and costumes to the mix. If your older kids are home for the week then there are so many themed crafts to keep them busy during half term.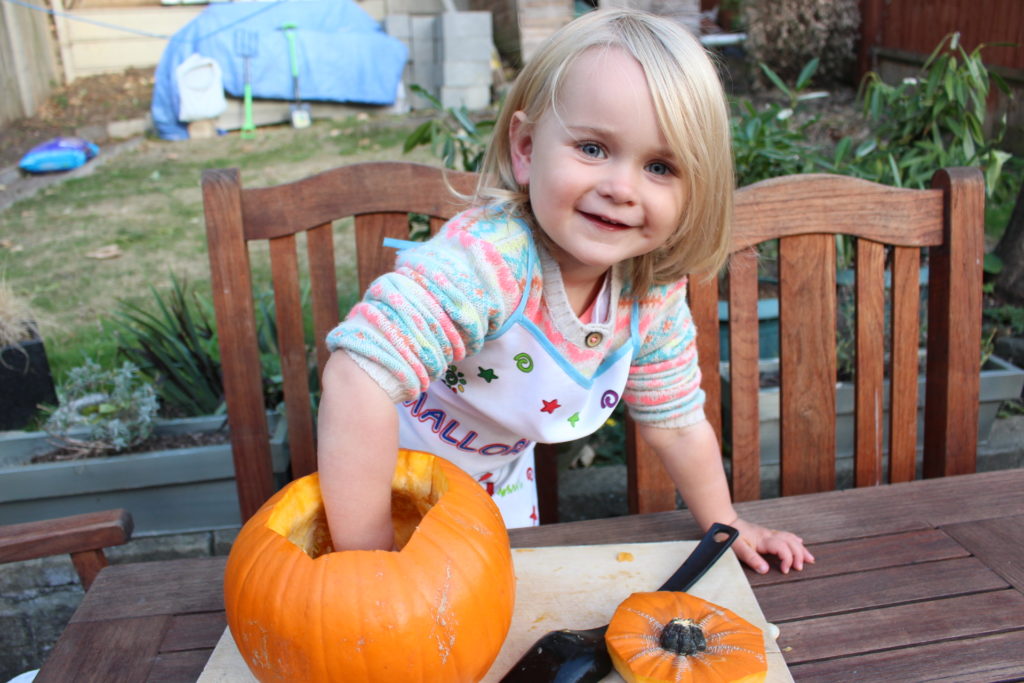 Do you know of any great London activities over the Halloween period? Leave a comment to let us know!
Don't forget to Pin this post for later!
Ready to book a trip? Find the best deals on travel insurance, flights, hotels,and reliable internet!
You May Also Like:
The Best Christmas Markets in Europe