Looking for the best things to do in London with a toddler? We have all the bases covered for our pint sized little ones.
Whether you are living locally, or visiting London with a toddler, there is plenty to discover. From the incredibly toddler friendly Discovery Centre in Stratford, to museums in Central London, not to mention the open green parks to run around.
Having lived in the city with my kids for most of their lives, we have been lucky enough to check out what every corner of London has to offer! We've hand selected the best places for you to check out with a tot.
In case you are a tourist in the city, you can check out family friendly hotel recommendations in London here. We also have a specific post for kids, Halloween and Christmas.
Things to do in London for Toddlers
1. The Discovery Centre
If you are visiting London with a toddler The Discovery Centre is my top pick of places to visit. It is a little out of town in the East End of London's Stratford area.
You will find the Westfield Mall in the area which is one of the cities biggest malls. Also in Stratford is the Queen Elizabeth Park and Stratford Wetlands which are great spaces for a walk after.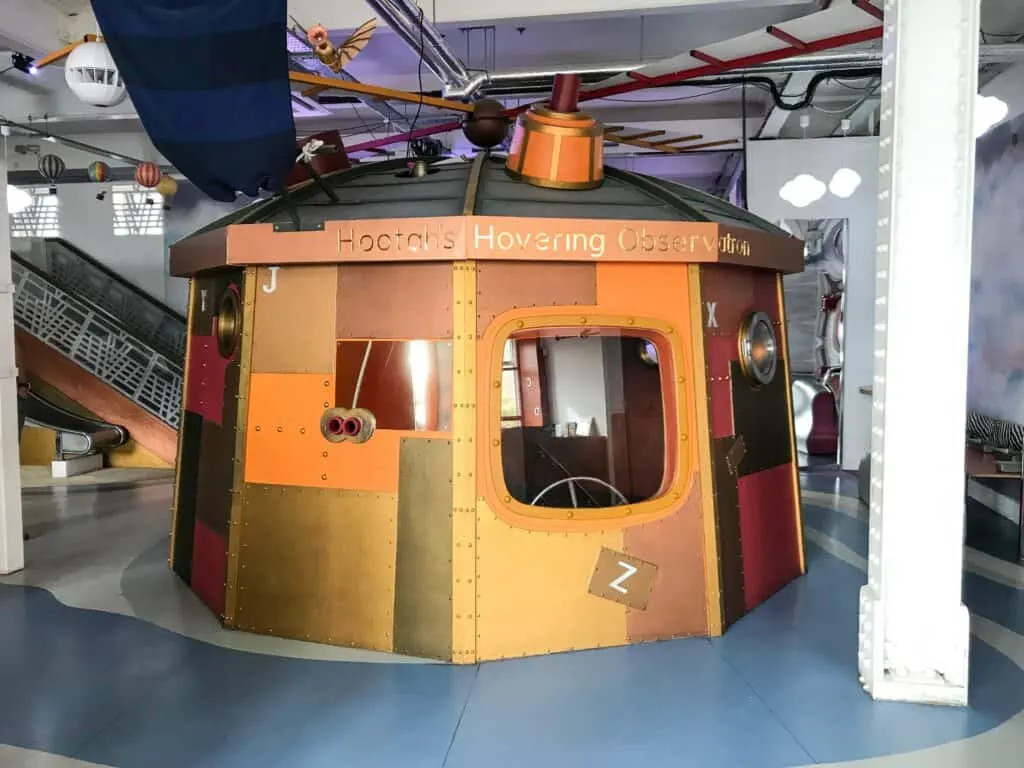 The Discover Centre is a super stimulating venue where different well-known stories come to life with characters and surroundings.
The story changes throughout the year and also has a spacecraft as well as an outdoor story garden. With two floors of immersive spaces, offering some super fun things to do in London with a Toddler.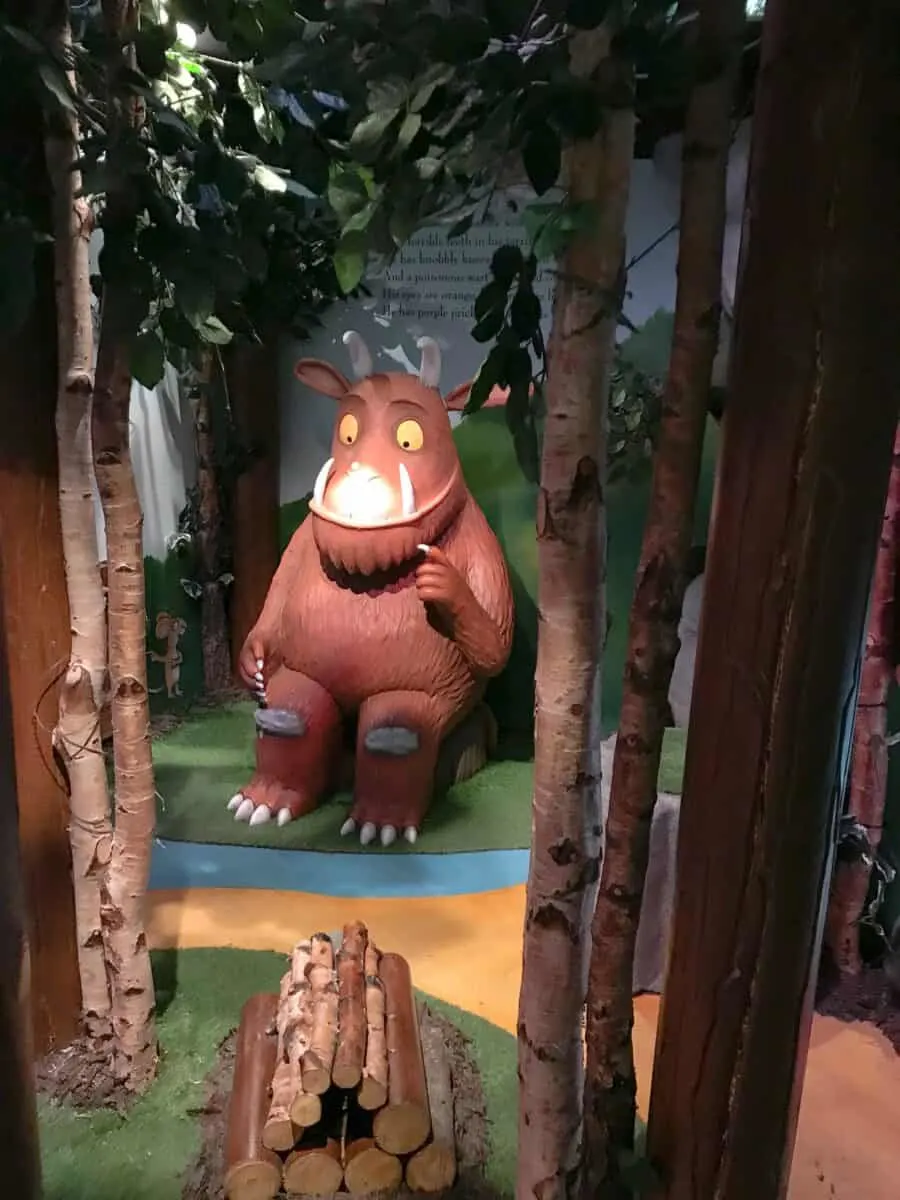 2. Shrek's Adventure London
Shrek's Adventure London is where little ones can see the beloved charactes of the franchise.
Step into the mythical kingdom filled with surprises, and interactive storytelling that captivates tots!
From meeting Shrek himself to encountering familiar faces like Donkey and Princess Fiona, this enchanting day out for is perfect for the entire family.
Check out Shrek's Adventure London.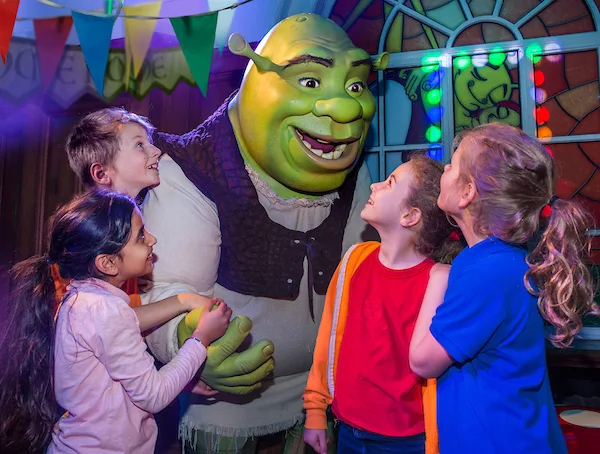 3. Sea Life London Aquarium
The Sea Life London Aquarium is a great place for toddlers on London's Southbank. It has many fish species and marine life exhibits, not to mention the chance to get up close to some adorable creatures.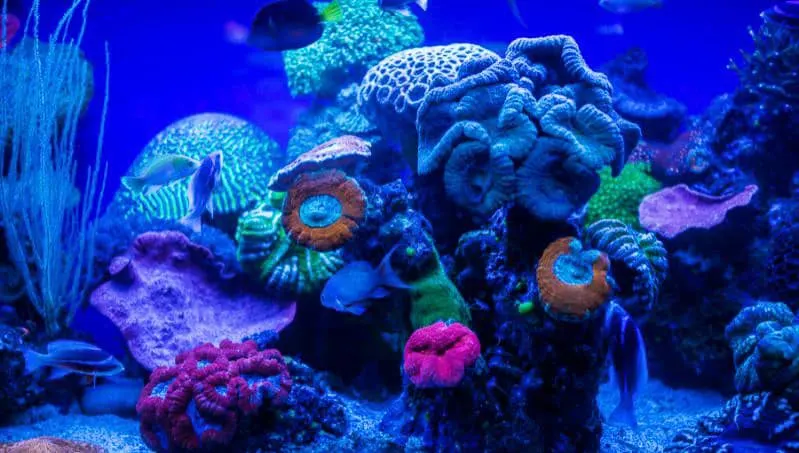 In addition to presentations and activities throughout the day, they also have a number of interactive exhibits for children. Aquariums are always a hit with the kids especially if you are looking for things to do in London with a Toddler.
Dive into the wonders of the ocean at SEA LIFE London.
4. The London Eye
The London Eye takes around 30 minutes to go around. It rotates and displays some of the city's most iconic landmarks such as, The Big Ben, The Houses of Parliament and Westminster Abbey.
Whilst you can take your stroller onto the London Eye, it needs to remain folded. The pod is completely safe to walk around for your toddler to explore.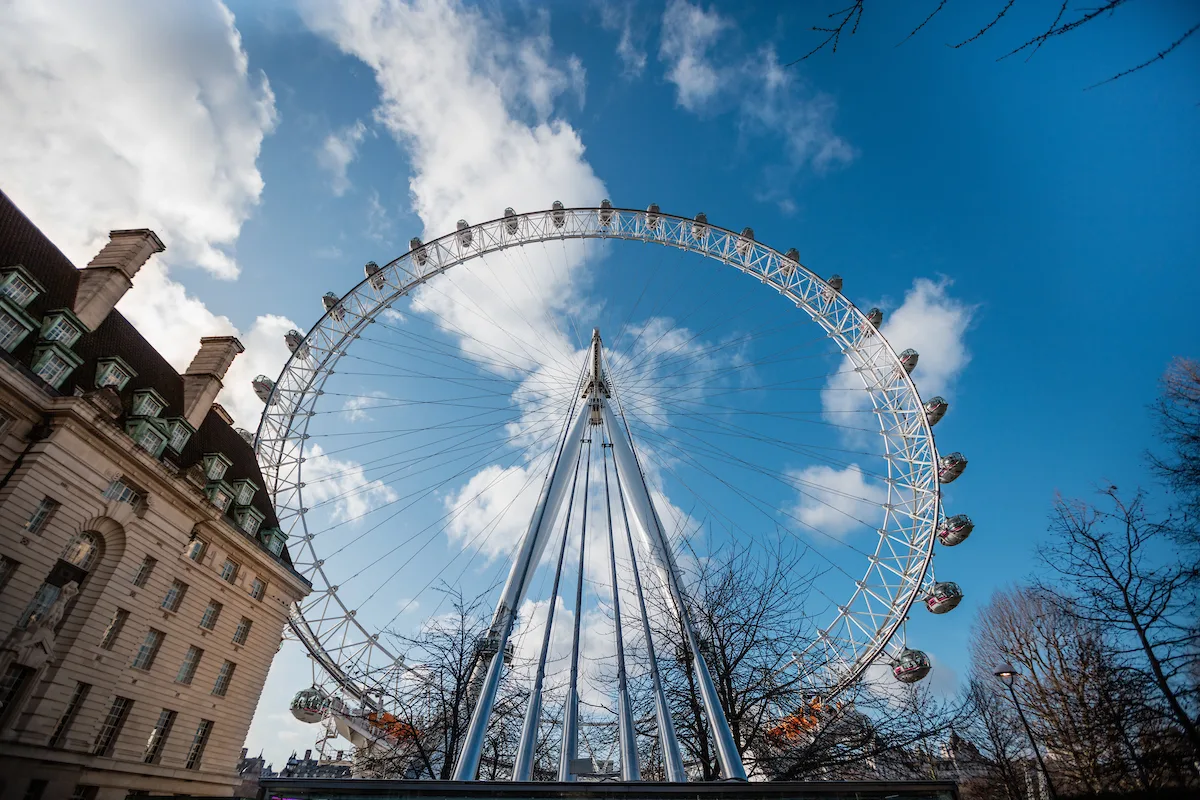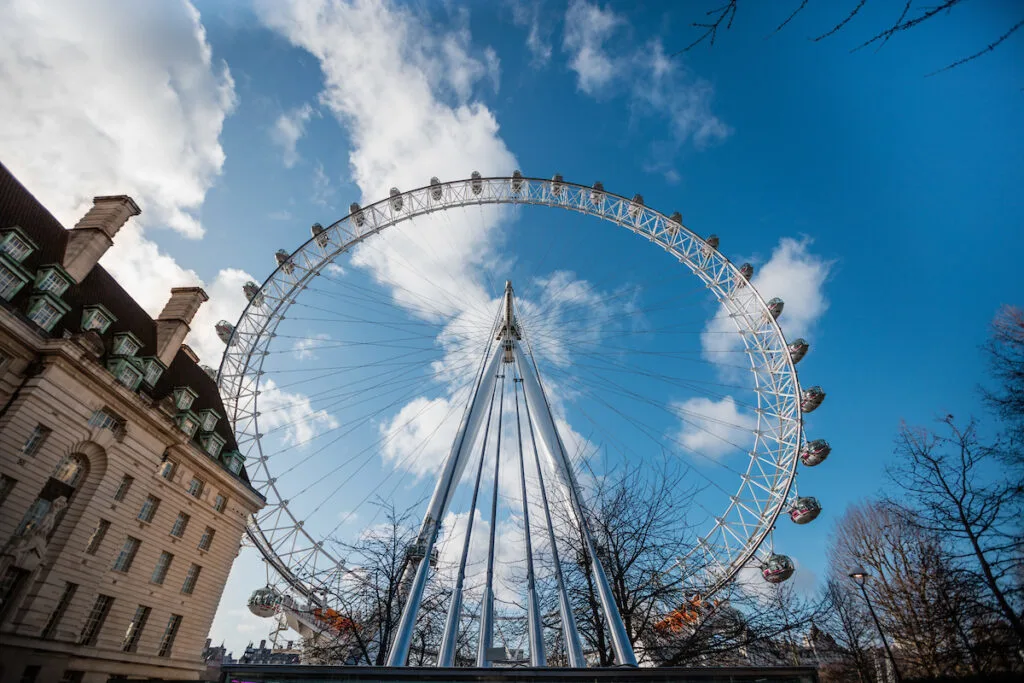 The pace is very sedate, and you can hardly tell you're moving; yet suddenly, they were soaring high above the trees!
There have previously been events with story telling specifically for children under 5 on board the London Eye so it is worth checking if this is happening when you visit. You can enjoy taking in the sites whilst your little one is entertained.
Children under the age of three go free at the London Eye so you may as well make the most of it!
5. Natural History Museum and Science Museum
Two of Londons most popular museums are completely toddler friendly! South Kensington's Natural History Museum and Science Museum provide toddlers with a fun filled day, not to mention they are free!
The Natural History Museum's exhibits are not just standstill museums full of fossils! It's vibrant and fascinating for toddlers with dinosaurs that roar and journeys into the centre of the planet.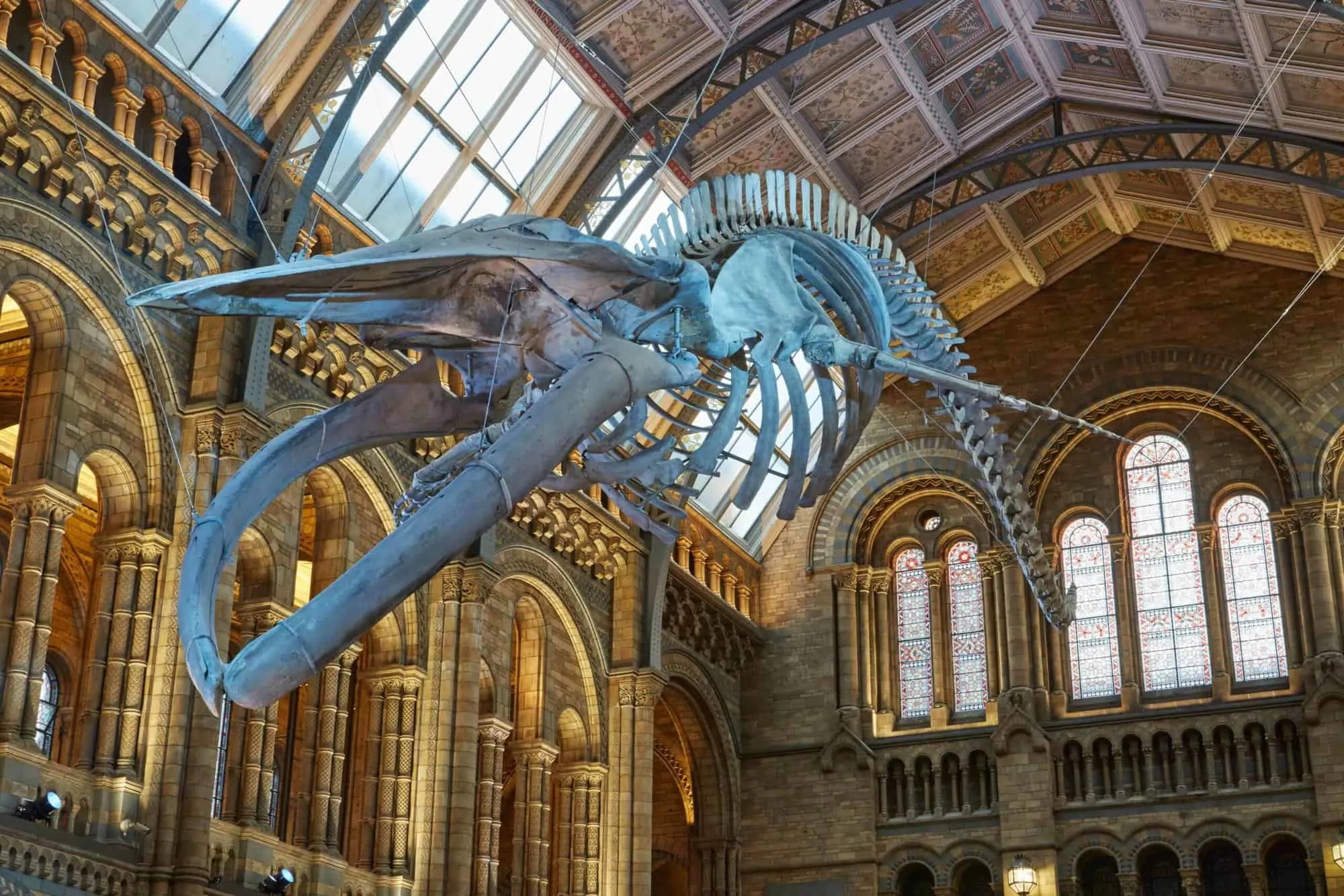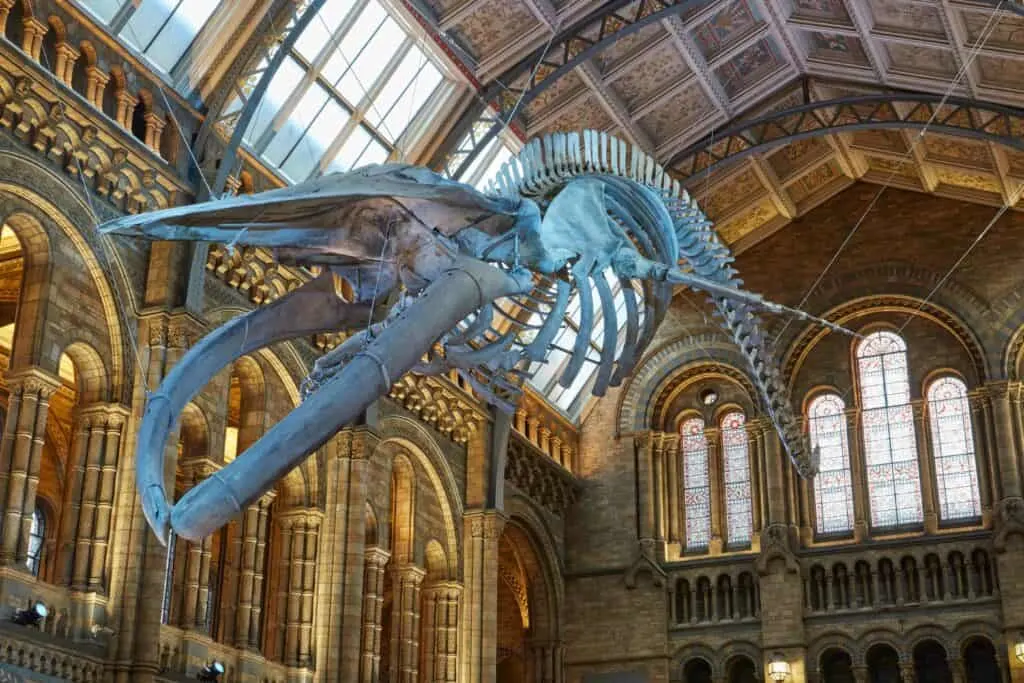 Across the street at the Science Museum, the biggest hit with toddlers is in the basement where you'll find the garden & water play area. Don't forget to bring a change of clothes for this as our tot definitely got wet.
Imagine dams, water fountains, rivers and boats. Little ones will gain an understanding of how water makes things work!
It gets busy on the weekend so mid-week mornings is a fantastic time to visit. You will have the chance to make the most of it without too many people around.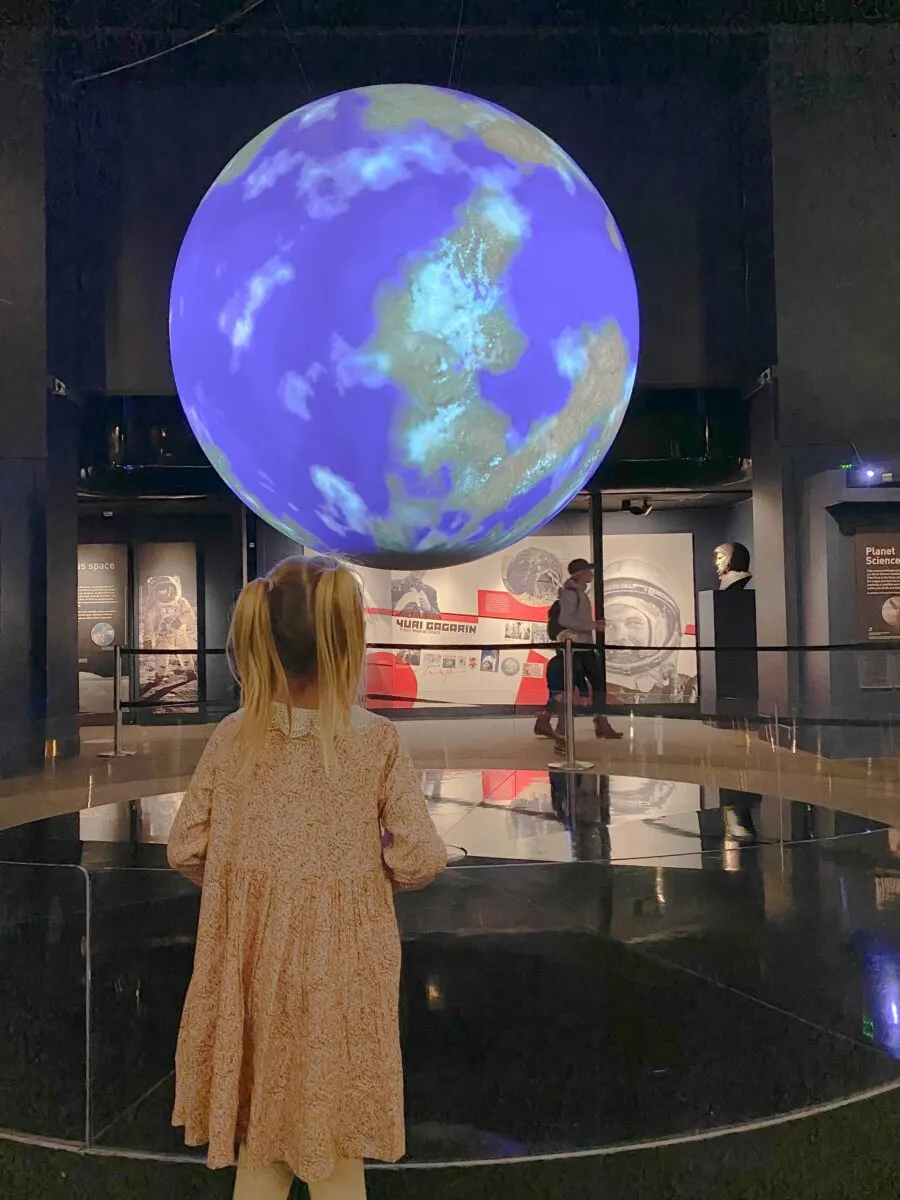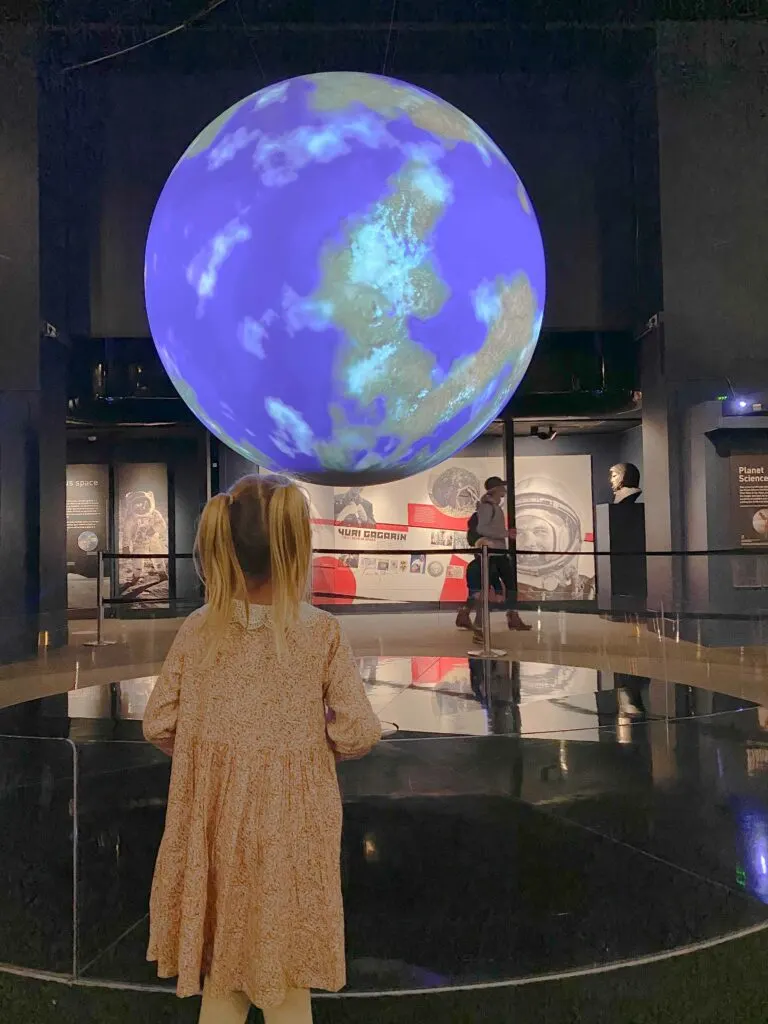 Also in The Science Museum is a paid experiment section. We have been a few times with our toddler and it is definitely worth it.
There are both experiment demonstrations and little ones can do their own experiments too. Kids love the big slide in this paid part of the museum.
if you are on a budget, it is not a necessity to visit this area but it is a lovely addition! Neither the Natural History Museum nor the Science Museum charge admission.
However, the admission fee and pre-booked tickets may be required for some temporary exhibitions and events. They do ask for a donation, however this is not mandatory.
If you are specifically interested in free activities in London check out this post.
Location: Natural History Museum: Cromwell Rd, South Kensington, London SW7 5BD, United Kingdom
Location: Science Museum: Exhibition Rd, South Kensington, London SW7 2DD, United Kingdom
6. London Transport Museum
Out of all of the museums in the capital, The London Transport Museum is one of the top things to do in London with a Toddler. It offers activities to do for families with toddlers and older children.
Based in Covent Garden, it is in a great location to explore the area before or after your visit. The museum has a play zone where they can pretend to fly a plane, drive a bus, or operate a tube.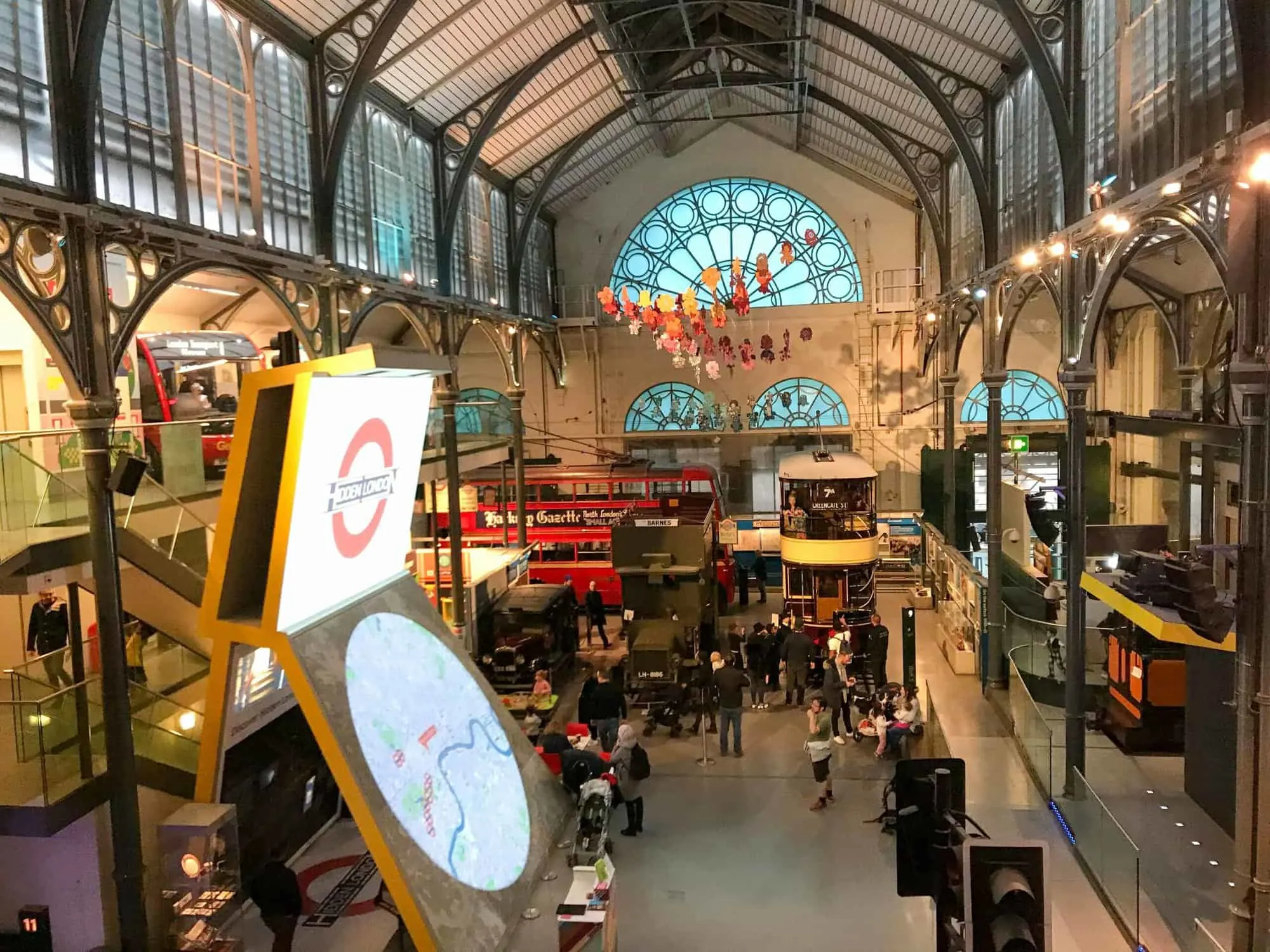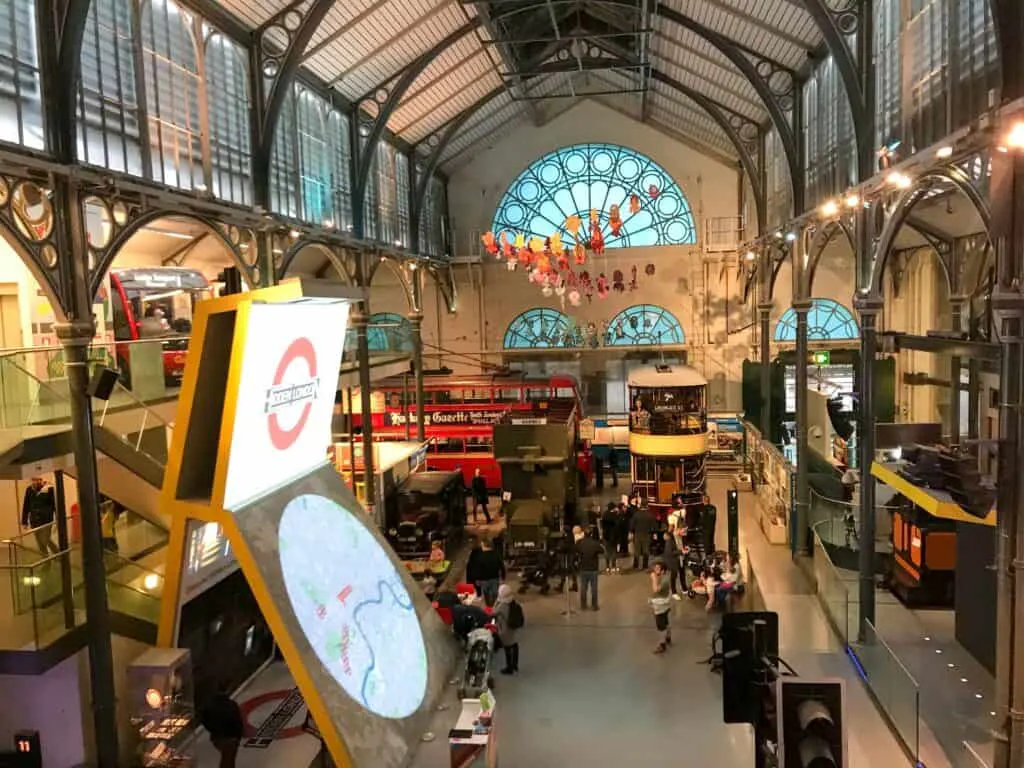 This museum is not just for kids. Adults find it fascinating to follow along 200 years of history to understand how London transportation has changed over time.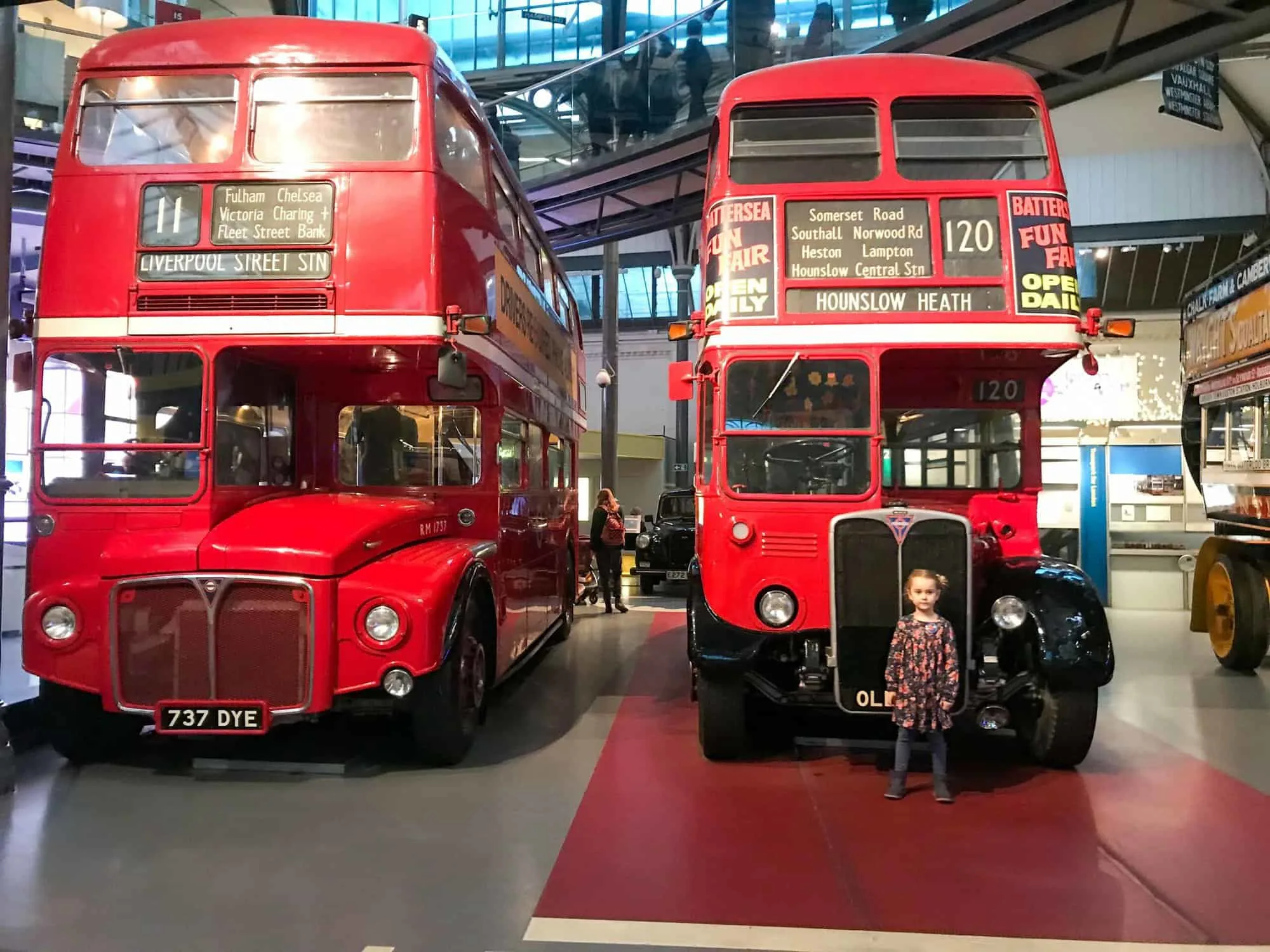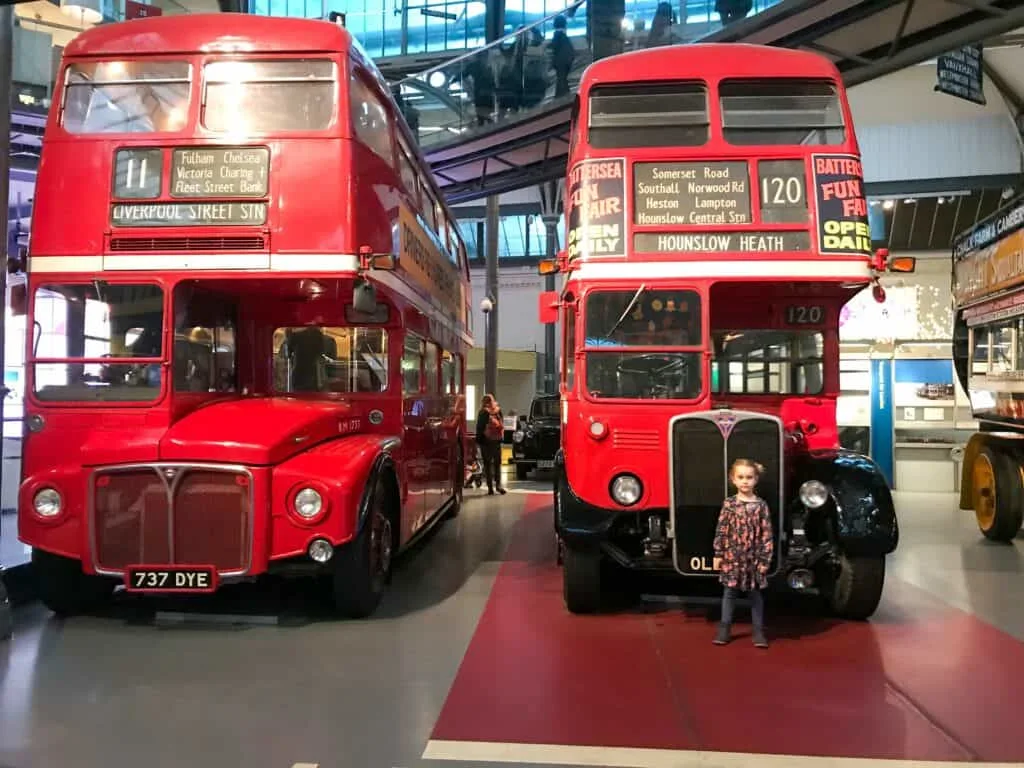 Kids will especially love the huge collection of over 80 historic vehicles, most of which are open to try out!
With your help, they can climb aboard the life-sized London transport relics and sit in the driver's seat to enjoy the view.
There is a dedicated kids 'All Aboard Area' with themed play stations for the under-7's. The area also has soft play for toddlers.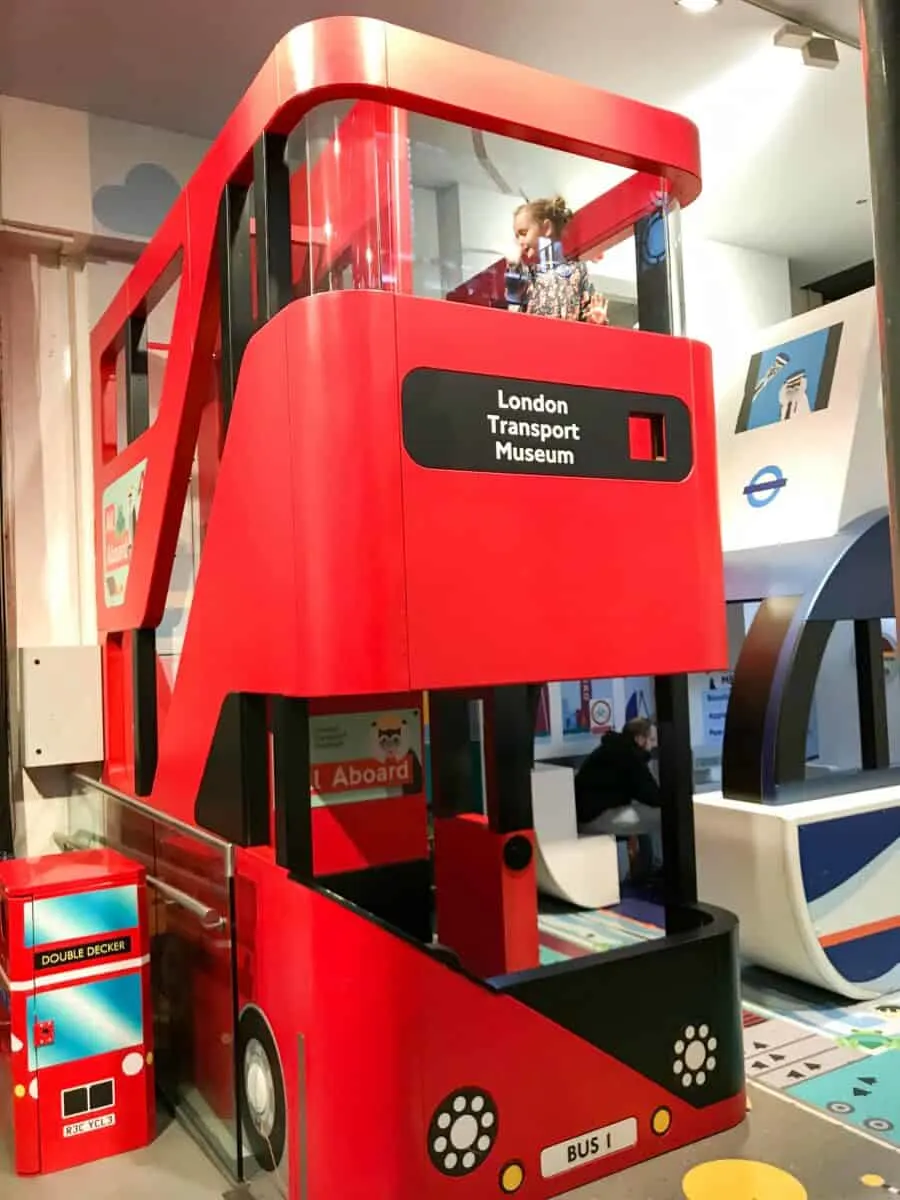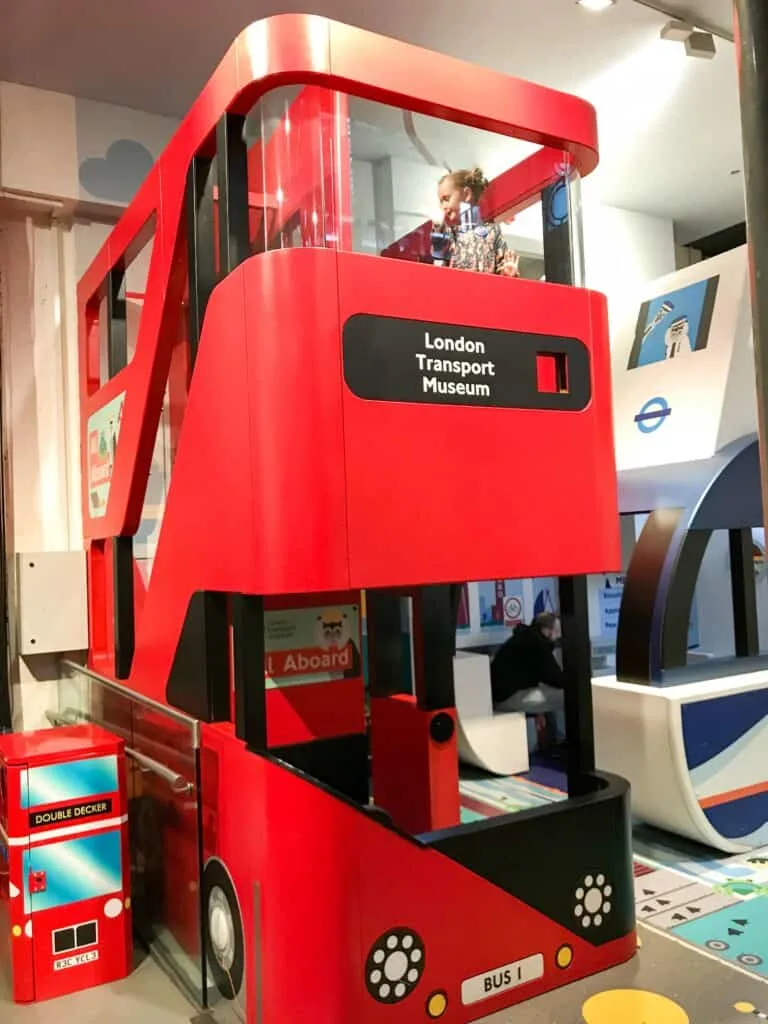 Tickets for the museum are available online for savings on adult admission. Children under 18 are free! See what special programs are being offered during school breaks by checking the London Transport Museum's calendar.
If you live in London, it's quite cost effective to buy an annual pass.
Book tickets to the London Transport Museum here.
Location: The Piazza, London WC2E 7BB, United Kingdom
7. The Horniman Museum
The Horniman Museum is located in the South East of London, only a short walk from Forest Hill station.
With its outdoor areas stretching over 16 acres, The Horniman Museum is a great place for children and toddlers. It includes a nature trail as well as interactive exhibits to keep toddlers occupied.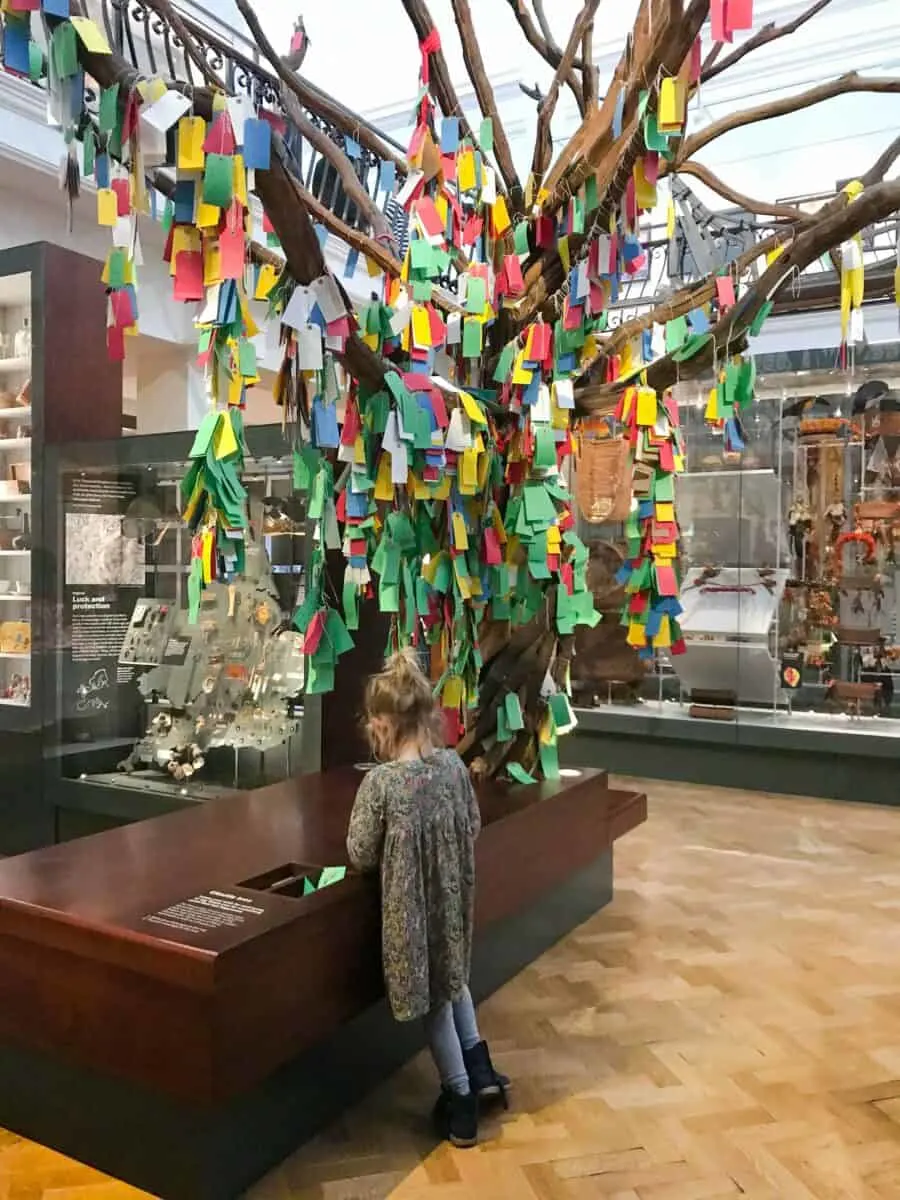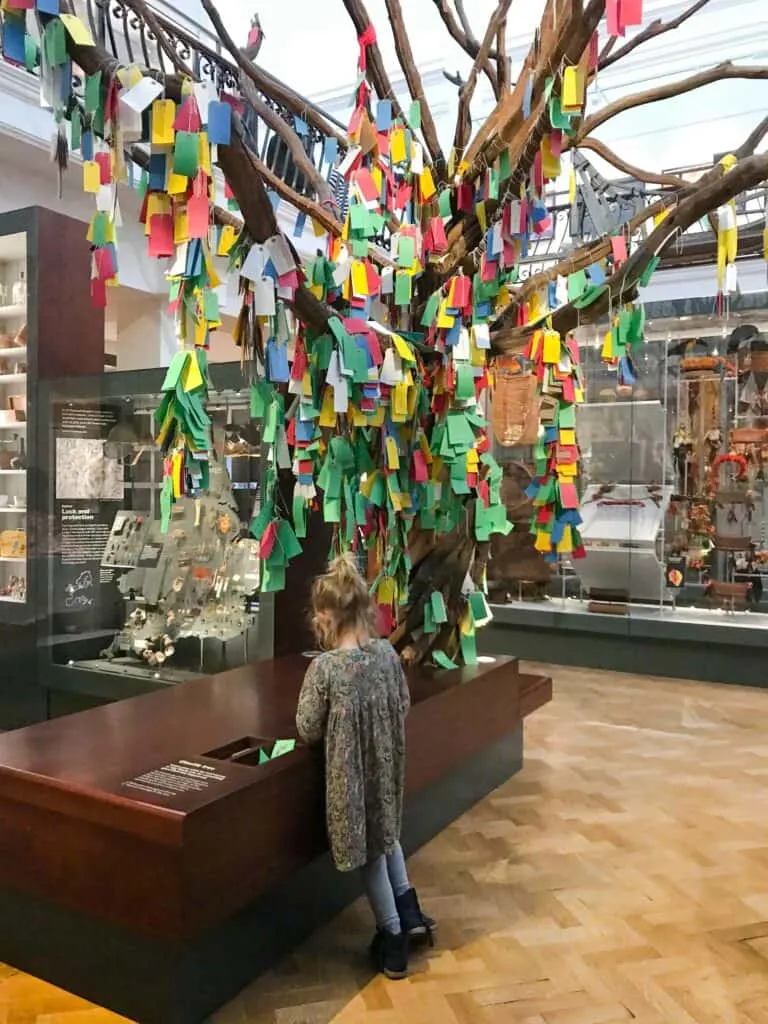 The most unique and noteworthy feature of this museum is its butterfly garden. It's very warm inside and has some fantastic species of butterflies from Central and South America.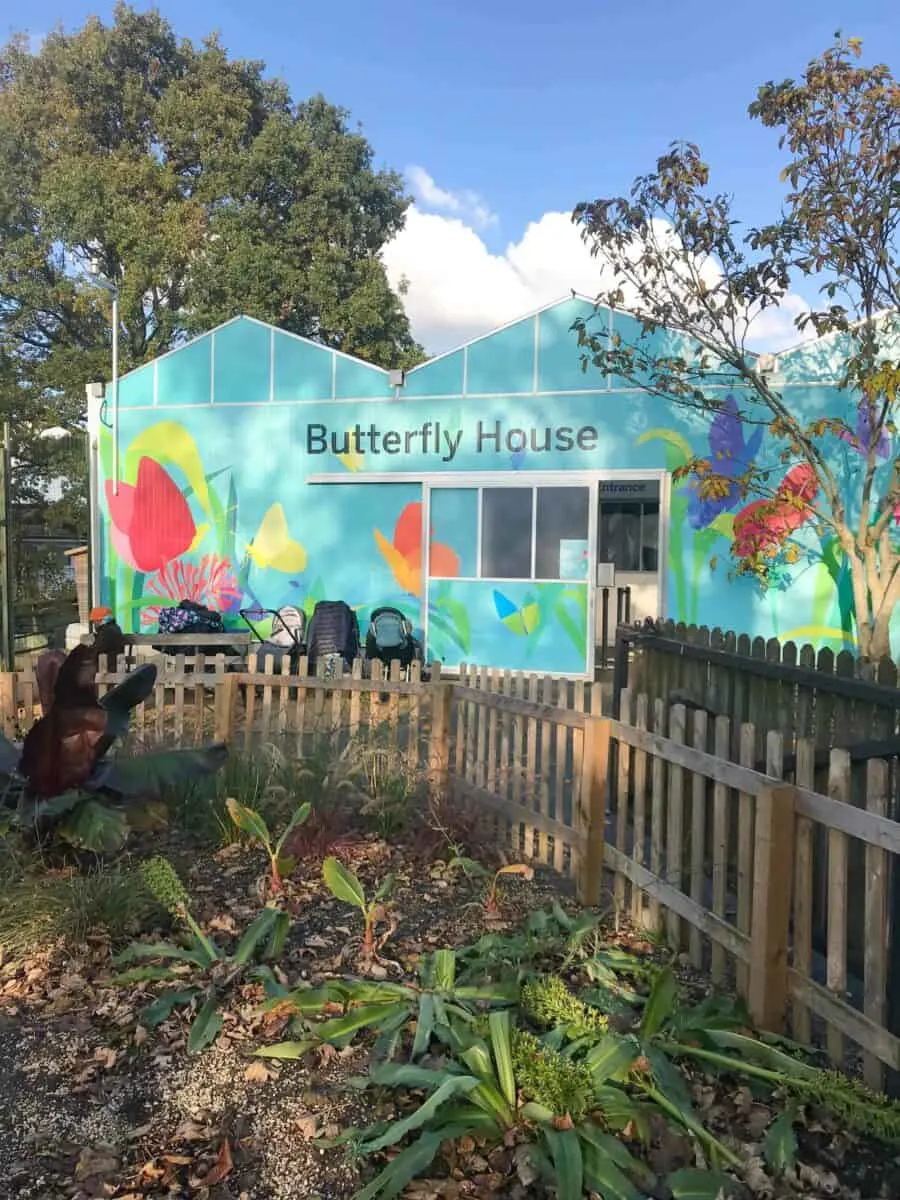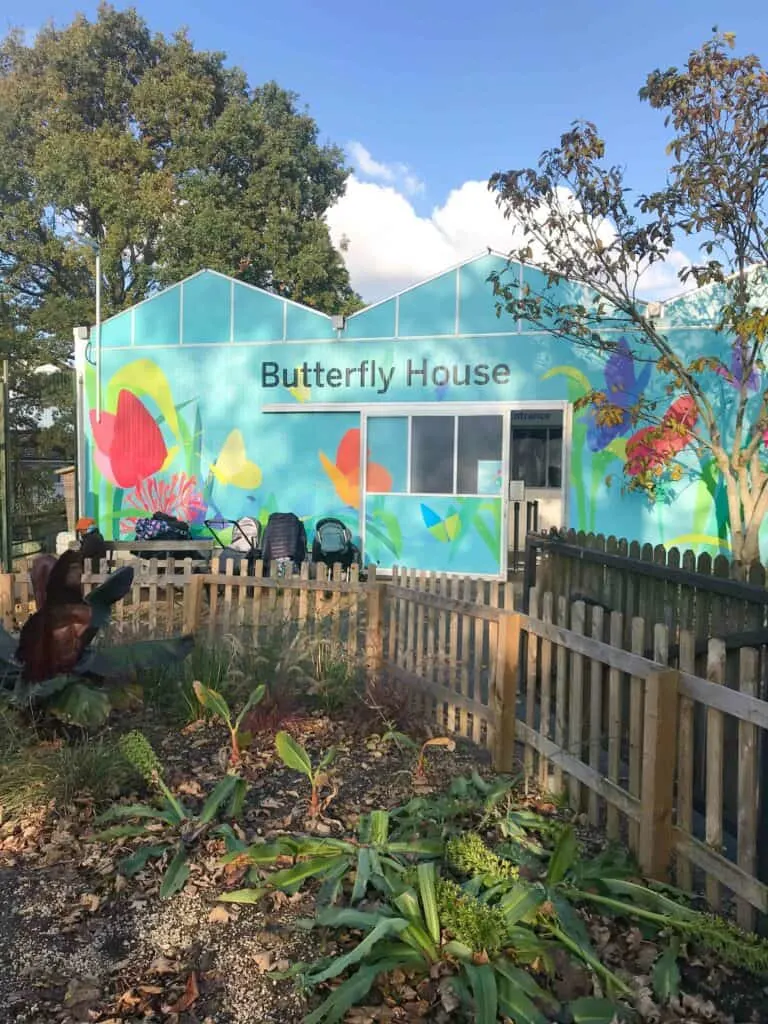 I'm really amazed at how magical it is inside and how much kids and toddlers can learn about the lifecycle of a butterfly. From the larvae hatching to the fluorescent blue butterflies swooshing by, they can see each stage of the process!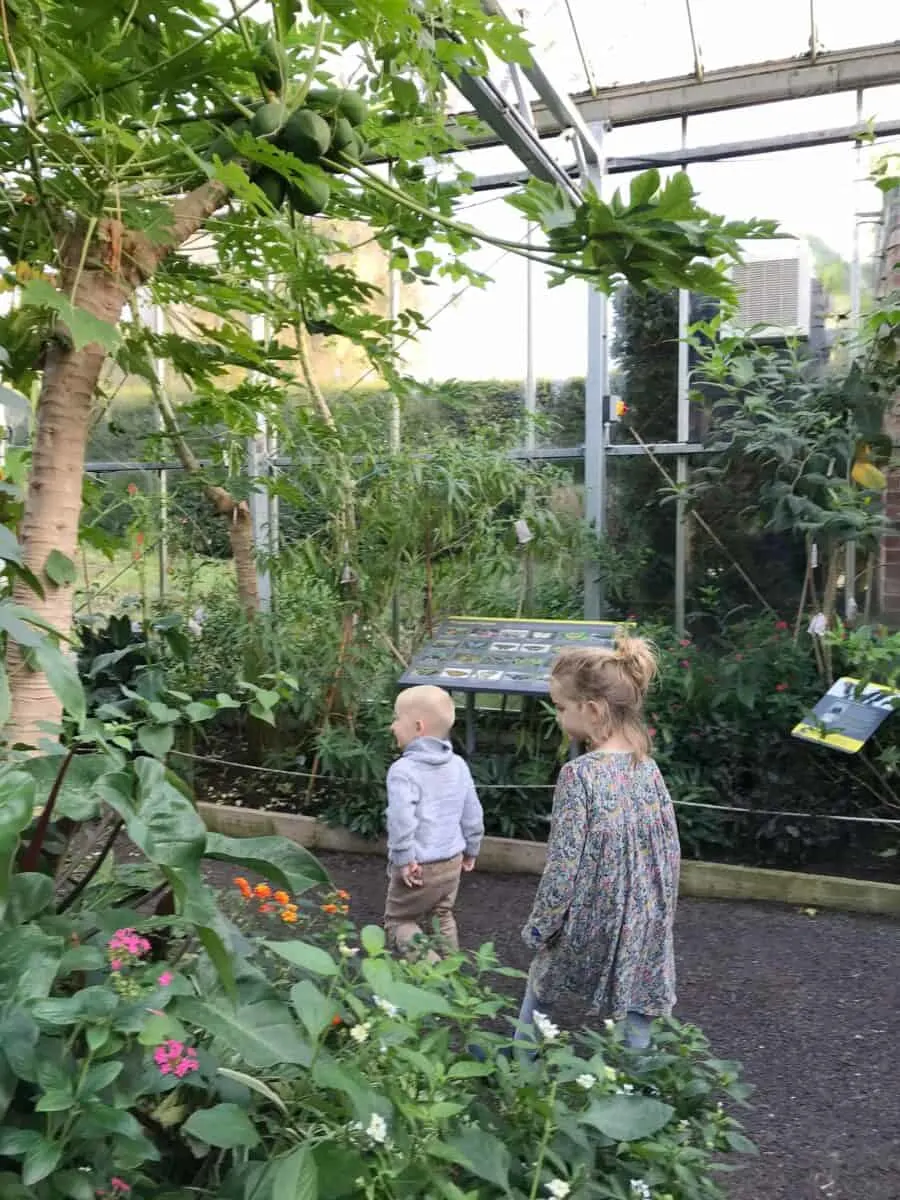 Besides being an educational experience, visiting the Horniman Museum is high in the list of fun things to do with toddlers in London.
There is also a free farm and an aquarium for children to enjoy. The outdoor gardens have always been a hit with our little ones.
Location: 100 London Rd, London SE23 3PQ, United Kingdom
8. The National Maritime Museum
One of the best toddler-friendly things to do in Greenwich is to visit the National Maritime Museum.
As its name implies, it houses exhibits related to sea history and other sea-related exhibits. The historical building forms part of a world heritage site and is completely free to enter.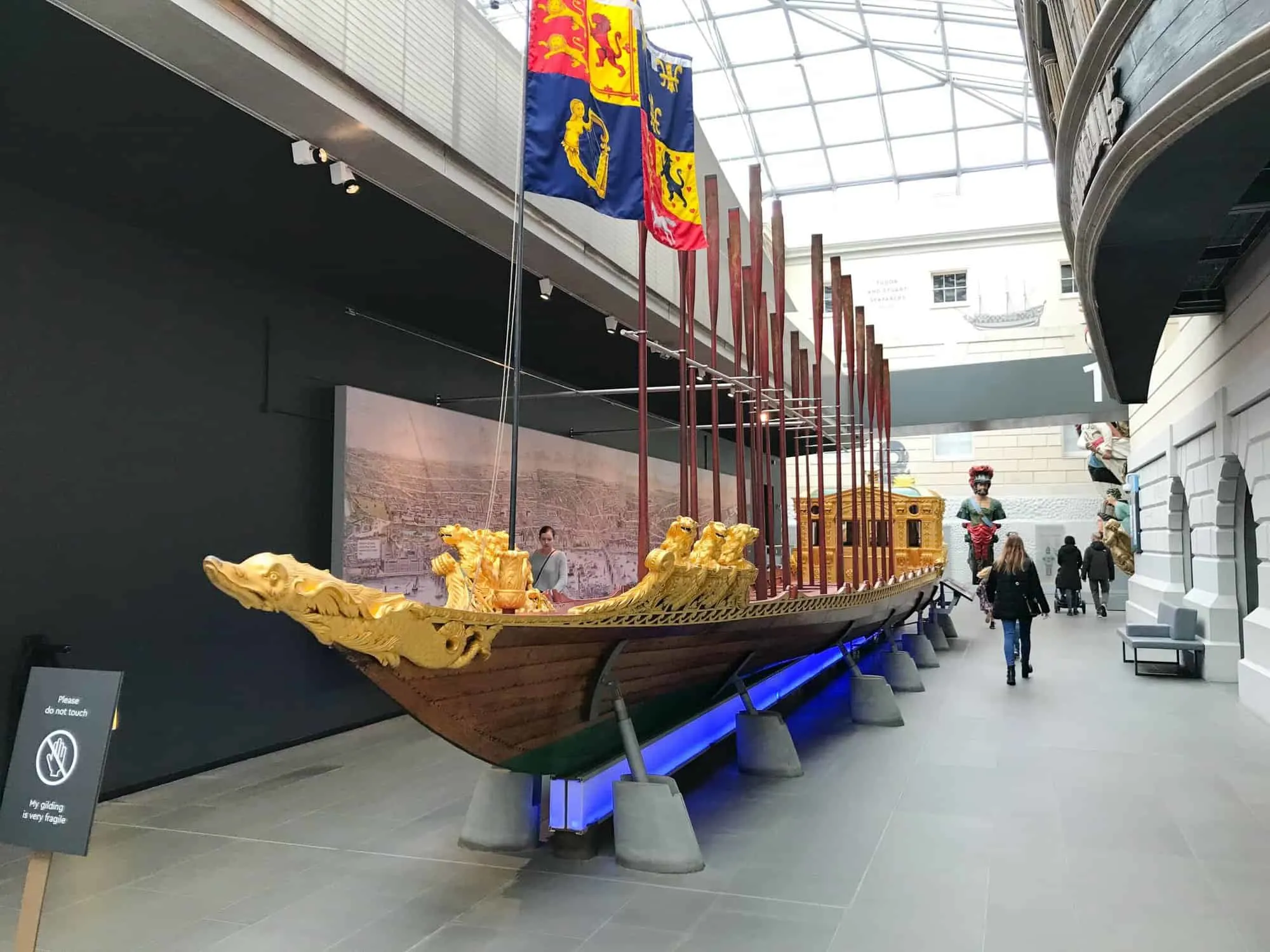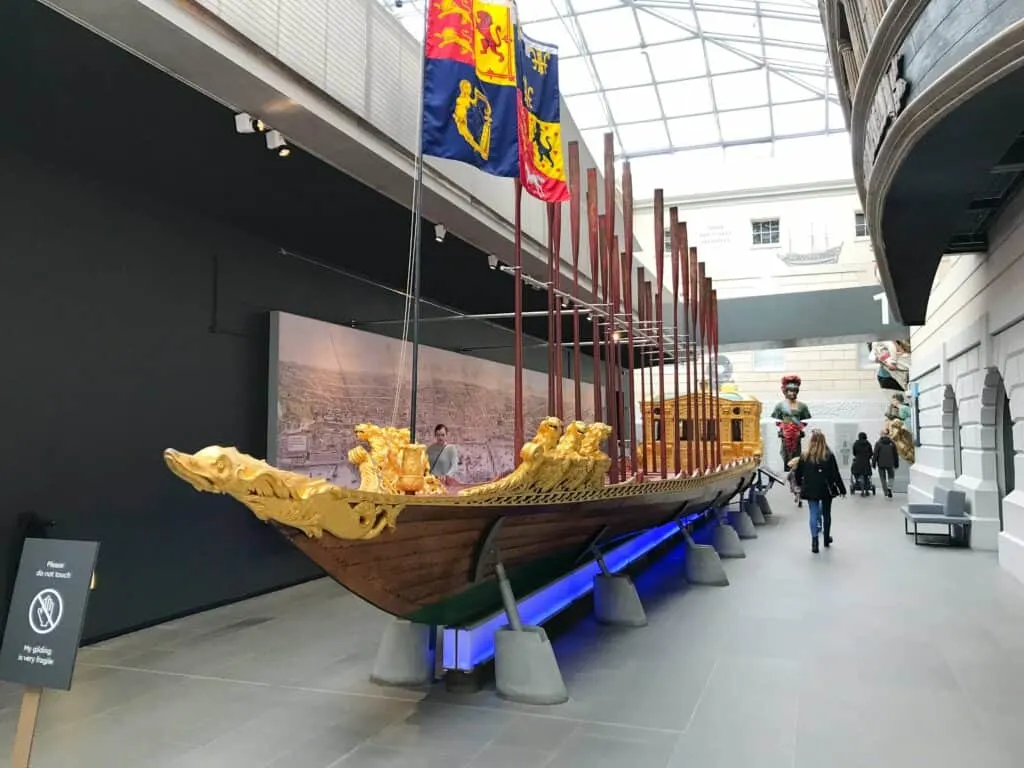 AHOY is the best part of the museum for toddlers, offering an interactive play area where they can climb, play, pretend to be sailors and learn about the world around them through toddler-friendly exhibits.
The play area is free during the week and it's just a matter of turning up. Weekends, however, require you to make a reservation and pay.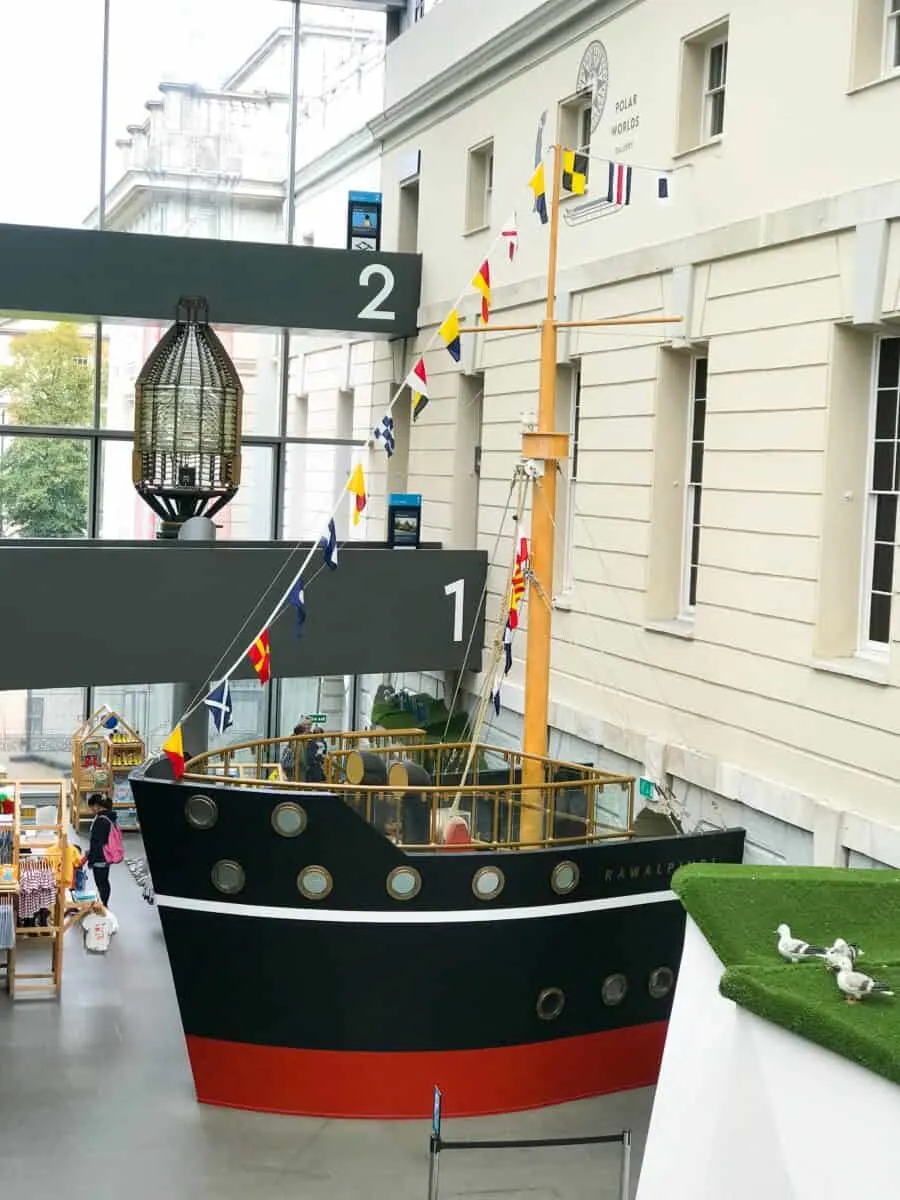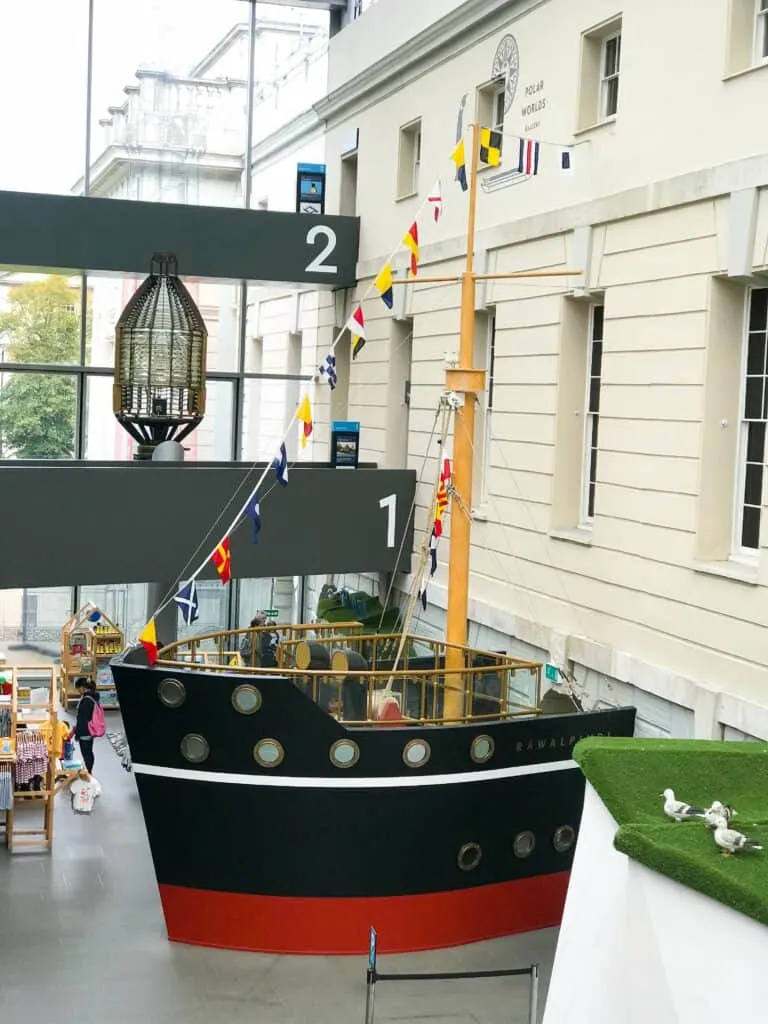 I recommend visiting this museum during the week if you are planning to spend a few days in London.
The museum has something for everyone, including plenty of sensory fun for babies and toddlers.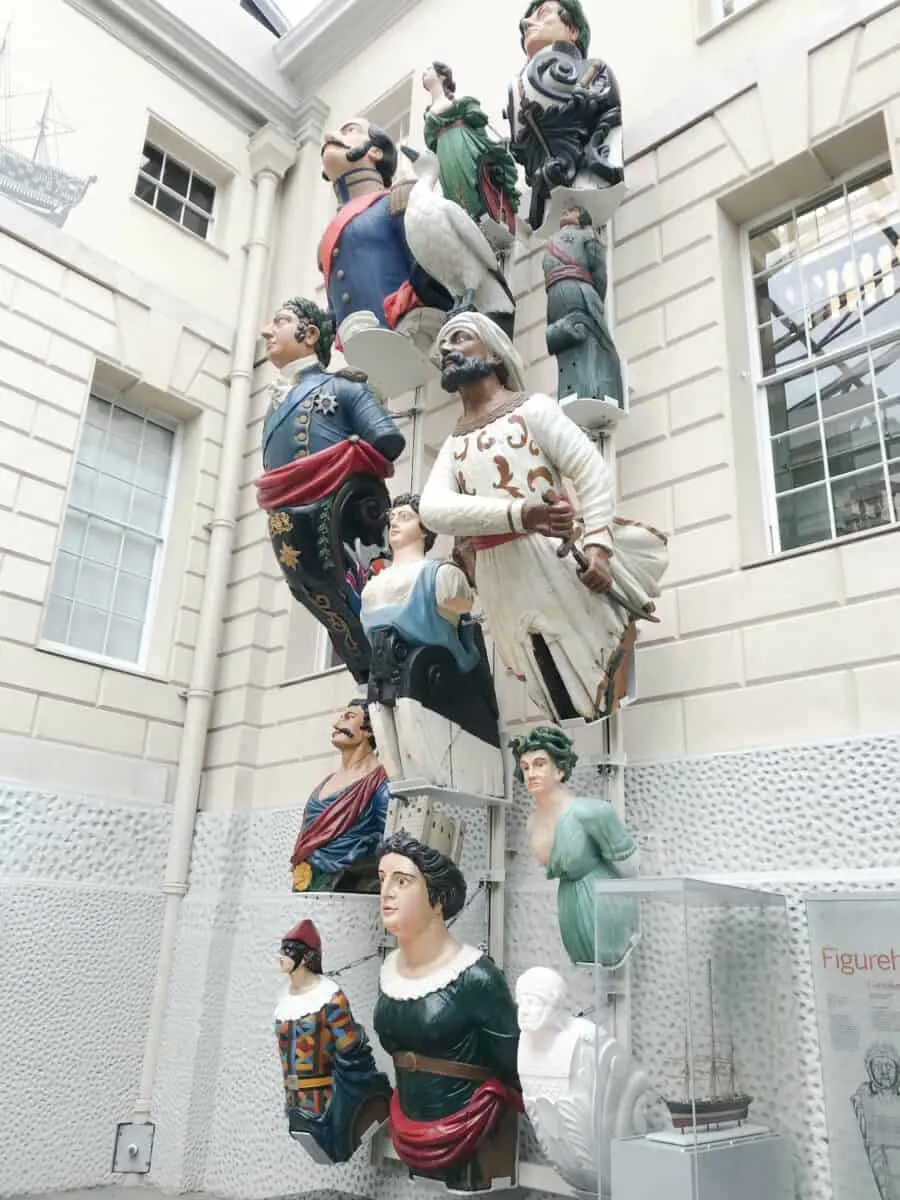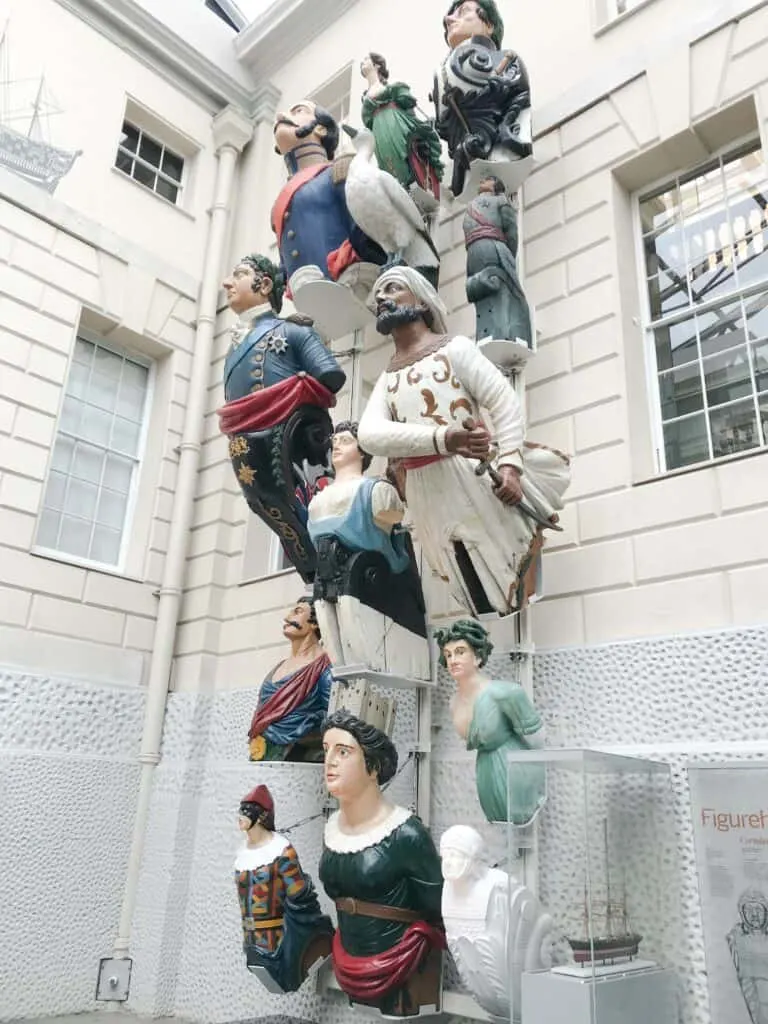 If you fancy a scenic walk after the Maritime Museum, you can head to the Royal Observatory Deck where you will get some stunning panoramic views of London.
Location: Romney Rd, London SE10 9NF, United Kingdom
9. The Tate Modern
The Tate Modern is an essential stop on any London trip. With its fantastic FREE display of modern art, the Tate Modern is a great place for families with toddlers to visit.
Based on the South Bank of the River Thames, it's easily accessible and lots of fun! There are lots of events geared specifically towards families, with interactive artworks and workshops for kids of all ages.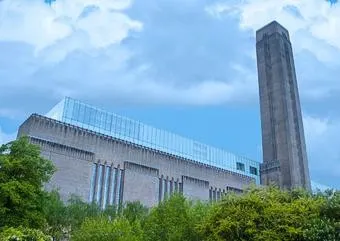 You will be sure to keep your toddlers entertained for a few hours with doodle drawing bars, funky displays, and more.
Check out The Tates free events.
Location: SE1 9TG, London, United Kingdom
10. The National Army Museum
Another one of the great days out for toddlers in London is The National Army Museum.
It might not be the first place you think of to bring a toddler to in London. However, after its recent renovation it's become a fantastic place to visit.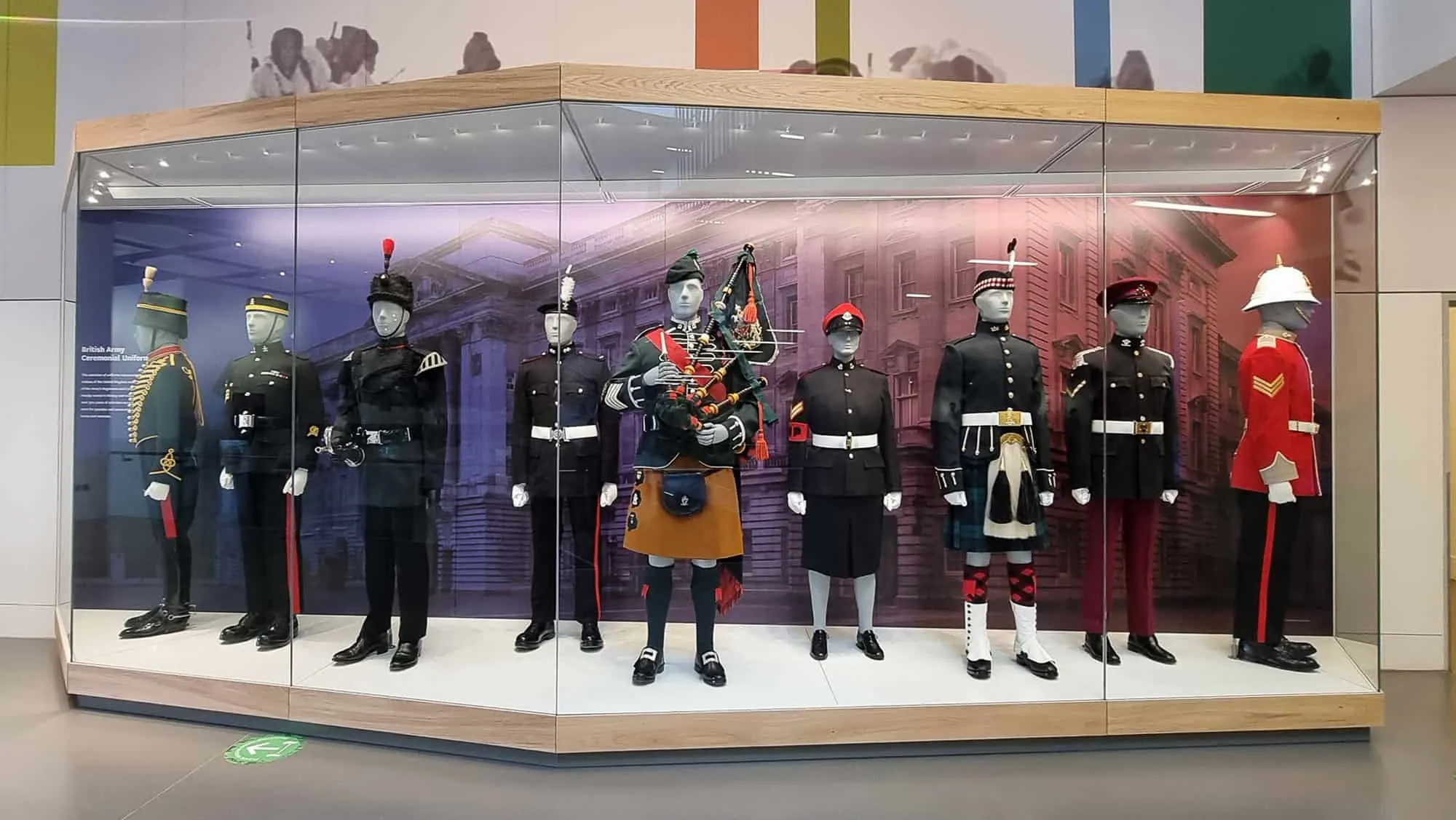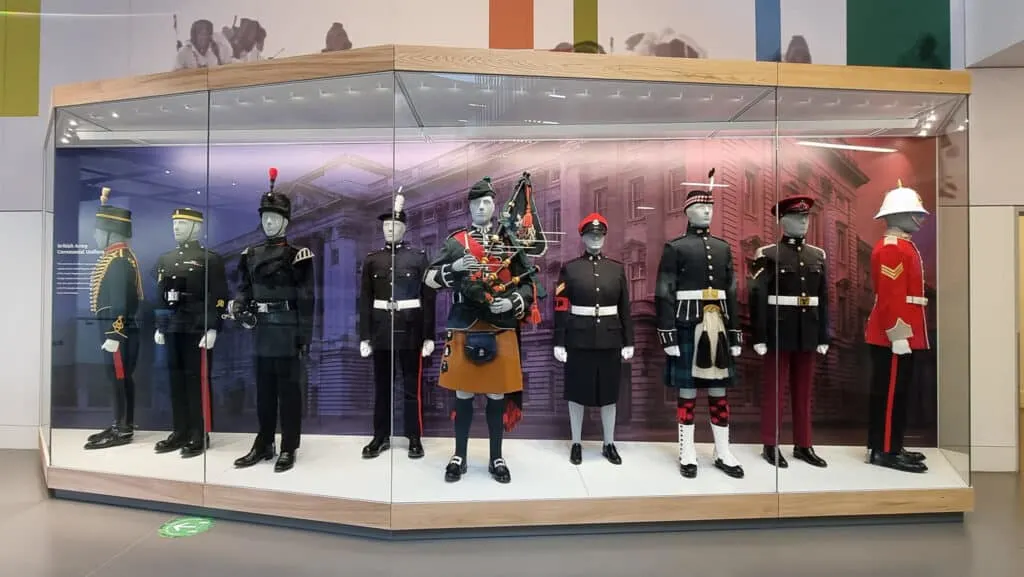 The facility includes interactive playground zones, soft play areas are designed for children under the age of six.
It also has themed activities and obstacle courses for toddlers to run through and burn off some energy while learning about the Army's history.
Location: Royal Hospital Rd, London SW3 4HT, United Kingdom
11. The Planetarium
The Planetarium in Greenwich Park has a specific show for toddlers. It is just a short showing so is ideal for smaller children with shorter attention spans.
Ted and his friend Plant take kids through the solar system in a fun way suitable for younger ones. With 360 degree dome views, it is most certainly a fantastic sensory experience.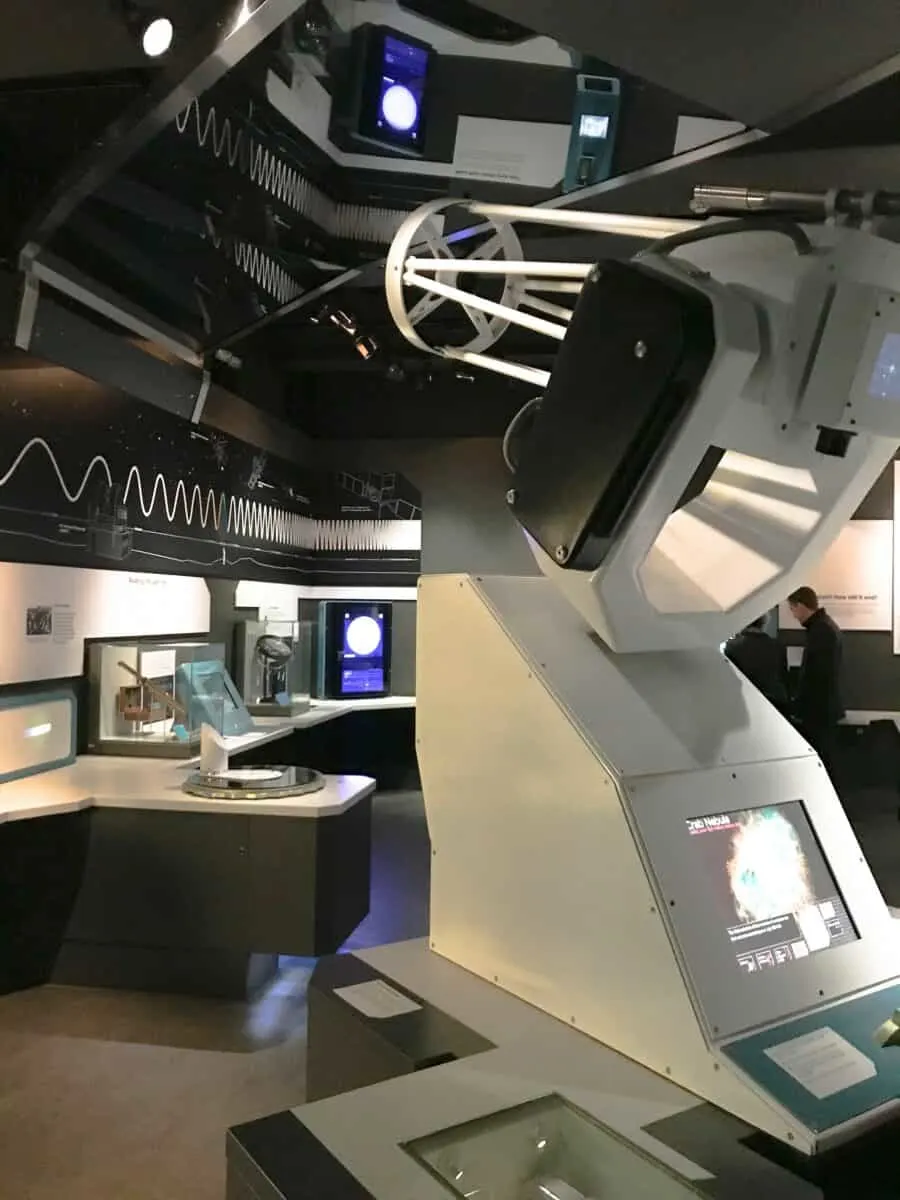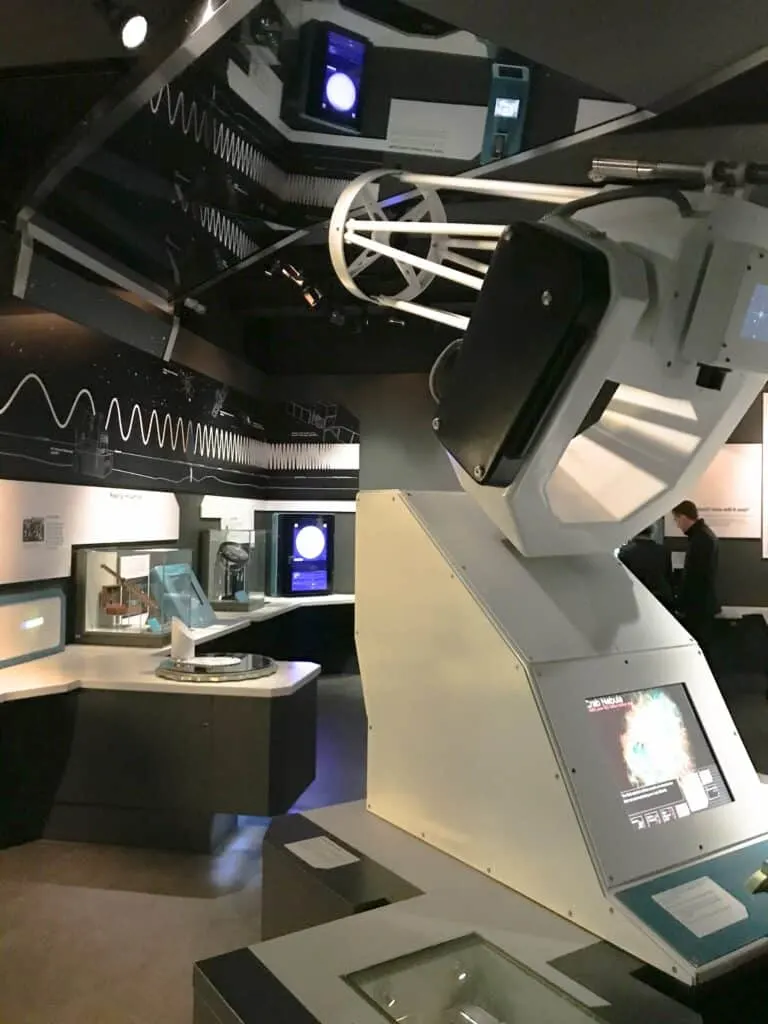 The show is educational and will ignite a love for all things space in kids. The Planetarium is very close to The National Maritime Museum so is ideal to combine the two with also enjoying Greenwich Park.
Head into Greenwich Town after for a stroll around town and pick up some lunch in the food markets.
12. Thames Clipper Boat
If you need to head back west after visiting Greenwich take the Thames Clippers all the way back to Waterloo.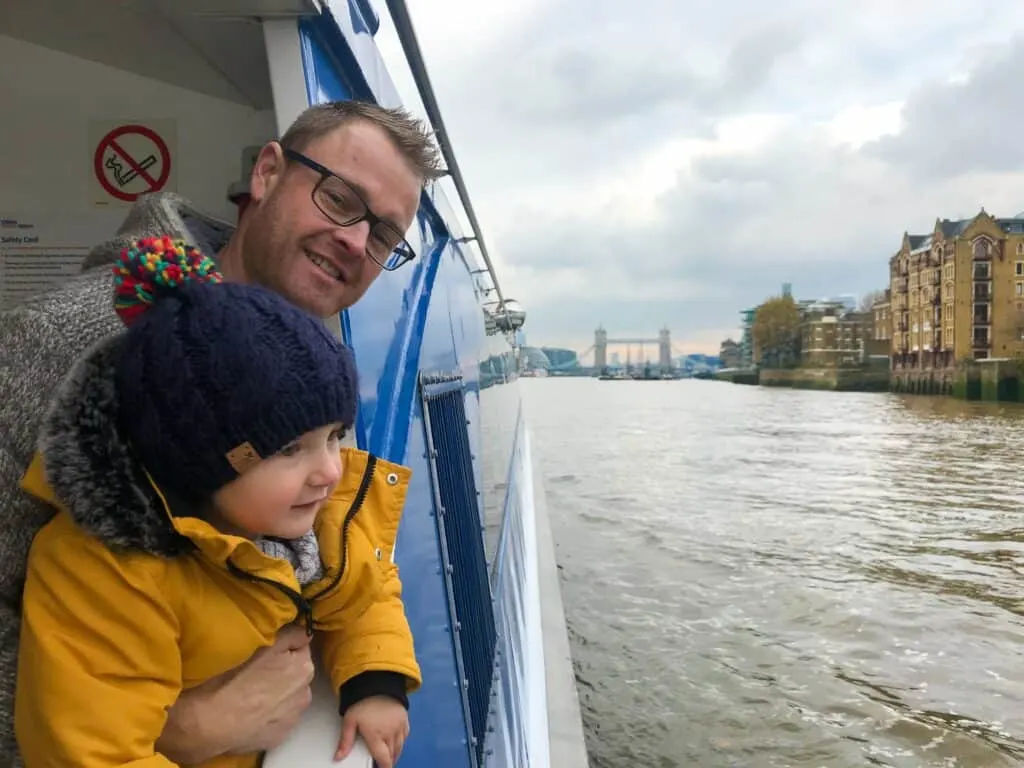 Along the way you will see the skyline of Londons iconic sites such as Canary Wharf, The Shard, The London Eye and Big Ben. You will also sail underneath Tower Bridge.
It is an affordable alternative to a boat tour of the Thames and another nice option when looking for things to do in London with a toddler.
13. Kensington Gardens
Kensington Gardens Playground is actually called the "Diana Memorial Playground". This playground takes its inspiration from Peter Pan!
A tribute to Princess Diana who loved the innocence of childhood, the centre piece is a Pirate Ship where kids can play and explore. It is one of the best toddler playgrounds in London.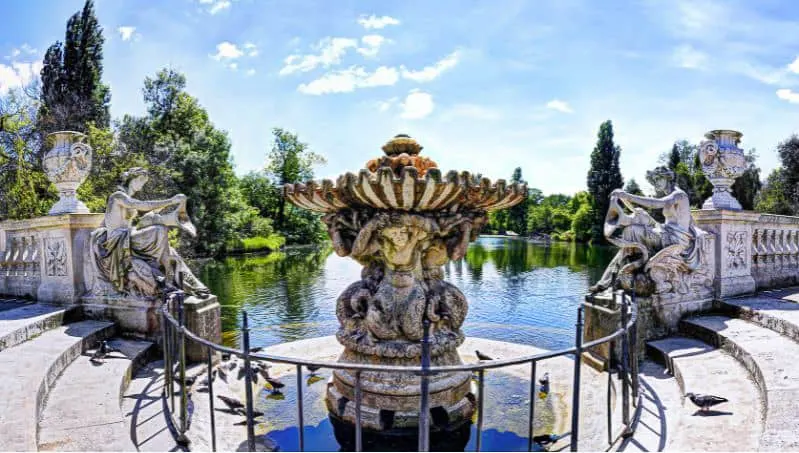 The park is only open to kids up to 12 years old to make sure everyone stays safe.
Among the equipment of the playground are wooden climbing structures, a massive pirate ship surrounded by sand, tree carvings and a sensory trail. Not to mention the Serpentine Lake and many other toddler-friendly attractions.
14. Hyde Park
Hyde Park is certainly one of the more centrally located parks in London. Just off the West End of Oxford Street sits this vast open green space with lakes, cafes, and sprawling green fields.
There are many trees to shade the winding pathways on a hot day. The South Carriage Drive Playground is a great place for kids to burn off some energy.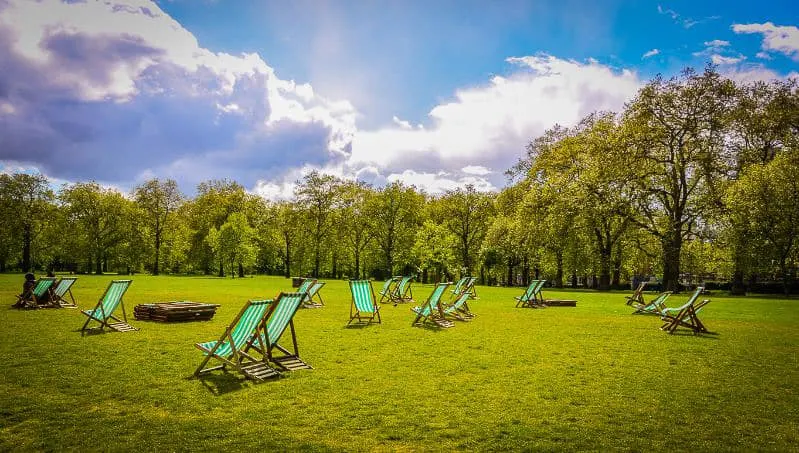 In the centre of the park you can rent pedal boats on a nice day. There is plenty to do and as always, I highly recommend bringing a picnic!
Location: GR4M+WP London, United Kingdom
15. Holland Park
Holland Park is a fantastic park in Kensington, not far from all the museums. It sits on the grounds of Cope Castle, which is now home to the Ecology Centre.
If you want to unwind and just chill check out the fish pond and Kyoto gardens. The landscape is very serene with shoals of fish swimming and wildlife roaming around.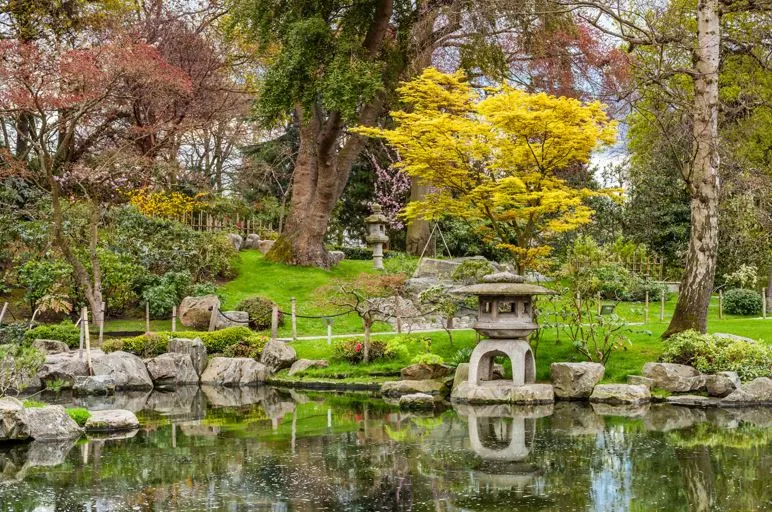 You could head to play in the adventure playground for toddlers. It has an enclosed area so its is perfect for running around.
Despite its size, the park is quite large and each area has something unique to discover, including a tortoise sundial.
In summer, there are often performances on the lawn. Make sure to check ahead on their website if there is anything fun happening when you visit.
There is also a lovely cafe where you can grab a bite to eat. Located near High Street Kensington Station, Holland Park is free to enter and in a beautiful part of London.
Location: Ilchester Pl, London W8 6LU, United Kingdom
16. Battersea Park
Since I live south of the river, Battersea Park has been one of the most frequent parks we have visited. While it's not as centrally located as Hyde Park, Victoria is only a short stroll away.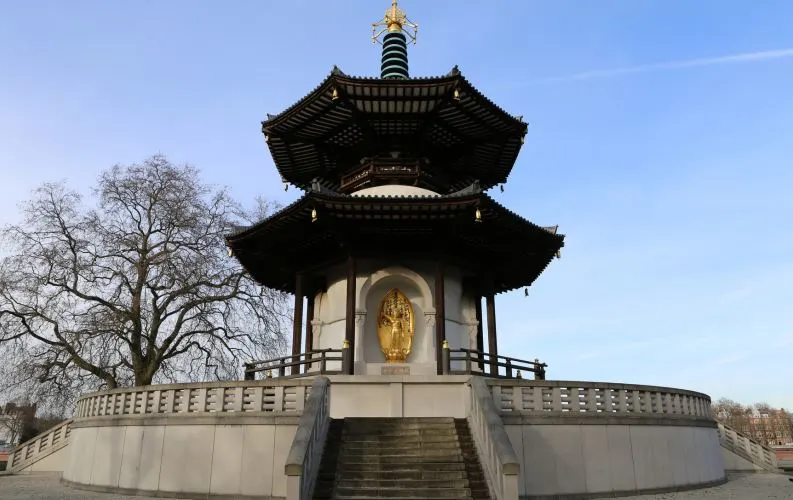 Battersea Park offers a variety of activities, including a Go Ape treetop experience, a small zoo, bike rentals with carousels for kids and beautiful gardens.
One of the more adventurous things to do in London with kids is the Go Ape. It is a tree top rope adventure. We have previously taken our 3 year old to do this so will really depend on if your little one would like it or not.
Battersea has some perfect paved walkways, ideal for scooting, biking or pushing your stroller around the park. If you like Cherry Blossoms, Battersea Park is a stunning place to snap some shots in spring.
There are two playgrounds in Battersea Park. The one on the east side of the park close to the lake is better for toddlers. The playground on the other side has some huge slides and more climbing required so best suited to older kids.
Location: London SW11 4NJ, United Kingdom
17. St. James Park
St. James Park is an iconic experience for toddlers, where you can see Buckingham Palace just outside the northern end. Marvel at the blooming flowers and bustling atmosphere.
This park also has a great playground with mounds, slides and climbing frames ideal for toddlers. It does get busy during school holidays and weekends so best to visit mid-week.
If you visit St James Park, make sure to check out the Pelicans. They were gifted hundreds of years ago by the Russian Ambassador. They are quite unique in London so are a must see!
Location: 121 Hartington Rd, London E17 8AS, United Kingdom
18. Regents Park
Regents Park is situated on Baker St, surrounded by lavish houses of international ambassadors. It certainly is an area of wealth and grandeur.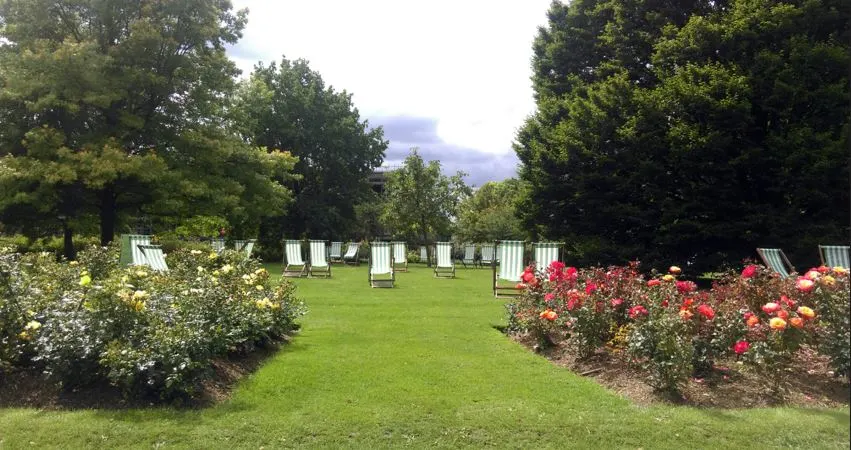 Regents Park has plenty to offer, including a large playground for toddlers, peddle boats in the summer for the family and open air theatre shows.
Most of the park is perfectly manicured and pristinely maintained with landscaped gardens. It has to be one of London's prettiest parks, with rows of colourful flowers and tree-lined paths.
Location: GRJV+G6 London, United Kingdom
19. Kew Gardens
London's Kew Garden, located in West London, has long been recommended in many travel guides. There is a lot to see so allow an entire day to visit.
Kew Gardens has a Children's Sensory Garden. This garden is especially designed for children from 2 to 12 years old. It is the perfect place to hang out on a summers day. You may need a change of clothes for your little ones since there is some water.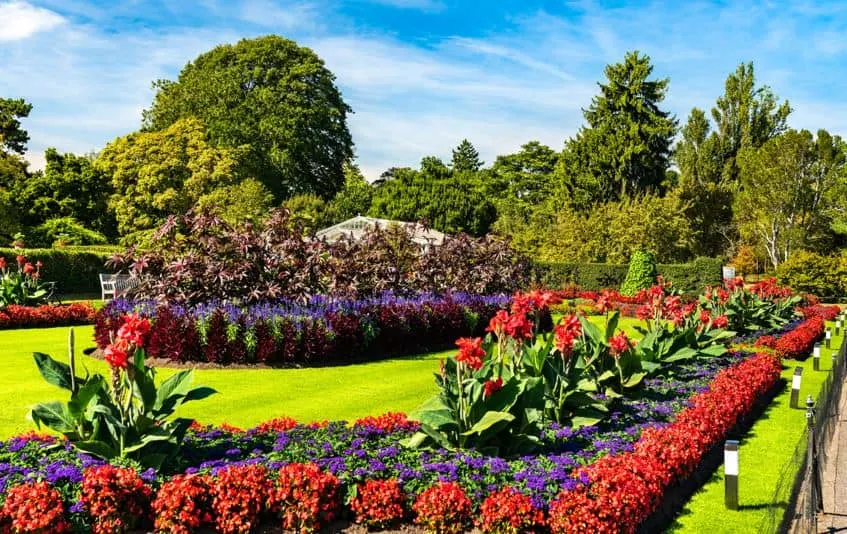 The space is beautifully designed with themes such as sun, air and as mentioned water features. I find the space to be so tranquil and it is a wonderful addition to the gardens.
It's worth noting you must purchase tickets separately to access the children's garden. Go early and enjoy all the natural sensory play on offer.
To book a ticket to Kew Gardens click here.
Location: FPH3+FQ Richmond, United Kingdom
If you are in the Richmond Area, head for a walk along the Thames River in the town after.
20. Greenwich Park
Greenwich Park is an incredible place to visit with an array of activities. From the Royal Observatory Deck, to the Maritime Museum, Cutty Sark and the Planetarium. There is lots going on in and around the area.
I'm sure you've heard of Greenwich Mean Time which is essentially the solar time at the Royal Observatory Deck.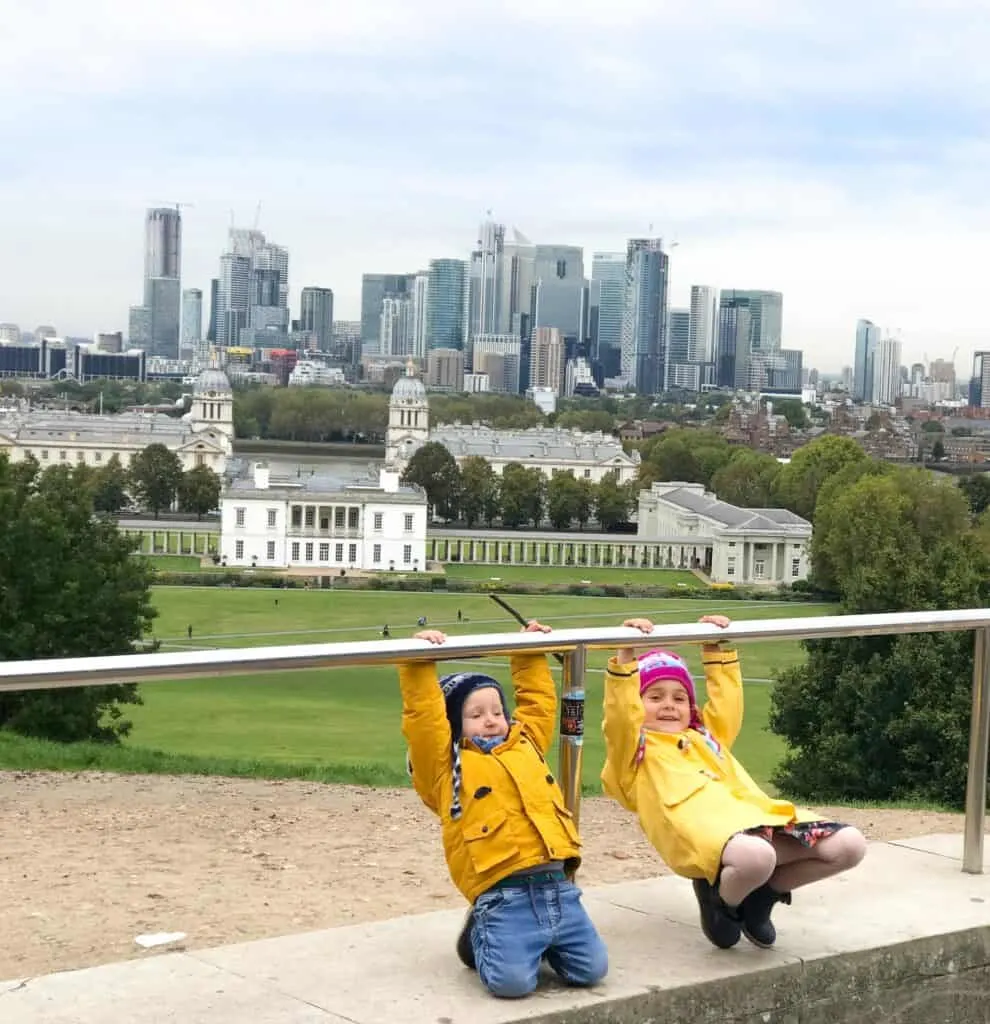 For this reason Greenwich does tend to attract lots tourists. This is a beautiful green space that includes both wild areas and manicured spaces.
With easy climbing frames and play areas targeted towards toddlers and pre-school children, Greenwich Park Playground is best suited for kids 1 – 7 years of age.
Location: London SE10 8QY, United Kingdom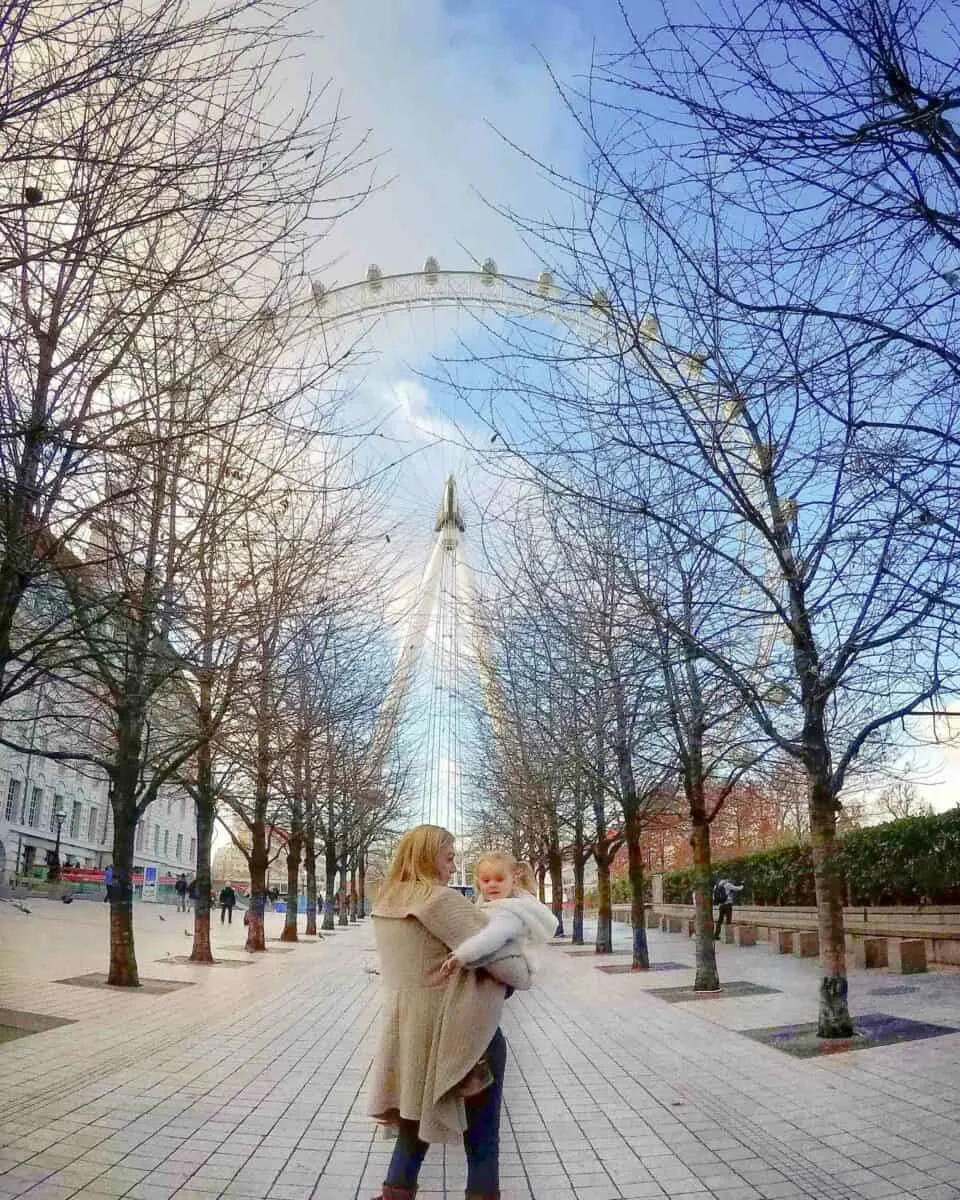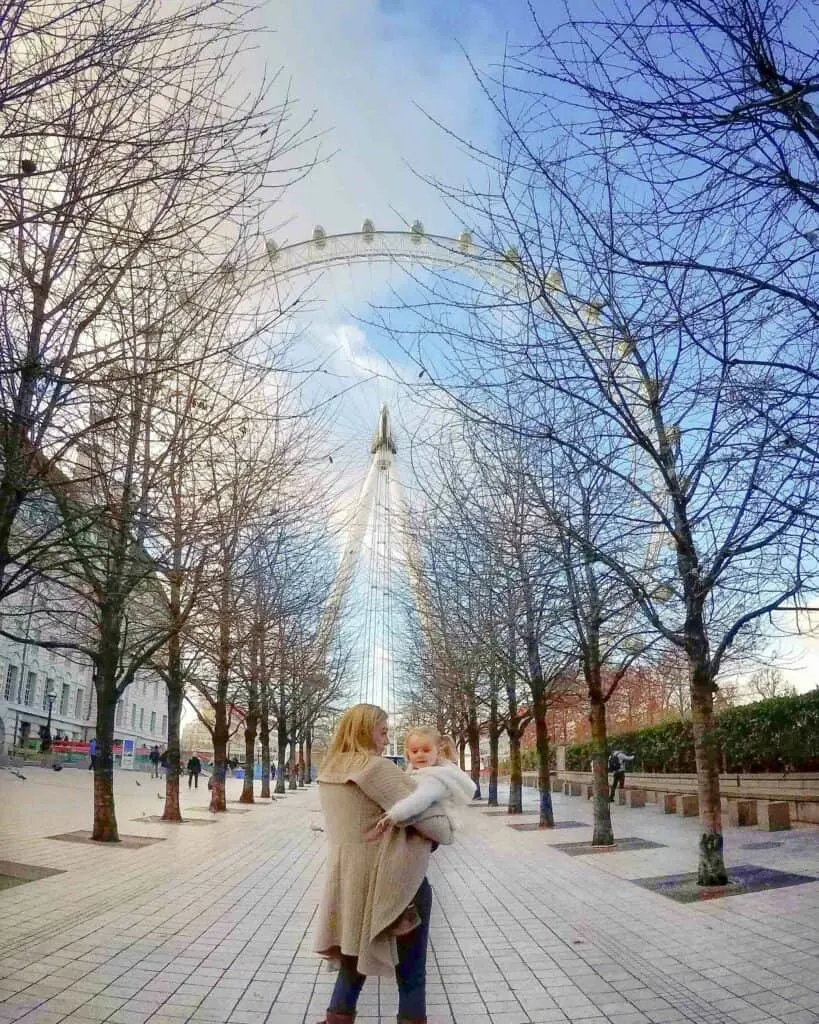 Right next to The London Eye is a huge playground which is perfect for smaller children. You can also walk along the South Bank where there is always buskers and entertainment throughout the week.
Throughout the year, the area around The London Eye transforms. With Christmas Markets in the Winter and Summer festivities throughout the warmer months. It is most certainly an area to visit even if you don't ride on the Eye!
Location: GV3J+74 London, United Kingdom
21. The Emirates Airline Cable Car
The Emirates Cable Car spans from Greenwich across the River Thames to the Docklands!
Providing sweeping views of the Millennium Dome, Canary Wharf, and parts of central London, it's definitely a mode of transport worth checking out. Little ones under 5 go free with a paying adult!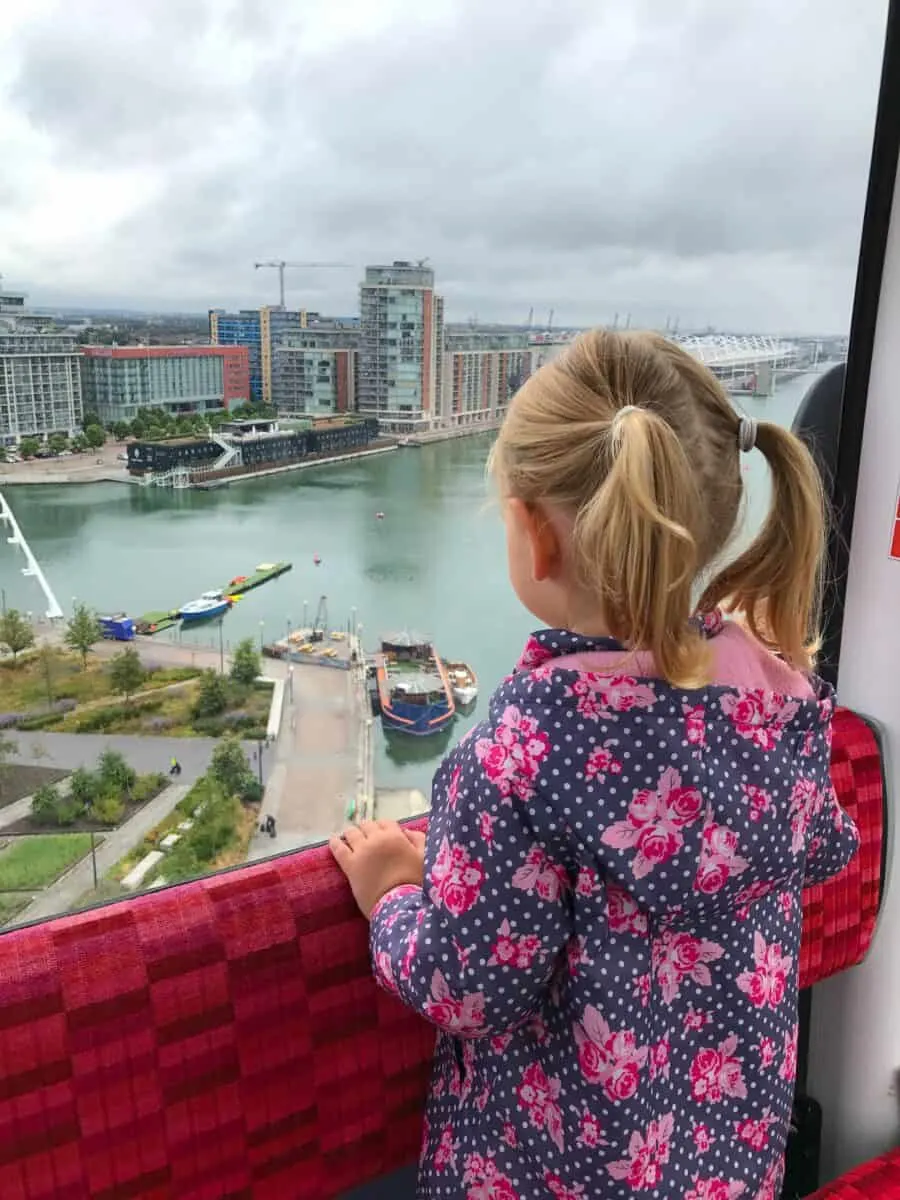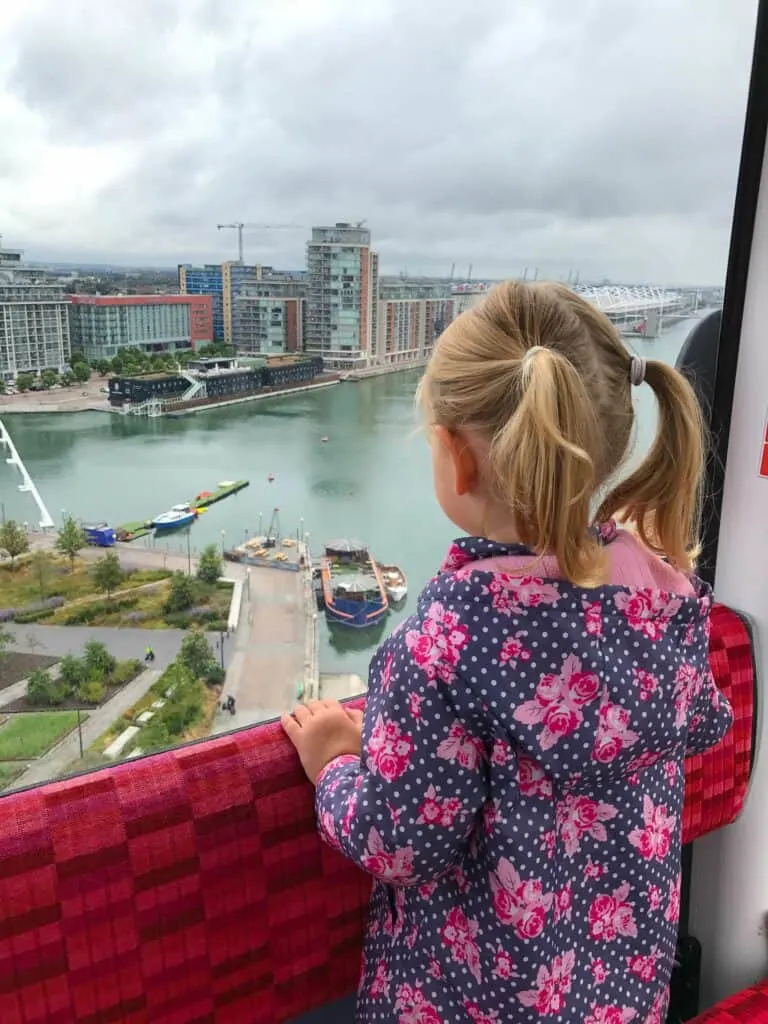 Prior to boarding, strollers must be collapsed and your toddler must be secured in a front-facing baby harness.
The epic gondola trip at sunset is highly recommended if you can push through the witching hour! It really is such a beautiful tranquil trip when the sun is setting.
Location: 27 Western Gateway, London E16 1FA, United Kingdom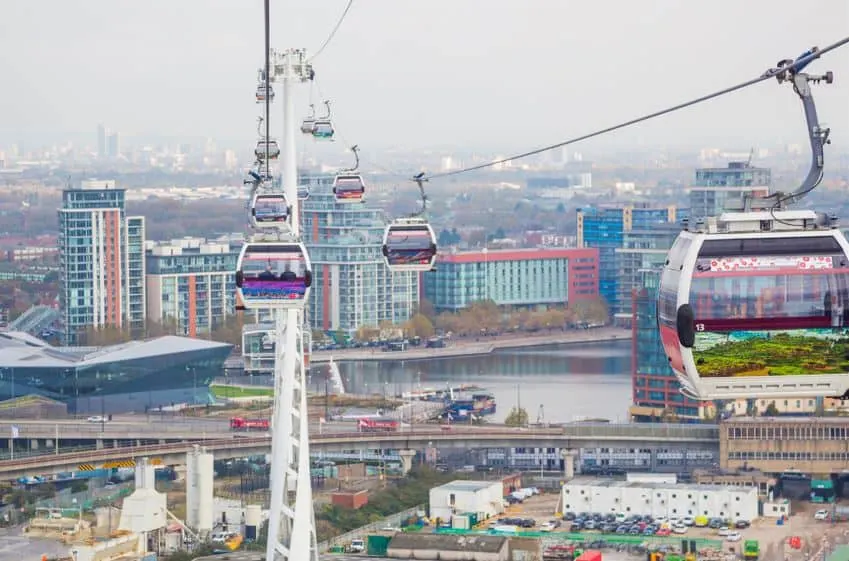 22. Interactive Concert With London Symphony Orchestra Musicians
Situated on St Lukes Old Street in East London is the Symphony Orchestra. The resident musicians at The London Symphony Orchestra put on interactive shows for under 5s and it is such a hit with local families & tourists!
Kids get to meet angry trolls, greedy crocodiles and singing bears throughout the even. There is lots of singings and dancing brining stories to life.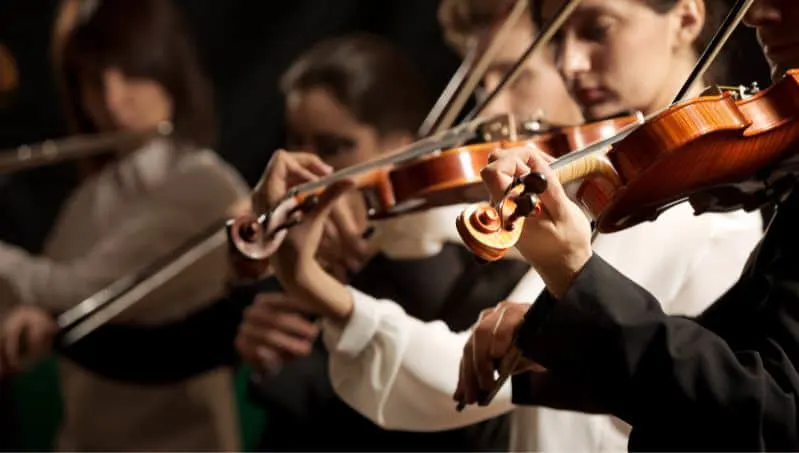 Tickets for adults cost £7 whilst kids over the age of 1 cost £5 for some events. There are other regular events like family concert and Monday morning early year workshops.
It's such a great way to introduce little ones to instruments and different sounds!
Check out The London Symphony Orchestra family events here.
23. The Museum Of London
The Museum of London is another East End activity. They have lots of free things for kids and toddlers including an activity backpack they can use to explore the museum which they are loaned on arrival.
The venue also features tail trails, activity sheets and games. There are areas to picnic on site as well as cafes and restaurants. If you are in the East End of London, you could also check out The Barbican Conservatory.
24. The Barbican
The Barbican Conservatory is an incredible indoor garden to wander around in the East End of London. It's a leafy sanctuary with birds, fish and tropical plants to discover. It is the prefect place to have a stroll around for an hour if you are planning to visit the area.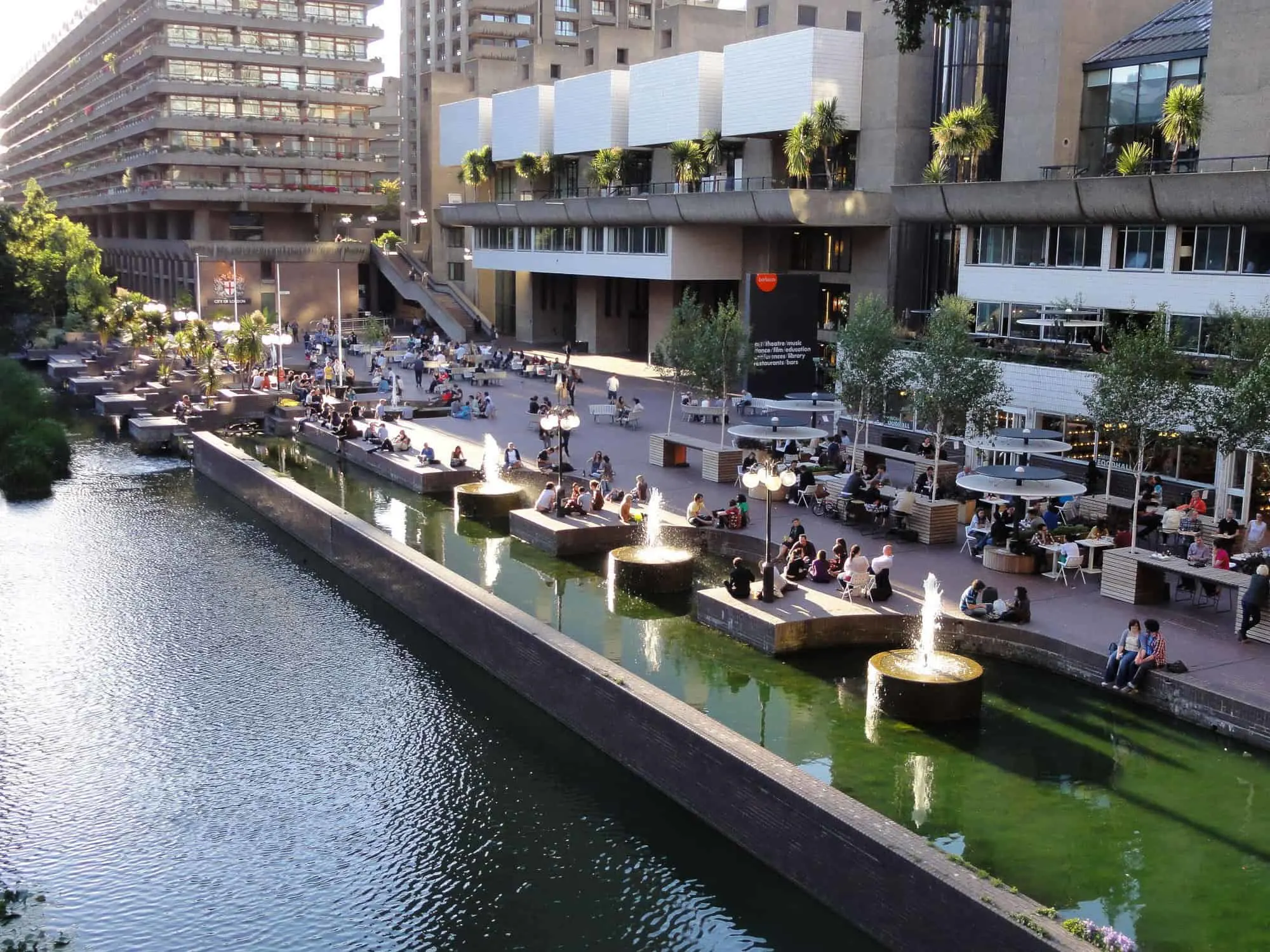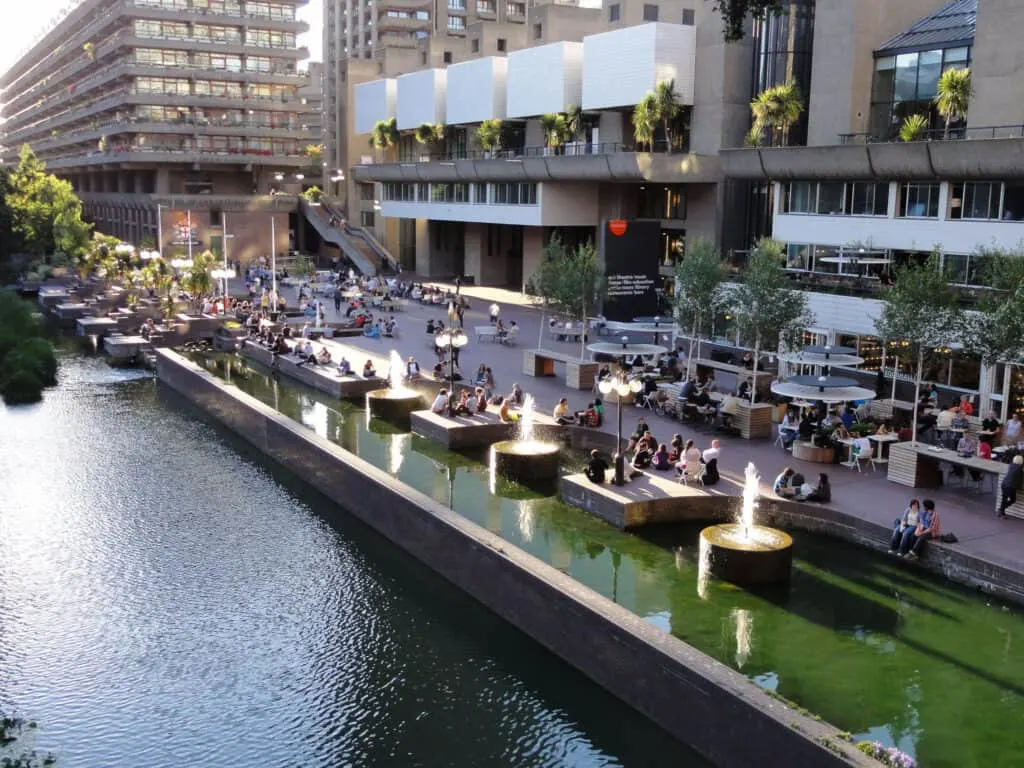 Also in Barbican, kids under 12 eat free with a paying adult. Not to mention the family film club held on a Saturday morning. You will come across drop-in family exhibits and sessions regularly. Barbican is a great place to visit!
With classical music events, art & design, cinema, a library and so much more, there is something for everyone at The Barbican.
25. Toddler Rave
There are a number of companies which run raves for families! I know that sounds totally crazy but they are fantastic events. They are mostly on weekends, especially over festive holiday periods.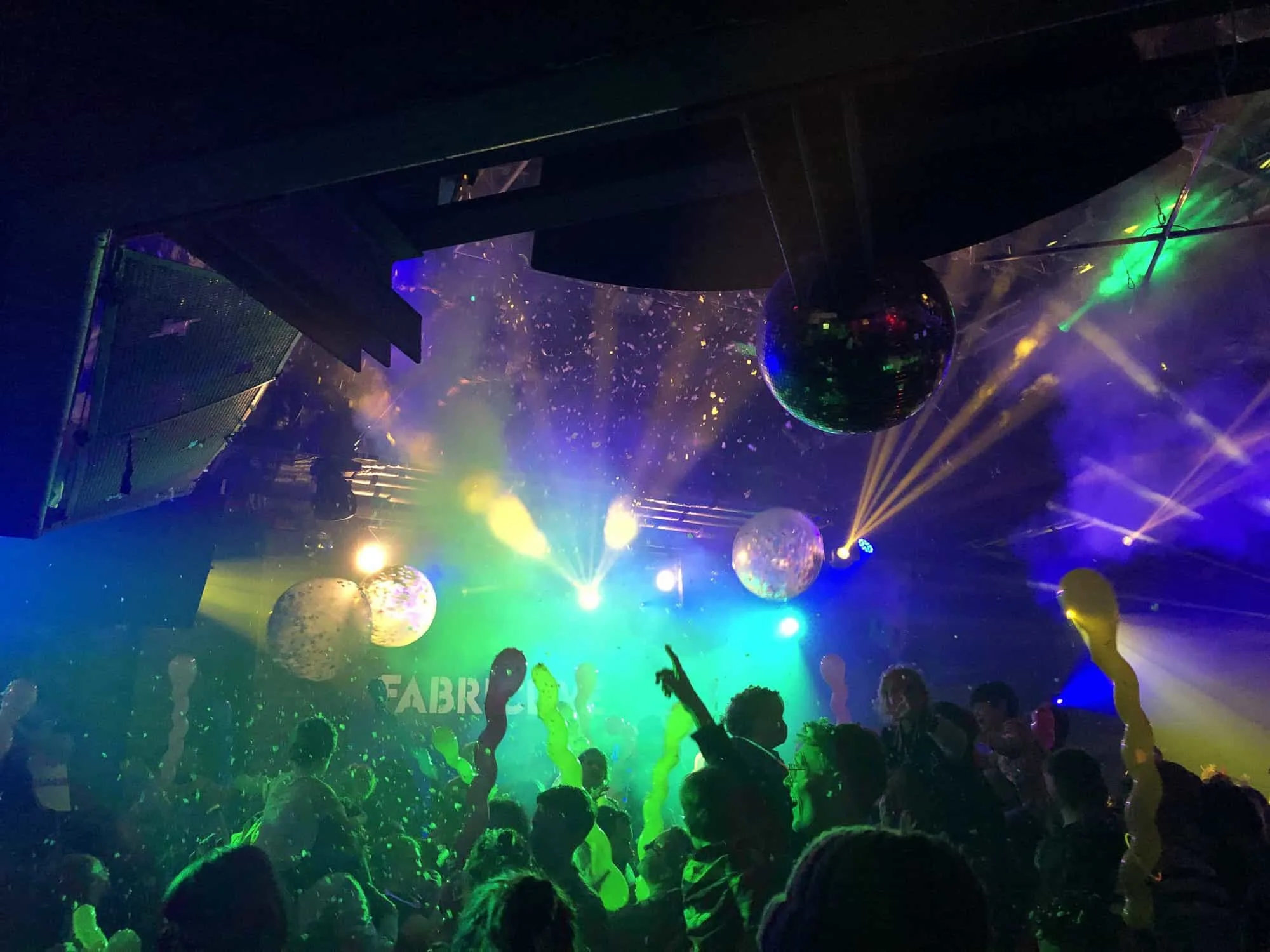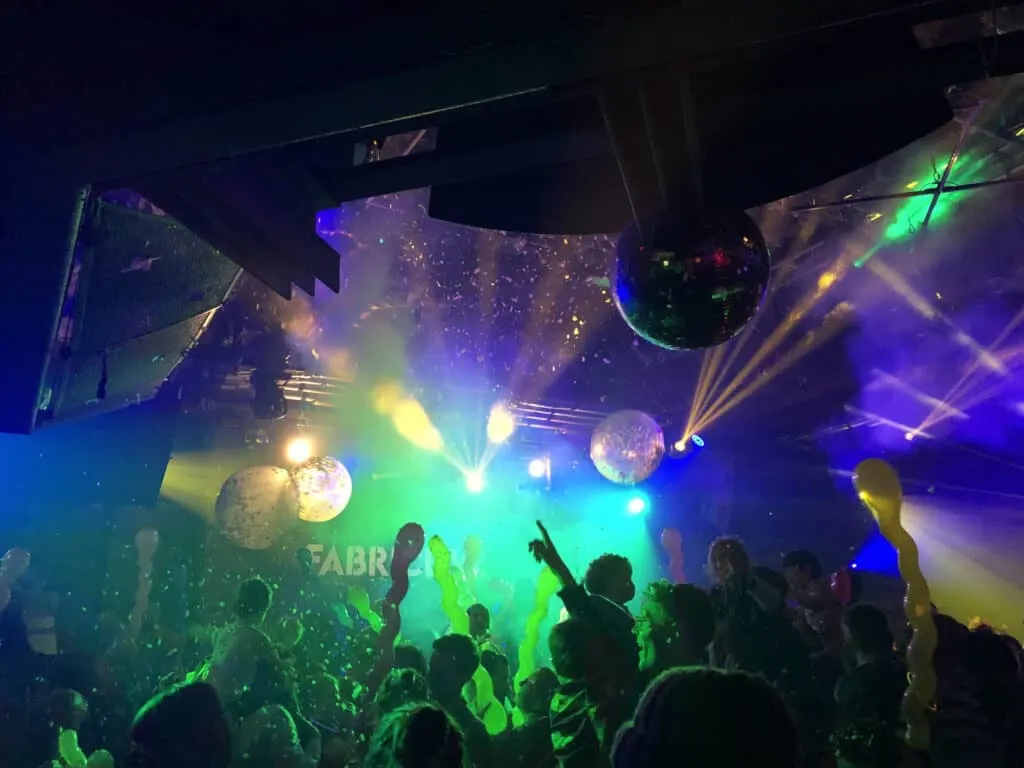 With lots of acitvites and play areas, bubbles, streamers, balloons and some oldie tunes for parents, they are really enjoyed by the whole family.
Check out the Rave Tots or The Big Fish Little Fish website for events happening during your visit.
26. Go Boat London
Go Boat London are self-drive electric boats which start at Paddington and can be taken along the canals all the way to Camden Town.
It is such a tranquil way of seeing some unseen parts of the city. There are parts you will need to duck down low as you pass through some very long old tunnels! You will also pass through London Zoo where you will see monkeys swinging in the trees above.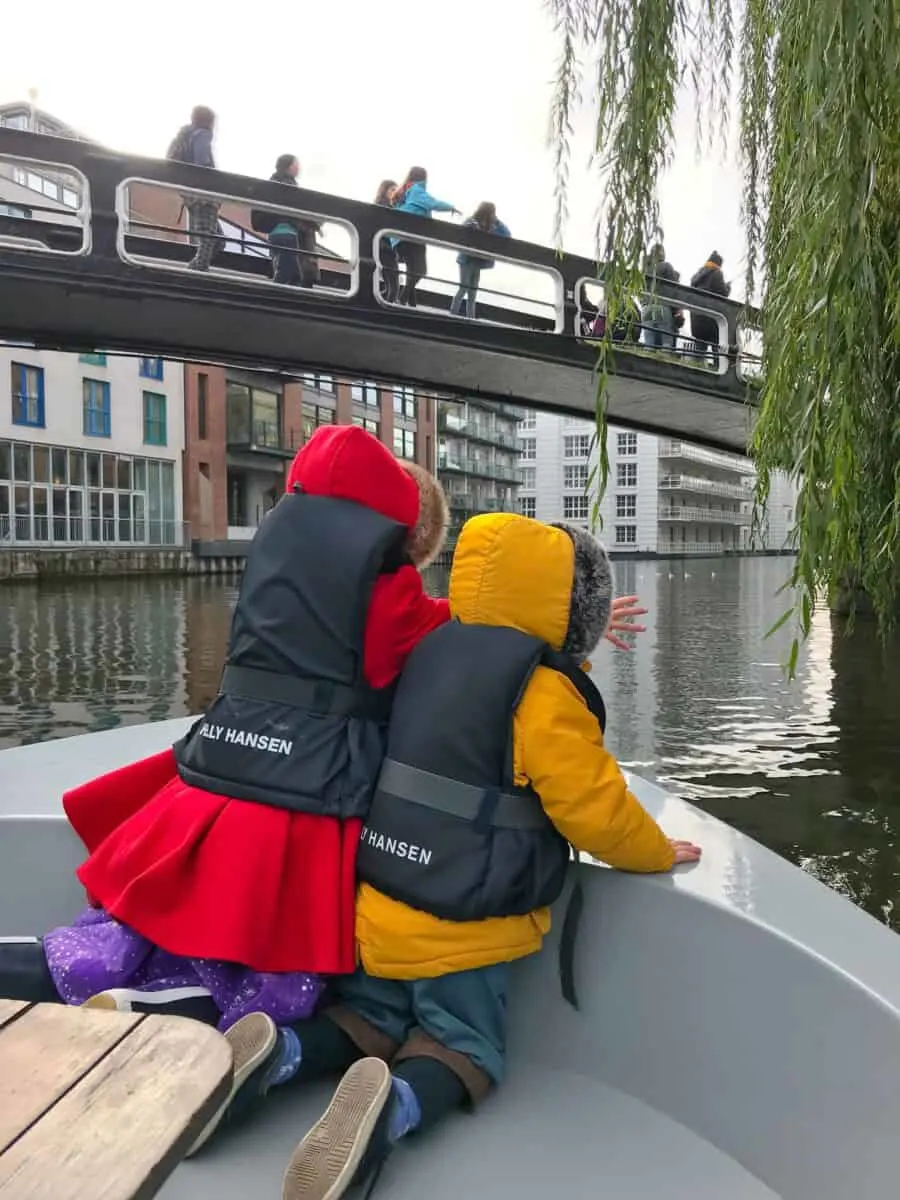 You are given a specific map to follow and it is fairly easy to navigate. The boat has a table in the centre so ideal for bringing a picnic. There is Marks and Spencers right near the start so you can pick up some British favourites before you set off. This is one of our top things to do in London with a toddler.
They give everyone a life jacket and kids a sailor hat. Go Boat also quite often have events such as pumpkin hunting just before halloween. This is usually the last event of the season before it gets too cold!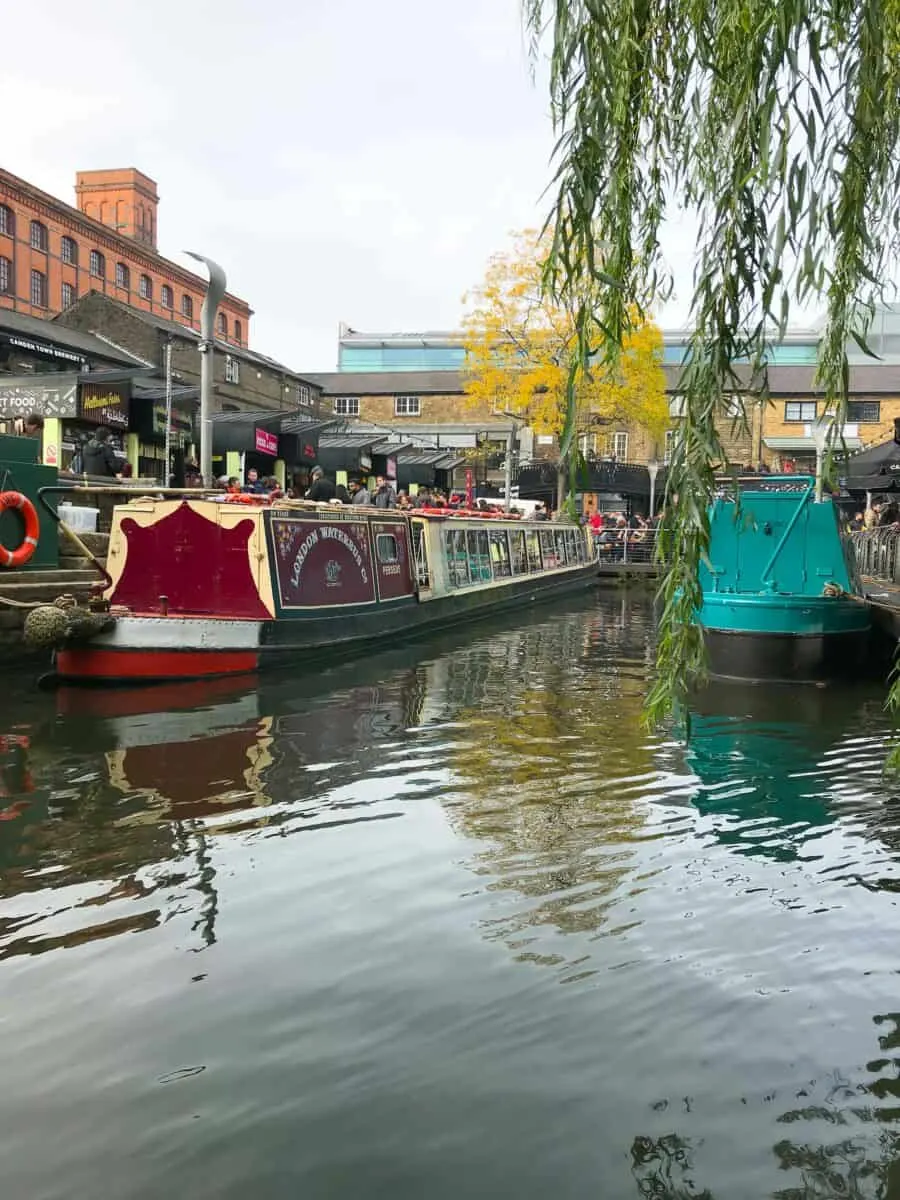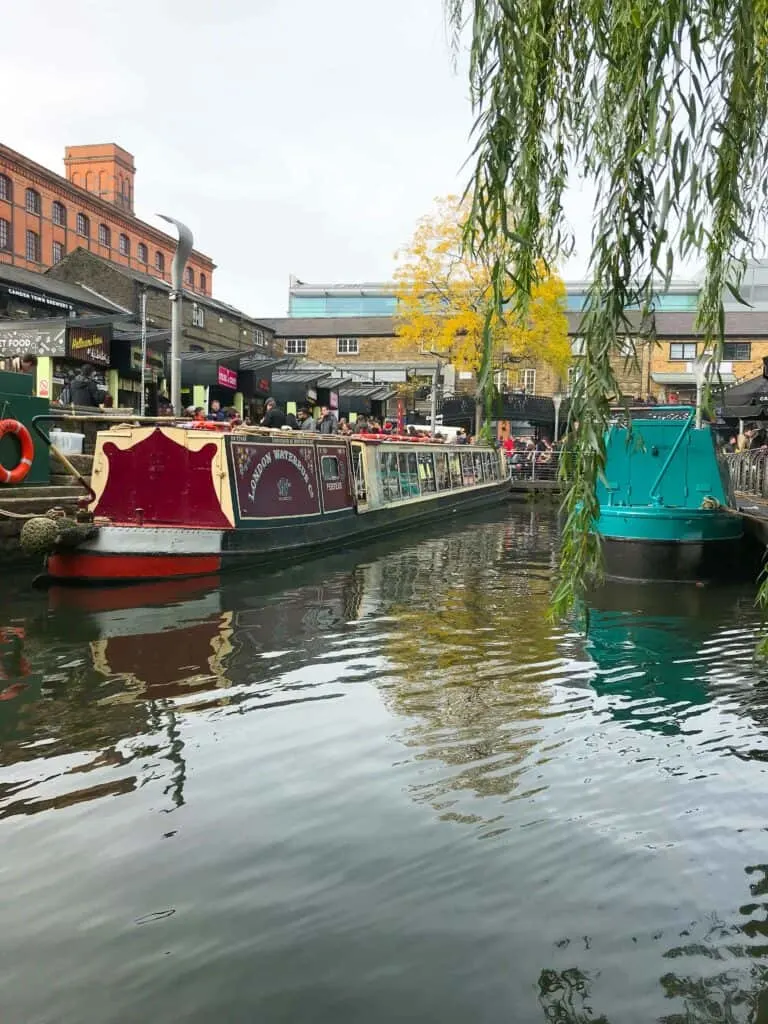 It is one of those activities that is most certainly worth booking ahead to avoid disappointment. They also have another route out west in Kingston which is a beautiful historical town in Greater London.
27. Afternoon Tea With A Toddler
Taking a toddler to afternoon tea doesn't sound like something that would be that enjoyable. However there are a number of places which specifically tailor high tea to small children around the city.
Quite often, it is based around a well known book or character. Take for example The Tiger Who Came To Tea at The Savoy or Science Experiment themed tea at The Ampersand Hotel.
At The Ampersand, small planet cakes, tiny sandwiches, not to mention 'potions' in test tubes with mini explosions are served. The afternoon tea was such a hit with our two young kids!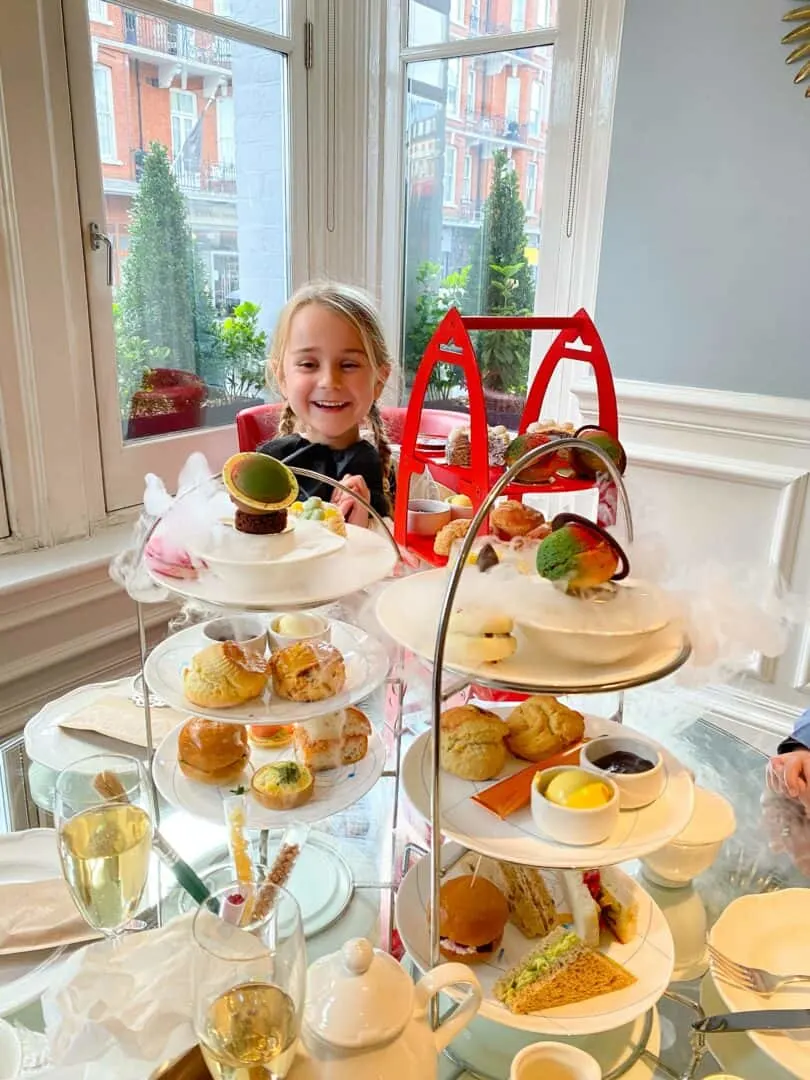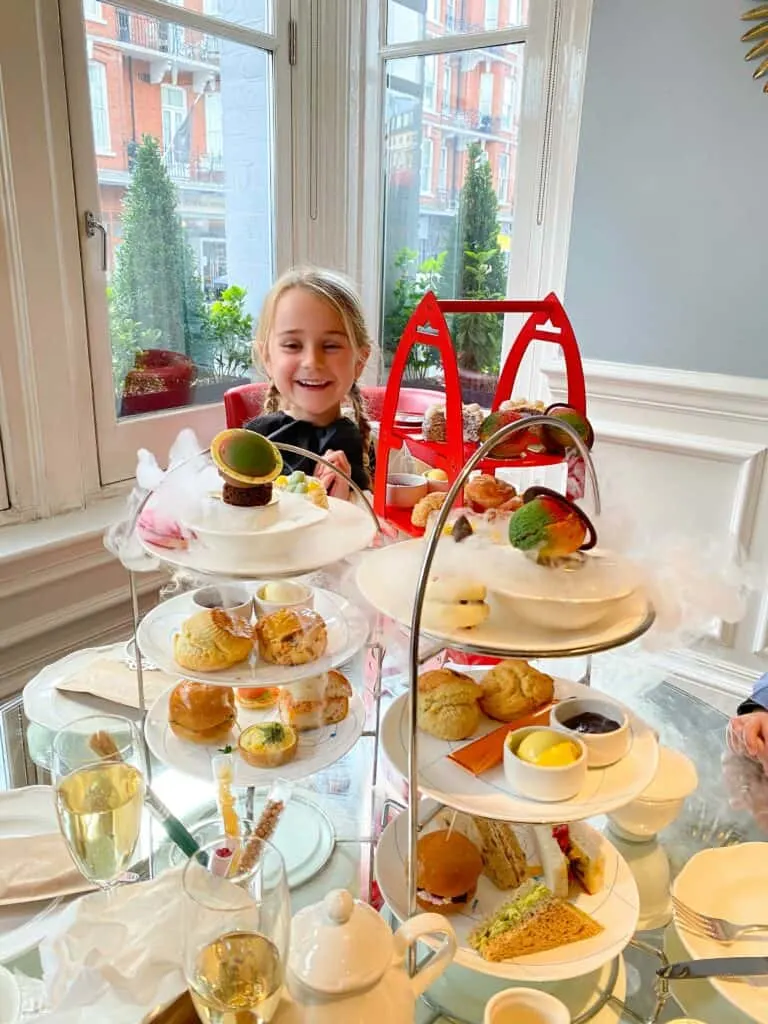 Parents can enjoy a glass of bubbly or a nice caffeine fix ( we all need one right) whilst also enjoying some of the great food.
if you visit The Ampersand, it is very close to The Science Museum, so it could be the perfect lunch after a morning exploring.
Seasonal Activities For Toddlers In London
Both Summer and Winter are great times to visit London. Although in winter you will need lots of layers and pit stops for warm drinks if you intend to be outside a lot.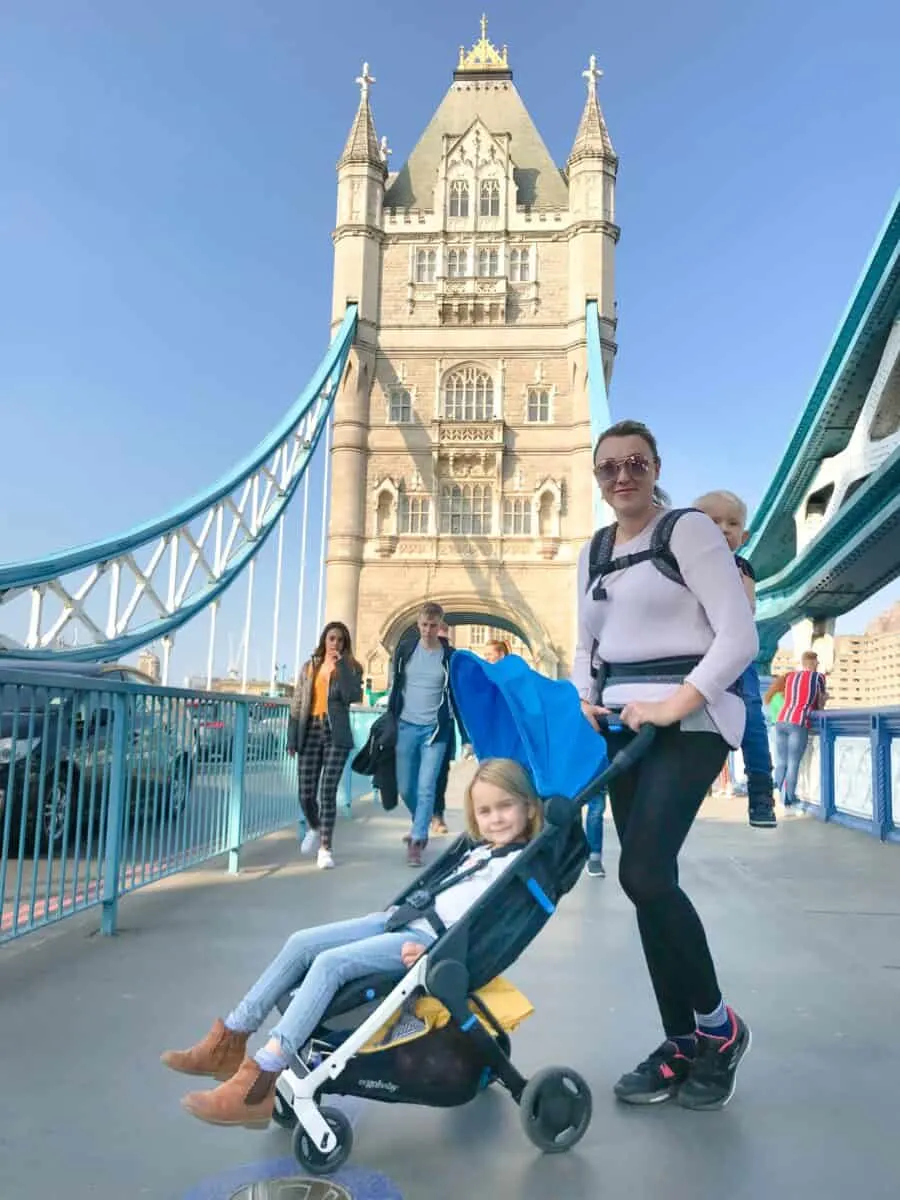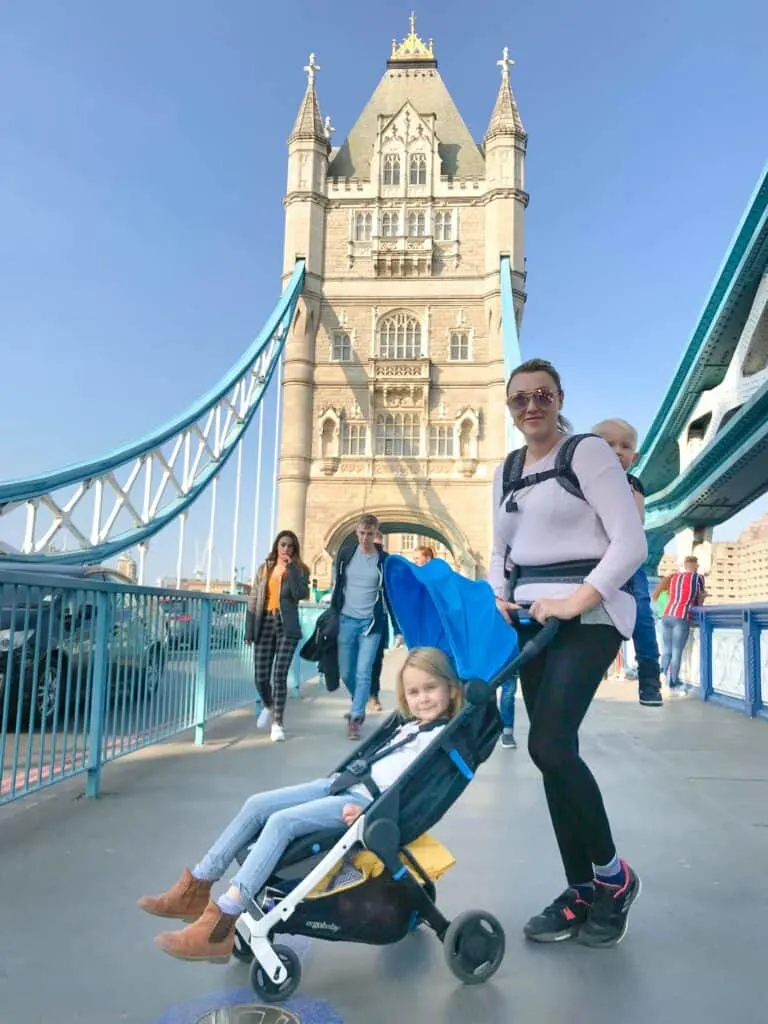 That being said, there are plenty of indoor activities in London like the museums.
If you are visiting London in summer, there are a tonne of fun water fountains around the city. You will find some at:
Queen Elizabeth Park, Stratford
Diana Memorial Fountain, Hyde Park
Outside the Southbank Centre
Granary Square, Kings Cross
Next to Tower Bridge on the south side of the river
Somerset House
The summer can get quite hot in London so it is worth bringing some swimmers or a change of clothes to cool off. There are also several outdoor lidos around the city if you are looking for things to do in London with a toddler in summer.
Tooting Bec Lido
Brixton Lido
Parliament Hill Lido
Charlotte Lido
Winter In London With A Toddler
London is a winter wonderland in the lead up to Christmas. We have a specific post about Christmas in London with little ones which is worth checking out. From the stunning festive lights which illuminate the city to the decorations, it is incredible!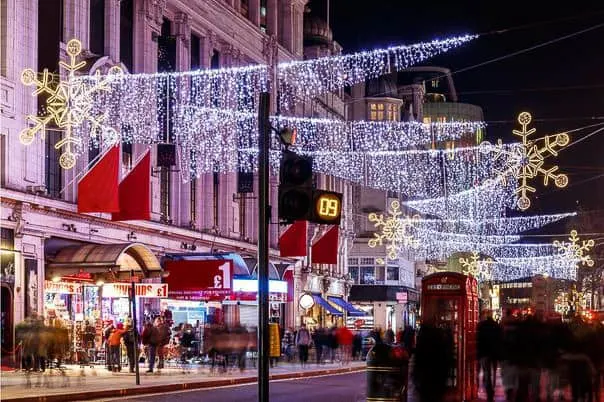 In Hyde Park you will find Winter Wonderland where there are lots of festive rides and shows throughout December. We have previously seen a Paddington On Ice Show with our toddler and she loved it!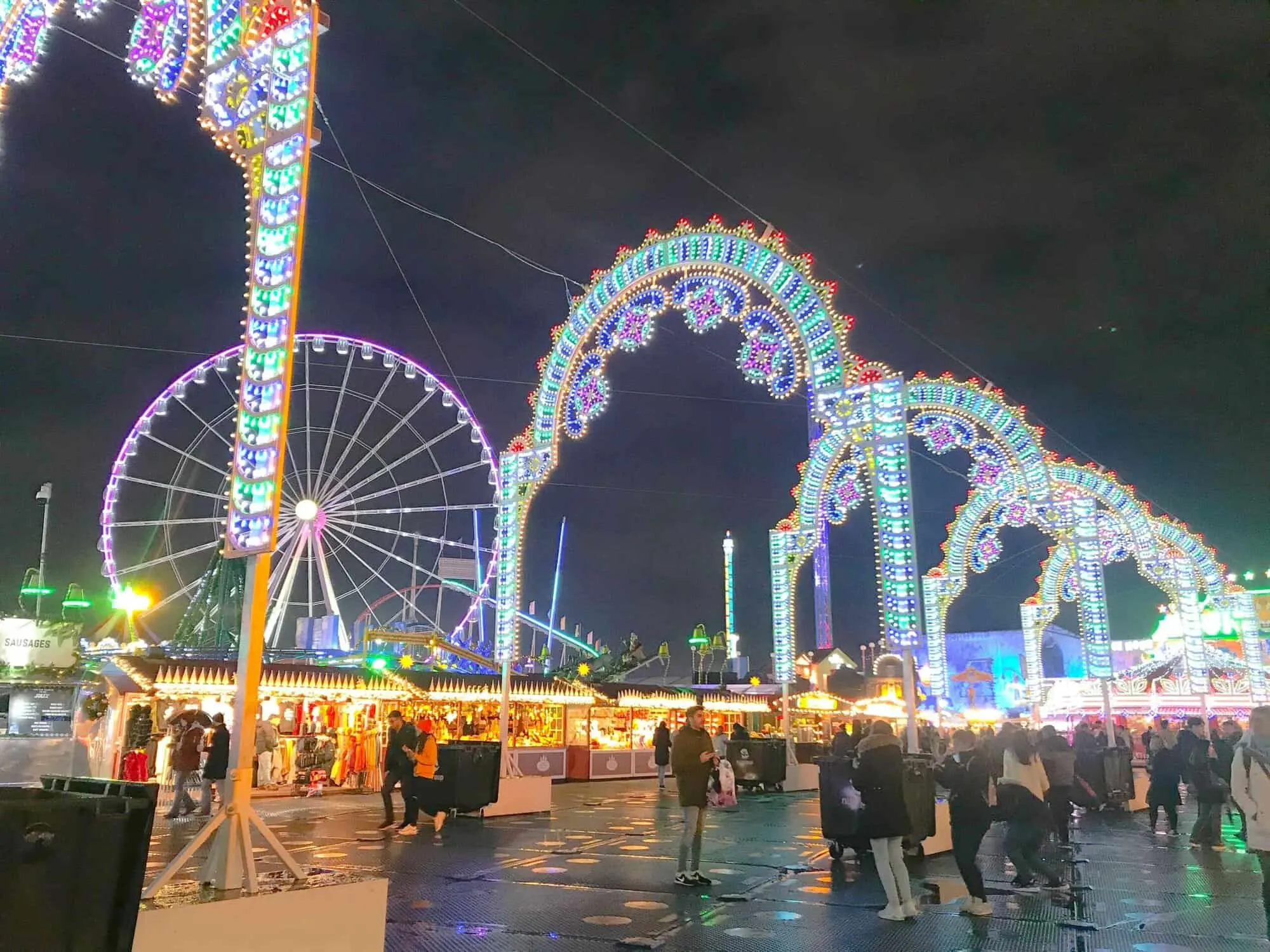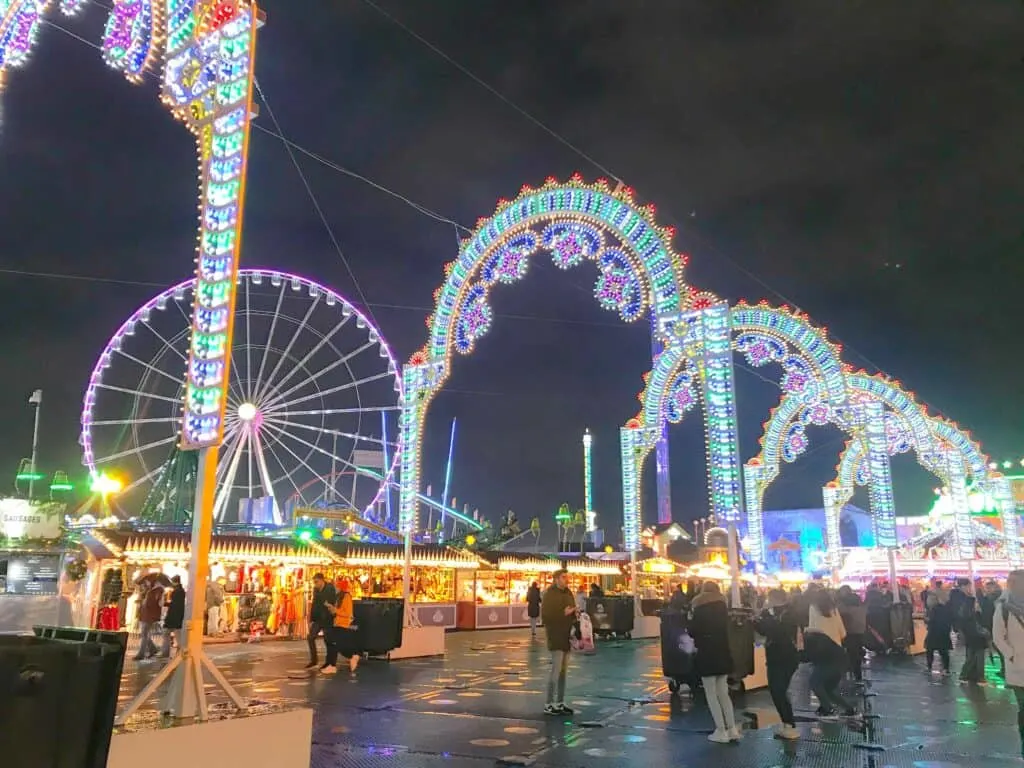 The shows and performances change year on year so just check their site to see what's on.
Also in the city, Covent Garden and Leicester Square gets incredibly festive with buskers, markets and so much more. It is usually possible to see Santa in one of these two locations.
If you can manage to venture to the outskirts of London, you can pick up a festive Christmas Train Ride. They are usually lit up with festive lights and there are plenty of festivities on board with Santa making guest appearances.
Eating Out With Toddlers in London
The cost of eating out in London can be high, however there are some really good chains and independent restaurants catering to families.
It's always nice to have a little variety catering to kids, not to mention a menu that is affordable.
A lot of restaurants offer a free kids meal per paying adult during school breaks. You may also come across this kind of deal at some airport restaurants too.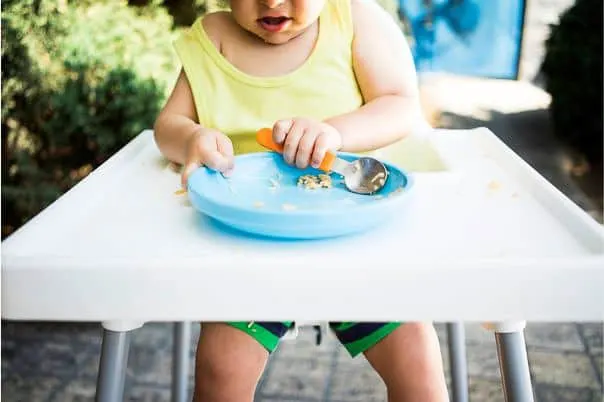 We also appreciate restaurants that go the extra mile to keep kids entertained. The last thing you want is to gobble down your meal because your little one is getting restless.
Reserving on Open Table is highly recommended to save you the worry of finding a table, especially during the peak hours at tourist hot spots.
Not all restaurants in London are toddler friendly, however here are few we have found great with kids over the years!
Giraffe
Giraffe's kid's menu is designed to keep the kids' tastes and interests in mind. It is quite affordable since they know your toddler isn't going to eat a large portion. They have a good selection of mains and deserts for kids too!
Location: Multiple locations across London
Inamo
The Inamo restaurant is a unique pan Asian eatery with several locations around the city. There are tons of healthy vegan options at Inamo, as well as really lovely noodle dishes that both my kids enjoy.
One of the best things about Inamo is the kids sit still during the entire meal! The table surface is actually an interactive screen where they can play games and watch chef cam!
Yes, you can watch your food being cooked right at your table! I know, it sounds bizarre, but it is such a unique experience.
They can also draw pictures, graffiti the table and discover the local neighbourhood, Inamo is a true favourite of ours.
Location: Multiple locations across London.
Jungle Cave
The Jungle Cave family restaurant is an immersive rainforest experience. With all sorts of life-like animals surrounding your table, it is an experience not be missed by animal-loving kids.
Although the food is not up my alley, with predominantly pastas, burgers and grilled meats, they do offer some vegan options. There's no doubt that it's all about the experience, and if you like the foods mentioned above, you'll love it.
Location: 20-24 Shaftesbury Ave, London W1D 7EU, United Kingdom
Pizza Express
I highly recommend Pizza Express if you are looking for an all-around family-friendly chain restaurant. It may not be a high-end restaurant but it has a really great kids' menu for a very reasonable price.
Its usually our go-to restaurant when we are out looking for things to do in London with a toddler.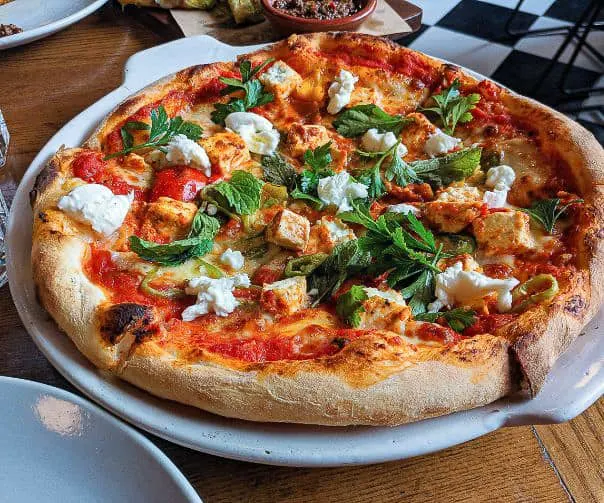 Kids meals cost just £7.50 for three courses, and we are always happy to find vegan options!
The pizzas and salads for adults are always delicious. It's an all-around affordable family meal. Further discounts are also available on Voucher UK.
Using a fun activity booklet, colouring pens and a paper chef's hat, kids are well and truly entertained while Mom and Dad finish their food!
Location: Multiple locations across London
The London Pass
As you may know London can be quite an expensive city to visit. Whilst there are lot of of free things to do in the city, you can make a tonne of savings on some of the best things to do in London with a toddler by getting a London Pass.
There are plenty of London toddler attractions on the pass. Everything from the Tower of London, to the many museums.
Using the pass on your phone is super easy by downloading their app. You can make use of the 'add ons' such as citywide travel to avoid having to tap in and out with your debit card every time you use transport.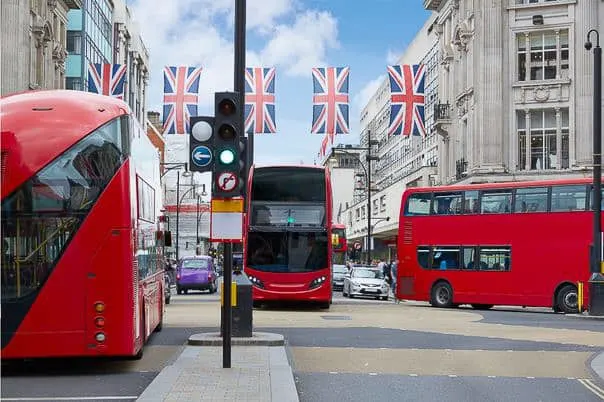 The London Pass operates on consecutive days rather than a 24 hour window, hence, I would suggest starting your day early to make the most of it. The only thing you have to do is choose the number of consecutive days you want.
Choosing a longer pass duration will save you additional money. They come in 1,2,3,6 and 10 consecutive day options. It is a great value for money and a lot of people we know have used them when visiting and looking for things to do in London with a Toddler.
Click here to learn more about the London Pass.
Renting Equipment and Toys for Toddlers
No travelling family wants to bring lots of luggage. However there may be times you need a few hours of down time in your accommodation. There are rental companies where you can hire everything from a stroller to a box of toys.
I recommend renting a box of toys if you are staying in London for a few days and need a little entertainment to keep the kids occupied in the hotel room.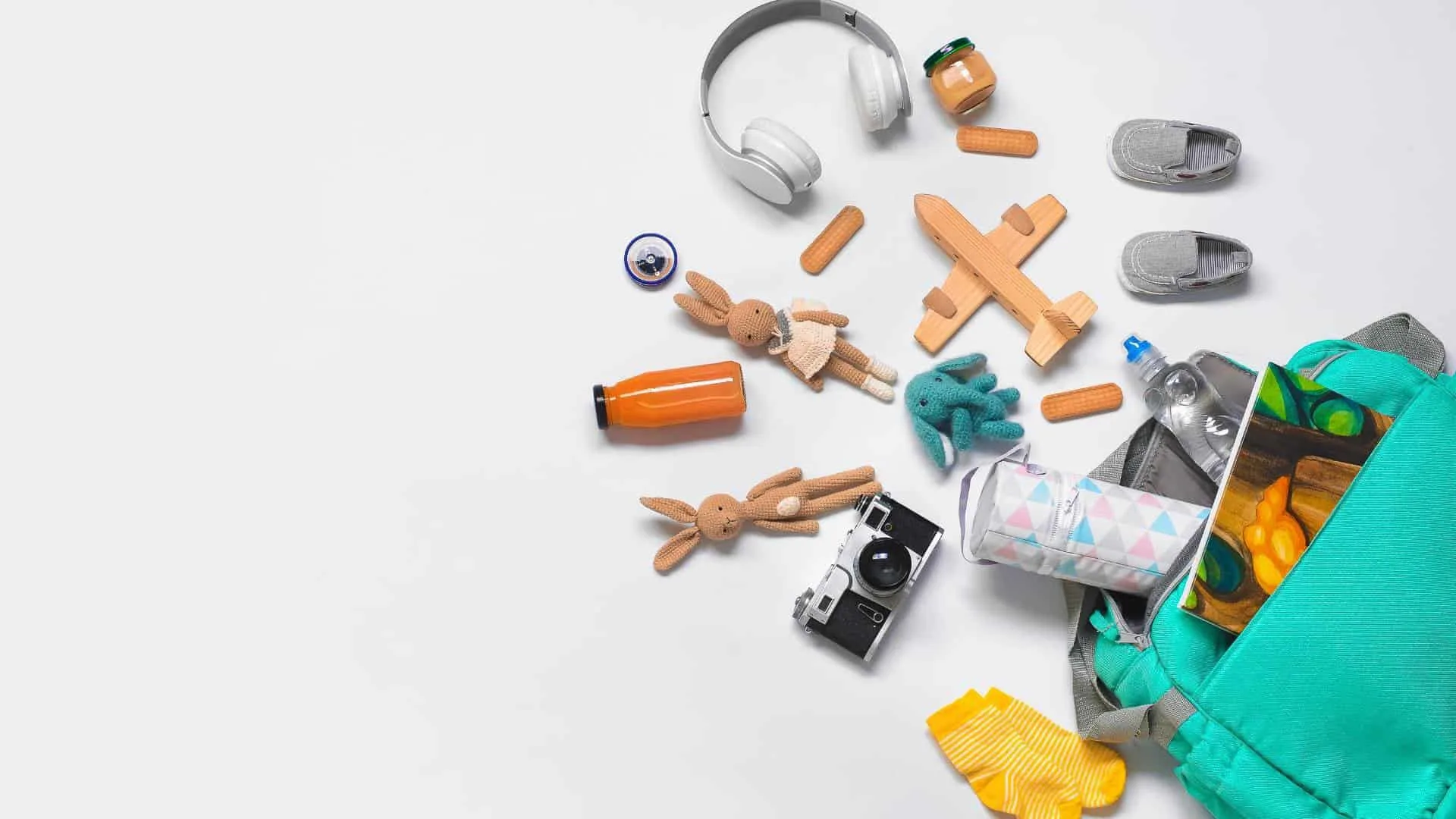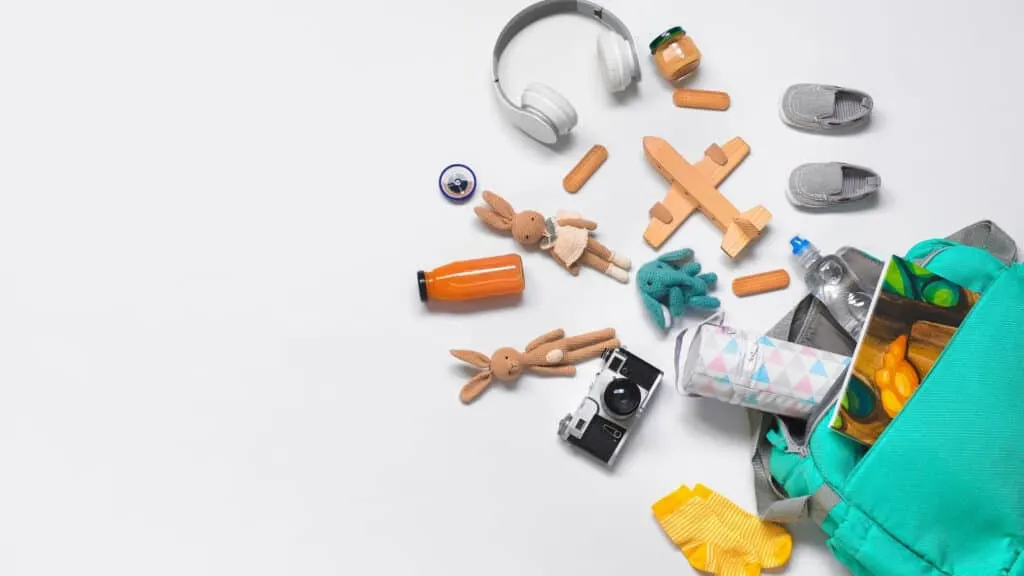 You may not want to carry toddler car seats and strollers all the way, so this is a great way to make your journey easier while still having your home comforts with you.
Get in touch with London equipment hire.
In Summary…..
The city of London is a multi-cultural melting pot with diverse experiences for all ages. Every member of the family will leave with fond memories of the city, whether they are toddlers, teens, or tweens.
Whether your kids are looking for adrenaline-pumping activities, culture, or science experiments, London is such a fun place to visit.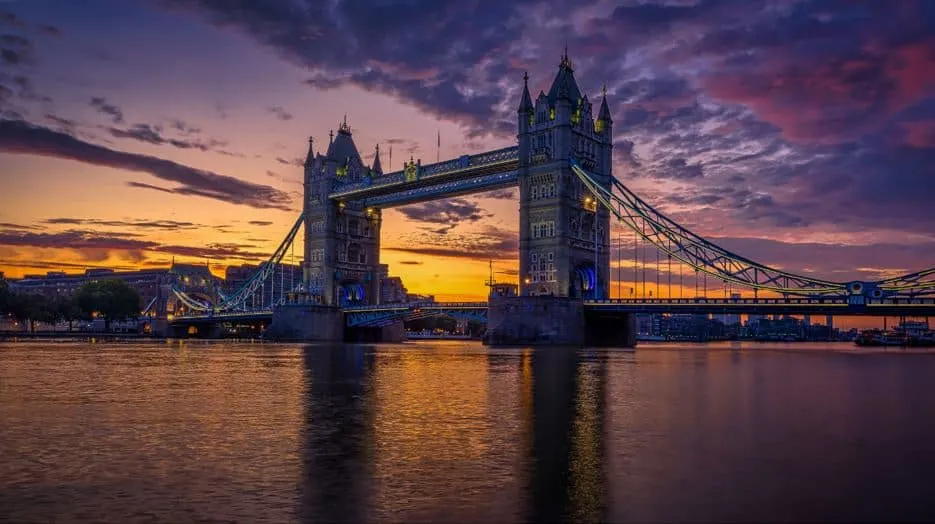 Thank you for taking the time to read this article. I hope it has been helpful to you. We love hearing from you, so please leave a comment and we'll get back to you as soon as we can.
Were there any things we missed in this article that you think would make a good list of the best things to do in London with a toddler?
You may also like:
40+ best things to do in London with kids l 17+ places to go pumpkin picking with kids l Top tips for flying with kids l Top tips for road trips with kids l Glamping near London
Disclaimer: This 25+ Fun Things to do in London with a toddler post contains affiliate links, by using them, it does not cost you any extra, we get a teeny commission to keep on writing. Thank you in advance for your support.