Autumn is my favourite time of year. Nothing is better than donning my knitted jumper and getting all those cosy Autumnal feels! Although a London girl at heart, I love to venture further afield when Autumn comes around.
I love going pumpkin picking in Essex. There are so many incredible farms, and it doesn't take long to feel like I've escaped the hustle when I head to Essex.
With friends in Colchester, Chelmsford and Brentwood, we make it a thing to meet at the local pumpkin patches in Essex with our kids in October, and it's always so much fun.
Halloween and Autumn's festivities are growing year on year, and we are now seeing corn mazes, pumpkin canons, and so many more activities being added to the mix.
Not to mention, spooky nighttime events, creepy characters, and entertainment. It's fair to say, that pumpkin picking in Essex has become somewhat of a commercial event.
However, I've listed something for everyone below if you prefer the more natural, less commercialised options.
Half term is the ideal time to go pumpkin picking in Essex. There are usually additional activities such as crafts, spooky walks and an opportunity for little ones to dress up in their Halloween costumes.
It's worth noting, many of the pumpkin patches below do not allow dogs. However, there are some special events which allow dogs on selected days.
The pumpkin patches in Essex make for some incredible photos. So whether you are just after an afternoon of fun, or looking to capture some memories, read on to discover the best spots to go pumpkin picking in Essex.
Incredible Pumpkin Patches Essex
1. Cammas Hall Farm – Pumpkin Picking In Essex
Join in on Halloween season at Cammas Hall Farm, from September 30 to October 29, for an exciting Pumpkin Patch & Halloween Experience.
The event features a vast pumpkin patch with over 60 varieties, and there are also many squash available for purchase by weight.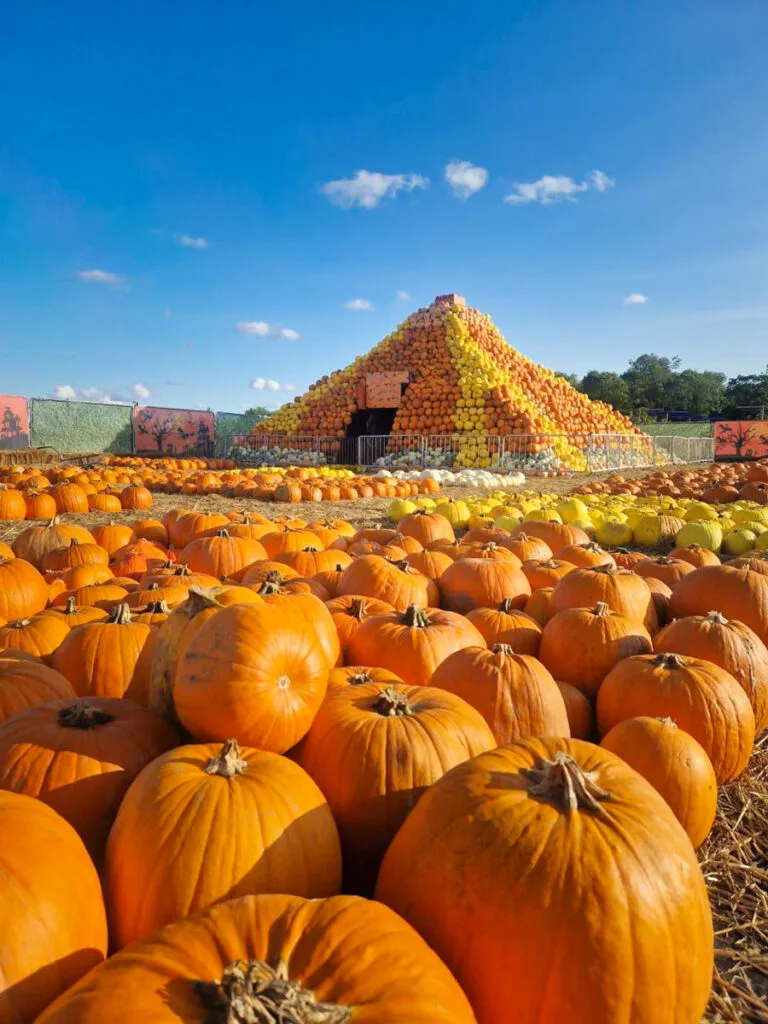 The kids will love the Halloween characters and exploring the Wicked Walkways with haunting props. Rest assured, it's suitable for all ages!
Older kids aged 12+ can venture into the spine-chilling Terror Tunnel for some spooky fun. There are many photo opportunities provided throughout the event.
In addition to the pumpkin patch, there's a 20% discount on entry to the Halloween-themed Maize Maze, open from 10 am – (7 pm during pumpkin nights). The event also includes the Monster Mayhem Show on weekends and during half term.
Special Educational Needs (SEN) sessions with quieter settings are available on select dates.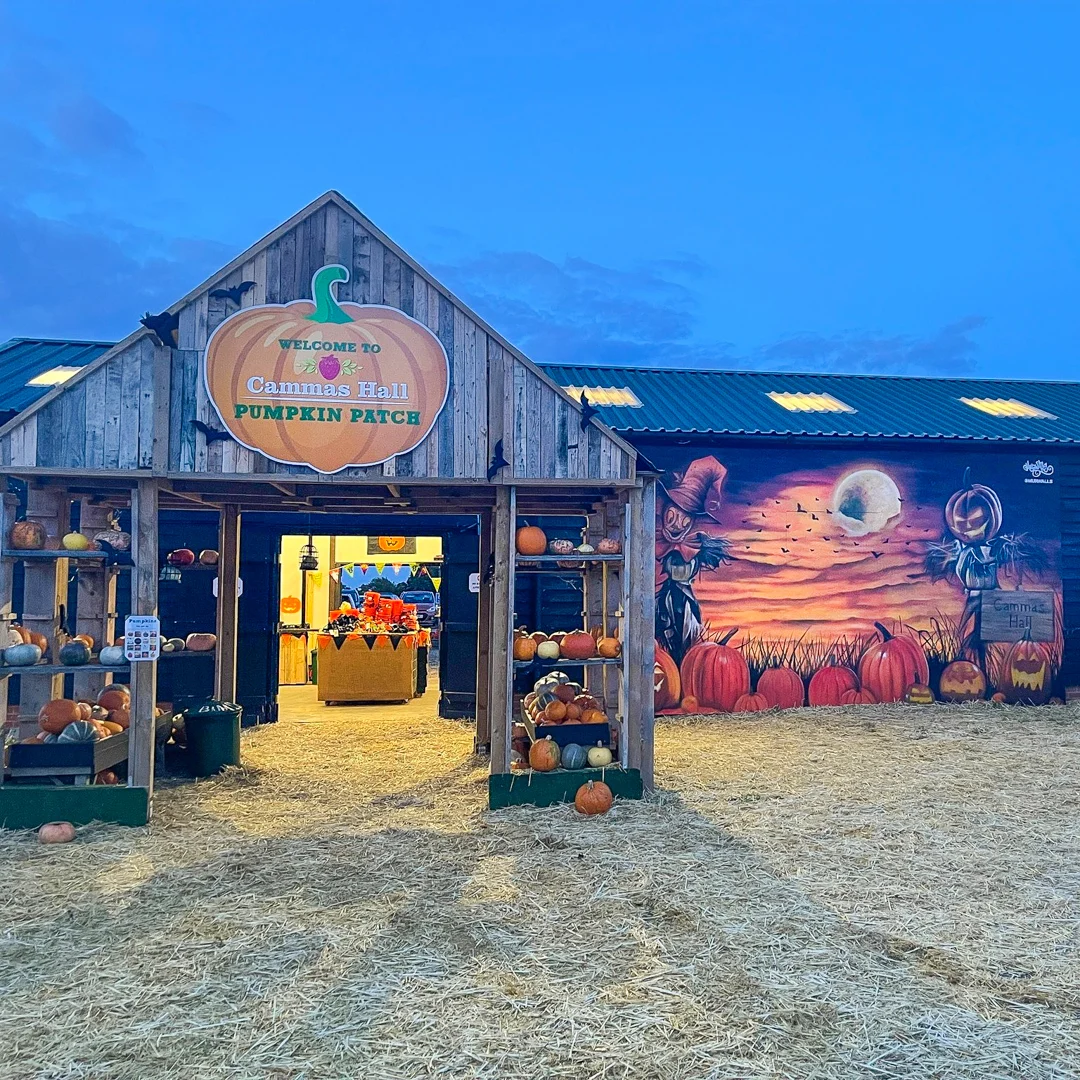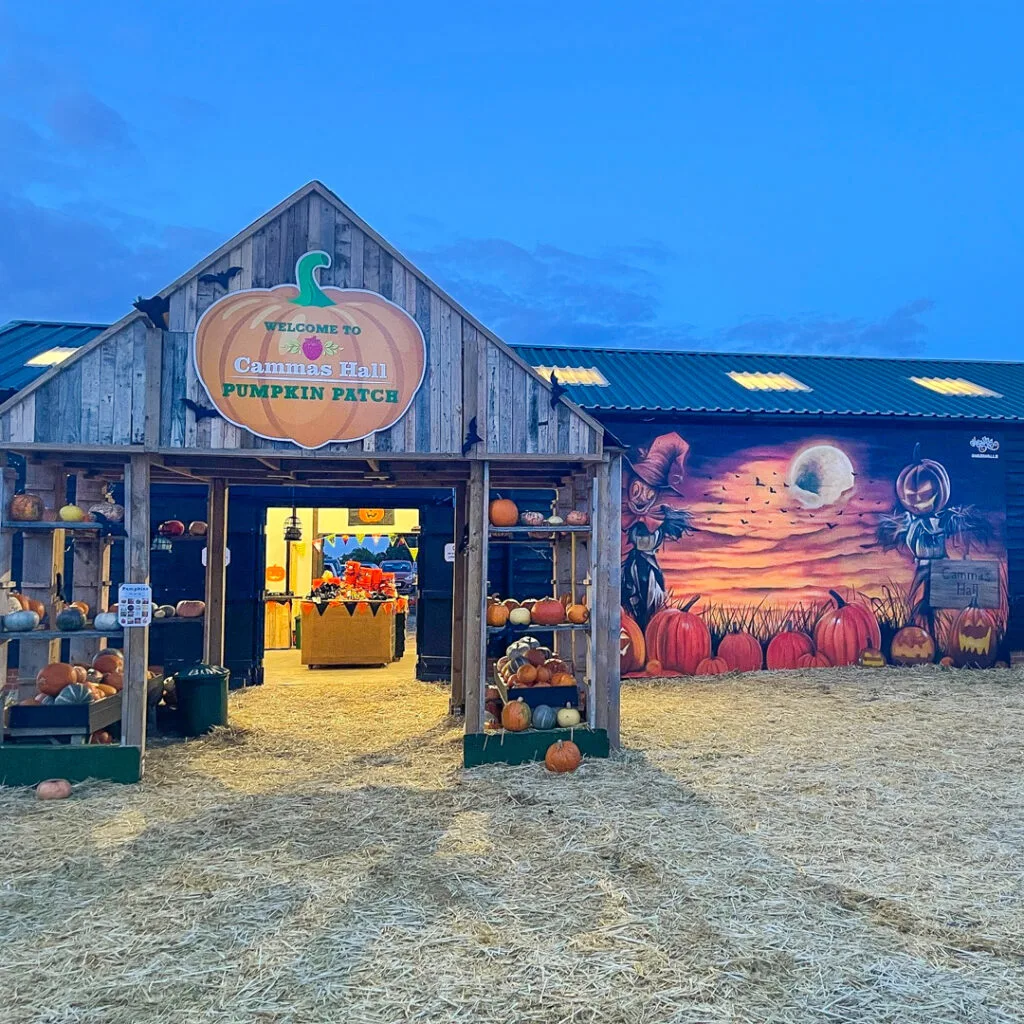 There are a couple of spots for lunch or a snack. I love the tea barn and the farm shop, where they sell lots of Halloween goodies.
There is also The Cabin for cakes, sausage rolls and vegan alternatives. Don't worry if it's raining. There is outdoor covered seating.
However, the kids will enjoy the play area if the sun is out.
This farm is on the Essex / Hertfordshire border and has ample parking.
Address : Cammas Hall Farm Needham Green, Hatfield Broad Oak CM22 7JT, United Kingdom
2. Foxes Pumpkin Farm Essex
Fox Farms is an ideal spot for those near Colchester and Basildon looking to go pumpkin picking in Essex.
The Pumpkin Patch will open its doors on September 30. This pumpkin patch in Essex is one of the originals in the county and first opened in 2015.
Since then, this pumpkin picking in Essex experience has grown with many additional activities.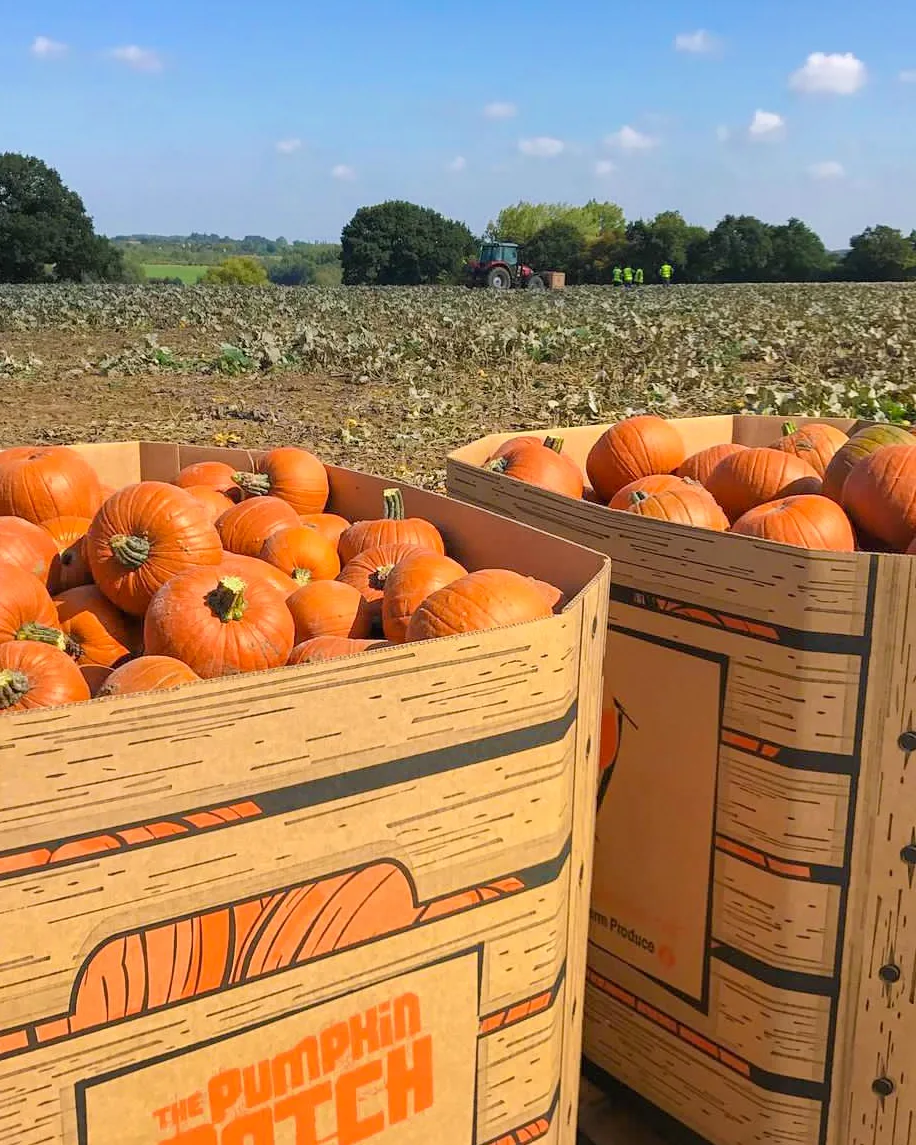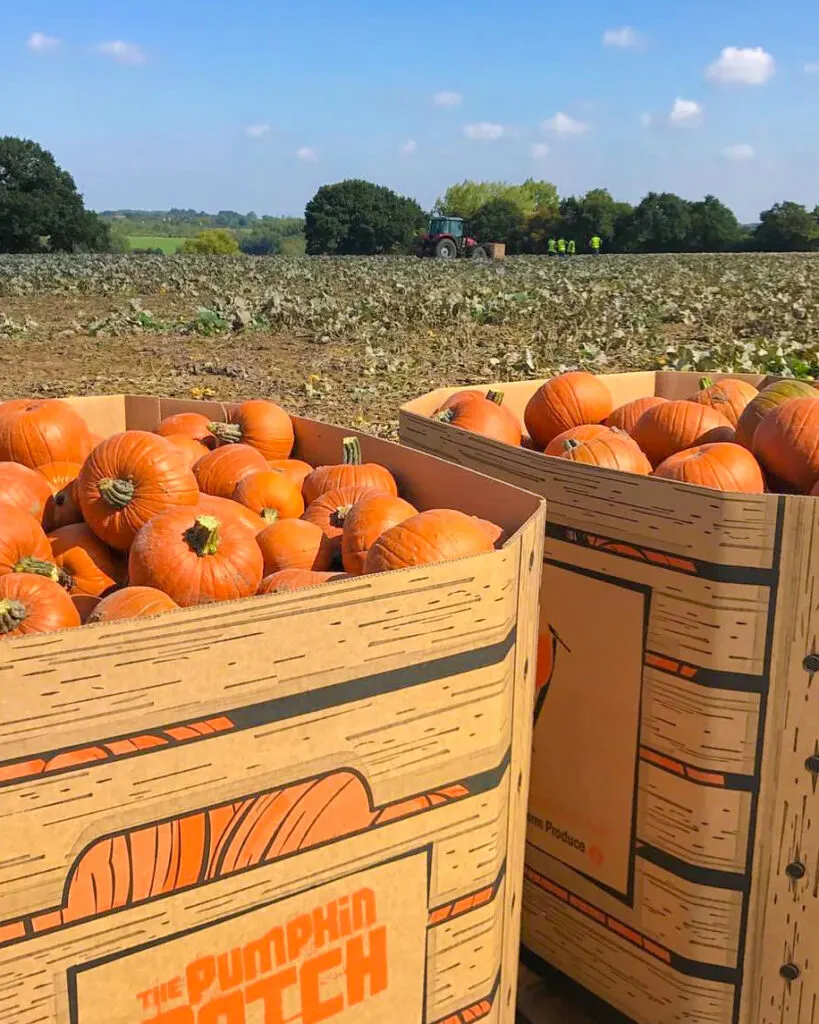 Tickets are available through an online booking system, priced at £5 per person or £16 for a pack of four tickets.
It is worth noting everyone needs a ticket except babies under the age of one.
The pumpkin picking festivities run from 9 am to 5 pm throughout October, but the last entry is at 4 pm so make sure to turn up the early afternoon at least to make a day of it.
As mentioned, the whole experience is much more than the pumpkin picking. This farm has a 5-acre corn maze with games, a fun field with football goals, a giant sandpit, and mini tractors. It's the perfect day out for families.
There are refreshments available in a picnic area for those parents looking to unwind, there is also a licensed bar on weekends.
The pumpkin patch has many charming field props like old Fergie tractors. If you fancy capturing some special photos, Fox Farm have photography tickets!
Pumpkin Patch Nights is another fun event in October at Fox Farms. You can go pumpkin picking in Essex in the moonlit sky.
Navigate the corn maze after dark or dance at the FoxBox Cafe. Even though it's an evening event, it's suitable for adults and kids.
Address : Aldham, Colchester, CO6 3PR, United Kingdom
3. Pumpkin Picking Village
The next spot on this list of places to go pumpkin picking in Essex is Pumpkin Picking Village.
Based at Chelmsford Marsh Farm Animal Adventure Park, it's a popular spot all year round with the added glow of October autumnal festivities.
However, it is worth noting, that tickets to this pumpkin picking in Essex do not include access to the adventure park.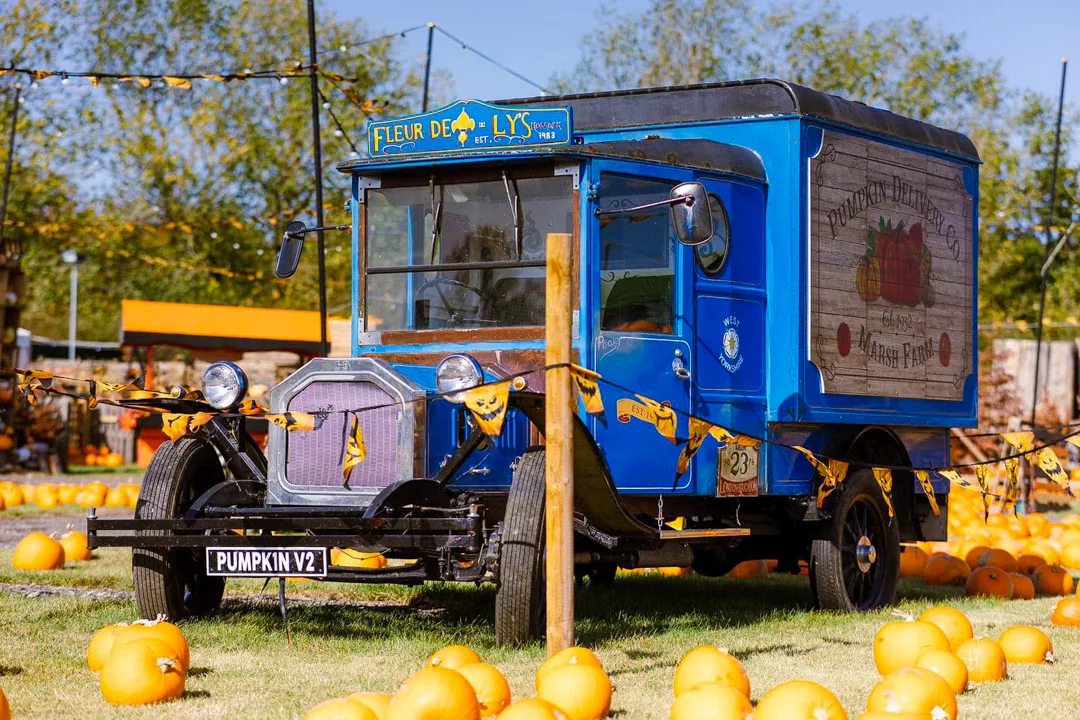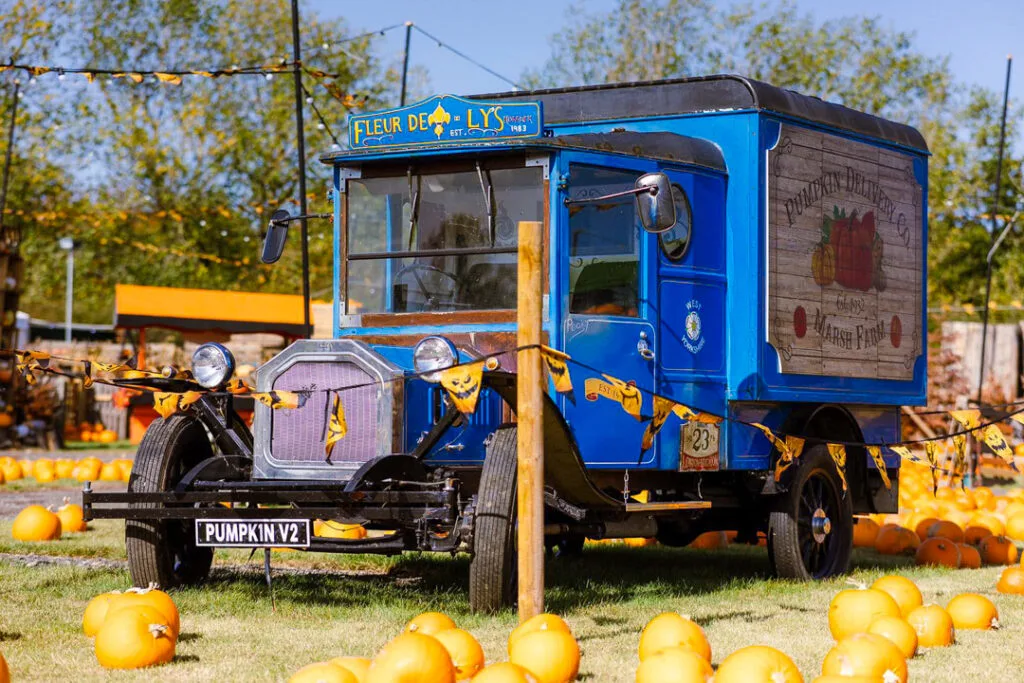 Although the pumpkins are not grown on-site, it is still a fantastic experience and means there is a larger array of pumpkins, gourds and squashes as they are sourced from the best growers worldwide.
Tickets are available online, with prices ranging from £2.99 to £5.99, depending on the day. Don't forget to check out the special dog-friendly sessions on selected dates.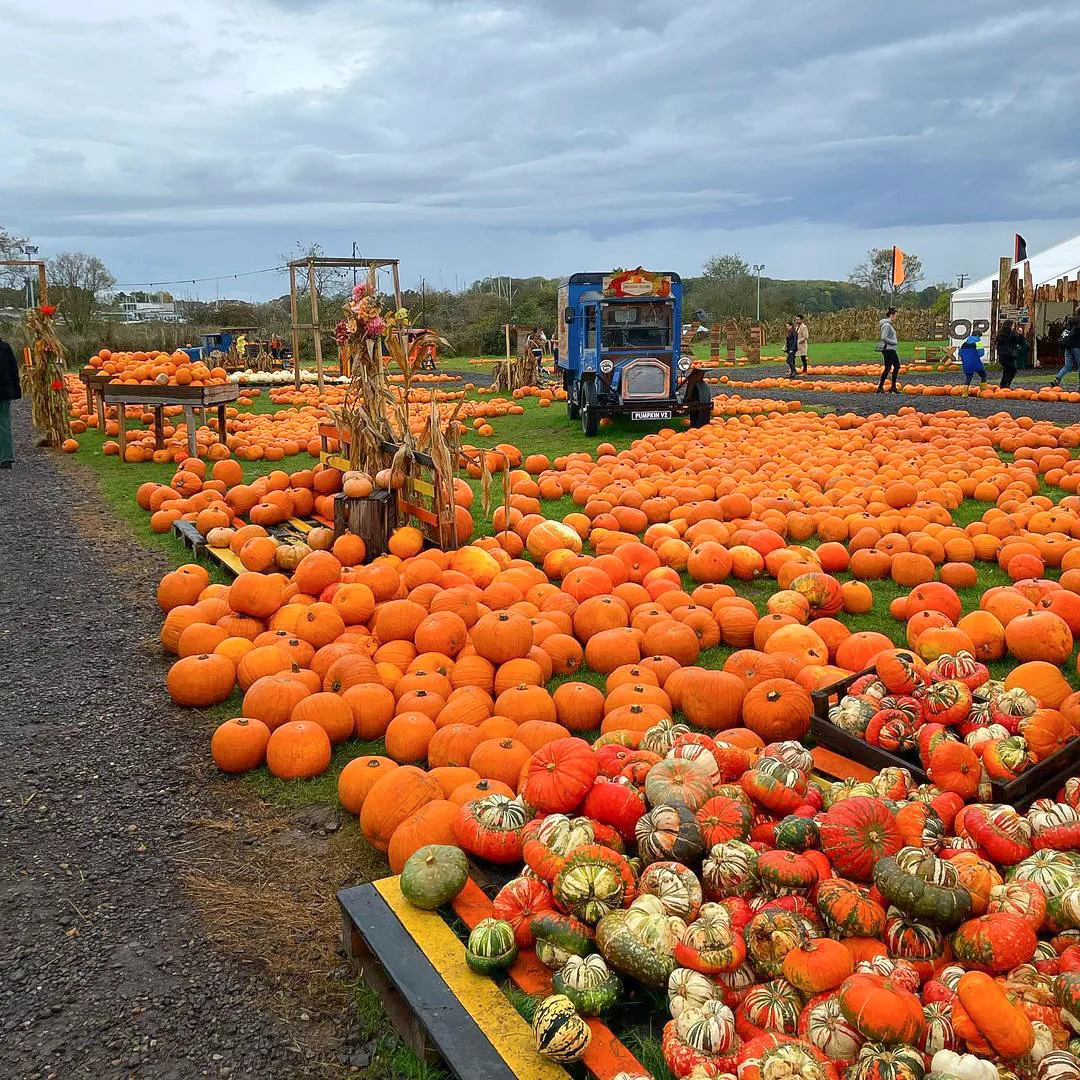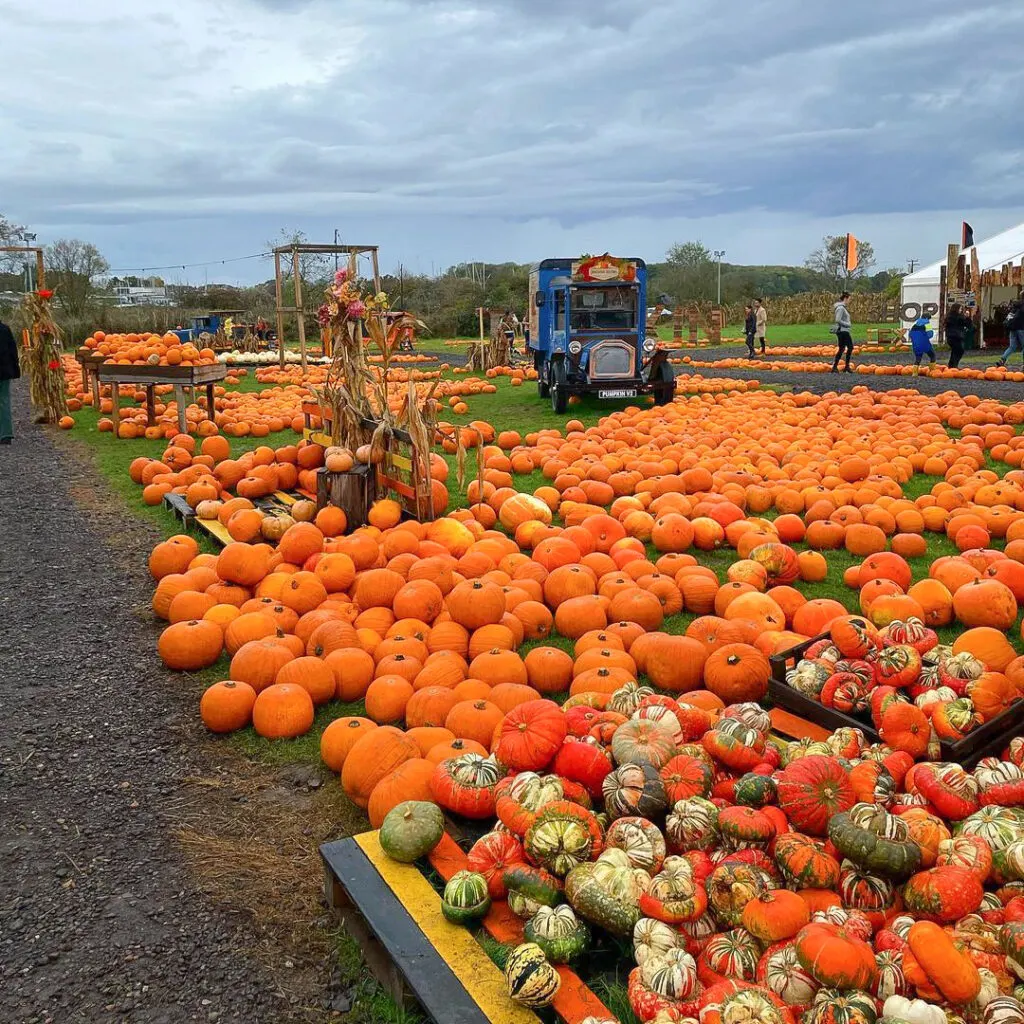 For a spookier experience, attend the Pumpkin Village Nights on select evenings from October 14 to 28.
Enjoy pumpkin picking under the stars, illuminated pumpkin-lined paths, and thrilling fun fair rides, all included in the night admission. The site opens at 5:30 pm for the nighttime event, the ultimate experience of pumpkin picking in Essex.
Address : Marsh Farm Rd, Chelmsford CM3 5WP, United Kingdom
4. Ottos Pumpkin Patch
Braintree has another opportunity to go pumpkin picking in Essex. Otto's Pumpkin Patch has a unique pick-your-own pumpkin experience.
With roots tracing back eight generations to 1798, the Cousins family farm has diversified into pumpkin farming.
Otto's Pumpkin Patch has added more varieties of pumpkin and more activities this year.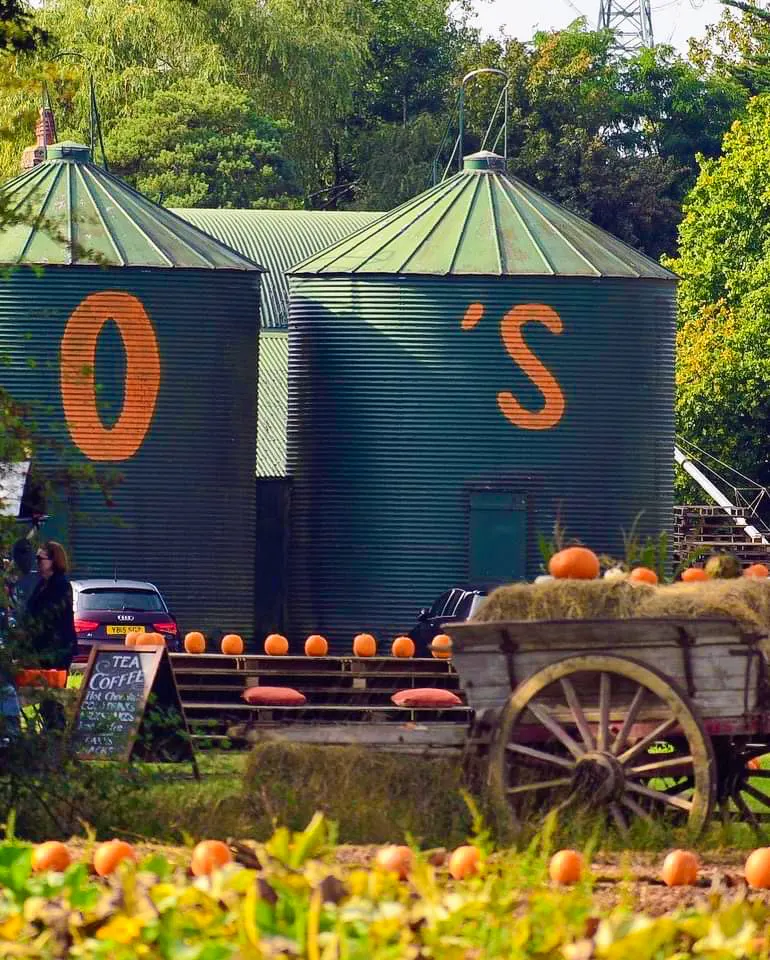 Pumpkin picking is available from September 30 to October 29, with booking essential.
The patch offers a wide array of pumpkins and squashes, providing the perfect spot to get Halloween decorations.
Beyond pumpkin picking, Otto's Pumpkin Patch has a decorated faraway forest with a fun quiz, a games area, a giant art board, the Pumpkin House, Otto's Den, the Pumpkin Tree, and abundant photo opportunities.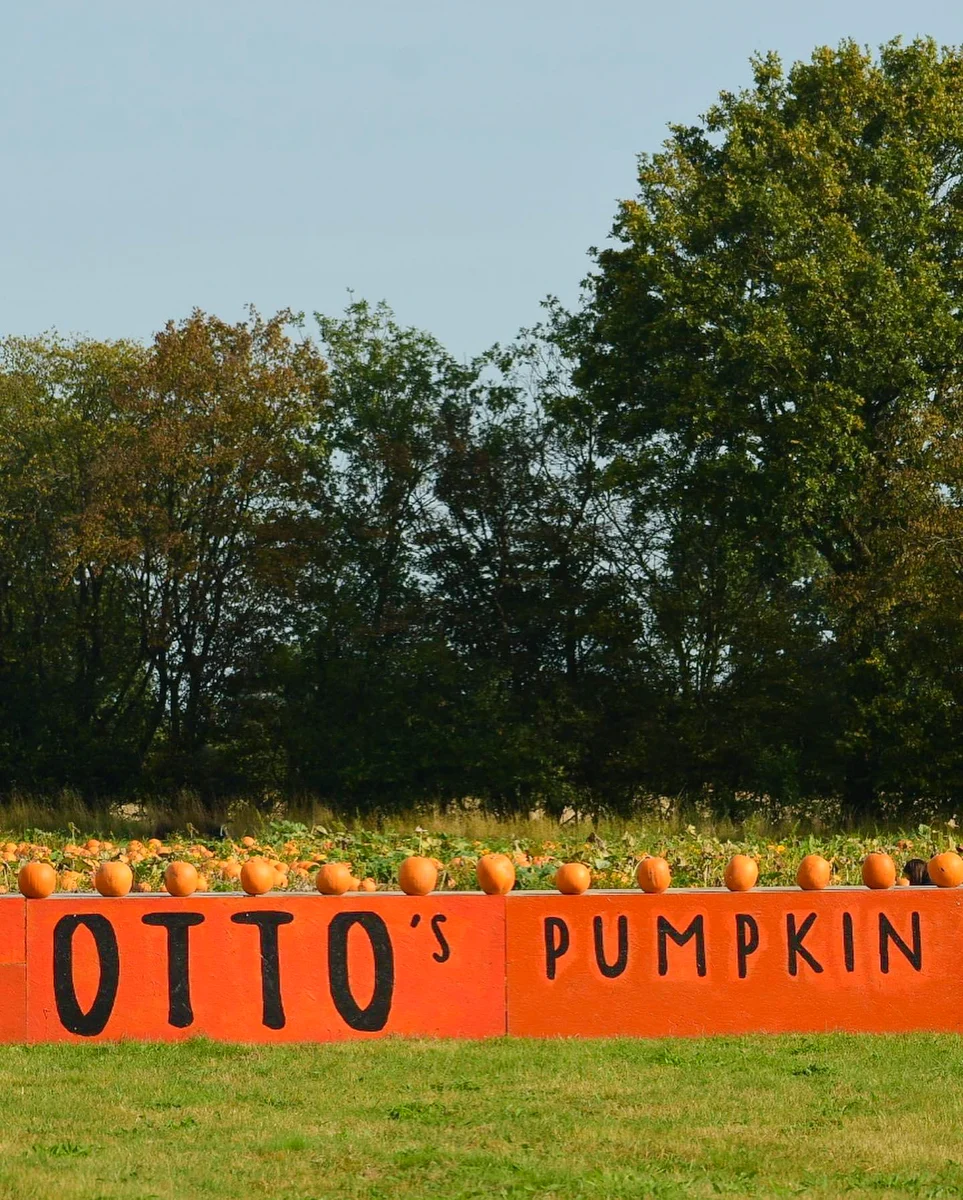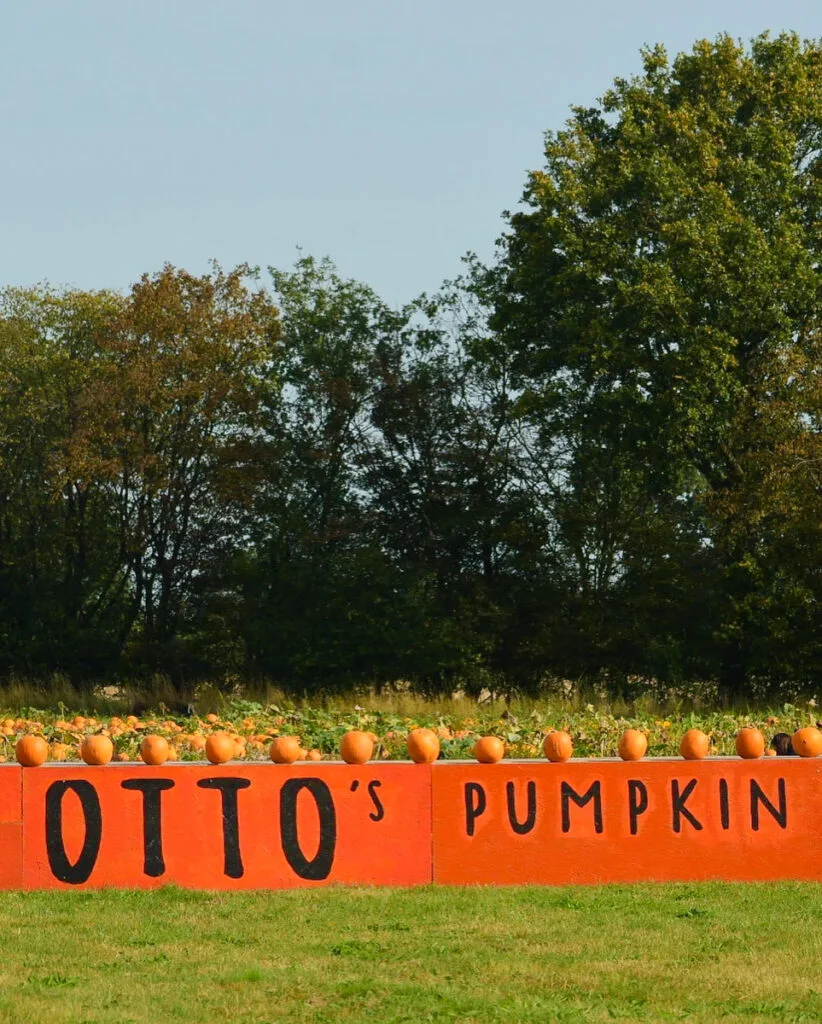 There are also hot and cold drinks available to purchase, or you can bring a picnic to make it a full day of family fun at this amazing experience of pumpkin picking in Essex.
Address : Long Grn, Cressing, Braintree CM77 8DL, United Kingdom
5. Hatters Farm
Hatter's Farm is another spot for pumpkin picking in Essex, right on the Hertfordshire border.
This year, the Pumpkin Patch is bigger and better than ever, featuring thousands of pumpkins and squash for you to choose from.
Some new activities include the Hatter's Fun House, a spooky clown-themed walkway that adds excitement to the visit.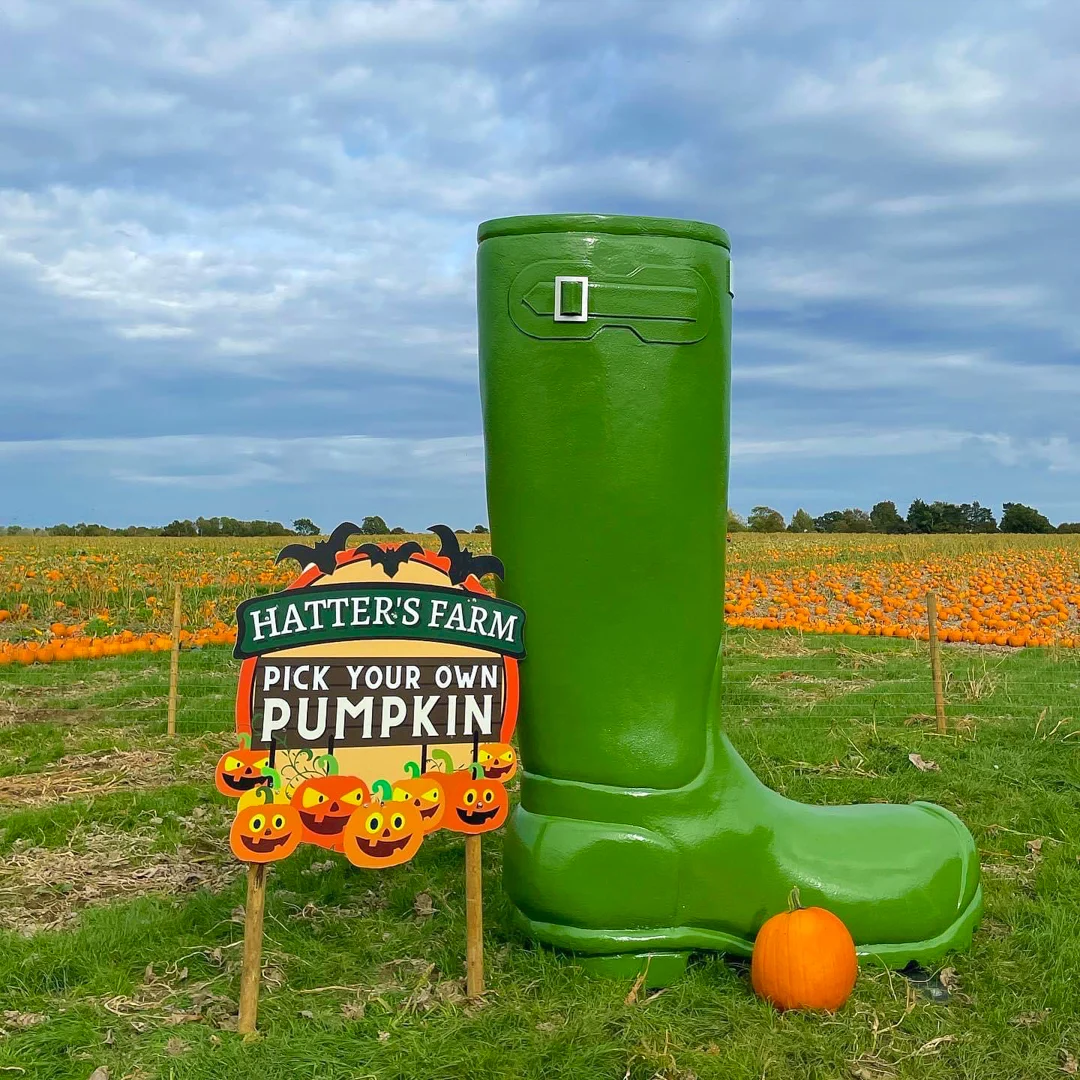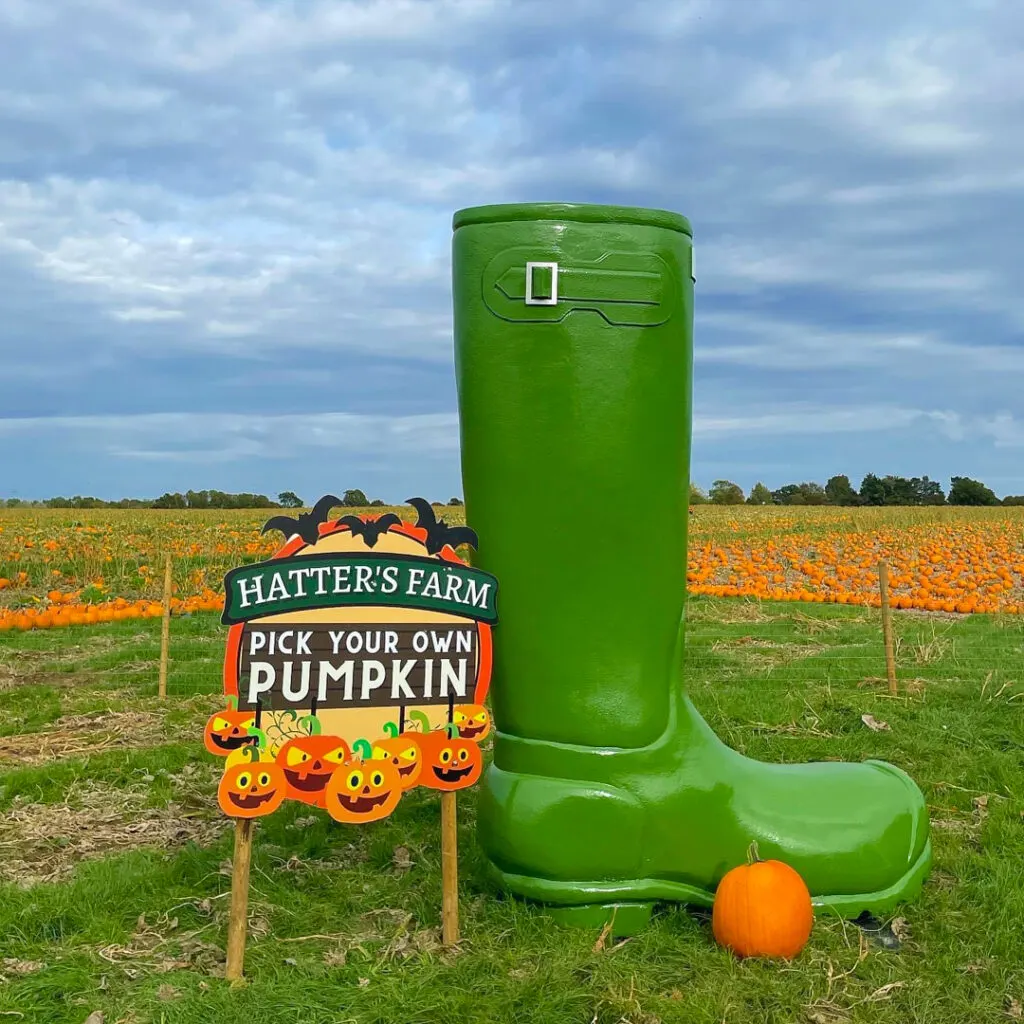 During Pumpkin Nights, you might even encounter some actors lurking in the darkness, enhancing the eerie atmosphere. Not to mention live street actors during the day and night!
Beyond pumpkin picking, Hatters Farm is one of the only spots with the popular Pumpkin Cannon activity. There is also a maize maze, which is lots of fun for little ones to run through.
Hatters Farm is holding an after-dark event named Pumpkin Nights! Make sure to bring a torch and soak up the spooky atmosphere of live actors, live music, a clown-themed maze and many 'surprises.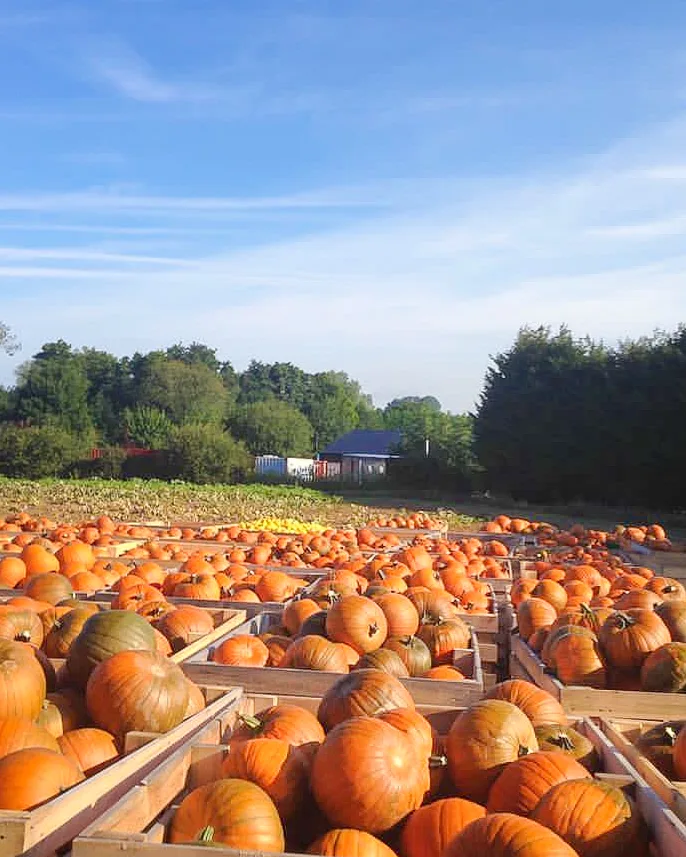 Pumpkin Nights run every evening from the 21st to the 24th and the 26th to 29th of October. Tickets for nighttime sessions are limited, so book well in advance to secure your spot.
Hatters Farm is open on select dates from October 1st to 29th. For the best pumpkin-picking photos, they recommend visiting sooner rather than later.
Address : Hatter's Farm, Takeley, Bishop's Stortford CM22 6NP, United Kingdom
6. Cobbs Farm
In Goldhanger, near the coastal town of Madlon, there is another opportunity to enjoy pumpkin picking in Essex this Autumn.
Cobbs Farm has a tonne of squash and pumpkin varieties. So whether you want to carve a scary creation or make a hearty soup, there are plenty of options.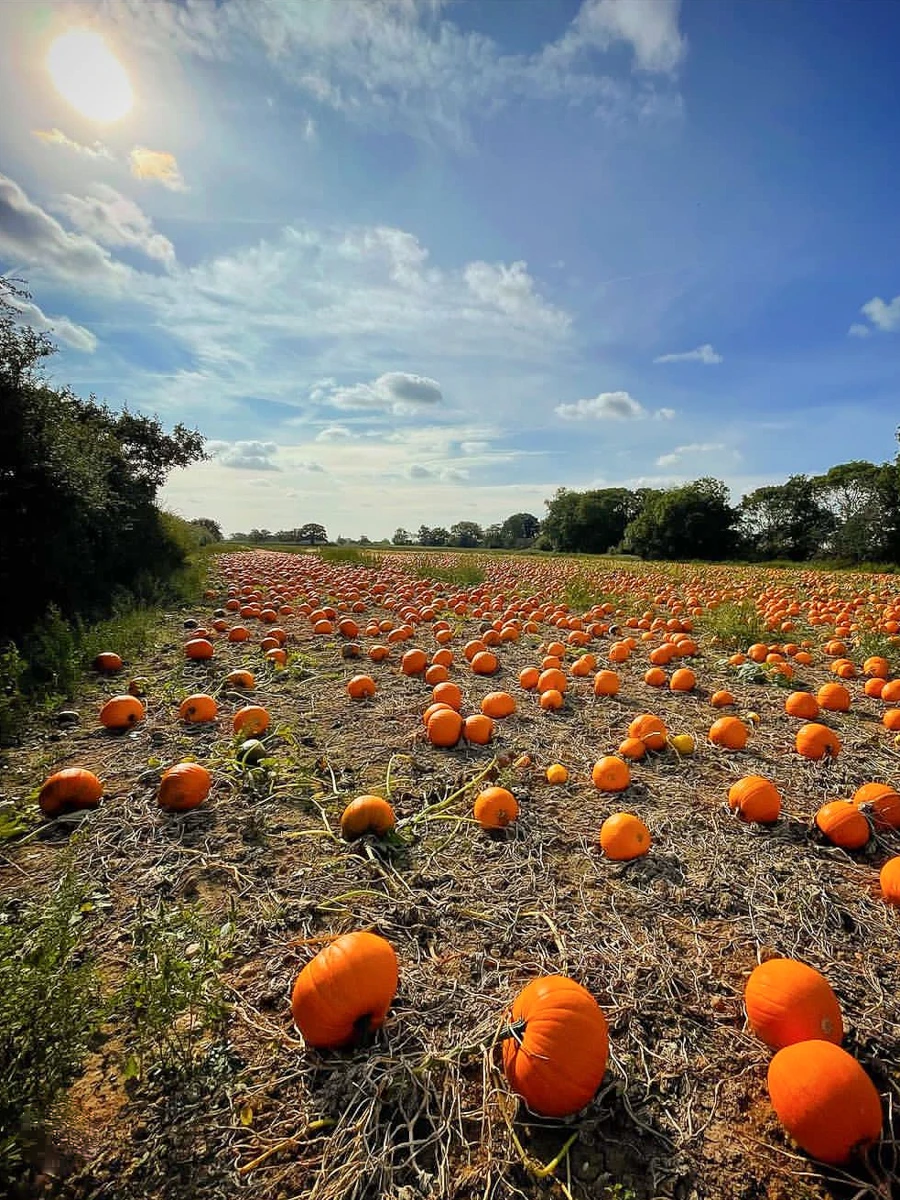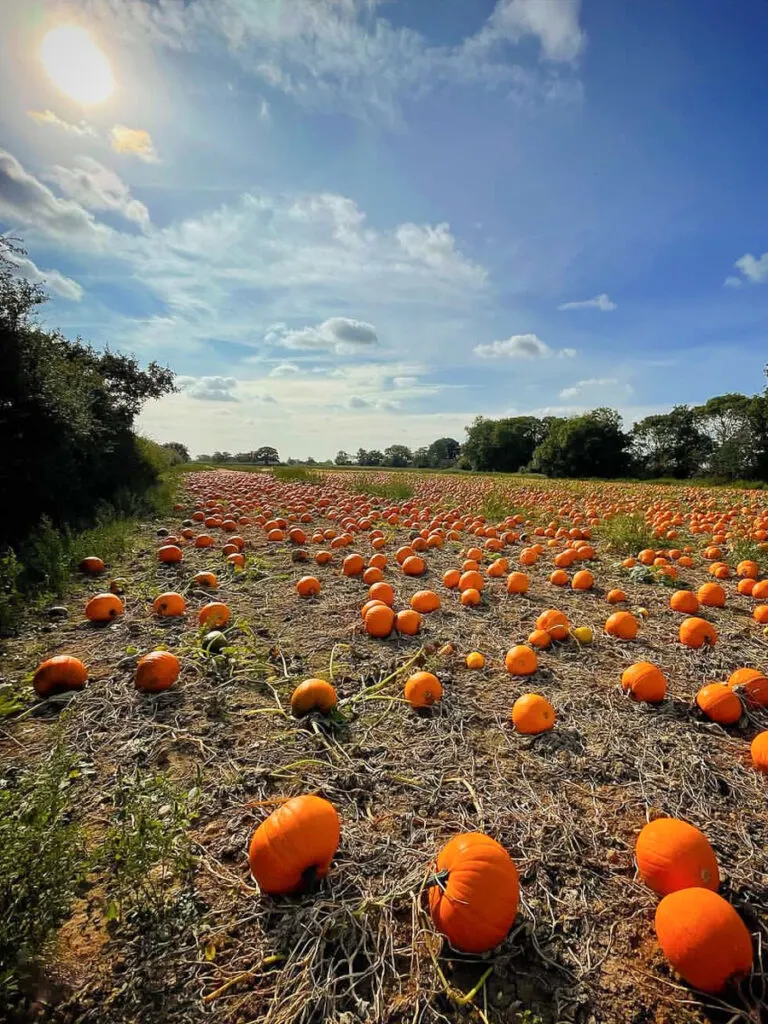 All the pumpkins are grown onsite, and the vines are visible, Cobbs cut them to make it a little easier to pick.
There is no charge to enter the farm. It's completely free, as is the car park. The price of pumpkins ranges from £1 to £12 each.
Opening hours are from 10 am to 4 pm however, Cobbs Farm suggests visiting at around 10 am midweek for a quieter visit.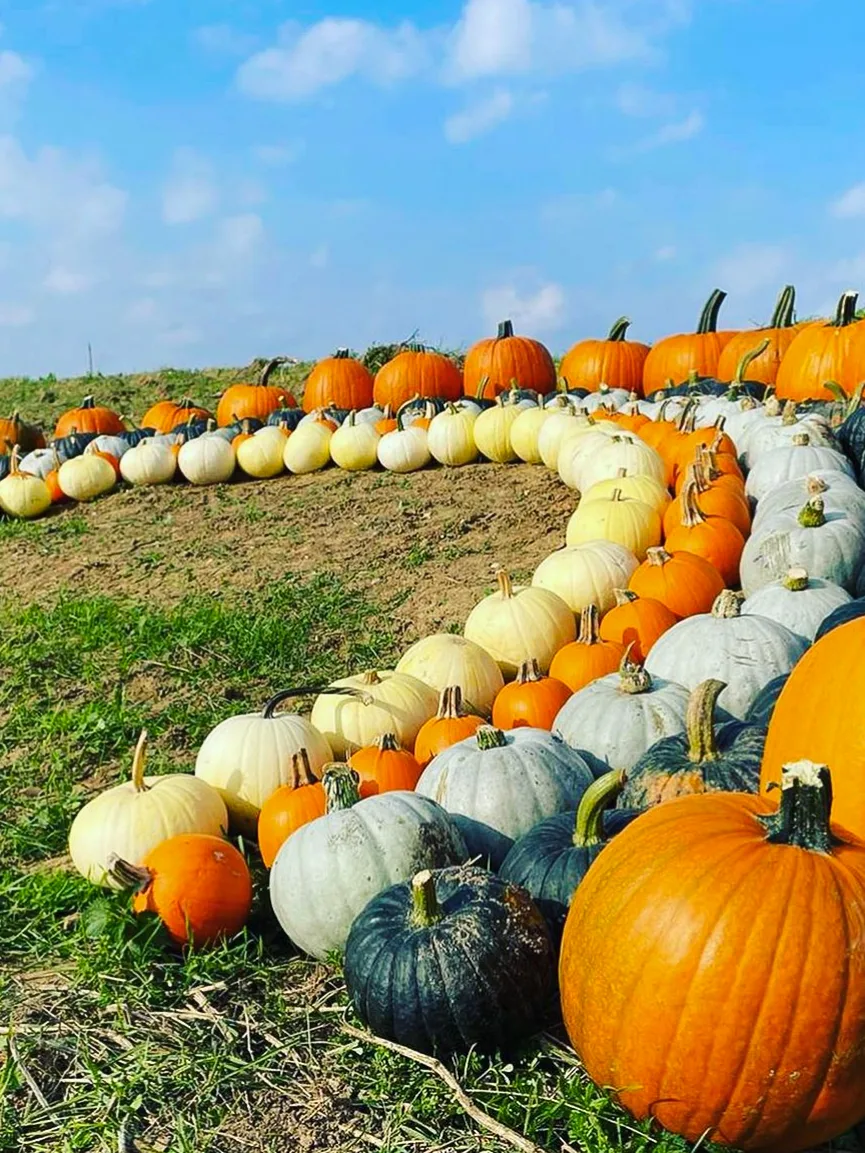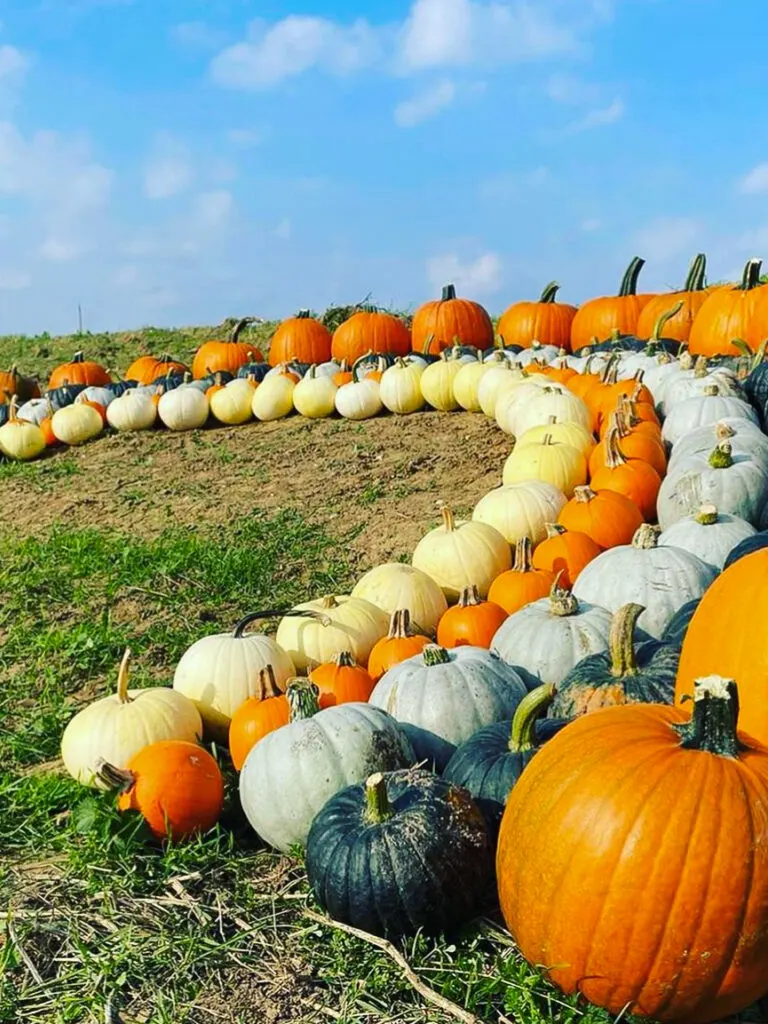 Unfortunately, for safety reasons, furry friends are not allowed beyond the car park.
Cobbs Farm is a working farm, and there is a reminder to consider this before arriving. Make sure to arrive dressed for the farm with wellie boots and, if necessary, wet gear, as there are plenty of puddles.
There are refreshments on site, serving scrumptious homemade cakes and hot/cold drinks. On selected dates, there is also a pop-up cafe by Wildestt Rumpis.
Cobbs Farm will only be open on selected dates in October, so check the website before travelling.
Address : Cobbs Farm, Maldon Rd, Goldhanger, Maldon CM9 8BQ, United Kingdom
7. Hurley Pumpkin Forest
Hurley's Pumpkin Forest, located near Wickford, Essex, has another fun pumpkin-picking experience this October.
The family-run farm has thousands of beautiful pumpkins, squashes, and gourds.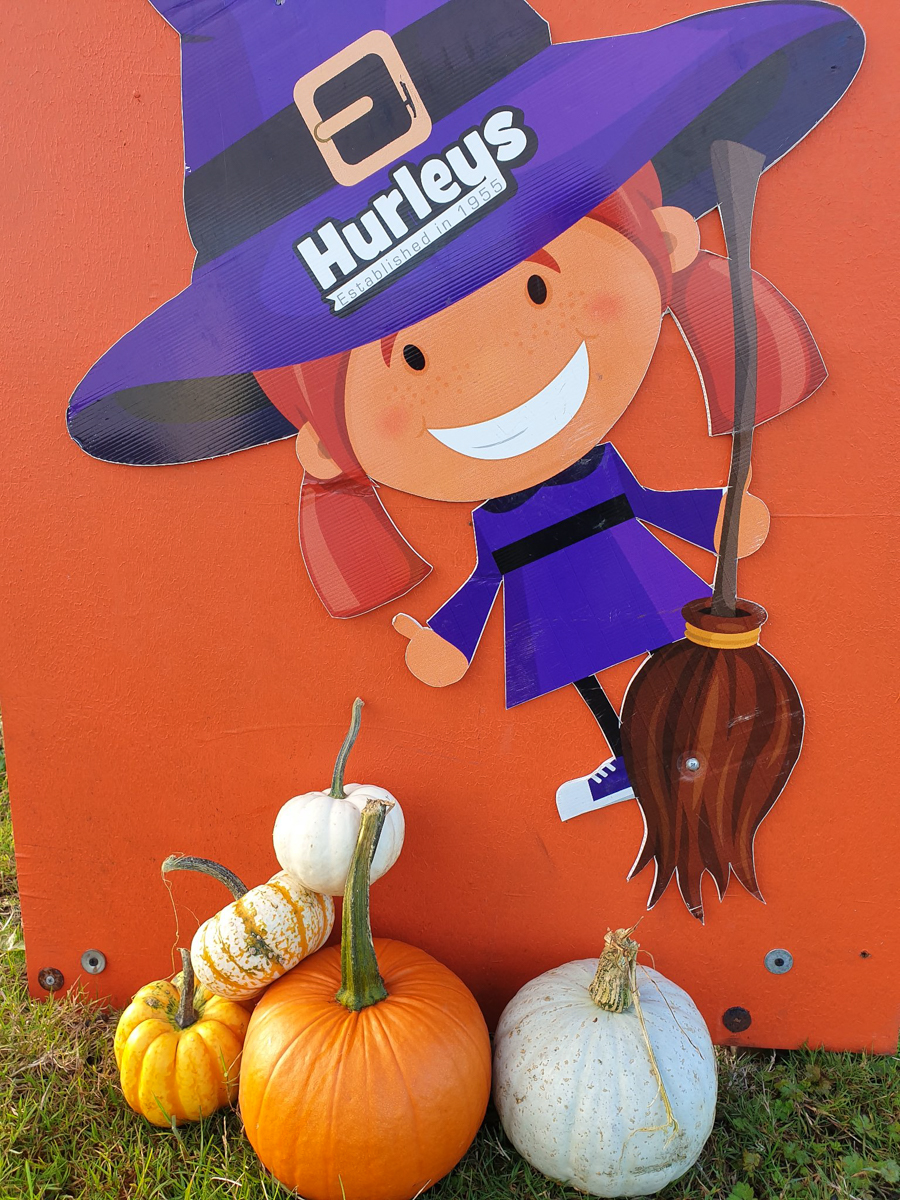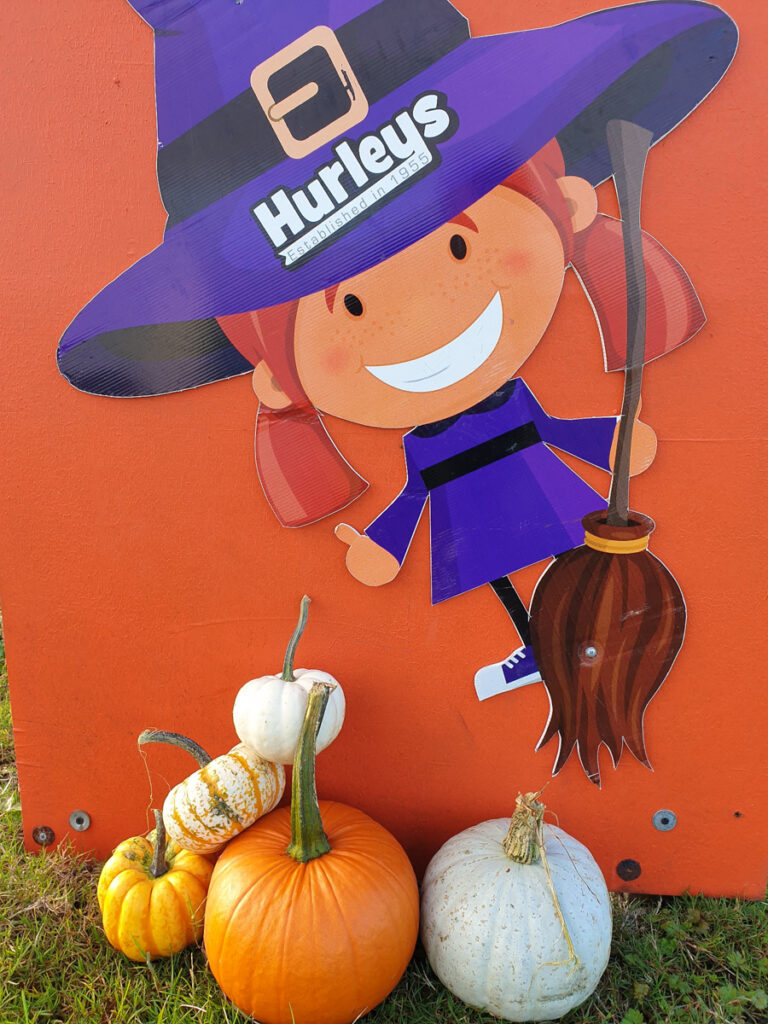 You are guaranteed to get some stunning photos of pumpkin picking in the Essex countryside.
There are various ticket types, including Main, Off-Peak, Extra Weekend, and Twilight. Each ticket grants entry for one car and up to six passengers.
In addition to pumpkin picking, the farm has exciting activities like pumpkin bowling, wizard's well-wanging, precious ring swing, pumpkin wizbee, and a witches' maze (subject to availability).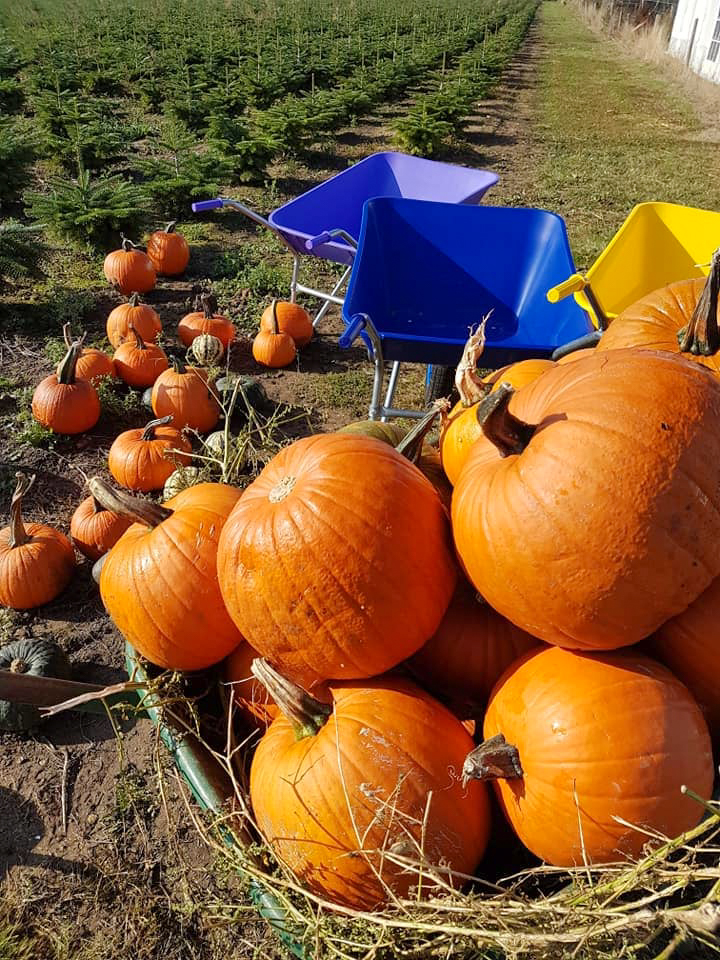 Whether you're visiting for a day of adventure or twilight magic, Hurley's Pumpkin Forest has something special for everyone.
Address : Woodham Rd, Battlesbridge, Wickford SS11 7QL, United Kingdom
8. Pumpkin Jim
Based in Walden, Pumpkin Jim is another spot to add to the list of places to go pumpkin picking in Essex.
For one week only, from the 21st to the 29th of October, Pumpkin Jim will be opening his doors for a fantastic Halloween experience.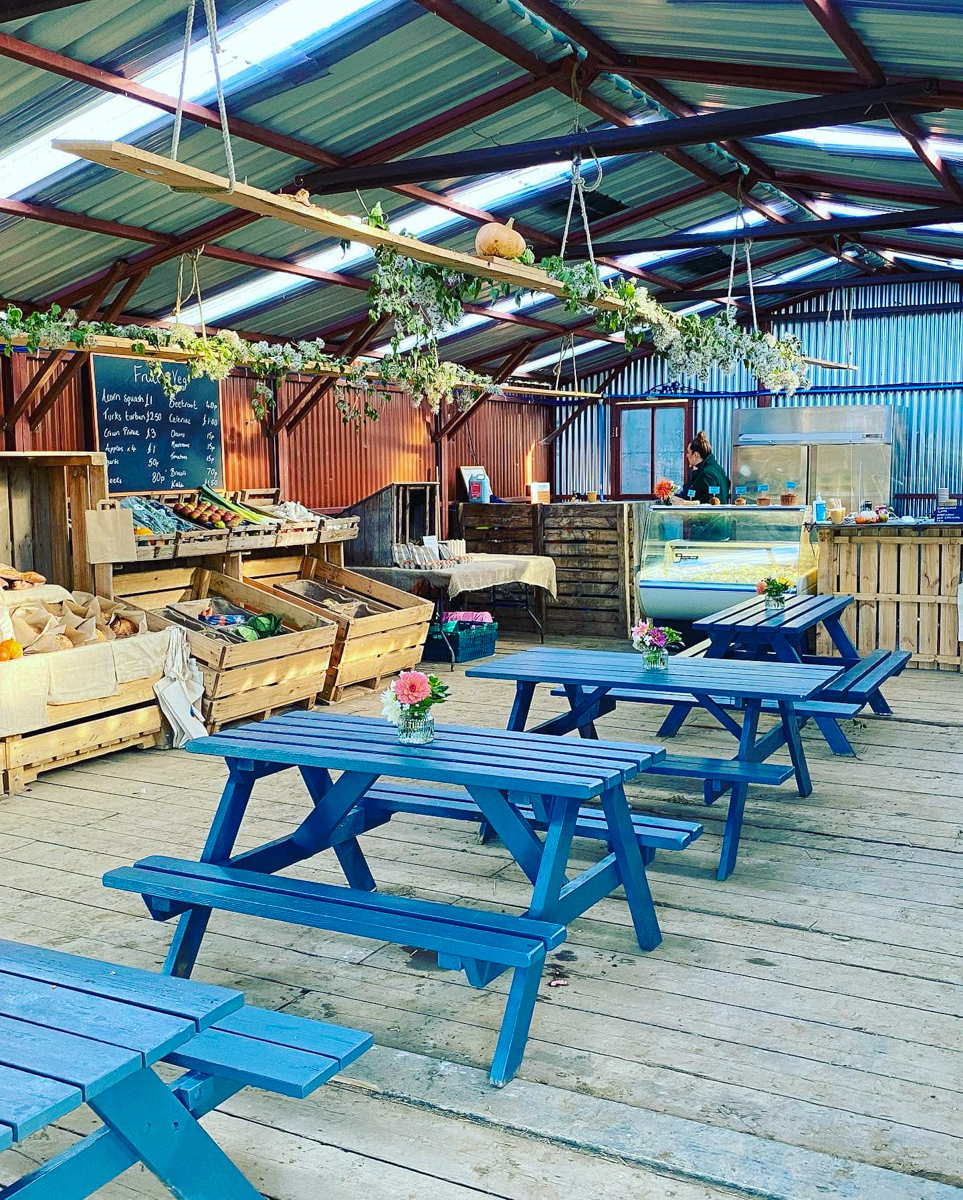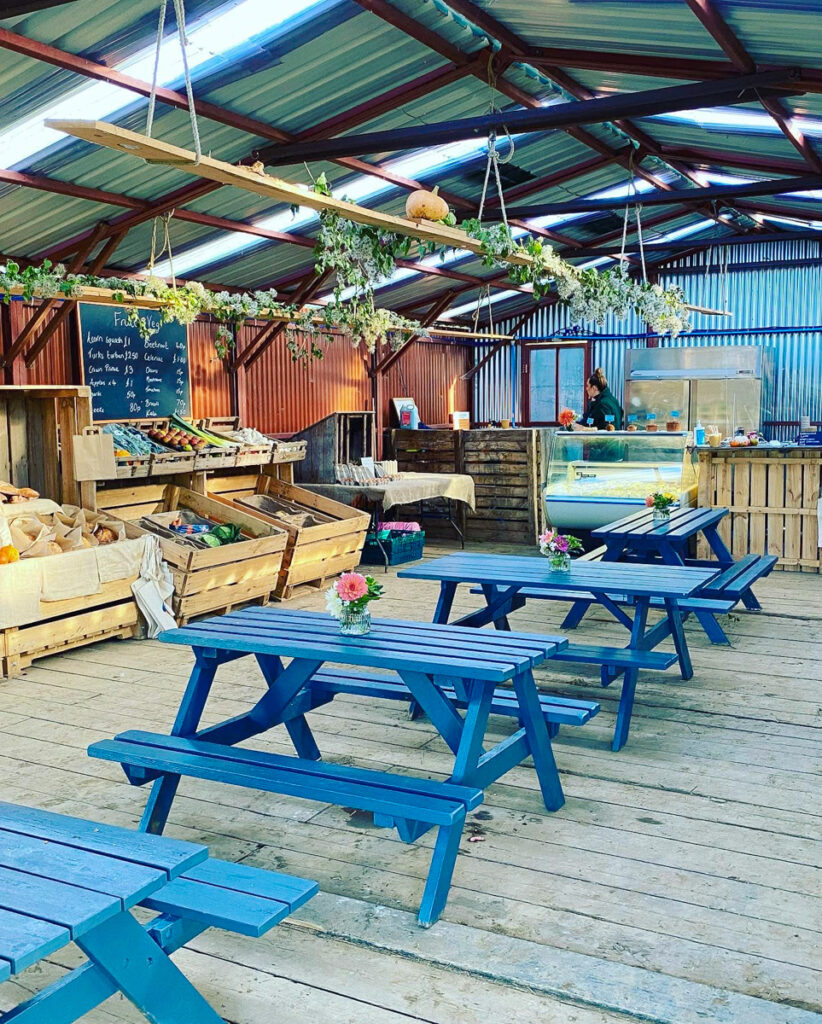 There will be plenty to choose from, featuring an array of pumpkins for carving and squashed for eating!
In addition to this experience of pumpkin picking in Essex, there are a tonne of activities for the kids, including sandpits, pedal tractors and straw bale pyramids.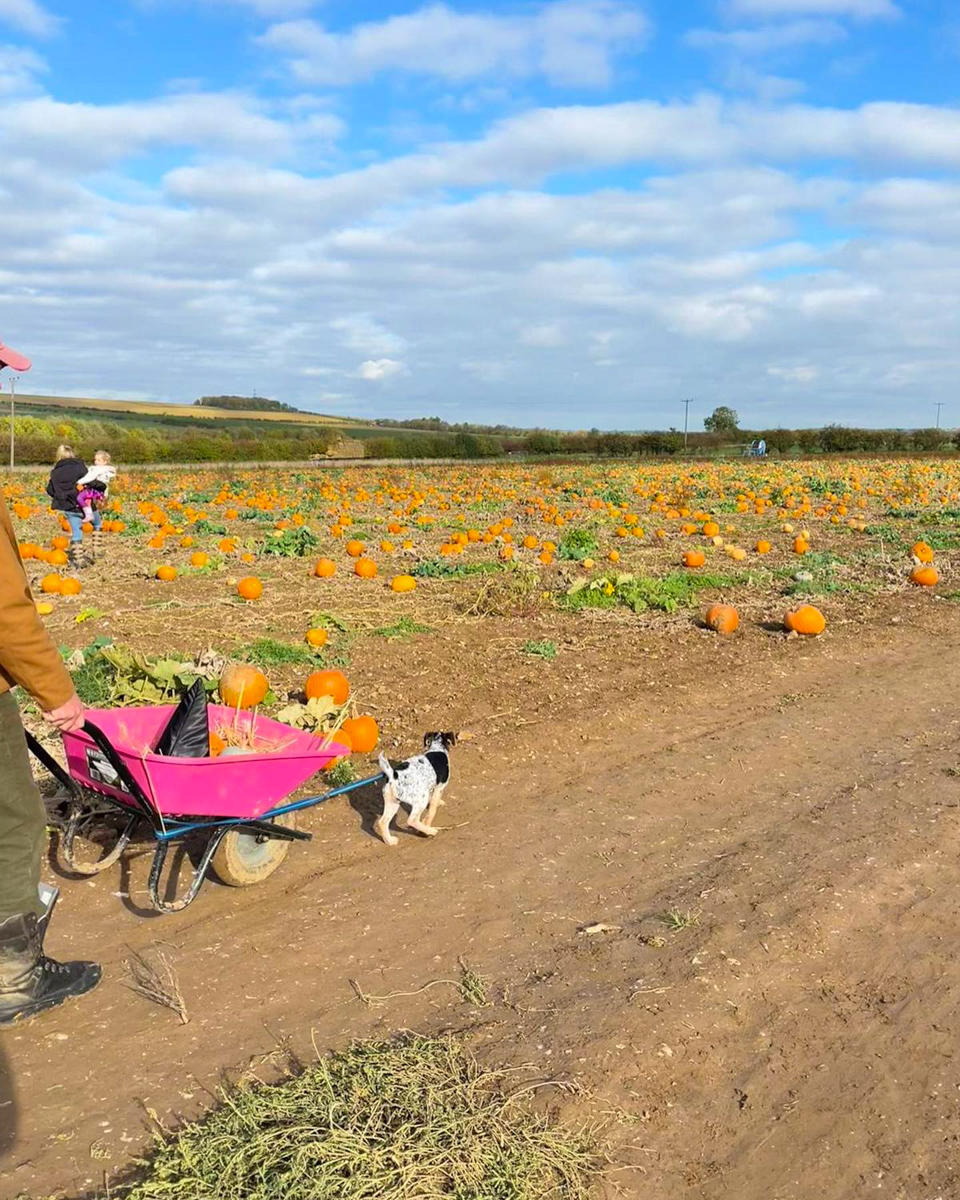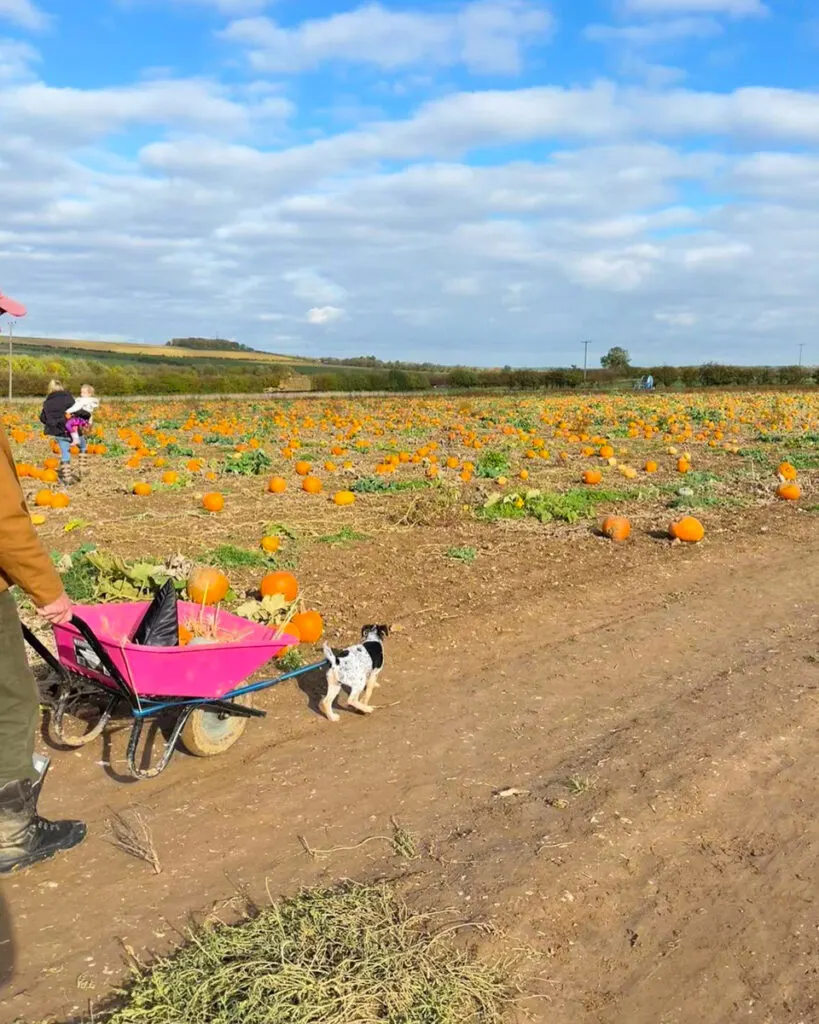 There will also be food trucks serving a variety of dishes. Not to mention the Fat Pumpkin Cafe for hot drinks!
It's best to book online before attending and also note the timings, which are 10 am to 3pm.
9. Hastys Adventure Farm
Based in Clacton On Sea, Hasty's Adventure Farm is a fantastic spot for pumpkin picking in Essex. It is one of the earlier farms to open up at the beginning of September for their Autumn trail featuring scarecrows and exciting picture hunts around the farm.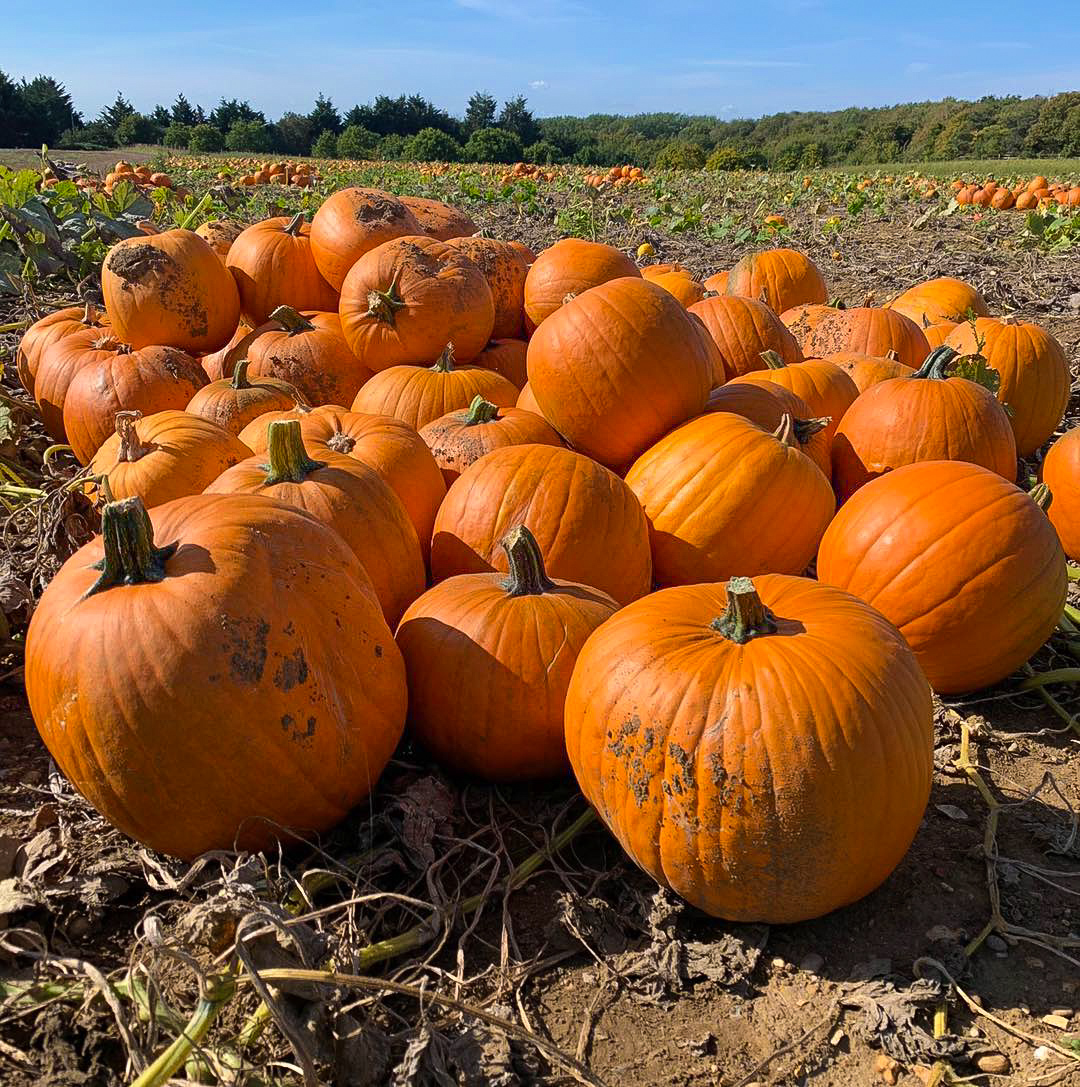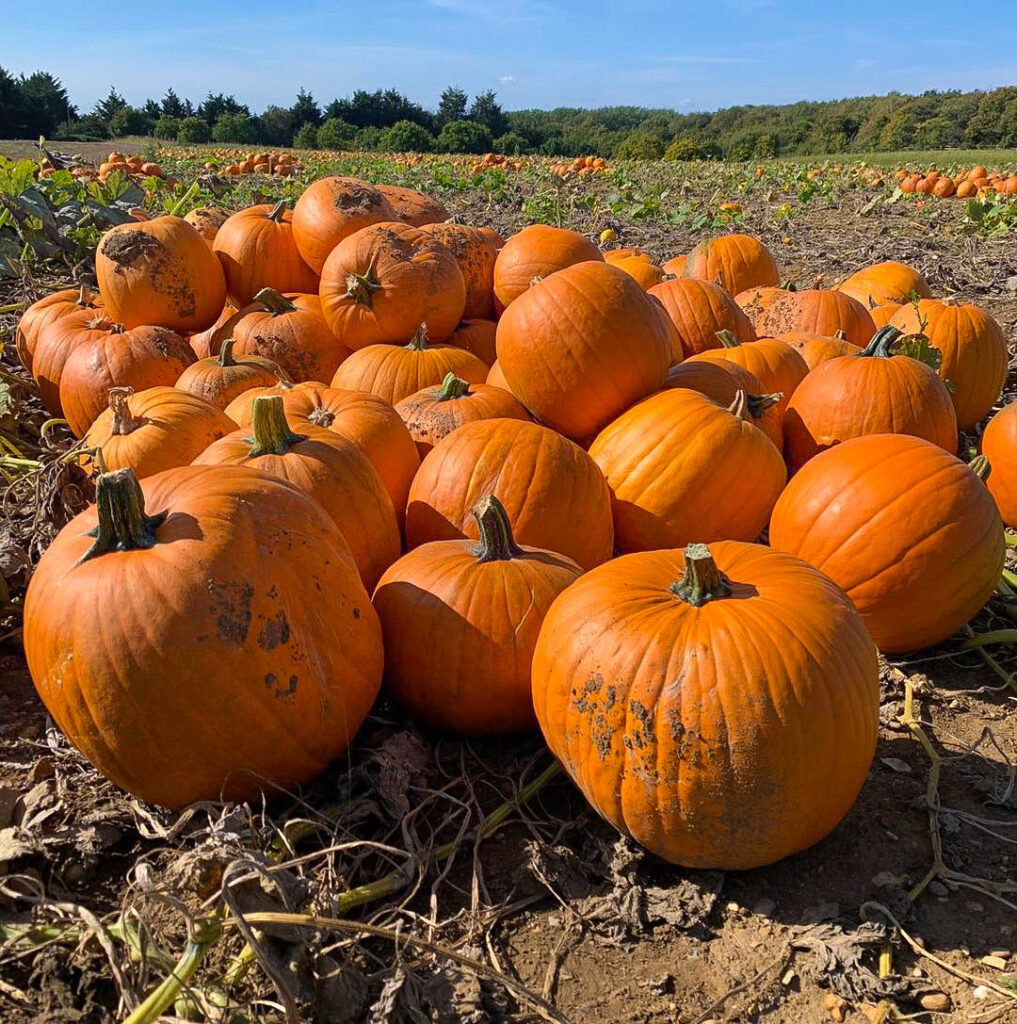 Pumpkin week happens a little later in October, from the 23rd to the 27th of October. This event will feature loads of fun activities, including the Happy Ghost Trail and a pumpkin selfie area.
There are three ticket options, starting from £9.95 for standard entrance. It's best to book tickets in advance.
Book your tickets for a fantastic Halloween adventure at Hasty's Adventure Farm!
September 6th to October 20th, 2023.
10. Lathcoats Farm
From October 14th, the Pumpkin Festival at Lathcoats Farm will start and run throughout October on specific dates. It's worth checking the website in advance for information.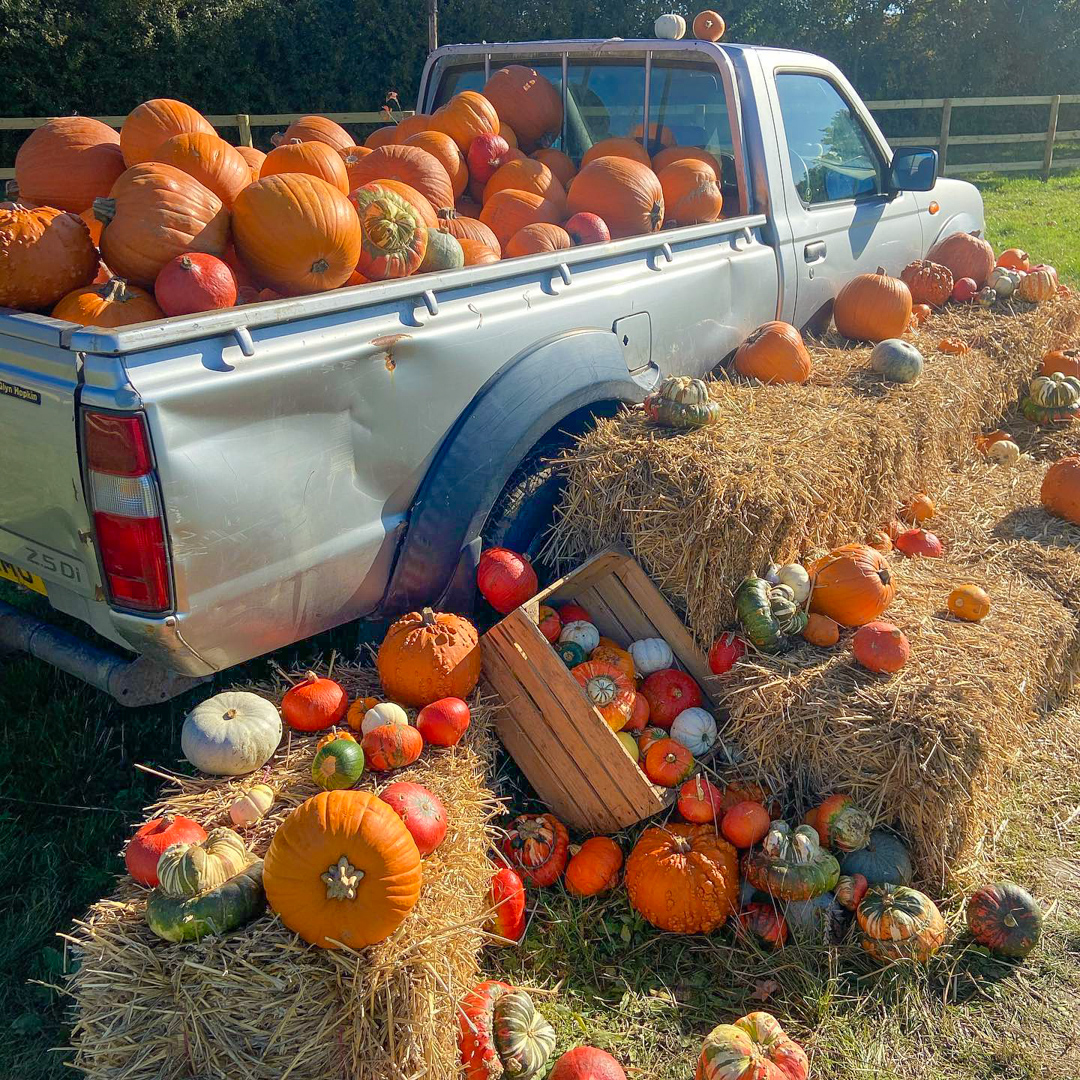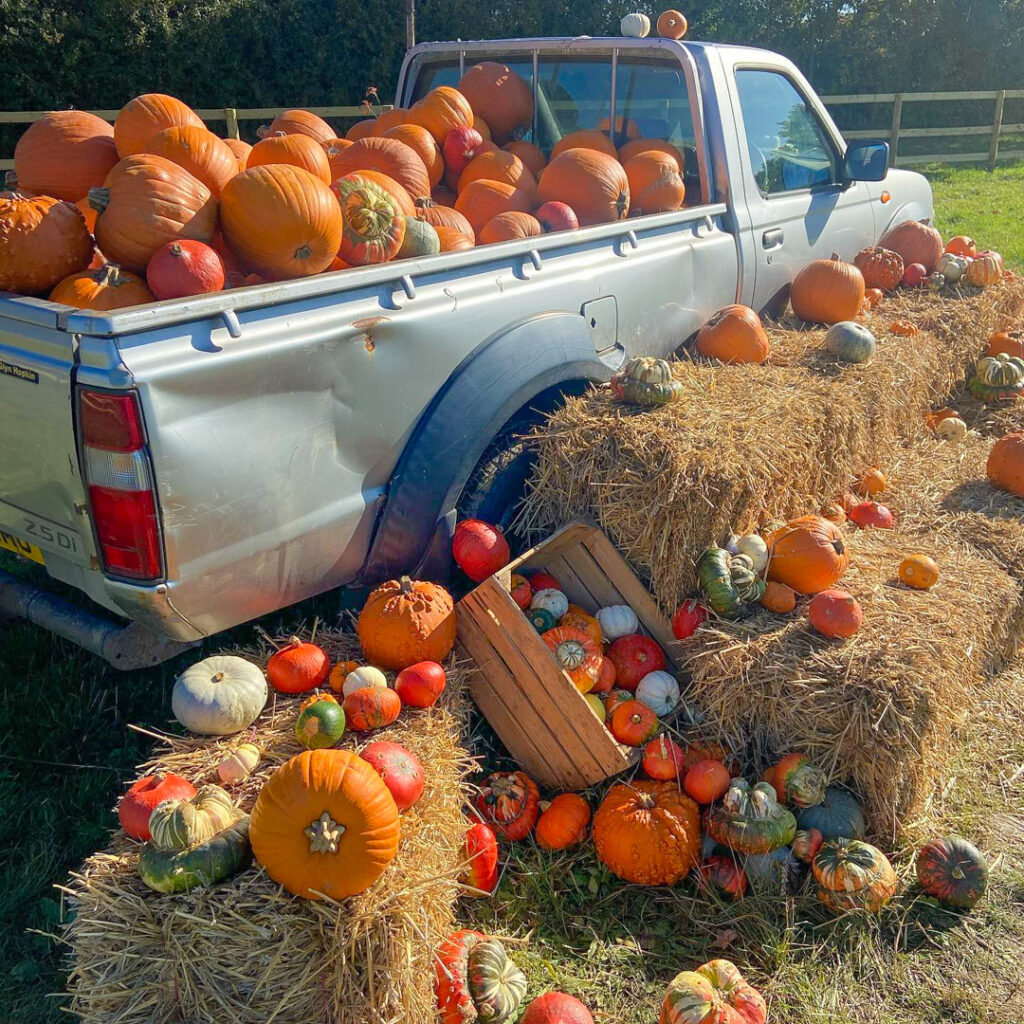 Aside from pumpkin picking, Lathcoats Farm has also arranged a Halloween hunt for visitors. You can also Pick Your own Apples. There is a specific Apple day on the 21st of October, which requires an additional ticket.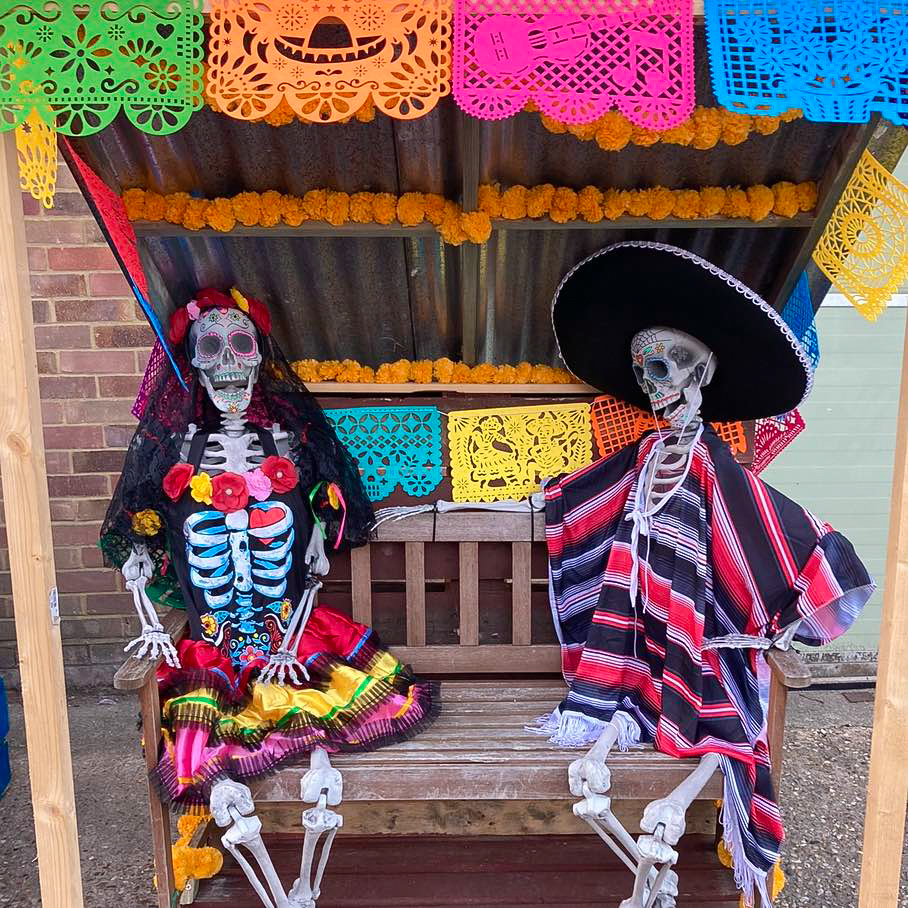 Booking is essential for access to the PYO Pumpkin Patch.
No booking is needed for the Halloween Hunt (subject to availability), PYO Apples, Farm Shop, or Cafe.
11. Frinton Farms
Closed for 2023- we hope to see it re-open for 2024 pumpkin season.
Top Tips For Picking The Perfect Pumpkin
Wondering which pumpkin to pick at the patch? Here are some tips to help before going pumpkin picking in Essex.
Inspect for Firmness: Look for pumpkins that are firm to the touch. Gently press your fingernail into the pumpkin's skin; if it leaves an indentation, the pumpkin may not be ripe or is already starting to spoil.
Check for Uniform Color: Choose pumpkins with a consistent, vibrant colour. Avoid soft spots, bruises, or discolouration, as these can indicate damage or rot.
Examine the Stem: A green, sturdy stem is a good sign of freshness. Avoid pumpkins with dried or brittle stems, as they may have been picked a while ago.
Size Matters: Consider the size you need for your intended use. Smaller pumpkins are great for carving intricate designs, while larger ones are ideal for making pies or decorations.
Avoid Soft Spots: Gently run your hand over the pumpkin's surface, checking for any soft or mushy spots. These can be signs of decay.
Listen for a Hollow Sound: Tap the pumpkin with your knuckles. If it sounds hollow, it's likely fresh. A dull thud may indicate over-ripeness.
Consider Your Purpose: Different pumpkins are suited for various purposes. For jack-o'-lanterns, select one with thin walls for easier carving. For cooking, opt for sugar or pie pumpkins, known for their sweet, dense flesh.
Inspect for Pests: Check for signs of insects or animal damage. Small holes or scratches on the pumpkin's surface may indicate unwanted visitors.
What To Do With The Pumpkin After Use
Depending on what pumpkin you chose and how you prepared it, there may be other uses for it!
As you carve it, you could keep the flesh and seeds to one side. Here are a few ideas:
Roasted Pumpkin Seeds: Don't toss those seeds! Clean and roast them with your favourite seasonings for a delicious and nutritious snack.
Pumpkin Puree: Scoop out the pumpkin flesh, puree it in a blender or food processor, and store it in the freezer. You can use it later for pies, soups, smoothies, or baking recipes.
Pumpkin Soup: Make a hearty pumpkin soup using the flesh of your carved pumpkin. Add spices like cinnamon, nutmeg, and ginger for extra flavour.
Pumpkin Smoothies: Blend pumpkin puree into your morning smoothies for a seasonal twist. It adds a creamy texture and a hint of autumn flavour.
Pumpkin Butter: Simmer the puree with sugar and spices to make a delicious pumpkin butter perfect for spreading on toast or mixing into yoghurt.
Pumpkin Pancakes or Waffles: Add pumpkin puree to your pancake or waffle batter for a fall-inspired breakfast treat.
Pumpkin Dog Treats: Share the pumpkin love with your furry friends by making homemade treats using pumpkin puree.
Composting: If you have a compost pile, the carved pumpkin can be composted to enrich your garden soil.
Bird Feeder: Hollow out the pumpkin and fill it with birdseed to create a natural bird feeder.
Decorative Lantern: After Halloween, consider repurposing your carved pumpkin as a decorative lantern by placing a candle inside. Just be sure to use a flameless candle for safety.
Natural Face Mask: Pumpkin contains vitamins and enzymes that are good for your skin. You can create a DIY face mask by mixing pureed pumpkin with yoghurt and honey.
Feed Wildlife: If you have local wildlife, like deer or squirrels, you can leave the pumpkin in a safe spot for them to enjoy.
Here is a pumpkin seed cluster recipe, and my personal favourite is a pumpkin frittata.
Finding alternative uses for your carved pumpkin can reduce waste and make the most of this versatile fall vegetable.
I hope you enjoyed reading this bumper post about going pumpkin picking in Essex. Did you visit any of the spots mentioned? Leave a comment. We'd love to hear from you.