Looking for things to do in February half term London, we have lots of fresh up to date info.
Luckily London has many events for families to keep toddlers & kids of all ages busy this half term.
London is full of fantastic things to do and see all year round. From theatres and sightseeing to family-friendly activities.
However, during the half-term break like Halloween and Christmas, the city pulls out all the stops and February break is no different.
The events are perfect for locals or anyone staying in a London hotel. While there are many events with an entrance fee, families don't need to spend a fortune either.
There are plenty of free activities and things to do that suit every budget. Below is everything happening in the February half-term London.
Check out our free things to do in London with kids.
February Half Term Activities London
When is Half Term in London?
Families may be wondering when is half term in London. UK schools have three half-term holidays throughout the school year.
The first is in October, followed by February and the last week in May. This year the February half term is from 13th – 17th February 2023. Some private school dates may differ slightly.
1. Twist Museum
The newly opened Twist Museum is full of immersive and interactive exhibits located near Oxford Circus in central London. Expect to challenge all of your senses through colour, perspective, shape, sound and many more.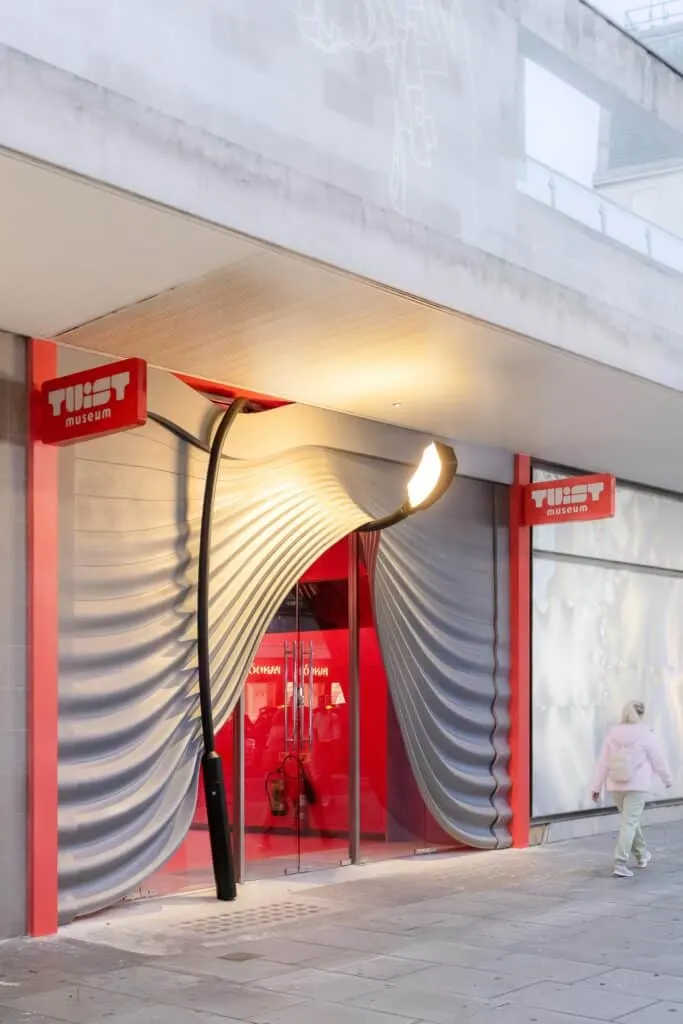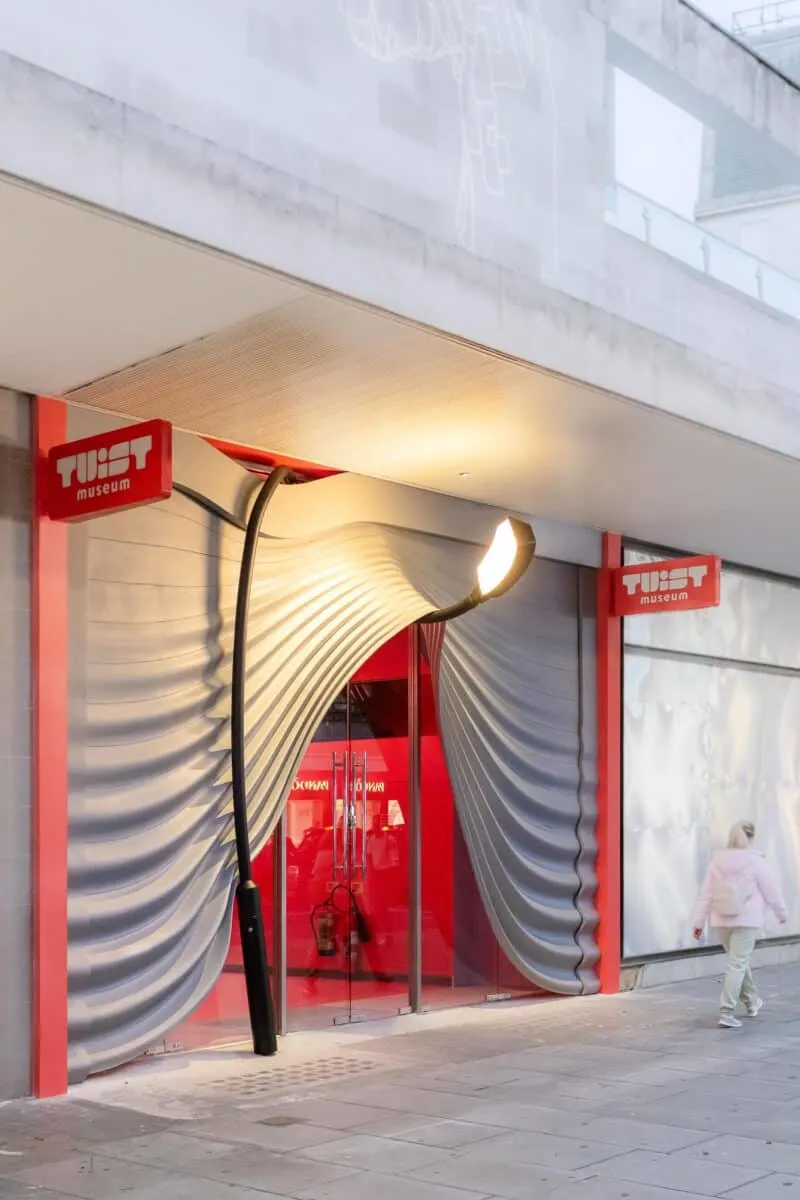 The museum is the perfect outing for a rainy day activity and a fun educational space for all ages. Visitors can expect to spend 45-90 mins in the creative space dependant on the speed you wish to experience the exhibit.
Strollers can be brought to the venue but need to be left in the allocated buggy parking area while moving about the exhibition.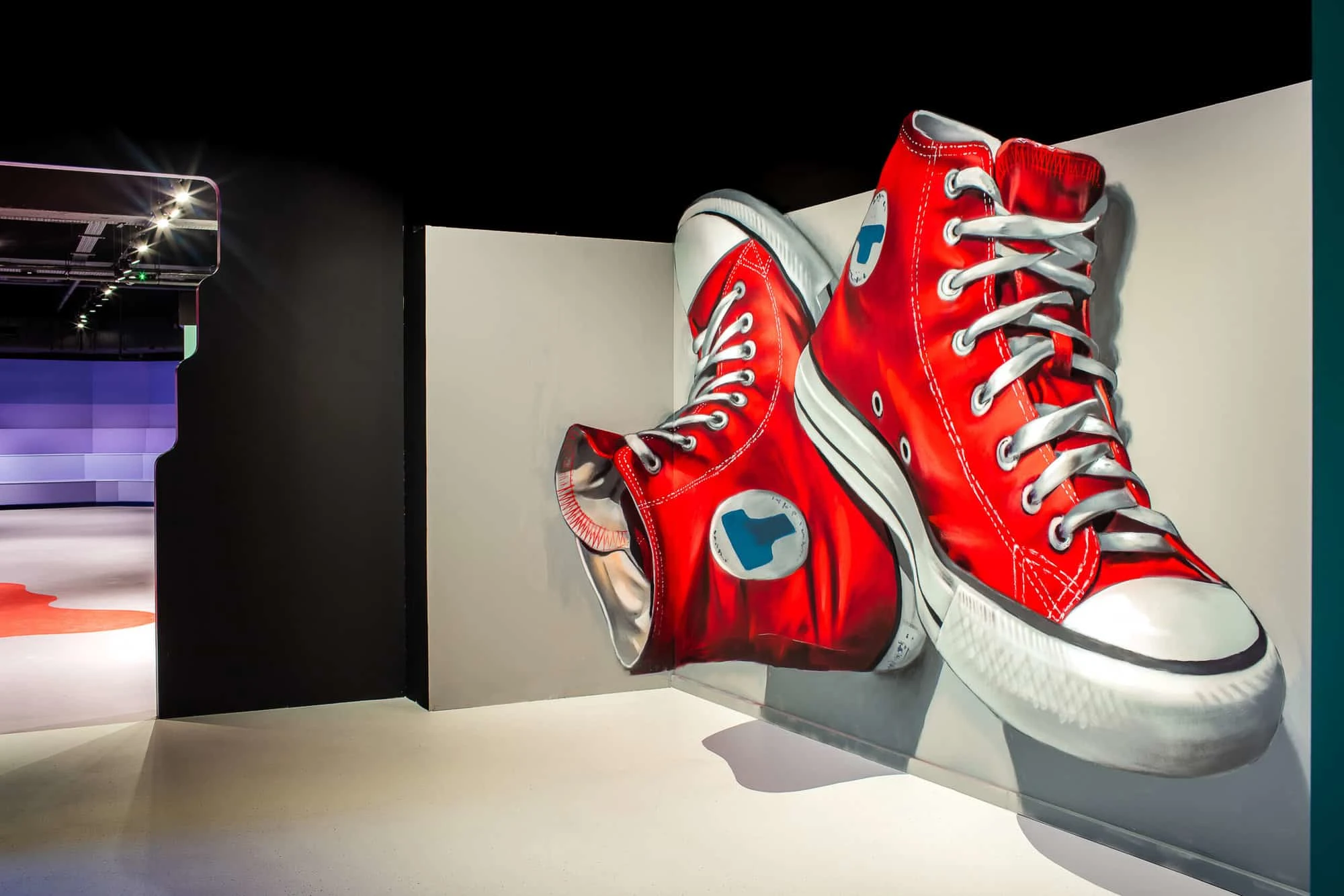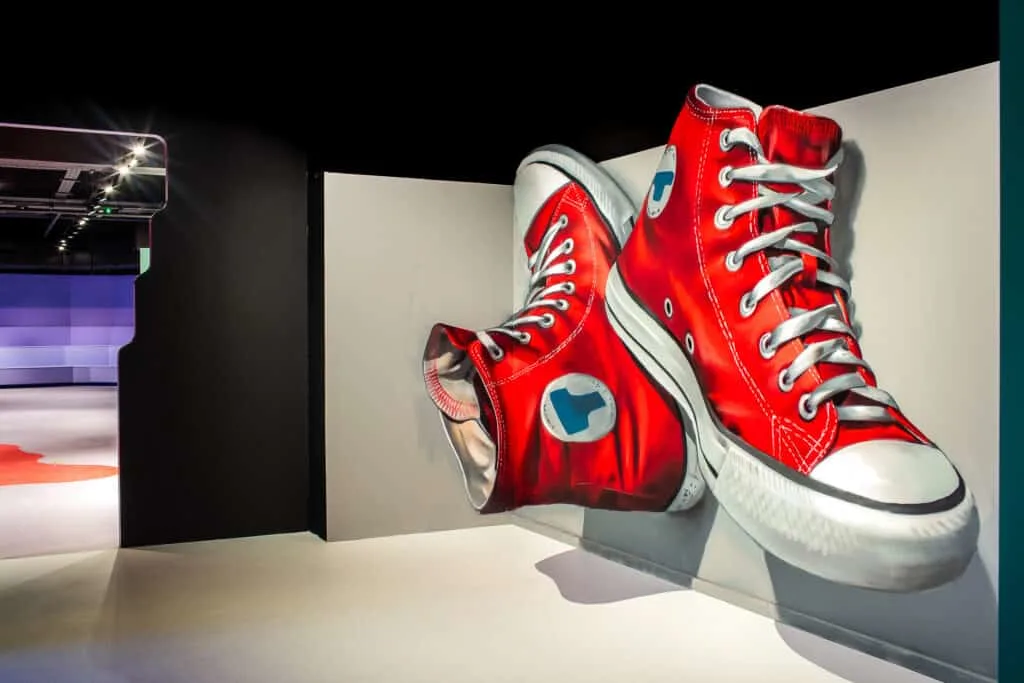 Tickets can be purchased at the venue or bought online here prior to visiting.
2. Postal Museum
The Postal Museum showcases the incredible impact that postal communication has had on the world through interactive and family friendly exhibits. This February half term the Museum is hosting an array of drop in activity sessions for all ages.
Children can take part in designing their own Cyphers for letterboxes, get involved in family printmaking workshops or write a time capsule letter to their future self!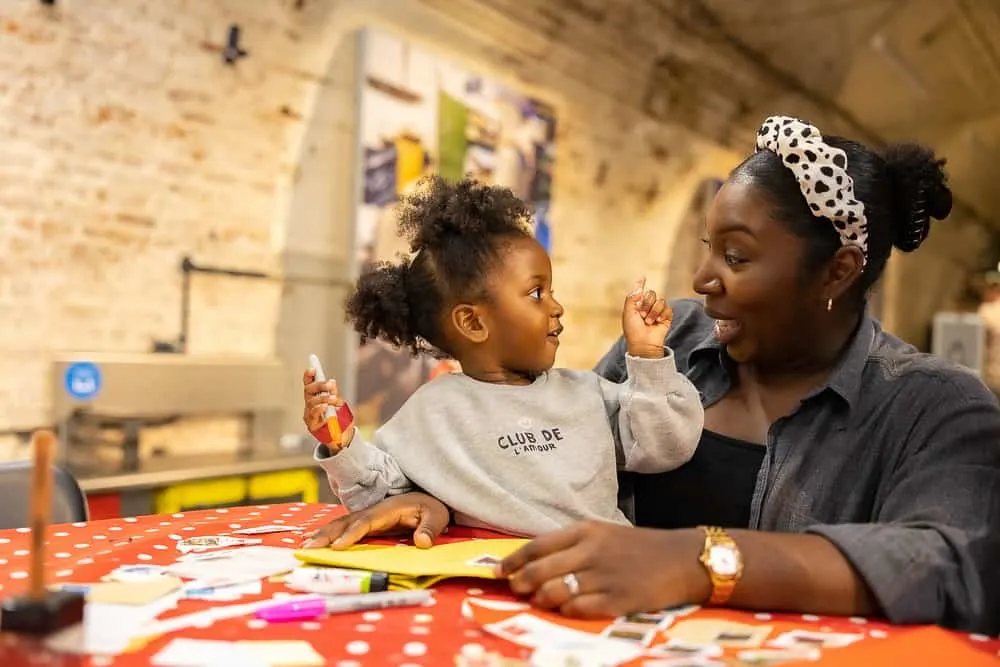 All activities are included in the museum ticket and include 1x Mail Rail ride on the underground postal railway.
Designing Cypher Stones, Saturday 11th to Sunday 12th Feb, 10.30 – 16.00.
Family Printmaking Workshop: Sign of the Times, Tuesday 14th to Wednesday 15th Feb, 11 – 13.00 and 14.30 – 16.30.
To My Future Self: Time Capsule Letter Writing, Thursday 16th to Friday 17th Feb.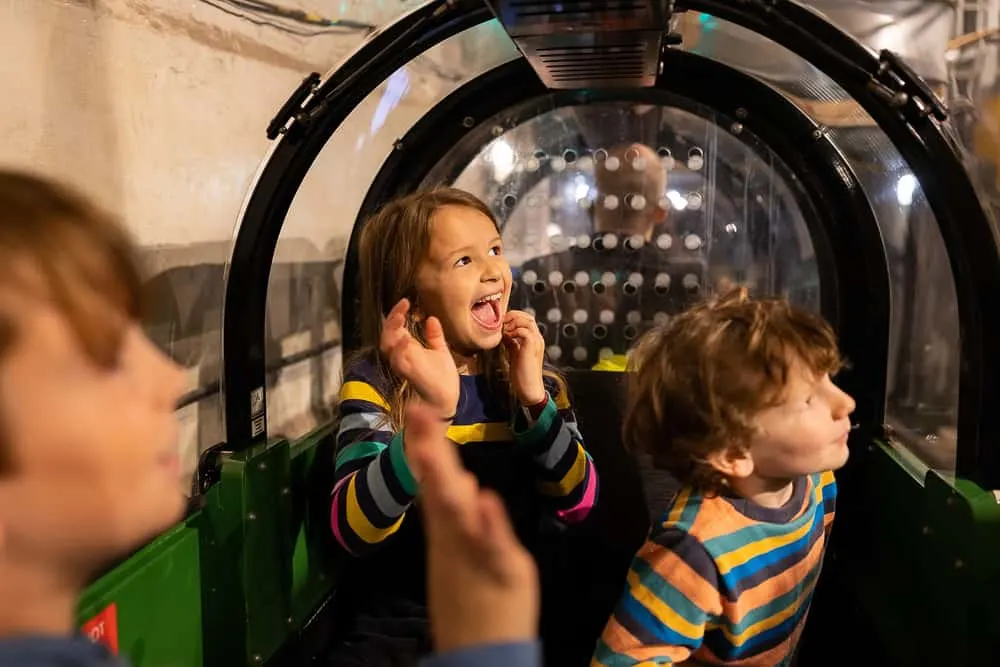 The Postal Museum, 15-20 Phoenix Place, London WC1X 0DA
For Postal Museum tickets click here.
3. Wands and Wizards Exploratorium
The Wands and Wizards Exporatorium is a 5 storey townhouse set in the heart of Soho, central London.
The Exploratorium is an immerisive experience venue that brings magic to life for people of all ages with its patented magic wand tech and mad scientist food and beverages.
Create your own magic wand in the Wand Makers Attic, step into the imagined worlds of your childhood and choose your own working magic wand, bringing it to life through the magic of science.
A Wizard afternoon tea is also available where magic wands work their magic brewing interactive teas and treats.
The Cauldron London is located at 5d Stoke Newington Road, London, N16 8BH
Buy tickets to The Wands and Wizards Exploratorium here.
4. Harry Potter Photographic Exhibition
Families can take a Black Cab Tour or a Warner Bros Harry Potter Studio tour any day of the year.
However, the Harry Potter Photographic Exhibition in heart of London's Covent Garden is for any die-hard fan and one of the best February half-term activities in London. It gives a behind-the-scenes look at many parts of the iconic film!
After wandering around and taking photos, families can rest their tired feet at London's only bottled Butterbeer bar. In fact, they have the opportunity to take a few bottled Butterbeer home.
Find out more details about the Harry Potter Photographic Exhibition here for February Half Term London.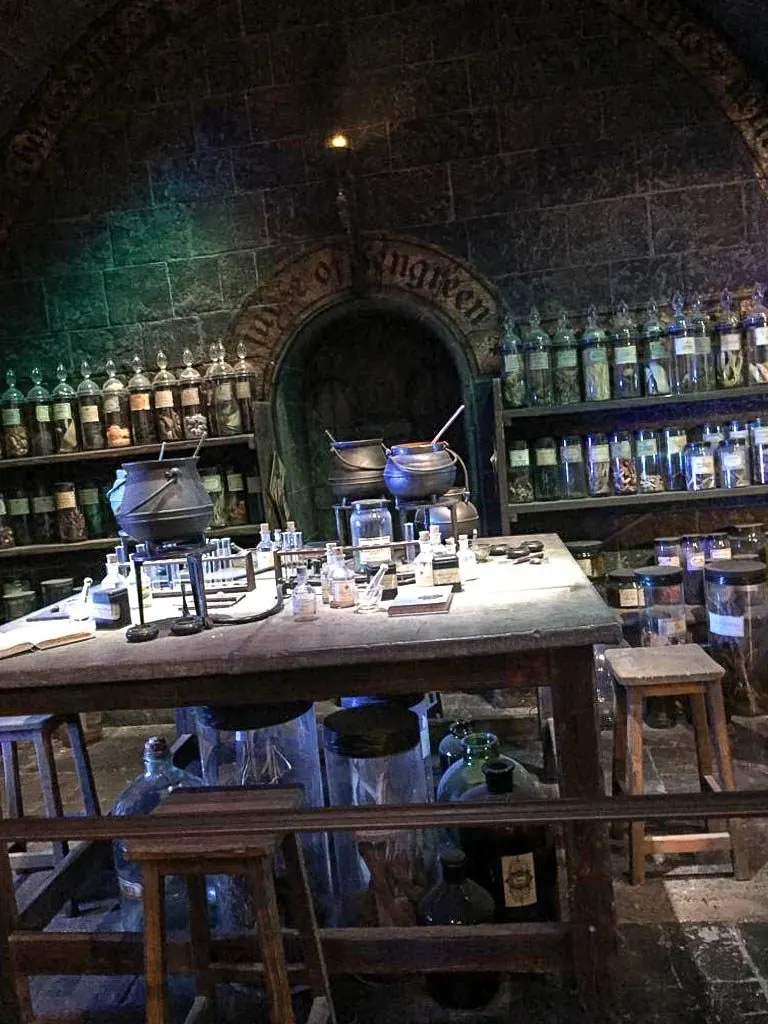 5. Imagine Children's Festival
Head to Southbank Centre to enjoy a number of family-friendly activities for half term in London. The Imagine Children's Festival has 160 events happening in 10 days. Over half of the events are free of charge and there is a lot to choose from.
The theme is wellbeing and mindfulness and some of the events families can expect to see are children's theatre, comedy, music, literature, and dance. Fun is not reserved for kids only as there are plenty of opportunities for the grown-ups to get involved.
Check out all the details about the Imagine Children's Festival here for February Half Term London.
6. The Science Museum
The Science Museum is a wonderful place to visit and has plenty of things to do for kids of all ages. The hands-on experience means children and adults can explore the many objects and exhibitions.
The museum has lots of half term London activities and extended opening hours. While it is free to visit, families need to book a ticket online.
Some of the gallery events have an additional charge and timed entry so they can be purchased on the website.
Click here to see all of the events at the Science Museum for February Half Term London.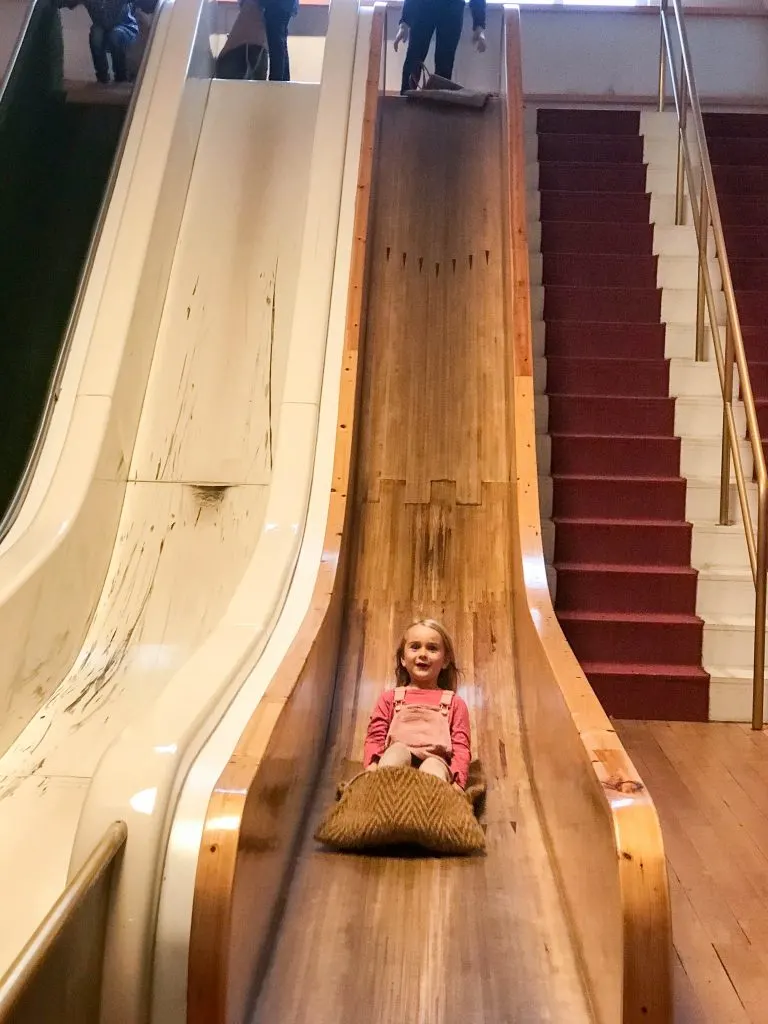 7. Go Ape
For adventurous half-term activities in London, Go Ape can be found at several locations across the city. There are three types of adventures and height restrictions do apply. However, kids 4 and above can participate with adult supervision.
Children can walk across bridges and hop on zip lines on many treetop adventures. The park is known for its stunning views and is a popular place for birthday parties.
It's not possible to turn up on the day, so pre-booking is essential. Each location provides different adventures so check online before arriving.
Find out more about Go Ape treetop experience here for February Half Term London.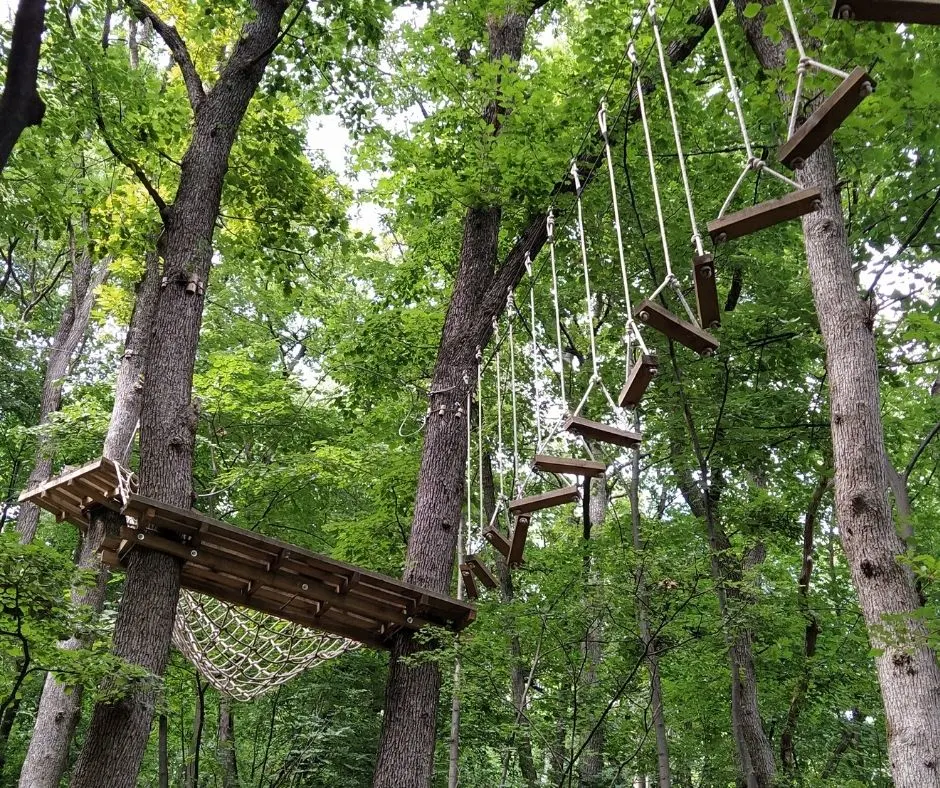 Our favourite Go Ape site is in Battersea playground.
8. Tootbus Kids Tour
Tours of London may not sound exciting when it comes to half-term activities in London, especially for younger members of the family. However, the Tootbus Kids tour is designed especially for kids between the ages of 6 and 12.
The tour lasts 45 minutes and takes passengers past the London Eye, Houses of Parliament, Big Ben, Westminster Abbey, Pall Mall, Piccadilly Circus, Downing Street, and many more. The guide onboard provides commentary to keep kids amused as they learn more about London's attractions.
To book tickets on the Tootbus Kids Tour click here for February Half Term London.
9. Escape Rooms At Enigma Quests
In London, Enigma Quests has established a collection of escape rooms explicitly designed for children ages ten and older. Irrespective of the weather outside, it is a perfect setting for families to enjoy together.
With three different family-oriented games, kids can let their imagination run wild and complete the chosen mission in 60 minutes.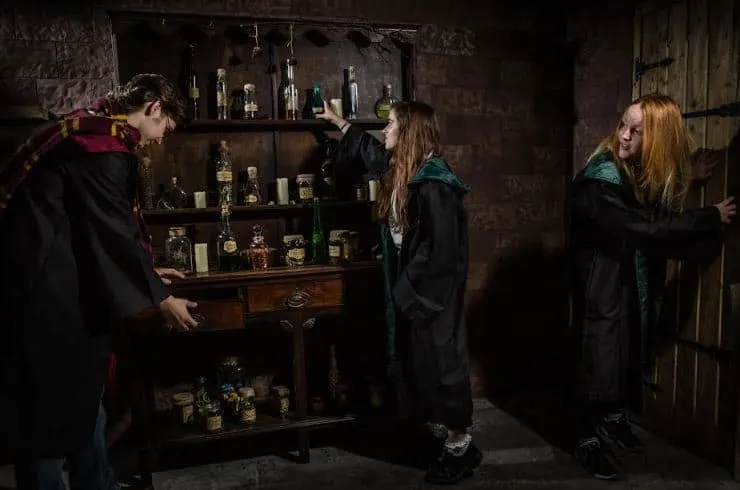 The quests include:
School of Witchcraft and Wizardry: For those who love all things supernatural to escape and have a great time.
Million Pound Heist: An escape room that requires a devious and sharp mind to escape with the loot.
Submarine: Mission Wavebreak: Getting out of this escape room will require teamwork, so sharp and calm minds will need to work together quickly.
To book Enigma Quests tickets for February Half Term London.
10. Sharky & George February Half Term Holiday Camp
Despite the slightly chilly weather outside, Sharky & George February Half Term Holiday Camp is here to keep you warm and cosy during the holidays.
With plenty of activities in store at Parsons Green Club, kids from ages 5 to 11 can partake in many fun events from February 13 to the 17th.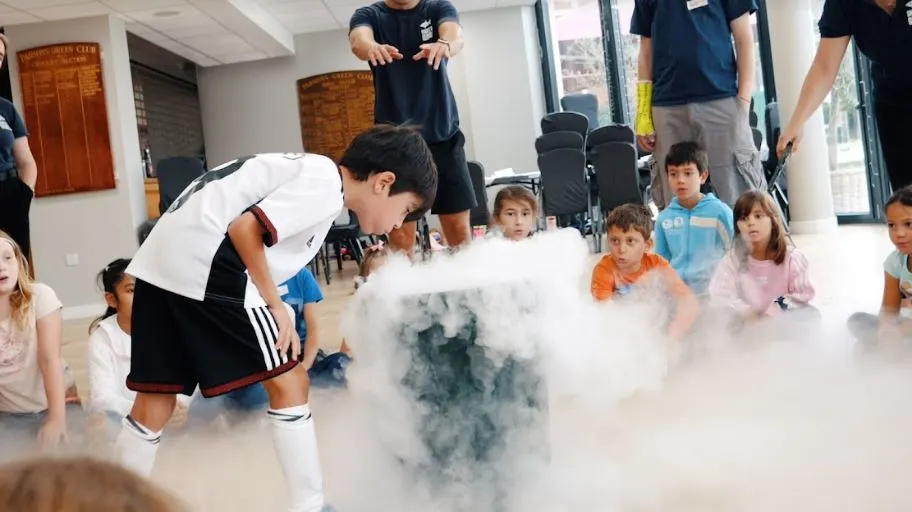 Running daily from 9 AM to 4 PM each day, kids will participate in chocolate making, mad science, graffiti workshops, nature trails, spy mysteries, fashion shows, and many more during this holiday camp.
Children who wish to experience the camp for the day can also purchase single-day passes.
For tickets to the Sharky & George Holiday Camp for February Half Term London.
11. Tower Bridge Cat Day
Tower Bridge Cat Day will take place on February 11 in London, where young readers and their families can join in with fun activities, meet Bella the Cat and friends, and take part in a special reading session of the new Tower Bridge Cat ABC book.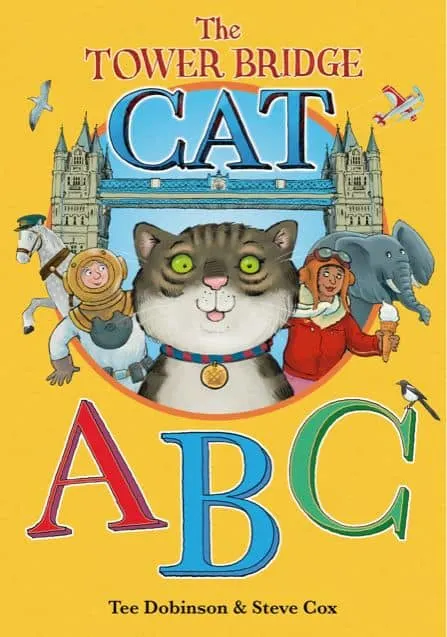 The Tower Bridge Cat Trail will offer families a fun and interactive way to explore the historical icon. At the same time, the fourth book in the series will delight readers with a brand new adventure of the beloved cat character.
Launching these new attractions on the same day is a way to mark the special occasion.
For more information and tickets for February Half Term London.
Timings: 11 AM to 5 PM in the Engine Rooms.
Location: Bridge Masters Residence, Tower Bridge Rd, London SE1 2UP, United Kingdom
12. The Conservatoire
The Conservatoire has courses in art, music and drama for babies, toddlers, kids and teenagers. For little ones, there are workshops to explore music and sounds, learn actions or get creative with many arts and crafts activities.
In fact, there are plenty of things to do half term London at the Conservatoire.
Kids aged eight and over have the chance to learn more about drama, drawing and music. Courses prices range from £22 to £65 and last from one and a half hours to half a day.
Times and dates vary and can be checked on the website.
Find out more about the course at The Conservatoire here for February Half Term London.
13. Kidzania
Kidzania is a franchise and has locations all over the world. The London branch has won many awards and is popular with both kids and parents. KidZania always has things to do in half term London. It is a city, run by kids for kids!
It is aimed at kids aged 4-14. Inside kids can role-play different professions. There is a bank, a shop, a vet and more. Kids are given money as they enter and can use it how they wish inside.
Don't worry if kids have younger siblings, there is a dedicated area for babies and toddlers to play.
For Kidzania ticket deals click here for February Half Term London.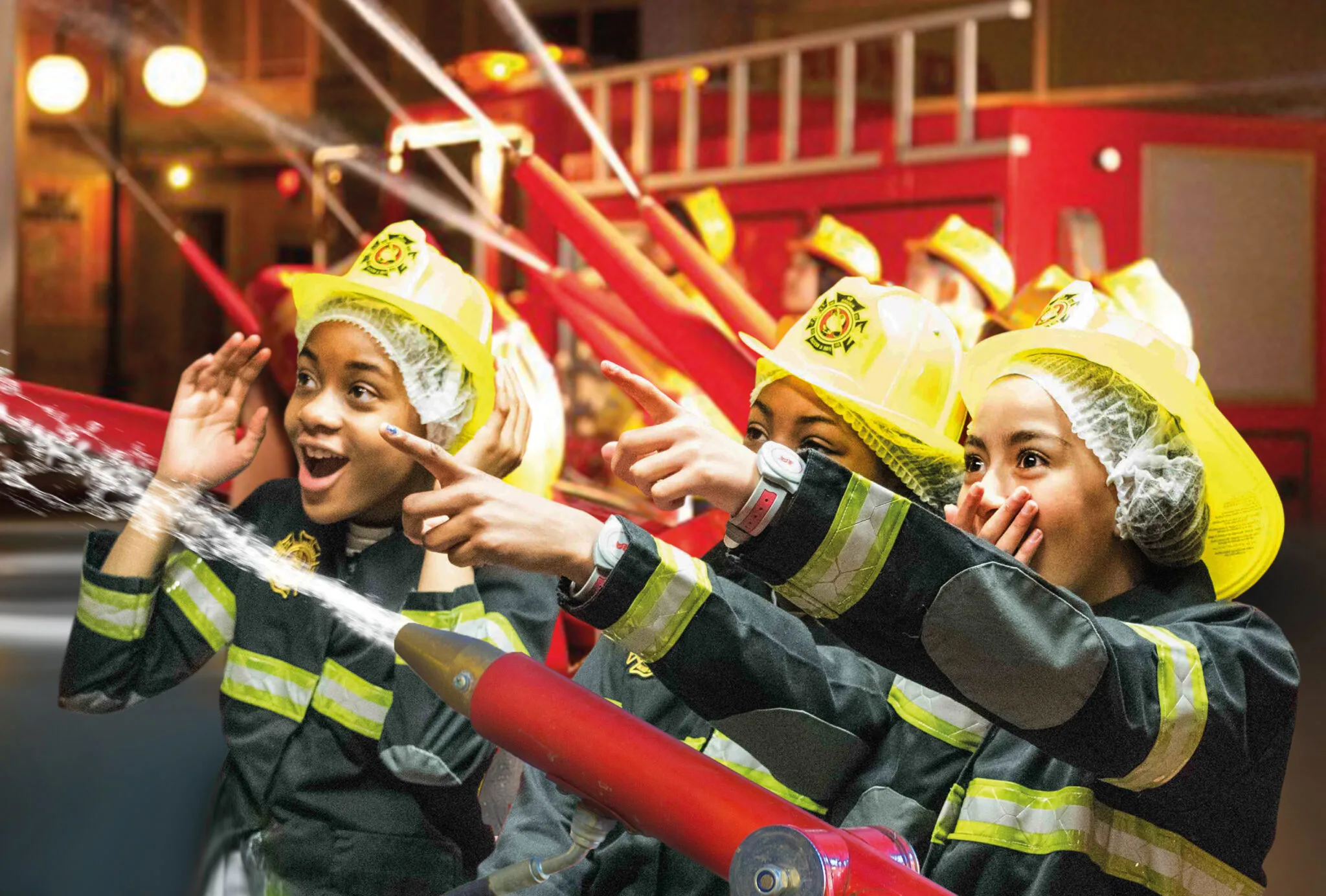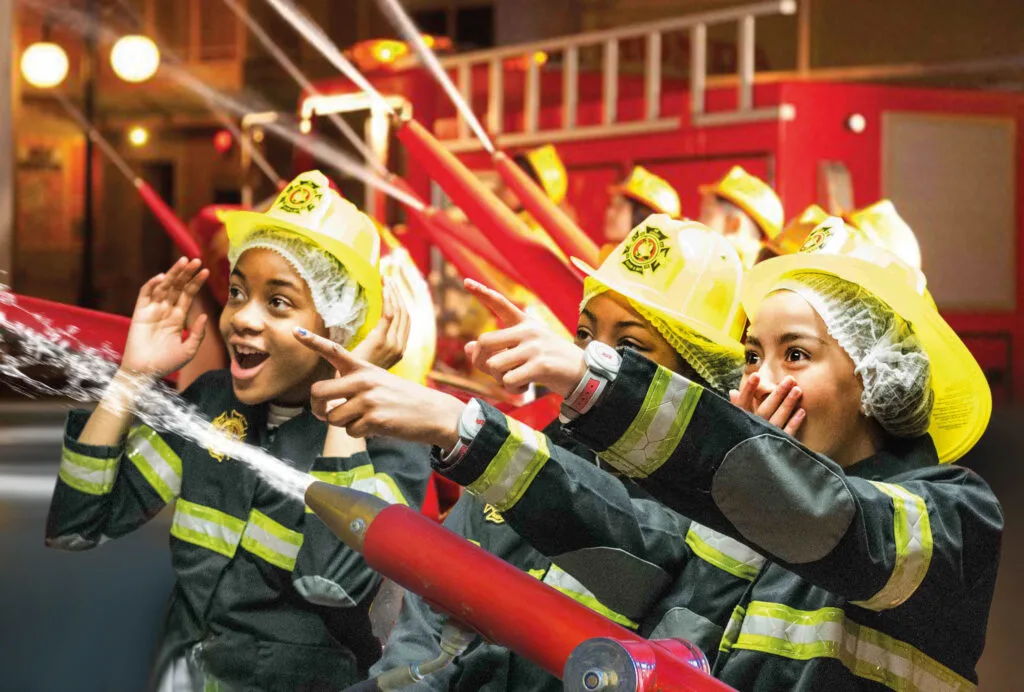 14. Shrek's Adventure
Shrek's Adventure in London is another great activity during half-term dates in London. The adventure begins as families are greeted by Princess Fiona.
After taking a magical bus ride with Donkey as the driver, guests meet many characters from the story and from other movies such as How to Train Your Dragon, Madagascar and Kung Fo Panda.
Expect to spend an hour wandering around and trying to outrun Rumplestiltskin.
Tickets for Shrek's Adventure can be purchased online. it is suitable for all ages, however, there are some darker areas and flashing lights so it may not be suitable for all children
For Shrek Adventure ticket deals click here for February Half Term London.
15. Frozen The Musical
Families can choose one of the many plays or musicals at the theatre during half term dates in London. Elsa and Anna fans may enjoy Frozen the Musical. They can see their favourite characters come to life and hear their favourite songs from the blockbuster movie.
It is on stage at the Theatre Royal Drury Lane and seats can be chosen online. It is recommended for children six and up. Children under the age of four are not allowed to enter the theatre due to the smoke, haze and strobe lights.
Click here to book tickets to Frozen the Musical for February Half Term London.
16. The Transport Museum
The London Transport Museum is an amazing place to visit this February half term 2023 London. Kids love the interactive displays as well as learning more about the history of transport.
The icing on the cake is the huge collection of over 80 historic vehicles. During February half term London, the museum has extra activities. The exhibition running this half term is Legacies: London Transport's Caribbean Workforce.
There is the chance to listen to stories about Gabrielle – the grandchild of a London Transport worker and kids can design their own posters. Kids can go free and museum tickets can be purchased online.
Check out the entrance ticket for the Transport Museum here.
Go See the Sights with the London Pass
There are many things to do during the school half term London. If families want to go to many places and are worried about the cost, the London Pass is a fantastic idea. It allows families to combine many of the experiences, attractions and sights of London while keeping the costs down.
Families get credits on their passes and create their own itinerary. They can visit many of the museums, many of the attractions and popular sights such as the Tower of London and Buckingham Palace. There is the chance to skip the line at some places.
This is a great card to have for families staying at London hotels or locals looking to explore the city some more.
For all the details on the London Pass click here for February Half Term London.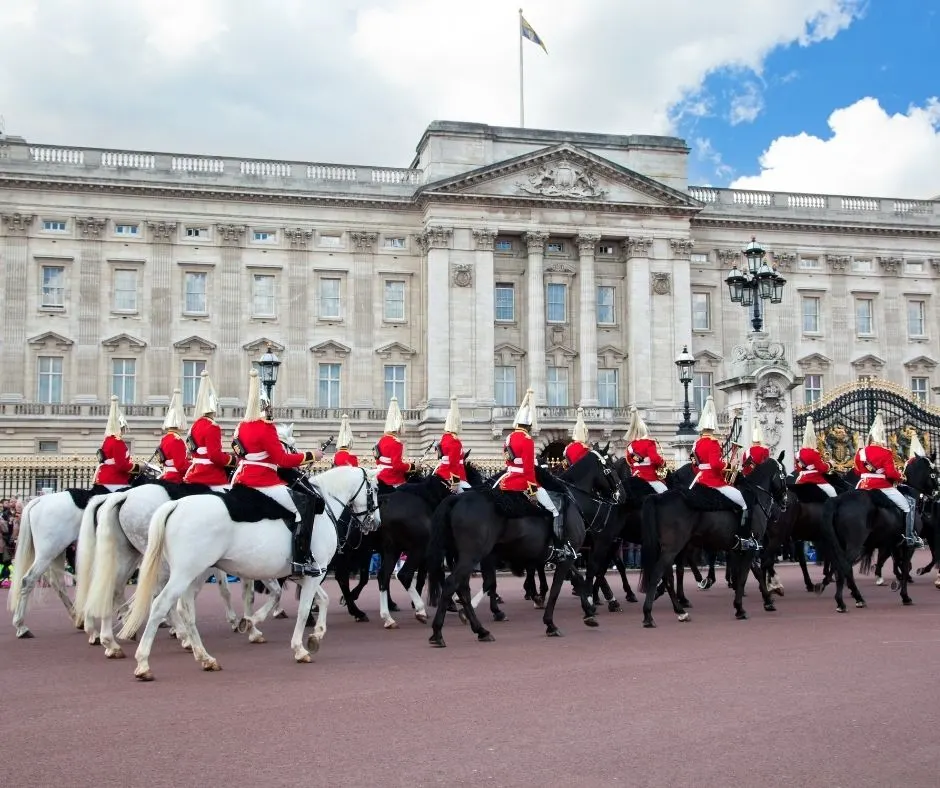 17. The ArcelorMittal Orbit
At 178m long, the ArcelorMittal Orbit is the world's tallest slide so it is not for the faint-hearted. It was the iconic landmark of the 2012 London Olympics and it is now an attraction with three adventure experiences.
Families have the chance to go down the winding slide, abseil, or walk around the glass orbit at the top. It is an adventure during the half term London schools break.
As kids or adults slide down, they can catch a glimpse of stunning views of Queen Elizabeth Park. However, parts of the slide are in darkness so visitors don't know what happens next. To ride the slide, children must be at least eight years old and over 1.3m.
To book a ride on the ArcelorMittal Orbit click here.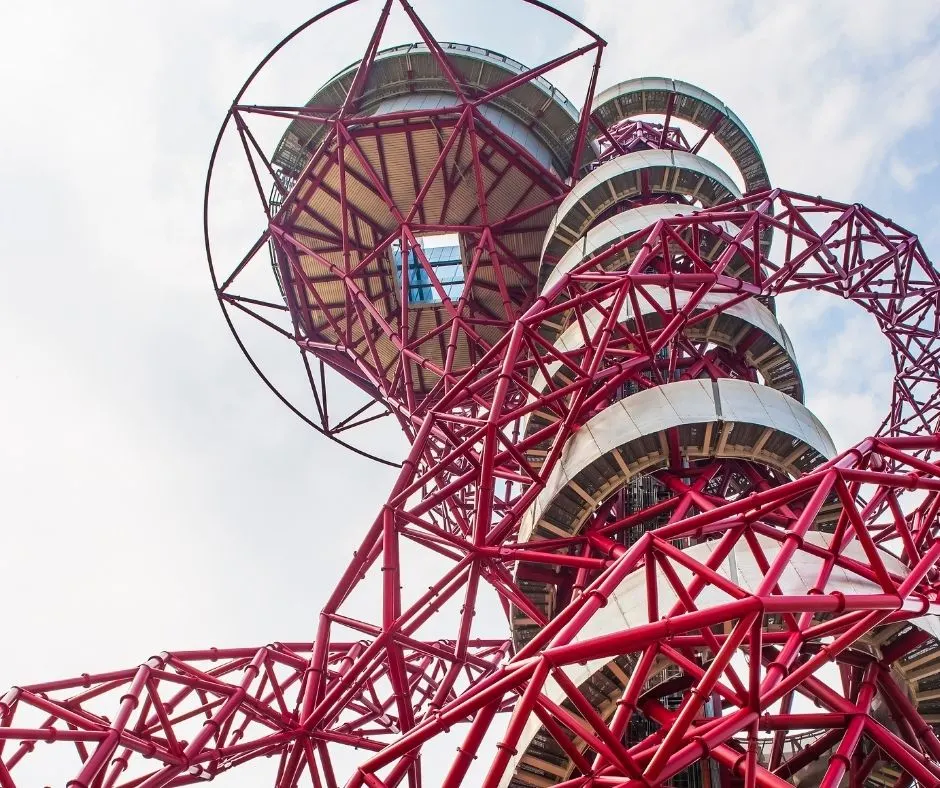 18. Kew Gardens
There are many gardens and parks scattered across the city. They are a great place to venture to so kids can burn off some energy. Kew Gardens is in West London is a popular place for this half term London kids. There are lots to do and the area is huge so having the entire day to explore is recommended.
One of the highlights at Kew Gardens is the Children's Sensory Garden. The themes include water, earth, sun and air. it is designed for kids aged 2-12 and there is plenty of space for them to climb, run, jump and explore. One thing to note is the water features are turned off until Spring.
Click here to book a ticket for the Kew Gardens.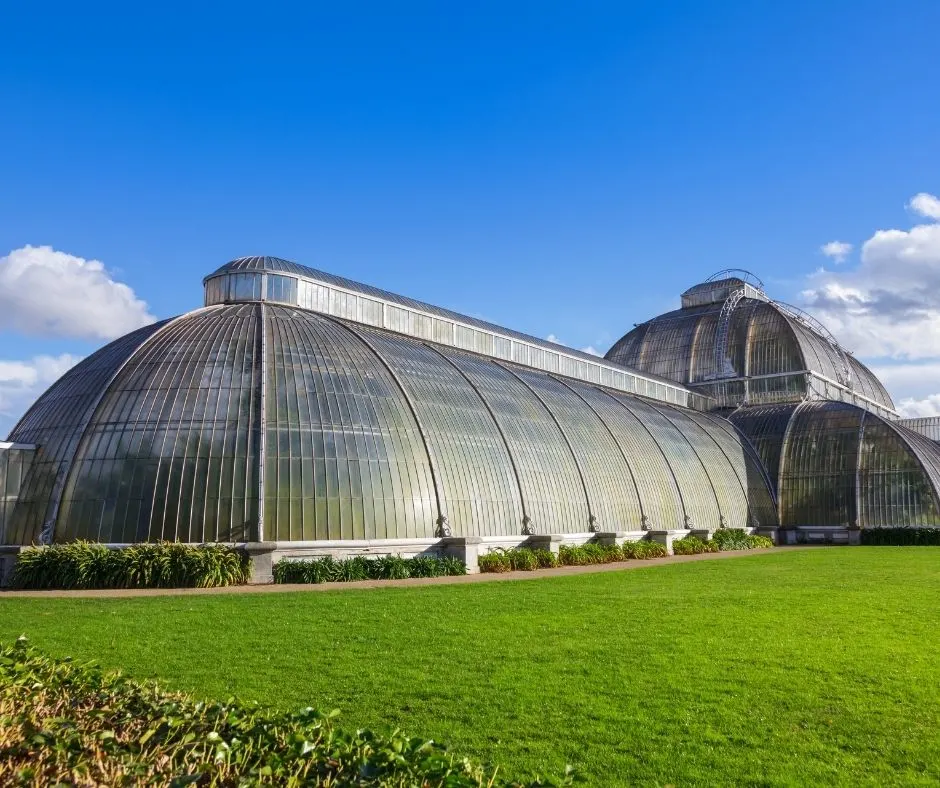 19. The London Eye
The London Eye is another iconic attraction in the city. It offers 360-degree views so guests can see across the buildings and skyline of London. For kids half term London, hop on one of the pods and take a thirty minute ride to enjoy the views.
Some families are put off by tourist attractions however, kids are sure to love the slow ride while they try to spot some of the famous buildings nearby. There is the chance to combine a ride on the London eye with a River Crusie on the Thames.
Find out more about the London Eye and book tickets here.
20. Visit Camden
Camden Town is a place to visit if families love street markets and all sorts of weird and wonderful shops. It is known as the quirky part of town and is well-loved.
What better way to get there than a boat ride on Regent's Canal. Families travel from Little Venice to vibrant Camden Town and enjoy the sights and sounds as they go.
Plan a trip to arrive before lunch and families can enjoy some of the famous street food Camden is famous for.
After choosing some delicious snacks, head for the water and watch the boats pass by. In fact, there are plenty of things to do this half term in London Camden.
Click here to book a ride on a boat from Little Venice to Camden for February Half Term London.
21. Family Workshops at The Foundling Museum
The Foundling Museum is hosting a variety of different family friendly workshops this February half term running daily from 11am -1pm and 2pm -4pm.
The workshops are focused on developing children's creative abilities through art, building with recycled materials, self portraits and fashion.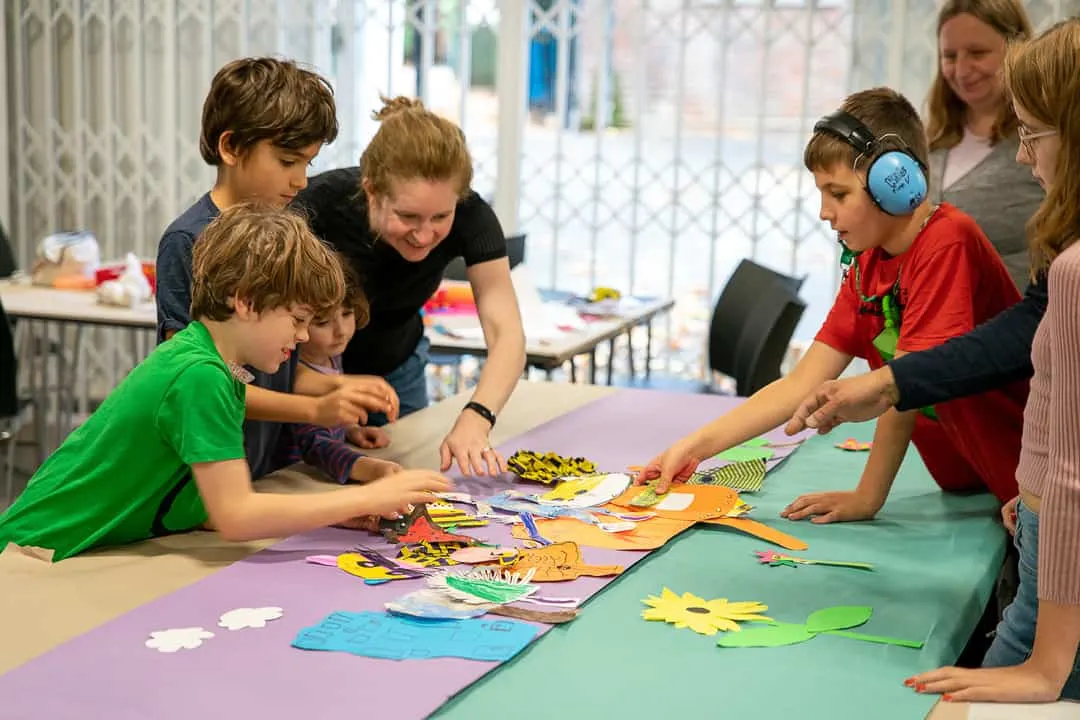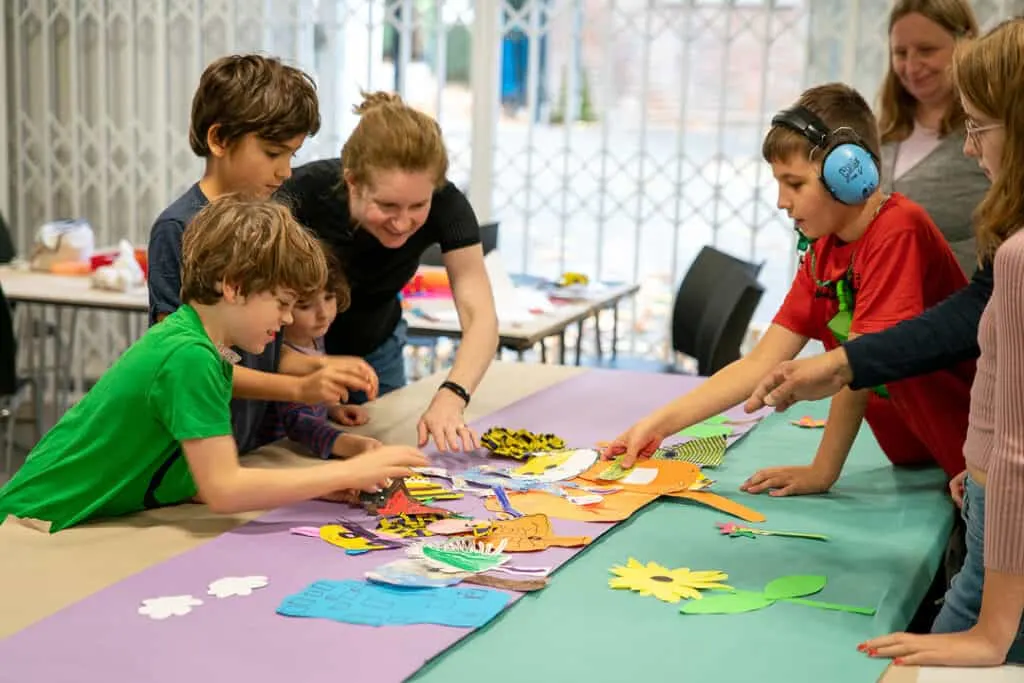 Tuesday 14 February – Tremendous Traces (Design large scale cardboard sculptures)
Wednesday 15 February – Future Makers (building structures and climbing frames from recycled materials)
Thursday 16 February – Animated Portraits (3D self portrait making with wire)
Friday 17 February – Fashioning myself (Get creative with natural inks and dyes to create a wearable masterpiece)
For tickets and more information click here
Foundling Museum – 40 Brunswick Square, London, WC1 N1AZ
There are many activities happening this half term London. Families can go to any part of the city and there is something to do. In fact, it would be impossible to squeeze all of the activities into one week. However, hopefully, families have fun trying.
Disclaimer: This post contains affiliate links, by using them, it does not cost you any extra, we get a teeny commission. Thank you in advance for your support.
If you're planning on visiting London soon then you may also like:
The Best Family Hotels in London
30 Family Restaurants to try this summer in London
Do you plan to visit anywhere else in the UK? Why not check out
The Best Family Friendly Hotel in the UK
Family friendly hotel in Oxford