I have a bit of a love hate relationship with London having been here on and off for the last thirteen years. I detest the colder months and generally crave warmer climates. The days are short with it getting dark at around 4pm.
However despite all of my qualms with London, there is something so magical and special about Christmas here. This is something I have realised even more this year with having a two year old that is taking in all of the festivities.
From an abundance of markets to ice-skating, there is so much going on at Christmas in London with kids.
You can find even more things to do in London with Kids all year round here.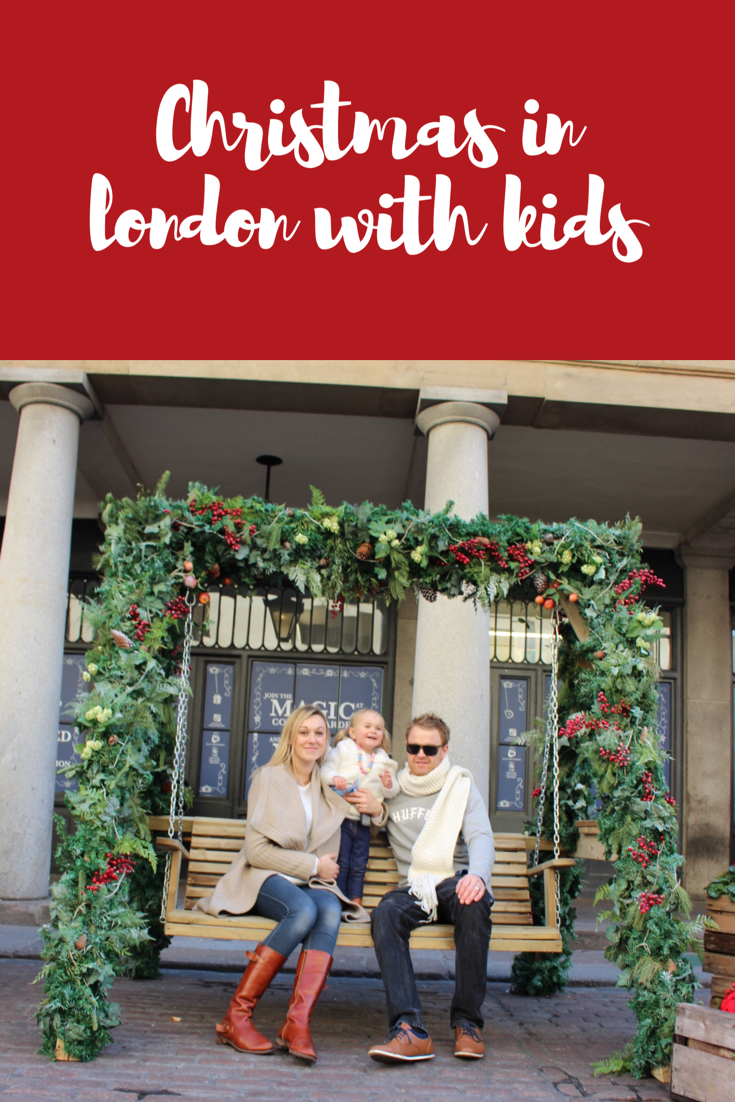 Christmas in London with Kids
Christmas At Kew Gardens
Christmas at Kew is simply phenomenal! The hour and a half night time trail around the park is a stunning light display. Every tree is lite up in a variety of stunning colours, not to mention entire cathedrals and waterfalls made of lights!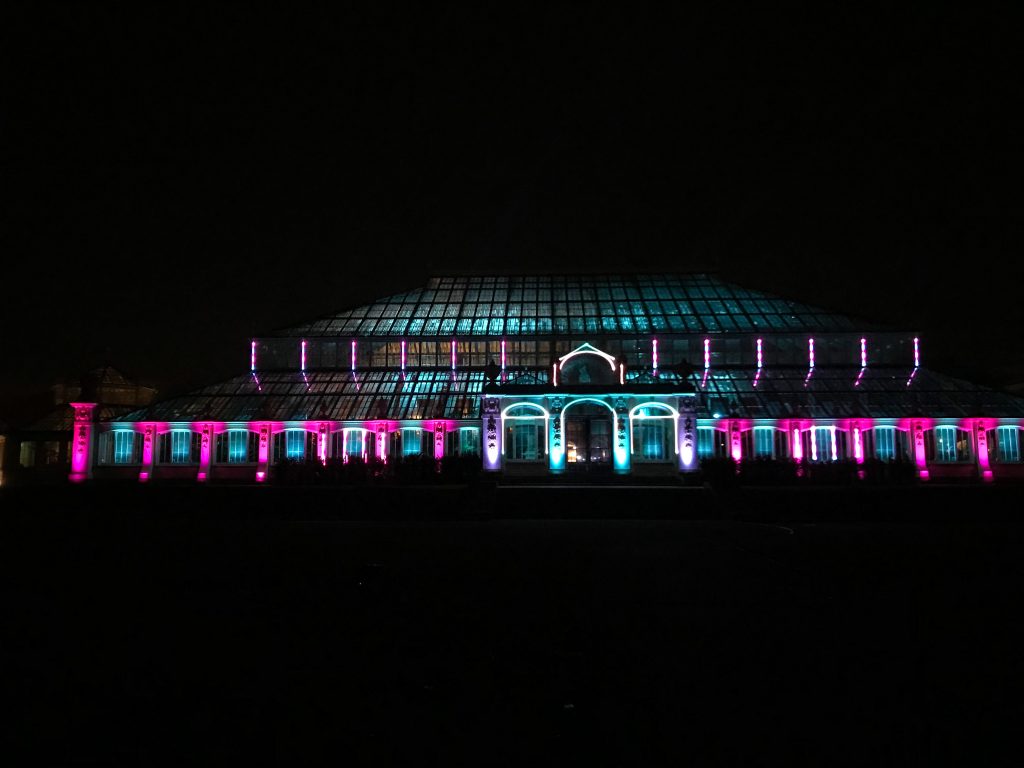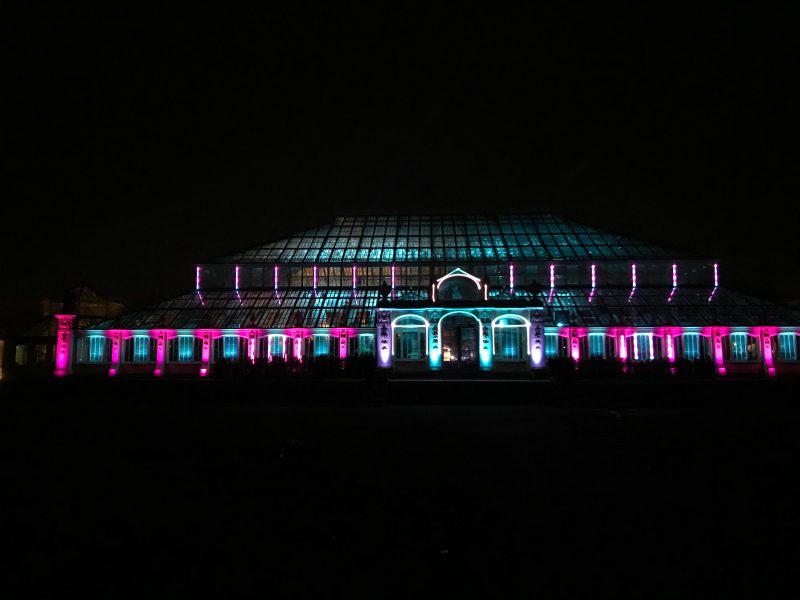 It's the perfect evening out with the children over the festive period. My favourite part is where there is usually a tree top canopy walk, at Christmas it is turned into the most fantastic display of hanging lights that dance with the beautiful music.
The ground looks like there are roots of a tree cracking through but of course it's just the amazing light work! You can get mulled wines and hot apple cocktails along the trail and there is also a kids fun fair area with classical rides.
What a fantastic evening out!
Visit Winter Wonderland
Winter Wonderland was by far our favourite activity at Christmas pre-baby. We loved the German bars with stein beers, festive music and wood burning fires. It's still really nice to be able to go with Esmé.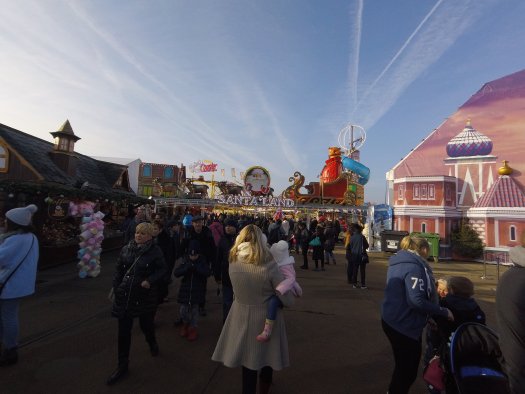 There are lots of rides, Santa's grotto, an ice kingdom as well as a circus. Not to mention ice-skating and the Christmas markets.
Everything Christmasy is covered! The drinking and dining area is absolutely fine during the day with little ones. Grab some skewers to roast marshmallows on one of the several fire pits.
Go ice-skating
I love ice-skating! We took Esmé this year to a skating rink. In truth, she was probably too young for it. I think close to three years old is a good age. However if you like to start them young, many places have penguin helpers for little ones to keep their balance.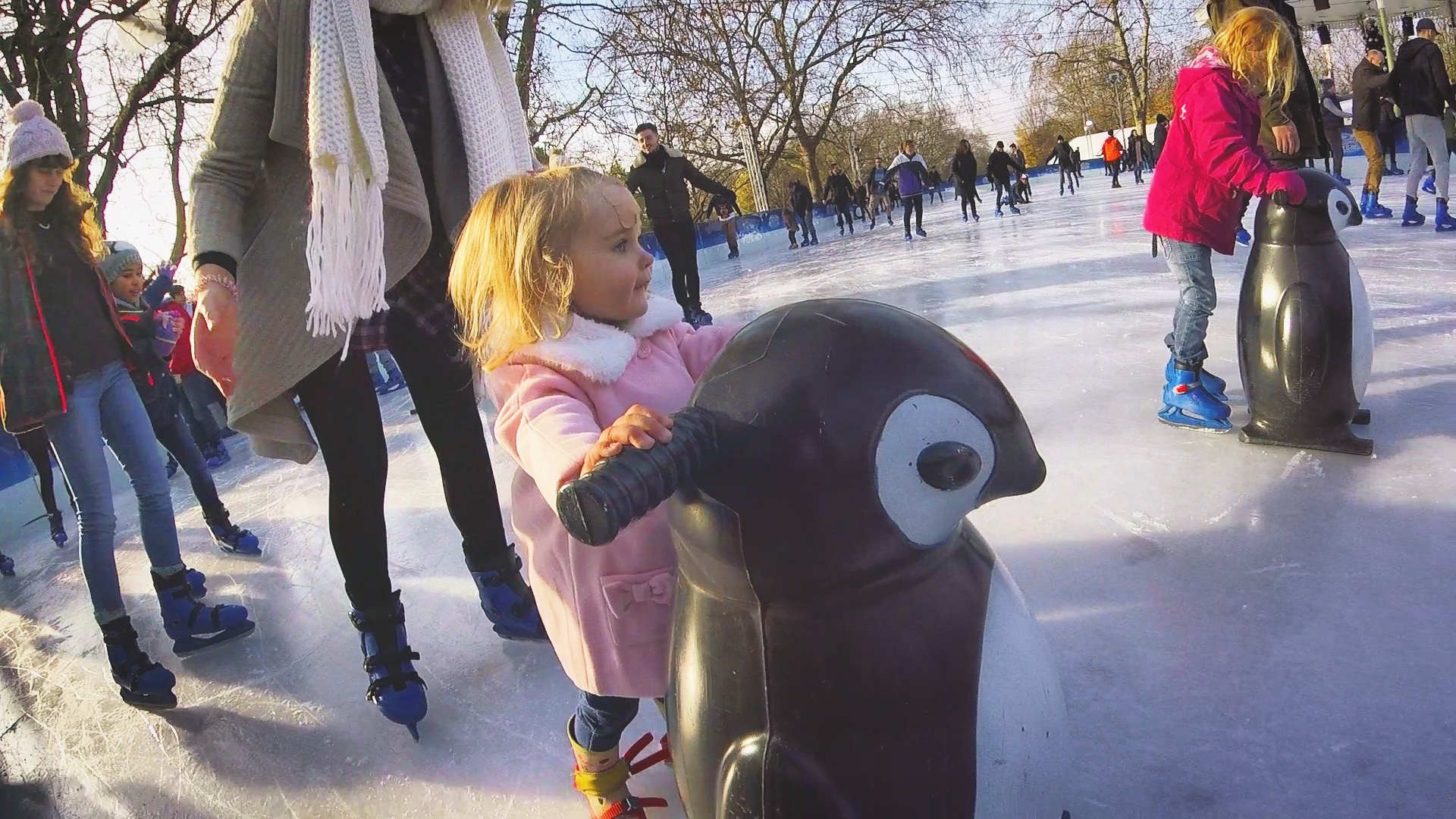 Equally they do not wear the ordinary ice-skating boots. Instead they wear double blades strapped onto their own shoes. Make sure to check if your rink of choice provides both and book them in advance.
There are so many places to choose from. Winter Wonderland, The Natural History Museum and Somerset House are a few examples.
Go to a Christmas Pantomime or Musical Performance
There are so many Christmas pantomimes and theatre performances happening around London at the moment. The most popular this year seems to be Peter Pan.
In our family, growing up, my grandmother took all of the grandchildren to a Christmas pantomime in Dublin where we lived. I loved that tradition and it's something I hope to carry on with Esmé.
She is going with her aunt this weekend for a surprise Christmas gift. A few examples of shows include: The Snowman at the Peacock Theatre, Goldilocks at the Palladium and Cinderella at Lyric Theater.
There are many other shows in suburban London which are less expensive and probably easier to secure later tickets.
Find the best deals on theater tickets around London here.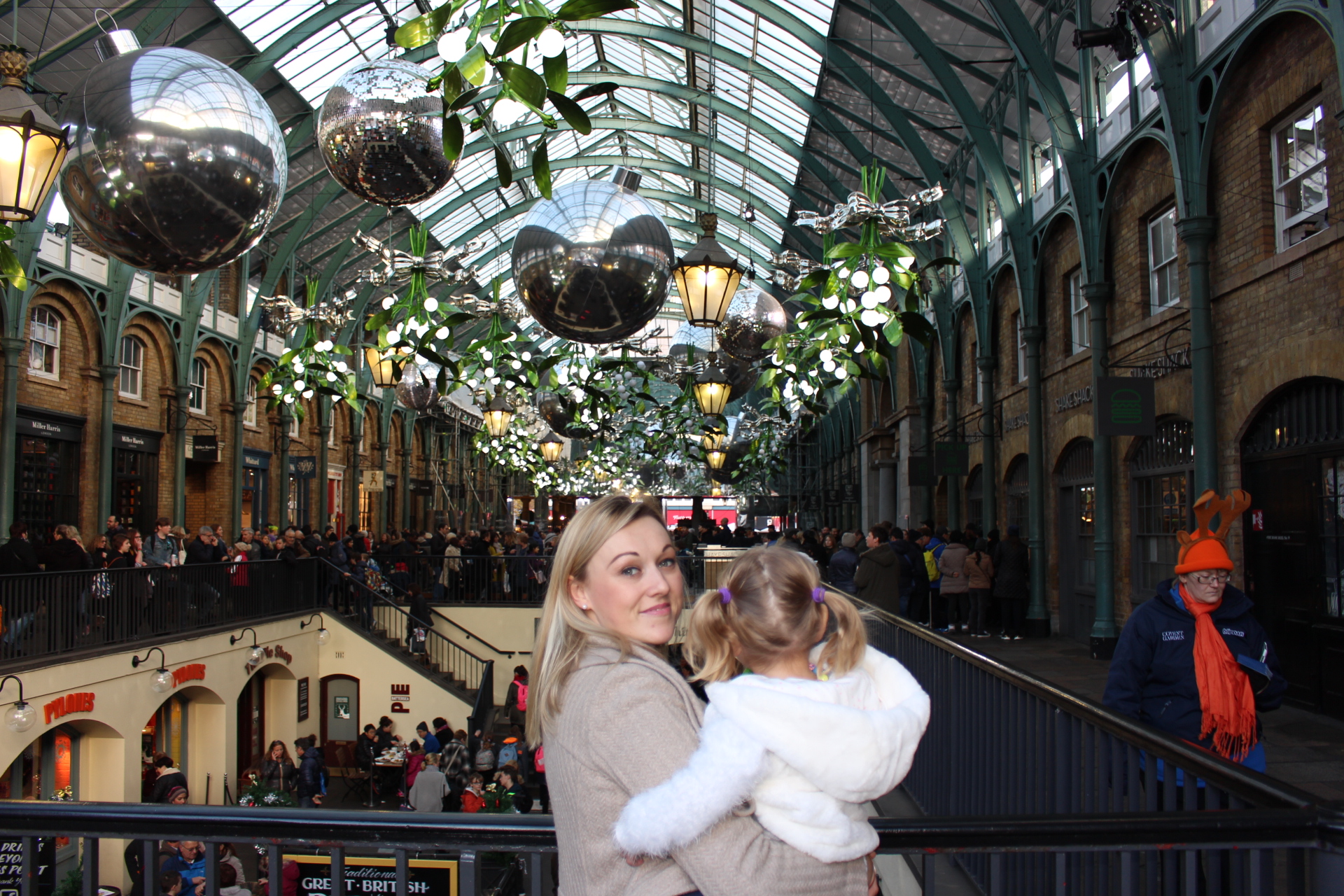 Visit Christmas markets
There are many Christmas markets oozing with festive smells of fir trees, cinnamon, cardamon and mulled wine. Mix it in with a fresh dose of cold air and you have a true Christmas market experience.
I love sipping on the mulled wine as I wander around looking at little handmade gifts, winter woollies and all the festive foods. Esmé enjoys tasting the samples and always seems content taking in the new sites and smells.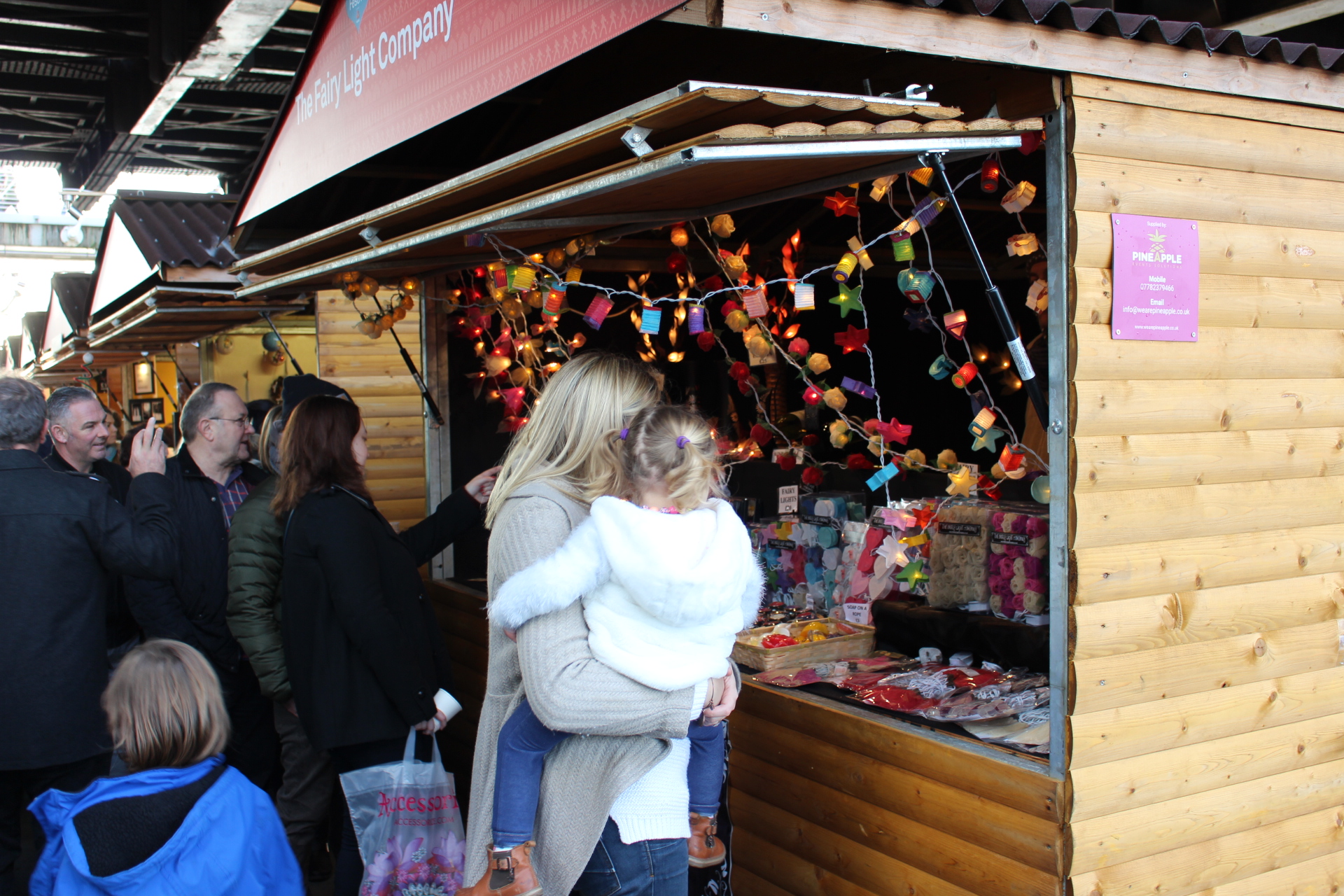 We have tried a few out this year. Winter Wonderland, South Bank and Leicester Square.
Trail Around a Festive Light Display at Kew Gardens
We have not managed to make it to Kew Gardens yet but we are hoping to go this week. They are putting on a magical illumination of their gardens after dark with more than a million twinkling lights!
Trail around the grounds and see all the beautiful tunnels of lights and lasers dancing over water. They also have a Santa at the 'North Pole'.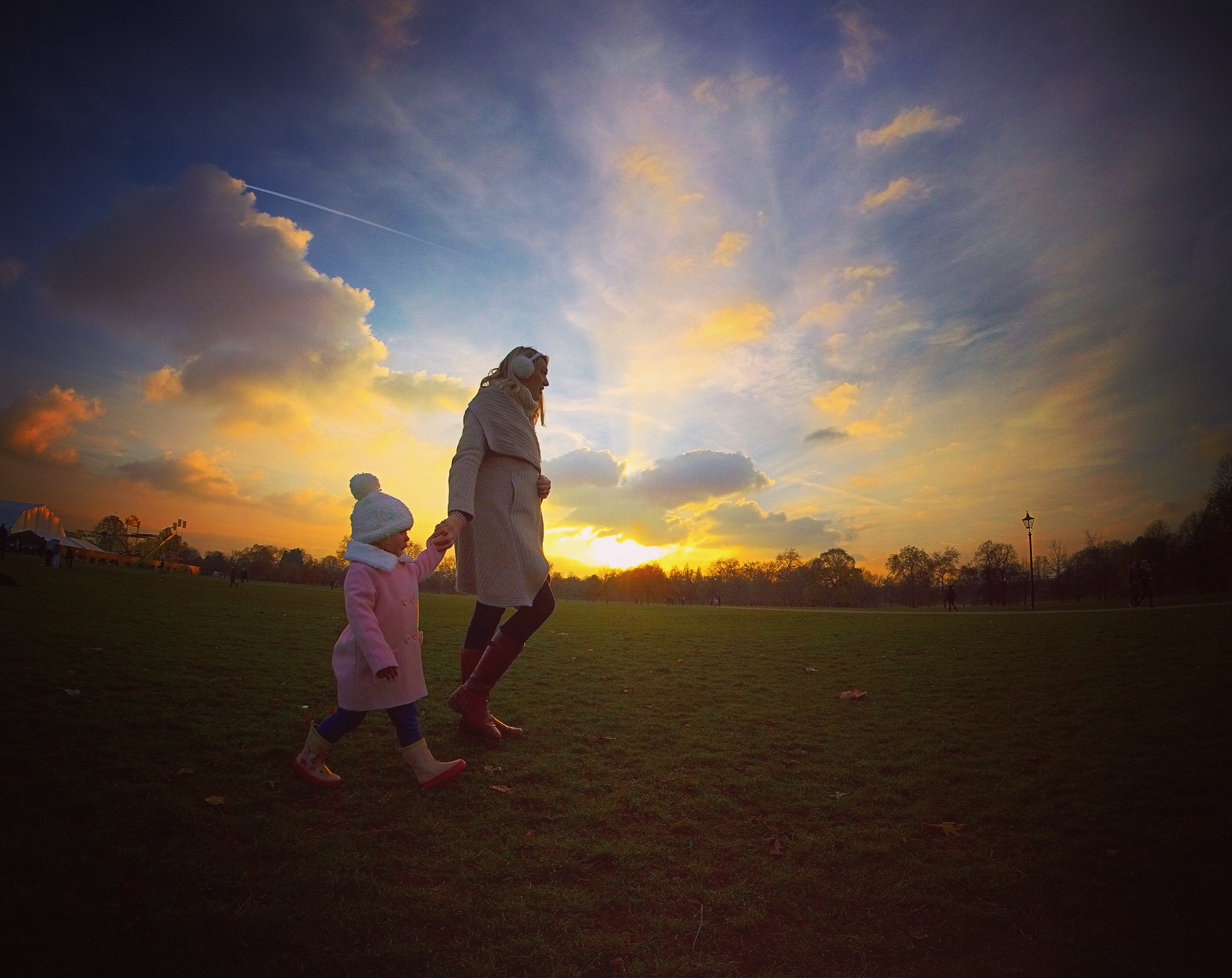 Visit Santa's Grotto
There are many Santa's grotto's around the city. Esmé has seen three Santa's in total.
The first was a total disaster because she was incredibly scared. The second she was a wary and the third time pictured here she knew she was getting a little present so she was pretty happy.
Some Santa experiences can be extortionately priced. However this one, who you can see looks quite authentic, is completely free in Covent Garden!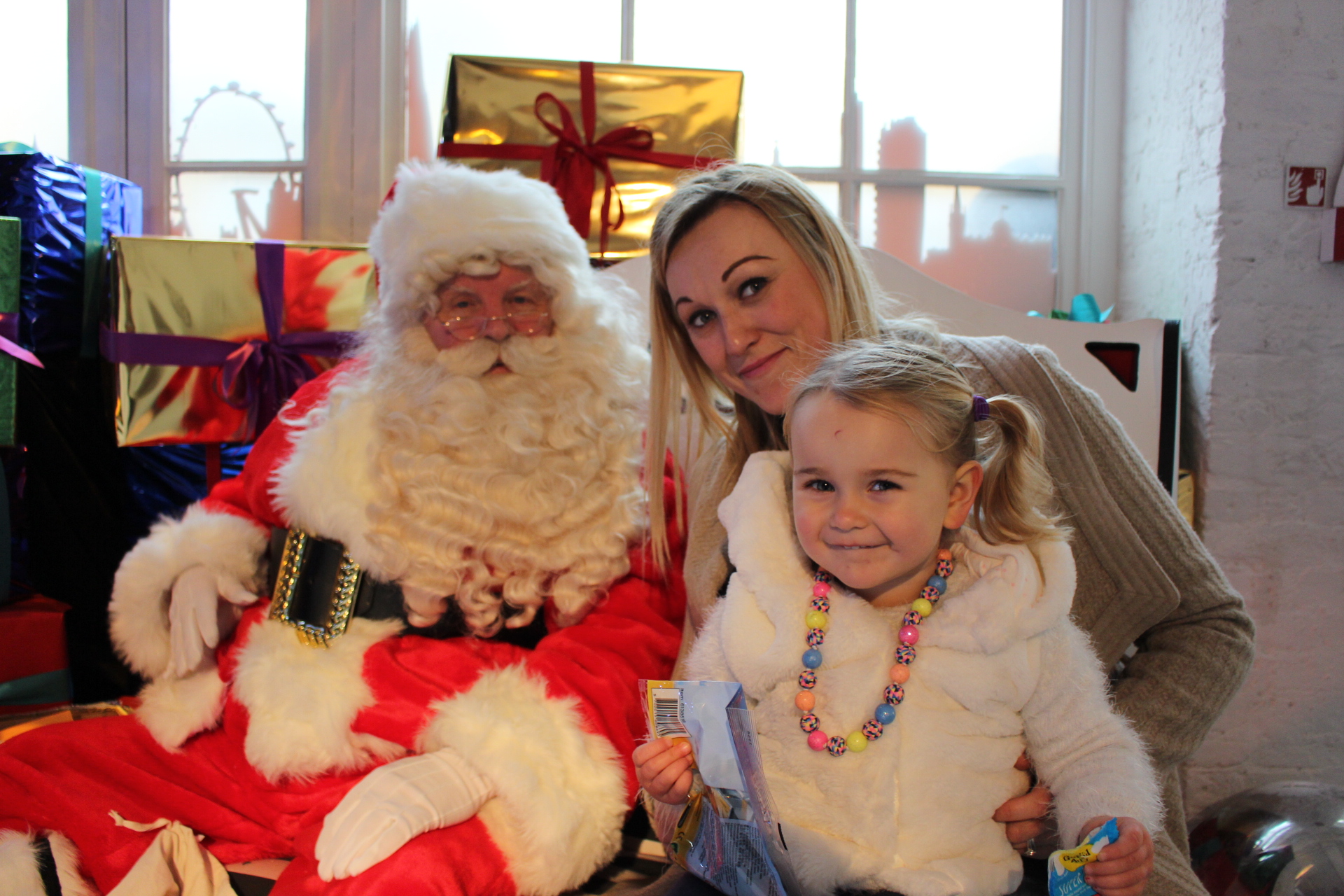 Have a Festive Cinema Experience
A fun way to spend a winter's eve is to head to Luna cinema, a fun, festive cinema experience for the whole family. They set up in Kensington Palace and play fun family Christmas favorites including Home Alone, Elf, and ton more Christmas classics.
To make it even more Christmas themed, the whole area will be decked out for Christmas and they will be selling Christmas treats including mulled wine for the adults and hot chocolates for the kiddies!
Visit Hogwarts
If you or your kids are Harry Potter fans, this will be the ultimate bucket list experience. In December the Harry Potter studio tour decorates for Christmas and opens for special after hours events including a Christmas dinner in the great hall.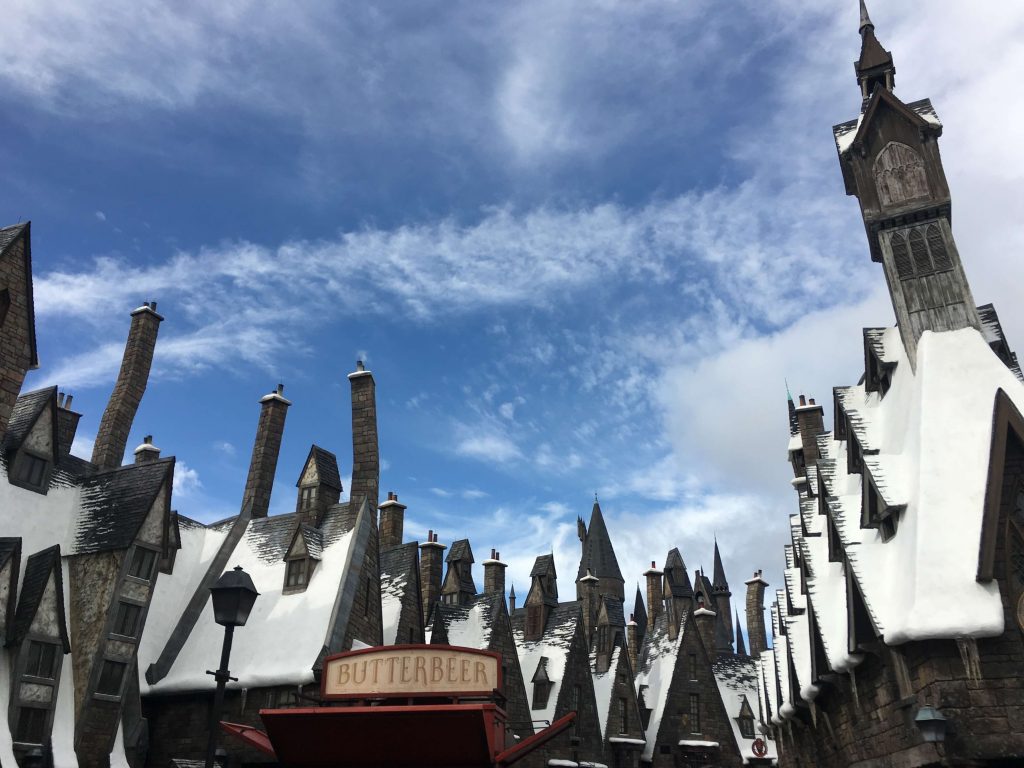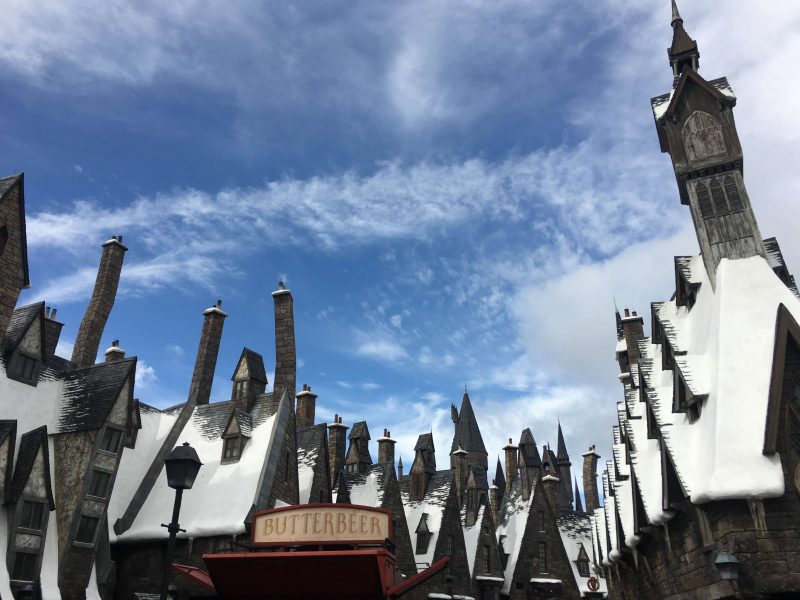 You and you kids will get to experience a two course Christmas dinner sitting at house tables surrounded by wizarding Christmas decor. When your finished eating you can explore the studio and visit all the spots on the tour. You'll also get to taste a butterbeer and see Hogwarts in the snow!
You can buy tickets for the Harry Potter studio tour here.
Take A Christmas Lights Bus Tour
If you want to marvel at all the best Christmas lights in London in one night, this bus tour is for you. Ride a classic open topped double decker bus through the city on a 45 minute tour.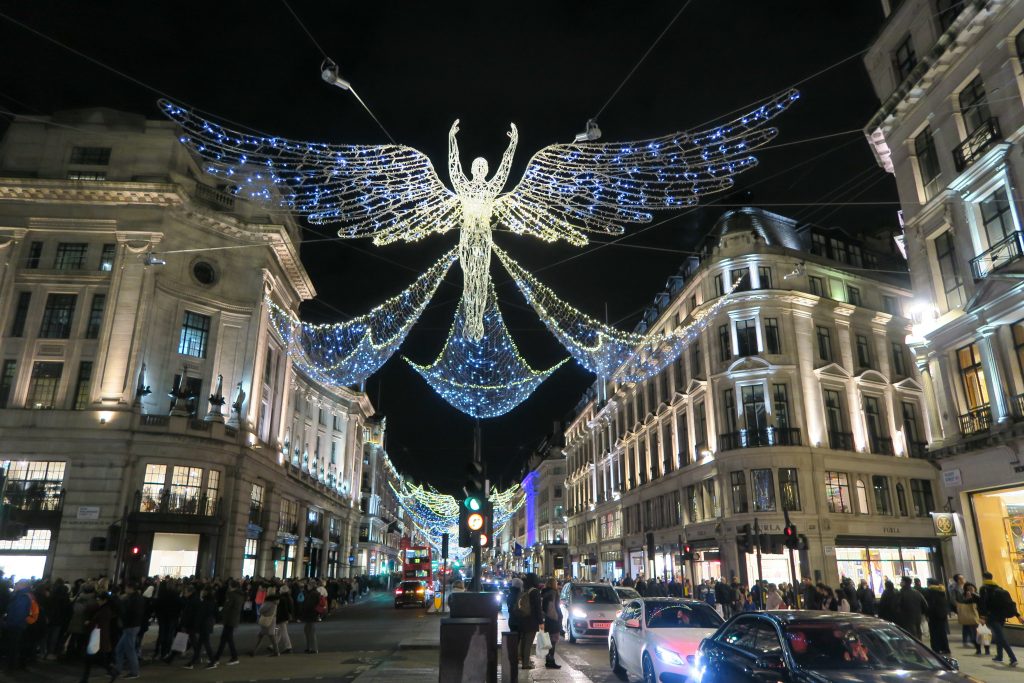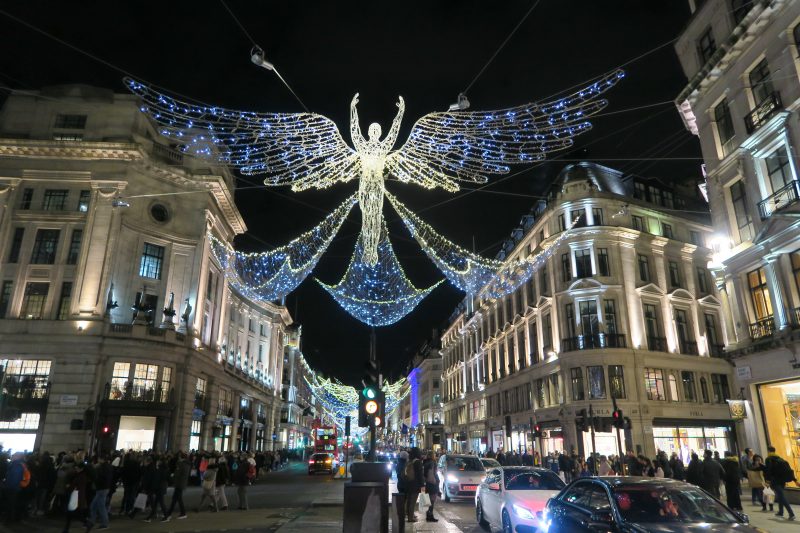 Visit Hamleys Toy Shop
Hamleys is a ton of fun for kids of all ages, all year round. However, at the end of November, they put on a Christmas toy parade before unveiling their special Christmas displays.
They also set up a Santa's Grotto with loads of activities for the kids. You can take the opportunity to get your Christmas shopping for your kids while you're there.
Have you got involved in any other festive activities this year? Make sure to share with us all in the comments.
You May Also Like:
The 17 Most Epic Christmas Market Trips You Can Take This Winter