Most Harry Potter fans visiting London take a day out of their London itinerary to head out to the Warner Bros. Studio Tour to visit the sets, see the costumes, and learn about the props, special effects used in making the Harry Potter movies!
But did you know that you can also take a tour of Harry Potter filming locations within the city limits? There are a few walking tours for Muggles in Central London, but if you want to cover a lot of ground, a black cab Harry Potter tour is the way to go.
We booked our tour with Capital Taxi Tours through the Get Your Guide website, which was fast and easy. On the day of our tour, our driver guide greeted us in the lobby of the Athenaeum Hotel. We quickly popped around the corner and slid into his black cab for our three-hour tour around London.
Since the black cab Harry Potter tour focuses on filming locations, it helps to be an avid fan of the Harry Potter movies, and not just the books, to get the most out of this tour. At each stop, our guide showed us scenes from the different movies on his portable DVD player to refresh our memories and bring the locations to life.
Check out more of the best things to do in London with Kids here.
HARRY POTTER BLACK CAB TOUR LONDON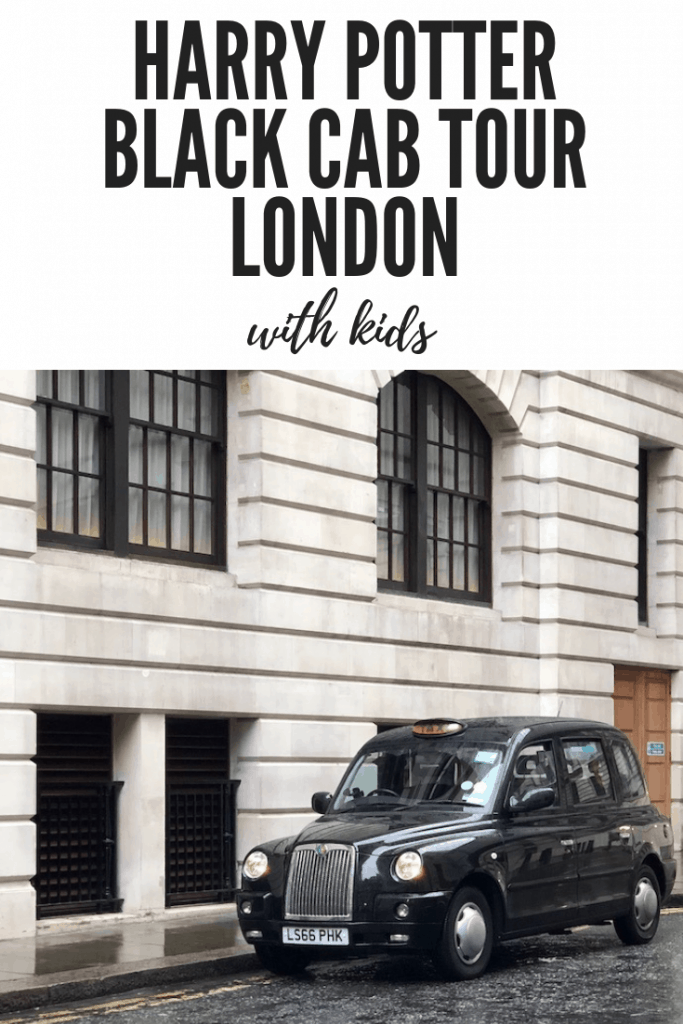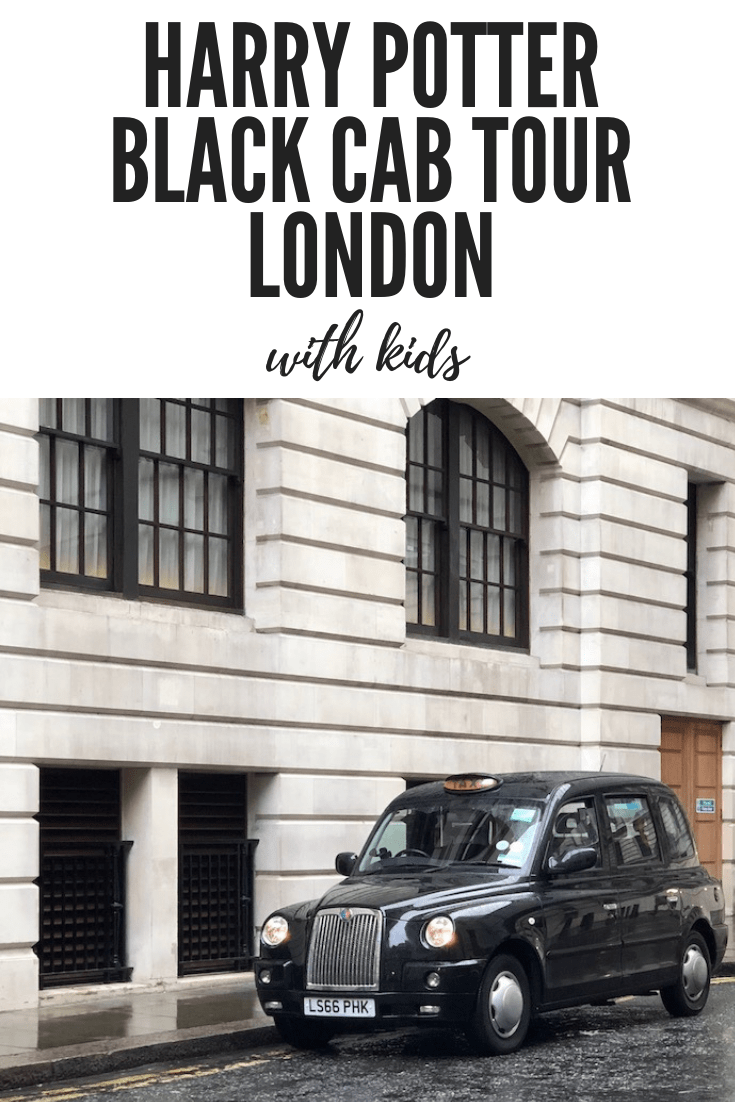 Our first stop was in Piccadilly Circus. Even though the tour is by cab, there are plenty of opportunities to jump out and recreate some of our favorite scenes. Here we walked in the footsteps of Harry, Ron, and Hermione as they escaped the Death Eaters after Bill and Fleur's wedding and debated what to do next. While the lights and traffic flow has changed since the movies were filmed, some of the same walkways still exist and we were able to compare our path with the scene from the movie.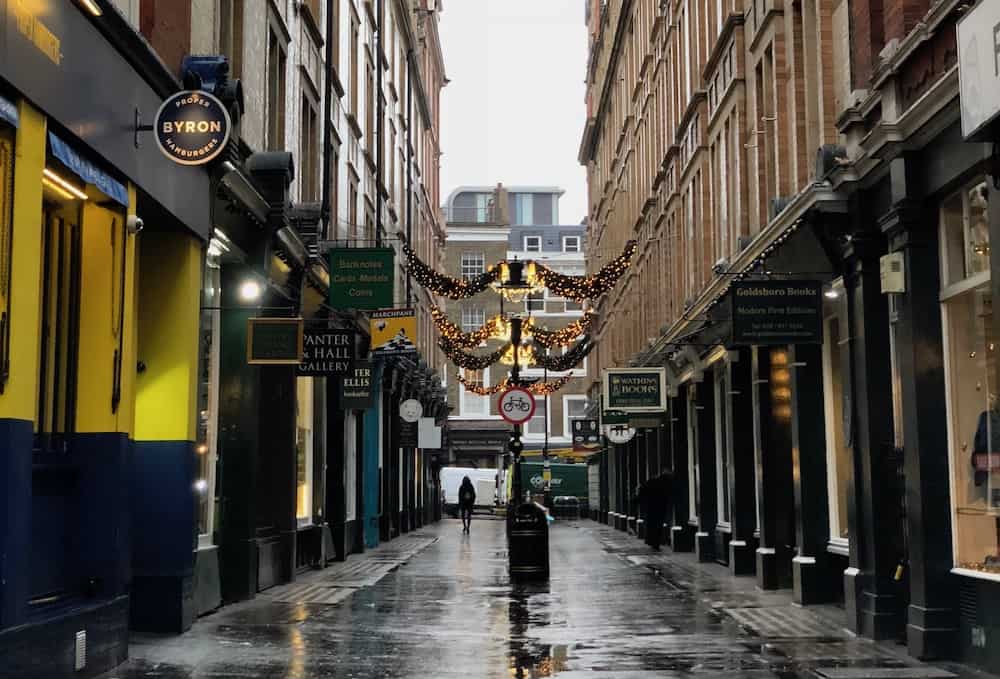 Another stop is just outside of Scotland Yard. This is where Ron, Harry, and Hermione snuck into the Ministry of Magic through the special phone booth. The phone booth was different and the garage where they changed clothes has a different door, but the rest looked very familiar. We had fun peeking around the corner like Ron did and recreating that particular scene.
The tour also included a stroll through Cecil Court, which is thought to have been J.K. Rowling's inspiration for Diagon Alley. There is something a bit magical about this street with its shops selling books, maps, and fortune-teller services. Apparently one of the stores even sells a first edition of the Chamber of Secrets. Of course, there are many rumors about the various inspiration places for J.K. Rowling, but it wasn't hard to imagine this small street off of Charring Cross capturing her attention.
HARRY POTTER BLACK CAB TOUR LONDON
After a quick stop at Parliament to see where Hagrid and Harry fly by, we drove across the Lambeth Bridge to the South Bank, imagining the Knight Bus squeezing by as we crossed. On the south bank, we stopped at Millennium Bridge, which was destroyed by Death Eaters in the Half Blood Prince, before visiting Borough Market. This also gave us a nice look at the Globe Theater.
In Borough Market, we got out of the car once again. We saw what was once used as an entrance to the Leaky Cauldron. It is now a taco shop, but it is a fun place to visit and many other movies were filmed here also. Here we also took some fun photos pretending to drive the black cab. Next, we went back across the Thames to Leadenhall Market, where another entrance to the Leaky Cauldron is actually an optometrist shop. This was such a pretty area to see, one we many not have discovered on our own. It also gave us good views of the Shard.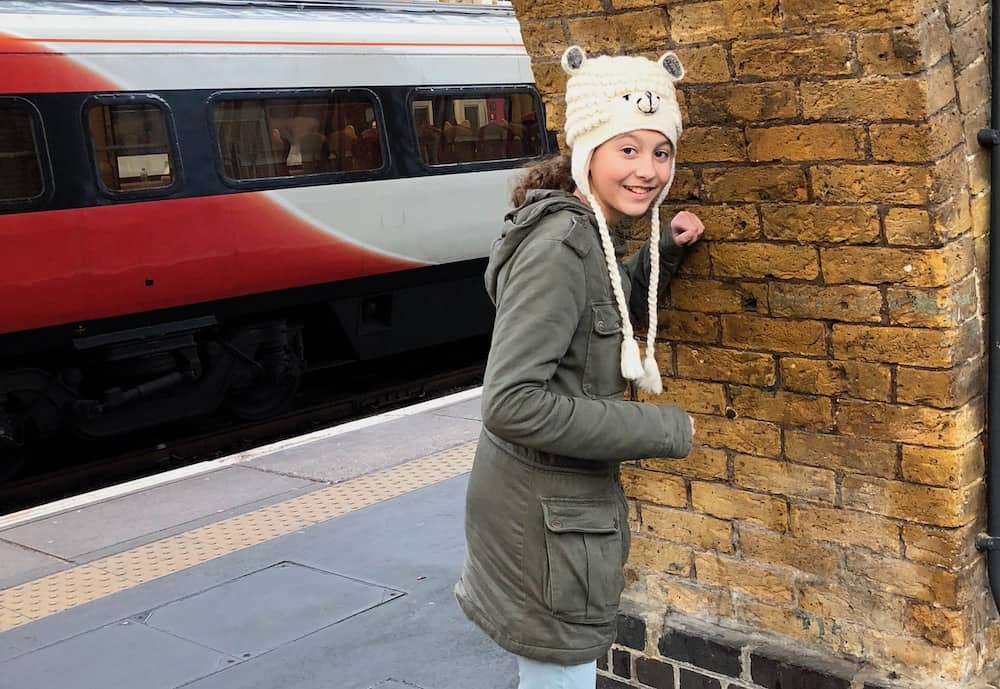 The final stop on the tour was King's Cross Station. Our guide was able to get us out to the tracks. We saw the actual filming location of Platform 9 ¾. Of course now there is a souvenir shop and major tourist attraction for Platform 9 ¾ inside the main terminal hall (not where it was actually filmed.) Lines to take your picture at this attraction can have an hour wait.
Of course, you can always end your tour here and wait your turn. Or, come back early one morning to catch it without the line. Right next to King's Cross Station is St. Pancras Station. Because this station is so much more attractive from the outside, this is what was used in the movies as the King's Cross Station façade.
TOP TIPS
This tour is perfect for die-hard Harry Potter fans, or for those that have already been to the Warner Bros. Studio Tour. The Warner Bros. Studio Tour is a lot more hands on with so much more to see and do. However, it also can be tough to get to and tickets sell out so early. So if you have done it before, the black cab Harry Potter tour is a fun alternative.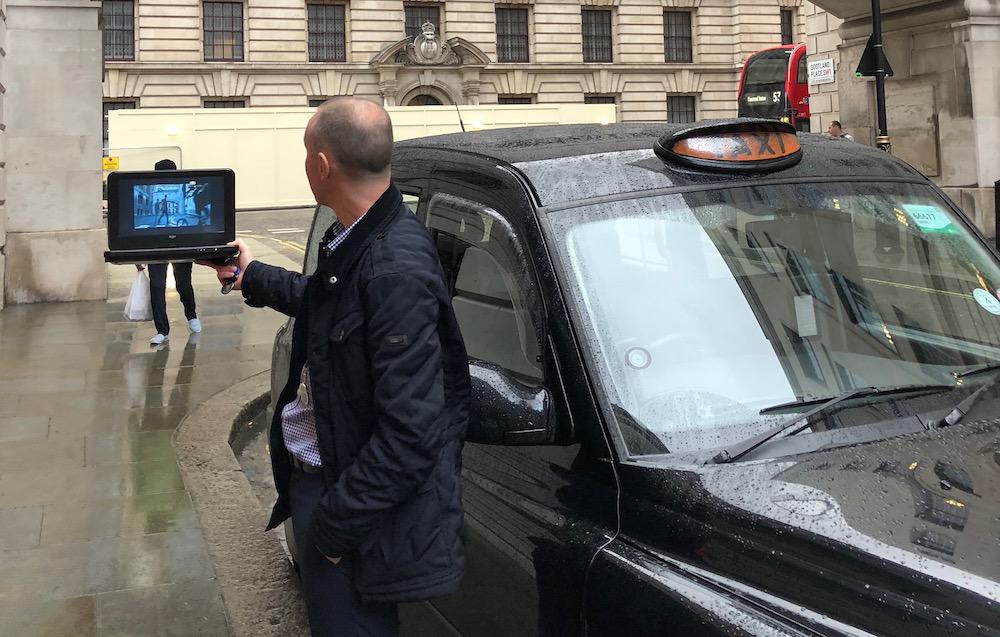 Just keep in mind that you will be in and out of the cab throughout the tour so dress appropriately. Also, depending on the size of your group, someone will need to sit riding backwards through London traffic. It's not great for those who suffer from motion sickness! I would recommend that you plan your day to allow for extra time at the end of the tour. You can take advantage of being in this part of town to wait for the photo opportunity at the Platform 9 ¾! Otherwise, your driver can drop you back at your hotel.
With special thanks to Tamara Gruber from We3Travel.com for contributing her experience of doing the Harry Potter Black Cab Tour in London, make sure to pay her a visit.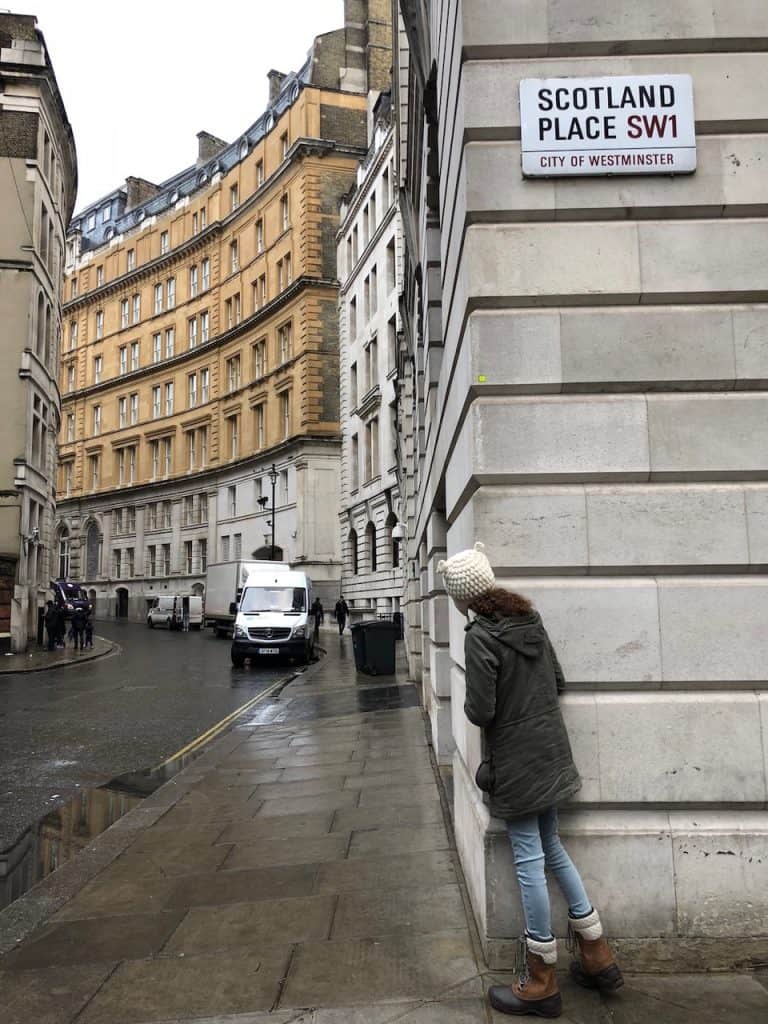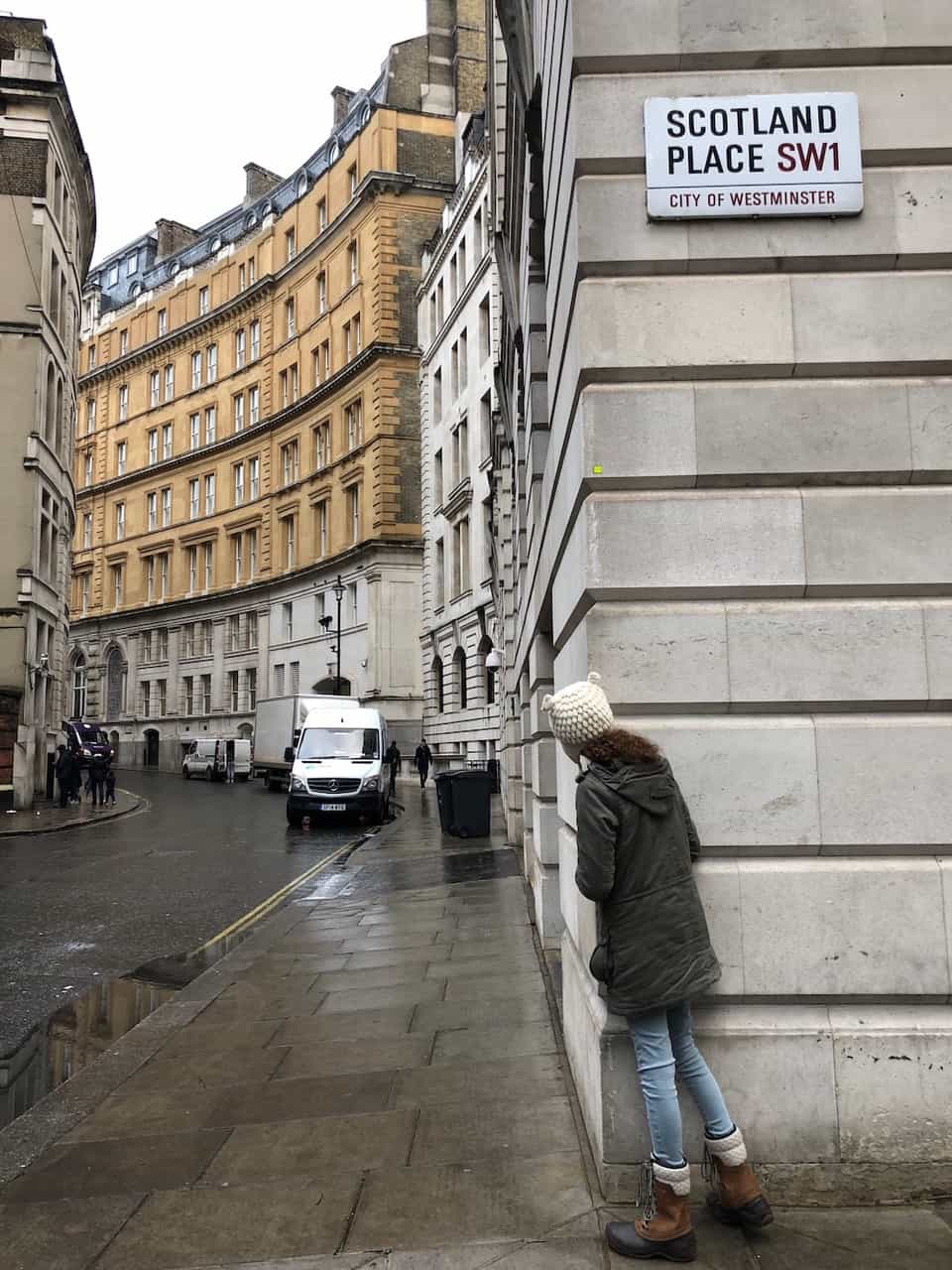 You Might Also Like: