The Natural History & Science Museum is a great day out for children of all ages and always keeps my children entertained. It's also a fantastic option for a rainy day in London because it's entirely indoors.
The Natural History Museum is a treasure trove of delights where history never gets old…or boring! The free admission museum (a voluntary contribution is welcomed) is a real London highlight so can get a little hectic at peak times.
The quietest time to visit is term time midweek, despite school trips. If visiting during weekends or holidays, like half term, arrive a little before the museum opens to avoid the crowds.
Alternatively, you can visit the Natural History & Science Museum later on in the afternoon for the few hours before closing time.
Getting there is super easy – get off the tube at South Kensington and take the pedestrian tunnel directly to the museum. It's likely you'll have to queue to enter but don't let this deter you, the lines move swiftly.
It is quite close to many family London hotels, especially if you are staying in Central London to be close to all of the main attractions.
It's also near many family friendly cafes and restaurants if you'd like to get something to eat to finish off your day of exploring and learning!
Head to the side entrance on Exhibition street – the queue here always moves quicker than the Cromwell Street main entrance. Exhibition Street doesn't have steps so is perfect for buggies and wheelchairs. There's cloakroom storage available and children under three can leave items for free. You can also leave your pushchair here free of charge but it does need to be folded down.
To find more amazing museums and activities for kids in London, check out our London MegaPost!
THE NATURAL HISTORY & SCIENCE MUSEUM LONDON WITH KIDS
At the Natural History & Science Museum, walk through Hintze Hall where you'll see the incredible 126 year old blue whale skeleton, Hope. Make sure you take a moment to stare up! The ceiling is home to 162 hand painted botanical illustrations, representing the diversity of plant life on Earth, and three of the entry arches are covered in climbing monkeys!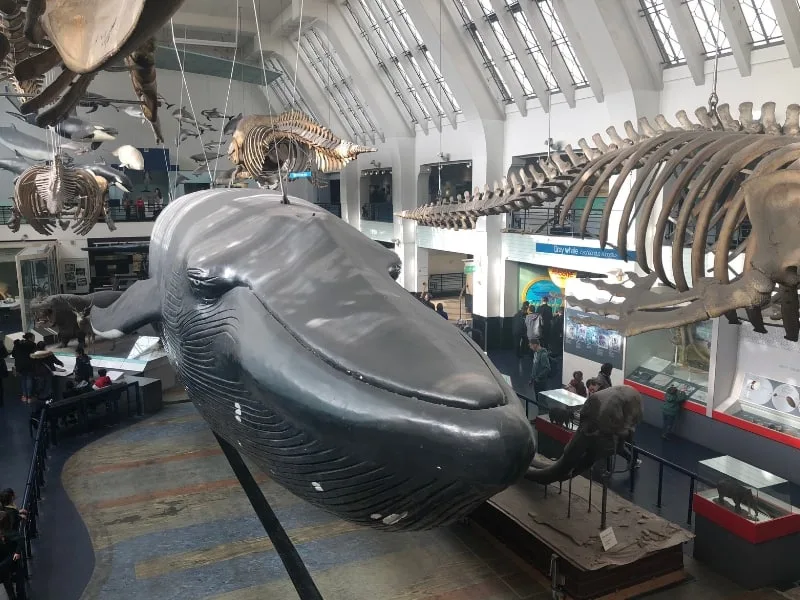 The world famous Dinosaurs exhibit is an absolute must see. It's probably the busiest area of the museum so head there early. If you do find yourselves queuing, Dippy's Naturenauts game or the online Dinosaur quiz (both available on the Natural History Museum website) are great waiting-in-line-boredom-busters for kids. Once inside you'll wander amongst giant bones and skulls learning everything there is to know about our pre-historic friends. You'll even meet a life size roaring T.Rex! He can be a little frightening for younger children though.
THE NATURAL HISTORY MUSEUM
The Investigate centre is perfect for school age children, allowing budding scientist to get hands-on with hundreds of museum exhibits such as fossils, shells, bones and bugs! The science educators are always on hand to help kids choose artefacts, operate the microscopes and help answer questions. It's a popular family attraction and so opens for extended hours during weekends and school holidays. Arrive at 11am for opening to beat the queues (Opens at 4pm midweek). After Investigate head to the nearby Creepy Crawlies gallery and Crawleys house to explore all things insect, crab and arthropod.
Kids love spotting their favourite animals in the Mammals zone. Its normally a little quieter than other areas. With a few interactive information exhibits, it's a good place to go and let the kids explore a little more freely. Make sure you don't miss the "unicorn of the sea" narwal skeleton. The Human Biology area is next door to the mammals and is, again, a great interactive spot for kids to learn about all about human life and anatomy.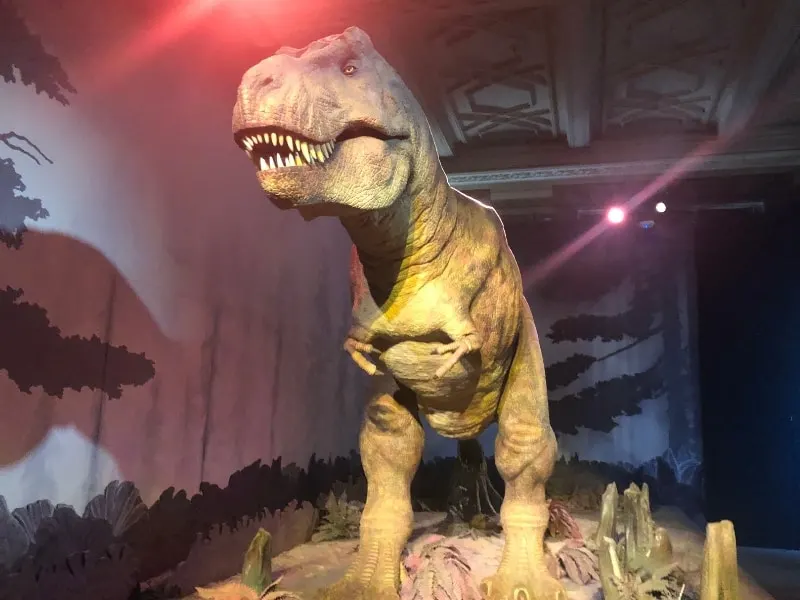 THE VOLCANO & EARTHQUAKE ZONE
Older kids especially will want to journey through the earth into the volcano and earthquake zones. Living in the UK (thankfully) it's pretty difficult to understand what getting caught up in a volcano or earthquake is really like.
Through this areas exhibits, real life footage and earthquake simulator, visitors can explore how the powers of nature shape the world we live in. The Human Evolution zone takes you on a seven million year history of man.
The must see exhibits here are Gibralter, the first Neanderthal skull ever found, and the Clacton Spear which is the worlds oldest preserved wooden spear.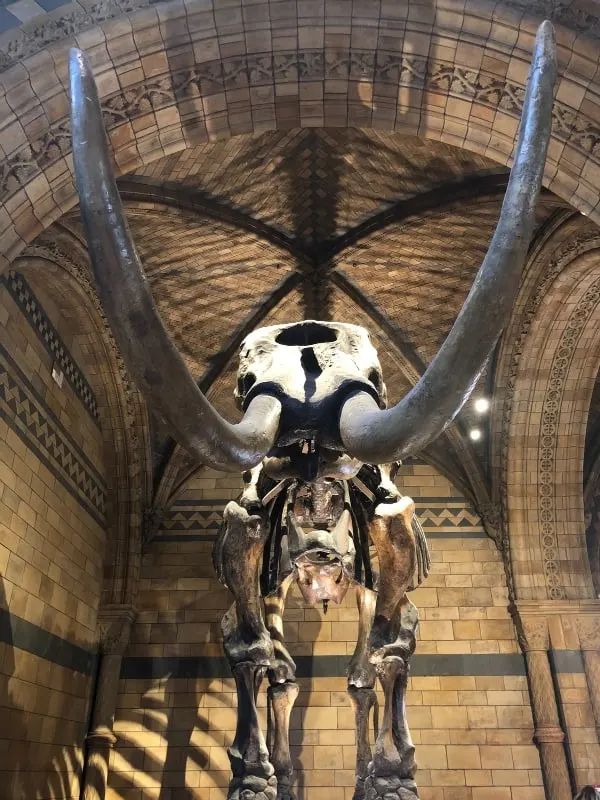 You need to allow yourself 3 hours to get around all these recommended areas and more if you want to explore other areas too. It's worth downloading the museum map to your phone so you can easily navigate yourself around and not have to pay for a paper map onsite. The museum also run some family friendly events and temporary exhibitions throughout the year so it's worth checking their website ahead of your visit to see what else is on. We recently visited "Life In The Dark" which was an incredible. Particularly awesome for us Ocean lovers was the "Light up your life" exhibit which showcased a range of bioluminescent creatures who normally live in the deep.
THE SCIENCE MUSEUM LONDON WITH KIDS
Just next door is another awesome London museum experience – The Science Museum. From rockets to robots, the Science Museum is home to the history of technology which has shaped our modern world. It has a wide range of hands-on learning experiences and exciting galleries to discover.
Admission is free but the museum team welcome a voluntary £5 donation on entry. The museum always has plenty of free interactive events going on – check the digital screens on entry for the days schedule. There are a ton of events during school holidays like half term.
It's also worth familiarising yourself with which exhibits are paid entry or have age restrictions. The areas families shouldn't miss are:
The Garden
A great interactive sensory pre-school play area in the basement. The water play troughs are always a huge hit with little ones and although aprons are provided, we've always needed a spare change of clothes afterwards!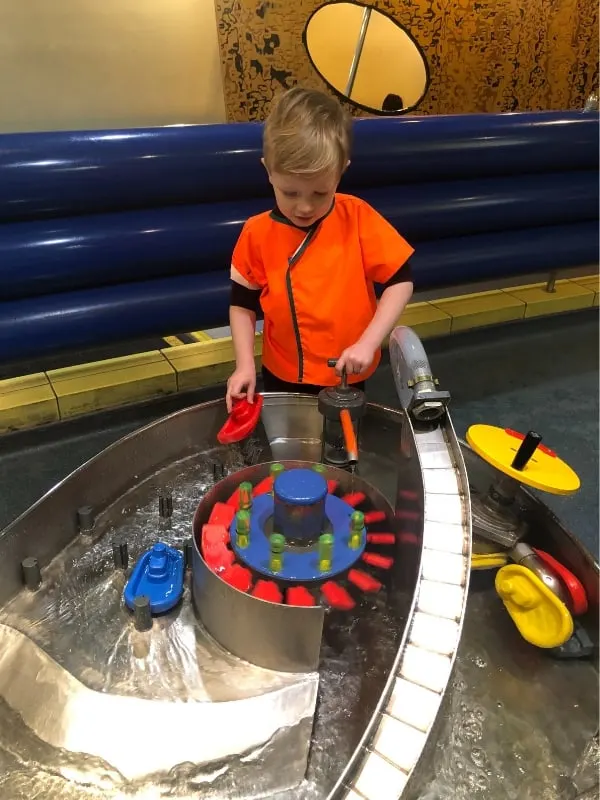 Pattern Pod
Another multi-sensory learning area, but targeted at slightly older children, ideal for ages 4-8. Younger children can still enjoy the space though. The engaging interactive exhibits are all about patterns you see, hear and touch. Catching the water ripples and nemo fish here great fun!
The Wonderlab
This area is a huge space packed with fun exhibits and experiments for kids (and adults) to explore. Make sure you take part in the live experiments at the Chemistry Bar, they're so much fun!
This paid exhibit is well worth the money especially as you can come and go as often as you like throughout the day. Pre-booking tickets is recommended as its an incredibly popular attraction.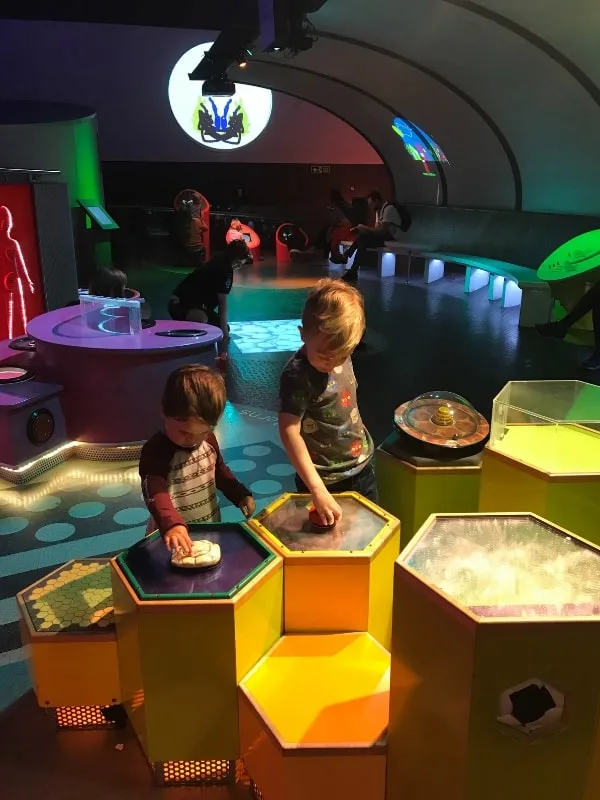 Exploring Space
There's space rockets, satellites and probes. And lots of them. Take a walk through the history of space travel and see two real space rockets on display. If you have teenagers with a keen interest in space, you'll want to look at the Space Descent VR experience with Tim Peake (£7 per person)
Flight
The flight floor has a range of great pieces from aviation history. The gallery tells the story of flight from conception to modern aviation. Also up on the top floor is a range of fun flight simulation experiences.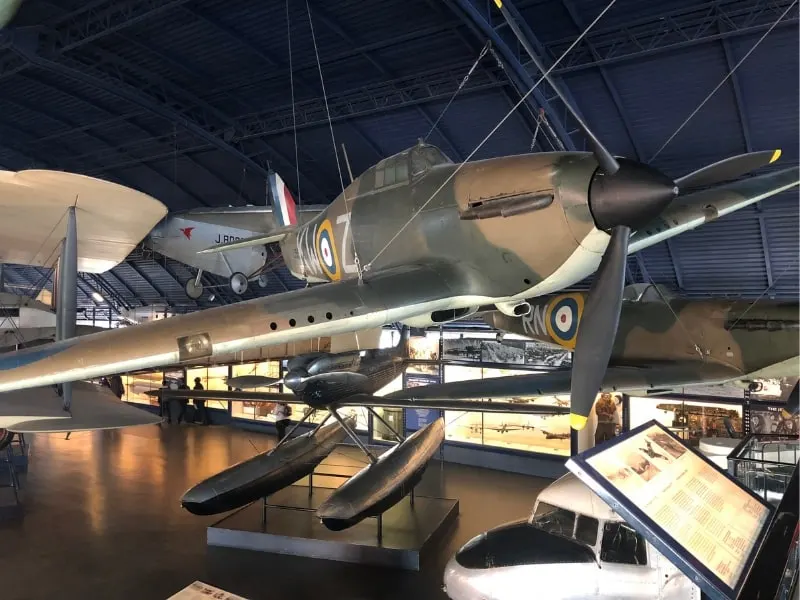 Here's a few extra's which can enhance your visit:
Science Museum Treasure Hunters app – this interactive app sets you different challenges as you go around the museum
IMAX Theatre – the ultimate high resolution cinema experience on a screen the size of a four double-decker bus! There's a range of films showing on any given day. (Price £11 for adults; family tickets from £23)
There's restaurants and refreshments on all floors of the museum but also a large picnic area in the basement which is great spot to enjoy a packed lunch.
With special thanks to Kylie for producing this article on visiting the Natural History & Science Museum London with kids. Make sure to pay Our World of Adventure blog a visit.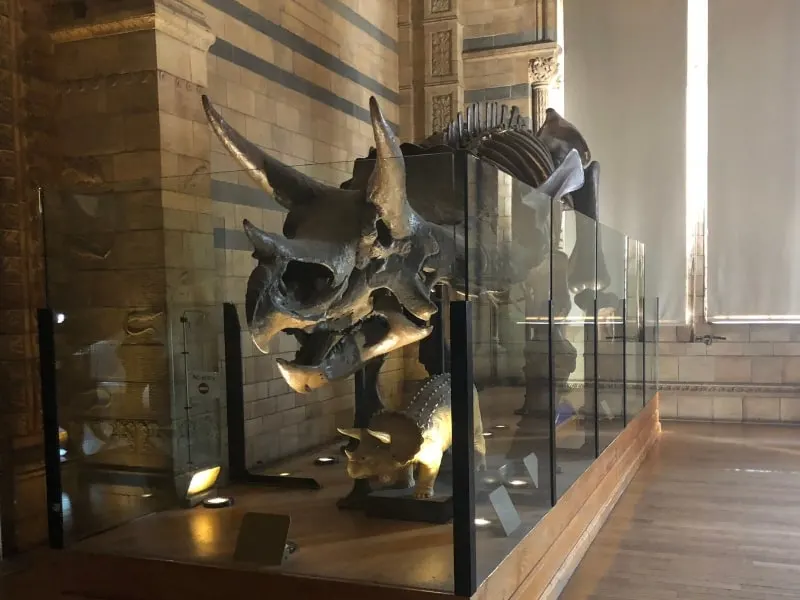 The Natural History & Science Museum is one of my family's favourite days out in London. If you visit, make sure to leave a comment and let me know your favourite bit!
I hope to visit London at some point this year and check out the latest exhibitions on offer at the Natural History & Science Museum. Let me know what you think!
You may also like:
The Best things to do in London in the Rain
30 Family Friendly Restaurants in London
Harry Potter Black Cab Tour London
30 Of The Best Family Hotels London
16 Incredible Things to do in February Half Term London