The London Transport Museum in Covent Garden was hands-down one of my daughters' favorite places we visited in London! They had a blast exploring all the interactive exhibits at this wonderful museum.
We practically had to drag them out of the door when it was time to leave. And this museum isn't just for kids: we adults also found it fascinating to follow along 200 years of history to learn more about how London transportation changed from the 19th century to present day.
Keep reading for a bit about our experience as well as all the practical details you'll need to plan your visit whether you are there for half term or during school term.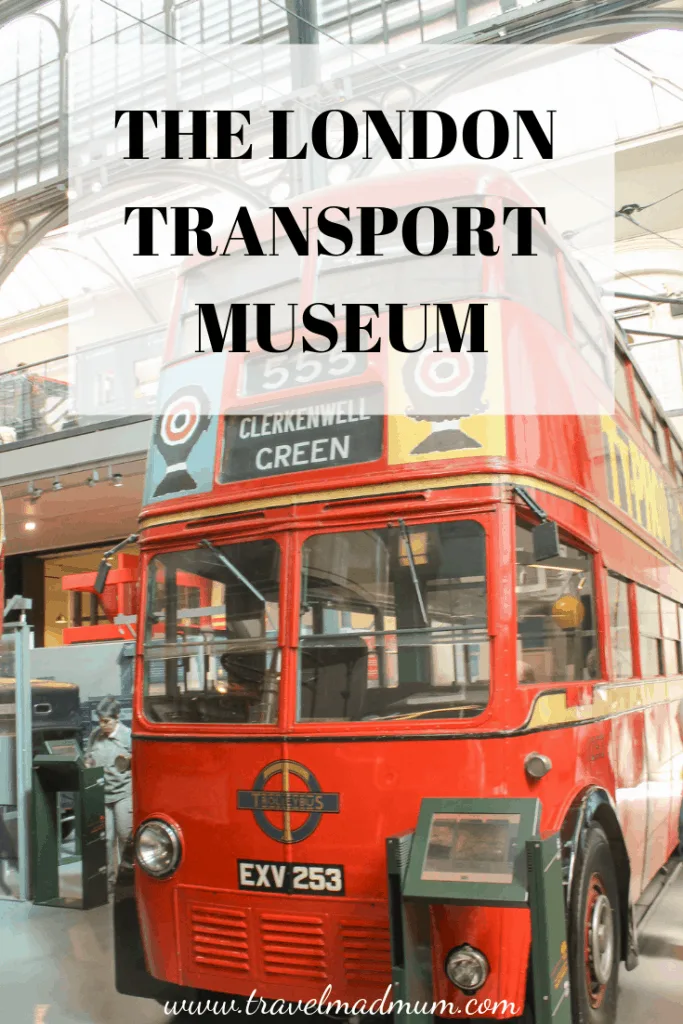 The Museum
You will be hooked right from the start when you enter the open, bright, multi-story London transport museum space and spot the amazing collection of over 80 historic vehicles. Everything from horse-drawn carriages to cabs to trains to double-decker buses is on display, all in pristine restored condition.
Of course, the vehicles are the absolute highlight for kids, but everything here is presented in such a fun and engaging way. The exhibits include video and sound clips, photographs, original posters, tickets, and other cool artifacts.
Make sure your kids grab a card for the stamper trail, so that they can collect stamps at special machines scattered throughout the museum. Then, begin your journey through the museum by riding the elevator back in time to the 19th century as you start your tour on the top floor.
Early Transport
The upper floor showcases the earliest types of transport in London. We had a lot of fun climbing into the omnibus and horse-drawn carriages and pretending to go for a ride. My kids loved that the London Transport Museum isn't a "don't touch" kind of museum and trying out all the vehicles was thrilling for them!
We learned some pretty interesting facts too including all about the stinky mess that horse-drawn vehicles created. Very entertaining for the kids, of course.
Continue down one level to see the development of early motorized vehicles. We were slightly horrified to learn how dangerous transportation was during this time! Train enthusiasts will especially enjoy this area, with the vintage steam engine on display.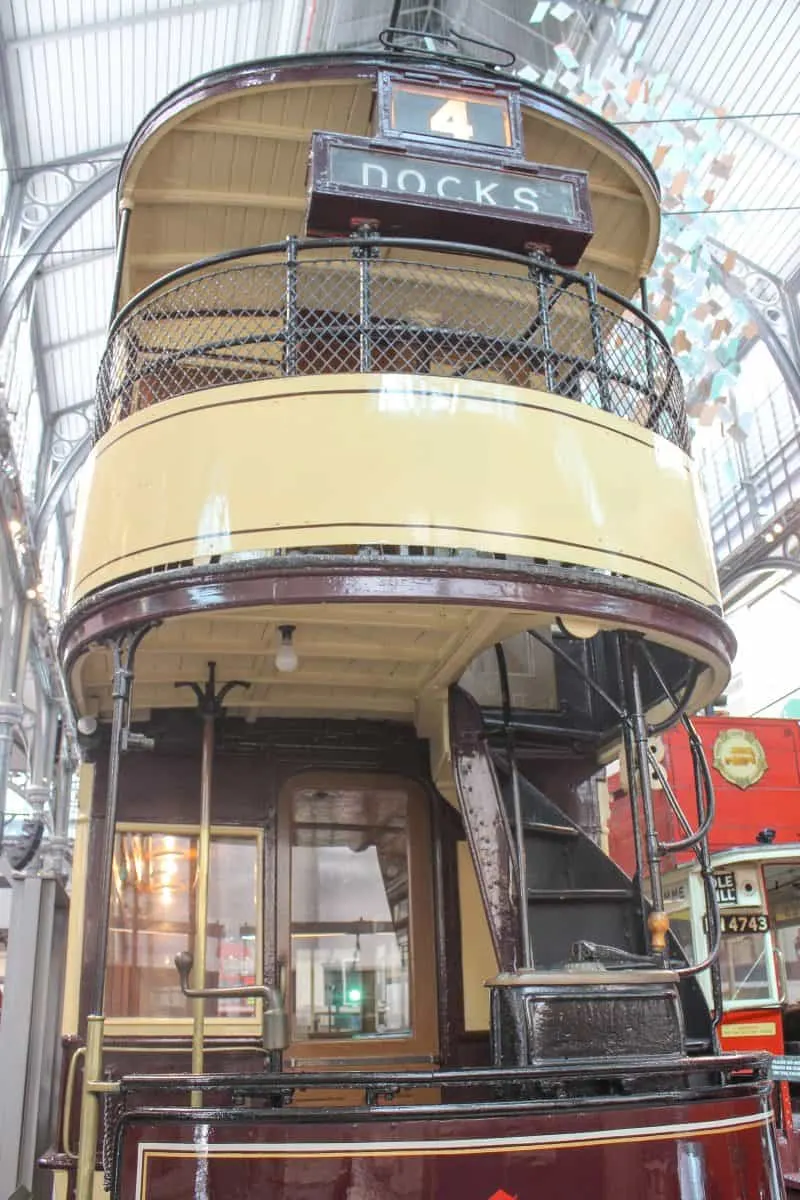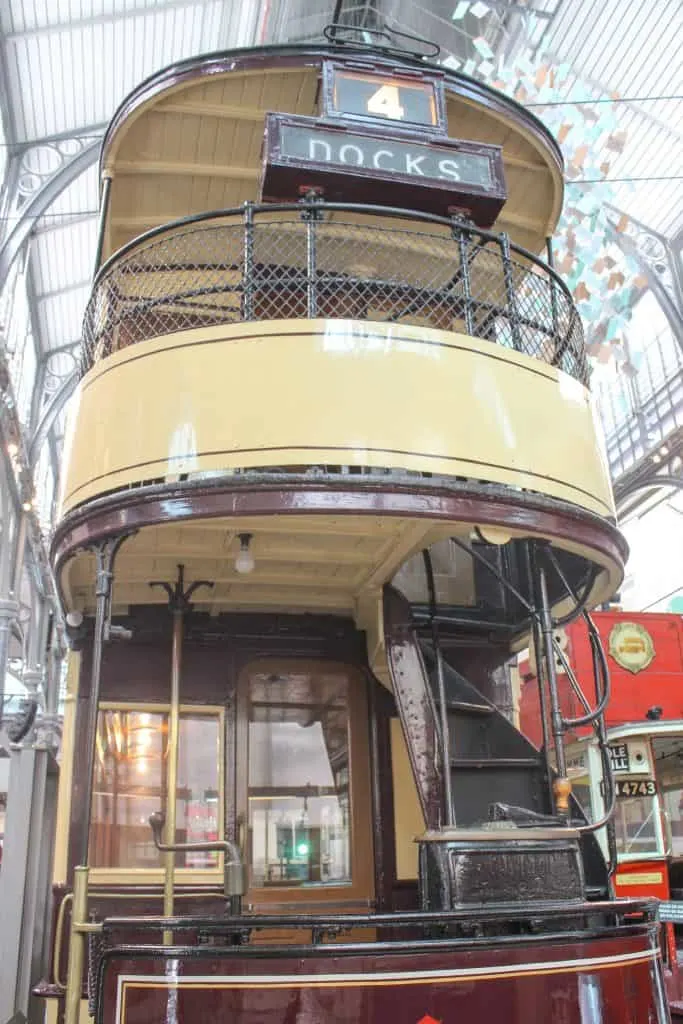 The London Tube
Next we learned all about how the London Tube was conceived, developed, and built. I personally found this to be the most interesting part of the museum and I learned so much.
Don't miss the life-size recreation of a Tube tunnel construction area. It has interactive building toys for kids and a video timeline that shows how the tube lines extended further and further to all areas of London and beyond over the years.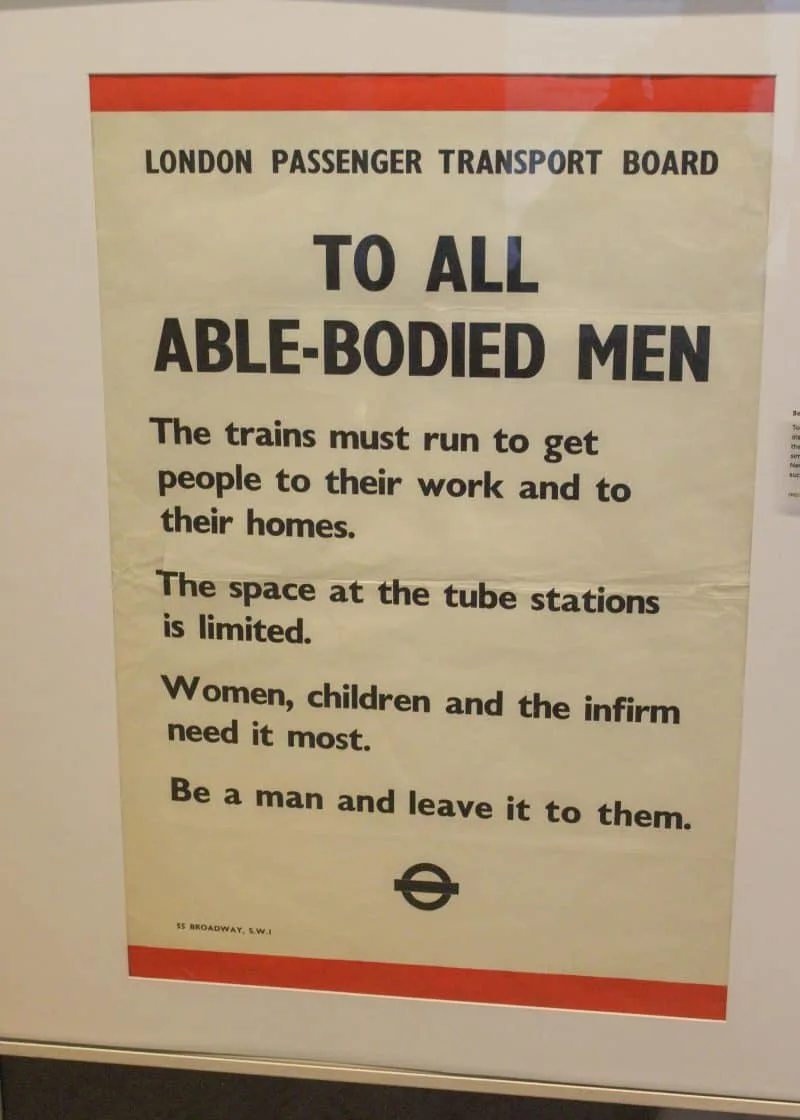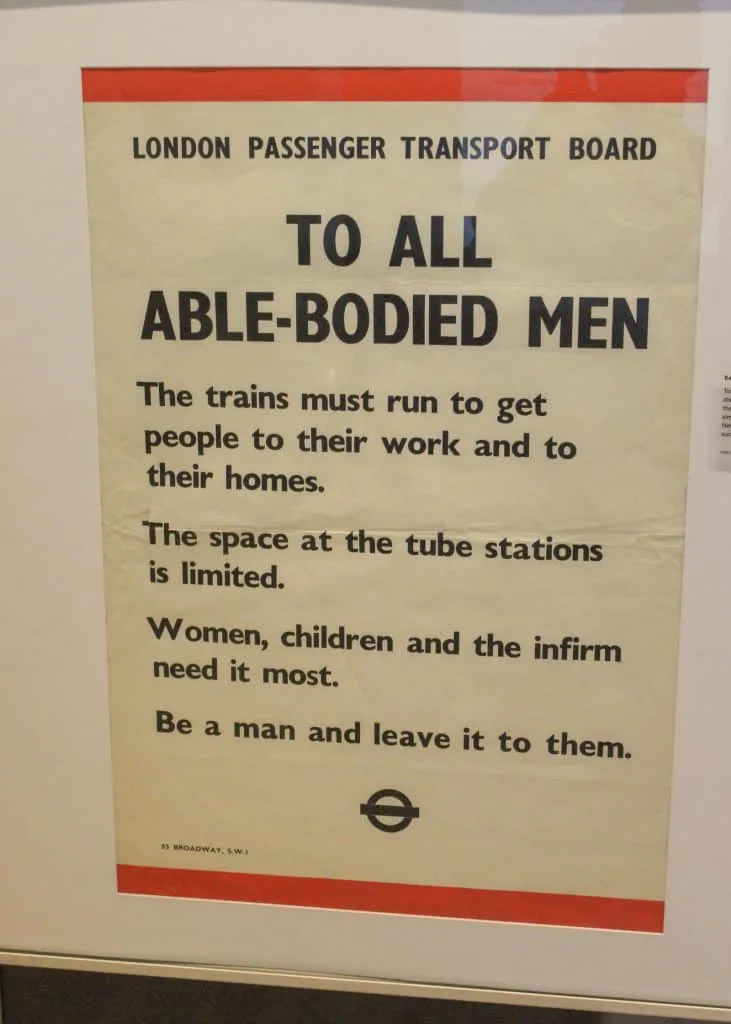 Hands-On Play Time
On the ground floor, you'll find the mother load of vehicles. This was a definite favorite for my kids! Again, many of the vehicles are open to explore and sit inside. My daughters were in heaven and could hardly decide which bus or cab to go to first, and we spent quite a long time here trying them all out!
And it's interesting to see the collection altogether and observe how the vehicles changed and improved over time.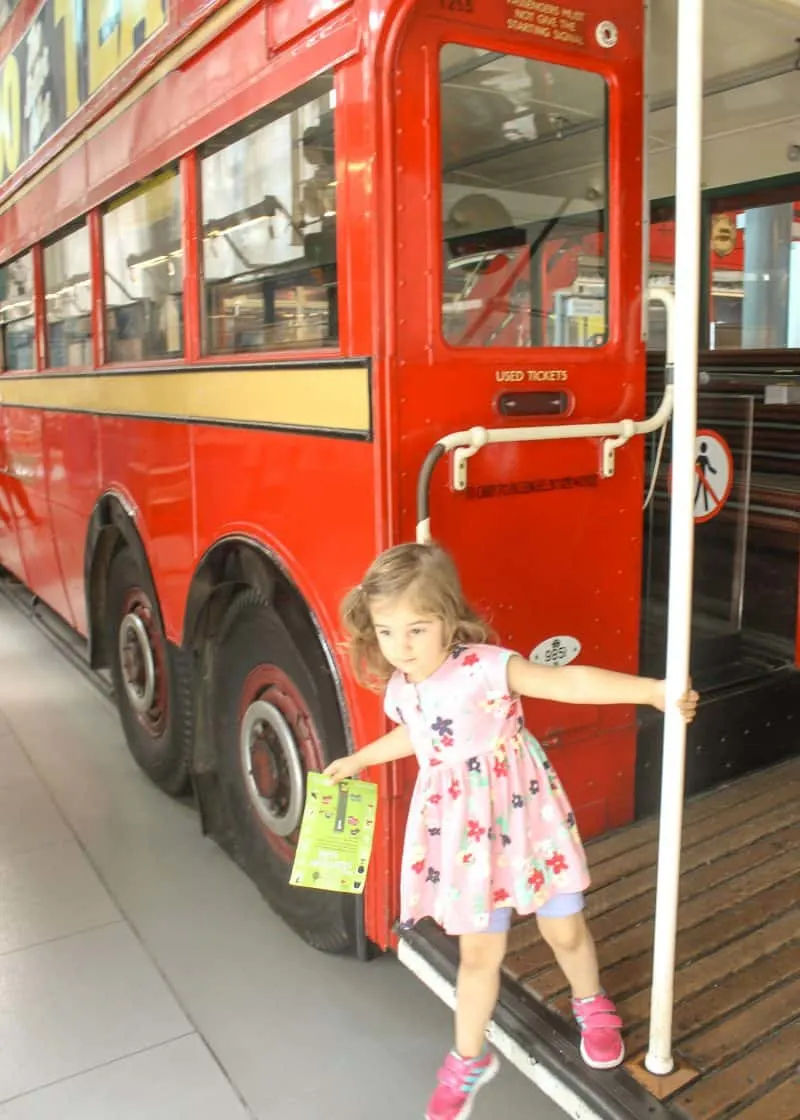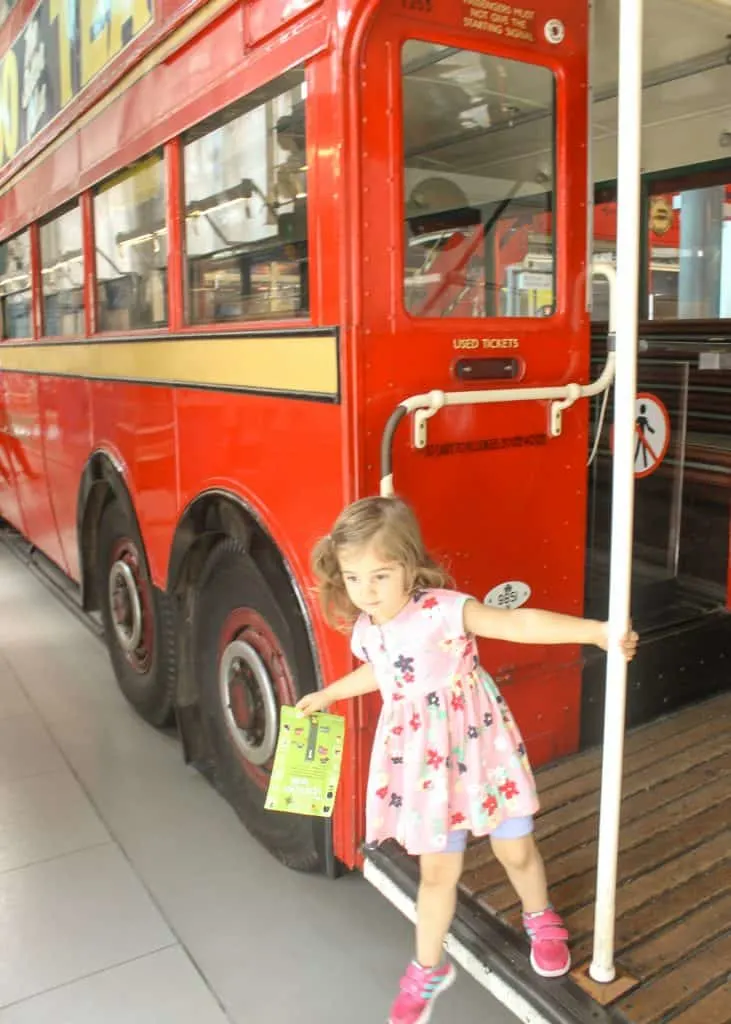 Kids Play Zone & Family Station
We ended our visit at the All Aboard playground. This area is specifically designed for kids aged seven and under. My girls adore pretend play, so they really enjoyed this area, especially dressing up in the costumes and pretending to drive the bus and riverboat.
Kids can also visit the mechanic's area, a play shop, the lost and found, and more. With really little ones, head to the special baby soft play space in this area.
If you have crafty kids, make sure you also check out the Family Station. Here, you can choose from various paper-based activities for different ages. My girls enjoyed coloring and writing and it was a nice calming and quiet break in our busy afternoon. You can find this area on the ground floor near the black cab.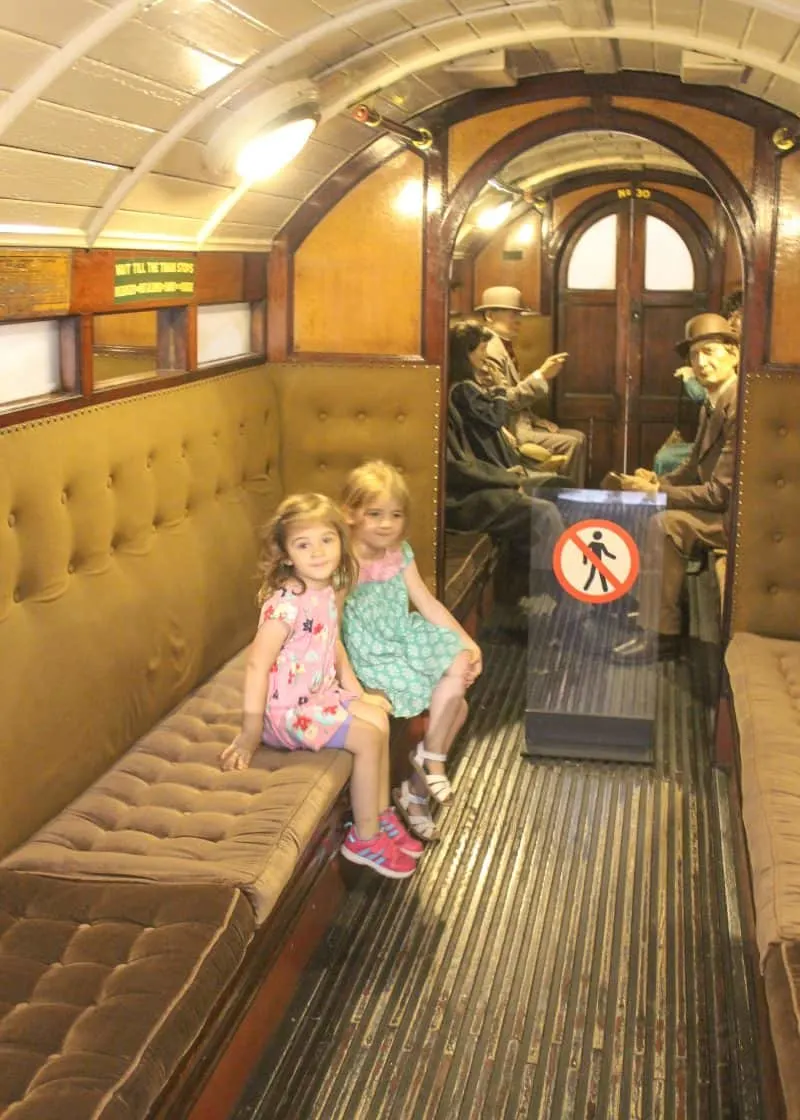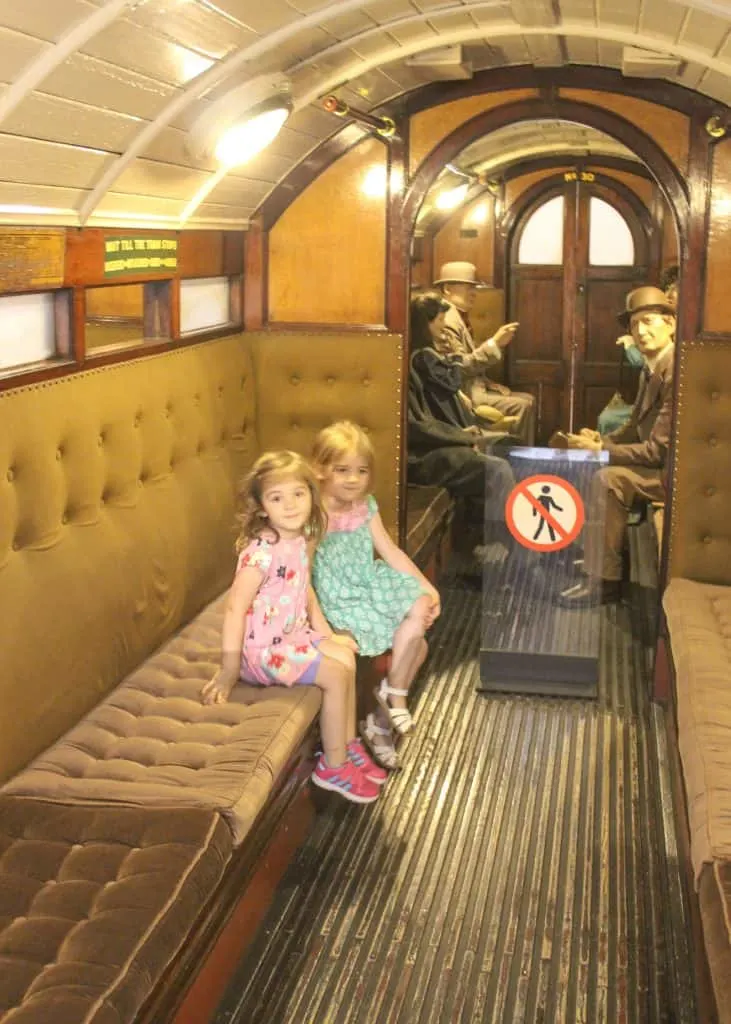 Special Programs at the London Transport Museum
In addition to all the great things on offer for families year round, the London Transport Museum has some special programs for Halloween, half term and Christmas. There are singing and story times for children under 5 that run during the school term. The museum also runs a program for Families with Special Needs with early opening times for special access.
During school holidays, there are all kinds of special events. This half-term, the museum is running "Hidden Transportation Heroines" about women and their contributions- how cool is that? You can read the full event calendar here. You can also look into booking a special behind the scenes tour, available here.
Practical Info for Visiting the London Transport Museum
The London Transport Museum is located right on Covent Garden Piazza in a space that was once a flower market. The museum is open daily year round (except for December 24-26) from 10:00-18:00.
Buy your tickets online to save; adult admission is £16 online (£17.50 at the door). The good news is that admission for anyone under the age of 18 is free! The museum is also included free in the The London Pass!
If you're visiting with babies or toddlers, the entire museum is stroller-accessible. There are also changing tables and a dedicated baby feeding room. The museum cafe is open daily during museum hours or you can bring in your own food and use an indoor picnic room. I was also very impressed with the selection at the museum's shop, so it's worth a stop especially if you are a visitor to London and staying in a nearby hotel.

The transport museum is a popular spot and does get quite busy. We visited during the summer holidays and while we had to share the museum with lots of other families, we still found it a really worthwhile place to visit.
The crowds did disperse in the late afternoon, so perhaps plan to visit early or late in the day. I'd also recommend trying to strategically visit the All Aboard play zone either first or last (depending on the timing of your visit), as that's the spot you'll notice the crowds the most.
With special thanks to Hayley for producing this article on visiting the London Transport Museum with Kids. Make sure to pay becausegermany.com a visit!
You may also like:
Harry Potter Black Cab Tour London
London National History and Science Museum
30 Of The Best Family Hotels London
16 Incredible Things to do in February Half Term London