October half term in London always has plenty going on, especially with Halloween at the end of the month. The weather can be chilly, and the days are shorter, with the sun setting around 6pm.
Whilst some local families will choose to jet off to a warmer climate, I quite love the autumn cosy vibes in London in October.
From pumpkin picking to kids' crafts and exploring the museums, October half term in London is always full of fun activities.
I love soaking up the spooky Halloween atmosphere in London before the festive period kicks in and everyone starts getting ready for Christmas.
October half term in London dates are from the 23rd to the 27th of October 2023. Some schools will start half term on the 16th of October and finish on the 23rd.
When looking for things to do over the October half term in London, I recommend having some rainy-day indoor activities up your sleeve just in case the weather is miserable.
Here is my list of the latest activities coming up this October half term in London, which look like a lot of fun.
October Half Term London
1. BBC Earth Experience, Earls Court
Based at Earls Court, the BBC Earth Experience features Seven Worlds, One Planet, narrated by Sir David Attenborough.
This immersive experience provides an opportunity to explore the diversity of all seven continents through stunning visuals and captivating narration.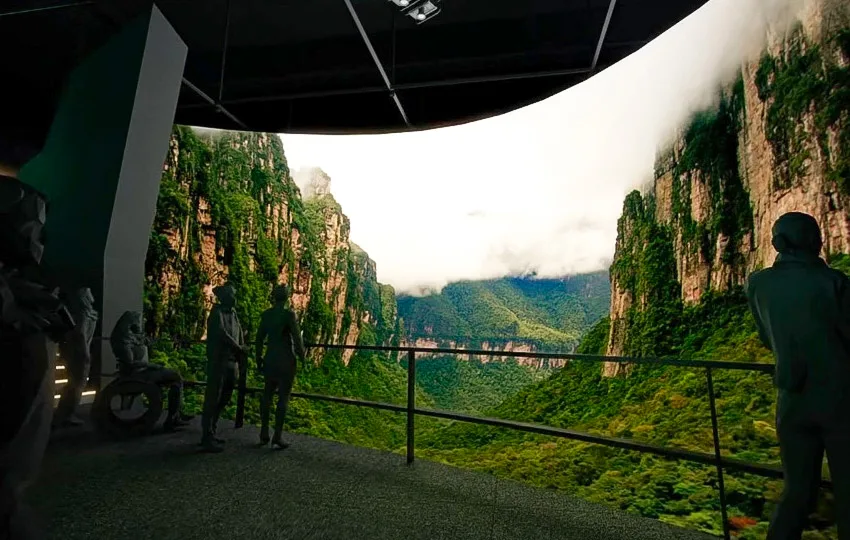 The 360-degree audio-visual journey brings these environments to life. Book tickets to the BBC Earth Experience here. It's perfect for families!
2. Japan: Myths To Manga, Young V&A
This October half term in London, why not head to the relatively new Young V&A Museum in Bethnal Green?
It opened in July of this year, and if you haven't made it there yet with the kids, October is the perfect time to visit.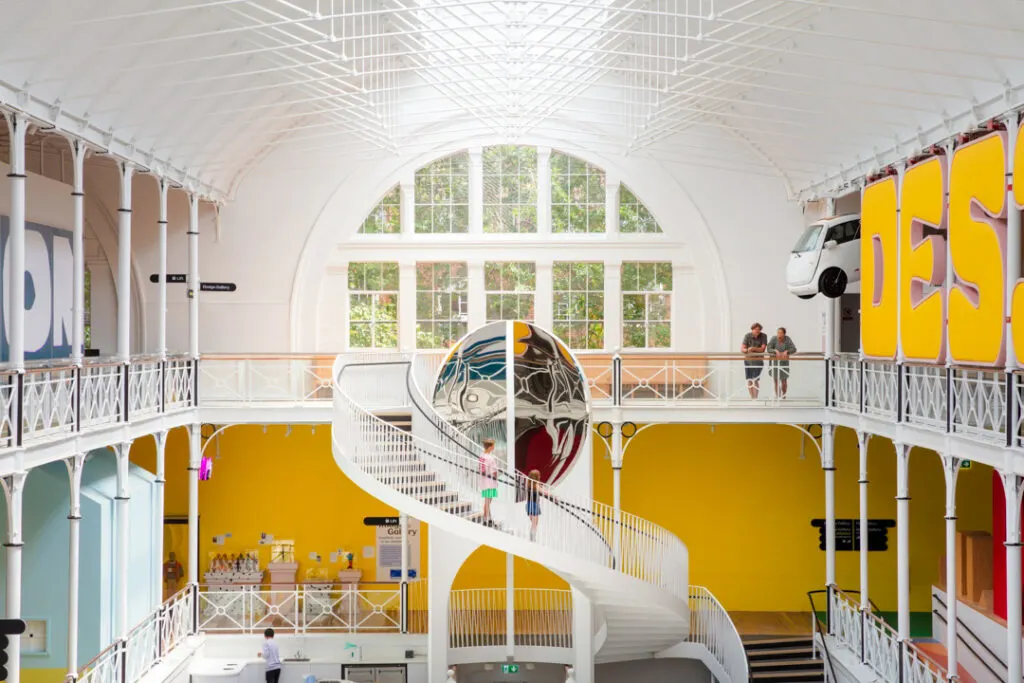 Incredibly, this space has been created especially for little ones. General admission to this imaginative space is free. It features three exciting galleries, which include imagine, play and design elements.
There is also a quiet reading room specifically designed with neurodivergent children in mind.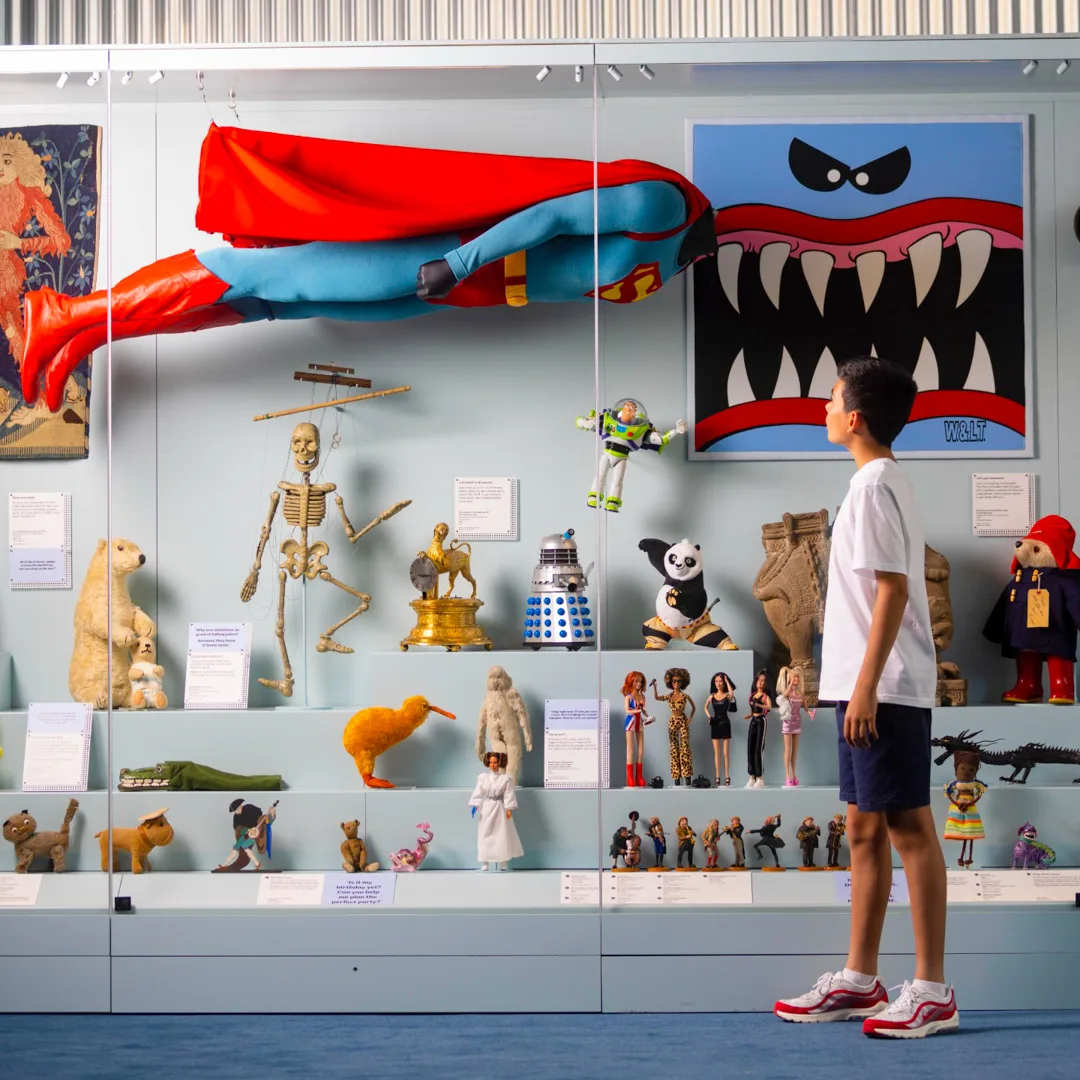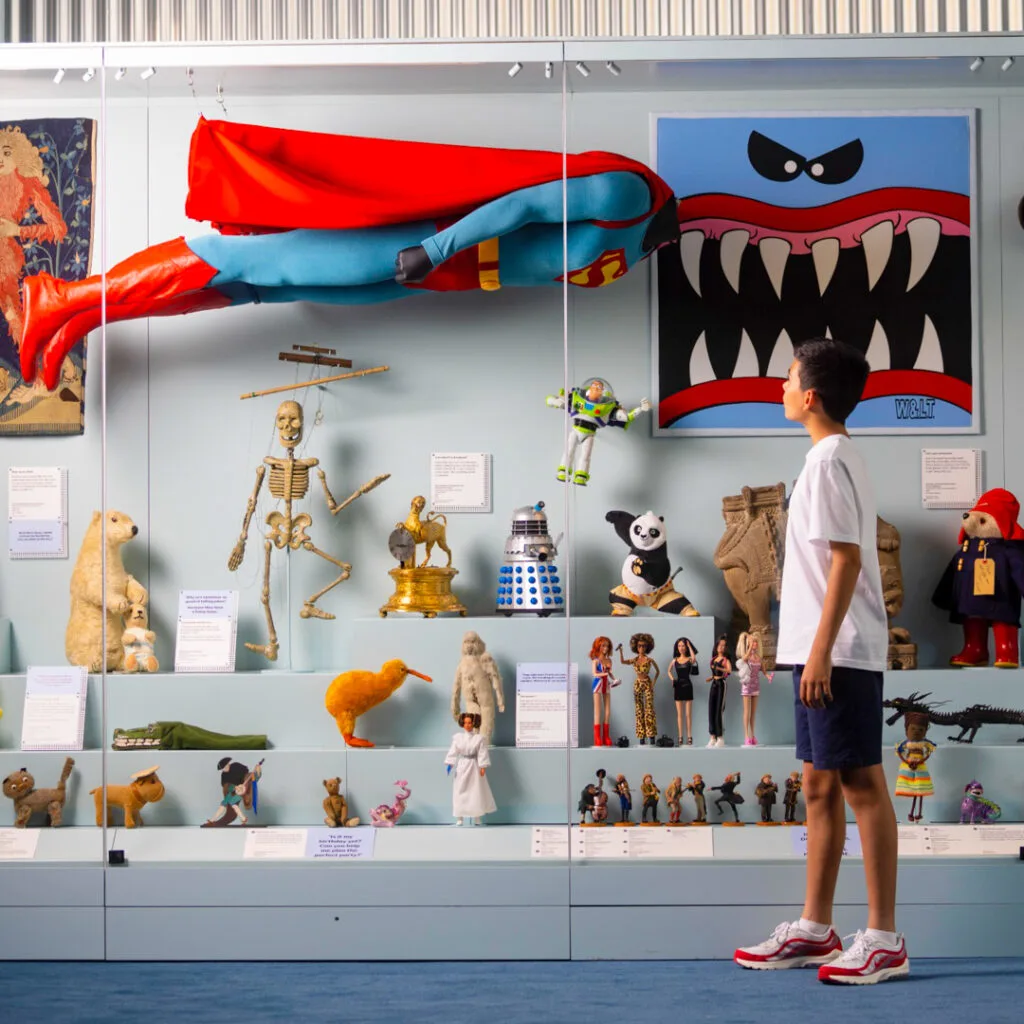 Japan: Myths To Manga is a unique event over the October half term in London at Young V & A. Members can visit for free, and there is a £10 charge for non-members.
The event will showcase Japanese history and culture, which will be super interesting. It starts on the 14th of October and runs throughout the month.
3. Turn It Up at The Science Museum
The Science Museum is always a reliable go-to place on the half term. Again, it is free to enter the Science Museum. However, this October half term in London, there is an exhibition about the power of music.
The exhibition has an entry fee of £10 for adults, £8 for children, and those under 4 go free.
At this event, families can listen to music and actively engage with it, and even create their own musical compositions!
As you step into this musical playground, little ones will be surrounded by rhythm, melody, and harmony.
Test your musical discernment by taking a musical hearing test to distinguish between songs crafted by human hands and those composed by machines.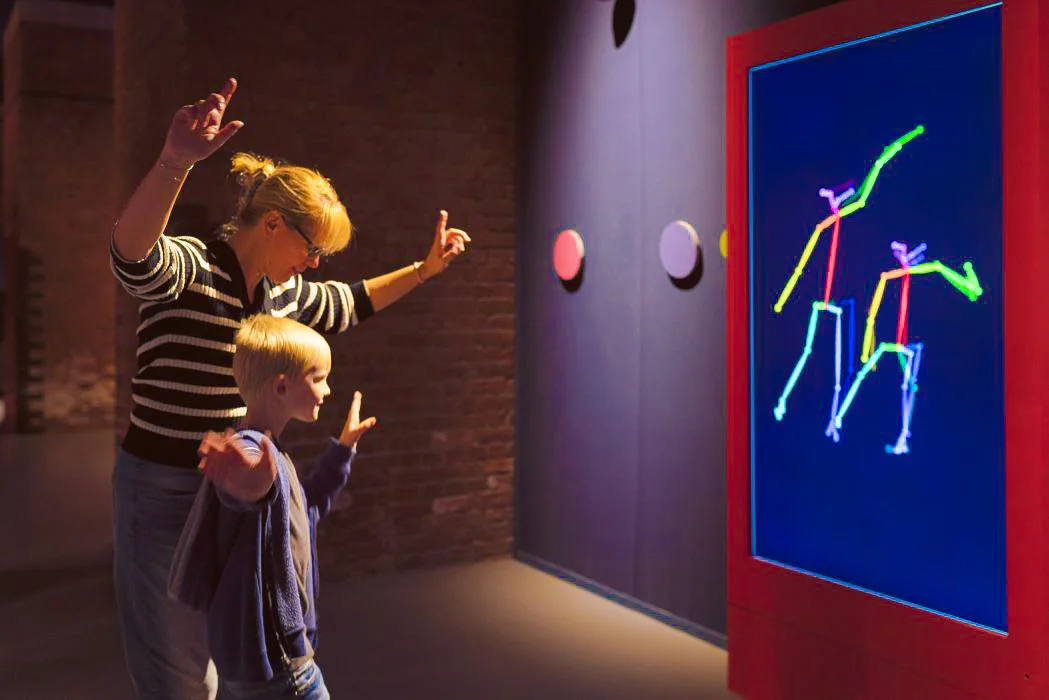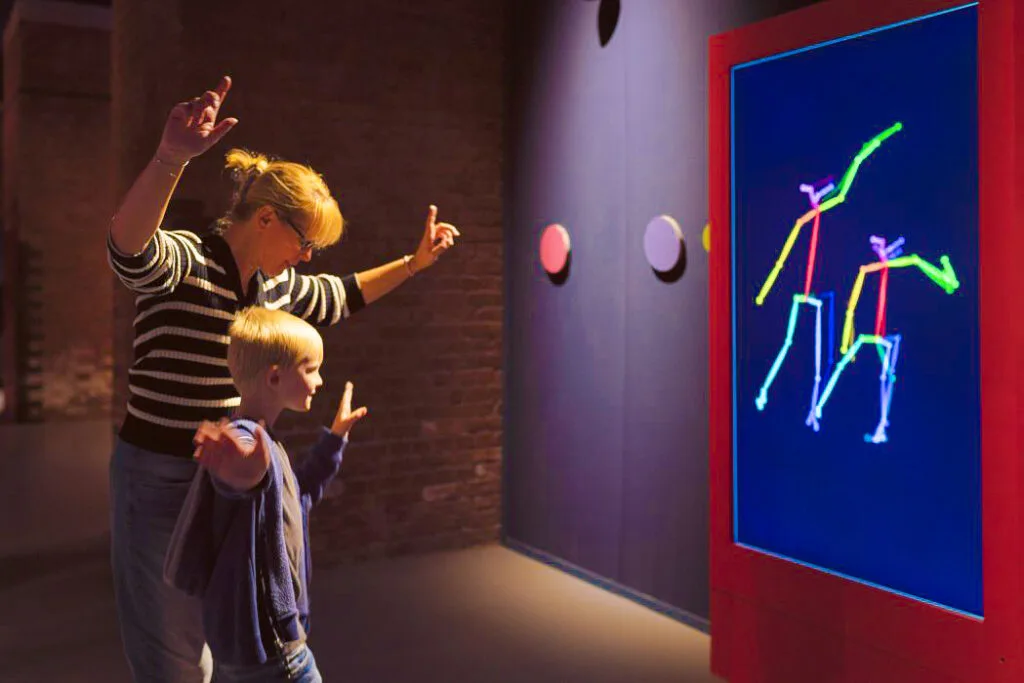 One of the highlights of this event is the introduction of Haile, a musical robot capable of playing and improvising alongside human musicians.
Little ones will have a chance to discover peculiar and fantastic musical instruments. Among these is the Pyrophone, a one-of-a-kind organ, powered by flames, adding a touch of magic to the musical journey.
But Turn It Up isn't just about the fascination of musical technology; it also delves into the impact music has on our lives.
This exhibition starts on the 19th of October, 2023 until May 2024 and since it is indoors it is the perfect option for a rainy day this October half term in London.
4. Bear Hunt At Kew Gardens
This October half term at Kew Gardens, don your wellies and embark on a bear hunt! This event will run from the 21st to the 29th of October and families can take part with a general admission ticket.
Wander through fields, splash through rivers, and squish through mud on a bear-hunting expedition.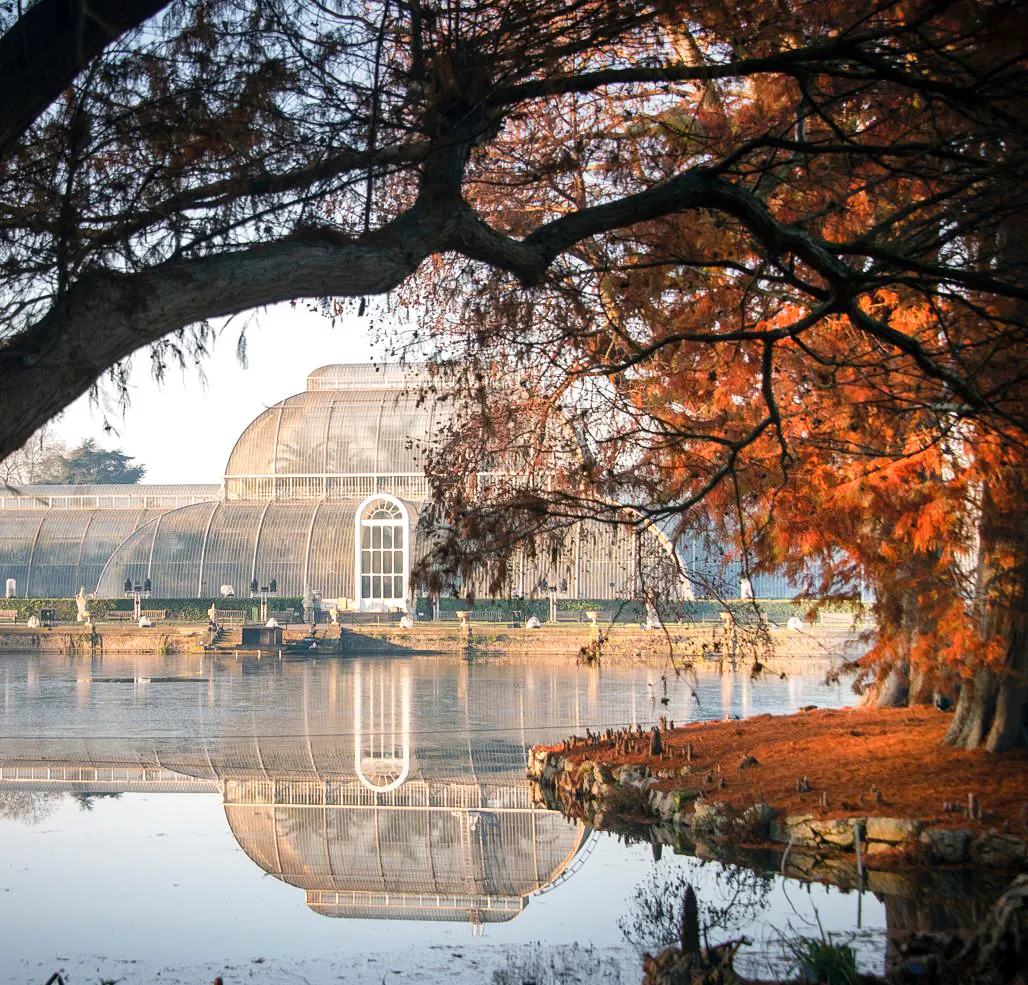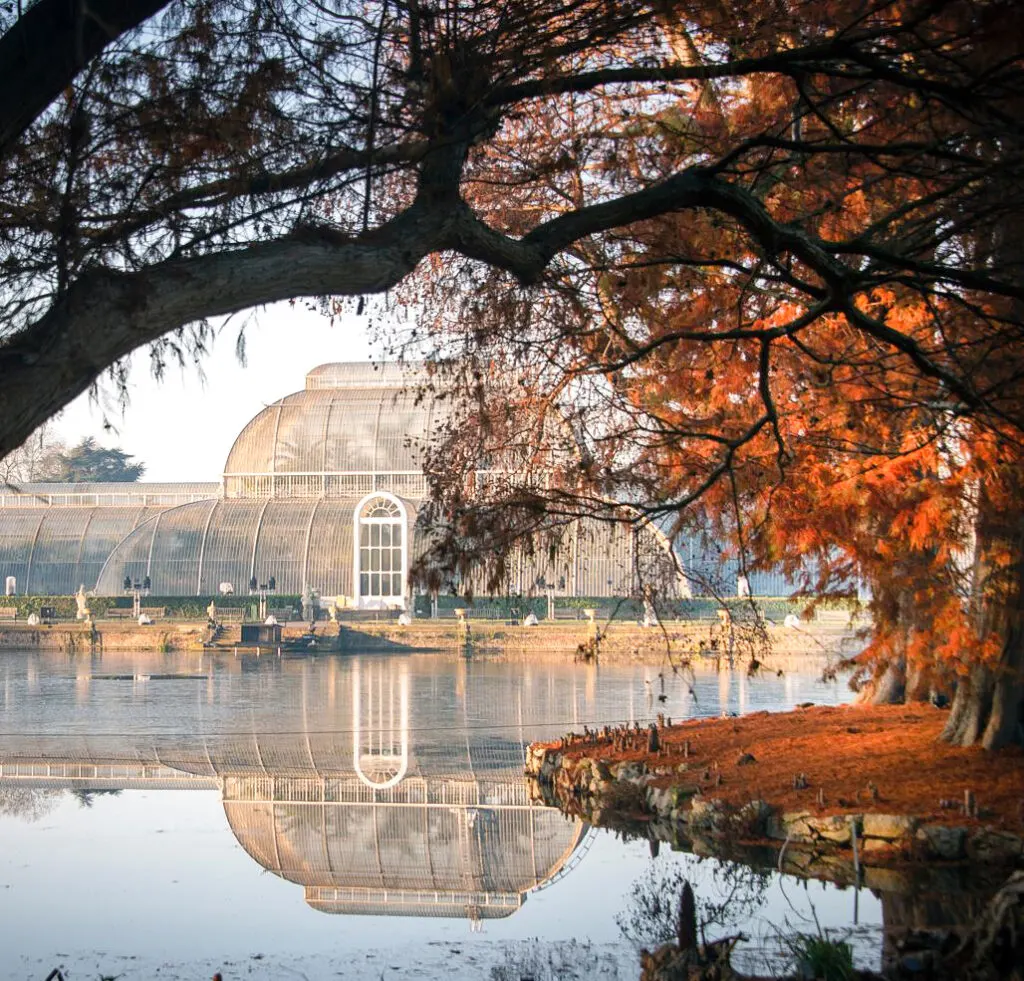 This sensory adventure will take you through the beautiful landscapes of Kew Gardens, including the serene Lake and the lush Arboretum, home to majestic trees and wildlife.


Based on the beloved book and award-winning animation "We're Going on a Bear Hunt" by Michael Rosen and Helen Oxenbury, this event is perfect for families who like to spend the October half term in London outdoors.
5. Pumpkin Picking
Another great way to spend the October half term in London and celebrate Halloween with a family friendly activity is going pumpkin picking.
There are some great spots in and around London where you can take the kids and pick your own pumpkin for eating or carving.
Garsons Farm in Surrey is super popular so will need to be booked in advance to avoid disappointment, although more tickets will be released each day. Tickets for children are £1 with adult tickets priced at £4.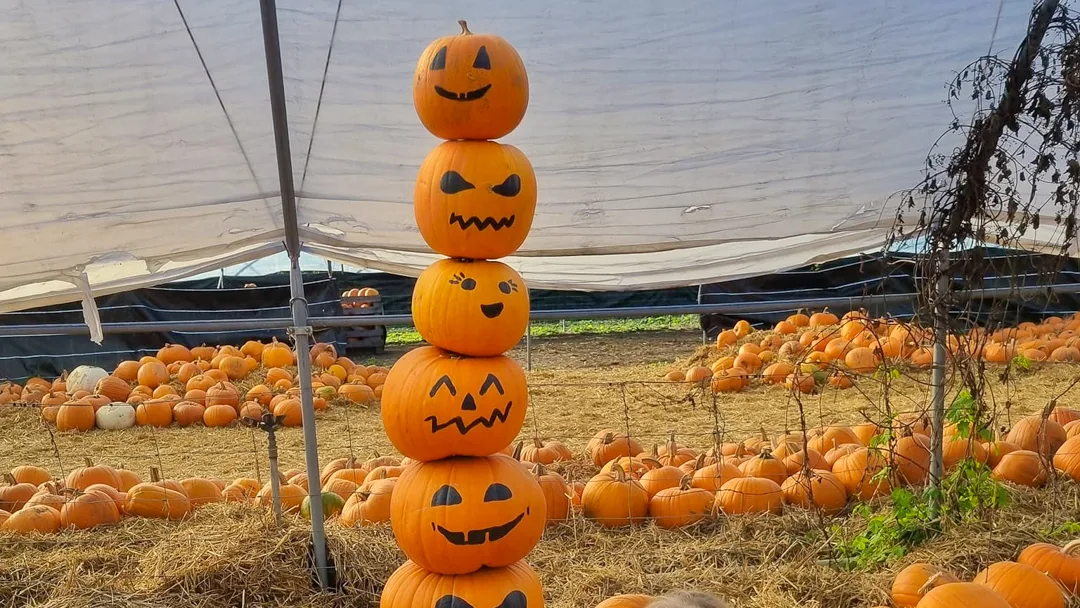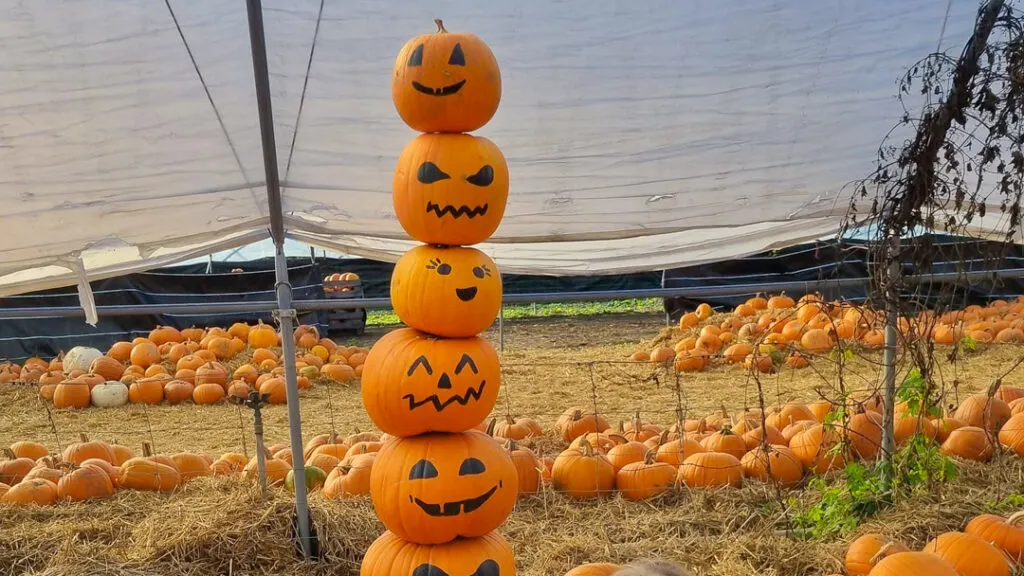 To get there, take the South Western Railway to Esher from Victoria Station in Central London. From there, the 458 bus towards Staines will get you to Princess Alice Hospice in 6 minutes, which is a short walk away.
Alternatively, plug Winterdown Rd, KT10 8LS into your sat nav if you are driving. Parking is available. Surrey is around an hour's drive from the centre of London.
Also in Surrey, which is just outside of London, you'll find pumpkins to be picked at Secretts Farm. This is another popular spot so I recommend booking in advance.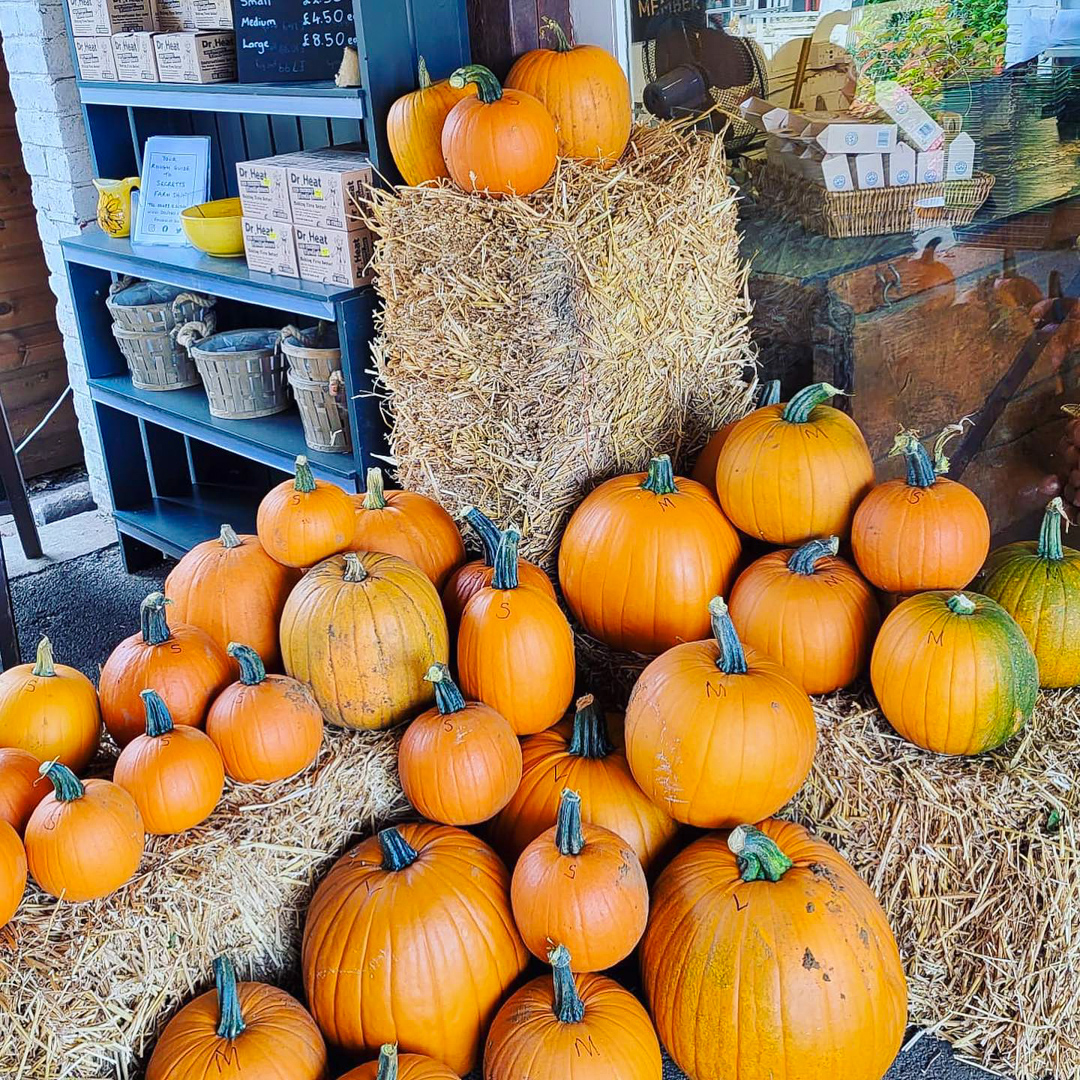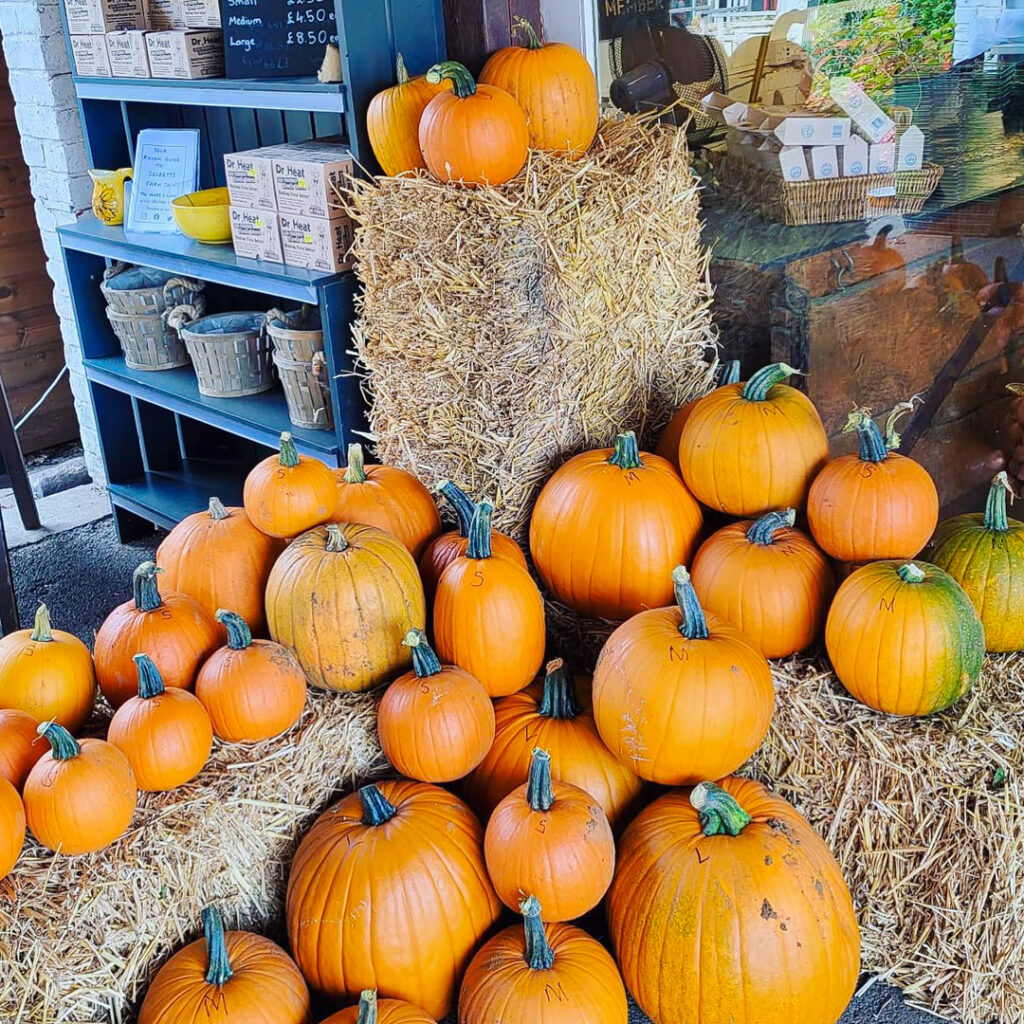 While you're there you may also enjoy their huge selection of English wines and craft beers.
To the East of London, in Essex, Foxes Farm have sites in Colchester and Basildon with pumpkin picking beginning in late September and early October.
If you're taking the train out of London to visit these pumpkin patches in Surrey or Essex, book your train with the Trainline for ease, convenience, and great prices. Their website and mobile app is really easy to use.
Also on the Trainline website or mobile app, you can purchase a UK Railcard. I would recommend this if you're going to be doing any train travel around the UK (outside of London) because you will get 30% off every ticket.
Make sure to carry your Railcard with you (it can be stored in the Trainline app) as ticket inspectors may wish to see it upon boarding your train.
6. Mini Monsters, London Museum of Water
On October 28th, from 10 am to 4 pm, the London Museum of Water & Steam will be holding an event with a bit of a Halloween Twist. It aims to demonstrate the 'monster bacteria' in the River Thames.
This event has an educational spin on it where families can learn about the origins of London's water supply while delving into the scientific processes that combat the tiny waterborne creatures lurking in waterways.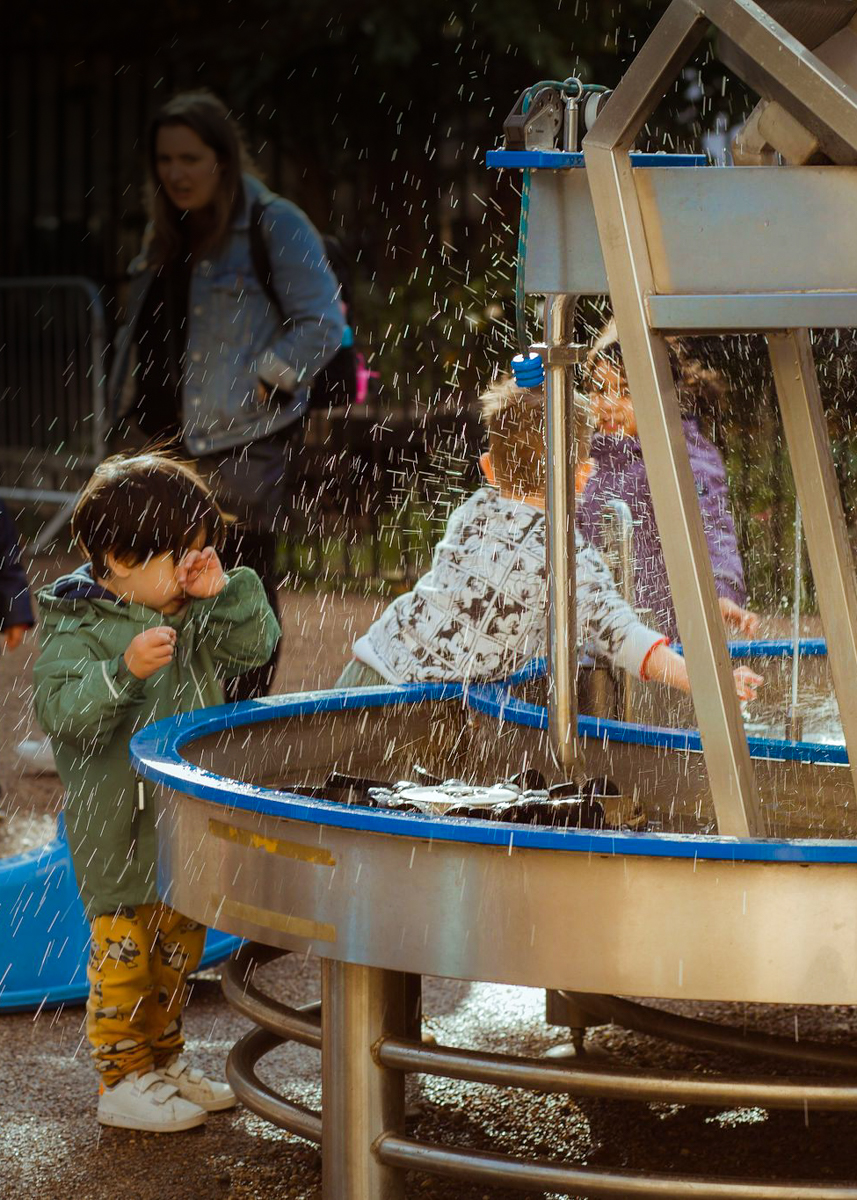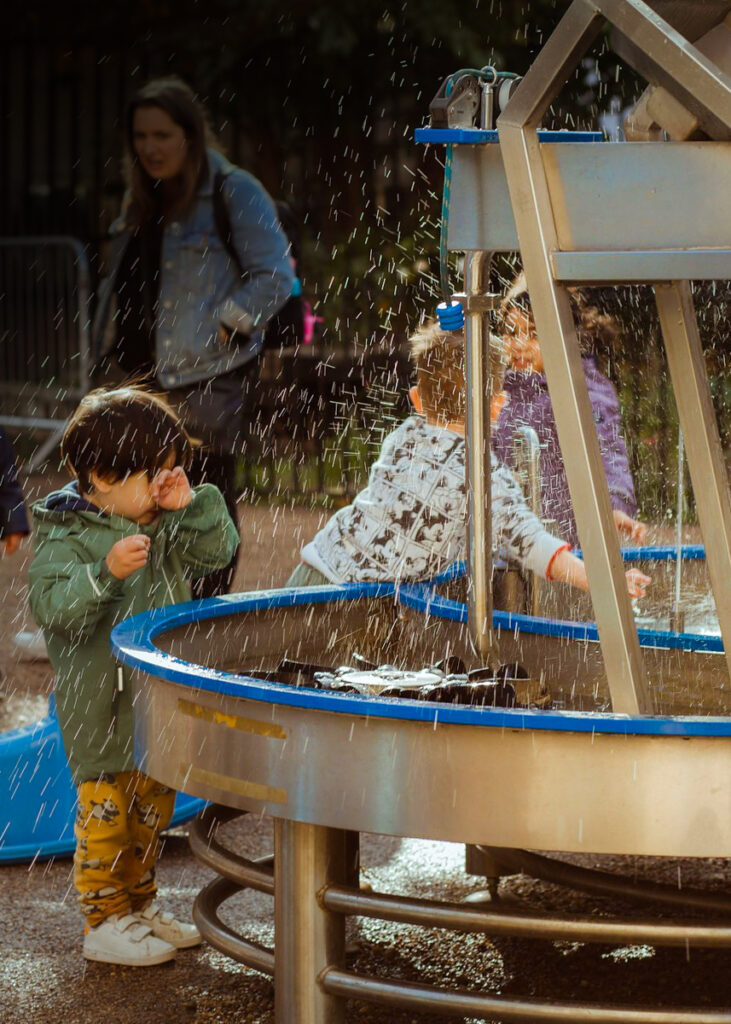 Alongside this educational aspect, there will be storytelling, creative crafts, and a community art project.
Regular admission fees apply, but the school holiday activities offered during the event are complimentary and do not require booking, which makes it an ideal choice if you haven't had time to plan this October half term in London.
7. Croydon Giraffe Trail
If you are based in South London, especially in the Croydon area, why not make the most of the Croydon Giraffe Trail, which has been there since August and finishes on the 27th of October?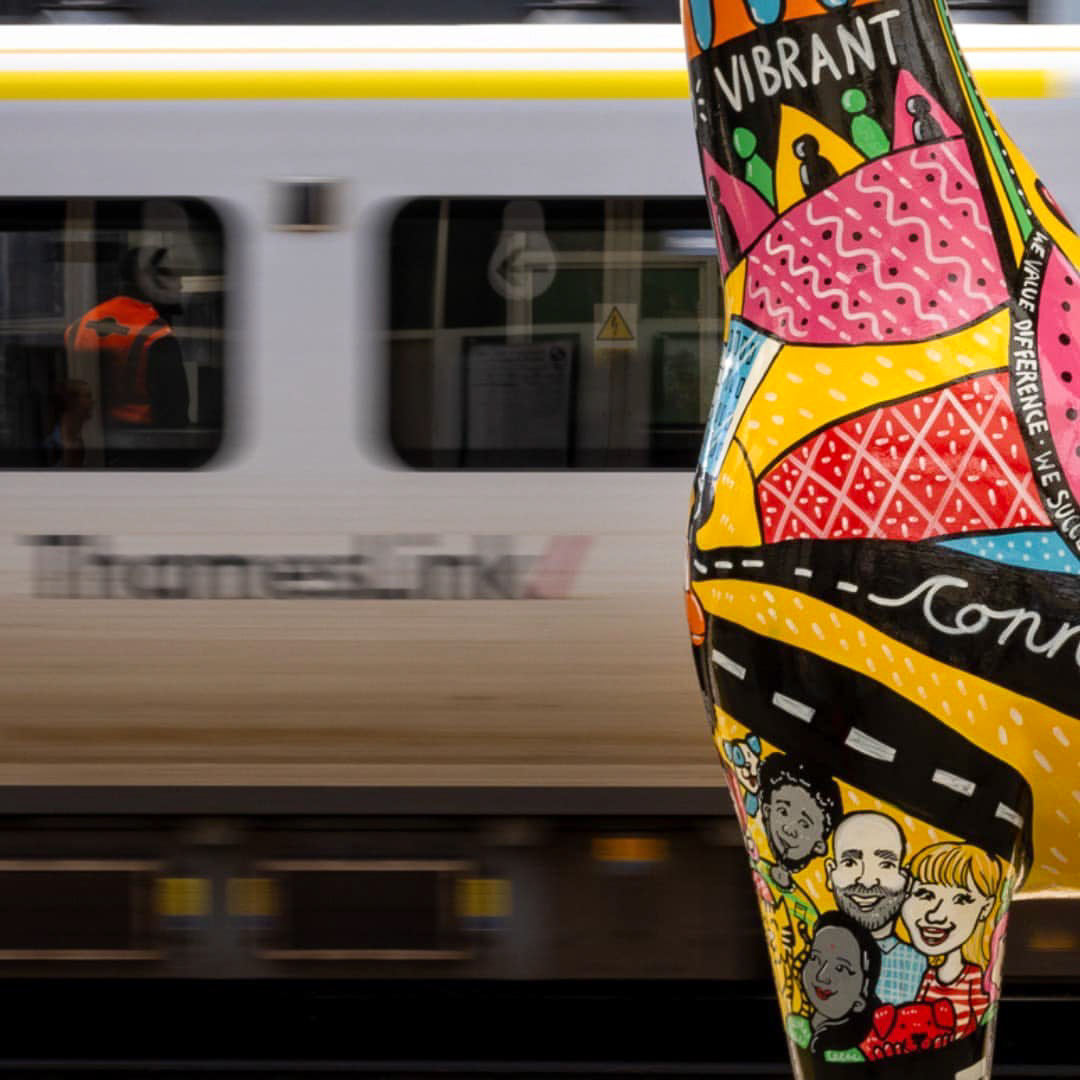 There are 30 adult and 30 baby giraffes dotted around Croydon, which is a great way to get some steps in on a long walk whilst doing something fun with the kids this October half term in London.
8. Brick Dinos, Horiniman Museum
Brick Dinos exhibition has been running since February. However, the last day is the 29th of October.
Horniman Museum members can enter the exhibition for free, and general admission to the rest of the museum is also free.
However, for non-members, Brick Dino entry costs £9 for adults, £4.50 for kids and under 3's are free. In the past, we've found membership to be worth it.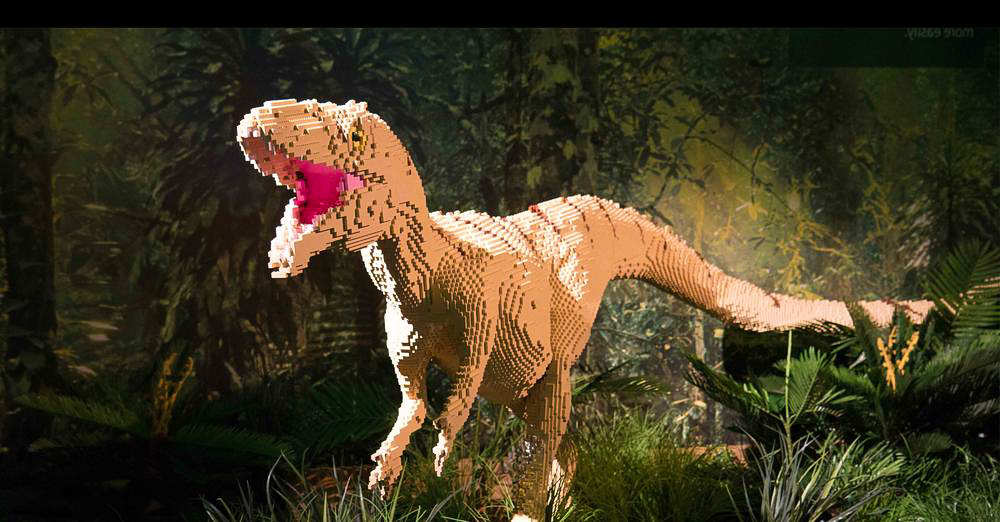 The exhibition designed for families, has some of the largest creatures ever to roam the Earth to life in a scaled-down format.
Among the remarkable creations are scaled models of creatures such as the Masiakasaurus, resembling a raptor in appearance, a life-sized airborne pterosaur, the Sarcosuchus, reminiscent of a crocodile; and an exclusive debut appearance of the Polacanthus model.
Brick Dinos is a touring collaboration between artist Warren Elsmore & Lego, making it an exciting activity for those kids who are Lego fanatics this October half term in London.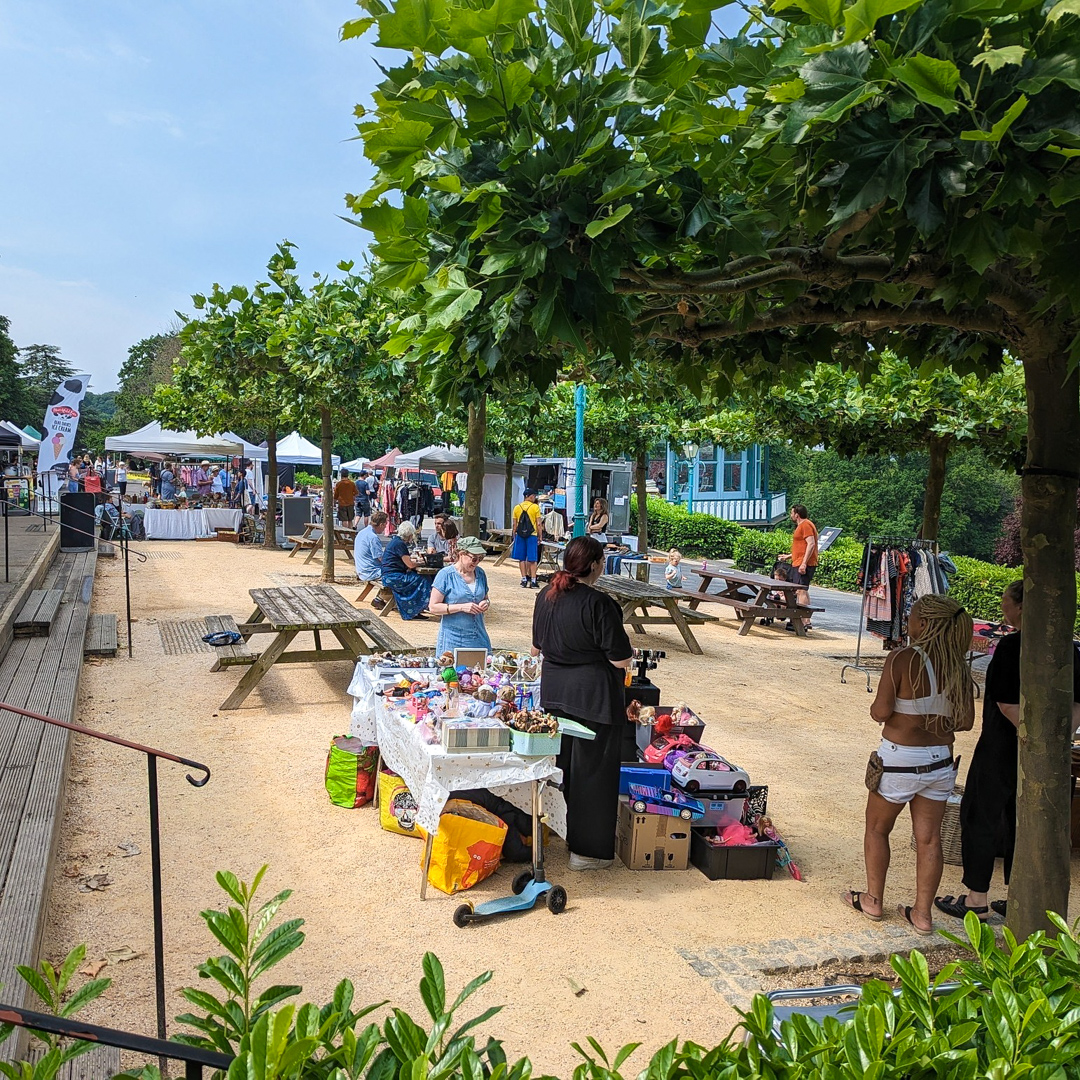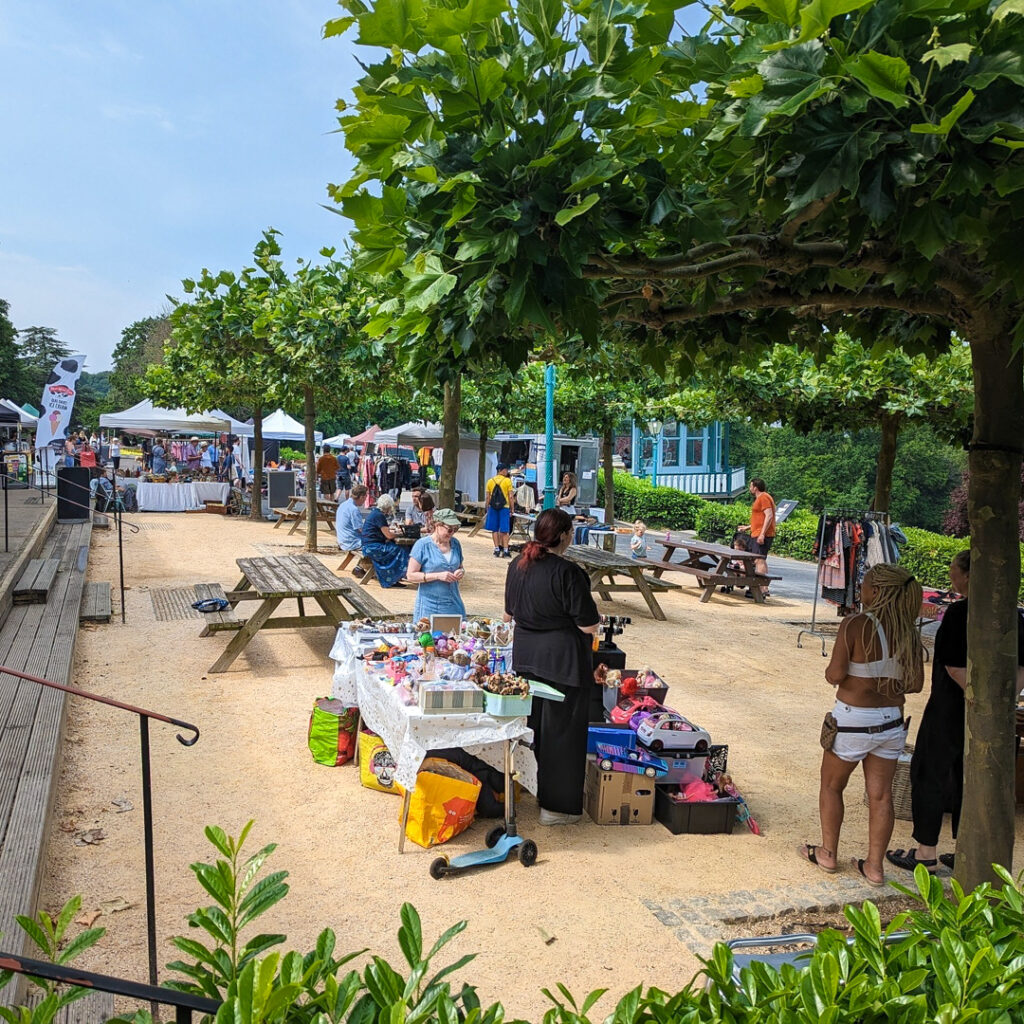 There is a market within the grounds of the Horniman Museum on weekends with nice food, perfect for lunch sitting in the garden.
Horniman Museum is ideal for those days when you're not sure of the weather since it has indoor space and gardens to explore.
9. Tales From Acorn Wood, Pentland Theatre
From the 21st to the 25th of October, Julie Donaldson and Axel Scheffler's stories will be brought to life on stage.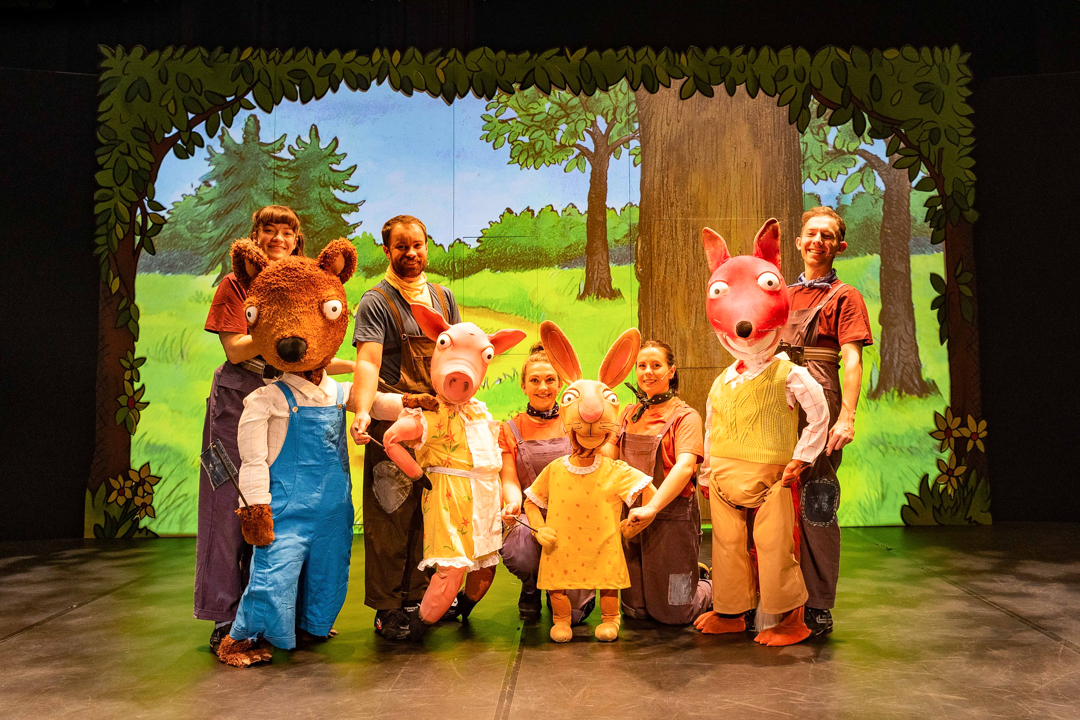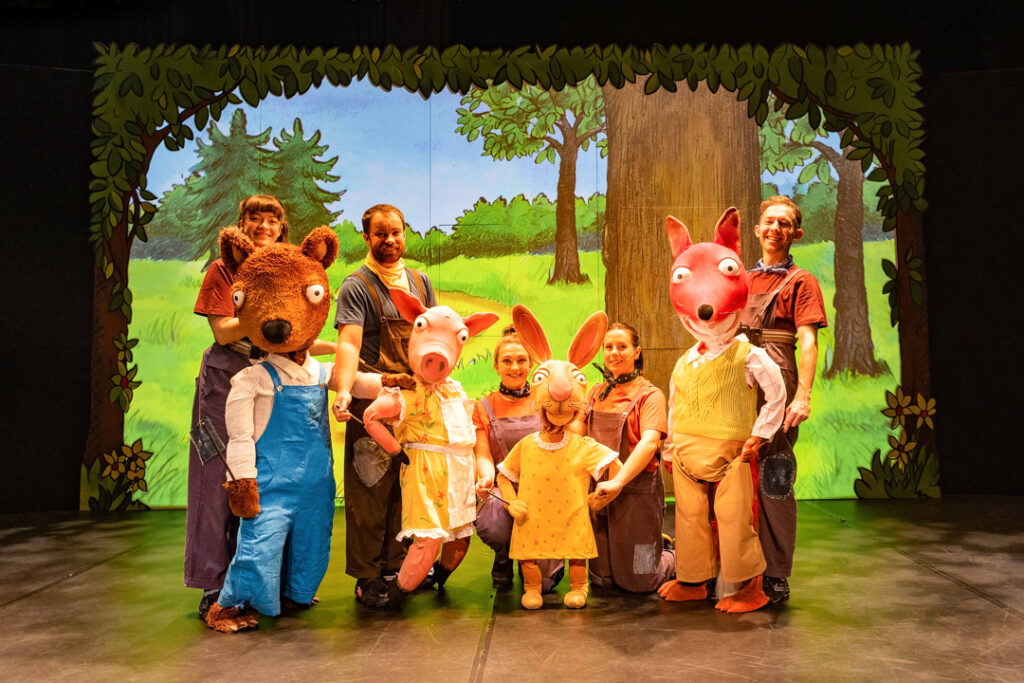 Featuring segments from Poor Old Fox, lively soundtracks, puppetry and so much more, this event is set to be perfect for children of all ages who love the popular books this October half term in London.
There are multiple shows across the four days and it is best to book tickets in advance.
10. The Puddle At The End Of The World
For one day only, on the 24th of October, there will be a fantastic performance named 'The Puddle At The End Of The World' at the Royal Albert Hall. The show is aimed at 6 to 12-year-old children.
It has an interesting storyline featuring Jamie and her nanna. Essentially the performance has an underlying message about climate change.
It is best to book tickets in advance.
11. Shakespeares Globe Events
There is quite a lot going on at Shakespeare Theatre this October half term in London. Each event has a specific age range. From storytelling events to a guided tour of the theatre for slightly older children, there is tonnes to enjoy.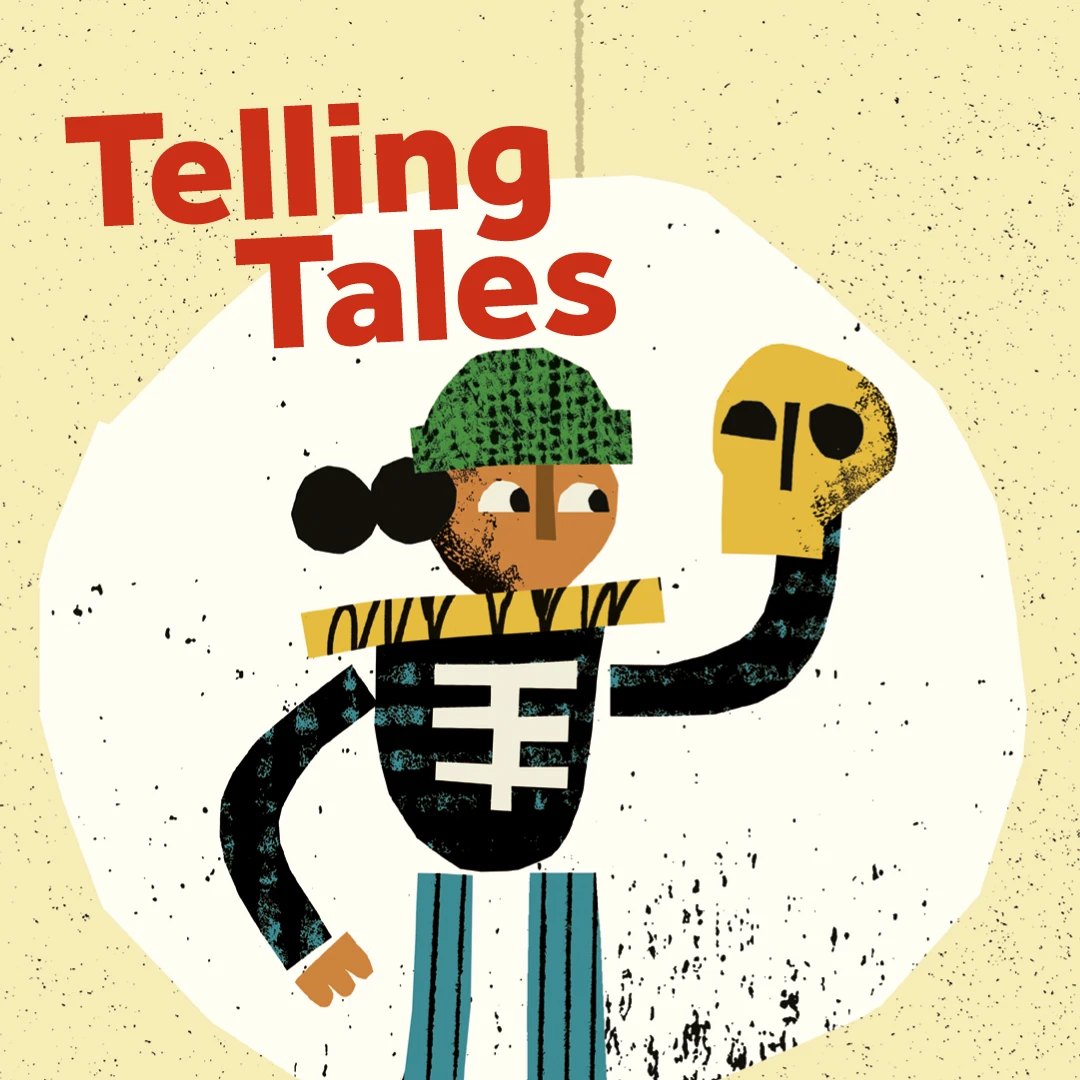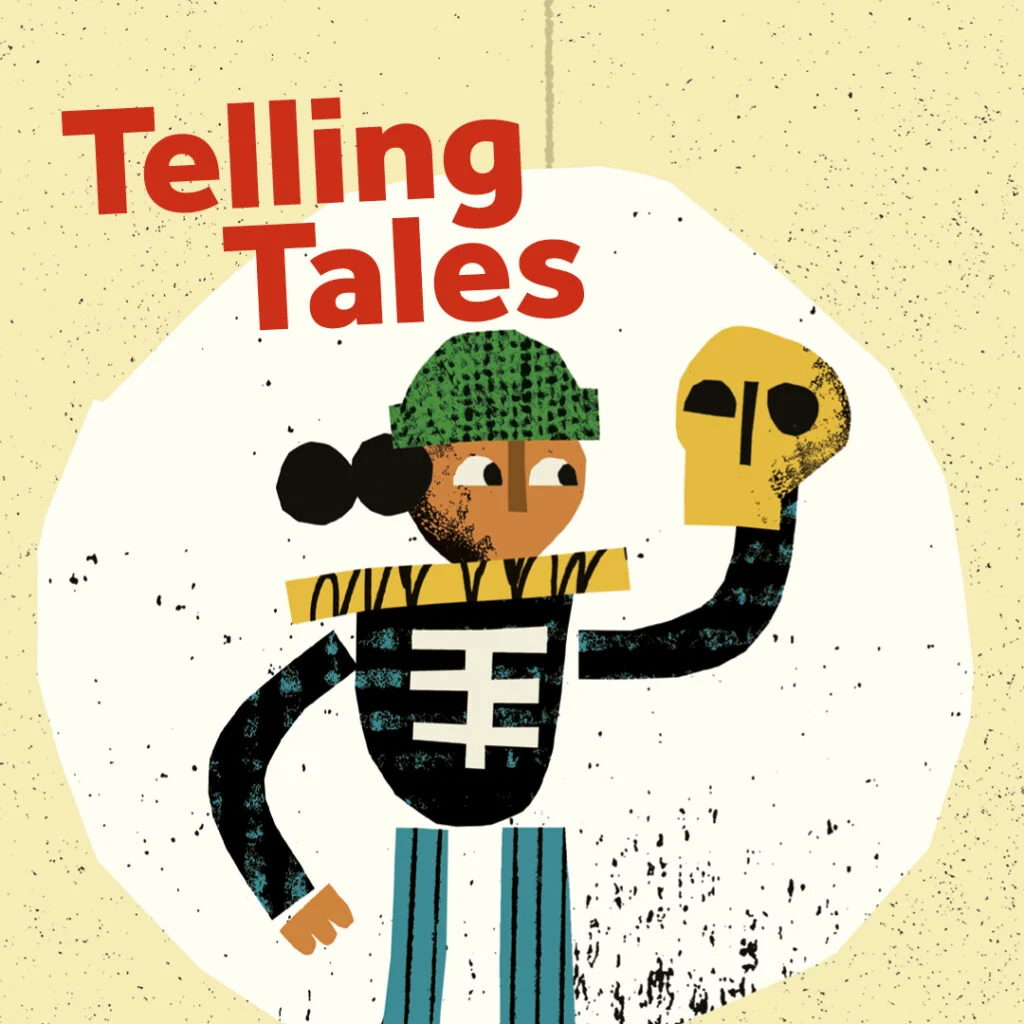 Some of the story telling includes The Winter Tales and Romeo & Juliet workshops for 5 to 8 year olds.
Check out this full list of family events in October here.
12. Halloween Trick Or Treat Trail, Covent Garden
Join the Halloween Trick or Treat Trail in Covent Garden this October half term before the area turns all Christmassy. Explore new areas, test your observation skills, and learn fun facts while collecting treats and offers.
There will be various contributors, including the Royal Opera House, Neuhaus Chocolate, and more.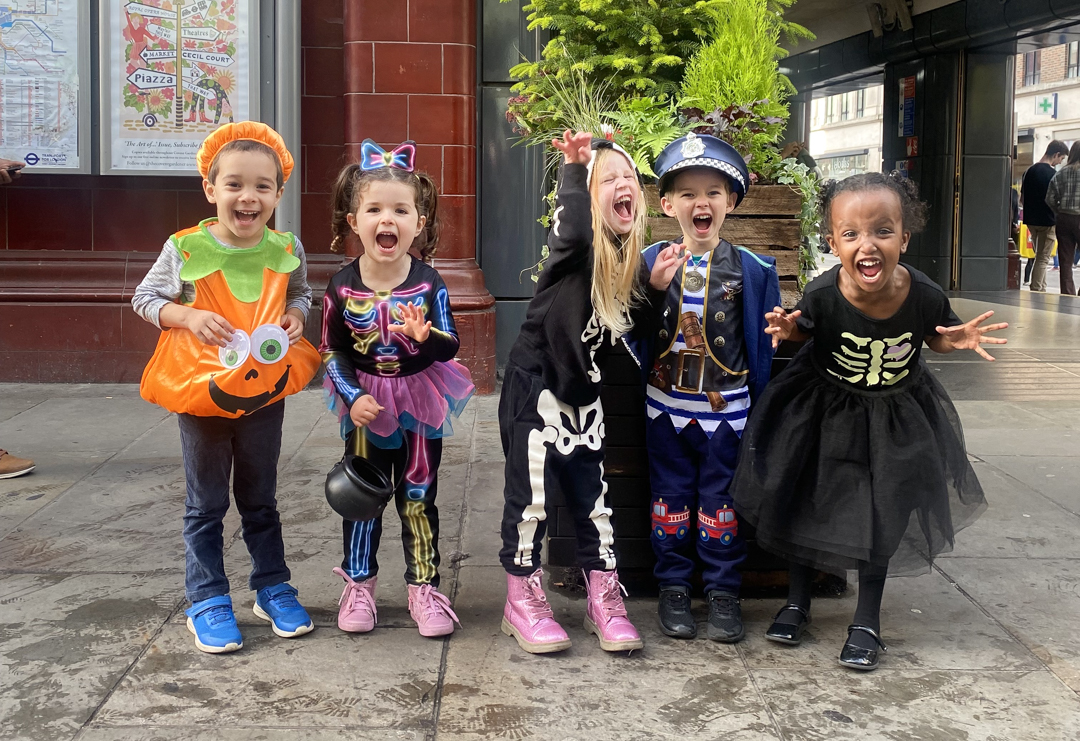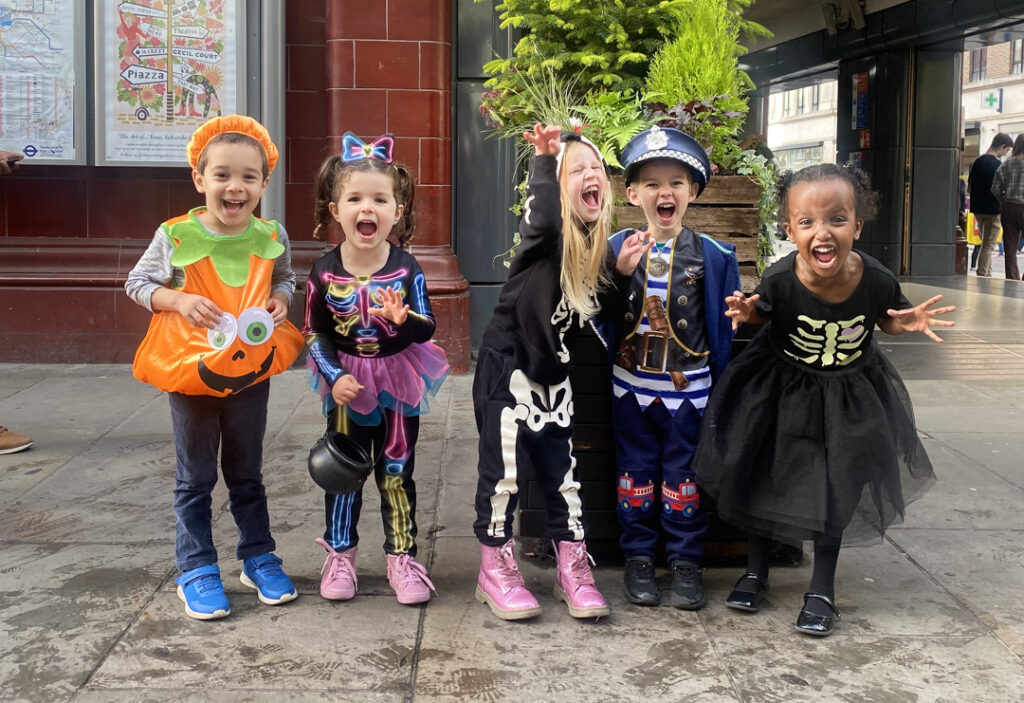 The event is not just for kids, adults can enjoy drink discounts at selected pubs. Register for the trail and take part in a photo competition for a chance to win a special Halloween prize.
It will take place on Friday, October 27th, from 12 pm to 5 pm.
13. Twist Museum
Twist Museum is another relatively new addition to some of the best things to do in London with kids. If you haven't visited yet, October half term in London is the perfect time to do so.
This indoor activity is a fully immersive experience developed by neuroscientists and philosophers. Featuring optical illusions, and face-to-face mysteries, it takes the brain a little bit of time to comprehend the experience.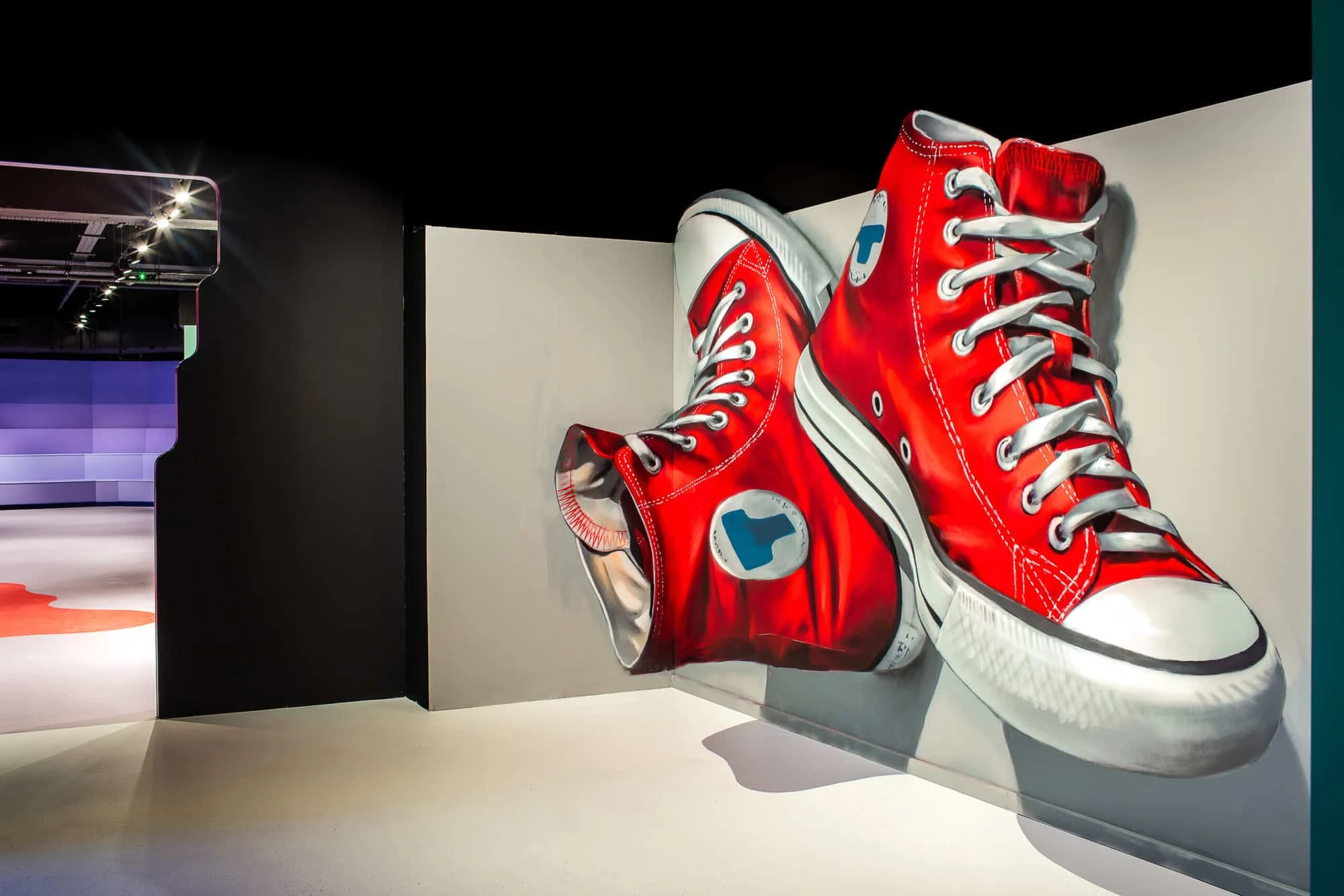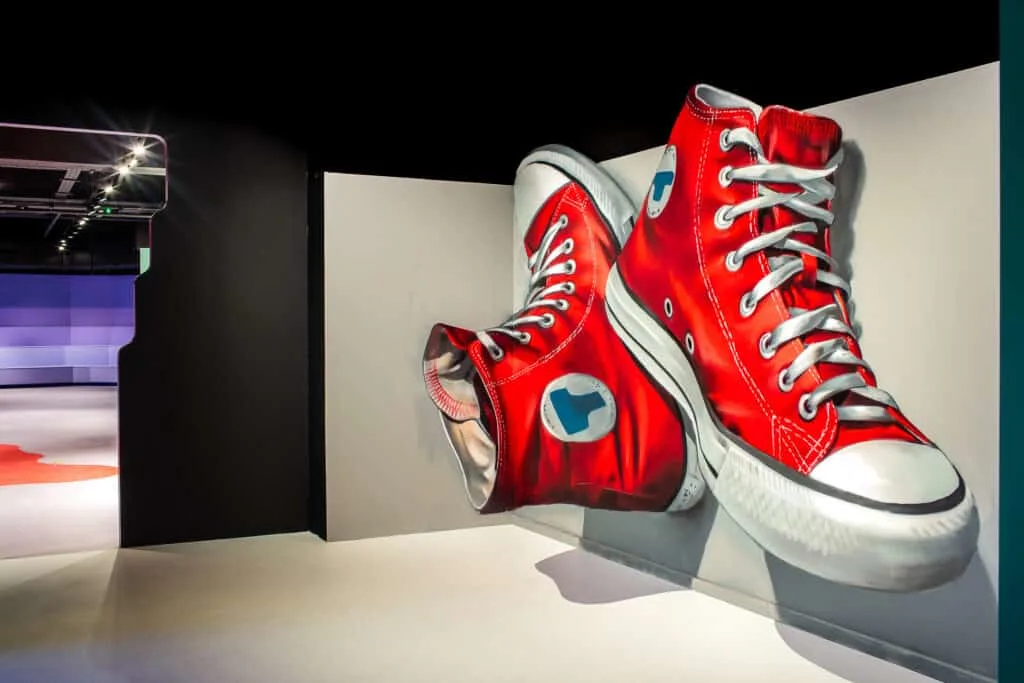 Corridors can appear indefinite, whilst other exhibits can make you unsure if you are standing upright making it a super fun experience for kids!
It's best to book a visit in advance and the museum is based on Oxford Street in Central London.
Why not combine a visit to the museum with a lovely afternoon tea making it a nice treat this October half term in London.
14. Kidzania London
Kidzania is a fun-filled role-play city, purpose-built for kids! This October half term in London, children aged 4 to 14 will love a day spent at KidZania, a world of discovery and learning.
There are so many role-playing activities for the kids to get involved in and explore in the city, from fashion designing to radio broadcasting to working as a florist.
Kidzania is located inside Westfield shopping centre in Shepherd's Bush in London. The entrance to the city of fun is on the first floor near Marks & Spencer's.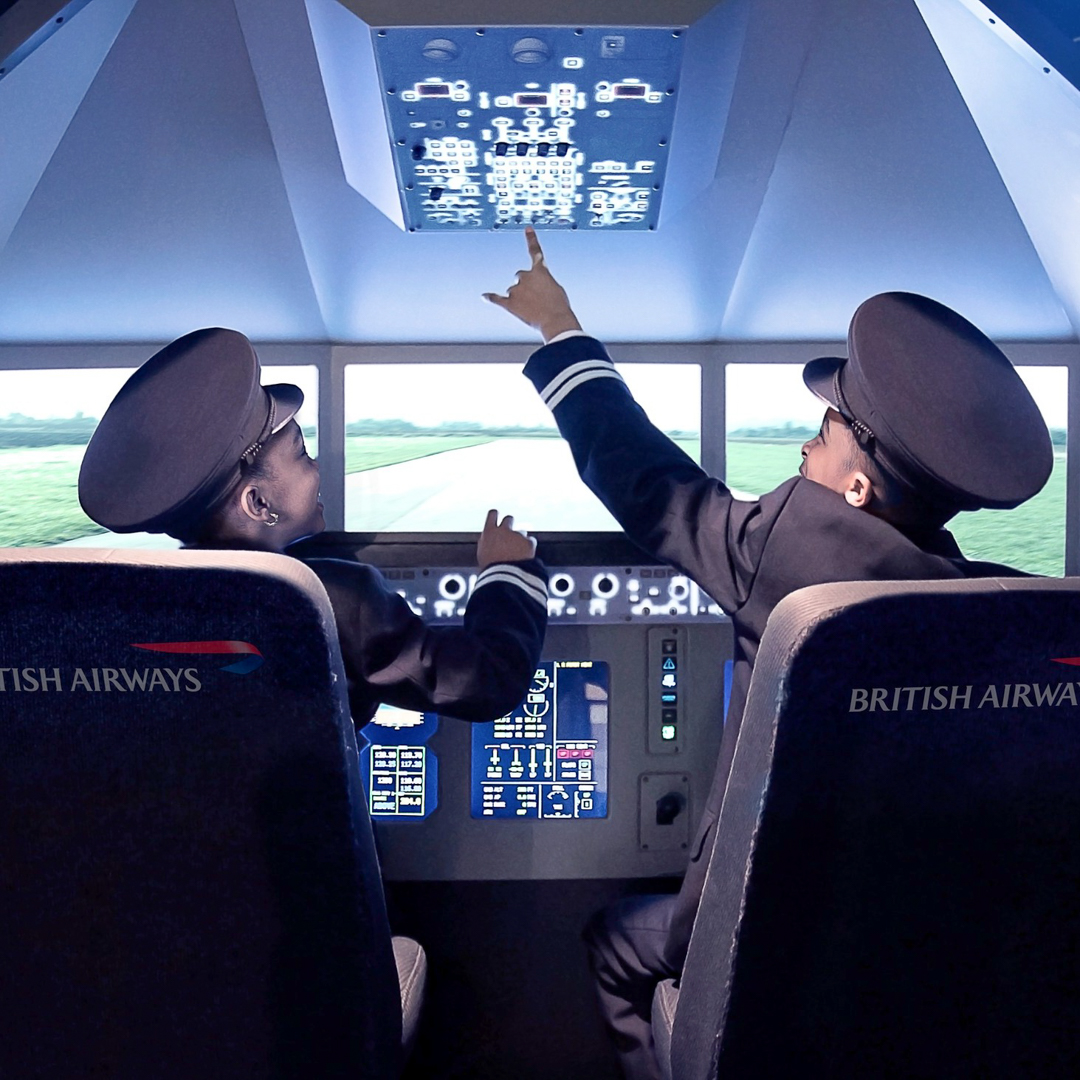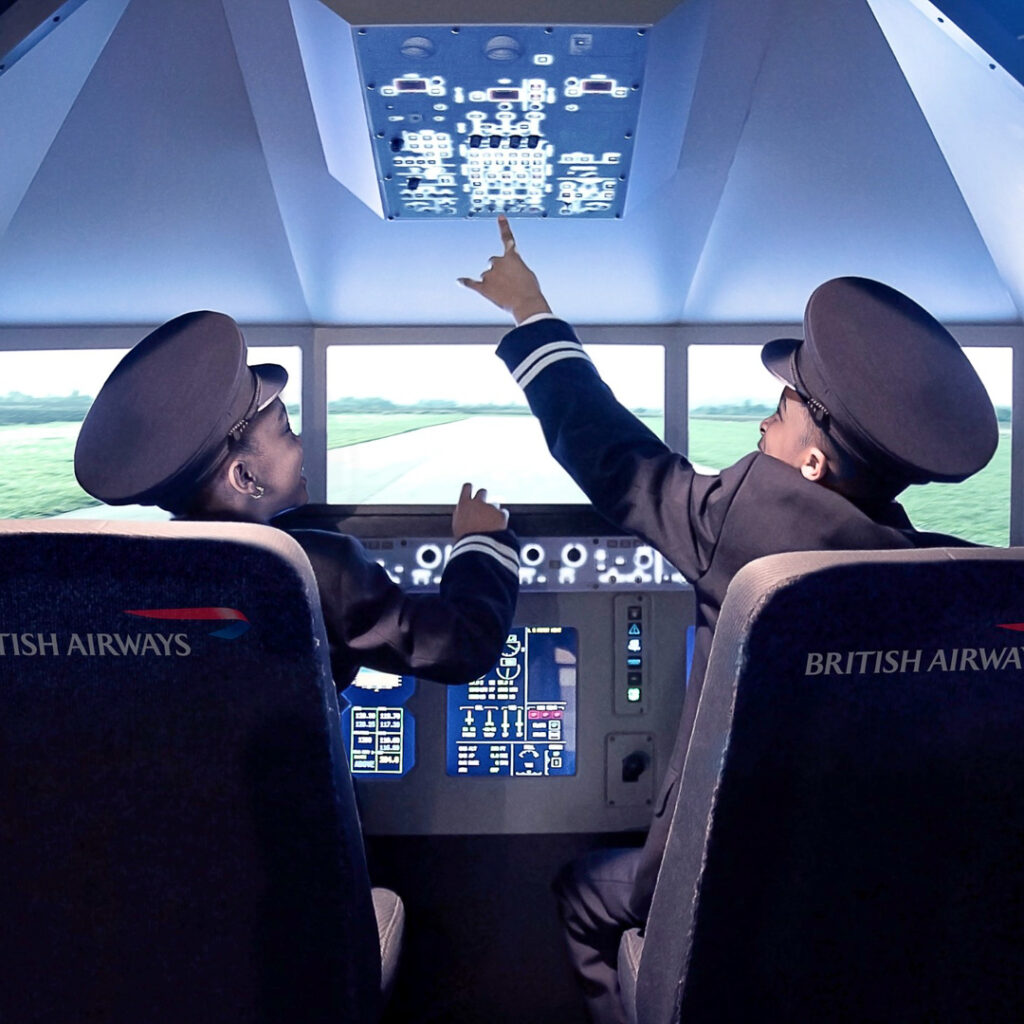 To get there, it's easily accessible on the Central Line to either Shepherd's Bush or White City. The shopping centre is within easy walking distance from both of these stations.
The general Shepherd's Bush area and the Westfield shopping centre get really busy around school holidays and half term, so keep this in mind when you are planning your trip.
If you need to travel by car, parking is available at the shopping centre. It is recommended to use Car Park A for Kidzania.
Tickets for children aged 4 – 14 start at £35.00 for a day of play. An adult with an adult ticket must accompany children below the age of 7. Children 8 and up can explore the city on their own!
This is a perfect activity for October half term in London, especially on a rainy day.
15. Thorpe Park Fright Night
Throughout October, Thorpe Park hosts their famous Fright Night special events. Visit the park in the dark and get an extra fright on the already spooky rides!
Thorpe Park go all-out with the production for their Fright Night events to make sure everyone has a great time, and they make it genuinely scary.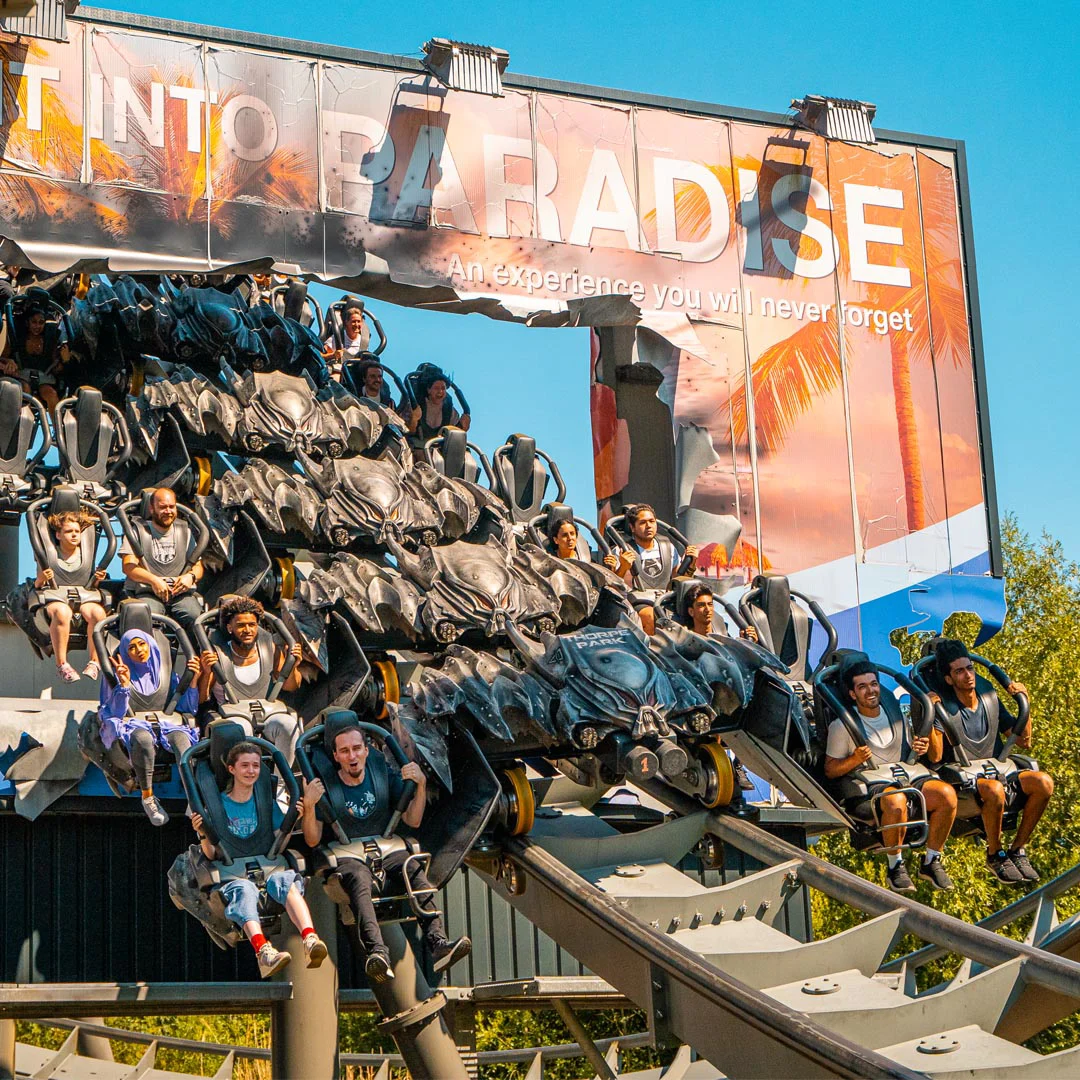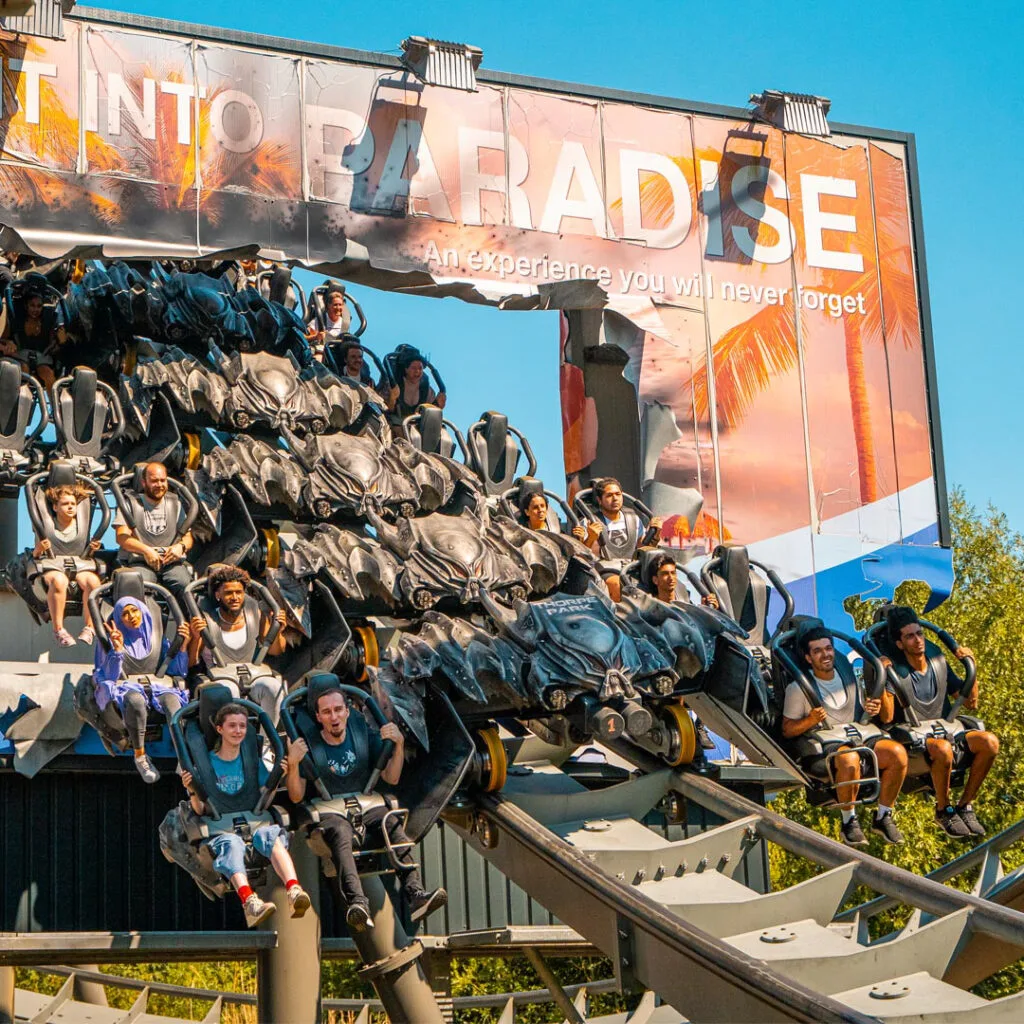 This is a fun event for families with older children for this October half term in London. The scary attractions are recommended for kids aged 13 years and up.
This year's event will be running from 6th – 31st October and is the perfect way to make Halloween extra spooky and fun during the October half term in London.
16. Hop-on Hop-off Bus Tour of London
When looking for family friendly things to do for October half term in London, you're bound to want to visit some of London's top attractions, particularly if you're visiting from outside the UK.
If you're going to be visiting multiple London attractions this half term October London then I would really recommend investing in a Go City London Pass. This amazing ticket will get you entry into many of the top attractions on just one ticket.
You may want to plan an itinerary ahead of time to make sure you fit in as much as possible, especially if you are only in London for a short trip. With the London Pass, you will fit the top sights and attractions into even a short trip.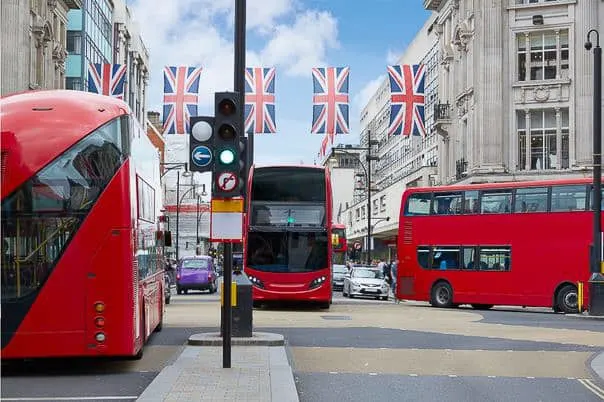 To get from place to place in Central London during your trip, the hop on hop off bus tour is fantastic to achieve a lot in a short period of time.
The bus tour makes 22 stops around Central London, hitting all the most famous sites including the London Eye, the Tower of London, and Westminster Abbey.
Whilst on board you can choose to listen to a commentary which teaches you a little more about London and the history of the places you pass through. This is also available in multiple languages.
17. Skateboard Exhibition at the Design Museum
This year at the Design Museum in North London, there is a fantastic exhibition which will appeal to kids who are into skateboarding – or want to get into it! Why not check it out this October half term in London?
The museum has 90 rare skateboards on display which have been borrowed from the Skateboarding Hall of Fame Museum in California. Anyone interested in the hobby is sure to enjoy this exhibition.
Also, the museum is located in a great spot for a day out in London. The Design Museum is on Kensington High Street, just inside the beautiful and idyllic spot, Holland Park.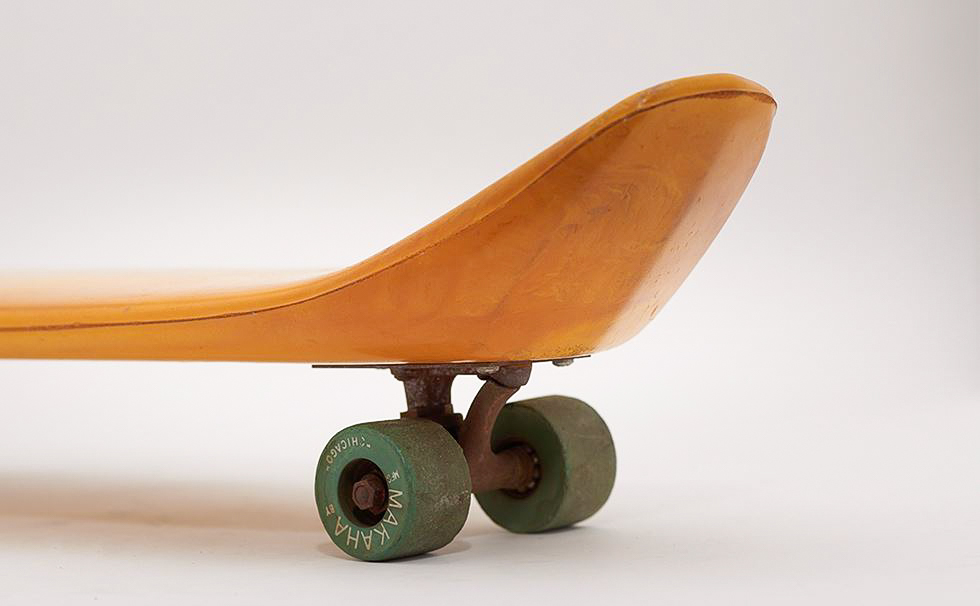 Before or after your visit to the exhibition, be sure to have a walk around Holland Park and see what animals you and the kids can spot! There are peacocks, squirrels, and foxes all over the park and they're used to visitors so you can get quite a close look.
Even though the weather is starting to get colder in October, it won't be too cold with a heavy jacket for a day out in a London park.
To get to Kensington High Street and the Design Museum on public transport, I would recommend taking the Circle Line to High Street Kensington. From here, the museum is approximately 8 minutes' walk.
I wouldn't recommend driving in such a busy area unless you need to as the traffic will be considerable during the school holidays and half terms. If you do need to drive, check your route and the traffic in advance using Google Maps.
18. Skateboarding at a Skate Park
If it's skateboarding your children are interested in, there's a fantastic youth club in Wandsworth where children can take up group or private skate lessons, or teach themselves on the small and kid friendly ramps.
Kimber skate park is very popular during the after school hours and the school holidays. There is a small fee for some of the half term activities and skate club.
Skateboards, scooters, and bikes can be borrowed for the day at the park, or you can purchase a skateboard and helmet from the excellently stocked on-site skate shop.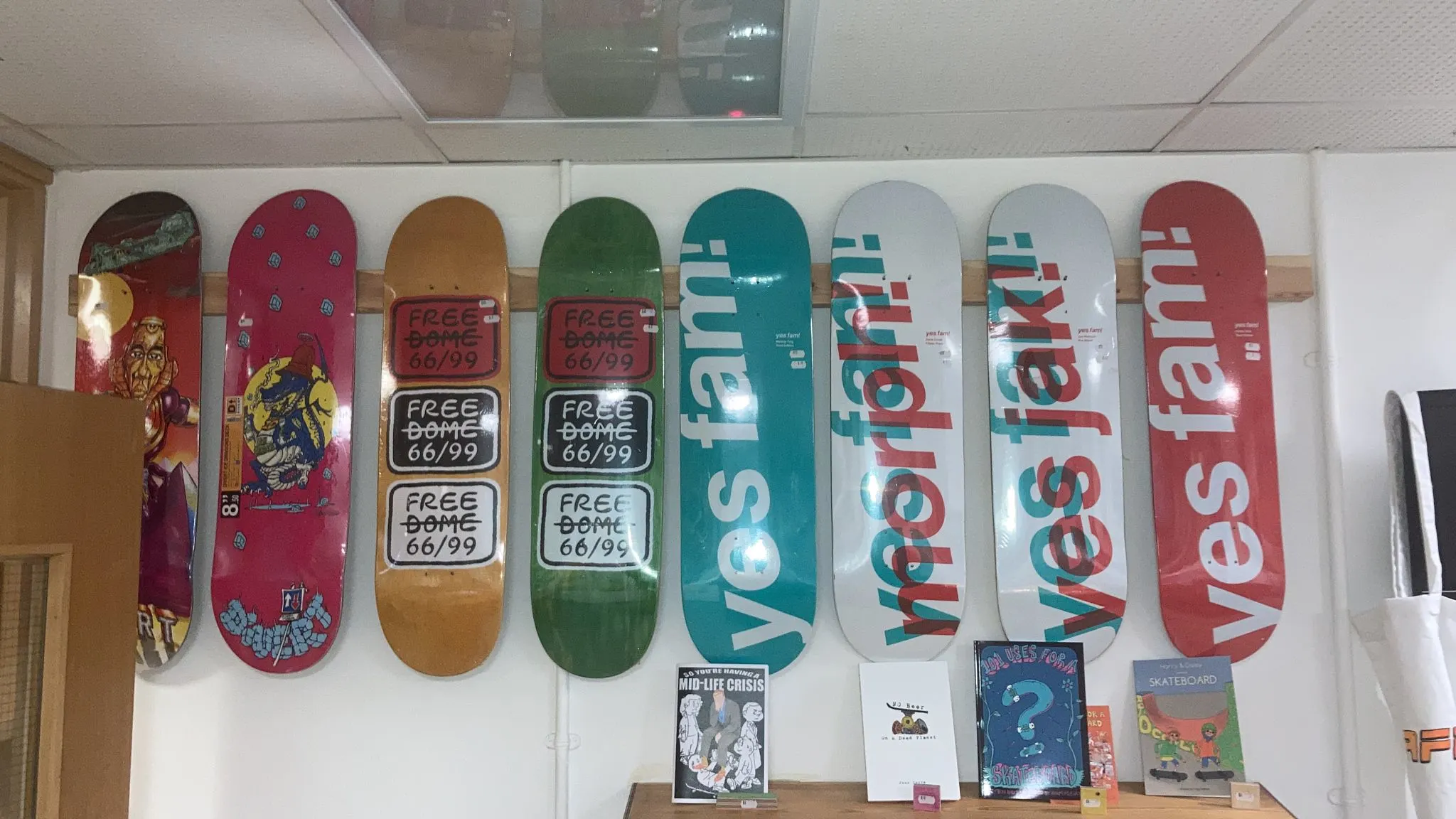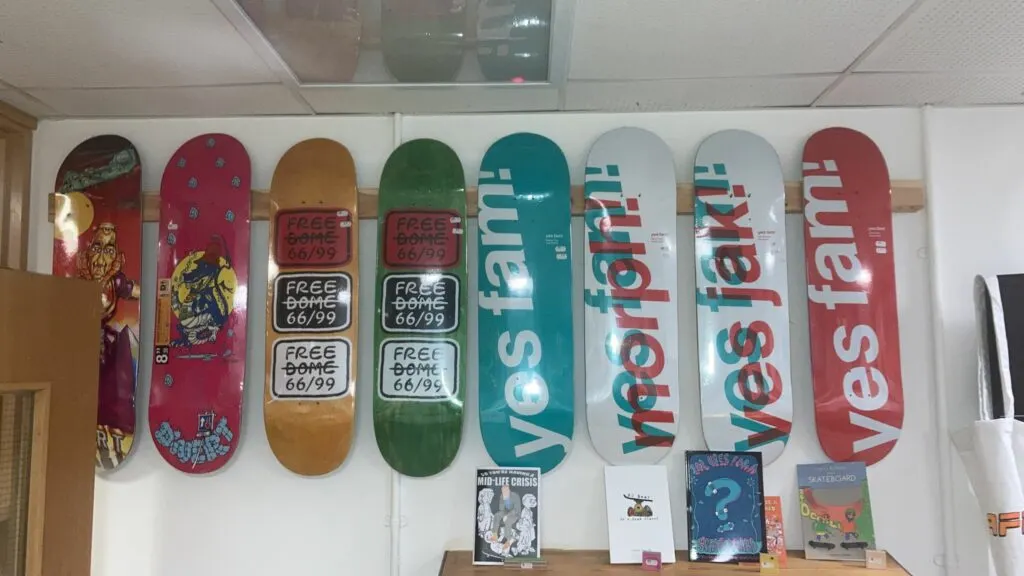 Sometimes they offer free skate coaching, and there are loads of other activities going on if skating isn't your child's thing.
Recently the staff at the park organized a trip to the local The Font Wandsworth climbing centre to try out some bouldering. The Font offer climbing and bouldering coaching to under 18s, too.
Wandsworth is a leafy neighbourhood in South West London which may be a little out of the way if you are staying in Central London, but it isn't difficult to get to.
The closest train station is Earlsfield which is served by regular trains from Clapham Junction or Waterloo. Alternatively, take the District Line to Southfields tube station and walk for around 14 minutes to the skatepark.
19. The London Abseil
Much like skateboarding, if you and your family are the thrill-seeking, adrenaline junkie kind, this is one of the more unusual and thrilling activities for your October half term in London.
Abseil down the U.K.'s largest sculpture, the ArcelorMittal Orbit in Stratford and experience some of the city's most spectacular views. You will be hanging in free space 80 meters from the ground!
This is of course an activity aimed at families or groups with older kids only – the minimum age is 14 years old, and anyone under 18 years of age must have adult supervision.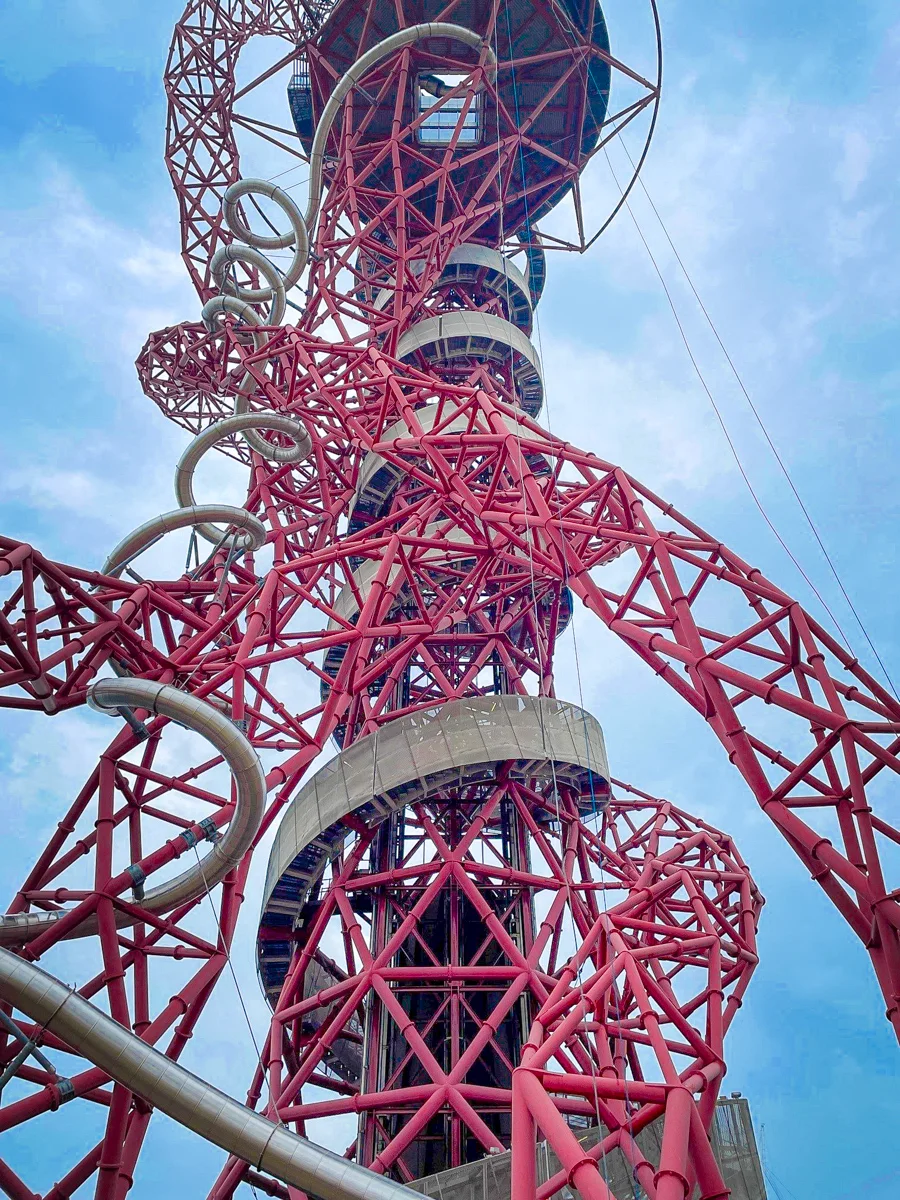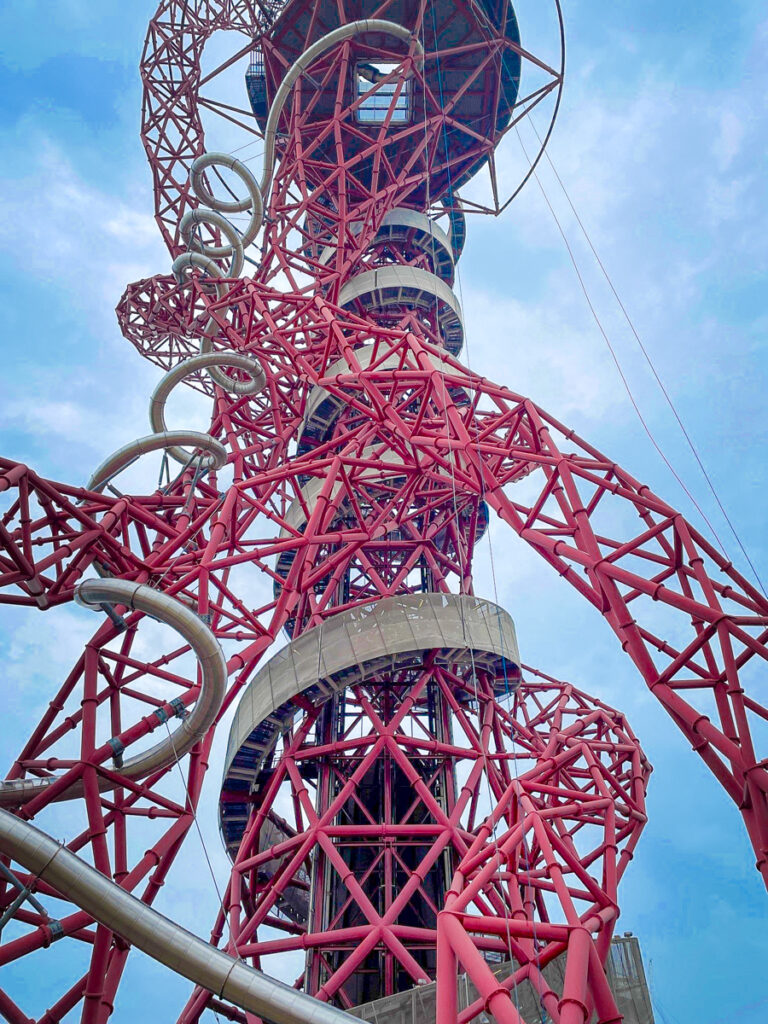 To get to the London Abseil on public transport you can take the (new) Elizabeth "Lizzy" line to Stratford from Whitechapel in East London.
The Elizabeth Line also goes through Liverpool Street and Tottenham Court Road if you are travelling from Central London this October half term in London.
20.Sporting Tours
London is home to some of the biggest football clubs in the Premier League and the world. It's also home to the famous Wimbledon tennis and some excellent rugby grounds.
For this reason, one of the best things to do October half term in London for families with children who are interested in sports and their favourite team is take a tour of the team's sports grounds.
In West London you can take a tour of Chelsea Football Club's Stamford Bridge. The tour takes you around the Chelsea FC Stadium as well as the museum which is within the grounds.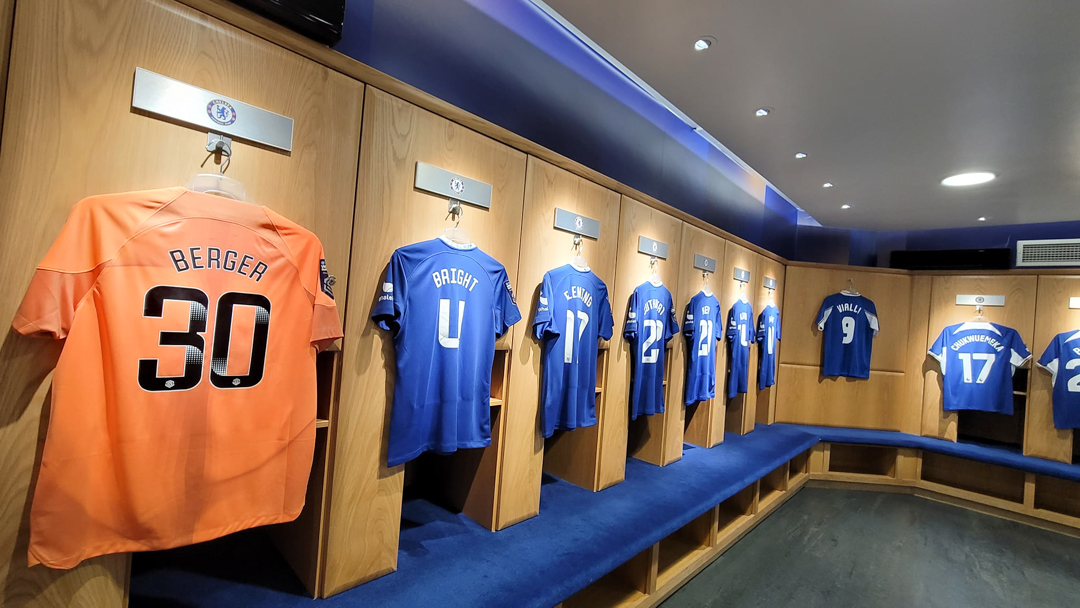 This is a one hour guided tour including access to the behind the scenes areas such as the players' dressing rooms. An amazing and truly memorable experience for any young football fan!
To get to Stamford Bridge on public transport, take the District or Circle lines to Fulham Broadway from Victoria station in Central London. Alternatively, take the London Overground to West Brompton and walk for around 15 minutes to the stadium.
Parking is available at the stadium if you will be getting there by car.
If it's Arsenal FC or Fulham FC your family prefer, these clubs also offer similar tours. Go behind the scenes of the Emirates Stadium in North London, walk in the player's tunnel, and explore the history of Arsenal football club.
The Emirates Stadium tour also includes entry into the club museum.
The closest train or tube station to the Emirates Stadium is Drayton Park (3 minutes walk away), but you can also walk in approximately 10 minutes from Highbury & Islington Station.
Visiting London Over October Half Term In London
If you are visiting London from abroad this October half term in London then I would imagine you're interested in seeing all the top attractions which the city has to offer.
There are so many fun attractions, museums, and historical buildings to see and experience. Many of these are mentioned above.
The best area in London to stay in if you're interested in the top attractions would be Central London. Although this might be more expensive, there are some great deals to be had on websites such as Booking.com.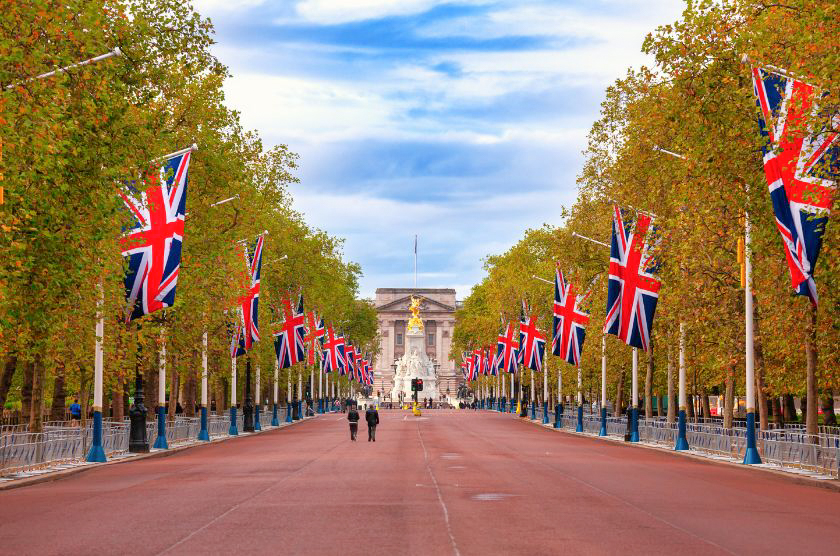 There are also plenty of family friendly hotels in Central London which will be comfortable for your family, such as the Travelodge in Covent Garden.
This budget hotel is in a perfect location for visiting tourist attractions, the best family restaurants, and is really close to the best West End theatres.
If you are interested in the city's famous West End theatres, why not go along for the London theatre walking tour this October half term in London?
The best and most budget friendly way to fit lots of London attractions into even a short 2 day trip is to purchase a Go City London Pass. This way, you can see multiple attractions on just one ticket.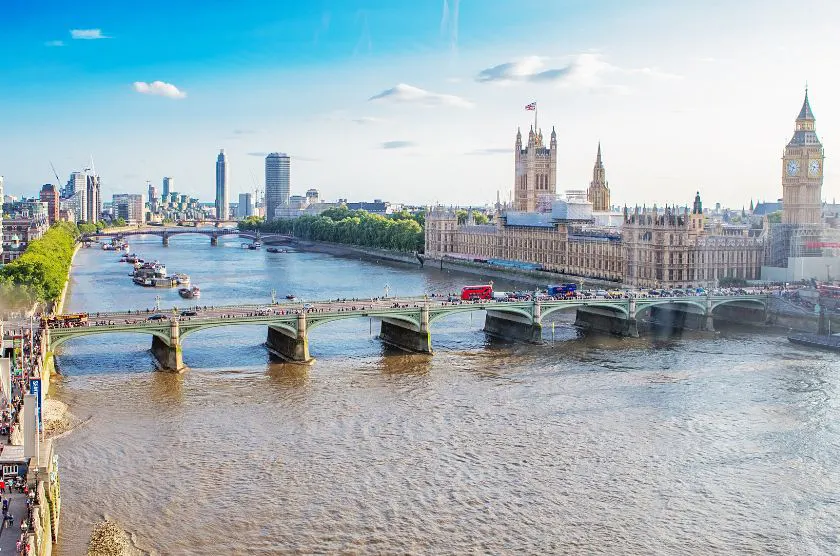 The pass is bought according to consecutive days, so it is a good idea to plan your itinerary in advance to make the most of your time in the city this October half term in London.
Weather In London In October
October is at the tail end of autumn heading into winter so the days are short and it can be a little chilly.
We all love the summer months but there is something lovely and cozy about the sun setting earlier and the autumnal leaves falling.
The average daytime temperature during October half term in London ranges from around 10 to 15 degrees Celsius (50 to 59 degrees Fahrenheit).
However, temperatures can vary, and there might be occasional rainy and windy days. If you're travelling to the UK from abroad during October I would recommend bringing a warm jacket and an umbrella.
Consider wellie boots for toddlers and kids who love to jump in puddles!
Daylight hours gradually shorten in October as the sun sets earlier, so we get around 10 to 12 hours of daylight.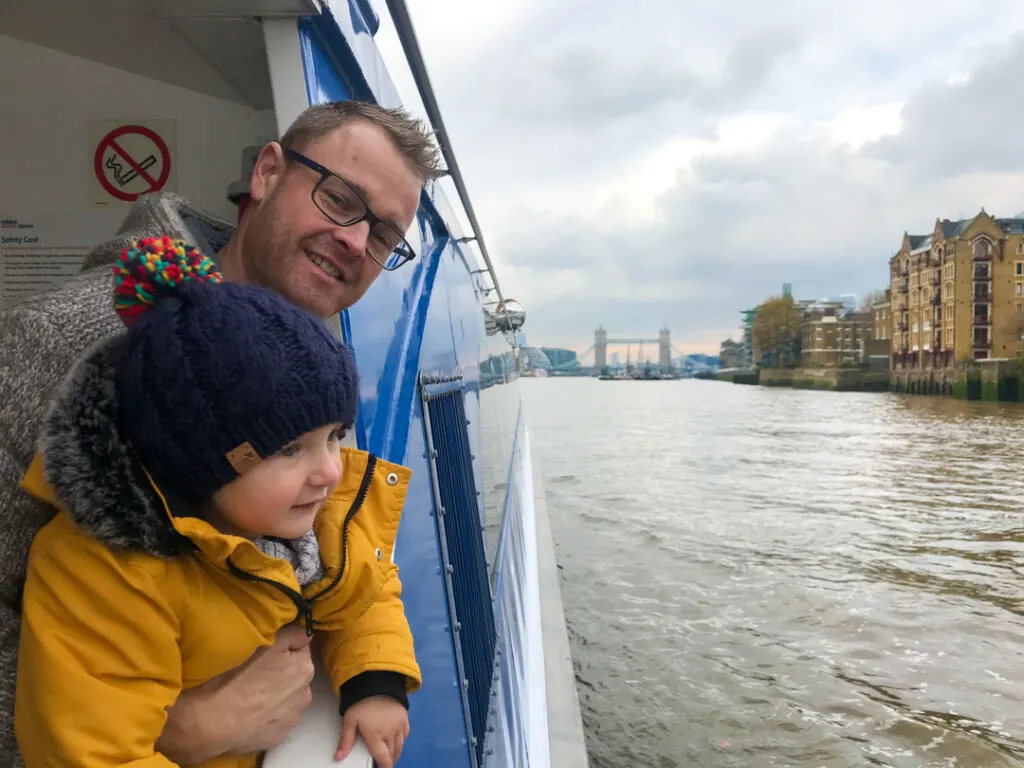 As the leaves change colour, the London parks are a beautiful spot for a walk with the family or other outdoor fun (just remember to wear a coat).
It's advisable to dress in layers with lightweight fleeces that you can put on or take off to stay comfortable throughout the day as the weather can be quite changeable during this month – sometimes it's surprisingly warm!
Thank you for reading this blog post on October half term in London. I hope you found some interesting and unique October half term activities in London to keep your family entertained and off their screens.
Let me know by leaving a comment if you experience any of the things I've listed above.
Disclaimer: This post contains affiliate links, by using them it will not cost you any extra, we will receive a small commission to keep us writing.