May half term is right around the corner! With that, we've pulled the ultimate list of things to do May half term in London together.
From thrilling rollercoasters to sailing the waters of the River Thames, there are endless options to keep the kids active and entertained.
May half term in London is the start of warmer weather and the days start to get longer. There are so many things to see and things to do when the weather is a little better.
Over May half-term in London expect mild temperatures with an average high of 18°C (64°F) and an average low of 9°C (48°F) as the Spring weather starts to warm up.
The city tends to be relatively dry in comparison to the April showers. However, it is always a good idea to bring an umbrella or raincoat just in case. The daylight hours in May are quite long, making it a pleasant month to visit London.
If you're planning a visit to London during the May half-term break, there is everything from museums and galleries to outdoor attractions and events.
Here are some top things to do May half term in London with kids.
London May Half Term
Chelsea Physic Garden
At the Chelsea Physic Garden, there are some wonderful things to do May half term in London. Head to West London and check out the activities and workshops available there for kids of all ages.
At the Bee Kindness Family Workshop, children aged 5 and up can learn about the history of beekeeping through cultures and see how pollinator-friendly plants grow in the gardens.
Other family-friendly events happening in the month of May at the Chelsea Physic Gardens include a Family Plant Painting Workshop.
Children and parents are given the opportunity to roll up their sleeves and get creative, mixing paints from plants!
In the Kids Lab Hairy Flowers and Fuzzy Plants workshop, children get the chance to zoom in on the flowers and plants in the Chelsea Physic Garden and learn about their different textures.
Ticket prices for these events range from £5-15 and include entry to the Chelsea Physic Garden.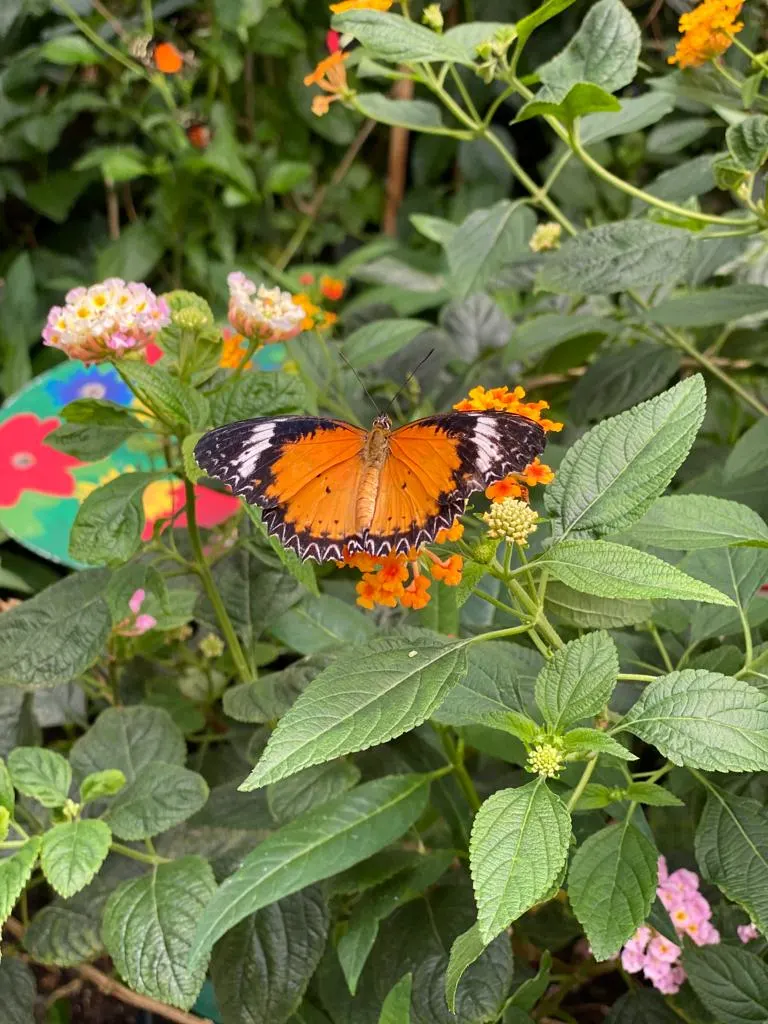 If this isn't enough choice of things to do May half term in London, Chelsea Physic Garden have one final child-friendly workshop to end the month of May: the Chocolate Workshop.
This family activity lets children learn about how chocolate is grown and then how it becomes the delicious bars we love.
Everyone will have a chance to create their own chocolate treats and experiment with a variety of botanical ingredients.
Tickets are slightly more expensive at £25 for an adult and £20 for a child. However, this includes the chocolate and ingredients which you'll be using.
If you're interested in any of these things to do May half term in London it's not hard to get to Chelsea Physic Garden.
Located in West London, I would recommend travelling on public transport as parking will be limited.
From Victoria railway station, take the district line one stop to Sloane Square and then walk for 13 minutes towards the River Thames. The garden is just alongside it.
Alternatively, there are a number of bus routes available from Victoria which take around 15 minutes.
If you're travelling from London Bridge, take the Jubilee Line to Westminster and then change for the District Line.
BBC Earth Experience
Experience nature and the world in a whole new way this London May half term. Take the whole family to the new BBC Earth Experience which is getting rave reviews.
Appropriate for all ages, this experience is an immersive experience of the natural world and iconic landscapes. Footage from David Attenborough's BBC Earth series is projected at every angle, making you feel completely immersed in the scene.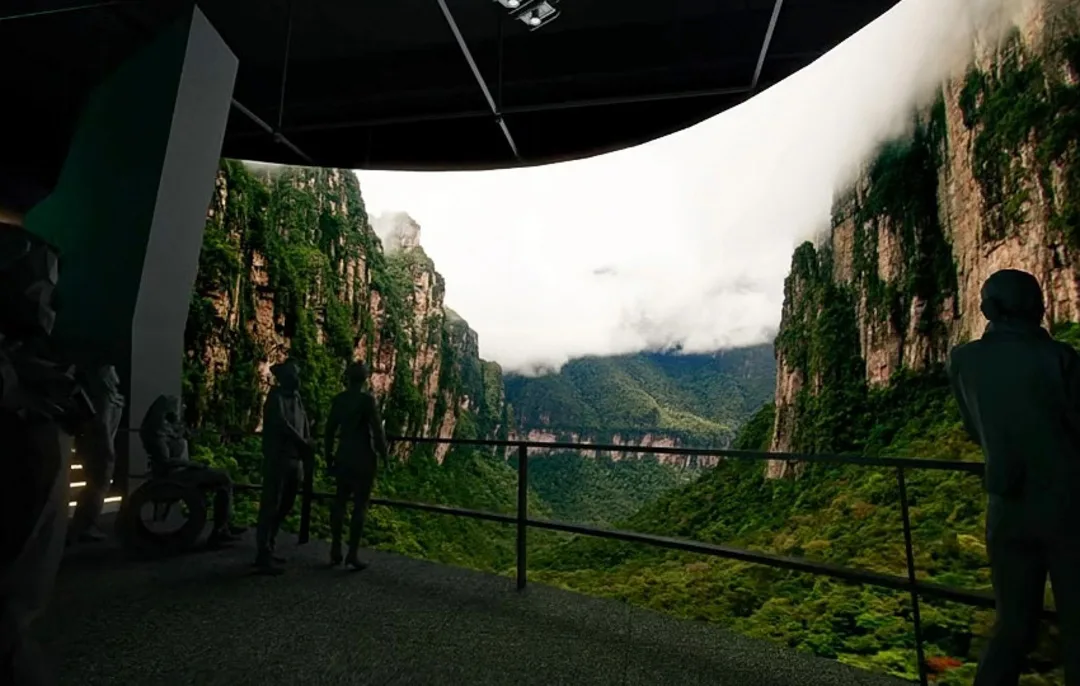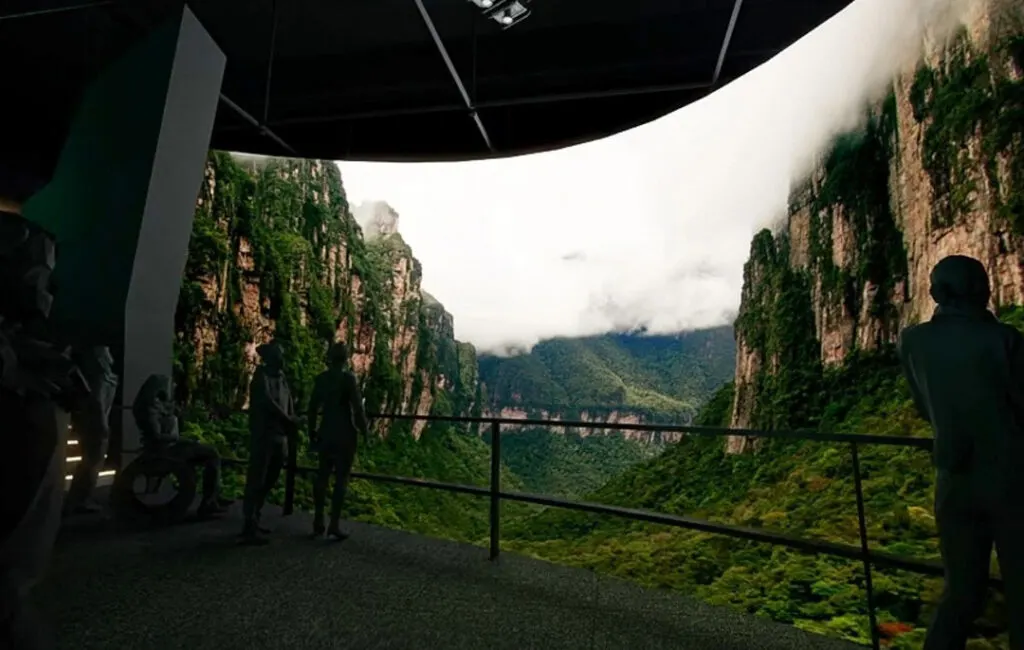 BBC Earth Experience is open 7 days a week and prices start from £15 for children and £28.50 for adults. The experience takes around 1 hour, although you are welcome to stay for as long as you like.
Located in London's Earl's Court, it's really easy to get to on public transport. From Victoria, you can take the District Line to Earl's Court tube station.
Alternatively, take the London Overground (orange line) to West Brompton and walk less than 10 minutes.
Creative Workshops, Foundling Museum
The Foundling Museum has a range of creative and crafts workshops on offer this May half term in London.
Kids will love to make a clay coil pot, sculpt a banquet, or create a tapestry. There are plenty of fun and creative skills to learn and have fun with this London May half term.
The final workshop in this half term series involves making huge cardboard cut outs inspired by your family!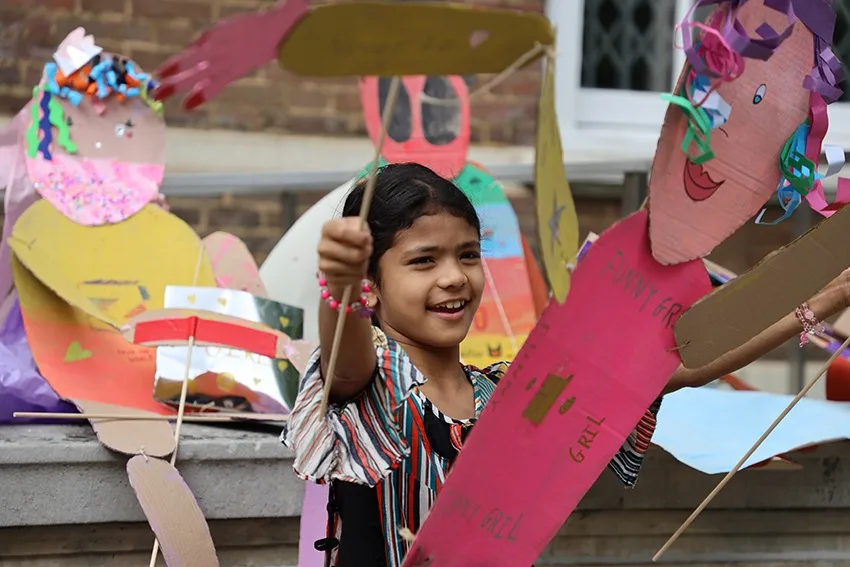 The Foundling Museum is located in Brunswick Square in West London. If you're travelling there on public transport, walk 12 minutes from King's Cross St Pancras station, or 5 minutes from Russell Square tube station.
Workshops run from 11am-1pm and 2pm-4pm and are open to families with children between the ages of 5 and 12.
Tickets for a child and their accompanying adult are £3, with local residents and those on universal credit offered free golden tickets.
This is a really affordable and fun option if you're looking for things to do May half term in London, definitely check it out! You can book tickets online in advance by visiting the museum's website.
A Family Rave
This May half term in London, head to Alexandra Palace for Big Fish Little Fish Family Rave! A family-friendly rave is so much fun for kids and adults alike, and a great way to keep older kids entertained.
The dance party will provide hours of tech house music as well as loads of other forms of entertainment such as face painting and a soft play area.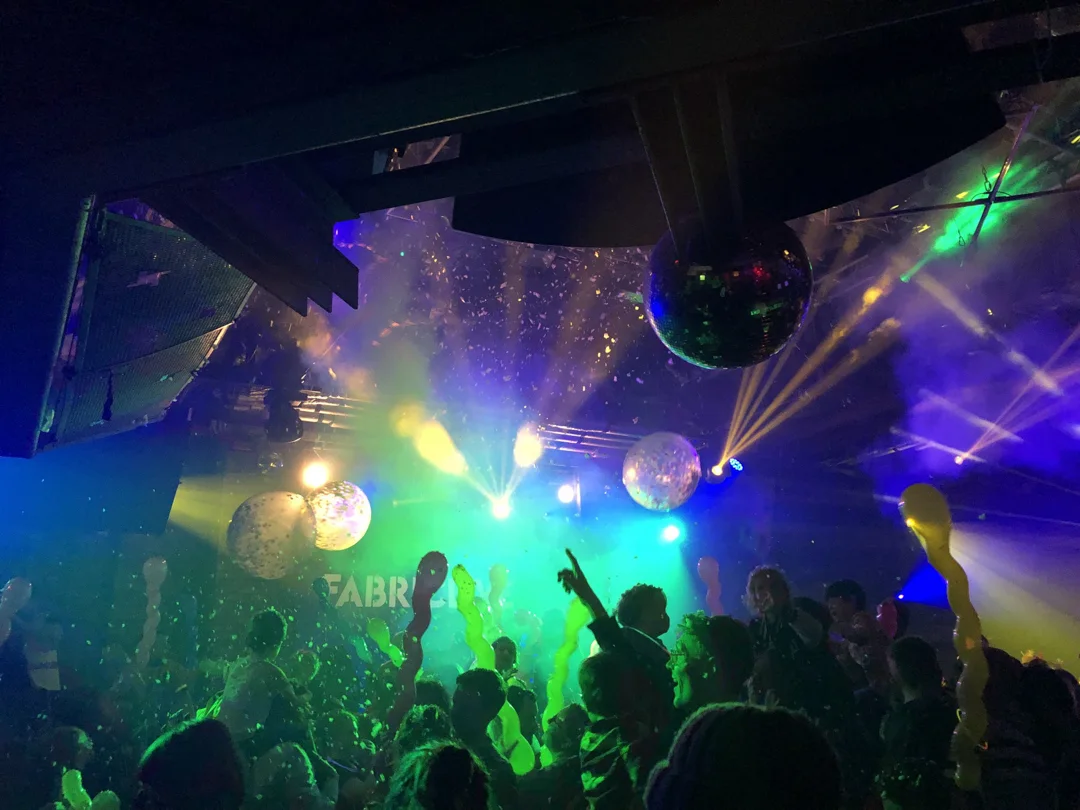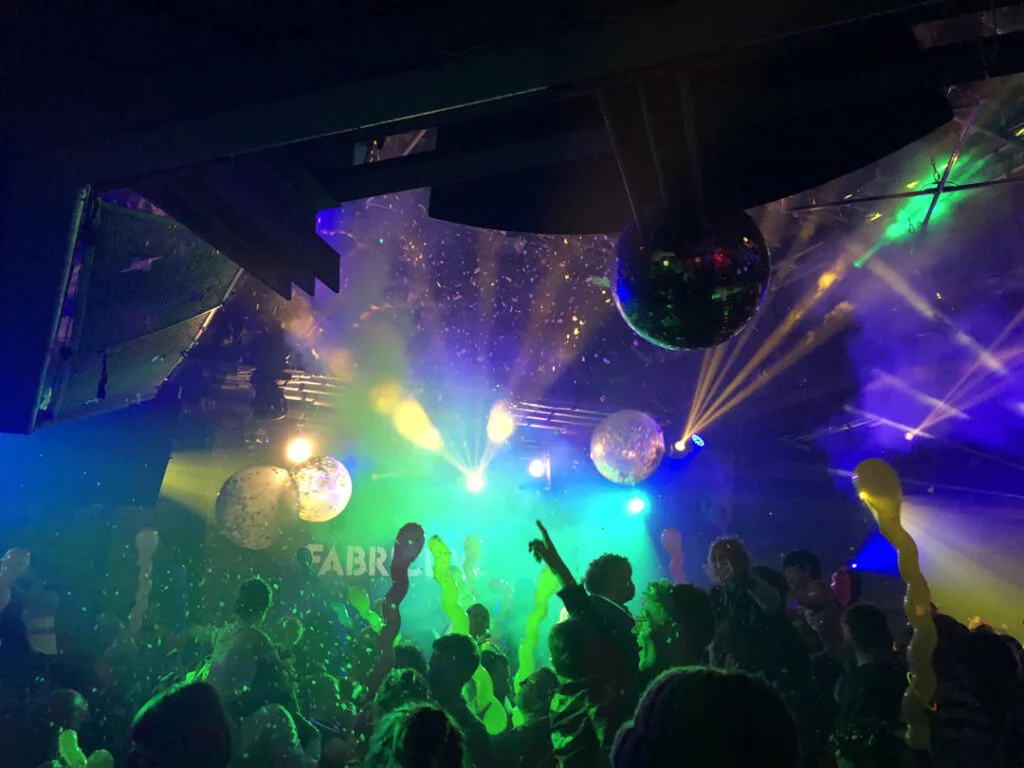 This year's party is particularly special because it's the 10 year Birthday of Big Fish Little Fish. With special guest DJ Matt from Bicep, this will be a great day out for the adults too and one not to miss.
Everything is covered with the venue providing a buggy park and baby changing area inside the rave, and a licensed bar (of course).
Please note, there is a limit of three children to one adult, and every child must have a ticket. Check out the Eventbrite page to book now.
Biscuiteers Paddington Half Term
Biscuiteers in Notting Hill is one of my favourite cute cafes and this May half term in London they are hosting some fantastic events to keep you and the kids busy.
The cafe is hosting some special Paddington Bear-themed icing workshops for those families with creative kids looking for a new way to keep them entertained. If your children love to bake and decorate cookies, this will be a real treat!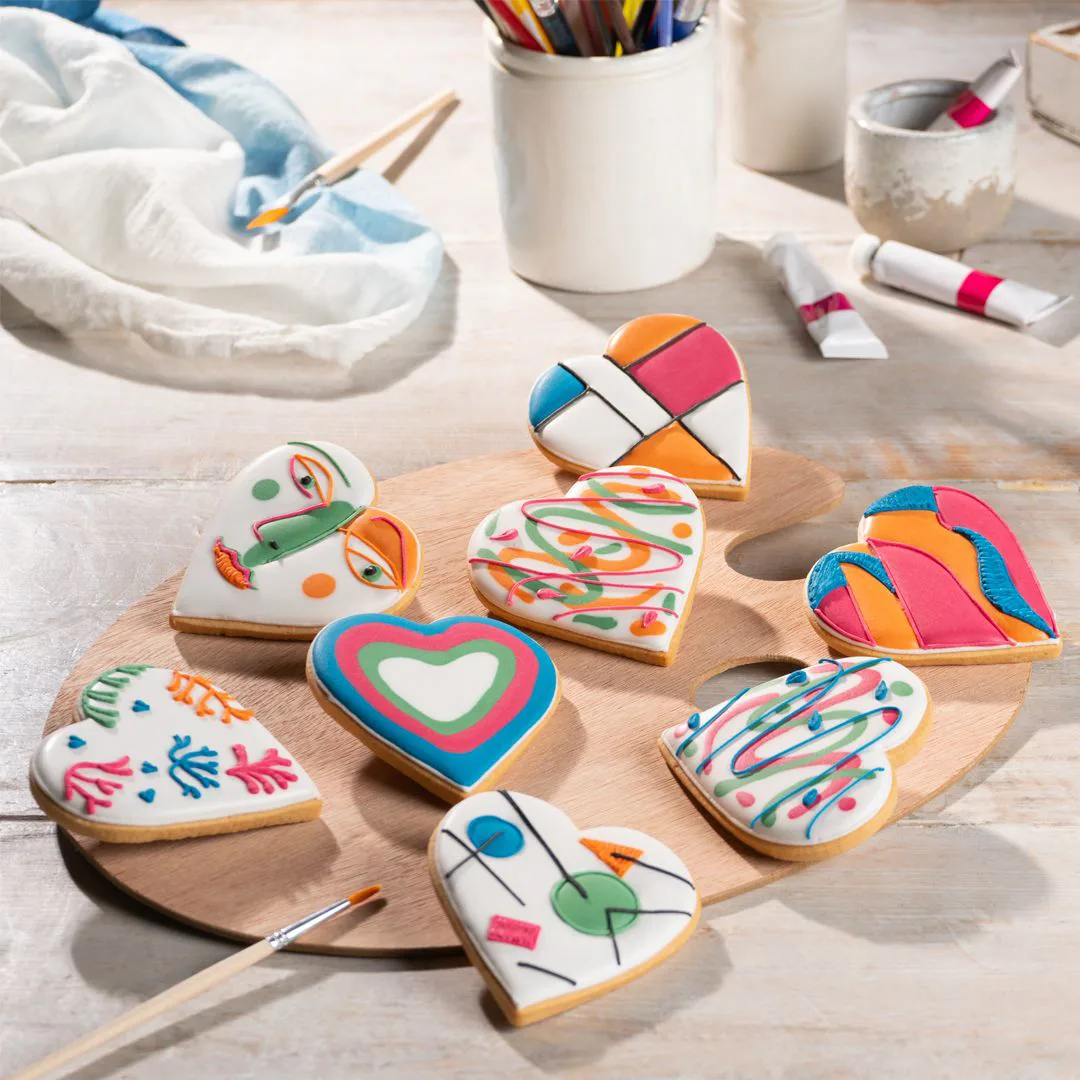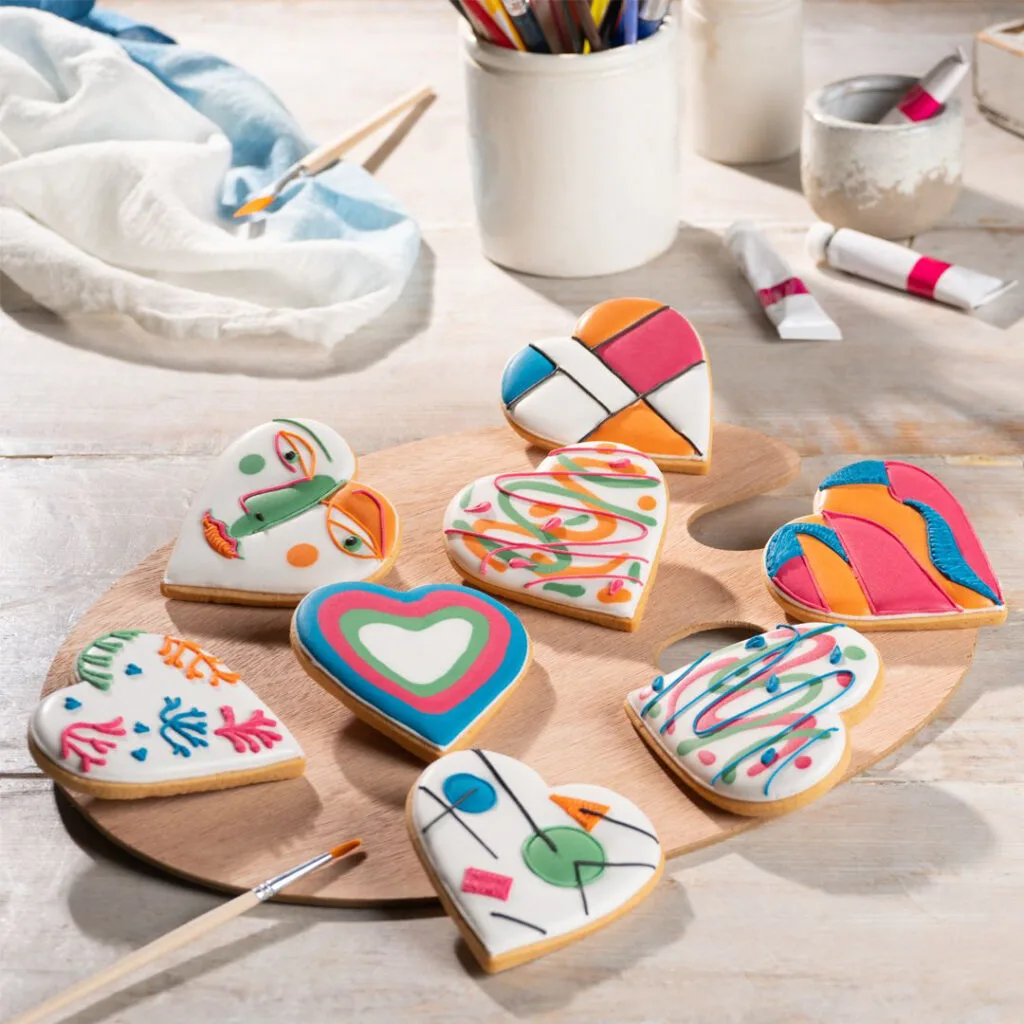 The session ticket, at £45, includes a selection of Paddington biscuits to decorate, a tutorial from a professional in-store icer, a hot chocolate to enjoy while you and a gift box to take home.
Perhaps for older kids who love getting creative and making sweet treats, this is a really unique and memorable way to spend May half term in London.
Book tickets online for these classes which are an hour long.
Take To The Water
Why not enjoy one of London's many river trips this May half term? There are plenty of options to choose from if you'd like to take to the water.
Thames Rockets provide a range of London boat-based experiences including a fantastic speed boat trip on the River Thames.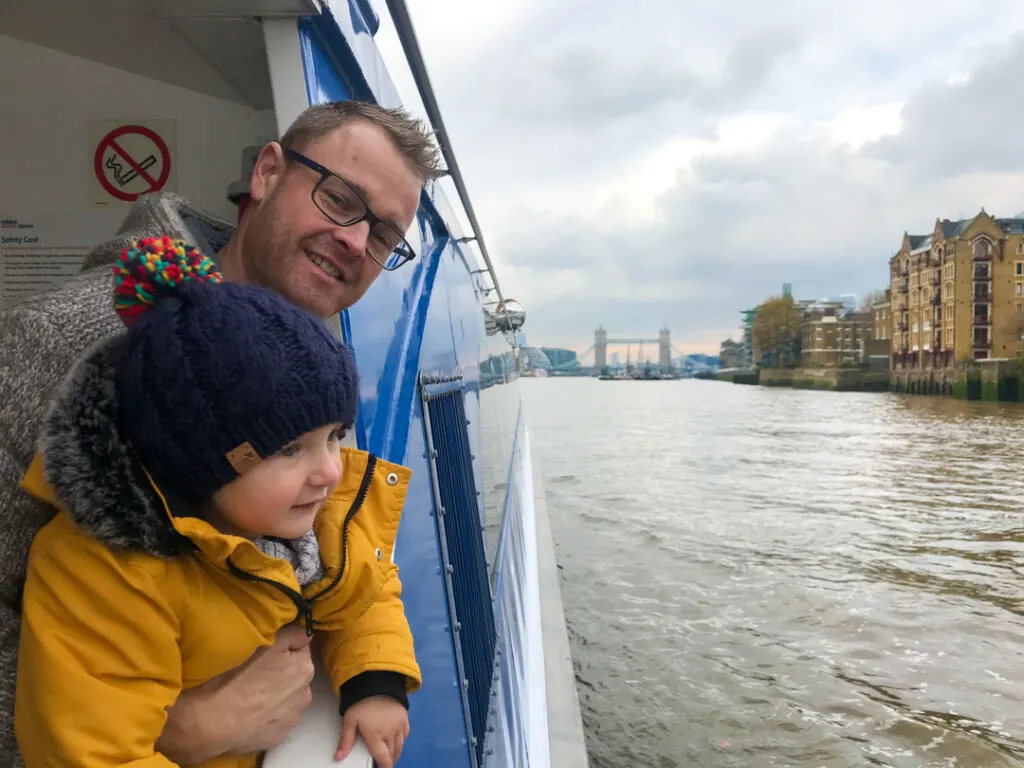 One of the best things to do May half term in London is to rent a GoBoat and take a self-driven tour of one of the three London locations: Kingston, Paddington, and Canary Wharf.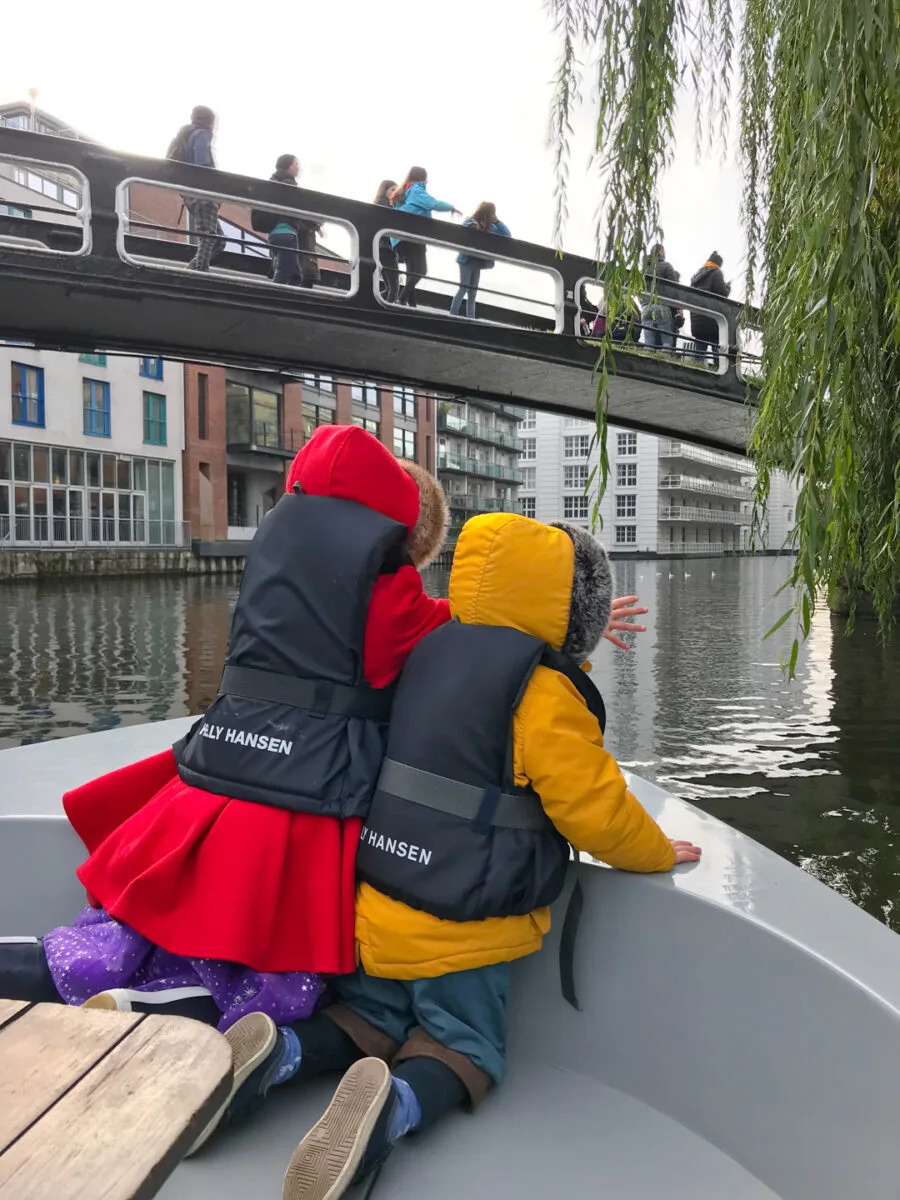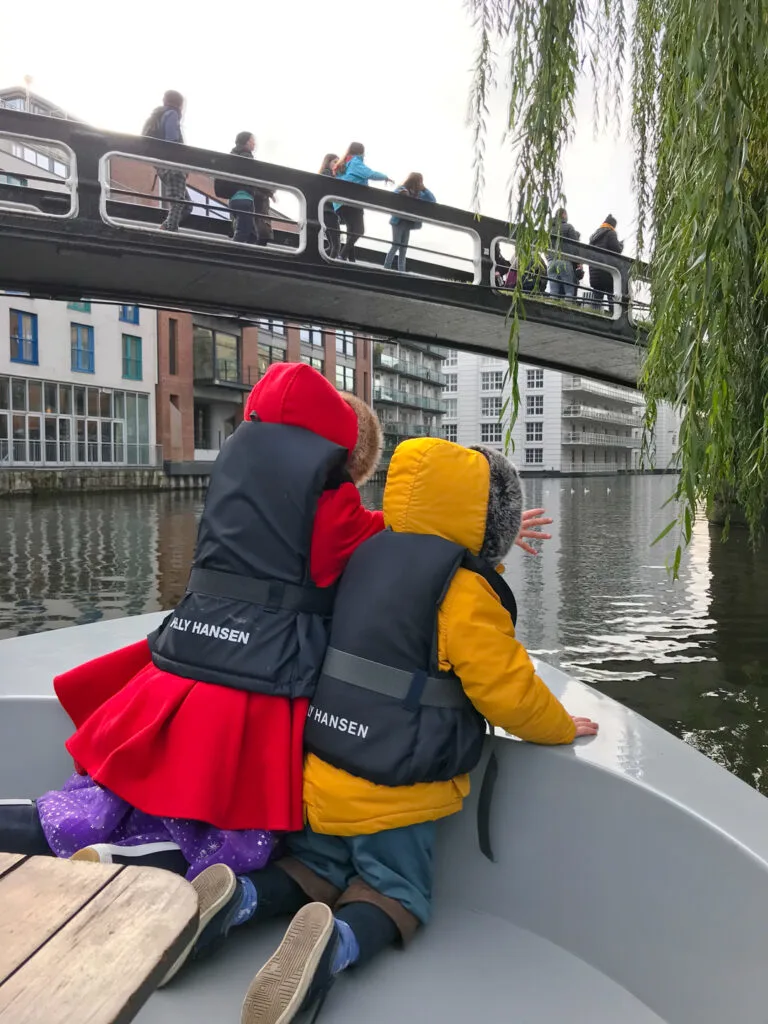 GoBoat provides purpose-built picnic boats, so take some sandwiches and have fun with the family seeing London from a completely new perspective.
Up to 8 people can fit on board and prices vary depending on the time of year, so always check the website in advance.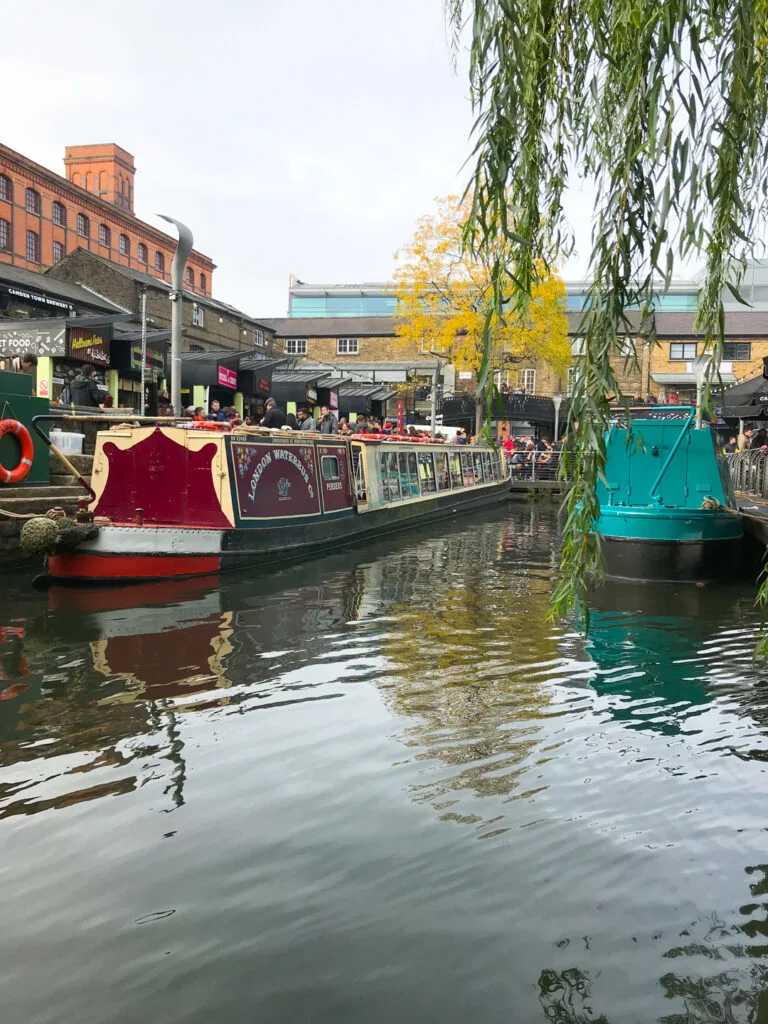 If you're looking for something more active than a boat trip, why not have a go at paddle boarding on the River Thames? Suitable for children and teens as well as adults, paddle boarding is a great way to experience the water on a sunny day this May half term in London.
One company offering paddle boarding classes and experiences in London are Active 360. There are a range of difference experiences in different locations to choose from including Kew Bridge, Paddington Basin, and Brentford Lock.
Visit their website to find out more and to book in advance.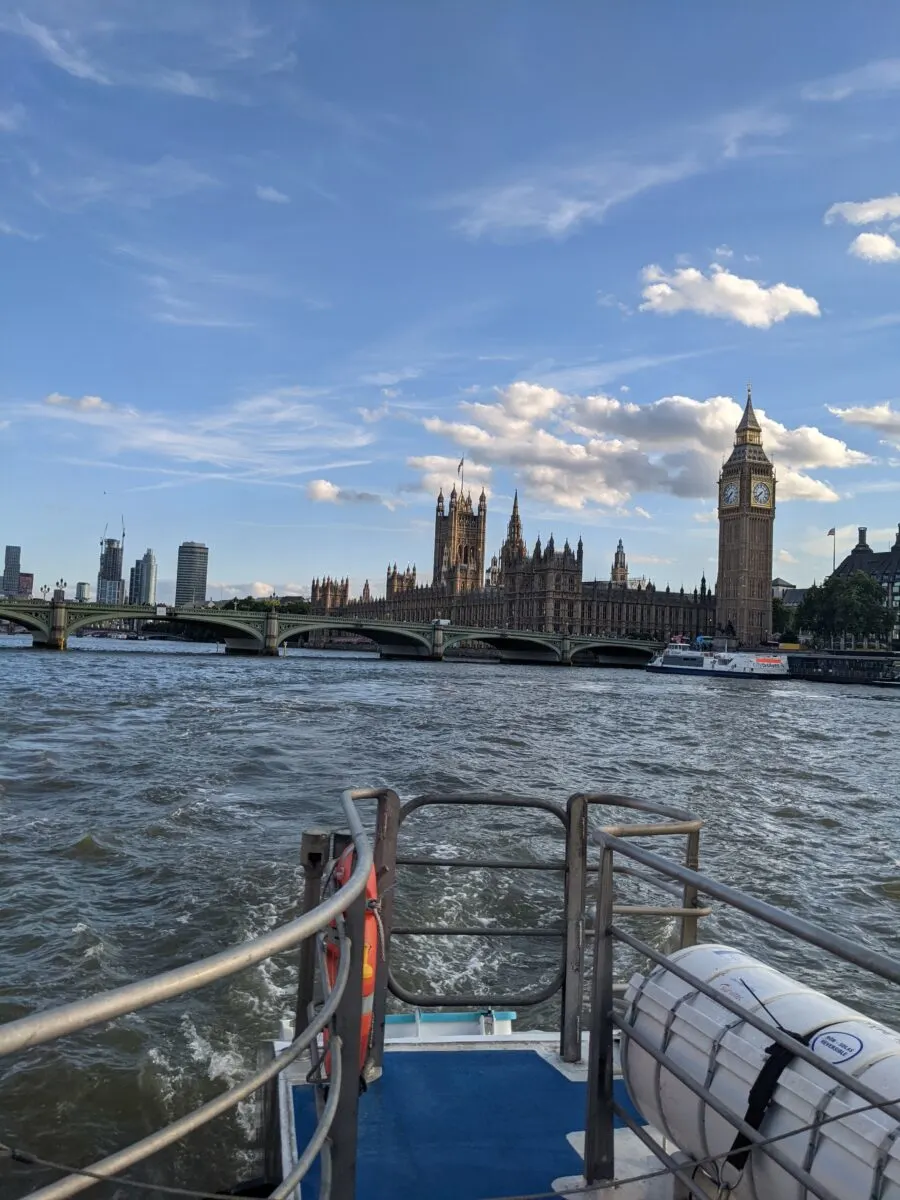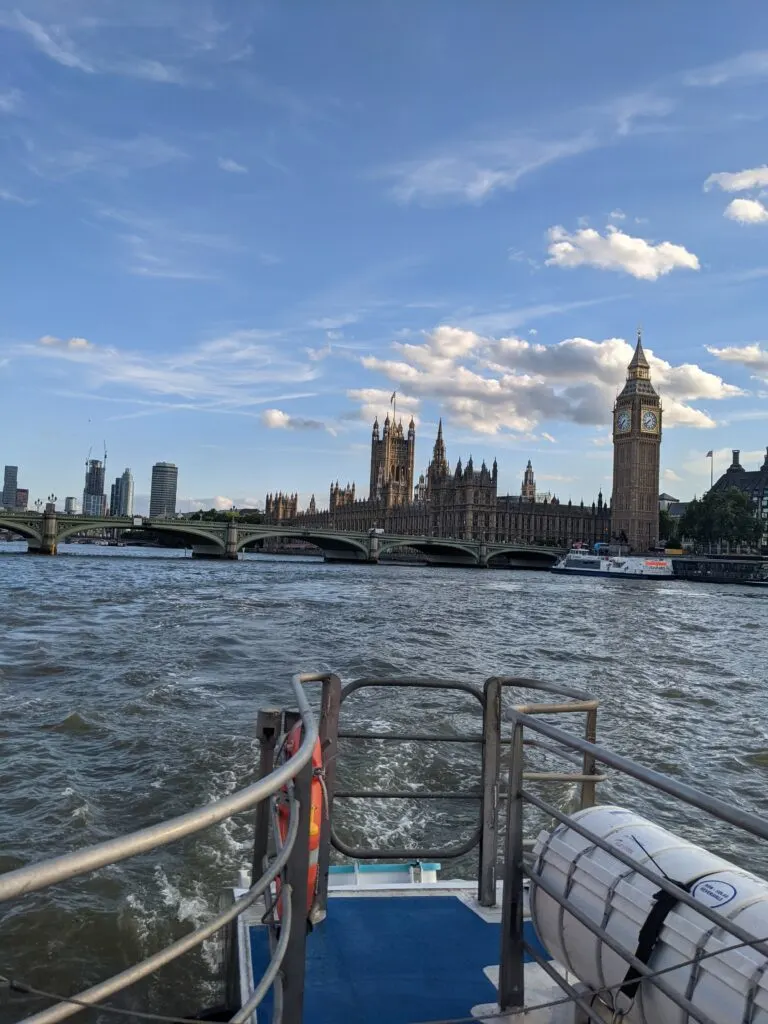 Whatever you choose to do on the River Thames and its estuaries, the May half-term weather offers a great opportunity to get outdoors and do something active!
The other benefit of taking part in the activities in May is they won't be outrageously busy compared to how busy the city gets during the summer holidays. Not to mention, it won't be too hot to stay outdoors in the sun all day.
The London Eye
Why not take a ride on the London Eye during this London May half-term? Found on the River Thames in Waterloo, the huge spinning wheel is an iconic landmark on the London skyline.
The London Eye is a must-visit attraction in London, offering unique panoramic views of the city.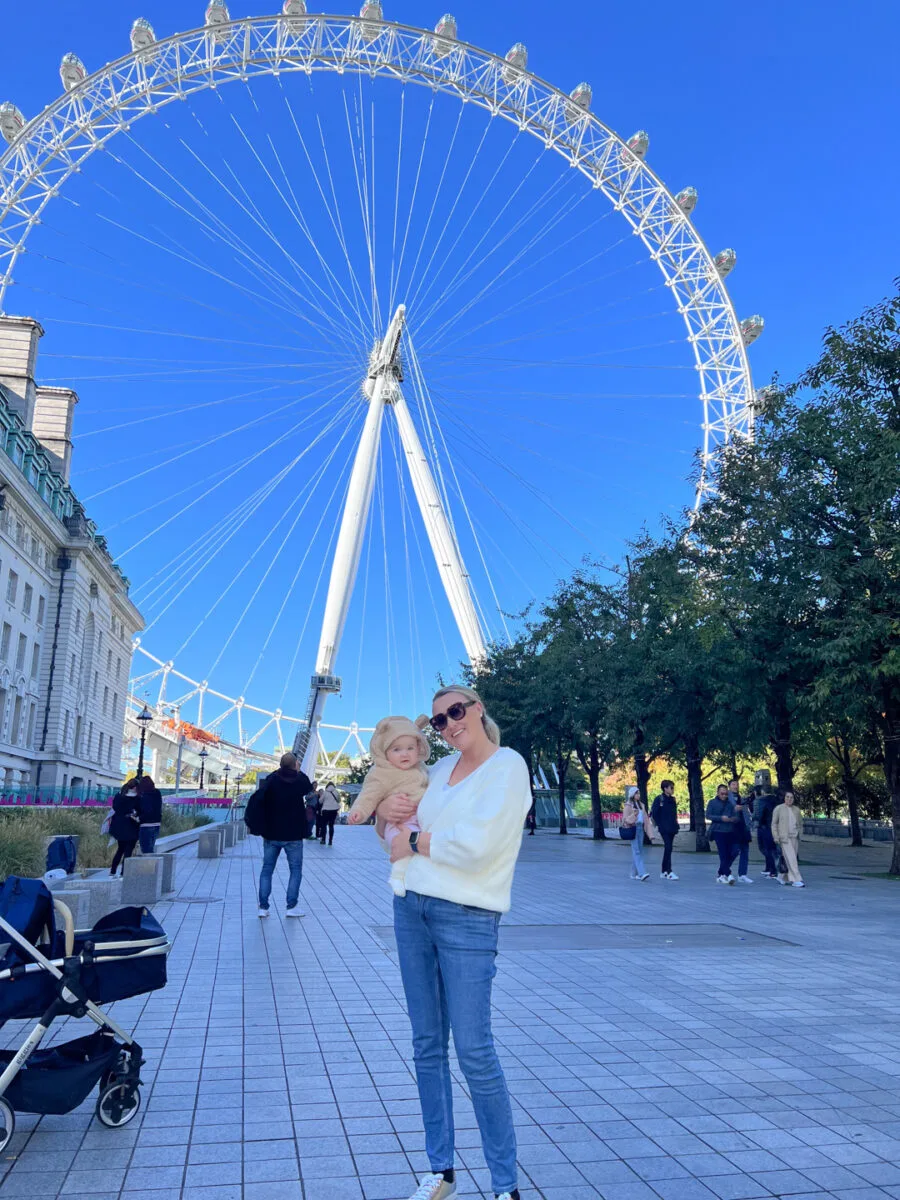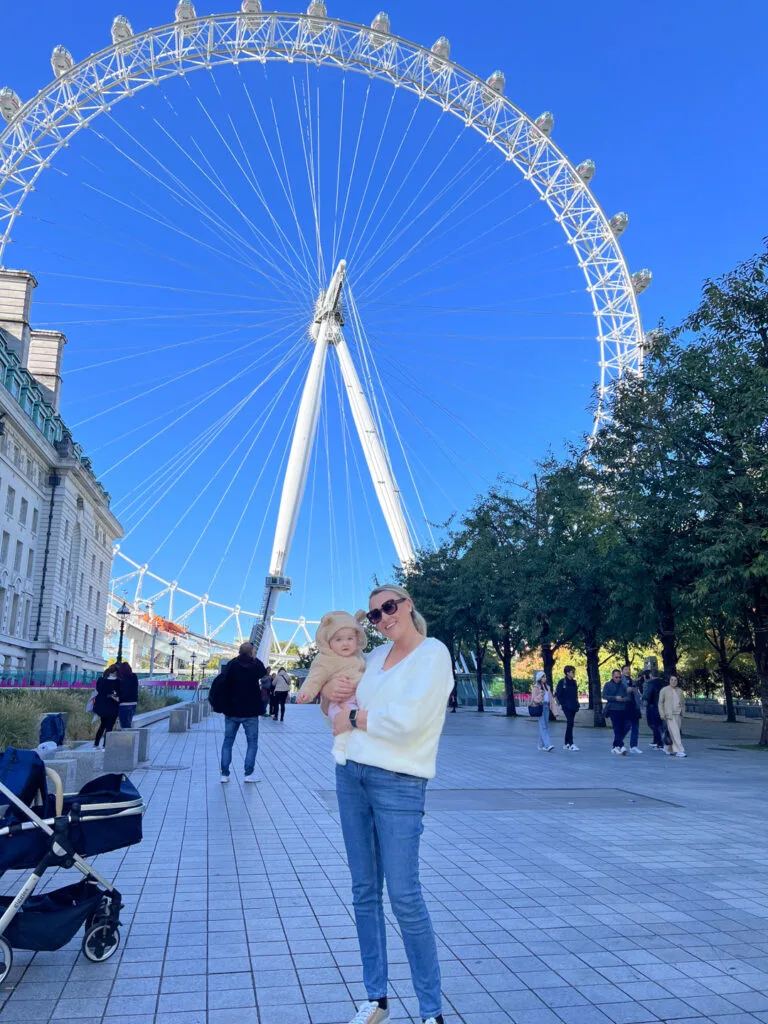 See beautiful 360 degree views of London – a ride on the London Eye is a must if you're looking for things to do May half term London.
Book your tickets for the London Eye here!
London has plenty of attractions and sights to fill your days with things to do May half term in London, many of which can be booked at discounted prices online.
There is a cute playground just behind the London Eye, perfect for running off some steam.
Buckingham Palace
If you're heading into London this May half term, don't forget to catch the changing of the guard at Buckingham Palace, where you can witness the ceremony and take photos with the guards in their iconic uniforms.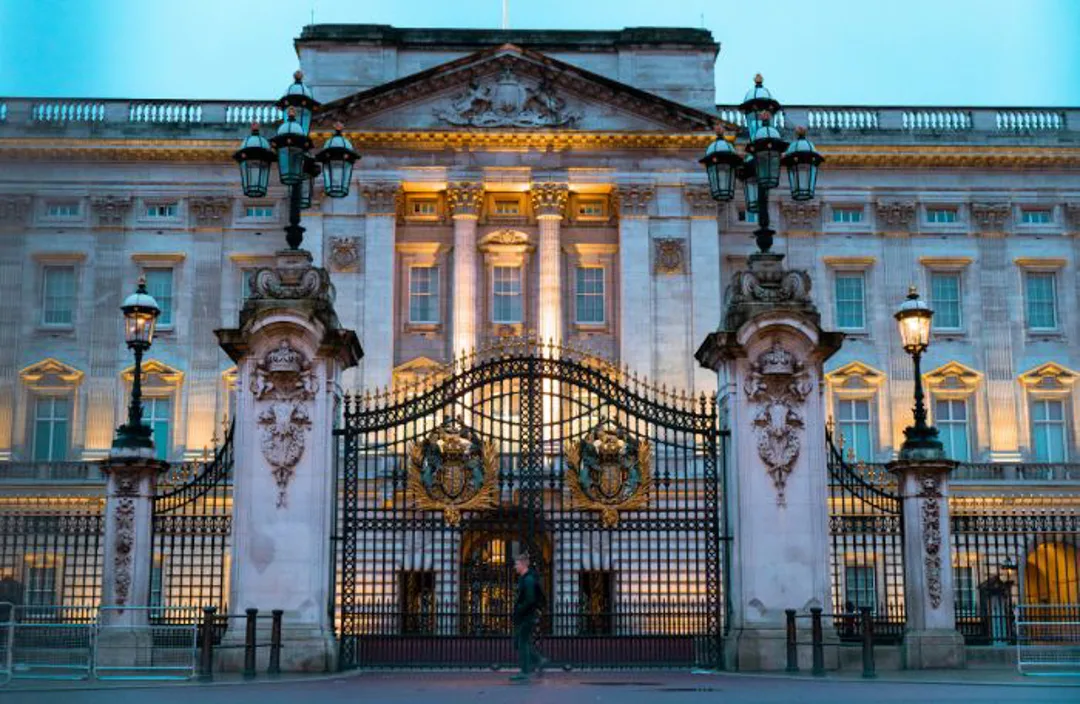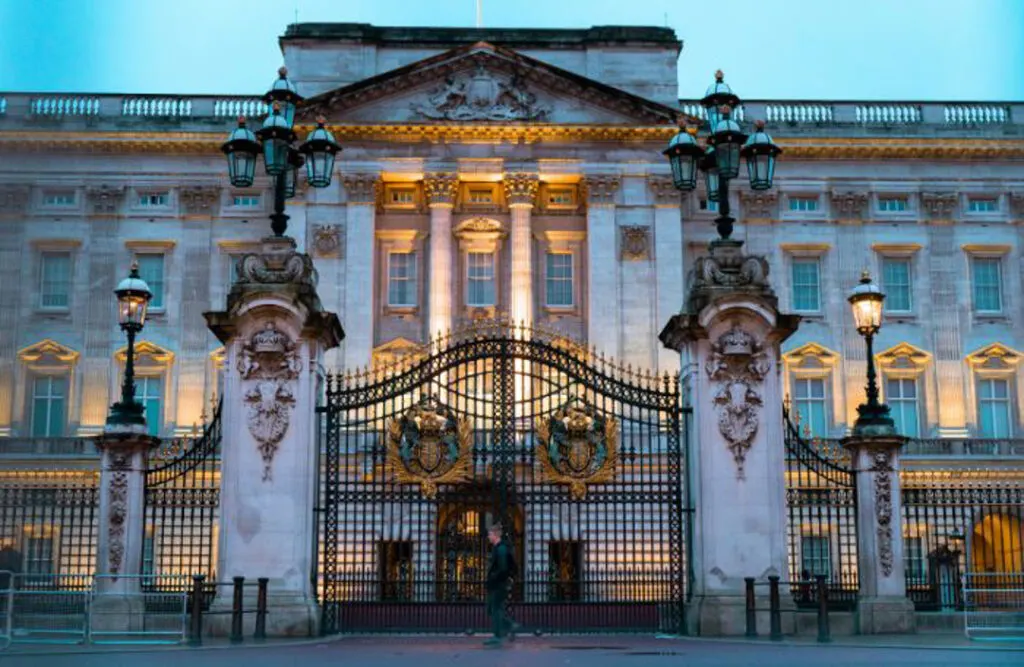 The Palace is located to the West of St. James Park and just 10 minute walk from Victoria railway station.
Theme Parks
For families seeking some adrenaline-pumping fun, London has several amusement parks, perfect for a day of excitement.
So if you're looking for exciting things to do in May half term in London, why not take the whole family to one of London's fantastic theme parks?
The two major theme parks in and around London are Thorpe Park and Chessington World of Adventures. My kids love both of these theme parks! I would recommend Thorpe Park over Chessington if you're going with adults or older kids.
Both theme parks are on the outskirts of London but are very easy to travel to by car or public transport. Get discounts on train tickets when you sign up for any UK railcard and book via the Trainline.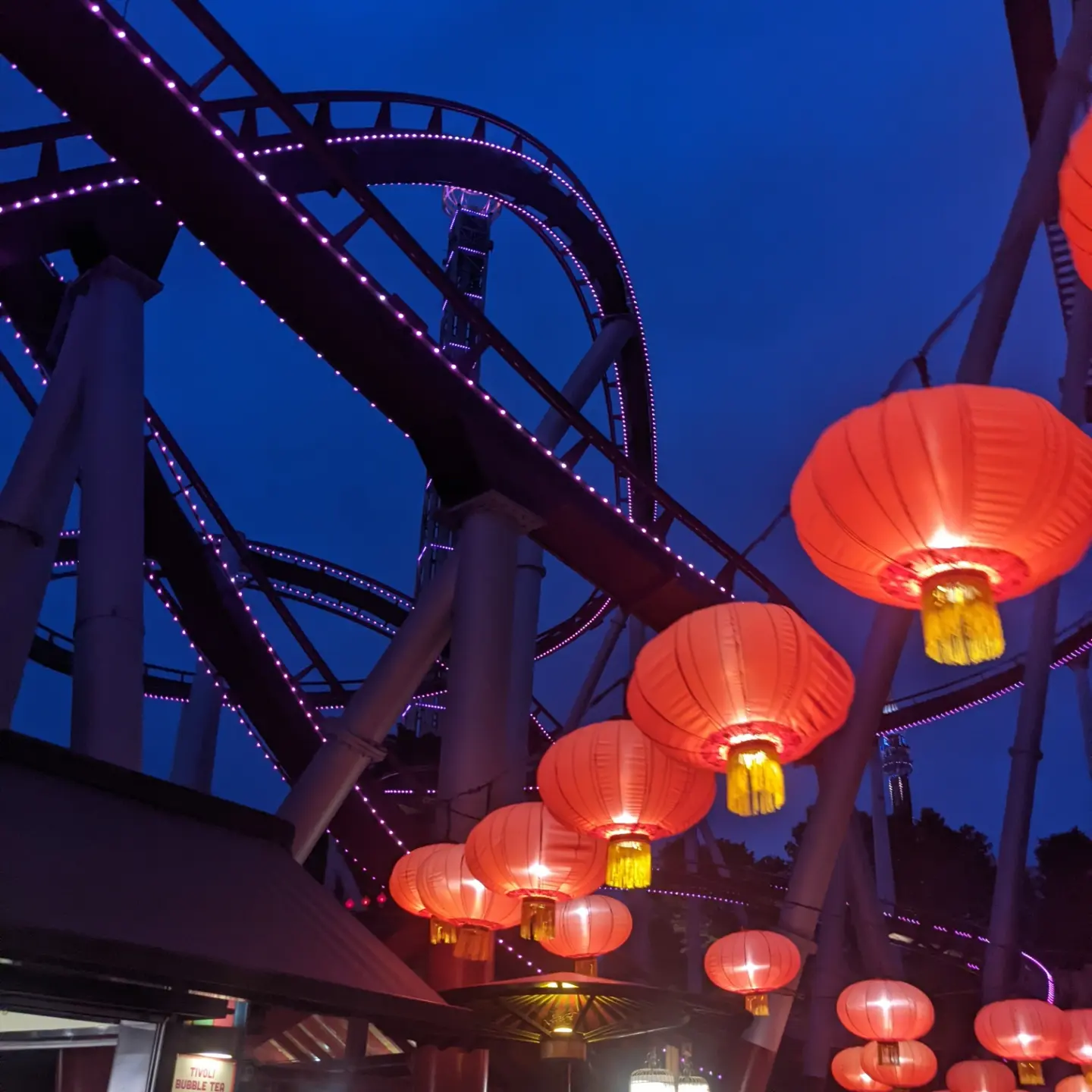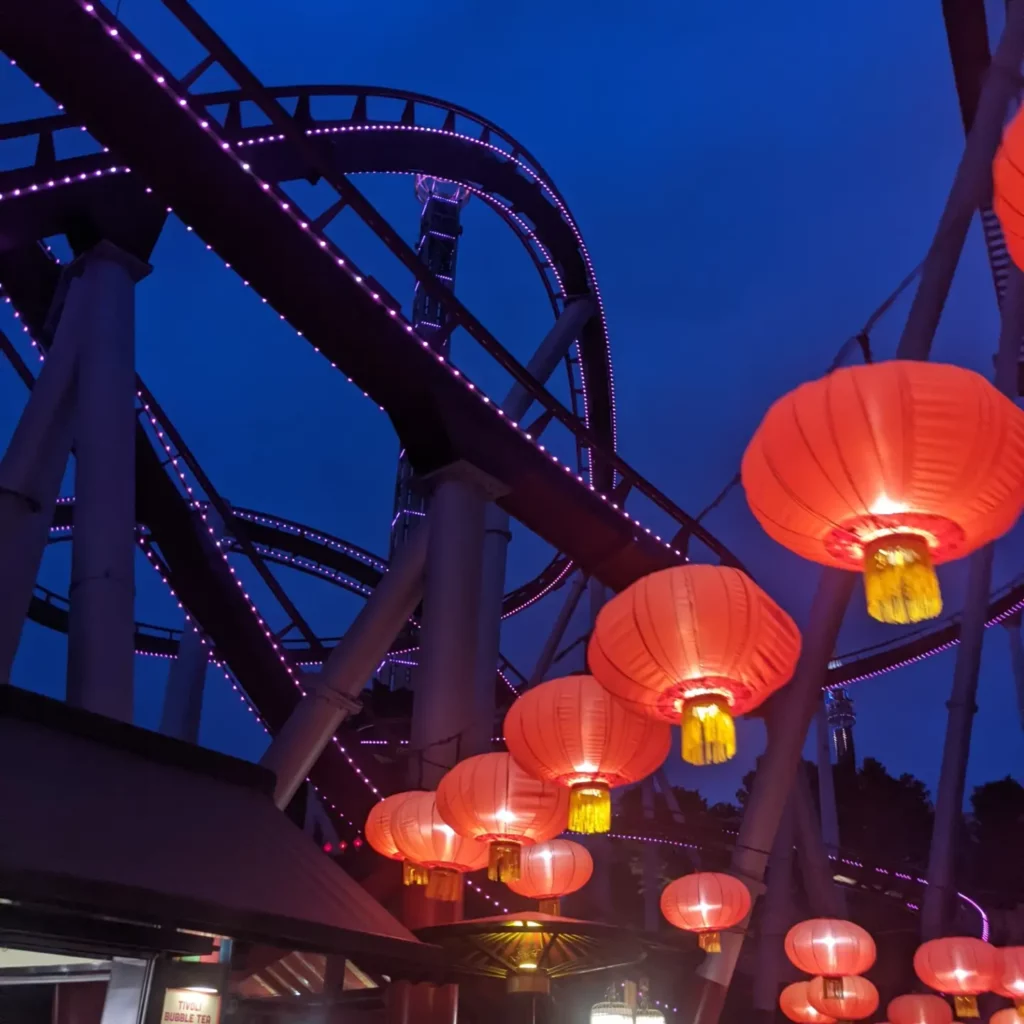 Thorpe Park
A day out at Thorpe Park is one of the best May half-term activities in London. One of the best things about it is there are fun rides which are suitable for all ages.
For adults and older kids, the highlight has to be Stealth, the UK's fastest rollercoaster!
As well as rides, there are of course plenty of cafes and restaurants where you can get food, drinks, and sweet snacks. I was pleased to discover that there are plenty of vegan and vegetarian options.
You can save money on your entry to Thorpe Park by booking in advance online.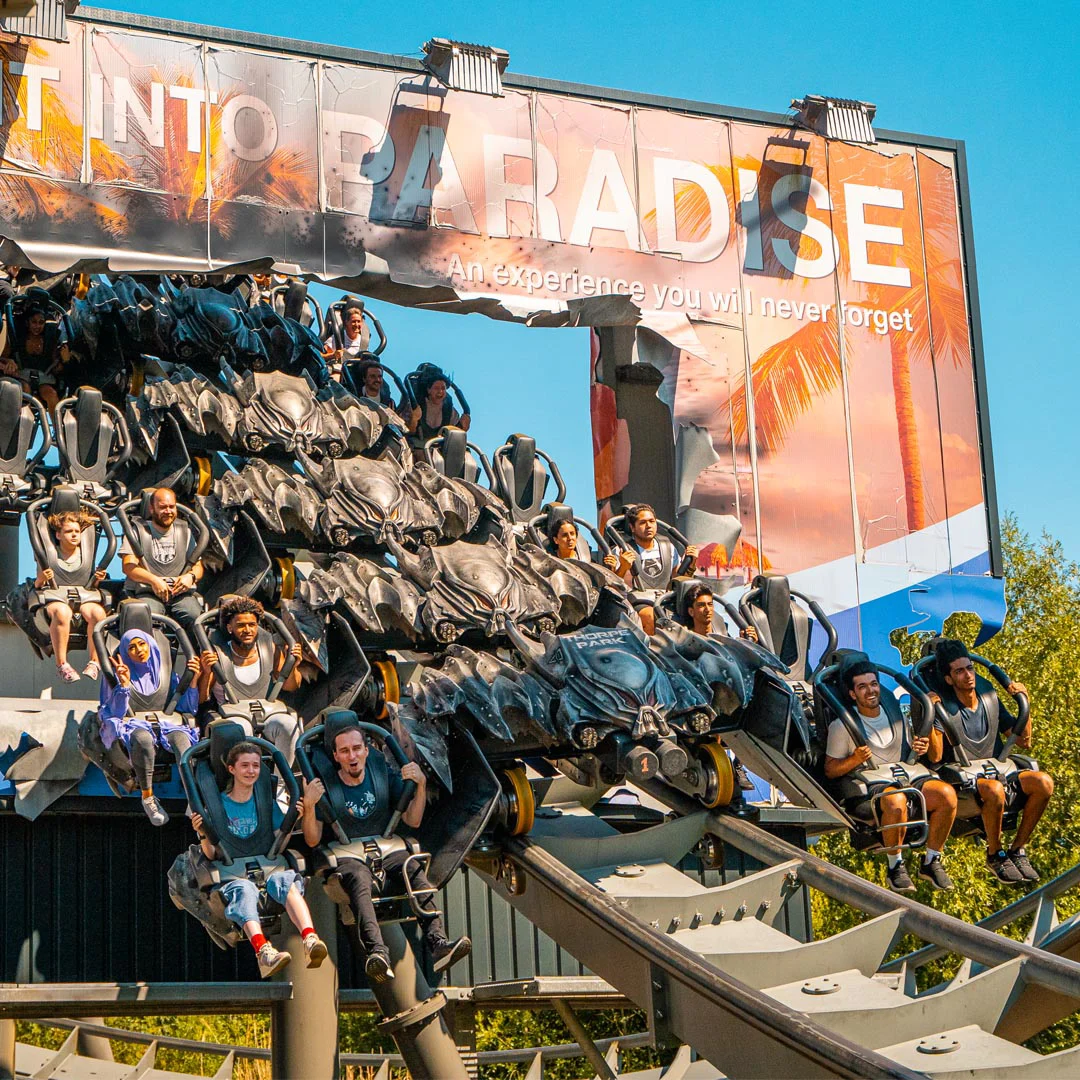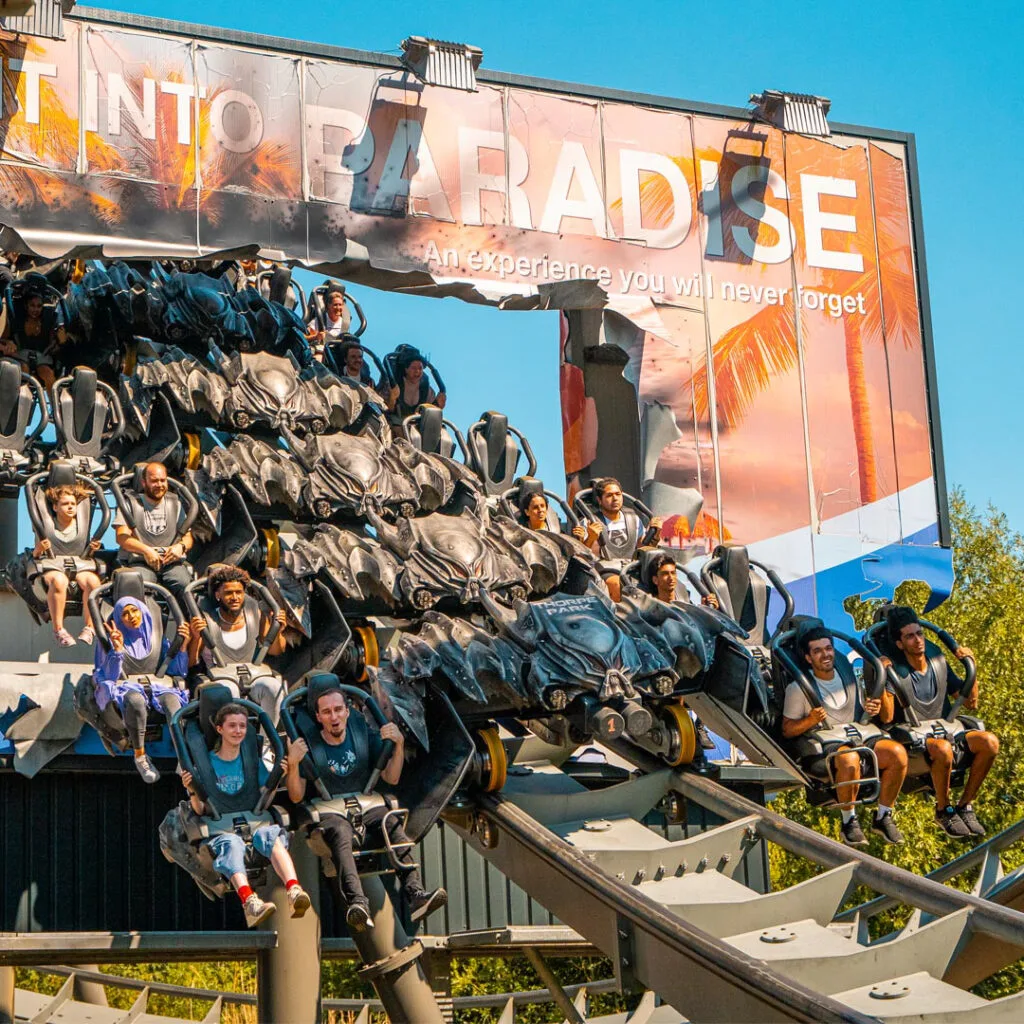 Click here to book via Attractiontix online!
The closest railway station to the theme park is Staines, which is between 30 to 50 minutes from Waterloo in central London. There are multiple routes with trains running frequently.
If you're travelling quite a distance from Thorpe Park, there are plenty of nearby hotels to choose from if you're looking for somewhere to stay.
Thorpe Breaks offer some great package deals if you're staying overnight at Thorpe Park.
Click here to book with Thorpe Breaks!
Chessington
Thorpe Park isn't the only great theme park in or near London, there's also Chessington World of Adventures!
Chessington may be more appropriate than Thorpe Park if your kids are younger, as many of the rides are suitable for smaller children.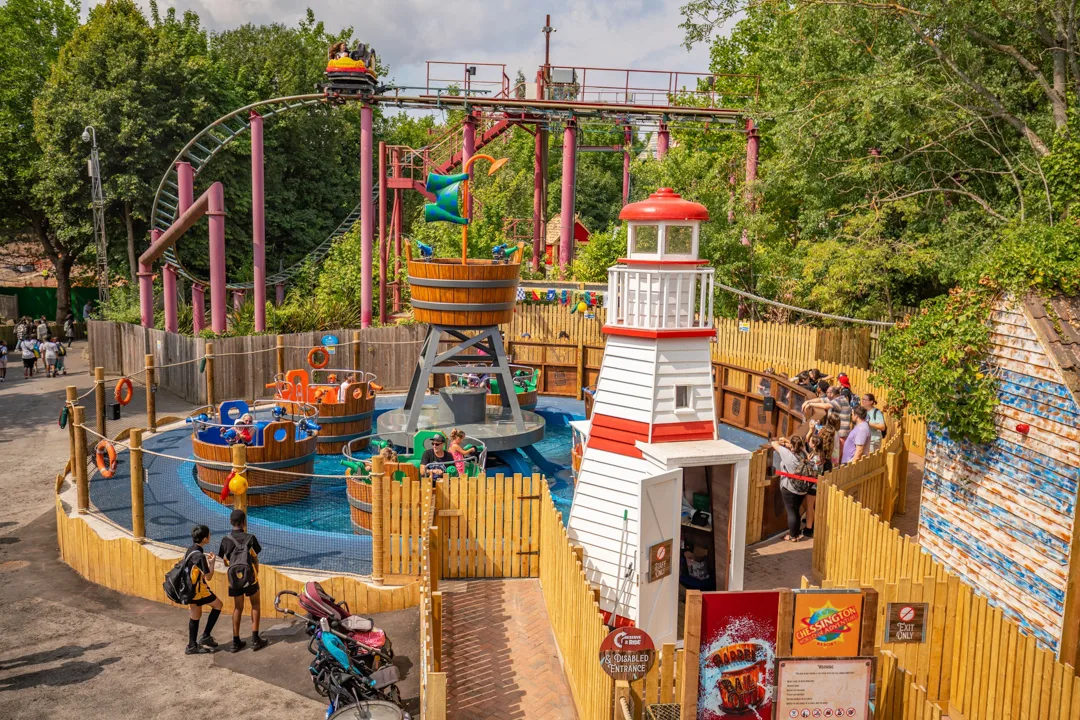 As well as rollercoasters and rides, Chessington World of Adventures is home to a zoo and SEA LIFE aquarium.
Slightly outside of London, you can travel on public transport if you take the train to Surbiton from Clapham Junction in South-East London. Alternatively, travel by car – there is plenty of parking at the park.
Standard day tickets start online at £36 when purchased in advance via the Chessington World of Adventures website.
For more discounts, click here to use my Attractiontix link to find deals on tickets for Chessington!
Experience the Magic of Harry Potter
If magic and wizardry are more your thing than rollercoasters and rides, London is a fantastic place for Harry Potter fans (of any age)!
May half term in London presents the perfect opportunity to immerse in the magic of the Wizarding World.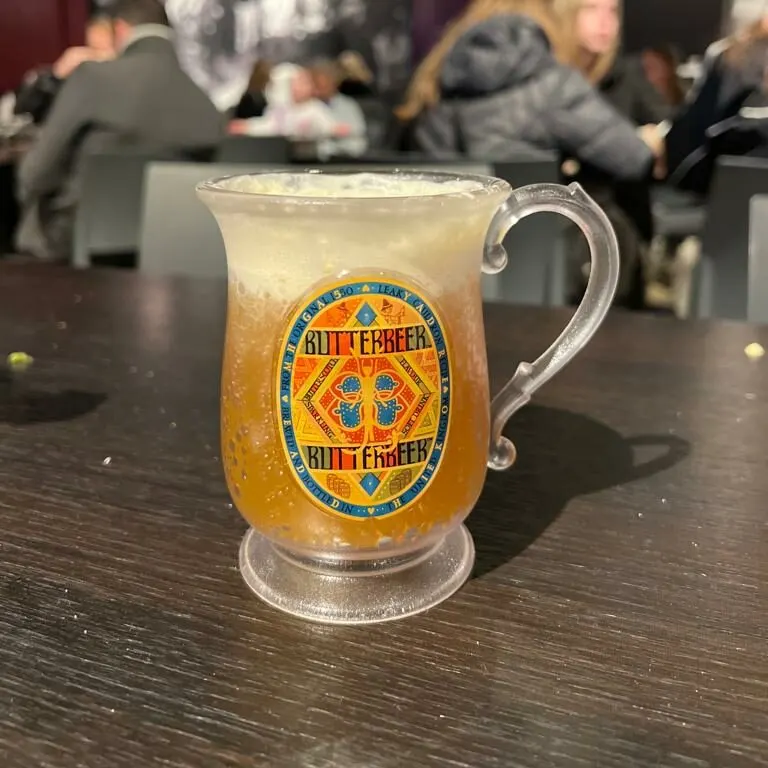 Visit the Warner Bros. Studio Tour London – The Making of Harry Potter, where you can see the magical Hogwarts Castle, take a walk down the bustling Diagon Alley, and taste real-life Butter Beer!
You can even step inside some of the shops to see the intricate details and marvel at the craftsmanship that went into creating these iconic sets.
There are a number of fantastic interactive activities such as flying a broomstick and making a wand.
It's important to note tickets for the Warner Bros. Studio Tour London – The Making of Harry Potter must be purchased in advance, as they are timed entry tickets.
The tour is popular, so make sure you book well in advance and don't miss out!
Located just North of London, Warner Bros. Studios is just a 20-minute train ride from Euston to Watford Junction. From there, a 10-minute bus ride goes directly to the Studios.
Go Ape
Next on my list of top activities for the May half term in London is a favourite – Go Ape! Go Ape is a fun, challenging, and active day out.
Get strapped into a harness to explore the heights of the treetops and climb the tricky obstacle course,
One of the most popular parts of the course is amazing zip line which lets you fly through the trees. Without a doubt, this is one of the best things to do May half term in London.
In London, Go Ape have multiple locations in Alexandra Palace, Cockfosters, and Battersea Park. Each course is completely unique!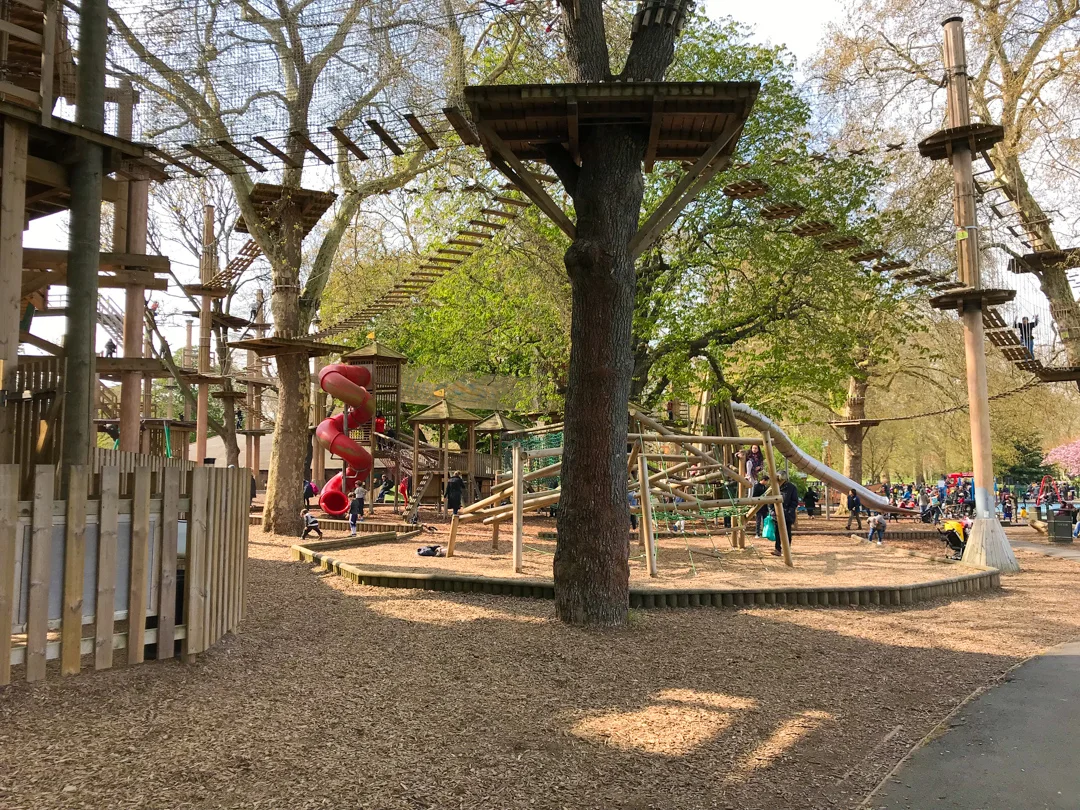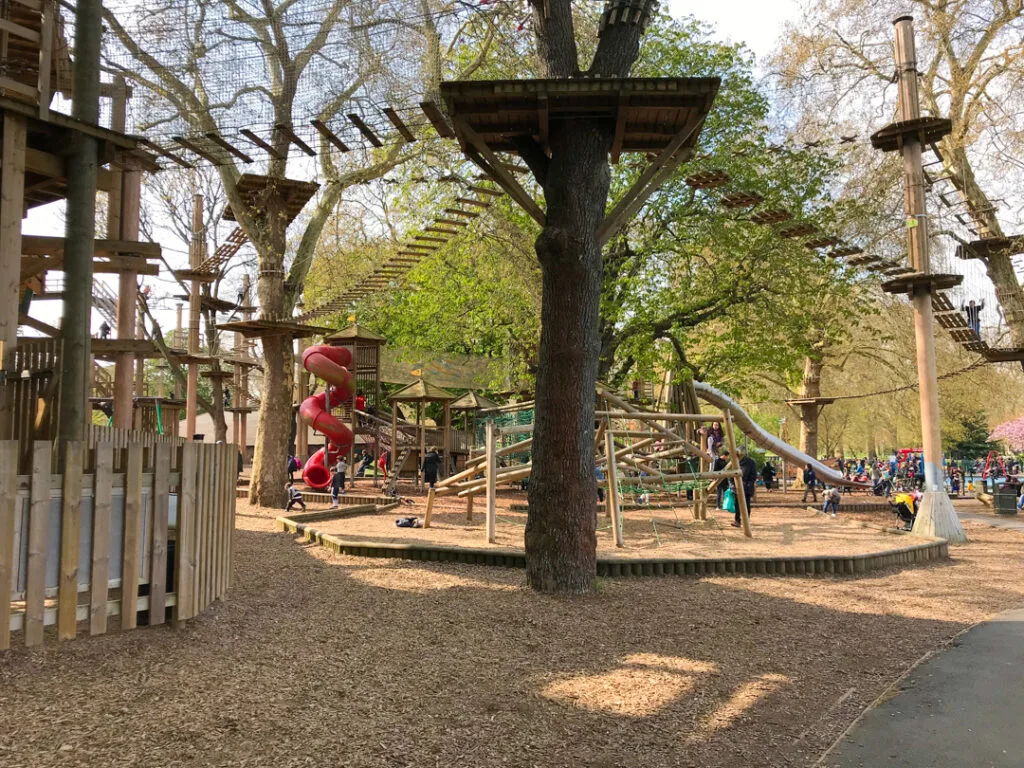 As well as having fun in the treetops, the benefit of the London locations is of course the added amazing views of the city skyline. Choose the Alexandra Palace course for the best city view.
Click here now to book tickets to Go Ape for this May half term in London!
At all three London locations, Go Ape recommend travelling via the city's great public transport options rather than by car due to the very limited parking options available.
For Alexandra Palace in North London, take the Piccadilly Line to Wood Green tube station and then a quick 6 minute bus ride on the W3.
Cockfosters is a bit further afield – stay on the Piccadilly Line going Northbound for 6 more stops after Wood Green.
The most central location is Battersea Park, just four minutes on the train (one stop) from London Victoria railway station.
While you're there, why not visit one of the nice cafes or do some shopping at the historic and iconic Grade II listed building, Battersea Power Station?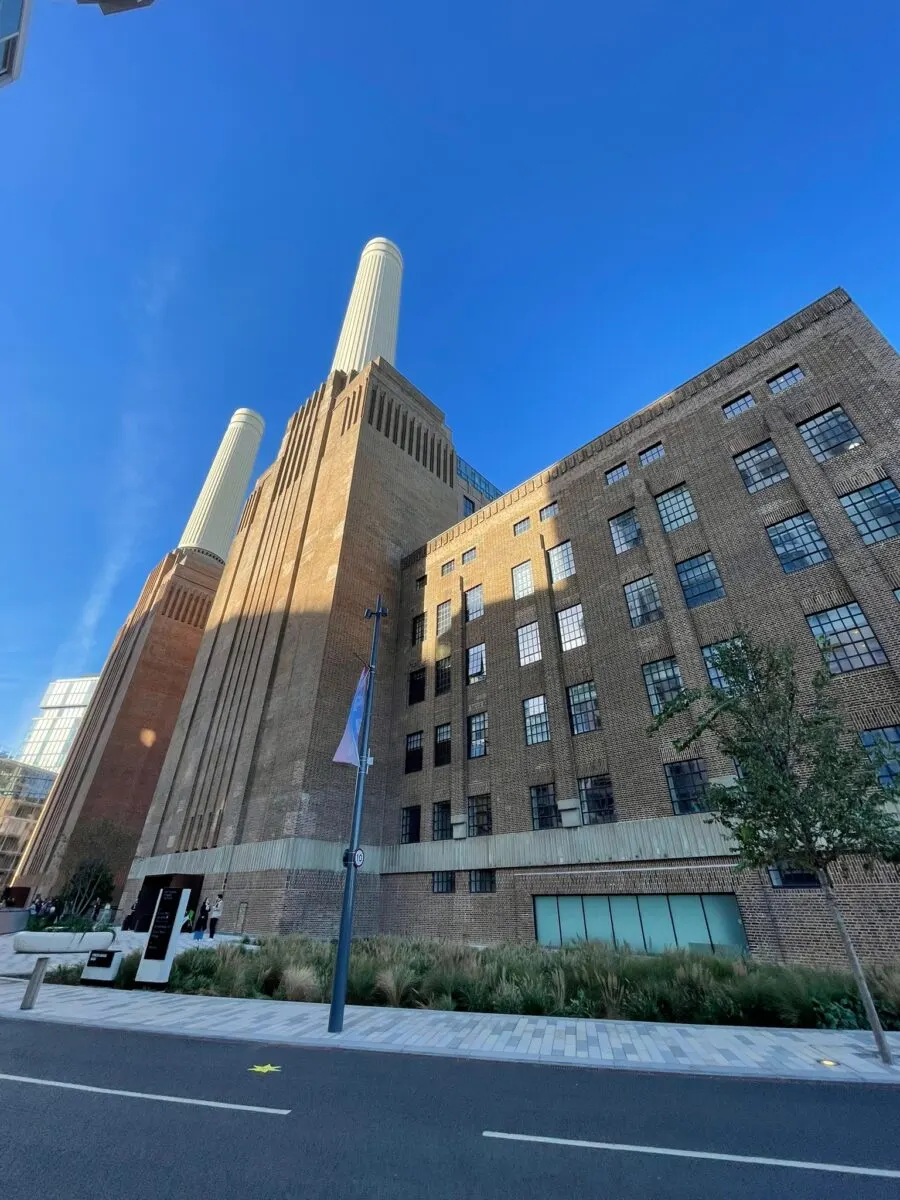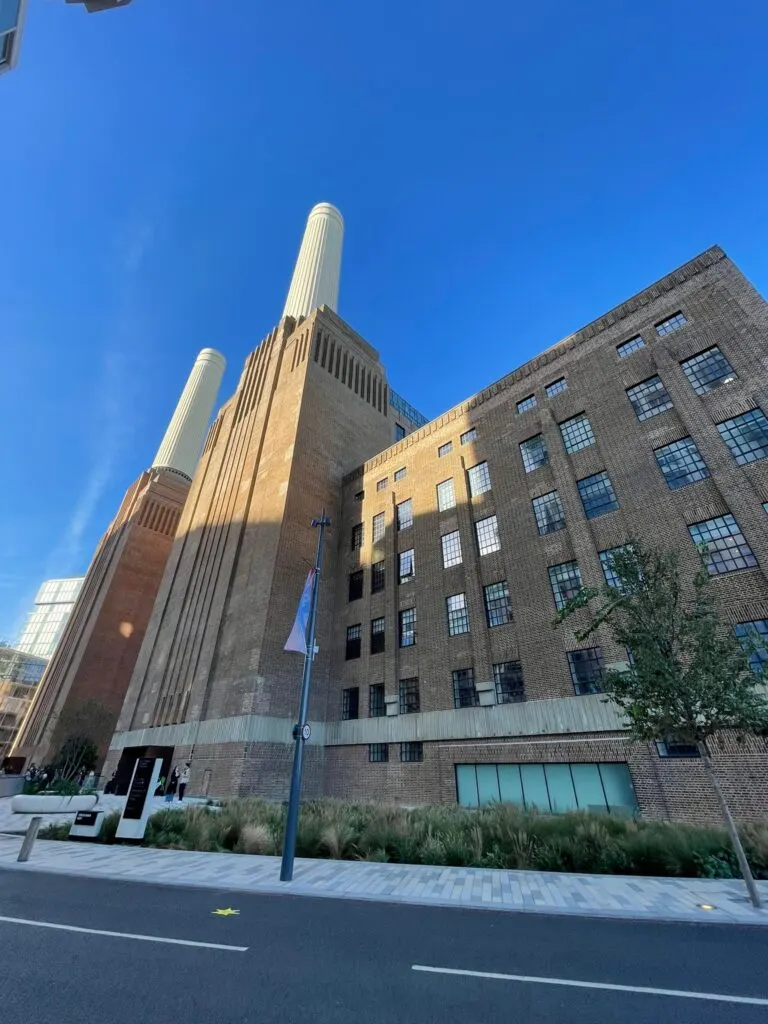 Enjoy London's Parks
With the arrival of spring, London's parks come alive with vibrant colors and lush greenery, making them perfect destinations for outdoor adventures during the London May half term.
London's huge and vibrant parks provide plenty of space for outdoor things to do May half term in London.
Grab a picnic blanket and some sandwiches and head out for a day. There are plenty to choose from!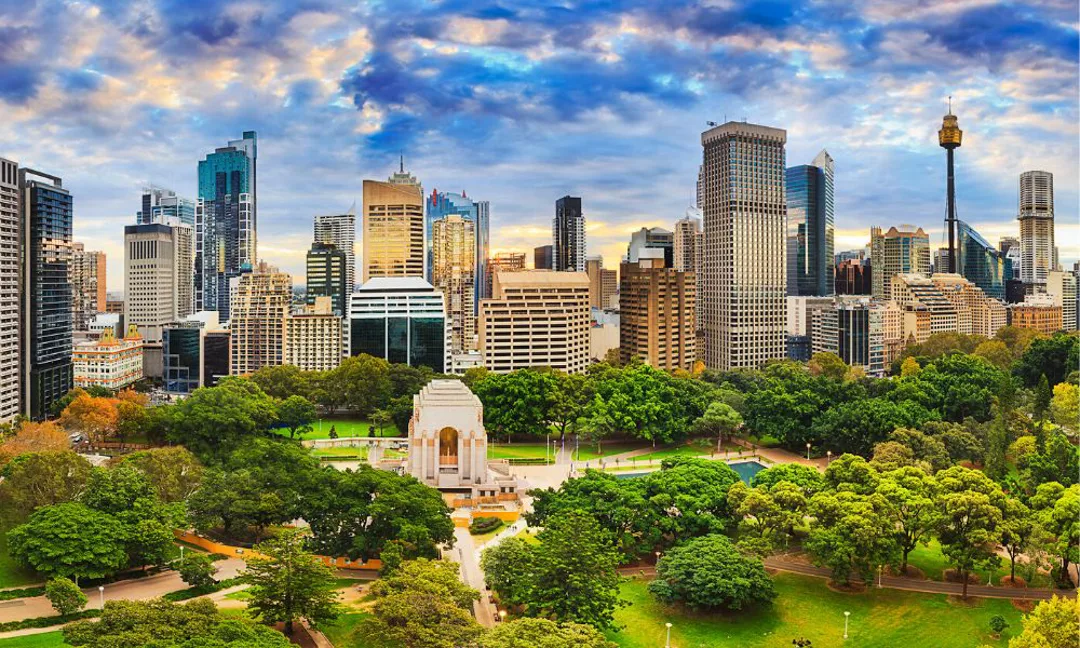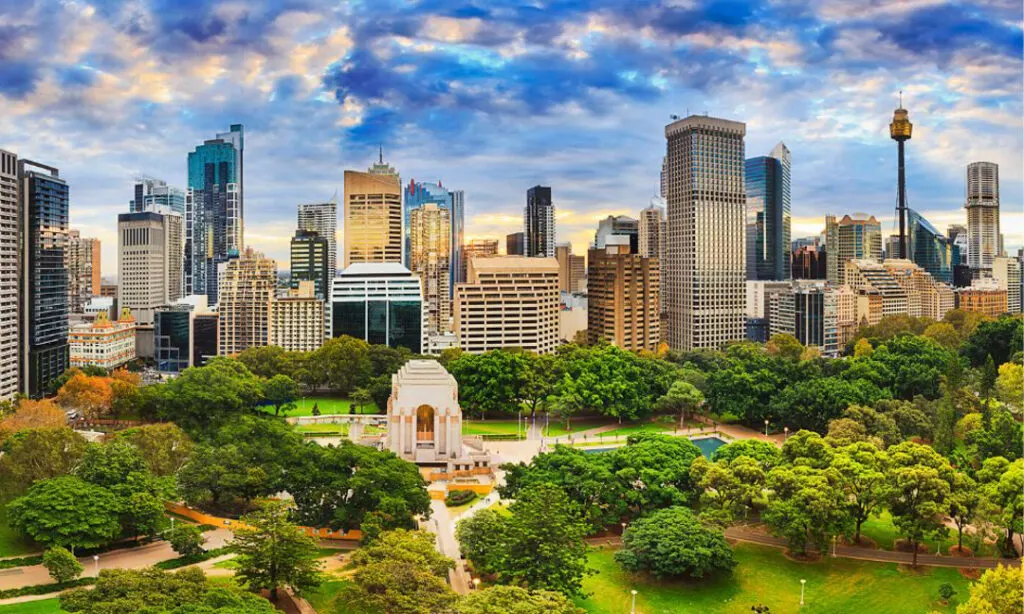 Hyde Park in Central London is one of London's largest and most famous parks and offers many activities for families. From boating on the Serpentine Lake to cycling along its scenic paths!
The park has multiple playgrounds and a children's swimming area, the Diana Memorial Fountain, where kids can splash and play in the water.
Adjacent to Hyde Park, Kensington Gardens is another beautiful royal park in London with formal gardens, ornamental water features, and a wealth of historic monuments. It is home to Kensington Palace and Kensington Gardens.
Battersea Park which is located next to the Thames River has lots of child friendly activities to keep your little ones entertained.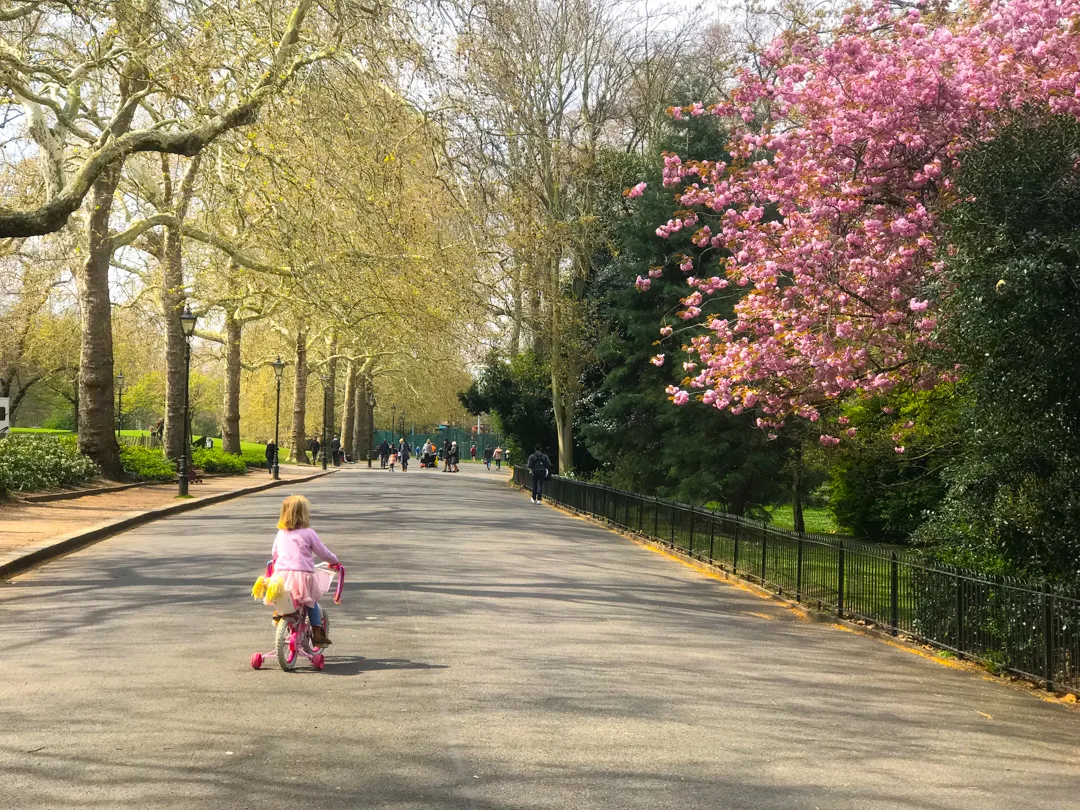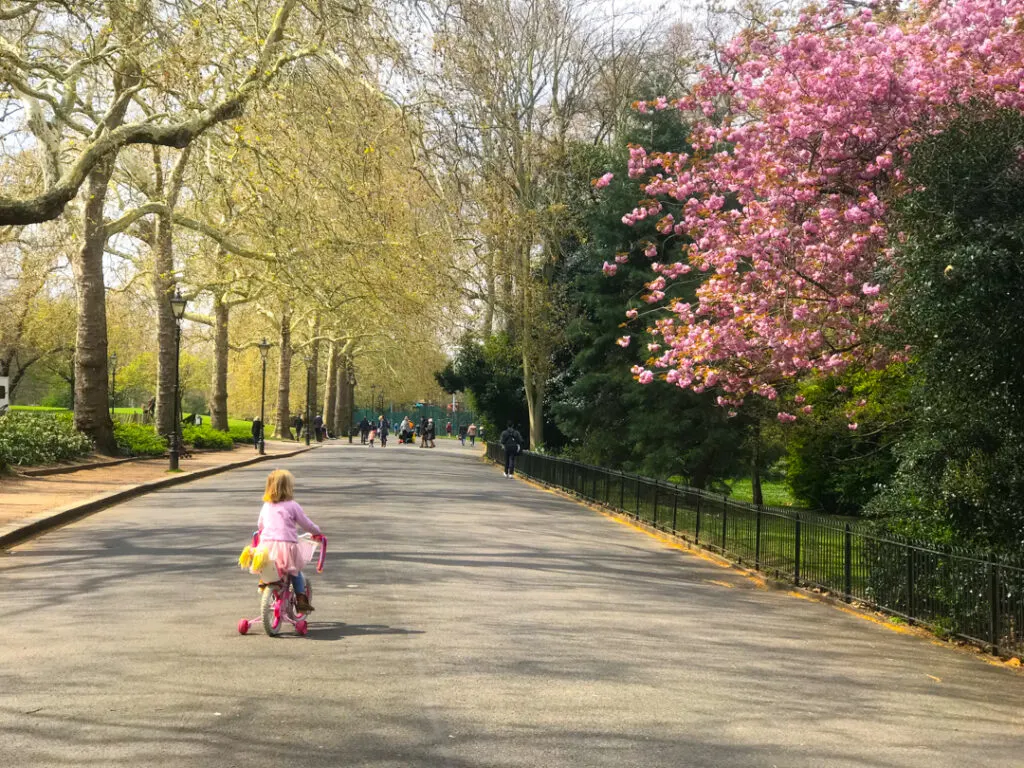 Ranging from pedal cart rentals to boat hire on the lake. There is more than enough to do in Battersea park for a full family day of entertainment.
Another popular park is Regents Park which has a boating lake, a playground, and beautiful rose gardens to explore.
Crystal Palace Park in South-East London is an amazing child-friendly destination with a dinosaur trail to explore.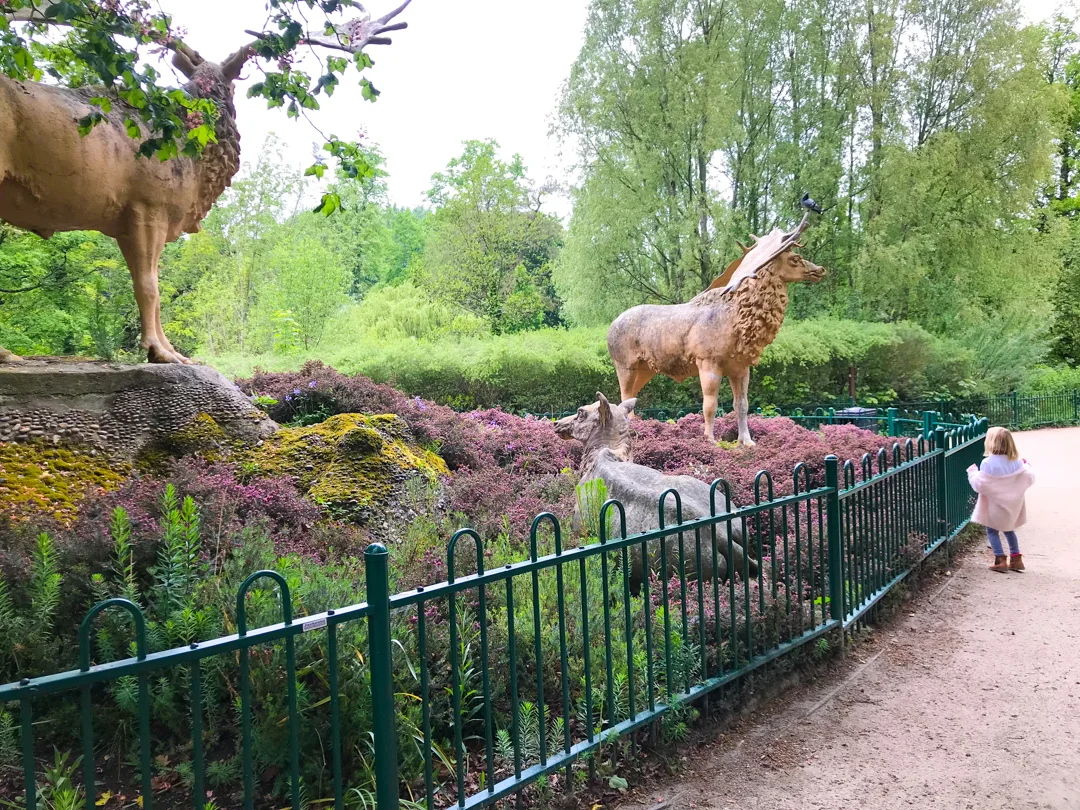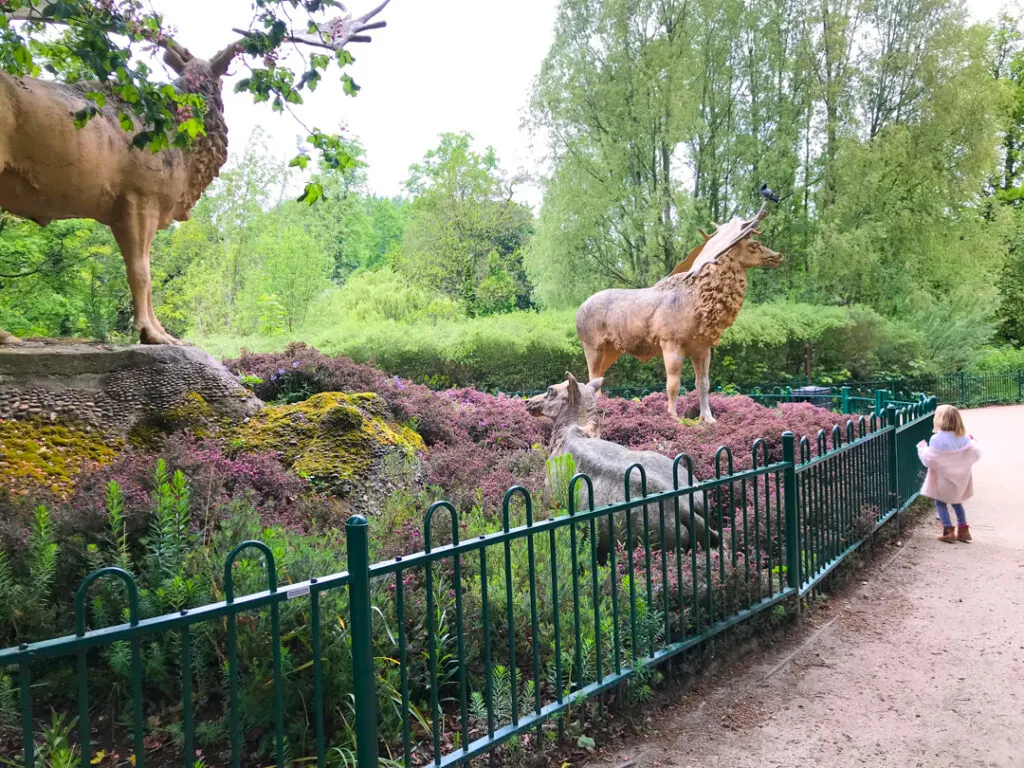 The dinosaur statues found here aren't quite scientifically correct, though, they are the original Victorian designs!
Also in South-East London, located in the historic Greenwich area, Greenwich Park is one of the oldest parks in London and offers breath taking views of the city skyline and the River Thames.
Greenwich Park is home to the Royal Observatory, the National Maritime Museum, a boating lake, a deer enclosure, and several playgrounds. Just around the corner is historic Cutty Sark.
Cutty Sark Rig Climbing
If you fancy something exciting that the kids will enjoy this May half term in London try rig climbing at the Cutty Sark.
Make your way up the rigging of the historical Cutty Sark as hundreds of sailors have done in the past. This is a really exciting opportunity to access all areas of the ship as it's the first time it's been open for climbing since arriving in Greenwich in 1954!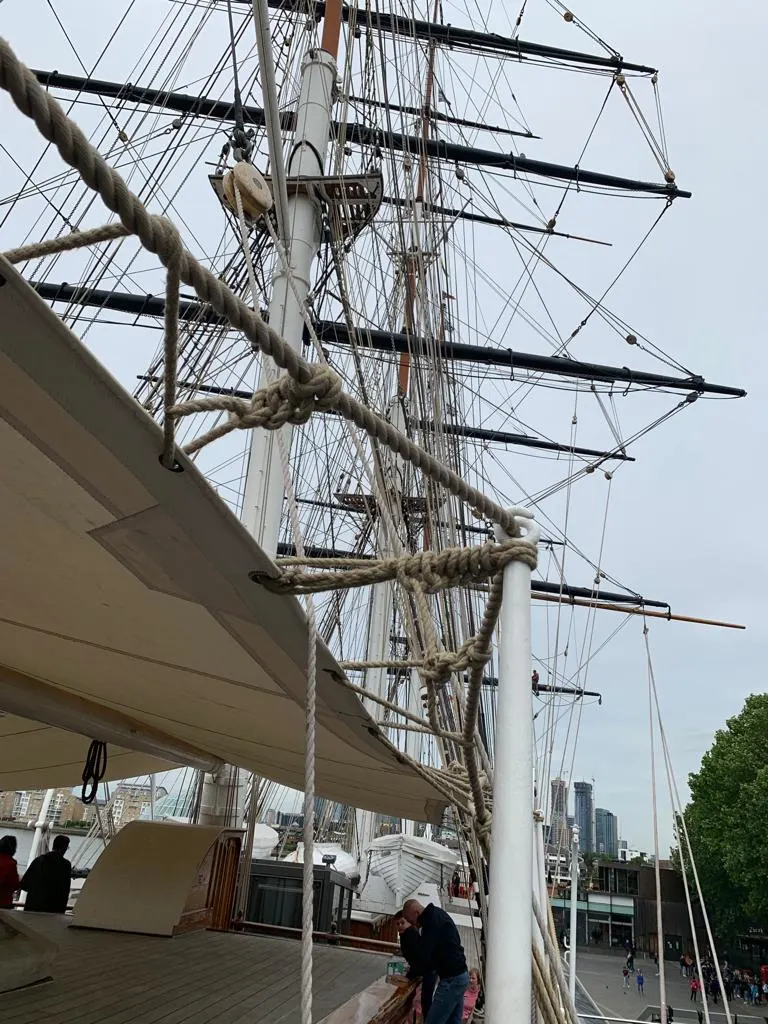 Adults can take part too, and there's an exciting zip line back to street level at the end of the climb.
Adult tickets are £54 and child tickets are £43. Make sure to check out the FAQs and height and weight restrictions online before booking.
Greenwich is a really lovely neighbourhood in the South East of the city and home to plenty of things to do May half term London.
Visit a City Farm
On a sunny day this May half term London, make sure you visit one of the many farms dotted around the city! Have a fun day out with the family and meet some new animals.
This is a perfect idea if you have younger children, they will love the experience of seeing and interacting with the different farm animals.
Outdoor activities offer some great things to do May half term in London as the weather is getting warmer!
Mudchute Park and Farm in South-East London has 32 acres of countryside right in the heart of South London near Canary Wharf, the city's financial district.
As well as a community charity, Mudchute is a working farm and offers a range of activities for children including an after school club, a play group, and educational services.
Home to over 100 animals and fowl, Mudchute city farm is open every day of the week and is completely free of charge to enter!
To get there, take the jubilee line to Canary Wharf and jump on the DLR for 2 stops from Heron Quays to Crossharbour.
As well as the farm, I'm sure any children will enjoy the ride on the DLR! It's an above ground train ride with huge windows so you can see special views of London.
If you're in the North of London looking for outdoor things to do May half term in London, another place you can visit with your family and meet some animals is Hackney City Farm.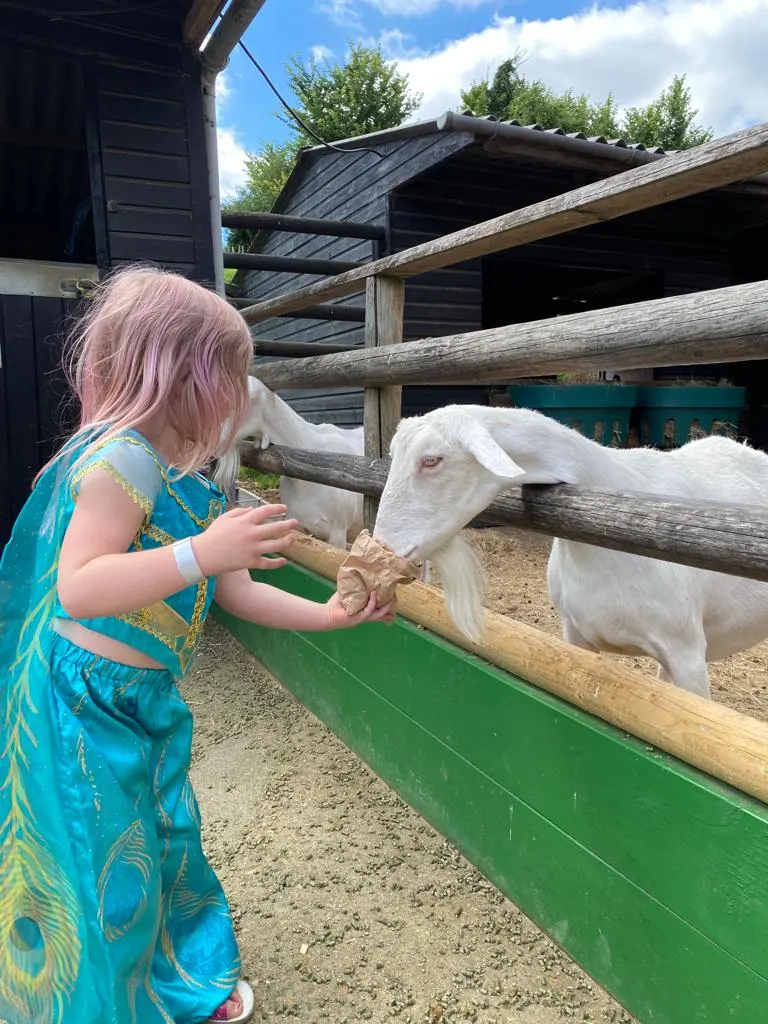 Museums and Galleries
London is home to some of the world's most renowned museums and galleries, and many of them offer special exhibitions and activities for families during the May half term.
The British Museum, with its vast collection of historical artifacts, including the famous Rosetta Stone, offers interactive exhibits and workshops for kids.
This museum is located near Holborn tube station.
The Science Museum is another must-visit, where kids can explore hands-on exhibits and learn about the wonders of science and technology.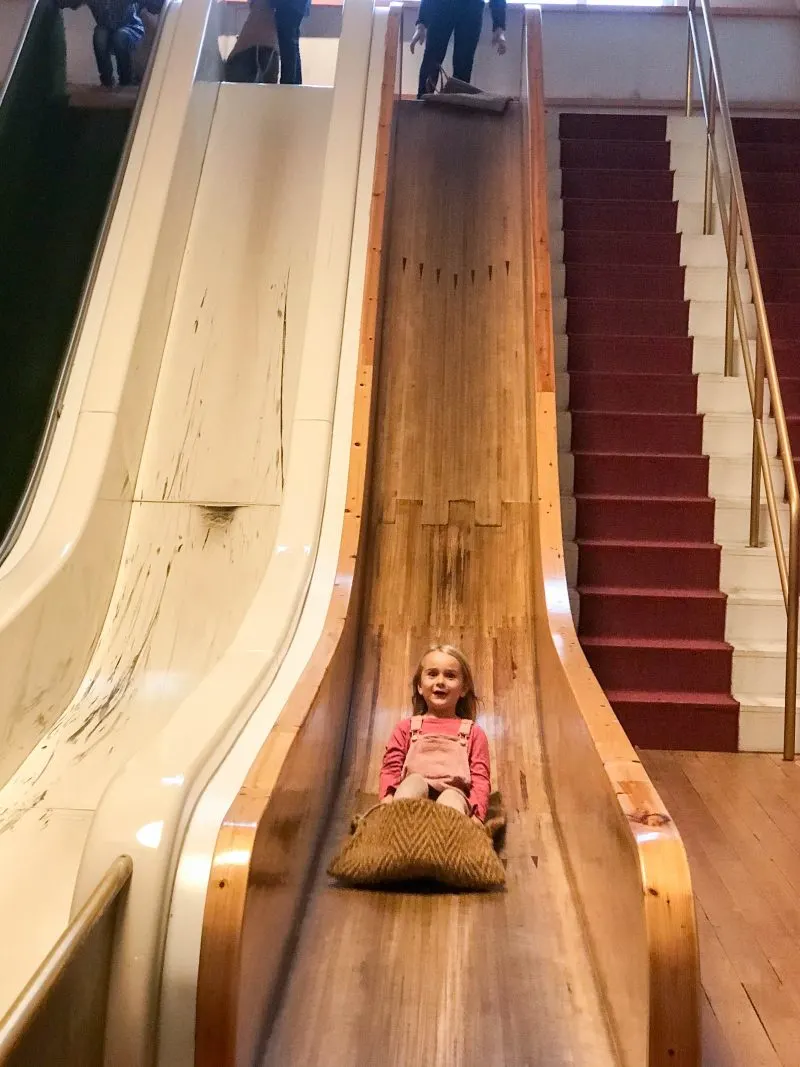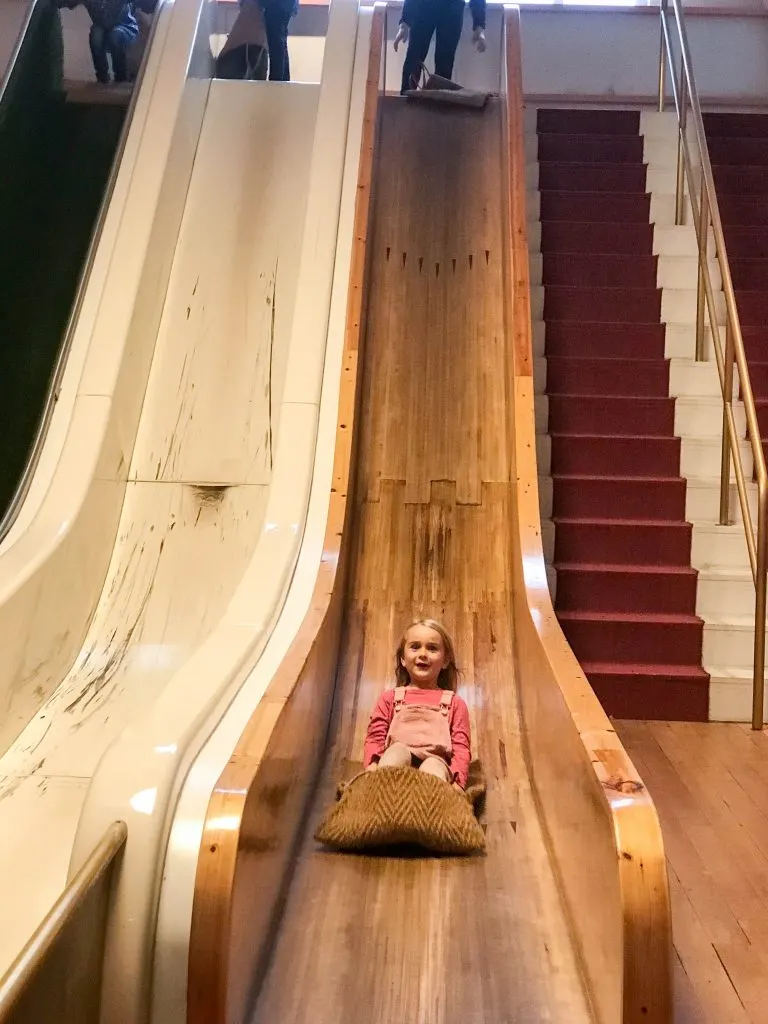 The Natural History Museum is also a hit with children, with its impressive collection of dinosaur skeletons and interactive exhibits showcasing the marvels of the natural world.
Both the Science Museum and the Natural History Museum are located near South Kensington tube station.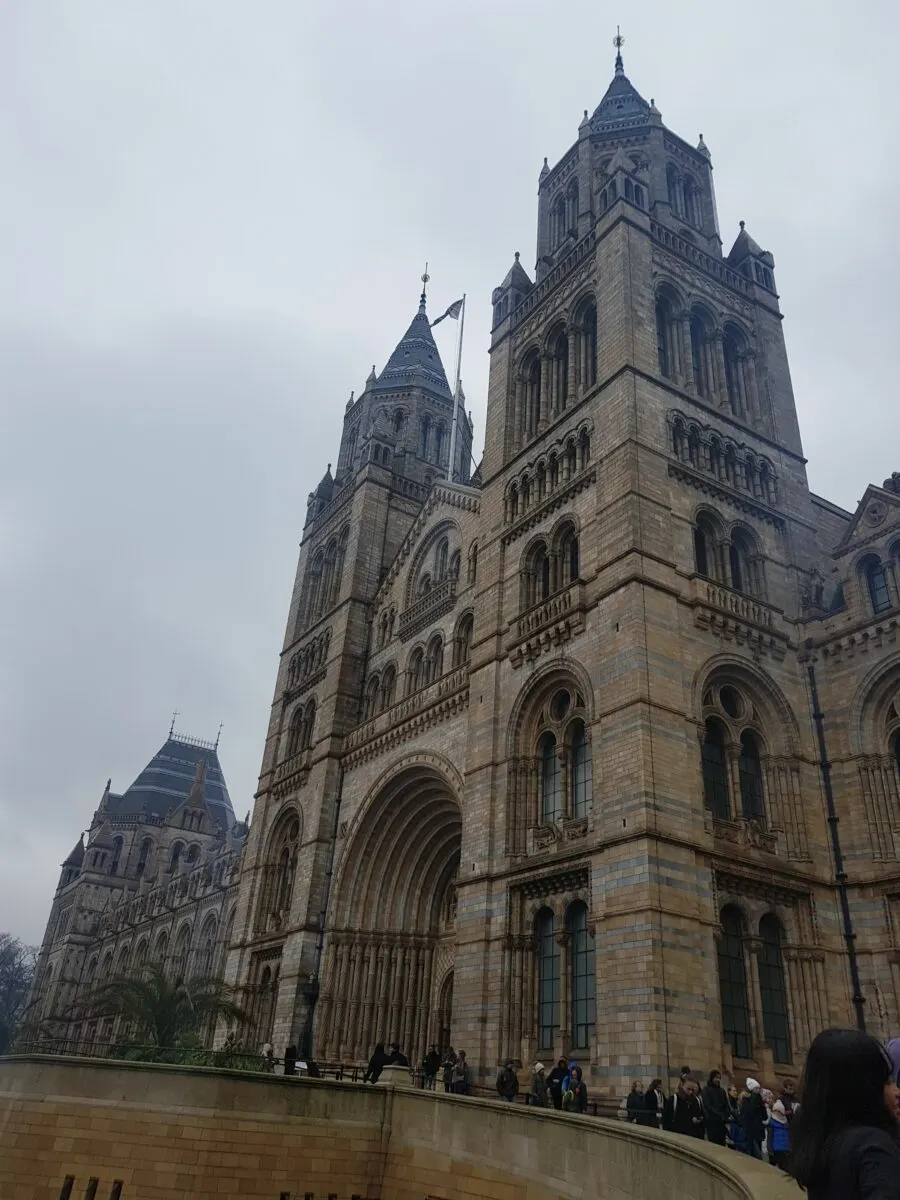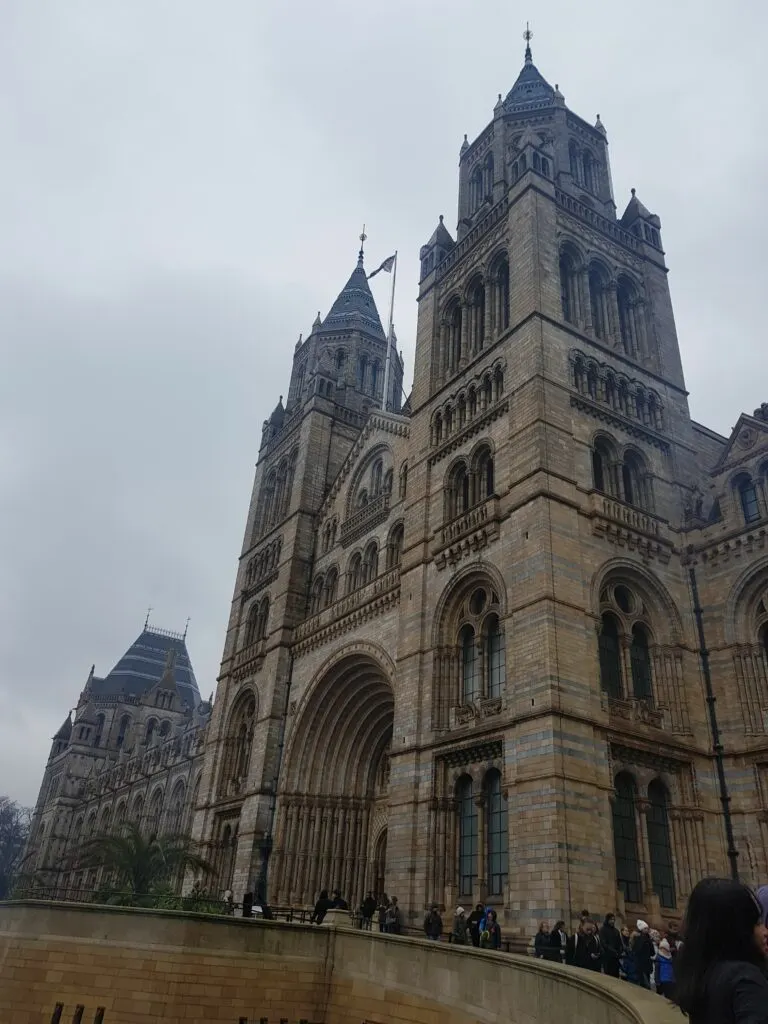 I hope you found some memorable and fun things to do May half term in London! There's something great for every family, whether your kids are little or big!
All of these activities are of course lots of fun for the adults involved, too!
You may also like:
16 Things to do in February half term in London
The Best Family Hotels in London
30 Family Restaurants to try this Summer in London
Disclaimer: This post about the best things to do May half term in London contains affiliate links. By using them, it will not cost you any extra, we will receive a small commission to keep us writing.