It's the time of year to get outdoor, travel and explore. After the pandemic, people are spending more time actually exploring their own cities and the beautiful places closer to home.
For many people this means camping, but if traditional camping is a little too rough for you or you just prefer to indulge, it's time to consider Glamping near London!
If you aren't familiar with glamping, it's the perfect combination of getting back into nature, 21st century luxuries and great alternative to London hotels.
You'll get the classic fire pits, beautiful natural landscapes, and lots of screen free activities but you'll also get an actual bed, electricity, a functional bathroom and more.
As they are near London, they are great bases for families to explore the city during half term or other school holidays.
No matter what your budget, there is a beautiful glamping just waiting to be explored, some with the basic amenities, and some with spas, glass roofs and more!
Some of our friends contributed their experiences of glamping near London, so scroll through the options and find the one that suits you.
Looking for other activities near London? Check out 17+ places to go Pumpkin Picking near London just in time for Halloween this year.
The Best Spots For Glamping Near London
Home Farm Glamping
Home Farm Glamping, offers a fantastic setting for that longed for family get together once the lockdown has been lifted.
Set in 100 acres of stunning fields and woodland it offers a space where families can gather and spend quality time together, enjoy the great outdoors combined with the home comforts that some family members could perhaps not do without.
The site can be accessed by both tube and train being just five minutes from the end of the Jubilee and Northern Lines or Elstree & Borehamwood train station.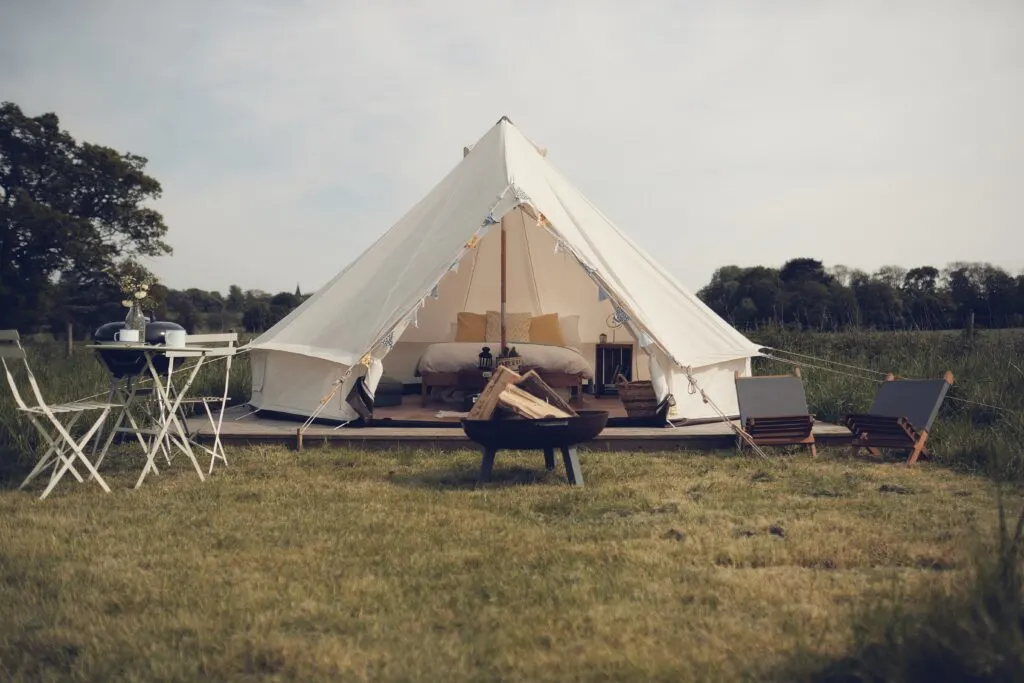 Accommodation consists of either yurts or bell tents; all are beautifully decorated, double and single beds made up with luxurious warm bedding.
Each has its own outdoor seating area with fire pit and barbecue. The site has six lovely bathrooms with hot showers, flushing loos and heated towel rails.
Charcoal and wood are provided, along with cutlery, crockery and glasses so no need to bring your own.
You can do an online shop and have it delivered in advance and a local livestock farm delivers boxes of free-range produce. For those not wanting to cook, there is an on-site café tent and several pubs within walking distance.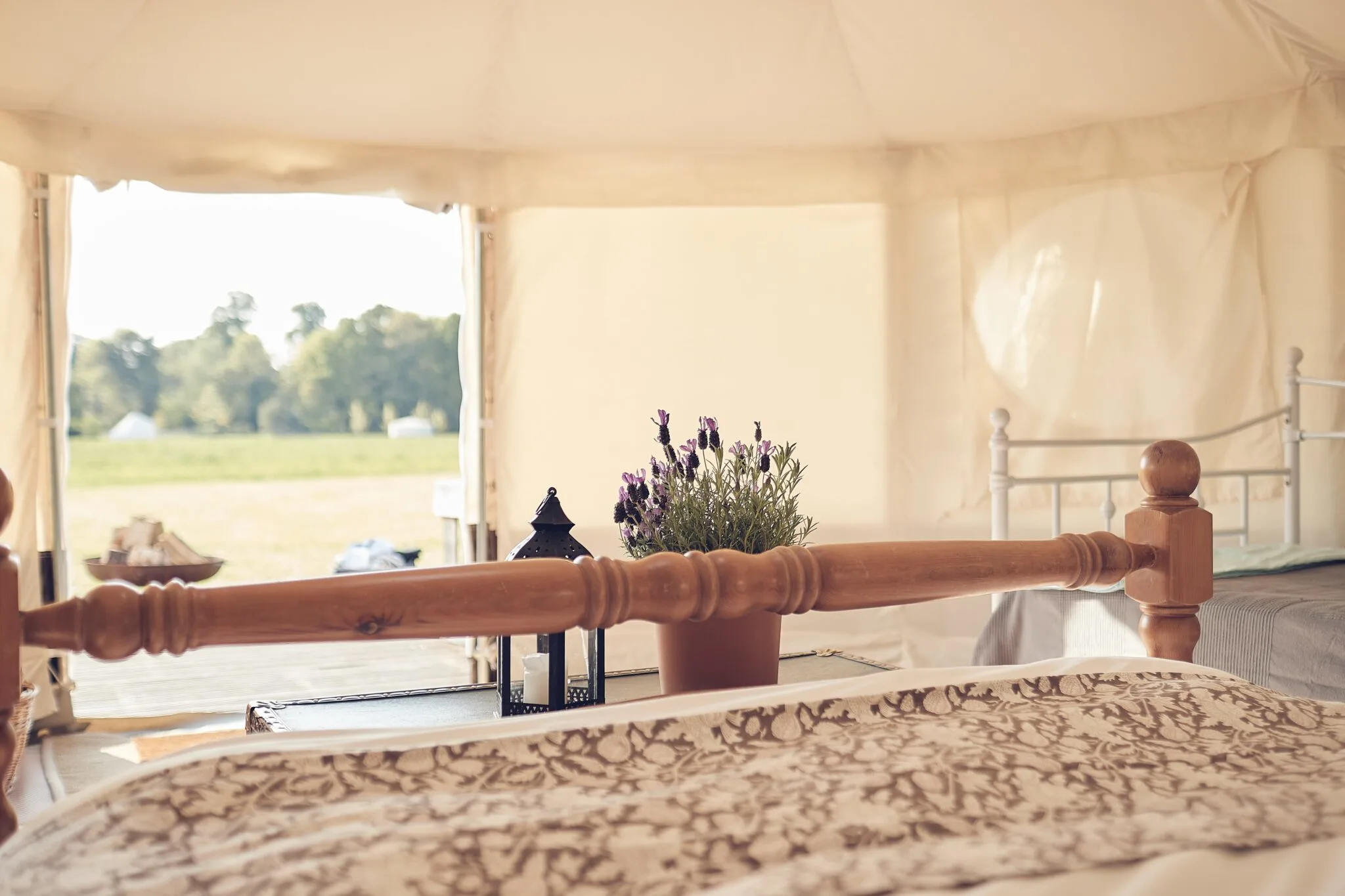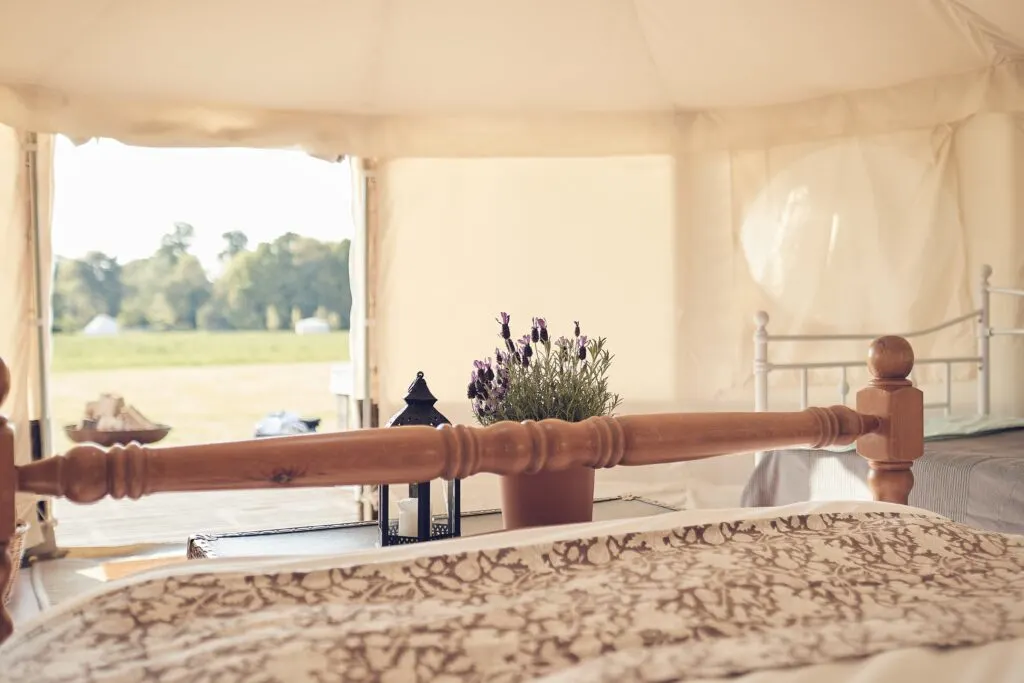 During the day, guests can take walks around the farm, including the beautiful Tykes Waterlake and 100 Oak Wood, kids will love the woodland play area and enjoy discovering the nature trail.
The neighbouring farm will organise private visits to meet their lovely collection of rescue animals including llamas, miniature ponies, and pygmy goats.
There is also a croquet lawn, plenty of open space to play football, rounders or frisbee, and there's a badminton set and ping pong table available for everyone's use. Local attractions include Aldenham Country Park, Harry Potter World at Warner Bros Studio, London Elstree Aerodrome to name a few.
Tents start from £80 per night (sleeping two). For information on Home Farm Glamping go to www.homefarmglamping.com
George's Getaway
Hidden away nestling in the fold of a hill on our private country estate, George's Getaway offers a spacious rural retreat ideal for group or family gatherings.
The single-storey lodge started life as a stable and chicken coup and has been uniquely and stylishly transformed into a luxurious lodge, providing an unrivalled escape to the country.
Rest and relaxation are the watchwords and George's Getaway is the perfect base from which to appreciate the beautiful sweeping views of the surrounding Area of Outstanding Natural Beauty.
French doors lead out onto a spacious deck area where you will find everything you could need for al-fresco dinning – including your very own eight-seater barbecue hut and seven-seater hot tub, where you can soak away your stresses.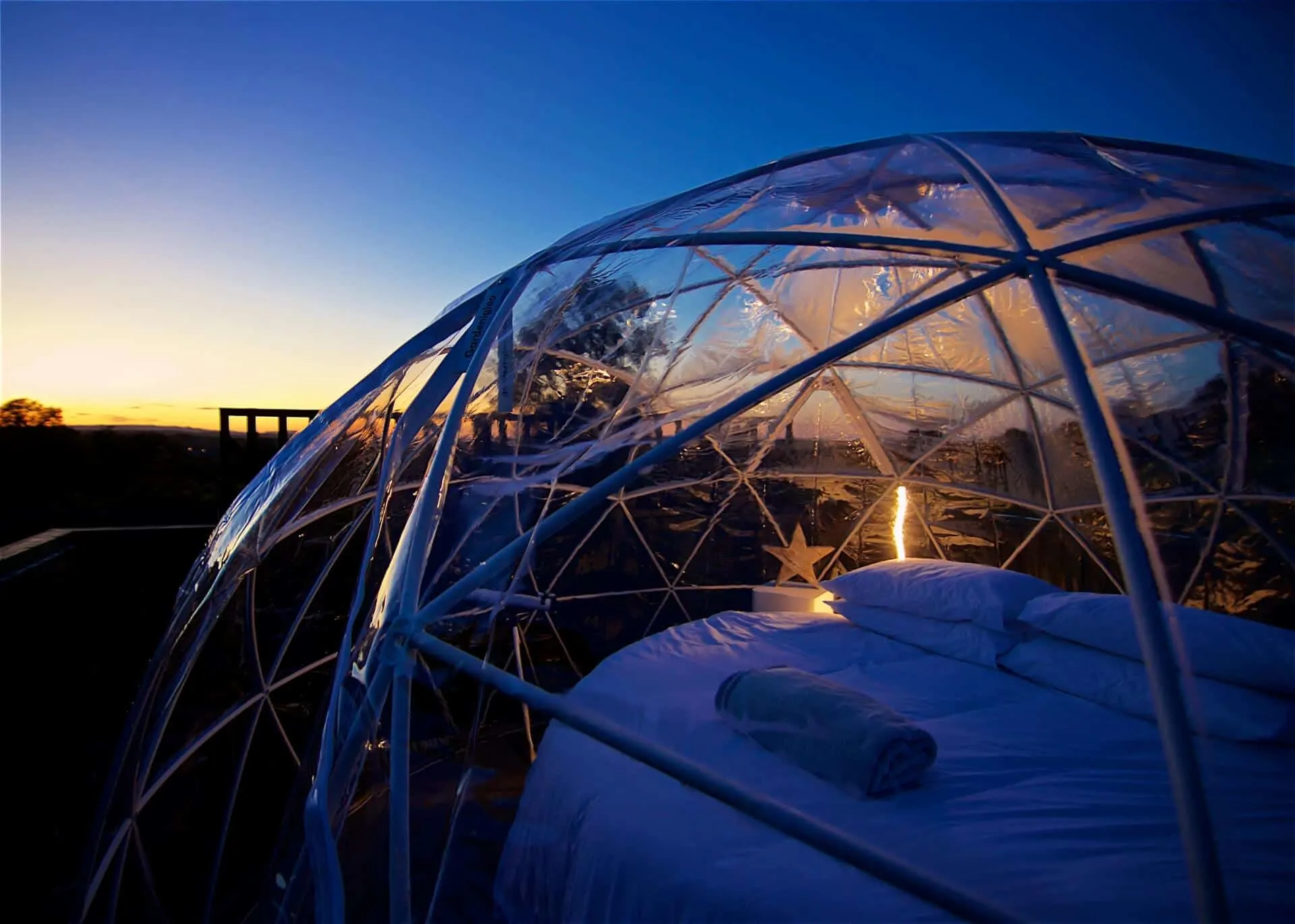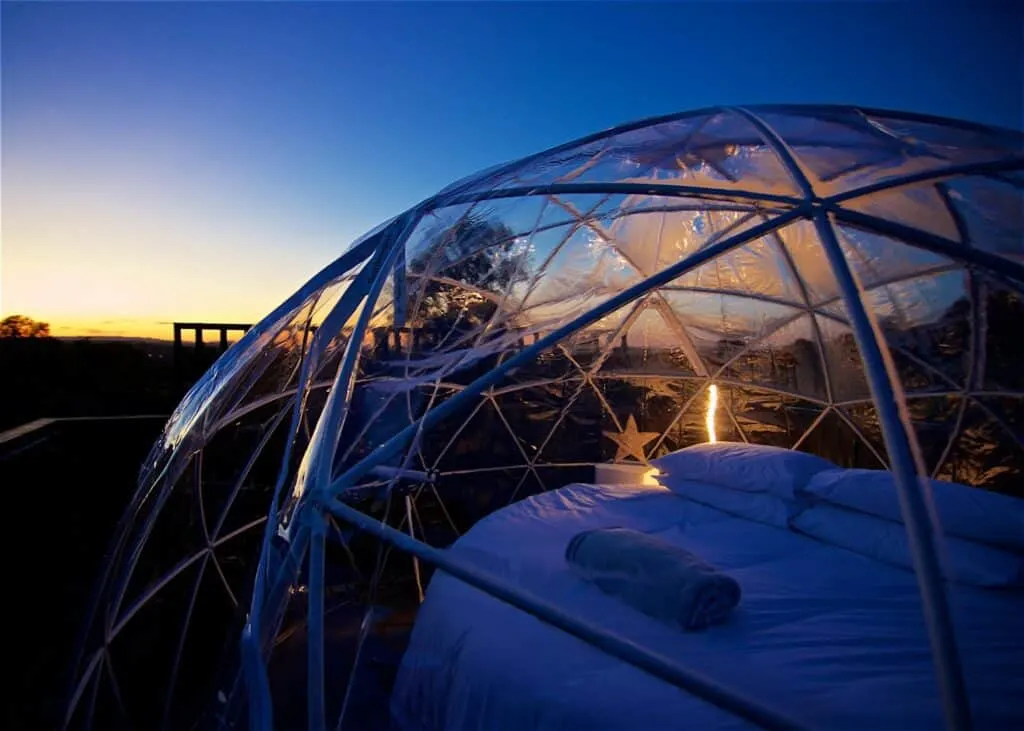 Steps lead up from the outdoor deck to a 4-metre platform, where you'll find a geodesic dome equipped with super-king-sized circular bed. This is the ideal place from which to stargaze in real comfort. – There is even a telescope provided for your convenience!
Grazing sheep, ponies and alpacas are your neighbours in the fields below, as well as wonderful wildlife including woodland deer. Binoculars are provided to spy the birds that fly in from time-to-time including woodpeckers, herons, owls and the occasional red kite.
Centrepiece of George's Getaway is the magnificent king-sized master bedroom, which boasts twin freestanding bath tubs within the bedroom, so you can climb straight into bed after a relaxing soak.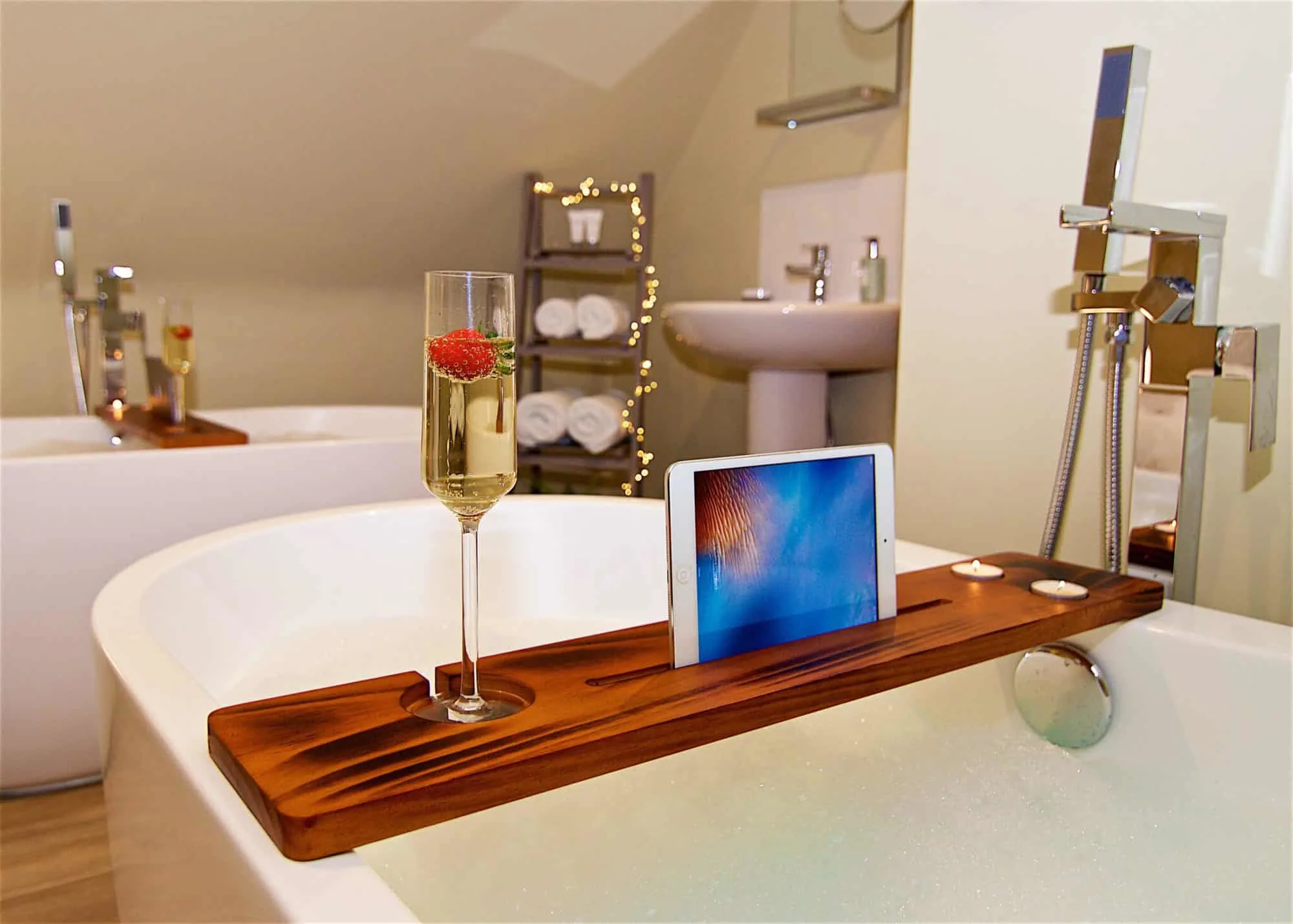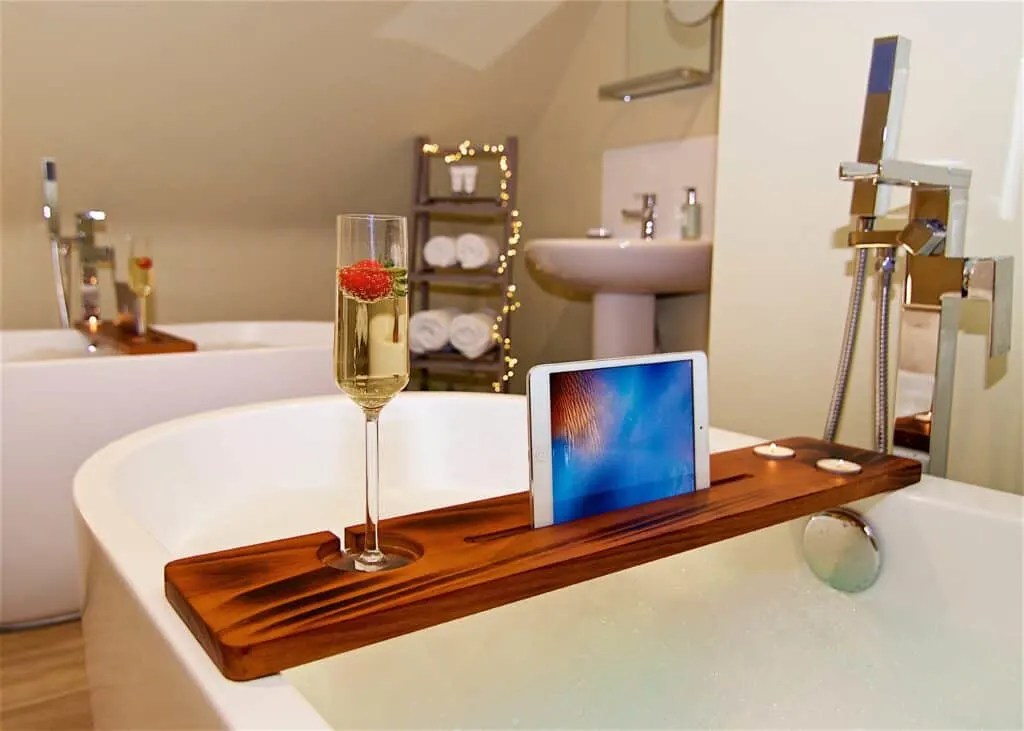 A family suite takes the form of another king-sized bedroom with a sumptuous corner bath, a twin children's room and a 'Jack & Jill' (two-door) bathroom that links them. It could easily be mistaken for a London hotel.
There's even a small window between rooms so the children can be checked on without being woken up in the night.
The sleek and stylish kitchen is furnished with contemporary lush SMEG and Joseph Joseph accessories. And the many thoughtful touches extend to a welcome basket on arrival for all guests, including milk, fruit and delicious cake.
For those rainy days they've also got you covered, with the 55inch TV and DVD player plus selection of board games. You can even leave your mark by constructing Lego model art using the picture boxes and building bricks provided.
George's Getaway has central heating throughout controlled by wall-mounted thermostats so you'll stay cosy, whatever the weather.
Swallowtails, Norfolk
Contributed by Jenny from Peak District Kids.
Swallowtails is just a short walk from the old market town of Holt in Norfolk, but nicely tucked away in woodland so that you feel a million miles away, at one with nature.
Stepping in to one of their Mongolian yurts, and you may be mistaken for thinking you've stepped into the set of 'The Borrowers'.
The warm colours of the mismatched fabrics complement the antique furniture, and the toasty glow from the log burner is perfect for those grey drizzly days.
There are six yurts in total, spaciously dotted around a central meadow, including four luxury 18 ft yurts (sleeps 4), a 22 ft yurt (sleeps 6), and a Lotus Belle tent (sleeps 4).
Each yurt is fully insulated, meaning they're cosy warm on cooler nights, although on a hot summer's day you can create a nice through draft by opening the door and roof.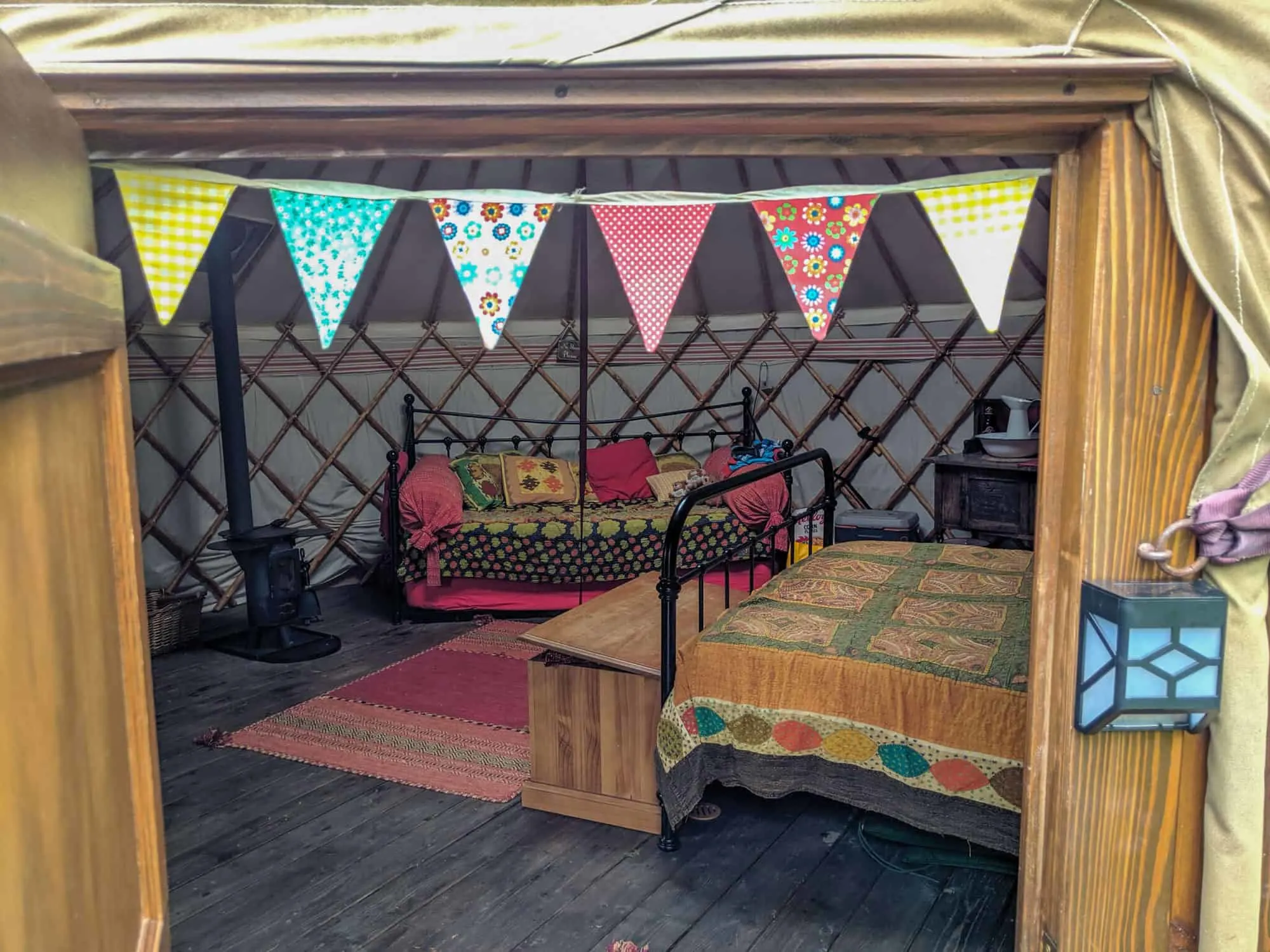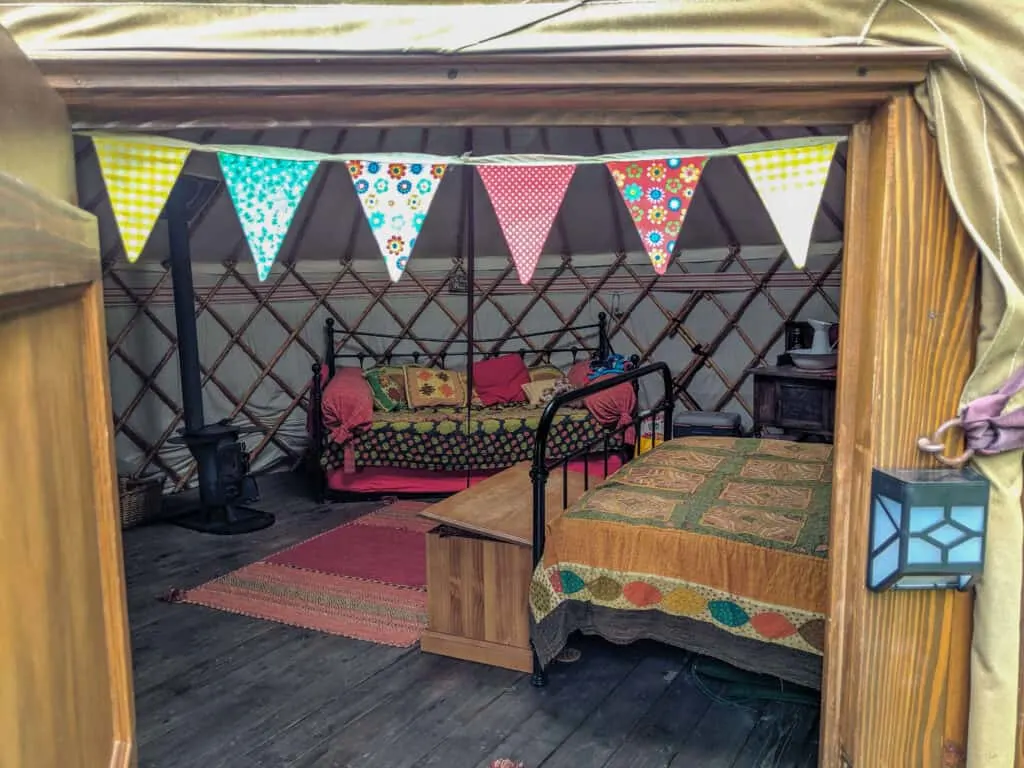 Everything is provided for you, including towels, bed linen, pots and pans, cutlery and crockery, and there's even a toy box for kids. There's no ensuite though.
You have to walk across the meadow to use the compost loo, and you have access to the shower facilities on the main campground.
Just outside of the yurts are individual BBQ areas with seating and a fire-pit. Firewood can be bought onsite, although it saves to bring your own.
During holidays, activities are laid on for kids and there's also Friday Pizza Night and pond dipping available.
But an absolute must do is to venture out of the glamping site to the wide open beaches of the Norfolk coastline, just a ten minute drive away, or perhaps take a boat tour to see seals.
Somerset Yurts (Yurts Near London)
Contributed by Gill.
Glamping in Somerset is the ideal getaway from London with kids. Somerset Yurts are based in the countryside in West Monkton, with beautiful views of the rolling Somerset hills. This is the perfect glamping trip not far from London – and the perfect tonic for all. As you can still plan a kid-centered vacation in London too.
Somerset Yurts are situated next to a dairy farm, it was of much delight to our toddler to gaze at the cows just over the fence.
The campsite is a safe space for kids to explore. We enjoyed a family BBQ just before sunset and toasted marshmallows. The yurts are homely and cosy, with plenty of space to play games indoors too.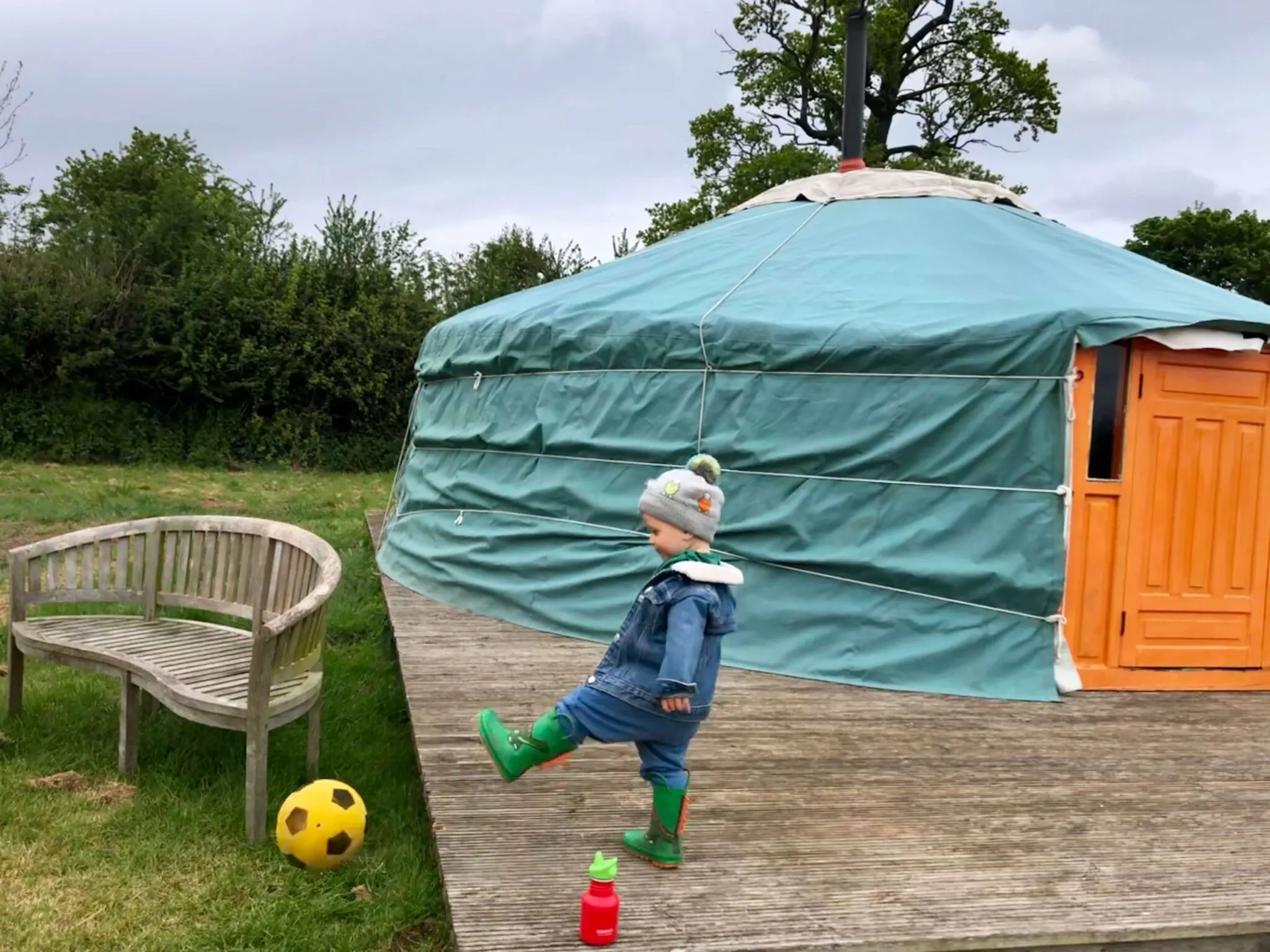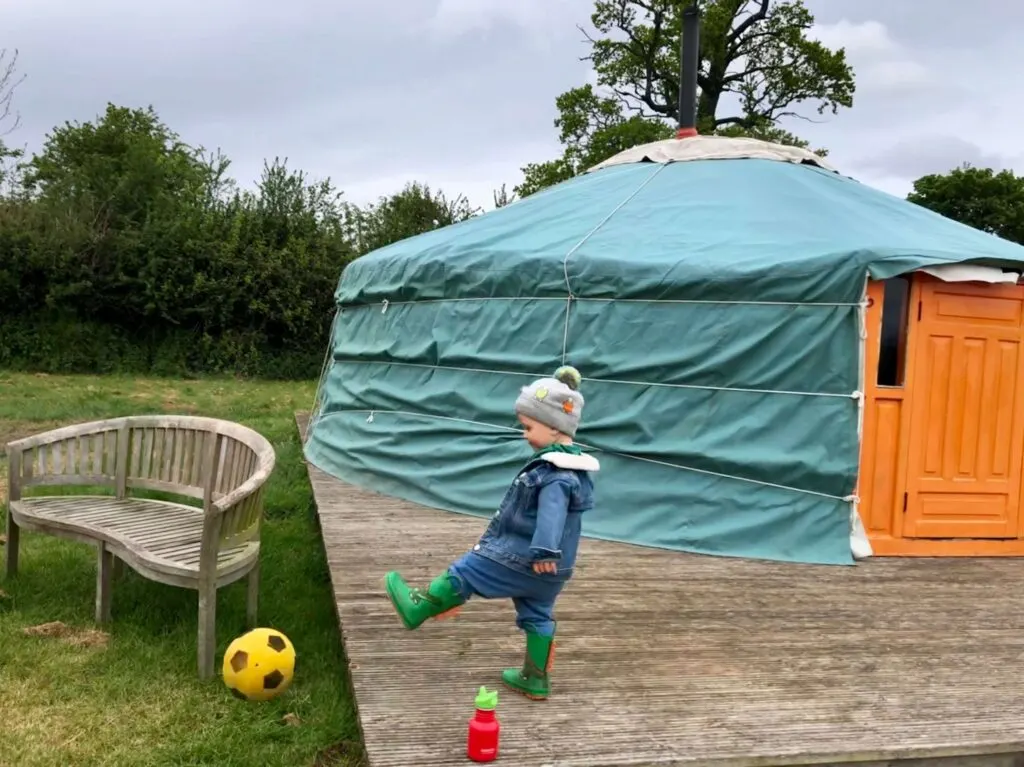 Waking up in nature with kids is always so refreshing. It's beautiful seeing their eyes look up in wonder in the morning as they hear the dawn's chorus so vividly, with the birds singing and the cows mooing.
We had a storm the night before – luckily all stayed intact but we really enjoyed being cosied up with the log burner to keep us all toasty.
Being only a thirty minute drive from Glastonbury meant we had lots of exploring to do. There are so many legends surrounding Glastonbury.
Glastonbury has lots of interesting alleyways, nooks and crannies which the small ones could run around. One corner was enshrined with beautiful crystals and sculptures of dragons.
We even stumbled across a family friendly day time festival at a skate park where kids were happily dancing or zooming around on the scooters. Street artists were creating interesting images on the walls.
Glastonbury has remained a town of independent stores and restaurants which is always great to explore – lots of kid friendly cafes to kick back in. It is a charming, quintessential English town but with an alternative, magical twist.
Somerset Yurts are the perfect quirky, getaway from London as you have the juxtaposed, off grid glamping site in nature and the option to explore nearby Glastonbury town. You even pass the ancient Stonehenge on the drive down!
Glamping Cabins at Lee Valley Campsite in Sewardstone
Contributed by Deeptha from The Globe Trotter.
Located on the outskirts of Chingford and less than half an hour from Central London (via public transport), the Lee Valley Campsite in Sewardstone offers the best of both worlds!
Although not as fancy as many other glamping sites, this countryside campsite's biggest plus point is it's location which is great for exploring London as well as the countryside of Chingford/Essex. There are so many things to see and do around the site.
One can explore the numerous walking trails through Lee Valley, visit the Lee Valley Park Farms, which has a number of farmyard animals, go white water rafting at Lee Valley White Water Centre,.
Enjoy the tranquillity of Waltham Abbey Gardens, visit Royal Gunpowder Mills, or go bird watching in River Lee Country Park. The list is endless. You can even hire cycles at the site to explore the local area.
And if you want to explore London, you can reach the heart of the capital city in less than half an hour from the campsite or take advantage of some of the day trips from London too.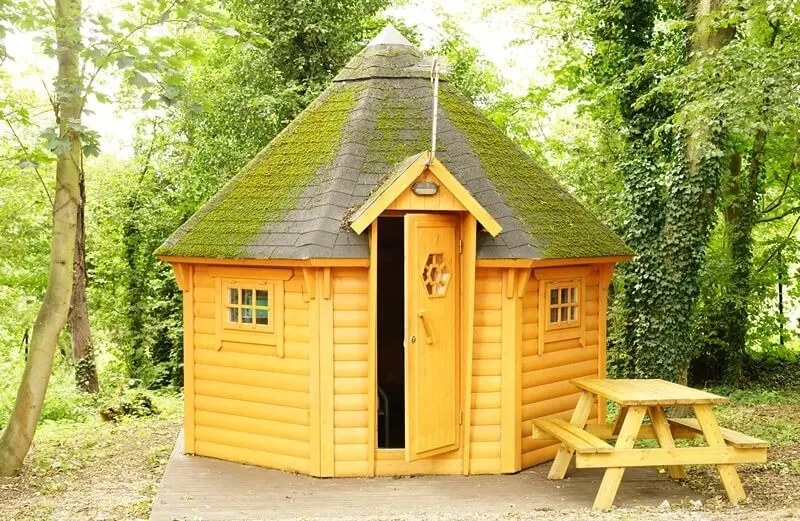 The glamping options at the Lee Valley campsite include two-person cocoons and four-person cabins.
The cabins are insulated and doubled glazed, with heating and electricity and amenities like a microwave, hotplate, TV, a coffee table & chair, a fridge, kettle and some crockery and cutlery included.
The cabins are well-kitted out and you can relax and enjoy your glamping experience without any worries.
If you are looking for a glamping experience not far from London, where you can reconnect with nature, the Lee Valley Campsite in Sewardstone is a great choice for a glamping break.
Crafty Camping Woodman's Treehouse, Dorset
Contribution by Francesca from Little Lost Travel.
Crafty Camping's Woodman's Treehouse has been hailed as one of the most innovative glamping experiences in the UK. Located in Dorset, the multi-award-winning treehouse marries rustic elegance with luxury.
It's no wonder it's been featured in the likes of Vogue, Conde Nast Traveller, The Guardian and on television. Did I mention that it also has a slide?
Built on long stilts in the branches of a veteran oak tree, the treehouse offers an extraordinary eco glamping retreat.
Sustainability is at the heart of its craftsmanship and great care has been taken to ensure that the design doesn't put a strain on the tree or damage its delicate ecosystem.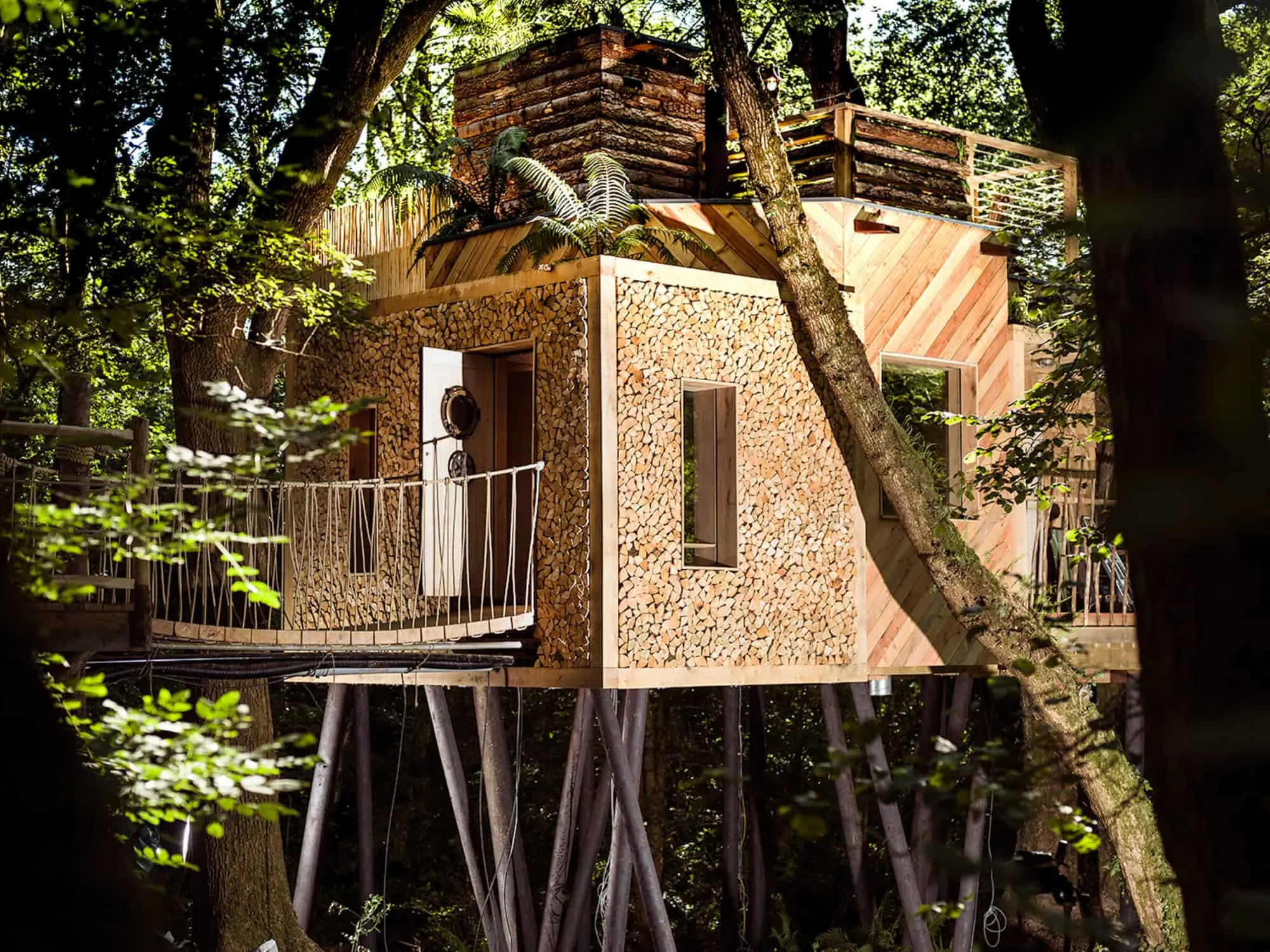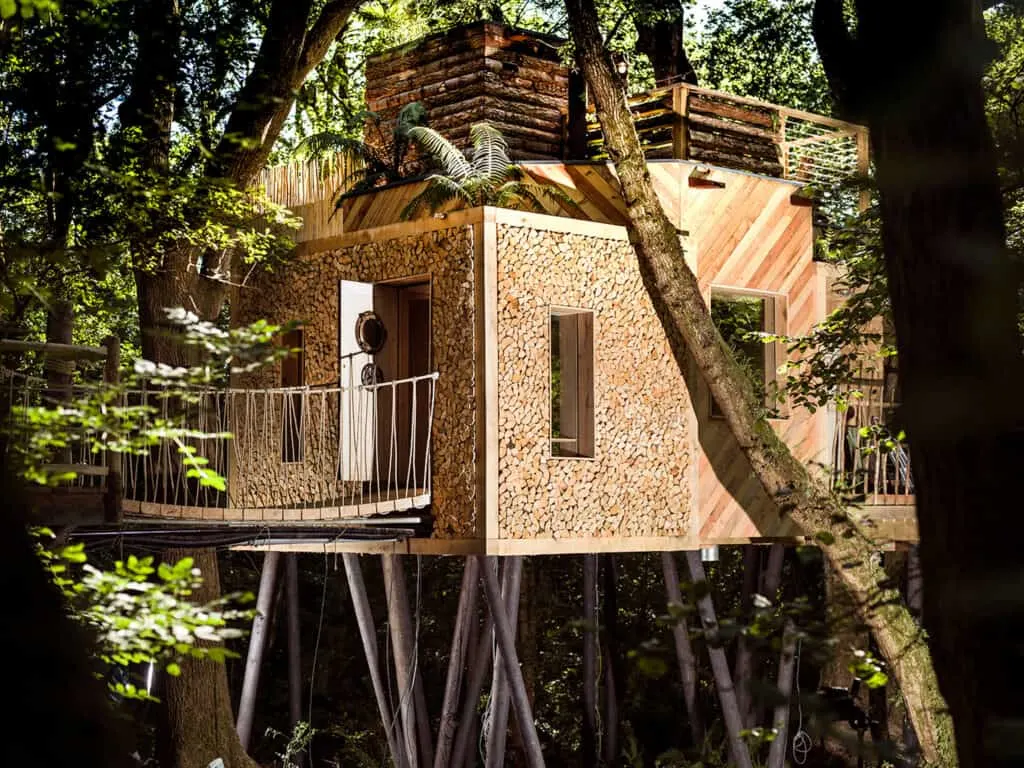 The Woodman's Treehouse is both a spa and glamping accommodation. Guests can enjoy a hot tub and sauna on its upper deck surrounded by the privacy of the woodland.
In the evening, you can cosy up in front of the revolving wood burner that can be pointed in the direction of the kitchen, bed, or sofa.
Make sure you stock up on your favourite pizza toppings before you arrive because you will definitely want to have a go at the outdoor wood-fire pizza oven!
During the day you can relax in your woodland eco haven or venture out into the stunning West Dorset countryside.
Crafty Camping is about 10 miles inland from Lyme Regis and 12 miles from Devon's Jurassic Coast, an Area of Outstanding Natural Beauty and World Heritage Site.
The Woodman's Treehouse offers a stylish eco glamping retreat for friends and couples rather than families (the minimum age for guests is 18) and it's one of the high budget options.
The price for the minimum stay of two nights during the week is £990 and £1,485 for a weekend.
Rushy Meadows Glamping
Contributed by Nikki from Brunch or Breakfast.
Rushy Meadows glamping site is on a family run organic farm and was one of the best camping experiences I have ever had. The site is idyllic with shepherd's huts set around a lake and the loos and showers are just lovely!
We went to celebrate a friend's birthday so there were quite a few of us in the huts and in tents.
We soon lost our daughter, she was found with several other children rowing the resident boat, Peggy Sue, around the lake (don't worry, it was shallow and there were plenty of adults keeping an eye on them, but you do need to be responsible for your own child).
The weekend was very peaceful and relaxing, there is a great walk on site that meanders through the woods with a branch tunnel that leads to another lake, we could have been the only people in the world it was so quiet.
The huts are cosy and very well stocked and comfortable, we loved the outdoor kitchen and the veranda.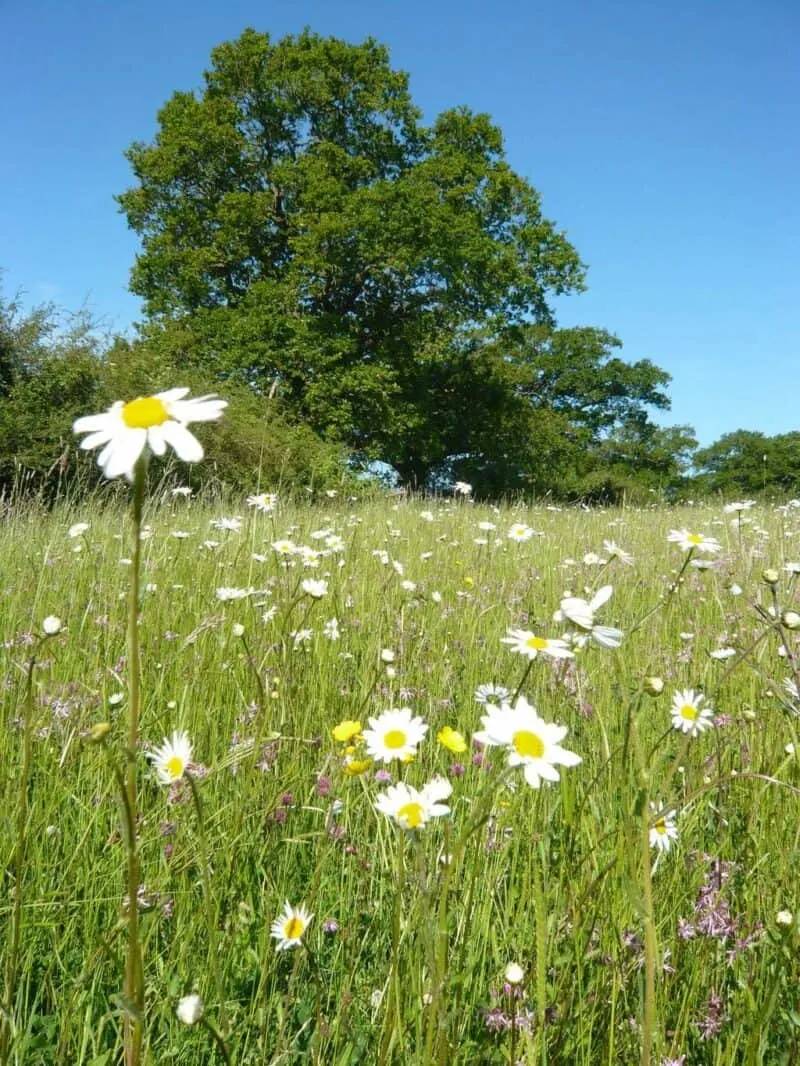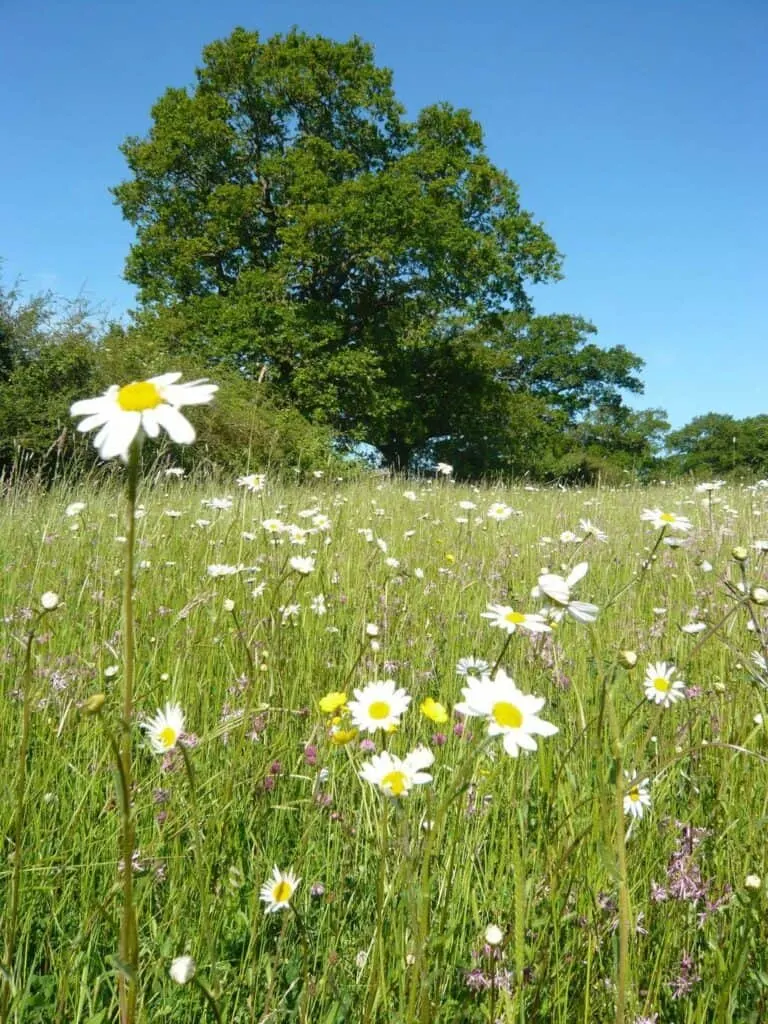 It is not far from Oxford, but the nearest town is Witney which has some lovely cafes. We can recommend the Church Green cafe for brunch.
The best thing about the whole weekend was just spending time lying in the grass next to the lake listening to the birds, it was just perfect!
If you have time, do have a day trip into Oxford, the buildings of this famous university city are beautiful and there are lots of things to do and see like the Oxford University Museum of Natural History, Oxford Castle and Prison, or a cruise down the river.
You May Also Like:
Free things to do in London with kids
3 Tips For Getting a Good Night's Sleep Outdoors
The Best Things to do in New Forest with Kids
30 Of The Best Family Hotels London
16 Incredible Things to do in February Half Term London 2022
Disclaimer: This post contains affiliate links.