I am a big fan of Halloween, it was such a big thing at home when we were kids. Since moving to the UK, it seems it's not something that is celebrated here so much (although you can check out the best things to do in London for Halloween here!) That's why I was super excited to go on a Disneyland Paris Halloween trip!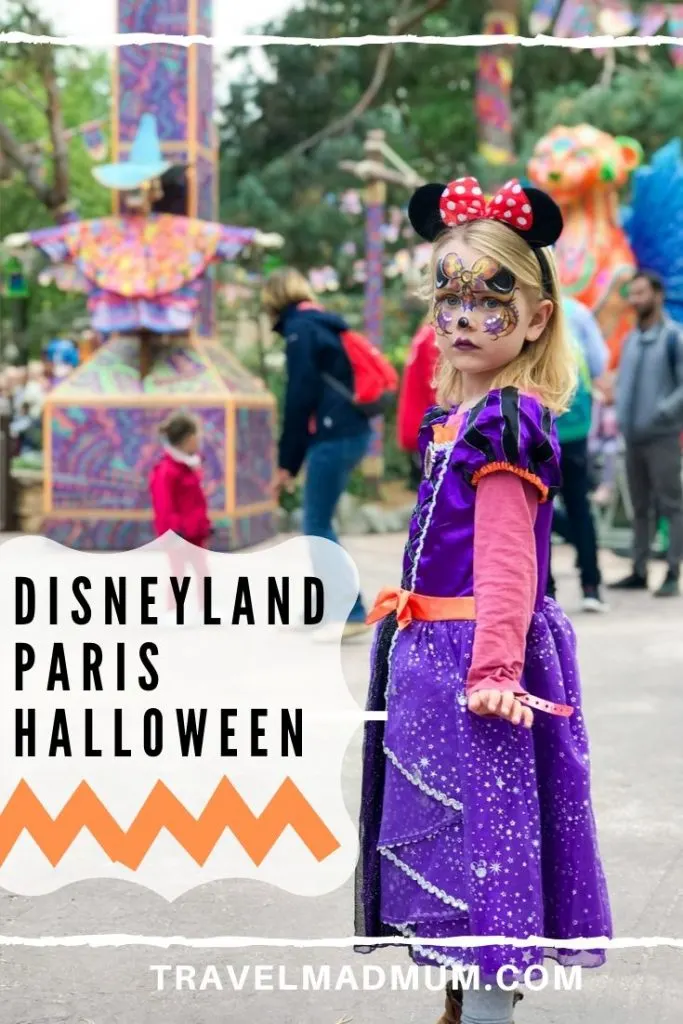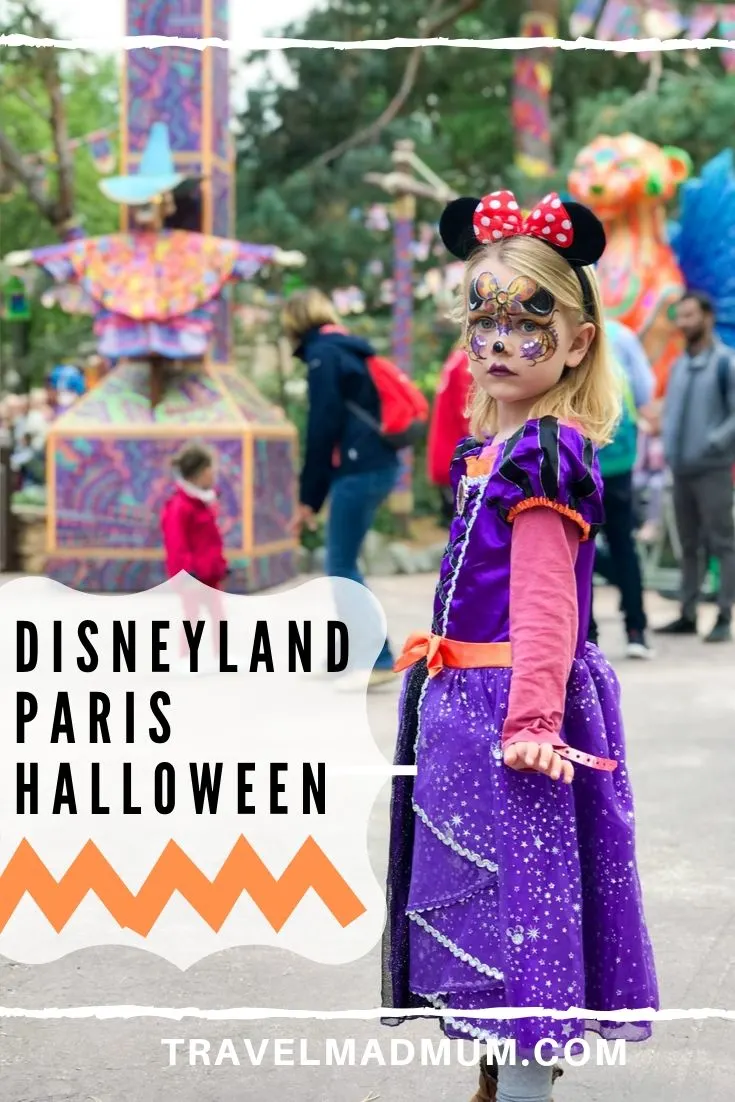 Disneyland Paris Halloween celebrations are elaborate, fun and exhilarating to say the least. 'Are you brave enough to face the Disney Villains?' is the strap line of the season and certainly gives the park a spooky but fun dimension.
The festivities run from late September right through until early November. There are tonnes of extras that come along with your usual Disneyland Paris ticket.
For the best deals on Disney hotels, tickets and events click here. We also highly recommend investing in a fast pass as queues can get really long. If you buy tickets here, the regular fast pass is included, find more information here. (This information is accurate at the time of posting. Please check that it is still included before purchasing.)
Here is a run down of some of the extra fun we got to enjoy on our trip with the kids:
DISNEYLAND PARIS HALLOWEEN
Fun Halloween Decorations
On first entering the park there are lots of fun pumpkin scarecrows and ghostly scenes that make for the perfect Disney Halloween photo. The orange glow of spooky lanterns and autumn foliage is on point! Whether you are visiting Paris with teenagers or tots, it's definitely worth vising Disneyland.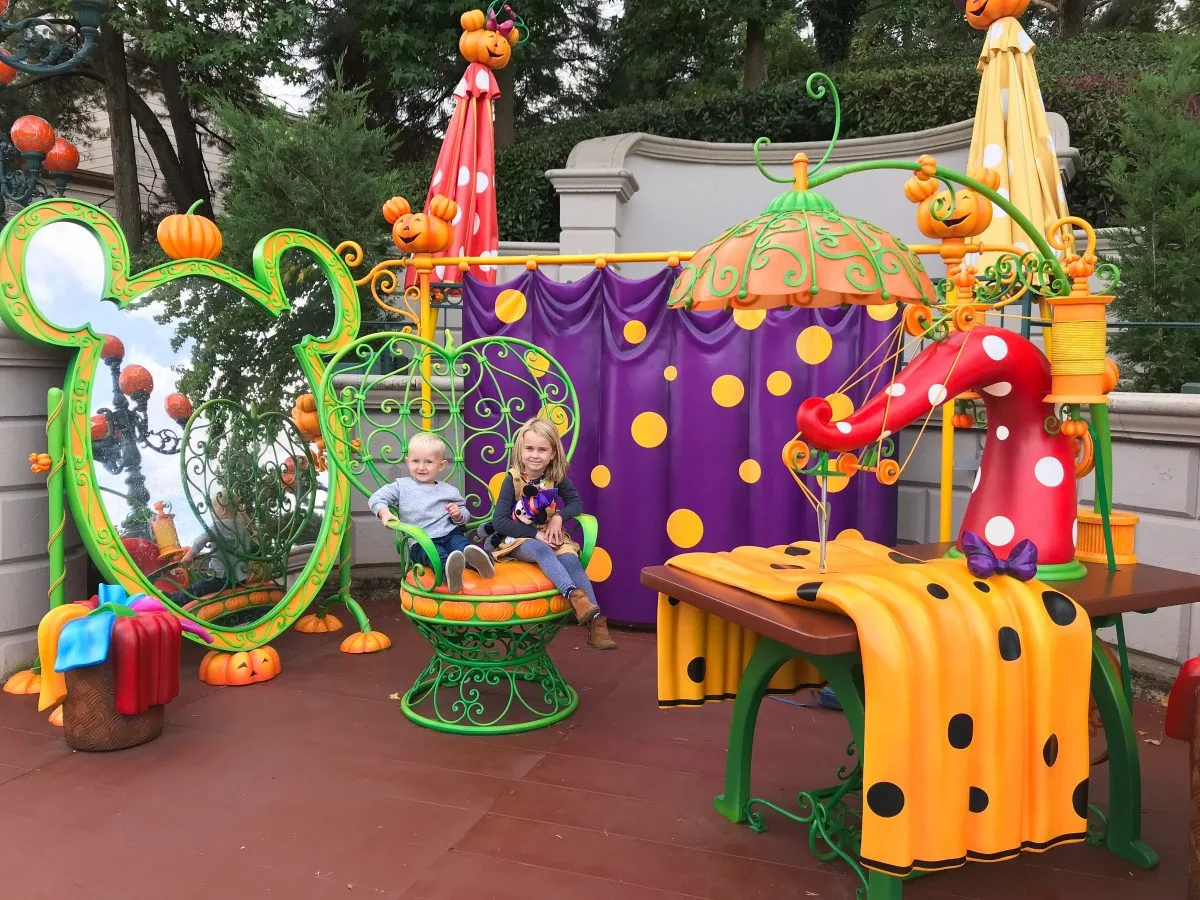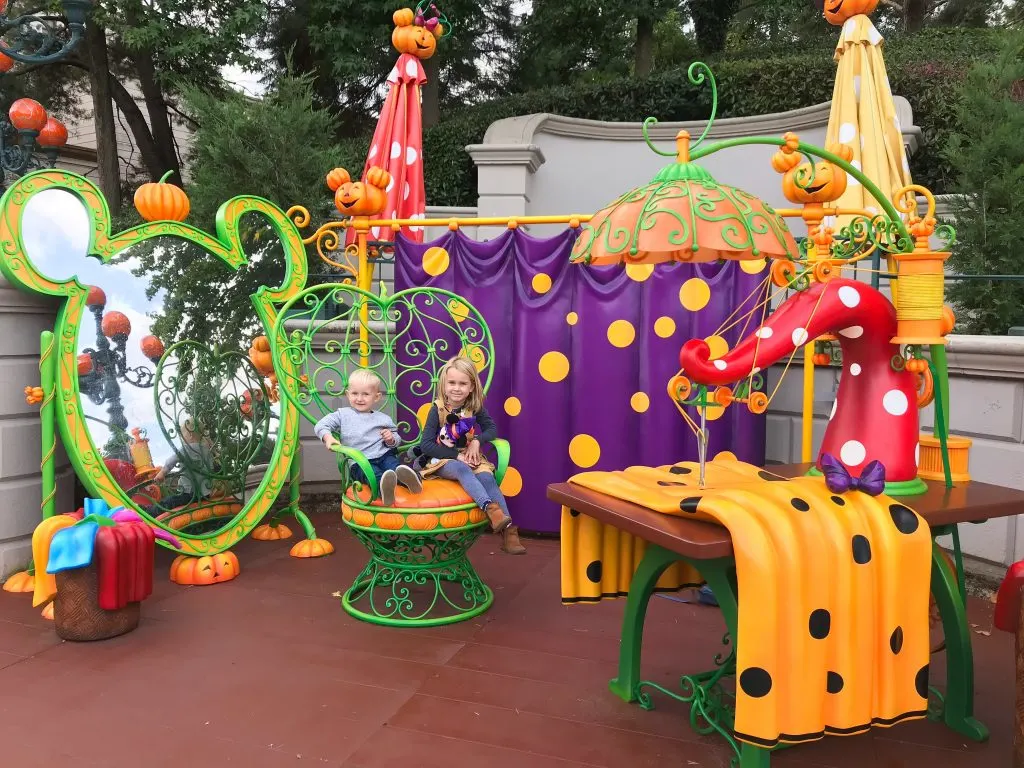 The Disney Parade
The Disney Parade is something that happens all year round but during Halloween it's different, with the autumn vibes and Mickey in his phantom manor float. Zombies dance the street in Michael Jackson thriller style.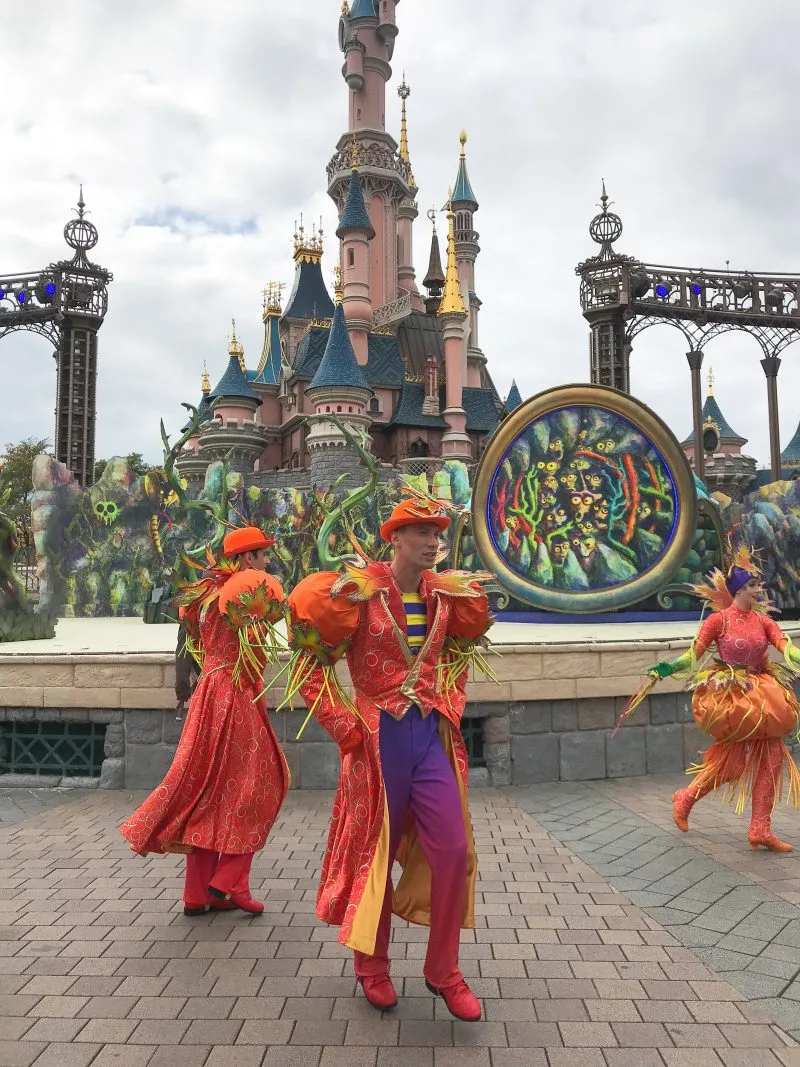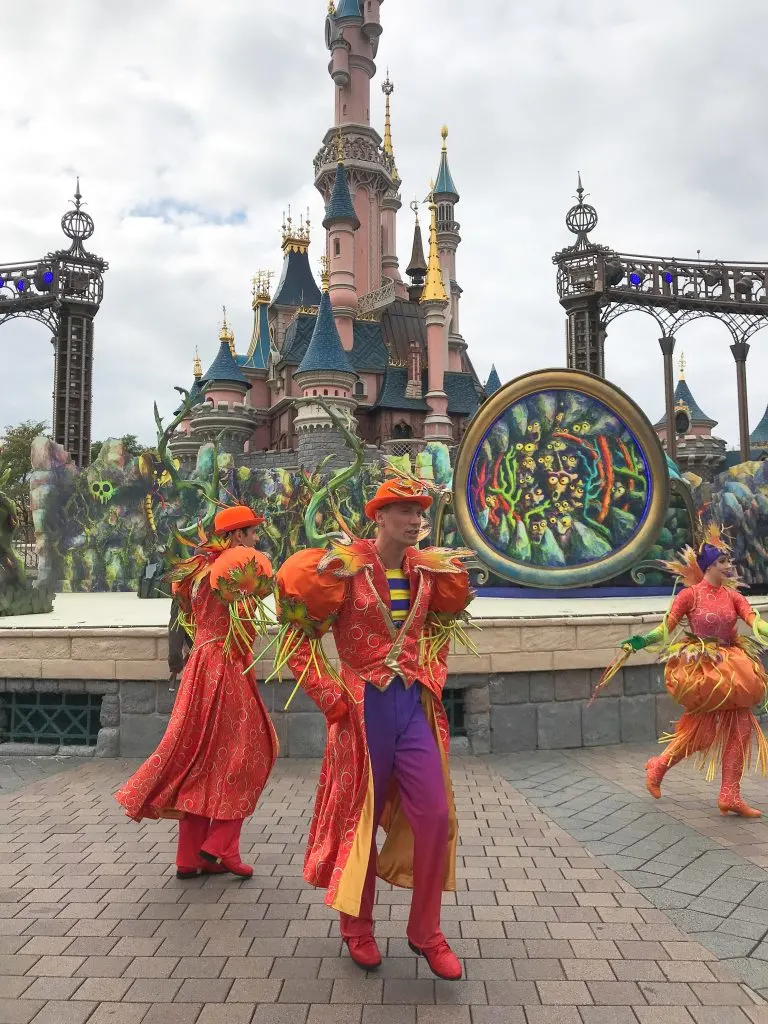 As much as this sounds scary for little ones, my kids age 2 and 5 who are normally quite scared of anything were totally fine with all of the Disney Halloween festivities.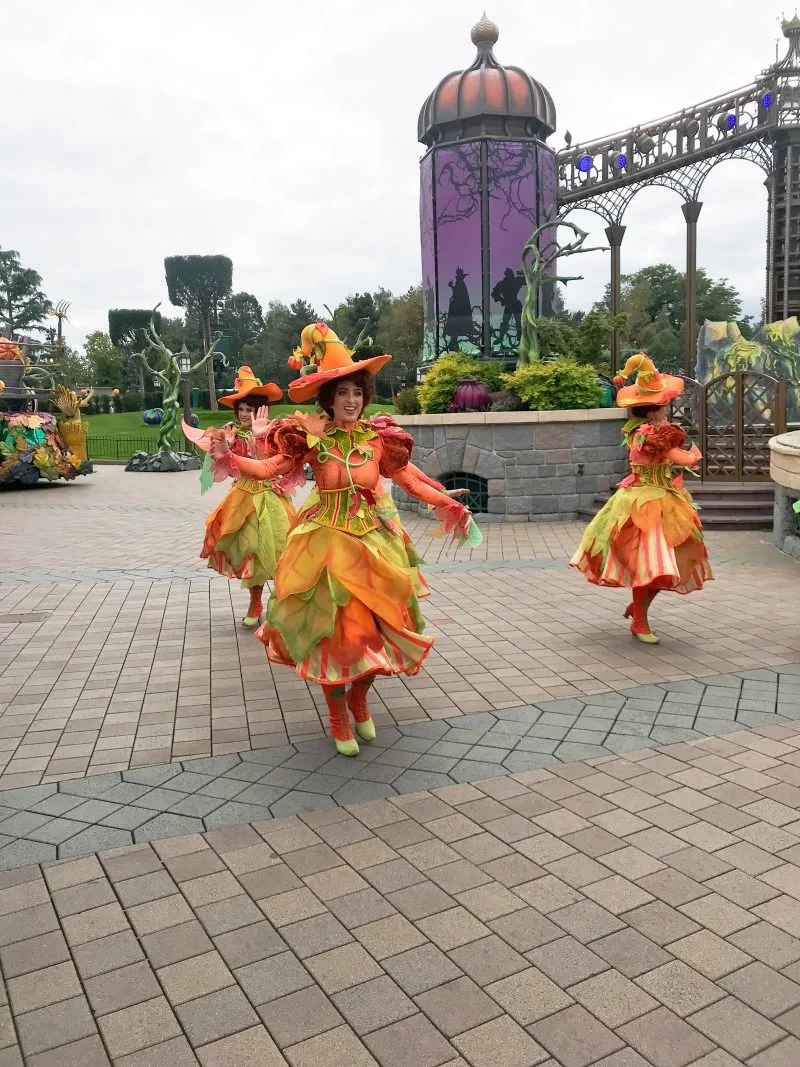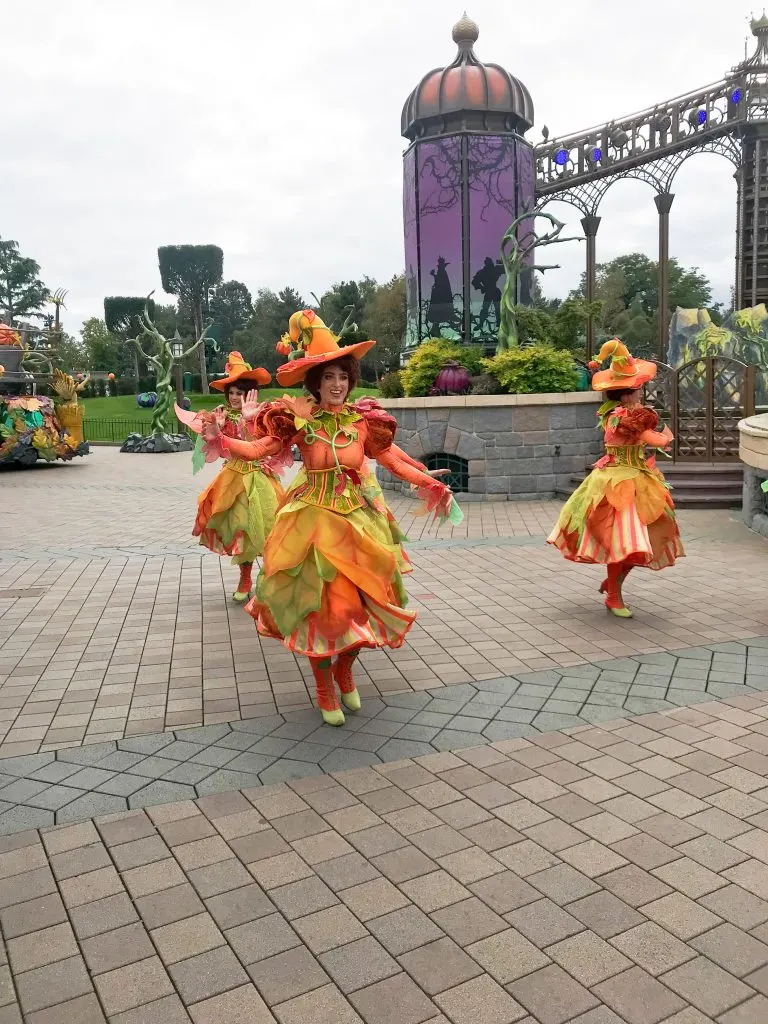 The Disney Villain Show
Straight after the Disney Parade visitors are treated to an additional performance at the stage just in front of the castle. Ursula the sea villain performs along with some other well recognised characters. It's definitely a part of the Halloween extras you don't want to miss.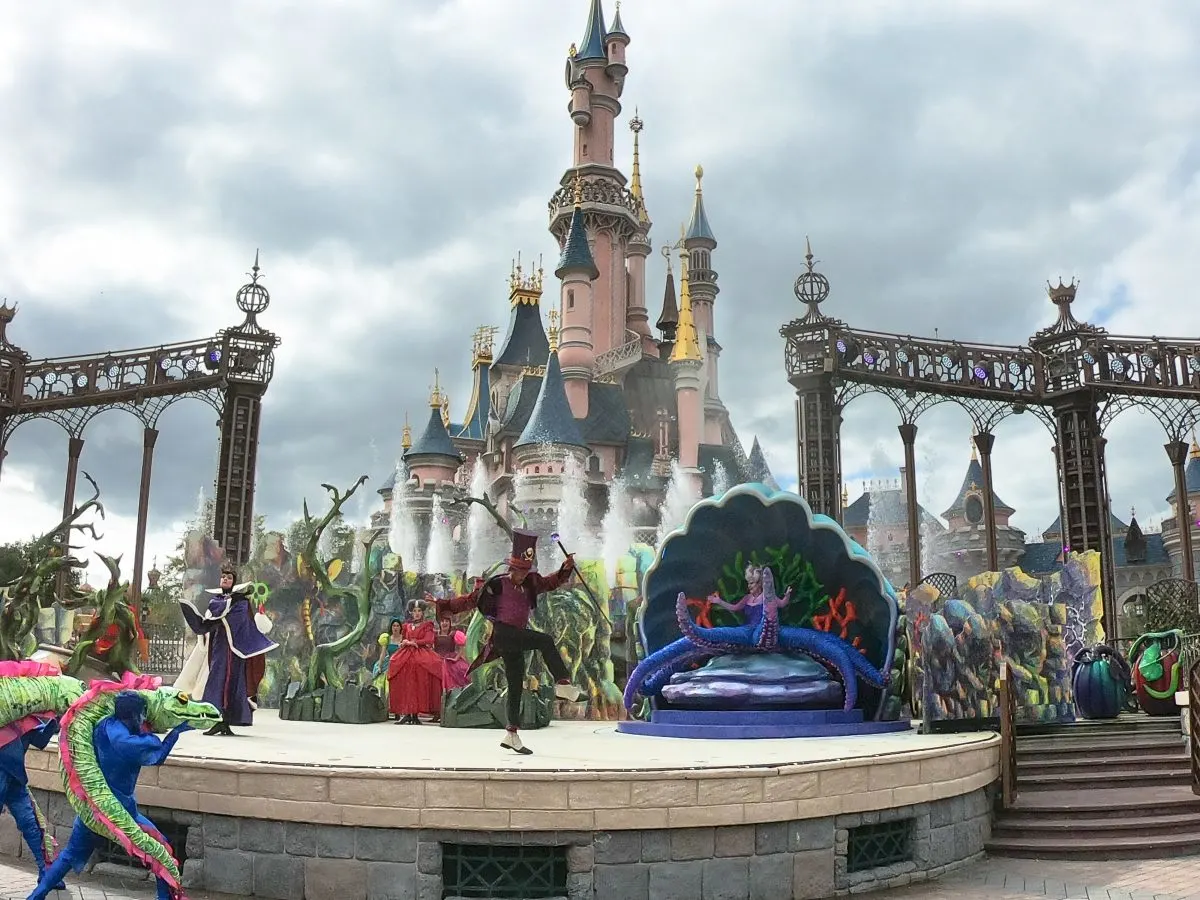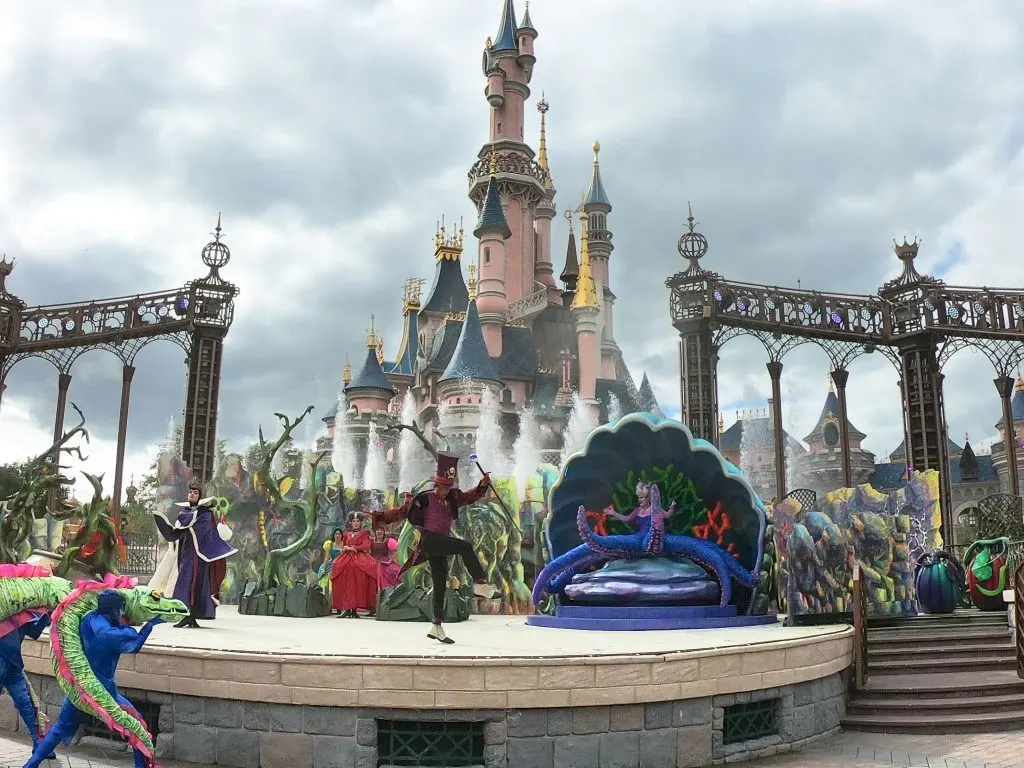 The Twilight Zone Tower of Terror
The Hollywood Tower Hotel is the place to go for the ultimate ride of Halloween at Disneyland Paris. I was actually so proud our 5 year old did this ride as some adults were bailing out at the last minute.
A group of visitors go into a spooky elevator together, on exiting everyone takes a seat into the unknown. Greeted by a very scary woman, well I don't want to ruin it for you but lets say it gets loose.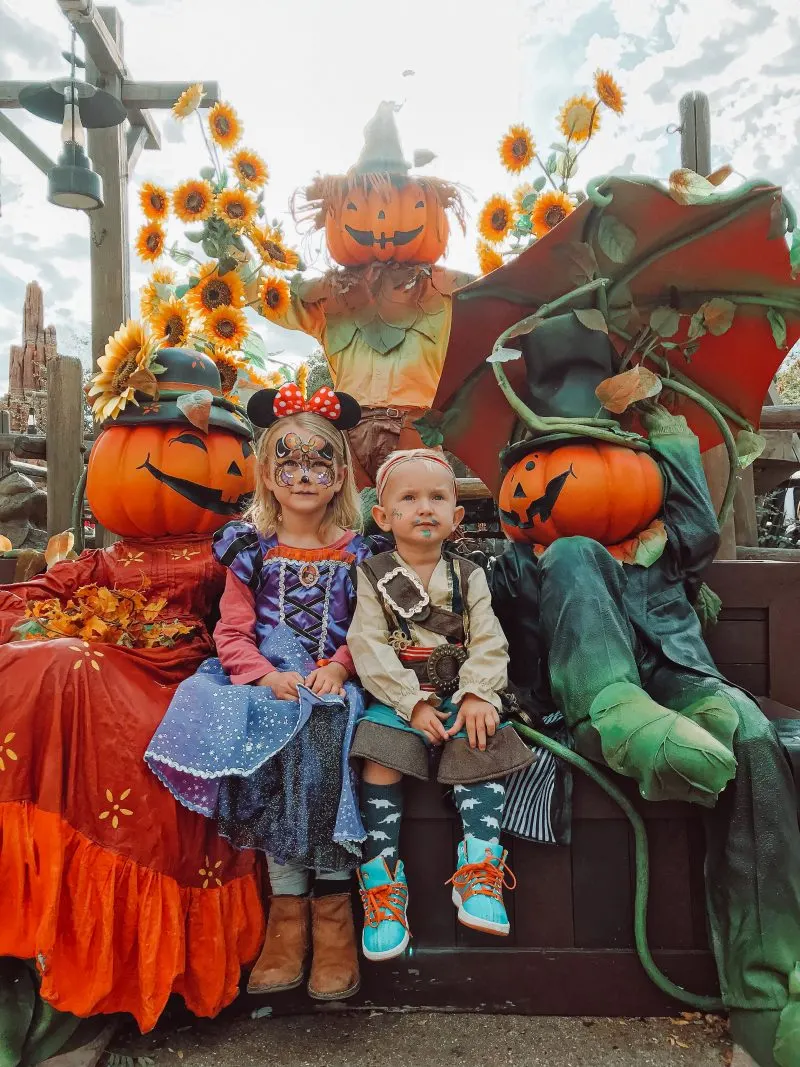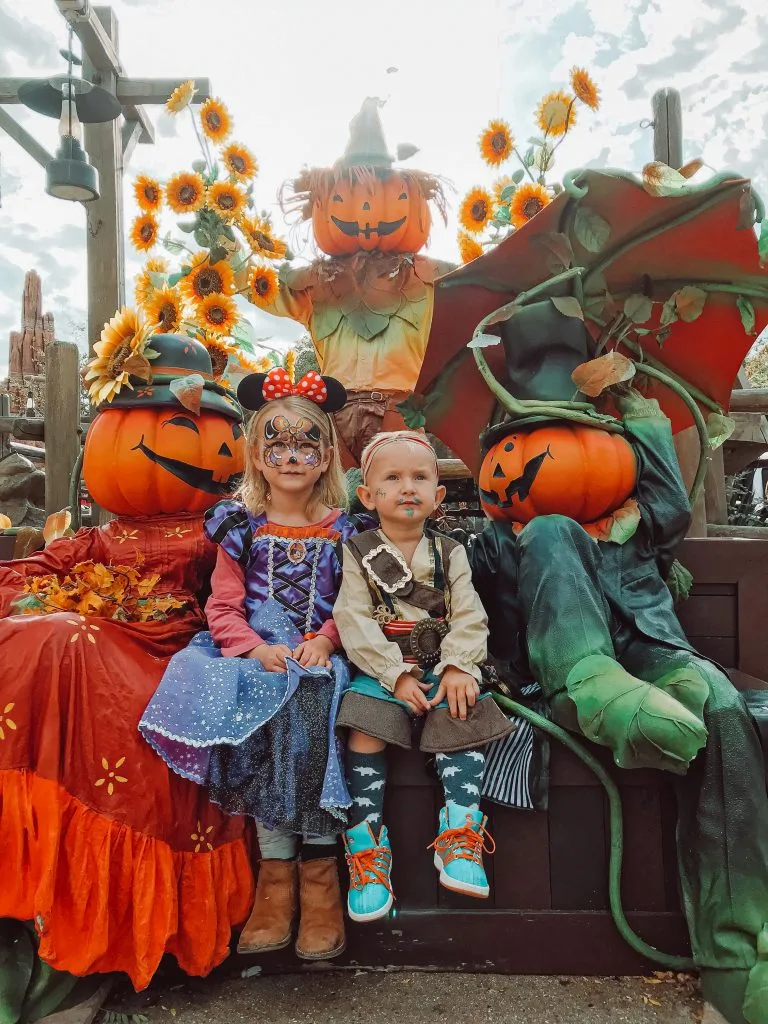 This was the only part of the Disney Halloween festivities that wouldn't necessarily be suitable for everyone. That said, our 5 year old was enjoying living to tell the tale to her friends!!
Disneyland Halloween Illuminations
The Disneyland illuminations are world famous and one of the most iconic scenes of all. The fairy tale castle, perfect lighting and fireworks galore, I mean how could they get any better?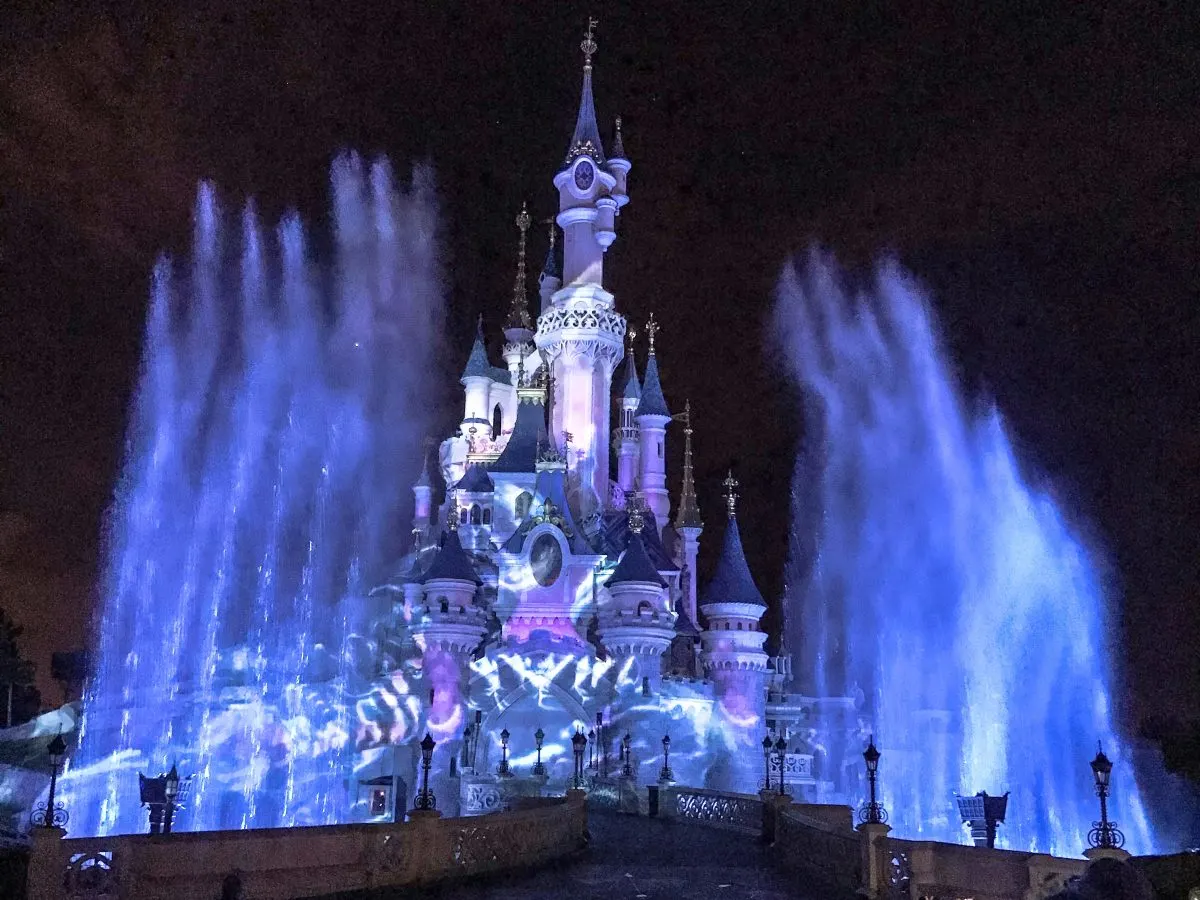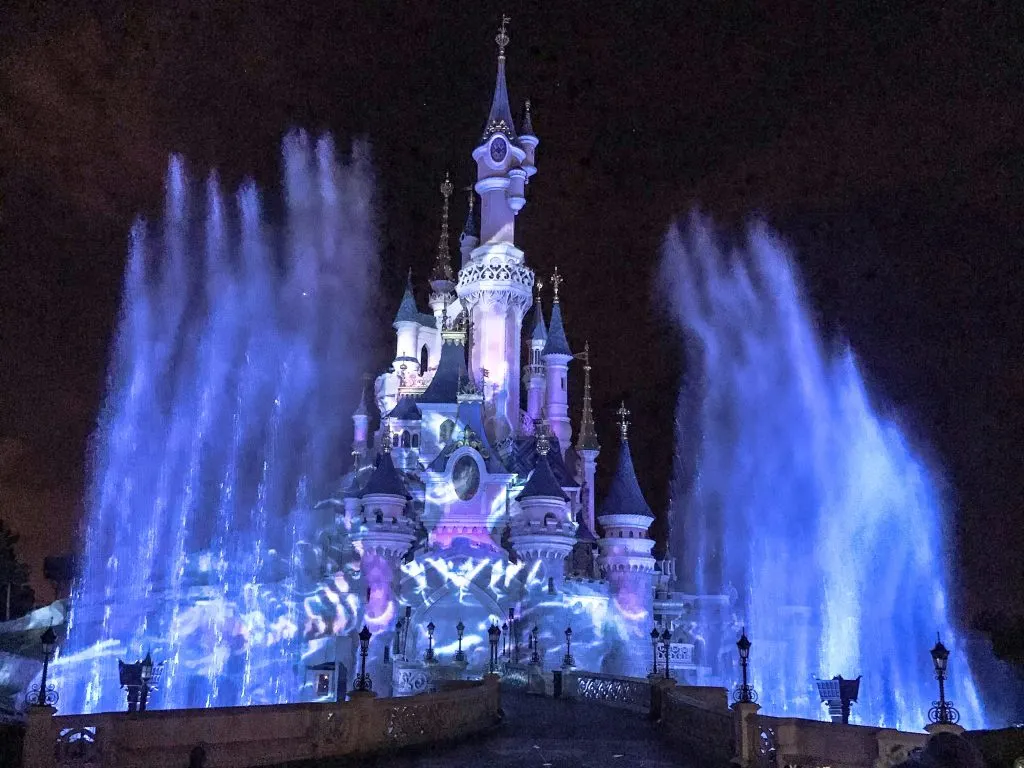 During the Halloween festivities there is an extra illumination show just before the main one. It really was incredible to see the fairytale castle become a haunted scene with some recognisable movie scenes. The perfect ending to a spooky day at Disneyland Paris!
Where to Stay When Visiting Disneyland Paris
There are plenty of places to stay near Disneyland Paris. We stayed at the Newport Bay Hotel, it really is so much easier to stay close by. The less travelling to and from the park meant more time we could get out of the kids. We managed a solid 10 hours one of the days and that was thanks to having our hotel just minutes away.
For more info on this hotels availability and rates click here.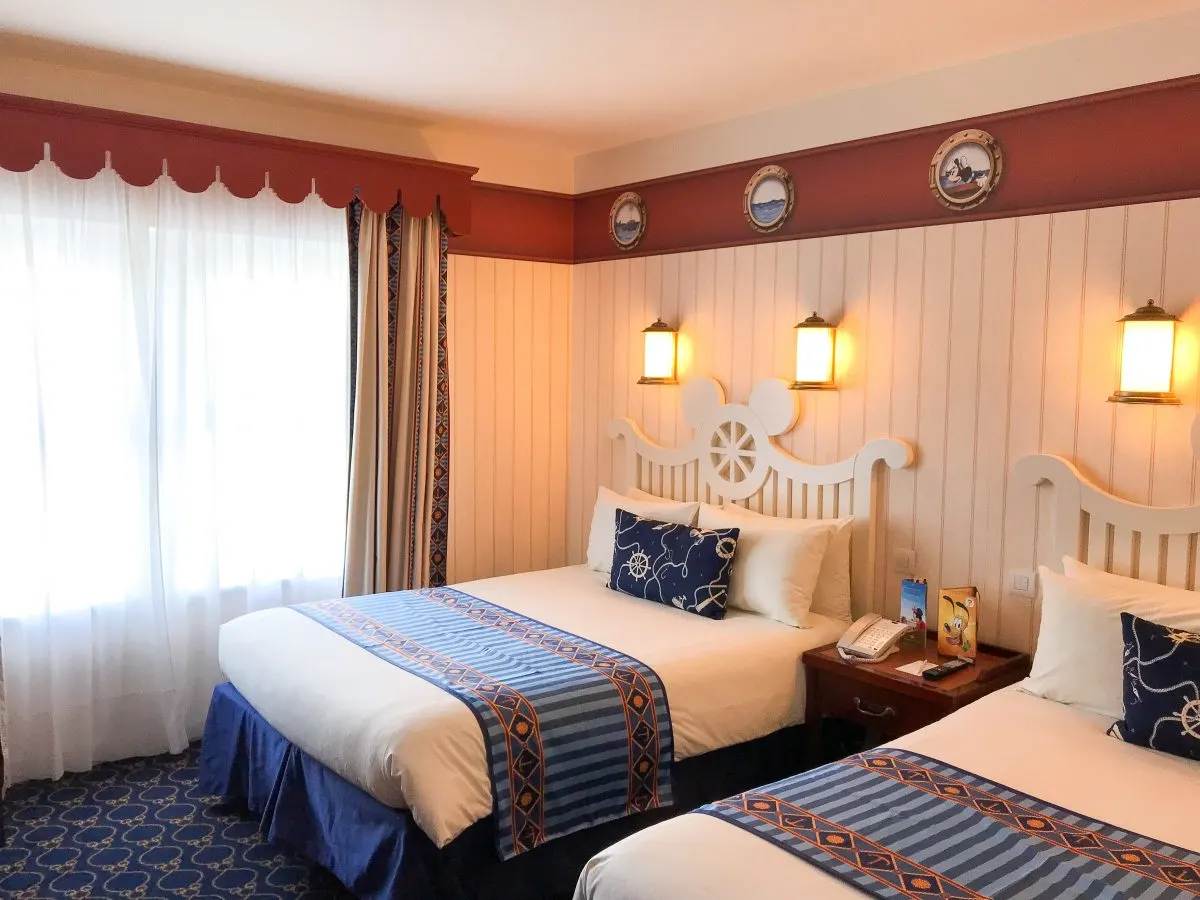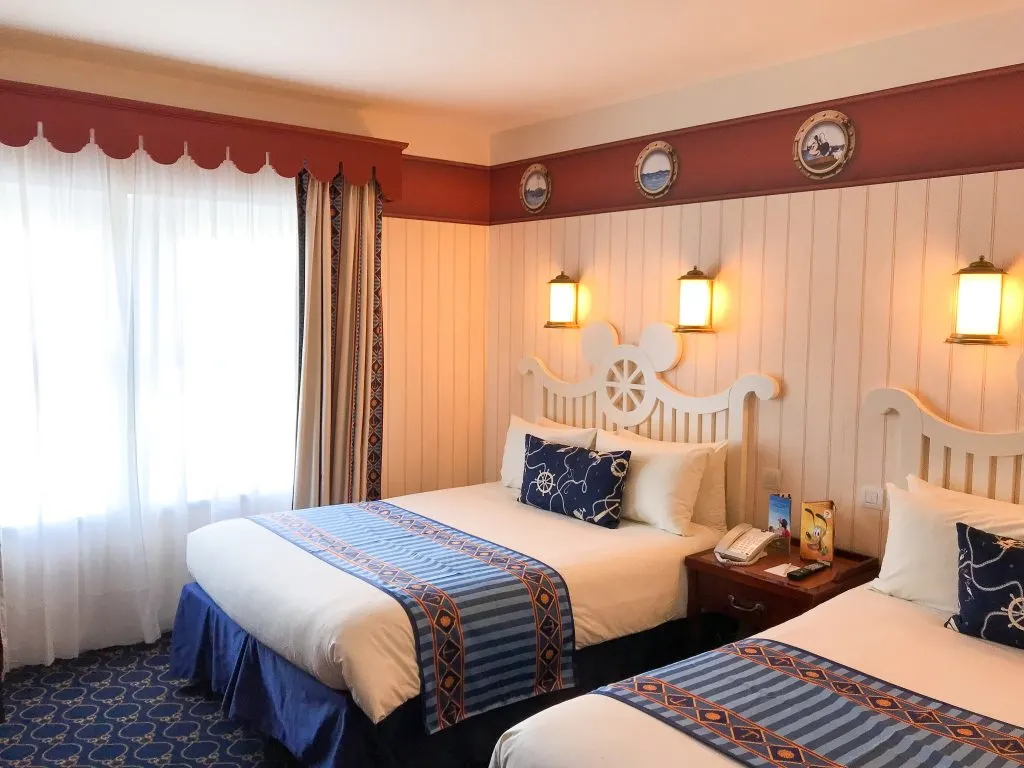 Disneyland Paris Halloween Party
For those true Disney Halloween fanatics there is an option to book for an extra special party that takes place on a couple of dates in October.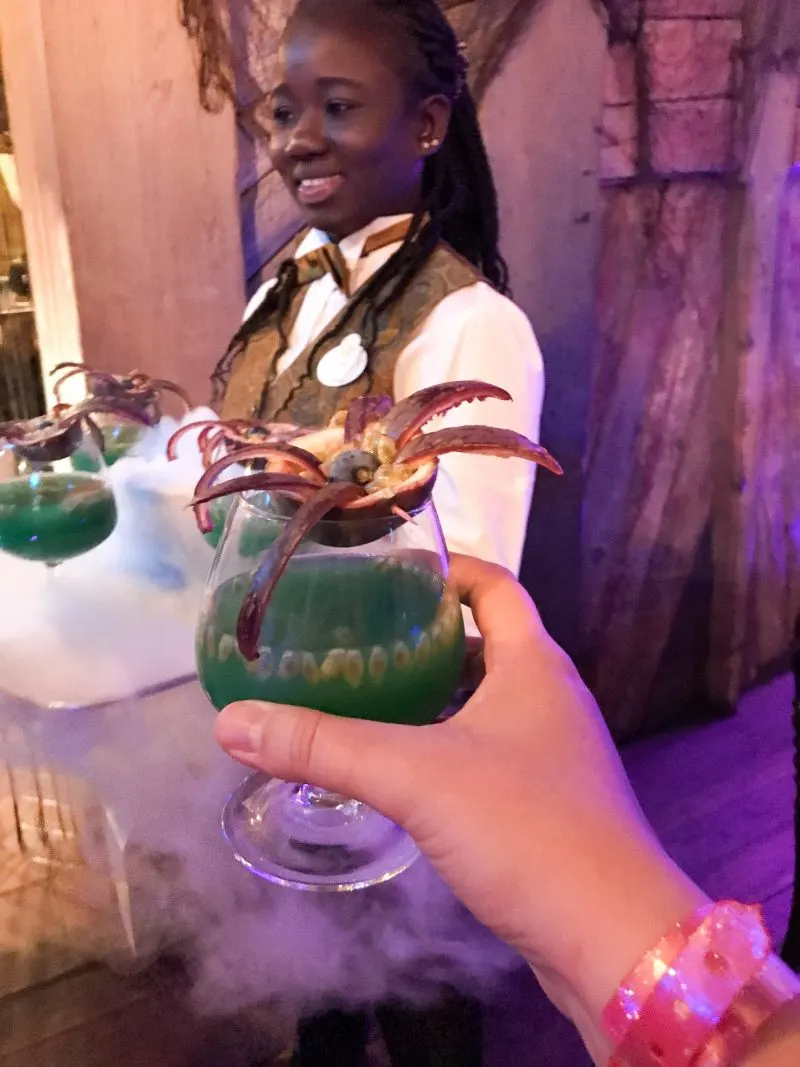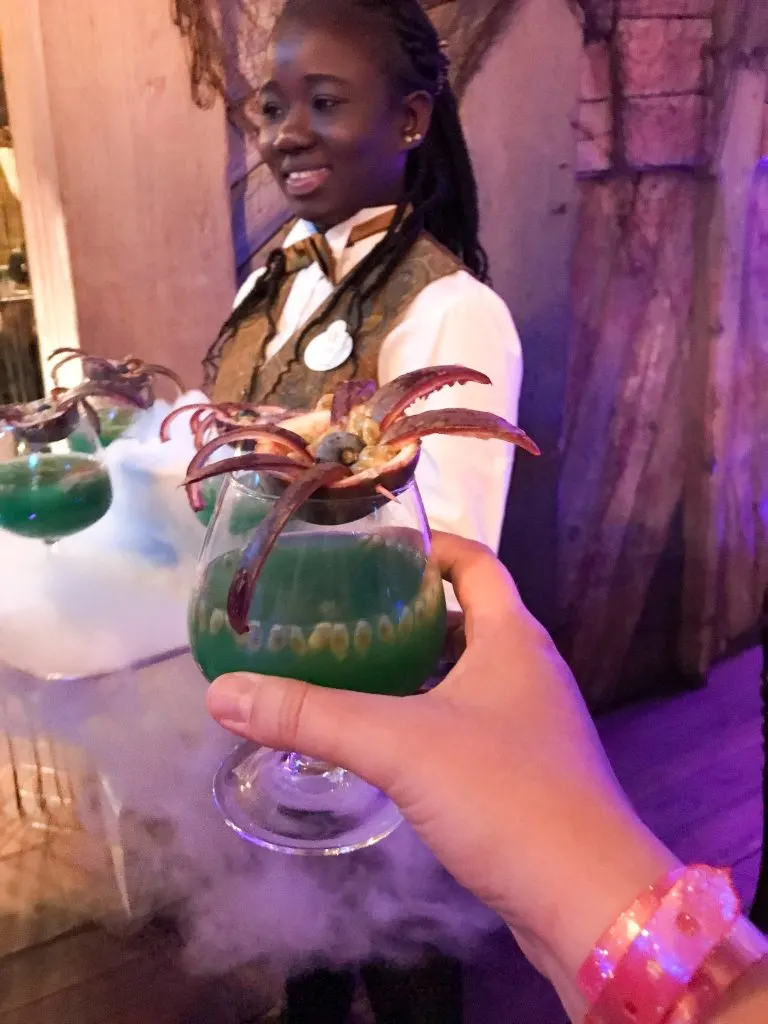 Dress up in your scary halloween outfit, meet the Disney villians, prepare to eat spooky themed food and be entertained beyond your wildest halloween dreams.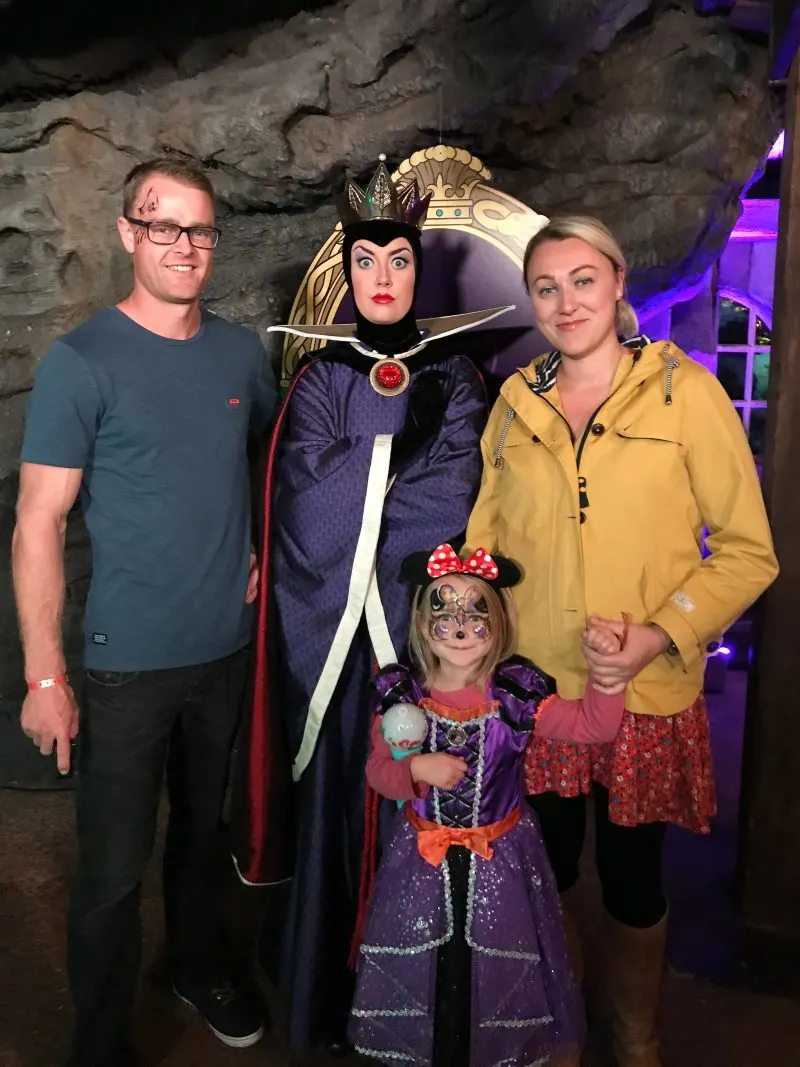 Are you brave enough? Get your Disney Halloween Party Tickets here.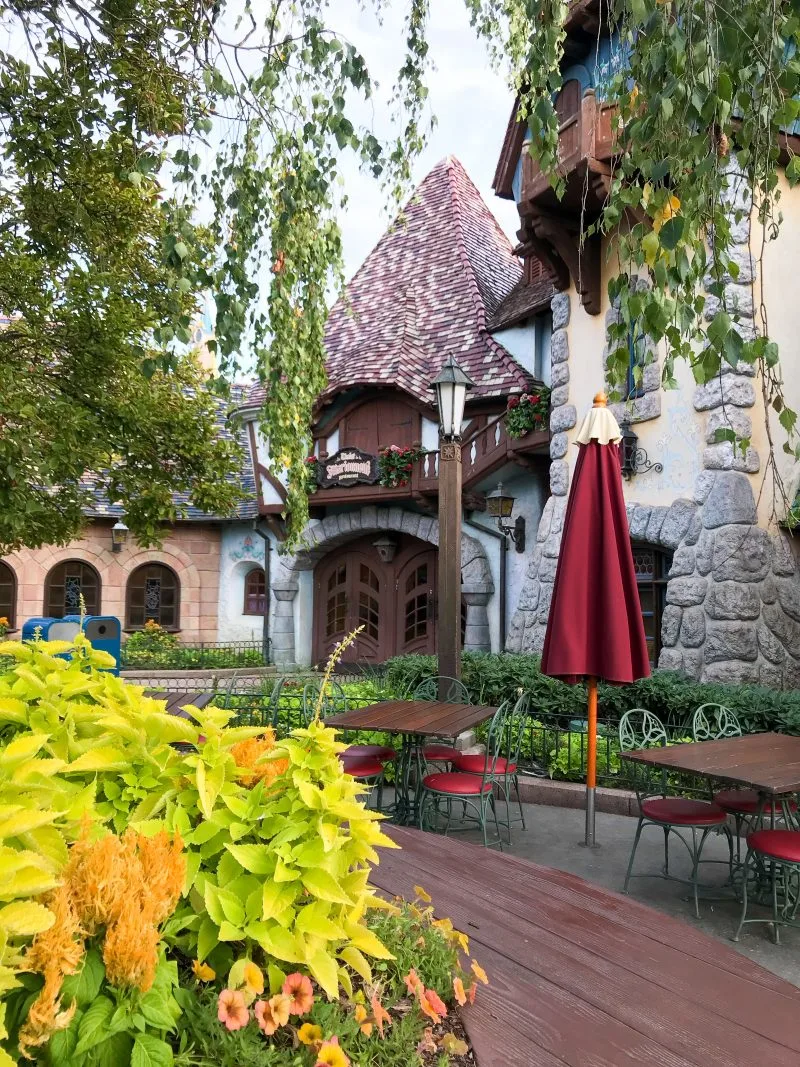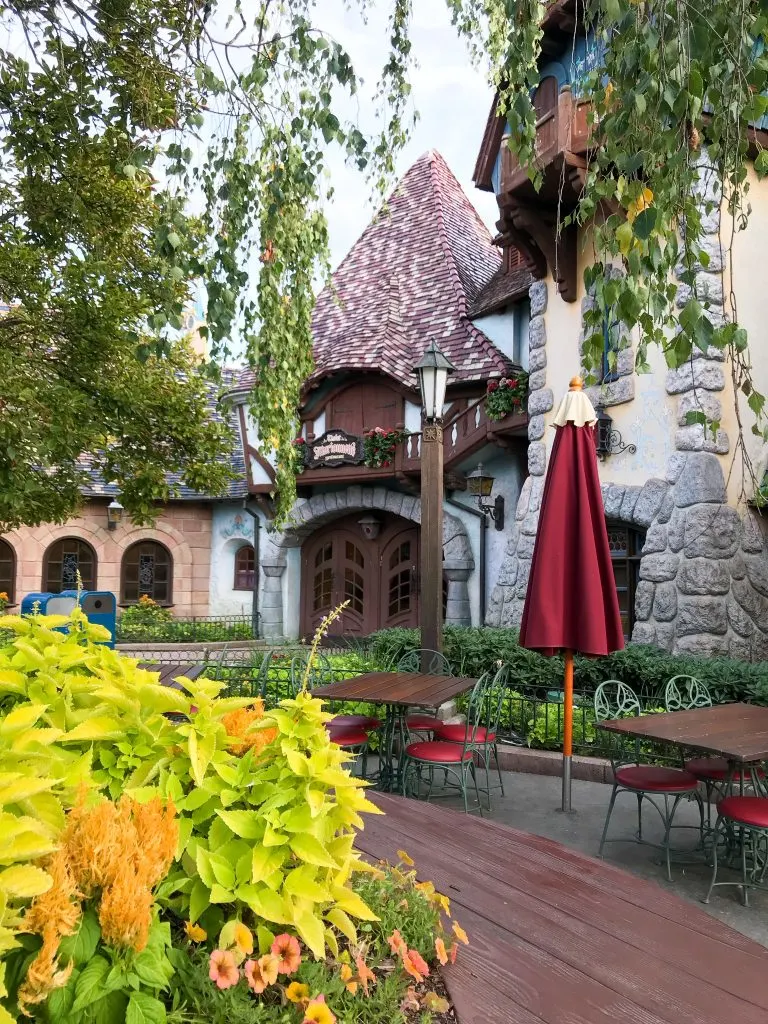 You May Also Like:
The Best European Christmas Markets
Don't Forget to Pin this Post for Later!