Although we live in London, European city breaks with a toddler is relatively unexplored territory for us. We always seem to go further afield.
Recently though, we've been trying to fix that and take the opportunity of being so close to continental Europe to explore more as a family there.
Contrary to what people might think there is much to entertain little ones (as well as the big ones) in cities like Paris. Read on for all you need to know about visiting Paris with toddlers!
On our last visit to Paris (pre-baby), our activities consisted of eating good food and drinking fine red wines.
I did wonder what I would do in Paris with a toddler. It never ceases to amaze me how differently you see a destination as a parent and Paris did not let us down!
When it comes to facilities for kids, the French know how to do it. If only all local parks had so much more than a play ground.
Paris With A Toddler
More recently, our daughter has become increasingly challenging to bring on trips. However I feel Paris had the perfect balance of activities that suited both of us and she was well behaved for a change.
I am sure the fact we used the Eurostar train to travel definitely helped me feel less flustered. What I also like about the Eurostar is kids go free until the age of 4 which is so much better that an airline.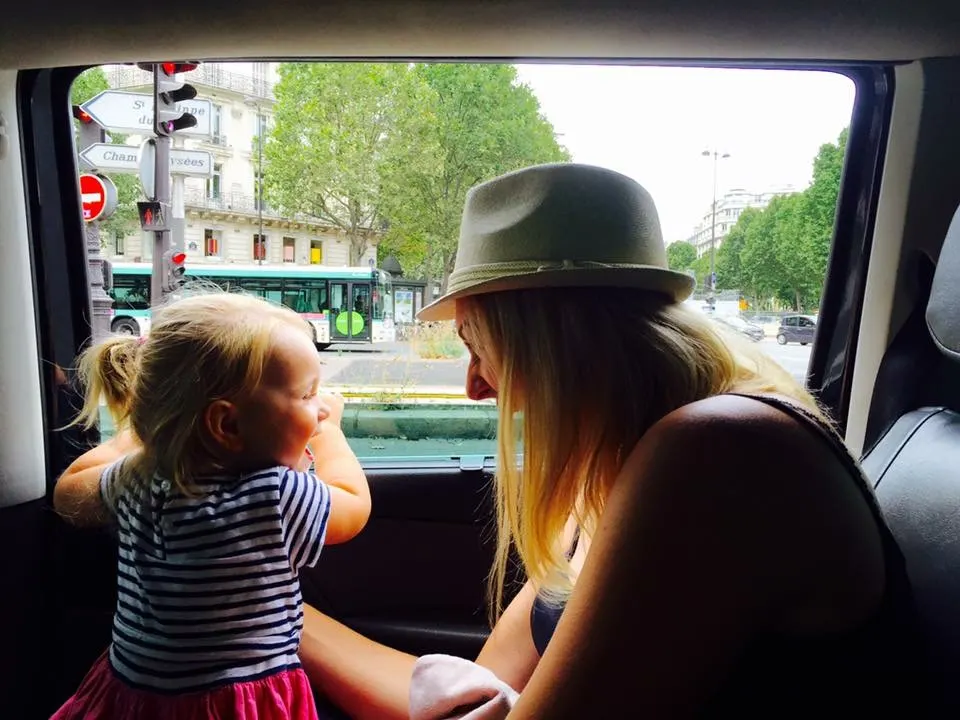 Things to do in Paris with Toddlers
When looking for options to keep the little one(s) entertained in a city like Paris, we naturally end up looking beyond the usual "top 10" things to do in Paris for visitors.
In fact on this trip we made an effort to try different things beyond the big museums and galleries and discover unique attractions in Paris that are interesting for small children and toddlers.
If you will be hitting many of the tourist attractions you can save a lot of money by investing in the Paris Pass.
Alternatively, it might be a good idea to invest in some "skip the line" passes, in order to avoid toddler tantrums because you've been standing in one place for too long.
You can find skip the line passes for many of the main attractions here.
Paris for toddlers can open your eyes to a whole new city: Paris from a child's perspective which we think is every bit as magical!
Here are some of our favourite experiences from our recent Paris weekend away.
Go on a hot air balloon
This sounds expensive but actually it is only 12 Euros per person and kids go free, and was one of our favourite Paris toddler activities.
The balloon is in Parc Andre Citroen. Tickets can be bought at the office in the park and the balloon goes up approximately every 15 minutes during the day. You get the perfect bird's eye view of Paris inclusive of the Eiffel Tower. The ride doesn't take too long, perfect amount of time with a tot. When you safely land make sure to…
Run through the water fountains in Parc Andre Citroen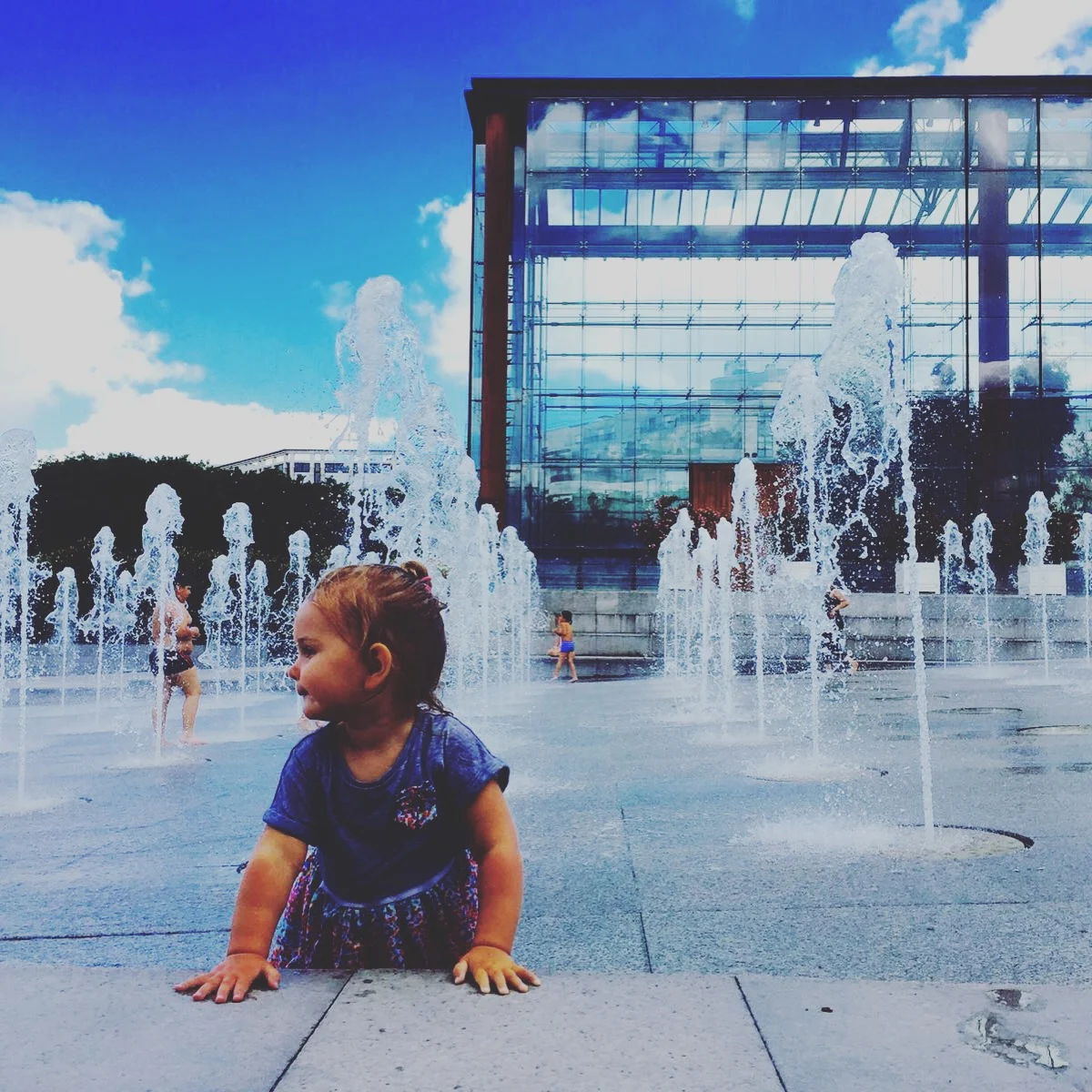 Just metres away from the hot air balloon is an amazing water fountain with multiple spouts in long rows. Esmé spent so much time running through with other children. Make sure to bring a towel and a spare set of clothes with you.
If you are super keen to cool off check out some of the beaches near Paris.
Go to a puppet show
It seems puppet shows are a very popular form of children's entertainment in France. What a wonderful educational and entertaining hour we had. 'Guignol' is the most prominent French puppet character as we learnt from the French children chanting his name.
We attended the one in Jardin de Luxembourg. However there are many places across Paris that hold daily shows for around 6 Euros pp.
They last for an hour, with a break in the middle and are obviously in French. I find it incredible how quickly little children pick up new words and the different language didn't seem to bother Esmé. This activity was by far her favourite, demonstrated with excited squeals and hand clapping!!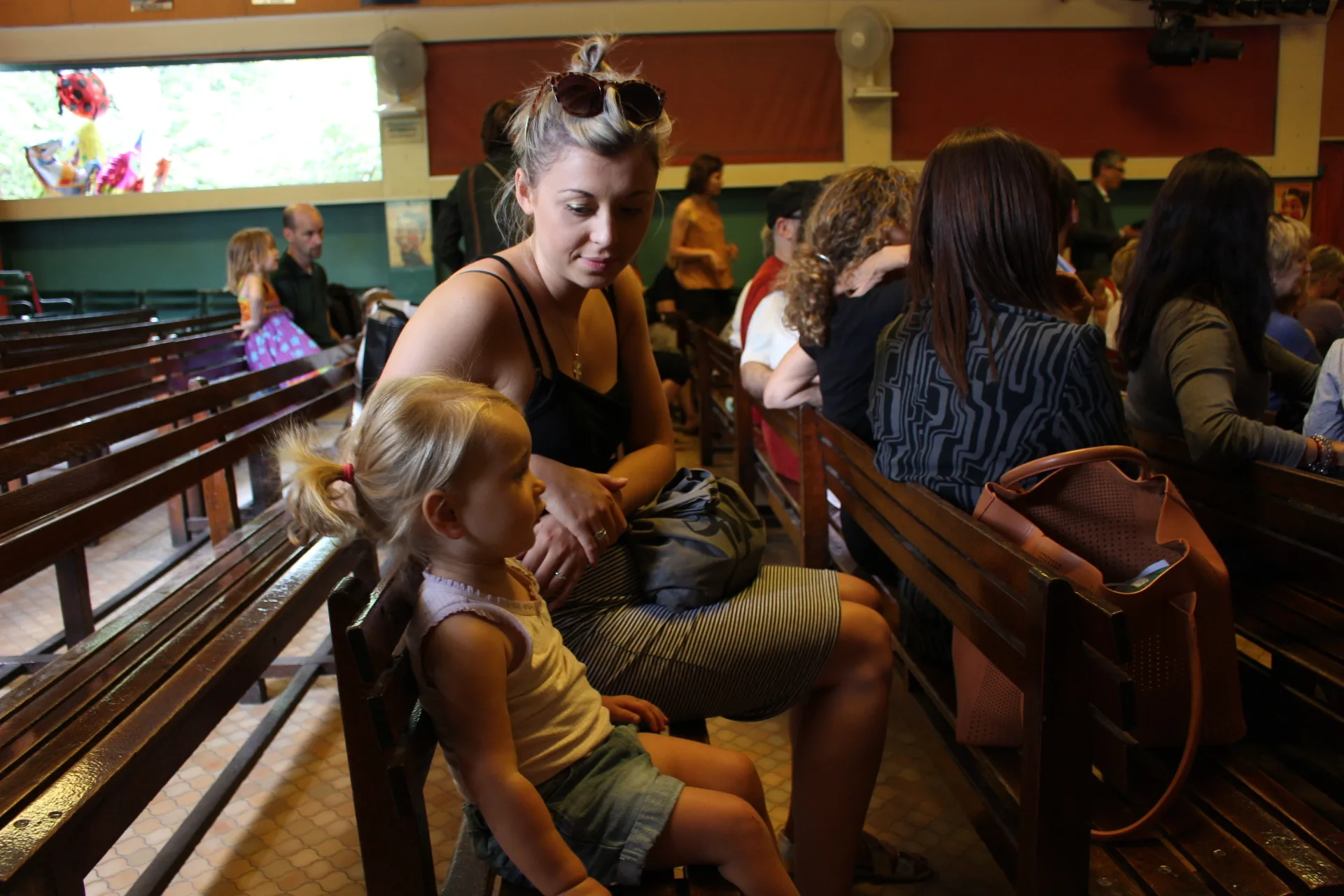 Check out the amazing Jardin de Luxembourg
If you decide to attend a puppet show in this Park, make sure to check out the extensive playground it also offers. It has so much more than British equivalents.
Also in the Park is a small man-made lake that has boats where visitors can sail them around. We did not get involved but it would be perfect for a child of around 3 years old and above. The grounds are incredibly well kept and pretty. Definitely worth a visit and it is much better than the other park that is quite regularly recommended for families – Jardin D'acclimation We didn't like that one so much as it is far away from everything, has an entry fee and is more like a theme park.

Take a tuk tuk ride
Tuk tuk drivers can be found all around the tourist hubs. An average price is around 10 Euros for a 2km journey. There were three of us. Esmé usually loves tuk tuk rides, however on this occasion she wasn't happy about not having the whole seat to herself (just throwing a two year old tanty).
Have a picnic under the Eiffel Tower
Being the most iconic monument possibly in the world it is a 'must' visit with toddlers in Paris. There is plenty of green space behind the tower where your little one can run around.
There are many stalls with drinks and food should you wish to chill out for a while. Not to mention the many grocery shops in Paris.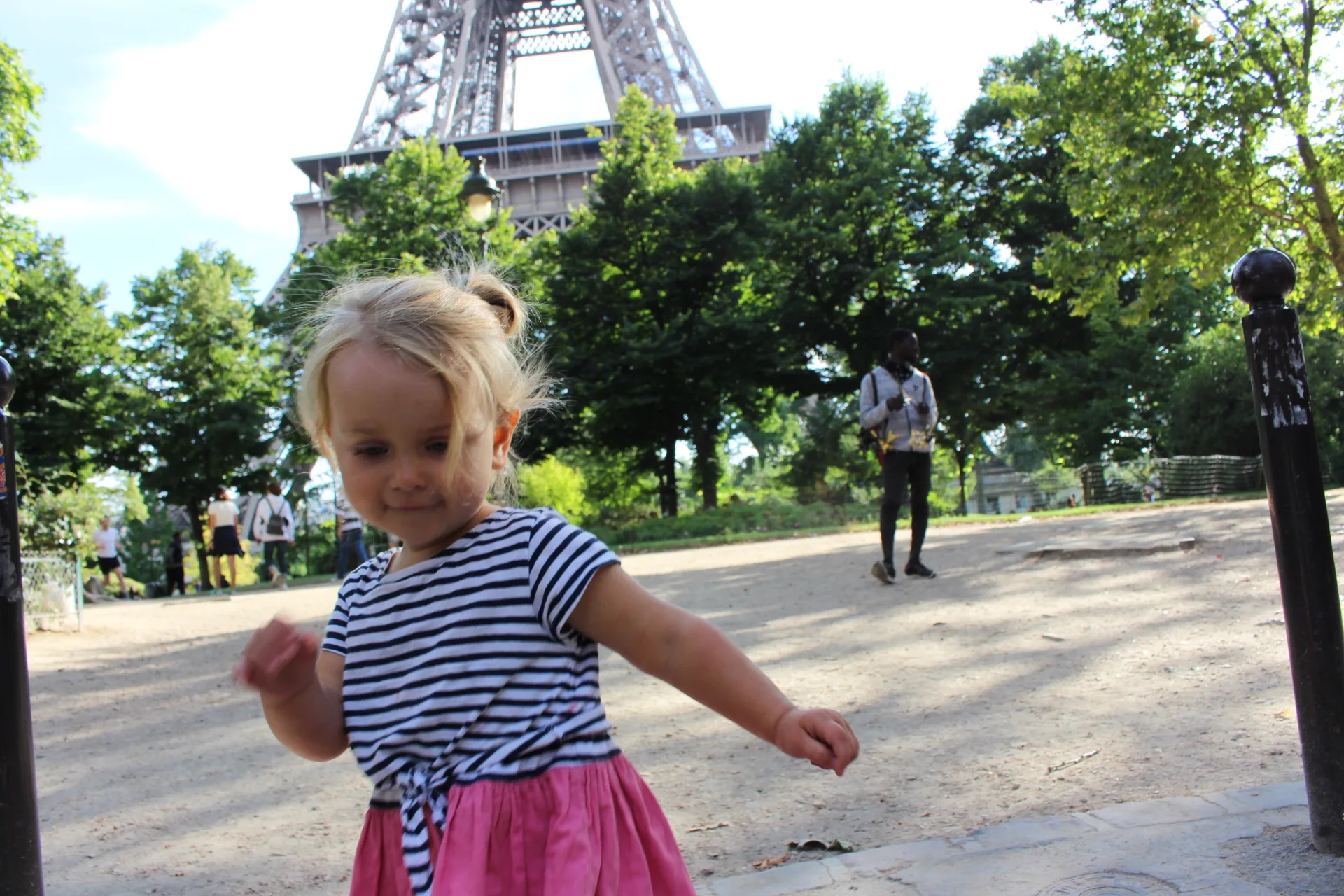 Visit the Louvre
Take advantage of being woken up early and head straight to the Louvre to skip the line! We're firm believers that you haven't been to Paris unless you have stood on the box outside the Louvre and taken optical illusion photos.
Right next to the Louvre there are two playgrounds and some open green space. Toddlers heaven!
Interested in taking a guided tour while in Paris? Check out some of the great options offered by Get Your Guide!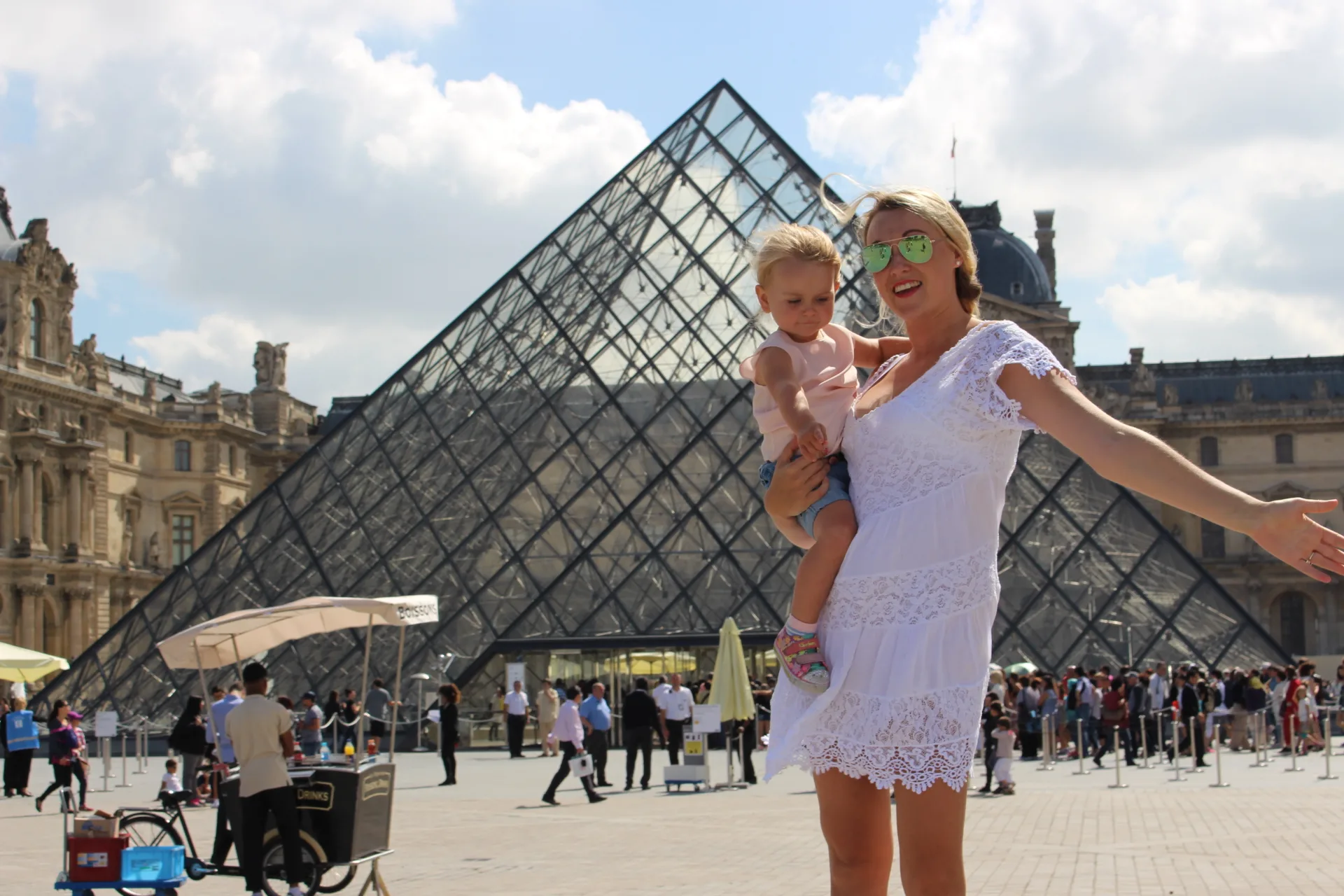 Still looking for more to do? Head out on one of these wonderful day trips from Paris!
Where to Stay in Paris with Toddlers
Paris has plenty of toddler-friendly accommodation options, for most budgets: read on for some of the best hotels in Paris for families!
Hotel Napoleon Paris
We loved our stay at Hotel Napoleon in Paris, which is a luxury 5* hotel who couldn't have been more friendly to Esme. I usually hesitate at bringing toddlers to luxury hotels but in this case the hotel staff were kind and welcoming, and Esme loved the experience of being able to see the rooftops of Paris from our balcony.
Novotel Paris Tour Eiffel
If you want to be right in the thick of it, you can't get much better than this one! Novotel is part of French chain, Accor, and the Novotel brand is a great option for where to stay in Paris for families. Kids under the age of 16 stay (and eat breakfast) for free, and most rooms come with sofa-beds as well as the main double bed, meaning they can sleep a family of 3-4.
We didn't get time to stay in this hotel in person, but we wish we had! Designed creatively with community in mind, the hotel has a garden complete with chicken run, board games and even movie nights. Check it out here.
Rent an Apartment or Aibnb
Sometimes when travelling with little ones, there's nothing like having a bit of extra space and flexibility. A great option for accommodation in Paris with toddlers is to rent an apartment or Airbnb. Also, Booking.com has a good selection of apartments. Book well ahead as Airbnb's get popular!
Get £25 off your first stay with Airbnb!
Looking for a lower budget stay? Check out this list of the Best Paris Hostels (For Solo Travellers or for Families)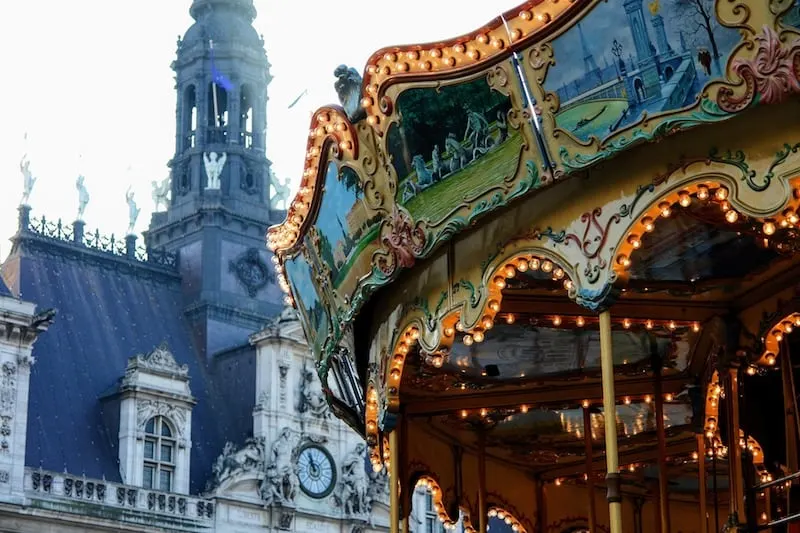 How to Get Around Paris with Toddlers
Paris is not a fun city to drive in (in our personal opinion, especially seeing as we are used to the other side of the road!). We used public transport for our entire trip. Be careful while crossing roads (especially if you're from the UK/Ireland remember to look the right way!), as Parisian drivers do not like to use their brakes.
If you plan to use public transport a fair amount, you can buy a Paris Pass which allows unlimited journeys for 1,2,3 or 5 days on buses, metros and RER (local trains) within Paris, within the central zones. It comes with a booklet of discounts at various outlets within Paris.
If you're not sure how many journeys you'll be making, it's better to buy a re-loadable Navigo card or buy individual tickets (which cost more). Navigo cards can be bought at all Metro stations. You can also buy a "Carnet" which consists of 10 single trip tickets valid on buses, metro and RER within Paris. This option is really handy for families as you can share out the tickets amongst you.
If you will be hopping around a lot you may also find a hop on, hop off bus tour to be a great way to see everything and get around easily. You can find out where the bus stops and ticket prices here.
Ready to book? Find great deals on flights, travel insurance, hotels, reliable internet, and rental cars!
If you are looking for even more to do in Paris here are some other great guides!
Are you planning a trip to Paris with a toddler? Or have you recently visited Paris with kids? Let us know what your favourite things to do were below.
See also: