We started our trip in Port Elizabeth, South Africa which is on the Eastern Cape. We chose to go there for a few reasons.
Firstly, a good friend who is also a local was there and it is close to many non-malarial safari parks. The beauty of the surrounding parks is they can be reached within an hour and can self-drive through most of them. Organised safari trips can be expensive.
Lucky for us, we had a local help plan our trip. She knew how to keep it easy on the pocket and had Esmé in mind! It is really affordable to self-drive through the parks at around £8 per person. (If you need to rent a car check out rental cars to find the best price!) It's easy with a child as you can go whenever you want and leave when you are ready!
Having a baby out on a safari jeep is fun but sometimes it can be a little long for them, so it's good to mix it up. That is why Port Elizabeth is an ideal location to dip in and out of the abundance of different parks in the area.
We had so many amazing sightings of zebras, elephants, buffalo and giraffes, the list go on! Esmé really enjoyed driving past them and naming all the animals. It's not every day you are driving along when a herd of elephants are crossing the road in your rear view mirror. It is truly incredible.
On the other hand it is important to respect the animal's personal space. Sometimes tourists can get themselves into sticky situations when they get in the animals way so keeping distance is imperative. For a full overnight safari experience in South Africa check out this post about our amazing experience!

Port Elizabeth is also ideally located at the beginning of the Garden Route. It is quite common for tourist to travel this long stretch of road to Cape Town. There are many things to do along the way with spectacular beaches, fishing villages, lagoons and so on.
Being on the coast, there are many stunning views across the Atlantic Ocean, it is quite easy to spot whales leaping out of the water not far from the beach. Check out this article if you want to learn how to road trip through South Africa in a motor home.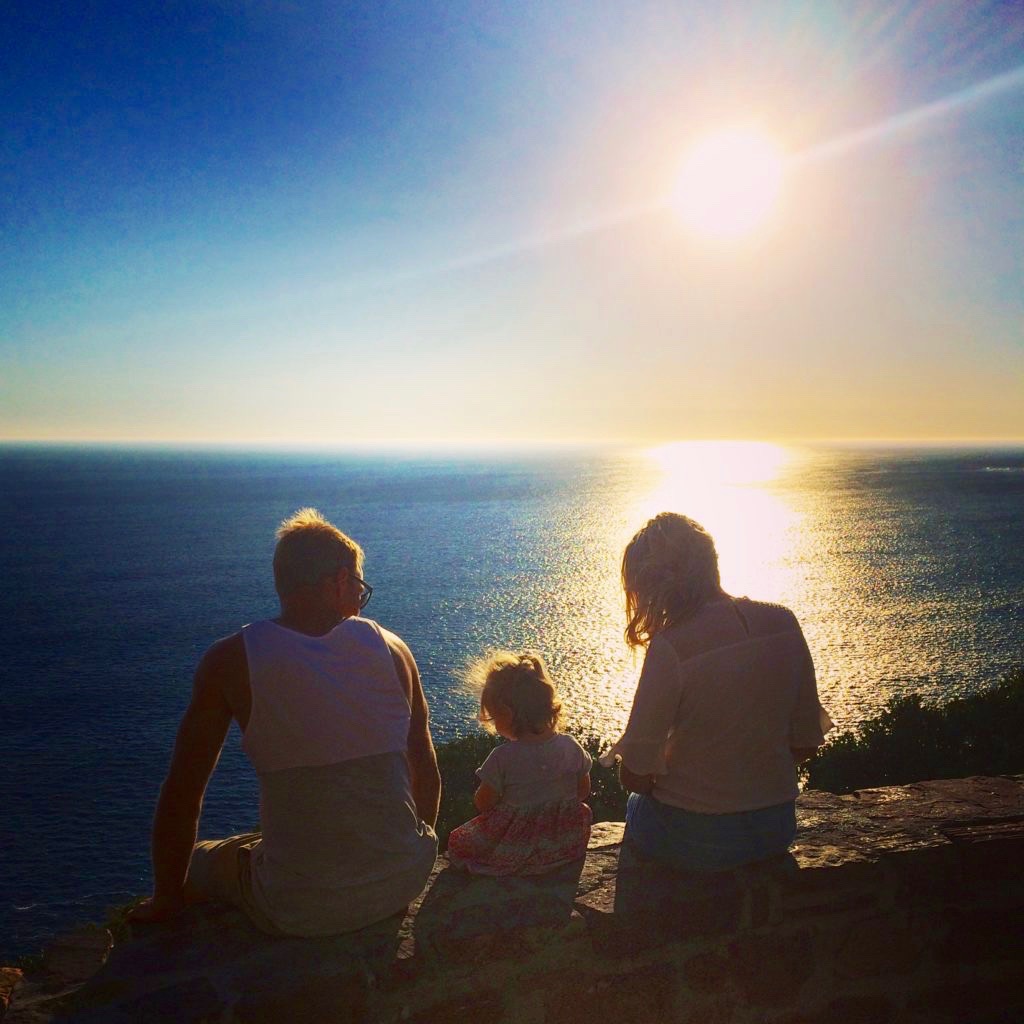 Here is a taster of our three favourite activities in Port Elizabeth: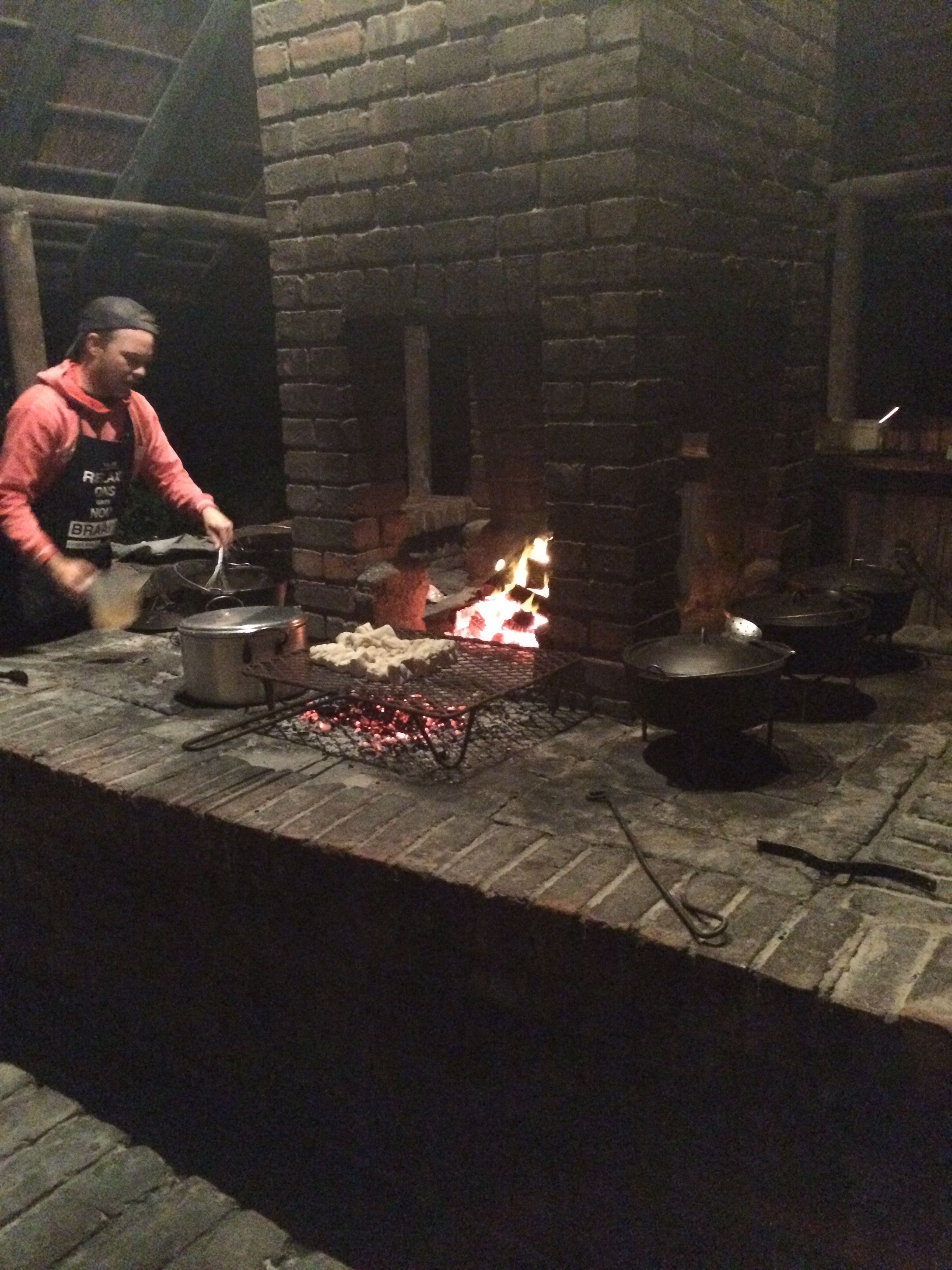 The Bush Camp and Stone Castle
Located in the bush is this amazing camp. It is known more by locals that tourist; however they provide the most incredible South African dining experience. All the food is cooked on the traditional brie BBQ in the centre of the camp.
They have had the same menu for the last twenty years and I can definitely see why. Guests relax around the chill out areas whilst their dinner is being prepared. Later, you help yourself to the buffet style camping meal of fresh warm breads, vegetables, venison pie, slow cooked lamb and more.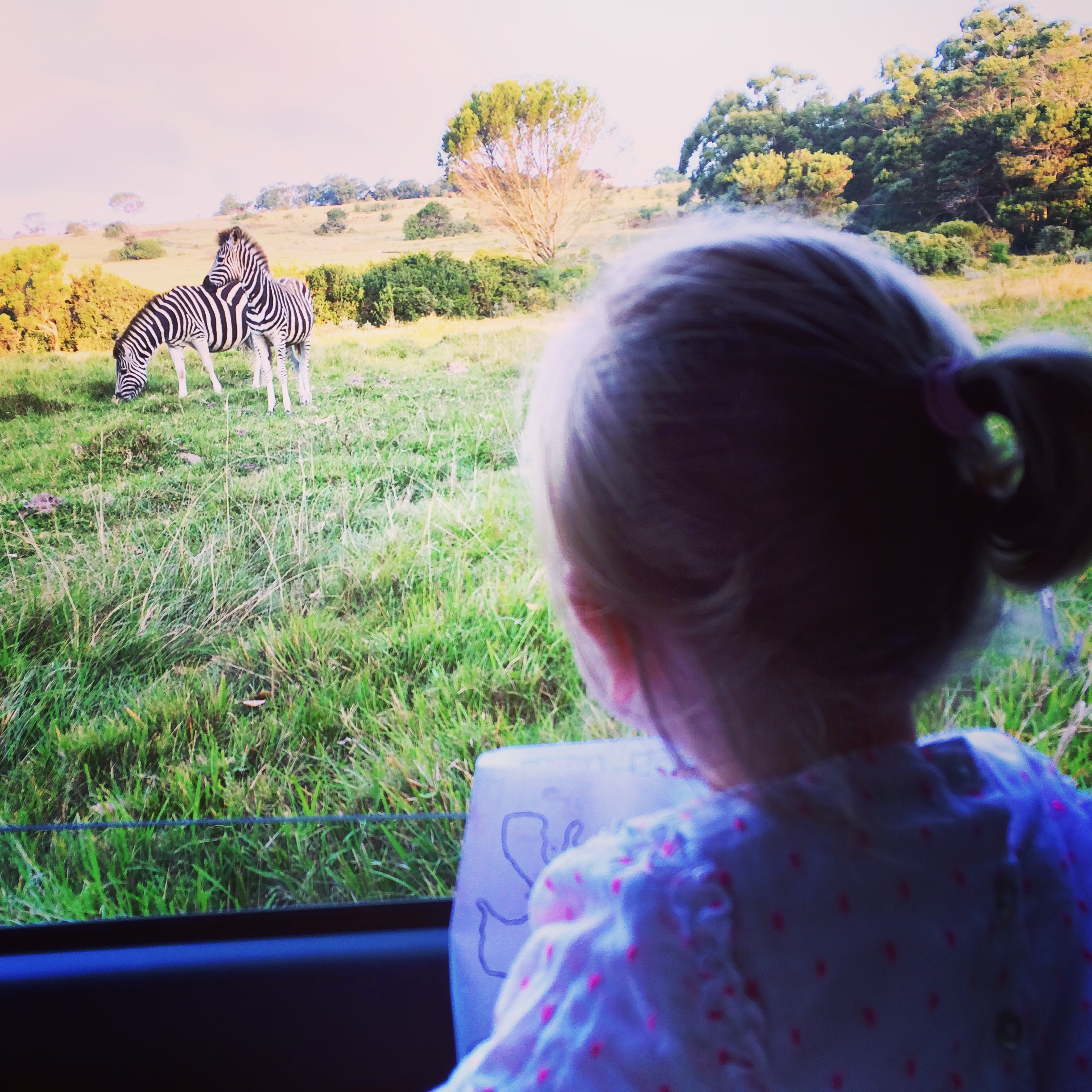 Addo National Elephant Park
This vast land is a diverse wildlife conservation park in South Africa. It is approximately one hour from the centre of Port Elizabeth. Addo is great as you can choose to have a luxury stay at one of the many safari resorts in the area. Alternatively, you can self drive through.
We did both and loved it. It's not called an elephant park for no reason. We saw several herds of elephants as well as many other animals. There is a nice restaurant and gift shop close to the entrance gate which is worth checking out.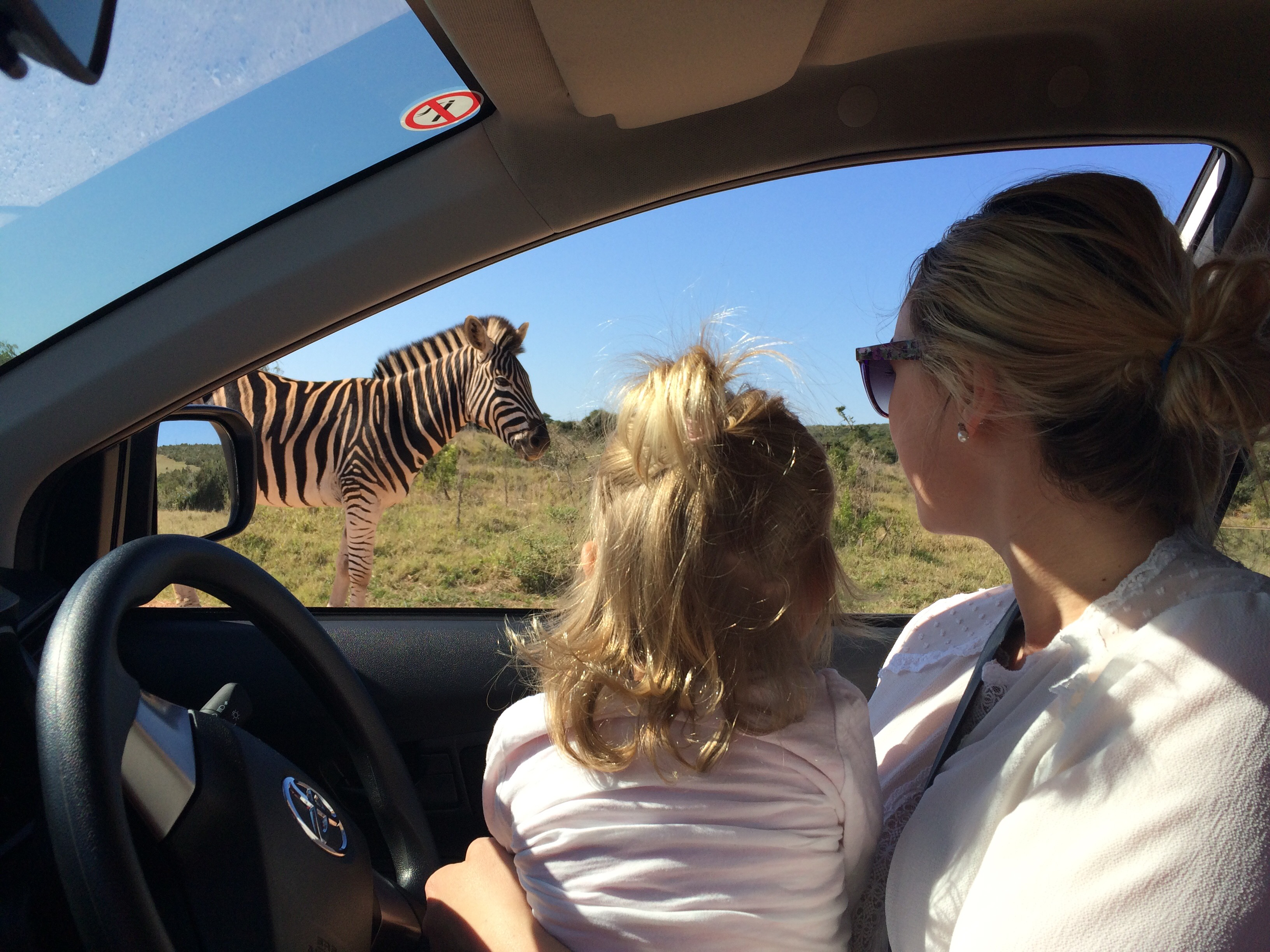 Jeffrey's Bay Beach
This beautiful beach is around a 45 minute drive from Port Elizabeth and is famous for surfing competitions. It is quite picturesque with the white crashing waves and big white sand dunes. There are many factory outlets in the area about a kilometre from the beach that sell high end brand name clothing for a fraction of the normal price.
There are also some cute restaurants on the beach that cook seafood on a brie that is worth checking out. Feel the sand between your toes whilst you lunch looking out at the beautiful beach!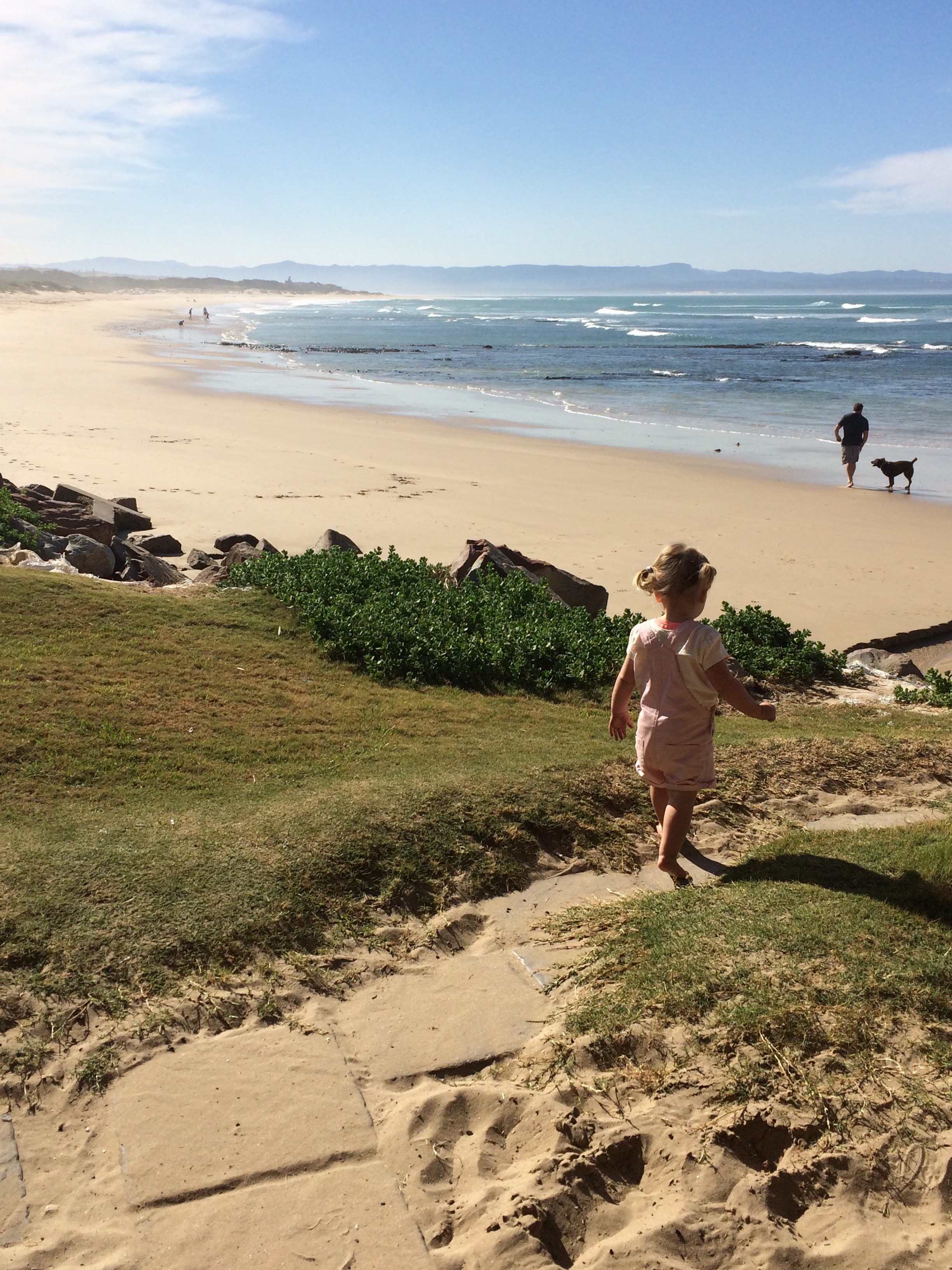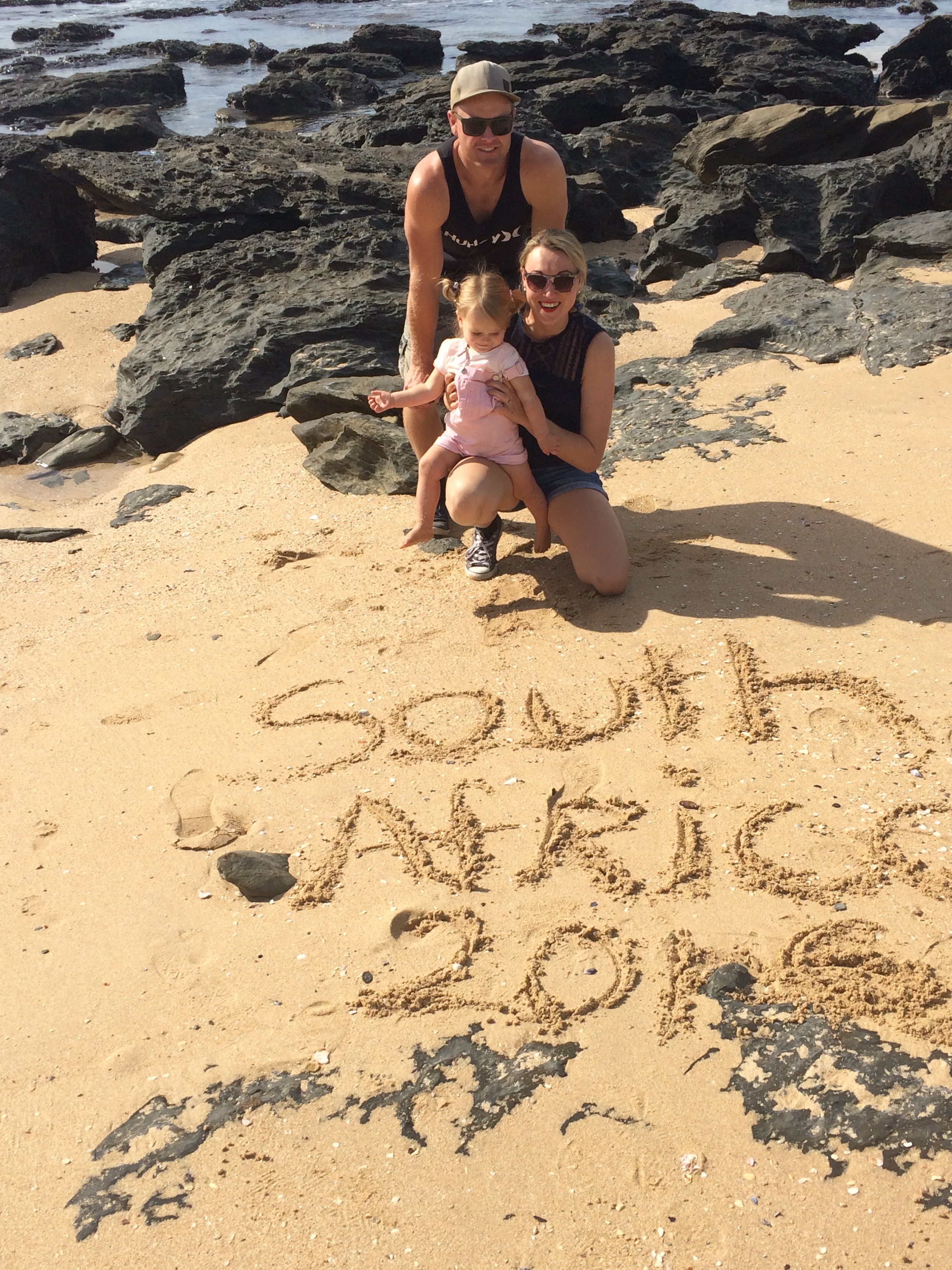 These are just a few of my favourites! Read more about our Overnight Safari with a Toddler.
Ready to book? Find the best deals on hotels, rental cars, and health insurance!
Related:
Overnight Safari with a Toddler
Declaration: This is a sponsored post