Here's the thing, I lived in Dublin all of my life until I was eighteen when I left for the big smoke. I visit Ireland, my home on a regular basis, but It's been so interesting seeing my city through the eyes of a parent.
There are a tonne of things to do in Dublin with kids! My little ones love visiting their grandparents in Dublin and enjoy our days out seeing the city and beyond. Something I love most about home is we can be in the city, or the mountains, within a short period of time.
Dublin is one of the most visited cities in Europe. This is because it has a lot to offer for tourists and locals alike. There are many attractions that you can visit, from museums to pubs and Dublin has a fantastic cafe scene.
Most people visiting Dublin stay in the city centre, however it is the mountains where I love the most. There are so many amazing day trips you can do from Dublin. Dublin City itself is easy to walk around, it's not at all strenuous and for younger ones a stroller would work best.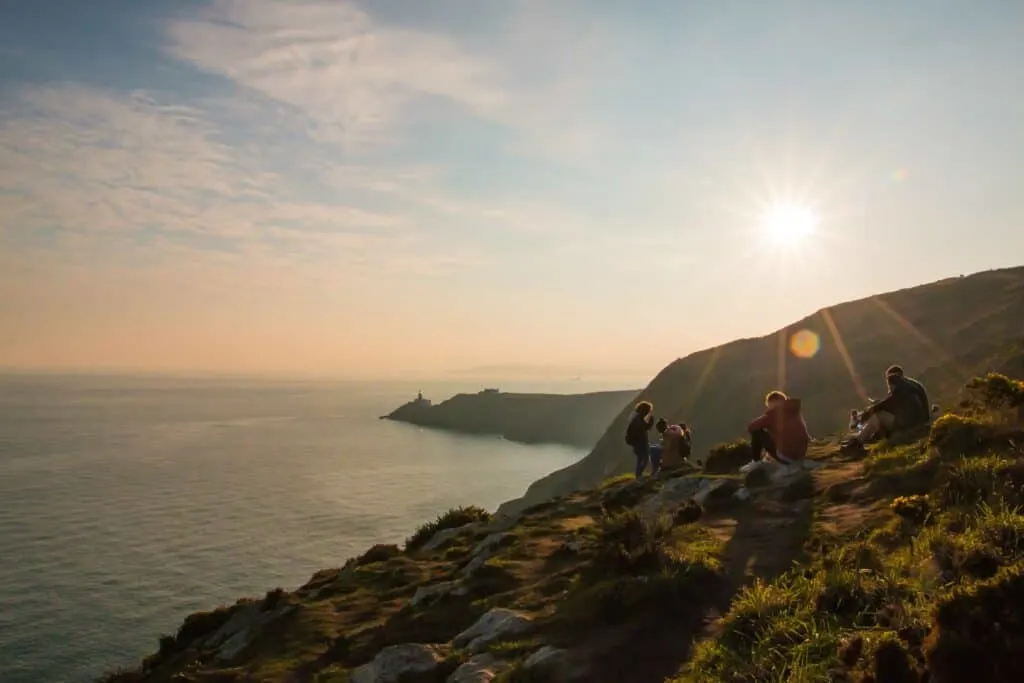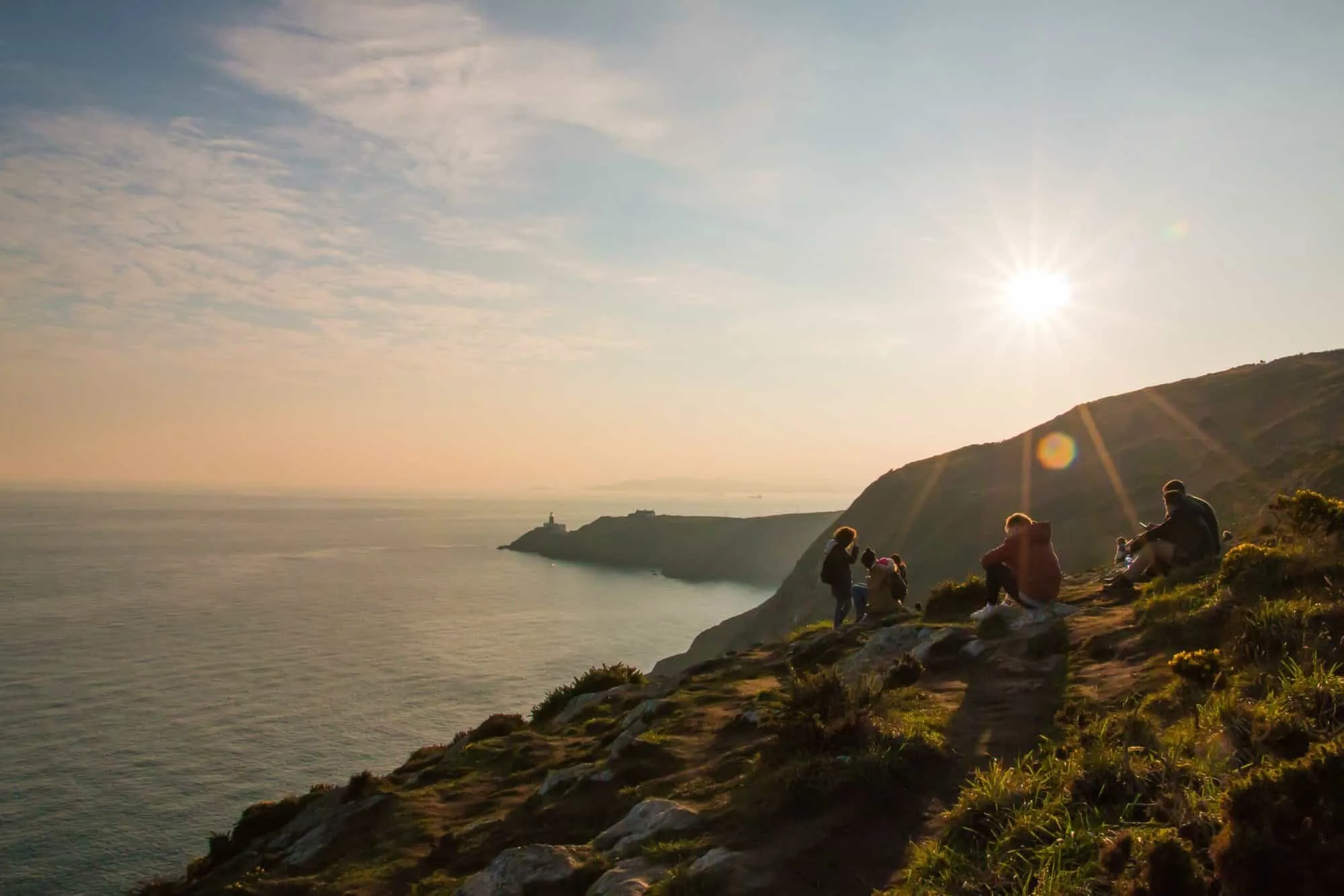 If you are planning on doing a lot of touring you can save money by getting the Dublin Pass. I always rent a car when visiting Dublin so I can get to the mountains and other attractions outside the city centre easily. However, if you won't be renting a car a great way to get around to all the city sites is a hop on, hop of tour.
No matter where you go in Ireland you will be fully immersed in the culture, it's hard to escape it since everyone is so friendly. That is one thing I've learned most about my country when I go back as a tourist.
We are literally the most friendly bunch of people you will ever come across, no matter what part of Ireland you visit.
We've spent many a weekend both in and out of the city, here is our list of the best things to do in Dublin with kids. I also cover accommodation recommendations!
THINGS TO DO IN DUBLIN WITH KIDS
VIKING SPLASH
The viking splash is a really fun and interactive trip through the streets and waterways of Dublin. The ancient bus come boat is staffed with very energetic and uplifting tour guides that deliver a historical tour in a fun way for kids and adults.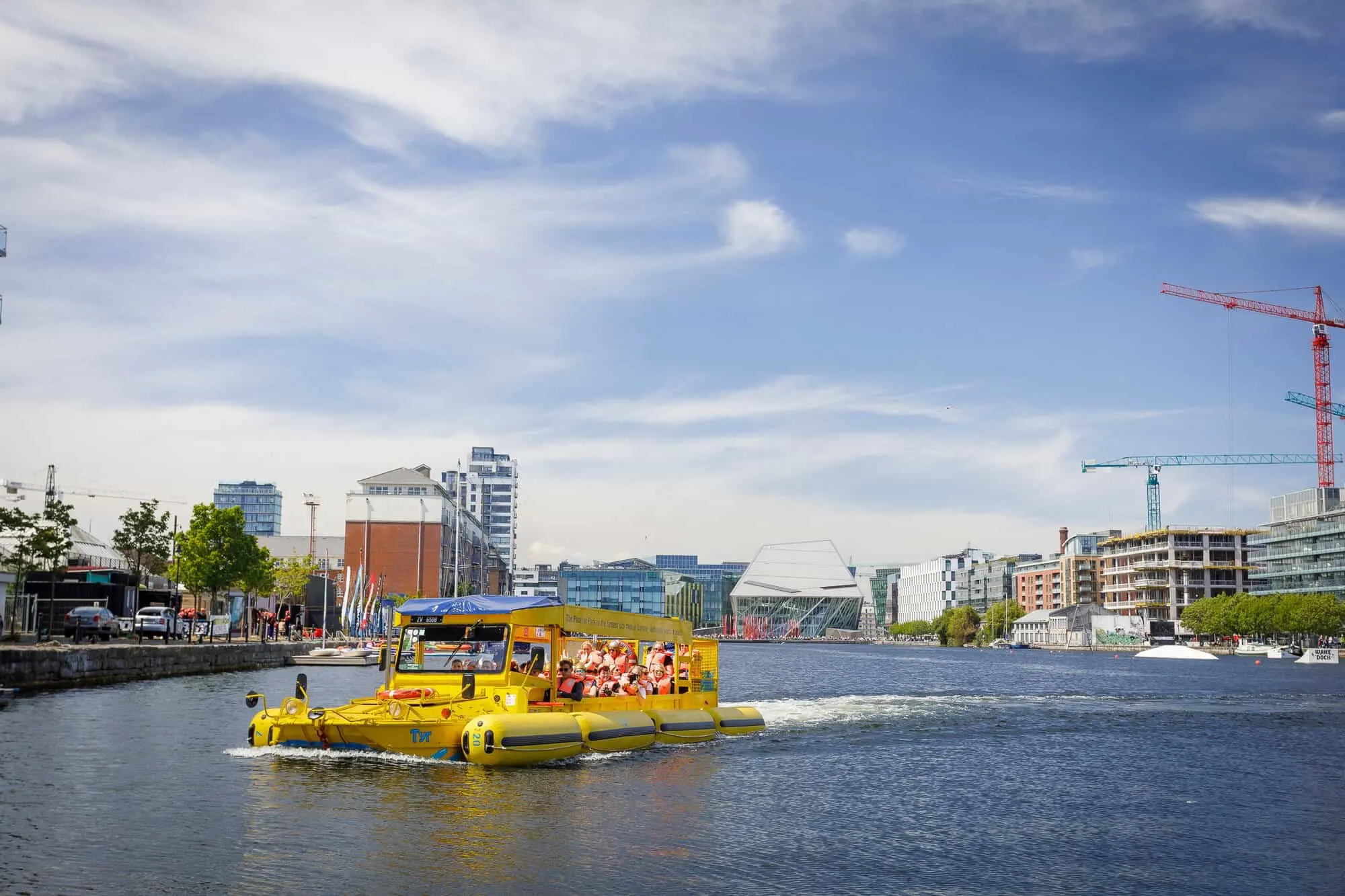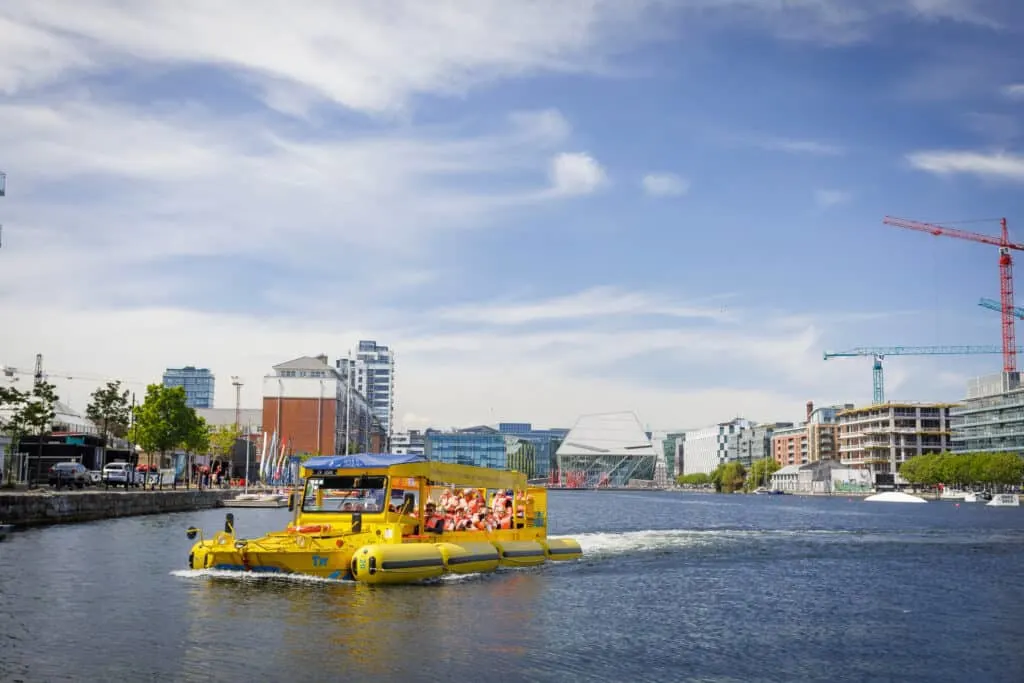 All passengers are given a viking helmet and later instructed to use to their full advantage (I won't ruin the surprise). I find these kind of tours amazing for seeing a tonne of sites whilst also keeping little ones entertained. They were amazed when the bus drove into the water!
HOP-ON HOP-OFF BUS TOUR
One of the best ways to see Dublin is by taking a Hop-On Hop-Off bus tour. This type of tour will allow you to get on and off at any stop that you want and explore the city in your own pace. The buses have a commentary about Dublin's history as well as some fun facts about the city that will make your visit more enjoyable.
The tour lasts 24 or 48 hours but if you are short on time, there are also shorter tours which last only 2 hours each day. The tour runs every 30-40mins and you can get tickets here.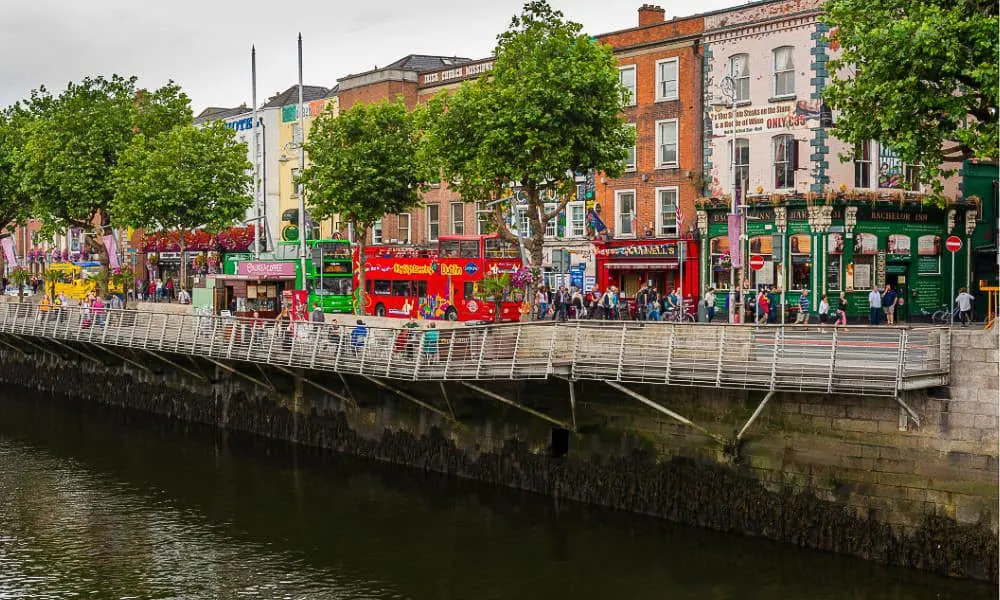 ZIPIT – FOREST ADVENTURES
Zipit is an outdoor ropes experience located in Tibradden Wood (known locally as the Pine Forest) in the Dublin Mountains. It is Irelands biggest high ropes course and offers an amazing range of activities including rope bridges, swinging logs and ziplines.
Families can complete circuits together or can choose to supervise the kids from the ground. This activity is best suited from 7 upwards to adults of all ages. Pre booking is recommended. Zipit is open 7 days a week from mid-February to coincide with the school holidays and close at the end of November.
The activity is open rain or shine…."If it's raining, you might get wet, but this is Ireland and we never let a bit of rain stop us from having fun!"
Zipit is the perfect activity for team building, family days out or just for a fun day out with friends.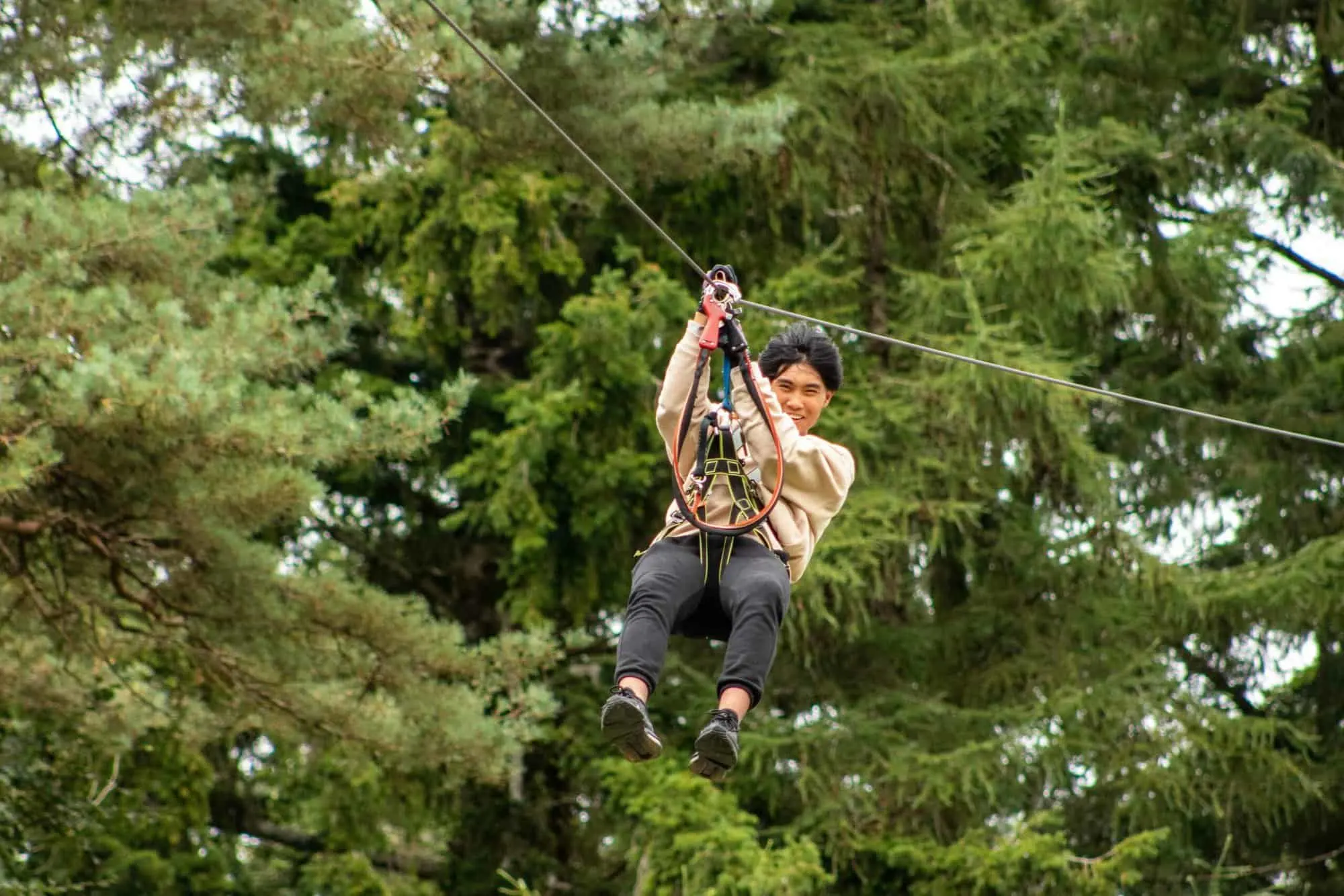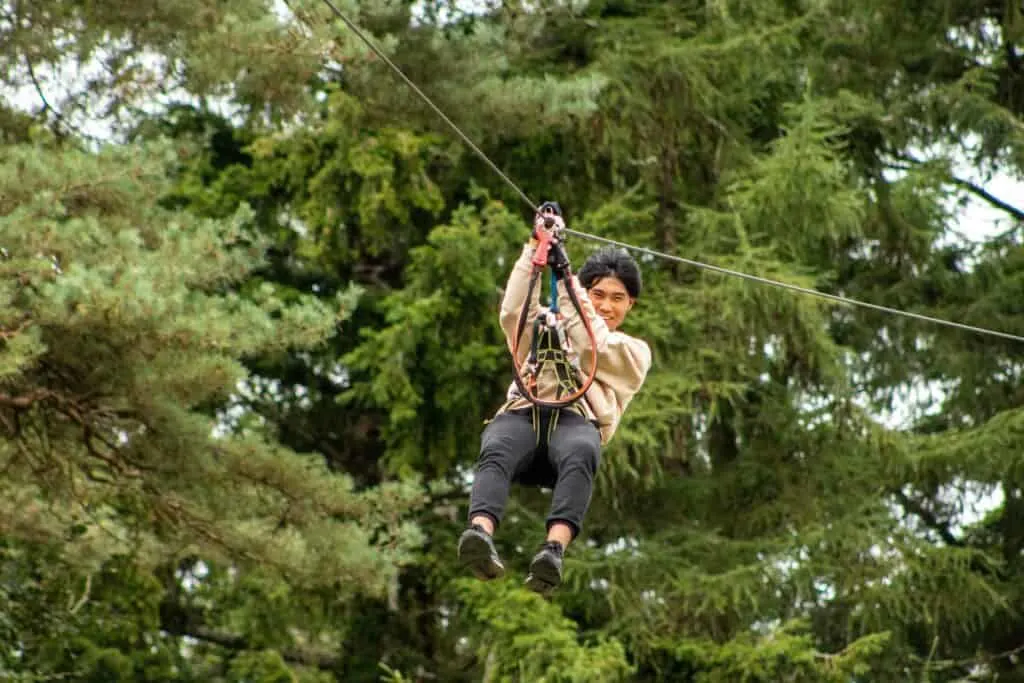 DUBLINIA
Keeping with the theme of vikings, Dublinia is a fun and interactive museum where you can step back in time to the medieval times. Learn about being a Viking warrior, try on the clothes and visit a smoky and cramped Viking house.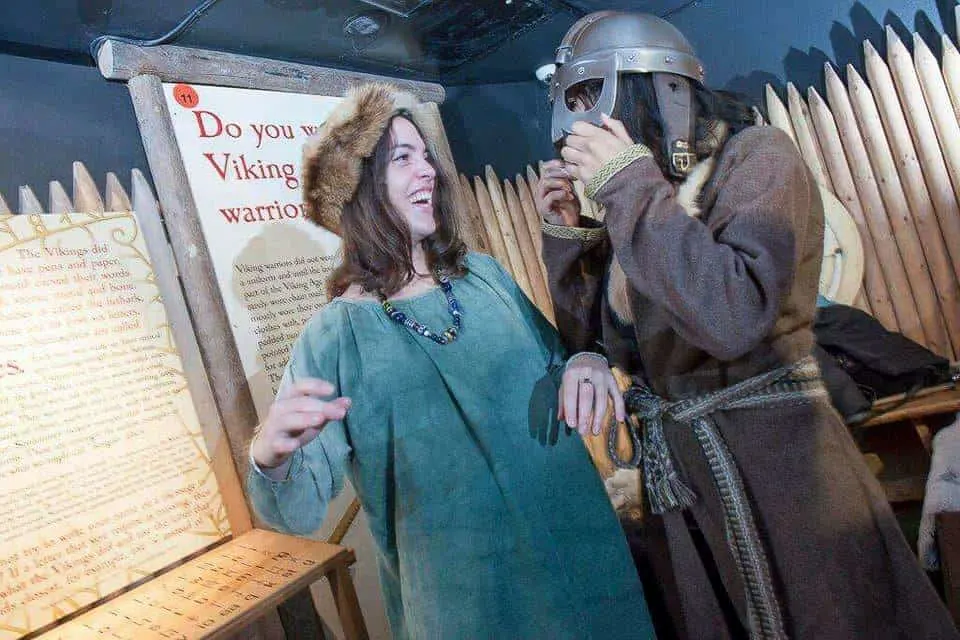 Visiting is an amazing historical lesson for little ones if they like that kind of thing. I would say 5+ is a good age to take kids to this museum. You can finish off the tour by climbing the Medieval tower and its 96 steps to the top.
You can download family activity sheets for your visit to Dublinia here.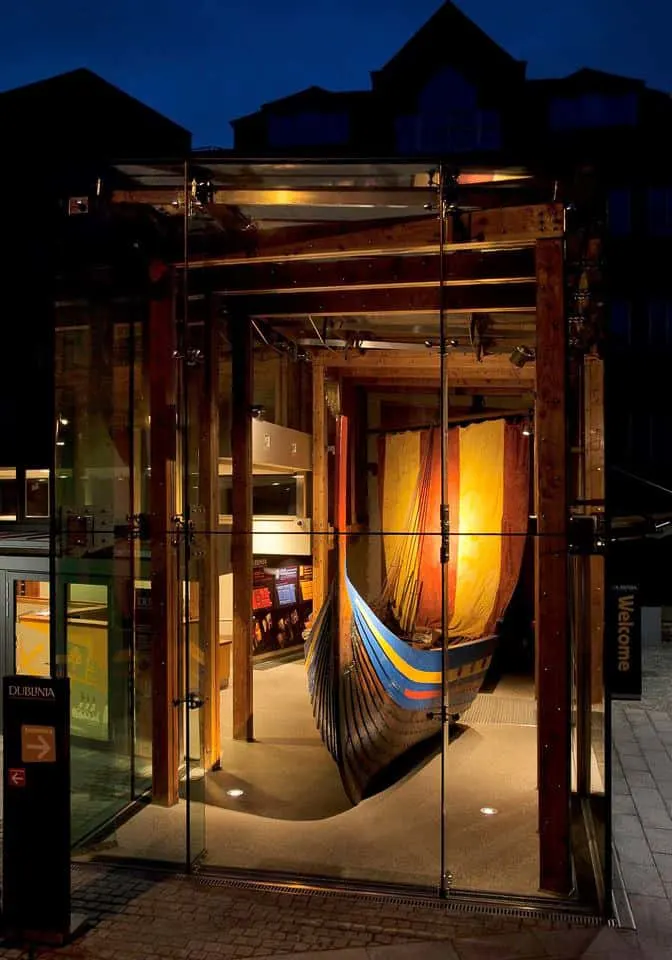 They have some great resources on their website. Including downloadable activity sheets and learning materials to keep them entertained throughout the visit.
THE ARK
The Ark is a fascinating cultural centre especially built for kids and based in the centre of Dublin. There is a tonne of different events and it's worth checking the website to see whats on but both free and ticketed events are held year-round.
Workshops cost around €11.50, while performances and exhibitions are priced around €15. It's the perfect place to spend a Saturday or Sunday with the family – who knows, your little one might just be inspired to become a world-famous architect.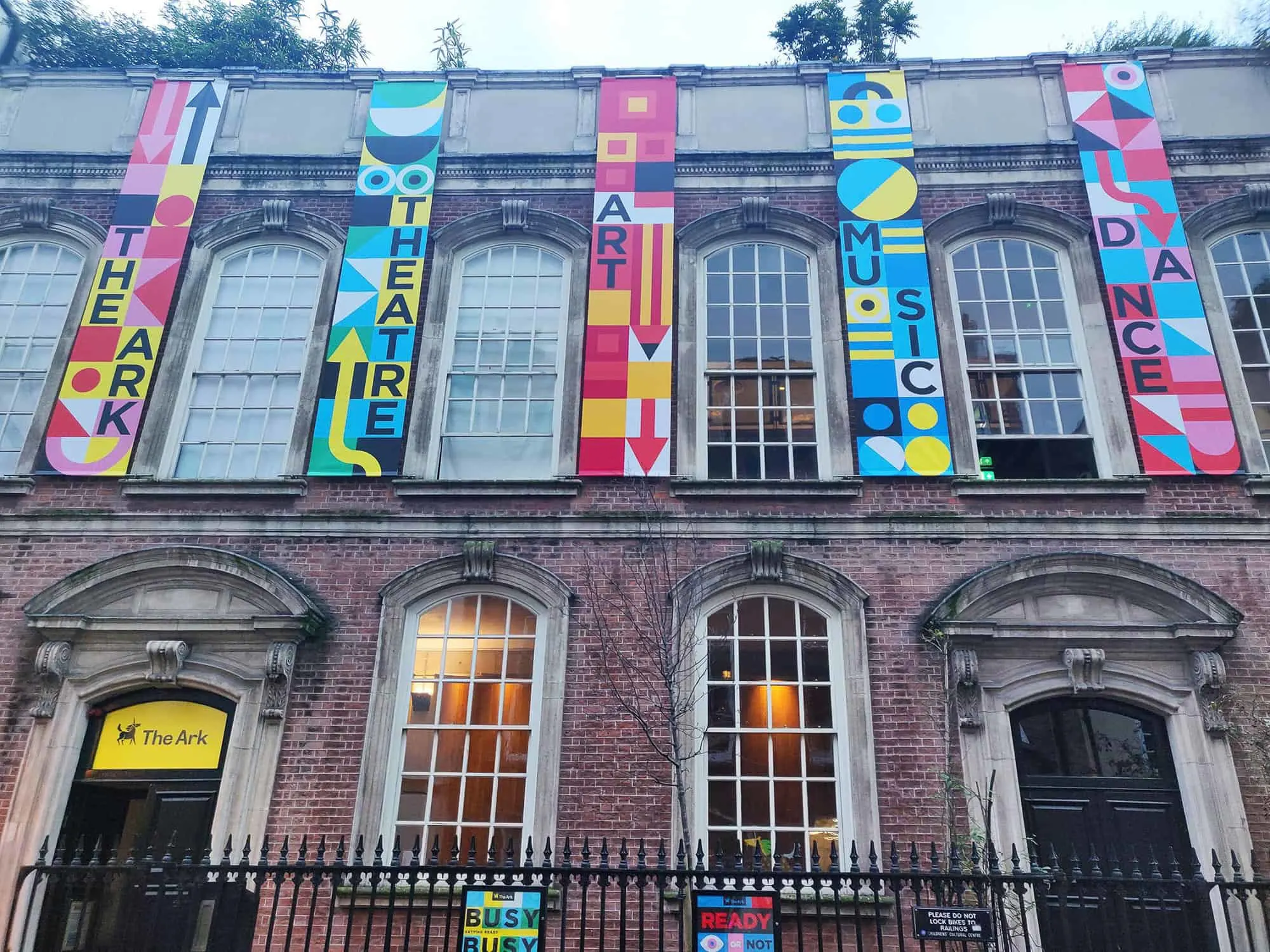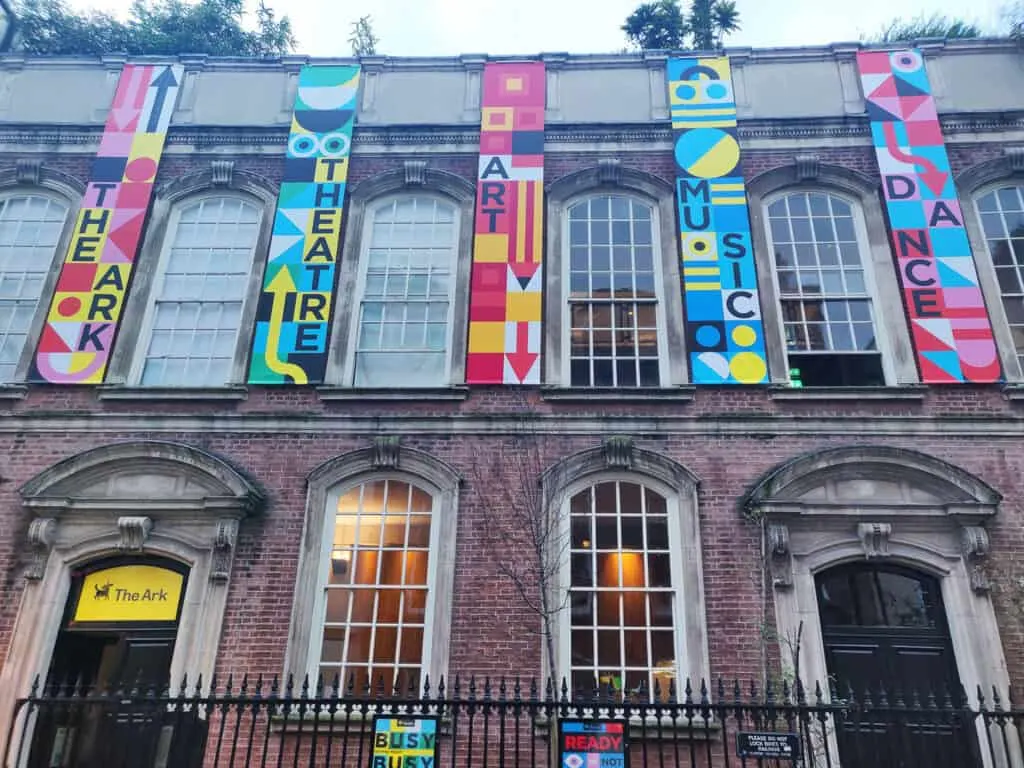 The Ark commissions, produces and presents work for, by and about children aged 2-12. This gives them the opportunity to engage with multiple art forms like theatre, dance, music and visual arts.
From interactive installations to music shows and mini-museums, the centre is quite a diverse space for things to do in Dublin with kids. Checkout the upcoming events here!
EPIC MUSEUM
The Irish Immigration Museum was recently voted Europe's Leading Tourist Attraction at the prestigious World Travel Awards, EPIC explores what it means to be Irish. It tells the stories of the 10 million people who left Ireland over the last 1500 years and what they have been able to achieve abroad.
One of the most high-tech interactive museums in Ireland and for that reason maybe a little above young kids. That said, my 4yo did love elements of it.
We were given a passport to stamp at all of the different stations. Each area had touch screens and educational information about how Ireland has evolved. My kids really loved the area where we learned about River Dance and the place where they could make digital postcards!
For more information and tickets click here.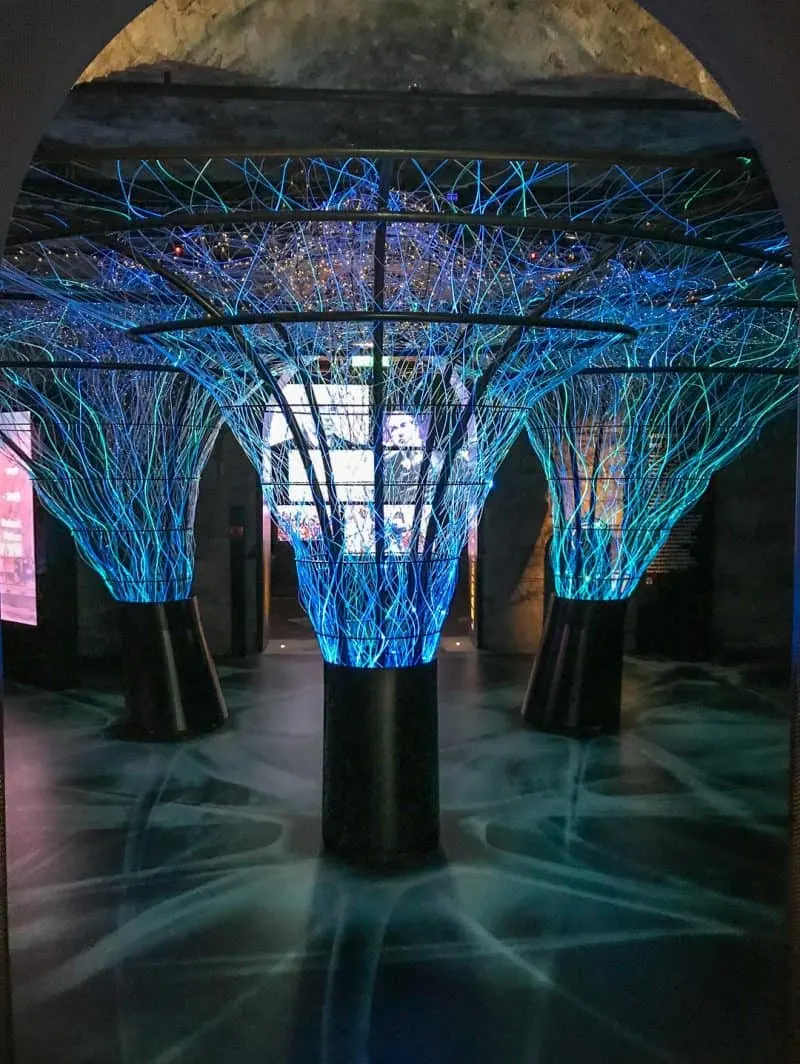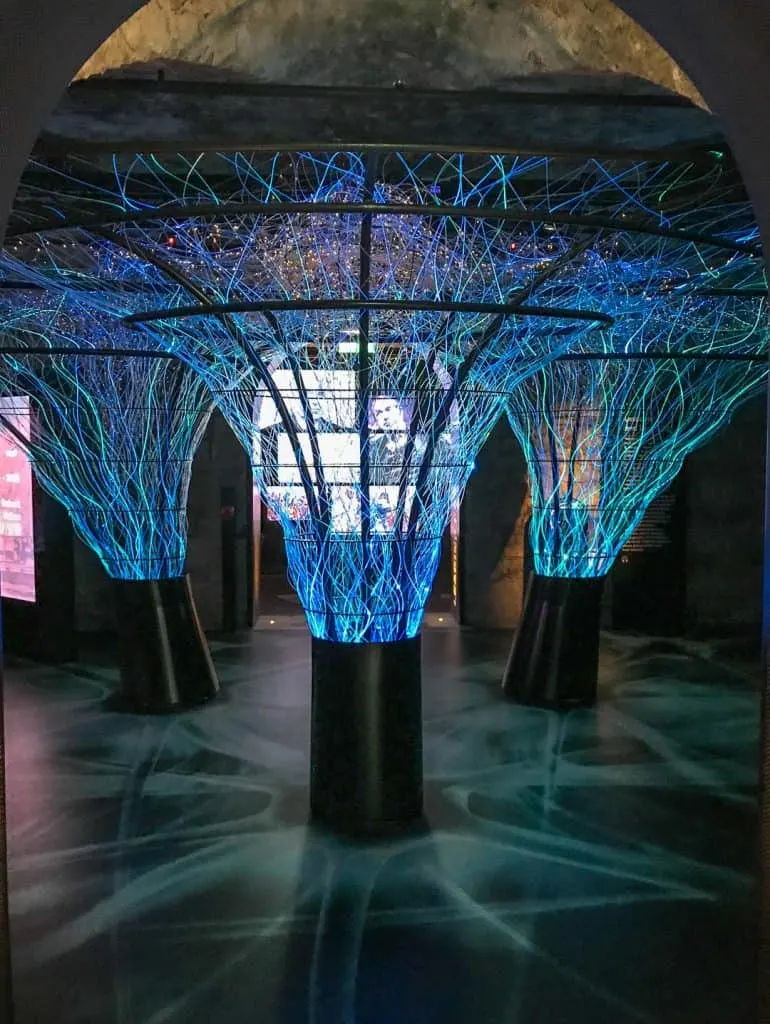 The National Wax Museum Plus
The National Wax Museum Plus is the first of its kind in Ireland. It features a variety of exhibits that take visitors on a journey through Irish history.
The museum is divided into four sections, which are: the enchanted forest, Hollywood stars and scientists, singers and sports stars and Irish heritage. The museum also includes a café with an outdoor terrace for visitors to enjoy their coffee or tea. The museum is open daily from 10am – 7pm.
The museum now also features the Time Vaults of Irish History and Mythology. This area recreates Ireland's cultural heritage down through the ages.
Due to the nature of the building itself, at busy times the museum is unable to cater for several buggies so it is recommended to take a baby carrier with you when visiting with little ones.
For tickets to The National Wax Museum Plus click here.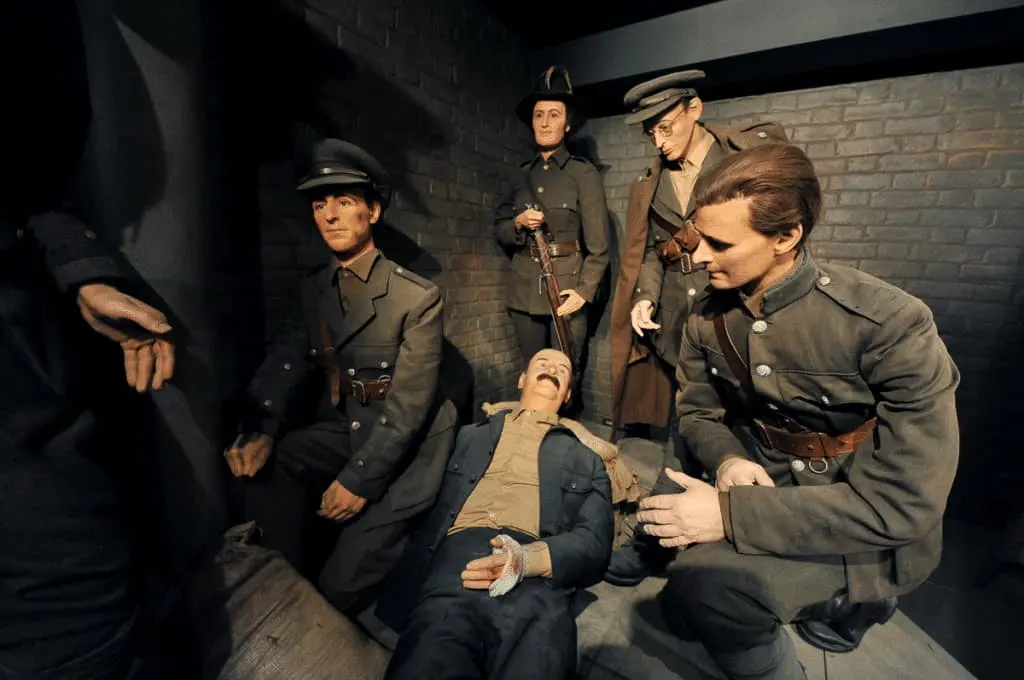 GAIETY THEATRE
One of my all time favourite memories as a child was visiting the Gaiety Theatre with my grandmother. She use to take us once a year and I absolutely loved it.
Things haven't changed too much at The Gaiety but it remains a prominent influence on Irish arts and theatre.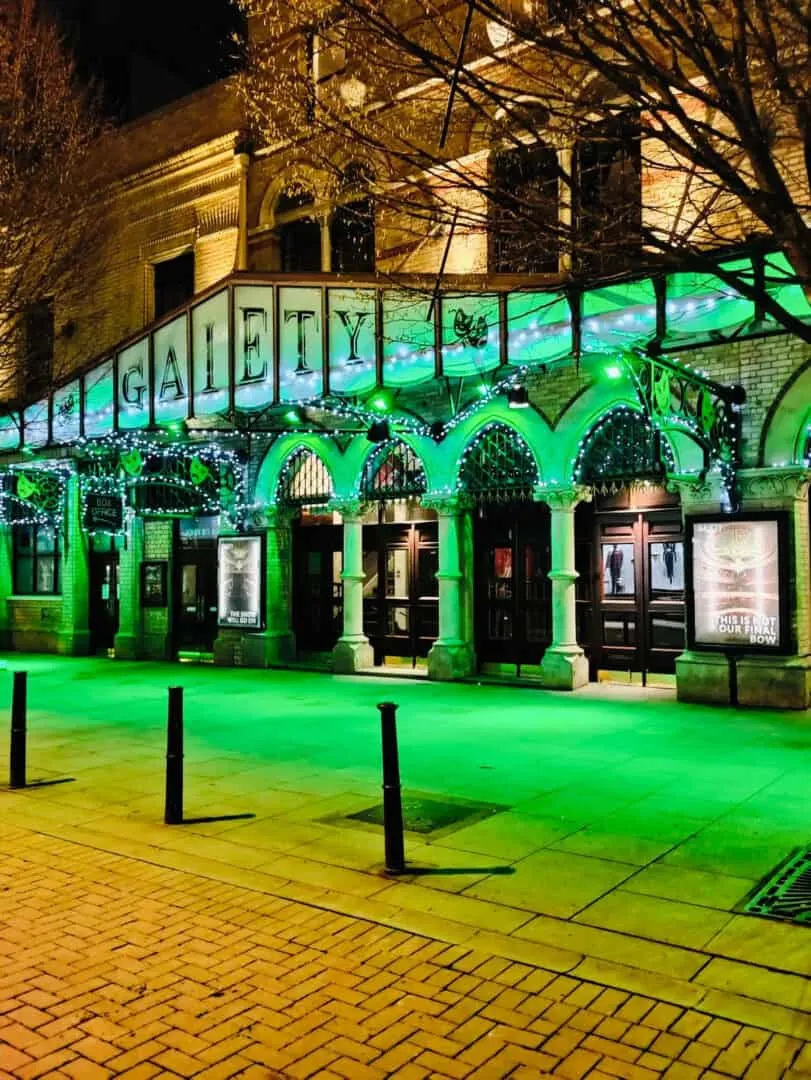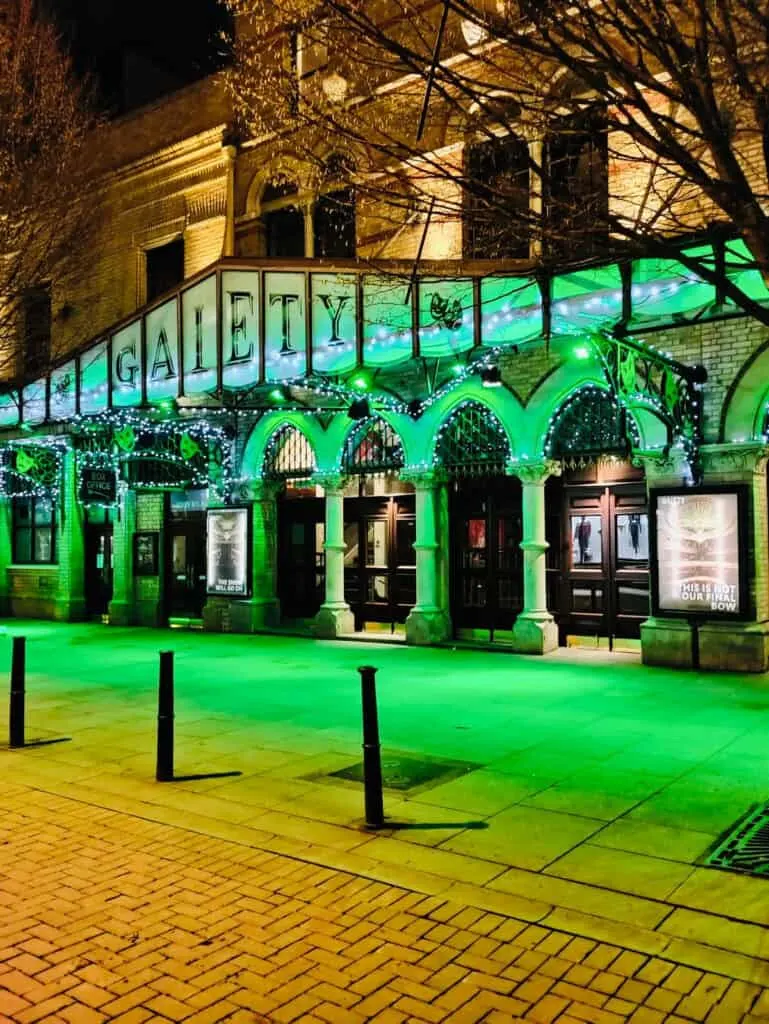 They regularly have family-friendly shows and performances on throughout the year including this year's Gaiety Pantomime, 'The Jungle Book'.
Join Mowgli, the man-child, as he swings and sings his way through this jungle journey. Filled with Panto monkey-business, meet all your favourite jungle friends along the way, plus a few familiar animal crackers.
The Jungle Book is showing from the 27th November to the 8th January and tickets start at 21 euros.
Some of the other upcoming shows include and an all time Irish favourite, Riverdance!
ST. STEPHENS GREEN
St Stephen's Green is a beautiful park right in the centre of Dublin. It's a photographers haven with little stone bridges crossing a lake, manicured flower beds and walkways through stunning greenery.
The park is a lovely escape from the city and an ideal place for a picnic lunch or some time in the playground. The playground has lots of features for younger and older children, with climbing frames, slides, swings, it's a nice place to start a day in Dublin City.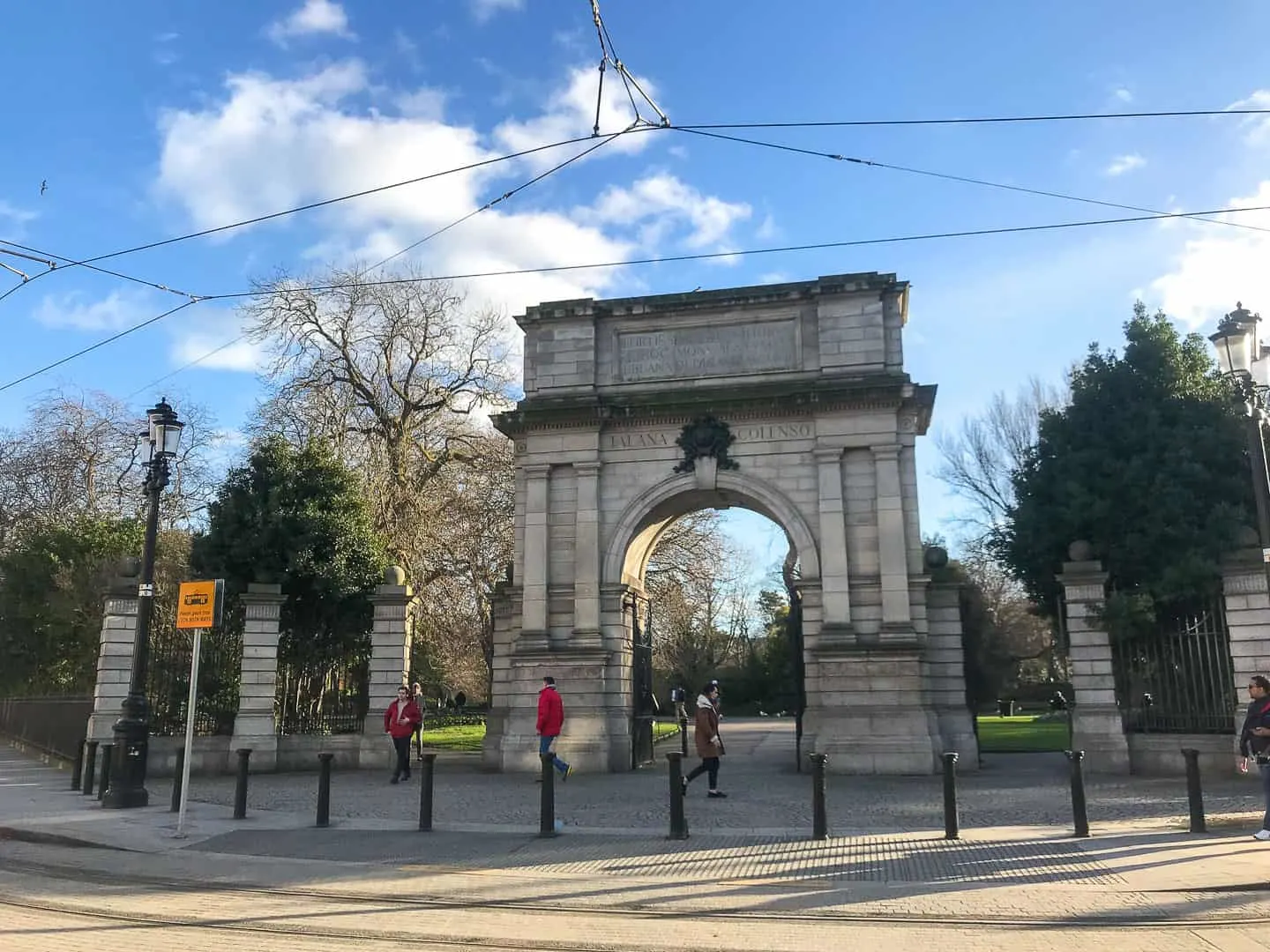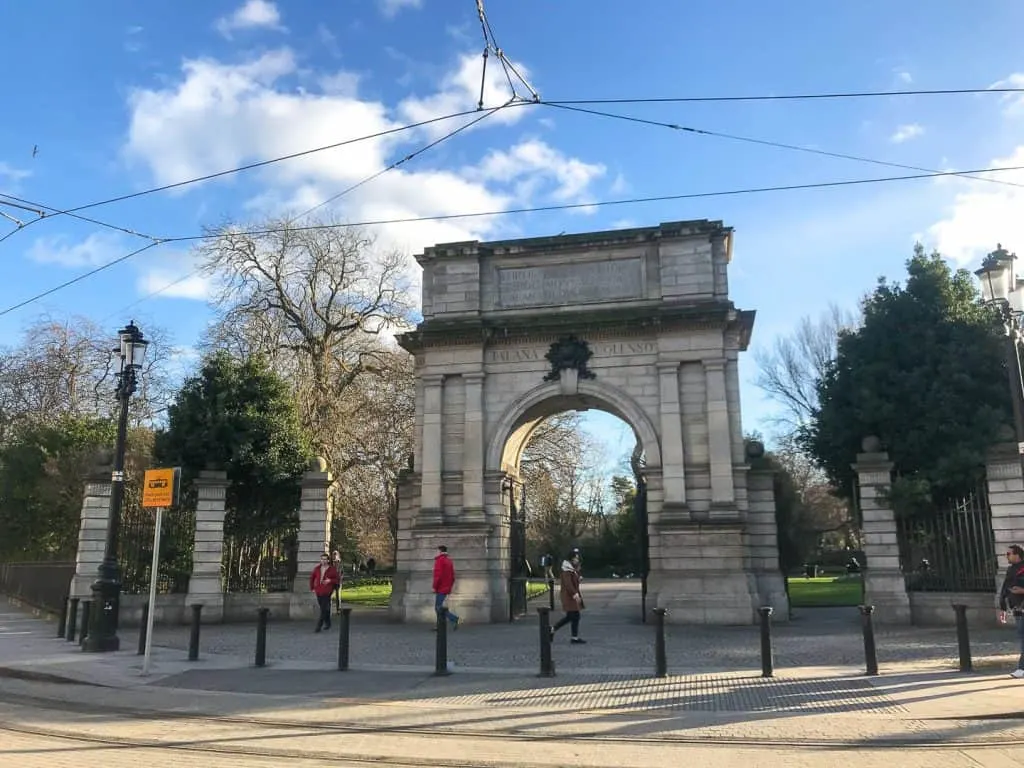 The park and surrounding Georgian houses are featured in a number of movies and is one of the most filmed locations in Ireland. One of my favourite places is the nearby St. Stephens Green Shopping Centre.
It has stunning glass and iron interior, a giant clock in the centre, and beautiful staircases that compliment the architectural wonder. It's well worth wandering in for a coffee or just a photo!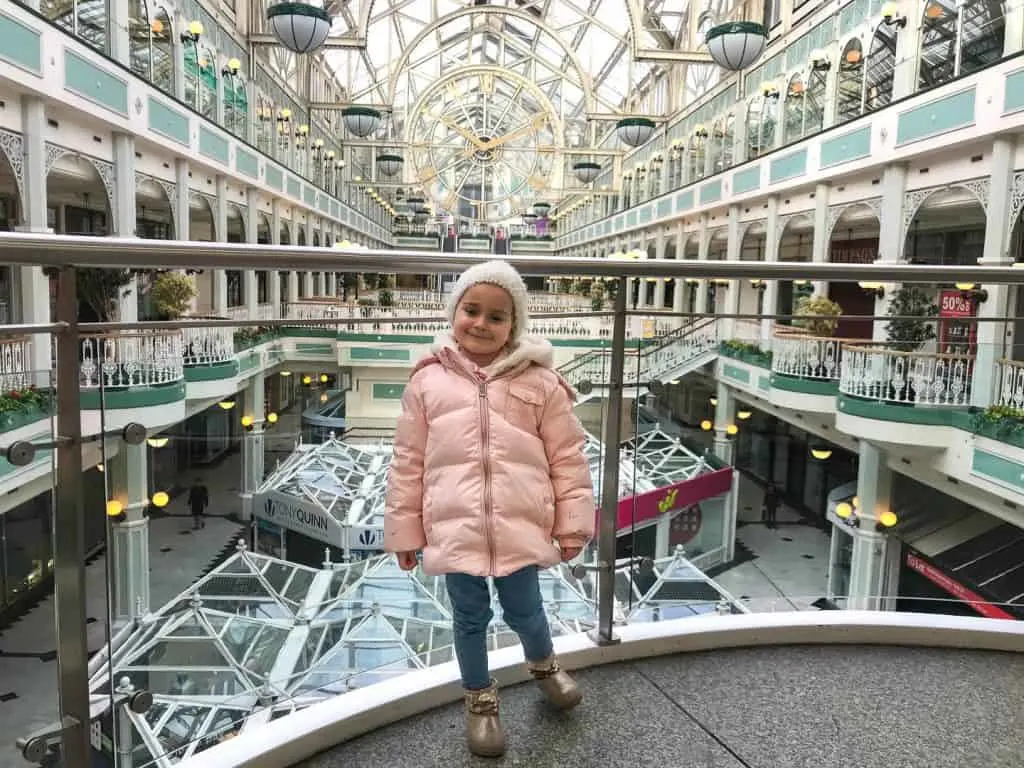 GRAFTON STREET
Grafton Street is the heart of Dublin and one of the main areas in the city. It's filled with boutique and designer stores, beautiful flower stalls, as well as souvenir shops and cafes. It is a must-see even if you only have 3 days in Dublin. One of my favourite things to do in Dublin with kids is walk the length of Grafton Street and listen to the many talented, often young buskers. I am always blown away by the level of entertainment you can simply get on the streets of Dublin.
One of the best places to have a coffee in Dublin has to be in Bewleys Cafe. It's recently undergone a multi million euro makeover and restored to perfection. Checkered tiled floors, stunning fireplaces with burning logs and preserved stained glass windows, it feels like stepping back into the 1920's.
Although this is a super fancy cafe, they are welcoming of little kids. The staff were so lovely to my two on our last visit. I highly recommend the hot chocolate, the kids will love the mini version, its extra special, I won't spoil the surprise!
TEMPLE BAR
The one place every person that has visited Dublin will have been to is Temple Bar. It is the tourist epicentre of the city! Cobbled streets, colourful buildings painted in bright colours, buskers filling the streets with Irish music, the area is best known for the pubs and nightlife.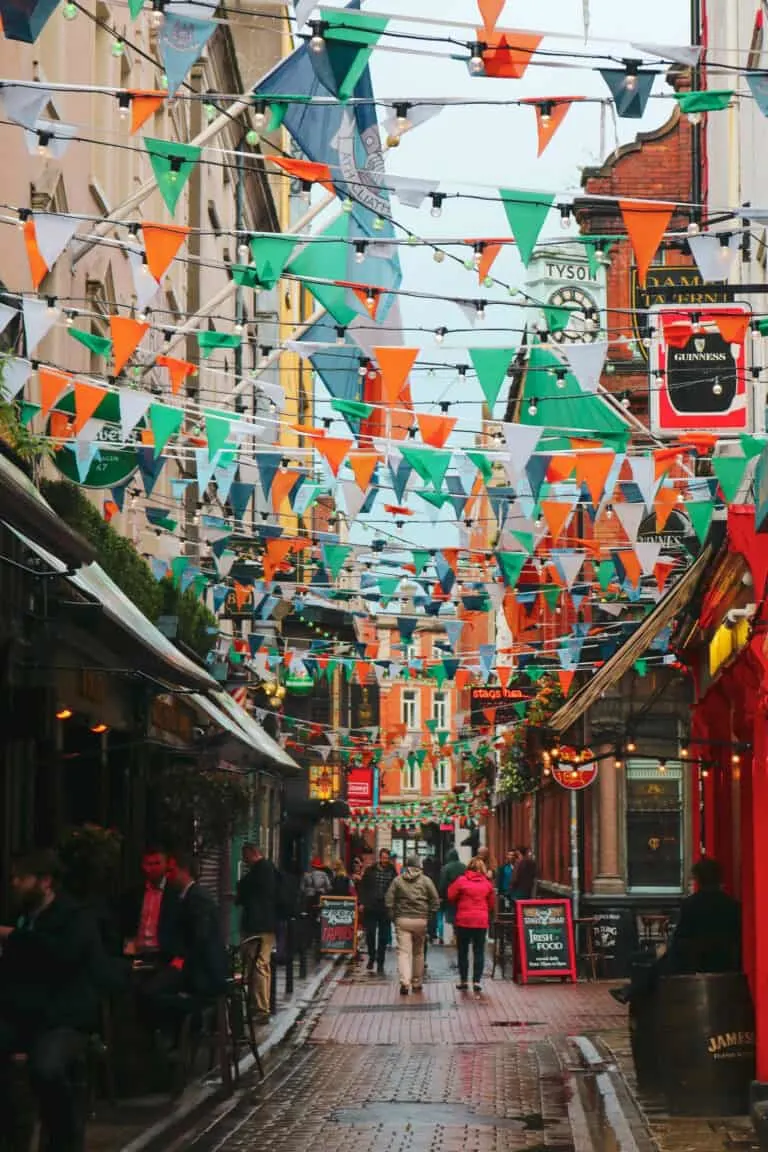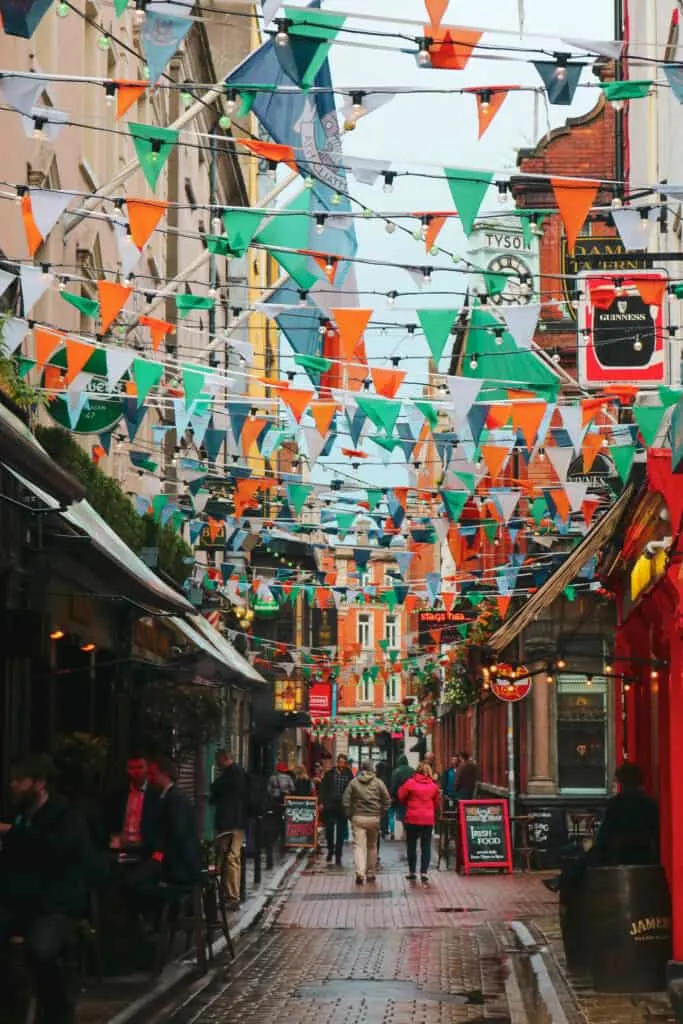 That said, it's a really lovely place to walk through during the day as well, and the kids generally love the live music on the streets.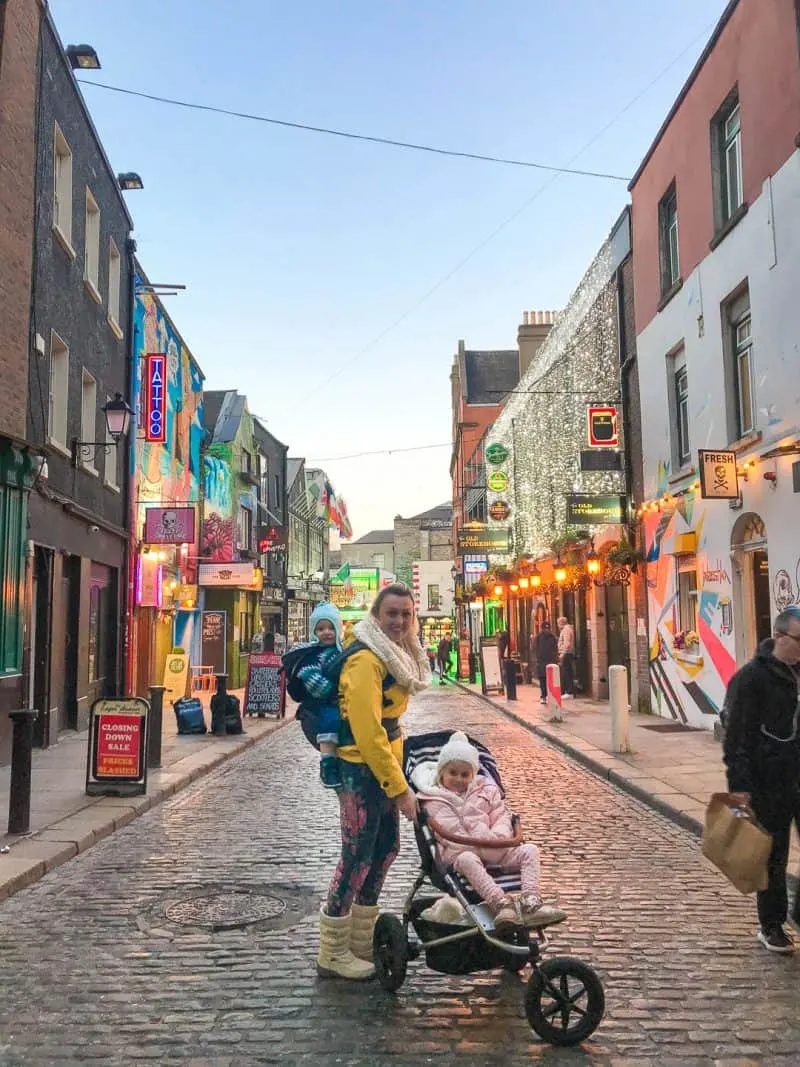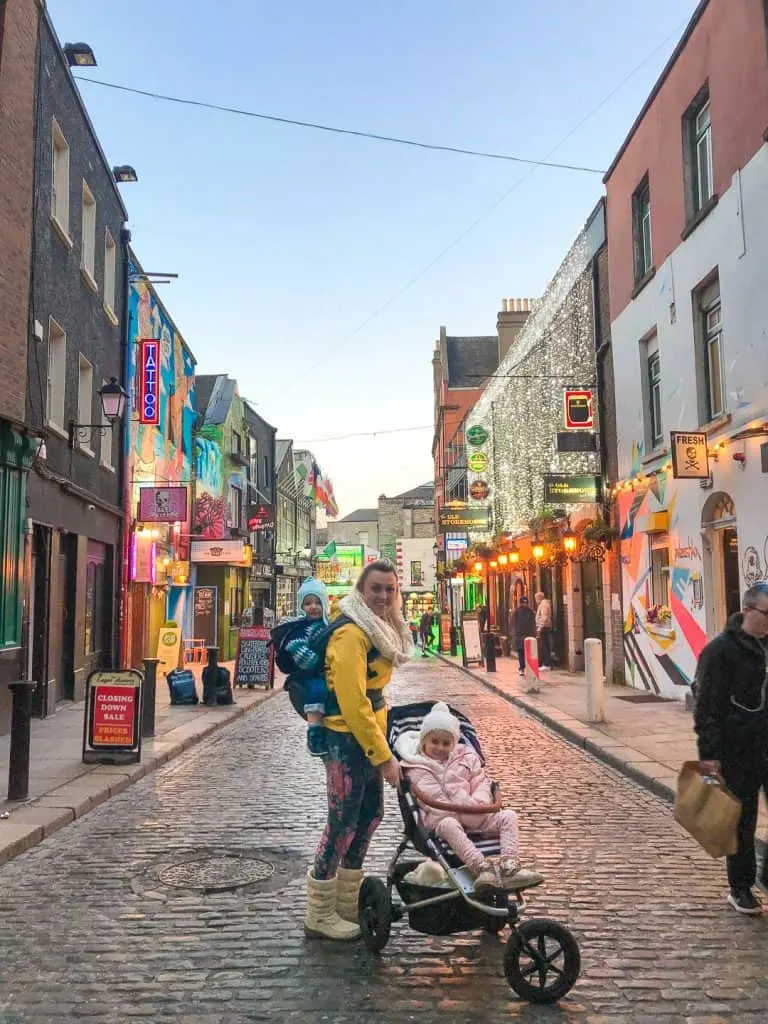 GEORGIAN DOORS WALK & MERRION SQUARE
The buildings around Merrion Square are iconic to Dublin with their beautiful coloured Georgian front doors. There is a sign posted walk around the area and it is really fascinating to see such preserved historical buildings with a splash of vibrant colour for good measure.
In the centre of Merrion Square there is a playground themed around Oscar Wilde's short story, The Selfish Giant. It's certainly one of the nicer playgrounds in the centre with fascinating sculptures and beautifully landscaped flower beds.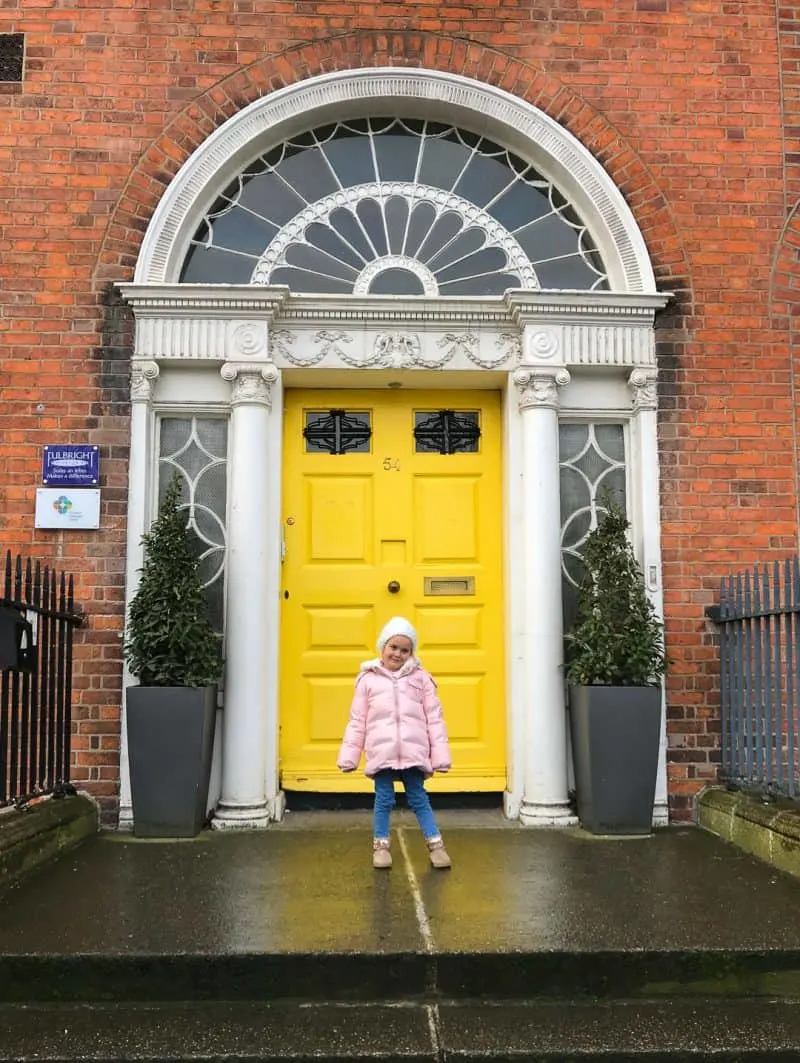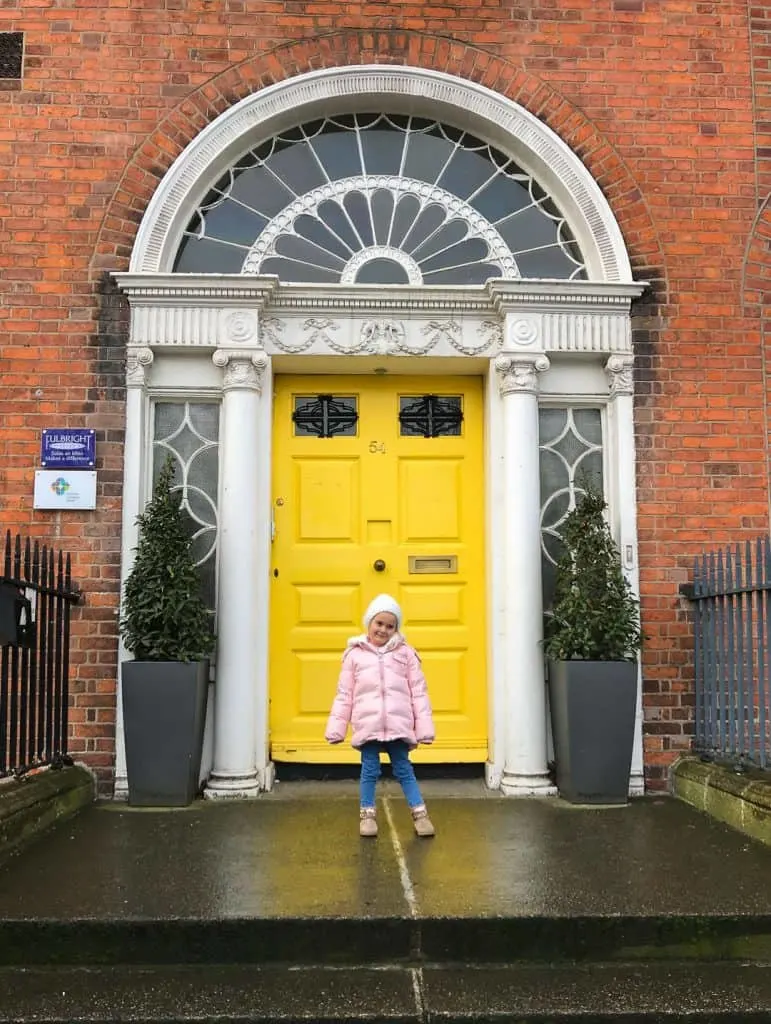 Imaginosity
Imaginosity is a big hit with local families and visitors alike. It's essentially a children's museum dedicated to all things fun, play, learning and discovery. We are big fans of museums dedicated to little ones and it is great to see them in so many cities nowadays.
With more than three floors in a massive buildings, its a vast space for little ones to discover and a full day out. There is an area for baby and toddlers on the third floor and the museum is suitable for those up to around aged 9 according to their website.
From a doctor surgery, to a bank, and a post office, to a garage, kids can get a really good insight into different professions through role play. At 8 euro pp, its a great price for a fun filled day out.
Go To The Beach
Lets be honest, there are no tropical beaches in Dublin. They are often wild and windy but we have some very cute coastal towns. Many have charming street markets, traditional candy shops and some great restaurants. Dun Laoighre, Bray and Howth are some firm favourites among locals for a brisk weekend walk on the beach, followed by a yummy traditional lunch.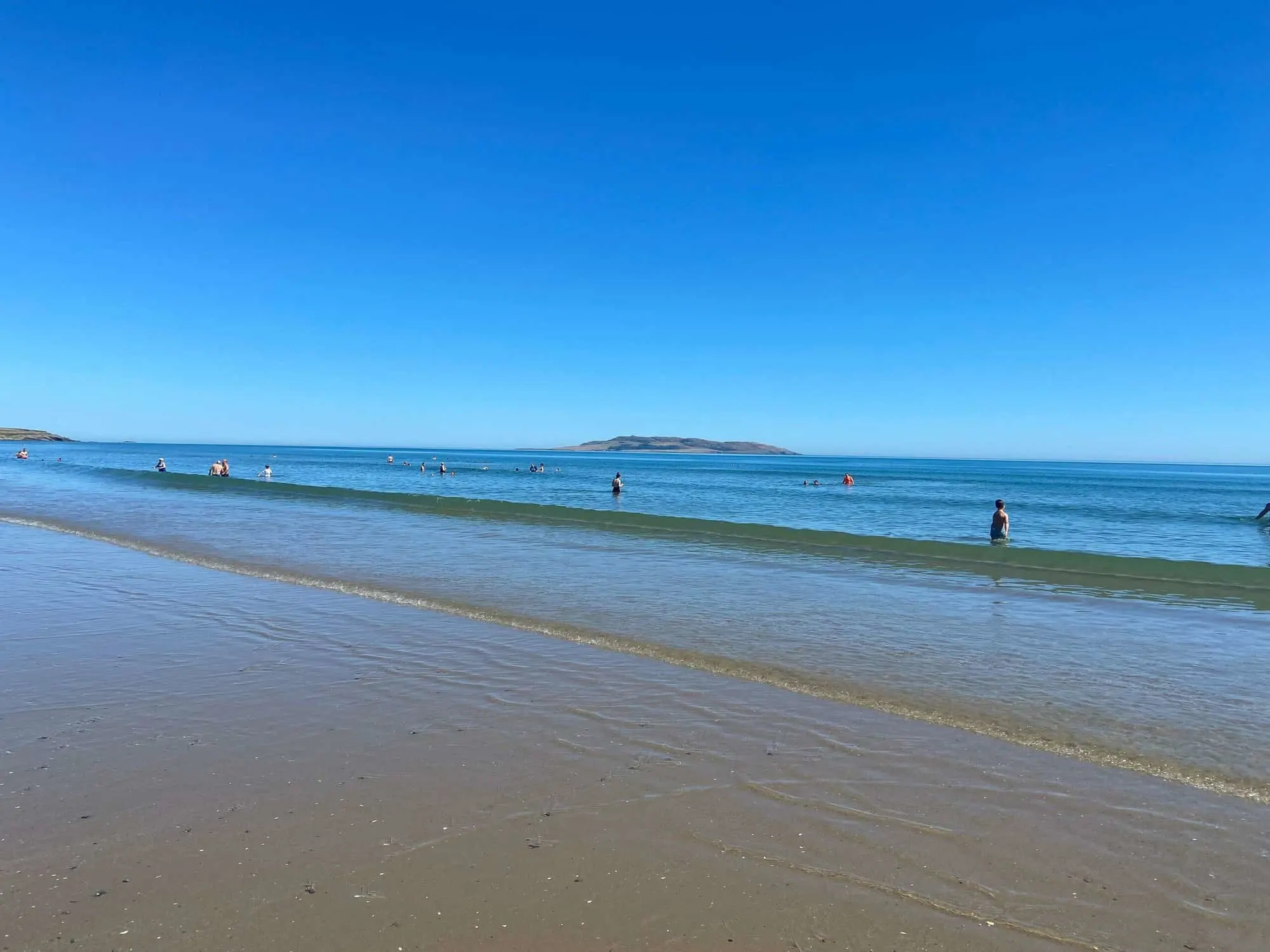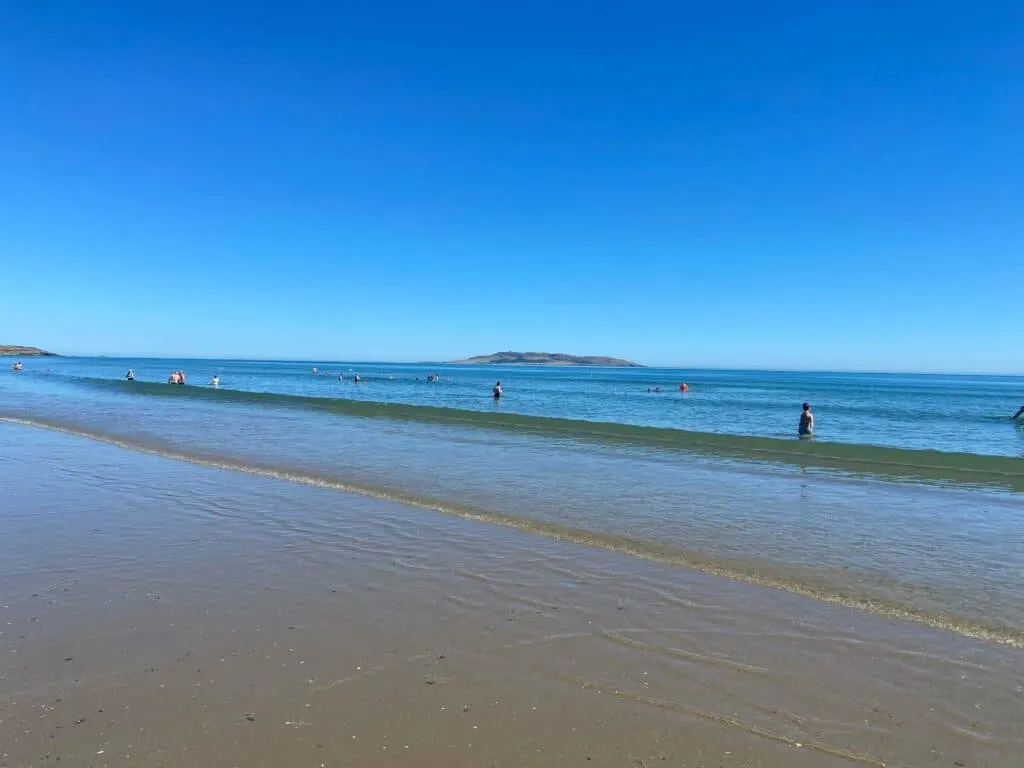 MALAHIDE CASTLE
800 year old, Malahide Castle is only a short distance from Dublin Airport and has some stunning grounds for families to explore. The medieval castle is surrounded by places of discovery, from the Butterly glasshouse to the fairy trail in the woods, it's a fantastic day out for kids and one of the must-see castles in Ireland.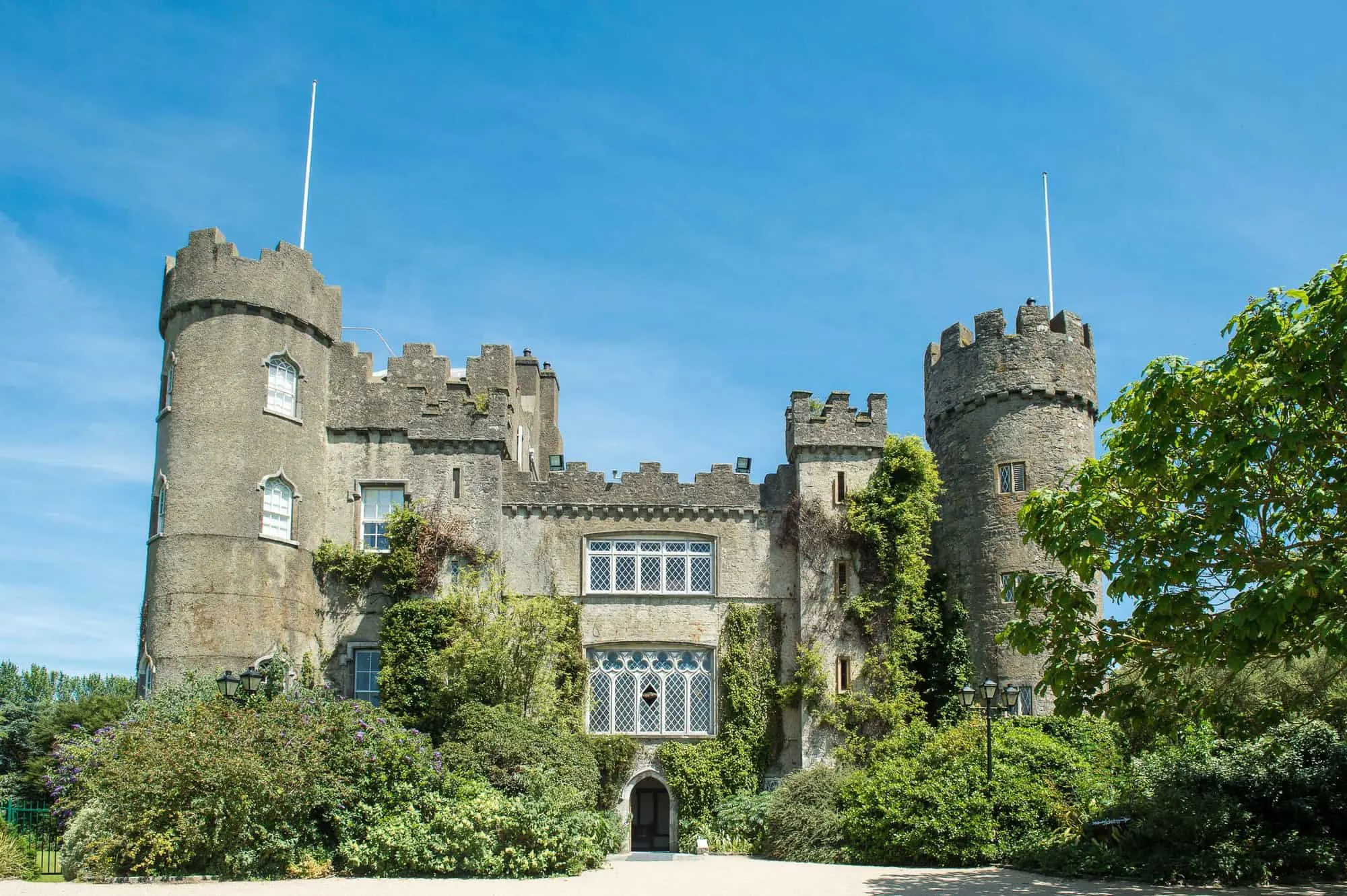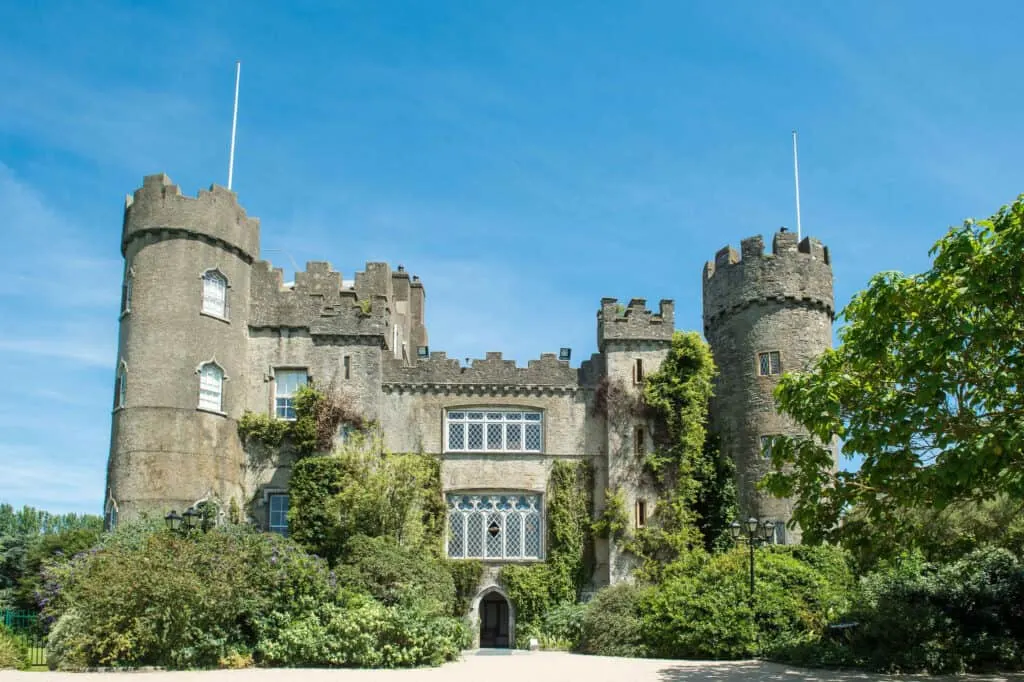 The playground is an amazing space for kids of all ages and not to mention a tour of the castle itself. There is a tonne of things to see and do both inside the grounds of the castle and in nearby Malahide village. To find out more about taking a tour of the castle and surrounding areas, click here.
THE PHOENIX PARK
The Phoenix Park is probably the most famous of all within Ireland. Home to resident deer, it draws wildlife spotters and animal lovers alike. Its also home to the Irish president and some very quaint old buildings surrounded by stunning parkland.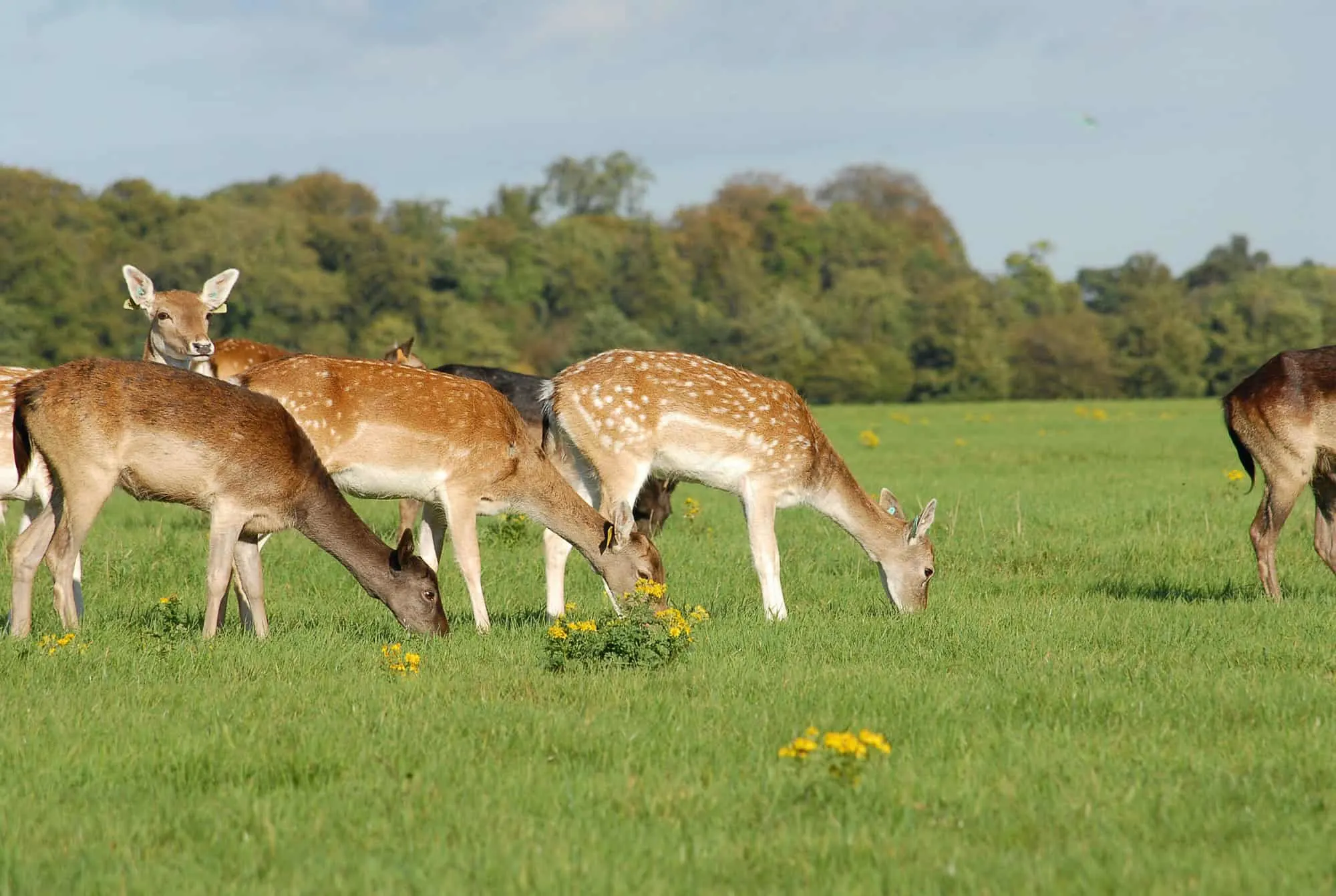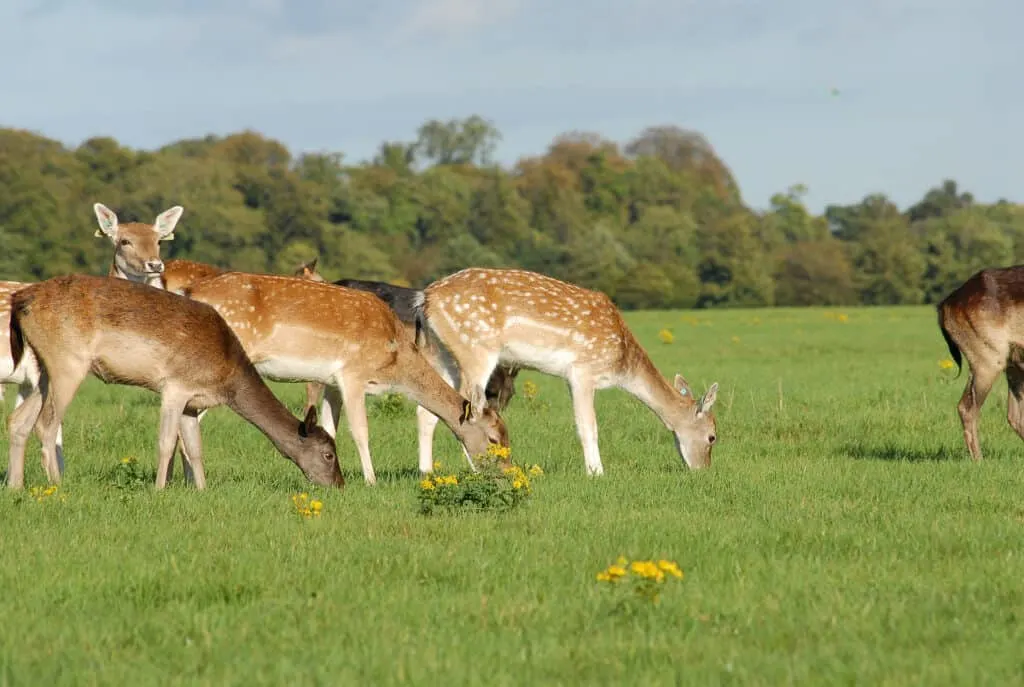 Phoenix Park is a huge space and of course has a playground for little ones as well as a cafe and many landmarks. I love taking the kids to see the deer grazing in the fields.
DUBLIN MOUNTAINS
GLENDALOUGH
Like I've mentioned previously the Dublin Mountains is my happy place, I always visit when I go home. Glendalough is a glacial valley with an ancient monastery.
Stunning mountains surround a mirror lake and most of the area has a board walk allowing little visitors to get around the site easily. There are a few different hikes but the boardwalk is certainly the easiest and most doable with kids.
If you'd like to take an organized tour of Glendalough, you can check out this one.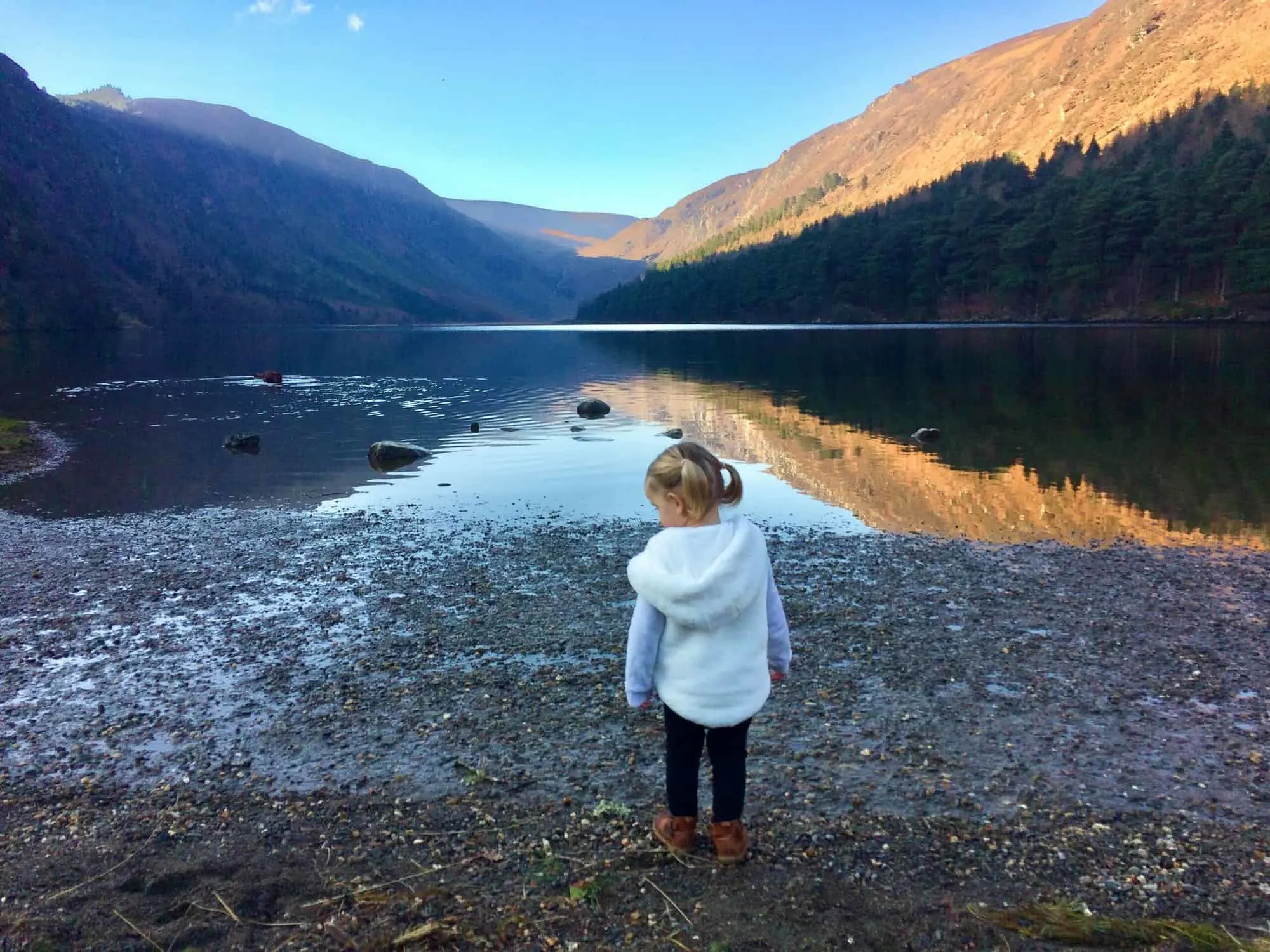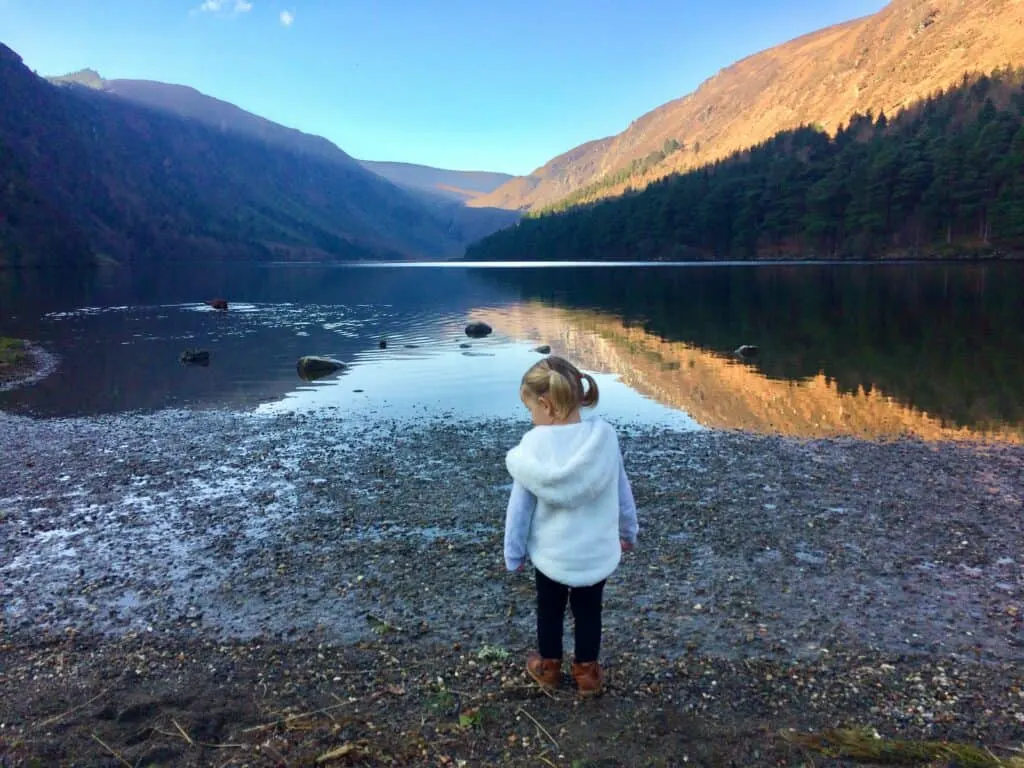 POWERSCOURT
Powerscourt is another hit with many locals. Featuring a stunning waterfall and lush green surroundings, many people visit with picnics in the summer. That said, its also lovely on cooler days for hiking.
The waterfall area is part of the wider Powerscourt Estate and also has a cafe and a world famous 'dolls palace' appealing to many children. The garden grounds are really beautiful and probably a reason so many people get married at Powerscourt Estate.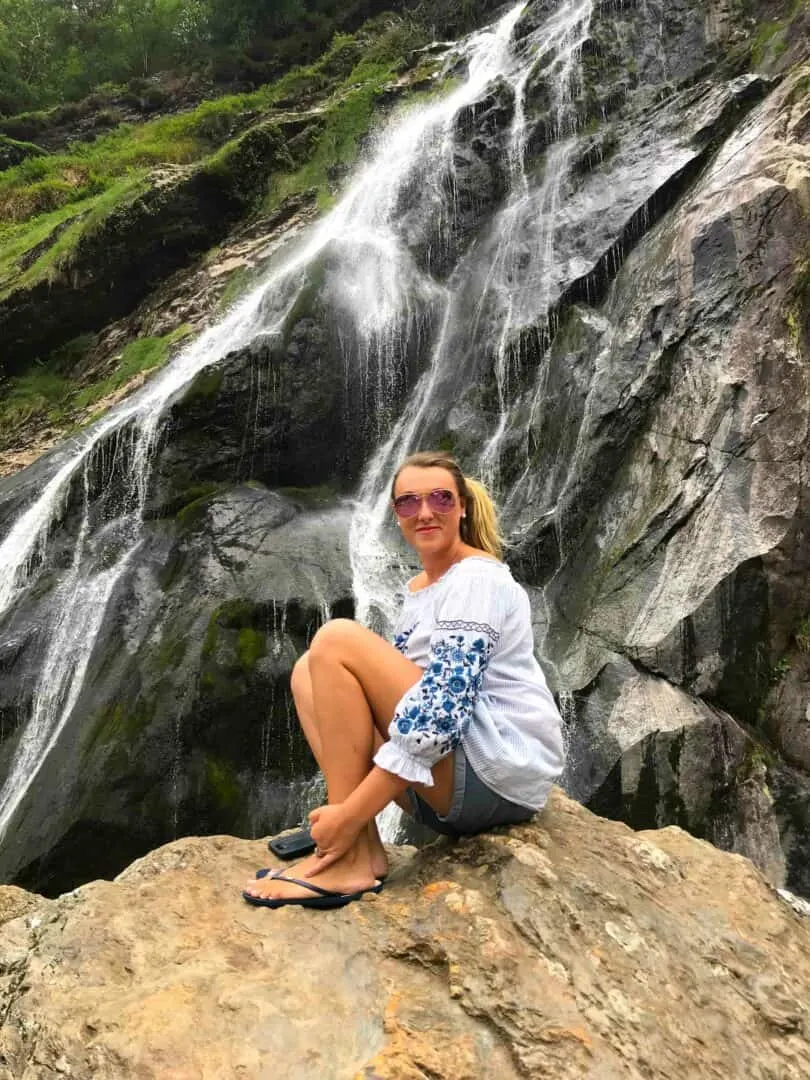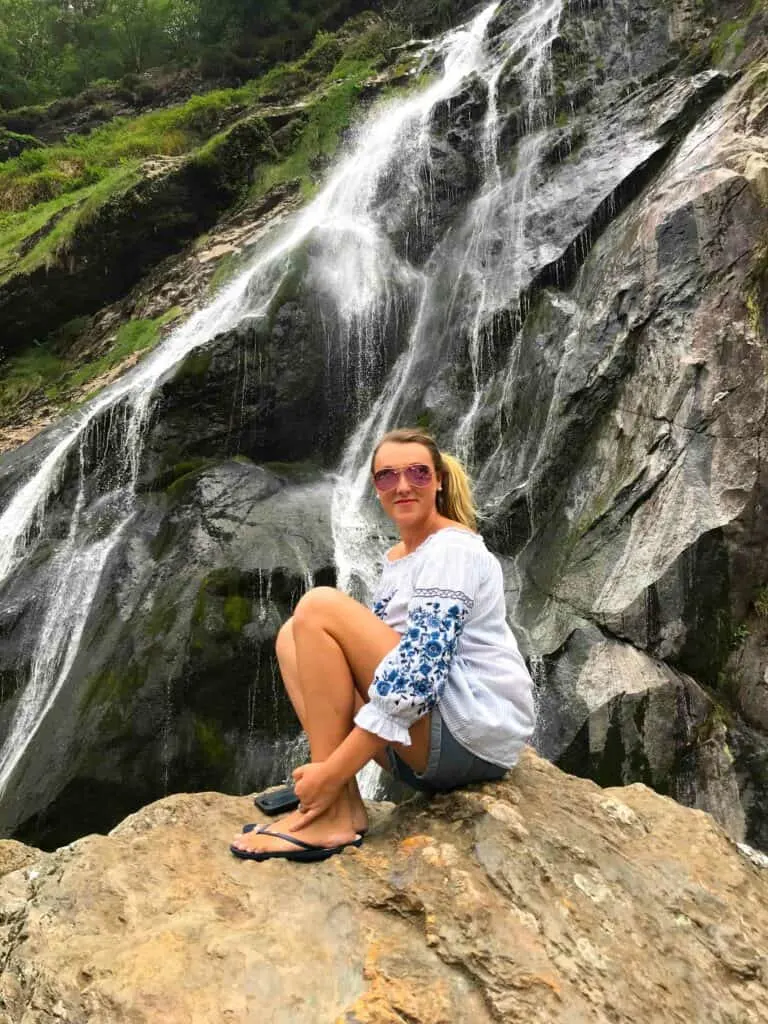 DUBLIN TOURS
If you prefer arranged tours rather than having to DIY your trip, I highly recommend checking out all the amazing tours on getyourguide. They have a whole array of classic and unique tour options within the city and outside of it (and even airport pickup).
Headed to Northern Ireland as well? Check out our Northern Ireland with Kids post or this Belfast food tour!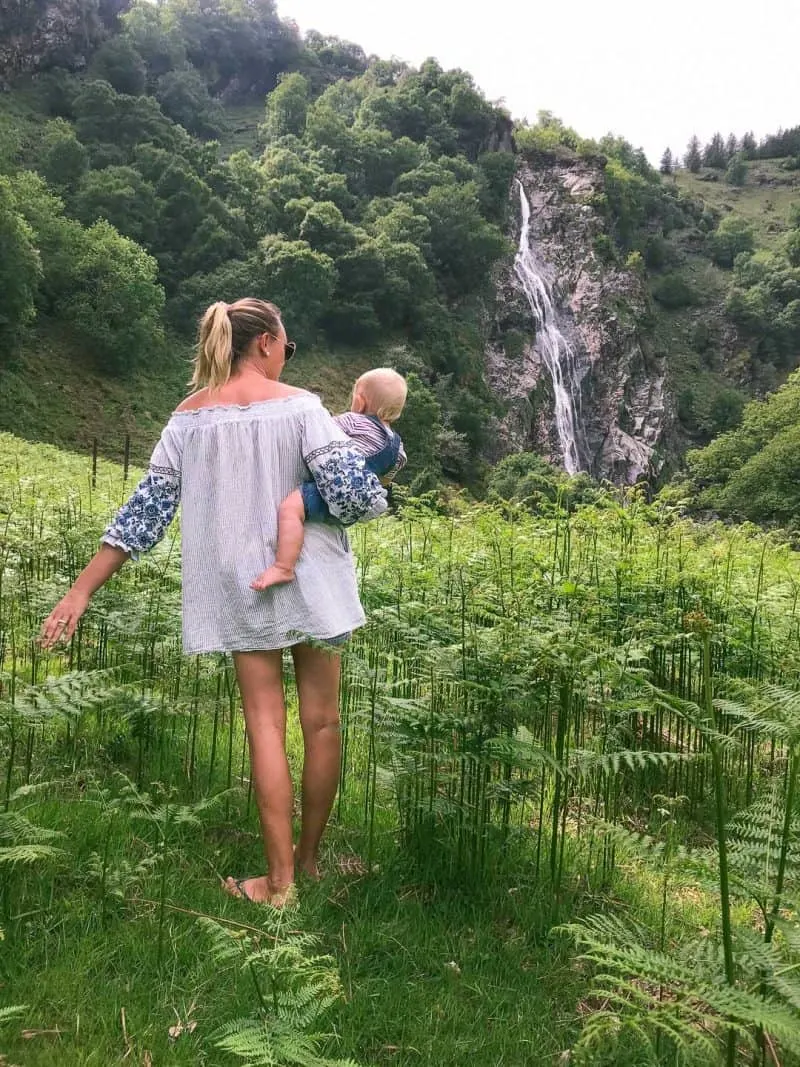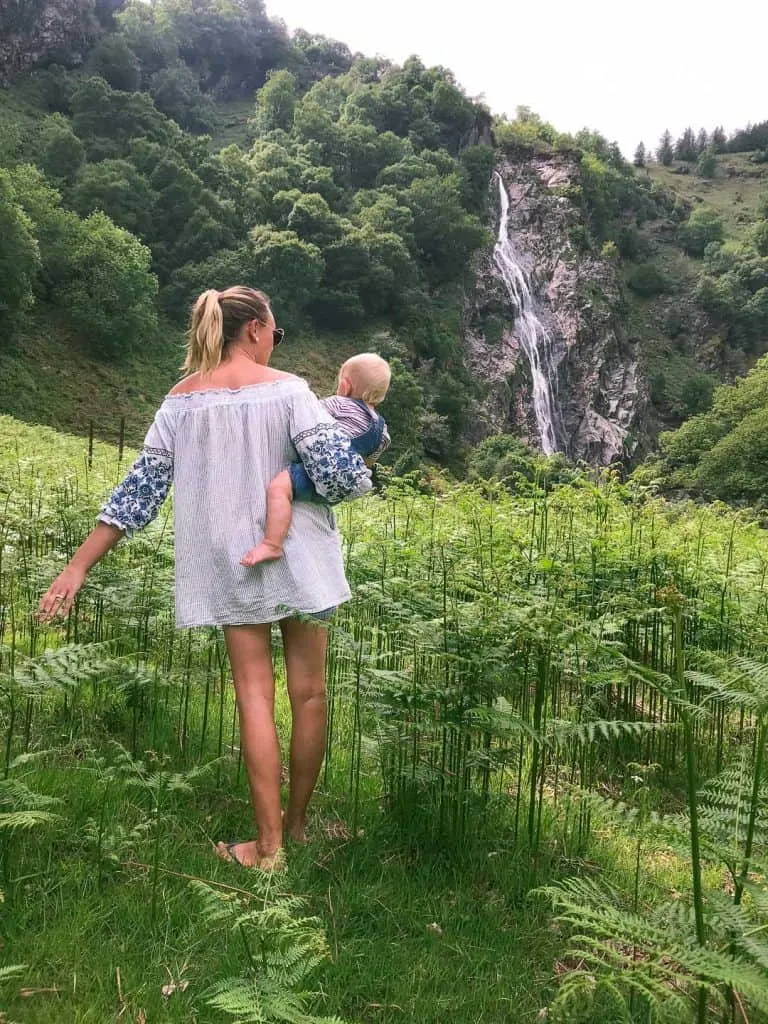 FAMILY-FRIENDLY ACCOMMODATION IN DUBLIN
Apartments
Staycity Aparthotels Dublin Castle is conveniently located just a short walk from Central Dublin and its major attractions including Saint Patrick's Cathedral, Trinity College and Temple Bar.
Aparthotels are always a great option for families as they come with a fully equipped kitchen and restaurant on site.
This one in particularly has been rated 9.3 for a stay with kids on booking.com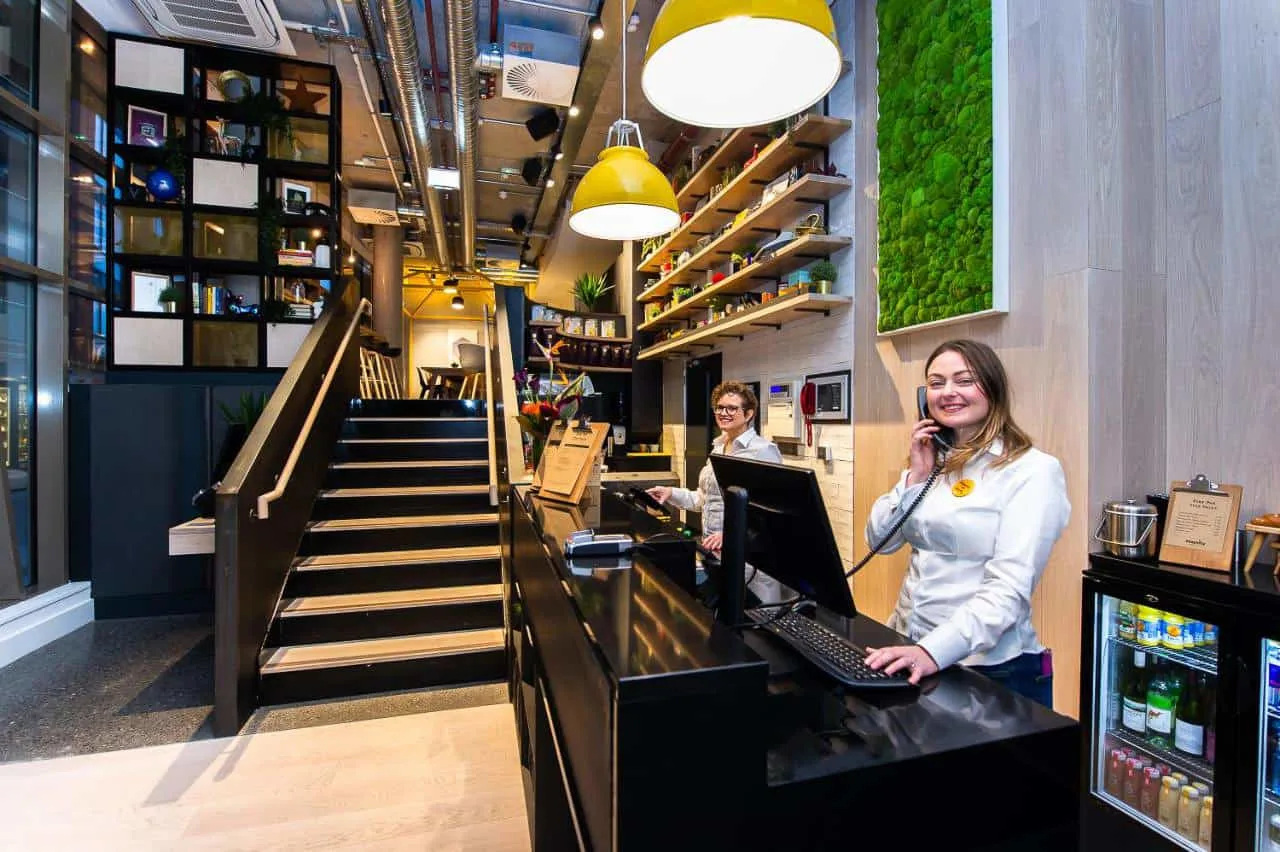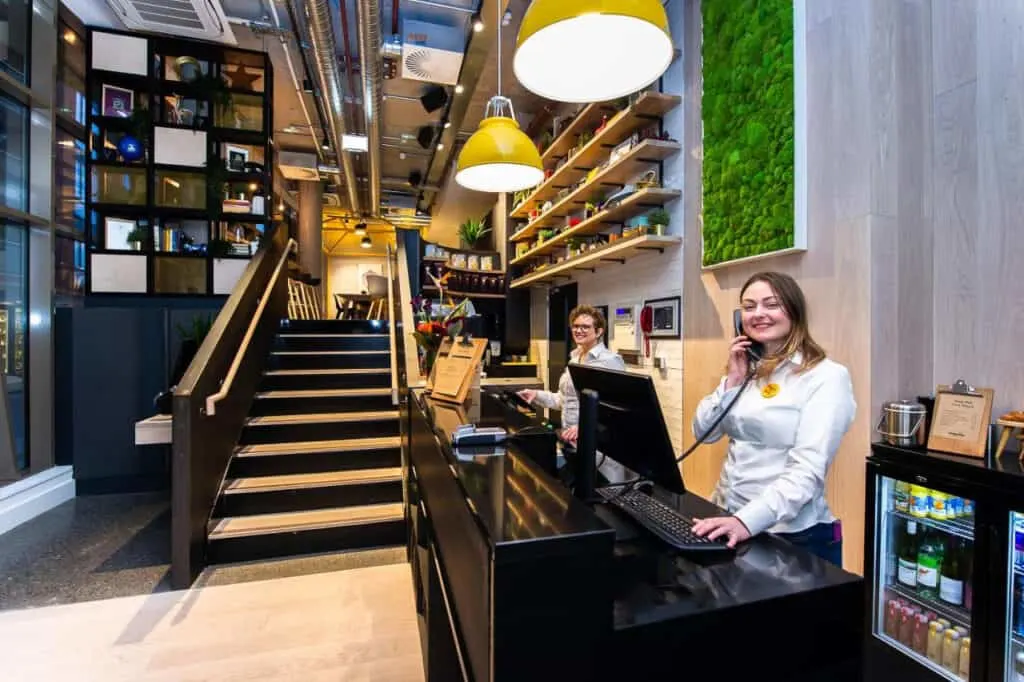 Zanzibar Locke
Another highly rated Aparthotel for families located in the heart of Dublin is the Zanzibar Locke. These beautifully styled apartments comes with an on site restaurant, bar and 24-hour front desk.
Popular points of interest near Zanzibar Locke include Dublin Castle, Trinity College and is situated right next to the river Liffey, with some apartment options overlooking the river itself.
To book a stay at the Zanzibar Locke click here.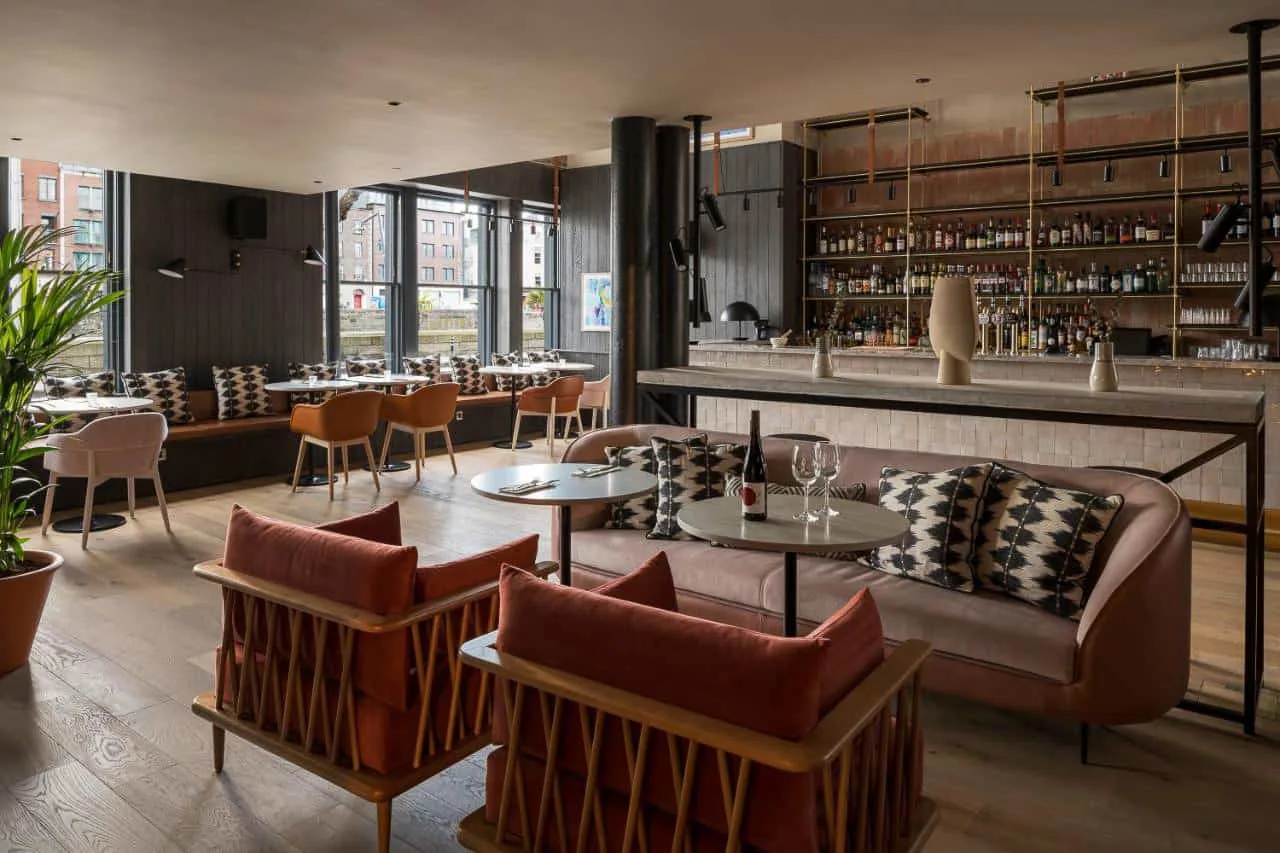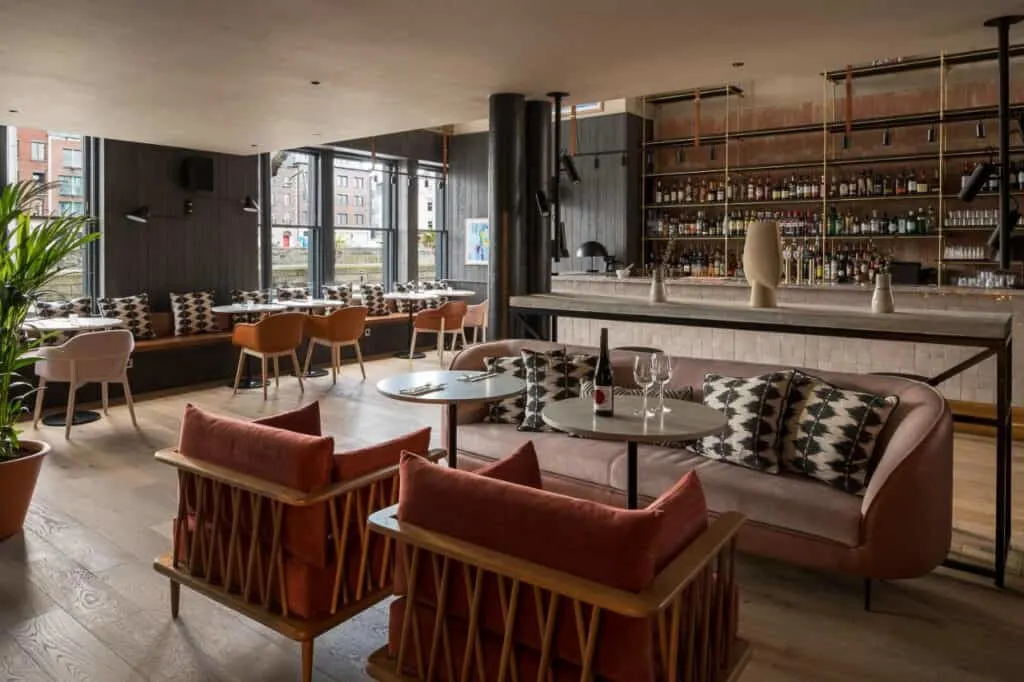 Hotels
Iveagh Garden Hotel
The Iveagh Garden Hotel Dublin is located in the heart of Dublin City Centre. The hotel offers eco-friendly accommodation and is a family-friendly hotel. Guests can enjoy breakfast, lunch and dinner served at the hotel's restaurant Elles Bar and Bistro.
The Iveagh Garden Hotel is a 4-minute walk from St. Stephen's Green and Grafton street so a good base for exploring the city with the family.
To book a stay at the The Iveagh Garden Hotel click here.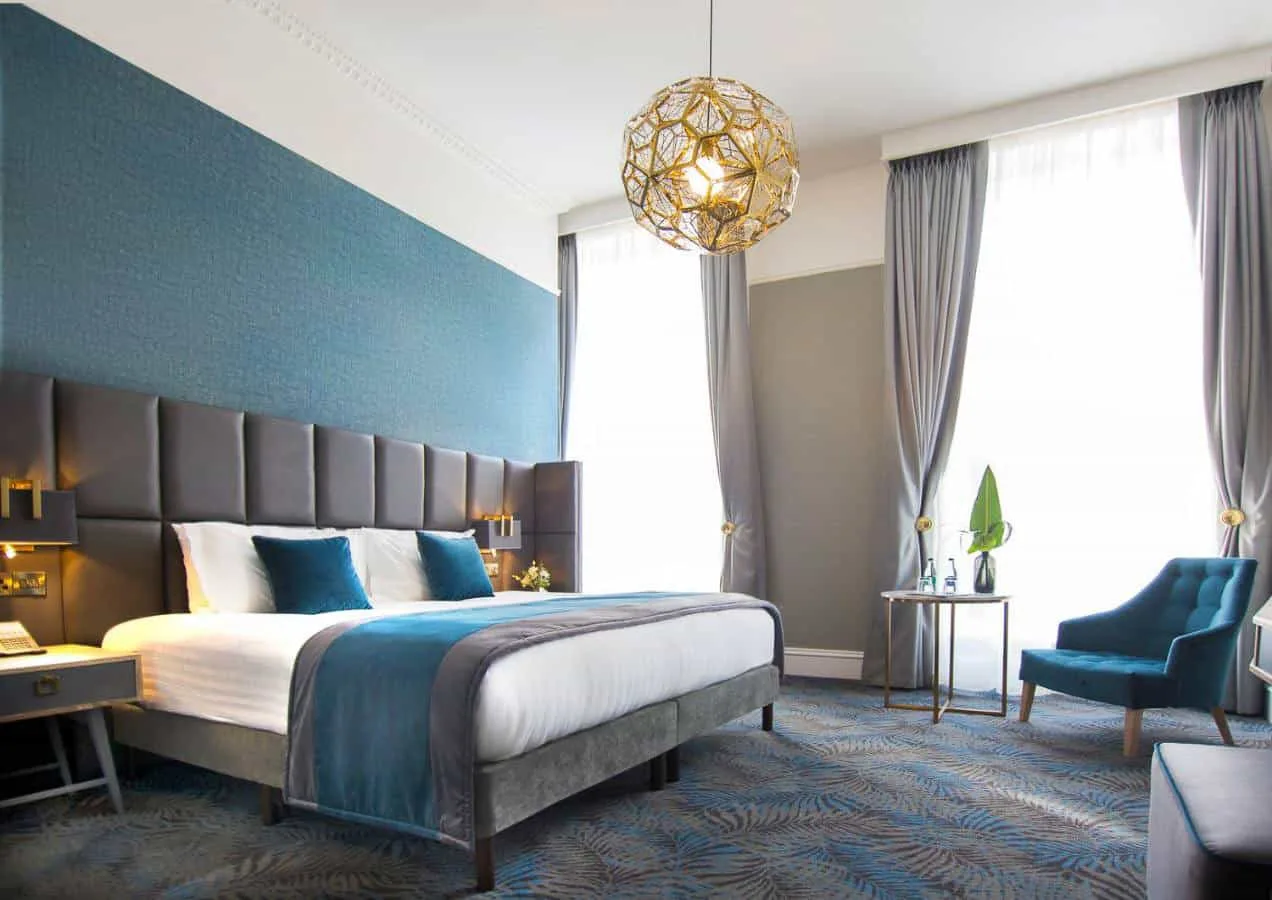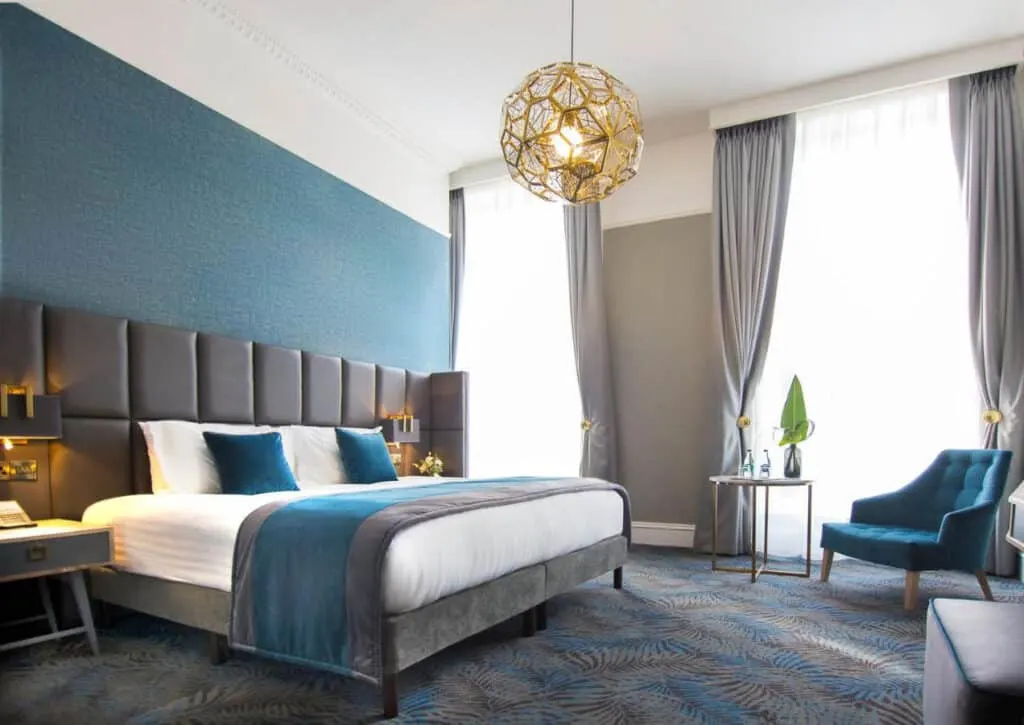 The Samuel Hotel
The Samuel Hotel Dublin offers an unforgettable experience for all types of traveler. The hotel has been designed to make guests feel at home while also giving them the opportunity to explore the city and its many attractions.
This luxurious hotel located in the heart of Dublin is a 4-star hotel with 118 rooms, 3 restaurants and 2 bars.
To book a stay at the Samuel Hotel Dublin click here.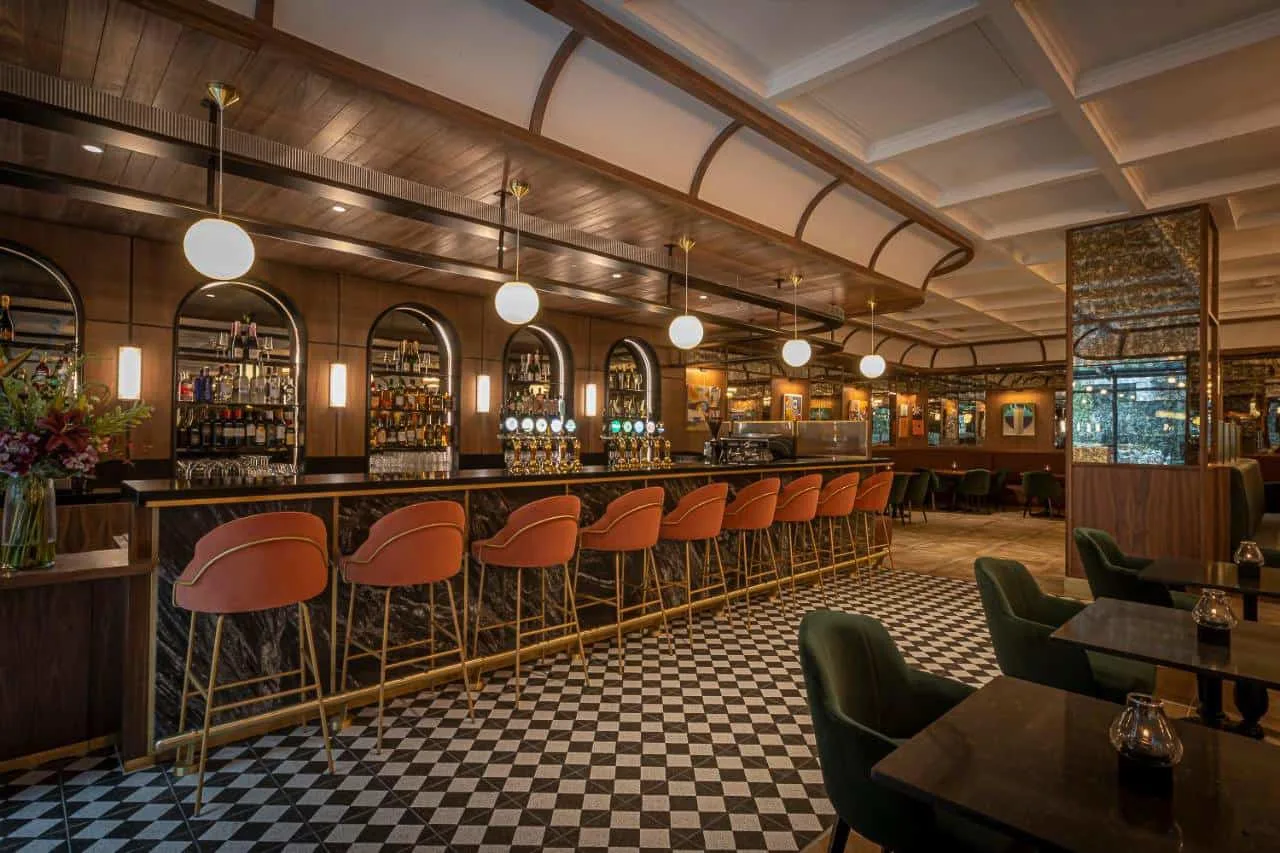 The Dublin Pass
The Dublin Pass is a tourist pass that provides great savings and access to some of the top things to do in Dublin with kids. With over 35 attractions the pass is available as an app for smartphones and tablets.
It includes admission to many of the top attractions in Dublin, including the Guinness Storehouse, Jameson Distillery, Irish Museum of Modern Art, Trinity College and more for one set price.
The Dublin Pass also offers other entertainment activities throughout the city. The pass is valid from 1-5 days.
For more information and to buy a Dublin Pass click here.
Ready to book? Find the best deals on travel insurance, flights, reliable internet, and rental cars!
You may also like:
Quarry Karts, Wales & Zipworld
Days Out With Kids In Yorkshire
This post contains affiliate links. It does not cost you anything extra to use them. We will get a small percentage for our travel piggy bank.