Kerry is close to my heart. As a child, we always holidayed in the beautiful Kingdom of Ireland. Rugged and wild Atlantic Coast, pristine beaches, and complete wilderness as far as the eye can see.
It's a stunning part of Ireland, my home country, and well worth a visit if you are touring the South West. From the adorable locals, to lively pubs with traditional music, and dramatic landscapes, to child-friendly activities, Ring of Kerry will most certainly spark your love affair with the green isle!
If you planning to explore more of Ireland on your trip, check out all our Ireland posts here.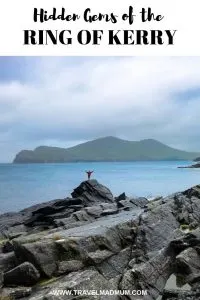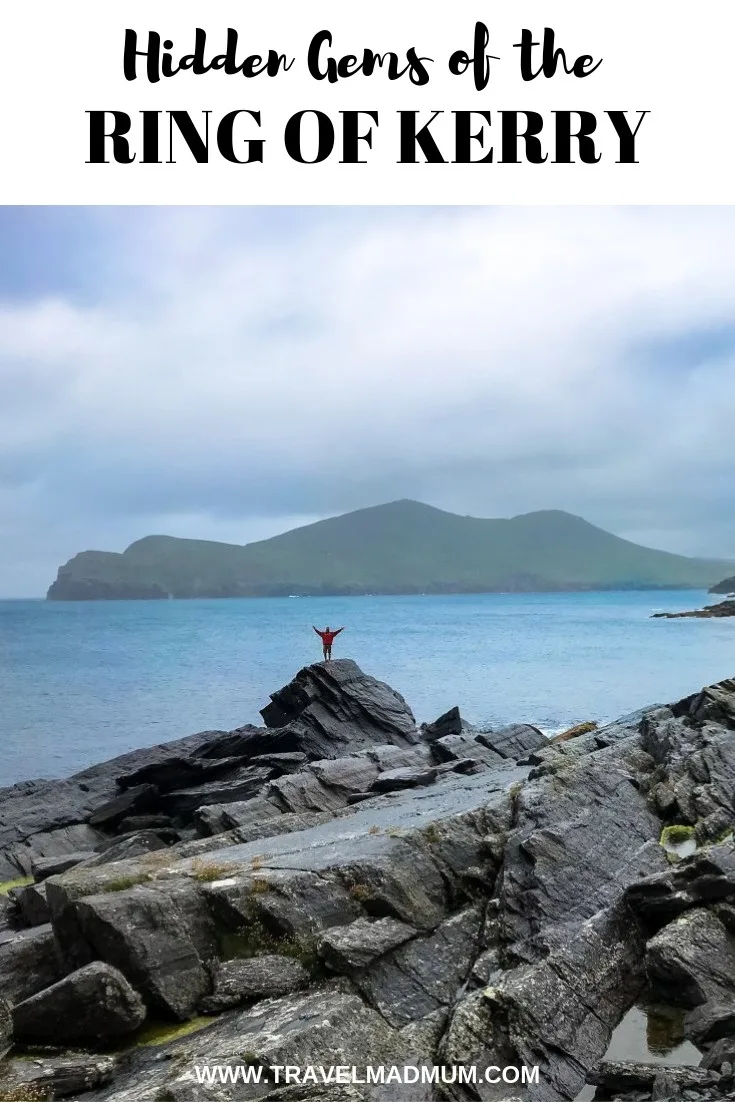 As Ireland goes, Kerry is quite a big county. It can take up to two hours to drive from one peninsula to the next in this one county alone. We visited the Ring of Kerry on a multi-generational family trip this summer and it was definitely one of our favorite Ireland road trips.
Need a rental car? Find the best prices here!
We stayed at the fabulous Ardmore Lodge for five days, rented through Sykes Holiday Cottages. Our time exploring the area was truly amazing. Especially all of the untouched, less popular and unknown gems.
Having a local host through Sykes Holiday Cottages was amazingly helpful. He gave us lots of top tips and insider information. Here is what we got up to during our five day trip.
RING OF KERRY
THE UNDISCOVERED PLACES
VALENTIA ISLAND
Officially Valentia Island is not part of the Ring of Kerry. However it is only a few minutes from the most westerly point of the track. Its either a five-minute ferry ride, or a short bridge drive from Portamagee. V
alentia Island is most certainly off the beaten track. It offers rugged coastal views, abandoned traditional buildings, wild flower hedging and all round stunning views.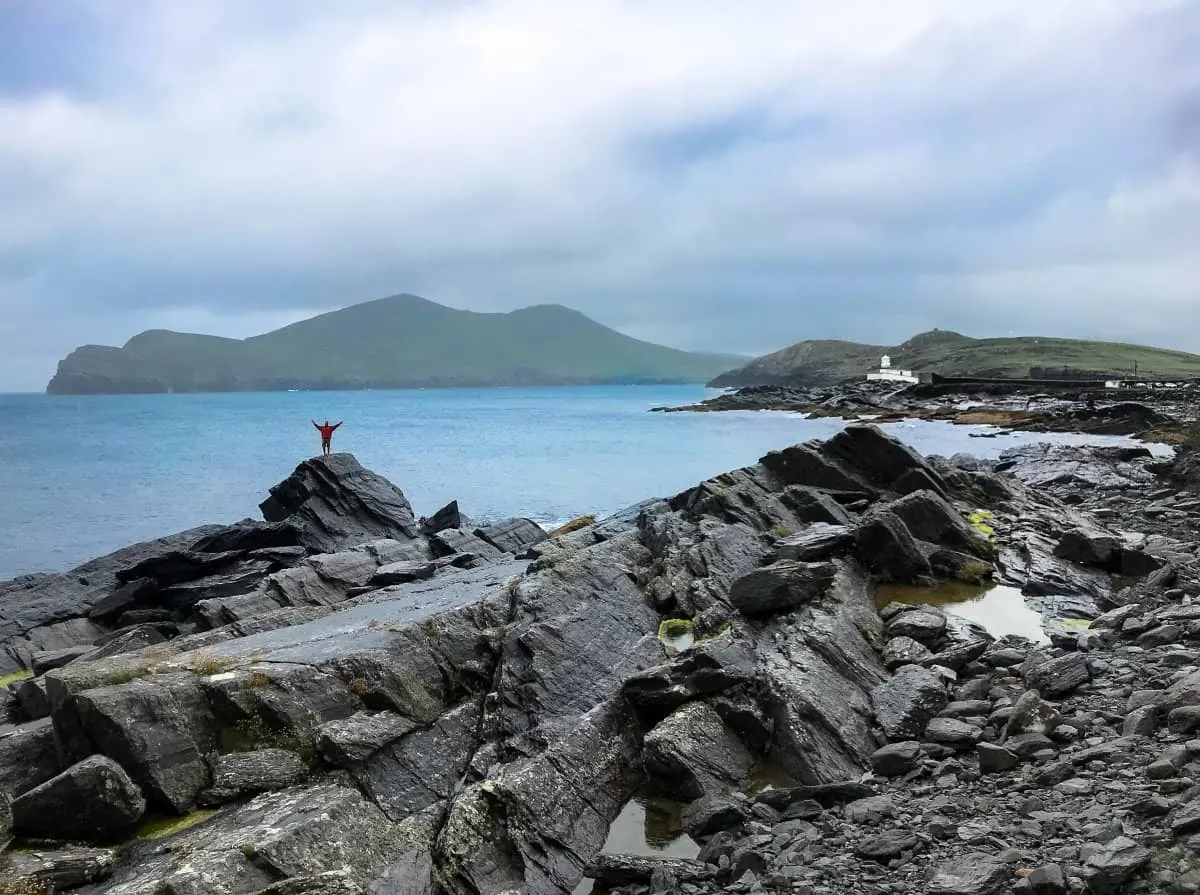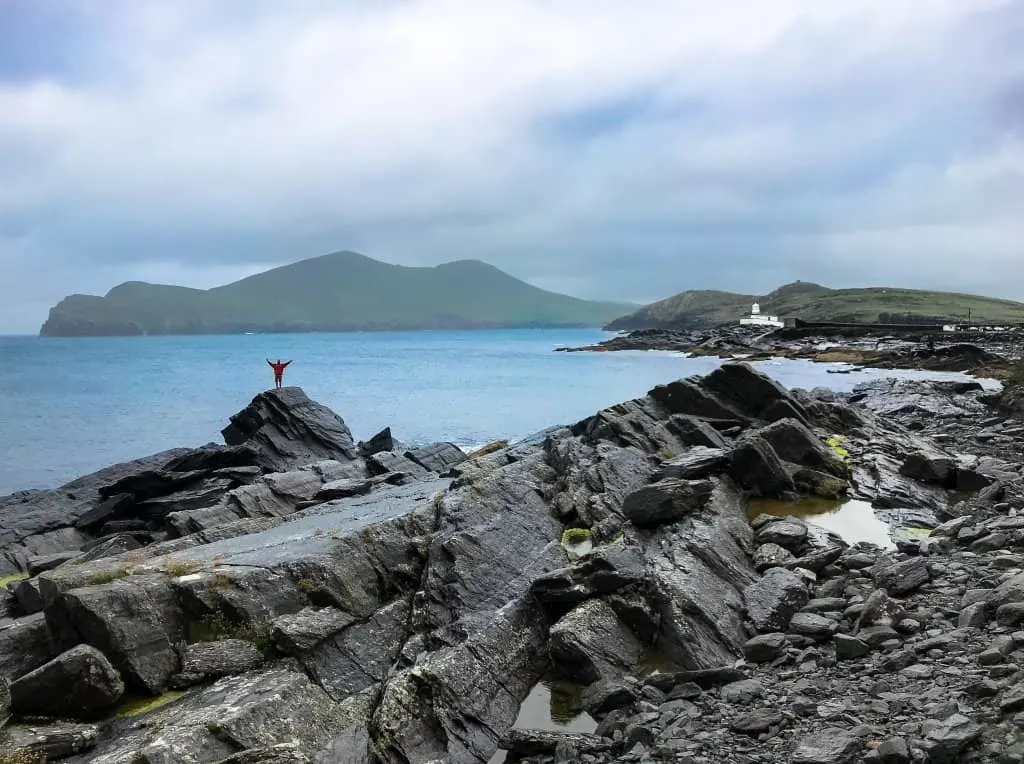 Once we disembarked the ferry on a rainy day we made an immediate pitstop at the harbours "Coffee Dock'. It was the perfect place to take in the views of the harbour and warm up before our adventure with a hot drink.
They had lots of nice snacks and also vegan / allergen friendly. After my almond latte and vegan wrap, we made our way on to the lighthouse.
Although it was rainy, misty and windy, it somehow made the views more majestic. It was like the best of Irish sites rolled into one.
Dramatic cliffs with crashing waves, an aqua rim of water and black slat rocks surround the coast! Somewhat similar to Northern Irelands, Giants Causeway without all of the tourists!
After seeing the lighthouse, we drove a further five minutes to the Geokaun Mountain and Fogher Cliffs. On a nice day, there is a loop walk around the peak.
However as it was a rainy day we headed straight for the viewing deck armed with rain jackets. The views were breathtaking and most certainly the highlight of our Valentia visit.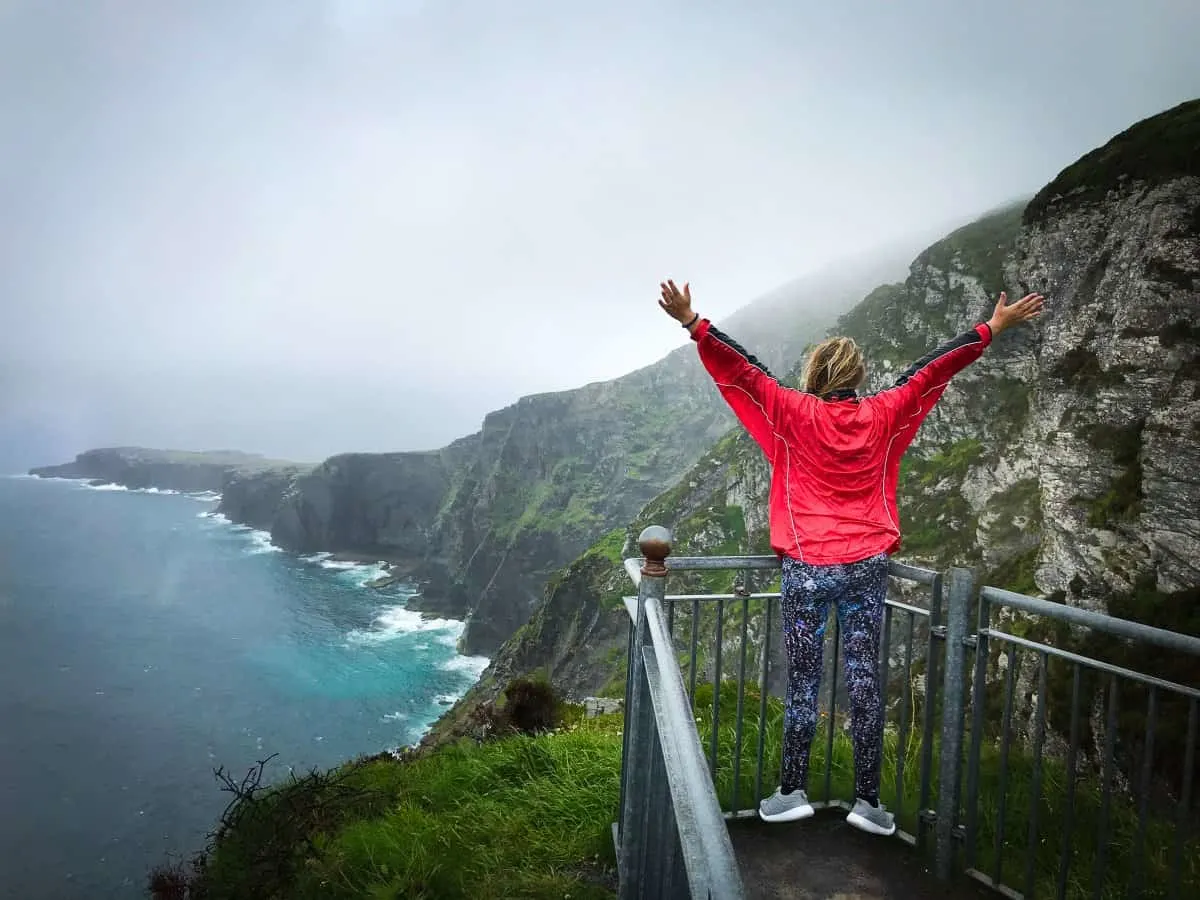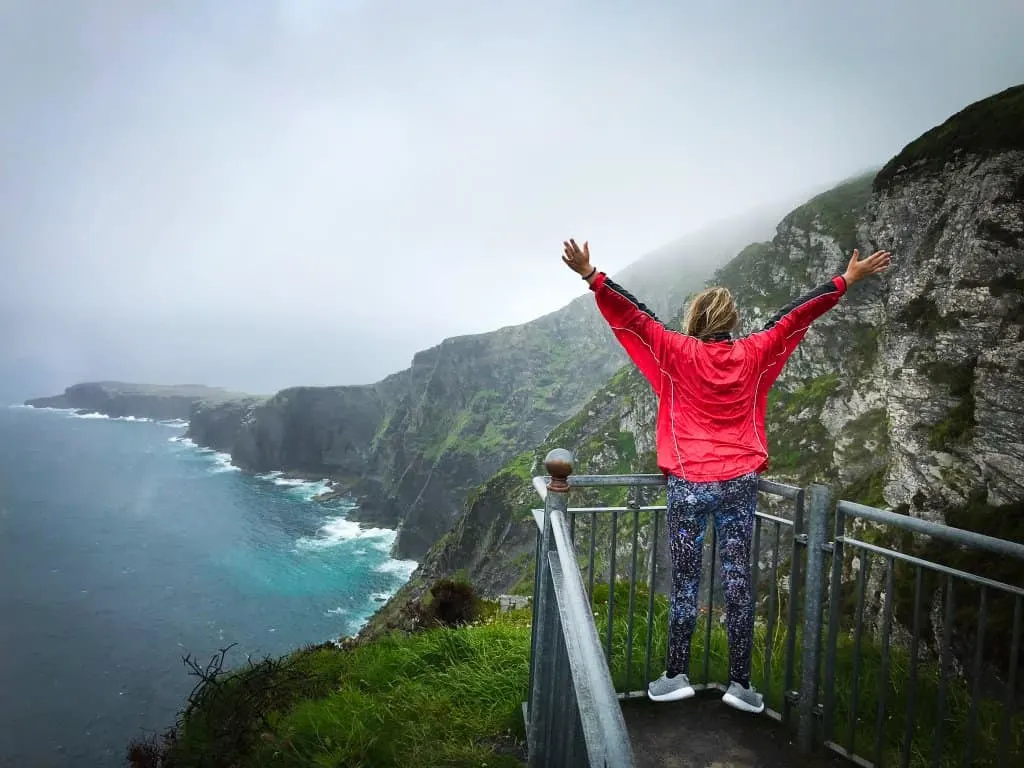 SKELLIG MICHAEL
Skellig Michael is the infamous, well preserved monastery island featured in the Star Wars film, Last of the Jedi. The tiny island is uninhabited and only for die hard adventurers.
Some of the ferry crossings start at Valentia Island. However the sea between the two islands is somewhat unpredictable. Many willing adventurers could arrive from thousands of miles away but never make the crossing due to bad conditions.
For those that make it, preparation with walking gear and supplies is important. There are no toilets on the island and the steps to the top to see the stone beehive huts are steep.
It's totally worth it for the once off opportunity of seeing the jagged rock formation where early Christian settlers built a monastic historical site. The backdrop of the wild Atlantic Ocean is a photographer's haven.
Sadly, we didn't make it to Skellig Michael because of the conditions. However. If you visit with little ones, a really good carrier is advised.
GLEESK PIER
Gleesk Pier is not a landmark on the Ring of Kerry. We came across it by chance on the advice of our Sykes Cottages host. It was just a few minutes from Ardmore Lodge where we were staying. The change in scenery was quite notable on driving to Gleesk Pier.
The area is more baron, with sheeps and lambs filling the roads, waves were crashing next to us. The rolling hills with abandoned old cottages and wild flowers was so scenic!
We spent an hour walking around and taking photos of all of the beautiful and natural scenes. It was like the area was stuck in time, with abandoned fishing boats and houses. It was my favourite discovery of the trip.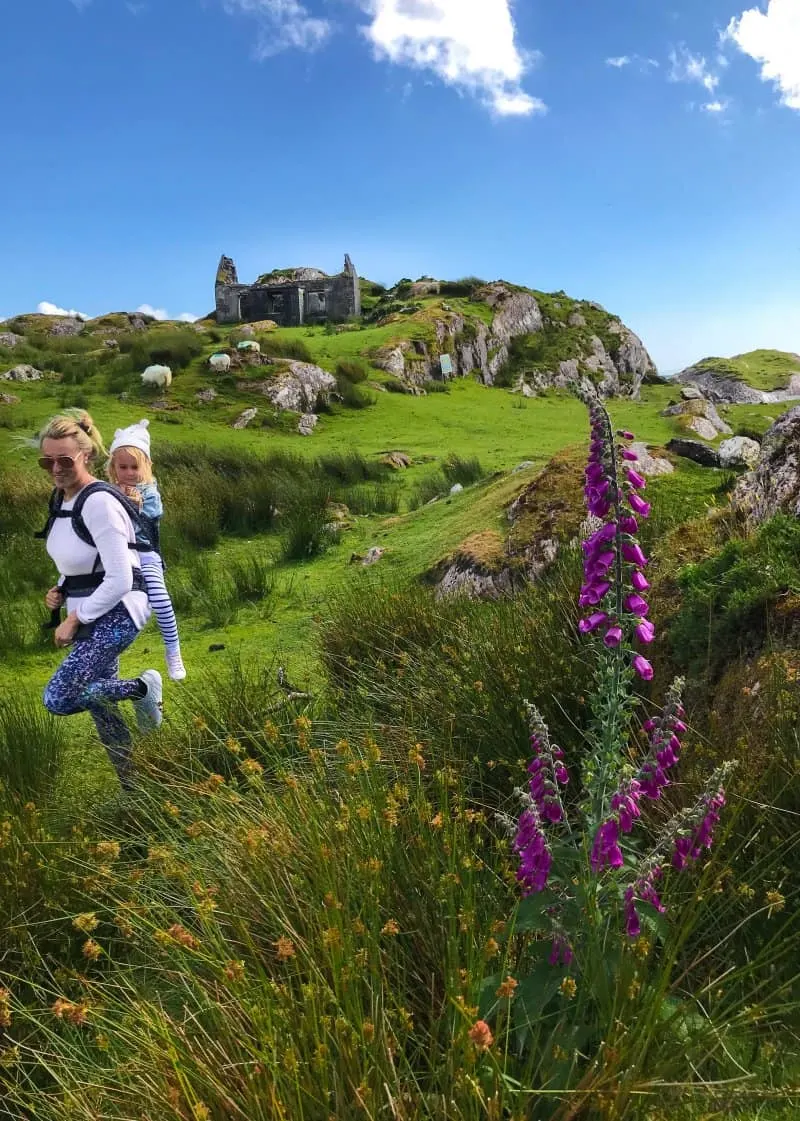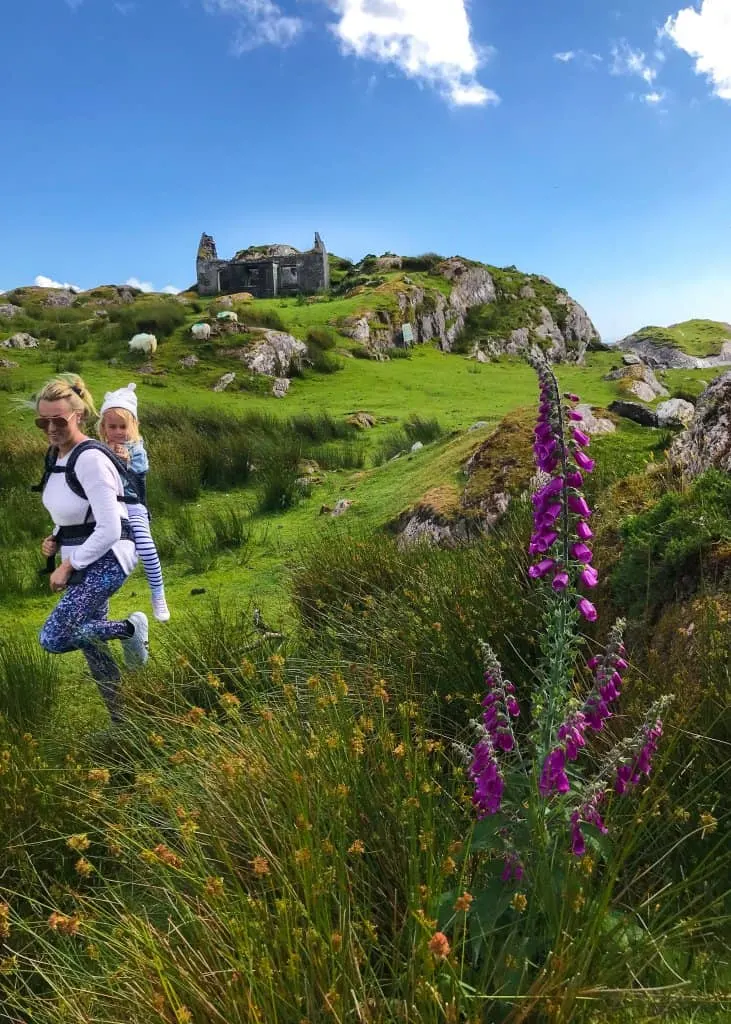 RING OF KERRY TOUR
THE TRADITIONAL ROUTE
KILLARNEY
When we initially arrived, we started our tour of the Ring of Kerry in Killarney. It's quite a touristy town but has a lot to see and do.
The town is very pretty and traditional looking. With quaint buildings, horse drawn carriages and scenic backdrops, it's as close to the expected Irish tourist experience you can get.
Some of the best things to see are the Lakes of Killarney, Killarney House, Muckross House and Torc Waterfall.
My personal favourite was the drive through Killarney National Park. The views were stunning. Colourful wild flowers line the roadway. The lakes and scenery from Ladies View were a highlight for us.
KENMARE & SNEEM
Kenmare is a sweet little town that looks like the perfect chocolate box. The small colourful buildings, criss-cross bunting above streets and the green rolling hills in the background looks just like a postcard! I loved all of the small and independent shops in the area.
From whole food grocers, to vegetarian restaurants, and traditional pubs, to gift shops, we found everything we could want and more. It's a beautiful town surrounded by pristine streams and natural landscapes.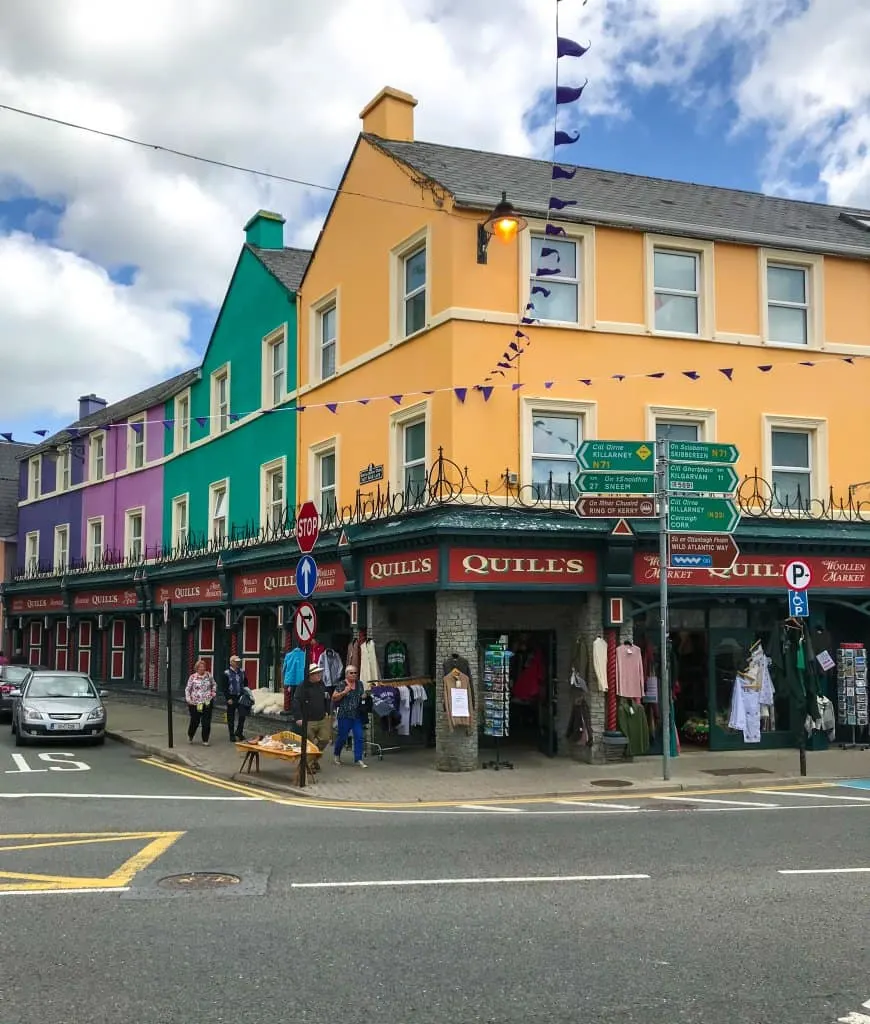 Sneem is the next village along from Kenmare. It's a lot smaller but just as colourful and vibrant. Similarly it has some nice cafes and pubs.
It's worth finding out which pub has traditional music and spending an hour enjoying it one evening. It's the perfect place to have dinner. It was our nearest village and only a fifteen-minute drive which was perfect!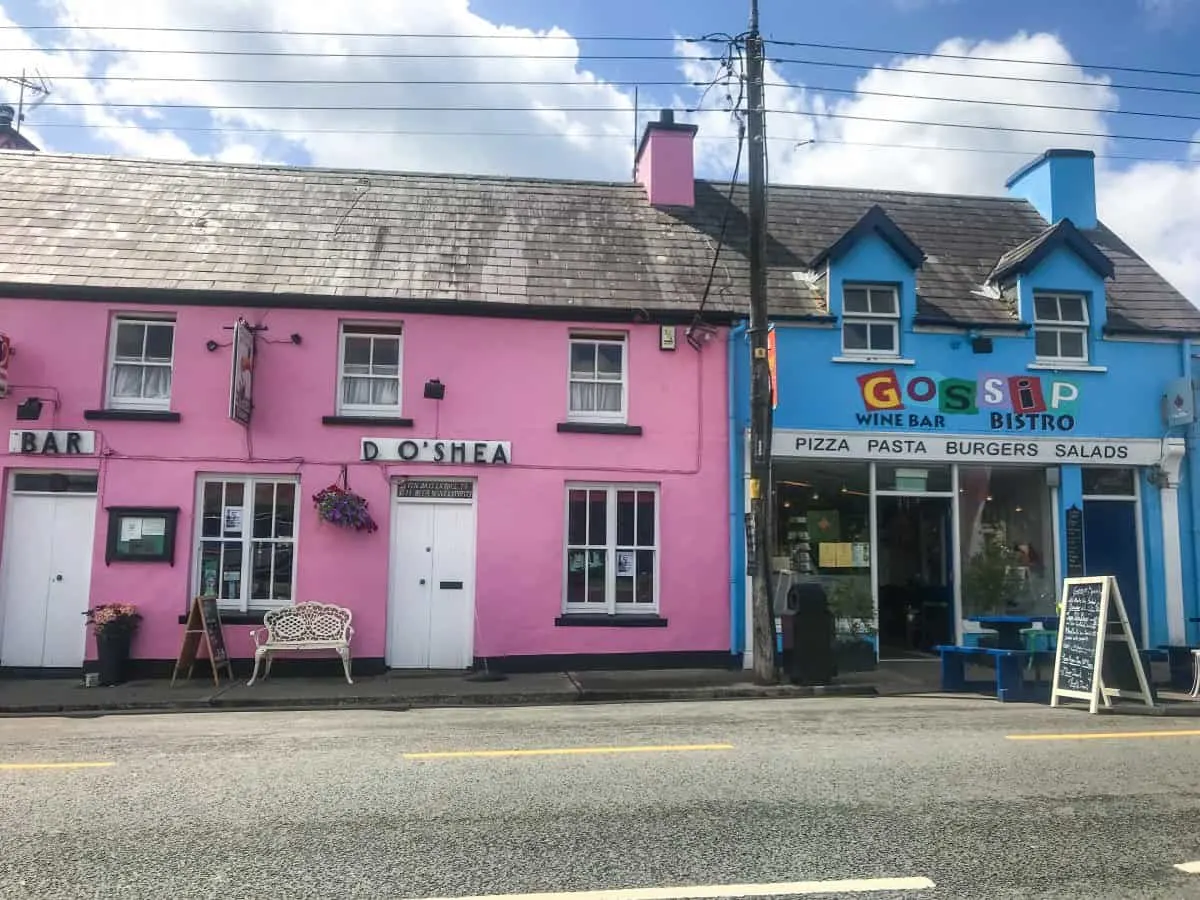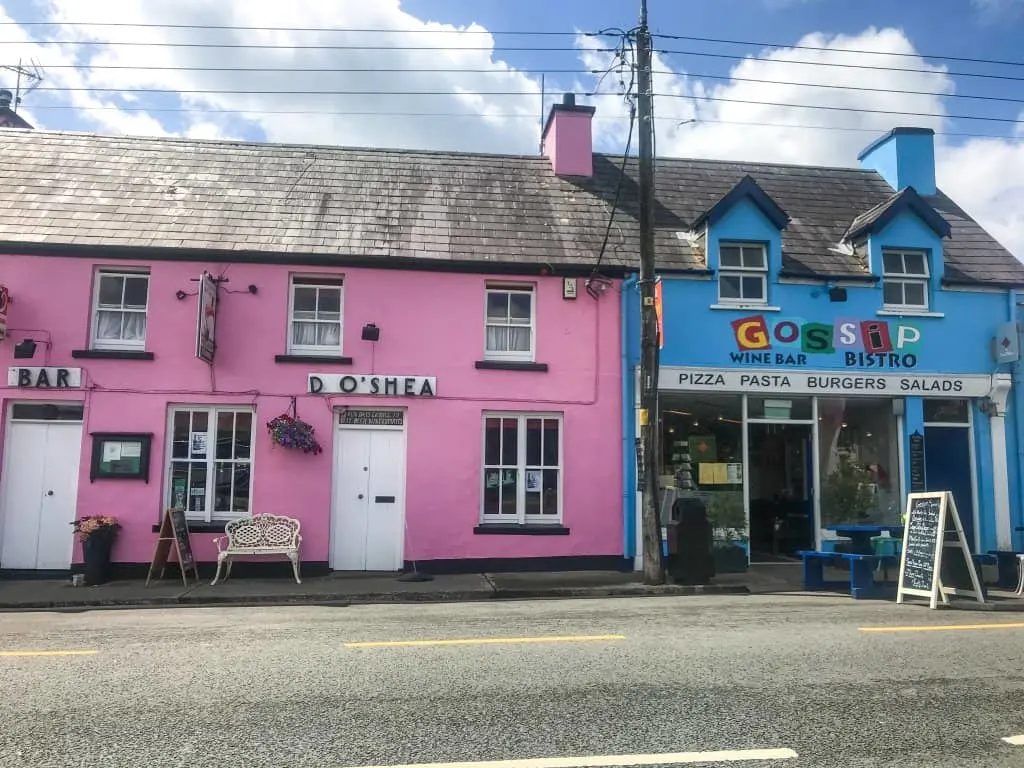 CASTLECOVE AND DERRYNANE
We spent a couple of days exploring the Castlecove and Derrynane area. This part of the Ring of Kerry is most well-known for its beautiful beaches. Most people talk about Derrynane.
However, it was the aqua blue, crystal clear water at Castlecove beach that we liked the most. As an Irish person, I was seriously gob smacked.
I have travelled to over 80+ countries. I've never thought much of Irish beaches but it is seriously beautiful!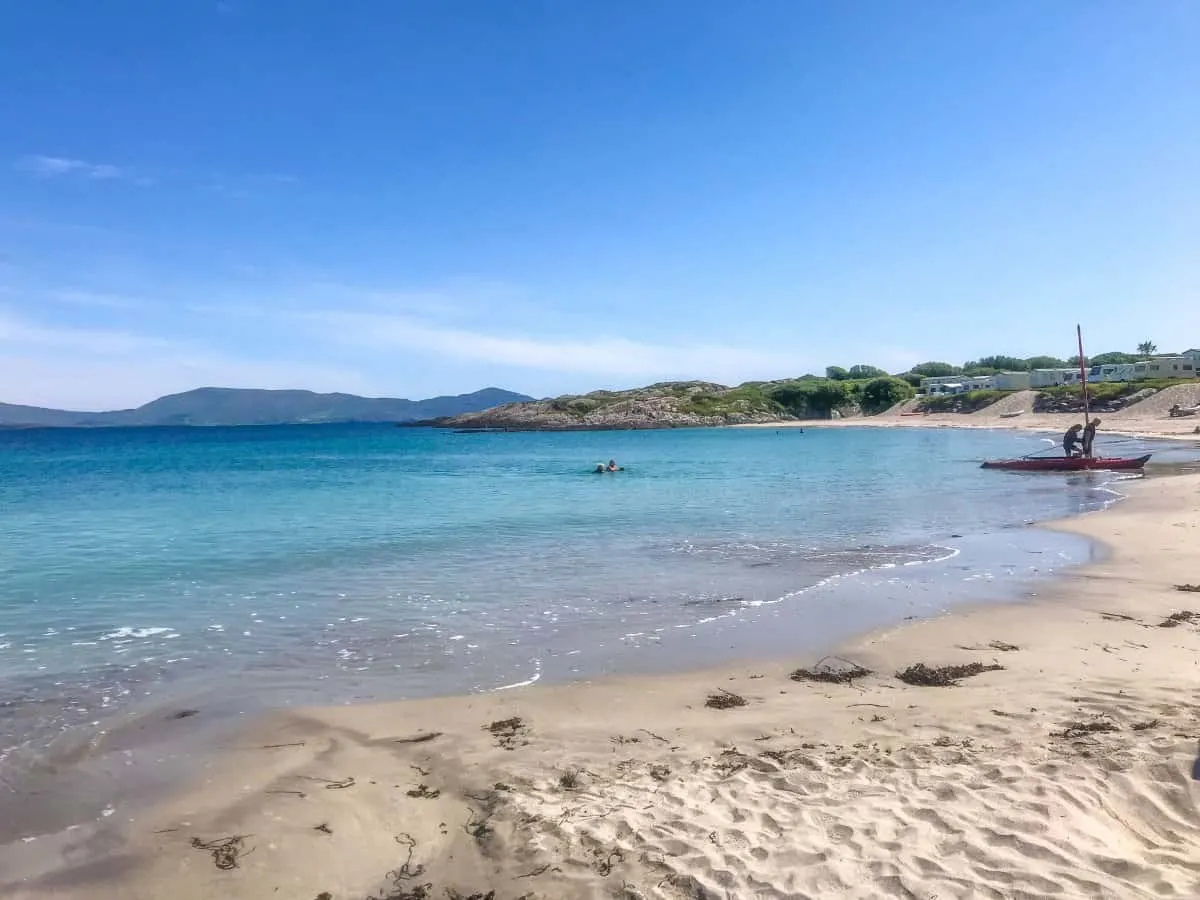 The only thing with the Ring of Kerry is that the weather is temperamental. On a nice day it is glorious. However, on a rainy and windy day the beauty of the water is not so obvious.
The beachfront restaurant, is highy-rated and recommended by locals. It was heaving with people, so that is always a good sign! Derrynane area is fabulous for nature trails and long beach walks.
Derrynane House, an Office of Public Works, is just set back from the beach. Funnily enough, Prince Charles and Camilla were visiting Derrynane House during our stay.
RING OF KERRY ACCOMMODATION
We stayed half way between Sneem and Castlecove. Although incredibly rural, it was in a great halfway point.
We could get to Derrynane within half an hour, or back towards Killarney or Kenmare within an hour. Ardmore Lodge is a stunning five bedroom property with ample space for a large family.
As mentioned we rented through Sykes Holiday Cottages. They are an independent holiday cottage provider with 10,000 holiday homes across the UK and Ireland, so it was perfect for our trip. I loved the traditional feel of the building, especially the stone work.
The property had stunning views of the mountains and the nearby Atlantic Ocean. The conservatory with ceiling to floor glass was a lovely place to soak up the view.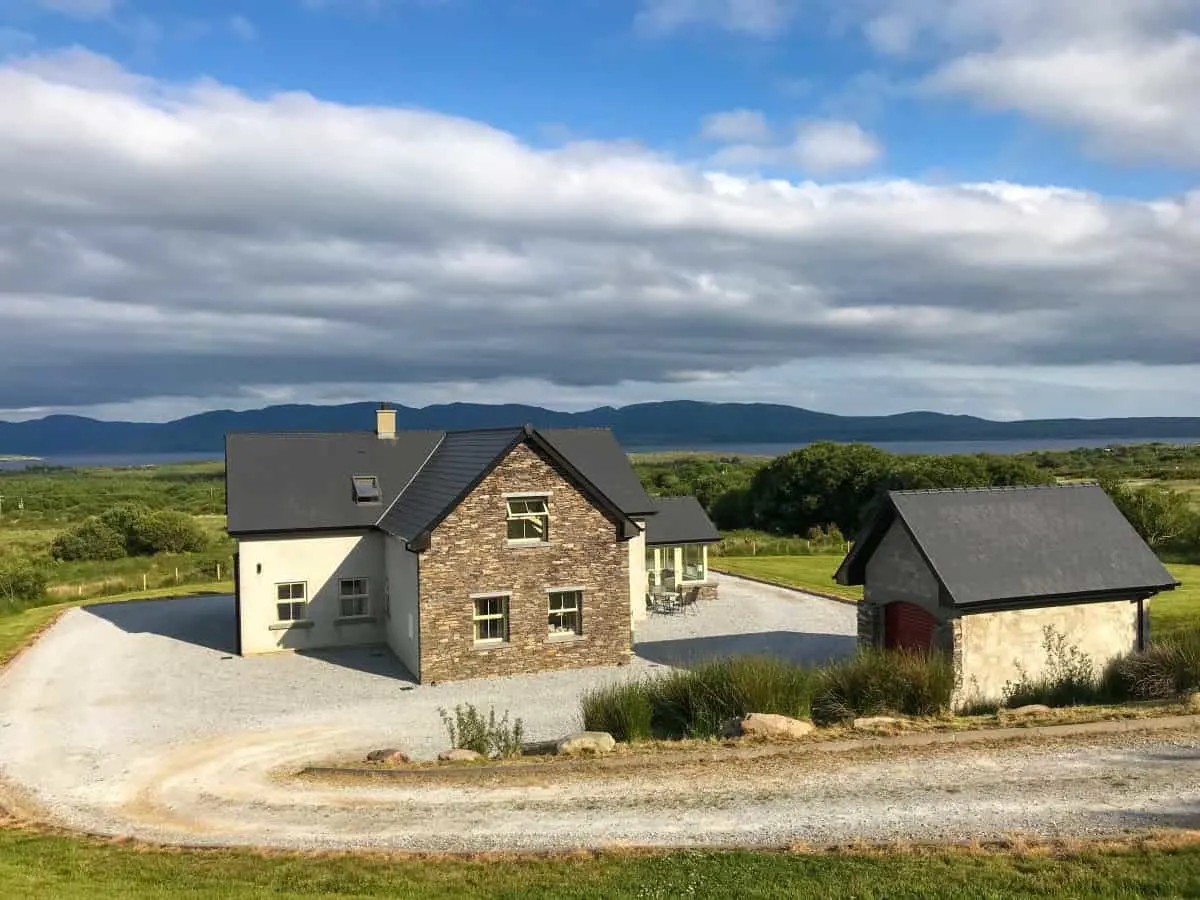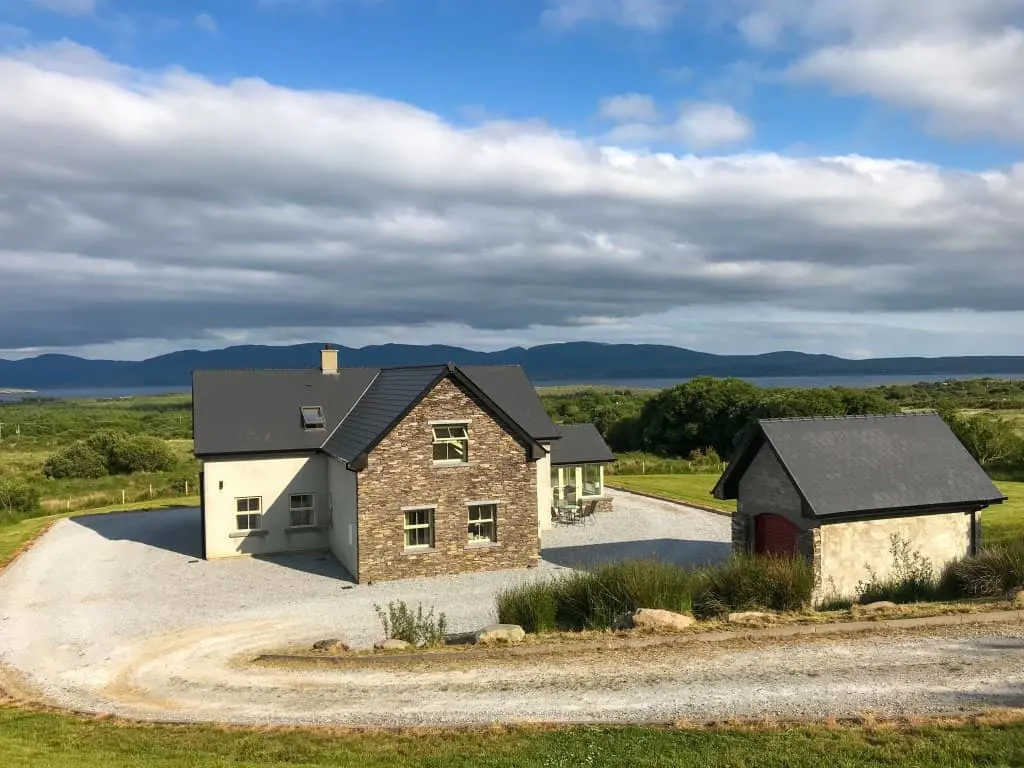 All of the rooms on the upper floor had skylight velux windows. They were perfect for viewing the Milky Way late at night. The house is based in prime position for viewing the stars.
There is no light pollution in the area. With that comes silence and privacy. It was such a lovely place to stay during our visit. The property also had three bathrooms, a large living space, a dining area and a large open plan kitchen.
It had everything we needed, from dishwasher to washing machine and central heating to a fire with a stock of wood. We couldn't have asked for anything better!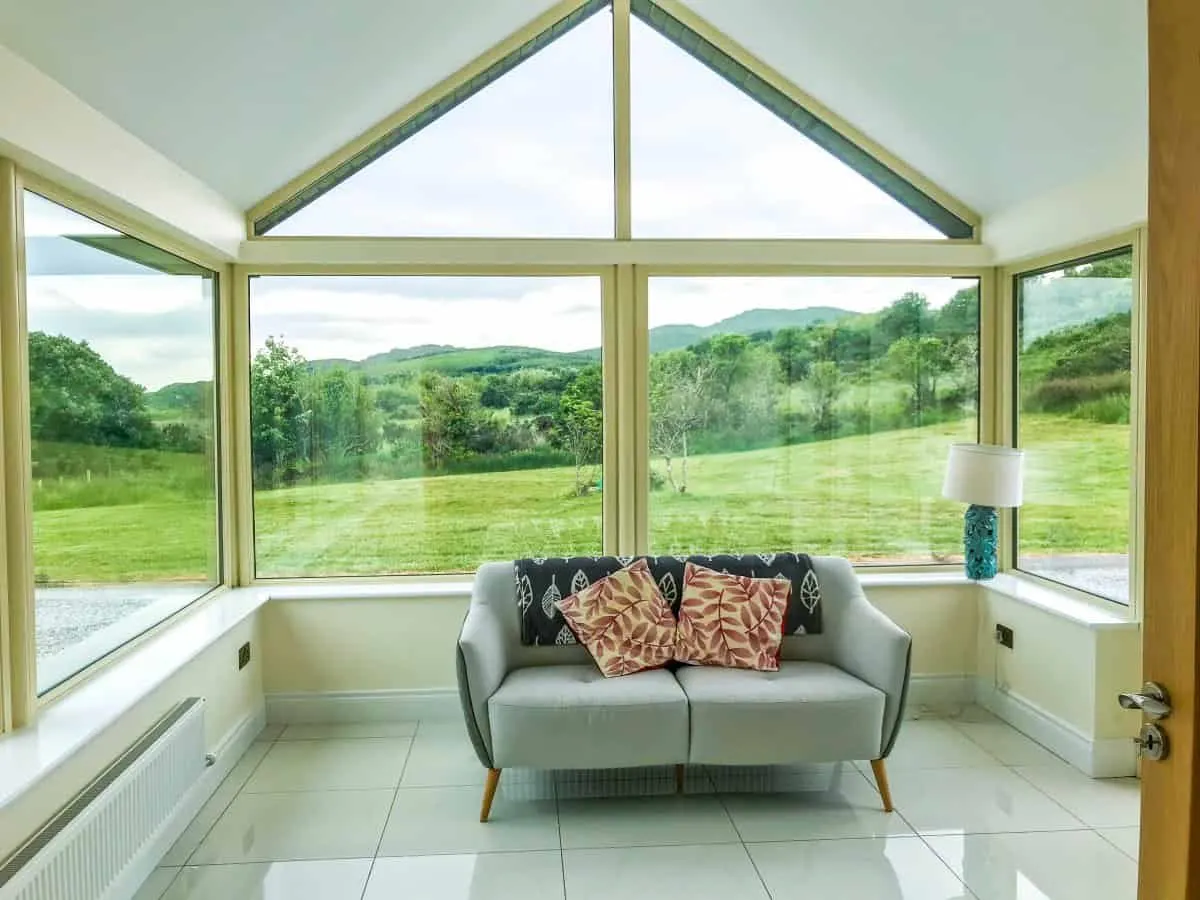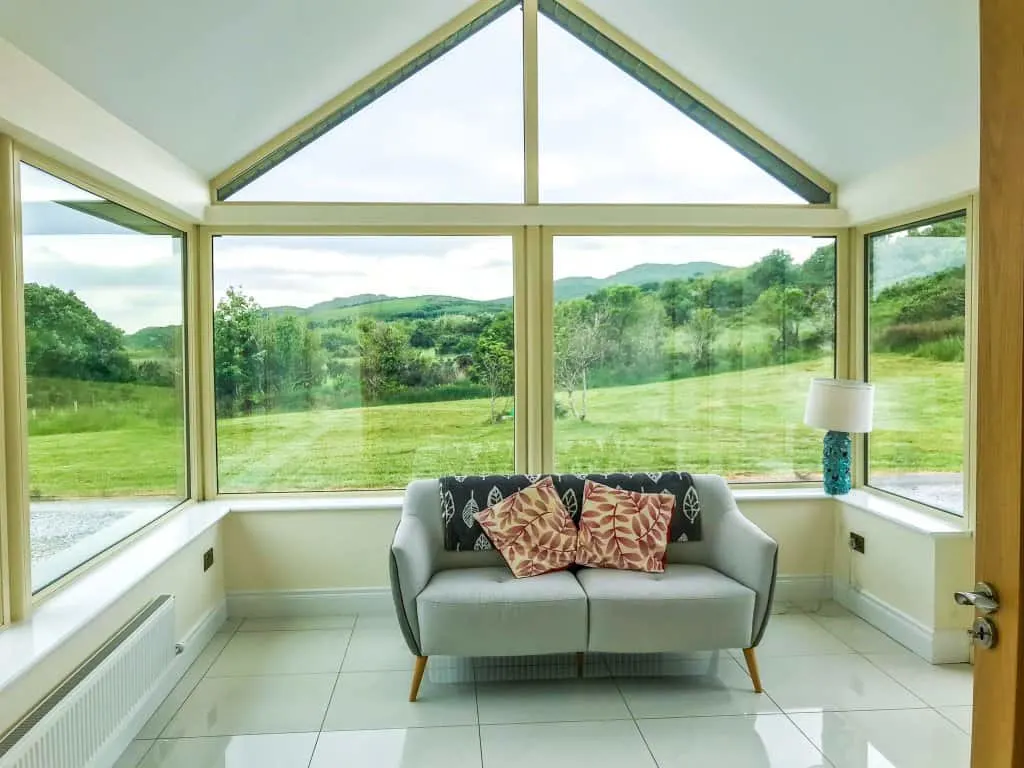 KERRY
GETTING THERE
Killarney is often used as a starting point to travel around the Ring of Kerry. With modern roads connecting from Dublin and other parts of Ireland, it's much more accessible than our family journeys all of those years ago.
It takes around three to four hours to drive to Kerry from Dublin. If you are starting in Dublin and want to do a larger trip you can also incorporate some of the stops from this Ireland road trip itinerary.
Likewise, there is an international airport with direct connections to the UK, Portugal, Germany and Spain. There are several other regions in Kerry that are worth a visit. Dingle Peninsula, Iveragh Peninsula, Tralee and North Kerry to name a few.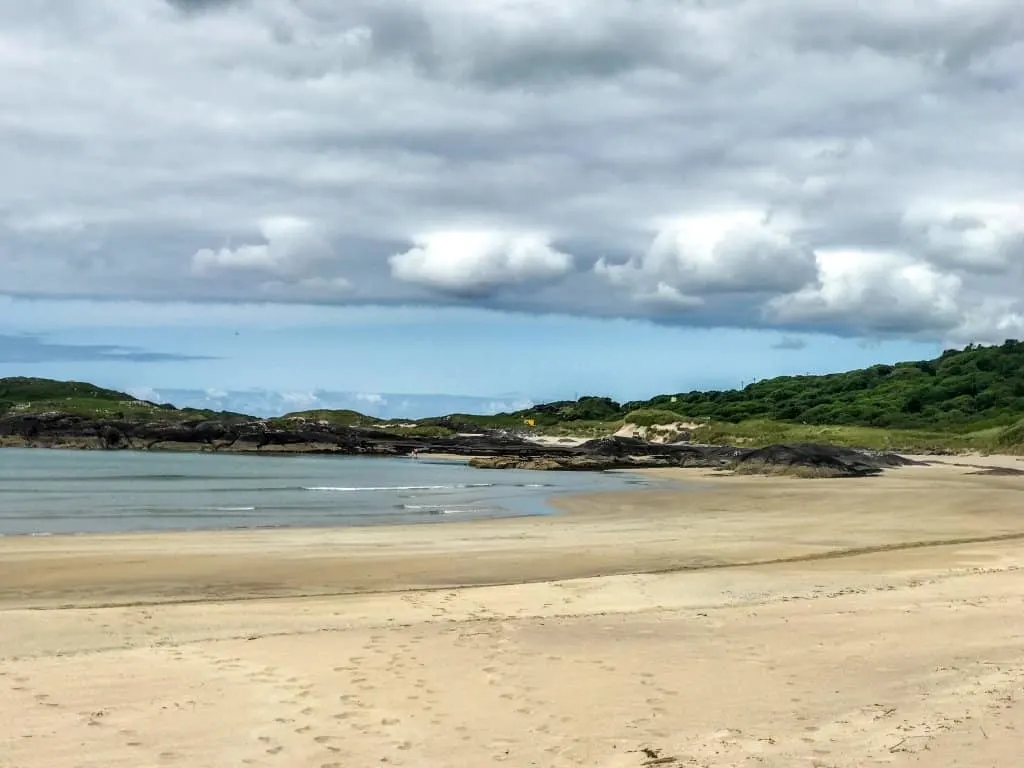 Ready to book your trip? Get the best price on your travel insurance, rental cars and hotels. Or get £25 off your first stay with AirBnb.
You may also like:
Our Favorite Road Trips Around the World
Top Tips for Road Trips with Kids
Disclaimer: This post about the Ring of Kerry has affiliate links. Our stay was sponsored by Sykes Holiday Cottages. As always, all views expressed are entirely my own.