I'm presuming if you follow Travel Mad Mum on social media, or visit the website regularly, you are looking for destination inspiration, product, or general travel tips. I am happy that I can help you in some way with your family travels. I am really enjoying writing and sharing all of our tips and tricks to travelling with young kids. I answer dozens of email, Instagram and Facebook messages daily with your questions.
Equally, I have set up a closed community Facebook group to allow you to connect with other intrepid families. I hope you feel you have benefited in some way from the blogs, Instragram posts and general social media activity.
I had never thought I would want to earn from blogging. But the truth is, every hour spent on the computer developing content for my followers and general public to read, is time away from my kids. I have to view that time as work rather than a past time, in comparison to when it was just my family and friends following along! I have an additional 150,000 people watching the journey these days.
Travel blogging is certainly the most difficult niche to earn a living from. Fashion, lifestyle and beauty bloggers, on the other hand, find it a lot easier. In the travel niche, everyone wants to trade experiences rather than payment for a written review / social media coverage. Whilst that is great for us as a family, it doesn't provide any income for us (we still need cash to live).
It makes me feel ill watching other bloggers sell lessons on how to earn thousands of pounds, or how to grow an Instagram following. Or the latest is picture editing presets for hundreds and hundreds of dollars. I don't want to make money through taking the piss out of vulnerable people, trying to make a blog of their own. That's hideous!
I would rather do this in a way that does not take any additional money from a person, but instead it comes out of the pocket of big corporations (such as booking.com). One way that some bloggers earn money is through affiliate links. So for example if you read my guide to Belize, and like the look of some of the places I covered, you can use the link I provide to book it.  I get a very, and I mean a couple of £ from the sale. It comes at no extra cost to you and that £2 otherwise goes onto booking.com profits. They essentially share a teeny bit of their cut. Can you believe I receive over 50,000 website visitors monthly and I have only ever earned a total of 150 USD from my booking affiliate programme? That is because people usually think about it and go back to book it later directly with a website or booking agent.
I spend hours and hours writing the content with no financial return. Please bare in mind we only share what we genuinely like. If something goes wrong during a hosted stay, we give feedback and leave, or agree to write nothing. I am not in this game to hop online and have a moan. Instead we are here to tell you about our favourite places.
The affiliate links go much further than accommodation. We also have referral links for everything from kids onboard entertainment to travel insurance. If you heard about it through us, it would be so nice to receive the referral fee. Too many people think its some kind of trick or it's going to cost them more but it really doesn't. I even try to get my mum and my sister to use it and they question me! So I think that explains the difficulties, right?
I am reaching out to ask if we've helped you in some way, maybe you could help us too? Here are a number of ways you can do so at NO EXTRA COST TO YOU! We can not sustain the amount of content without some return to keep us going. The best thing you can do if you want to help us is bookmark this page and come back to it when you are booking or buying something that we have influenced.
USE OUR BOOKING.COM WIDGET BELOW TO SEARCH FOR YOUR ACCOMMODATION
I have used booking.com for years. It has great long term benefits, like building up 'genius status' and getting discounts or perks. I also love the flexibility it offers in free cancellation. All you have to do to help us is start your search from this widget:
START YOUR RENTAL CAR SEARCH HERE
Maybe we have inspired you with one of our many road trip itineraries? If you decide to use rentalcars.com to rent your destination car, start your search here. As a broker rentalcars.com have access to many brands in thousands of worldwide destinations. They find the best price and ensure a massive saving. We've always found the app very useful. Start your search here.
TRAVEL INSURANCE
Travel Insurance is a very personal thing and needs will differ from one family to the next. In fact, my husband has a different policy from the rest of us due to his diabetes. I absolutely do not expect you to choose the same one as us. However, for me, the single most important thing about travel insurance is the medical cover.
I have worked as a travel nurse in the past. Collecting people when they become unwell or injured on their travel insurance. They are the lucky ones to have a nurse, doctor or both come pick them up and take them home. Our World Nomads policy has us well and truly covered from that perspective. The amount of cover for medical expenses is very good. I know I could be taken home safely if something went wrong.
The other thing about World Nomads is that it does not specify a number of days that we can be away from home. A lot of insurance brokers will say you cannot be away for more that 30 days. As a family on a gap year, we could not have that constraint. I also like how they can cover high value items for a little bit extra. That's especially useful for photography equipment and devices. If you decide to buy travel insurance with World Nomads, please save this page for when you are ready and use the widget below.
FLIGHTS
I have always been a sucker for trawling Skyscanner for flights. As a travel enthusiast, its one of my favourite past times – searching for flights! I really love Skyscanner for lots of reasons. You can book multi-stop tickets very easily and I love the 'everywhere' destination feature. So if you are not sure where you want to go, you can type in everywhere and it will bring up the best price options with some surprises. If you are planning to book a flight. We would be so grateful if you can start your search here.
TRAVEL AND KIDDIE PRODUCTS
We work with a variety of brands to promote their use to travel loving families. We have been fortunate to try out a number of travel strollers, baby carriers, travel cots and so on. Not to mention luggage, sun screens, photography and videography equipment. The one place you can buy almost anything is Amazon and they have an affiliate programme. So if you see something that we have helped you in deciding to purchase, you can use the widget below to do so.
TRAVEL ENTERTAINMENT
Long haul flights, massive road trips and any kind of journey that requires a kid to stay in one place can be pretty tough. We were so excited to discover Keep Em Quiet bags. They are specifically designed for kids of different ages and length of journey. It's been such a life saver on a number of occasions. When people ask us if we have any tips for keeping little ones entertained on a trip, Keep Em Quiet is always our answer. Here to use our referral link. 

AIRBNB
We love mixing up our stay with lots of different situations. Everything from glamping to budget hotels. We also love home stays and they often work best for our family. Air BnB have an awesome programme whereby, I give you £25 for your first stay and I also get some vouchers for later. Its a win-win situation. If you have used AirBnB on your email account before, you could always use your partner's email address instead? Claim £25 here.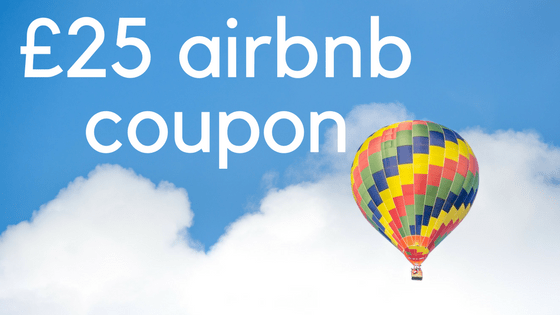 As you can see there is a wide range of ways to help us without any extra charge. Instead of large corporations taking all the coin, they give people like me a small percentage and this can help us earn a living and continue to produce content for you to enjoy. We so much appreciate your help and for taking the time to read.
Disclaimer: There are obviously affiliate links in this one 🙂