Brighton is the perfect day trip from London with the family. The sunny south coast of England is home to lots of great towns, however Brighton is notoriously famous for being fun, quirky and great for kids.
There are lots of things to do in Brighton with kids and it is well known as a very family friendly city. There is nothing better or more refreshing than escaping to the coast, whether its winter or summer! The seaside is literally a tonic for big and little members of the clan. Brighton has so much to offer families. Brighton with kids can be super fun and offer a wide variety of activities, rain or shine.
What to do in Brighton with Kids
Beach
The beach is top of the list of things to do in Brighton with kids. It is always extra special going to the beach with kids if you do not near live the coast or are on a day trip from London. It certainly feels like a tonic and kids absolutely love the beach!
Although Brighton is a stoned beach, it still makes great fun for all. Whether its dipping your toes into the calm shoreline or skimming rocks on the water with little ones. Brighton for toddlers really is so much fun!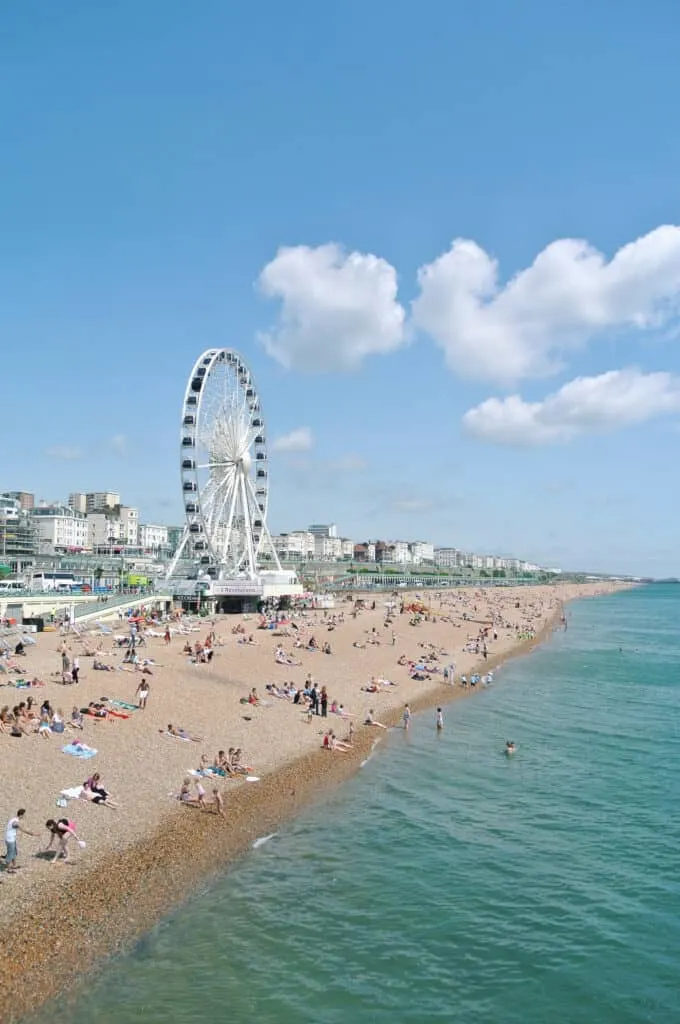 The perks of having a stoned beach in Brighton is all of the interesting shells and variety of stones on the beach itself. If you have some eagle eyes – keep a look out for some pretty beach glass!
There are so many great places to eat in Brighton with kids – however nothing beats bringing a picnic to the beach and kicking back watching the waves.
Or do the old fashion way and enjoy a big tray of salty chips and delicious creamy ice cream from one of the services along the beach. These are the special moments your kids will treasure and remember well.
The promenade along the beach is interesting for the whole family, whether its the little beach huts or decorative boats. Dotted along the promenade are lots of small cafes and pubs, as well as independent stores which sell crafts, art, toys and books. They always make for an interesting peek.
There is also Kings Road playground along Brighton beach for kids, where you can sit and relax on a bench with a takeaway coffee if that is your thing, while the little ones run wild taking in all the sea air. This playground has a wee paddling pool that is sure to keep little ones entertained in the warmer months.
Another bonus of going to the beach in Brighton with kids is the fresh sea air is sure to reset you all and tucker the kids out, meaning they will get a great nights sleep.
This picnic set is the perfect accompaniment for your day on the beach!
Pier
You will find it hard to miss Brighton Palace Pier while searching for things to do in Brighton with kids. The pier is packed full of fun things to do and see for all ages of the family, whether you have a toddler or a teenager.
There are lots of rides and attractions on Brighton pier which is one of the top Brighton kids activities. Some of the rides include a mega slide, race cars and spinning saucers. There is even a turbo roller coaster for the older children and adults alike if you have some thrill seekers amongst you.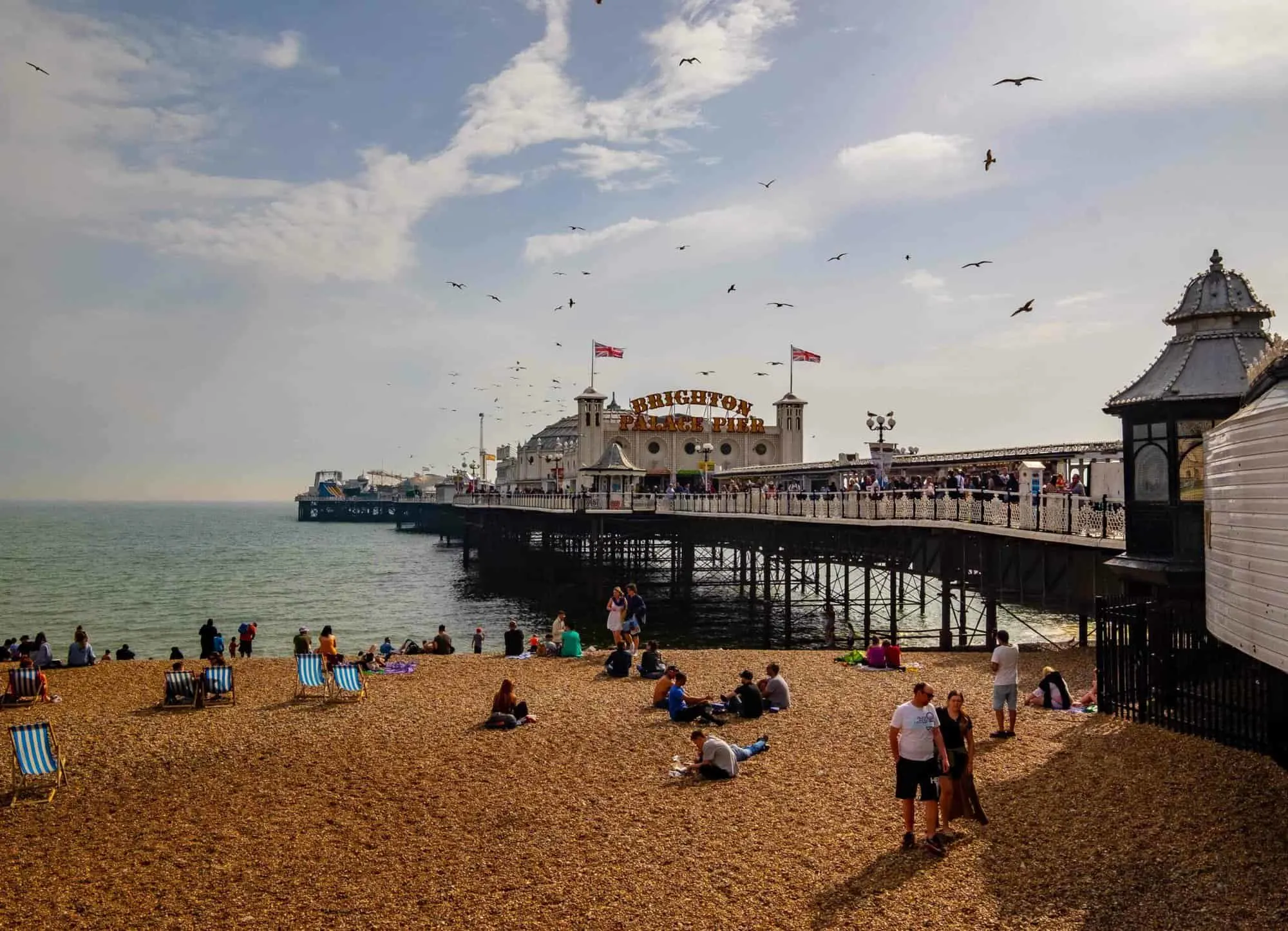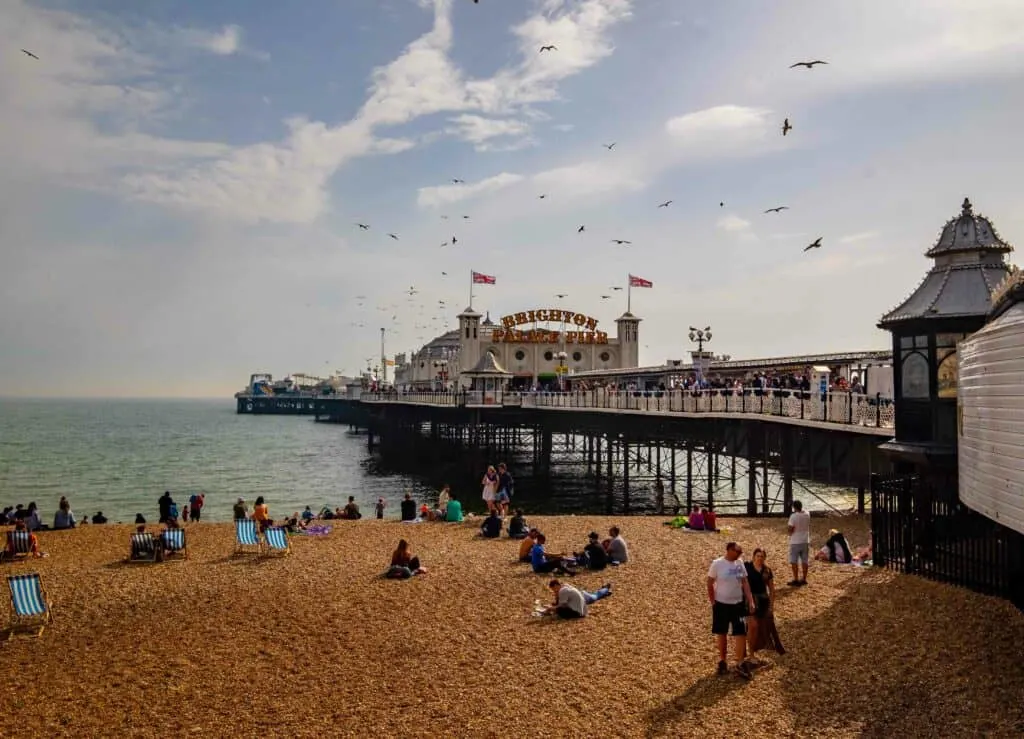 There are more places to grab typical pier nibbles and refreshments like chips, ice cream and candy floss along the way. Although you might struggle to be at a lose end in Brighton, Brighton Pier has a four story soft play and can tailor for childrens birthday parties, adding to the list of things for kids in Brighton
Throughout the year Brighton Pier hosts events such as music festivals, live entertainment and Christmas markets.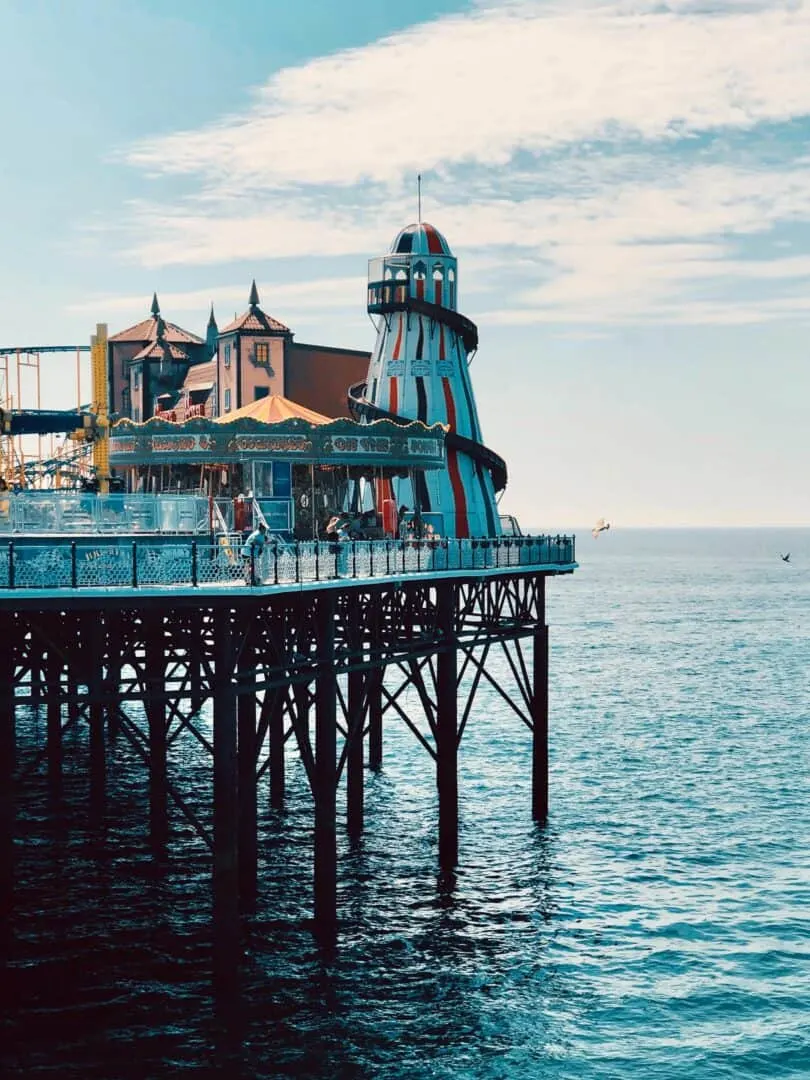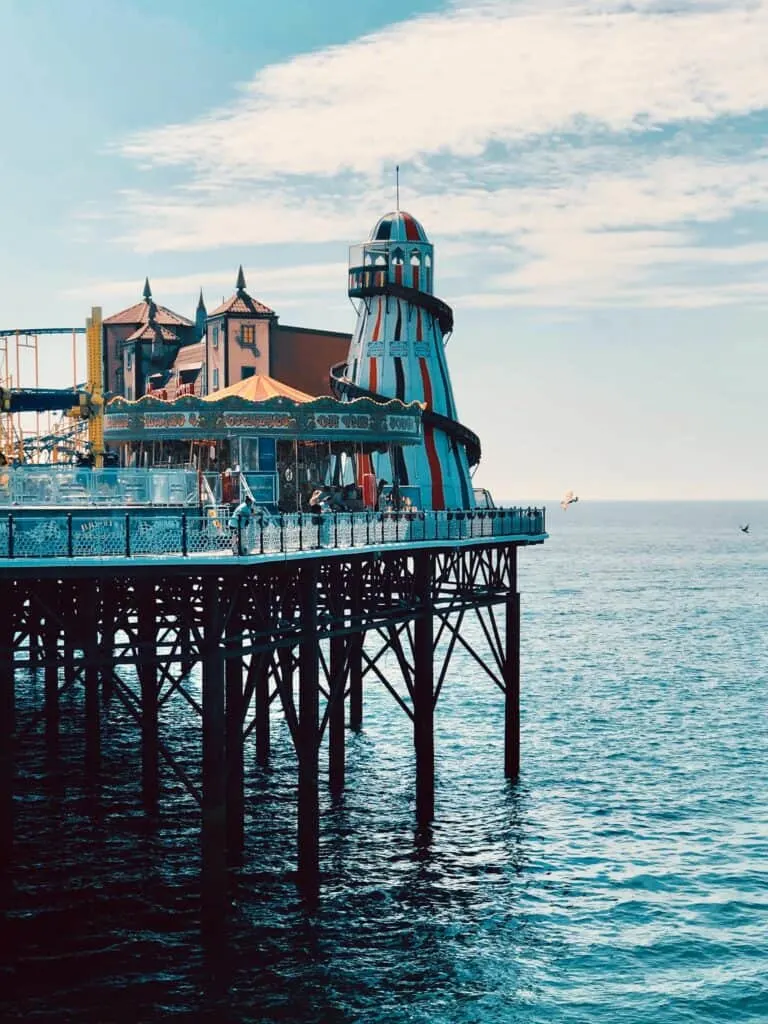 It is free to walk down the pier and enjoy the sites, however if you purchase a wristband, this gives you access to unlimited rides!
The wristbands vary in prices for weekday, weekends, groups and whether you book for one or two days.
If you buy your wristband for the pier online – you will receive 25% discount.
Brighton Zip Line
When strolling along the promenade, you might come across the Upside Down House. This is Britains first inverted house for all the fun photography! Brighton with kids has so much to offer and this is just another quirky, fun activity.
Tickets are £5 but children under the age of 3 go for free.
The Royal Pavilion
The Royal Pavilion in Brighton is a must see. It is an exotic palace boasting beautiful gardens, where families can relax. It has a colourful history, built as a seaside pleasure palace for King George IV.
The interiors are decadent and vibrant and staff are very helpful for offering guidance throughout the palace. There are lots of Brighton facts for kids to discuss surrounding this colourful Indian influenced architecture.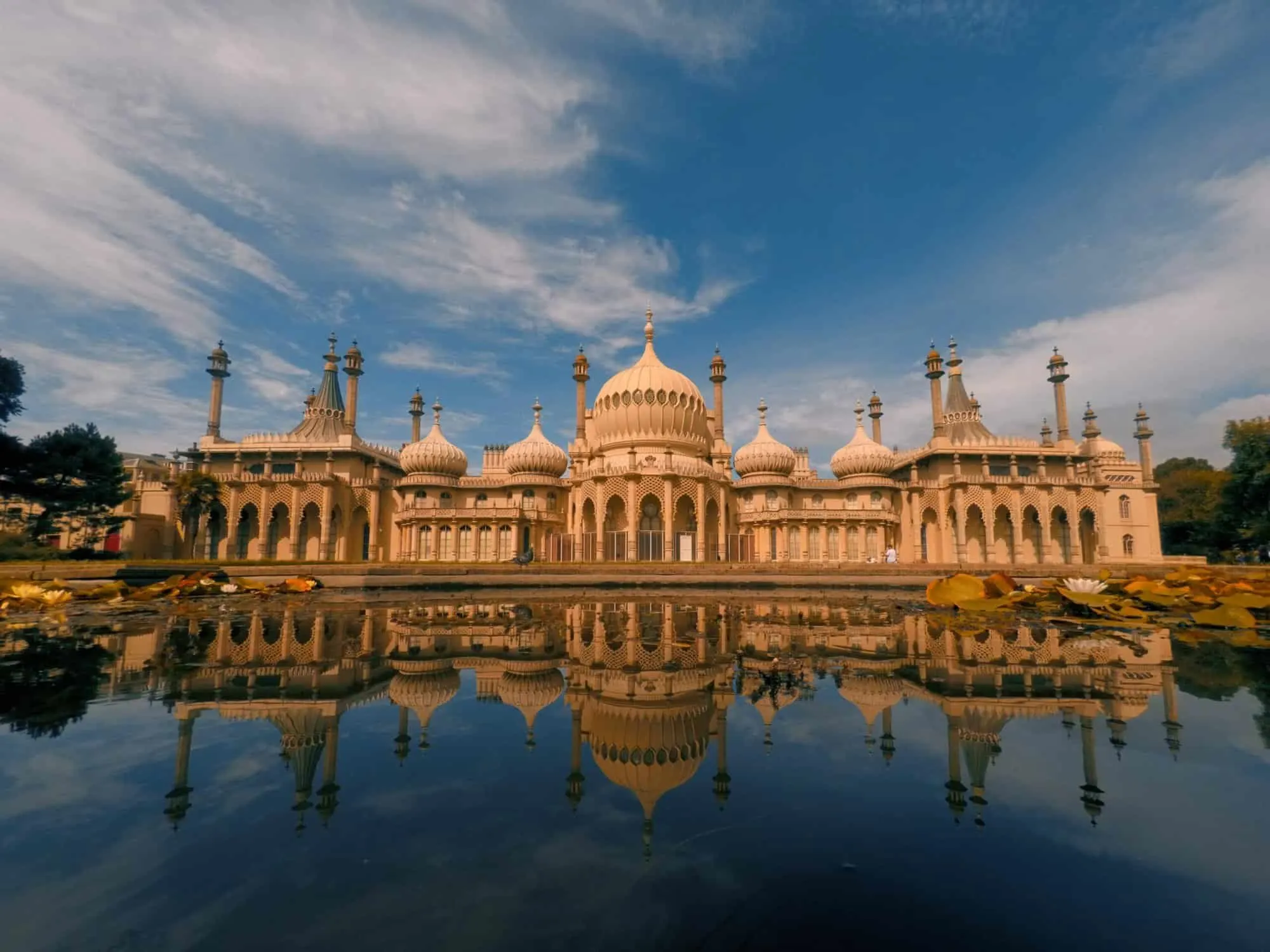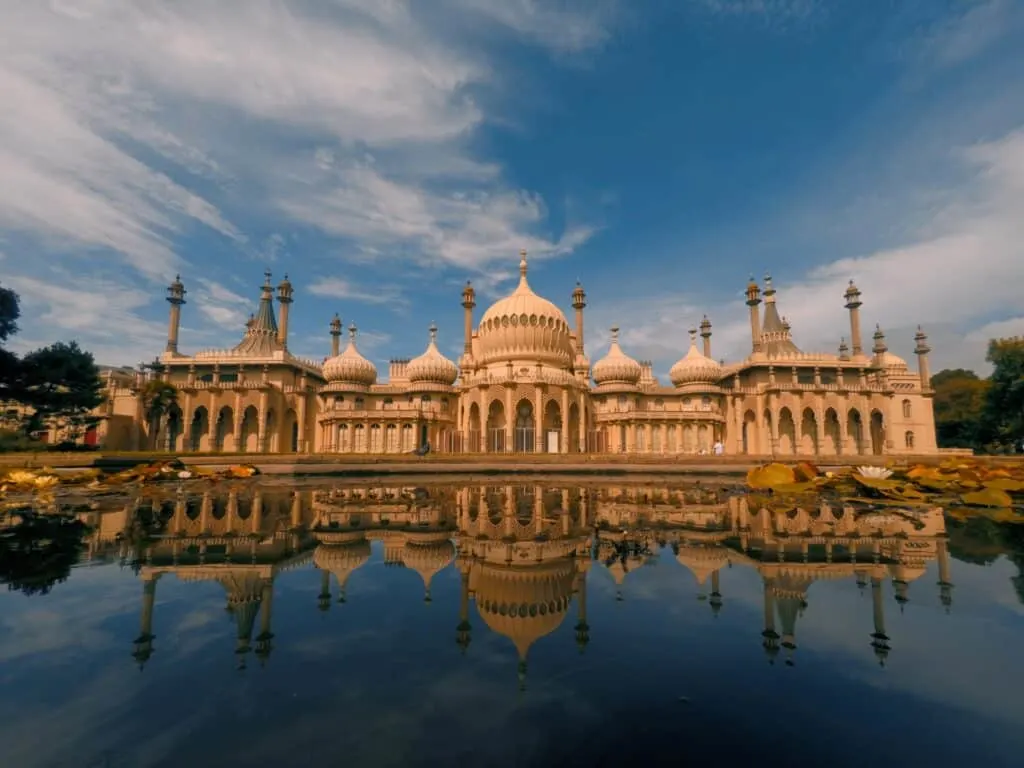 The gardens here are always a winner. My toddler loves it here as there are so many birds to chase. I'm pretty sure chasing pigeons in these gardens are amongst his top things to do with toddlers in Brighton! There is also a cafe in the grounds where you can grab a cake and coffee if you fancy.
Tickets for The Royal Pavilion are offered on a discount online.
Get your tickets here.
Volks Electric Railway Line
This is the worlds oldest electric operating train line. The route is from Palace Pier to Black Rock Station near Brighton Marina. It is a twelve minute journey but sure to capture your kids imagination!
Brighton Fringe Festival – Brighton For Kids
Brighton Fringe Festival is renowned for attracting visitors and families alike to Brighton around May each year. The festival boasts a number of events and attractions for children and teenagers. This includes talks, comedy, dressing up, live music and a circus.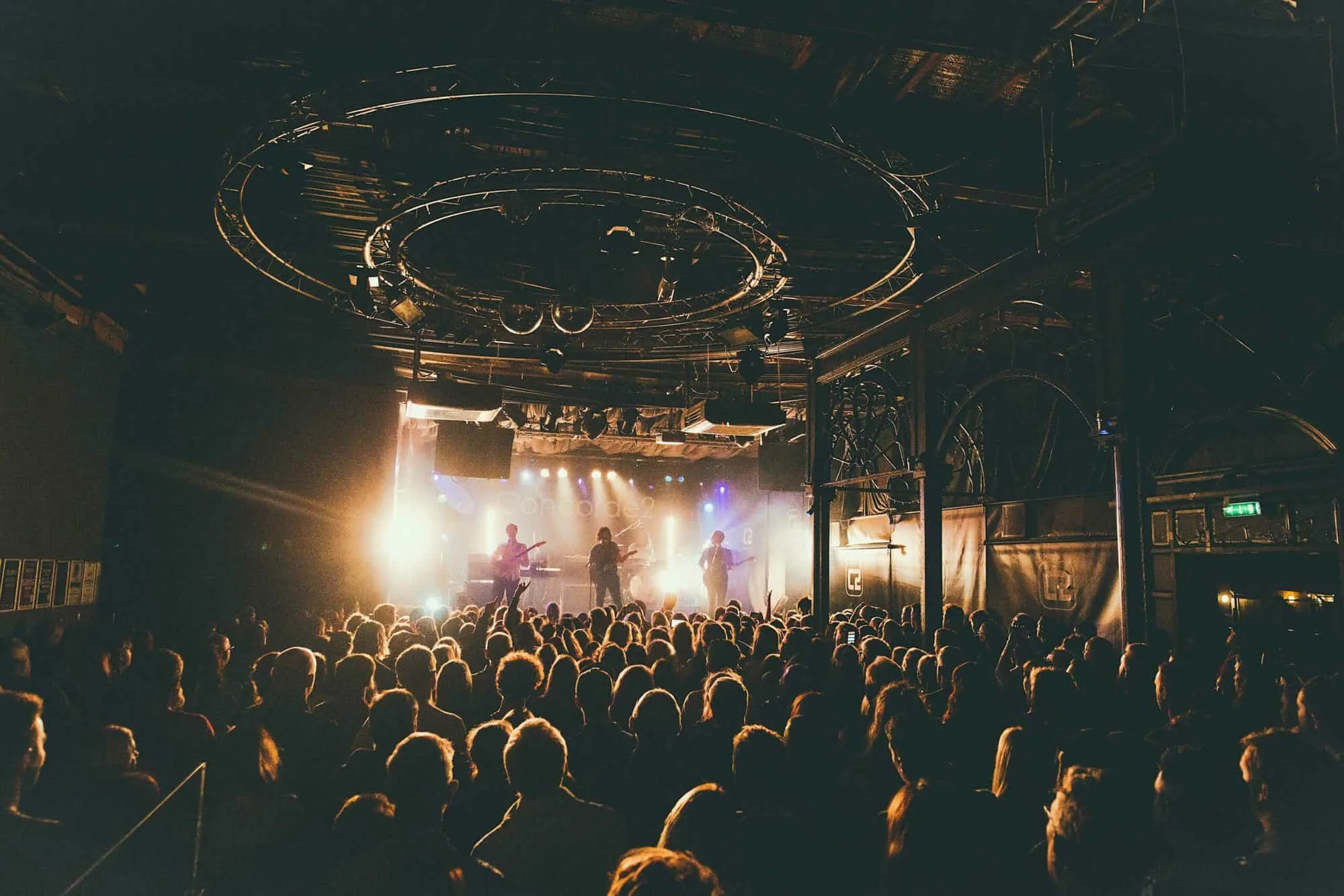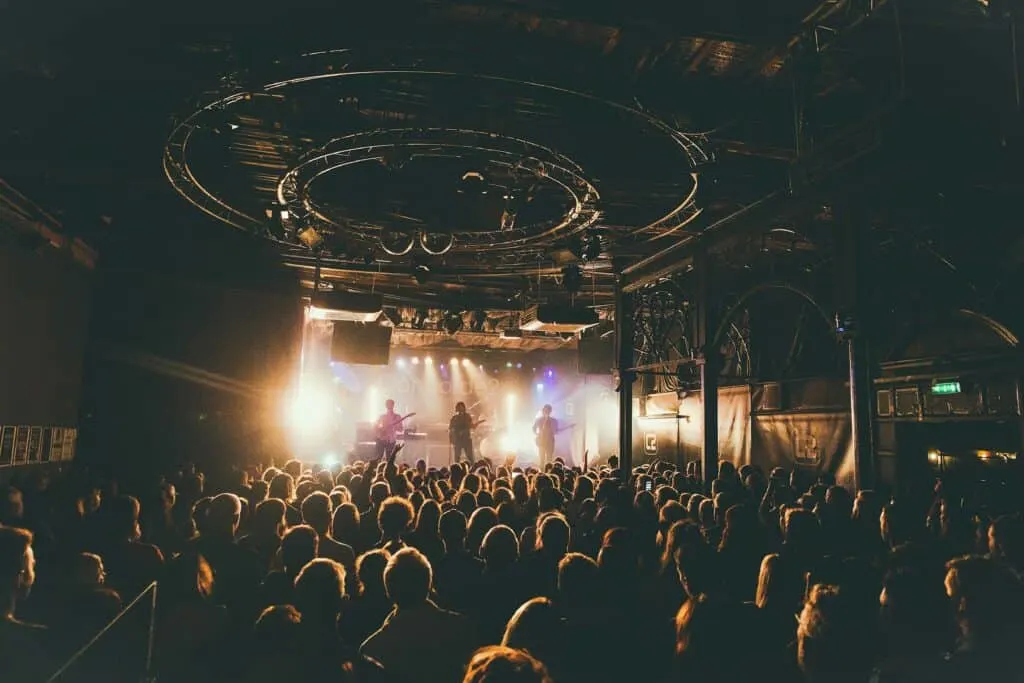 Indoor Activities Brighton
i360 Degree View From a Height
British Airways has a viewing tower offering a vast view of Brighton and the coastline. It is also the countries highest observation tower.
The i360 viewing tower is ten times bigger than a London Eye capsule – making it ideal for families with children. There is plenty of space to see the beautiful view of Brighton, the seaside and coastline from a variety of angles. This is especially good for energetic little ones!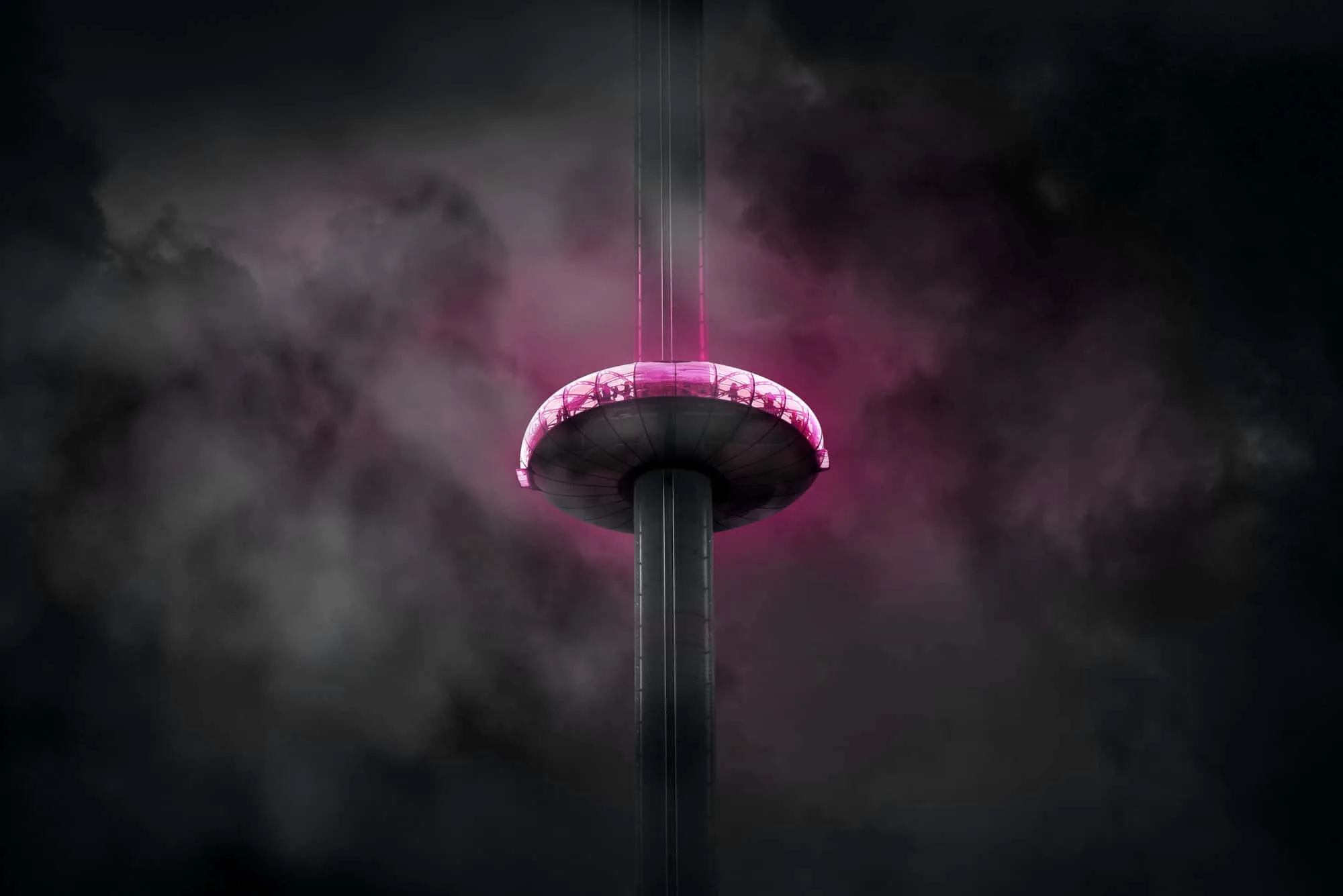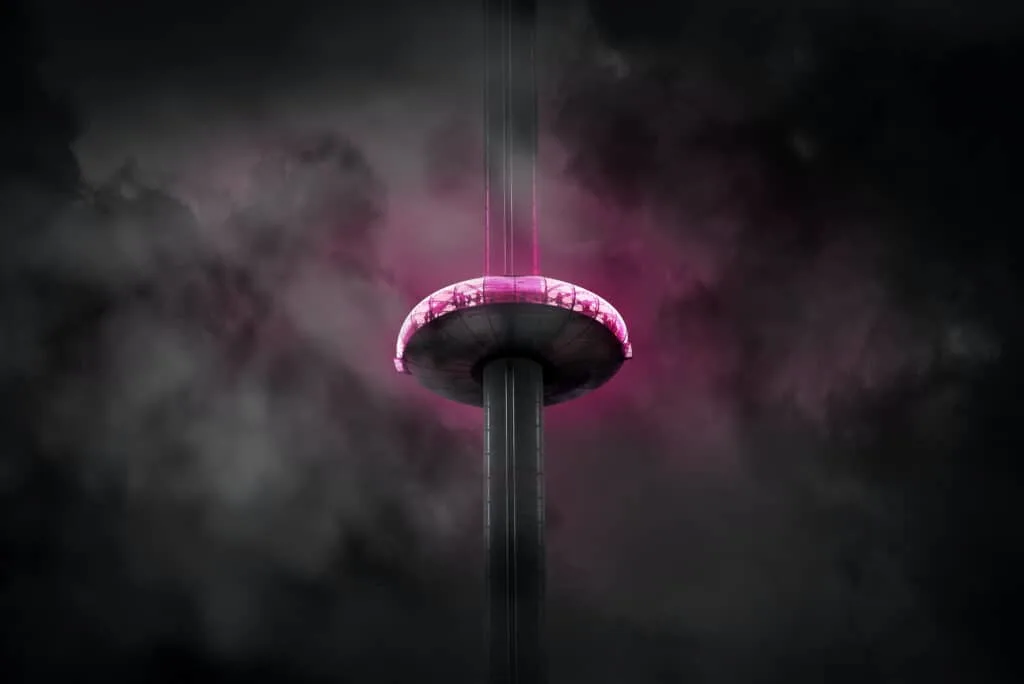 The viewing tower makes a great activity for kids to spot seagulls, the ships at sea or the tiny any like people down below.
There is a bar on board for any refreshment needs, baby changing facilities and the entire site is buggy friendly (although this might change if it is super busy, buggies can be left with security).
There is a free exhibition on board where children can learn about the pioneering engineering of the structure and how it is now one of Brightons top attractions.
In case it is raining, the i360 makes for a memorable indoor activity in Brighton with kids.
This would definitely be a memorable experience amongst Brighton attractions for kids.
Things for For Kids To Do In Brighton
Toy museum
Brightons Toy Museum is a fun, educational activity for children. Nestled just under Brighton Railway Station, it is more of an immersive visual experience than hands on – which may be disappointing for toddlers scrambling to climb the toy artefacts (we have been there).
However boasting over 10,000 toys – it certainly makes a wonderful experience for slightly older children. You can see old slot machines, aircraft toys, cuddly bears, puppets and train sets built through the ages.
Brighton Toy Museum also hosts educational visits, puppet shows and heritage learning. They also host events during Brighton Fringe Festival, ordinarily held in May.
The Brighton Toy Museum are open Tuesday – Saturday and incur a small fee as it is primarily run by volunteers.
Brighton Museum and Art Gallery
Situated in the Royal Pavilion's Gardens, there are a number of themes explored in the museum, from the history of Brighton, Ancient Egypt, WW1 to Leisure and Tourism.
They boast a number of resources for children to complete activities at home if they wish to continue learning after their visit or from online, excellent for homeschooling families or children curious in the topics.
Sama's Circus Softplay – Toddler Activities Brighton
If you find yourself in Brighton on a rainy day and want little ones to burn some energy – Sama's Circus Softplay is a good option. Not far from Brighton train station, it also has cheap parking nearby. With all the usual softly contraptions of ball pit, climbing frames and slides – this is a great option for things to do in Brighton with toddlers.
Softplay isn't everyones cup of tea – but luckily you can enjoy a hot drink in the cafe here. Sama's Circus Softplay also do delicious food and cake. Sometimes a day out with smaller children can be tactful, in a way they can burn some energy – ready for their nap then the parents can go exploring all the wonderful independent shops and markets in the North Laines.
This soft play also offer a 'Drop and Shop' service – where you can leave little ones in their care if you need to run any important errands in town. They also host a movie night with hot chocolate and popcorn!
The Painting Pottery Cafe
The Painting Pottery Cafe is a wonderful activity to do with kids, spending quality time over crafts. Choose from a number of creative masterpieces to throw up with clay. It is suitable for all ages and abilities – there is lots of inspiration to choose from on which pottery piece you could make.
You leave your finished piece to be glazed and collect within a couple of days, or the friendly staff can post it to you.
Where to Eat – Brighton with Kids
Whether you are keen for a sit down meal, to grab something and go or for a meal on the seafront, Brighton has a range of options for all of your needs. There are plenty of kid friendly places to eat in Brighton. Lots of people opt for bringing a good old picnic to the beach, which saves having to round the troops up and go find somewhere to suit everyone.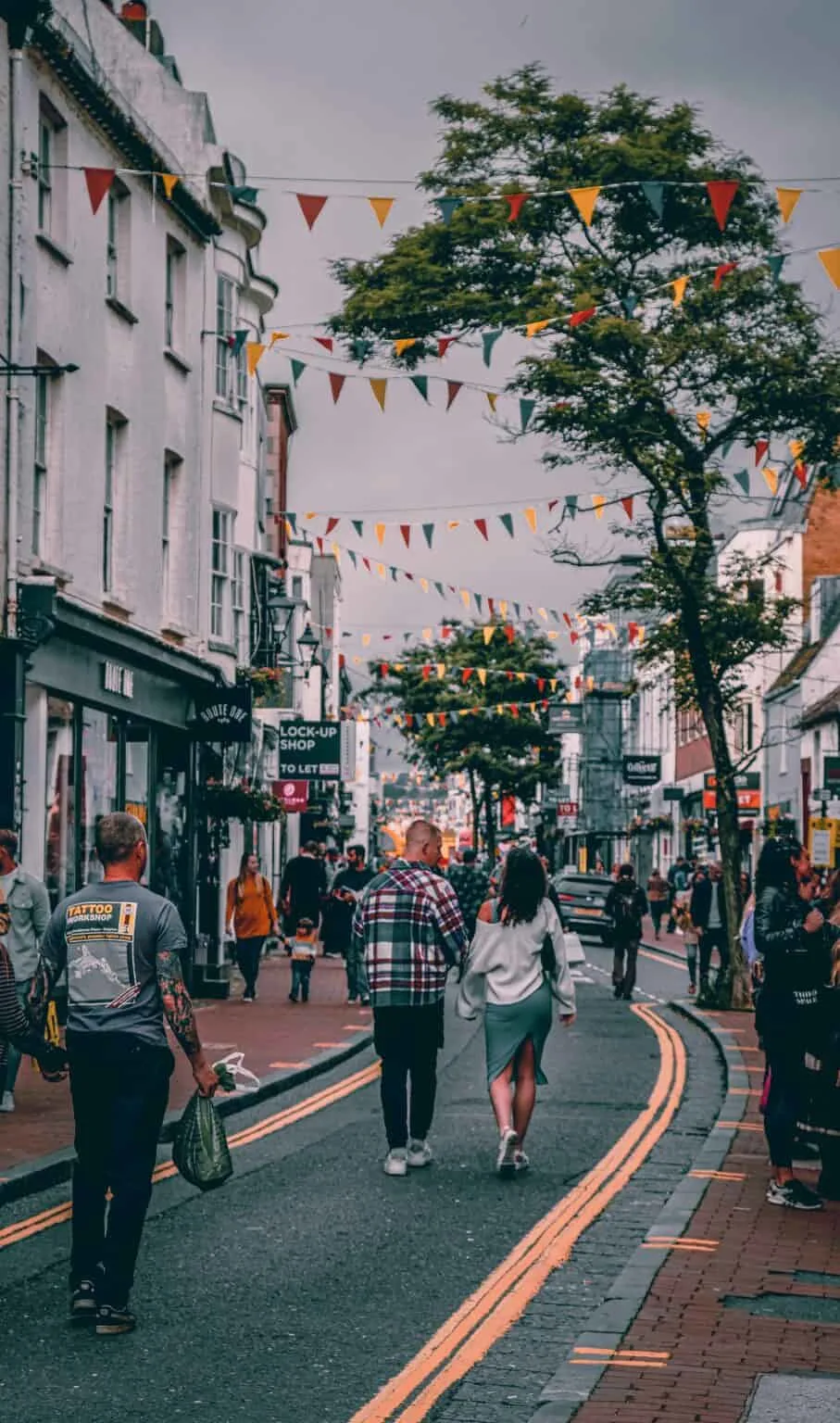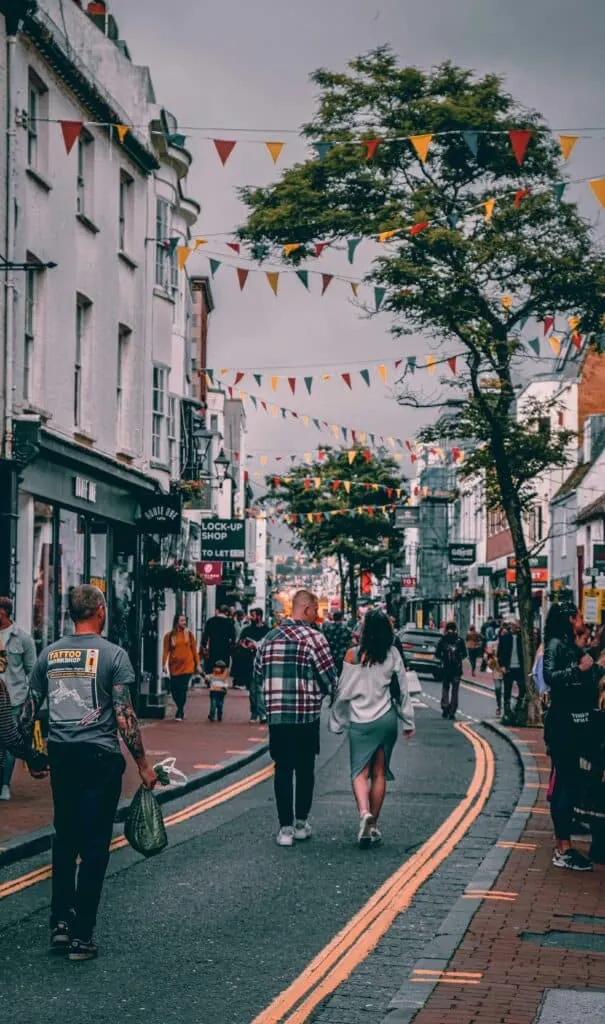 There is a real mix of independent cafes and restaurants, with your usual recognisable chains like Pizza Express, Pho, Byron Burger and Wagamamas. There are many lovely cafes, restaurants and smaller shops along the beach which sell breakfast, brunch, lunches and dinners.
Brighton has a range of culinary experiences to offer, with many vegan and vegetarian restaurants around too. You certainly won't go hungry while exploring the many things to do in Brighton with kids as there is so much great choice.
One of our favourite treats as we wander the lanes is a trip to the independent old style sweet shops and milkshakes parlour.
The Drove – By Brewers Fayre
If you are looking for a family friendly option to eat at that doesn't cost a fortune, head along to The Drove by Brewers fair located in the Brighton area.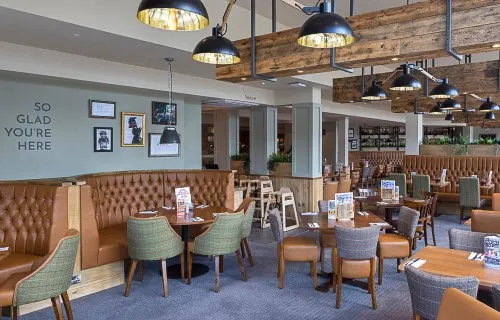 With a range of fantastic offers like unlimited breakfast where kids eat free to the indoor play at just £3.50 for 90mins. Perfect to keep the little ones entertained, Brewers Fayres are a great option for a fun-packed family outing that doesn't blow the budget.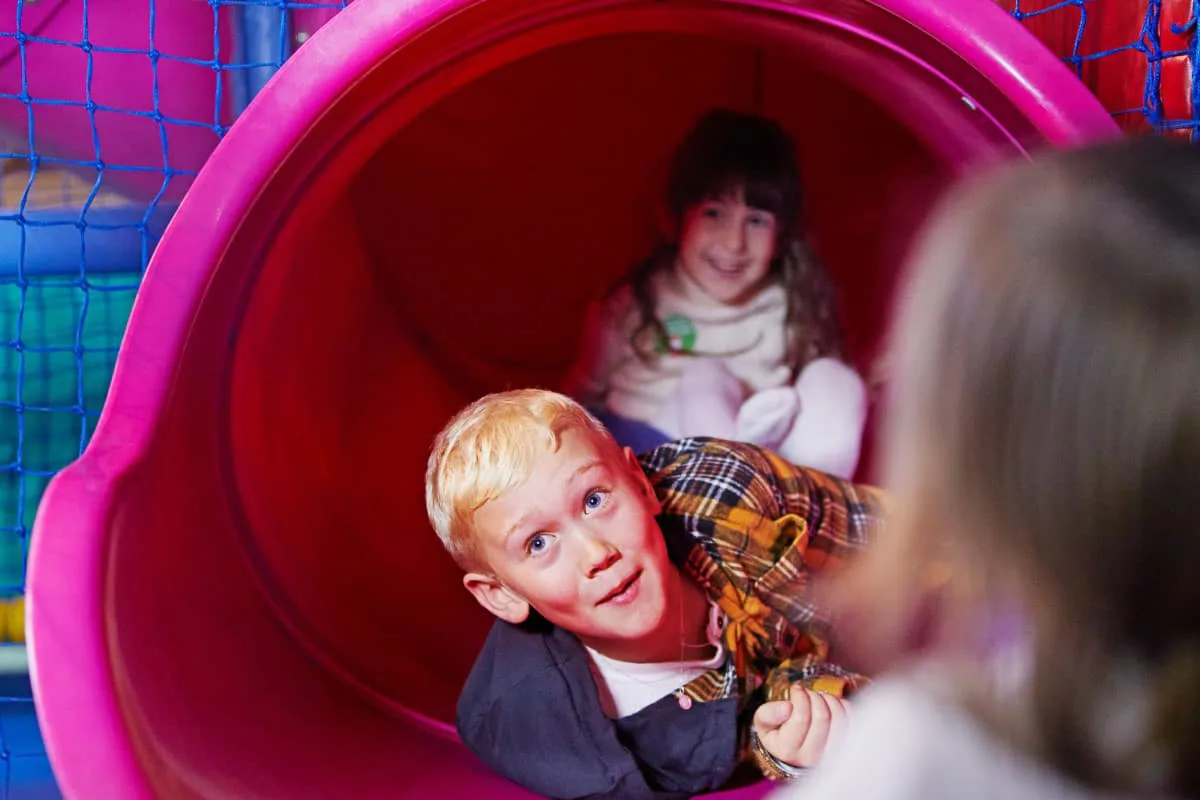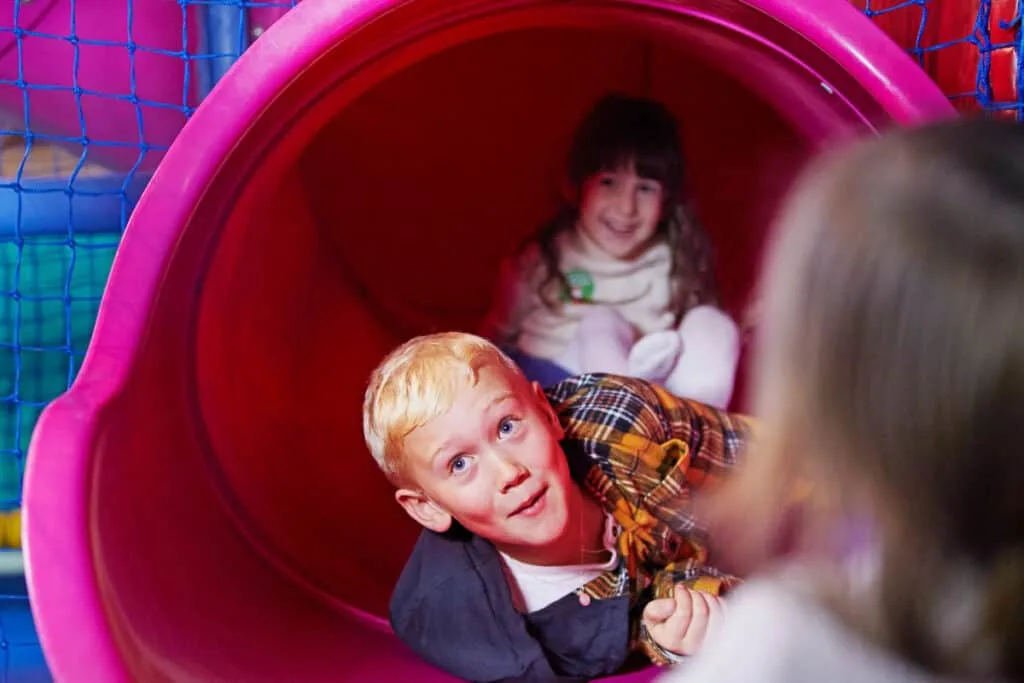 For more information and locations click here.
How To Get To Brighton
Brighton is relatively well serviced by trains from London Victoria, London Bridge, London Clapham Junction and Gatwick. It really is the perfect day trip from London with it being so close on the train, not to mention all the fresh scenery away from the big smoke!
Parking can be expensive in the allocated car parks, however there are often options for street parking which is only a fraction of the cost.
You may also like: