Heading away for a weekend break for the first time with a new baby takes some careful consideration. It had to be comfortable, family friendly, with perhaps something new and different for us to see. The Manor Country House Hotel was the perfect answer for our autumn weekend break.
Located in the countryside, just fifteen minutes from Oxford, it lived up to all of our expectations with its lush gardens and homely yet decadent interior. It felt quite magical on the Friday evening driving through the manicured gardens to reach the main entrance.
I'd heard Oxford is one of the most romantic places to go, so despite having baby in tow – we would make the most of it's magic.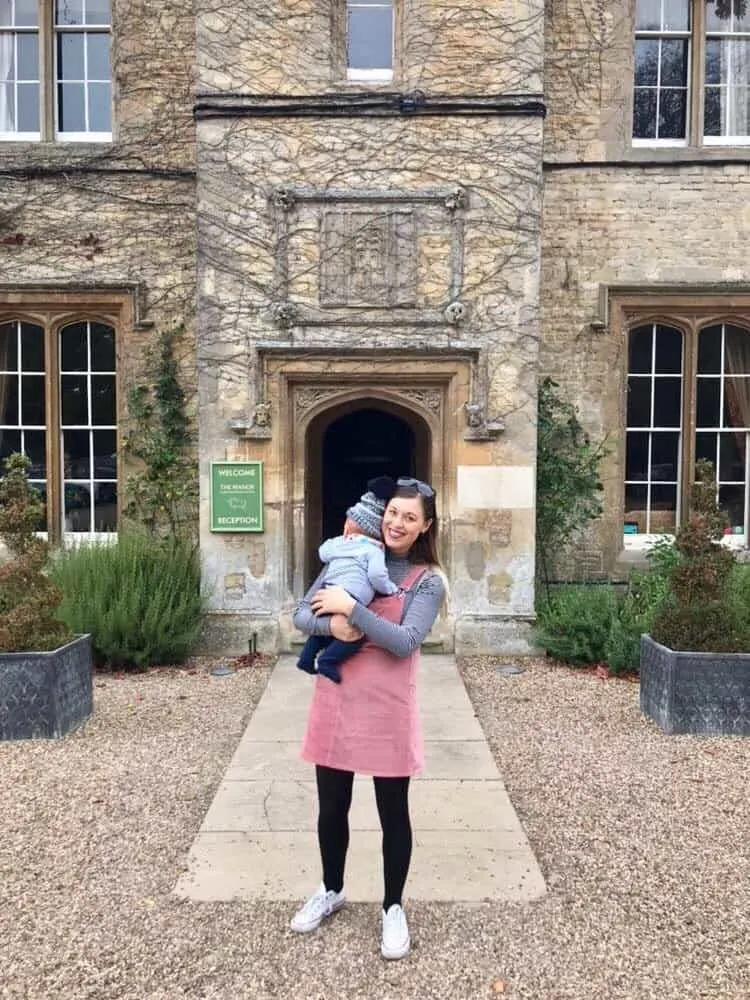 OUR STAY – The Manor Country House Hotel
The very lovely staff welcomed us at reception and we had a quick check in. The extra hand to our room with the luggage and toasty log fire at reception made us feel right at home. This is exactly what we needed after a somewhat rough journey from London with baby.
We were pleasantly surprised at how big and spacious the room was, perfect for families. There was a cot provided for baby and ample space for extra beds if you have more little ones. We also loved the larger bath for a family splash with bubba.
The dimmer lights perfected the ambience in our room but were equally useful for night changes and feeds with little man. As the Manor Country House Hotel is such a historic building, I was expecting to hear lots of creeks and noises.
However we all slept comfortably in the quiet countryside. We woke up to a stunning view of red vine leaves up the facade of the house and the lush gardens the next morning.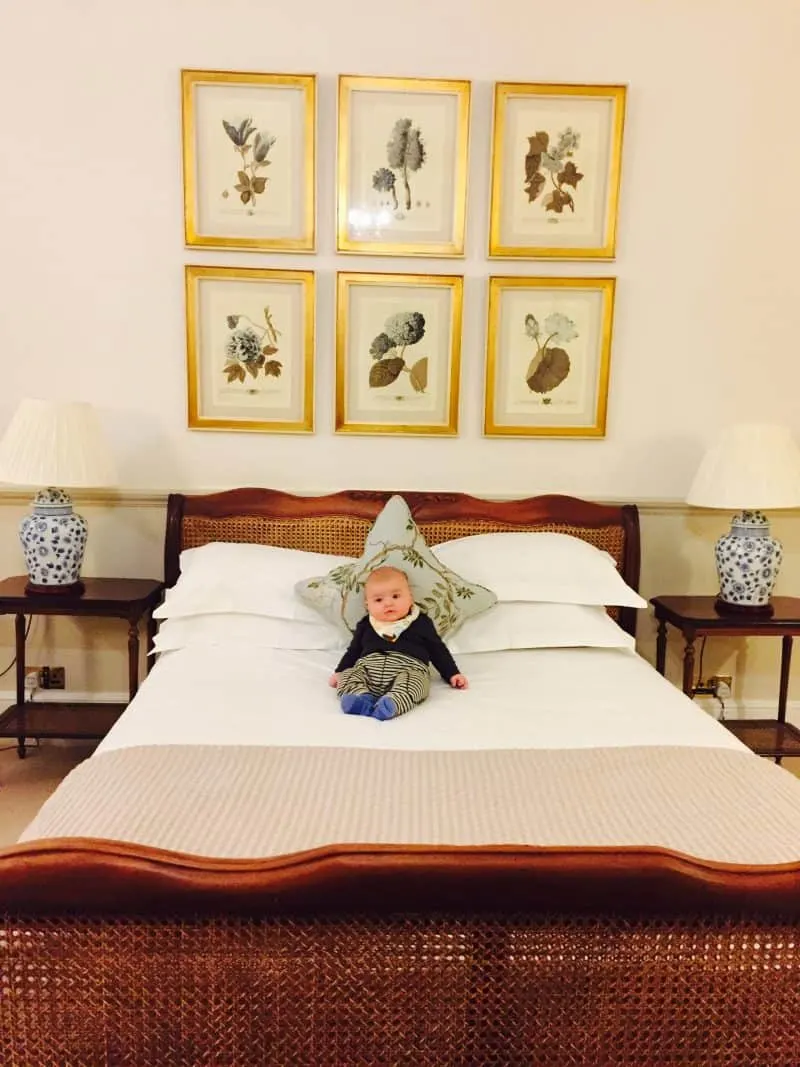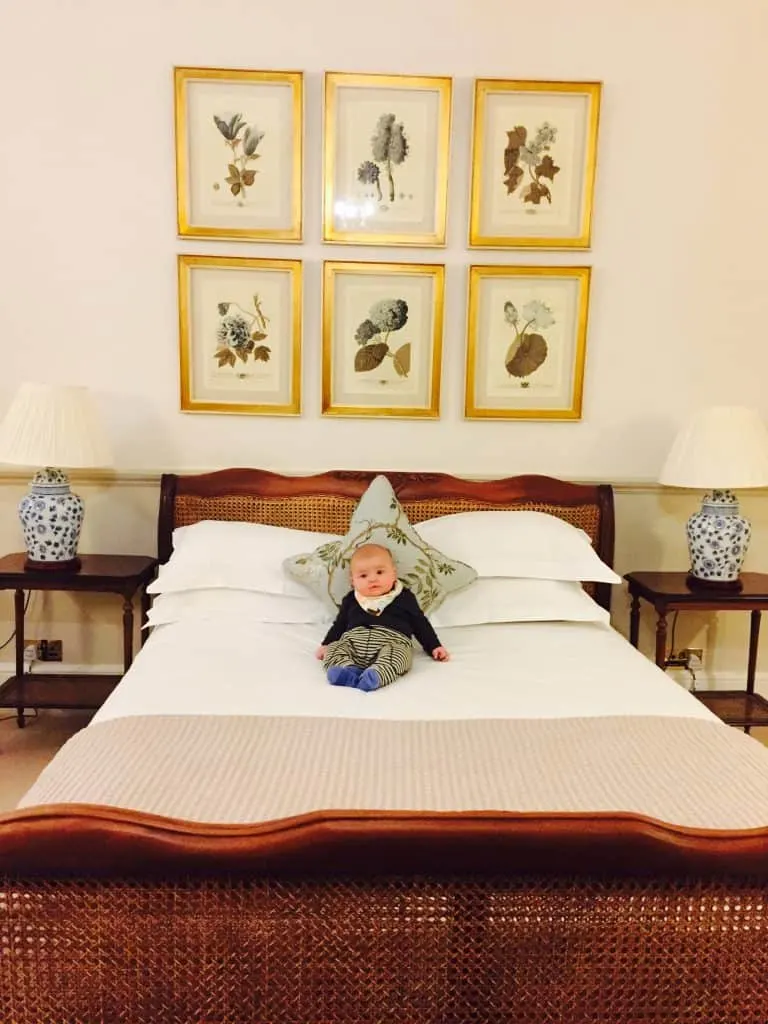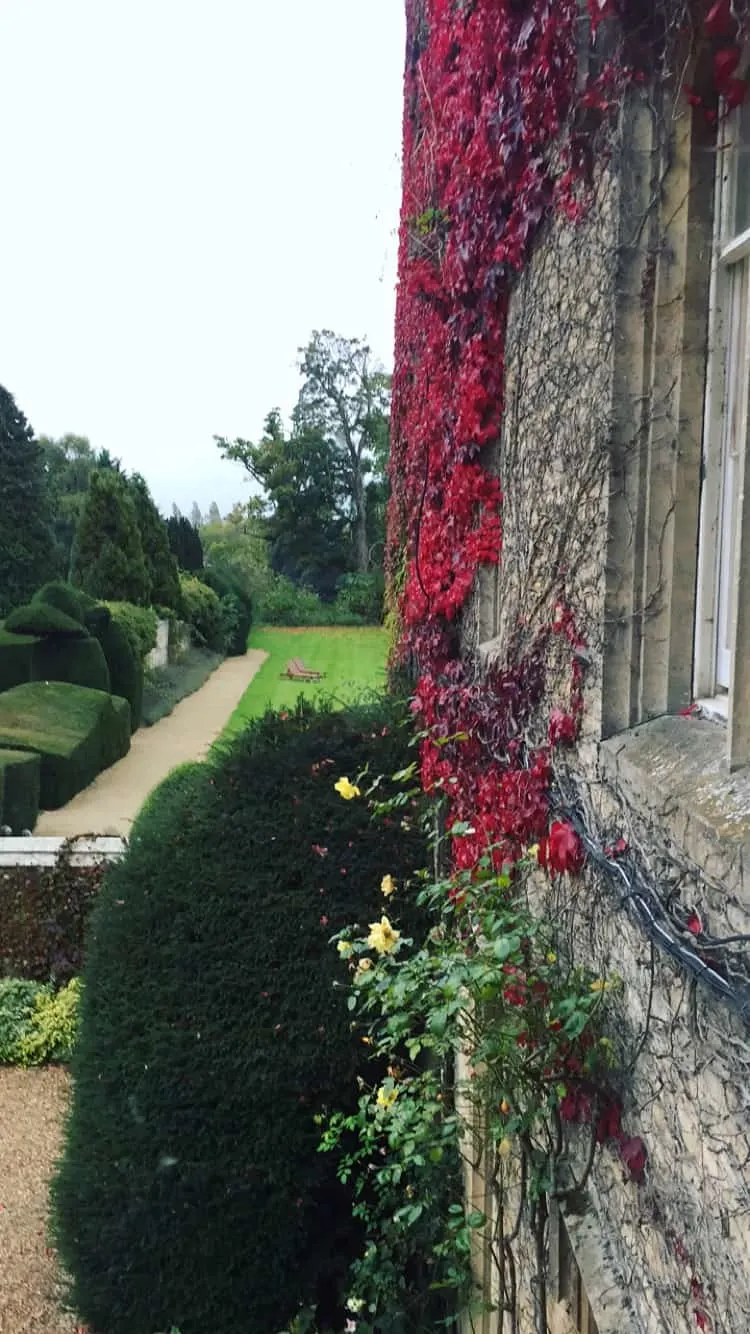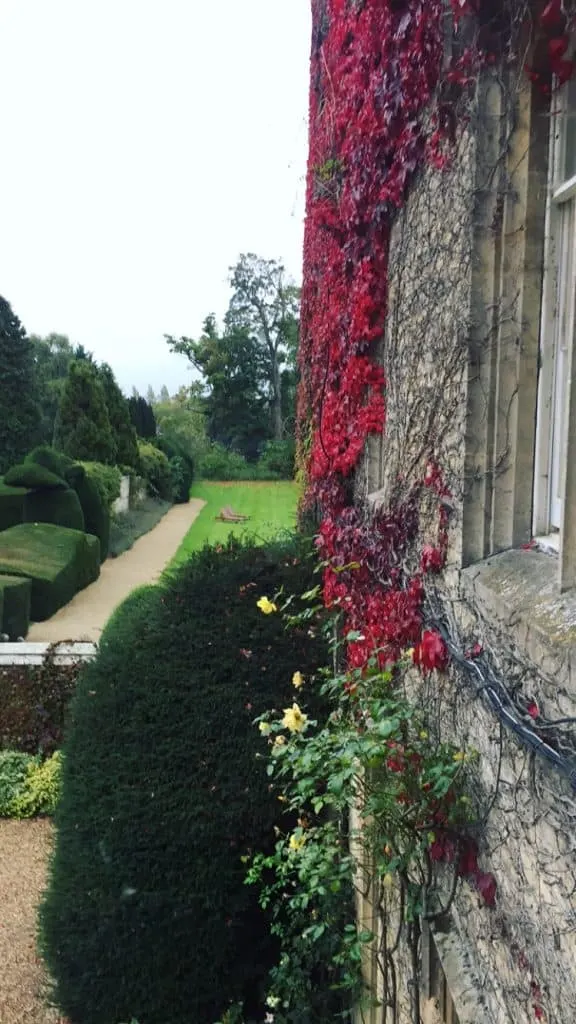 Eat like a lady, lord and baby
We really enjoyed fine dining in the grand baronial hall! They accommodate for all tastes, providing my other half with the bar menu as he preferred a burger with chips and I opted for an elegant vegan. Not an eyelid was batted as I fed baby and put him down in his pram next to us as.
We were excited for breakfast and afternoon tea the next day knowing we. The meal was scrumptious and despite being more than satisfied we were very excited for breakfast and afternoon tea the following day.
There is nothing like afternoon tea in England.
Breakfast
Breakfast was a selection of fruits, nuts, cereals and juices with the staff on hand to offer hot drinks. An extensive cooked breakfast menu was available and again, offering a cooked breakfast options for all dietary needs.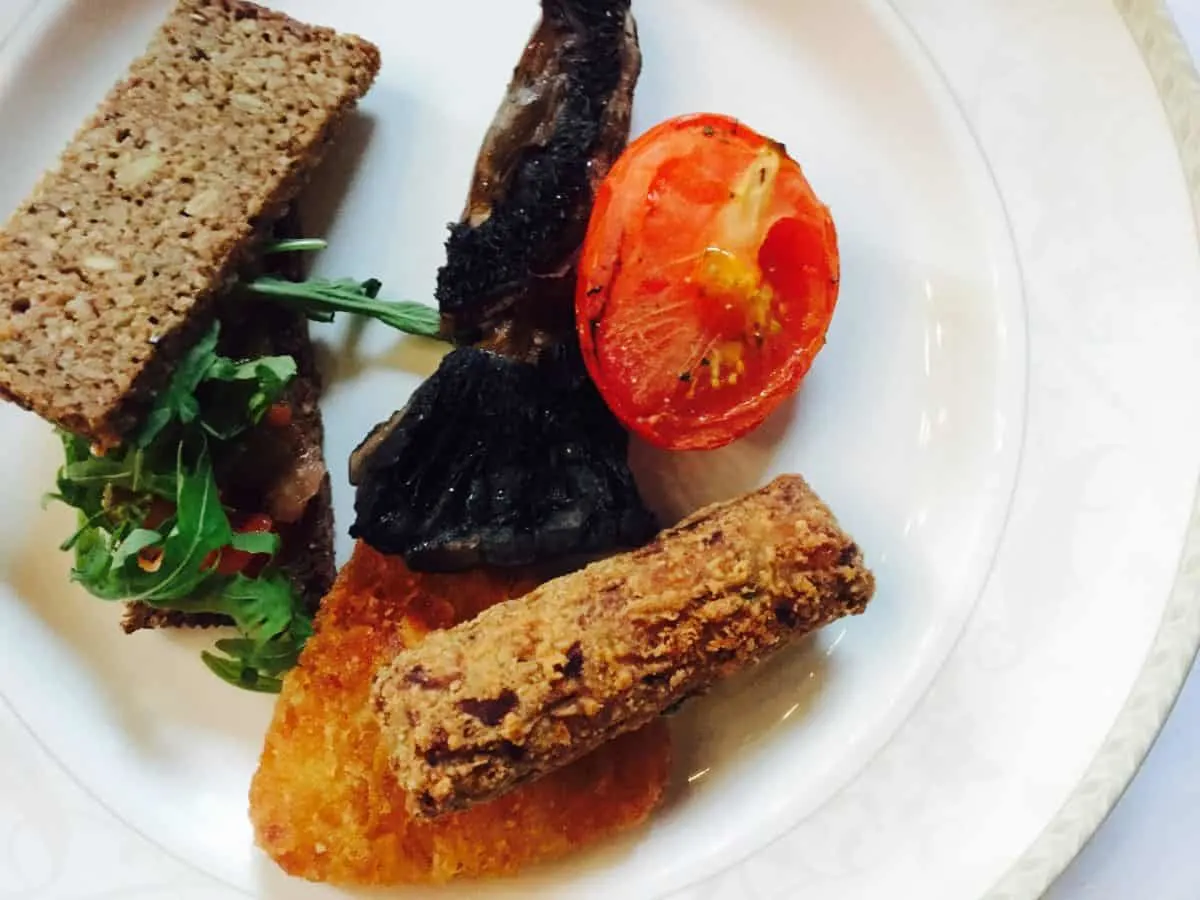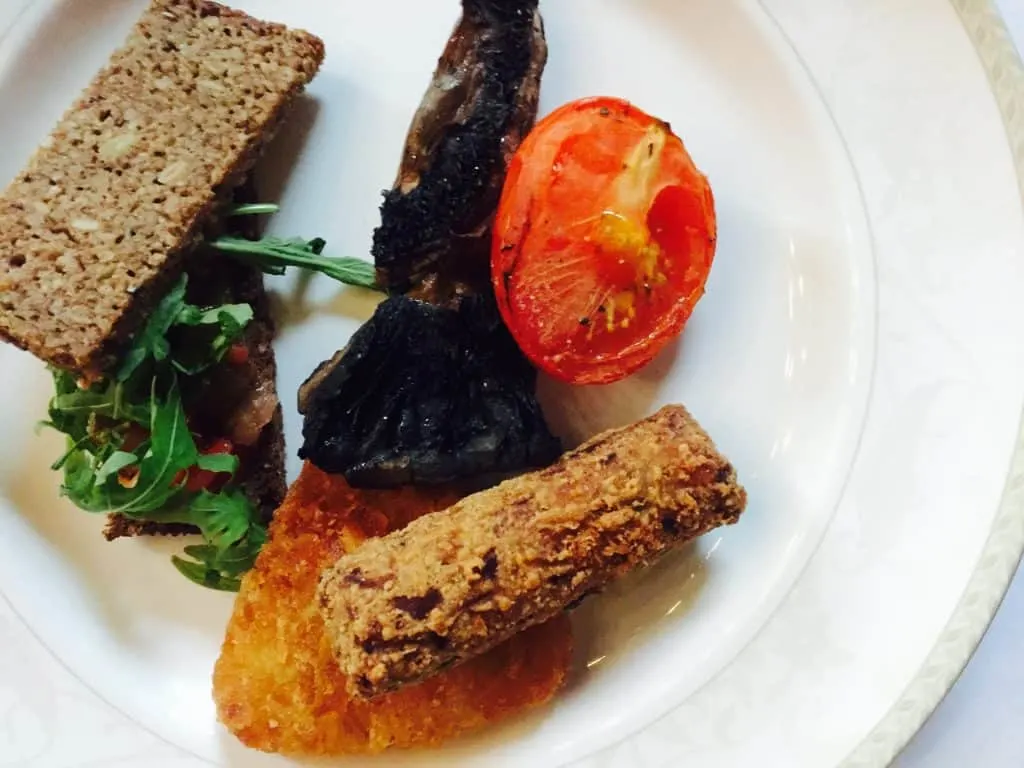 Afternoon Tea
Following our day out in Oxford, we were ready to return for our planned afternoon tea. We felt so relaxed, sitting in the lovely front room overlooking the gardens. I felt spoilt with an elegantly prepared spread. Champagne was served, with the option of a selection of teas. It felt like pure indulgence nibbling on the freshly prepared cakes and finger sandwiches.
The table next to us appeared to have three generations of family enjoying their afternoon tea. They even have kids afternoon tea, how cute! The fire at reception made for the perfect spot for a drink and cuddles with baby while our food went down.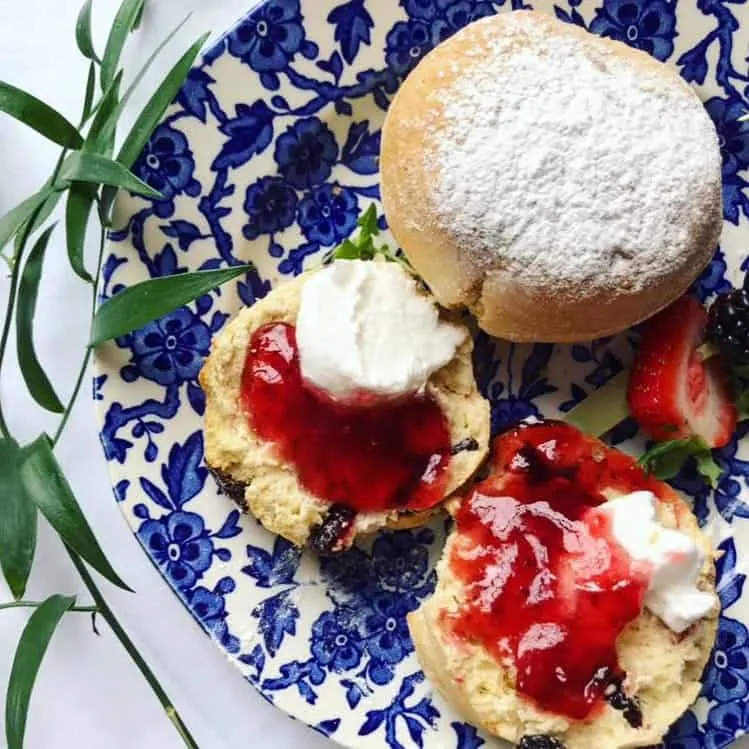 Room Service
Room service is what we needed on the final evening. With baby and I having already had numerous outfit changes in one day, I was most content making the most of our lush room and chill in a hoody. We had a sofa and table ready for us to chow down our promptly delivered room service meals while bubba dozed on the bed.
PLAY
Magical Grounds
The Manor Country House hotel has all the finer details you'd expect from a four star hotel. We loved waking in the mornings to the beautiful garden view. The grounds felt quite whimsical to roam through with its odd shaped but well tended to hedges and rabbits hopping about. It felt like the perfect autumn stroll with all the vibrant changing colours. I could imagine this being the best place for hide and seek with little ones.
Families are catered for throughout the seasons. Within the grounds there is an outdoor swimming pool, tennis courts and a croquet lawn. It's all very quintessentially British. Although the pool is not heated, I imagine its perfect for those longer, summer days.
Also available are outdoor lawn games to keep the kids entertained. Family friendly events hosted throughout the seasons include teddy bear picnics, seasonal fairs to murder mystery's and classical music concerts. I can imagine all of these events being very fitting to the Manor House Hotel.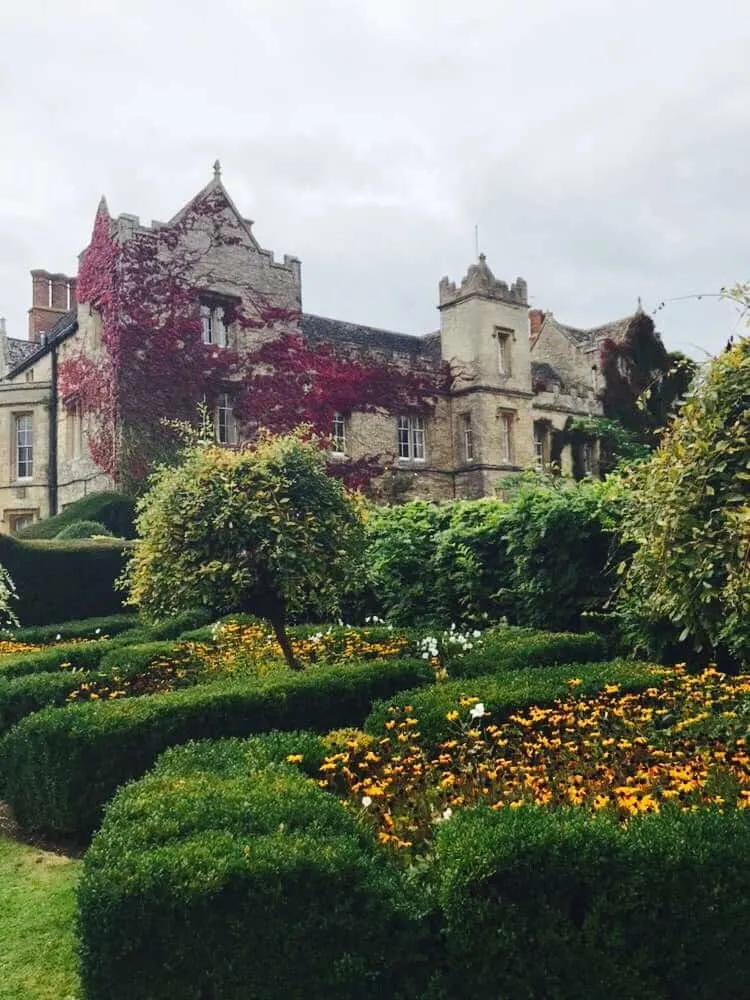 Bring everyone, including the dog!
The Manor Country House Hotel caters for all types of families and even provide the furry ones! Unfortunately we left it too late to book the dog friendly coach house. However they offer dog sitters, a special doggy menu and even a doggy spa!
Since baby has taken centre stage, a little extra TLC is exactly what our doggy needed. Luckily he was well looked after at his dog sitters, however it would have been lovely for him to join us on our first family trip away.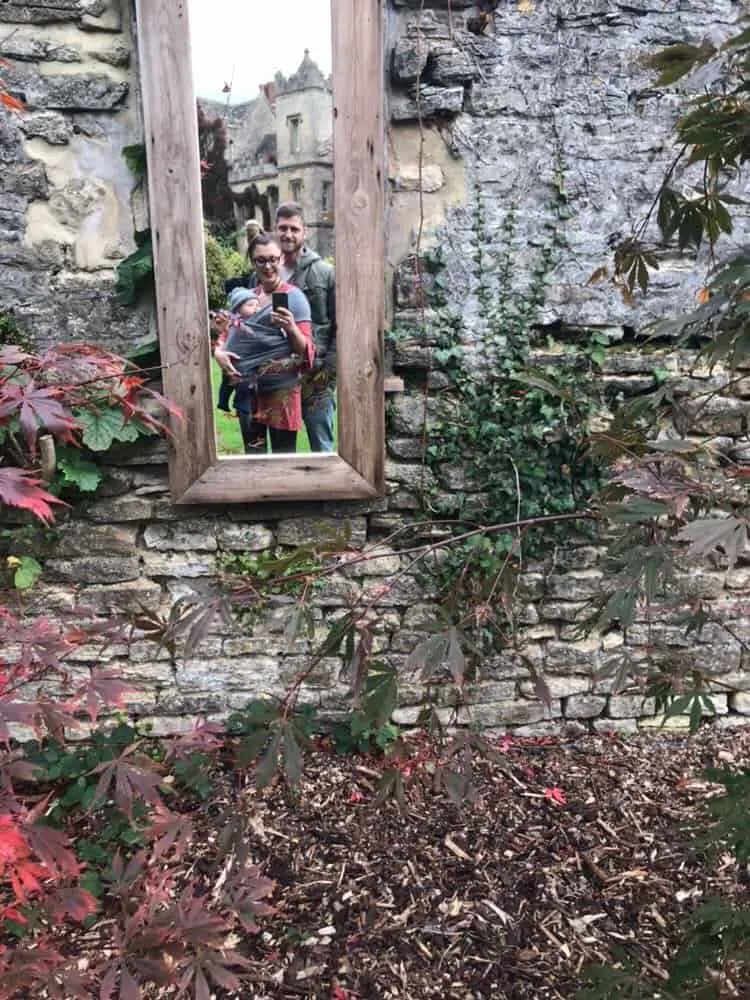 A Day Out in Oxford Town Centre
When I think of Oxford, I envision punting! Cherwell Boathouse offers this family friendly activity which is great fun for all. We managed to pop into Oxford Town Centre for some exploring, taking in the history of the old castle. It is one of the most romantic places for couples.
The Botanical Gardens has varied plants from round the globe, including a tropical glasshouse. Information on the plants and history of the gardens would make a great learning experience for kids. More central we checked out the covered markets for some fresh fruit and the obligatory cake for our walk.
We wandered around the old motte and bailey, former prison and learnt its history. The quirky Pitts Rivers Museum offers lots of weird and wonderful knick knacks from around the globe.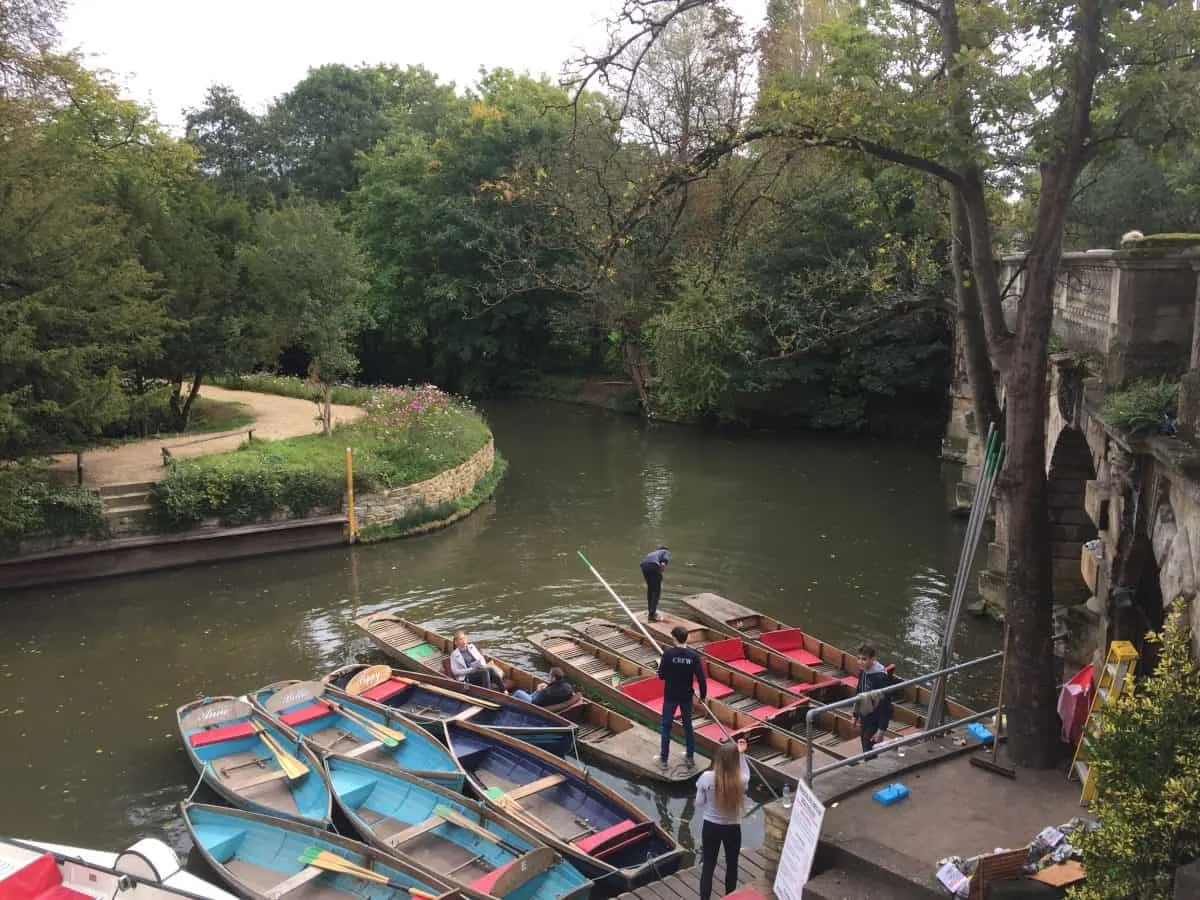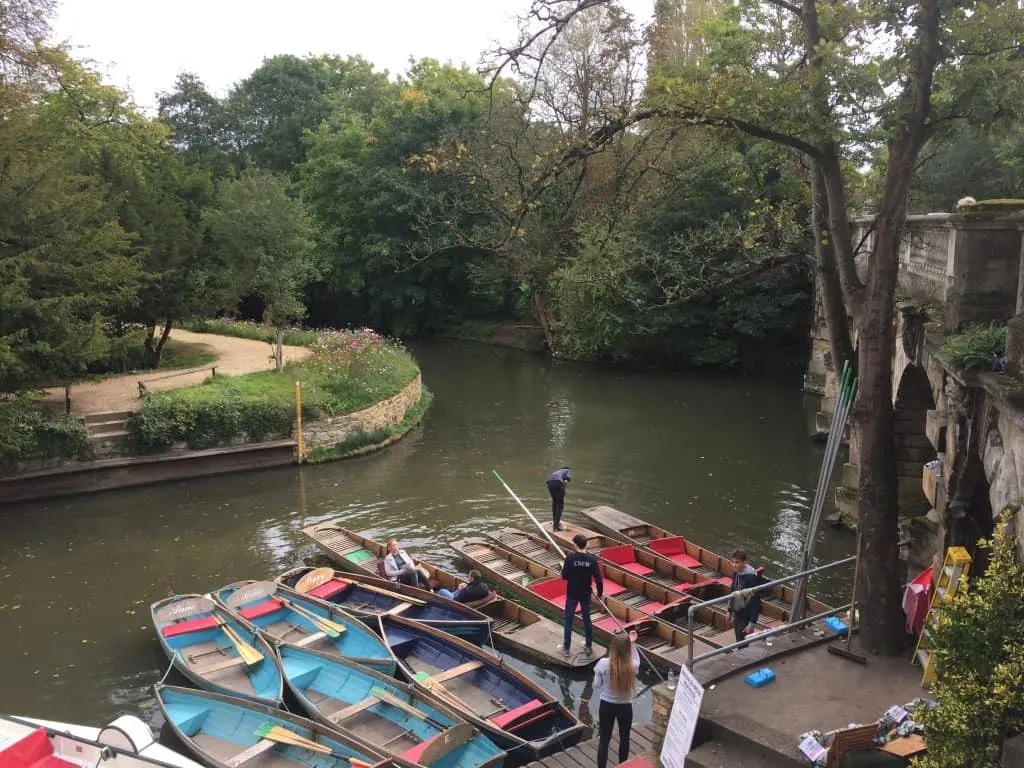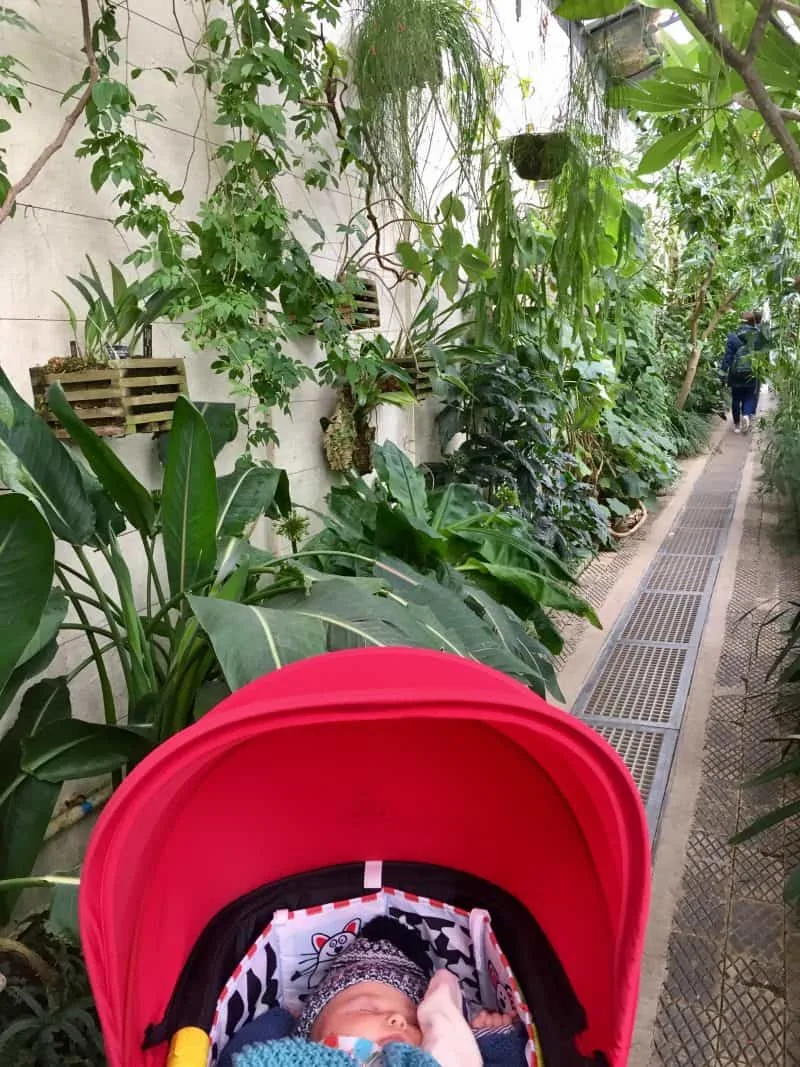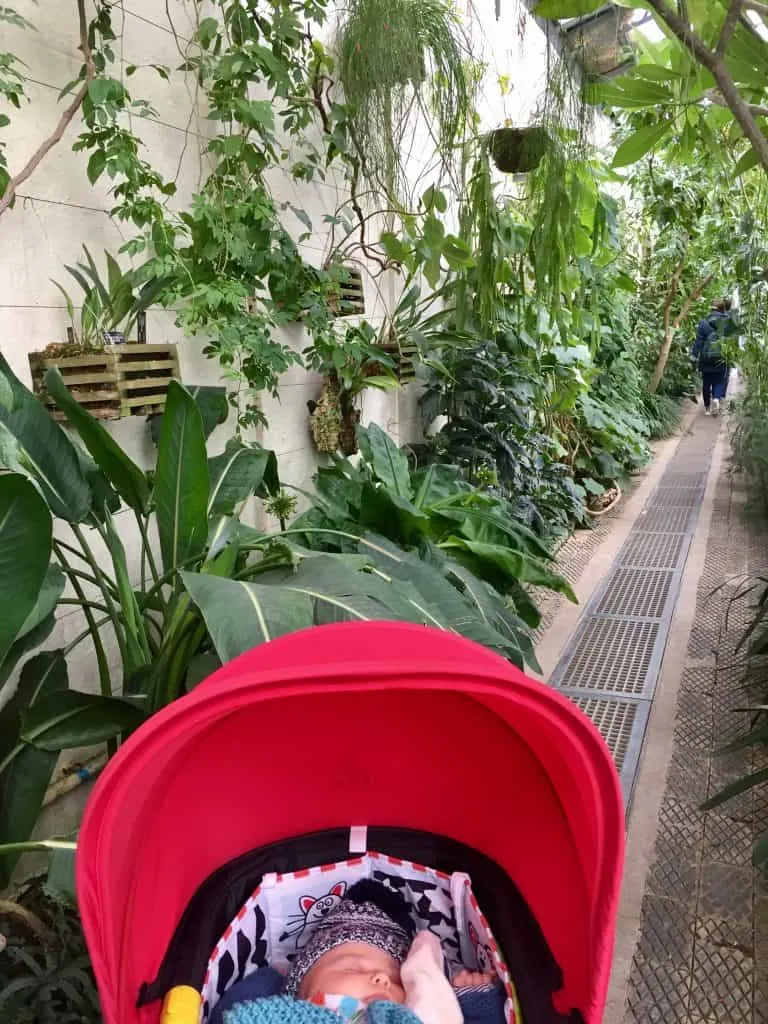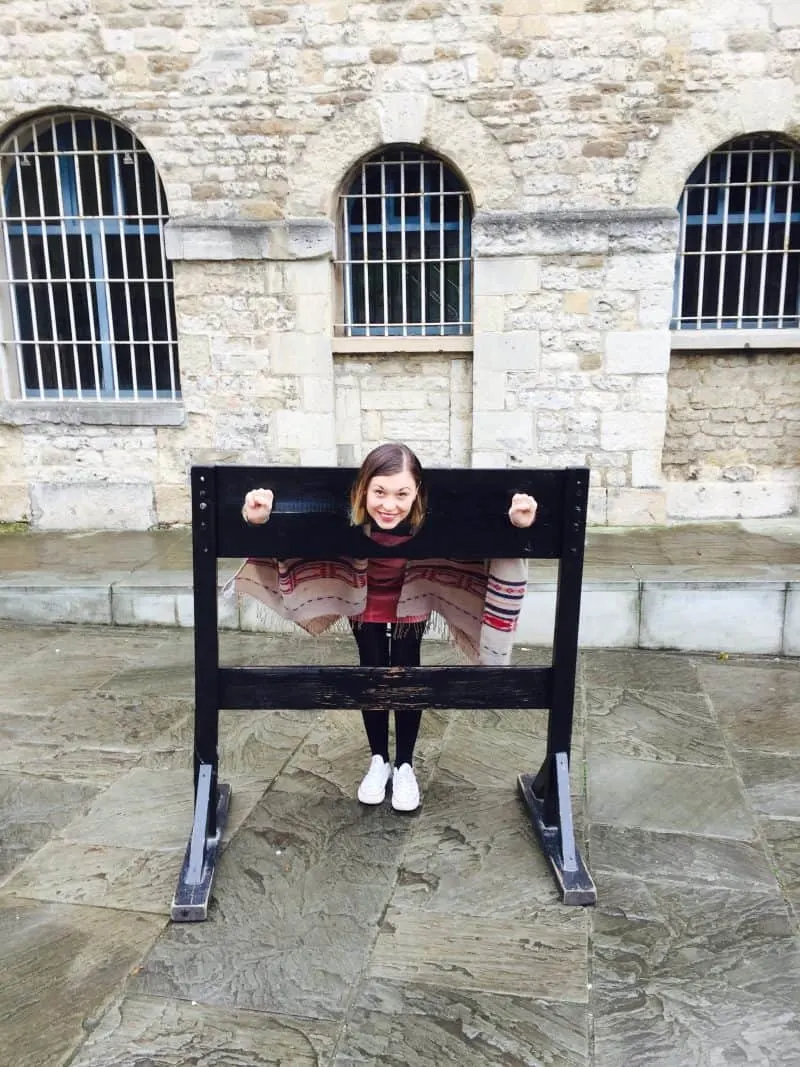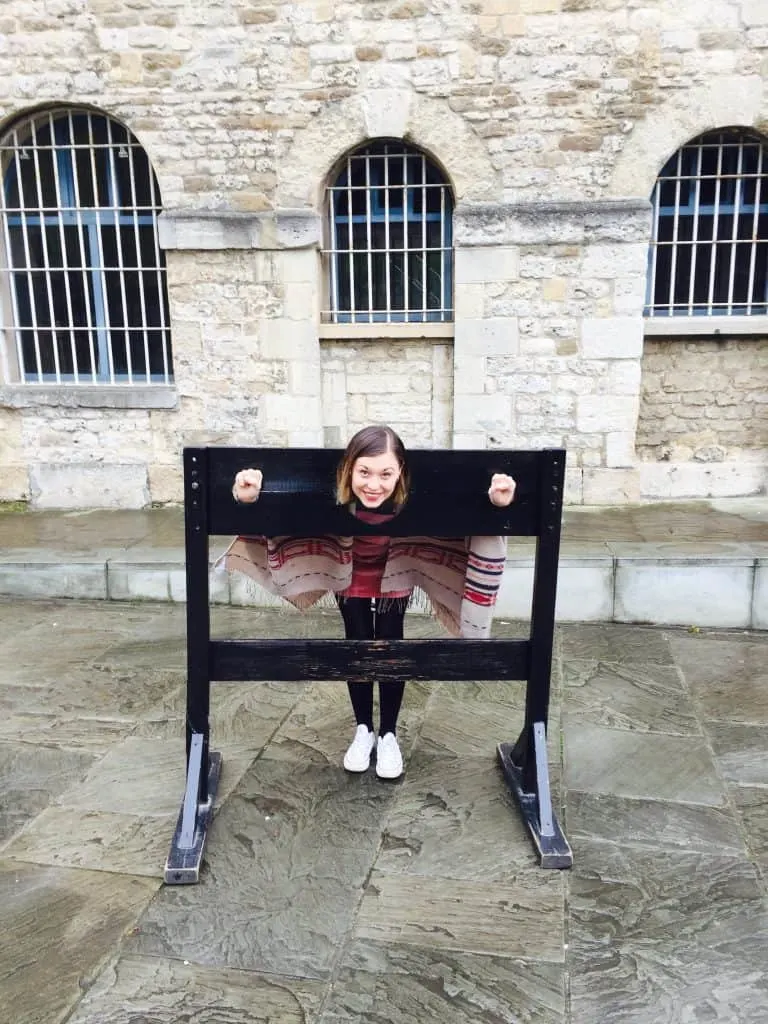 There are a range of other experiences close to the Manor Country House Hotel that we unfortunately did not have time to make with all the treats we had already packed in. Nearby attractions include Blenheim Palace, Waddeson House and the famous Cotswolds. Cutteslowe Park is a win for families with plenty of activities for kids.
Overall, the Manor Country House Hotel offered excellent service and provides something special for the whole family to enjoy. We can't wait to return and we have fond memories of our first family weekend break away.
You may also like to checkout our other English destinations.
Disclaimer: Our stay at Manor Country House Hotel was hosted in return for a guest write-up on Travel Mad Mum. As always, all views expressed our entirely our own.
Author: Gill Entiknapp, Guest Writer.
For more information about Manor Country House Hotel, click here.