Any destination can be a family travel destination, but some are especially good for traveling with kids. We've been to so many countries with Esme and Quinn and we've gotten to experience adventure holidays, beach holidays, backpacking and much more.
We enjoy a little of everything, but no matter what your preference is for a holiday, be it relaxing by the beach or being plunged into another culture, there should be something on this list that is perfect for your next family vacation!
If you need any help getting ready for the plane rides check out our guide to a smooth flight with kids here or check out the top travel toys for toddlers here!
Portugal
Whether you are looking for city life, or beaches and nature, Portugal is a winning destination in my book. From exploring ancient castles, to wandering the narrow cobbled streets of Lisbon, not to mention the glorious beaches of the Algarve, there are so many things to do for all types of families.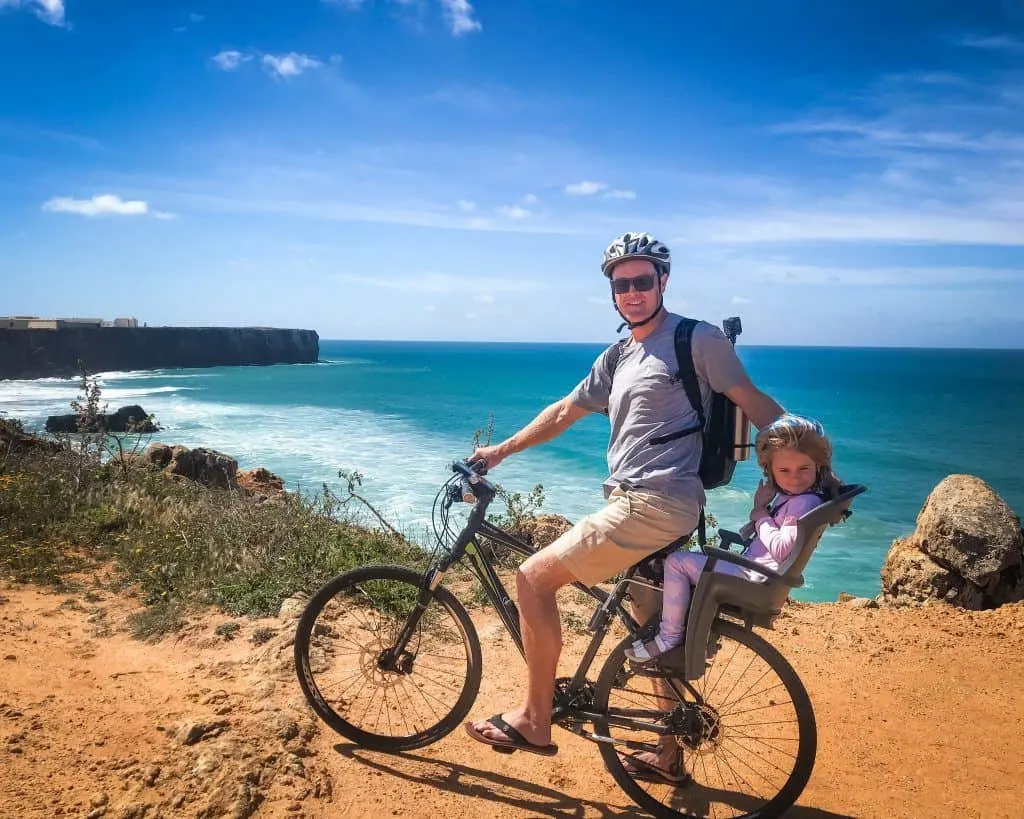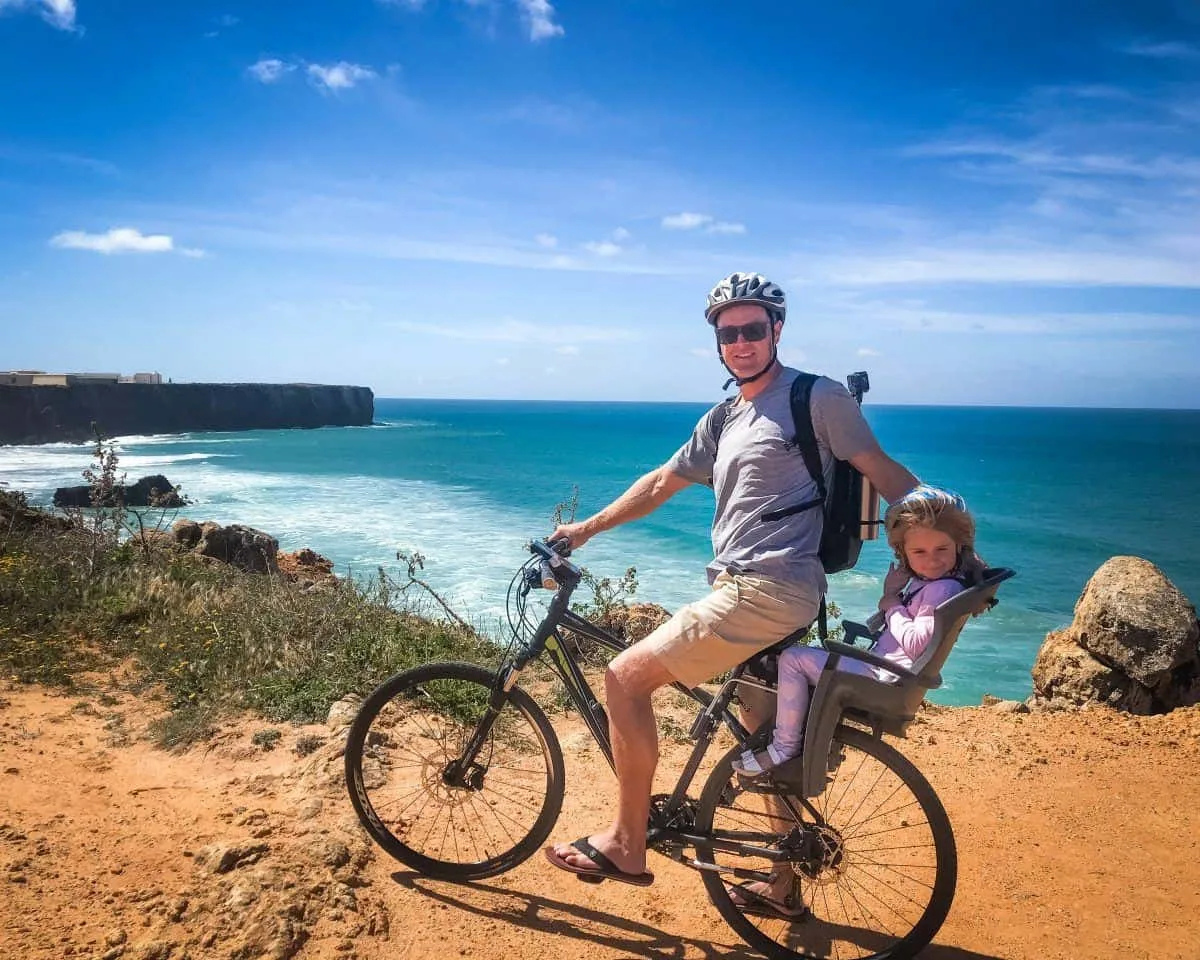 In my experience Portugal is one of the most family friendly countries in Europe. The Portuguese seem to love tourists and kids. They were so welcoming and friendly to us.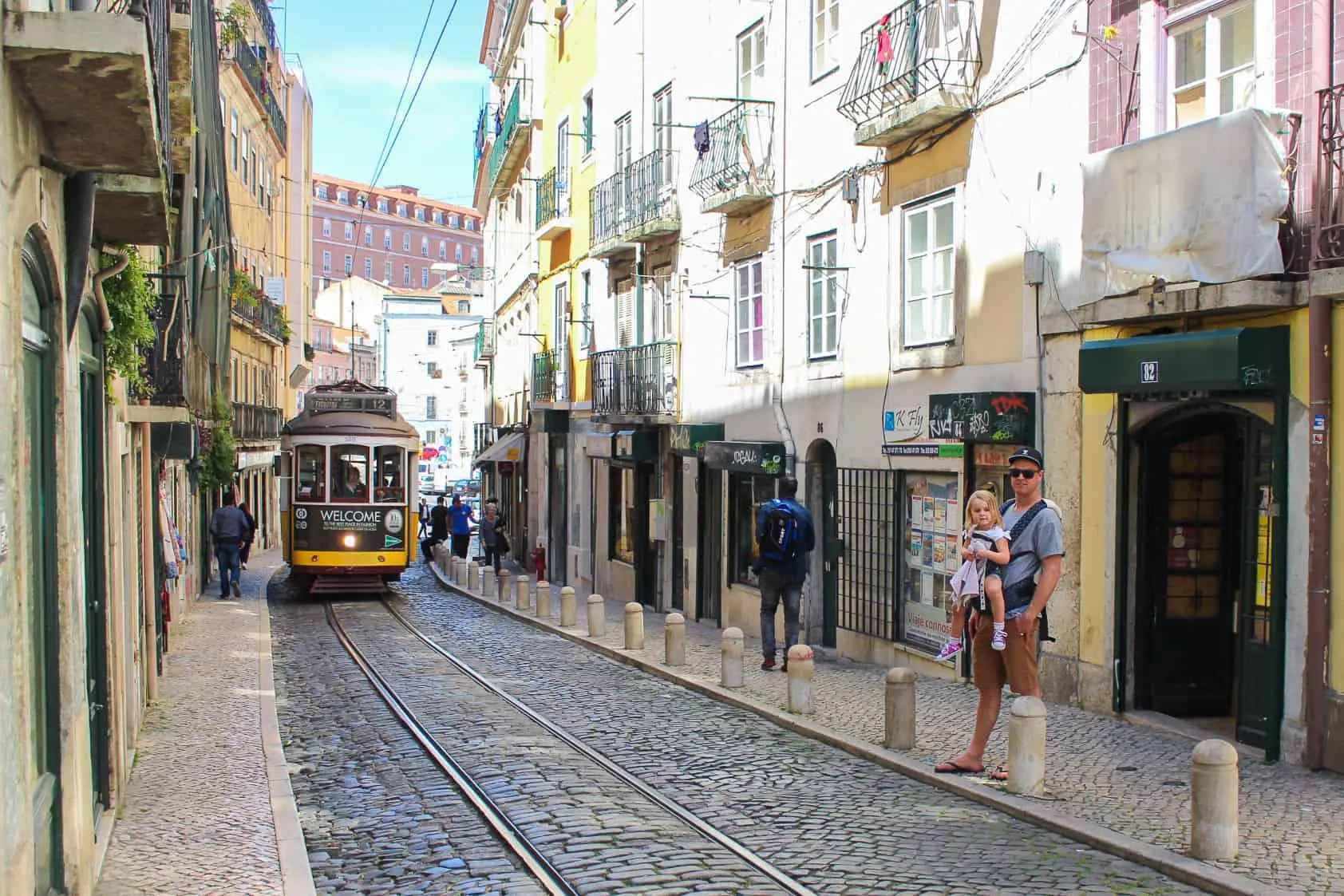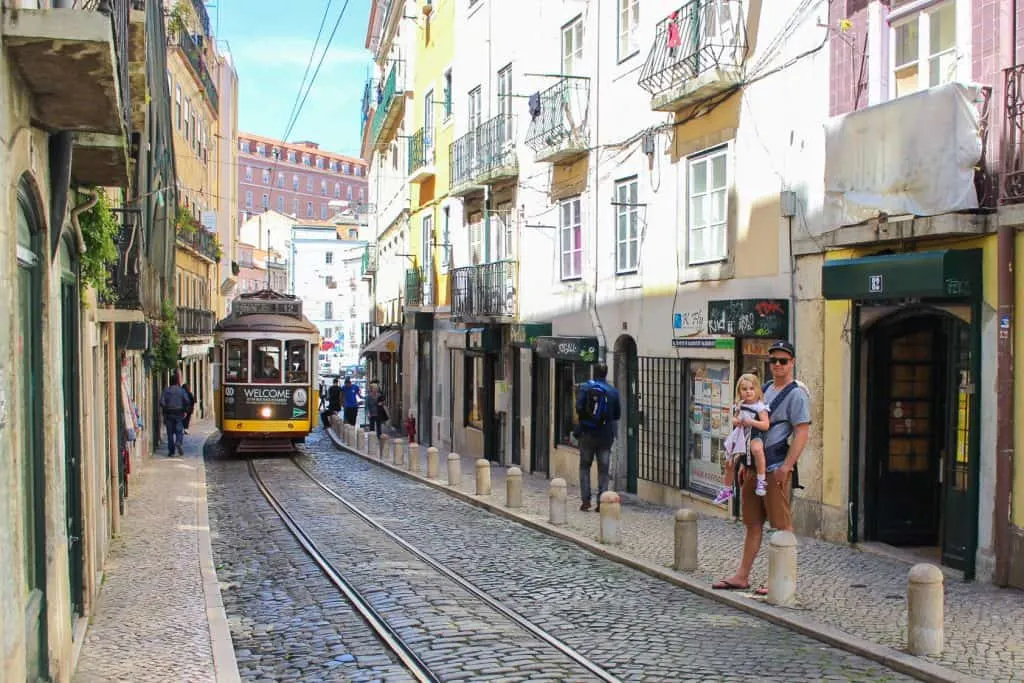 If you have time for a longer holiday, I would highly recommend renting a car and doing a road trip through Portugal to explore all the amazing things the country has to offer!
Alternatively, choose one of the amazing Martinhal hotels to stay at and focus on one area. The Martinhal hotels are some of the most family friendly hotels we've stayed at and they manage to find the perfect balance between adult and kid entertainment and amenities.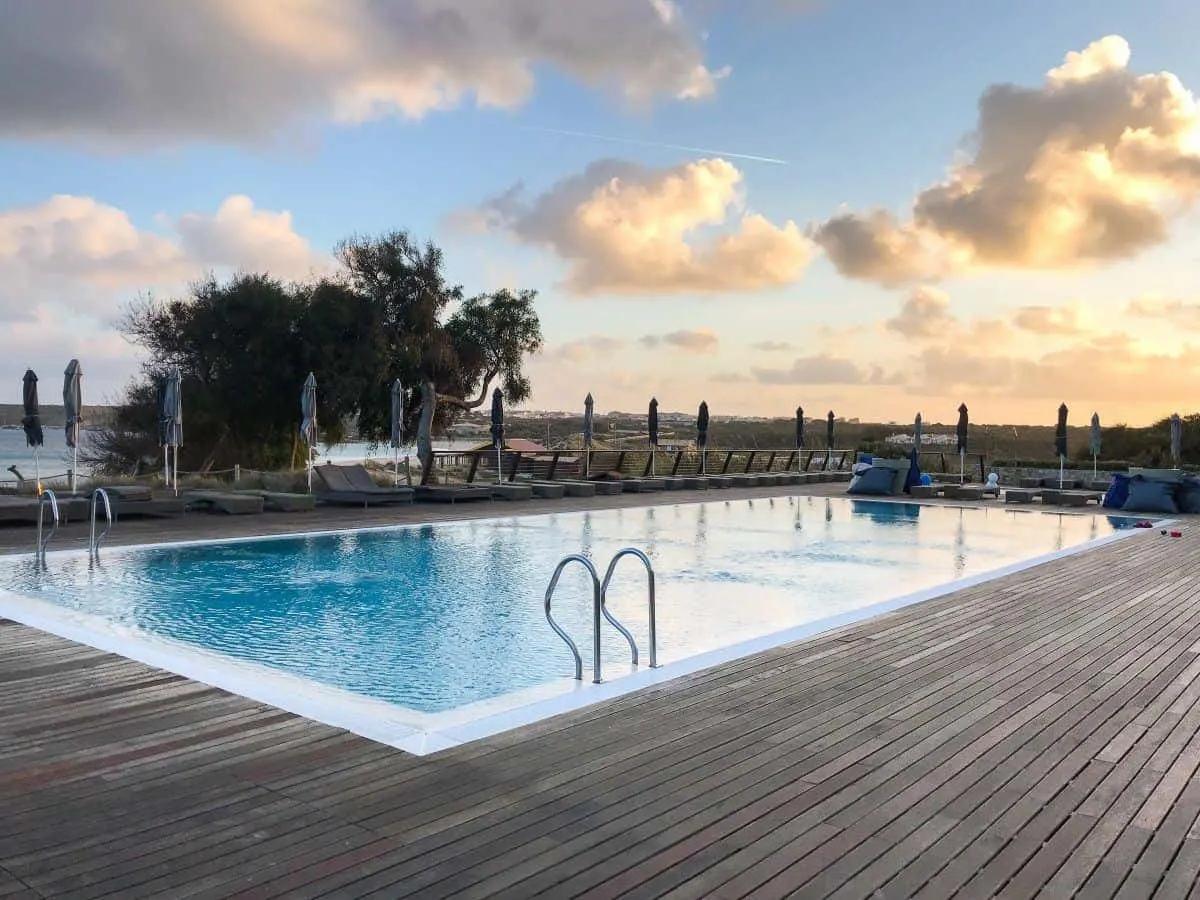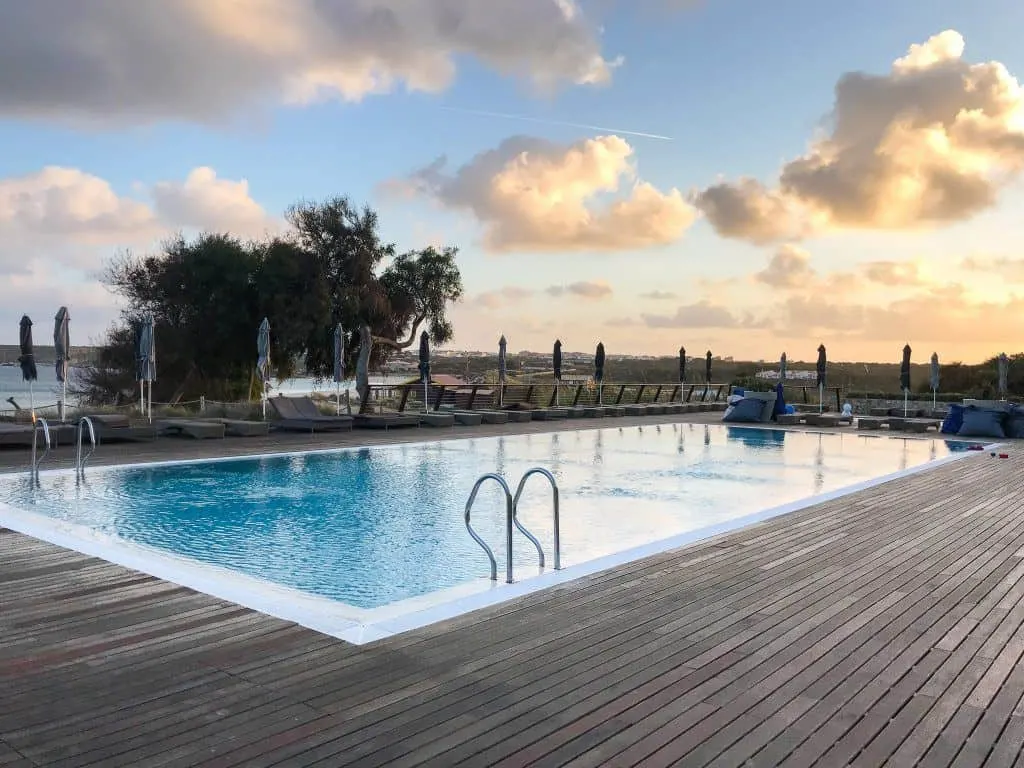 They have hotels across Portugal and will make your trip even better no matter which Portugal destination you decide on. Read more about the different Martinhal hotels here.
Read more about visiting Portugal with kids here
You can also jump straight to checking out our favourite Martinhal hotel here!
Jordan
Jordan is another family friendly and just generally, very friendly country. On a visit to Jordan you will get to experience everything from red sandy deserts to the dead sea with its amazing diving opportunities and beautiful beaches. Not to mention Petra!
You also get to explore an entirely new culture. The Middle East is so different from other places we've been with a vibrant unique culture and tantalising local delicacies!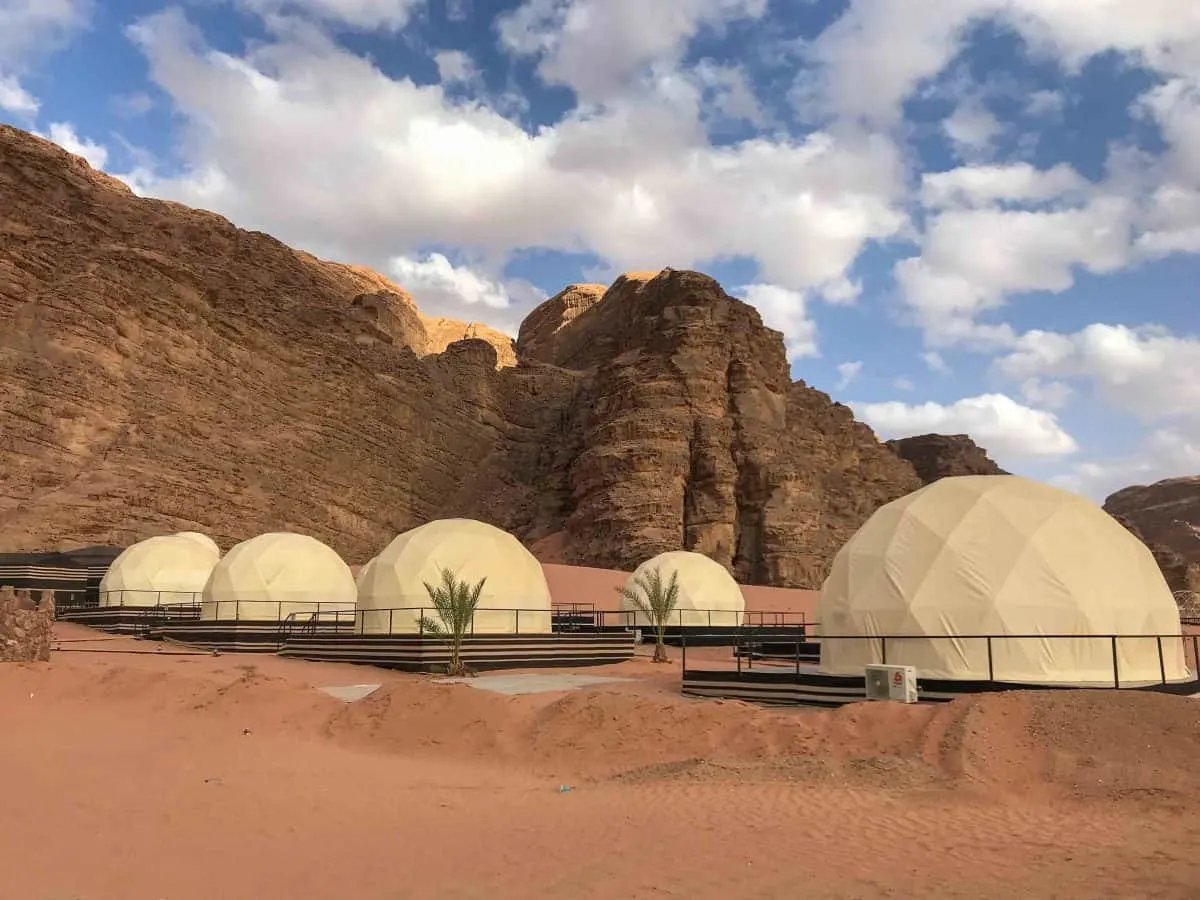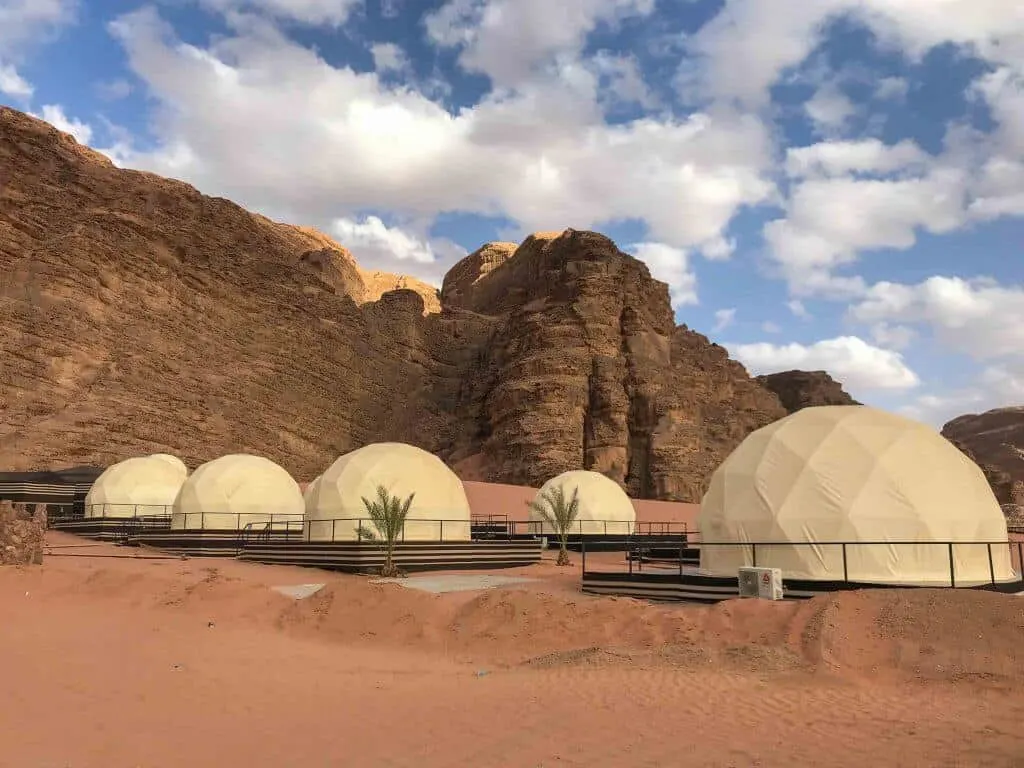 You can even spend a night in a glamping pod in the middle of the desert. It's an especially amazing experience because the pods come with a ceiling window so you have a clear view of the night sky as it lights up with stars.
Read more about visiting Jordan with kids here
You can also jump straight to checking out our favourite hotel the Hasan Zawaideh Camp!
Amsterdam
The first things that tend to come to mind when you consider Amsterdam, are not the most family friendly. But as it turned out, Amsterdam was one of the best family travel destinations!
There is so much to do in Amsterdam from classics, like visiting the tulip fields when they are in bloom, to all the amazing family friendly museums they have throughout the city.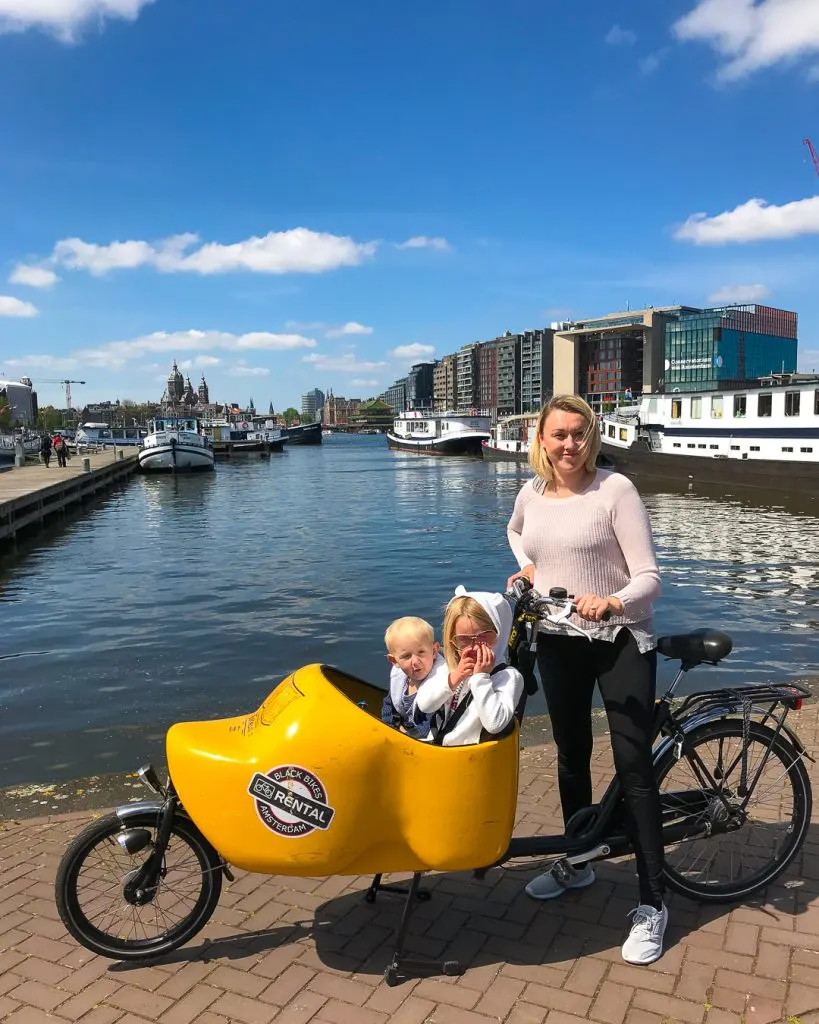 Additionally, exploring the city is an adventure in itself. We rented the most amazing clog bikes that the kids could sit in while we biked around the city visiting windmills and taking in the sites.
You can also easily explore the city by canals with some of the big canal tour companies offering kid friendly entertainment. You can take it one step further and captain your own canal tour and take a picnic to enjoy along the way.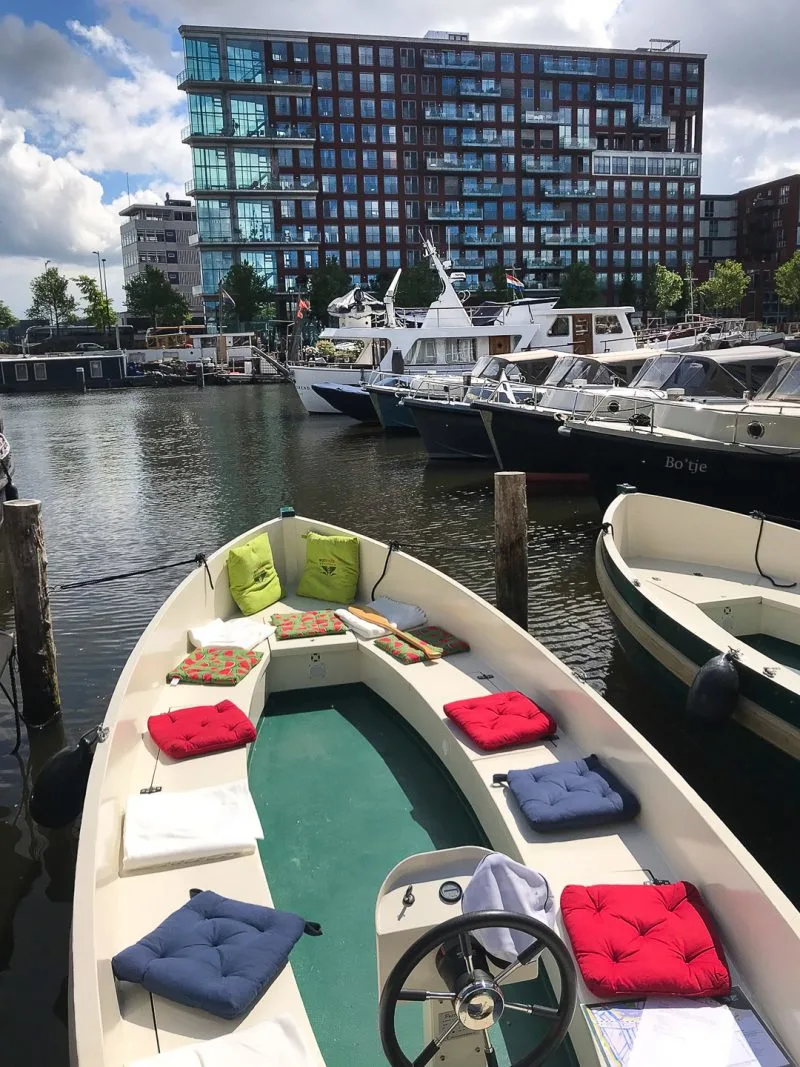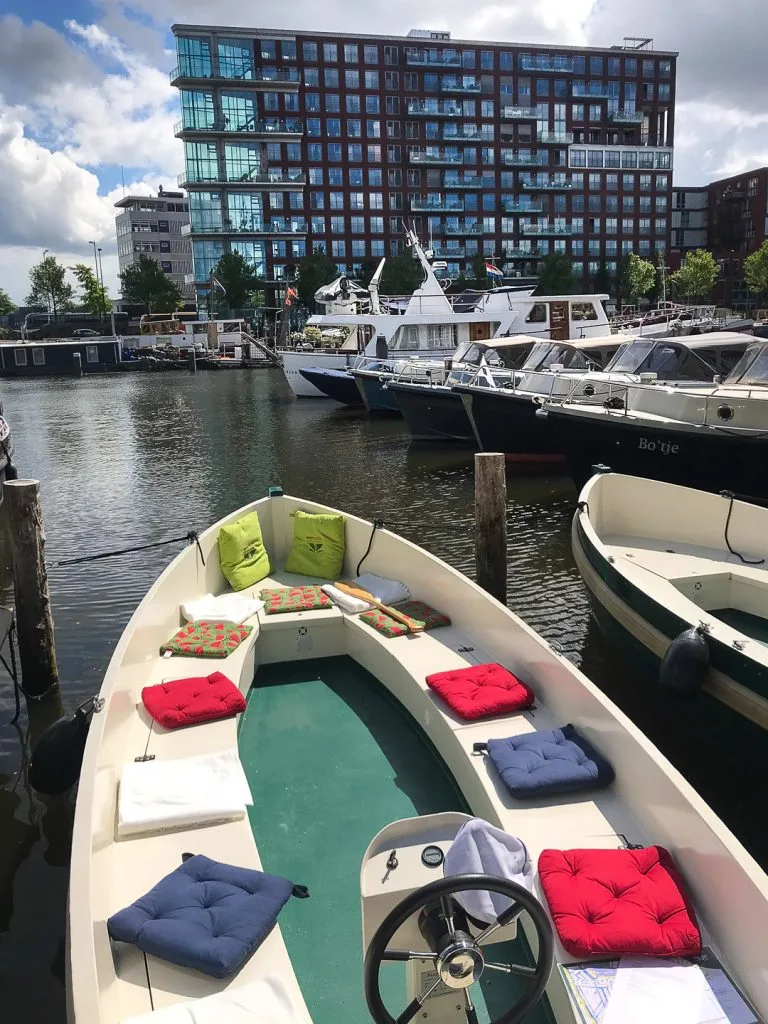 If all of that isn't convincing enough, we kept finding petting zoos and playgrounds on streets around the city. There's also a fun family theme park close to the city!
Read more about visiting Amsterdam with kids here.
You can also jump straight to checking out our favourite apartments Amsterdam Prince Island by YAYS here!
London
London has to be up there with one of the best family travel destinations and is an incredible city with endless opportunities for family fun. We've lived here for 16 years and we are still discovering amazing things to do at every time of year!
With so many museums around London having kid friendly and even hands on exhibits, you and your kids can explore any passions from natural history to technology to design.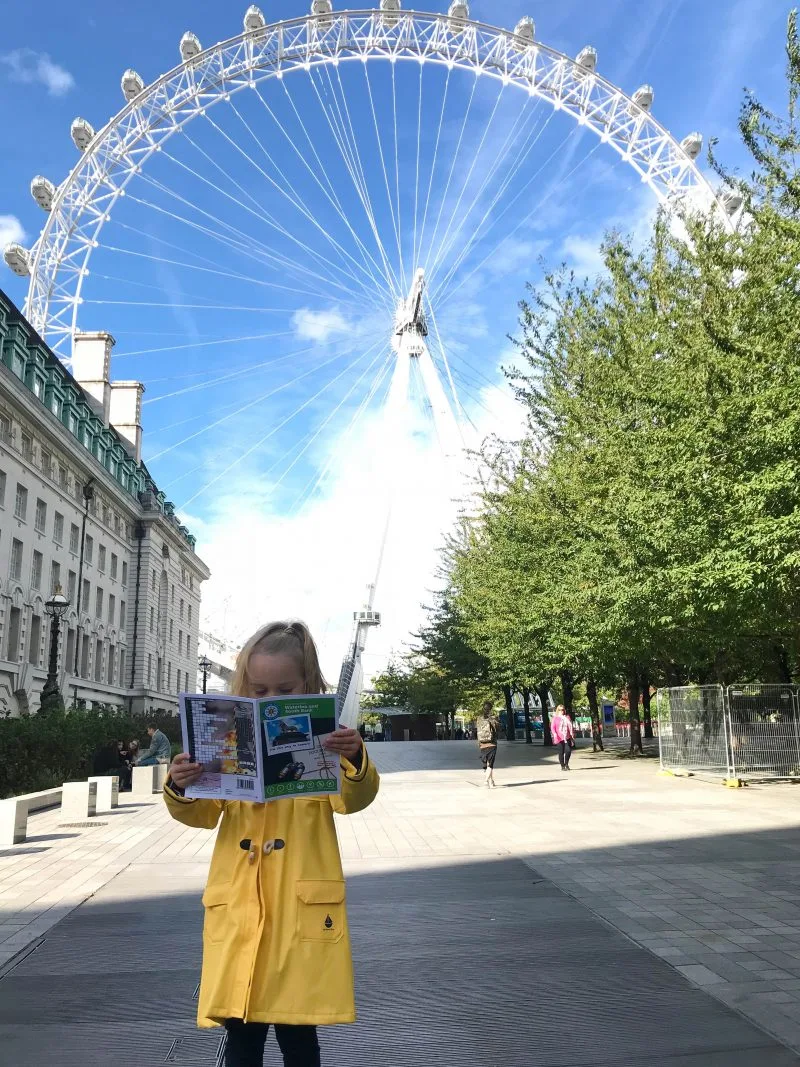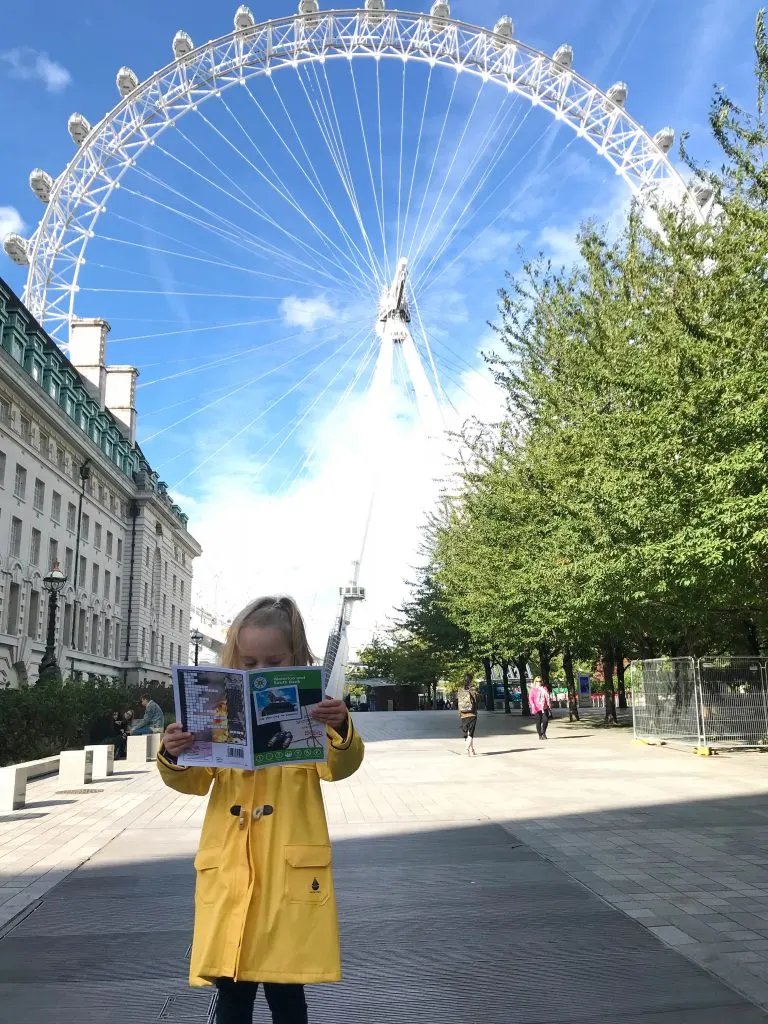 Head downtown to explore some London classics like spooky tours of the Tower of London or a Thames River Cuise. Some of the cruise companies even include entertainment packs for the kids!
You can also take in breathtaking views of the city from the London Eye, whilst your kids watch a puppet show in one of their special London Eye Experiences.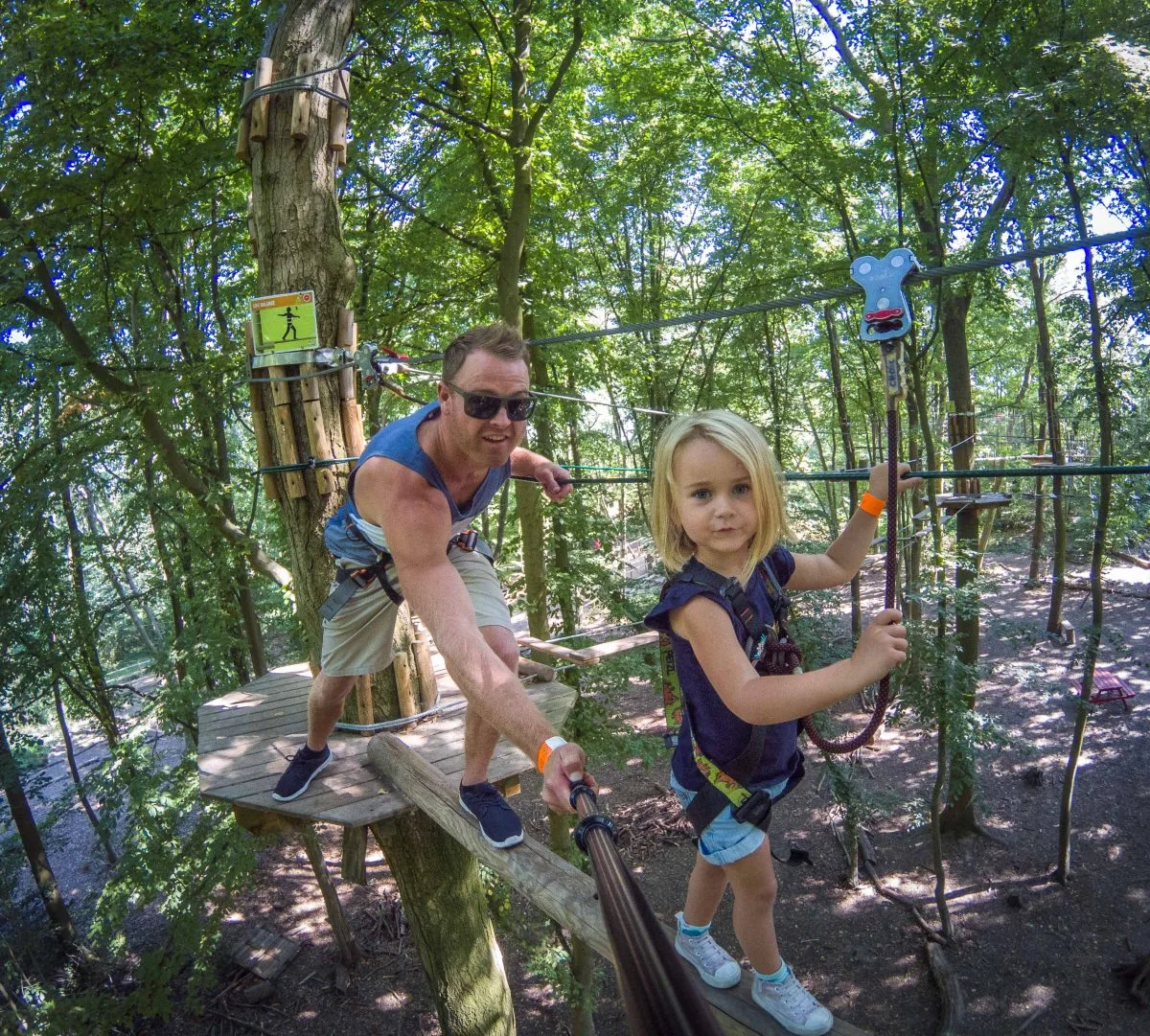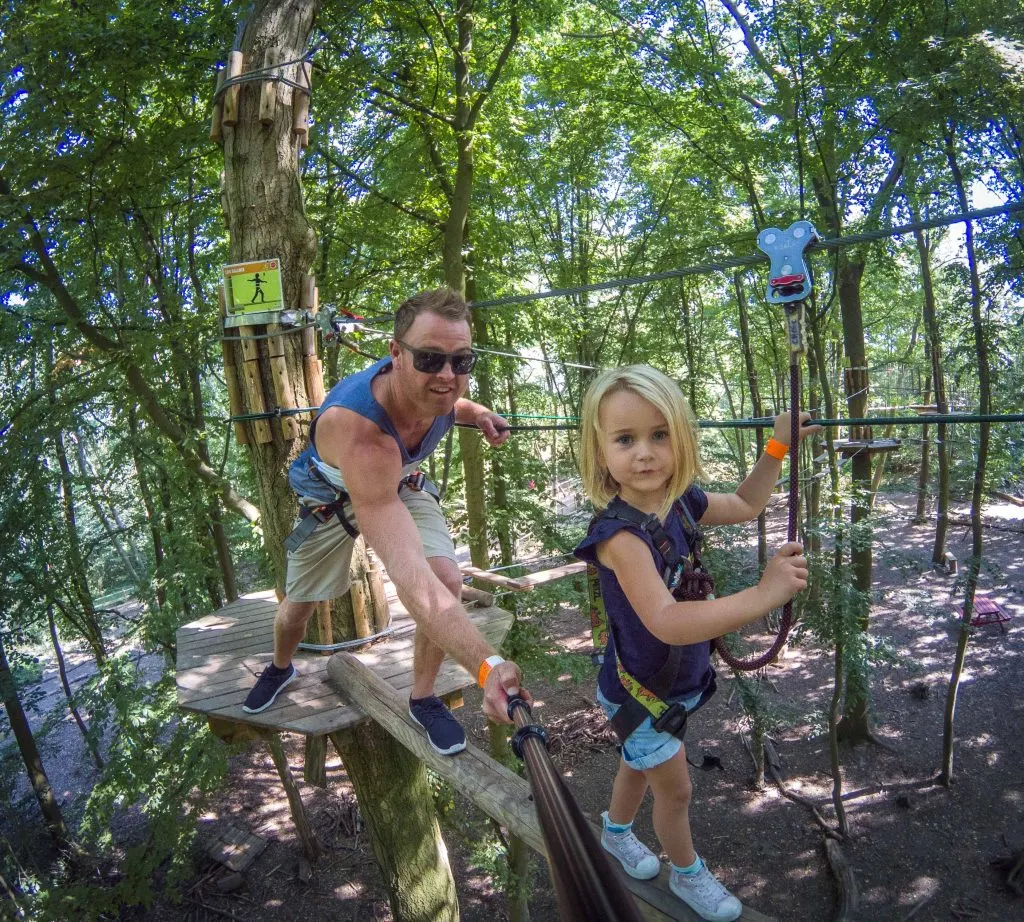 That's not even to mention all the adventure activities, like treetop adventures and walking the millennium dome. If you are a Harry Potter fan you could spend many days exploring the studios, popular filming locations, platform 9 3/4 and more. And that's just a drop in the bucket of all the things you can get up to in London with kids.
Discover more things to do in London, from family raves to afternoon tea in our London with kids article here!
You can also jump straight to checking out our favourite hotel The Langham Hotel here!
Tuscany, Italy
Tuscany is one of the best places to visit in Italy with kids. It is such a fantastic destination to get to explore a slice of Italy with a great balance of fun for adults and kids.
I highly recommend a stay at the Paradu Eco Resort, Tuscany. Set by the sea and in the heart of Tuscan life, there are an abundance of activities both in the resort and in the surrounding area. It is also only an hour away from Pisa.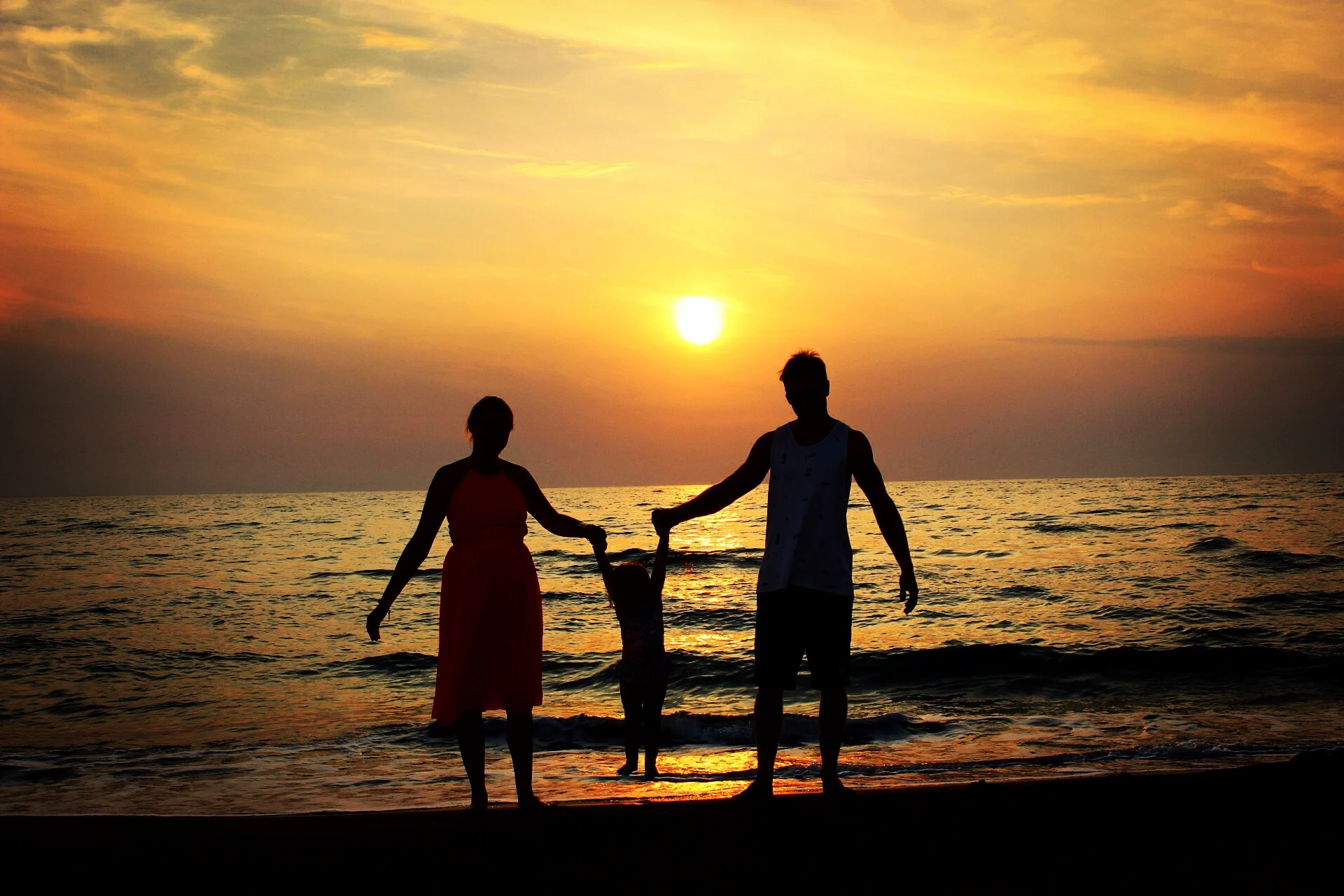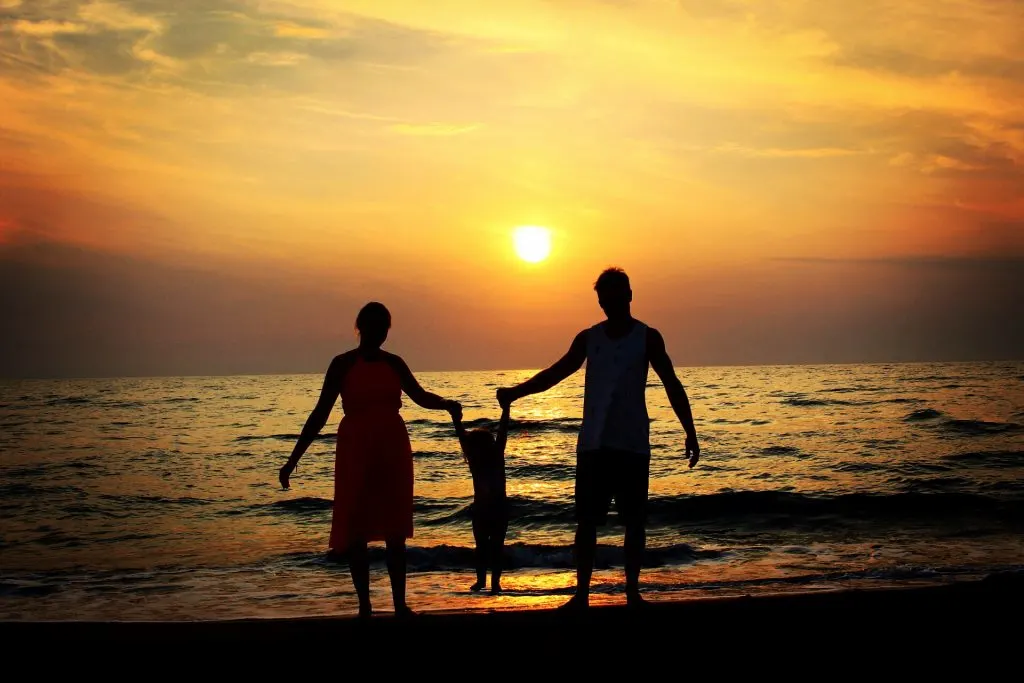 Spend your days going on family cycles explore the countryside or visiting the beautiful beaches. Definitely make sure to hit up some local vineyards and take some wine home to enjoy in the evenings. In fact, there is so much to do a 10-day Italy itinerary might be a great way to see it all.
Enjoy the days inside the hotel by visiting their fantastic pools, playgrounds, bouncy castles and more. They even have fantastic after dinner entertainment including a kiddie disco, theatre performances and a black light show!
If you want to head further south you can also spend some time exploring Sardinia for a fun family holiday.
Read more about visiting Tuscany and the Paradu Eco Resort here or check out prices and availability here.
Costa Rica
If you are looking for a tropical beach vacation, Costa Rica is definitely the place. The white sand beaches have perfectly formed waves (all year round) and palm trees stretch as far as the eyes can see. The rugged coast is perfect for swimmers or surfers!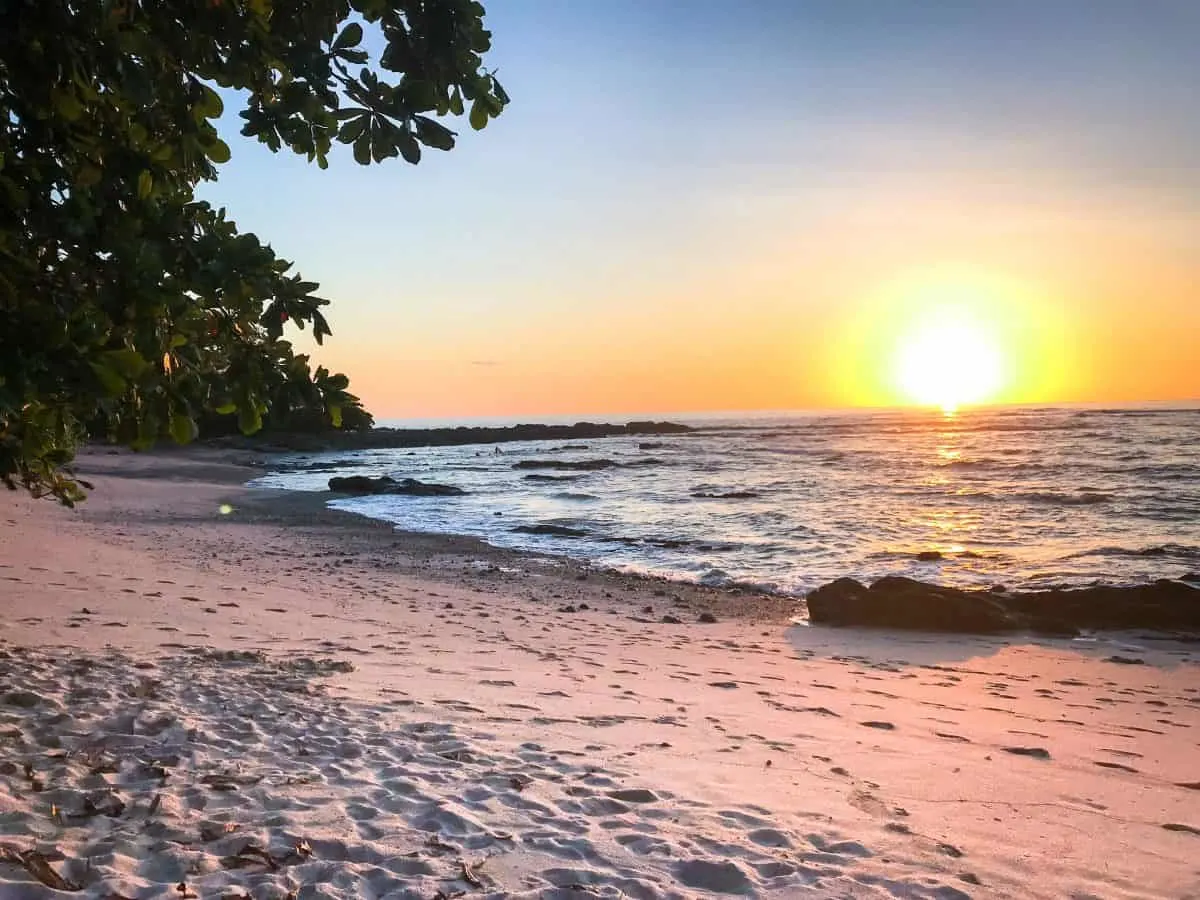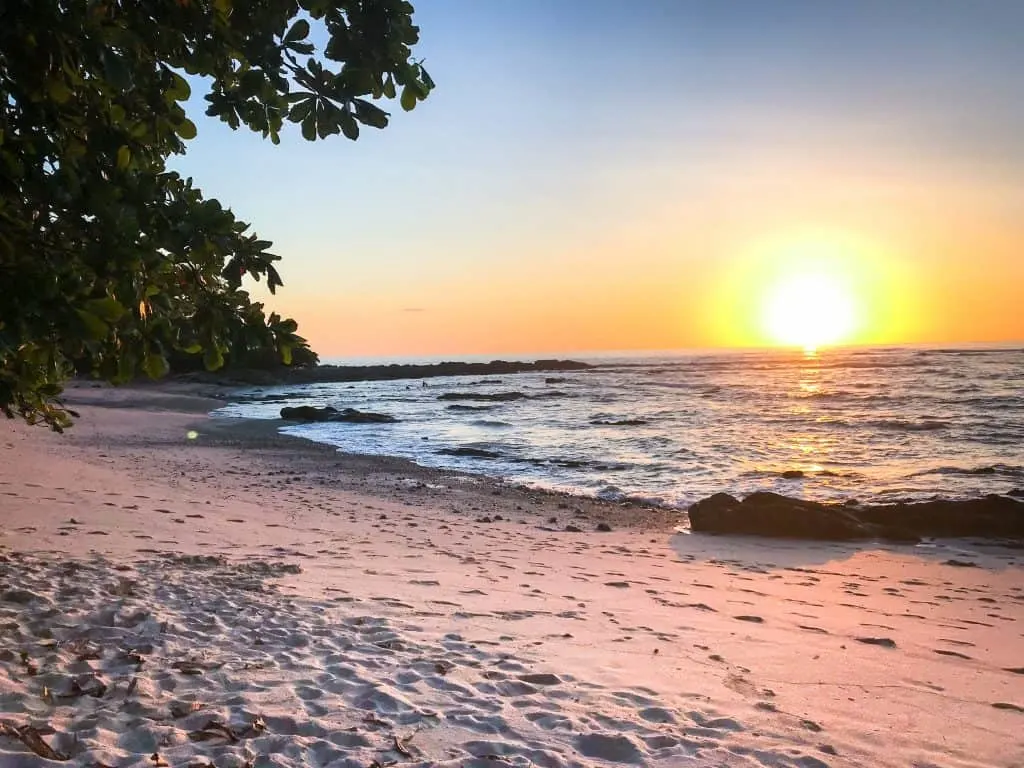 It is so incredible to me that the beaches and nature in Santa Theresa, where we recommend visiting, were so untouched without big commercial businesses have taken over. The monkeys in Costa Rica are also amazing and many families love to visit and find out more about them.
Boutique hotels and independent businesses are still thriving there. They also have plenty of delicious healthy cafes serving up conscious foods and many places on the eco-sustainability wagon.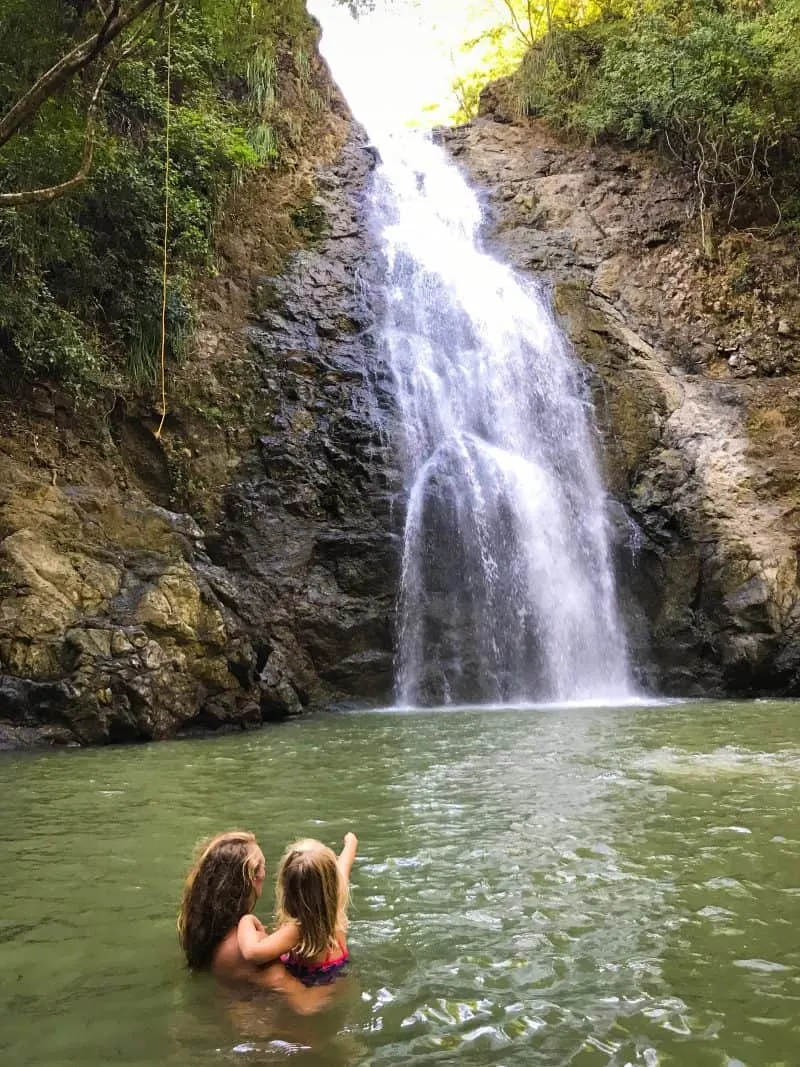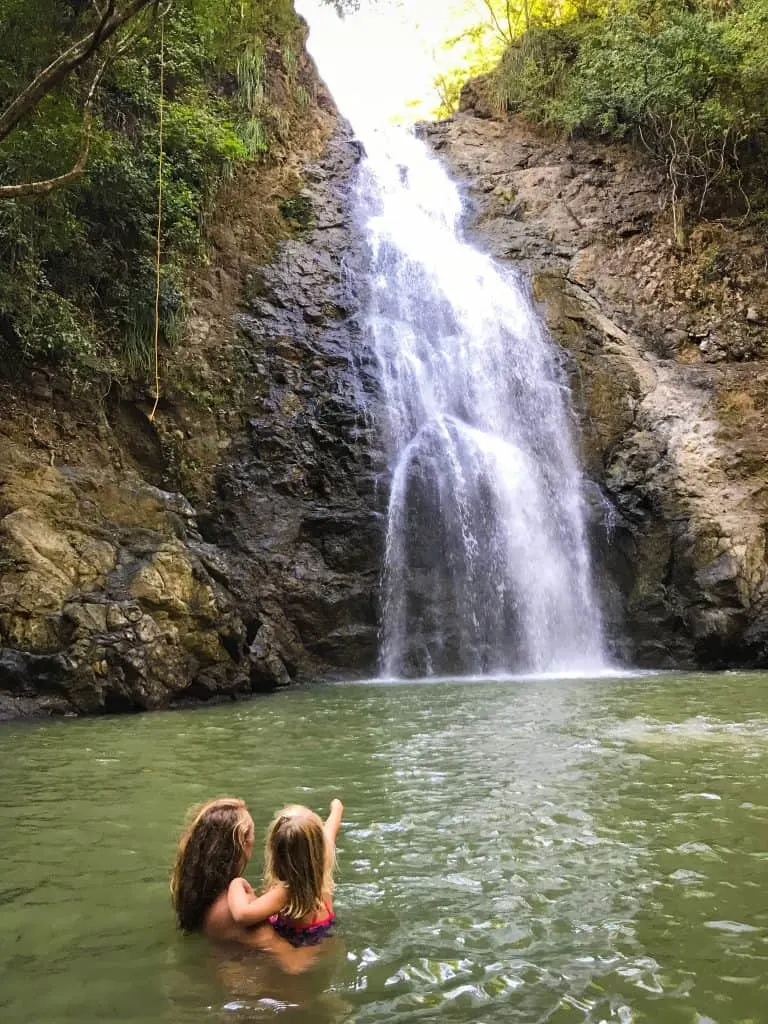 If you want to explore further from the beach, there are also plenty of waterfalls to discover and ziplining in the area near by. We loved it so much we ended up staying 3 weeks!
Read more about visiting Costa Rica with kids here.
You can also jump straight to checking out our favourite accommodation Ohana Villas here.
Peru
Peru is really the trip of a lifetime! With colorful Peruvian cities to visit and explore, you'll be plunged into a new culture in the most amazing way. They also have lovely beach towns for some relaxation.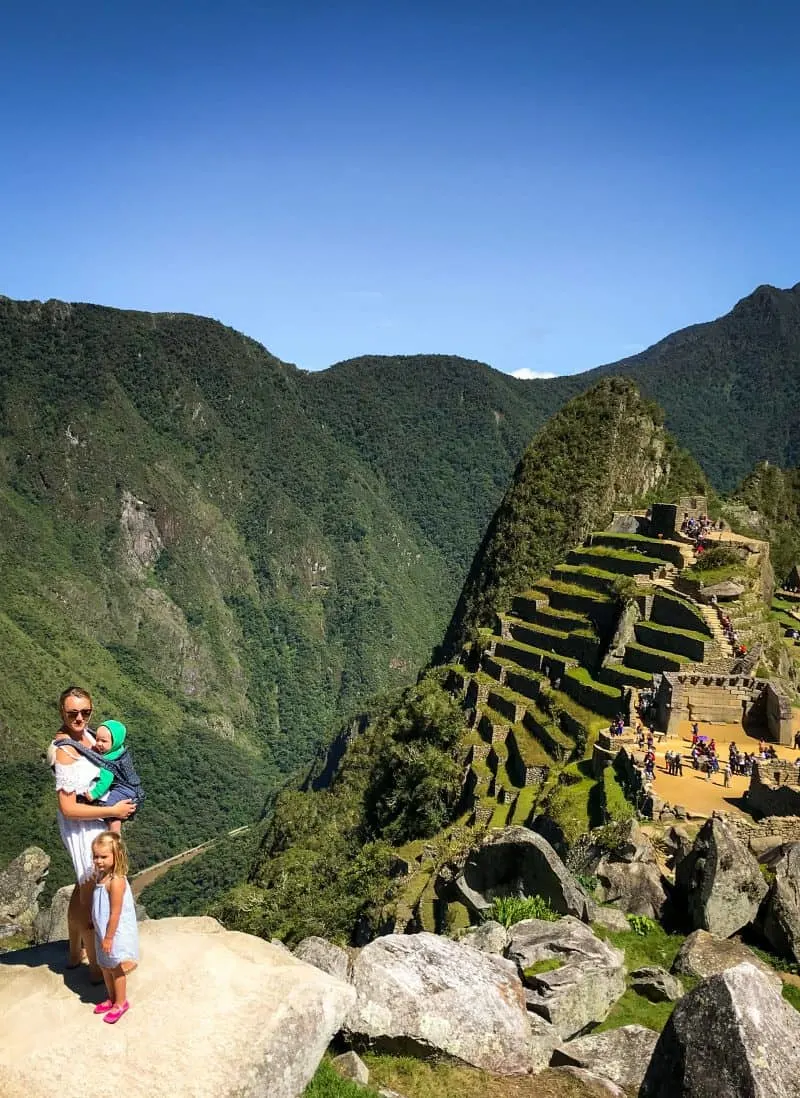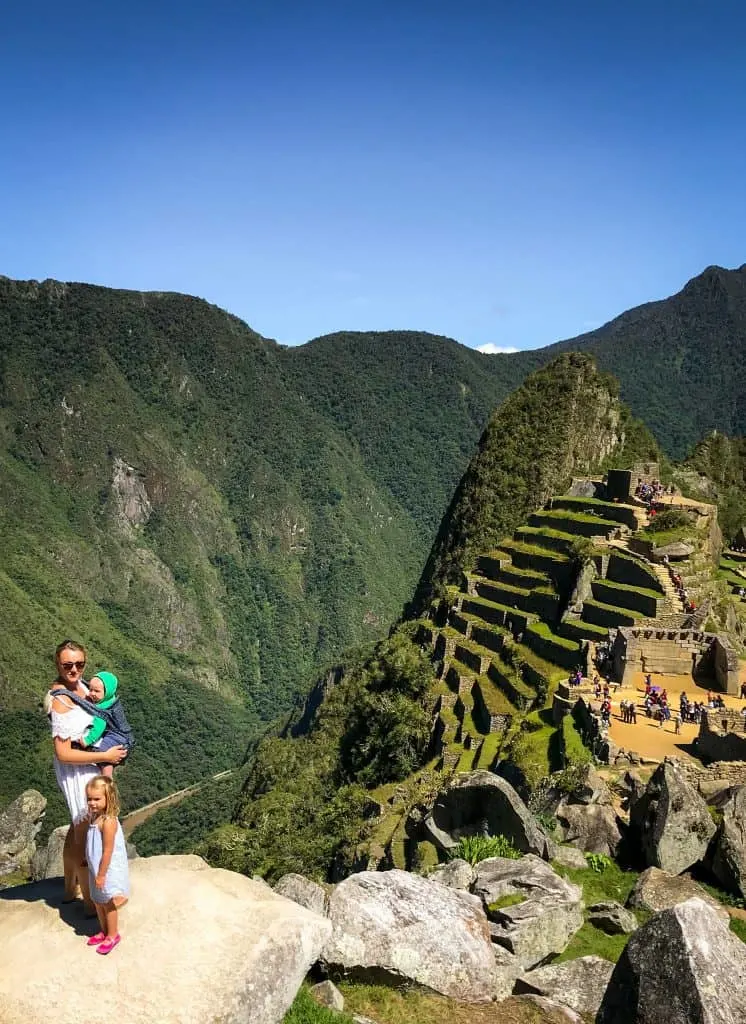 If that's not enough, there is the incomparable, Machu Picchu! Machu Picchu was one of the most amazing experiences and I highly recommend visiting. It was absolutely magical.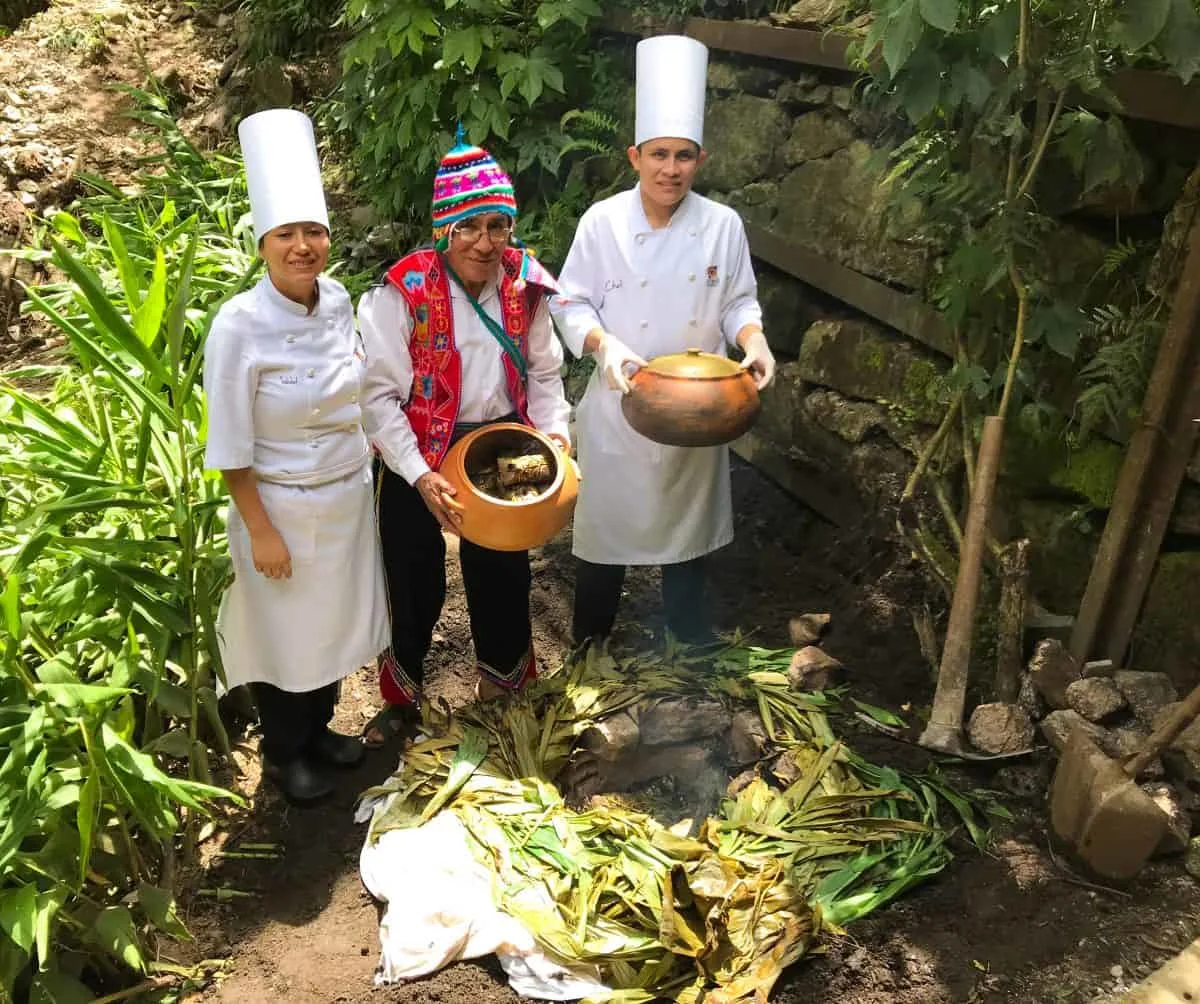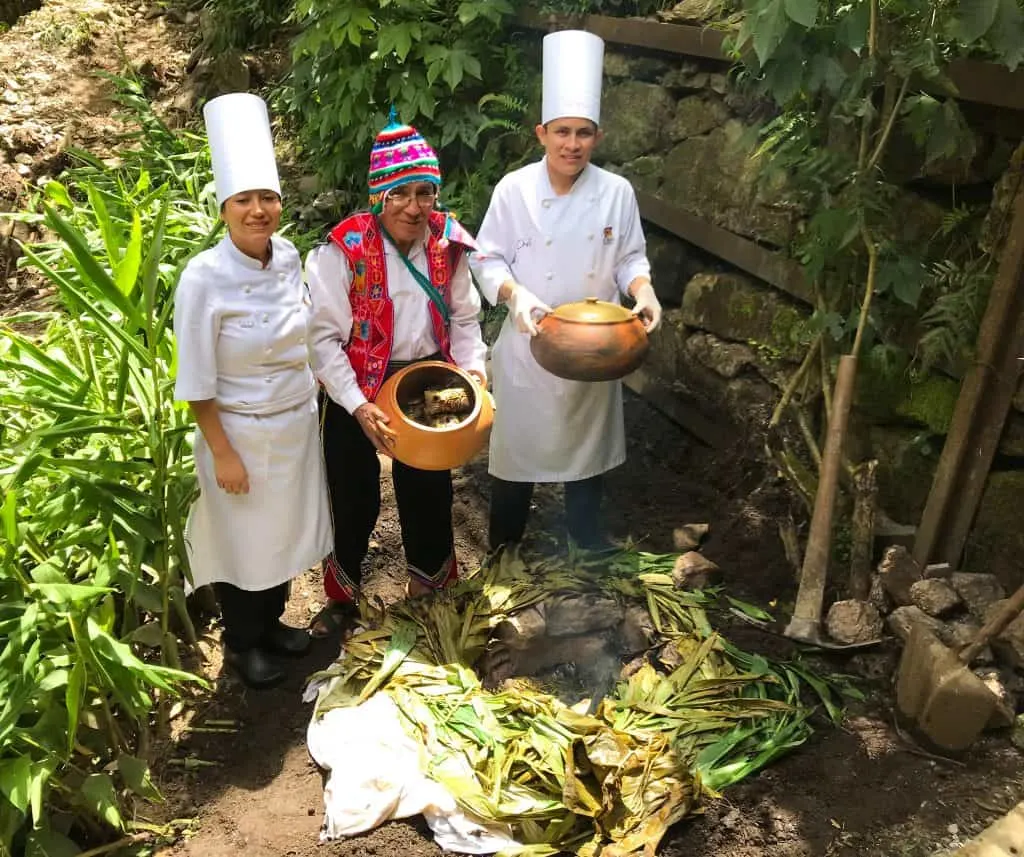 There is also lots of fun experiences in the area that both the kids and adults will enjoy. Spend some time exploring Cusco on your way up to Machu Picchu and learn how to make chocolate, take in stunning views of the mountains, and go shopping for locally made textiles.
Read more about visiting Peru with kids here.
You can also jump straight to checking out our favourite hotel the Palacio Manco Capac here!
Dubai
From theme parks, to incredible family-friendly resorts, and dancing water fountains to sky scraper views, visiting Dubai with kids is action packed.
Dubai is UAE's most populous city, boasting jaw-dropping modern architecture, epic shopping malls, and fascinating man-made islands. There is plenty to do in Dubai with kids no matter their interests!
It is a city of glamour and culture, a fusion where East meets West, notable for the endless exciting facilities, restaurants, and cafes. Another reason Dubai is a family favourite travel destination is safety. It is ranked as one of the safest countries to visit in the world, however it is also important for westerners to be aware of local laws and customs.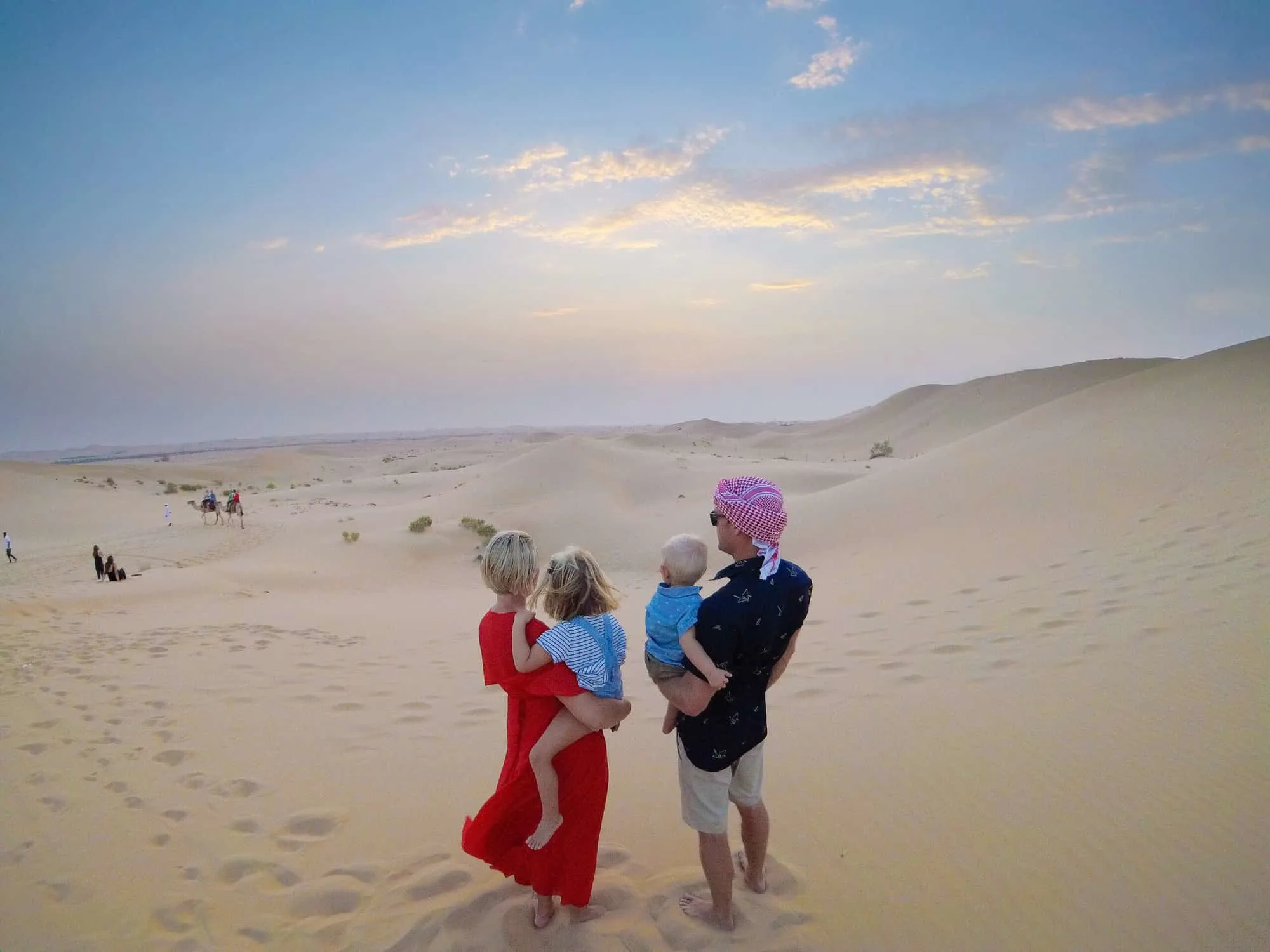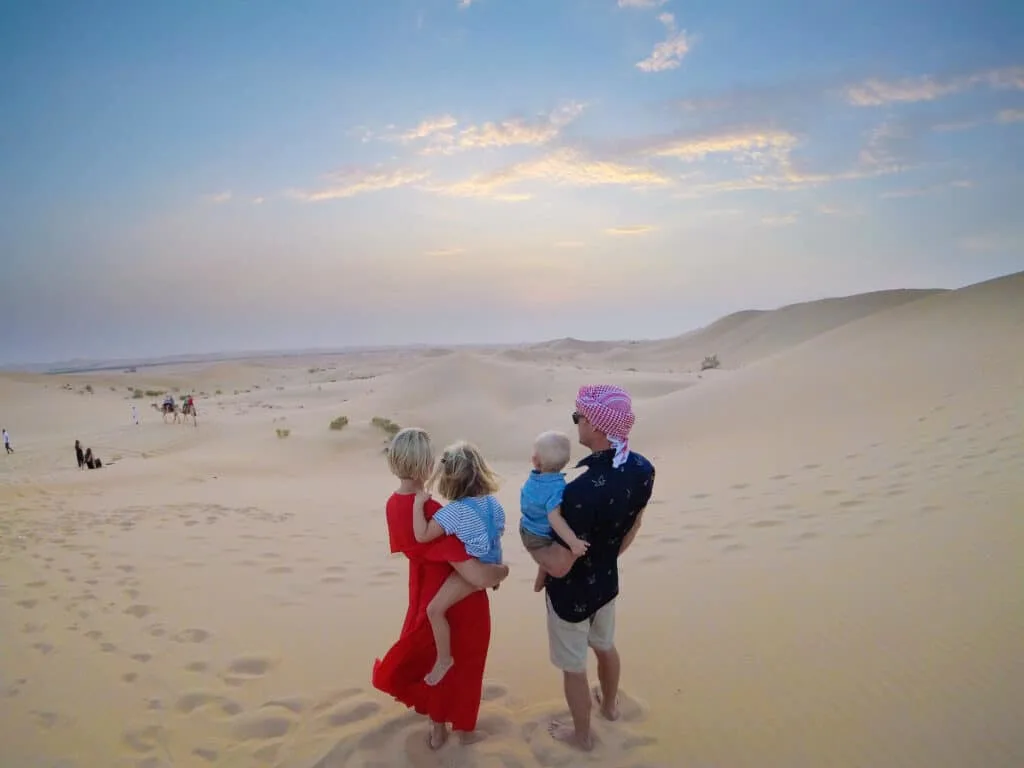 When you see pictures of Dubai it feels like a city of the future but culturally and historically, it has so much more to offer.
There are so many things to do in Dubai with kids and that's where the modern side of Dubai comes in to play at its best. The blend of old meets new is where the city thrives.
Florida
There is so much for families to do in Florida. It's the perfect place to warm up especially in early spring. There is tons to do and visit but let's start with the obvious. After all, how theres not many kids who don't want to visit Disney World!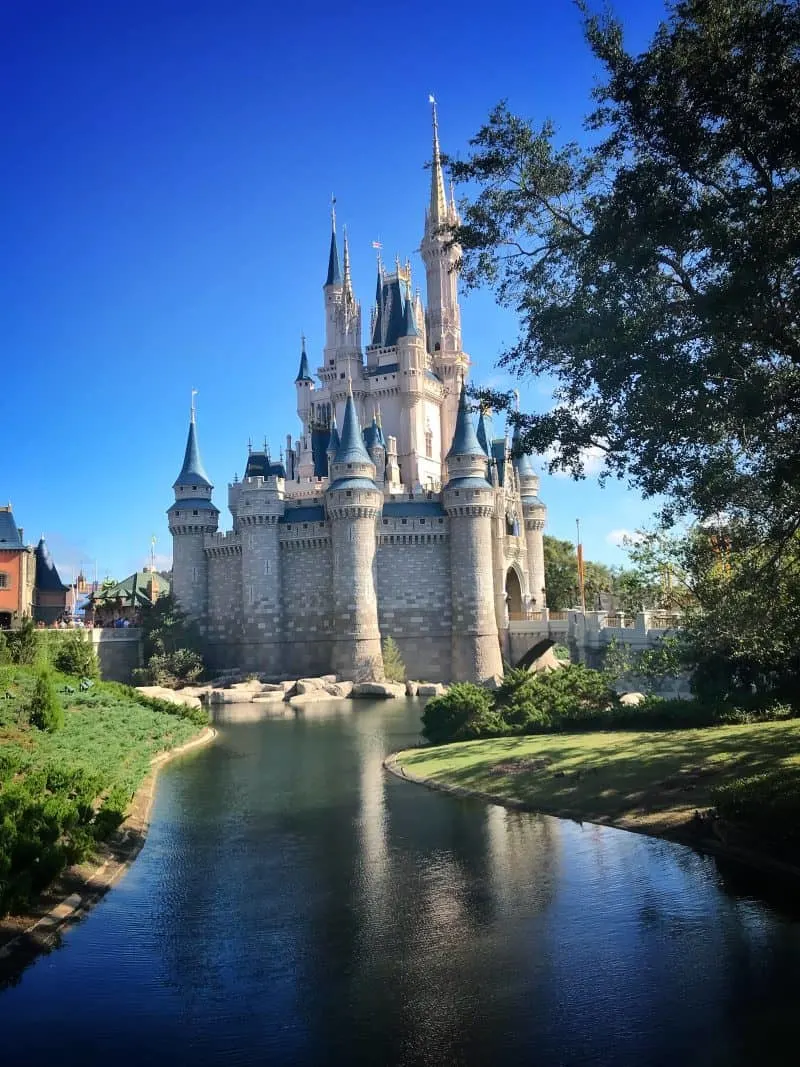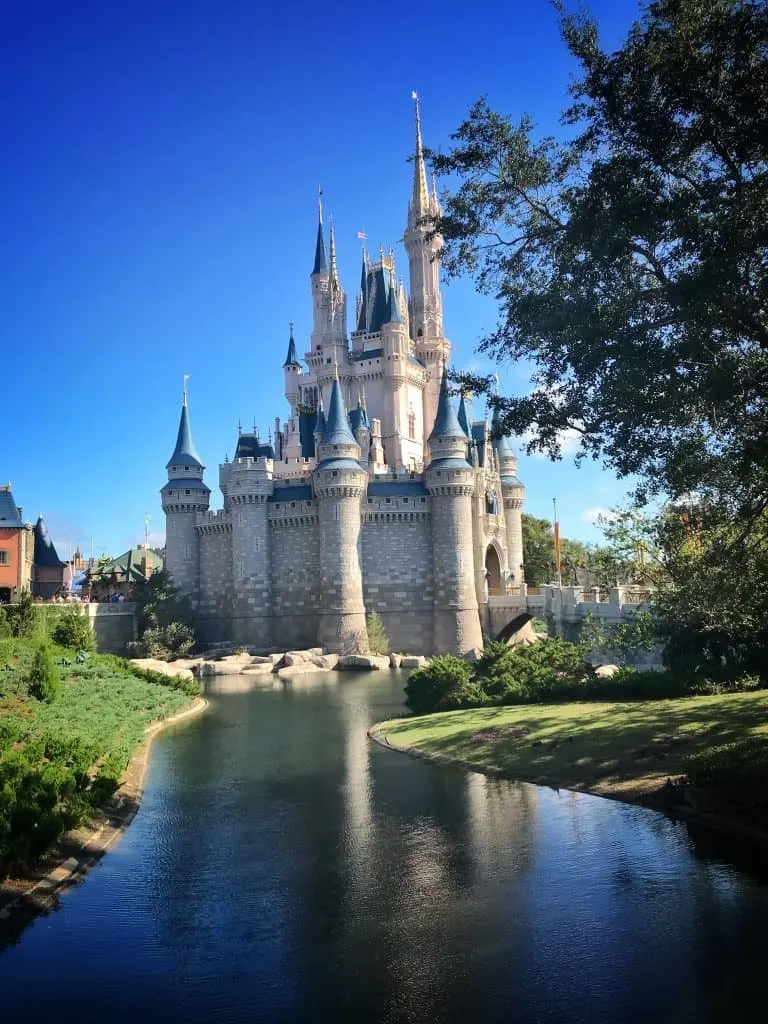 Don't think that's the only thing going on in Orlando though. You can balance out your theme park time exploring some of the unique nature and adventure opportunities Orlando has to offer making it one of the best family travel destinations. From visiting alligators at the Everglades, turtles, and dolphins, to hot air ballooning and zip lining there is plenty to do.
There is also lots to see outside of Orlando. We did an entire road trip around Florida and I think we got to see some of the best parts. We also spent two nights in Miami and we were so impressed, we regretted not having more time to explore further. Especially the Miami to the Key West drive which is a popular trip in the area.
There is also the hidden parts of Florida with plenty going on. In fact, there are a ton of things to do in Destin, Florida as well.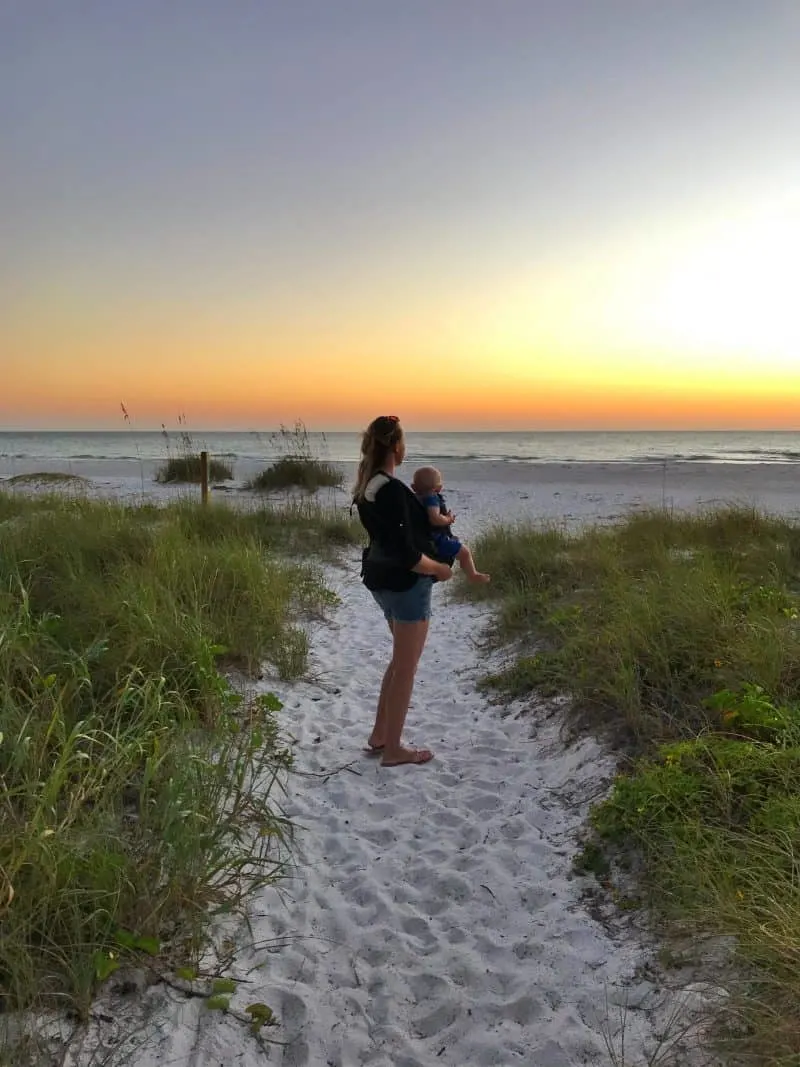 They have some amazing museums, beautiful white sand beaches, and you definitely need to spend time experiencing the Cuban culture which is so prevalent there.
You can also stop to visit an Florida island and so much more! Find out more about visiting Florida here.
You can also jump straight to checking out our favourite hotel the The Palms Hotel & Spa! here
Kenya
Kenya is another once in a lifetime type trip that I highly recommend. There are few, if any, comparable destinations to Kenya.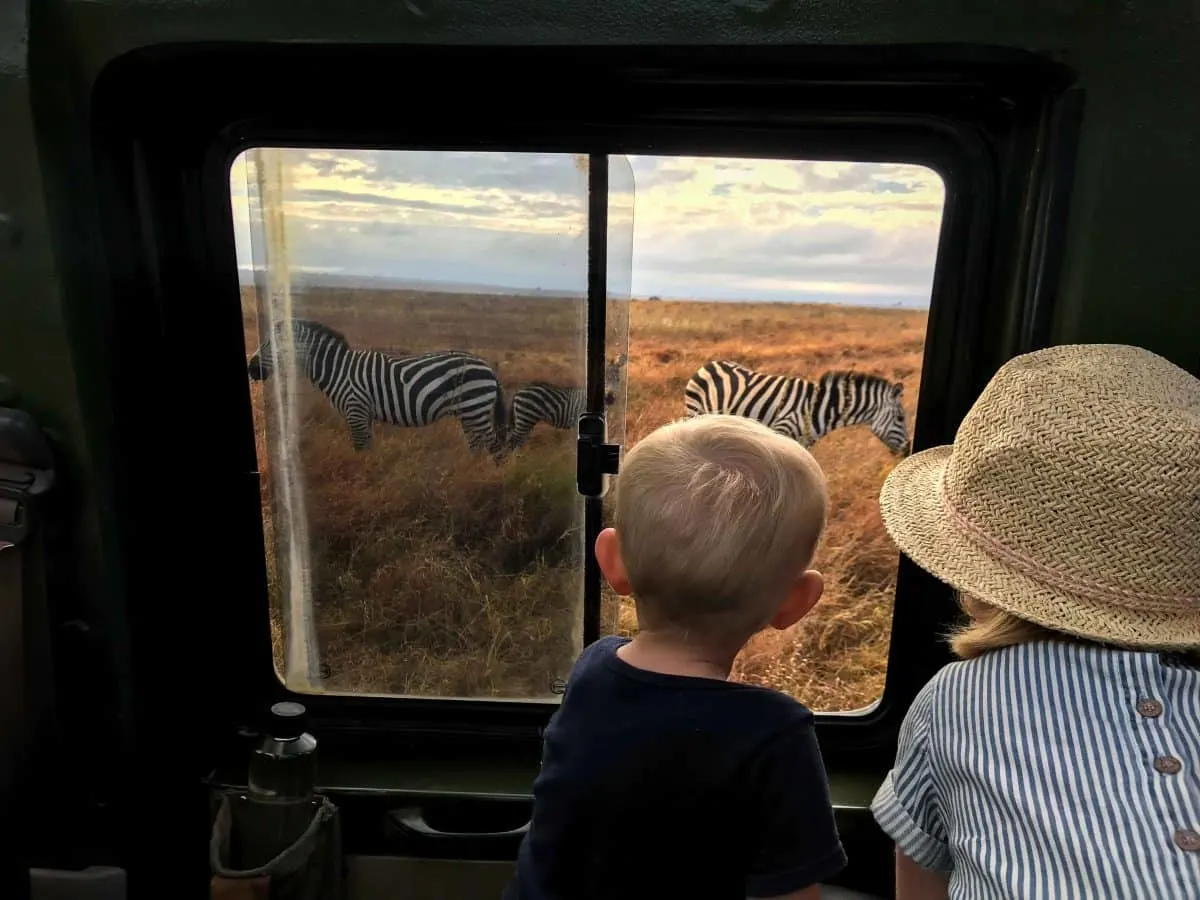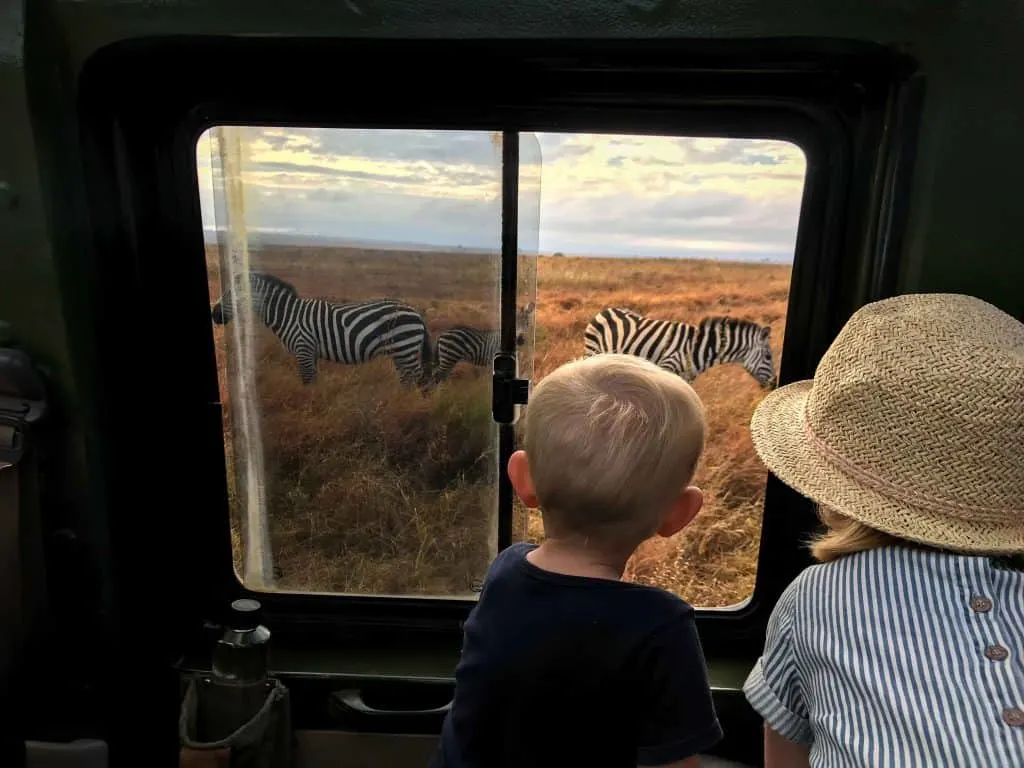 From the second you step off the plane in Nairobi you are only a few minutes a way from a national park where you can easily spot some of the main animals you would want to see on a safari. On a drive through we got to see lions, zebras, giraffes and more!
Head to the Masai Mara for an even more immersive experience where you will get to see the most incredible animals, experience a bush bath and visit with the Masai Tribe.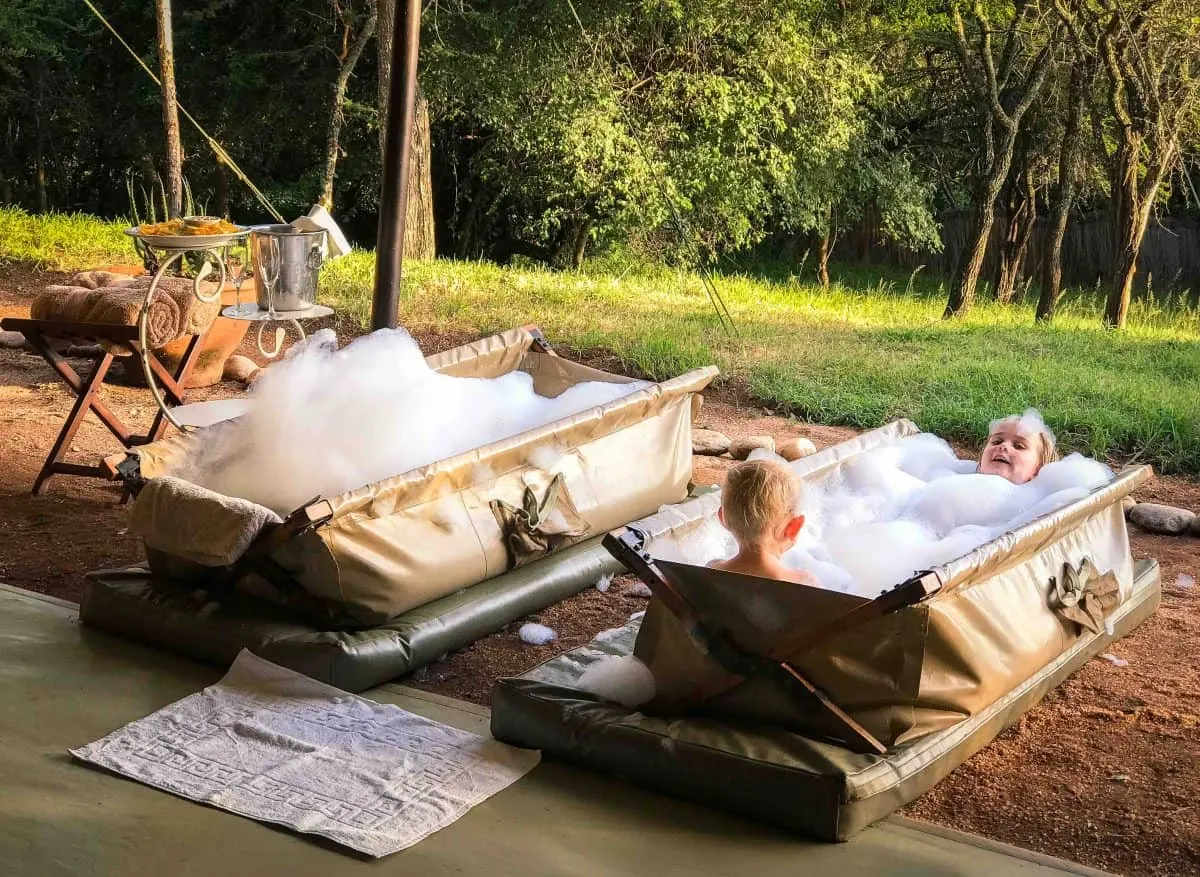 It is such an incredible trip all around, with experiences you won't find anywhere else. It will expose you and your children to such a different way of life and culture whilst getting to see amazing animals in their stunning natural habitats!
Read more about visiting Kenya with kids here .
To Book a stay at our Favourite Cottars 1920 Safari Camp click here.
Bali
I've definitely recommended Bali a million times before, but I truly believe this belongs at the top of the best family travel destinations. Bali is one of the most family-friendly destinations in the world that draws you in, and makes you long to return again and again!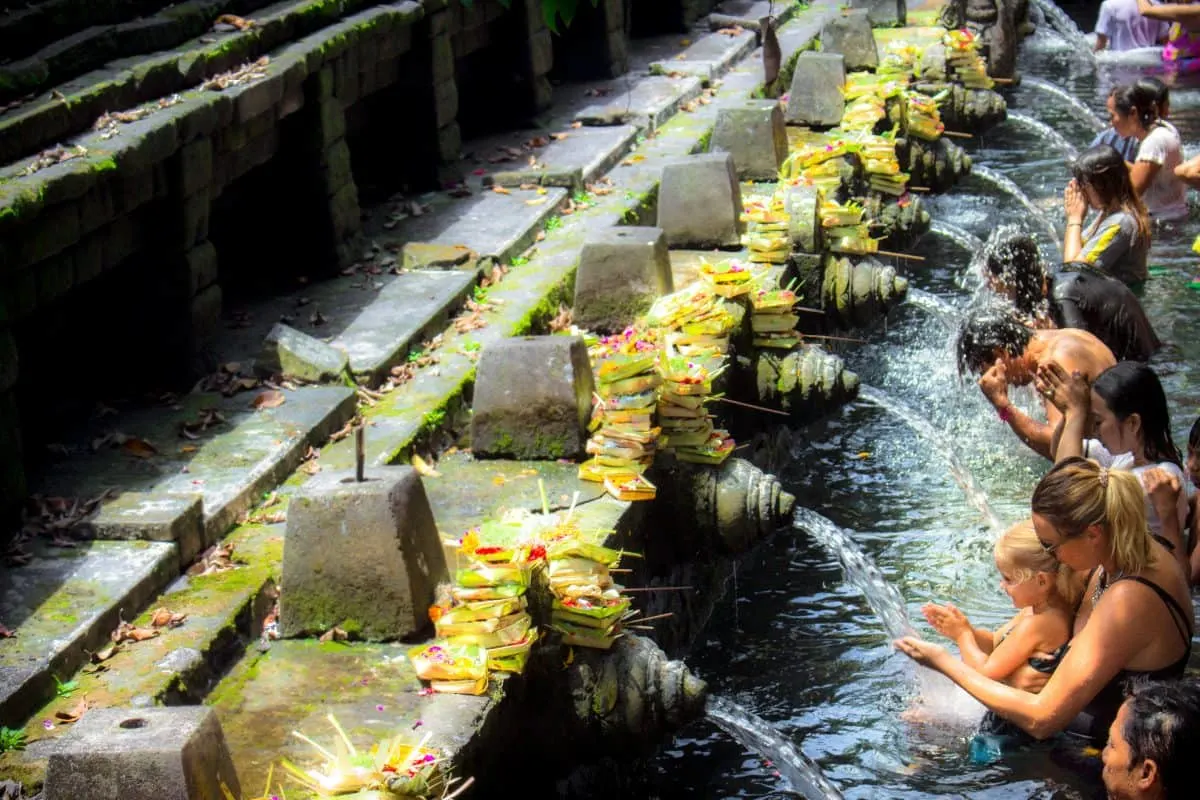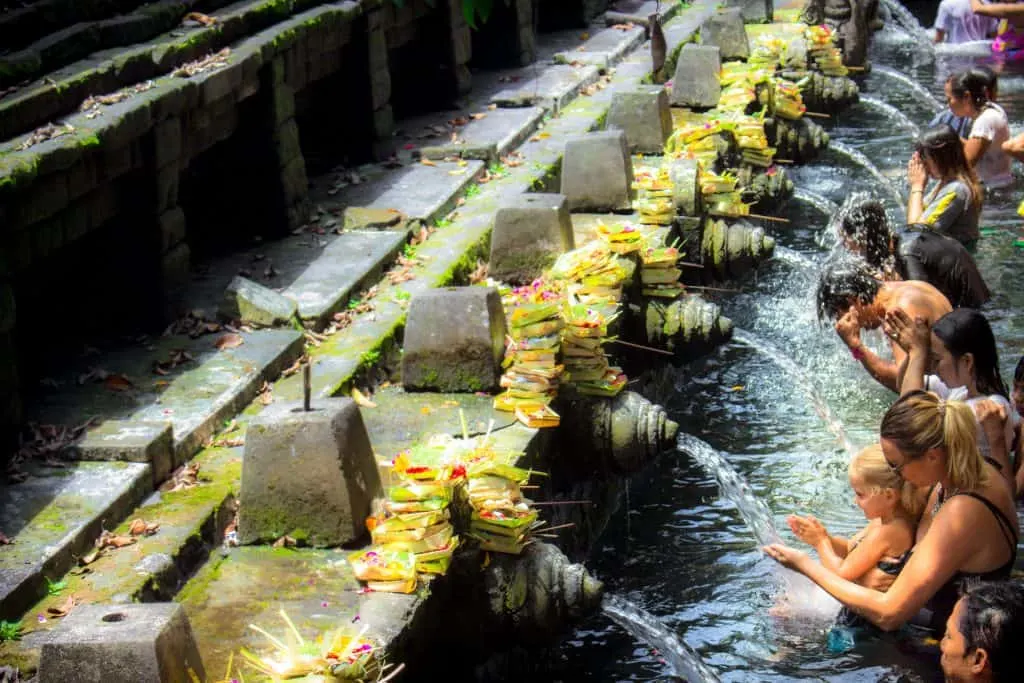 Bali is such a peaceful and spiritual place with stunning scenery and such diverse landscape. There is something for every type of traveler with interesting cultural experiences to exploring the rice terraces of Canggu, to the amazing beaches, there is a tonne to see and do.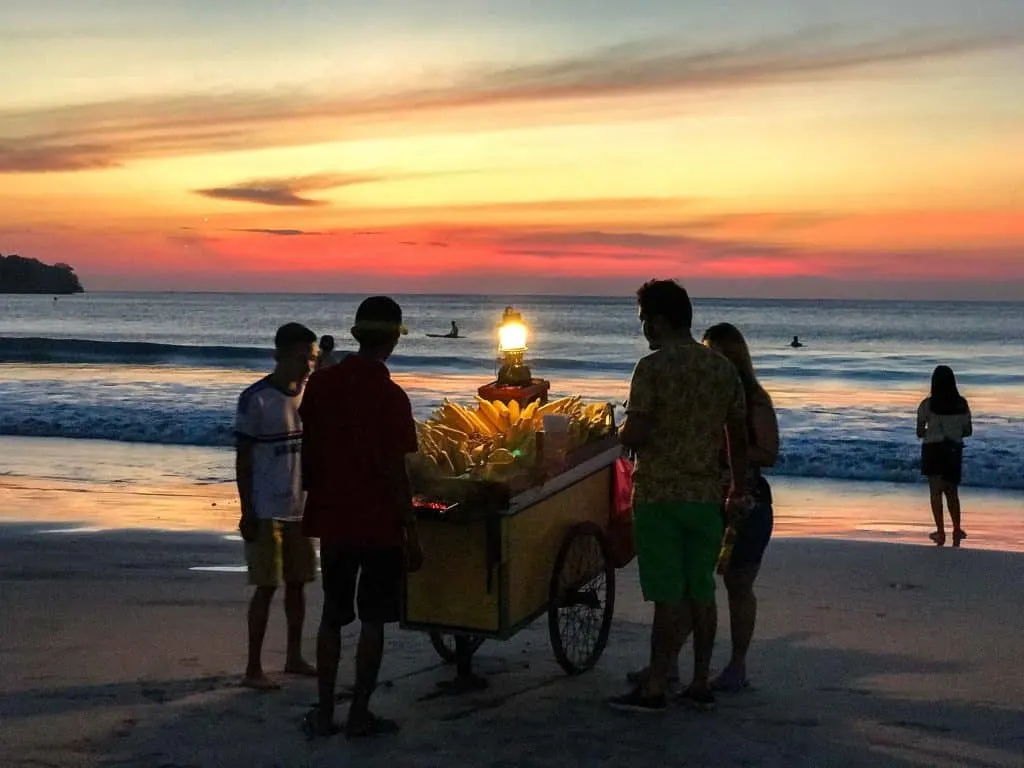 Needless to say, Bali is one of the best family travel destinations in the world, it draws you in, and makes you long to return again and again! I can't emphasise enough, how often we fantasise about our time on the magical island.
Whether you want to laze at a resort with an epic kids club, or do something like a family yoga retreat, we've tried it all first hand and we have yet to find a place we haven't fallen in love with!
Read more about visiting Bali with kids here.
You can also jump straight to checking out our favourite hotel The Intercontinental here!
Portland
Portland, Oregon is all about parks, cycling, breweries and museums. Portland has so many eco-friendly initiatives going on and with everyone cycling around I almost felt like I was in Amsterdam!
We loved how many fun, kid friendly and weird things there are to do in Portland. You even see what seems to be their town slogan throughout the city on bumper stickers and walls "Keep Portland Weird!".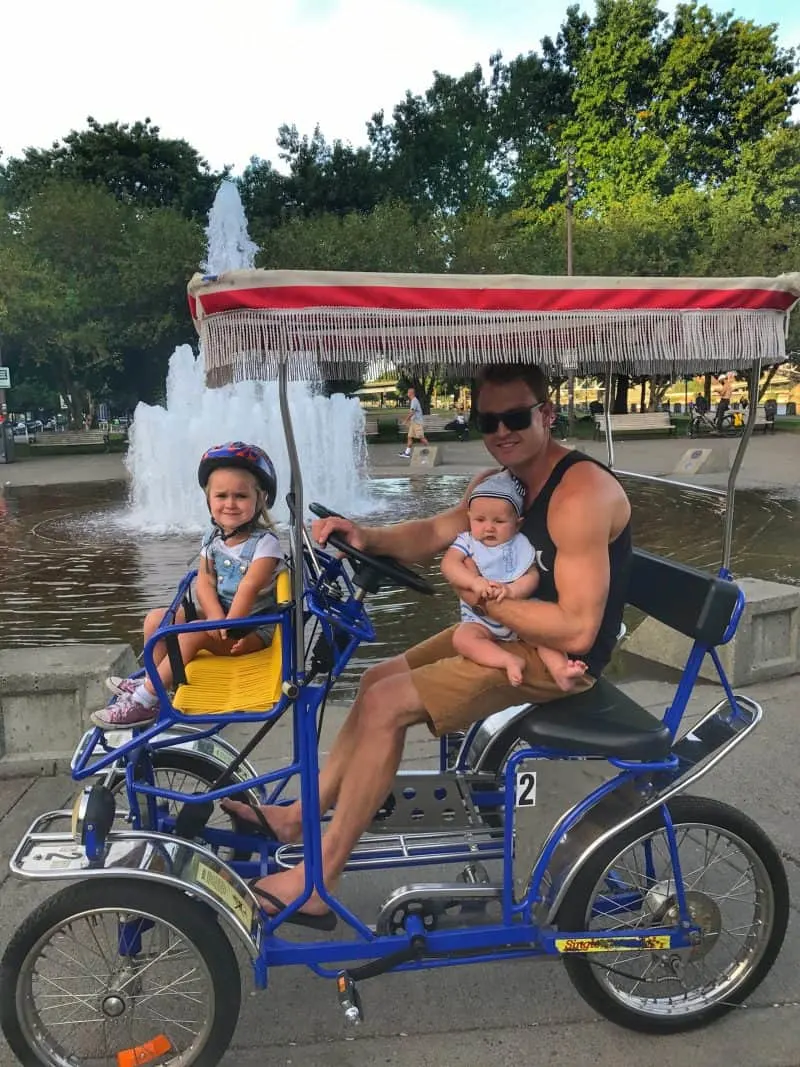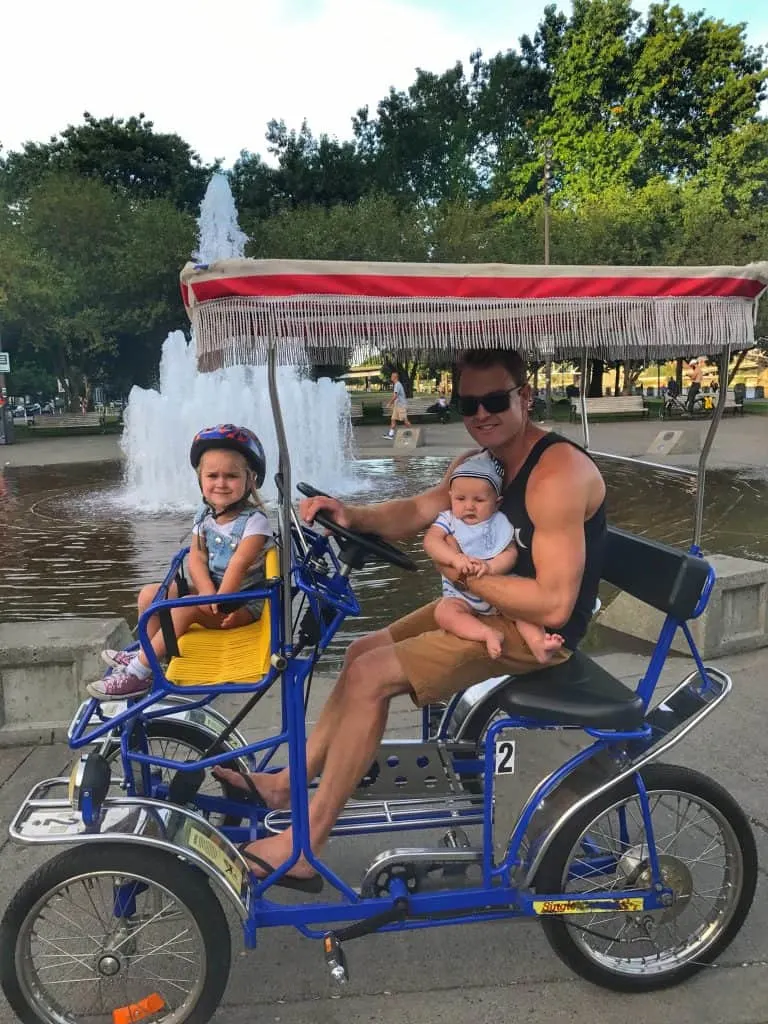 Everything seems to be boutique, small businesses and there are so many options for families from beautiful nature walks, to hand on museums, to family friendly breweries.
Due to its position, Portland is also an ideal base to explore nature attractions on the outskirts of the city including waterfalls, forests, mountains and dramatic coastline.
Read more about a visit to Portland with kids.
You can also jump straight to checking out our favourite The River's Edge Hotel Portland here!
Ready to book your next trip? Find the best deals on travel insurance, rental cars and hotels!
You Might Also Like:
The Best All Inclusive Resorts for Families
40+ Things To Do In London With Kids