Visiting Nairobi with kids may not be high up on your agenda, to be honest it wasn't on mine either. We wanted to visit Kenya but had no intentions of staying in a big city. Our accommodation in Masai Mara was booked for the dates we wanted. So, we decided to hang back in the capital.
We were touring part of Kenya with Audley Travel and it was them who made the suggestion. I was completely ignorant to the amazing city that is, Nairobi!! Kenya has been high up on our hit list for a while, we had been a little unsure about how it would work with kids, so we put it off until now.
The biggest thing that sets Nairobi apart from any other city in the world is the fact it's in such close proximity to a national park, completely filled with all the wildlife you'd want to see on a Kenyan adventure!You can see the Nairobi National Park from many different aspects of the city and it's literally across the road from the airport meaning you can experience so much simply on a layover in Nairobi.
NAIROBI WITH KIDS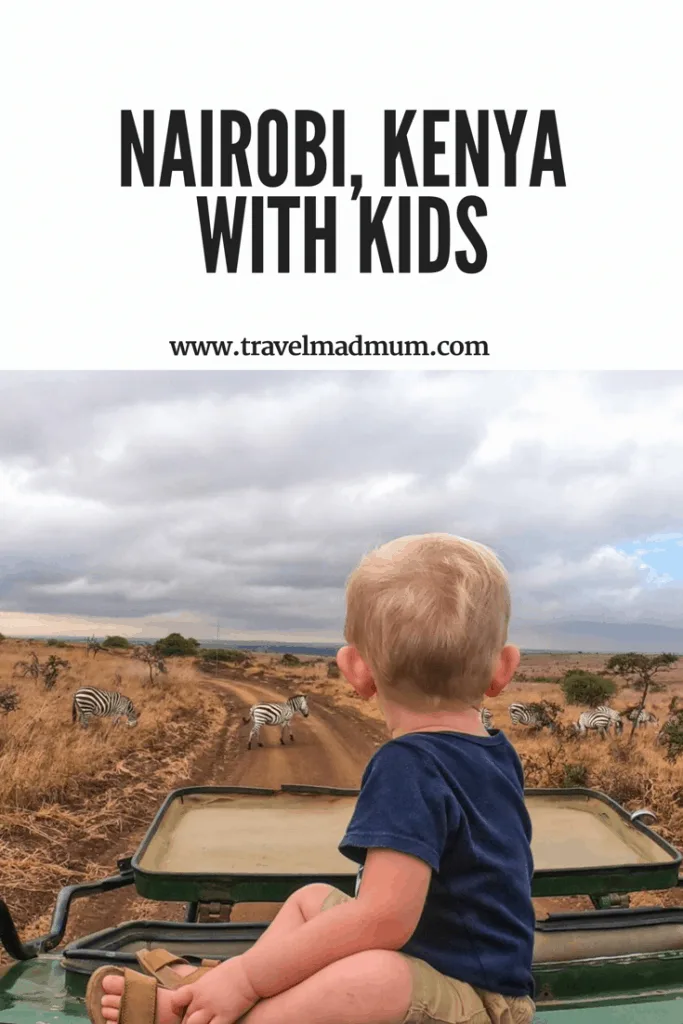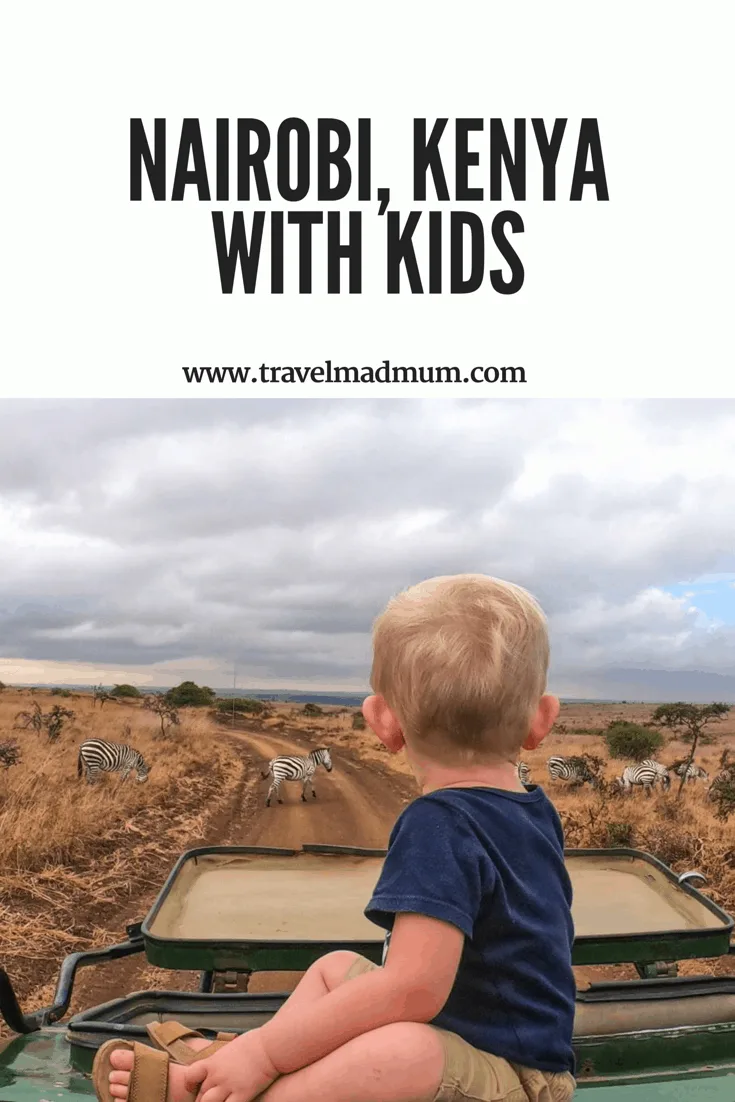 When we opted to stay in Nairobi for two nights, we had no idea what was in store. It was completely arranged by Audley Travel, and to say they surprised us is an understatement. We landed in the morning coming off a night flight from London, it worked really well with adjusting to the new time zone.
Audley Travel initially took us to a day room at an airport hotel called Four Points. We showered, had some breakfast and got ourselves set for our 1pm pickup. In my mind I was preparing for another long journey with the kids but that was far from the case.
NAIROBI NATIONAL PARK
Audley Travel had planned for us to stay at The Emakako, based inside the National Park, it was only a stones throw from the airport hotel, so it wasn't too far. It was the perfect balance of doing something new and exciting whilst also not pushing our kids too far with yet another long journey after coming off a long haul night flight.
Within 30 minutes, we were inside the park and it felt like it was a world away from a city. Almost straight away we saw an ostrich, a pride of lions sleeping under a tree and giraffe drinking from a mirror water hole, amongst many other animals.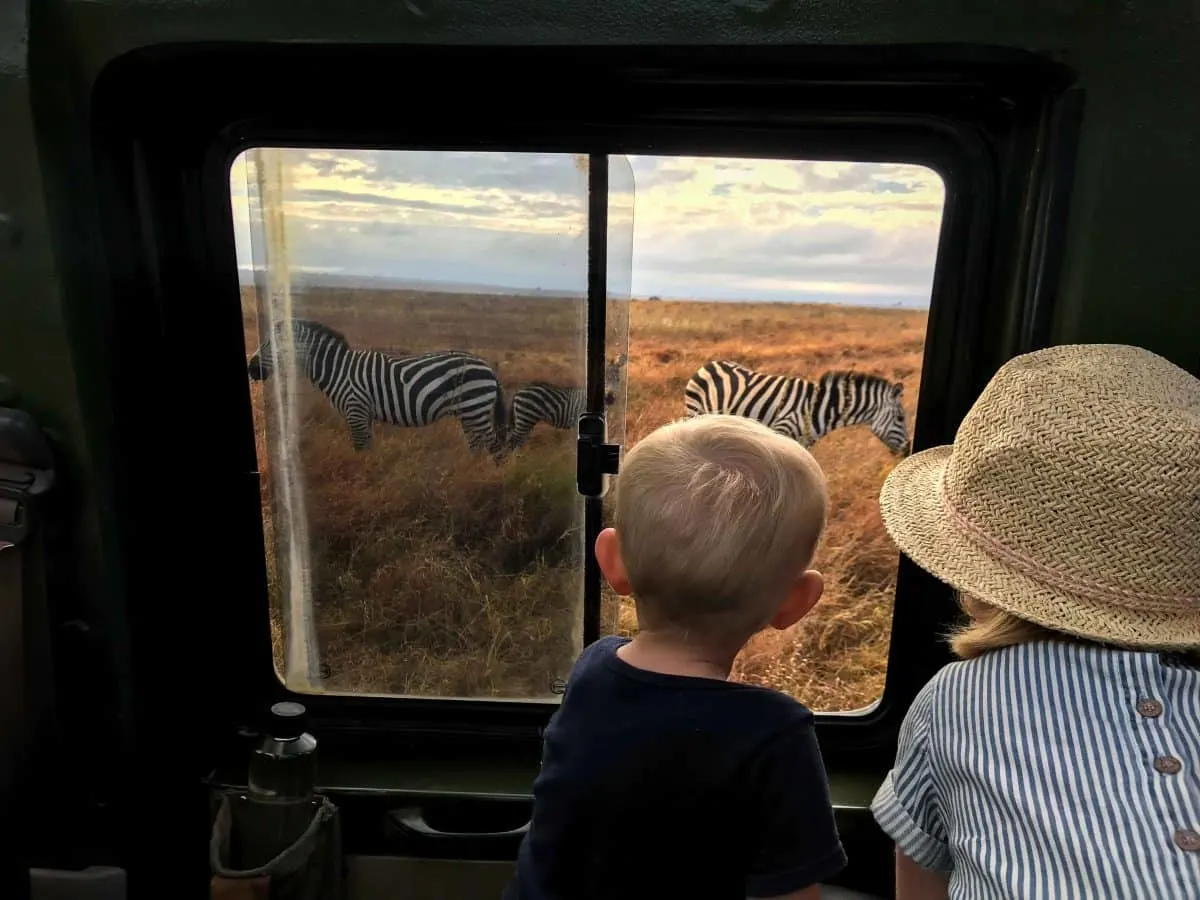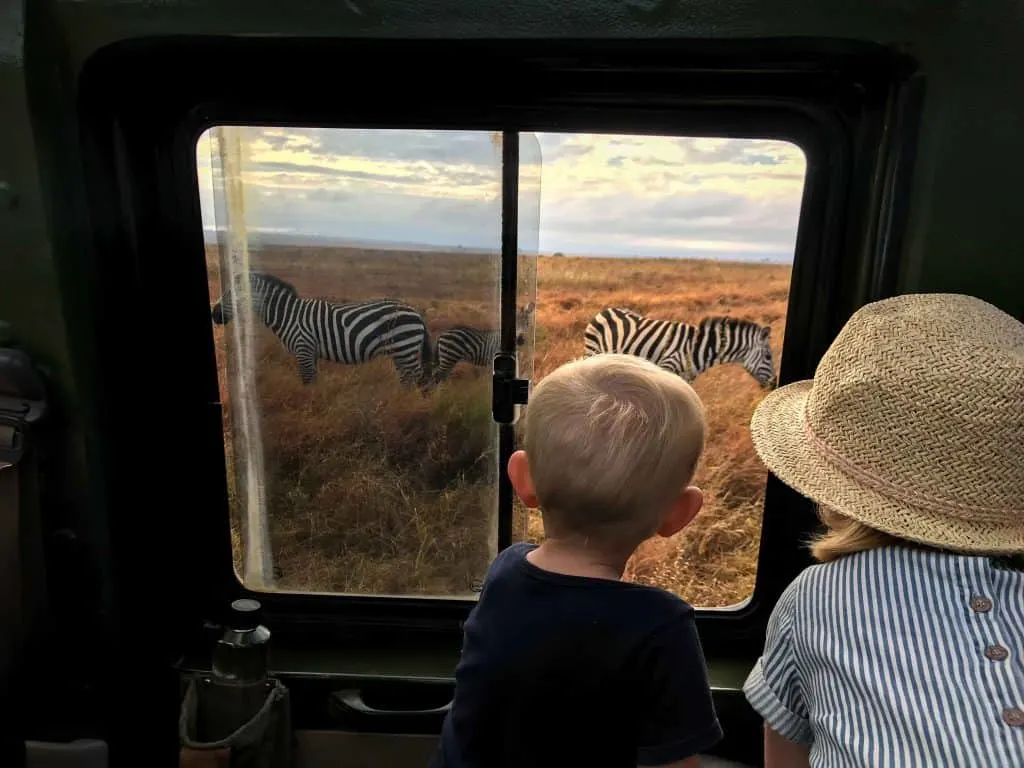 THE EMAKOKO
We were making lots of pit stops on our way to The Emakoko, our kids were so excited to be in such different surroundings with animals they ordinarily only see in a book. The Emakoko would only take a total of 45 minutes from the airport, but we couldn't help but prolong the journey. Before long we were being greeted with friendly staff at the bridge.
A long wooden pathway crossing across a pretty canyon deep within the Nairobi National Park! The bridge led to yet another world within Nairobi, the peaceful lodge and tranquil cottages with stunning views. The Emakoko is completely encapsulated by Bush and wildlife in their natural habitat. It was such an amazing beginning to our entire Kenyan experience, setting high standards for our onward journey.
Obviously need to extra careful with little ones on this bridge.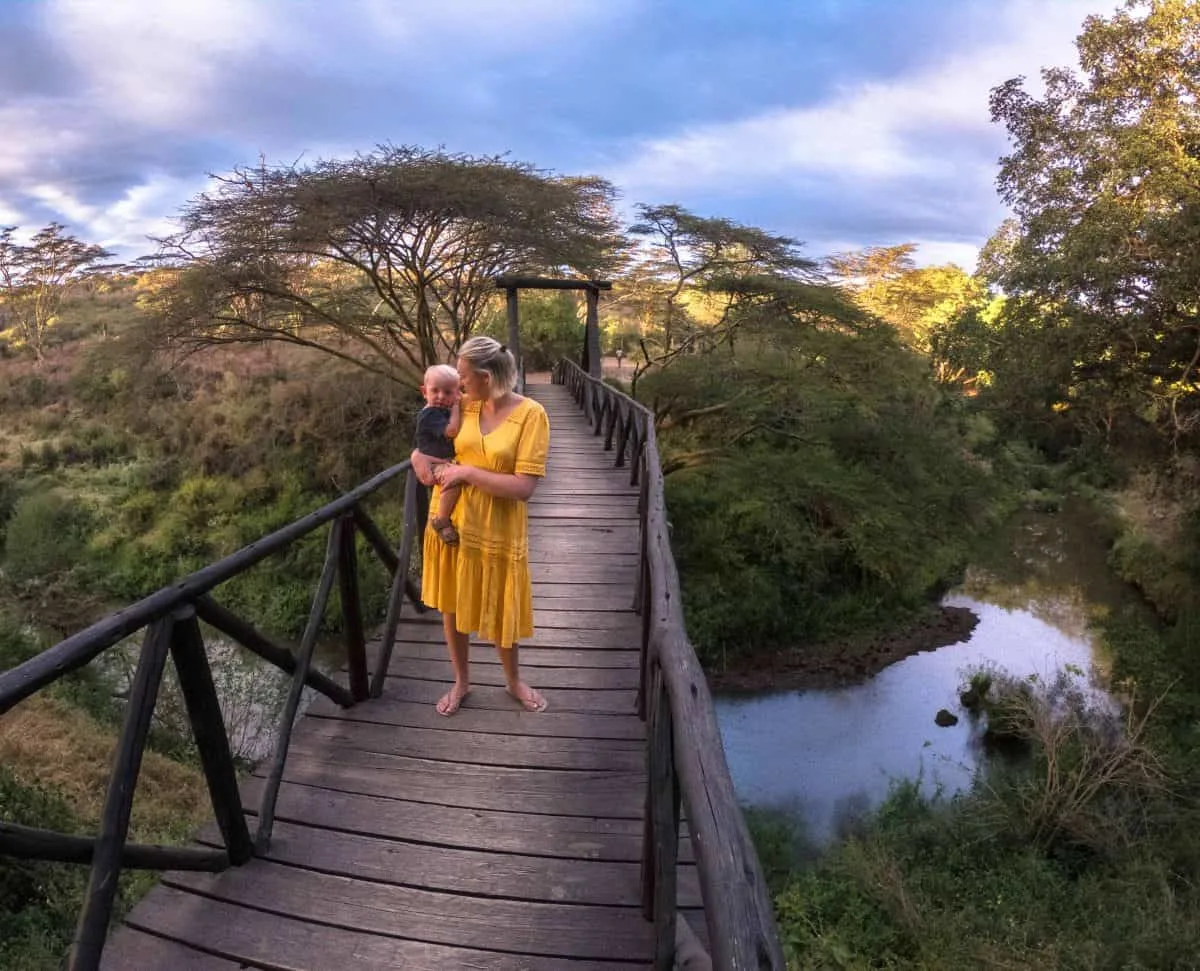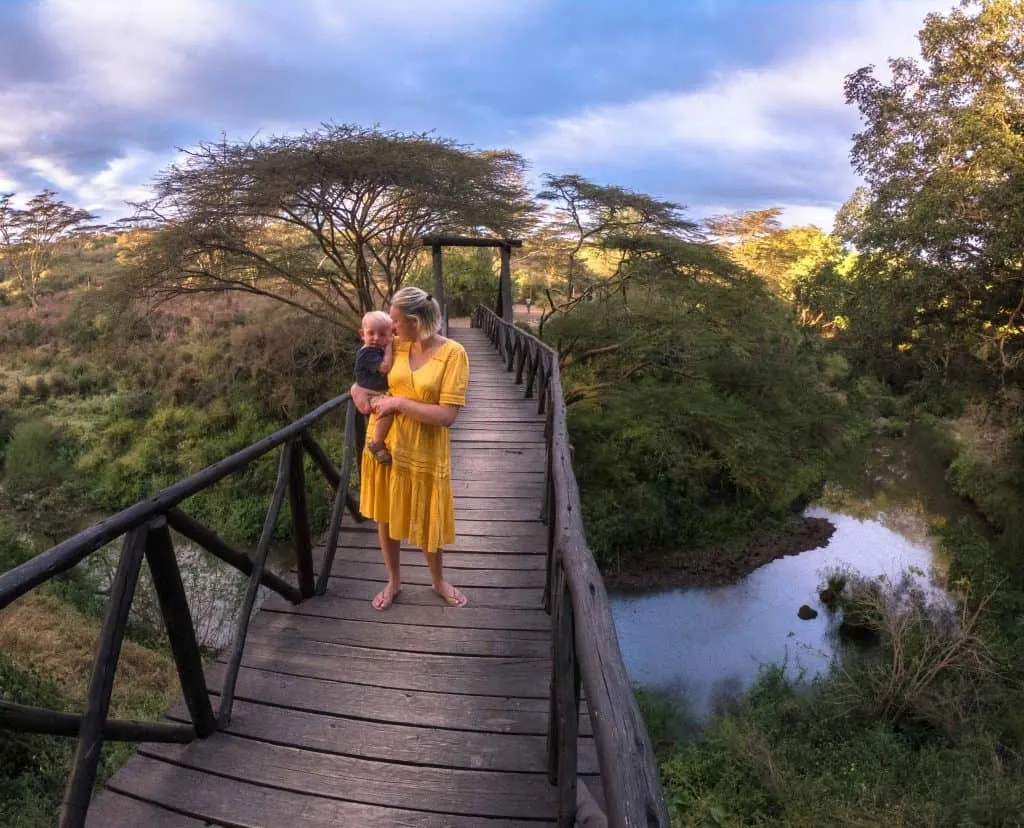 ACCOMMODATION
The friendly staff had lunch ready for us, they personalise each guests stay. They asked us about diet and what time we'd like coffee in the morning. Of course they are amazing at assisting with making a plan to discover everything on offer in Nairobi with kids.
We spent our first day chilling out by the pool with the kids and discovering all the wildlife right on our doorstep. We felt we had already done a game drive on route into the park so we weren't in any massive rush out again, it worked perfectly, balancing relaxation with discovery and adventure at the same time.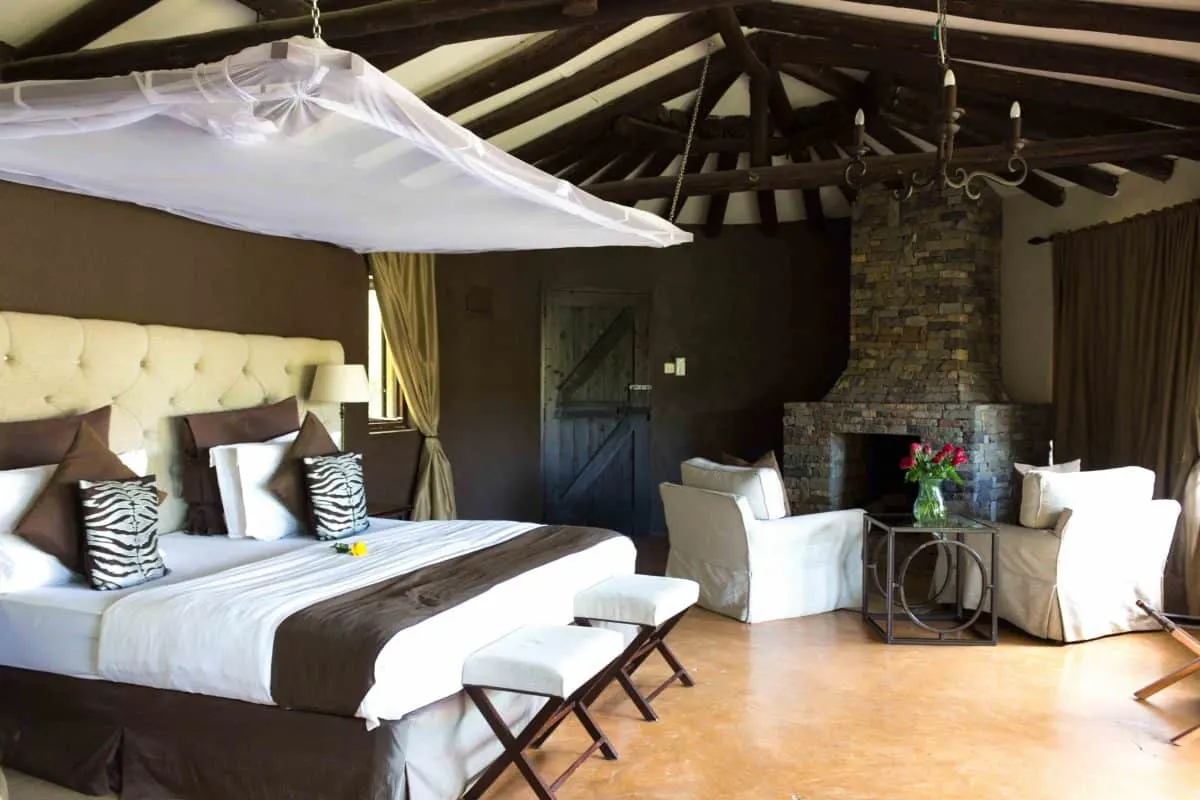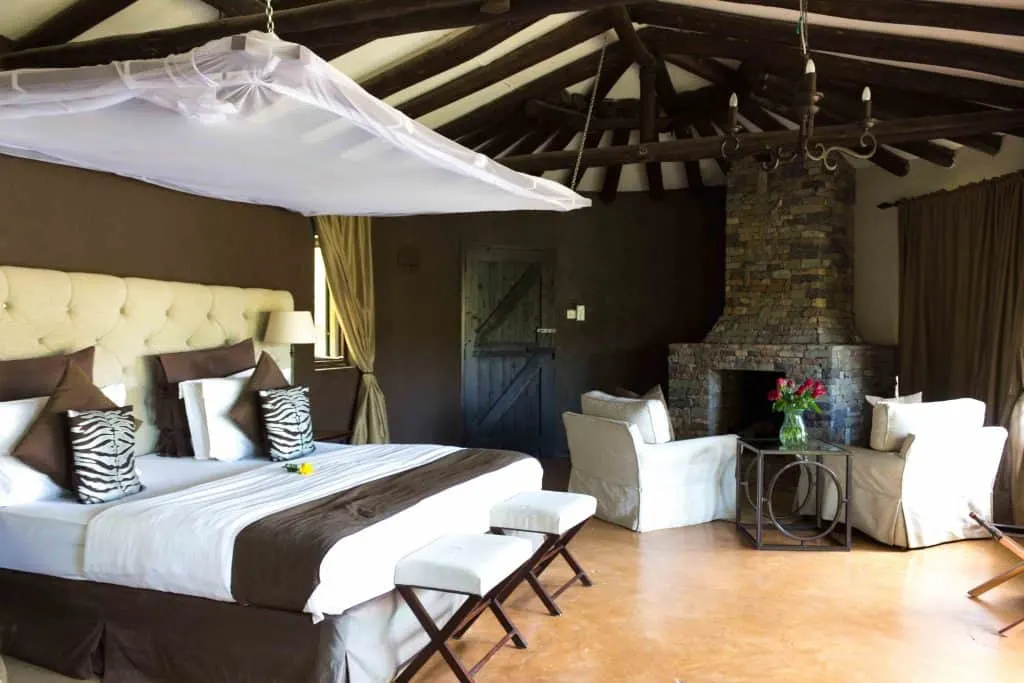 The staff at The Emakoko are amazing and were so adaptable to myself and the kids vegan food preferences. They were constantly asking what we'd like to eat, catering to our fussy Esmé's every need. The standard of the food was impeccable with such attention to detail, flavours and presentation. After an amazing first day we bedded down in our beautiful cottage overlooking the valley.
With a master bed draped with netting and a stand alone bath tub next to the window, where we watched the monkeys swinging by, we had our own little private piece of Kenyan paradise. The manager told us rhinos had been right in front of our cottage the morning before. We were all excited to wake up the next morning and see what was behind the curtains beyond the balcony.
There is nothing more amazing than sleeping right in amongst nature. Lions and hyenas roaring and cackling, along with monkeys, crickets, owls and so on, can you imagine the blended sound? It was like the most perfect relaxing white noise recording I usually turn on for my kids at night back home, only this time it was real!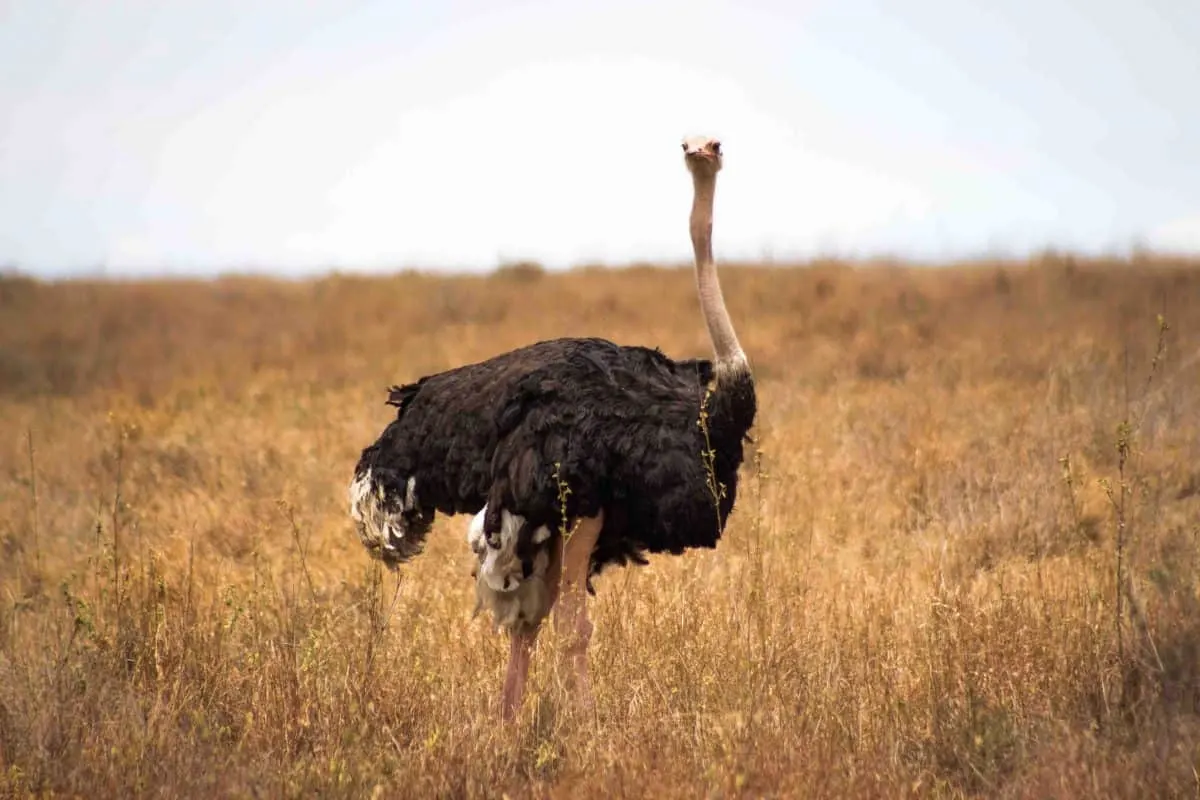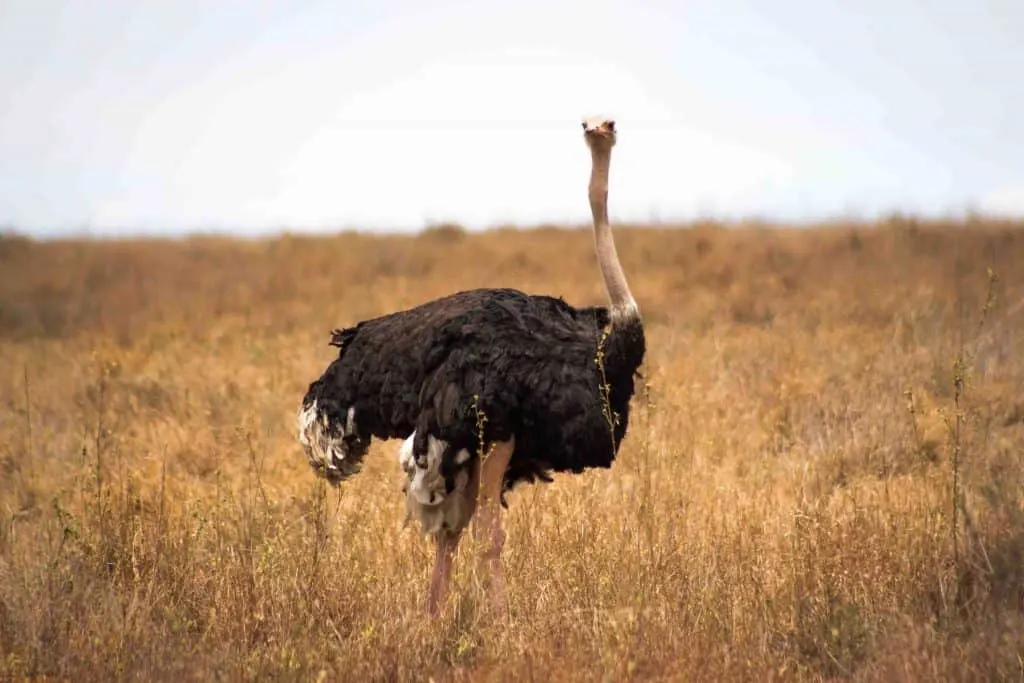 The next morning we heard a gentle knock on the door, it was our coffee and soya hot chocolates for the kids. We opened the curtains and snuggled in our massive bed whilst sipping on our hot drinks. The birds were chirping and we were slowly spotting the different animals of the early morning amongst the bush within our view. Heaven is an understatement, how could Kenya get any better than this?
SAFARI DRIVE
After a leisurely breakfast our adorable guide Sammy took us for a game drive. We were keen to see more giraffes, hippos and rhinos. Although we would have loved to see elephants there aren't any in Nairobi National Park.
The beauty about it, is it's a not a huge space as parks go. Meaning guides can usually predict where to find the animals and sightings are pretty likely. I also loved the fact we could go on a private drive, you never know when you need to turn back with kids in case they get fed up. Needless to say that wasn't the case, they were so excited to see all of the animals.
I've had many people ask, what's the best age to take a child on safari. Whilst my instincts say an older child so they remember, both of my kids aged 1.5 and 4.5 got so much out of the experience. Us parents learned so much about the wildlife too, Sammy was so great at educating us in a way that all of us benefited from his wisdom and knowledge.
All our wishes and more came through on that one hour game drive. We saw hippos bathing in the sun, giraffes galloping alongside zebra, impala, the biggest bird that can get air bourne in the world not to mention, random animals we hadn't expected to see such as a tortoise crossing the road and a tonne of different lizards.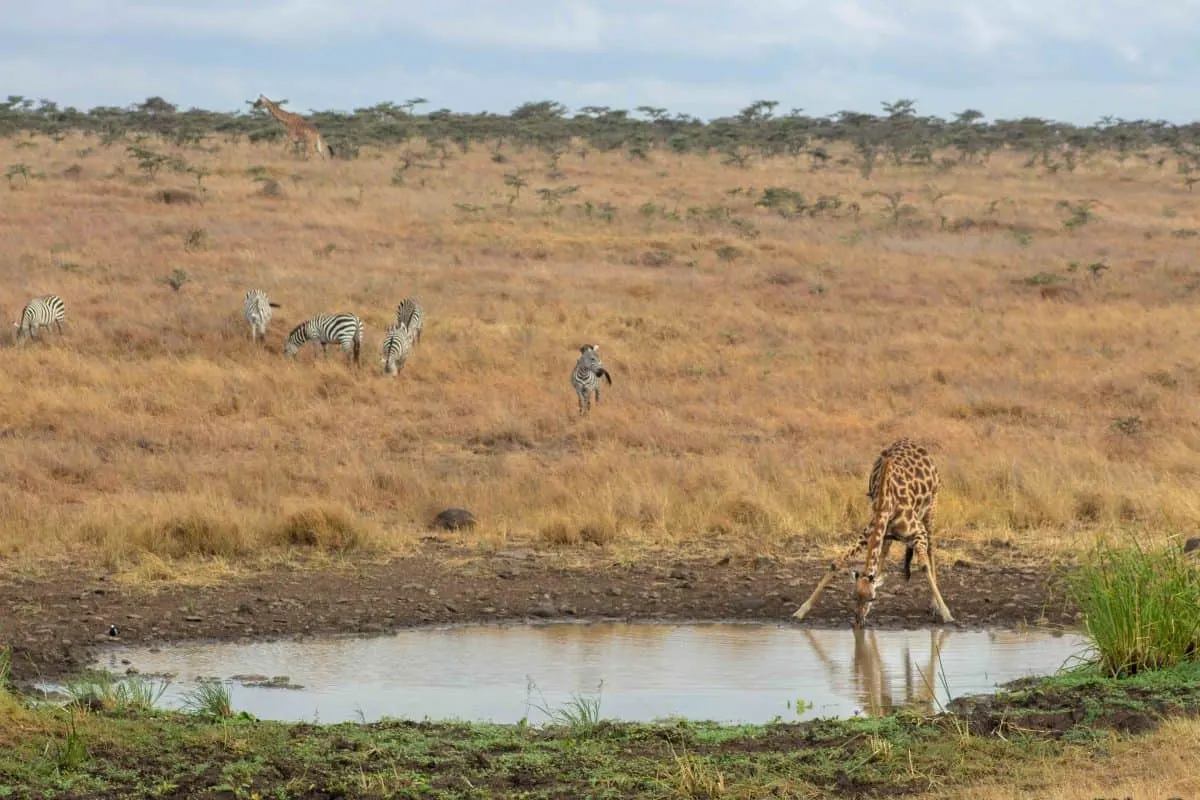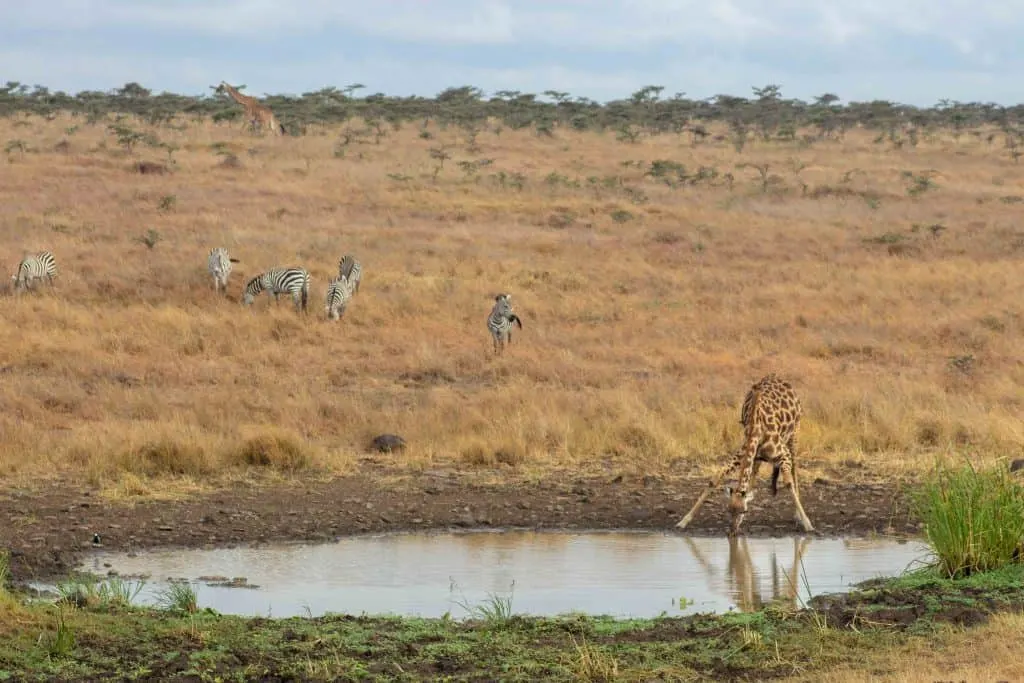 THE GIRAFFE SANCTUARY
We still had plenty of time to play with our kids at this point so we decided to visit the infamous Giraffe Sanctuary. Sammy was happy to take us despite it being outside the park grounds. If you like Instagram, you will have seen a tonne of influencers photographed in Giraffe Manor, a famous lodge where giraffes literally stick their head in the window whilst you are eating breakfast. It's quite expensive to stay there so most people visit the Giraffe Sanctuary attached to the manor.
The particular giraffe at this establishment would be otherwise extinct. It's a specific breed that is targeted by poachers for its tail! Here's the most ironic part of all, they want their tail as a fly swat, how ridiculous and sad is that? Whilst I'm always a little dubious of sanctuaries, it is without doubt this particular breed of giraffe would be extinct from human interference, so it's a catch 22 situation.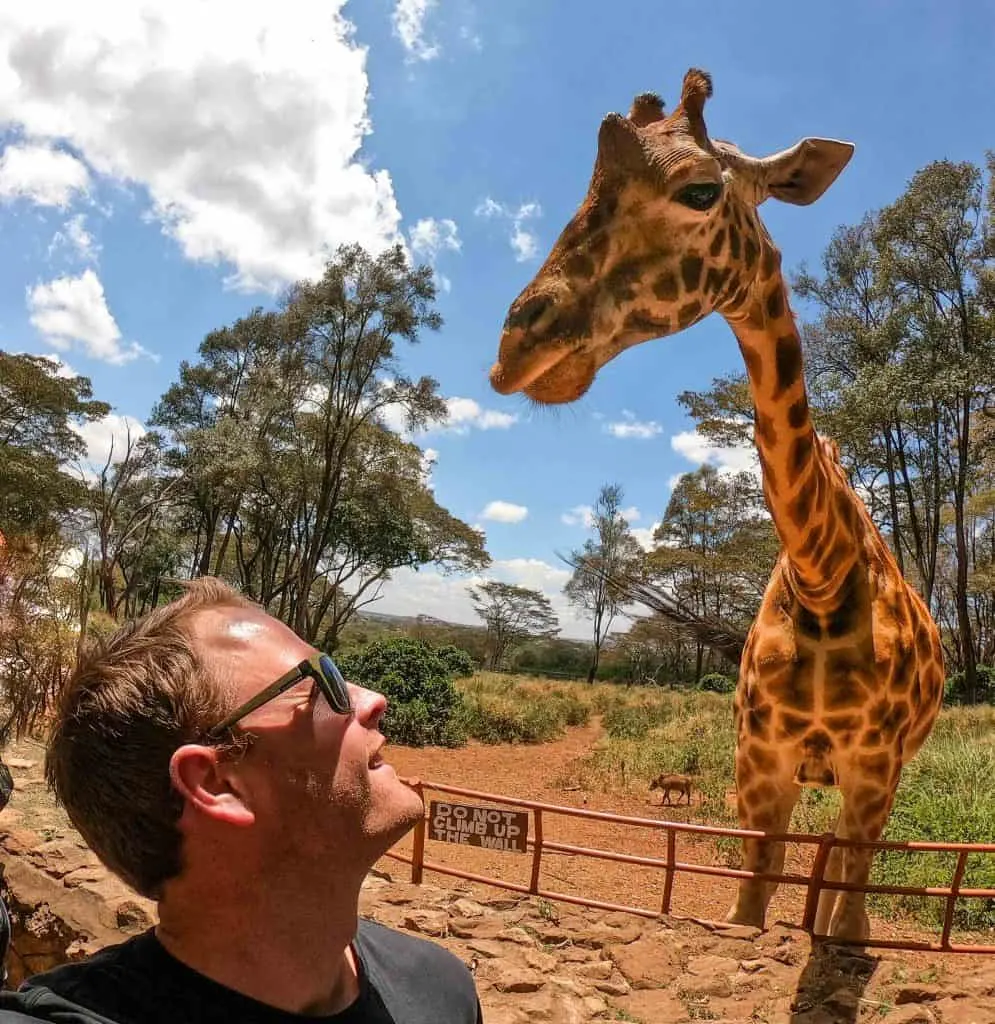 The sanctuary gets super busy in the early afternoon so it's best to visit as soon as it opens to avoid queues. The giraffes are familiar with humans so visitors have a chance to feed them. There were just two giraffes we could see so my feeling is they are rotated with others to avoid them being over exposed.
It was an amazing experience but I always walk away from sanctuaries wondering how ethical they are? I'd be interested to know if you've been before and your thoughts, please leave a comment with what you think below.
ELEPHANT ORPHANAGE
Another world renowned sanctuary within the gates of Nairobi National Park is The David Sheldrick elephant orphanage. It's a very popular place to visit, they only allow visits at 11am to the general public and 5pm to those who have adopted one of their elephants.
They have a tonne of baby elephants that have been orphaned from all over Kenya. They are taken to David Sheldrick as they wouldn't otherwise survive in the wild without their mother.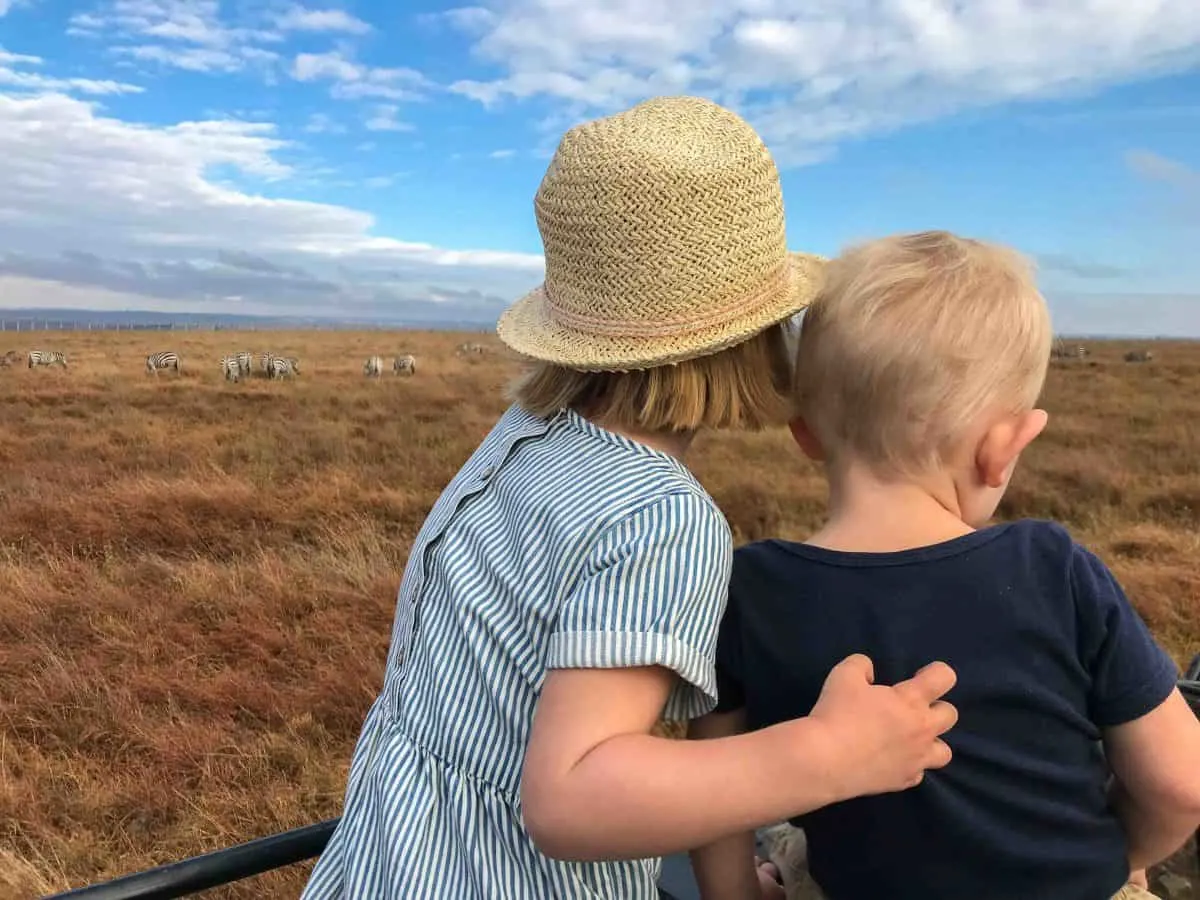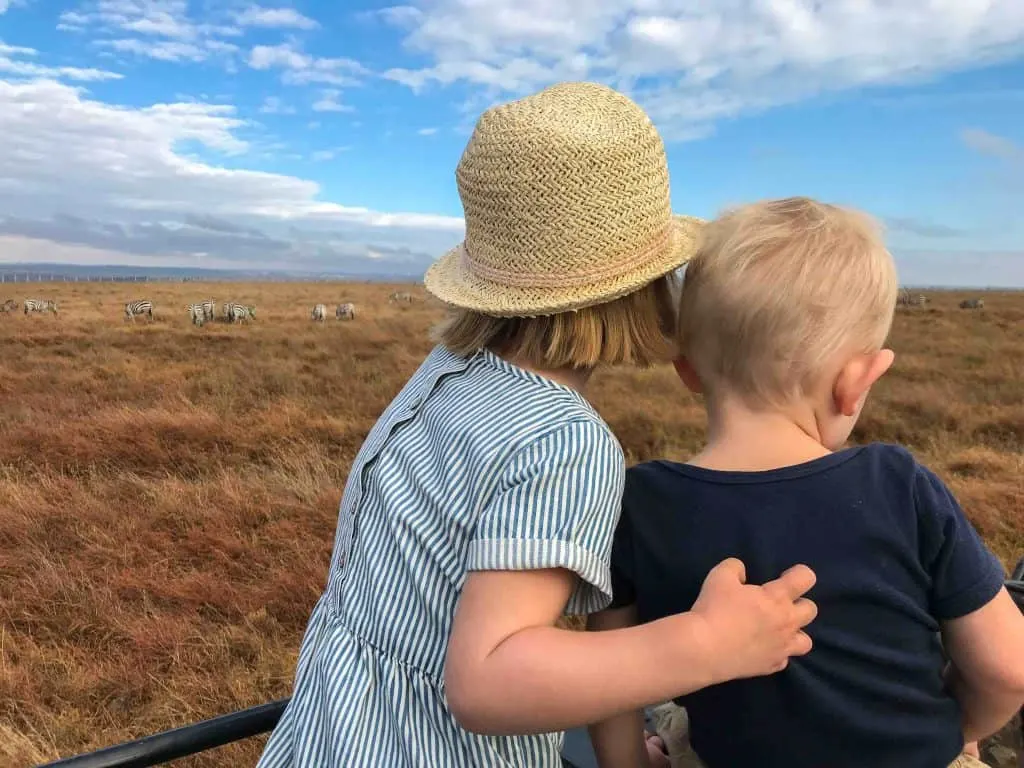 We didn't get around to visiting. However, to do it properly my advice is to adopt an elephant and book anexclusive 5pm visit for adoptees. Book in advance of your trip and do some research. I asked some locals if they thought it was ethical and they said the elephants would otherwise die and they need the financial support of visitors to keep it running. That seems like good enough reason to me!
VIDEO OF KENYA WITH KIDS
MASAI MARA
It wasn't long before it was time for the next part of our adventure – visiting the Masai Mara! Audley Travel arranges our internal transfers and stay at the Masai. They are an incredible tour operator that arrange bespoke and personalised trips according to your budget. The destination expert was incredibly knowledgeable and helpful in arranging our Kenya adventure with two little ones in tow.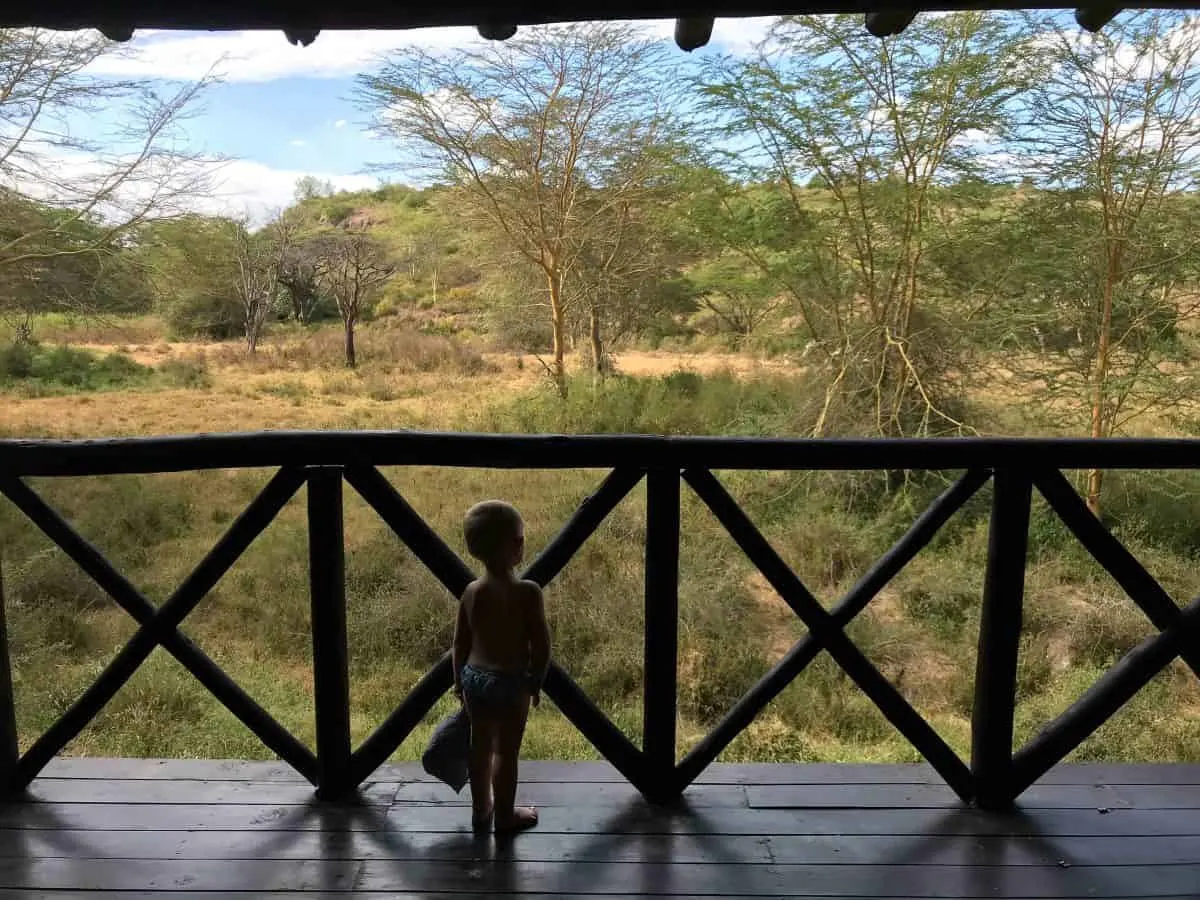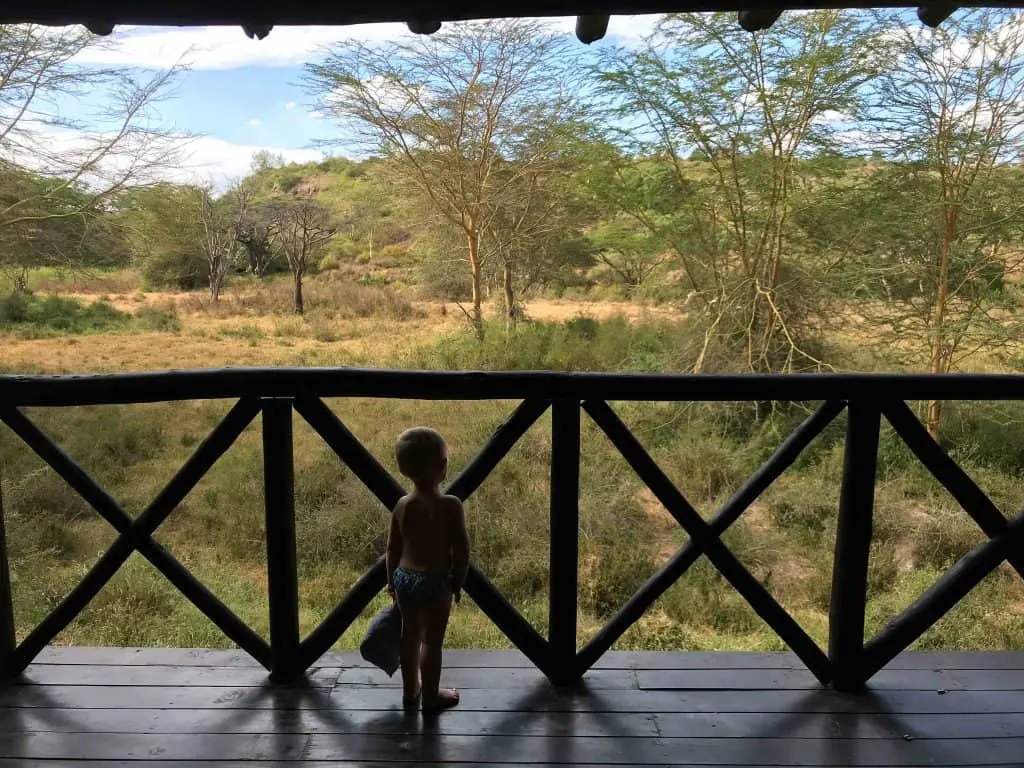 Disclaimer- our trip to Nairobi was hosted by Audley Travel and The Emakoko. As always all views and experiences expressed are entirely my own.
You May Also Like:
Overnight safari with a toddler
Audley Travel offers tailor made trips to Kenya. An eight night trip including 2 nights at The Emakoko and 3 nights at Cottars in a family tent (both on a full board basis, with drinks and safari activities included) and 3 nights at the beach in Diani on a B&B basis costs from £4,400 or $5,200 per person (based on two adults and a child sharing, with an infant travelling for free). The price includes internal fights, transfers and park fees and the GBP price also includes international flights from London. Flights are not included in the USD price. For more information visit www.audleytravel.com/Kenya or call 01993 838510 (UK) or 1-833-640-8022 (US)