We had nine days to play with before embarking our cruise in Miami. What better to do than a road trip around Florida? Incorporating some of the ever popular theme parks such as Walt Disney World and Legoland, it was certainly going to be a busy few days.
When we started putting a plan together and researching a little more we discovered some gems… Places we hadn't even heard of before. We wanted to start off super close to Miami Airport so we didn't have a prolonged journey after an already long travel day. We also wanted to wind back up at Miami Beach to check out the notorious miles of white sand and shopping!
Having traveled for three months now I've realised how much I rely on internet shopping deliveries. Baby is fast growing out of his clothes and we are wearing everything to death! This was another good reason to spend time in Miami stocking up on some new clobber! Once we picked up our rental car we were on our way.
Visiting in Fall, be sure to check out our guide to pumpkin picking in Florida.
A ROAD TRIP AROUND FLORIDA
HOLLYWOOD BEACH
Our first stop was Hollywood Beach near Fort Lauderdale. Just a half an hour journey from Miami airport it was the perfect starting point after a long day. We stayed in a cute little self catering apartment called the Caribbean Ocean Resort. It was in the ideal location to visit the beach which was a 30 second walk from the front door. There is so much to do in the local area with a young family.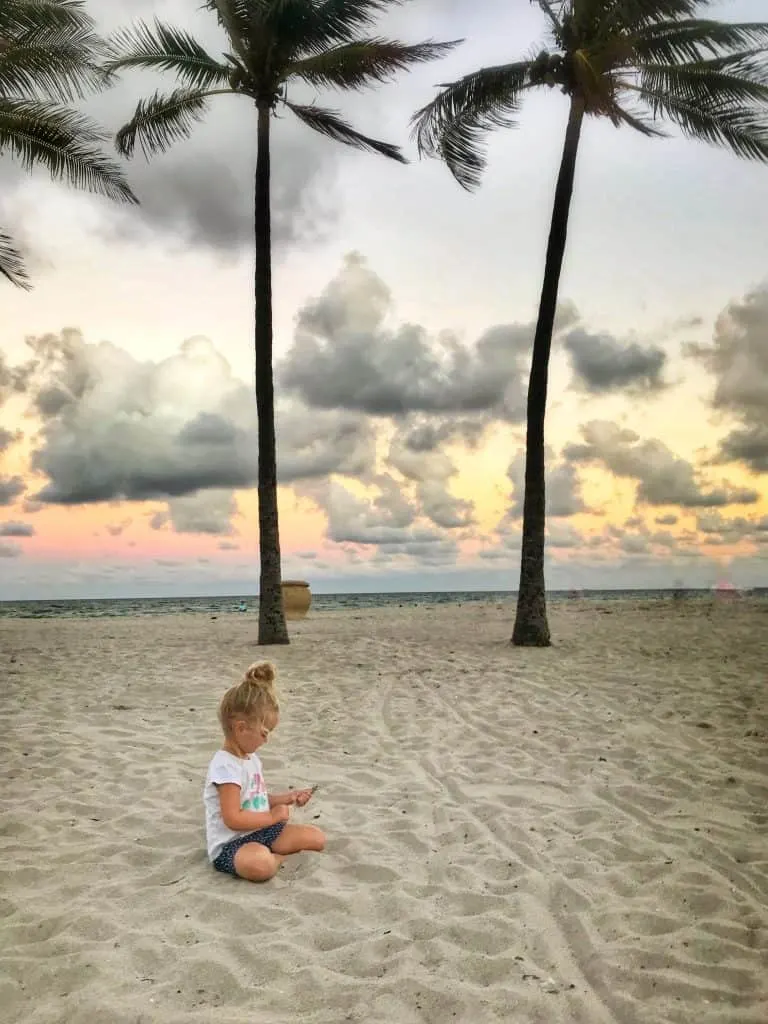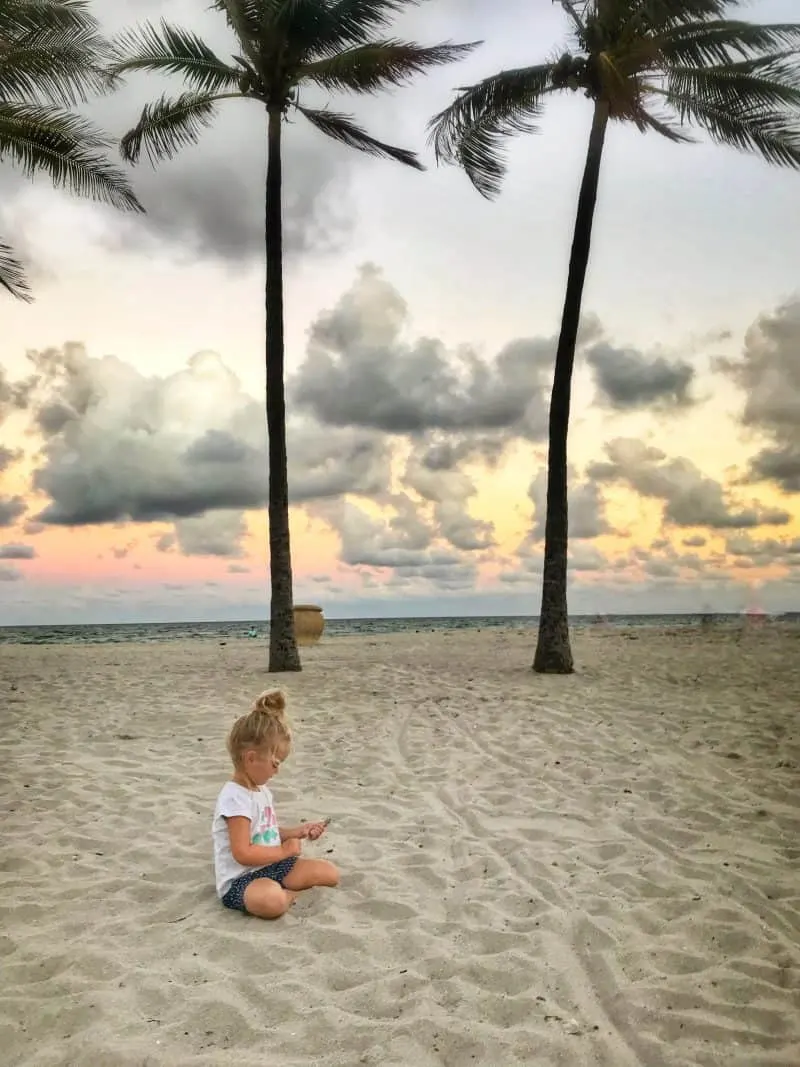 Everything from renting a Surrey, to watching free musical concerts. We had a little splash park and a rock climbing frame for kids right next to us. It was so handy and Esme loved hanging out and having fun with the other kids.
The beach is beautiful with white sand and aqua blue water. This was my first taste of Florida and it felt like everyone, including the locals, are on constant holiday mode. The Hawaiian shirts and bikinis seemed to be the attire of choice for most!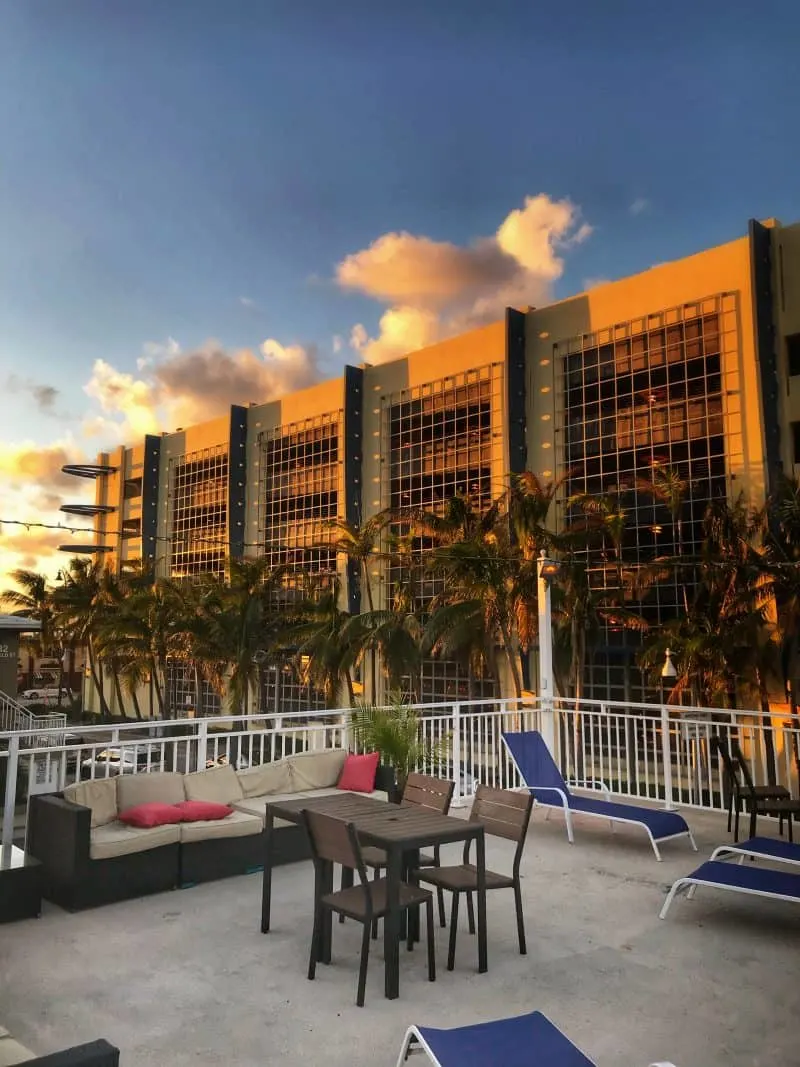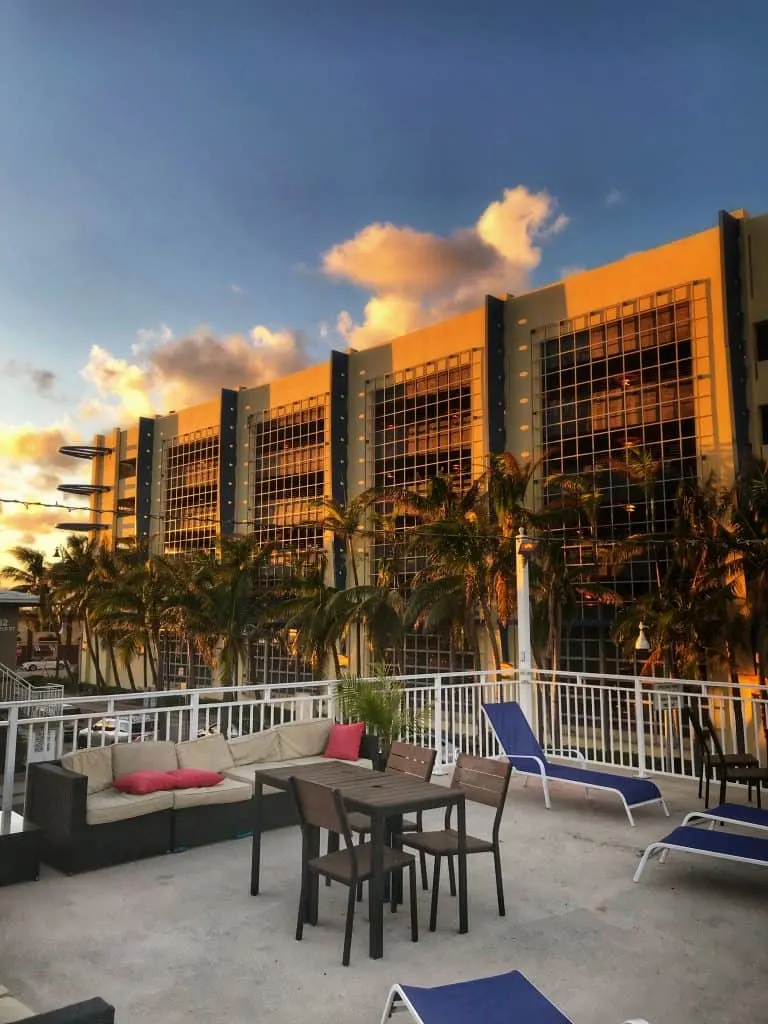 The Ann Kolb Nature Centre is pretty impressive. The nature walking and paddle trails through mangroves, as well as the aquarium and observation deck are a great day out with little ones. The trails are short enough for little legs and there is a lift that goes to the top of the observatory tower.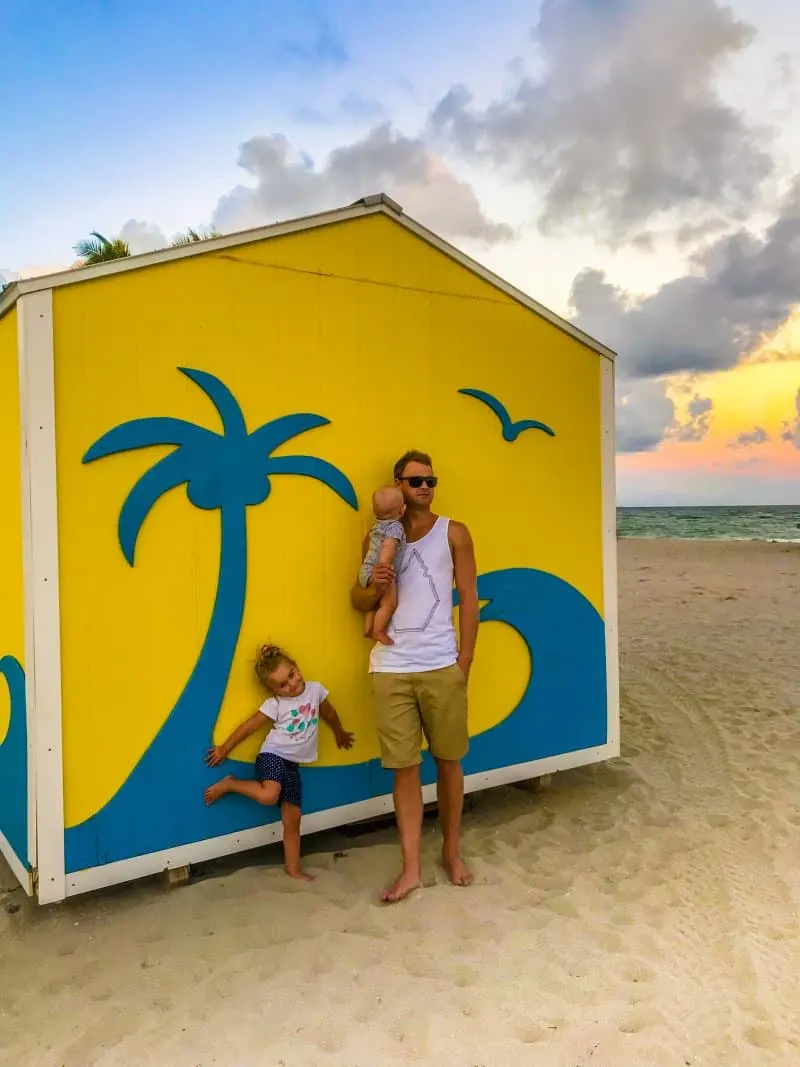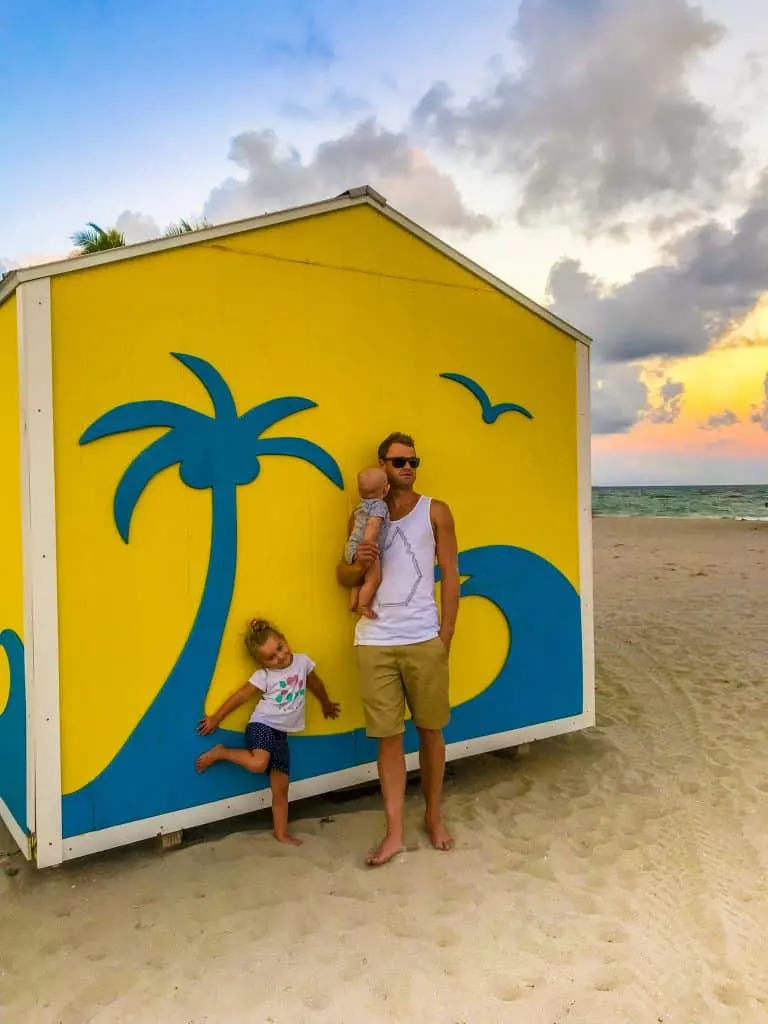 LEGOLAND
Our next stop was a three hour drive to Legoland in Winter Haven. We stayed at the new and very cute Legoland Beach Retreat.
It's just across the road from the main park and features several lego themed beach huts ideal for young families plus a lighthouse, an awesome playground and the best swimming pool with giant blocks of lego floating around.
There are lots of amazing waterparks in Florida.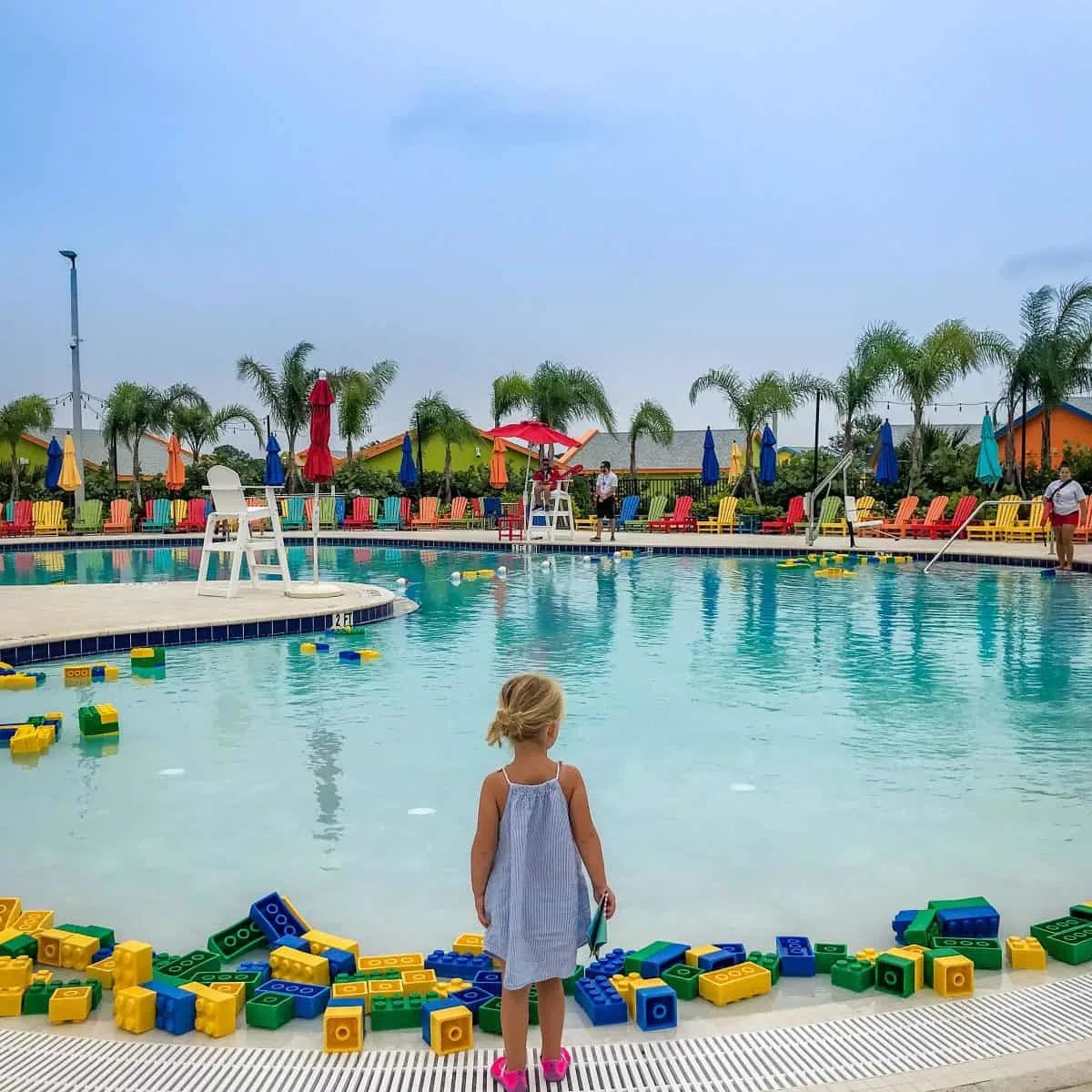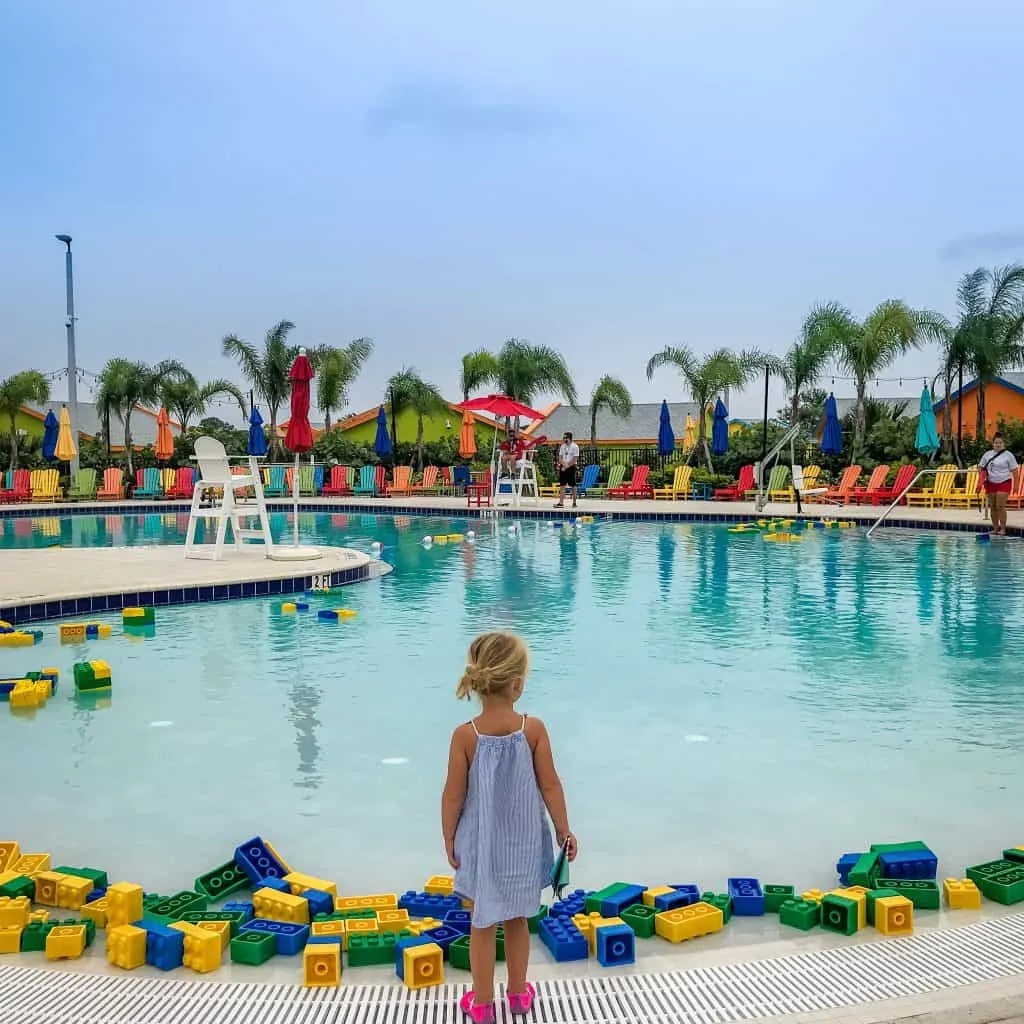 It goes without saying our toddler was very excited by the whole experience. The room had lots going on with lego themed wallpaper, toys in the room, separate area with bunk beds, even the blinds had lego men and women on them.
Besides from the much needed filter coffee in the room, there was also organic juice cartons for little ones.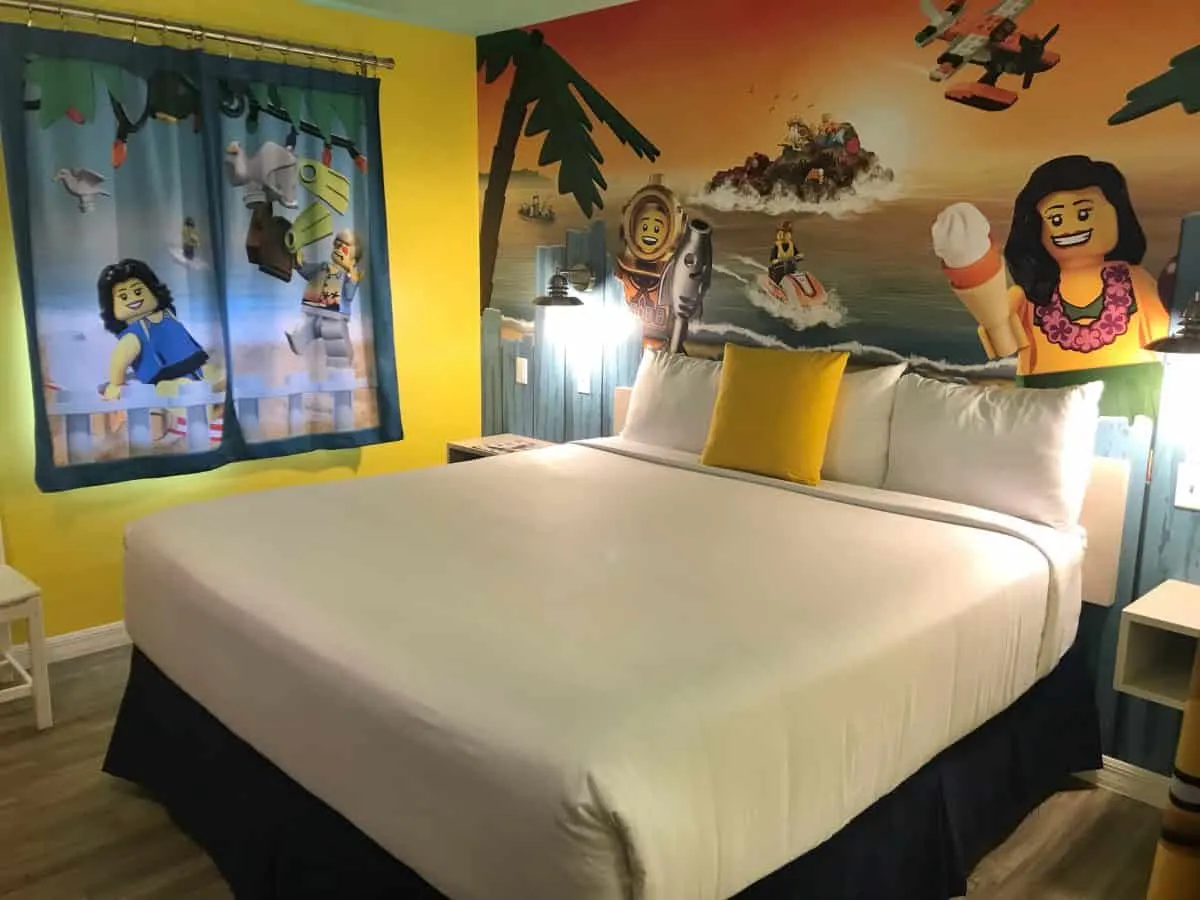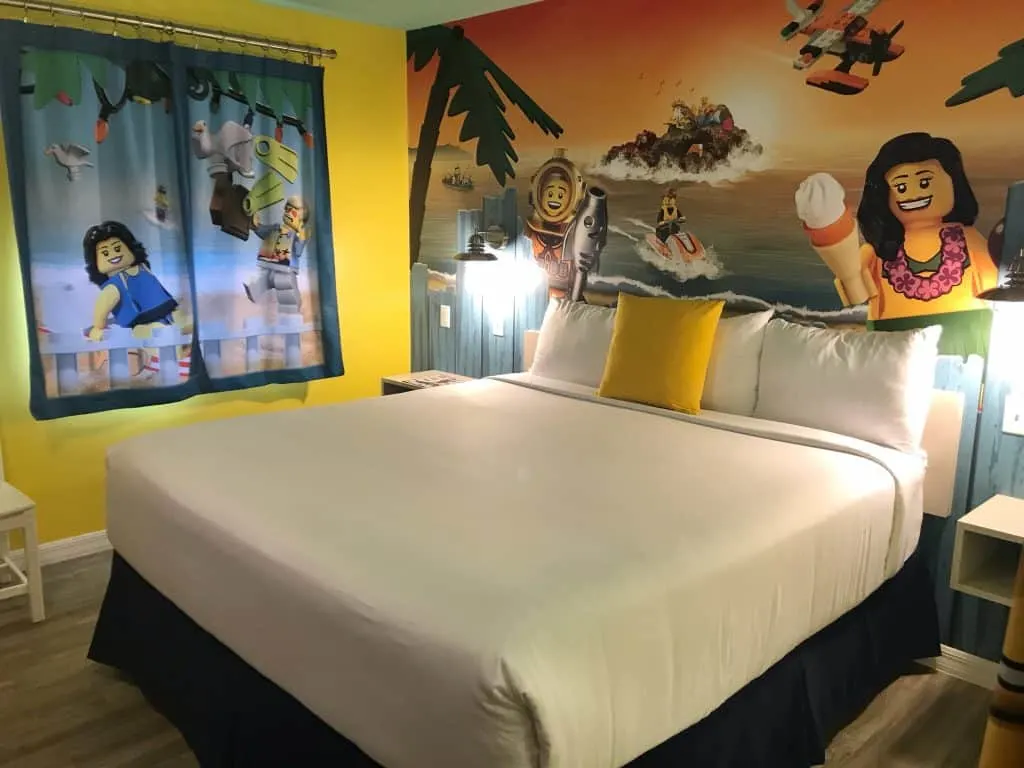 The onsite restaurant had a standard menu with burgers, pastas and pizzas. However it was Captain Blackbeard's daily appearance that made evening meals exciting for the kids.
There is a massive play area for children so they are kept well entertained if parents want to enjoy a meal.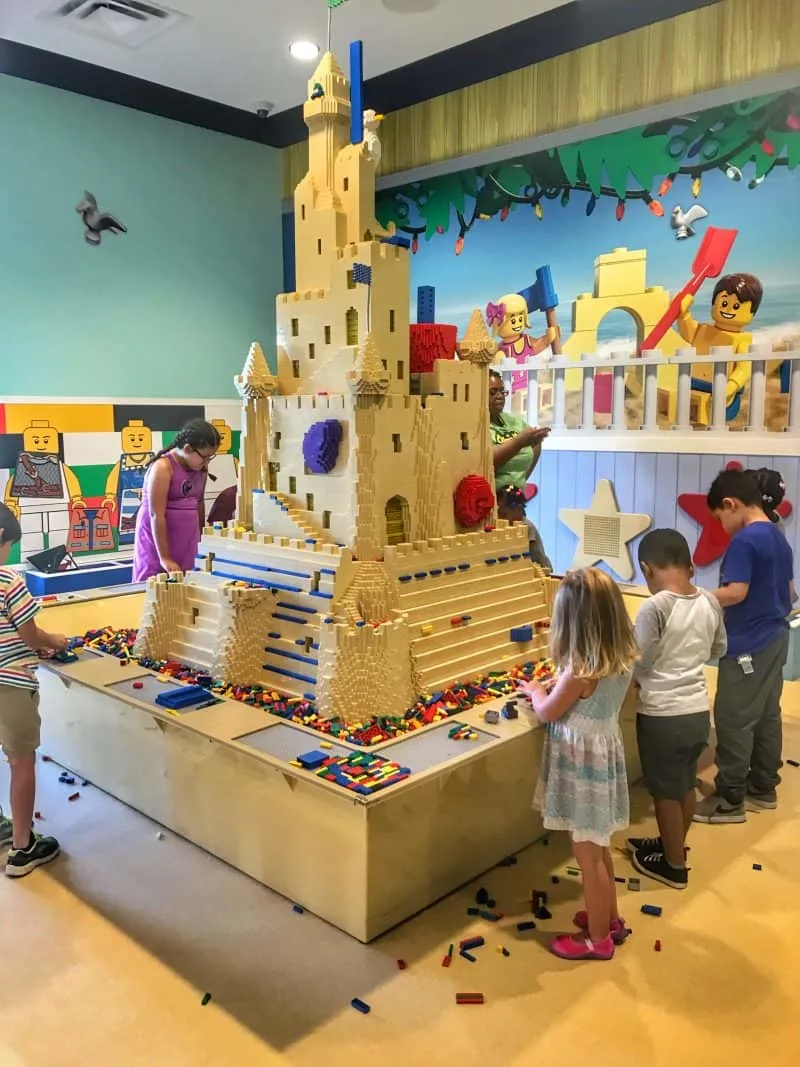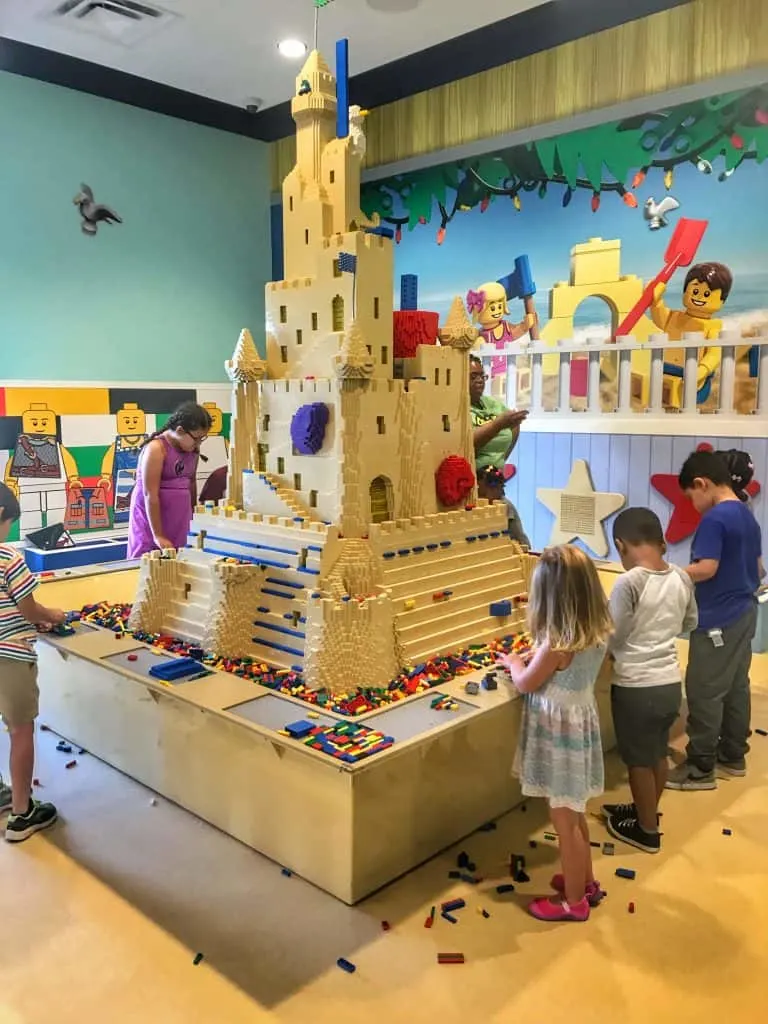 LEGOLAND PARK
Legoland Park is only a couple of minutes away from its Beach Retreat and there is a regular shuttle going between the two. It is one of the best things to do in Florida and one of the benefits of Legoland is, it does not have the same issue of queuing as some of the other parks.
Although, we did go on a Monday morning so it may have been a good time to visit. I feel Legoland needs two days to do it properly with young kids. I loved that it's quite age-appropriate for our 3yo toddler who got a lot from the experience.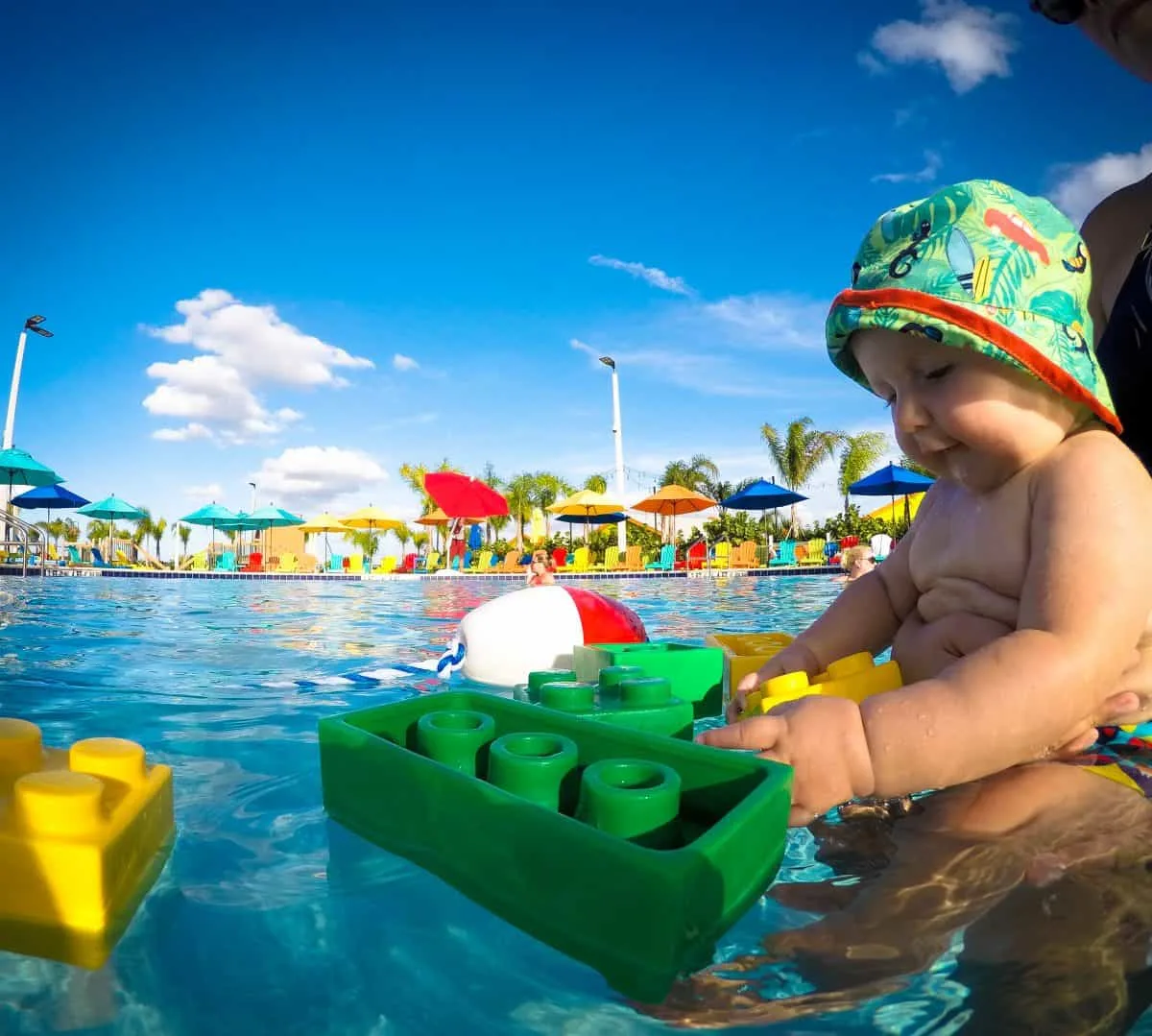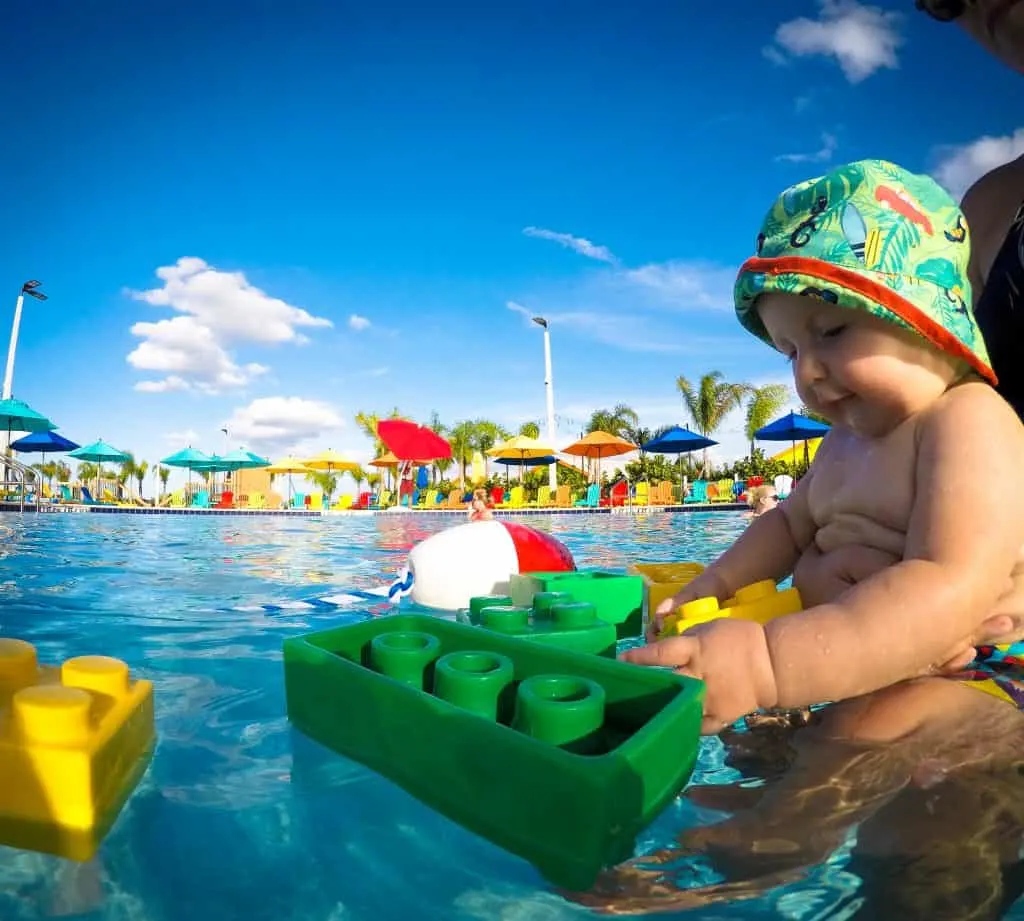 There are many different areas to visit. Our daughter loved the entertainment more than the rides. That wasn't something I had anticipated.
The 4D cinema experience should not be missed. Its very close to the entry so could be a first stop. We also loved the live jet ski show in Pirates Bay. It was totally amazing and as parents we enjoyed it as much as the little ones.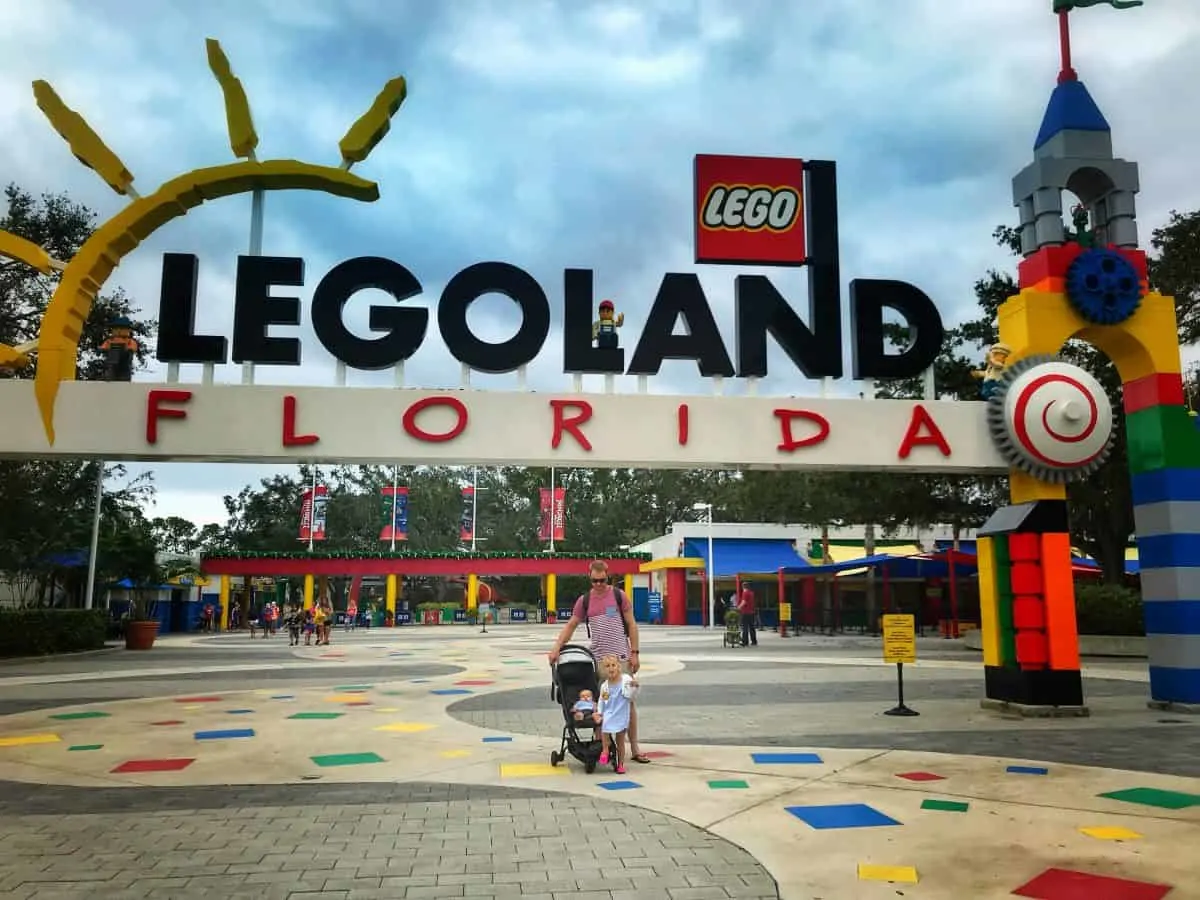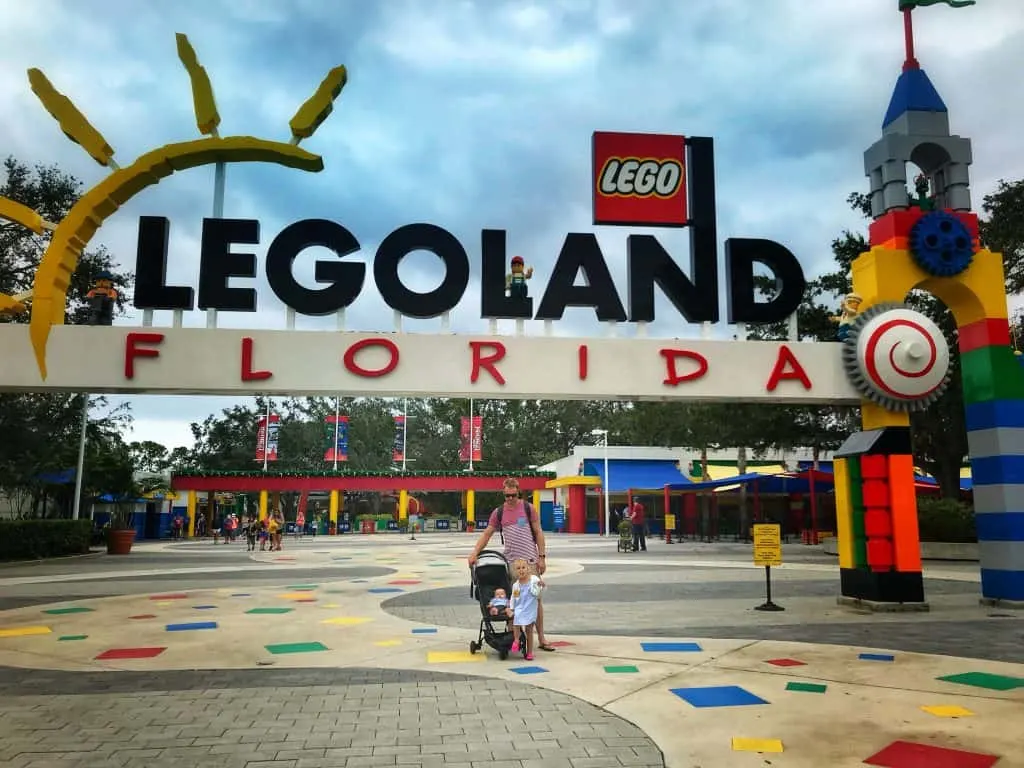 Esme tried out some of the rides suitable for her age, there were plenty. Her little legs were tired from walking around so we were glad to have a stroller with us.
Legoland rent out mini surreys that are quite handy to push a couple of kids around in. I found the restaurants onsite a little overpriced for what we were getting. A packed lunch could be the best option.
Another great place to consider visiting is Wizarding World of Harry Potter.
DISNEY WORLD
One of the big reasons we decided to visit Florida was because Esme had seen an advert for Walt Disney World on TV a few times and had been asking to go.
Her little face lit up every time it came on so when the chance popped up to visit Florida, we really wanted to take her to Disney World. We had a one day park hopper pass. I know, sounds ambitious right? We chose to focus on Magic Kingdom.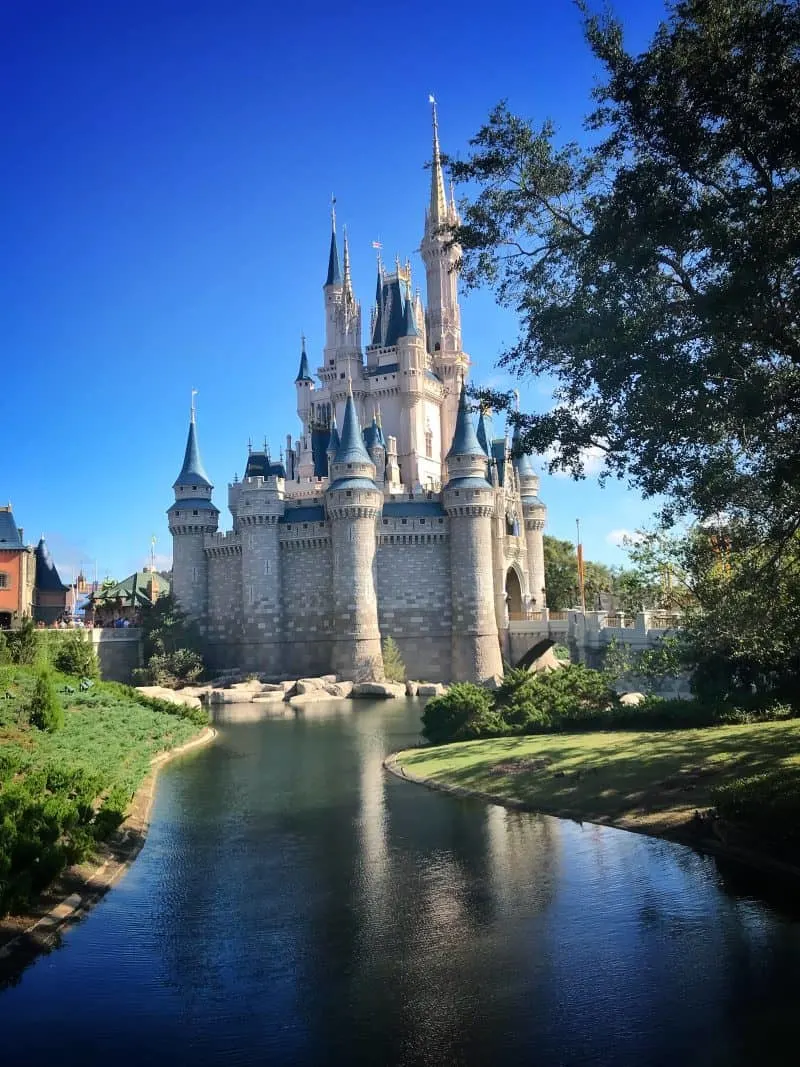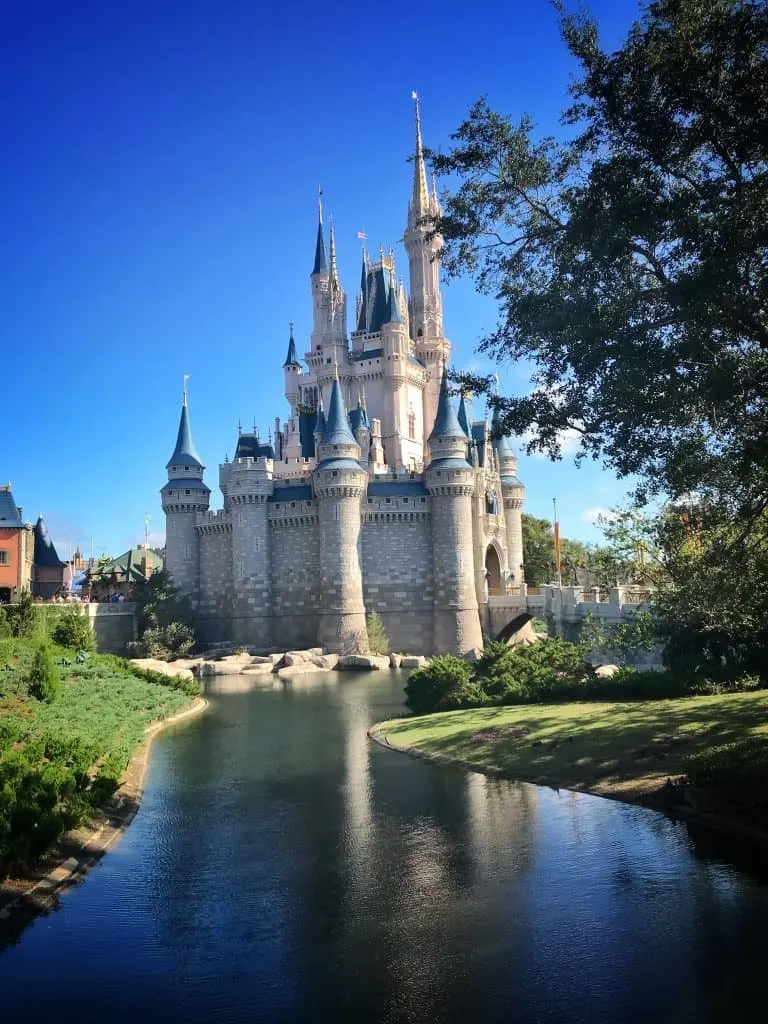 I often feel a sense of nostalgia when I see something in person that I have seen pictures of hundreds of times before. That's what I felt seeing Disney World as I've never been myself.
I was literally shocked at how big the place is from first entering on the motorway to parking, to getting tickets, on the boat and winding up near the gate. It's quite a long process.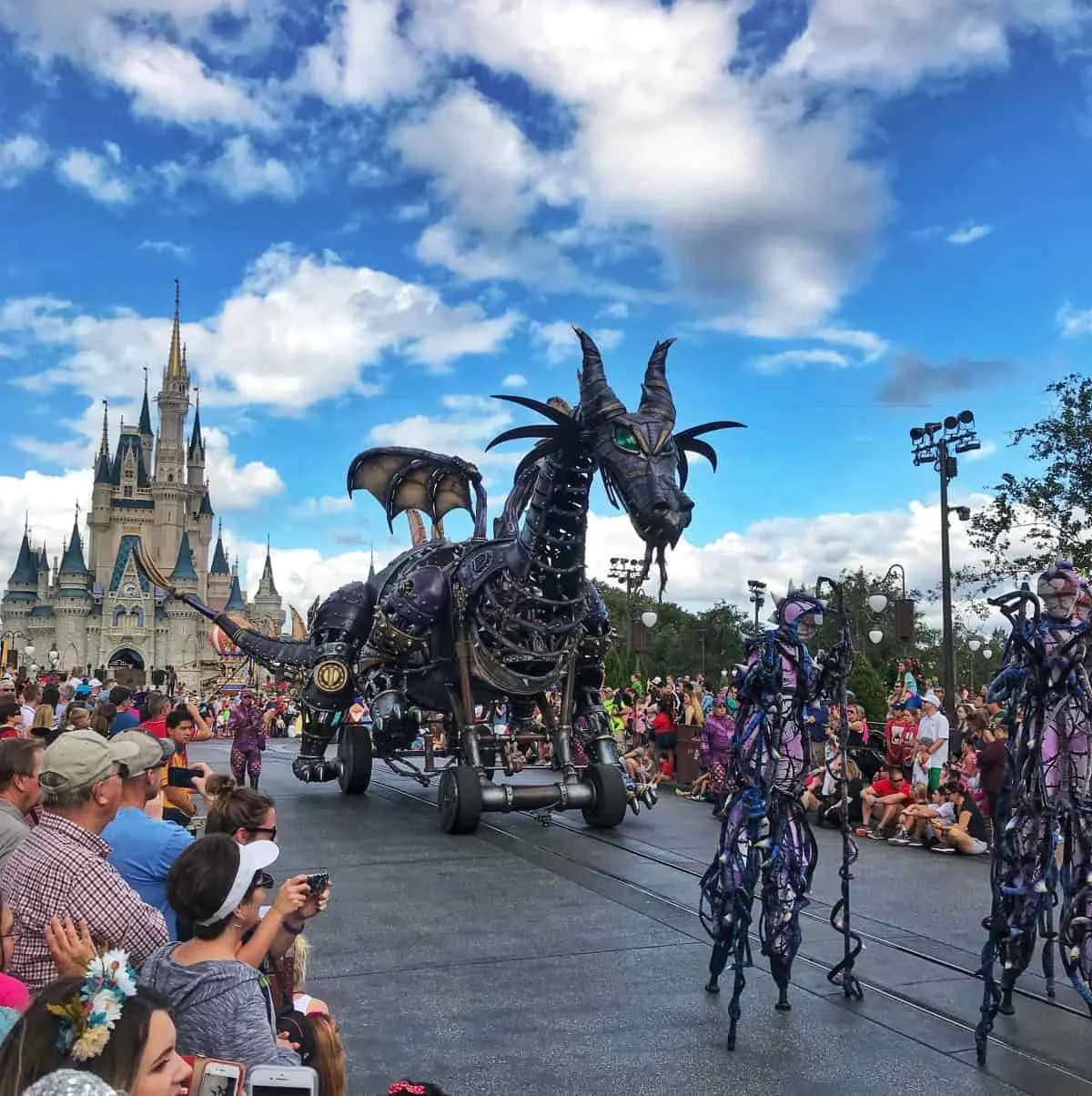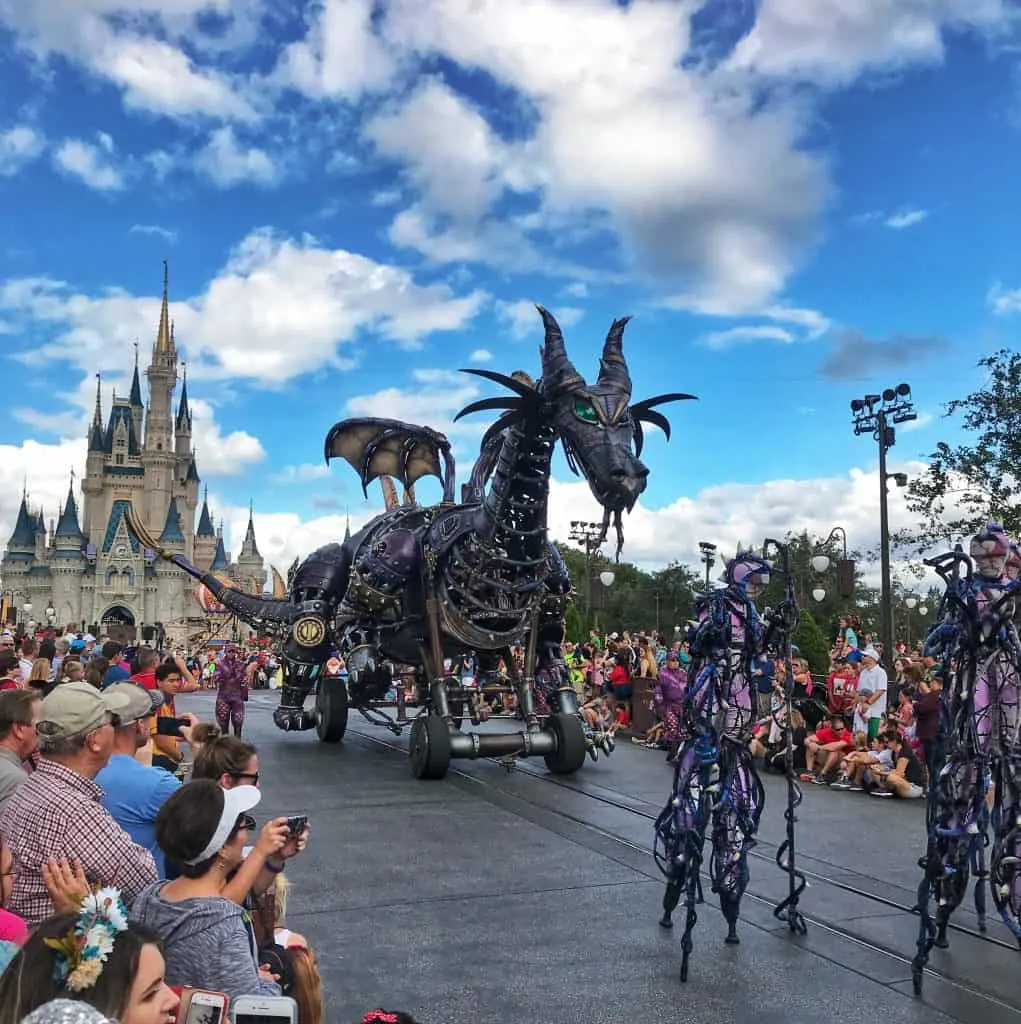 Our mistake visiting Disney World with a toddler was lack of organisation. We had no idea that a day at Magic Kingdom can take months of planning from booking the fast passes for the most popular rides, to reserving a table for dinner.
If you'd like to learn from our mistakes, plan your meals before you get there. This Disney restaurant guide should help. My best advice is to read up on it way in advance to make the most of your time.
Again, our little one absolutely loved the theatrical performances. The street parade in the afternoon was a real hit and I was glad it was a positive finishing point.
If you are looking for more to do in the Orlando area check out these 5 other amazing things we discovered in the area or check out all the great things there are to do on International Drive, Orlando.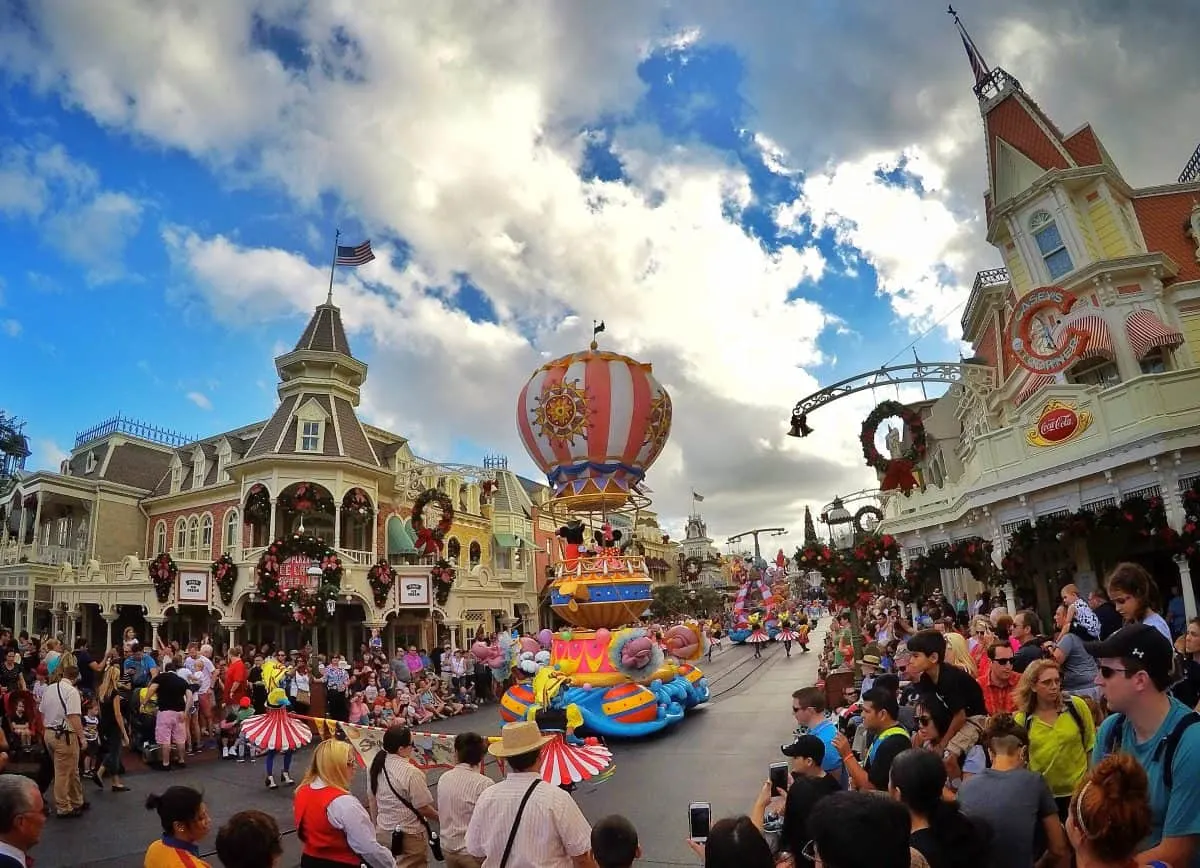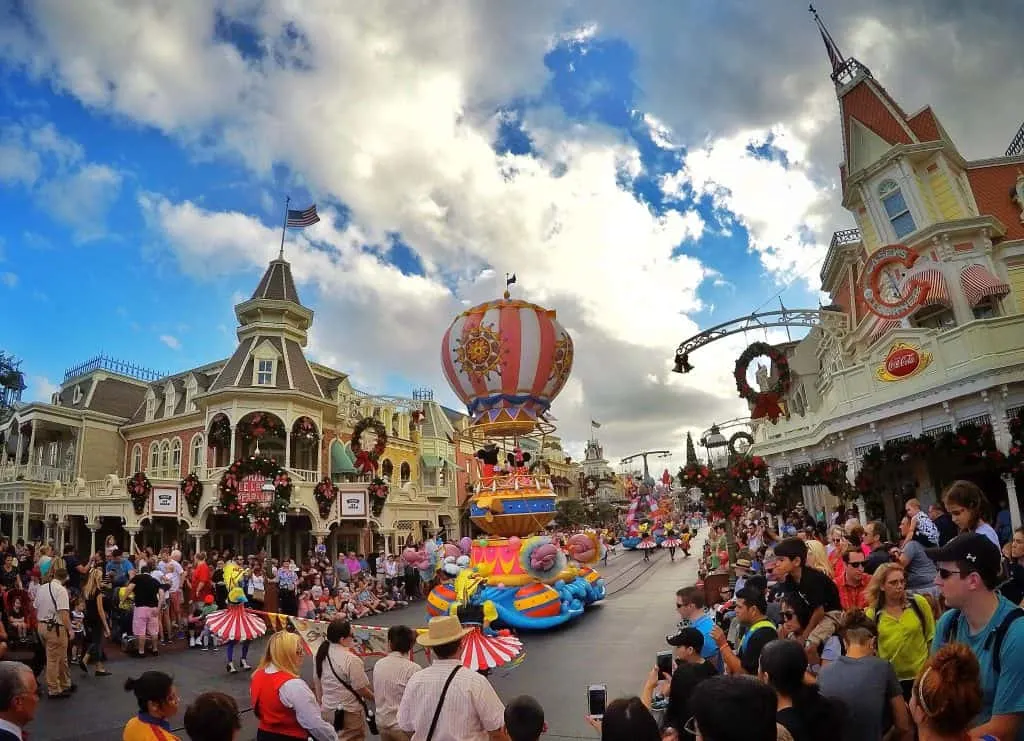 We would also highly recommend checking out the Orlando Pass if you want to pack a lot in and save some money.
Related: Read about our press trip to Clearwater St Petes and Kissimmee, Florida
ANNA MARIA ISLAND
In honesty, I had never heard of Anna Maria Island until we started researching Florida. This tiny island around two hours west of Orlando has stunning white sand beaches, beautiful properties and some really chilled vibes in the couple of towns we visited.
The cafes and restaurants are all super cute with great food on offer. There is plenty to do in the area and as always, too much for us to fit into two days. Anna Maria deserves at least a week. It is just one of the best romantic getaways in Florida.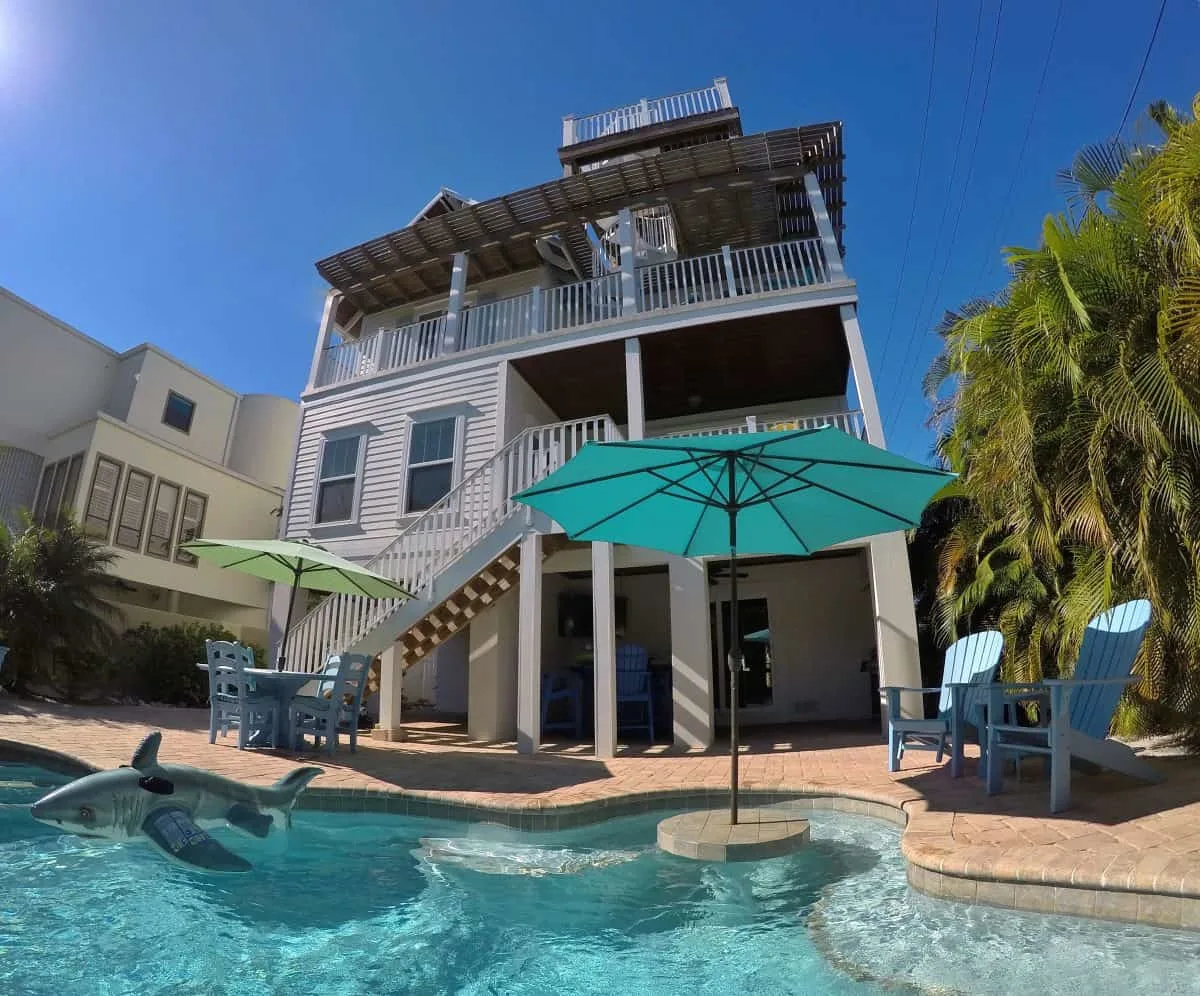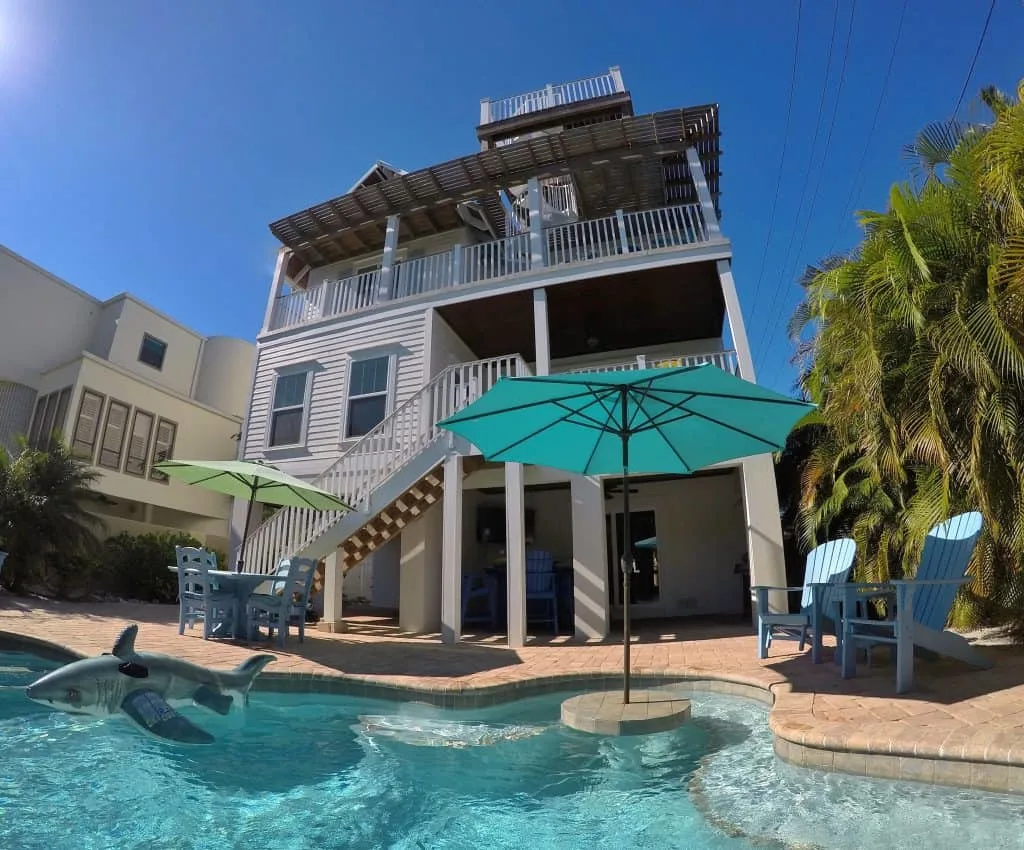 Having stayed in theme parks geared towards little ones, we were happy to have a dab of luxury in our Anna Maria Vacation Villa. It was right next to the beach and featured four bedrooms, open plan living, a garage, games room, several decks, a swimming pool and jacuzzi, as well as a roof top terrace!
I was so envious of the perfectly flawless interior design. Creams and aqua blue tones along with beautiful distressed wood and wicker furnishings. It was the perfect stop on our road trip.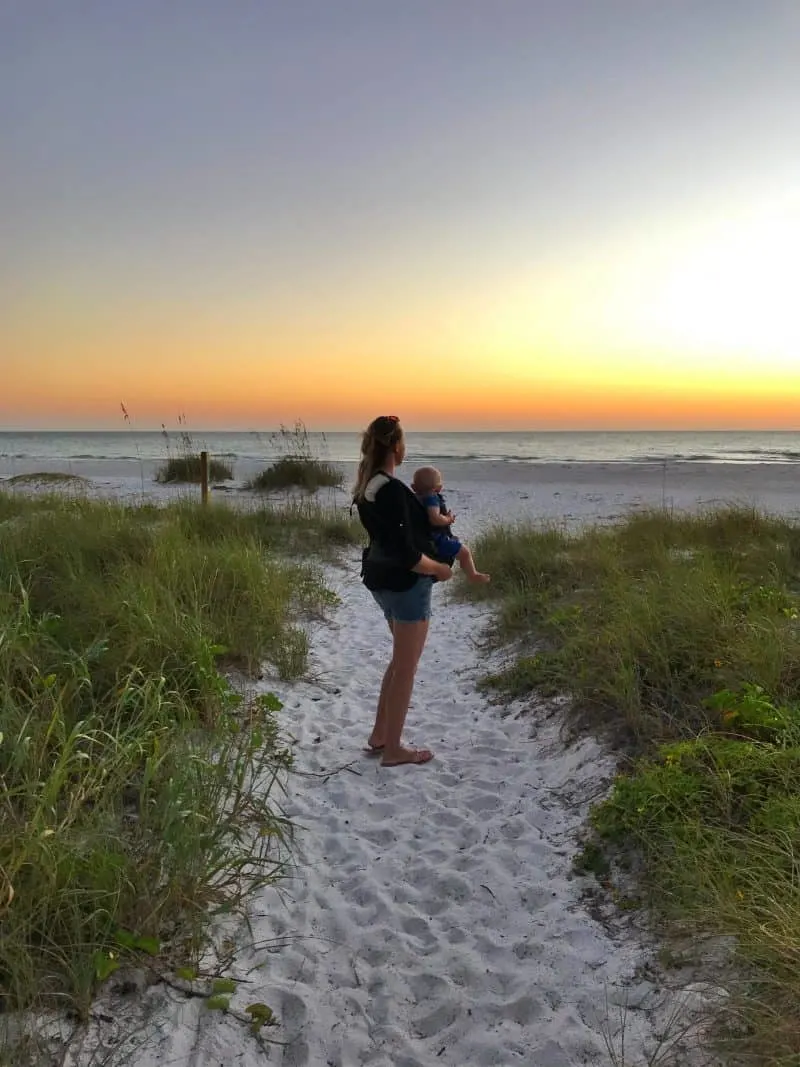 RESTAURANTS
We had a couple of lovely evenings at nearby restaurants just a short walk from the villa. Harry's Grill and Bistro is literally minutes away and has a magical al fresco dining area with paisley table cloths and palm trees dressed with fairy lights. The food was really good with some obvious fish options being so close to the ocean. The portions were big and the service was awesome. They seemed very welcoming of young families.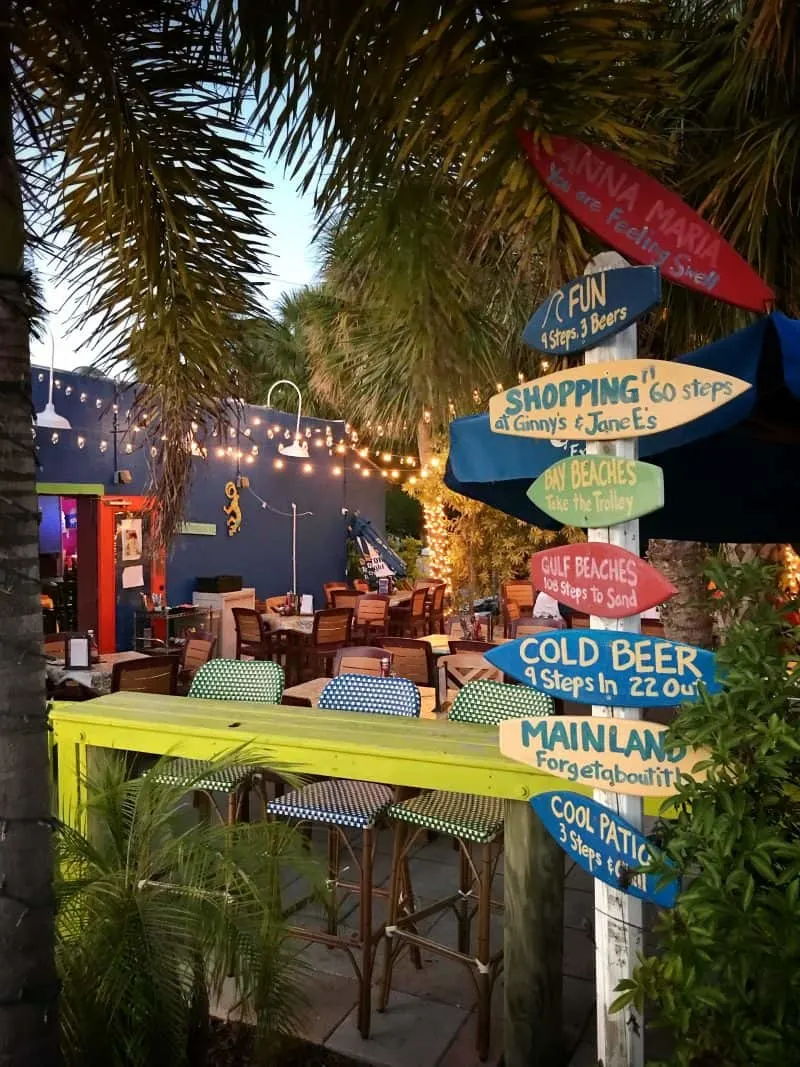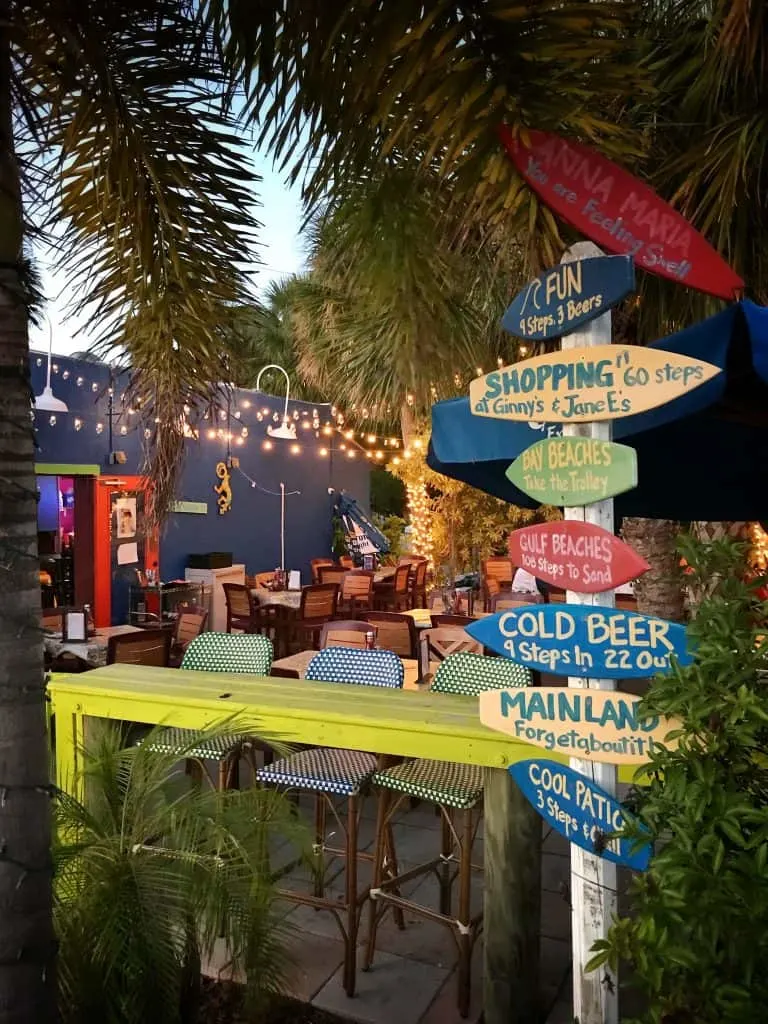 Another great place and somewhere many of my followers recommended is Poppo's Taquiera. Its simple fast-food but it's extremely tasty and fresh. The burritos with a Modelo beer are pretty damn good sitting on the veranda. It was so enjoyable and it's a definite must try, it sounds like they are quite well known.
During our island stay, we spent time exploring and relaxing on the beach and a fun morning at Fish Hole Golf. Its right near the docking port and is an 18 hole crazy golf course. It featured ponds with koi fish, water fountains and sun bathing terrapins. It's definitely a fun thing to do with kids. The cafe across the road serve really good iced coffees!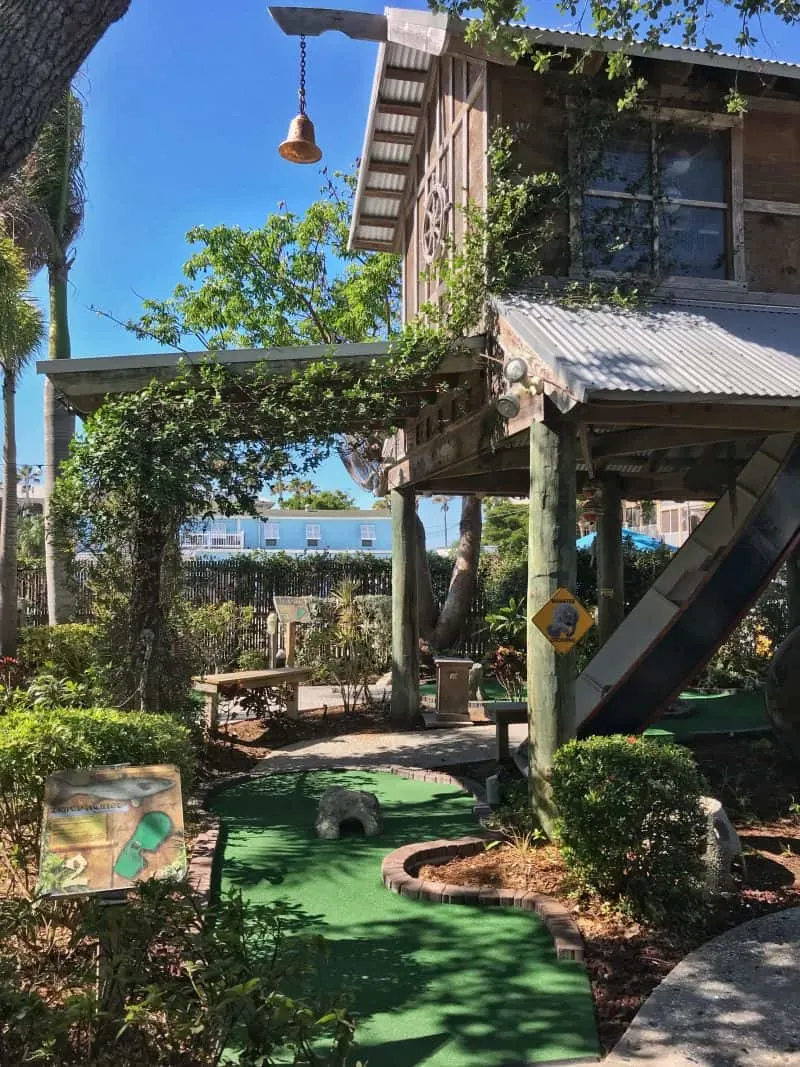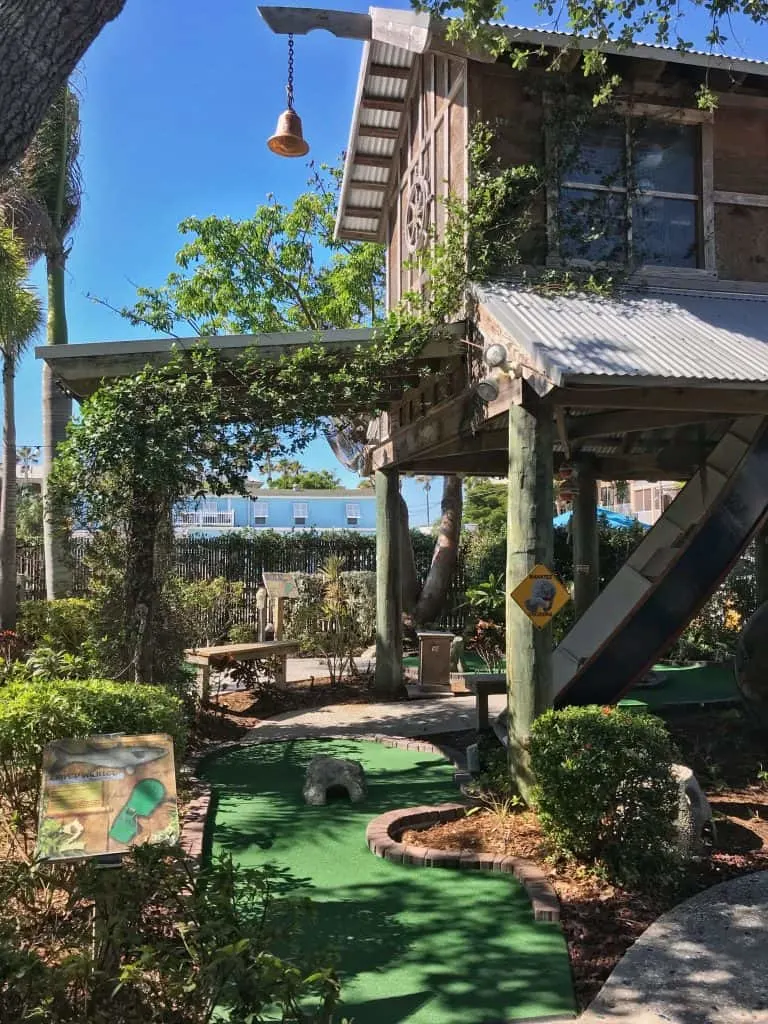 Our last stop on our road trip around Florida was Miami Beach. We underestimated the drive time from Anna Maria Island so I suggest making another pit stop somewhere in between if you decide to replicate. I would consider Fort Myers and Sanibel Island as a pit stop as we've heard great things about them!
MIAMI BEACH
We spent our last couple of days in the notorious Miami Beach area. After dropping back our rental car we started getting prepared for our onward cruise around the Caribbean. We stayed at the super luxury hotel The Palms Resort and Spa and visited places such as Frost Museum, some shops for kiddie clothes and of course we documented it all in its very own blog – Two Nights in Miami.
Check out prices on the Miami Pass here.
Florida is definitely a destination to add to any family's USA bucket list.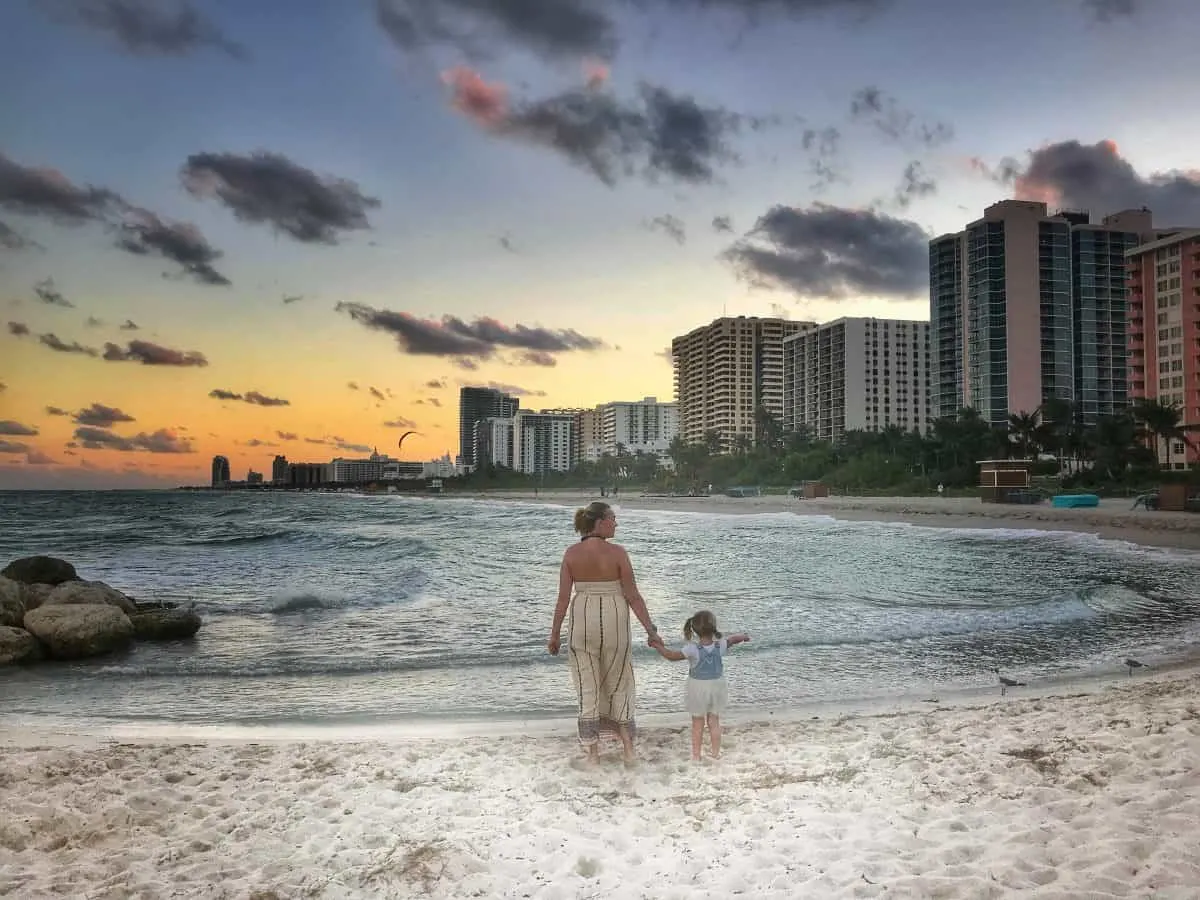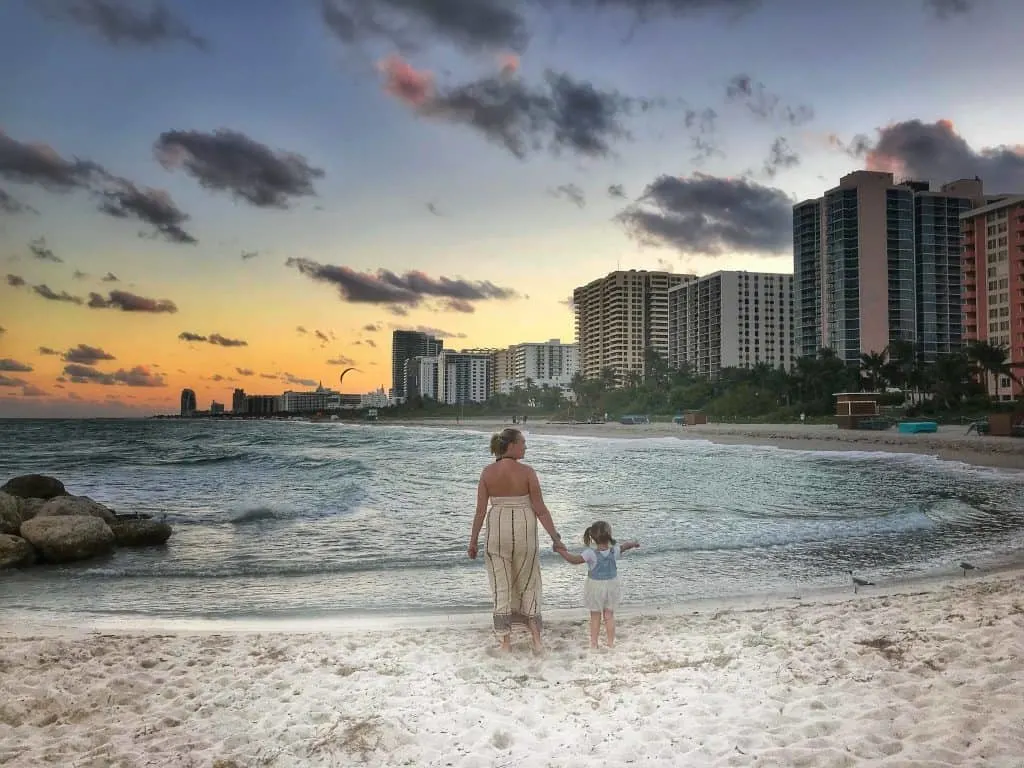 Ready to book your trip? Get the best price on your travel insurance, rental cars and hotels. Or get £25 off your first stay with AirBnb.
You may also like:
Our Favorite Road Trips Around the World
Highway 101 road trip itinerary
Top Tips for Road Trips with Kids
The Best Things to do in the Everglades with Kids
Disclaimer: There are affiliate links in this post. By using them it does not cost you any extra. We take a very small commission as a referral fee. We were hosted for our stay throughout Florida. As always, all views expressed are entirely our own.