When Florida comes to mind, a national park is usually the last place you think of! Most families visit Florida for the beaches and Walt Disney World.
However, every year more than one million tourists from all over the world visit the Everglades. In fact, families find that there are tons of activities and things to see in the Everglades with kids.
The Everglades is one of the wonders of the world. With 1.5 million acres, it has been declared a World Heritage Site, International Biosphere Reserve and Wetland of International Importance.
The National Park has nine points of entry and visitors have the chance to see the park by sea, tram, bicycle or on foot.
What makes this massive swamp in the southern part of Florida unique is it is home to hundreds of different species, both native and non-native. You never know what you might see.
Some animals call the Everglades home are white-tailed deer, flamingoes and alligators. Crocodiles and even pythons aren't native to the area, but they thrive in the warm environment and you may be lucky to spot a few.
Many families spend a few days camping in the Everglades. There are even "backcountry" sites available and two campsites that welcome RVs too.
If that is not your cup of tea then check out the many family hotels nearby. This complete guide covers all you need to know for a trip to the Everglades for Kids.
If you are visiting in Fall, check out our guide to pumpkin picking in Florida.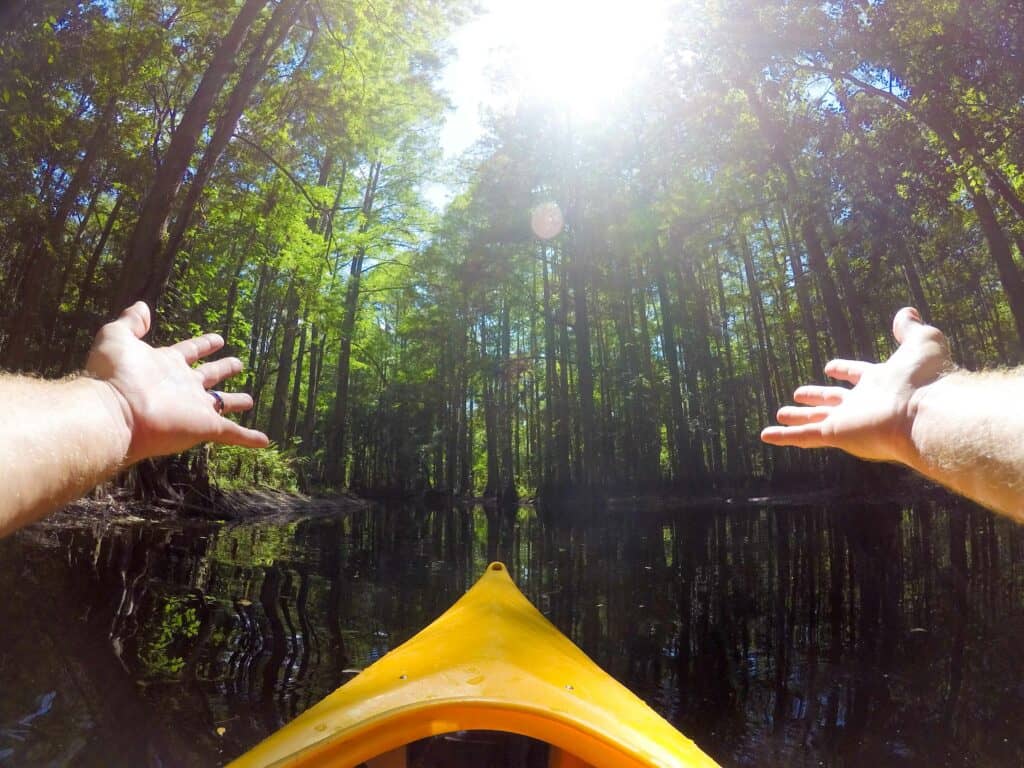 When to Visit the Everglades For Kids
One of the great things about the Everglades is that it is located in Southern Florida. The climate is great all year round. The year is split into a dry season and a wet season. The animals at the park act differently during these times, so depending on what you want to see might determine when you should visit.
The dry season is from December to April and is the busiest time of year at the park. While many places north are cold at this time, Florida is warm and dry.
The weather has an effect on the animals as well. You are likely to still spot them around the park at the start of the season, they may be slower than usual. Coming to the end of the season, they become more active.
The wet season is from May to November. If you want to avoid crowds then this is the perfect time to visit. It is also the best time to see the wildlife at the park. In fact, this is the time of year, photographers and wildlife enthusiasts visit.
There are also a few specific times to mark in your calendar. If you are planning an airboat tour then keep in mind that Memorial Day weekend is extremely busy. Many babies can be seen roaming the park around August as Spring is mating season.
It is also best to visit the park on weekdays. Arriving before 10 am can also help with traffic and finding a parking spot.
Airboat Tours – Everglades Family Activities
The best way to see the Everglades is by water. The marshy grasslands can be difficult to trek so the park has set up several ways to see all of its wonders by water.
One of the most popular things to do at the Everglades is the airboat tour. It allows families to discover the diverse landscape and the species that live there. An airboat tour takes visitors past the prime locations for them to spot alligators, turtles, and a variety of birds that can only be seen at the Everglades.
To know more about the history of the Everglades then this 1-hour Airboat Adventure Tour is perfect for you.
There is also the option to combine your airboat tour with a wildlife show. Visitors can learn more about the alligators that live there. Kids and adults have the opportunity to hold one of the baby alligators as well. The airboat tour is shorter, just thirty minutes and the whole trip last lasts around an hour.
Find out more about the Airboat Tour and Wildlife Show here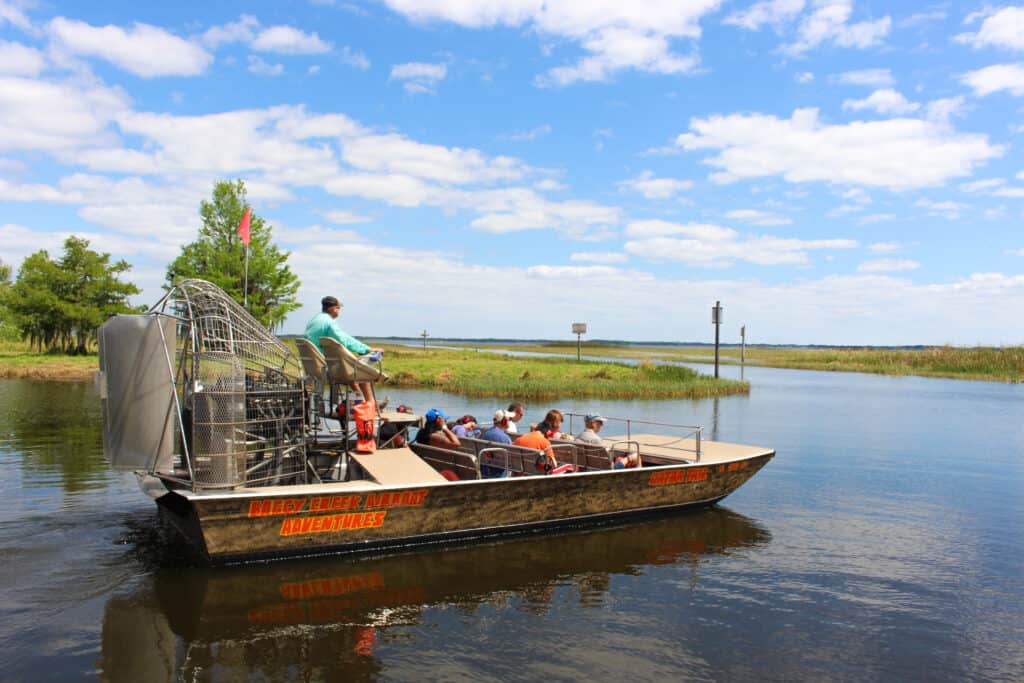 Trails – Everglades Family Activities
There are plenty of short and sweet trails to choose from at the Everglades National Park. The Anhinga Trail is a popular choice. It starts at Royal Palm and it is open all year round.
Along this 2.4km loop trail, there is a lot of wildlife to be observed including alligators, turtles and numerous species of birds. They can all be viewed safely from a boardwalk. As the trail is paved, it is a great choice for those with strollers. The only downside is that the trail is not shaded so it can get quite hot.
Many visitors also combine the Anhinga trail with the Gumbo Limbo trail as it is only 0.6 km but showcases an entirely different ecosystem. The trail is paved also and suitable for both wheelchairs and strollers.
This trail is shaded so it is a welcome change from the Anhinga Trail. The loop trail takes you around a lake so keep your eyes open for alligators and lizards.
Shark Valley – Everglades Things to do with Kids
If you entered the park using the main entrance at Homestead, then make sure you don't forget to visit Shark Valley. As mentioned before there are a few options on how you can see Shark Valley.
If you are travelling with little ones then the tram is a fantastic choice. It takes visitors on a two hour trip around the valley, with a stop at the observation tower.
However, if your kids are slightly older then consider renting the bicycles at the visitor center. The loop trail is 25km but it is flat and easy to ride. The valley is the heart of the Everglades so it is not to be missed. It is an amazing opportunity to see wildlife up close.
The trail is prone to flooding so if there has been a lot of rain, it is often closed. There is no shade either, so if you do decide to bike it make sure you are prepared.
Check out the website for more information on closures before you set off.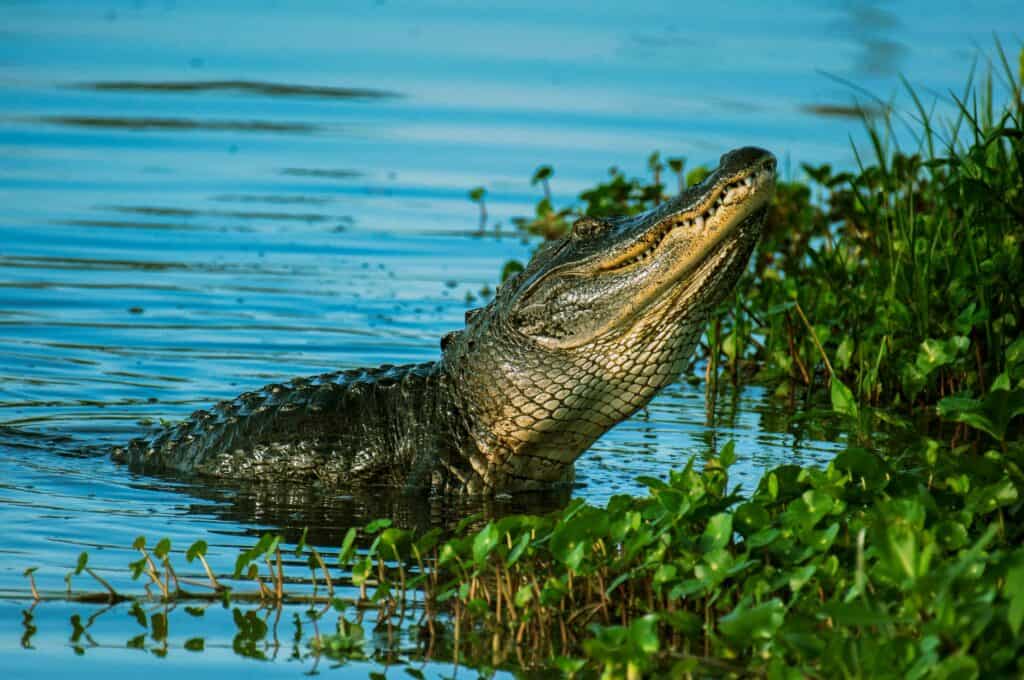 Visitor Centers- Everglades Information for Kids
Many National Parks have one or two visitor centres scattered around, the Everglades has four. There is Shark Valley Visitor Center, Gulf Coast Visitor Center, Flamingo Visitor Center, and Ernest F. Coe Visitor Center.
Each of the centres offers something different. In Everglades City, you can find the Gulf Coast Visitor Centre. It serves as a gateway to the Ten Thousand Islands. This is a maze of mangrove islands and waterways that extends to Flamingo and Florida Bay. The islands are only accessible by boat and it is where many of the tours operate from.
Shark Valley Visitor Center is where you rent your bicycles and book a spot on the tram tour. Inside the centre is full of educational displays and informational brochures. There is also a park video for families that has a ton of information about the Everglades.
If you plan on camping at the park then Flamingo Visitor Center is where you should head to. It is also the starting point for many trails both on foot and canoe. Boat tours can be booked at the marina near the centre and it is the place to go if you need information on backcountry camping.
Last but not least is the Ernest F. Coe Visitor Center. It is near the Homestead entrance and it has many trails nearby.
It offers a wide range of information about the park in the form of offers educational displays, orientation films, and informational brochures. Sometimes there is even some artwork by local artists on display here. Don't forget to get your passport stamped in each of them.
Kids can also pick up their Junior Ranger pack here. It is jam-packed with things to do during their visit to the park. You can also request a copy by email here before you set off.
There is one other visitor center nearby. The Big Cypress National Preserve Oasis Visitor Center is not part of the Everglades, but it is a great place to learn about how the Everglades and the Big Cypress National Preserve work and how they rely on each other.
Kayaking – Everglades with Kids
For the more adventurous Sea kayaking tours are available. The Mangrove Tunnel Tour has to be the most unique way to explore the park.
The lakes at the Everglades are surrounded by mangroves which are home to herons, egrets, stilts, ducks, wood storks, spoonbills, alligators, otters and many varieties of fish.
The kayaks are stable and it is easy to use so there is no experience required. Each tour has a Florida Master Naturalist guide, for you to learn more about the history of the Everglades National Park and its wonderful wildlife and flora while you navigate the narrow lakes and interlocking creeks.
To float through the Everglades Mangrove Forest on a kayak click here.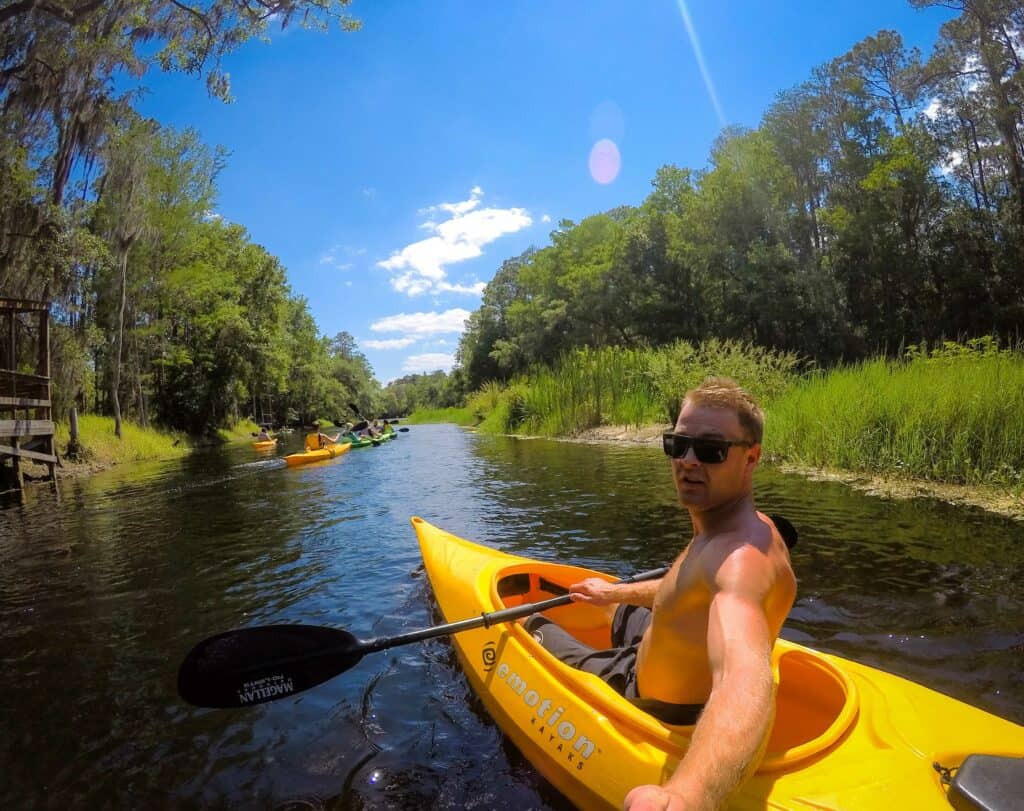 Trails – Everglades Animals for Kids
Most kids that arrive at the Everglades are excited to see alligators for the first time and there are plenty of trails that let you catch a glimpse of a few. If you want to see what other animals live at the Everglades, then take a short walk around the Eco Pond.
The trail is less than a kilometre so it is a great trail for little feet. there are many birds at the pond. While the trail doesn't offer great views of the pond itself, there are a few breaks in the trees. Along the way, you may also see some nesting birds or even a few hawks.
Camping at the Everglades National Park with Kids
There are two different ways to camp at the Everglades; front country and backcountry. The two campgrounds at the Everglades that allow front country are Long Pine Key Campground and Flamingo Campground. Both sites allow families to drive-in and RVs are welcome as well but must be booked in advance.
Long Pine Key Campground is closed from May and remains closed throughout the wet season. At the site, you can expect to find everything you need. Some of the amenities include; restrooms, cold showers, and freshwater fill-up stations.
The Flamingo Campground is open all year round. It is situated on Florida bay so visitors can enjoy a refreshing breeze. The open field has showers, two dump stations, picnic tables, grills and an amphitheatre for winter programs. There are also some electrical hookups at the T Loop campground.
Both campsites operate on a first come first serve basis, so be sure to reserve a place especially during the dry season.
If you are planning on backcountry camping then it is important that you request a permit. They are available to be picked up at the Gulf Coast or Flamingo Visitor Centers no sooner than 24 hours in advance.
Note that majority of the backcountry campsites are only accessible by water. However, there are a few you can reach on foot. Check with the visitor centre for more information.
To make a reservation and for more information on planning a wilderness, trip click here.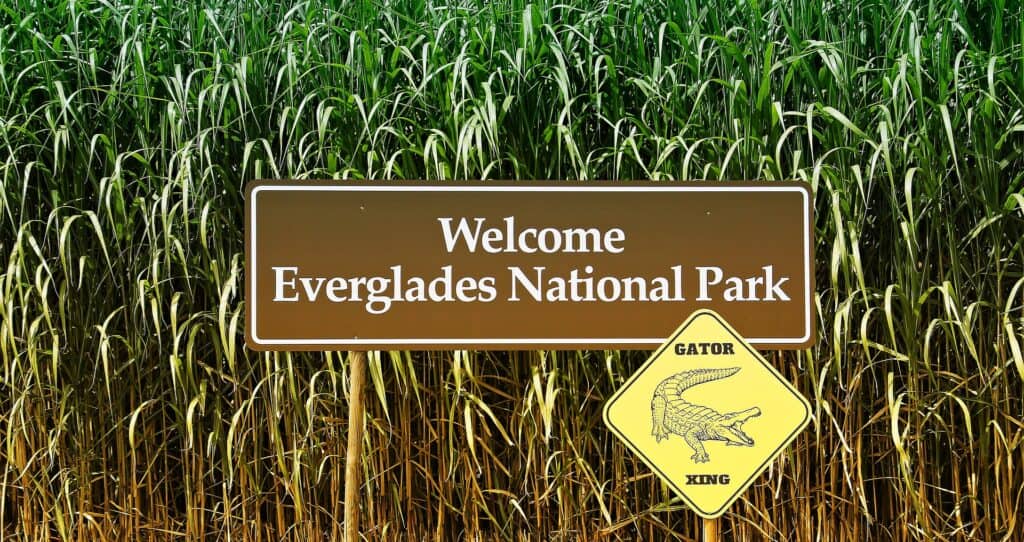 Hotels Near the Everglades National Park for Kids
Homestead is just a short twenty-minute drive from the Ernest F. Coe Visitor Center. Fairway Inn is a great base to stay in while exploring the Everglades. The hotel is within walking distance to many of the local shops and restaurants and just six minutes from the stunning Florida Keys.
The hotel also has an outdoor pool that is open all year round. Family rooms are also available and rooms come with a small microwave and refrigerator. Guests can also enjoy complimentary tea and coffee in the lobby. Breakfast is included and served in the dining room.
To find out more information about the Fairway Inn click here.
Family Holiday Home – Everglades National Park Kids
About forty minutes away from the park is a town called Kendall. A holiday apartment called Charming Kendall Home has everything a family needs for a comfortable stay. The apartment sleeps six and has a fully equipped kitchen. It is not far from the shops and there are a few shopping malls nearby.
If you are travelling with a baby then the apartment is completely set up with a travel cot. One of the great things about staying in a holiday home is the host. They are always nearby and have lots of inside tips to share with guests or to help if a problem arises.
Check out the prices for Charming Kendall Home here.
Fort Lauderdale – The Everglades for Kids
For families that want to combine their trip to the Everglades with a beach stay, then staying in Fort Lauderdale is a great choice. Hampton Inn Pembroke Pines is a short drive from the beautiful beaches and just an hour from the Everglades.
Rooms at the hotel include microwaves and refrigerators. There is also an outdoor swimming pool and convenience store on-site too. With plenty of family rooms to choose from and as the hotel is in a quiet location, it is a superb choice for families visiting Florida and the Everglades.
To find out more about the Hampton Inn Pembroke Pines click here.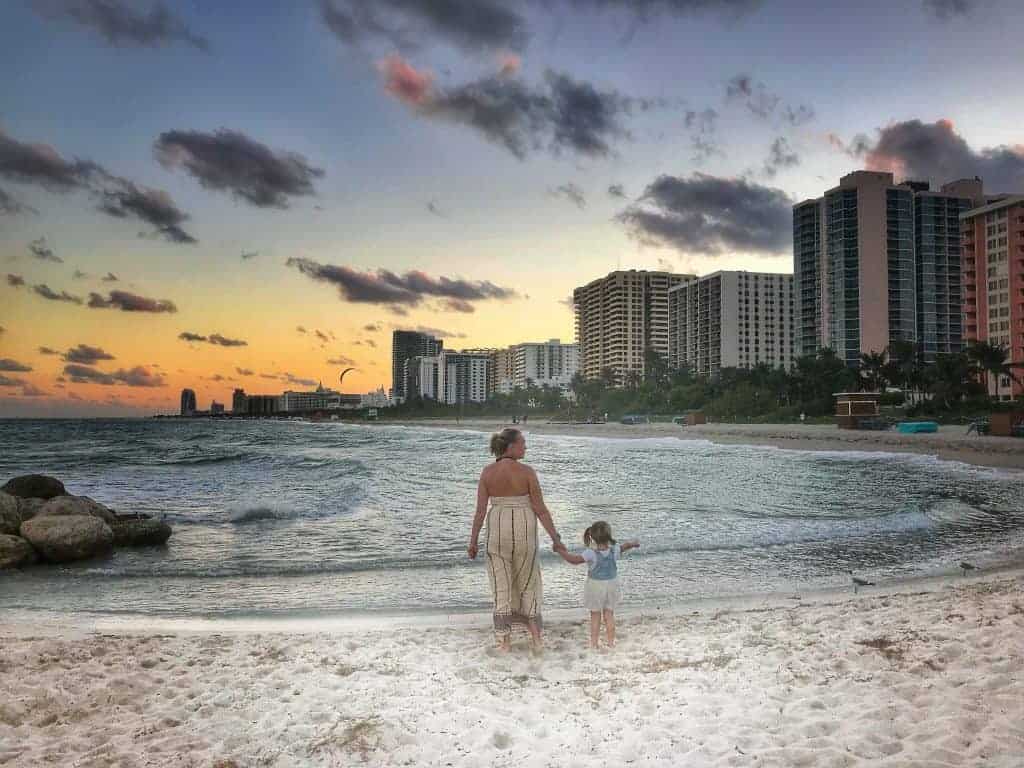 Miami Hotels – Visiting the Everglades with Kids
Downtown Miami is just an hour away from the Everglades so makes a great base for any trip. The Guild Downtown | X Miami is great for both small and large families. In fact, some rooms can sleep up to eight. The rooms also come with a fitted kitchen that includes an oven, stove, and coffee-making facilities.
There is a swimming pool in the complex and even barbecue facilities. The hotel is within walking distance to Bayfront Park and best of all the metro is right outside your front door. Making it convenient to explore Downtown Miami and many of the fabulous beaches.
For more information about The Guild Downtown | X Miami click here.
Rent a Townhouse
Florida is known for its beautiful holiday homes so finding one in Homestead is no surprise. Speedway Blv. Townhouse is in a quiet neighbourhood and a superb location.
From the townhouse, it is easy to explore the Everglades, the Keys and Miami. It has two bedrooms and is surrounded by beautiful garden views.
The property doesn't have a swimming pool, but Homestead Bayfront Park is nearby with a marina, a lagoon with a white-sand swimming beach.
One benefit of staying in Homestead is that the town offers a free trolley ride to many of the historic places nearby including the Everglades at certain times of the year.
Find out about Speedway Blv. Townhouse here.
Everglades Kids: How To Get There
How to get to the Everglades, depends entirely on what you would like to see or do. Many people choose to add it to their itinerary when they are planning an RV trip.
The Everglades is around an hour's drive from downtown Miami. There are two entrances to choose from; Homestead Entrance or Shark Valley Entrance.
Shark Valley is the closest to Miami. At this entrance, you can find the Shark Valley Visitor Center. This entrance is perfect for those wishing to take a tram tour or rent bikes to explore the 'River of Grass'.
Many people choose this entrance as it is where the Shark Valley Observation Tower is. It is the highest point of the park and has spectacular views.
The Homestead Entrance is a bit further from downtown Miami but it is the main entrance to the park. If you are camping at the park then this entrance leads you to the campgrounds.
It is where the Ernest F. Coe Visitor Center and the Flamingo Visitor Center are. Royal Palm is located here too where you can find some great trails and three historic sites.
If you are in Orlando to see Walt Disney World or Legoland and want to visit the Everglades, then there are few options. Depending on traffic it takes around four hours by car.
It is easy to rent a car and make the trip yourself. You may want to book a night or two at a hotel to give you more time to explore.
Another option is a guided tour. There are plenty of tours that are leaving Orlando. They run all day and last around 15 hours. They allow guests to combine the Everglades with Miami.
It includes an exhilarating airboat ride through the waters of the Everglades and a Miami boat tour to spot millionaires homes, and shop around at the Bayside Marketplace Mall.
Check out the Everglades Adventure & Miami Boat Tour.
Everglades Activities for Kids: What to Bring
Before setting off on your adventure make sure that you are well prepared. Carry a back pack with everything you and your family need to have a great trip.
Florida Everglades Facts for Kids
Before visiting Everglades National Park with kids it may be a good idea to walk them through what to expect when they arrive and some of the rules that they must follow. The park is not a zoo, so the animals are not in cages and roam freely. While this is amazing it also means that visitors need to pay attention.
Alligators are around many corners, especially on the Shark Valley Trail. You may be slower in winter and many of them are used to visitors, but rangers still advise visitors to keep at least five metres away from them.
There are also many snakes including rattlesnakes around. They usually scurry off when they hear noise, but it is a good idea to watch where you put your feet especially on the grass.
With the scorching heat in Florida, it is important to stay hydrated especially on trails with little to no shade. Bring water with you, but don't eat any snacks along the trails. This is because it may attract some of the wildlife.
With all that being said, the Everglades National Park is an amazing place to get up close to nature and it is easy to understand why it is a popular place to visit with kids.
The Everglades Facts for Kids
The Everglades is sure to impress both adults and kids. To impress children even more, here are a few Everglades fun facts for kids.
The Everglades is the only place in the world where both crocodiles and alligators live together. While they don't hang out together, they live in the same region.
The Everglades is home to the Florida panther which is now one of the most endangered species on the planet.
The Everglades supplies drinking water to seven million people living in Florida.
It is the only subtropical wetland ecosystem in North America and there are only two seasons; wet and dry.
The Everglades is the third-largest national Park, behind Yellowstone and Death Valley.
Many people refer to the Everglades as a swamp. It is however a slow-moving river.
You May Also Like:
Things to do in Banff with Kids
Best Things to Do in Redwood National Park with Kids
Olympic National Park with Kids
Things to do in Yosemite with Kids
Pumpkin Farms in Maryland Best pumpkin farms in Oregon Best Pumpkin Farms In California
Will you be needing travel insurance, flights, reliable internet, rental cars, or hotels for your trip?
Disclaimer: This post may contain affiliate links. By using them it will not cost you any extra, we will receive a small percentage of the sale.