Florida is not a place that comes to mind when you think of Fall! However there are plenty of pumpkin farms in Florida. In fact the Sunshine State does see colourful Fall foliage in some of the hilly areas.
The farms are the places to get festive, opening in mid to late September and closing about the start of November.
The pumpkin farms in Florida have lots of activities perfect for the whole family. Find your way through the corn mazes, enjoy the hay rides and of course pick your own pumpkin.
Pumpkin Picking In Florida
For those traveling to Florida for Halloween or living in the vicinity, we have compiled a list of the best Pumpkin farms in Florida worth a visit and will not disappoint.
Most of the farms are found between Tampa running North to Jacksonville. You'll find a map of your nearest one at the bottom of this post!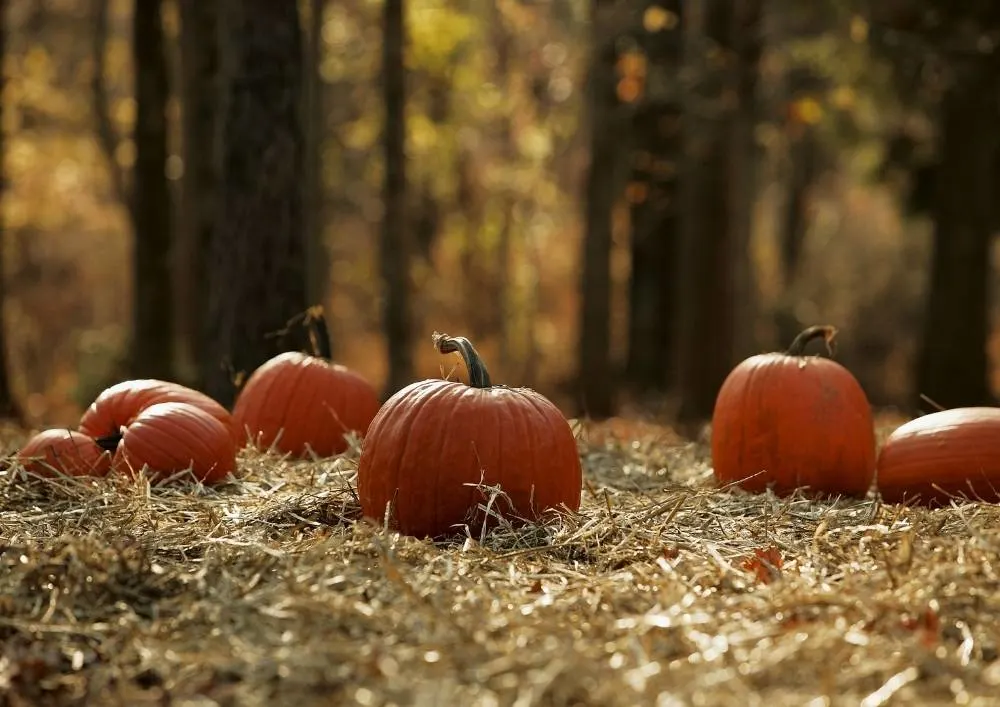 1. Dave's Pumpkin Patch
At Dave's Pumpkins enjoy the vibrant colours of Fall season by strolling through rows of pumpkins, hay bales, scarecrows, gourds and much more.
Dave's Pumpkin Patch have a wide variety of pumpkins, including white pumpkins, pie pumpkins, blue pumpkins and cinderella pumpkins.
Whatever your idea for the pumpkins may be, you will be sure to find the perfect one for carving, cooking or just to decorate the porch. It's a great spot to take pictures with family and friends.
Dates: September 30 – October 31
Timings: 1pm to 8pm (Monday to Friday), and 9am to 8pm (Saturday and Sunday)
Entry Fee: FREE
Location: 106 E Lumsden Rd #1, Brandon, FL 33511, United States
2. Harvest Holler Corn Maze
Harvest Holler is the perfect opportunity to relax and enjoy the slow-paced farm life. There are plenty of fun activities a the pumpkin farm that will keep the whole family occupied for hours!
Enjoy the corn maze, see the animals, climb the hay mountain or take the cow barrel train. There are also tyre swings at the giant oaks!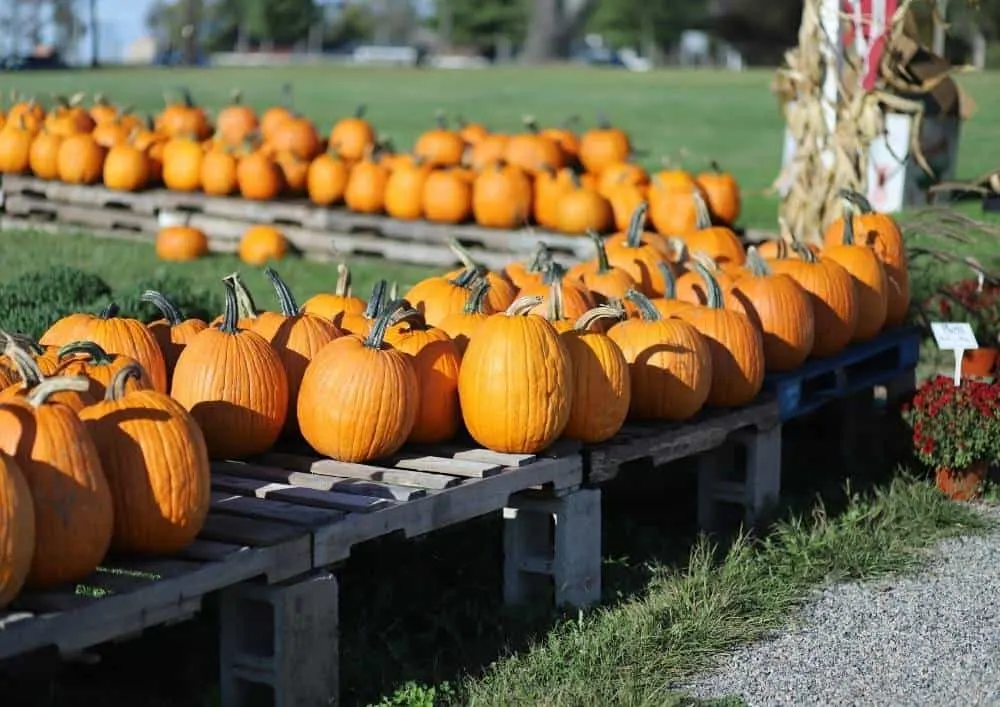 Not to mention the 'Big Frank-n-Slide' as well as the old farm miniature golf course. After you have burned off some energy, it's the perfect time to stop by Paw Paw's Vittles and sink your teeth into some of the best sweet corn and enjoy some wonderful country fixins.
Dates: September 16 – November 13
Timings: 4pm to 8pm (Friday), 12pm to 8pm (Saturday), 12pm to 5pm (Sunday)
Entry Fee: Ages 2-12 & 65+ @ $12 per person, Kids under Age 2 are free
Ages 13-64 @ $15 per person
Location: 950 Tavares Rd, Polk City, FL 33868, United States
3. Hunsader Farms
During the Fall Festival, there are over 20 different events and activities happening simultaneously at Hunsader Farm. It is one of the best Fall Festivals in Florida.
For their Annual Pumpkin Festival, Hunsader Farms has arranged hayrides, a petting zoo, scrumptious food, live music shows, zip lines, pony rides, chainsaw sculpting and a scarecrow display.
Not to mention playgrounds and of course venture out in one of the best pumpkin farms in Florida.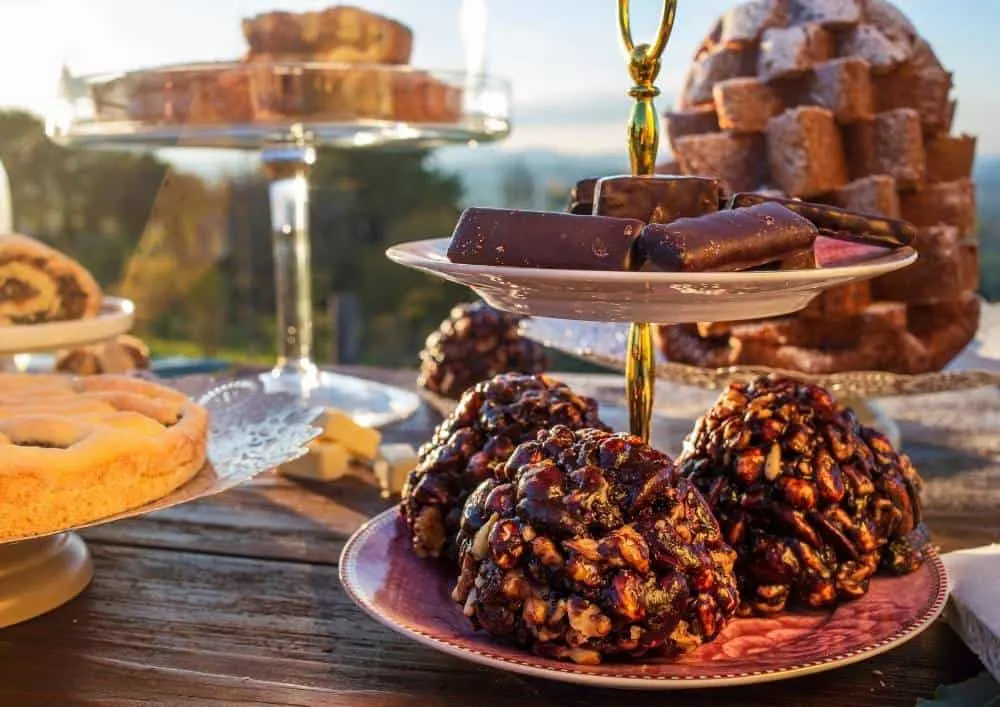 For an additional fee, you can choose your own pumpkins from one of the largest pumpkin farms in Florida. Be sure to carry cash as only a handful of vendors at the venue accept card.
Dates: October 15-16, October 22-23, October 29-30
Timings: 9am to 5pm
Entry Fee: Admission $15 per person and Parking @ $5, (Children 10 and under FREE)
Location: 5500 Co Rd 675, Bradenton, FL 34211, United States
4. Pumpkin Patch Florida
Pumpkin Patch love their pumpkins so much they take utmost care of them to make sure you go home with the best produce.
Whether it's simply carving a pumpkin to sit at the porch or holding carving parties, this age old tradition is the main event at this Pumpkin Patch.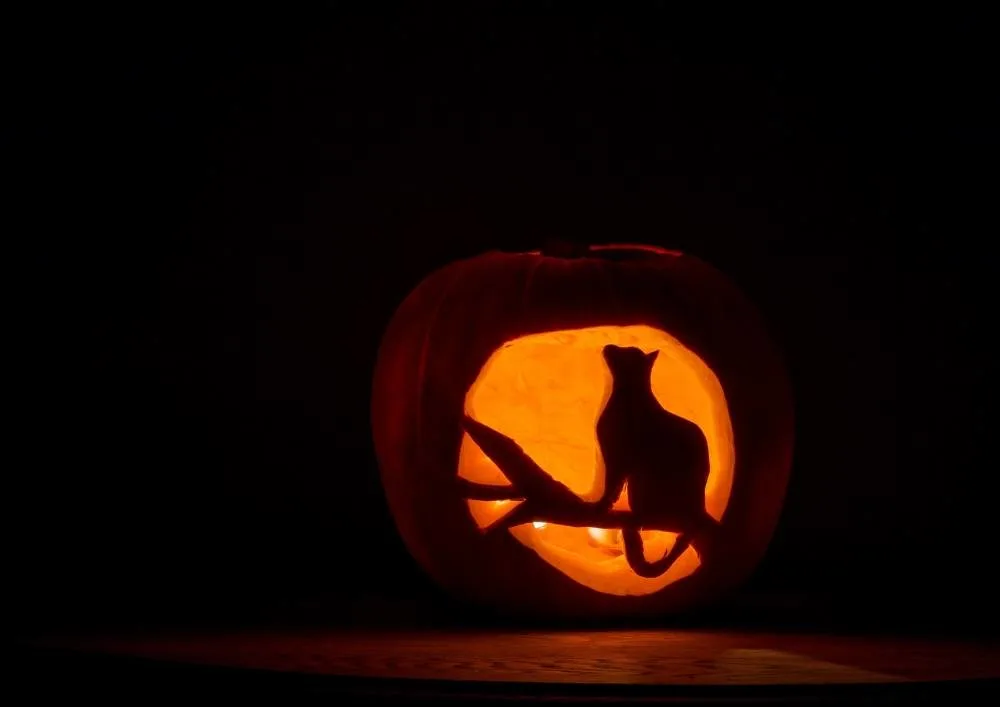 You can pick your own pumpkin and the experts can show you how to carve it. Or, you can take it home to experiment. They also sell stencils to help you carve your pumpkin with ease.
Dates: The month of October
Timings: 8am to 10pm (Daily)
Entry Fee: Free
Location: 20002 Old Cutler Rd, Cutler Bay, FL 33189, United States
5. Sykes Family Farms
There are so many fun Fall activities at Sykes Family Farms aside from pumpkin picking.
Sykes has been around for more than 50 years making it one of the oldest pumpkin farms in Florida. They combine agriculture with entertainment and taking it to a whole new level during their Fall Festival.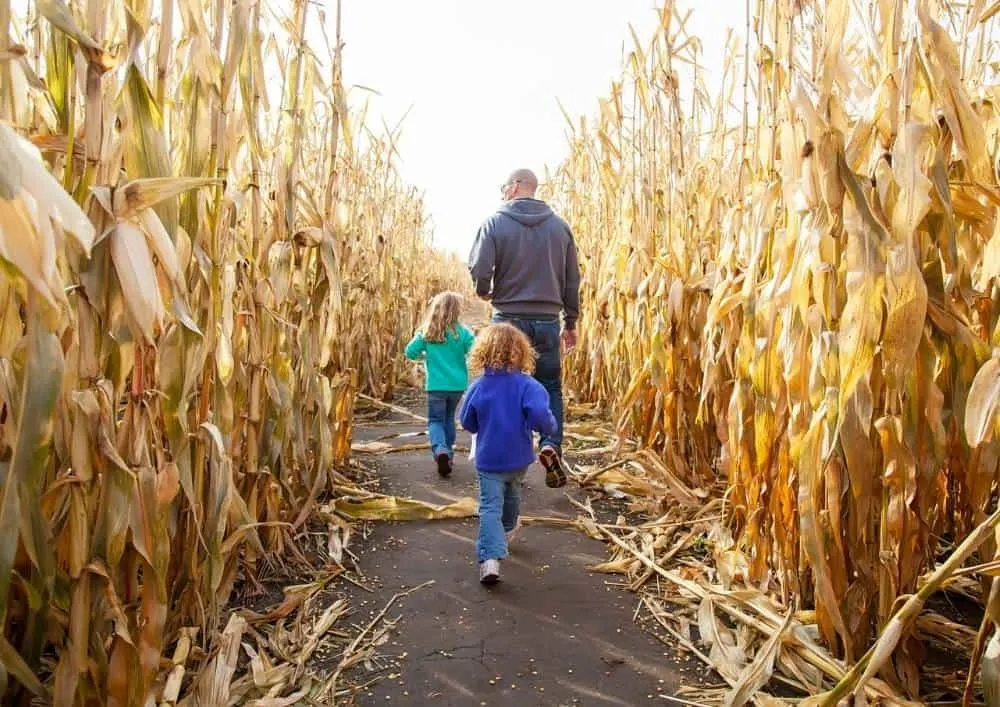 Their main attraction apart from picking pumpkins is the 4 phase elaborate 9-acre Maze. To orient yourself through the maze, you can complete a ten-question form at the maze's entrance.
They also have a petting zoo where you can milk a cow, a playground, cow trains, hayrides, corn poppers and so much more.
Dates: October 1 – October 30
Timings: 6pm to 10pm (Friday), 10am to 10pm (Saturday) and 10am to 5pm (Sunday)
Entry Fee: General Admission @ $19 per person, (Children 2 and under are free)
Location: 5995 Brough Rd, Elkton, FL 32033, United States
6. Holland Farms
Holland Farms was originally a family-owned peanut, produce and row crop farm. Whenever you plan on visiting their farm (year round) you can relax in a rocking chair and be treated to a free cup of boiled peanuts!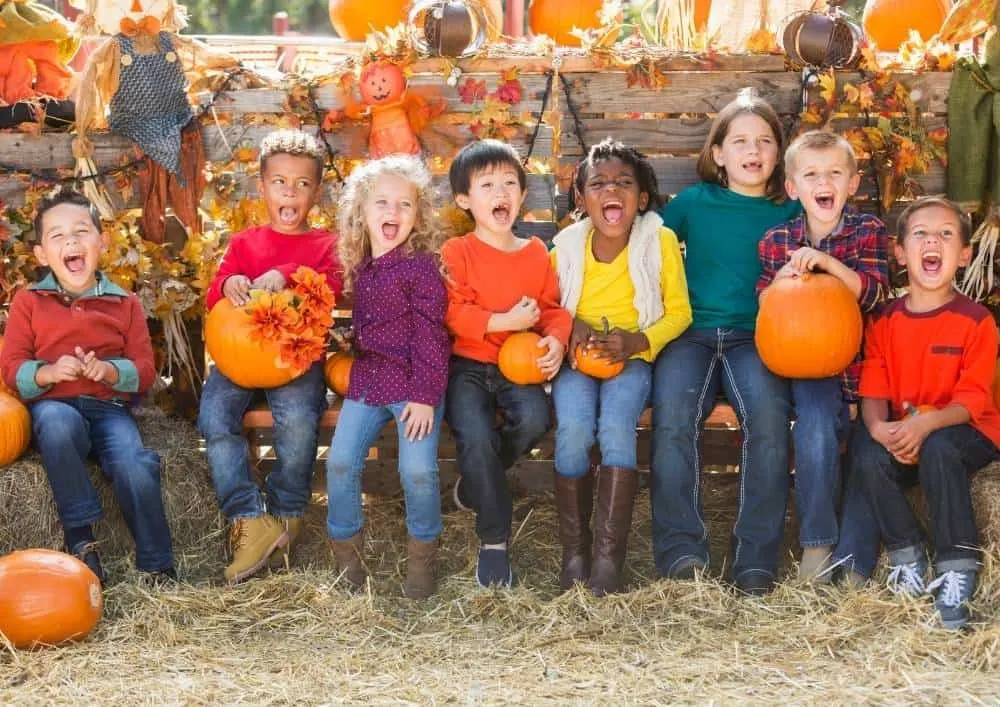 Throughout Fall season, Holland Farms offers a huge pumpkin patch. One of the ticket options comes with a pumpkin and access to a number of other activities.
It's perfect for young families as it includes a train ride, huge slides and a stroll through their sunflower fields.
Dates: September 24 – November 5
Timings: 8am to 6pm (Sunday to Saturday)
Entry Fee: $15 per person (access to all activities), Kids 2 and under are free
Location: 2055 Homer Holland Rd, Milton, FL 32570, United States
7. The Little Farm
If you're looking for pumpkin farms in the Southern Florida area, The Little Farm is about as close as you can get.
Most kids growing up in the suburbs haven't really experienced the farm life. At The Little Farm, they will be in for a treat with hands-on experience in feeding the animals, milking goats and exploring their beautiful butterfly garden.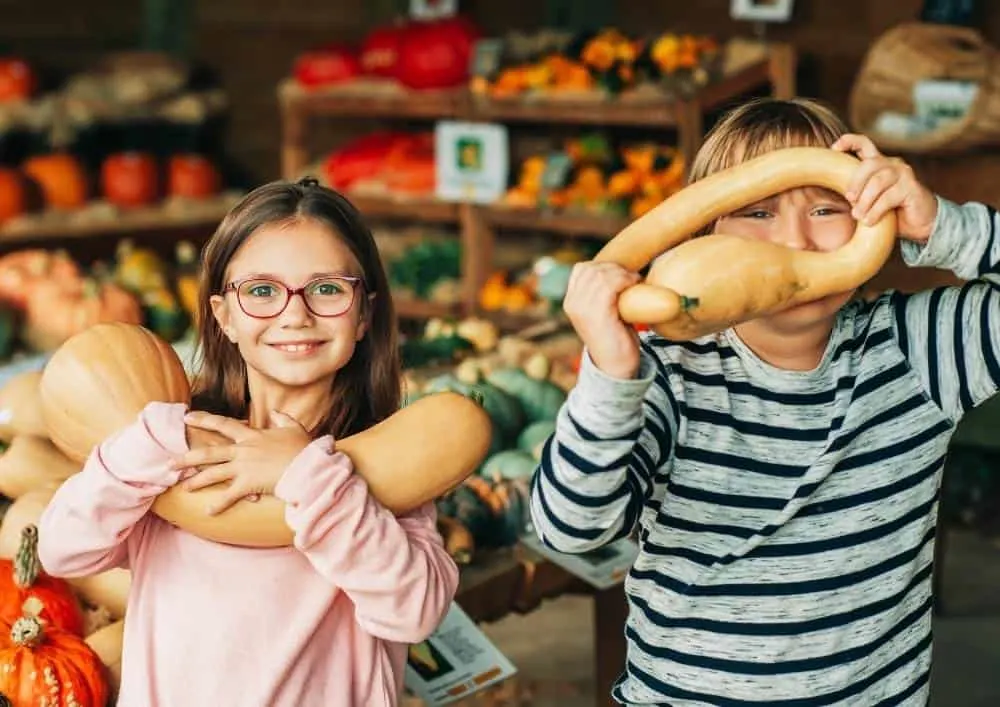 It has a huge pumpkin patch where you can pick your own pumpkins and kids can have fun playing in their specially designed play areas including pony rides and hay mazes.
After you have picked your pumpkin, you could visit the Harvest Market and check the variety of fresh produce they have in store.
Dates: October weekends only, starting October 8
Timings: 10am to 4pm (only weekends)
Entry Fee: $15 per person (Ages 1 year and up)
Location: 13401 SW 224th St, Miami, FL 33170, United States
8. Conner's A-Maize-Acres
Conner's A-Maize-Acres is known in the area for their ( you guessed it) creative mazes. This year, they have created the maze in honour of all the local heroes. It's massive and definitely worth a try.
If not the biggest, it's for sure one of the bigger pumpkin farms in Florida. Check their A-maize-ing mazes.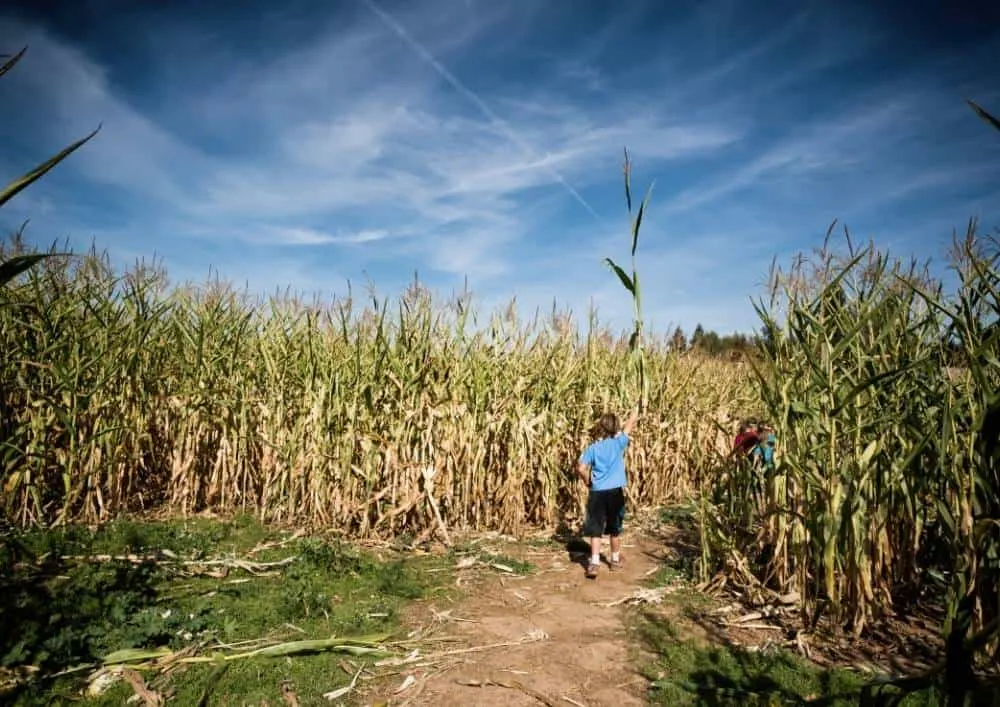 The activities on the farm include wagon rides, horseback riding, granny pumpkin story time, duck races, hula hoops and tons more which have an additional cost.
Dates: October weekends
Timings: 10am to 8pm
Entry Fees: General Admission $19.99 at the gates and $16.99 online, (Free for children under 2 years of age)
Location: 19856 Co Rd 121, Hilliard, FL 32046, United States
9. Santa's Christmas Tree Forest
If you reside near Orlando, Santas Christmas Tree Forest which also happens to be a pumpkin farm in Florida has to be checked out.
Unlike your usual pumpkin patch, the pumpkins at Santa's Christmas Tree Forest are freshly picked and displayed in a shaded lot to help preserve their freshness.
If you need a little help in picking the perfect pumpkin to carve, the staff will gladly assist you and make sure you have the right size and colour.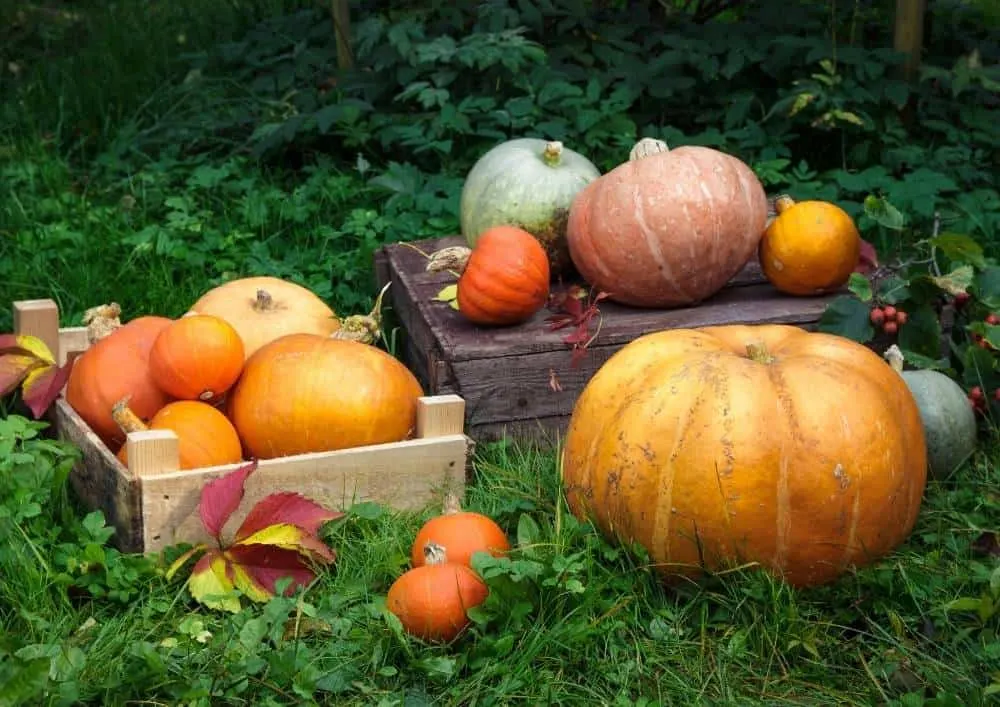 The main attraction for kids is the magical maze. It has thirteen scary monster pictures hidden throughout and if you manage to find them all, the winner gets a prize.
Other activities include, horse and pony rides, hay rides, bounce pillow, giant slide, barrel train rides, mazes and a kiddies play area with one-way trails to minimise crowding.
Kids can race rubber ducks and dig for real sharks teeth at the shark tooth beach later. There are also plenty of food and drinks options at their cafe to drop by after you've burnt a few calories running around the patch.
Santas Christmas Tree Forest admission tickets
Dates: Late September through October 30th
Timings: 10am to 5pm
Check calendar for event details
Entry Fees: Weekend pumpkin patch ticket before October 3 @ $13 per person/ After October 3 @ $15 per person, Thursday and Friday pumpkin patch tickets @ $9, (Children 2 and under are free)
Location: 35317 Huff Rd, Eustis, FL 32736, United States
10. Hydro Harvest Farms
There is more to Hydro Harvest Farm than pumpkins. The farmer teaches how to start and manage small gardens, what kind of plants to grow and what fertiliser to use.
The speciality of their business is cultivating plants using hydroponic growing methods.
As part of the Fall Festival, the pumpkin patch is open every October! There are plenty of exciting activities in store, such as games and arts and crafts.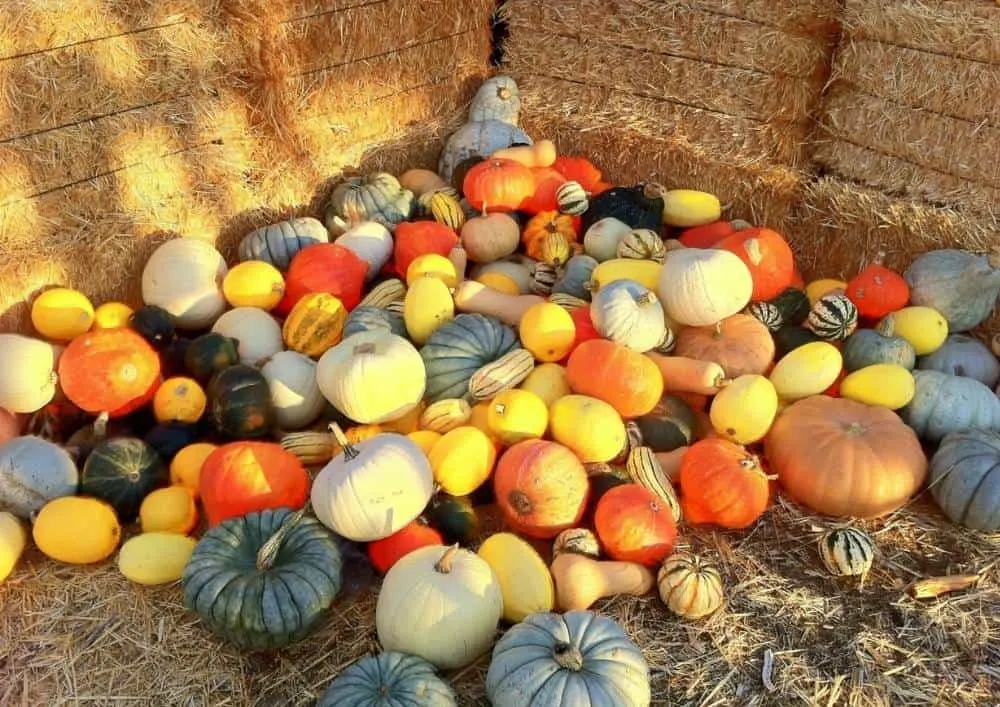 Among all the pumpkin farms in Florida, this farm is Halloween ready with their farm grounds decorated with spooky ornaments and haunts.
During your visit, be sure to check out their store where you can buy pumpkins, bales of hay and organic farm products.
Dates: October 6 onwards
Timings: Tuesday to Sunday, Call 813-645-6574 before you make your way
Entry Fee: FREE
Location: 1101 Shell Point Rd E, Ruskin, FL 33570, USA
11. Amazing Grace Family Farms
Amazing Grace Family Farms have a reputation of being one of the best pumpkin farms in Florida. This Family Farm has everything from pumpkin patches to a one-stop shop.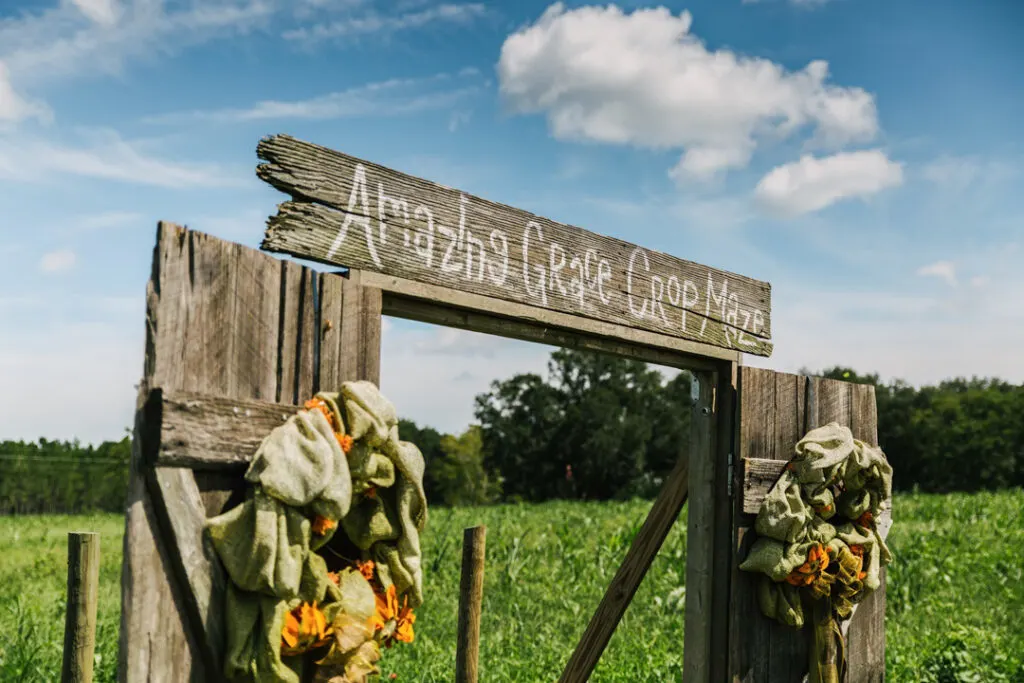 The farms is popular for their sunflower fields, corn mazes and Fall activities. Their pumpkin patch is beautiful and has a variety of pumpkin in various shapes, colours and sizes.
The activities for the kids include the cow train, crop mazes, corn cribs, jump pads, hula hoops and a petting zoo which is included in an admission ticket. This spot is ideal for getting lovely Fall photos on a scenic farm.
Dates: October 7 – October 29,
Timings: 5pm to 10pm (Friday), 10am to 10pm (Saturday), closed on Sunday to Thursday, except October 17, Monday from 10am to 4pm
Entry Fees: $15.95 (Friday), $16.95 (Saturday)
Location: 4251 State Rd 21, Green Cove Springs, FL 32043, USA
12. Sweet Season Farms
The pumpkin festival at Sweet Season Farms is organized around a community empowerment initiative, possibly the only one among the rest of the pumpkin farms in Florida.
You can purchase a variety of pumpkins at their patch and a percentage of sales goes towards supporting the American Cancer Society.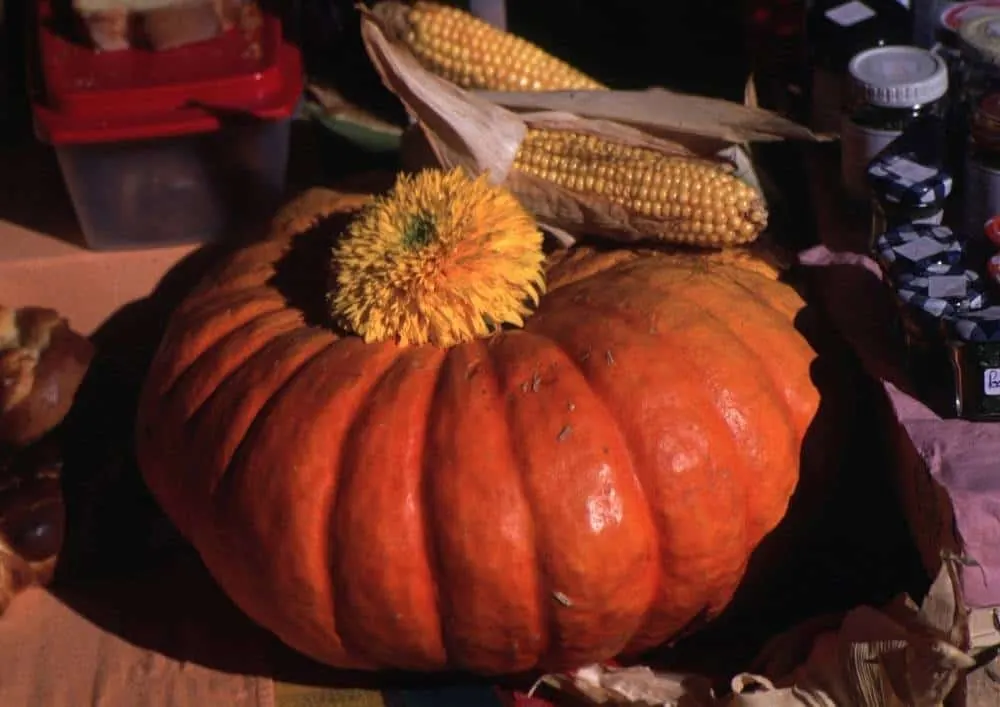 Pumpkin wagons are available to carry your pumpkins around. You can enjoy corn mazes, hayrides, corn silo, sunflower speedways, rodeos, double cow trains, country carousels and duck races if you purchase the comprehensive package.
Beware of their corn mazes, they keep getting bigger and better every year, more ways to get lost!
Sweet Season Farms mazes over the years
Dates: October 1 – November 6 (only on weekends)
Timings: 9am to 5pm (Saturday) and 11am to 5pm (Sunday)
Entry Fees: General Admission Pricing (Children under 3 enter for free)
Location: 2260 Horn Rd, Milton, FL 32570, United States
13. Mr. Jack O'Lanterns Pumpkin Patch
Mr. Jack O' Lanterns Pumpkin Patch offers a unique experience for all ages to enjoy the Fall season. From cute Jack-be-little pumpkins to huge pumpkins weighing over 50 pounds, its worth a visit.
Once you arrive at the patch, you'll notice that they have pumpkins of different shapes, colours and sizes. There is plenty of games and activities for the kids and grownups scattered across different locations on the patch.
Try out pumpkin bowling, pumpkin decorating or see the farm animals and plenty more.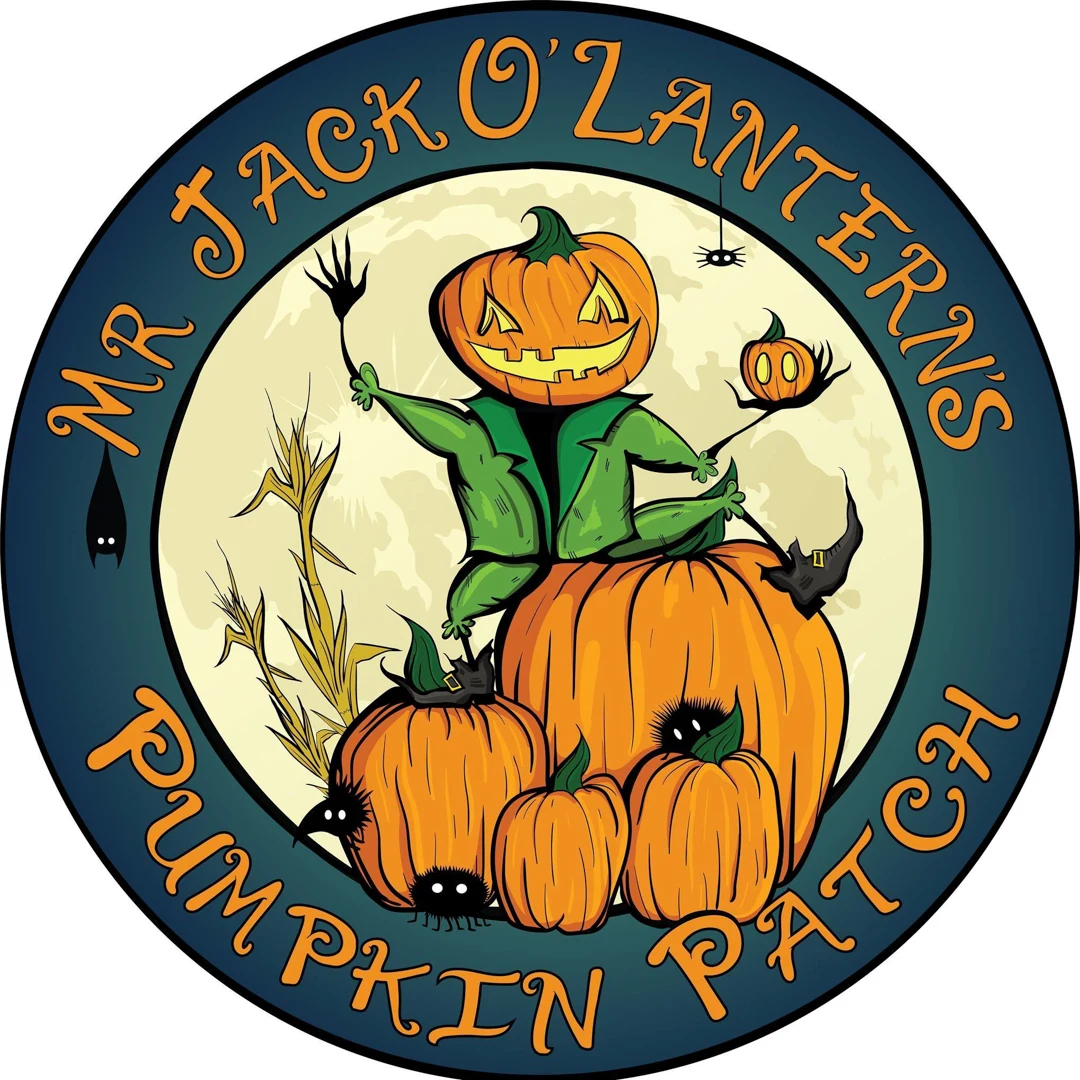 Mr. Jack O' Lanterns Pumpkins is one of the best pumpkin farms in Florida for people who love activities and prefer to do things rather than walking around.
Dates: October 1 – October 31
Timings: 11am to 8pm (Monday to Thursday), 10am to 9pm (Friday and Saturday), 10am to 8pm (Sunday)
Entry fees: FREE admission and parking
Location: 419 Lakeview Ave, West Palm Beach, FL 33401, United States
14. Southern Hill Farms
No Fall adventure would be complete without mouth-watering apple cider donuts, jolly jumbo Jack carving pumpkins and s'mores around the fire pits.
Head to Southern Hill Farms for their Annual Fall Festival, stroll through their pumpkin patch and hunt around for that perfect pumpkin.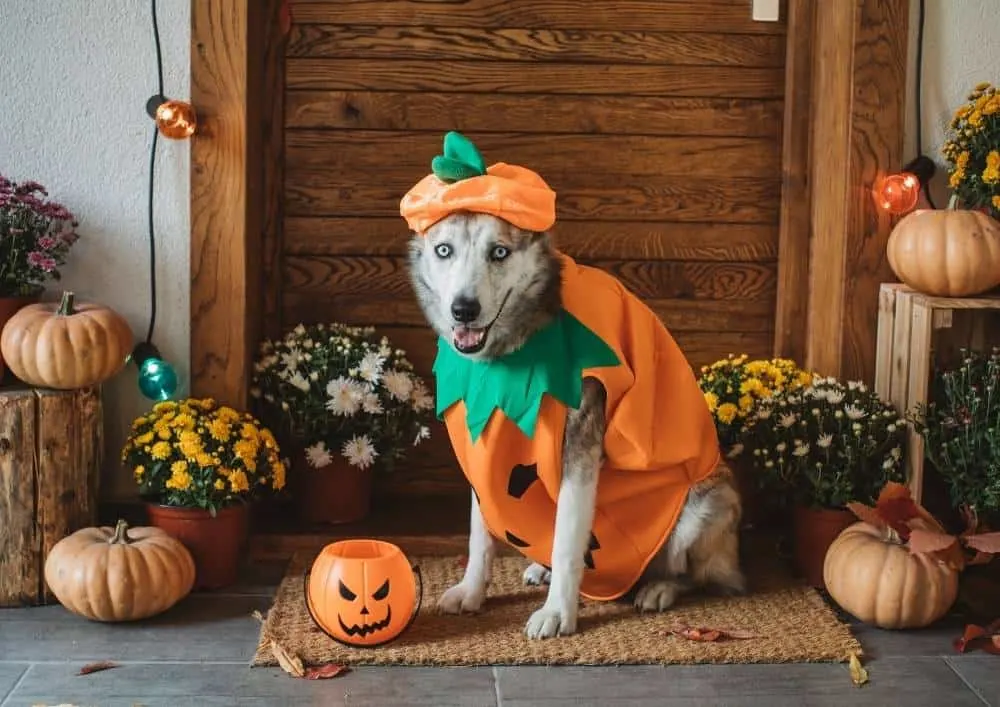 This farm has plenty of activities, from the petting zoo to jump pillows and pirate ship swings to bungee jump trampolines. Not to mention a giant slide and five acre corn maze!
This Pumpkin patch like most of the other pumpkin farms in Florida will be lined up with food trucks, music and a beer shed if you like to sit back and enjoy a cold one.
Southern Hills Farm Tickets are only available online
Dates: September 24 – November 13
Timings: 11am to 7pm (Thursday to Sunday), closed (Monday to Wednesday)
Entry Fees: General Admission @ $20 per person (Children 2 and under do not need a ticket to enter)
Location: 16651 Schofield Rd, Clermont, FL 34714, United States
15. Coon Hollo Farms
The fifth-generation family business Coon Hollo Farm is located south of Gainesville. The pre-picked pumpkin patch is fun and kid-friendly.
This year, as always, they are hosting the Fall Festival with loads of activities for all ages. Pig races, corn mazes, trough train, archery, pony rides and a 50 feet sack slide to name a few.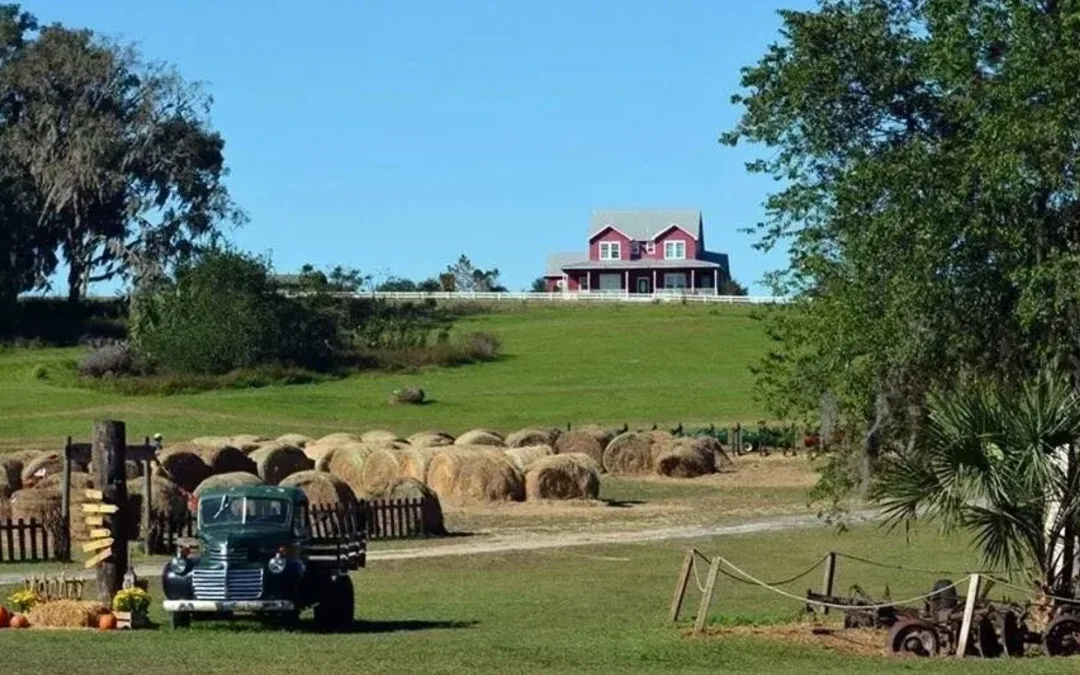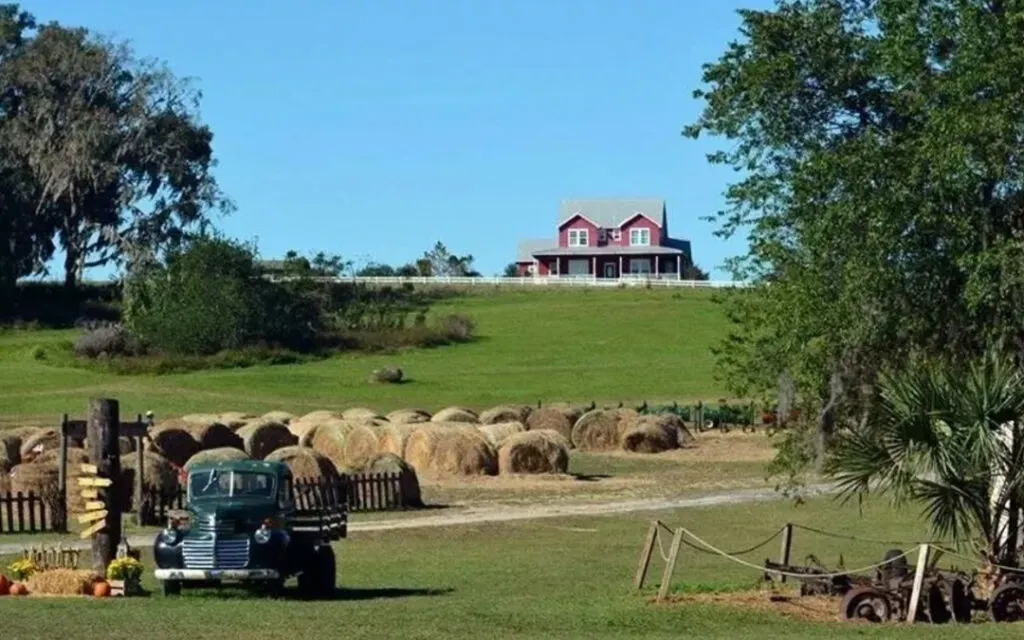 Head to the country store for some refreshments or treat yourself to some ice cream at Jersey's Creamery Homemade Ice Cream parlour.
Dates: October 7 – November 6
Timings: 4pm to 7pm (Friday), 10am to 7pm (Saturday) and 12pm to 7pm (Sunday)
Entry Fees: $13 per person (3 and under are free)
Location: 22480 US-441, Micanopy, FL 32667, United States
To Sum Up Pumpkin Farms In Florida
With our comprehensive listing of pumpkin farms in Florida, you will be sure to have a memorable Fall. However remember to call and double-check with the farm before your visit.
There is a possibility that pumpkin farms in Florida may be closed due to unexpected or unpredictable weather.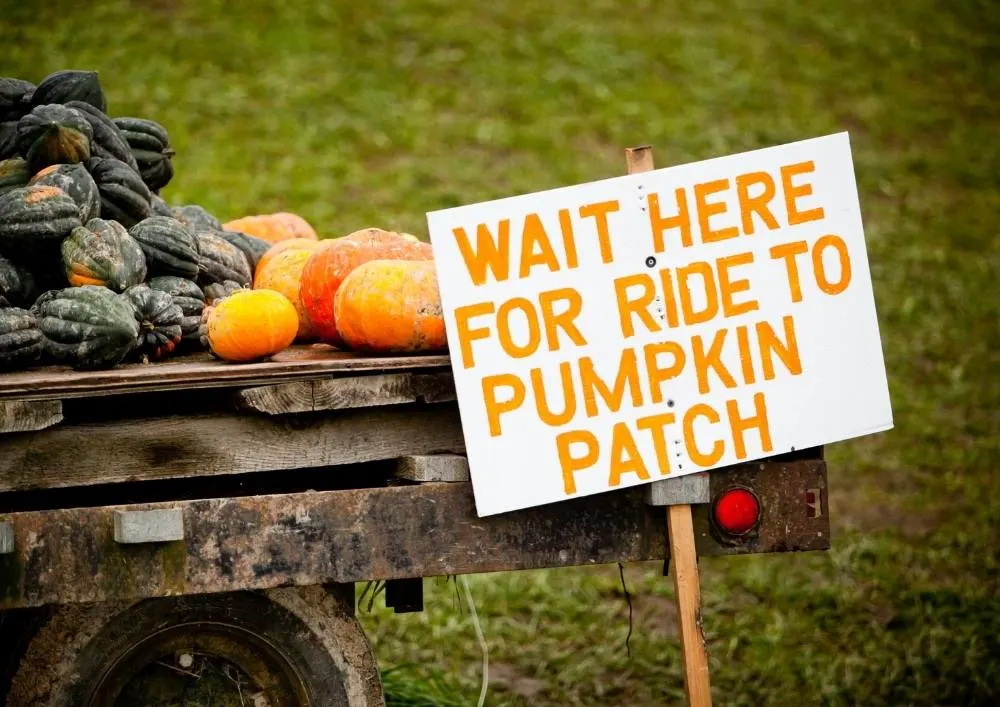 Visiting a pumpkin patch is one of the best ways to welcome the Fall season. There is no doubt it's a family affair and a great activity for a group of friends.
Check out the map to help locate the nearest and best pumpkin farms in Florida.
Map Of Pumpkin Farms In Florida
Reasons To Visit Pumpkin Farms In Florida
If you love taking photograph, scenic pumpkin patches are perfect. The Fall vibes and vibrant colours will make a perfect instagram post or a memory for you to frame.
If you are a foodie, the pumpkin patches are great to visit as they have lines of food trucks with homemade pumpkin spice and other festive treats.
Get great ideas and inspiration to carve your pumpkin.
The pumpkin patches are a great place to discover hidden gems in Florida if you're a local or regular visitor.
What To Wear When Visiting The Pumpkin Patches In Florida?
The pumpkin patches are located on farms, which means you will have to be trotting around the fields. Wearing something practical would be a good idea. A pair of boots, a hat and an all-weather jacket are advised.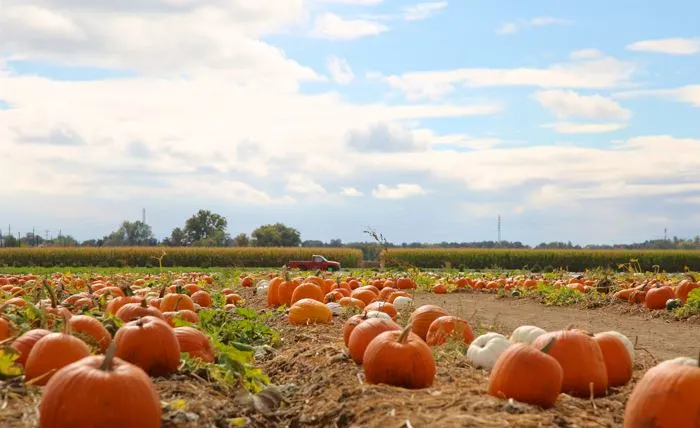 Here Are Some Simple Tips For Pumpkin Picking In Florida
It is always best to choose a pumpkin with a deep orange colour.
A pumpkin is ripe when it sounds hollow – check to see if it is hollow.
Make sure the bottom of the pumpkin isn't mushy or soft.
Ensure the pumpkin's stem is firm and secure.
Pumpkin Carving Tips
If you visit one of the pumpkin farms in Florida and pick up one to carve -soak your pumpkin in water for about 10 minutes before carving. It is best to use a small sharp serrated knife, a metal spoon and a thumbtack when carving.
Level the bottom of the pumpkin with the knife. If you want to put a candle in your pumpkin, you may want to carve a hole in the bottom and place the pumpkin over it.
Once the top is opened, scoop out the seeds with a metal spoon. If you need to carve tiny details on the pumpkin, use a sawing motion rather than straight cutting.
If you are creating an elaborate design, you should draw it first on paper. Punch holes along the design with a thumbtack after taping the design to the pumpkin. By using this method, the pumpkin will not have visible lines after it has been carved.
Whenever possible, carve your pumpkin on the same day you plan to display it.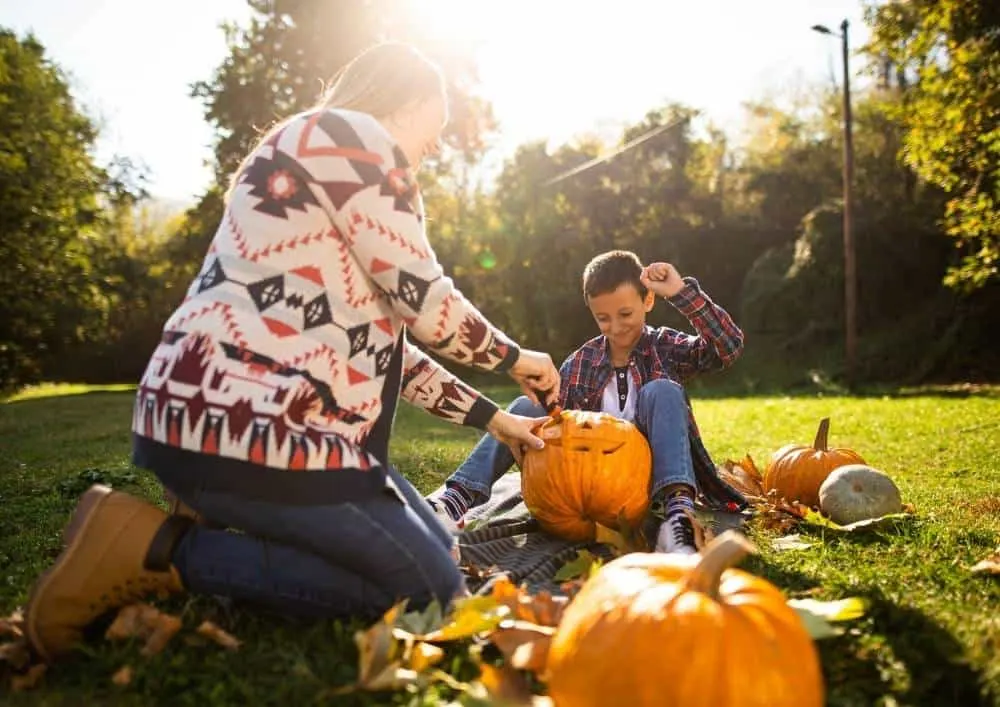 If you have reached to this point, we hope you found it helpful. Tell us about your experience at one of these pumpkin farms in Florida by leaving a comment, we would love to hear from you.
Disclaimer: This post may contain affiliate links, by using them, it will not cost you any extra, we will receive a small commission at no extra cost.