What brings many visitors to Yosemite National Park in May is the good weather. In fact, Yosemite weather in May is perfect for hiking and seeing many of the main attractions around the park.
The weather during the day is usually warm and it is colder in the evening. The roads are usually cleared and all areas of the park are open.
With fall and winter over there is little chance of seeing any snow or rain in May. Visitors can leave the snowshoes behind and plan an itinerary to cover as much of the park as possible.
Along with heading to some of the best hikes in the park, some may want to try rafting or head to one of the photo spots around Yosemite.
May in Yosemite is considered one of the best months to see the park. While it is popular at this time of year, there are plenty of places to stay from RV parks and campgrounds to hotels. On top of that, it's not as crowded as summer months.
This guide to Yosemite in May includes what to expect, how to get there, what to do and what to pack. As with any trip, a little bit of planning goes a long way.
Weather in Yosemite in May
The average temperature in Yosemite in May is a high of 72 degrees Fahrenheit (22 degrees Celsius) and a low of 45 degrees Fahrenheit (7 degrees Celsius).
The days are long and the sun is usually shining. In fact, the weather in Yosemite in May has around 5 days of rain so the odds of rainfall are low.
If visiting Yosemite early May it can be a little cooler. There may be snow on the ground, however, it normally starts to melt in late March or April.
By late May the park is usually accessible and the Tioga Road opens around this time. Visitors arriving from Las Vegas should be able to use the Tioga Road entrance at this time.
However, before setting off it is always best to check the website as the weather changes year to year and one day is different from the other.
If the Tioga entrance is closed, visitors coming from the east can use the South entrance instead.
]Hetchy Hetch, Big Oak and Arch Rock entrances are open year round no matter Yosemite Weather in May. They are used by visitors arriving from San Francisco.
All entrances have a toll booth to pay the fee to the park. Tickets purchased at the entrance are around $35. America the Beautiful Pass is accepted at Yosemite. It is very affordable and can be used at over 2000 sites across the US.
If you visit National Parks regularly, this pass is very cost-effective! Just one pass covers the entrance fee for a driver and all passengers. REI also donate 10% of pass sale proceeds to the National Park Foundation.
To find out more about the annual Beautiful National Park pass click here.
What makes Yosemite in May so Special?
There are many incredible places to visit in May across the USA. However, the waterfalls in Yosemite are incredible.
One of the main attractions in May are the waterfalls. The waterfalls in Yosemite do not flow all year. They are caused by the melting snow so this means in April, May and June they are roaring.
The park is home to more than twenty-five waterfalls. Yosemite Falls is the tallest in the park and the world's fifth tallest. There is no need to go on a long strenuous hike to see it either, it can be seen from just a short walk and kid friendly hike on a paved path.
Some of the other more popular waterfalls are Sentinel Falls, Horsetail Falls, Bridalveil Falls and Vernal Falls. They too are all flowing in Yosemite in May. Visitors may be lucky to see a rainbow in the mist.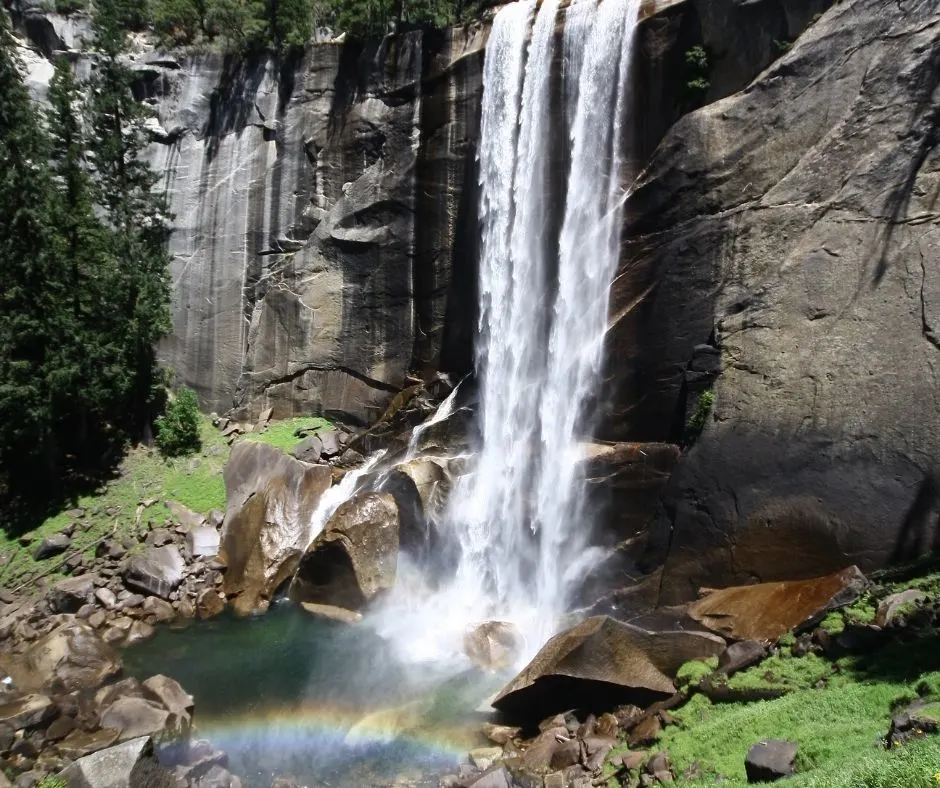 May Lake Yosemite Hike
With over 2000 lakes in Yosemite, it may be difficult to choose one to visit. However, May Lake is one of the most beautiful lakes a worth a stop when visiting Yosemite in May.
The May Lake Yosemite hike is kid friendly so suitable for families visiting with kids. Those who want a little more of a strenuous hike can head to the summit of Mount Hoffman or visit Tenaya Lake a little further on.
The hike around the lake can be a little steep in places. However, there are fantastic views of granite peaks, the lake and subalpine forests. .
IVisitors should look out for the Snow Flat trailhead off Tiago Road. There is a car park there, although there are limited car parking spaces.
The area is suitable for backpacking, there is a toilet and bear boxes available. It is important to note you can not just turn up and camp out. Permits are needed and they need to be applied for in advance. Check out the website for more information.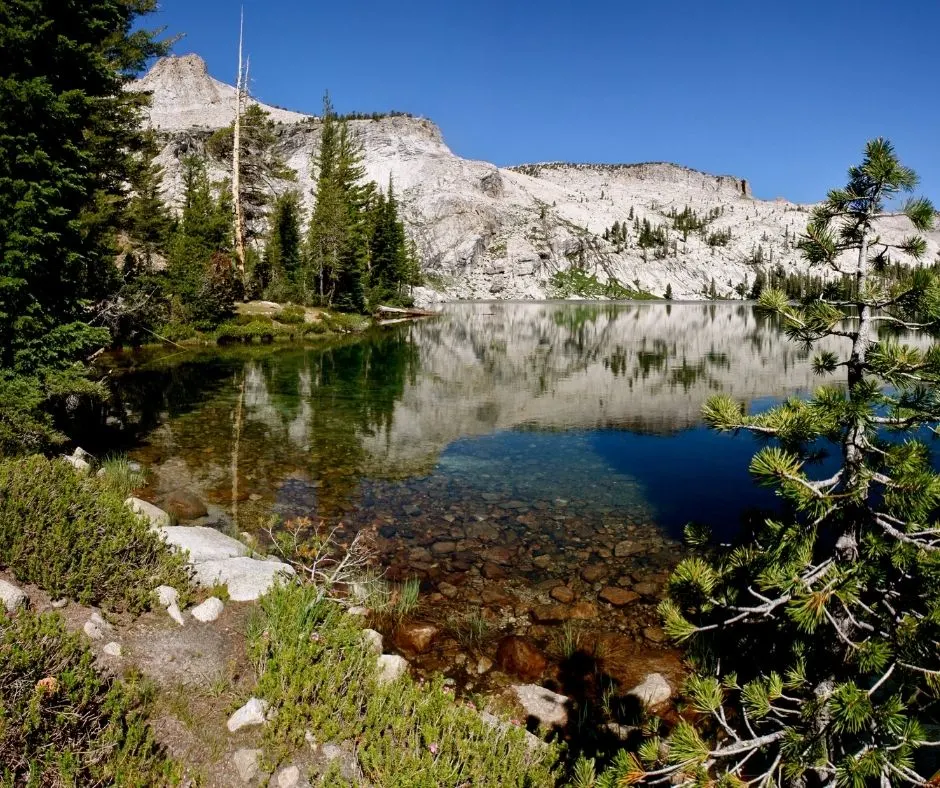 Best Hikes in May
As the waterfalls are roaring, it is a good idea to choose a trail with views of a waterfall. The Mist Trail is one of the best hikes in Yosemite.
It trail is one if the most popular hikes in Yosemite in May as it includes Vernal and Nevada Falls.
The Yosemite temperature in May is cool in the early morning, hence the perfect time to hike. There is little shade so it can get hot when the midday sun comes out.
At 11km long and a lot of steep inclines, it is not a hike for kids. Expect to hike for around four hours so bring enough water and snacks.
The start of the trail is Happy Isles Trailhead, just a short distance from Yosemite Valley.
On the return journey, it is recommended to take the alternative John Muir Trail. It may be a longer route, however, it is easier and an opportunity to see more of the park.
There are a few essential items to pack for this trail. Good hiking boots are essential as there are a few slippy areas and steep climbs. The waterfalls are flowing so visitors may get wet so waterproof gear may be useful.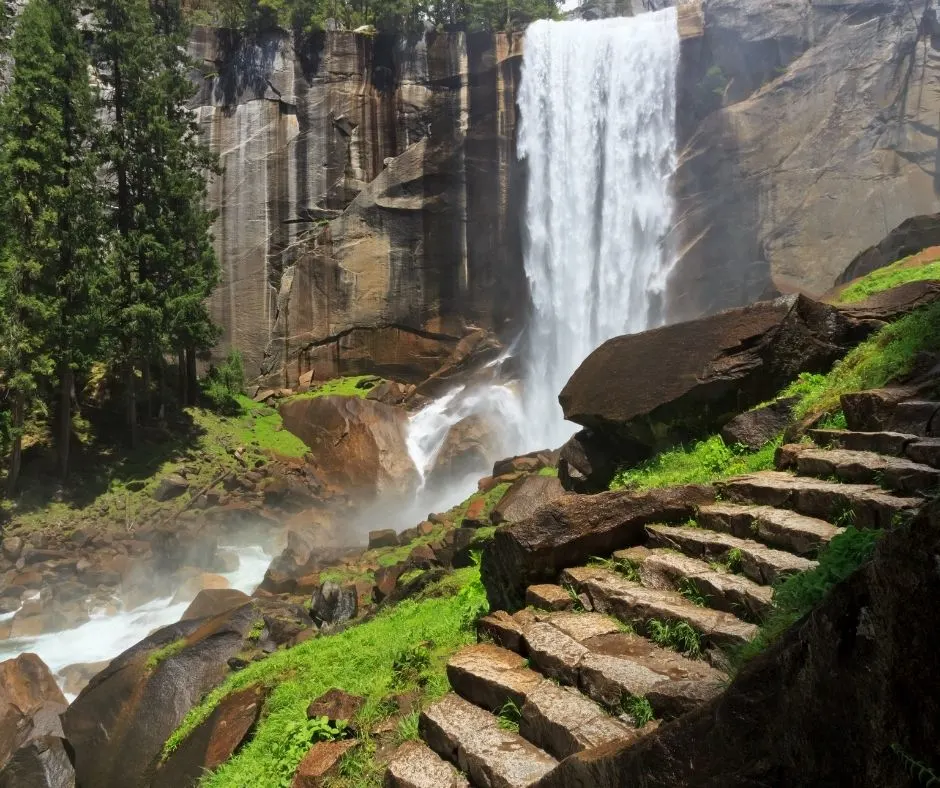 Rafting on the Merced River
Rafting season in Yosemite can vary from year to year as it has to do with the amount of snowfall, the temperature of the water and the depth of the rivers. The season usually starts in late May until late July or August.
The Merced River runs through Yosemite National Park. The Valley is perfect for beginners. At the start of the season, the rapids are high and then becomes gentler as the months go on.
Rafts can be rented at Curry Village. However, it is not possible to reserve a raft online or over the phone. All reservations must be made in person.
If visitors arrive on a busy day they may end up disappointed. To avoid this bring a raft and then there are no reservations needed.
There are a few rules to be aware of before setting off. All rafts must be put in at Stoneman Bridge and taken out at Sentinel Beach, as it is not possible to do this anywhere in between.
It is not possible to raft every day and the decision is made after the gauge height is taken at Pohono Bridge. If the level is below 7 feet at 8 am then the river is open.
Everyone on a raft must have a personal flotation device. There is no obligation to wear one unless the gauge height at Pohono Bridge is above 4 feet at 8 am.
However, it must be next to visitors at all times. Kids under the age of 13 must wear one at all times.
This is not an activity suitable for small children. Those looking for more adventure, there are plenty of tours in the nearby town, El Portal.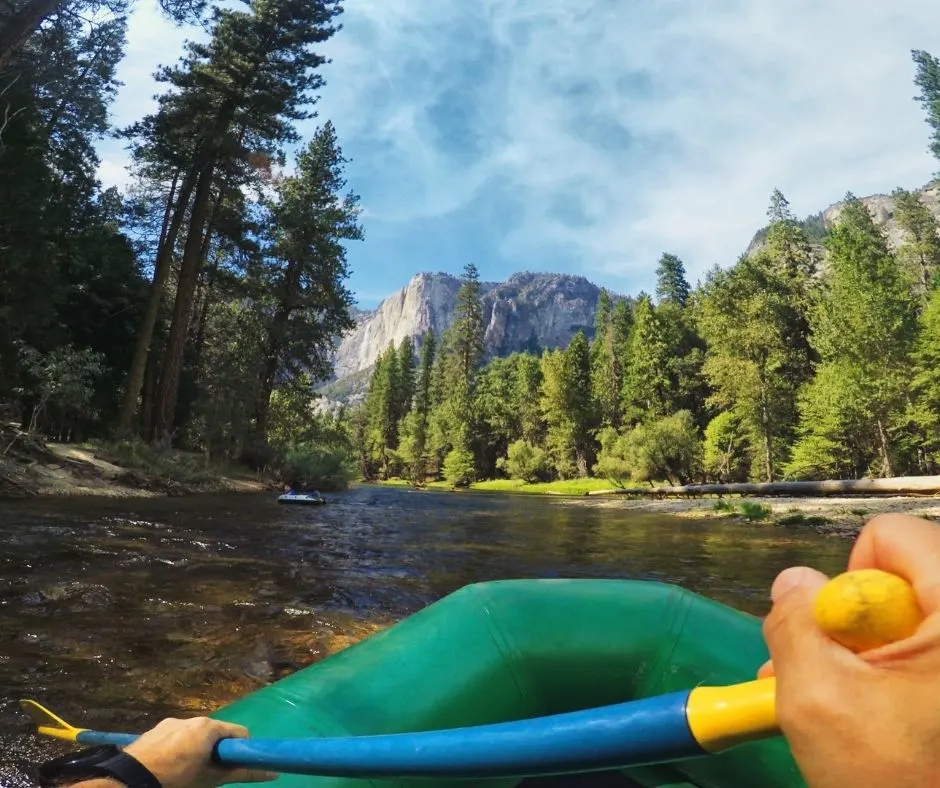 See the Sunrise at Tunnel View
The sunrises in Yosemite are fantastic There are plenty of places to see the sunrise. Glacier Point and Sentinel Dome are amazing vantage points, however, there is no guarantee they are open in May.
The Glacier Point Road usually opens in late May, weather dependent. If the road is closed visitors can head to Tunnel View.
It is open all year round and a short drive from Yosemite Valley. Tunnel View is one of the most recognizable places in Yosemite and was made famous by photographer Ansel Adams.
Sunrise is before 6 am in May so it is not too early. Temperatures in Yosemite in May are still a bit chilly, so it is advised to bring a light jacket.
However, it should start to warm up as the sun rises. There are usually many photographers being one of the best photo spots in the park. They usually set up early so if you plan on doing the same they need to be there early.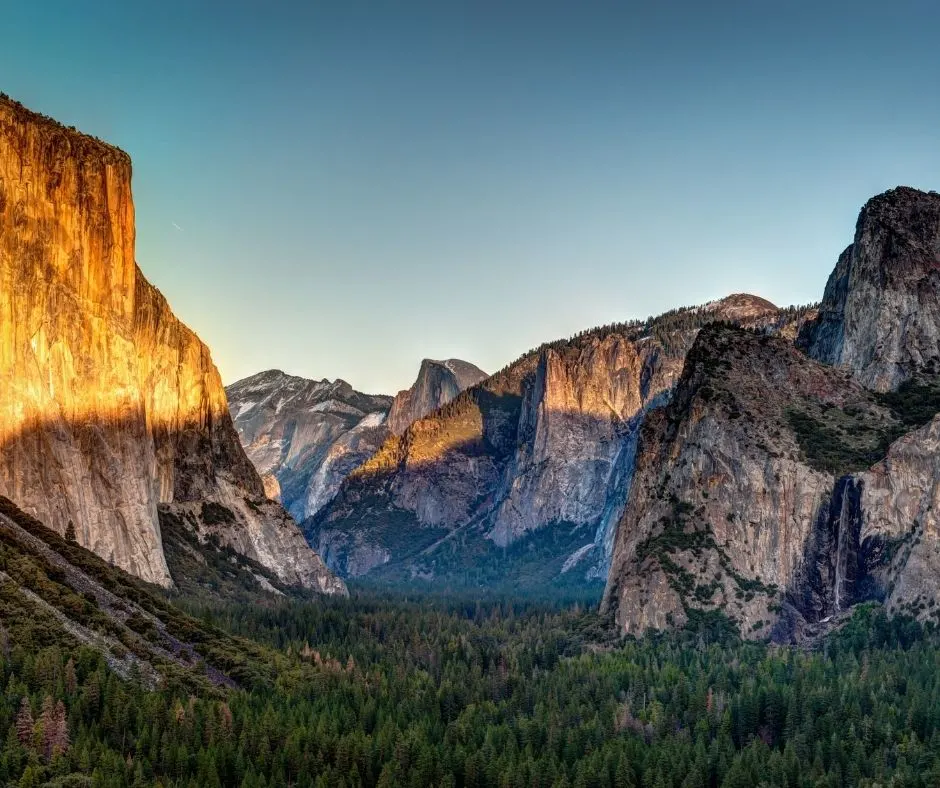 Sunset at Cook's Meadow
As the sun sets around 5.45 in the evening, visitors don't have to go far from the Valley to see a breathtaking view.
Cook's Meadow is the place to go to see the wildflower, not to mention the sound of Yosemite Falls in the background.
There are amazing views of Half Dome, Glacier Point and Sentinel Rock all from the path. Deer can often be seengrazing around sunset. It is a great spot and easy to get to even if visitors have one day in Yosemite.
To get to Cook's Meadow, the trail begins near shuttle stop #5 or #9. There is the option to begin at shuttle stop #11 if visitors are arriving from Sentinel Bridge.
The wooden path takes visitors right across the meadow. It is important to stay on the path and not disturb the natural surroundings.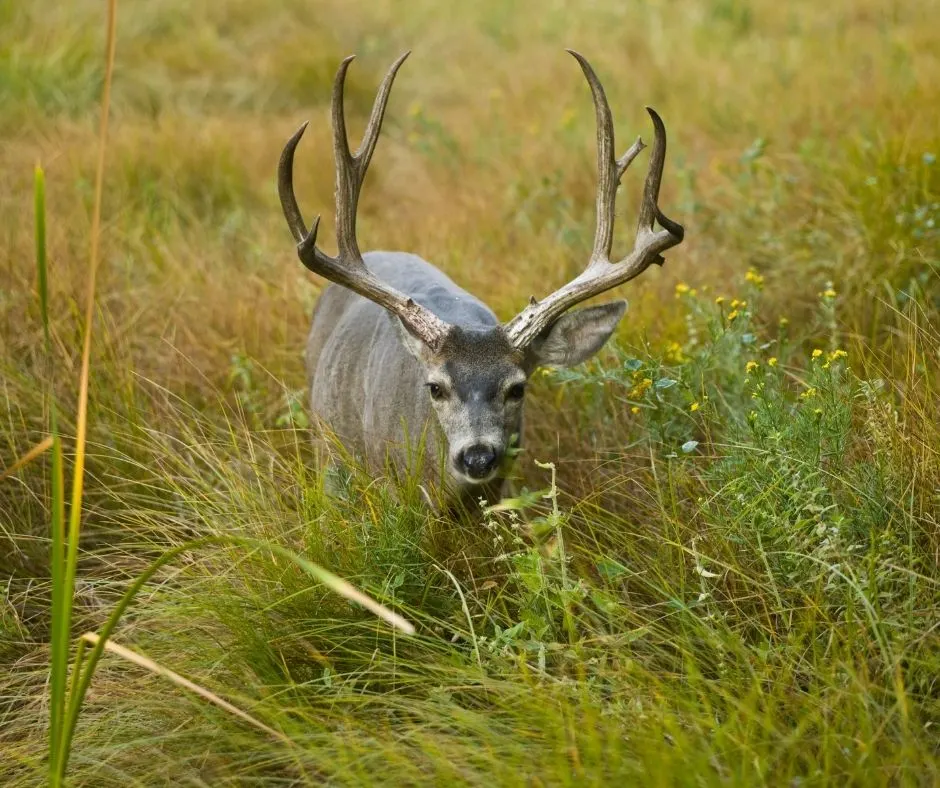 What to Pack
Once an itinerary is sorted, it's important to consider what to pack for Yosemite National Park weather in May. While it depends on what visitors plan on doing during their stay, there are a few essential items to take.
With the sun setting around 6 pm the park can be quite dark. A torch is great to have on hand. Better yet a head torch is perfect especially for those hiking in Yosemite in May in the evening.
Warm clothes for the evening are great to have and light clothes for the warm days. Don't forget a jacket, especially in early May when the weather is cooler.
If wildlife watching is on the agenda, packing a pair of binoculars is a good idea. For those wanting to hike, a lightweight towel is great to dry off if visitors get splashed near the waterfalls.
For longer trails, hydration reservoirs are lightweight and practical. Keep in mind, hikers need around one litre per hour if hiking Yosemite in May.
If you are lucky enough to snag a backpacking permit, pack some water purification tablets or water bottles with a built-in filter.
This allows you to drink from any of the natural streams or creeks. With the bad service, download a trail from ALLTRAILS or could bring a paper map.
If you are planning a short hike, a day pack is perfect. However, for longer hikes, a backpack is definitely a better choice.
Camping in Yosemite in May
Camping at Yosemite in May is a popular choice. Many of the campgrounds are close to Yosemite Valley.
One of the most popular campgrounds is North Pines. This is due to its location, it is close to Curry Village and it is known for its stunning views.
Remember it is cold in the evening so a sleeping bag is needed. When choosing one check the temperature rating to see if it is suitable for Yosemite weather in May.
Some other essential items when camping in Yosemite in May are pots, pans plates and a cutlery set. Choose a set easily washed and reusable.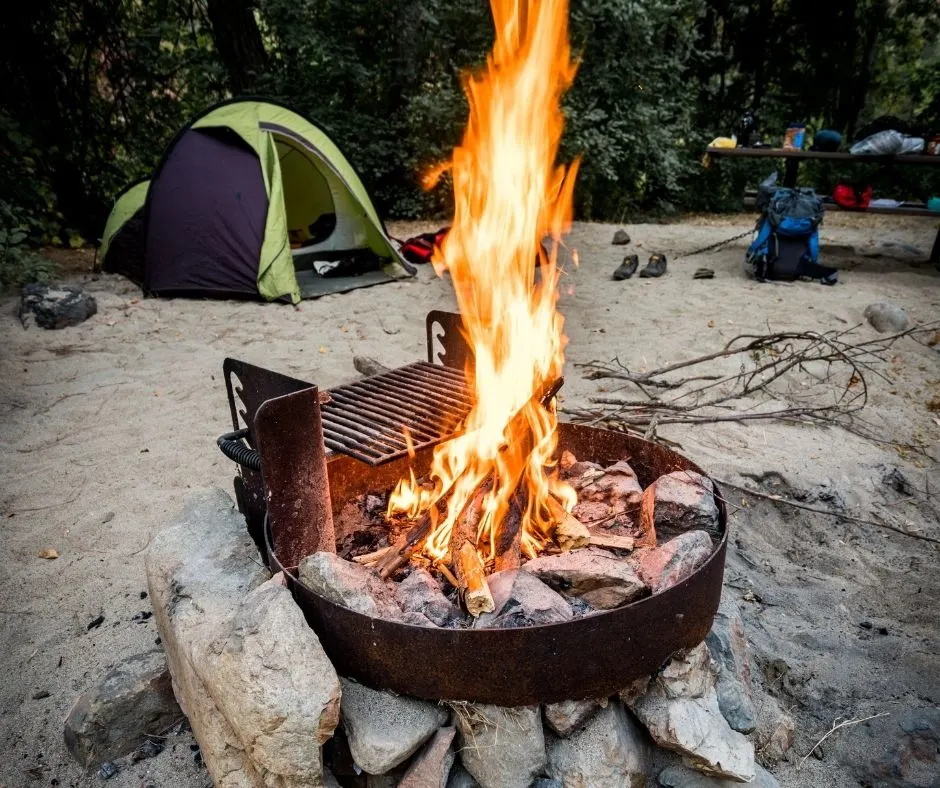 Heated Camping Yosemite May
If camping is a little too rough, Yosemite has its own glamping area in Curry Village. The heated tents are great for those like their own home comforts. The heated tents are perfect for couples or small families as they can sleep up to four.
The downside is there are no private bathrooms, however, there is a shared bathroom on site.
There are also some cabins nearby. Similar to the heated tents, the cabins have fantastic views of the mountains. They are popular and can book up quickly so best to secure one in advance.
To find out more information about Curry Village click here.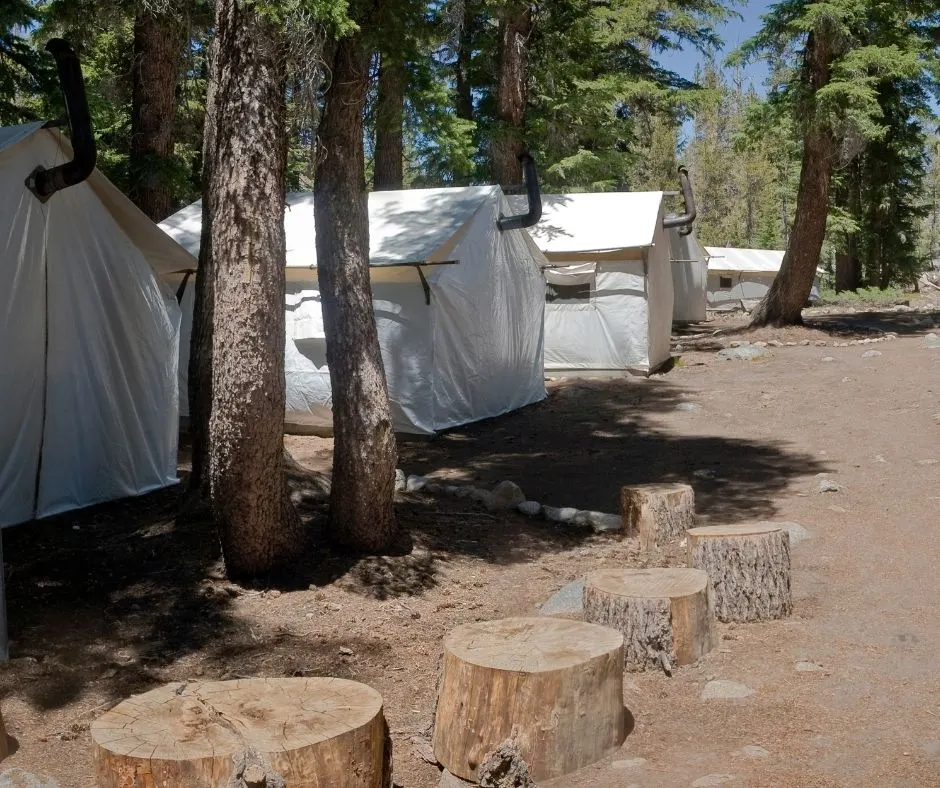 RV Parks in Yosemite
Another option is to stay in one of the RV Parks. Many of the campgrounds accept RVs. Don't expect too many facilities at the RV parks. Most sites do have toilets and some have dump stations. However, none of them have hookup.
it is easy to rent an RV for the trip. It is such a great way to experience the park. Click here to make a reservation at one of the RV Parks in the Valley.
Holiday Homes in Yosemite
On the west side of the park, there are a number of holiday homes and cabins to rent. They offer all of the comforts of a home away from home.
Most of properties are just a short drive from the Valley so they are close enough to the trails.
There are some fantastic choices, from hot tubs, wood fires and outdoor eating areas, perfect for May weather Yosemite.
Some are large and can accommodate families or groups. Others are small, perfect for couples.
To book a vacation rental at Yosemite National Park click here.
Stay at Yosemite Valley Lodge
For those who enjoy the luxury of hotel stays, Yosemite Valley Lodge offers spacious rooms and lots of facilities on the premises.
There is a restaurant on site and the location is right next to the main attractions. Yosemite Falls is right beside the hotel and as it should be flowing in May it is the perfect time to stay.
The hotel offer bike rentals, perfect for exploring many of the bike trails around the park. While it states there is WiFI, it is only for checking emails and some light browsing. If visitors wish to stay at the hotel, it is best to book ahead.
To make a reservation for Yosemite Valley Lodge click here.
It is easy to understand why many visitors decide to visit Yosemite in May. It has become known as one of the best months to visit the park to see all of what makes it special.
You May Also Like:
How to Plan a Trip to Yosemite | April in Yosemite | The Best Hikes in Yosemite National Park | One Day in Yosemite | The Ultimate Yosemite Packing List | Yosemite in Fall | RV Parks Near Yosemite | Rafting in Yosemite | 10 Kid Friendly Hikes in Yosemite | Winter Hikes in Yosemite | The Magic of Yosemite in December | Best Photo Spots in Yosemite | Why Yosemite Weather in May Makes it the Best Time to Visit | 10 Reasons to Visit Yosemite in January | The Perfect Guide to Visiting Yosemite in March | 10 Amazing Things to do in Yosemite in February | 10 + Things to Do in Yosemite in June | Pumpkin Farms in Maryland
Best pumpkin farms in Oregon | Flying With A Toddler | Best Pumpkin Farms in Florida | Best Pumpkin Farms In California
Will you be needing travel insurance, flights, rental cars, or hotels for your trip?
Disclaimer: This post may contain affiliate links. By using them it will not cost you any extra, we will receive a small percentage of the sale.