Yosemite in January has always been thought of as the coldest month of the year. However, with all its beauty, there are many things to experience in Yosemite Valley.
Bundle up in winter gear and head into Yosemite. Visiting is an unforgettable spectacle of deep snow, crisp air, and amazing views from around the Valley.
Yosemite National Park is one of the most popular National Parks in America. Known for its giant sequoias, waterfalls, river canyons and expansive meadows.
Many visitors avoid visiting Yosemite in winter months over Christmas, January, February and March due to the cold weather and unsure of what there is to do in the colder months.
The great news is, there are plenty of things to add to an itinerary at Yosemite National Park in January. In fact, this is one of the most magical times to see the park.
Explore many of the trails and take in the silence and unbelievable views situated all around the park.
Yosemite is a great place to visit at any time of year. It is famous for its beautiful waterfalls, vast forests, and stunning views. It has been the focal point of countless films and photographs.
However, the summer crowds of July and August can be avoided if visitors go to Yosemite in January.
There are a few downsides when visiting the park in January as some of the roads and activities are not available.
If you plan to visit the famous landmarks, including El Capitan, Half Dome and Tunnel View, and take some beautiful photos, take a tour or go on a hike, Yosemite in January may be the perfect time of year.
This guide walks visitors through the best things to do at this time of year.
It caters to all itineraries, whether it's for one day or visiting with kids. Also covered in this post is, where to stay from RV parks to hotels and some of the best hikes including kid friendly hikes.
In fact, it has everything visitors need to know to make the most of their trip to Yosemite in January.
How to Get to Yosemite in January
Yosemite is one of the most popular National Parks in California, and for good reason. If you are looking to escape for a winter break and take a vacation in January, Yosemite is a great option.
There are a few things visitors need to know and some tips on what to expect when they arrive at the park and which entrance is the best choice.
Yosemite is about half an hour away from Yosemite International Airport, flights arrive daily.
If you intend to arrive at the airport and are renting a car to visit Yosemite in January, there are plenty of options available. There is also plenty of parking throughout Yosemite Valley.
If arriving from San Fransico, Yosemite is about a four-hour drive. The Yosemite National Park entrances, Big Oak and Arch Rock are the most common entry point for those driving from the Bay Area.
Hetchy Hetch is a good choice for the scenic route. It may take a little longer, however, it is stunning and usually less traffic. It is worth noting, the entrance is only open during daylight hours in the winter.
For those traveling from Los Angeles, the South Entrance near Lee Vining is the best bet and takes about five hours.
This is the same entrance visitors from Las Vegas should take and it adds a couple of extra hours to their journey. The only entrance on the east side of the park closes in late fall and reopens in May or June.
All entrances have a toll booth to pay the entrance fee to the park. Tickets purchased at the entrance are around $35. America the Beautiful Pass is accepted at Yosemite. It is very affordable and can be used at over 2000 sites across the US.
If you visit National Parks regularly, this pass is very cost-effective! Just one pass covers the entrance fee for a driver and all passengers. REI also donate 10% of pass sale proceeds to the National Park Foundation.
To find out more about the annual Beautiful National Park pass click here.
Once you enter the park, they can drive through Yosemite Valley and see all of the famous sights including Half Dome, Yosemite Falls, and El Capitan.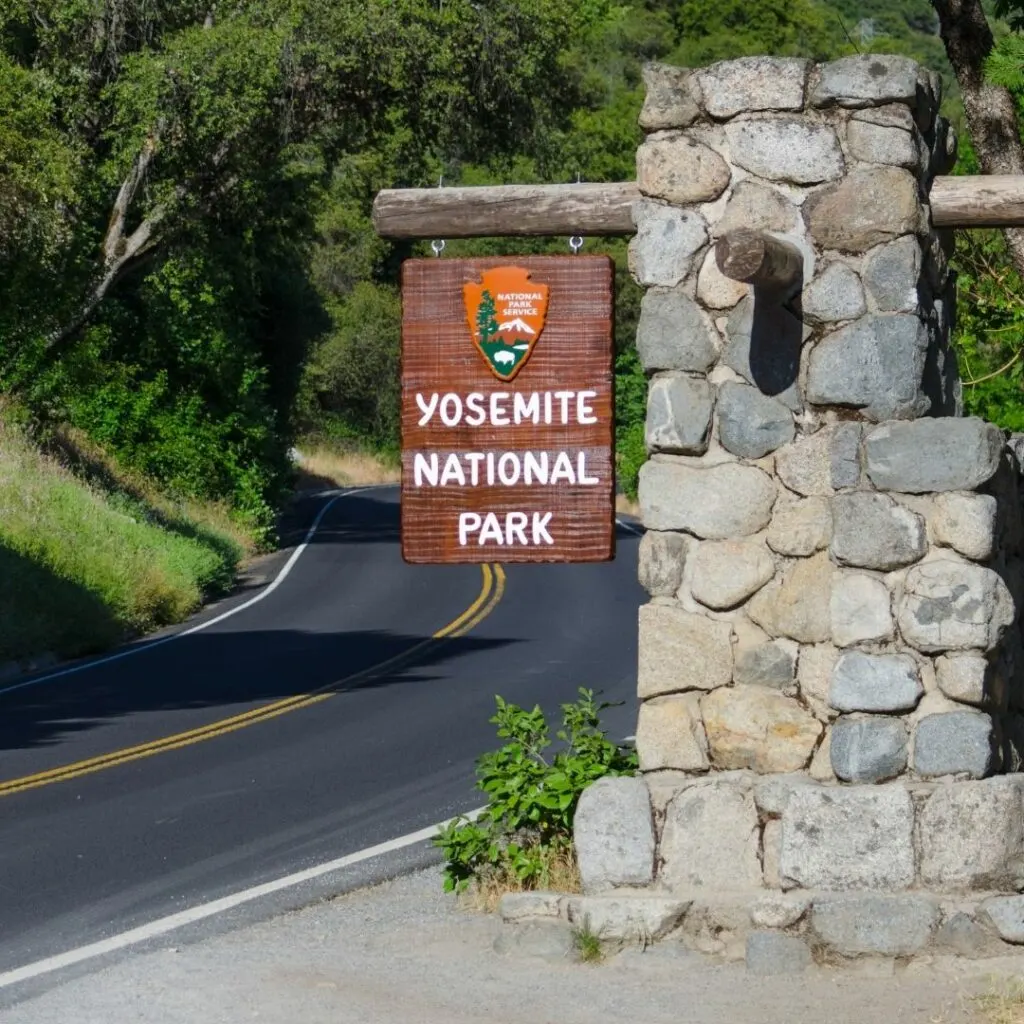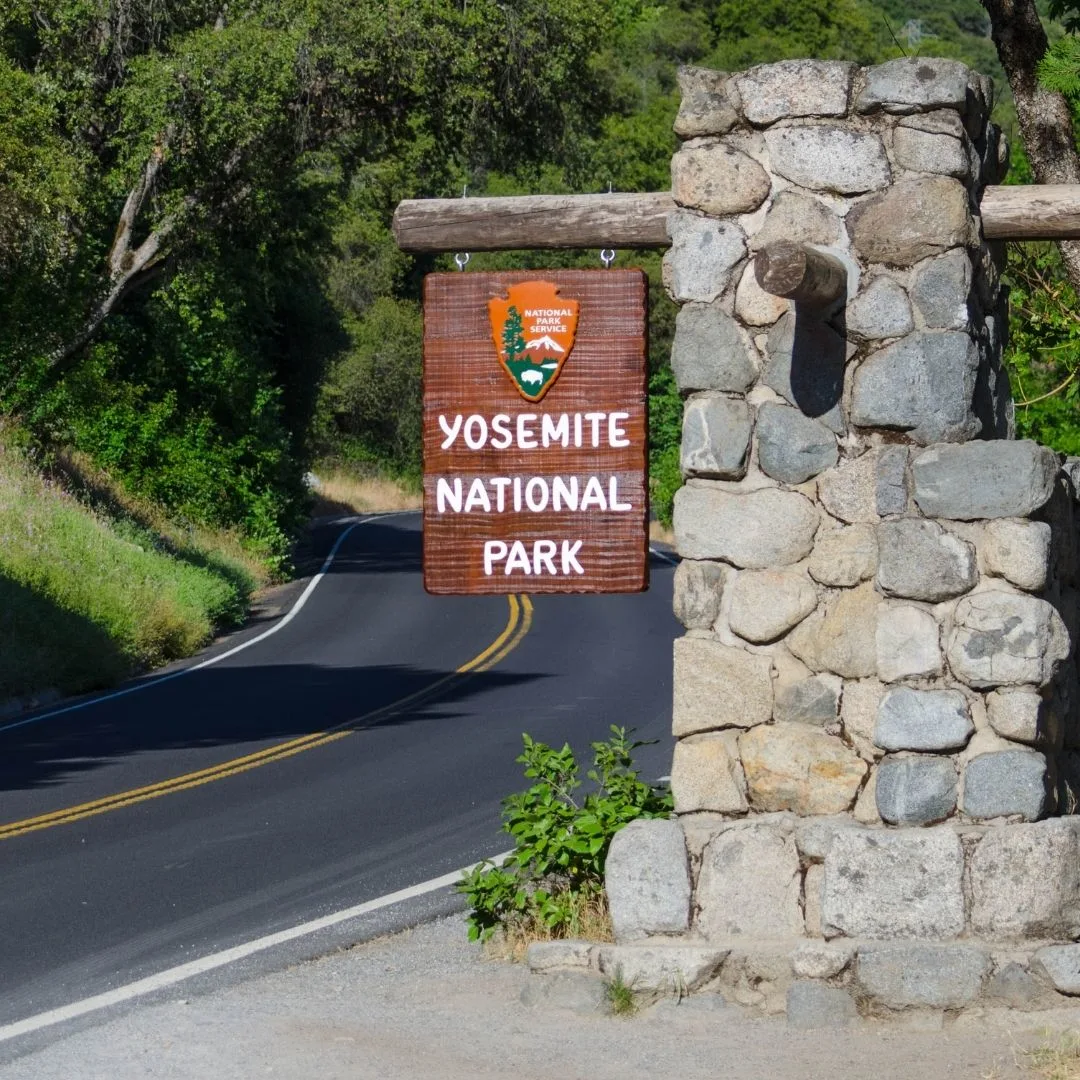 The Weather in Yosemite in January
Many visitors want to know about the weather before visiting Yosemite in January. The most common question is, does it snow in Yosemite in January?
Yosemite Valley in January is cold and snowy. It often snows overnight, and the daytime temperatures are still quite chilly with highs around 40 degrees Fahrenheit (about four degrees Celsius).
In the evening temperature can drop to 28 degrees Fahrenheit (about -2 degrees Celsius). There are usually around eight or nine snow days in January. Snow can start to fall in Yosemite from as early as October.
This means by mid-December Badger Pass Ski Area is open for skiers after the Glacier Point Road is ploughed. Badger Pass Ski Area in Yosemite is a great place for skiers of all abilities to enjoy Yosemite in January.
This is the only Yosemite National Park ski area open during the winter months and snowfall averages more than 300 inches per year!
Expect to see some great powder conditions at Badger Pass, a great first choice for Yosemite activities in January.
Visitors can participate in activities like snow tubing or lessons to get a taste of the winter wonderland. Cross country skiing and lessons are available for those with no prior experience.
Rental equipment is available although you could also bring your now ski gear to try cross-country skiing at Yosemite in January. Season passes start from around $430 with special discounts for students, military and first responders.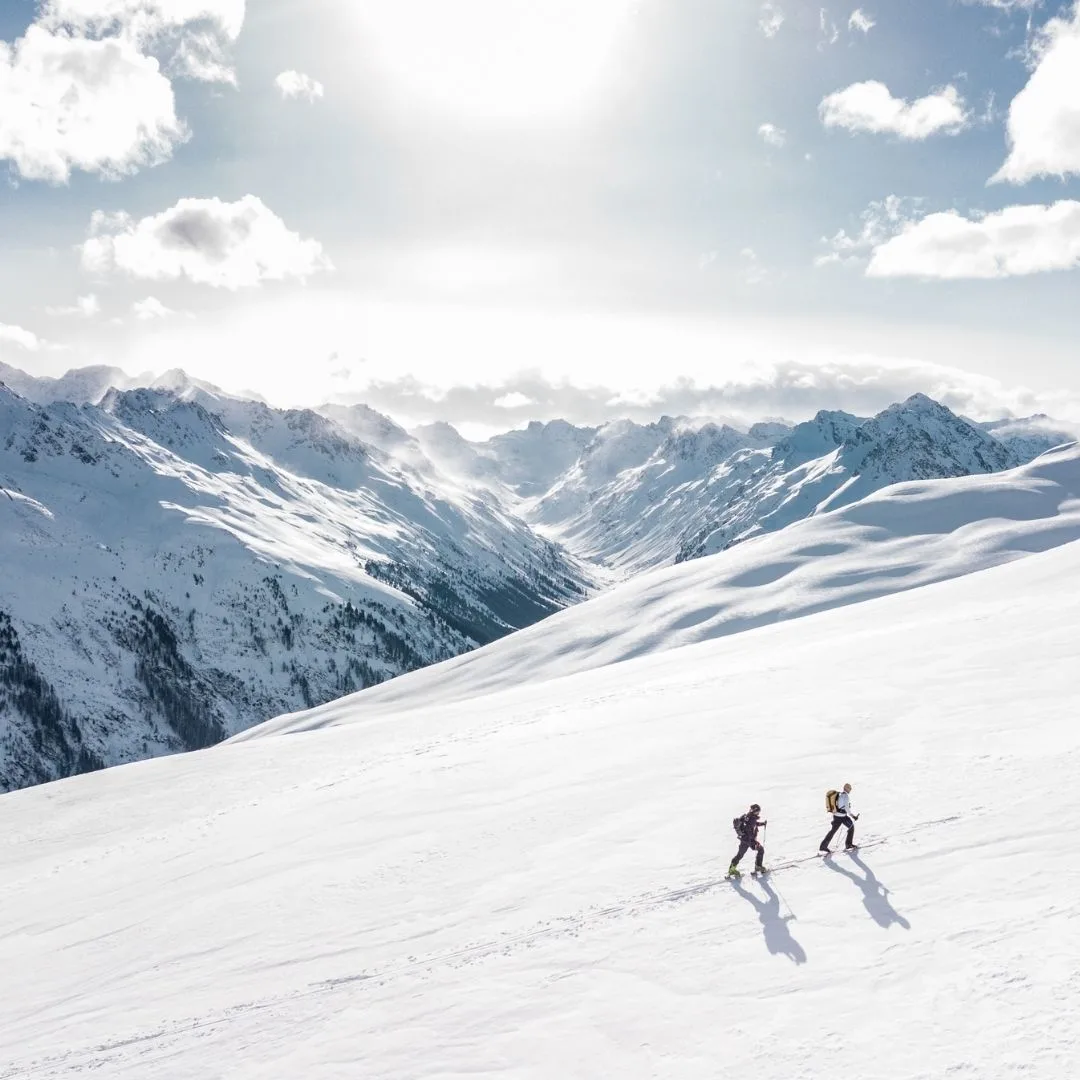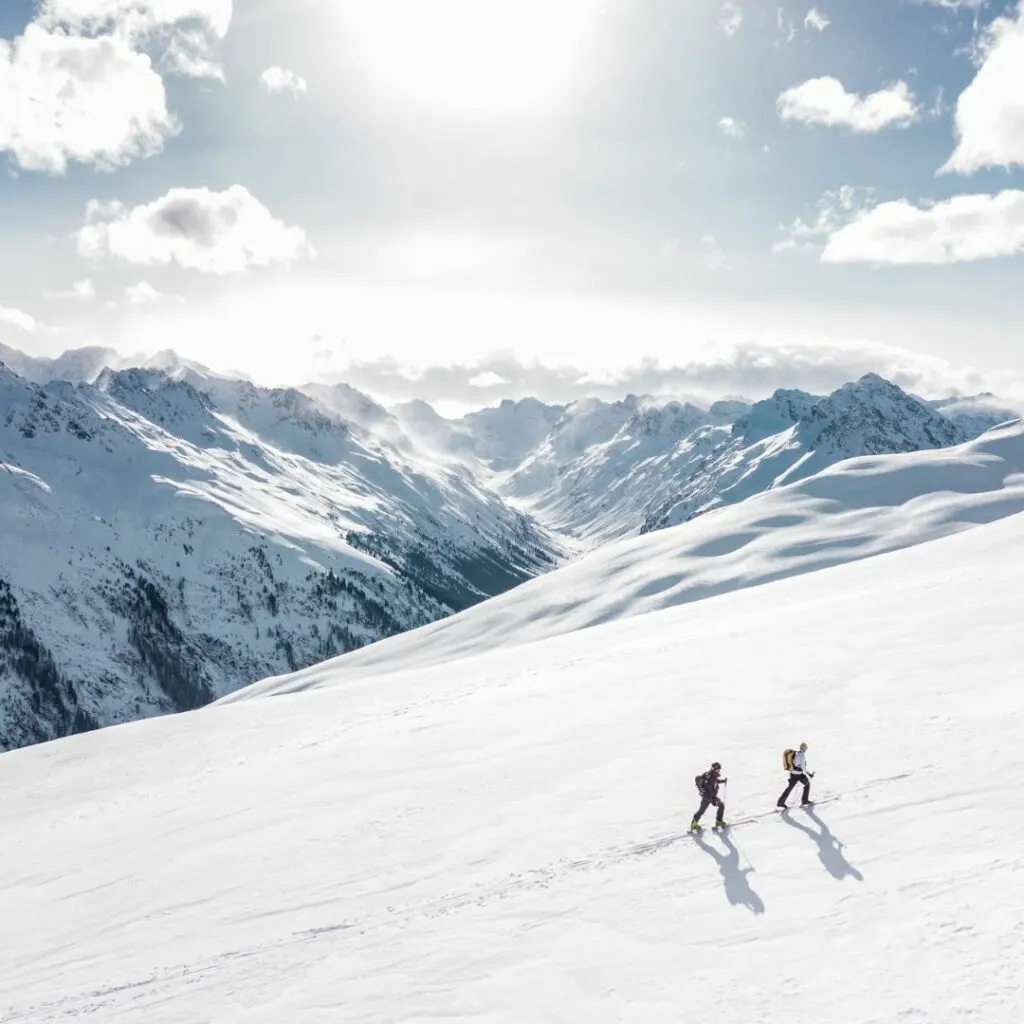 Hike in Near Yosemite Valley
Yosemite National Park is a hiker's paradise. Trails vary in difficulty and length, there is something for everyone. Due to icy conditions, some trails are closed due to Yosemite Weather January.
However, many of the trails in and around Yosemite Valley are open!One of the best winter hikes in Yosemite is the Yosemite Valley Floor Trail.
It's a great option if visitors are looking for an easy hike and has some amazing views. The trail is mostly flat and takes about two hours to complete which makes it kid-friendly.
Another hiking trail close to the Valley is a short walk to Lower Yosemite Falls. Yosemite Falls is the highest waterfall in the park and one of the highest in the country.
There is no water flowing in January as the waterfalls are caused by the snow melting.
The waterfalls are best viewed in April, May or June. However, Yosemite Falls is still stunning to see in January.
The walk to the bottom is easy and the area is popular for some of the winter wildlife. Deer are occasionally seen drinking at the bottom of the falls.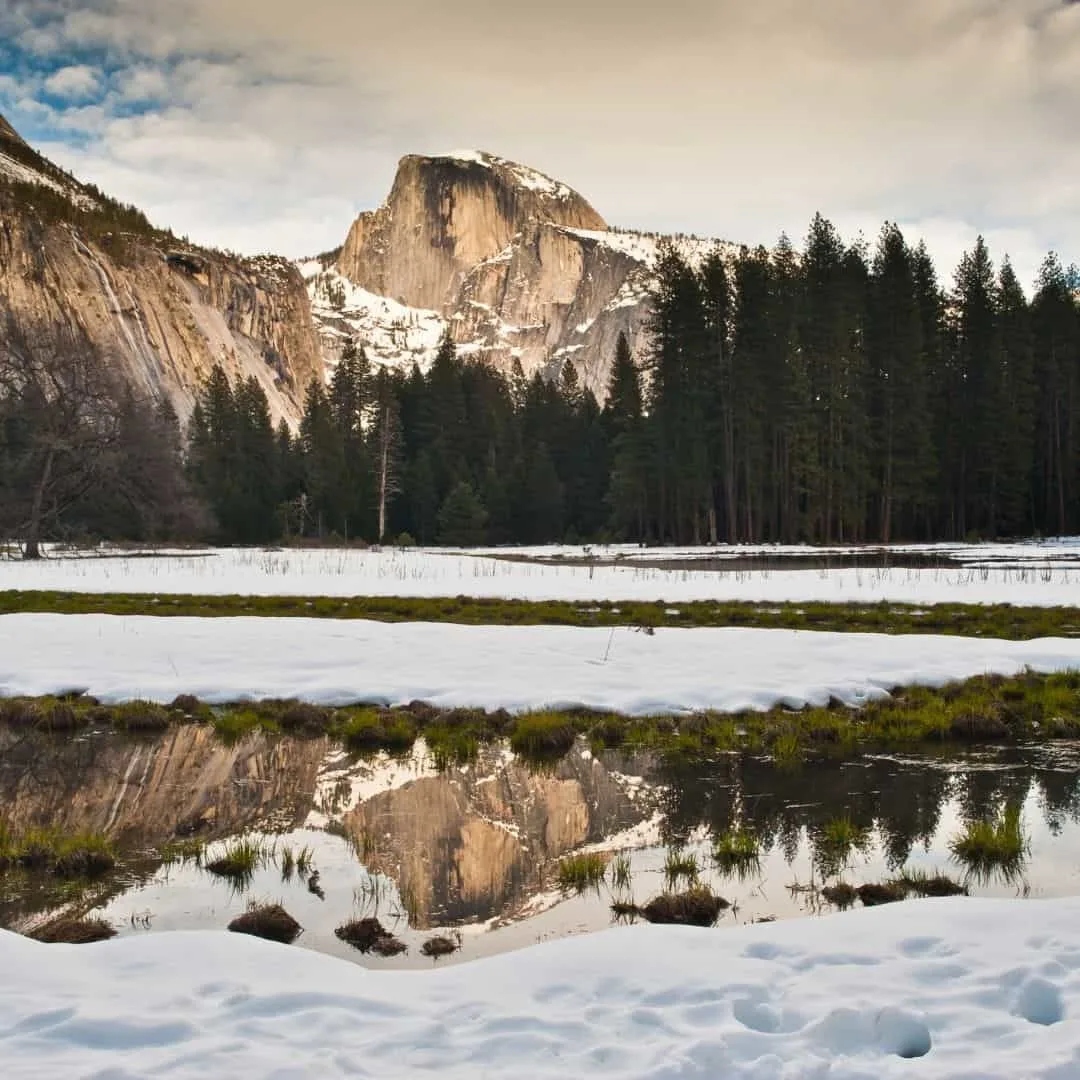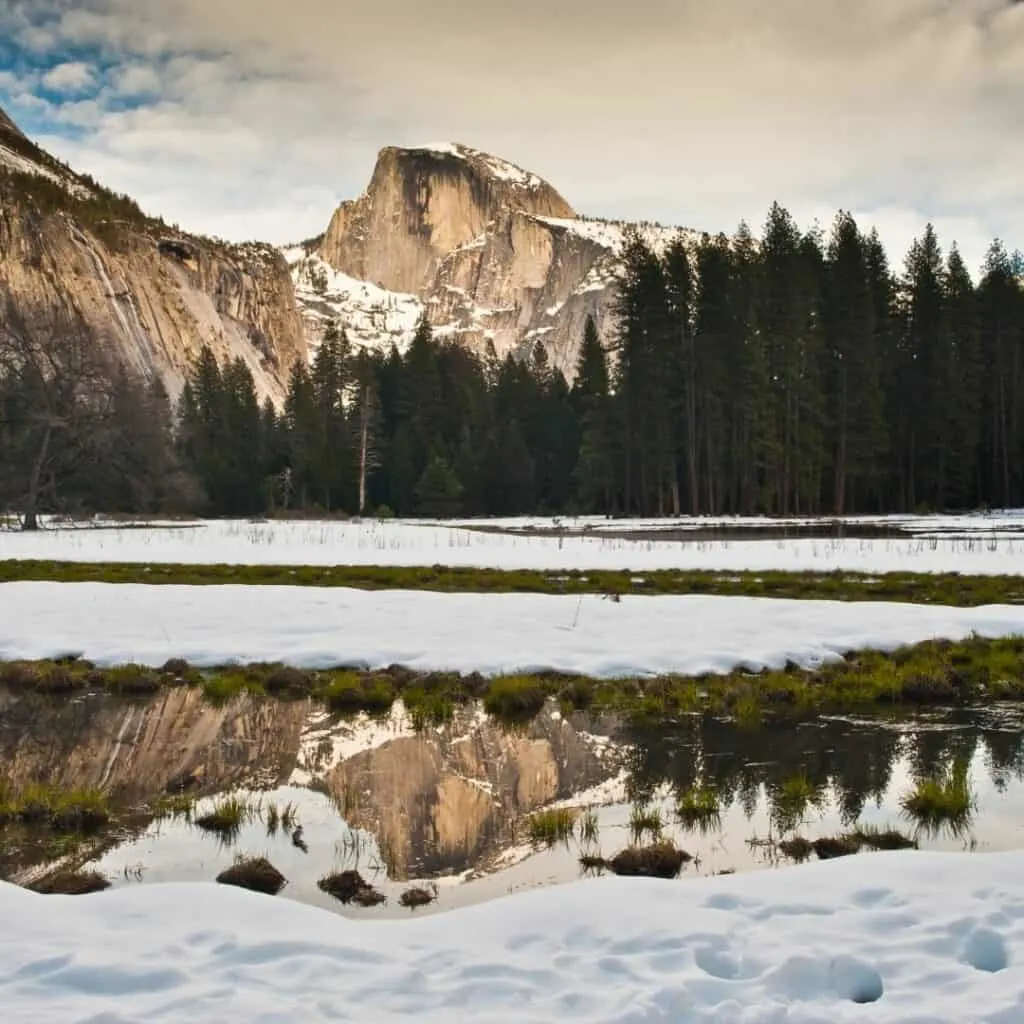 Snow Shoe Hikes
For a longer hike, head to Mirror Lake. The lake may have dried up, however, it's still beautiful. The trail is popular in spring as there are wildflowers all around.
In winter the wildflowers are replaced with snow and is truly a winter wonderland. The trail is 9.8km and the scenery varies every kilometre. Imagine stunning mountain vistas, a creek, and delicately frosted regions.
It is worth noting for wildlife lovers, coyotes which can be seen in Yosemite in January Weather.
A short drive away from the Valley is Mariposa Grove. It is home to approximately 500 mature sequoias and some are over 2,000 years old.
The grove is one of the most popular stops in the park especially for visitors with kids. In the winter, Mariposa Grove is a little more difficult to access, which is one of the reasons it may be quiet.
The road leading to the trail is closed in winter. Visitors can park and hike about two miles to the entrance.
Once in the grove, there are several trails to choose from. The most popular one is 10km and takes visitors to some of the most popular trees.
These include the Grizzly Giant, Fallen Monarch, California Tunnel Tree, Three Graces and the Wawona Tunnel Tree.
Both rails are sure to have a good amount of snow. To stop shoes from sinking into the ground, snowshoes should and should be an essential item on a packing list for any trip to Yosemite in winter.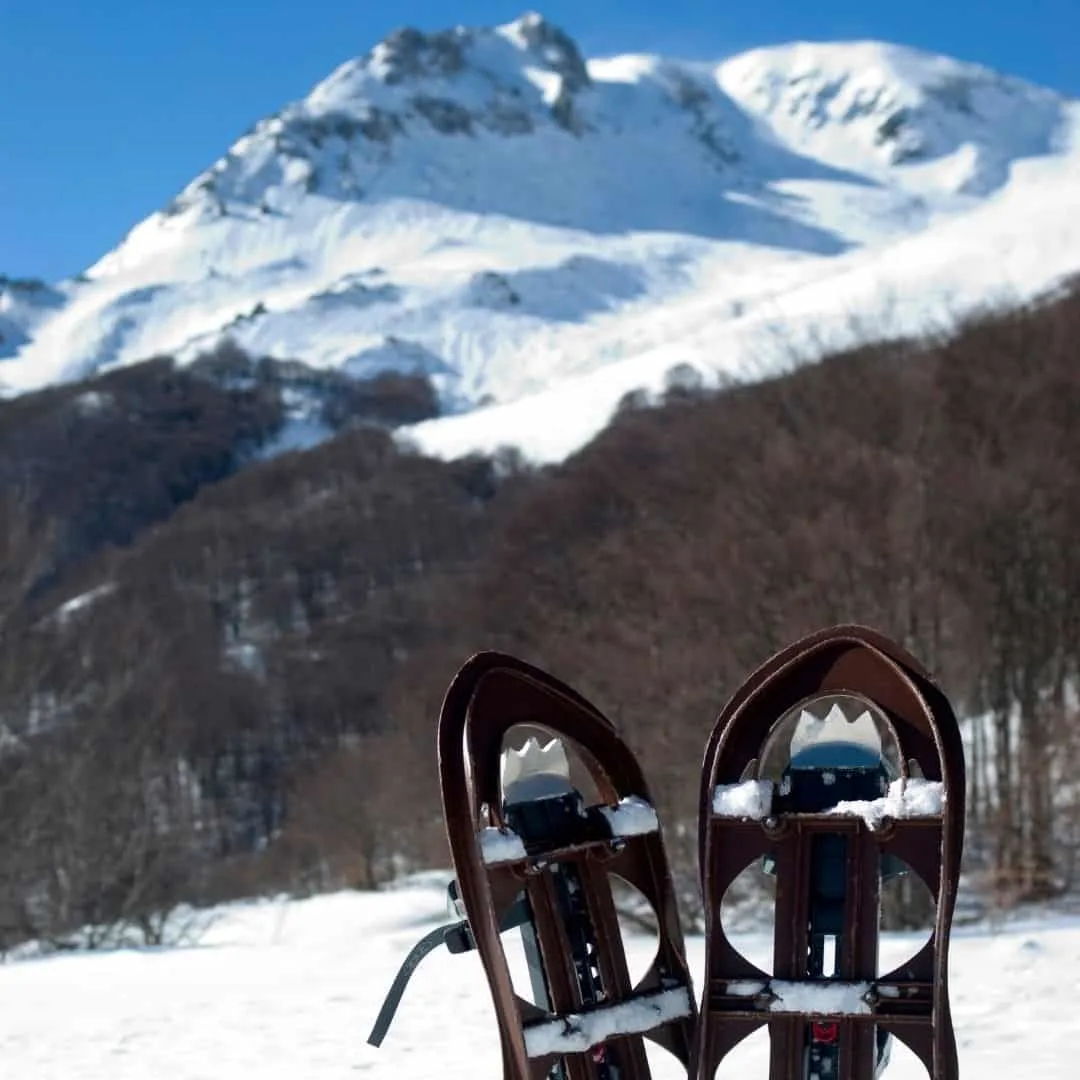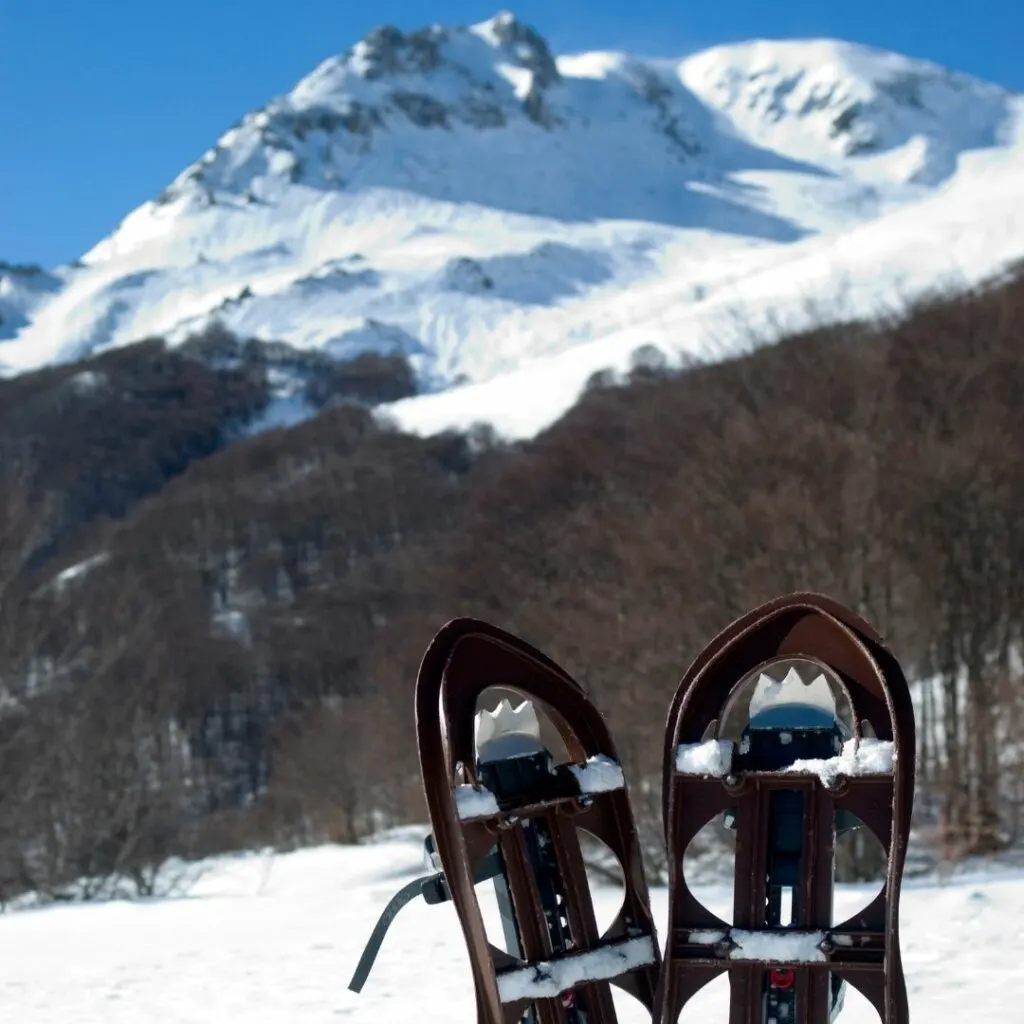 Ice Skating at Half Dome
Ice-skating is one of the top things to do in Yosemite in January. The ice rink is located near Curry Village, next to Half Dome. It opens in December and shuts around March.
The ice rink at Yosemite is one of the finest in the United States with stunning views all around!
It generally opens in the afternoon for a few hours and again in the evening. The hours are extended during the weekend, as the crowds pick up.
There is no need to make a reservation; simply show up on the day and purchase a ticket at the Curry Village Tour & Activity Desk.
The stand opens fifteen minutes before each session begins, so it's a good idea to arrive early if the park is crowded.
Each session costs $14 and there is an extra $5 charge for skate hire. The area can get quite crowded during opening times and many visitors warm up around the fire rings sipping on hot chocolate.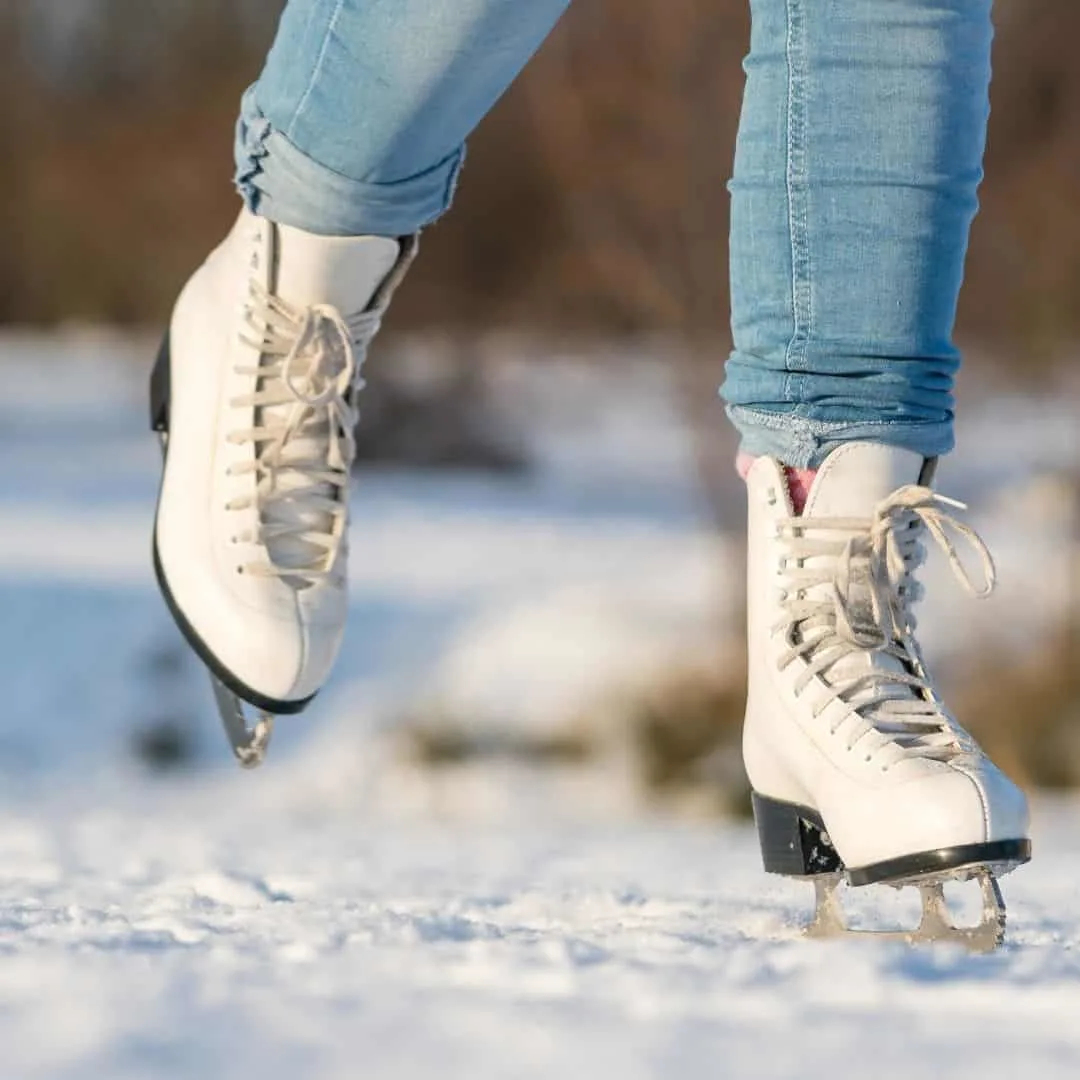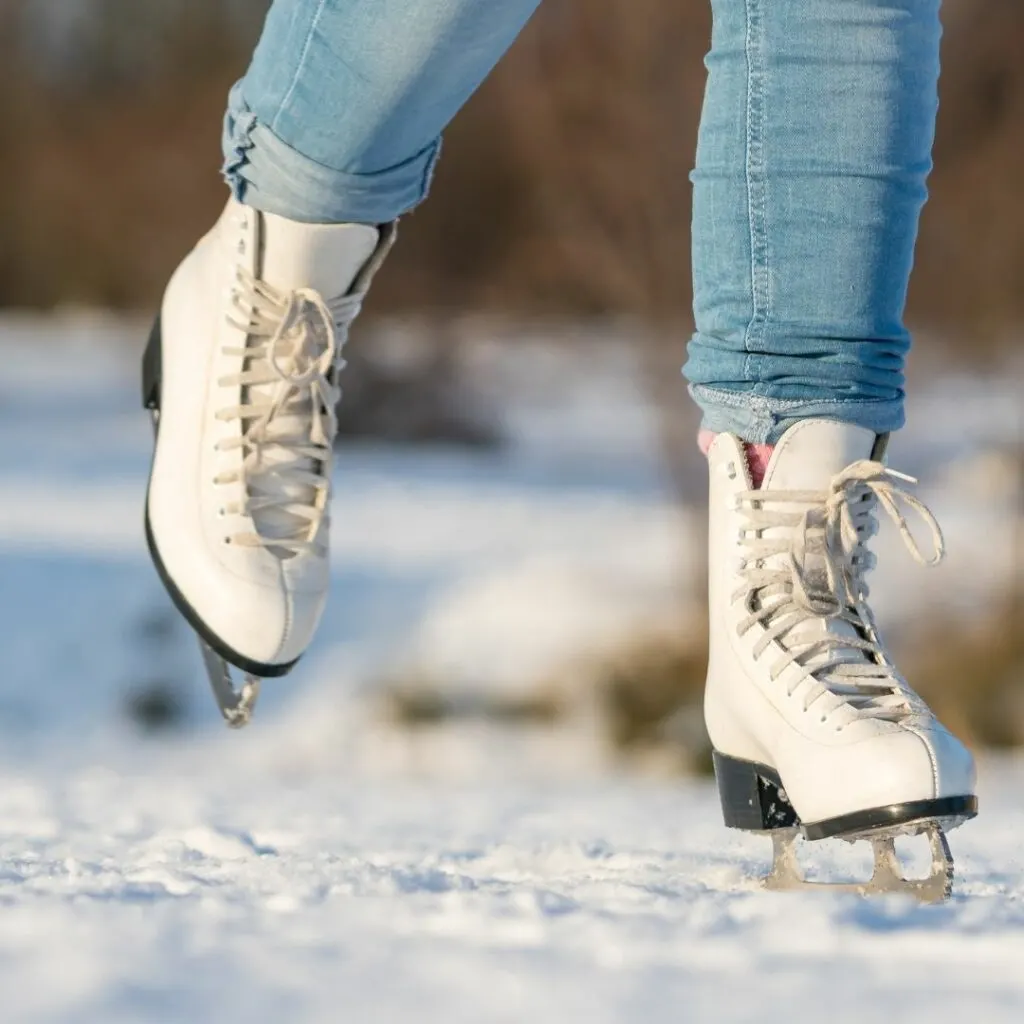 Stay Indoor in Yosemite
Some may like an indoor break from the cold in Yosemite National Park January, there are a couple of places to visit.
Stop at the museum in Yosemite Valley to learn about the park's history and learn how people have interacted with Yosemite over time. It is a great way to start a trip and learn what visitors can do in Yosemite.
Located next door to the museum is the Ansel Adams Gallery. It has breathtaking photographs of many of the park's renowned locations. There are workshops throughout the year to participate in.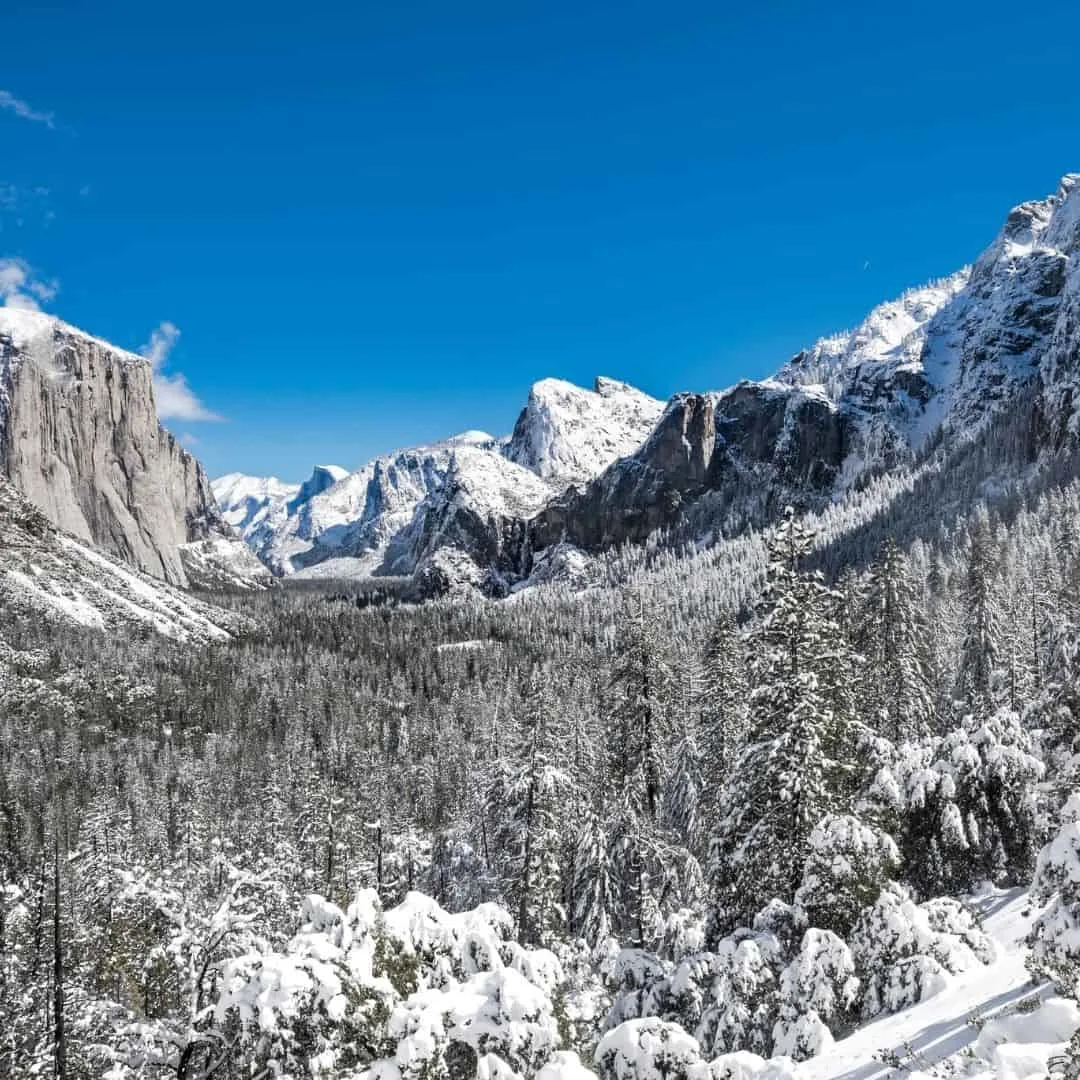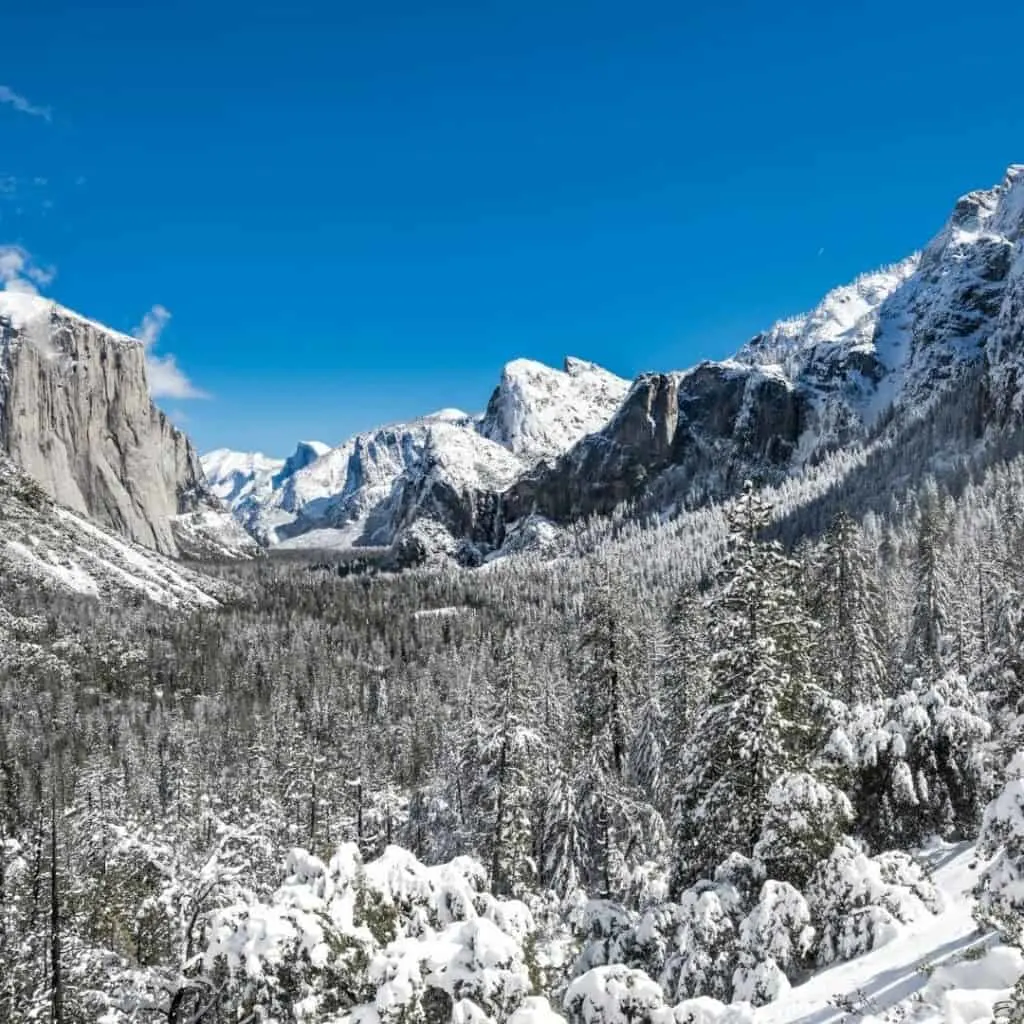 Other Things to do in Yosemite in January
The perfect way to spend a day in the snow is tubing and sledging. If you are looking for an adventure with friends or family, there are plenty of options at Badger Pass!
With so many activities available it's hard not to find something that suits every craving–from building snowmen all winter long (or just one)to riding down hills together on bumpers.
Badger's Pass has an entrance fee and there are many places to rent equipment for the day.
If you don't want to go too far from Yosemite Valley they can ask at Curry Village where they should go tubing or sledging. It depends on the weather and the area can change every day.
Choosing to go tubing or sledging around the Valley is free and can save a little cash. Alternatively, head to Fish Camp just outside the South Entrance.
A few miles away is Tenaya Lodge where there is a range of activities for visitors to enjoy from ice-skating to tubing.
Families visiting Yosemite with kids can build a snowman, have a snow fight or simply make their own fresh tracks in the snow. There are plenty of things to keep every member of the family amused.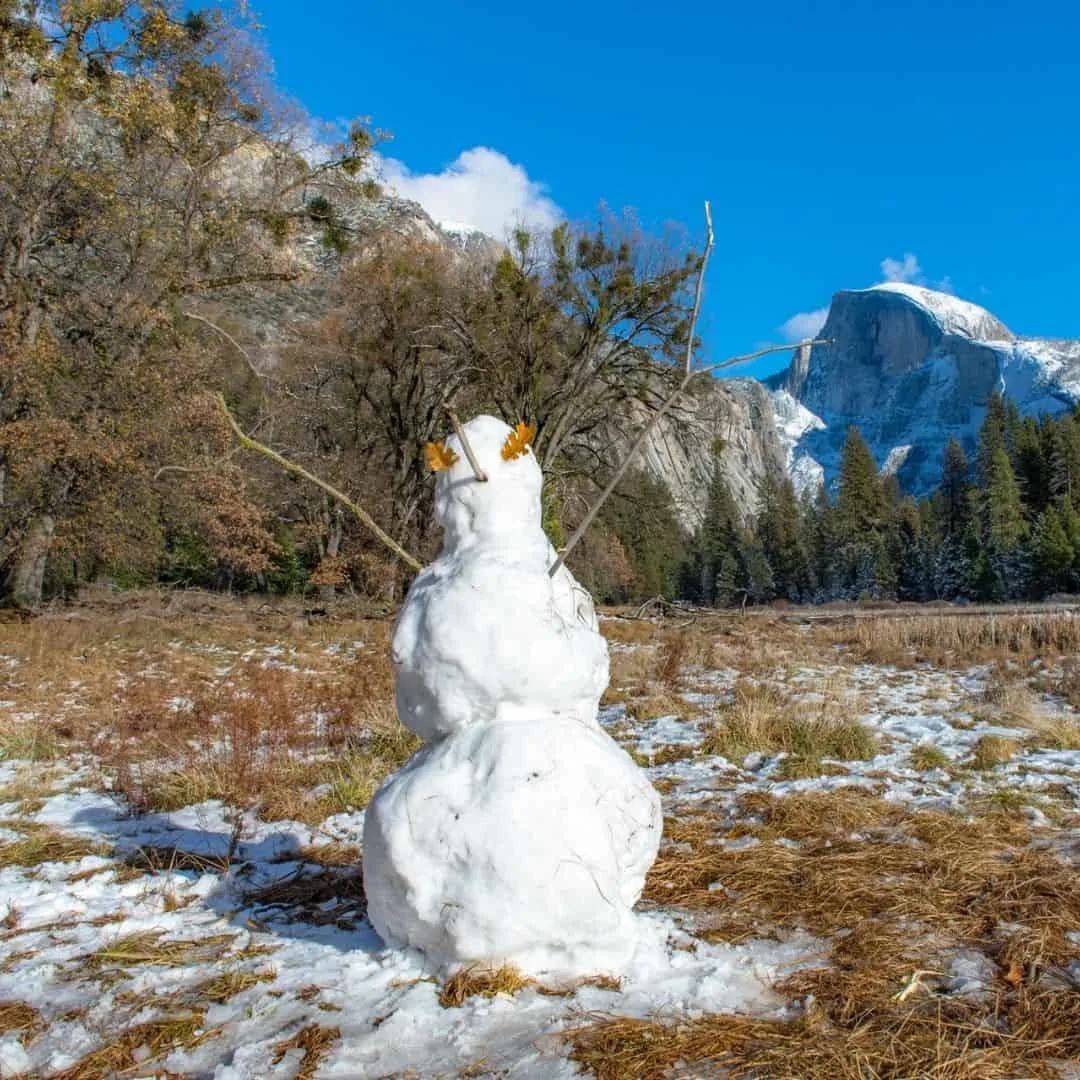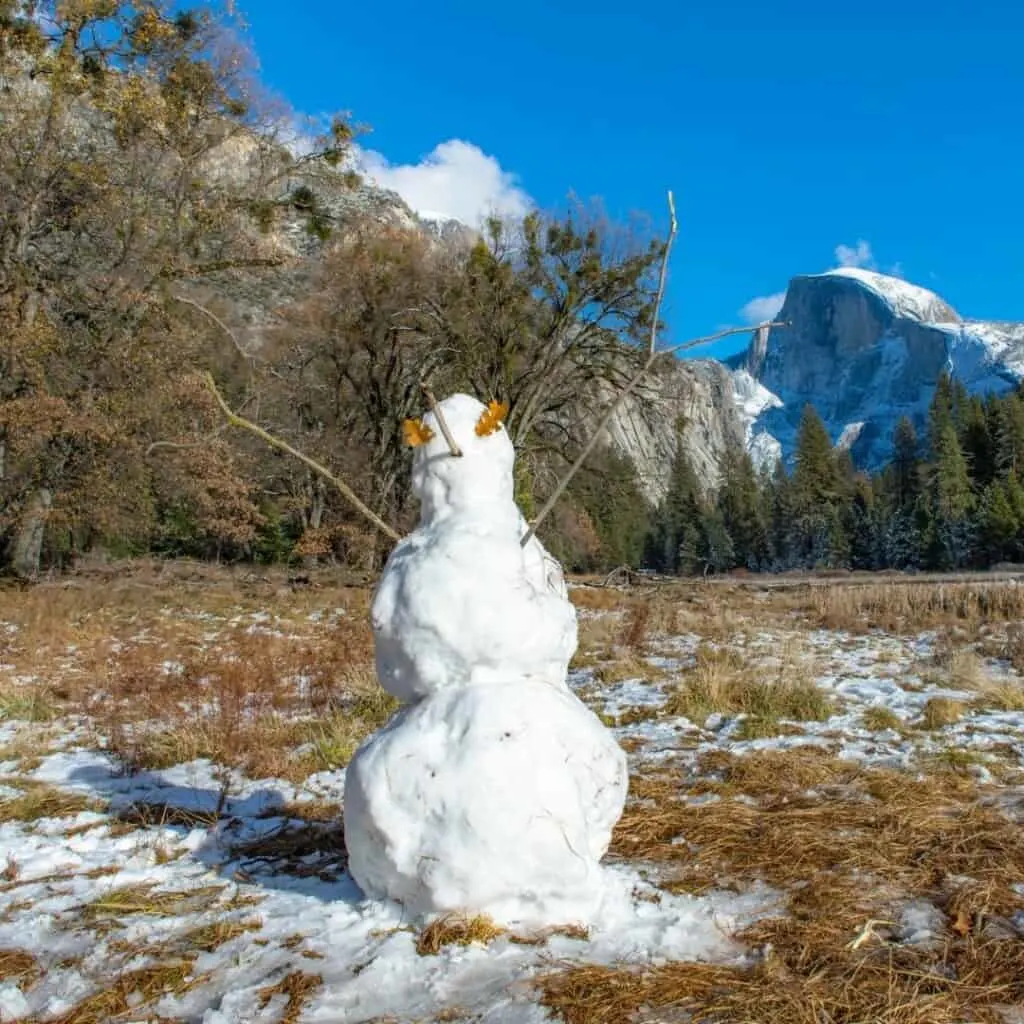 Take a Tour of Yosemite
Yosemite National Park Weather in January can be unpredictable so it may be a great idea to take a tour from San Francisco. It is the closest major city to the park there are plenty of tours to choose from!
The most popular tours for visiting Yosemite in January is the San Francisco to Yosemite Park Small-Group Tour
It combines some of the well-known attractions including El Capitan, Half Dome, Bridalveil Falls, and Sentinel Dome with the experience of a professional guide.
Transport to and from San Francisco is provided and there is also free time to explore independently.
Find out more details about the San Francisco to Yosemite Park Small-Group Tour here.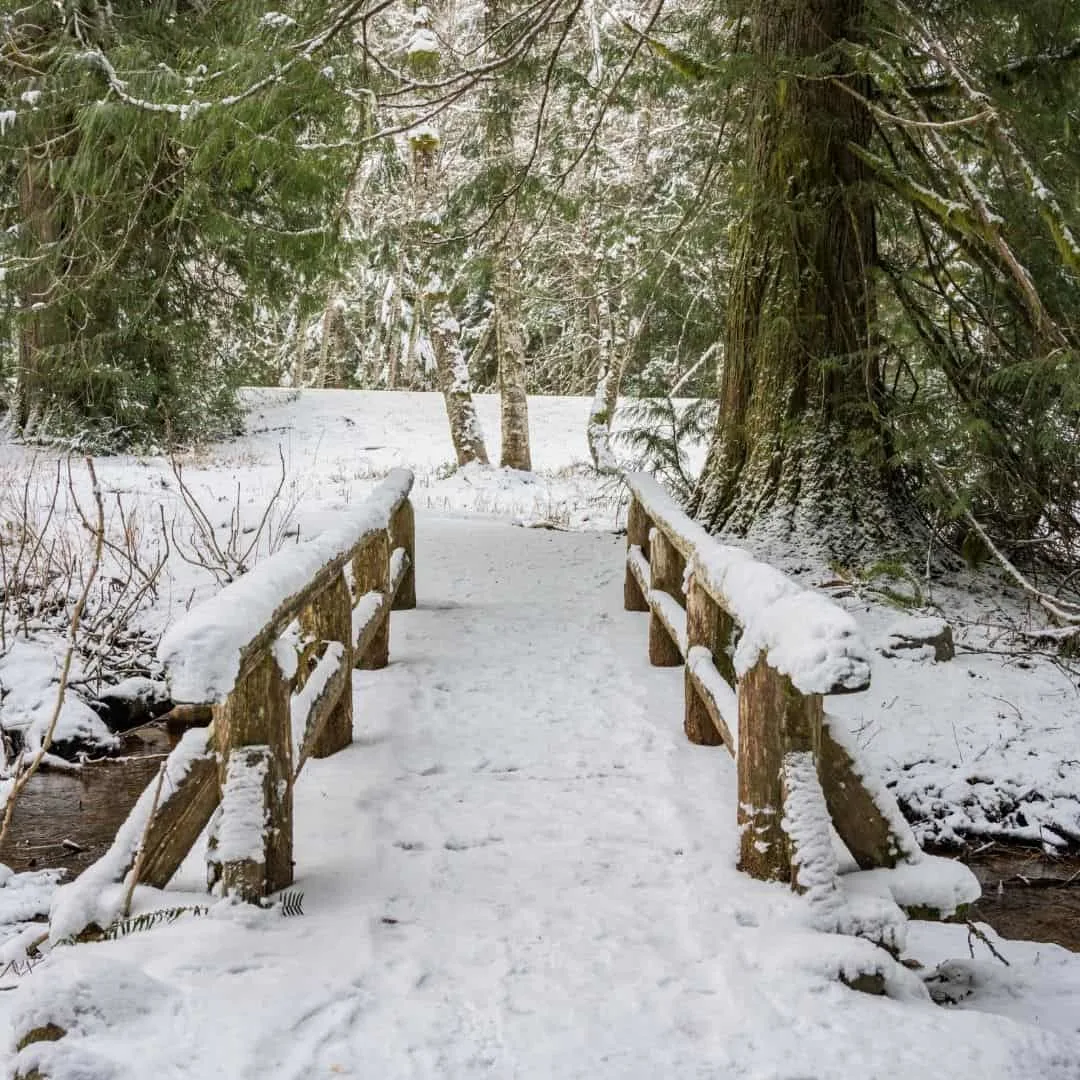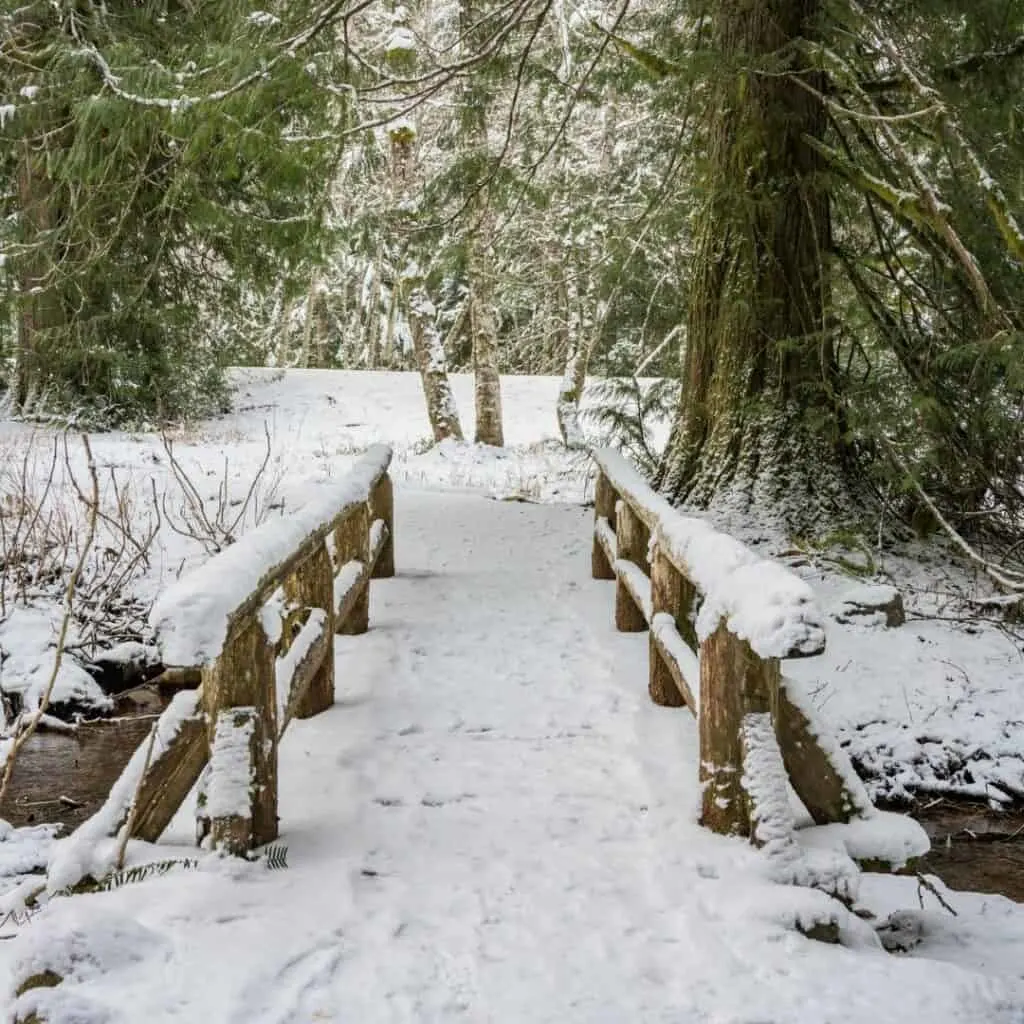 January Packing List
A packing list for Yosemite in January is similar to any other late fall or winter month. It should be made up of lots of warm clothing.
Like mentioned above, the temperatures in Yosemite Valley can be cool. They drop even in the high country.
Some items visitors shouldn't leave home without are hats, gloves, jumpers, thermals and a waterproof and windproof winter coat.
One other essential item is snow boots, thermal socks. If the boots are new, make sure to wear them in before visiting.
A few things visitors may not think of bringing are sunscreen and sunglasses. Even though it is winter, sunscreen and sunglasses can be necessary to protect skin from the sun.
There are a few sunny days in Yosemite in Janaury and it is important to stay protected.
A Yosemite National Park map is helpful to find trails and roads around the park. The signal is not very good in Yosemite, so don't rely on a phone.
If you have hiking in your itinerary, make sure to download the AllTrails app. It costs just a few dollars and is really helpful when off grid.
Yosemite has many amazing photo spots around the park, the perfect place to capture some stunning images. A phone camera can take some good photos, however, nothing compares to a professional camera.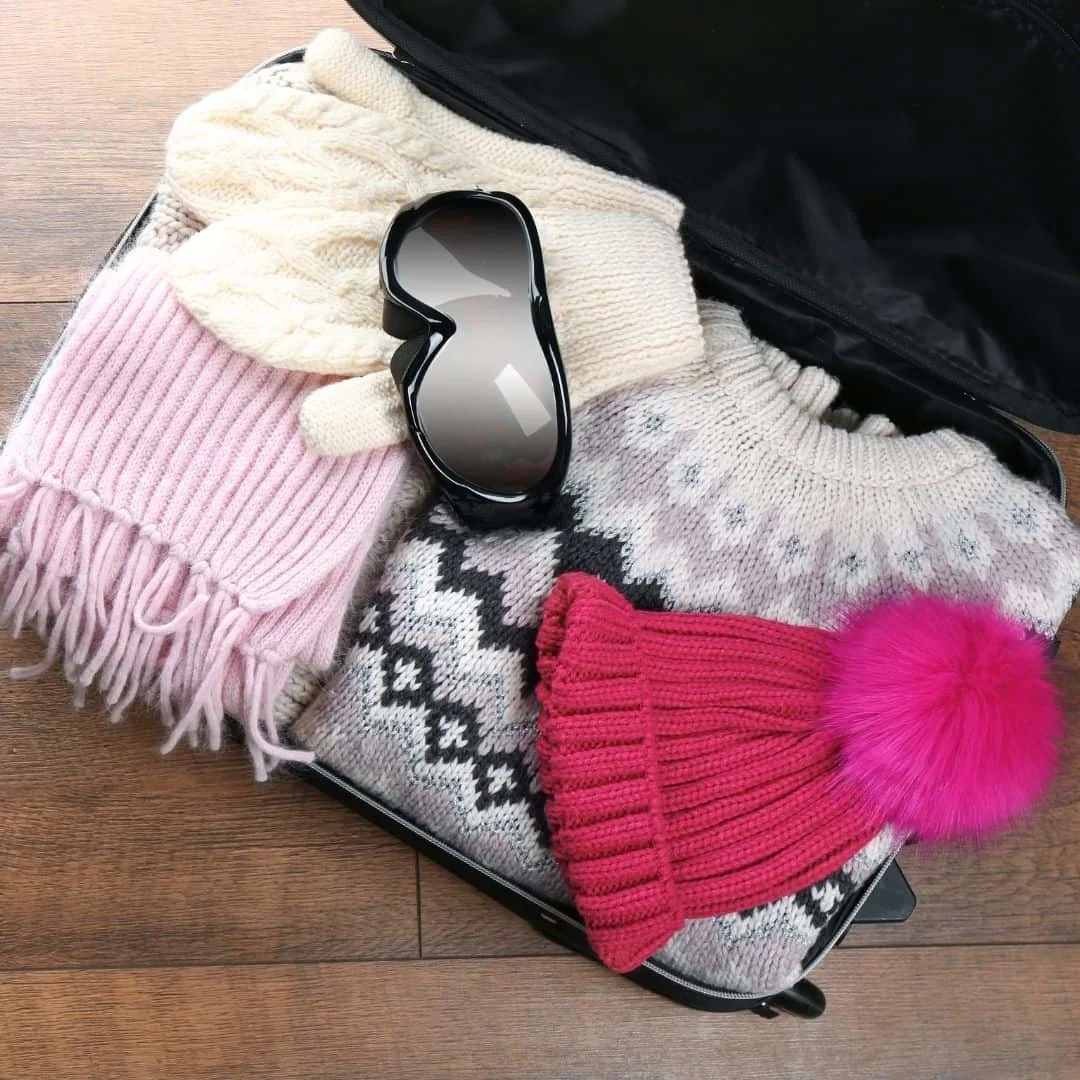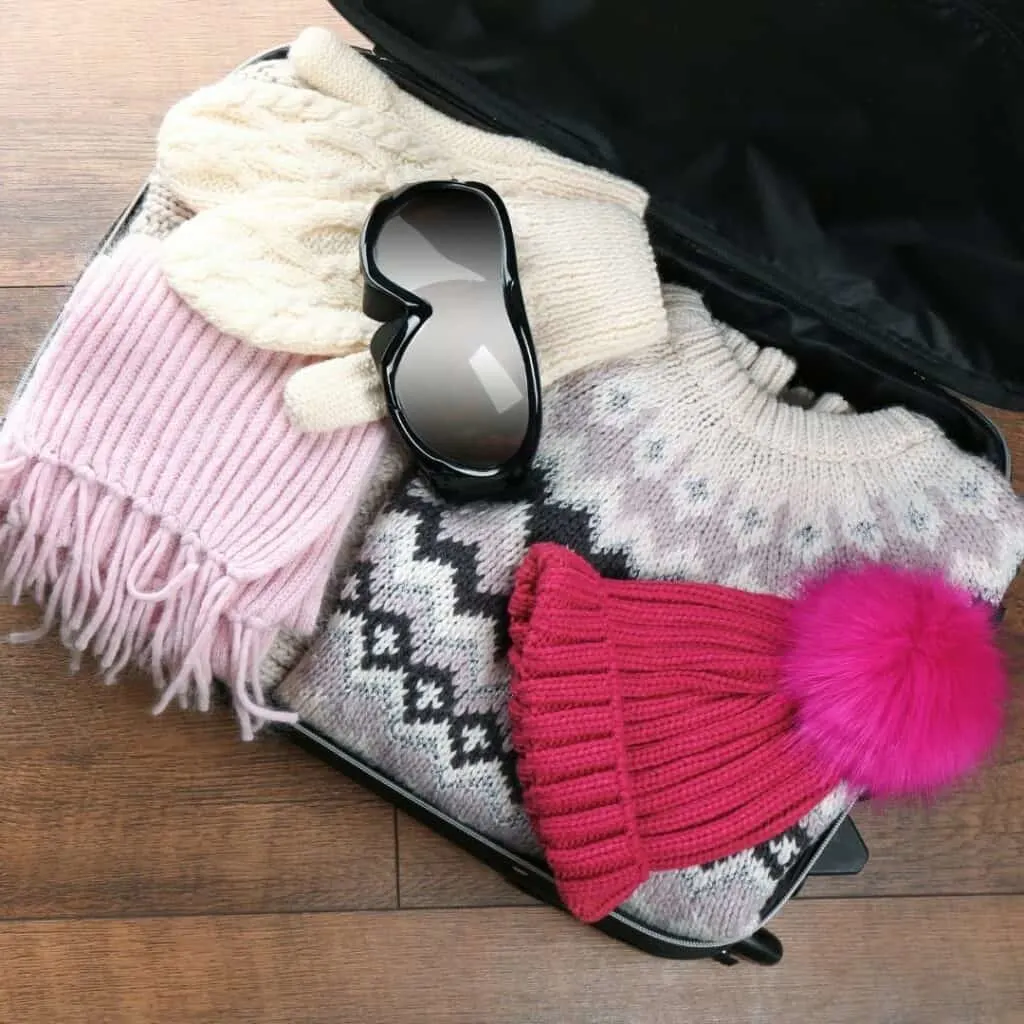 What Else to Know about Yosemite in January
With snow and ice on the road, the park recommends bringing snow chains on vehicles. Generally chains are required from November to March and anyone not adhering to the rules may be refused entry.
There are certain parts of the park where vehicles are inspected!
For those travelling from sunny California they may not be used to putting chains on their tires. It is a great idea to practice before arriving at the park.
There are usually fewer cars on the road, however, vehicles should still drive slowly. The bends can be sharp and there is still plenty of wildlife around.
Ensure vehicles are prepared for wintry conditions. This can include deicer for the windscreens and antifreeze.
Another point to mention is the park's 'Leave No Trace' policy. Visitors should leave any area in the park the way they found it. Pick up any trash and only use the trails.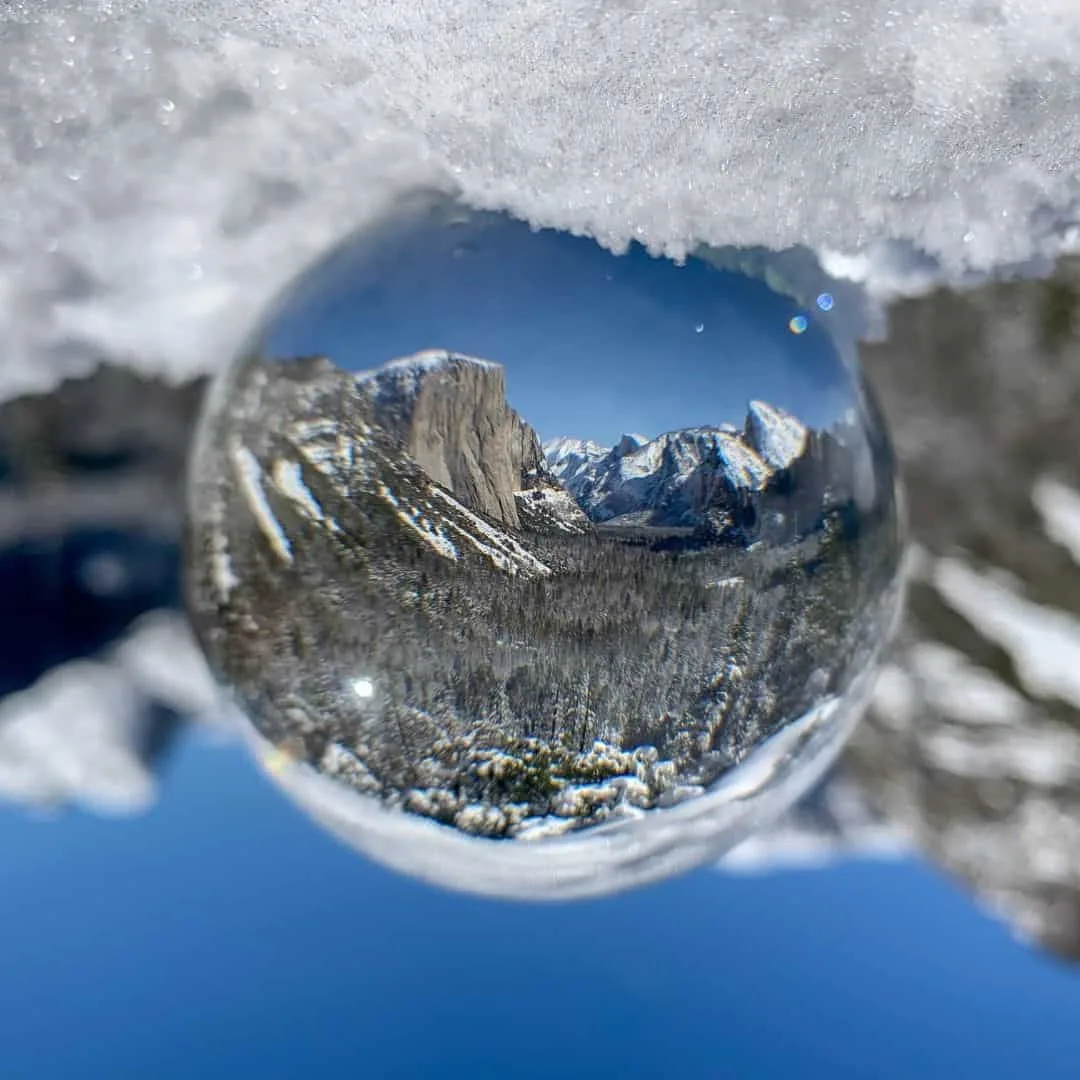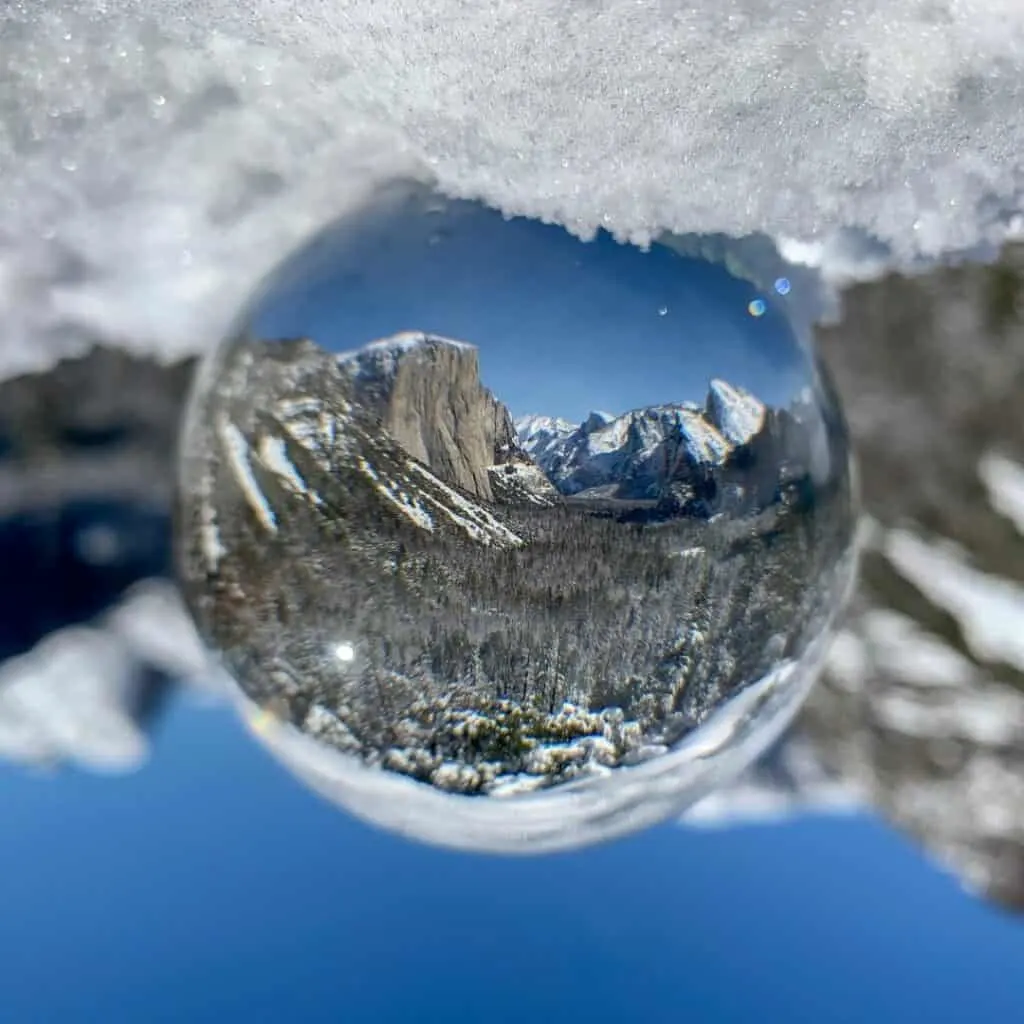 Camping in Yosemite in January
Camping in Yosemite is an amazing experience. If visitors are prepared for the cold and can withstand the weather, it is an excellent alternative to staying in Yosemite National Park hotels.
There are several campgrounds open throughout the year in Yosemite. North Pines is one of the most popular. It's located in Yosemite Valley and has breathtaking views of the park.
It's vital to remember how cold the park is before leaving, as well as how drastically the temperature drops at night. It's critical to bring the appropriate gear.
A sleeping bag is one of the most important things to have. Many good brands clarify whether they're designed for Spring, Summer, or Autumn. Thermals are great to have and can be worn under snug pyjamas.
An organised option is Yosemite Classic Camping Trip is a fantastic way to make the most of a trip to Yosemite in January. combine a great itinerary and have the accommodation all taken care of. In fact, there is breakfast, lunch and dinner included in the price.
Along with four night's camping in Yosemite, guests are shuttled to and from the various tours around the park. An experienced guide is always on hand to answer any questions and to provide more insight into the many wonders all around.
Click here for more information on a Yosemite Classic Camping Trip.
Heated Camping and Glamping In Yosemite
One of the most popular places to stay in the Valley is in Curry Village. The heated tents can sleep up to four and are great for families and couples. There are no private bathrooms, however there is a shared bathroom on site.
A more private option is a cabin in Curry Village. They are right beside the heated tents and come with the same great view of the mountains.
It is the heated tents can book up quickly so it is important to book them in advance.
To find out more information about Curry Village click here.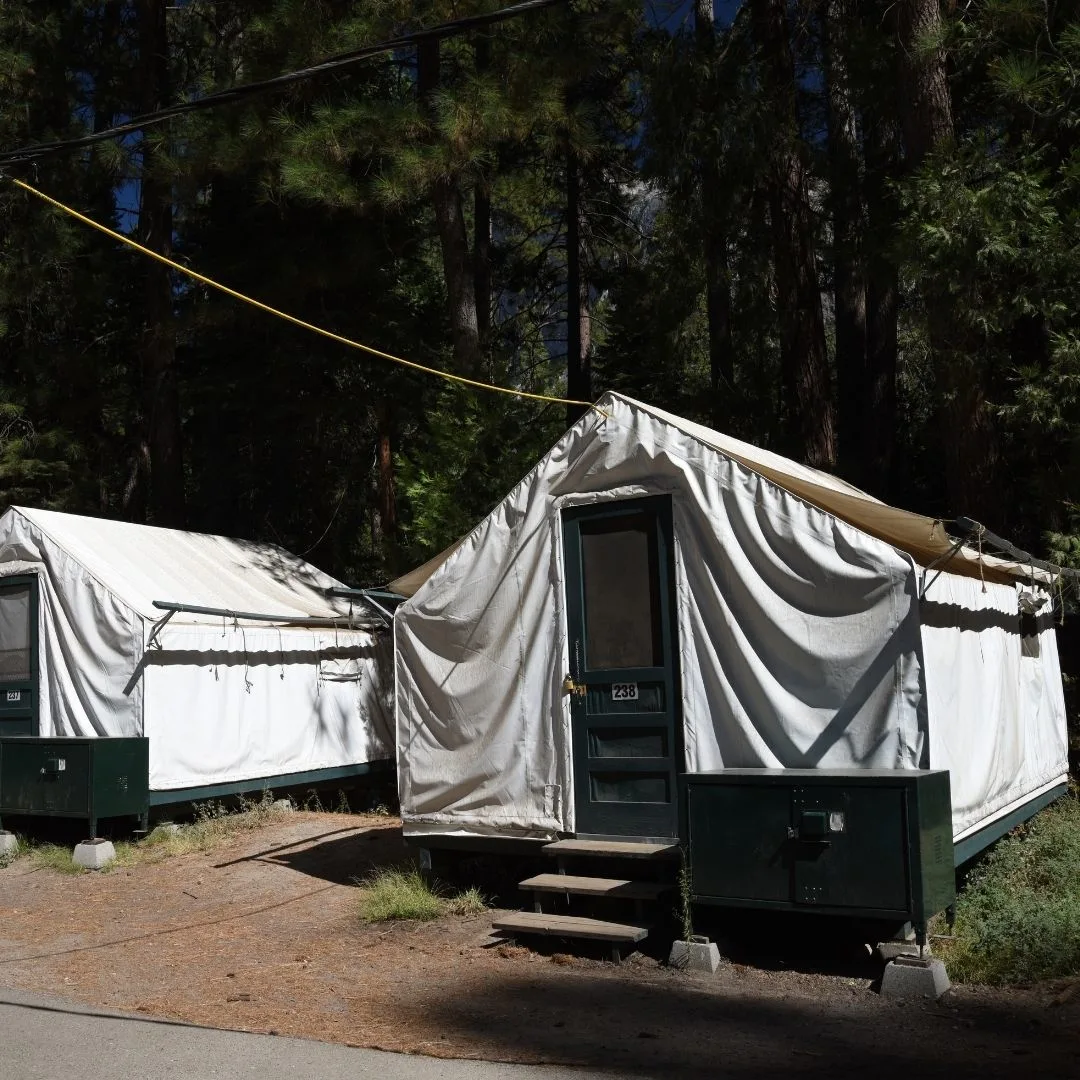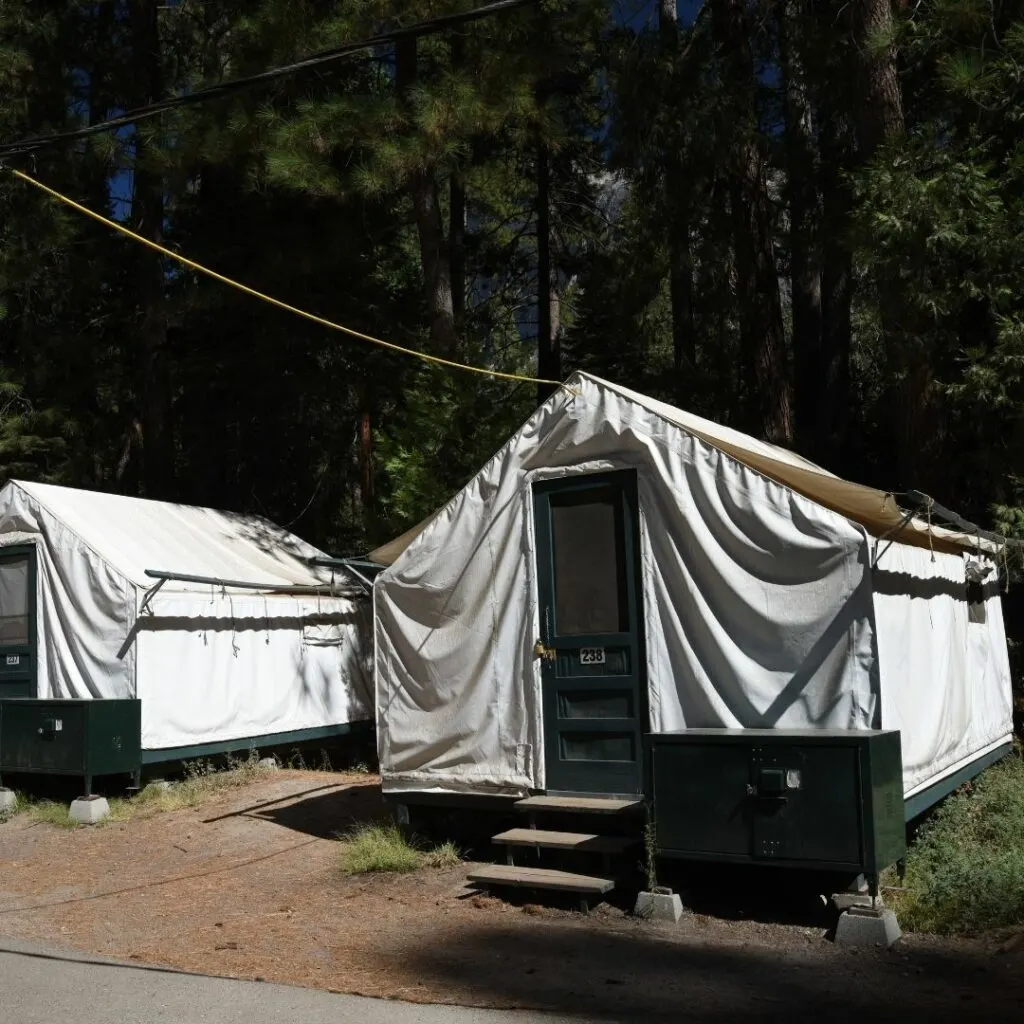 Stay at an RV Park in Yosemite
The majority of the campgrounds accept RVs. RV Parks do not have hook-ups, however, most sites have toilets and dump stations.
It is easy to rent an RV for the trip and such a great way to explore the park.
Click here to make a reservation at one of the RV Parks in the Valley.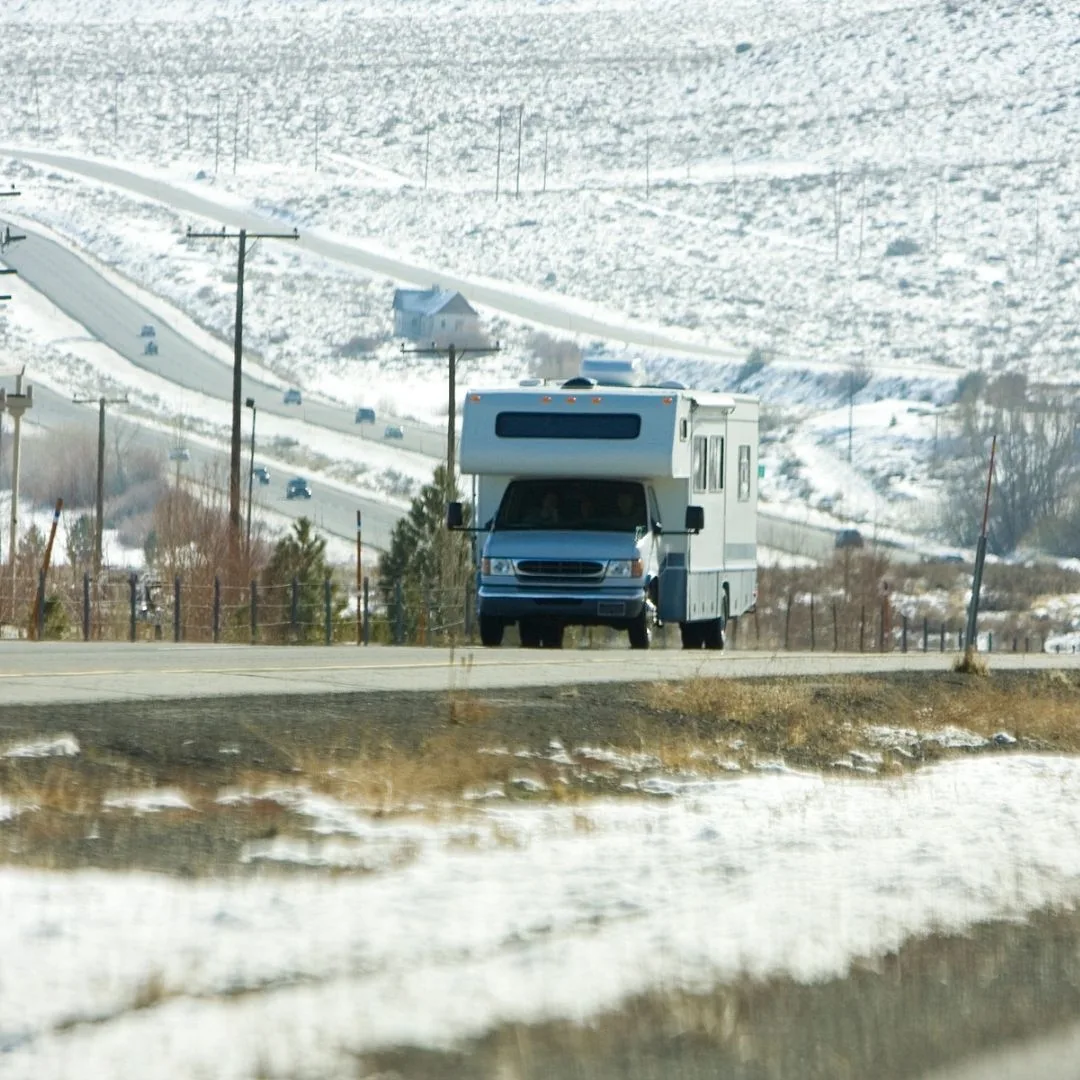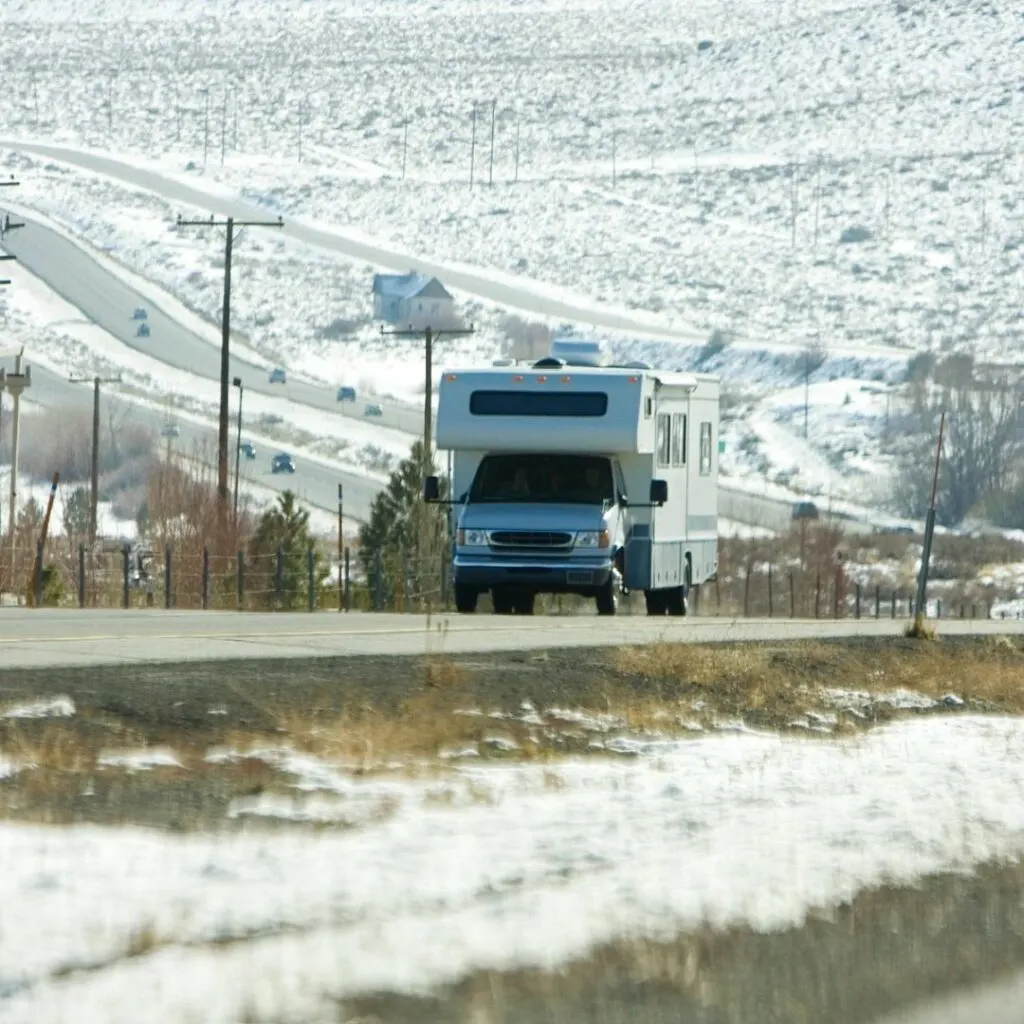 Other Accommodation in Yosemite
The west side of the park has a number of holiday homes and cabins to rent. The vacation homes in Yosemite National Park are located far apart, providing solitude for visitors.
On the west side of the park, there are a number of holiday homes and cabins to rent The holiday homes in Yosemite National Park are the perfect escape.
They come in a variety of shapes and sizes and can accommodate large groups as well as smaller places for couples. Some have wood fires and hot tubs which are perfect for the winter months.
They have become increasingly popular due to the pandemic as many visitors are seeking a place away from crowds. It is important to book in advance to avoid disappointment.
To book a vacation rental at Yosemite National Park click here.
Hotels in Yosemite Valley in January
There are three hotels in the Valley and visitors may choose for a comfortable stay. Yosemite Falls is just 750 yards from Yosemite Valley Lodge, which is one of the most popular lodgings.
While Yosemite Falls may not be flowing at this time of year, it is still breathtaking to see no matter the season.
The hotel is an excellent location close to pathways, restaurants and facilities the Valley have to offer. It is just a short distance from Half Dome and El Capitan!
The hotel is especially suited to couples and families. The rooms are spacious, and have several facilities on the premises, including a restaurant.
It's easy to see why this hotel is so popular with east access to explore the park while still getting some home comforts.
To make a reservation for Yosemite Valley Lodge click here.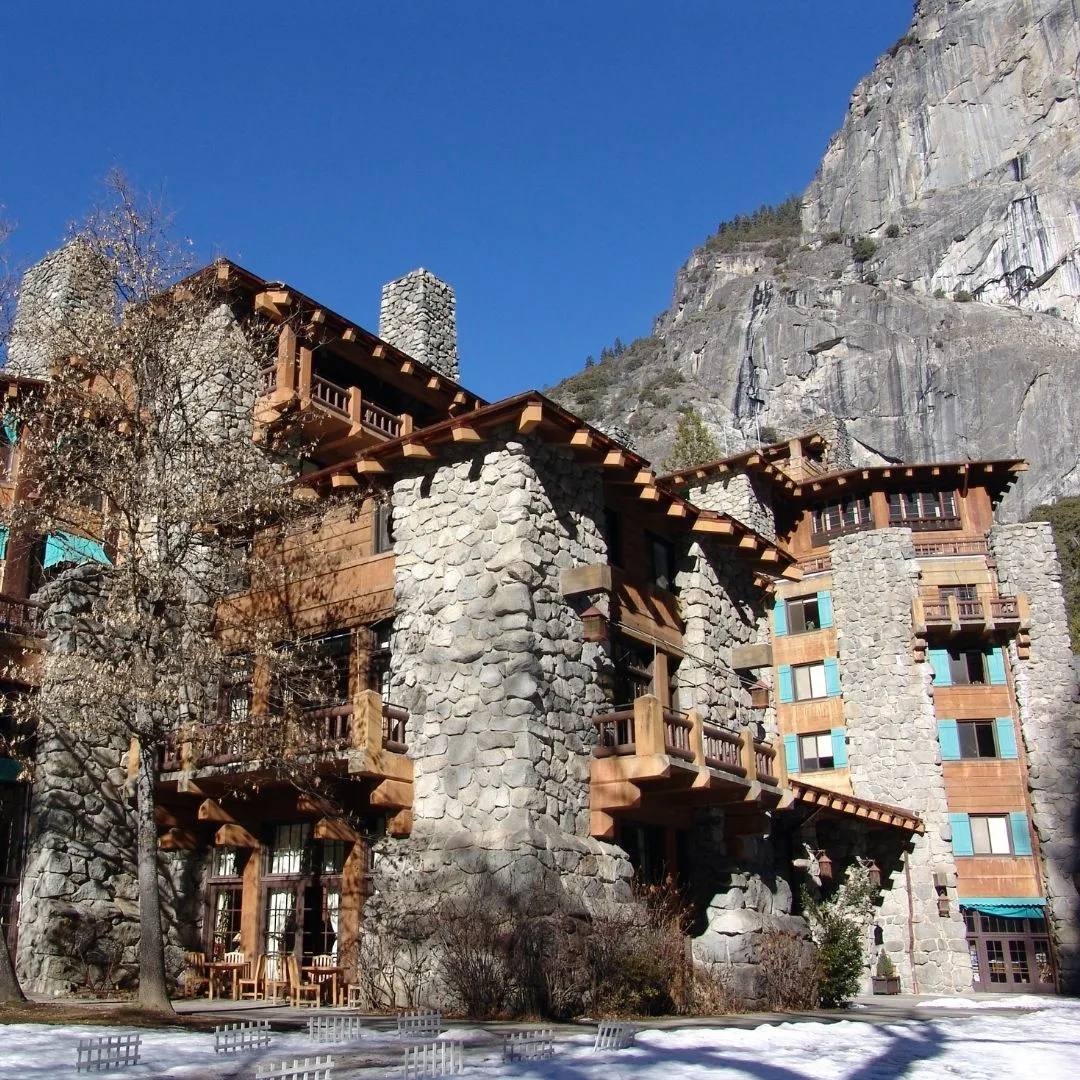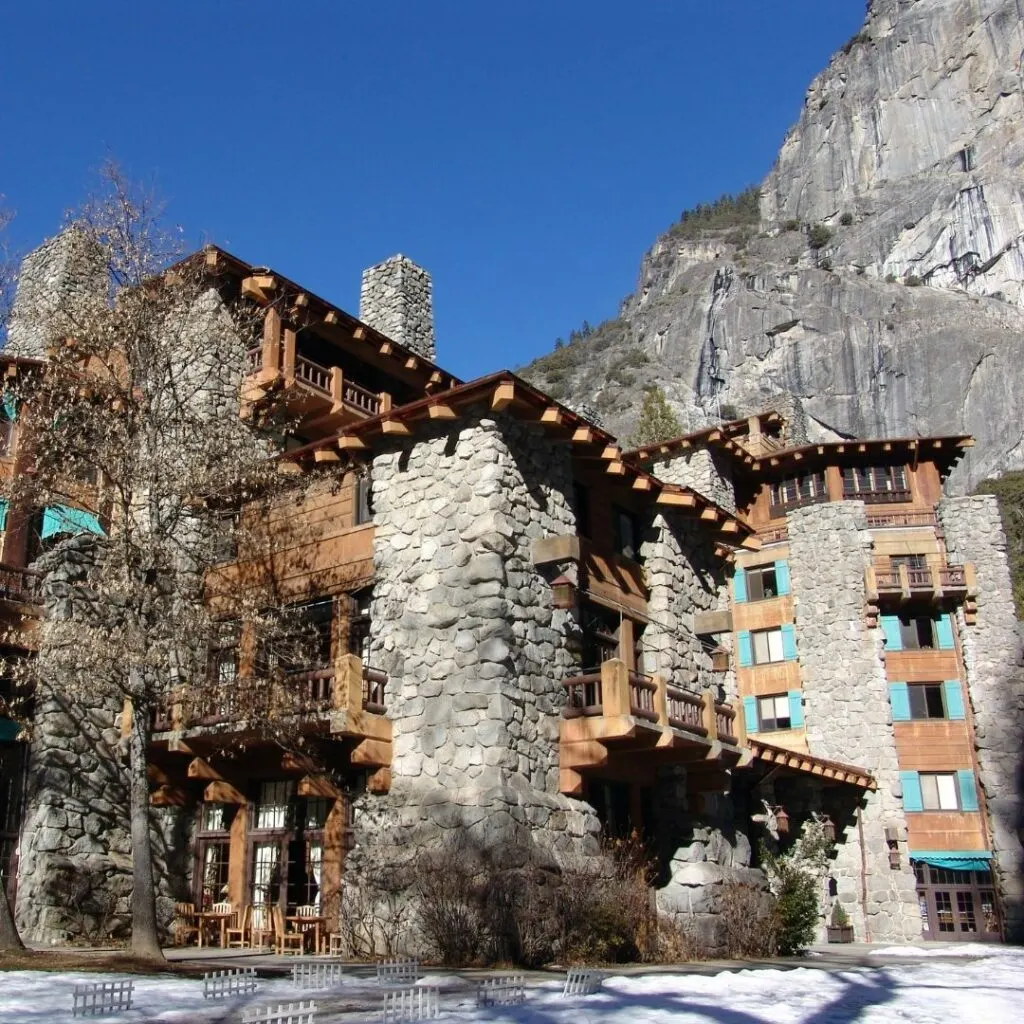 Hotels in El Portal
El Portal is the most popular place to stay and is just a ten-minute drive to the park using the South Entrance.
Located along the Merced River is Yosemite View Lodge and it is a little more luxurious. The hotel has four pools and a hot tub, perfect for relaxing after a long day exploring Yosemite.
There is an onsite restaurant and a nearby convenience store. The views along the river are breathtaking and while various room types are available, families may want to opt for one with a kitchenette.
Make a reservation here for Yosemite View Lodge.
Hotels Near Yosemite
Staying in a hotel closer to the northwestern entrances is a better option for anyone from the bay area. The Rush Creek Lodge is at least an hour's drive from Yosemite Valley.
There are several room types available for couples or large families. The outdoor pool opens in the summer and the hot tub is great to relax in.
Some other facilities include; a games room, sauna, spa, restaurant and shop onsite.
To book a room at the Rush Creek Lodge click here.
How to Get Around Yosemite in January
The majority of visitors to Yosemite drive or rent a car. It is the most convenient way to get to the park. It givesthe freedom to go to various areas of the park at any time.
Once at Yosemite anyone can use the free shuttle service. It goes to the famous areas of the park and runs throughout the day. However, it is dependent on weather conditions so always check it is running.
The best place to find out more information about the times of the free shuttle bus are at the visitor centres or in and around Curry Village, the hub and heart of Yosemite.
Top Tips for Visitng Yosemite in January
Make sure to check on the weather before arriving, there are a few ways to do it. In particular, check the website for any road closures.
There are webcams all around the park and they are a great chance to have a peek at what to expect before arriving.
Yosemite National Park has shops and there are towns nearby. However, they can be pricey and stock is limited. Before arriving stock up on any essentials. This includes gas!
Be prepared for cold weather and remember to take each day at a time. Like any time of year, the weather is unpredcatble and can change at the drop of a hat.
In winter time this can happen more. While staying in the park pay attention to signs and listen to any warnings from the rangers.
Service in the park can be spotty, so before heading up any mountain areas or less crowded areas of the park, check the conditions.
There are unlikely to be any bears in January. This doesn't mean rules about food and drink storage do not apply. Anyone camping must use the food storage containers to store food, drink and toiletries.
Those staying in an RV can use the storage provided. However, it must be stored correctly.
Is January a Good Time to Visit Yosemite?
Visiting Yosemite in January is an amazing time to visit! This is especially true if visitors want to soak in the solitude provided at this time of year.
With some of the roads closed, this puts many off visiting.
There are rumours Yosemite National Park may be limited visiting time in the summer and restrictions due to the renovations taking place.
The National Park want to limit crowds due to COVID19 and required all visitors to book in advance. There are many construction projects happening in the park. A one-day visitation restriction can keep the crowds controlled.
This is understandable and a great way to keep the park open while essential work is carried out.
However, it is difficult to squeeze everything Yosemite has to offer into one day. To see the best of Yosemite a two or three-day itinerary is preferred.
Visitng in the winter gives everyone more time to explore the park without the crowds and limited time. Accomadation is usually cheaper at this time of year and it is easy to make a reservation.
In fact, one of the best times to visit Yosemite National Park is in January, there are lots of things to do like skiing and snowshoeing.
Yosemite in January has fewer crowds and traffic. There are some wonderful things to see at Yosemite all year round, however, it takes on a different character when there is snow everywhere.
The trees and rocks seem even more breathtakingly beautiful when they're covered with ice and snow.
You May Also Like:
How to Plan a Trip to Yosemite | April in Yosemite | The Best Hikes in Yosemite National Park | One Day in Yosemite | The Ultimate Yosemite Packing List | Yosemite in Fall | RV Parks Near Yosemite | Rafting in Yosemite | 10 Kid Friendly Hikes in Yosemite | Winter Hikes in Yosemite | The Magic of Yosemite in December | Best Photo Spots in Yosemite | Why Yosemite Weather in May Makes it the Best Time to Visit | 10 Reasons to Visit Yosemite in January | The Perfect Guide to Visiting Yosemite in March | 10 Amazing Things to do in Yosemite in February | 10 + Things to Do in Yosemite in June | Pumpkin Farms in Maryland
Best pumpkin farms in Oregon | Flying With A Toddler | Best Pumpkin Farms in Florida | Best Pumpkin Farms In California
Will you be needing travel insurance, flights, rental cars, or hotels for your trip?
Disclaimer: This post may contain affiliate links. By using them it will not cost you any extra, we will receive a small percentage of the sale.