Yosemite is one of the largest national parks in the United States. It turns into a Winter wonderland over Christmas with snow-capped mountains and white-dusted trees as far as the eye can see. There is plenty going on over Christmas!
Yosemite National Park is the jewel of the Californian landscape, attracting over 5 million visitors during the warmer months and a few adventure seekers visit in December to celebrate Christmas in Yosemite.
Hiking in December can be a challenge. However, it is possible with a little preparation, plenty of layers and appropriate footwear.
Yosemite Christmas Day
Spending Christmas in Yosemite is not something that necessarily springs to mind when planning the festive holiday.
From the Christmas Parades at Yosemite Avenue to the theatrical Christmas dinner at Ahwahnee Hotel, there is plenty going on to keep warm and festive.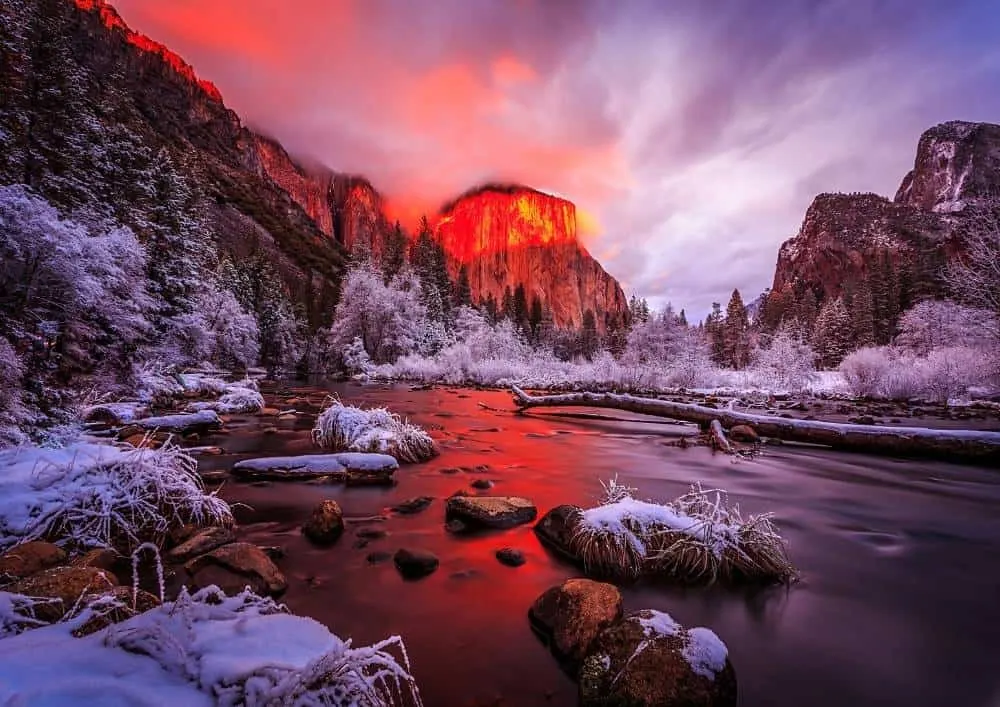 Here is our complete guide to spending Christmas in Yosemite for a fun-filled trip!
1. The Bracebridge Dinner at The Ahwahnee
A long-standing Christmas dinner at Yosemite National Park is The Bracebridge Banquet at The Ahwahnee. Every December, the Ahwahnee dining hall is transformed into a 17th-century English manor for Squire Bracebridge Christmas celebration.
Featuring singing, acting and pageantry, the Yuletide celebration revolves around a 7-course Christmas feast.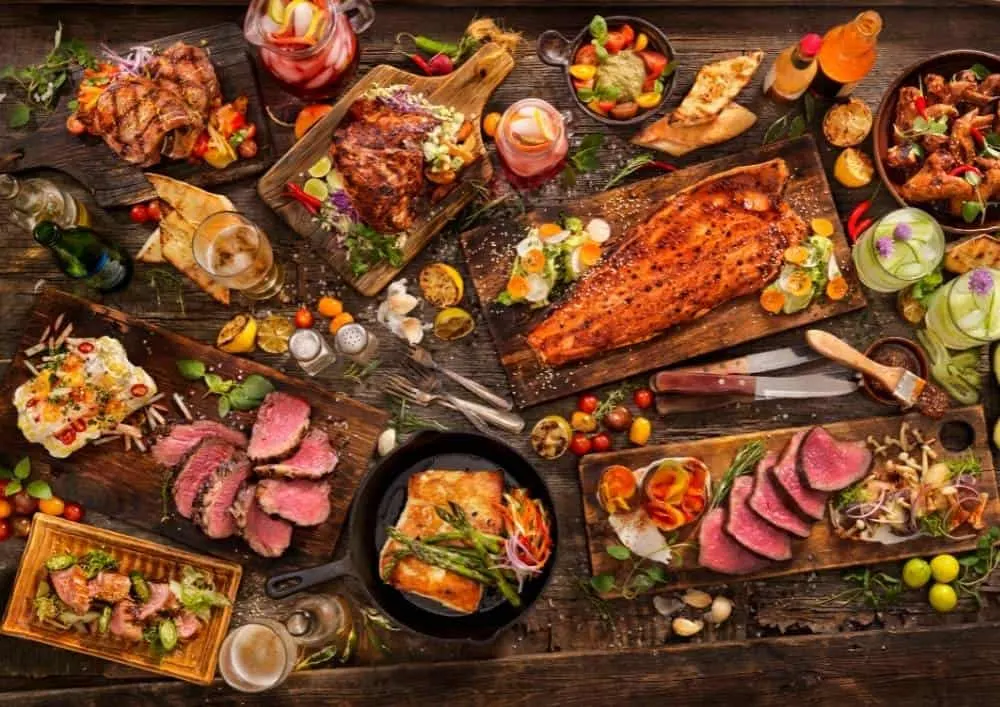 Yosemite's Bracebridge Dinner began in 1927 as a Yuletide pageant to attract winter visitors to the park.
Fast Forward, the tradition still continues with the 1920's dining hall theme set for a four-hour festive affair.
Back in the day, the event took place once during the month of December, either on Christmas Eve or on the day of Christmas at Yosemite. Now it takes place several times throughout the month.
Complete with Christmas carols, renaissance rituals and plenty of other entertainment, it is the place to be on Christmas Day in Yosemite.
Aside from the festive vibes, it's also the best hotel in the region to stay at! It gets booked up so worth securing a room at Awahnee Hotel well in advance.
Location: Yosemite National Park
2. Maderas' Candlelight Christmas
Maderas annual Christmas parade usually commences during the first week of December.
The tradition initially included only a trail of Tractors blanketed with lights. Over the last couple of years, families can drive any vehicle in the parade as long as it's covered with a hundred festive lights.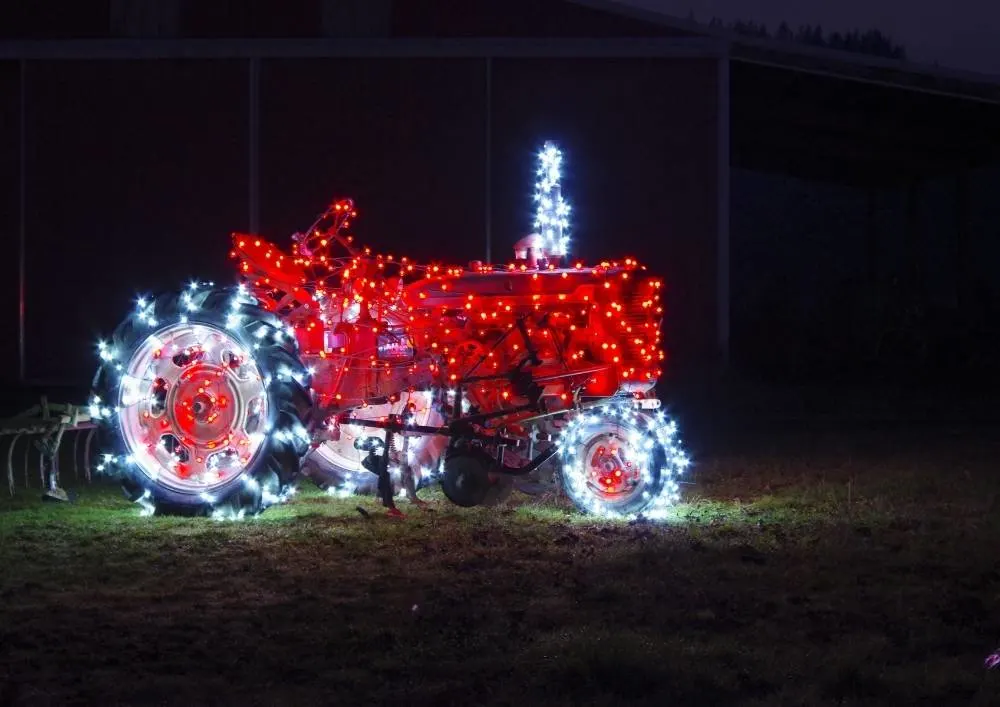 The original idea behind the parade was to commemorate the rich harvest heritage of the region. Aside from the festive light parade, there are also local wine tastings along the street of downtown Maderas.
Location: Yosemite Avenue
3. Make A Gingerbread House At Tenaya Lodge
Tenaya Lodge is one of the popular places to stay near the South entrance of Yosemite. This Christmas they are hosting gingerbread house-making workshops. Not to mention ornament-making and stocking decorating.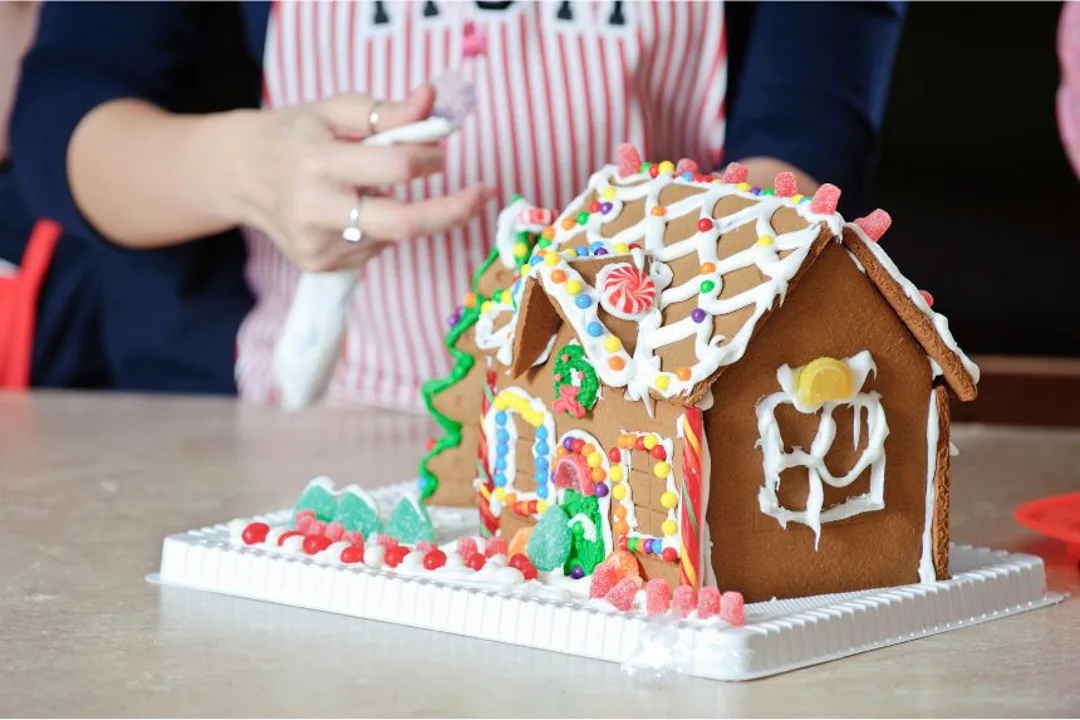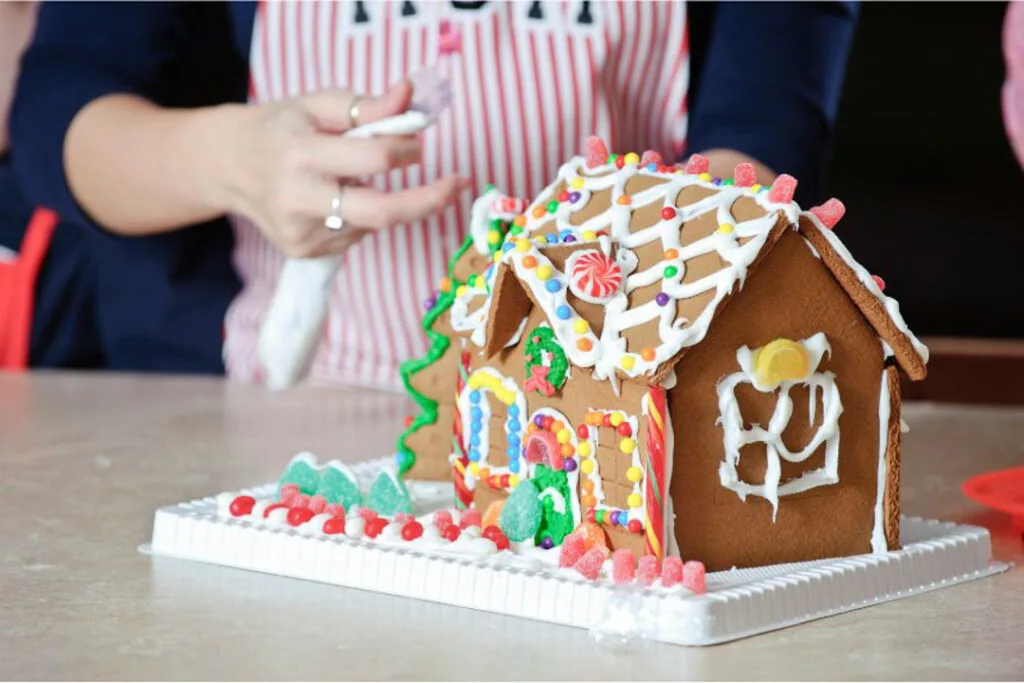 The activities are great for kids, not to mention warm festive drinks for adults. Tenaya Lodge is one place to kids can see Santa in Yosemite. In fact, little ones have an opportunity to have dinner with Santa.
4. The Golden Chain Theatre
The Golden Chain Theatre musical experience transport guests back to the 1940s era of celebrating Christmas. Complete with Christmas Carol singing, cheesy jokes and hilarious calamities.
The venue offers food, drinks and snacks from its full-service bar. Popcorn is also provided for free.
For details on ticket information
Location: 42130 CA-41, Oakhurst, CA 93644, United States
5. Polar Express Train Ride
The Polar express train ride at Railway 1897 provides a glimpse into the magical journey of the story.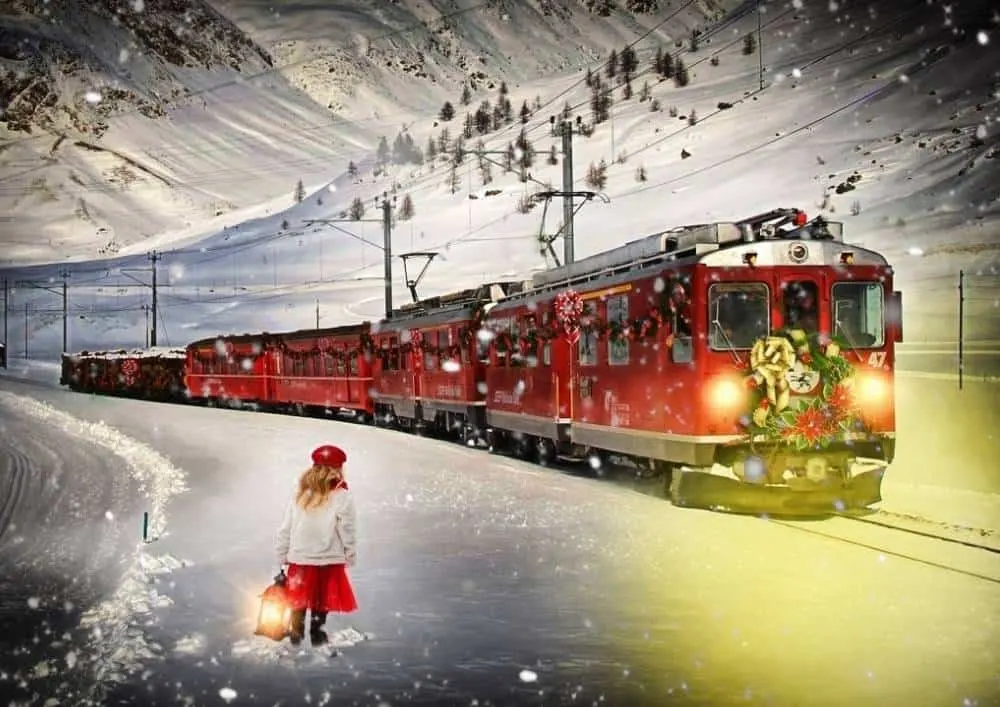 Kids can grab a hot chocolate and delicious treats. They can also interact with many of the story characters along the way until they reach The North Pole. Once the last stop is reached, Santa greets the children with a gift.
The train departs from Jamestown, approximately 1 hour from Yosemite National Park.
Book your Polar Express Ticket
Location: 10501 Reservoir Rd, Jamestown, CA 95327, United States
6. Visit Toloume County
While at Yosemite, consider going for a peaceful walk along the edge of the Hetchy Hetch Reservoir to soak up the views of the majestic snow-capped mountain peaks.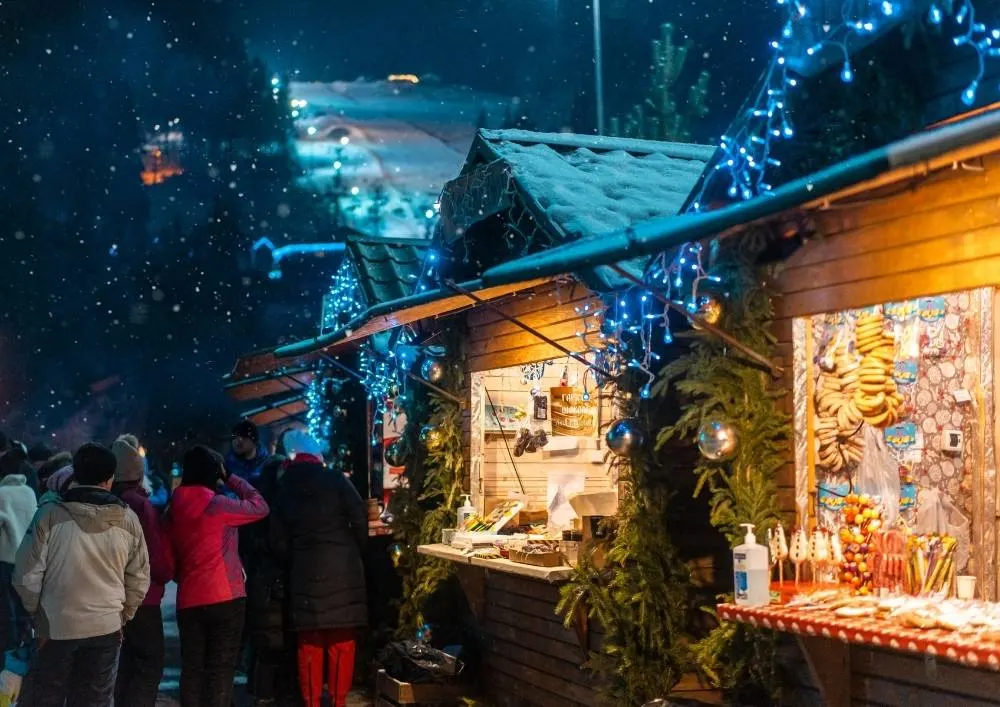 Groveland, located just a few minutes from Yosemite is the perfect place to grab a warm cup of cocoa served at Mountain Sage Cafe.
Dont forget to try the distinctive season brew from Around the Horn Brewing Company. Toulumne County has rows of gift and souvenir shops, perfect for Christmas present shopping.
7. Ice Skating At Curry Village
Aside from the festivities, it is worth enjoying all of Yosemite's outdoor experiences. Since the 1930s, ice skating at Curry Village has been a very popular family-friendly activity during the festive season.
It is almost impossible to beat ice skating in the fresh air on a pleasant winter's day in December, January, February or March.
Guests get to enjoy freshly polished ice, a cosy fire pit to warm up and plenty of supplies for making s'mores.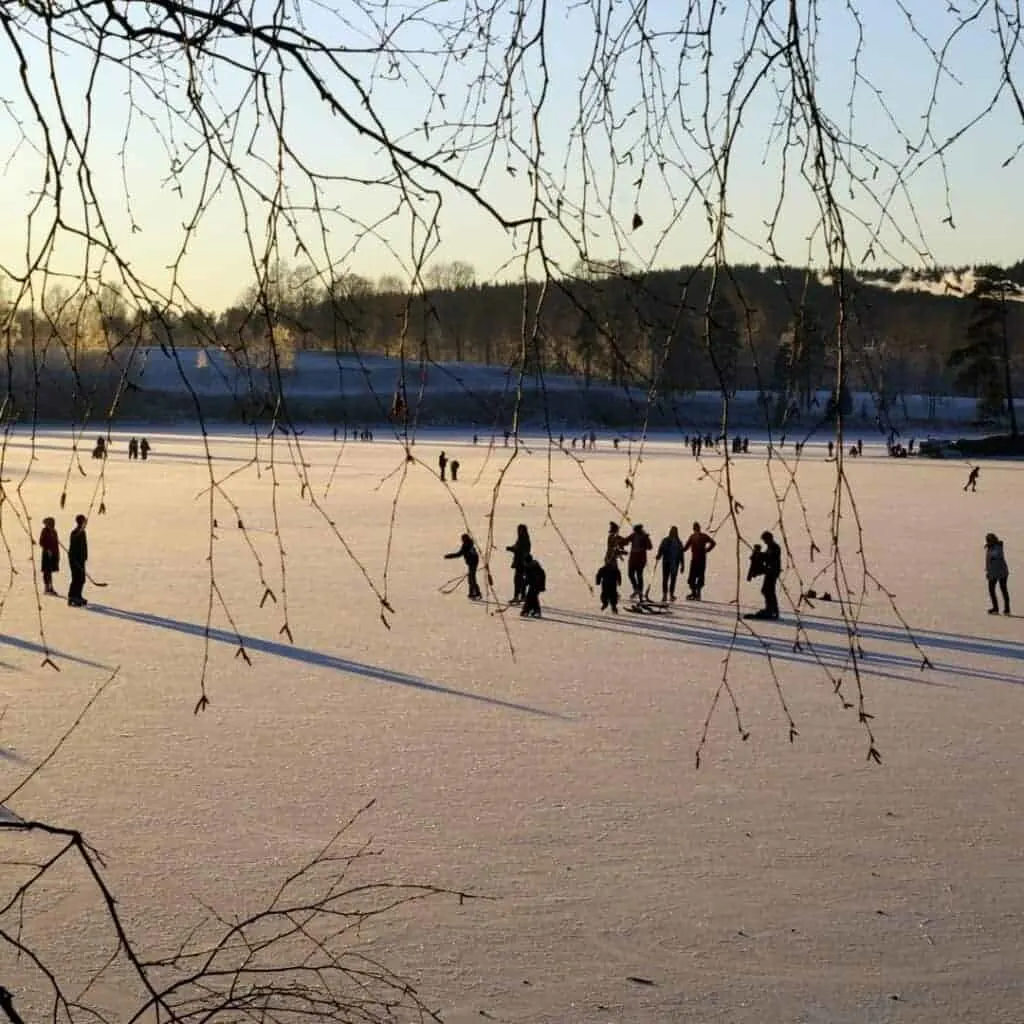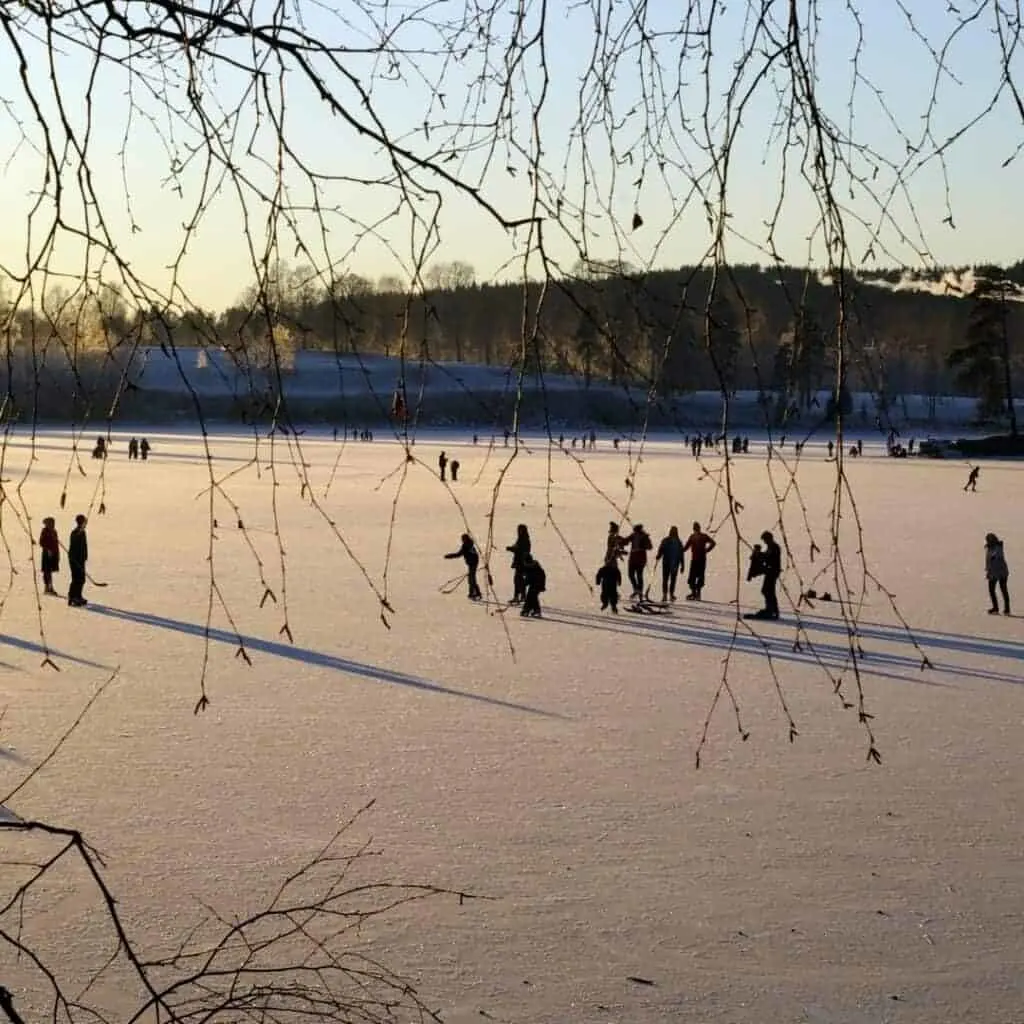 A warming hut is available for storing shoes whilst guests skate. Skate rentals are also available. Ice skating in Yosemite Valley with views of the Half Dome is simply magical.
The ice rink at Curry Village is considered one of the best in the country.
Location: Southside Dr, Yosemite Valley, CA 95389, United States
8. Ski Badger Pass
In the Glacier Point area, cross-country skiing is very popular, particularly along the route from Badger Pass. It's a thrill for adventure seekers looking to celebrate Christmas in Yosemite.
As soon as Glacier Point Road is ploughed, Badger Pass Ski Area opens for skiers. It has one of only three lift-serviced ski areas operating in US national parks.
Aside from the downhill fun, snowshoeing and cross-country skiing trails are other fantastic options to make the most of the snow.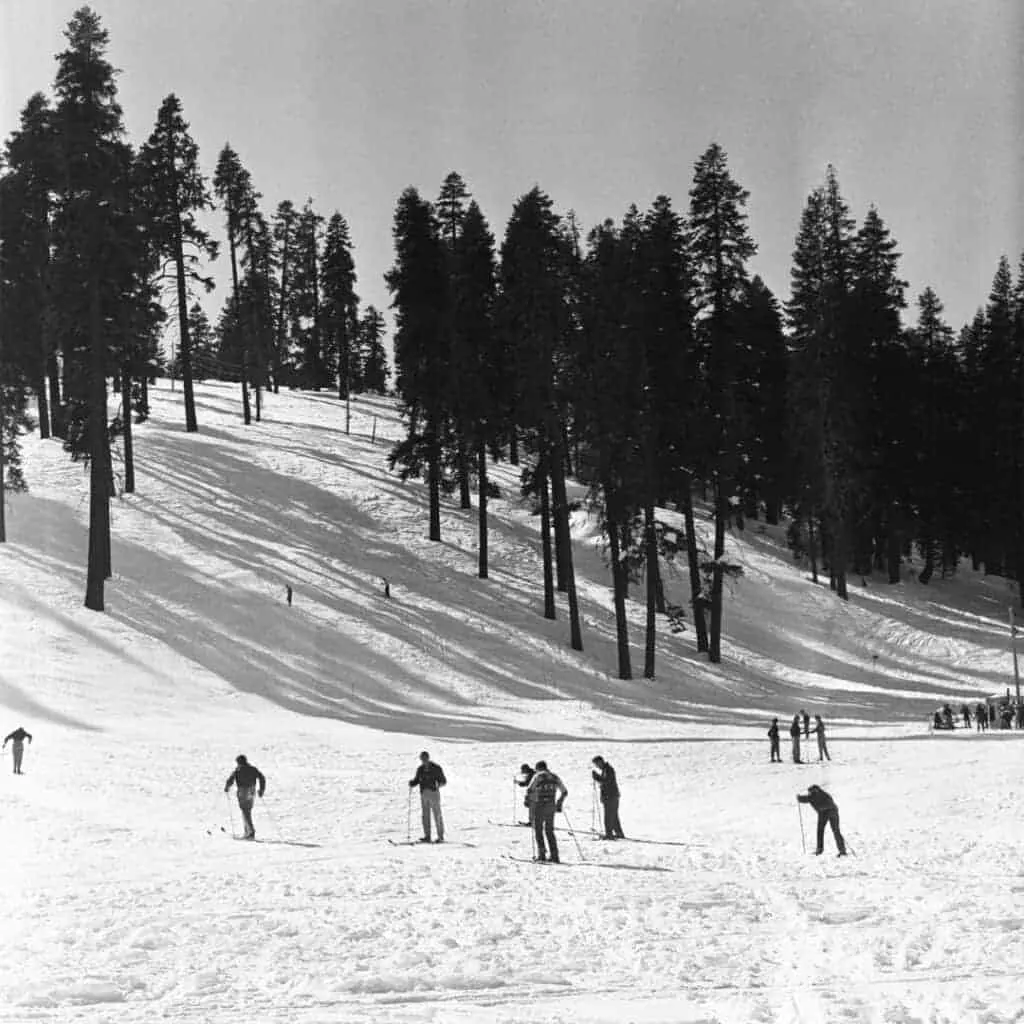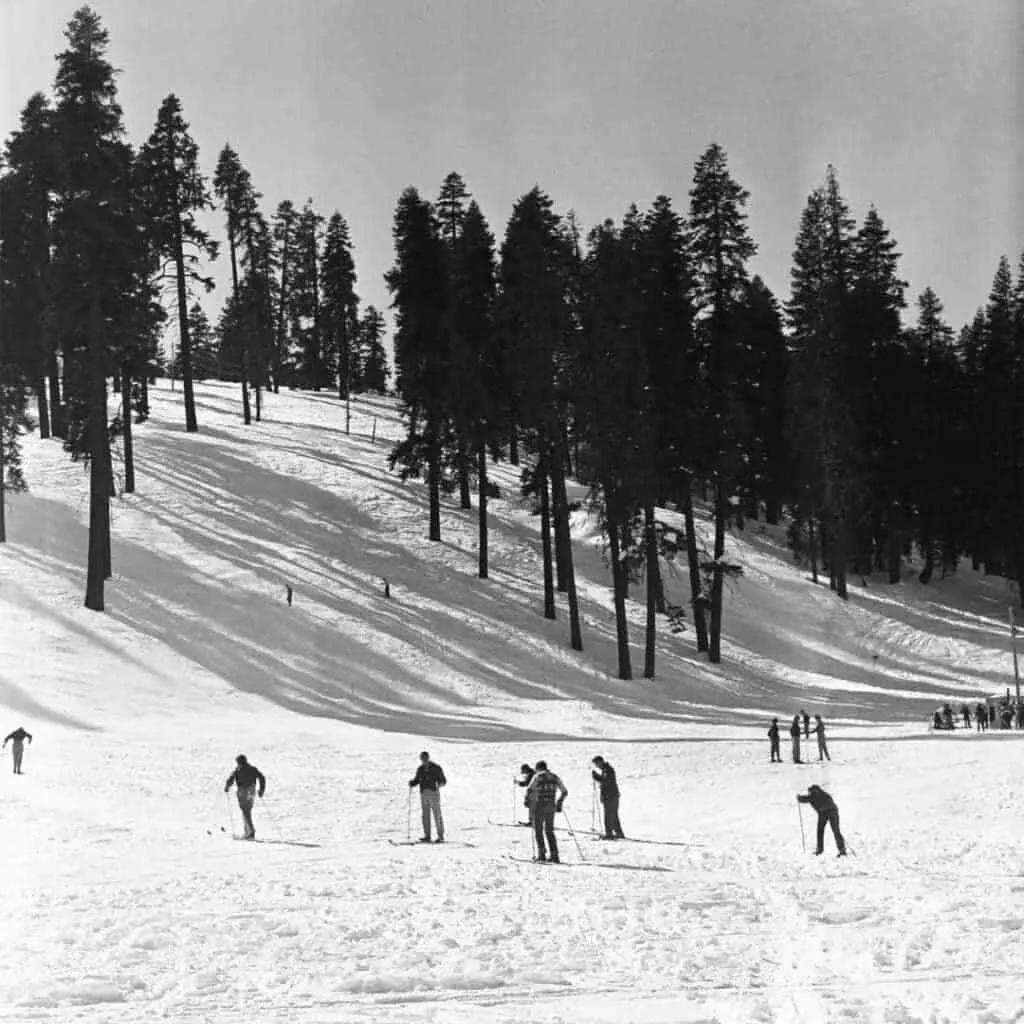 Snowfall averages 600 inches per year and attracts world-class athletes who train at high altitudes.
There is an option to rent equipment or bring your own ski gear. Lessons are also available!
With 84 miles of trails encompassing many of the tourist sites in Yosemite, skiing at Christmas is an unforgettable experience.
Location: 7082 Glacier Point Rd, Yosemite National Park, CA 95389, United States
9. Mariposa Grove
Another popular skiing location is Mariposa Grove. The Giant Sequoias make it a top attraction among visitors spending Christmas in Yosemite.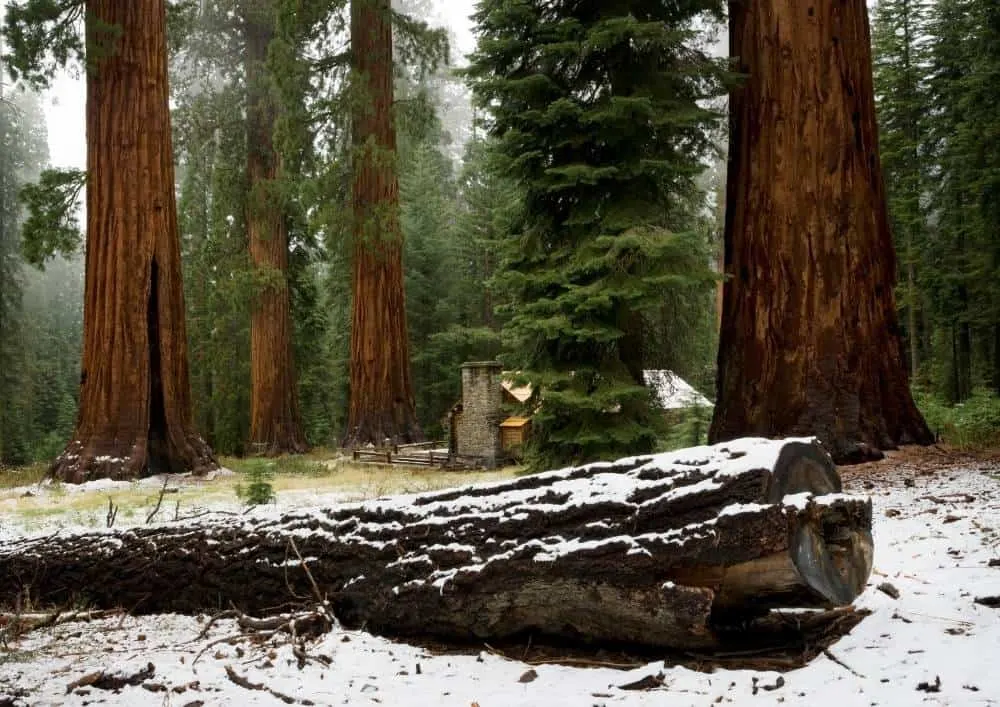 The roads leading to this portion of the National Park remain closed due to heavy snowfall, allowing snowboarders and skiing enthusiasts to go all out.
Besides the downhill run, there are many trails for skiers of all levels. From swoosh-down slopes for beginners, to black diamond slopes for more experienced skiers.
Location: 4726 Mariposa Grove Rd, Fish Camp, CA 93623, United States
10. Watch A Sunset
Watching the sunset over the granite cliffs of Yosemite is one of the most magical experiences within the park.
Many visitors walk up to higher grounds to get the best view. In December, access to some of the vantage points can be challenging since the usual walking paths are closed.
Although hiking to the top is an option, it is not always accessible for visitors who are not experienced.
If you are not up for a strenuous hike, a mystical place known as the Tunnel View offers mesmerising views of the sunset. Tunnel View should be on every Yosemite itinerary being one of the best photo spots in the park.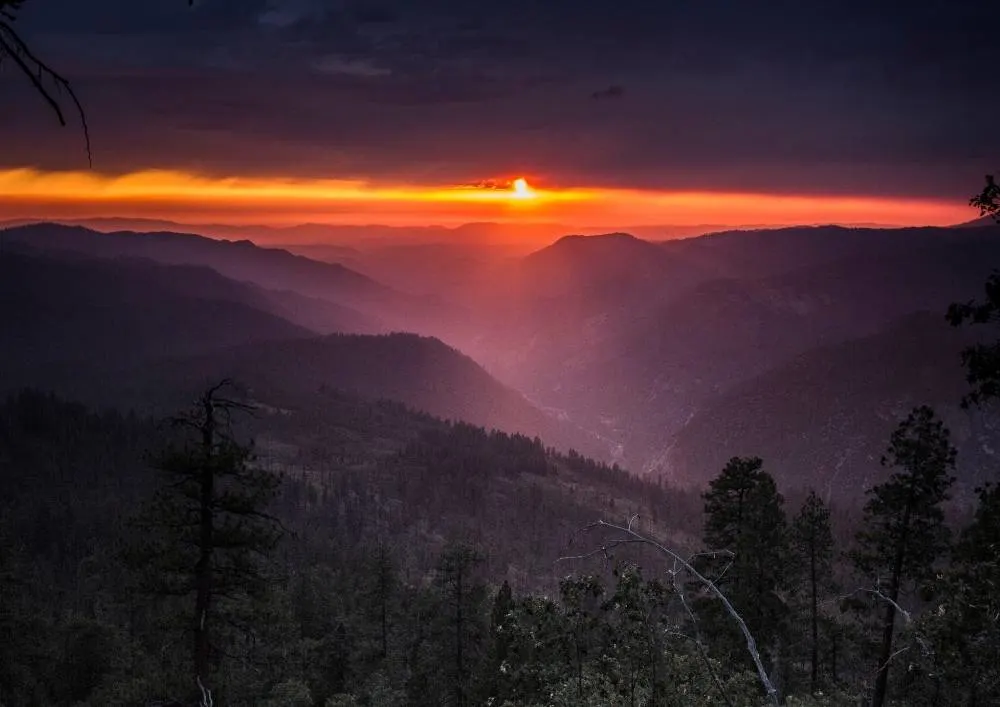 It is one of the most famous landmarks in the United States. The tunnel can be found on the edge of Yosemite National Park, on Wawona Road near El Portal. It was created when an old logging road was replaced with a paved highway in 1933.
In the wake of Ansel Adams' mention of this viewpoint, it gained popularity. At sunset, the lighting is beautiful. The burnt orange colour of the granite cliffs is truly spectacular to witness.
11. Hiking Tours
The Yosemite Valley and Giant Sequoias Snowshoe Tour are one of the most popular tours in all of Yosemite. Guests are picked up and transferred by a private vehicle to the park.
The tour is limited to a small group of only ten people and the guide talks about the history of the park along the way.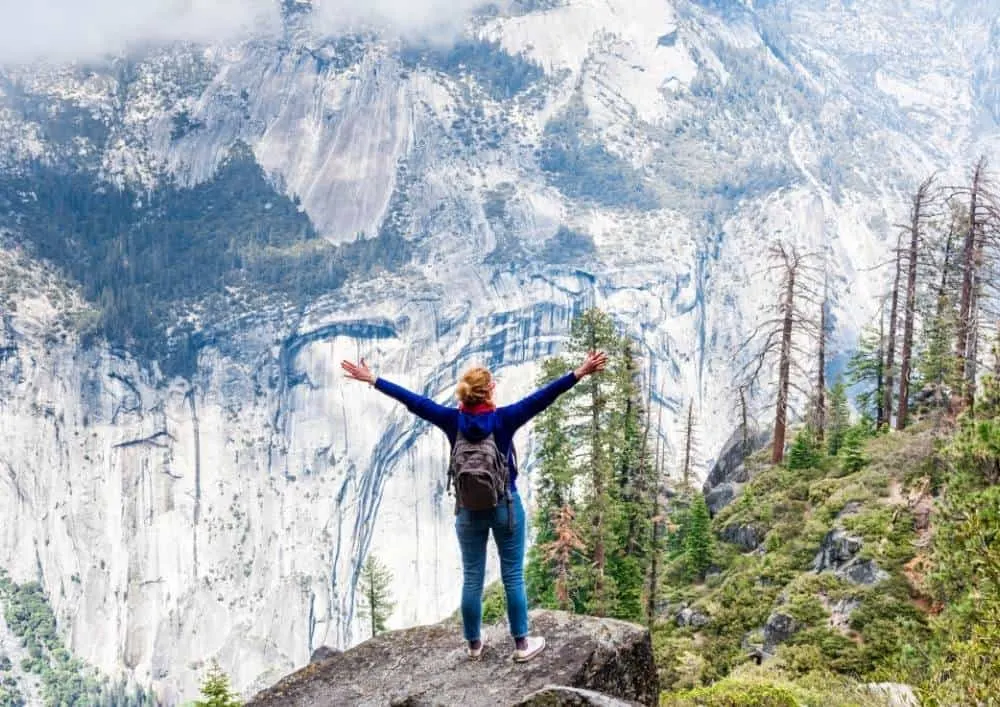 The tour begins at the iconic Tunnel View where visitors can hop out of the private vehicle and look out at the gorgeous view of the snow-capped Yosemite Valley.
Be sure to carry your camera as there are plenty of opportunities to take photos at the scenic spot.
The four-hour adventure is worth experiencing if you are looking to do a guided tour at Christmas in Yosemite.
Book a Yosemite Valley and Giant Sequoias Snowshoe Tour.
12. Spend The Night At Yosemite Valley Lodge
If you are on the lookout for accommodation to spend Christmas in Yosemite you may want to consider checking out the Yosemite Valley Lodge. It is one of the most popular choices in Yosemite Valley at Christmas time.
It is right next to Yosemite Falls which are frozen in Winter, however, are still incredible to see!The hotel is suitable for both couples and families. There are plenty of amenities available on-site including a restaurant.
Being one of the most popular hotels it is important to make a reservation for Yosemite Valley Lodge well in advance.
13. Camping At Yosemite
Yosemite has a few camping grounds available throughout the year. The most popular one is North Pines located in Yosemite Valley providing stunning views of the park.
It is cold at night, so be sure to bring all your camping essentials including blankets and a sleeping bag to tuck into when you call it a night. Ideally taking an RV to Yosemite would be more suitable.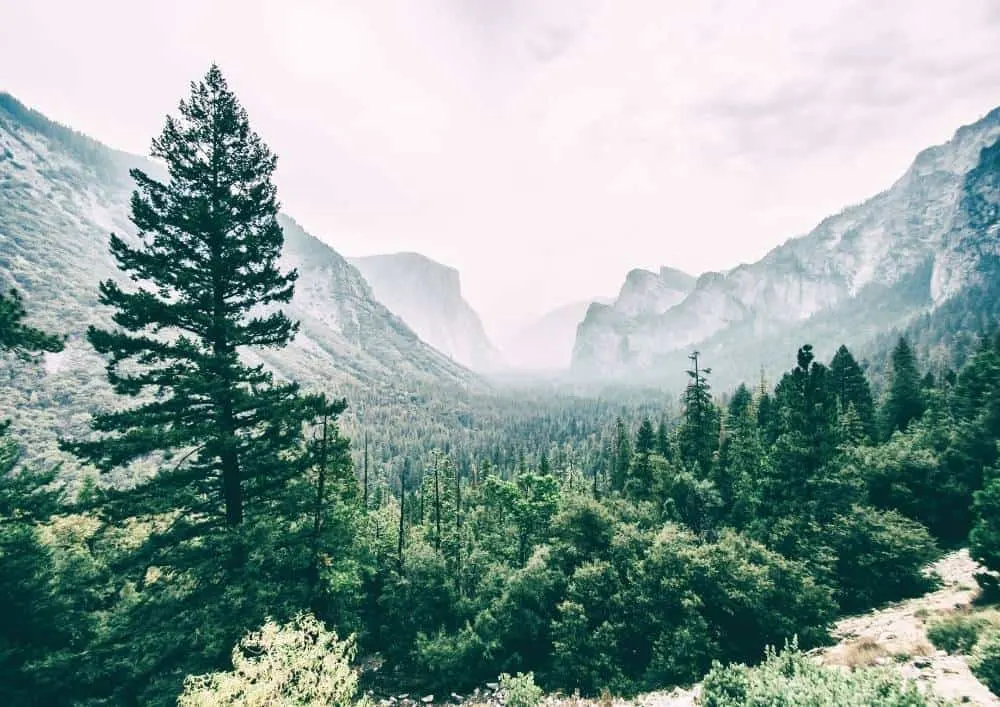 North Pines has plenty of parking space for your RVs. The amenities around here are limited which is not such an issue if you are happy with the incredible view m
If staying in an RV has caught your attention, you will be glad to know that renting a RV is fairly easy and stress-free.
To reserve a spot at the RV Parks.
14. Stay in A Private Villa or Cabin
One of the most amazing ways to stay in Yosemite has to be in a private log cabin for cosy factor. Make sure to book one with a log burner and a view! There are plenty dotted around the perimeters of the park.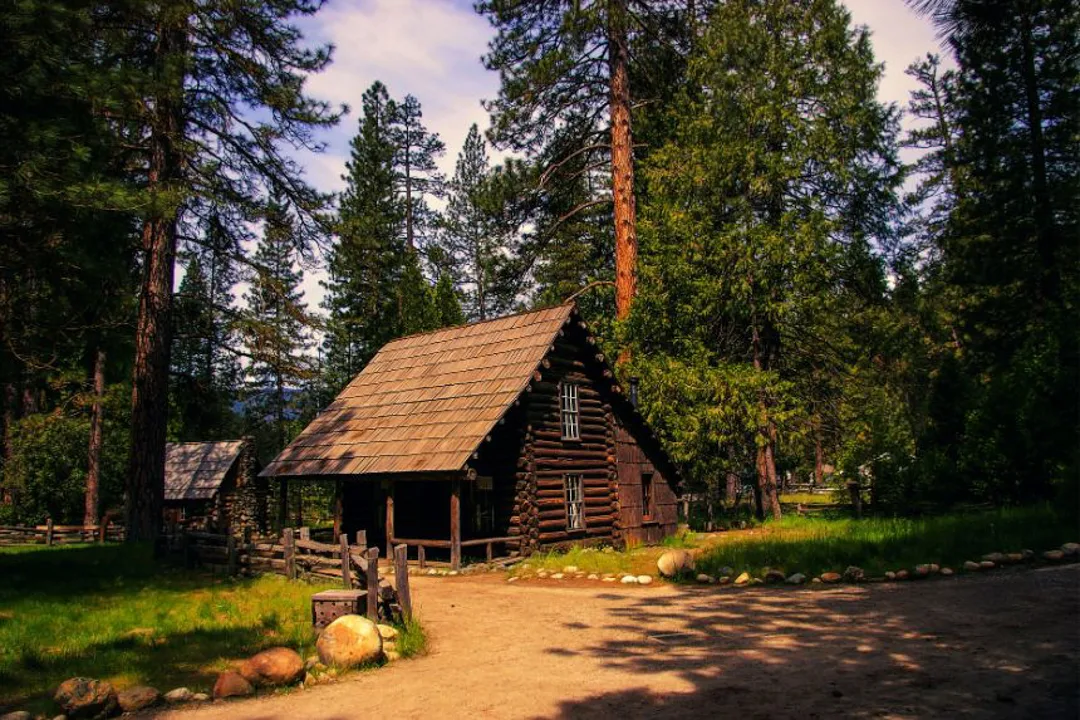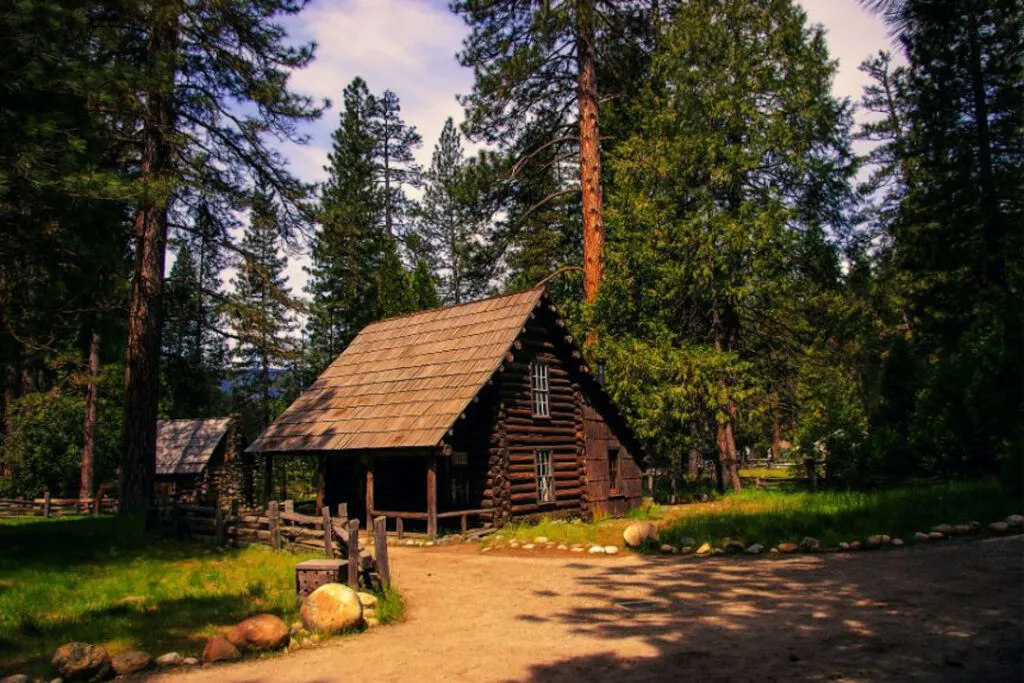 Moon Ranch is a fantastic option with a deck and hot tub with stunning views. The villa features three bedrooms with all of the necessary amenities for a festive stay.
The outdoor fire pit is perfect over Christmas to make smores and sip on a festive warm drink. As it is self catering, make sure to stock up on festive goodies before arriving to the park as is quite expensive in the local shops.
The villa features Wifi and is approximately 45 minute's drive from El Portal and 1 hour in total from Yosemite Valley.
This particular villa is a little further out of the park in Mariposa. However still close enough to explore and feel the magic of Yosemite at Christmas.
Book a stay at Moon Ranch here.
Few Things To Know When Celebrating Christmas In Yosemite
Keep an eye on the weather forecast if you do plan to spend Christmas in Yosemite. The weather this time around is really unpredictable and it varies drastically compared to fall and summer months.
Make sure to always go prepared, take earmuffs, gloves, a jacket or a hoodie to keep you warm with waterproof layers. Of course, don't forget to don your Santa hat.
While checking the weather updates, also pay attention to the road conditions. Tyre chains are essential for icy road conditions.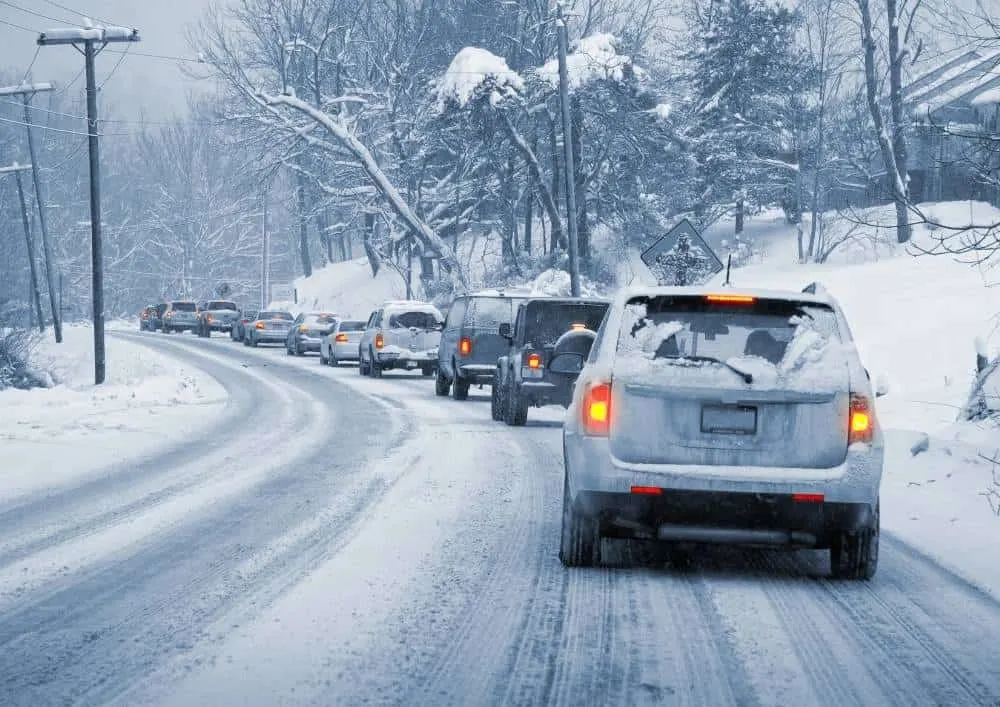 It's best to arrive prepared with a pair of snowshoes. Spending Christmas in Yosemite will add an extra spark to the holiday season. With tons of activities available at the park for the whole family to enjoy.
If you plan to spend Christmas in Yosemite, please do tell us about your experience, we would love to hear from you in the comments.
You may also like:
How to Plan a Trip to Yosemite | April in Yosemite | The Best Hikes in Yosemite National Park | One Day in Yosemite | The Ultimate Yosemite Packing List | Yosemite in Fall | RV Parks Near Yosemite | Rafting in Yosemite | 10 Kid Friendly Hikes in Yosemite | Winter Hikes in Yosemite | The Magic of Yosemite in December | Best Photo Spots in Yosemite | Why Yosemite Weather in May Makes it the Best Time to Visit | 10 Reasons to Visit Yosemite in January | The Perfect Guide to Visiting Yosemite in March | 10 Amazing Things to do in Yosemite in February | 10 + Things to Do in Yosemite in June |
Disclaimer: This post may contain affiliate links, by using them it will not cost you any extra, we will receive a small proportion of the sale to keep us writing!