For anyone looking for a fun, relaxing summer getaway, there's no better destination than Yosemite in August.
Nestled in the foothills of California's Sierra Nevada mountains, this stunning natural wonder boasts scenic hiking trails, clear lakes for fishing and swimming, and some of the country's most stunning vistas.
If visitors wish to go during the month of August, they can bask in the good weather and cool off in the lakes.
Families, in particular, love spending time at Yosemite in August with many flying in from other countries. The park is home to a variety of kid-friendly activities, from swimming and canoeing on Tenaya Lake, to taking short nature walks and picnicking by stream banks.
Of course, it's also a popular destination for romantic getaways and couple retreats, thanks tomany peaceful side canyons and secluded nooks.
There are many activities and adventures to add to a 2 day or 3 day itinerary.
Below is a guide to everything to make the most of a trip to Yosemite in August. From where to stay, things to do in Yosemite in August and what to pack, everything is covered.
How to Get to Yosemite in August
With its soaring mountains and pristine valleys, Yosemite National Park is a true natural wonder. Every year, millions of people from all over the world come to experience its majesty.
August is peak tourist season in Yosemite, so expect crowds and traffic. Mid-week is typically less busy than weekends. Be sure to make reservations early.
From late May until September all reservations to Yosemite must be made in advance!
All entrances have a toll booth to pay the fee to the park. Tickets purchased at the entrance at around $35. America the Beautiful Pass is accepted at Yosemite. It is very affordable and can be used at over 2000 sites across the US.
If you visit National Parks regularly, this pass is very cost-effective! Just one pass covers the entrance fee for a driver and all passengers. REI also donate 10% of pass sale proceeds to the National Park Foundation.
To find out more about the annual Beautiful National Park pass click here.
When it comes to getting around Yosemite, the best bet is to have a vehicle. This gives the most flexibility in terms of exploring different parts of the park.
However, for those who don't have their own vehicle, there are plenty of shuttle options available.
Luckily all entrances are open in Yosemite in August.
There are five entrances to choose from, one to the southwest, one to the east and three in the northwest. Tiago Road entrance is the most convenient for anyone coming from Las Vegas.
The South entrance is the closest for anyone coming from Los Angeles or San Diego. It is open all year round and it is close to the Mariposa Grove.
Those coming from San Francisco can use Hetchy Hetch, Big Oak or Arch Rock.
Most visitors use Big Oak or Arch Rock. For anyone looking for a quieter route with great scenery along the way, check out Hetchy Hetch.
Yosemite in August Weather
The weather plays an important role in any trip. It dictates what to wear, what to pack, and any planned activities.
The weather in Yosemite in August is typically warm and sunny, with temperatures ranging from the low 70s to the low 80s. It makes early mornings and evenings the best time for hiking.
Everyone can enjoy long days of beautiful weather without having to contend with heat.
The changing foliage creates a vibrant and scenic backdrop and is sure to delight nature lovers and photographers alike. The best photo spots come alive with colour across Yosemite.
Plan a Hike
If you are planning a trip to Yosemite in August, make sure to include the best hike in Yosemite on the itinerary!
The good news is there are plenty of great options to choose from, depending on fitness level and what you want to see.
If you are mainly interested in getting some great views, the popular Four Mile Trail is a good option. Starting at the iconic Glacier Point, this moderate hike passes by the ridge line with stunning views of Half Dome, Yosemite Valley, and more.
For a more challenging hike with even more amazing views, the Panorama Trail is definitely worth checking out. The strenuous 8-mile trail starts at Glacier Point and takes hikers all the way down into Yosemite Valley.
No matter the trail, it is important to be prepared. Temperatures in Yosemite in August are high so bring plenty of sunscreen, water and snacks!
Families visiting Yosemite will not to be disappointed with the kid friendly hikes. Most are located around the Valley. There are plenty of short hikes to keep everyone happy.
There is limited to no service in Yosemite. Apps like AllTrails are a great tool to have. It provides up to date information on the best Yosemite hikes in August with maps. For a small fee maps be downloaded and used offline.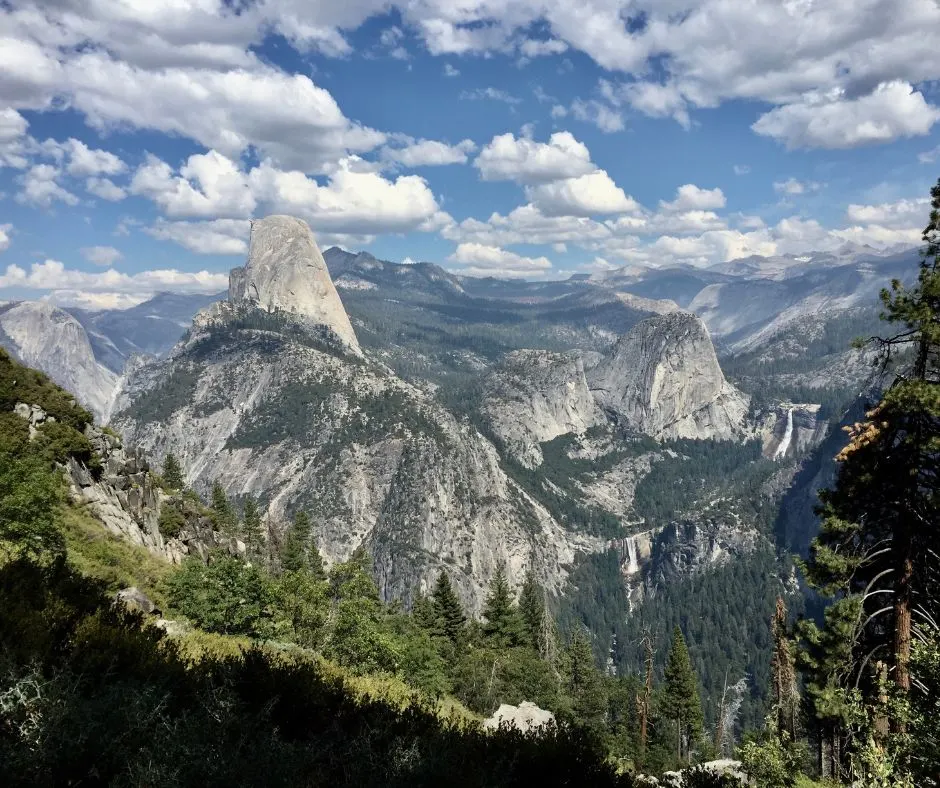 Have a Picnic in Yosemite
There are plenty of things to do in Yosemite in August. If you are busy hiking all day, you will be sure to build up an appetite. Make sure to check out the great places for a picnic in Yosemite.
Sentinel Dome is one of the best spots. It offers stunning views of the surrounding mountains and valleys. There is plenty of room to spread out and enjoy a meal.
To get to Sentinel Dome, follow the signs from the Yosemite Valley Visitor Center to Sentinel Bridge. From there, it's about a two-mile hike to the top of the dome. Alternatively, visitors can drive to the car park and take a short walk to the viewpoint.
Don't forget a camera – it is one of the best photo spots in Yosemite to capture the incredible views!
There are a plenty of other amazing picnic spots to choose from. From towering cliffs and trickling waterfalls to meadow sfilled with wildflowers. There is something for everyone in this breathtaking national park!
Remember Yosemite has a leave no trace policy. All rubbish should be disposed of properly and anyone visiting this amazing park should take care not to damage any part as it would only spoil the beauty.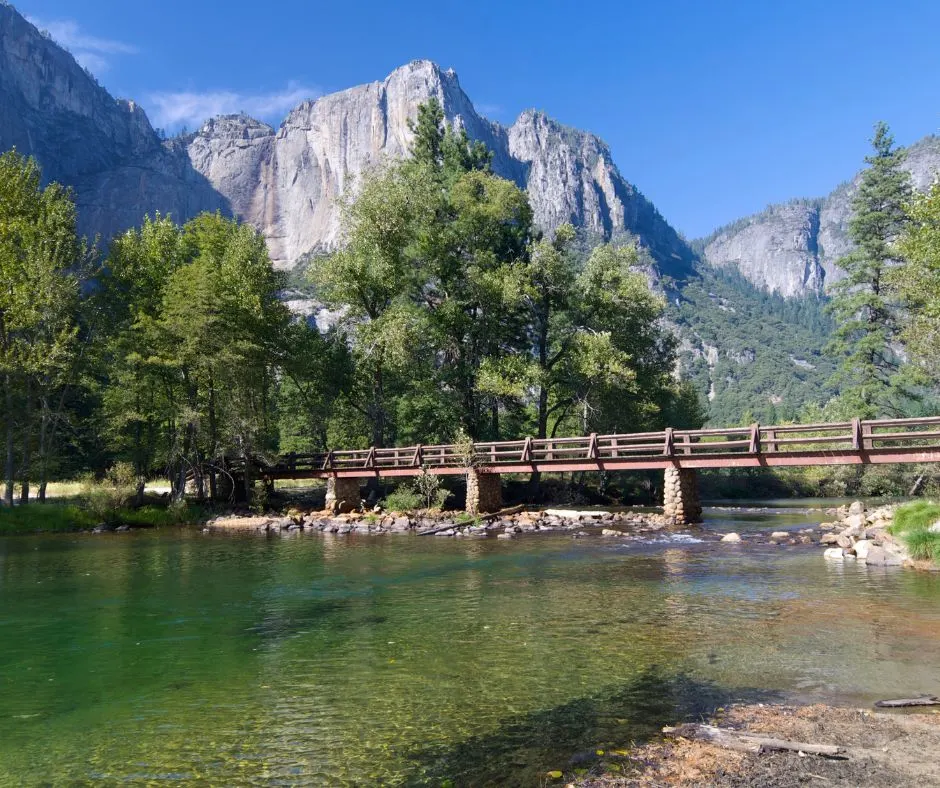 Water Activities in Yosemite
Many visitors head to the lakes and rivers in the park to cool down due to the warmer weather in August. There are a wide range of water activities in Yosemite during the month of August.
Perhaps one of the most popular activities in Yosemite in August is rafting on the Merced River. This beautiful river offers a wonderful way to explore some of the most iconic scenery in the park, from towering waterfalls to picturesque granite cliffs.
You do not need to be an experienced rafter, its a relaxing activity worth checking out.
However, in late May, when temperatures in Yosemite Valley reach into the 90s (32C),the river forms rapids from melting snow. This is the best month for a more adventurous raft along the river.
Yosemite offers plenty of other great water activities such as kayaking, stand-up paddle boarding, and swimming. These activities are available on many of the lakes around Yosemite.
Tenaya Lake is probably the most popular. It has stunning views and the cool water is a delight in the hot sun. It is around an hours drive from the Valley. Needless to say the further you go into the park, the less people are around.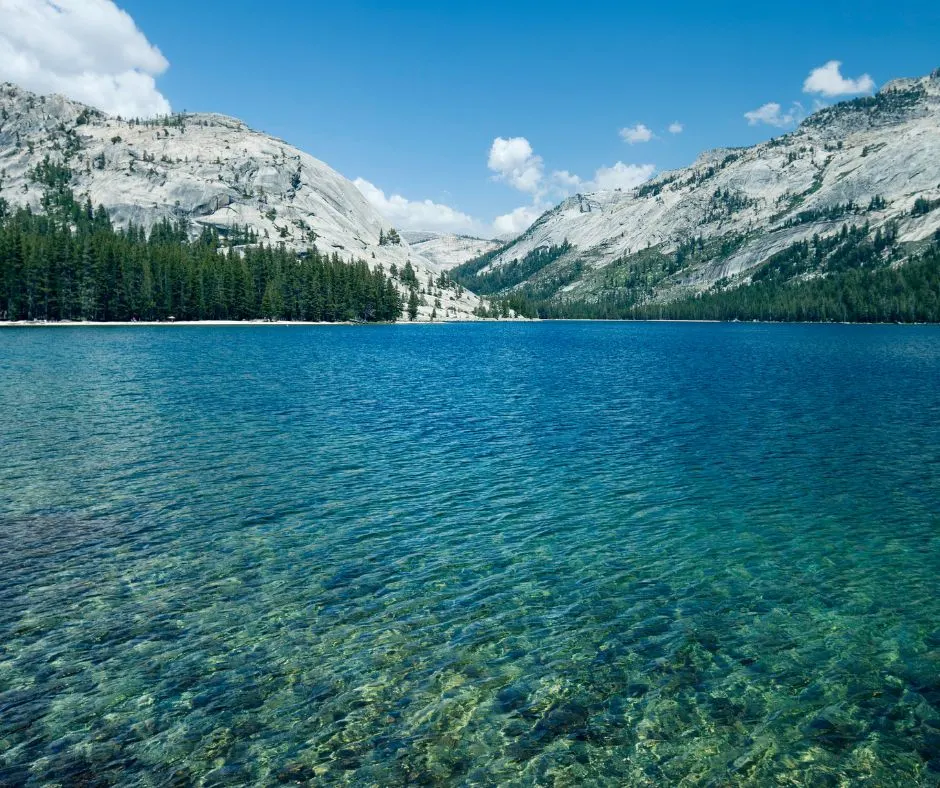 Explore the Trees Mariposa Grove
There are many reasons to visit Mariposa Grove in Yosemite in August. The grove's giant sequoia trees provide shade from the Yosemite weather during August. it is also a good time to see the wildflowers in bloom.
The Mariposa Grove Trail passes several meadows filled with colourful flowers. The trees are some of the oldest living things on earth. They can only be found in a few places in the world. Mariposa Grove is one of the best places to see them up close.
To get to the grove, there is a shuttle from Yosemite Valley. It runs every day from early June through early October. There is also an option to drive with parking.
As it is a little while from the Valley, bring some snacks or a picnic and spend the day there!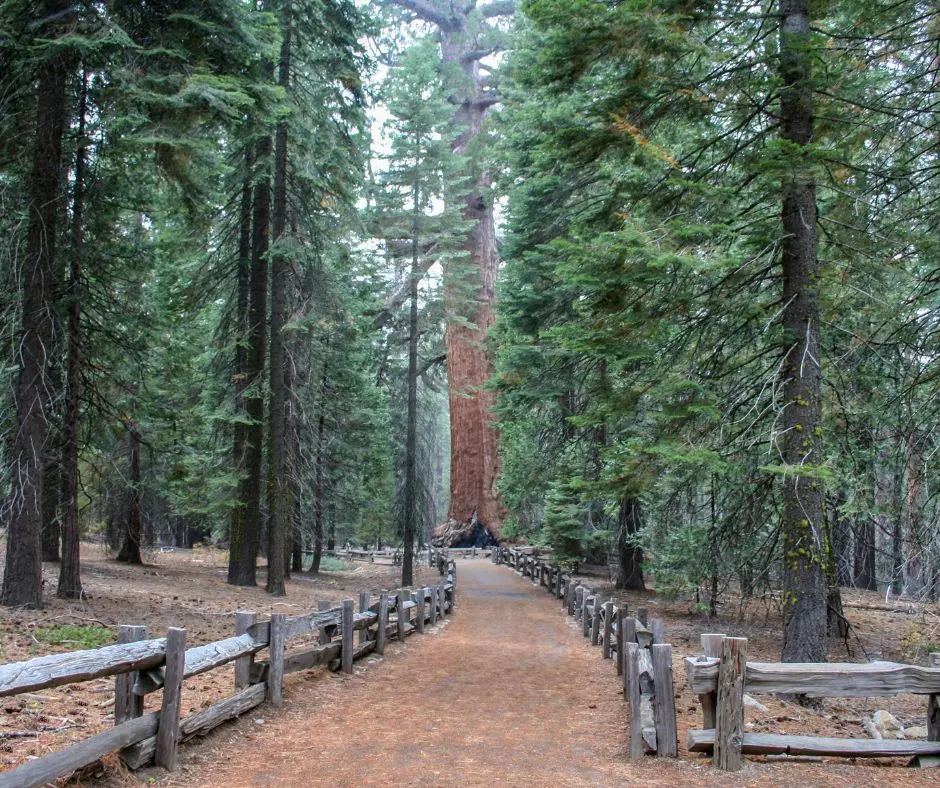 See the Sunset
Looking for a stunning place to watch the sunset in Yosemite? Glacier Point is one of the best places!
Located on top of a high cliff overlooking Yosemite Valley, the scenic spot provides unparalleled panoramic views of the surrounding mountains and nature.
Glacier Point is a great viewing point for sunsets, thanks to its location in the southern hemisphere. The days are long and warm in Yosemite in august, perfect for watching this natural spectacle.
For somewhere closer to the Valley, Tunnel View is another great great choice. It is easy to get to and visitors can simply get out of their vehicle and walk to the viewpoint. No hiking required! The views there are incredible, its is possible to see Half Dome and Bridalveil Falls.
Rent a Bike
Another exciting way to explore the beautiful landscapes of Yosemite is on a bike ride!
With miles upon miles of scenic trails winding throughout the park, there are plenty of options for where to go! From quiet back roads to challenging single-track paths.
To make things easier, you can rent high-quality bikes designed specifically for outdoor adventures from one of the many outlets. There is also a bike share program in Curry Village.
Whether you prefer steel-frame road bikes or sturdy mountain bikes for traction, there are lots of options.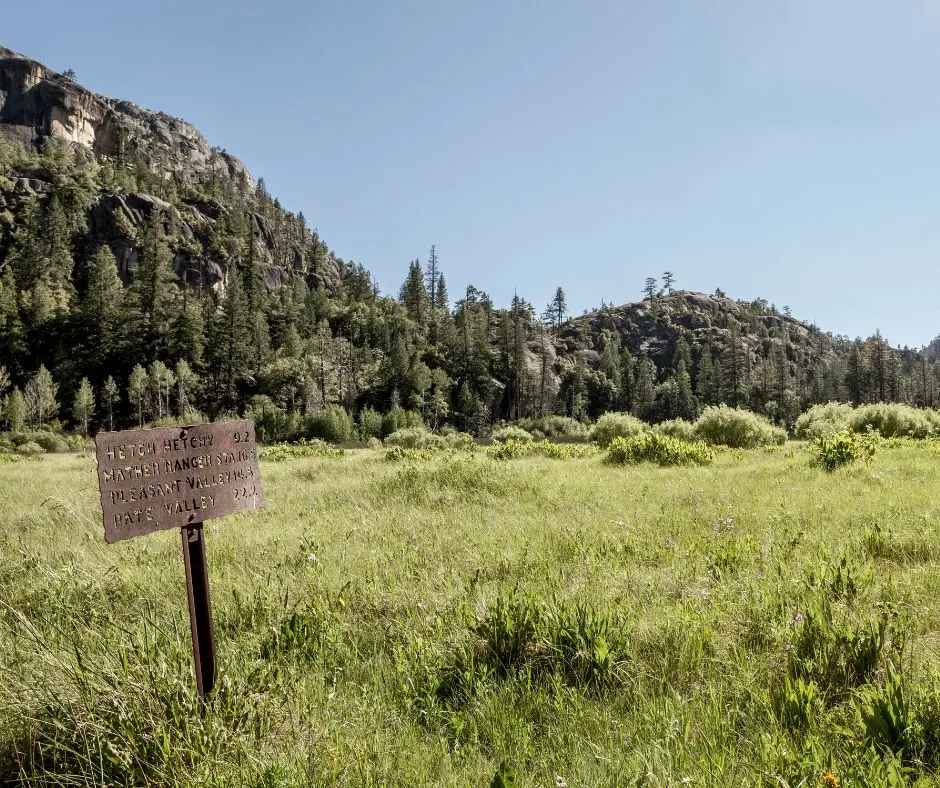 Hop on an Open Air Tram
Another unique way to experience Yosemite National Park is to ride in the open-air tram. The tram runs from May through October and offers breathtaking views of the park.
Visitors can get on the tram at any of the three stops: Yosemite Valley, Glacier Point, or Wawona. The tram ride takes about two hours, and is a great way to see the park without having to hike or drive.
The open-air tram tour of Yosemite is a great way to see some of America's most beautiful scenery. This 2-hour trip takes passengers through the scenic wonders of Half Dome and El Capitan before ending at Bridalveil Fall.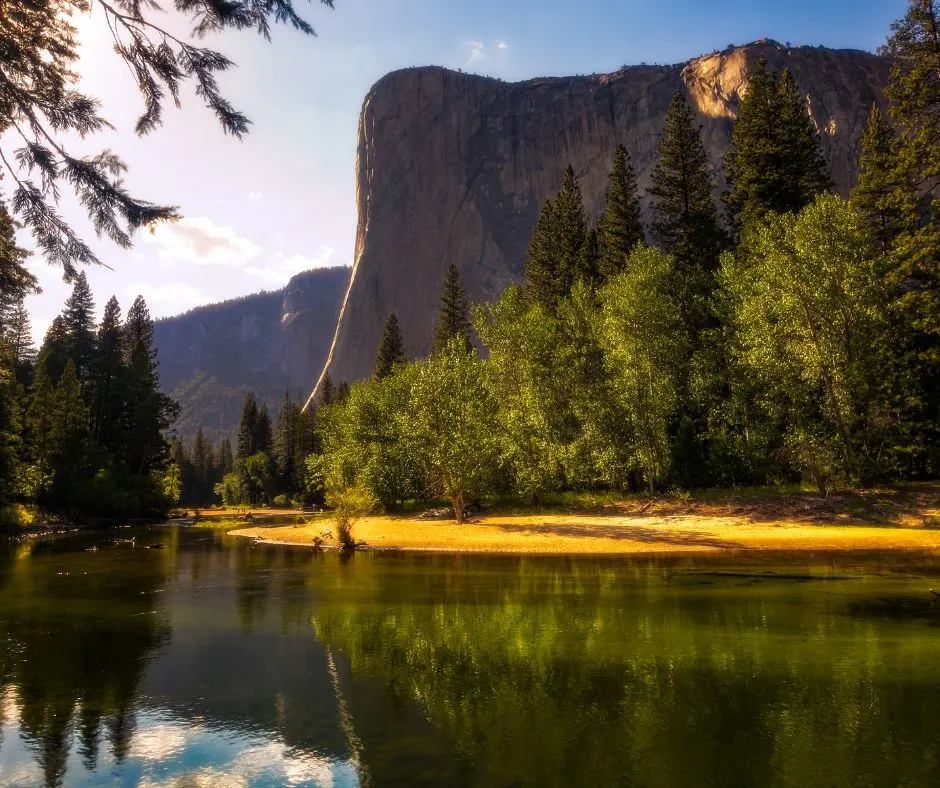 Reach the Summit of Half Dome
Yosemite National Park is one of the most popular tourist destinations in the United States, and for good reason. The park is home to some of the most stunning natural scenery in the world, including iconic landmarks like Half Dome and El Capitan.
Every year, millions visit Yosemite to experience its beauty firsthand. While there are many ways to enjoy the park, one of the most popular activities is hiking.
Hiking Half Dome is a particularly popular option, it's an unforgettable experience. Aside from the breathtaking views of Yosemite Valley, it is also an incredible physical challenge.
The hike is not easy, however reaching the summit is an incredibly rewarding experience. If you are interested in hiking Half Dome, it is worth remembering a permit is required.
Permits can be obtained through a lottery system. You must apply for a permit well in advance of your preferred date.
if hikers are lucky enough to be chosen, Preparation is key. Bring plenty of food and water, as well as appropriate clothing and a good pair of hiking boots.
With a little preparation, hiking Half Dome is an experience never be forgotten!
For anyone who was unsuccessful with the lottery they have the option to join a tour group. One amazing tour is a 4 Day Yosemite Backpacking Trip from Glacier Point to Half Dome and there is no need to apply for a permit.
Fish at One of the Lakes or Rivers
If you like fishing, August is a great time to do so in the park. The water levels are at their peak, making it a great time to get out onto the lakes and rivers and cast the line. Rainbow trout, bass, and catfish all abundant during this time of year.
Any questions about fishing in Yosemite can be asked at the visitor centres around the park.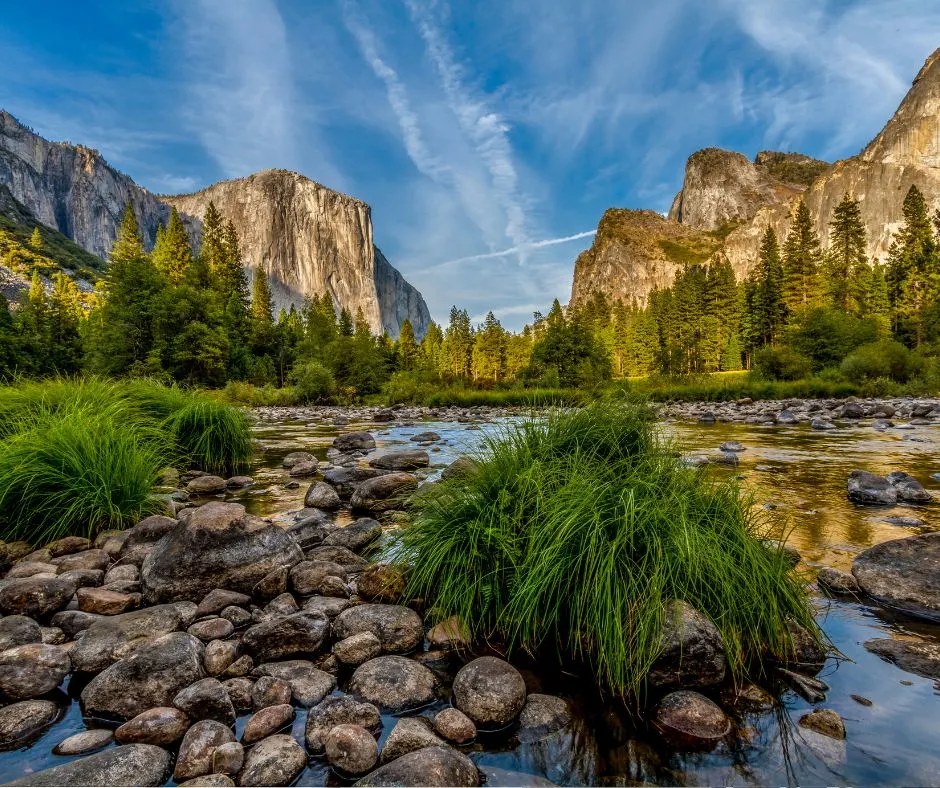 Scale the Rocks
Rock climbing in Yosemite is an amazing experience. The granite walls and the sheer size of the cliffs are like nothing else in the world. August is the perfect time to go with longer warm days. Starting out early morning is a good shout!
Remember to bring a few things along. First, a good pair of shoes is essential. Climbers need a harness, a rope, some chalk, and some carabiners. A guidebook can be helpful!
There are plenty of routes to choose from, so climbers can find one that suits their skill level. The most famous place for rock climbing is El Capitan.
If rock climbing is not on the itinerary, head to El Capitan to watch the experts scale the granite wall.
Visit the Museum
There are many good reasons to visit the Yosemite Museum. First, it can help visitors appreciate the natural beauty of the area. The museum has a wide range of exhibits on the geology, plants, and animals of Yosemite National Park.
You can learn about the history of the park, including its human inhabitants.
In August, the museum can provide a welcome respite from the heat of summer. Yosemite can be quite hot in August, however the museum is air-conditioned and comfortable.
It is a great place for families visiting Yosemite with kids. They can enjoy seeing the exhibits and learning about Yosemite's history and wildlife.
So whether you are interested in the natural history of Yosemite or just looking for a cool place to escape the summer heat, Yosemite Museum is worth a visit.
Have Dinner at the Awahnee
There are many good reasons to have dinner at The Ahwahnee in Yosemite during the month of August. For one, this historic lodge has a beautiful setting nestled at the foot of epic granite cliffs.
The surrounding scenery is truly breathtaking, and guests can enjoy amazing views of Half Dome
The cuisine at the Awahnee is exceptional, featuring local ingredients prepared with a creative flair. Whether guests opt for a simple sandwich or a gourmet 3-course meal, there are plenty of options.
The warm hospitality of the staff help to make any evening at the Awahnee truly unforgettable.
One thing to note before arriving is the dress code. Men are expected to wear a suit and tie and women are expected to wear a dress or formal outfit. This rule is strictly adhered to so don't turn up wearing shorts or sportswear!
It is one of the busiest restaurants in Yosemite so it is always best to make a reservation before arriving to avoid disappointment.
Click here to find out more about The Ahwahnee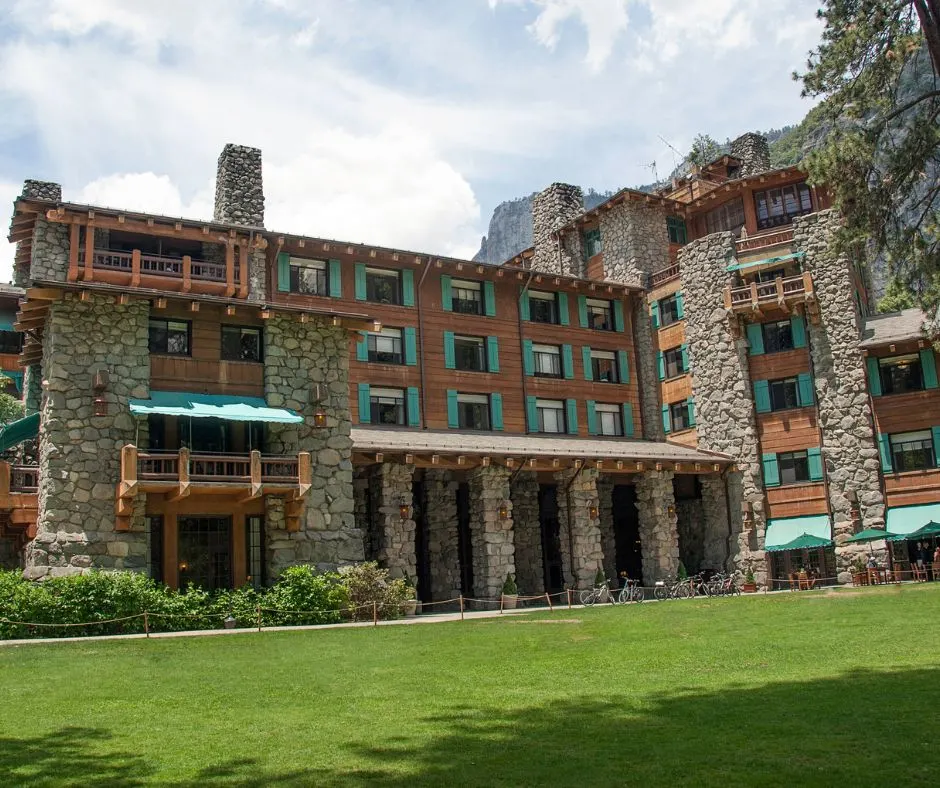 What to Pack for Yosemite In August
Planning a trip to Yosemite National Park in August? There are a few things to pack in order to make the most of the experience.
First and foremost, visitors need comfortable walking shoes – the trails can be quite rugged, and they don't want to end up with blisters.
Yosemite in August means guests need plenty of sunscreen and insect repellent, as the sun can be strong and the bugs can be persistent.
It's a good idea to pack layers of clothing, as the temperature in Yosemite in August can vary widely from morning to evening.
Bring along a camera – Yosemite is one of the most beautiful places on Earth, and visitors don't want to miss out on capturing some memories to take home with them.
Some other hiking essentials are, a light rain jacket, a head torch, a lightweight quick drying towel, a backpack and hydration reservoirs for the longer hikes.
Some camping essentials include a sleeping bag, cooking equipment and a picnic blanket.
Camping in Yosemite in August
Yosemite is a must see for any nature lover, with so many people visiting during the summer months it can be hard to find an available camping space.
There may be thirteen campgrounds in Yosemite! However, they can fill up quickly. Reserving a spot early helps ensure comfort and tranquillity while making memories.
Reservations open five months in advance and can fill up in a few minutes! Some great tips for securing a spot at Yosemite include login on to the website a few minutes before they open.
They open slots on the 15th of the month at 7am PST.
The most popular campgrounds are those located near Yosemite Valley. North Pines is highly recommended, as it offers some of the best views in all directions.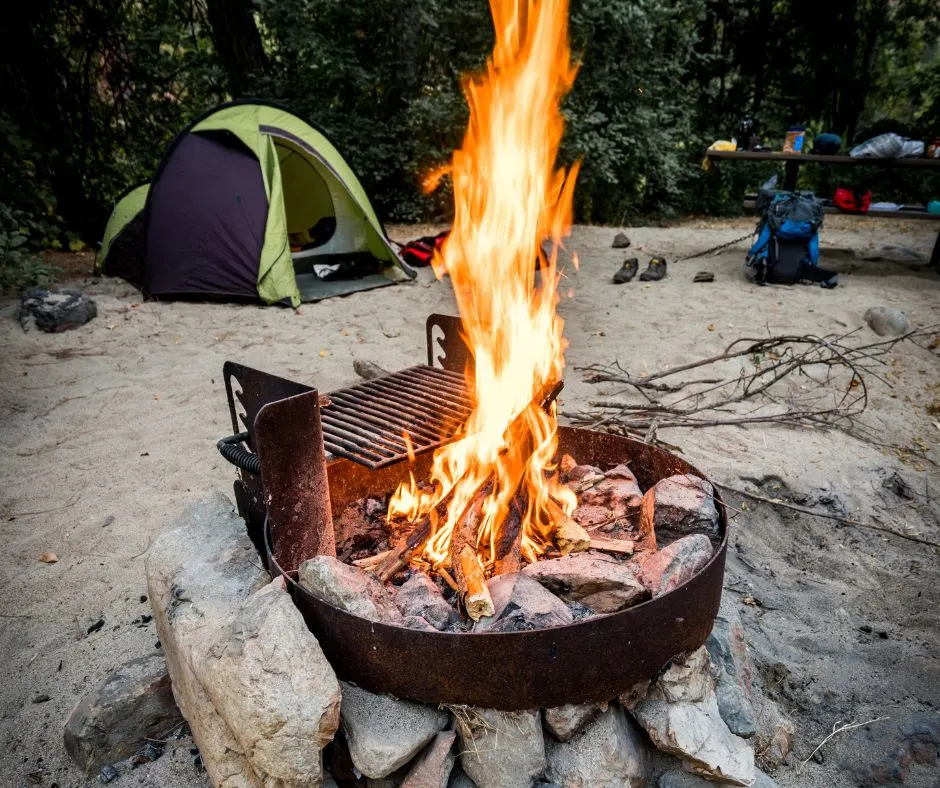 Backpacking in Yosemite in August
Yosemite is an amazing place to backpack. The views are unparalleled and there's so much nature that can be enjoyed without having any other people around for miles!
Before planning your trip, a wilderness permit is required. The park runs a lottery for anyone who applies for the permit. The remaining permits are offered on a first come first serve basis.
A wilderness permit gives backpackers the right to camp wherever they can hike to. There are very few limitations accepted in the Valley and the designated campgrounds.
There is a designated campground for backpackers behind North Pines in the summer. It is for backpackers to use the night before or the night after they set off on their hike.
If this sounds like a lot of hassle and too much planning, there are plenty of tours in Yosemite which include backpacking.
Consider this 5 Day Yosemite Backpacking Trip with Amazing Sunsets. One of the best things about this is the hikes are not very strenuous and it is possible to mix and match the itinerary.
Backpackers camp at the base of Mount Hoffman beside May Lake. It is possible to swim in the lake and relax around the shore, or, hike the four-mile round trip to the top of Mount Hoffman.
After the hike, make your way to a hidden location, Polly Dome Lake! It is surrounded partially by granite and through high alpine meadows. The last place to set up camp is Glen Aulin.
This trip is great for everyone including families and there are plenty of amazing sunsets to see on this trip in the wilderness of Yosemite.
Click here to find out about a 5 Day Yosemite Backpacking Trip with Amazing Sunsets.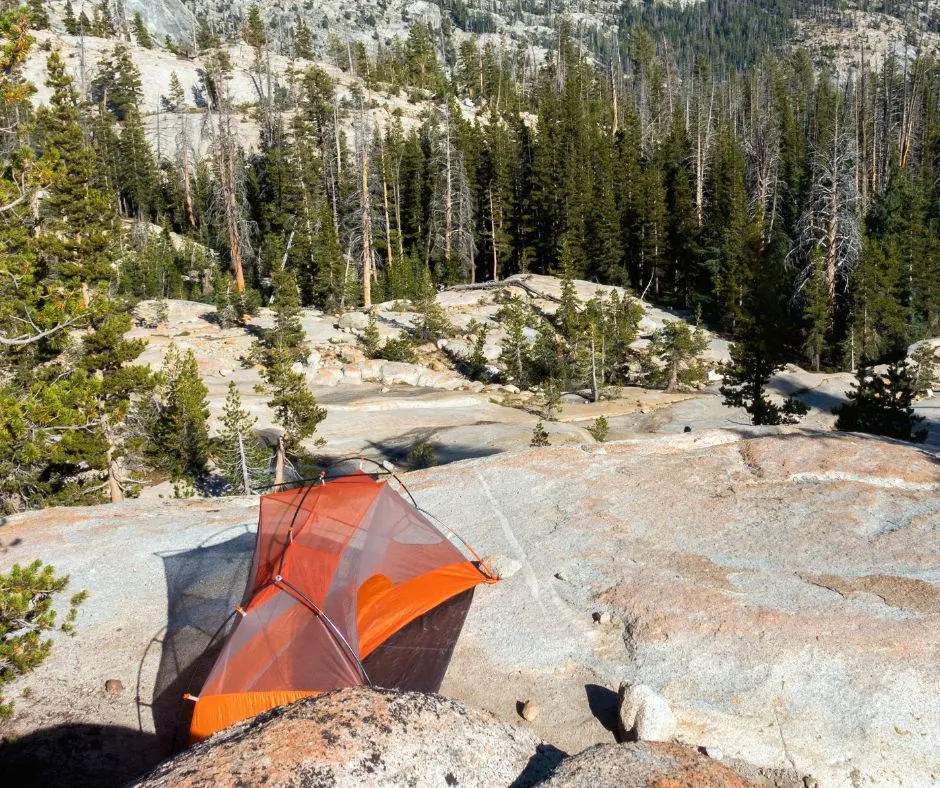 Yosemite in August Glamping
For an alternative to camping, Yosemite has its own glamping area in Curry Village. This is where you can find heated tents with comfortable beds. They sleep up to four so it is perfect for couples and small families.
While the heated tents are comfortable and offer a little extra comfort, they have no private bathrooms. However, there is a shared bathroom on site.
If a private bathroom is a top priority check out the cabins nearby. Similar to the heated tents, the cabins have fantastic views of the mountains.
They are popular and can book up quickly so best to secure one in advance!
To find out more information about Curry Village click here.
Where to Park an RV in Yosemite
There are ten campgrounds in Yosemite to accommodate RVs. To make a reservation follow the same tips for camping.
The size of the RV determines which campground to book. The website gives specific details about each campground so it is recommended to check this before making a reservation.
If you do not have an RV, It is easy to rent an RV for the trip. It is such a great way to experience the park.
Click here to make a reservation at one of the RV Parks in the Valley.
Rented Holiday Homes in Yosemite
On the west side of the park, there are a number of holiday homes and cabins to rent. They have all the necessities needed for a comfortable stay.
The holiday homes offer some seclusion just a short drive from Yosemite Valley.
They come in different sizes accommodating couples, families, groups or friends.
Some have basic amenities while others have fantastic choices such as hot tubs, wood fires and outdoor eating areas. They can book up quickly so plan ahead and make a reservation online!
To book a vacation rental at Yosemite National Park click here.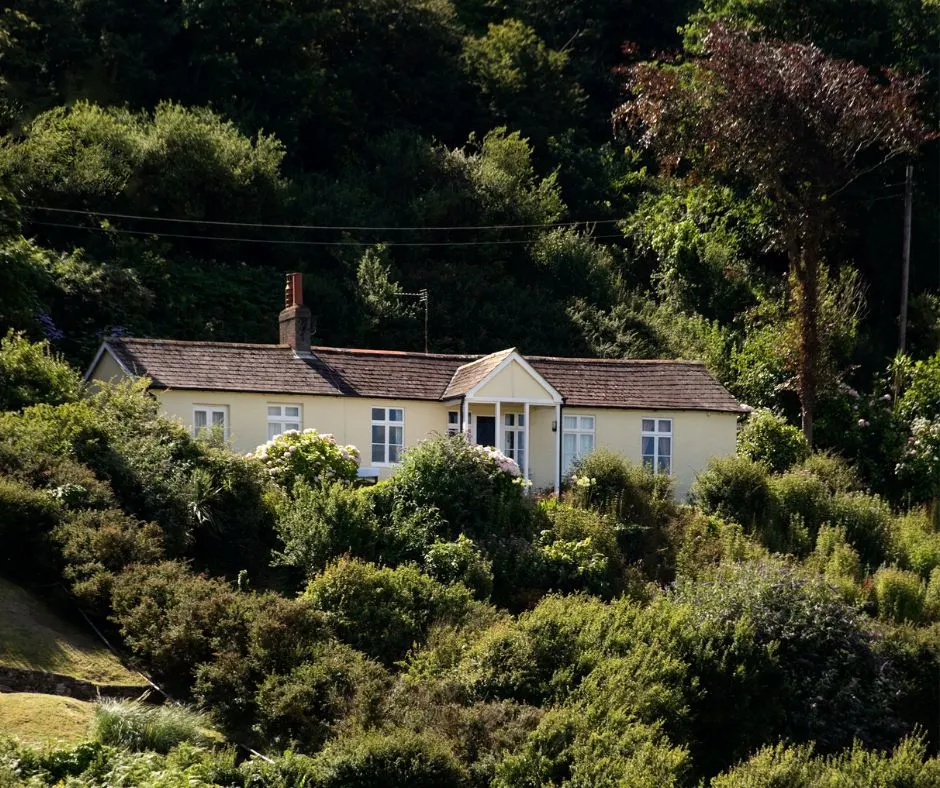 Hotels in Yosemite Valley
As mentioned above, Yosemite has a few hotels onsite. Along with the Ahwahnee, Yosemite Valley Lodge is close by and offers spacious rooms and lots of facilities on the premises.
Some other facilities the hotel offers are a restaurant on-site and bike rentals. The location is a fantastic base to explore other areas of Yosemite.
There is WiFi, however, it can be used for light browsing only. Needless to say, this hotel is popular so don't delay in making a reservation.
To make a reservation for Yosemite Valley Lodge click here.
Hotels in El Portal
El Portal is the most popular place to stay and is just a ten-minute drive to the park using the South Entrance.
Located along the Merced River is Yosemite View Lodge and it is a little more luxurious. The hotel has four pools and a hot tub, perfect for relaxing after a long day exploring Yosemite.
There is an onsite restaurant and a nearby convenience store. The views along the river are breathtaking and while various room types are available, families may want to opt for one with a kitchenette.
Make a reservation here for Yosemite View Lodge.
Hotels Near Yosemite
Staying in a hotel closer to the Northwestern entrances is a better option for anyone from the bay area. The Rush Creek Lodge is at least an hours drive from Yosemite Valley.
There are several room types available for couples or large families. The outdoor pool opens in the summer and the hot tub is great to relax.
Some other facilities include a games room, sauna, spa, restaurant and shop onsite.
To book a room at the Rush Creek Lodge click here.
Glamping Near Yosemite
AutoCamp Yosemite is in Midpines which is about an hour's drive from the Valley. However, don't let the distance deter a stay. The hotel is a hidden gem and offers unique rooms to allow guests to experience the outdoors at its best.
The Air Stream comes with its own kitchen and BBQ area, as well as closeted bathrooms. They sleep up to four people so they are the perfect size for small families.
All rooms have a patio and a beautiful view of the mountains.
To book or find out more about AutoCamp Yosemite click here.
What to Know About Visiting Yosemite in August
August like July is one of the busiest months in the park. There are few things visitors should know before setting off on a trip.
As accommodation books up quickly, it is better to be prepared and plan ahead.
This goes for any items on the packing list. The shops in the area can be pricey Bring any essential items and fill up on gas before arriving.
There are rumours Yosemite are likely to limit visitors this year. The park have announced a reservation system will start in May and will be in effect all through the summer months.
If visitors are planning a trip to one of the most beautiful places on earth, they must visit Yosemite in August.
This stunning park is known for its awe-inspiring mountain vistas, crystal clear waterfalls, and abundant wildlife.
During the summer months, the weather is simply perfect for exploring this incredible place.
So if you are looking to make some unforgettable memories this summer, be sure to put Yosemite in august on the travel bucket list!
You May Also Like:
How to Plan a Trip to Yosemite | April in Yosemite | The Best Hikes in Yosemite National Park | One Day in Yosemite | The Ultimate Yosemite Packing List | Yosemite in Fall | RV Parks Near Yosemite | Rafting in Yosemite | 10 Kid Friendly Hikes in Yosemite | Winter Hikes in Yosemite | The Magic of Yosemite in December | Best Photo Spots in Yosemite | Why Yosemite Weather in May Makes it the Best Time to Visit | 10 Reasons to Visit Yosemite in January | The Perfect Guide to Visiting Yosemite in March | 10 Amazing Things to do in Yosemite in February | 10 + Things to Do in Yosemite in June | Pumpkin Farms in Maryland
Best pumpkin farms in Oregon | Flying With A Toddler | Best Pumpkin Farms in Florida | Pumpkin Farms in California
Will you be needing travel insurance, flights, rental cars, or hotels for your trip?