The Best Yosemite Tours from San Francisco are jam-packed with things to do. They offer the best opportunity to explore one of America's most iconic national parks and learn more about it along the way.
Yosemite National Park is one of the most spectacular natural wonders of the world and ranks among America's top 10 favourite national parks. However, as it is 748,542 acres planning a trip to Yosemite might leave you feeling overwhelmed.
During a 2 Day or 3 day Yosemite itinerary, you get to see some of the world's most famous landmarks such as El Capitan, Half Dome, and Yosemite Falls.
It is also home to some of the best hikes and there are plenty of outdoor activities including rafting to enjoy from fall to the summer months of June, July and August.
In the evening, you might find yourself gazing in awe at a starry sky from one of Yosemite's many campgrounds.
There are tours to suit everyone and every budget from luxury to budget and everything in between. Choose from 1-hour tours, sunset tours, day trips, weekend getaways, or multi-day tours. Most include transport and others include accommodation and for others, you may need to choose where to stay.
Below is a list of Yosemite tours from San Fran, but as not everyone is coming from that direction this guide has a few extra from El Portal, Lake Tahoe and more. There are even a few that pick guests up from the nearby hotels, campgrounds and RV parks.
This guide breaks them all down including what to pack and helps to point you in the right direction.
Guided Tours to Yosemite From San Francsico
Many people visit the Yosemite National Park every year, from summer to winter. The number of tourists is steadily increasing, and there are many reasons for this. Tourists can experience a wide range of adventures in the national park.
It is not just about the stunning views and the best photo spots. There are plenty of waterfalls, hiking trails, wildlife viewing opportunities and other activities to choose from when you are visiting the park.
In addition to all of these breathtaking attractions, Yosemite National Park is also home to some spectacular history. In fact, it was officially designated as a National Park in 1890 by President Benjamin Harrison!
When you explore the park yourself you rarely get to discover the secrets that are hidden away in the park. A guided tour on the other hand means that you have an explanation of what you are looking at and you find out about its history and importance to the park.
With the majority of the visitors to the park coming from the Bay area, it is no wonder there are plenty of San Francisco day tours on offer. This is a great option if you only have one day in Yosemite.
If your tour includes a pick up then the entrance to the park is included. However, if you meet your guide in the park you have to pay your entrance fee.
Prices vary at different times of the year. However, the entrance price remains the same. It costs around $35 to enter the park. However, you can also use America the Beautiful Pass to enter the park.
In fact, the annual pass allows you to visit over 2000 sites around the US. It is relatively inexpensive and a great investment if you plan on visiting a few federal sites throughout the year.
For more information about America the Beautiful Pass click here.
Best Yosemite Tours by Air
You don't just have the option to explore Yosemite from the ground. Many parts of Yosemite is wilderness and undiscovered. One of the best ways to see it all is from the sky.
A flight tour allows you to see Yosemite from a unique vantage point. You see the Sierra Nevada Mountains and Yosemite National Park and have an amazing experience.
You board your plane at Pine Mountain Lake Airport and fly over Tuolumne Canyon, Cherry Lake and into the Emigrant wilderness. Then watch out for El Capitan, Half Dome, and Yosemite Valley.
Planes seat 3-9 people and the tour lasts an hour.
Yosemite Private Tours at Sunset
There is no better view at the park than watching the sunset at the top of Sentinel Dome. This Yosemite Sunset & Champagne Tour begins with a climb to reach 3,200 feet above the valley floor.
At the top sit on the granite mount and watch the colours of the sky change and the sun go down with a glass of champagne in your hand. Sentinel Dome offers 360-degree views. To the north is Yosemite Valley, including El Capitan and Yosemite Falls.
To the east Nevada Falls, Half Dome and Clouds Rest, and some of High Sierra peaks. Looking west, you can see down Yosemite Valley and even the Merced River canyon. The south, however, doesn't have the same breathtaking views.
When you finish your glass of bubbly and some small bites head back down the dome and back to your vehicle. The tour picks guests up from El Portal and all drinks and snacks are included in the price.
This unique tour is great for couples or friends looking for a lovely evening with fantastic views.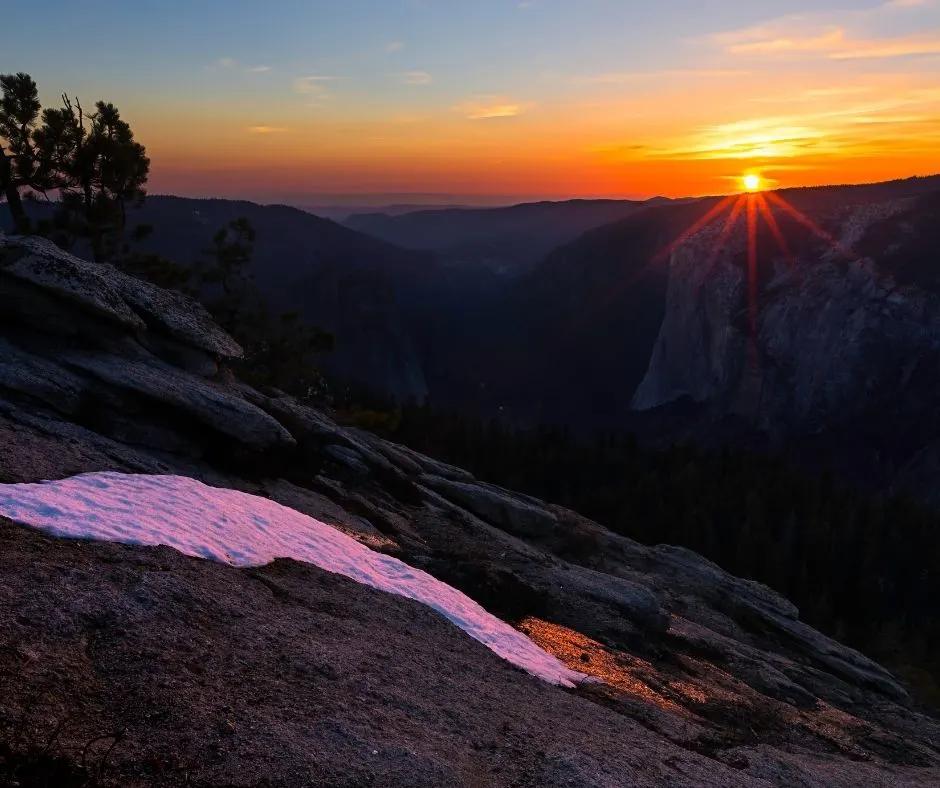 1 Day Yosemite Tour From San Francisco
If you just have one day to explore Yosemite then you can take a day tour to Yosemite. It is around 4 hours away from San Francisco. The great thing about a day trip to Yosemite is there is no need to figure out where to stay and you still get to spend five or six hours exploring the park.
Most tours pick up guests from Downtown San Francisco and other stops along the way. There are also opportunities to stop and stretch your legs.
The Yosemite National Park & Giant Sequoias Hike stops in Oakdale from breakfast before you enjoy a 1-hour Sequoia Walk along the Tuolumne Grove Trailhead. This tour is kid-friendly and a great choice if you are visiting Yosemite National Park with kids.
It is then on to Tunnel View to snap a few photos of the stunning panorama. If you visit Yosemite in April May or June then it is here you can expect Yosemite Falls to be roaring.
The tour stops at Half Dome for another quick photo stop before lunch. You have lunch in the Valley and then free time to explore. The Valley is the centre of the park and there is plenty to see and do including the opportunity to hike or even take a quick dip in the Merced River.
Before leaving stop at El Capitan for a photo and then it is on to Oakdale for dinner. The tour then drops guests back to San Fransico in the evening.
For more information on the Yosemite National Park & Giant Sequoias Hike click here.
Tour Yosemite Tour From San Francisco with a Small Group
There are many ways to plan a trip to Yosemite. Some visitors prefer to travel in a small group as it allows them to ask more questions. A Small-Group Tour to Yosemite National Park leaves San Francisco at 6.30 in the morning. it covers various areas of the city and it is perfect if you are staying at hotels, Airbnbs or even private residences in the city.
The first stop of the tour is at Great Central Valley. Here you can take a rest or pick up a few snacks. The guided tour of Yosemite takes you to various famous locations darted through the park. In fact, you can expect to see famous waterfalls and rock formations including Yosemite Falls, El Capitan, Half Dome, Bridalveil Falls, Sentinel Dome, and much more.
However, remember the best time to see any of the waterfalls is April and May in Yosemite. After your guided tour, you have three to four hours to explore the Valley and the surrounding area. There are many places to have a picnic or you can eat at a few restaurants in the Valley.
Yosemite Falls is located in the Valley, so there is enough time to add in a small hike to the base of the falls. You could also explore the visitor centre or simply take in the fantastic views.
To book your Small Group Tour to Yosemite click here.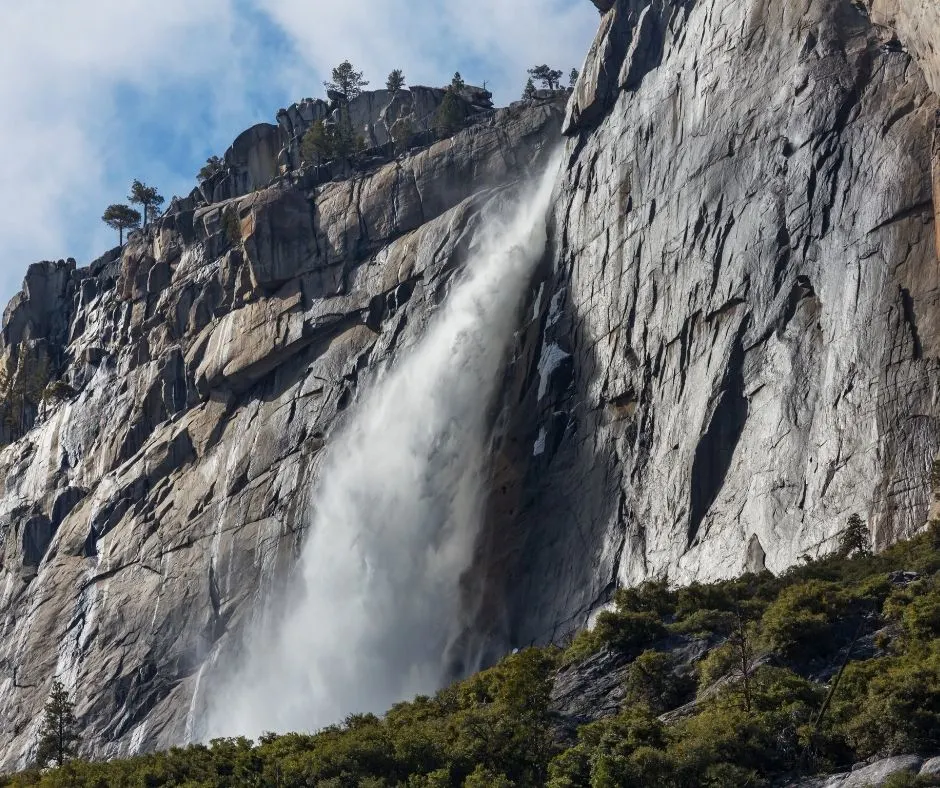 2 Day Yosemite Tours From San Francisco
To maximize time in Yosemite, it would be best to plan to spend the night there. This will allow for plenty of time to explore the area before returning home the following evening. Two full days of hiking, sightseeing, and exploring in the amazing natural wilderness of Yosemite National Park.
On the first day of this two-day tour of Yosemite, you are picked up from San Francisco and taken to Merced River Canyon where your accommodation, Cedar Lodge is located. The hotel has a range of facilities including a restaurant, bar, 2 swimming pools, a jacuzzi, and private beach access on the Merced River.
The same 2 day Yosemite itinerary is also offered but there is also the option to change your accommodation to Yosemite Lodge.
Click here to find out more about the Yosemite Lodge and 2 Day Tour.
After arriving at the hotel, you head for the Valley where you can learn more about the history of Yosemite and visit some stunning places like Yosemite Falls, Inspiration Point, Half Dome, Bridalveil Fall, and El Capitan. You then return to Cedar Lodge to relax.
On day 2 you can take in the view at Glacier Point before hiking among the Giant Sequoias. As it is your last day in Yosemite you return to San Francisco at around nine in the evening.
Discover more about this 2 Day Yosemite Tour From San Francisco.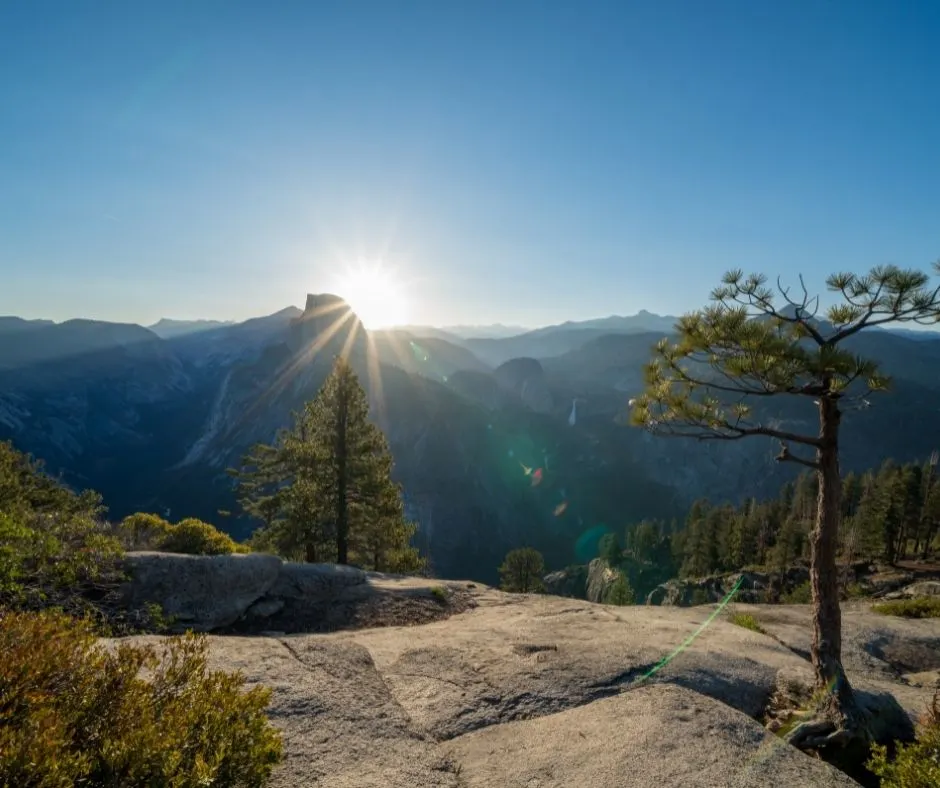 Multi-Day Tour to Yosemite From San Francisco
Do you want to camp in Yosemite, but don't want to bring all the camping gear with you? This Yosemite Valley 3-Day Camping Adventure takes the hassle out of figuring out where to stay in Yosemite. It includes two nights camping in Yosemite Valley and all camping gear is provided.
In fact, you just have to bring a sleeping bag. Everything from quality tents to cooking equipment is included. You can still get involved in the setup and breakdown of the camp.
The facilities are modern with hot showers. While a mixture of food options are provided, it is up to the guests to cook over the campfires and clean up after.
On the first day of the itinerary, guests are picked up outside the Hilton Hotel in San Francisco at 8.15 am. The bus travels through Central Valley until you reach Yosemite. Before you head into the Valley you go for a small short hike through the giant sequoia trees, the largest living things on Earth.
You stop for a picnic here so it is important to bring your own packed lunch for the first day. In fact, all meals are not included in the price on the first day. You can bring your own with you or pick something up at Yosemite.
After lunch, you can decide if you want to visit one of the three sequoia groves. From there you continue your walk into the Valley. It is here that your guide goes into detail about what you can expect over the next two days and what options you have.
It is an early start on day two after breakfast, you head off for a full day of hiking and sightseeing. May Lake is usually on the agenda, however, this can change depending on the weather and the group. Some people can even hike past May lake to Mount Hoffman for some 360-degree views.
Day three is a free day and you have plenty of options. Most visitors plan their trip around the Valley. There are plenty of hikes to choose from or you could head to the Merced River. Depending on the time of year, you could even opt for a whitewater rafting trip.
Find out more about a 3 Day Camping Adventure in Yosemite here.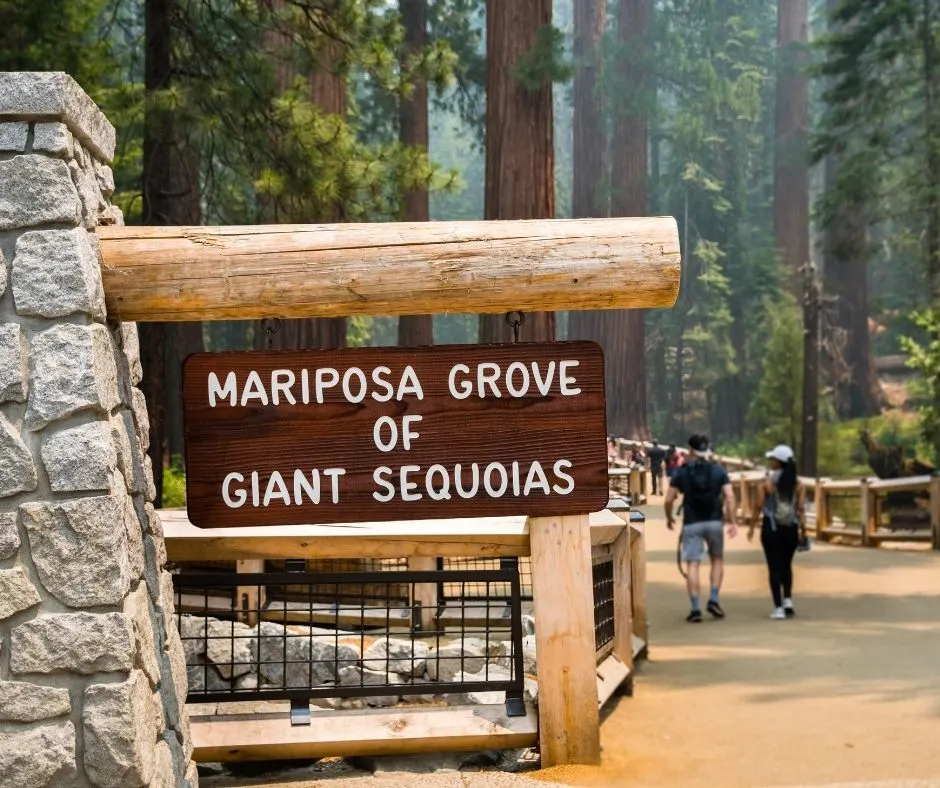 4 Day Half Dome Backpacking Trip
Hiking Half Dome is one of the most famous trails in the park. In fact, it is so popular that you have to apply for a permit. If you want to take the hassle out of your trip, then a 4 Day Yosemite Backpacking Trip from Glacier Point to Half Dome could be right up your street.
This 4-day adventure begins with panoramic views of the Sierra Nevada high country at Glacier Point. After that, you make your way into Illilouette Valley for backcountry camping by the creek. Hike around the base of Mt. Starr King to Little Yosemite Valley on the third day.
You either hike to the summit of Half Dome on the third evening to watch the sunset or the following morning to watch the sunrise. The views are stunning and one of the best photo spots in Yosemite.
To return to the Valley, you hike another famous trail, the Mist Trail. The trail takes you past both Nevada and Vernal Falls.
The hikes are for those with a good level of fitness as you hike for most of the day. All meals are provided except dinner on day 1 and breakfast on day 2. As guests meet in the park, the entrance fees to the park are not included.
To find out more about this 4 Day Yosemite Backpacking Trip click here.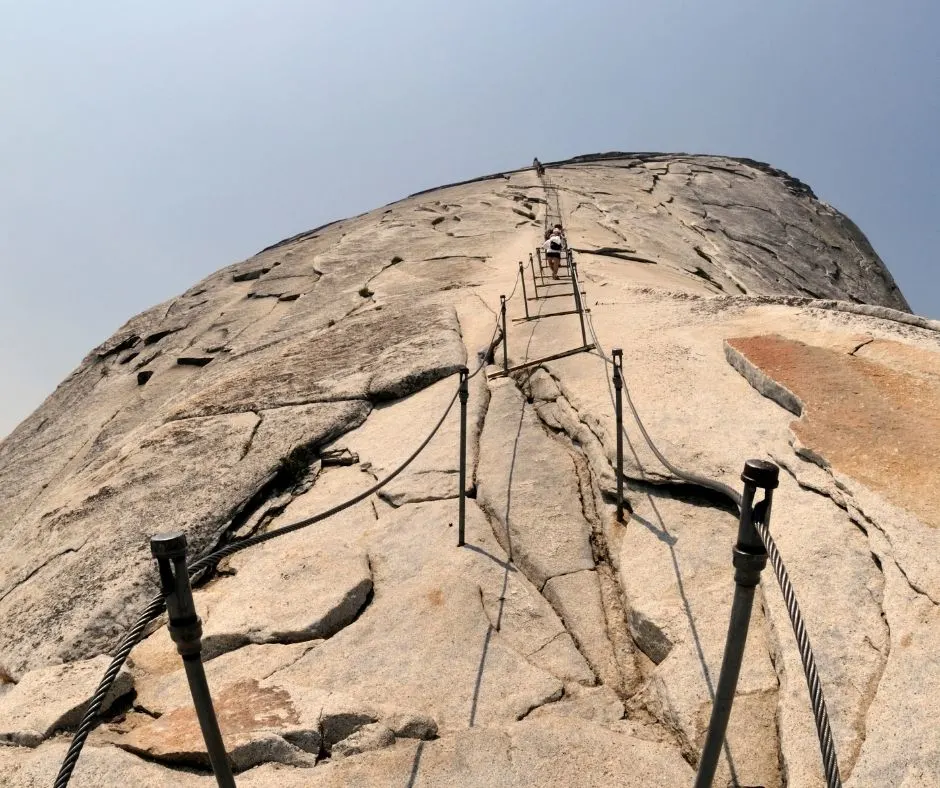 5 Day Yosemite Backpacking Trips – Three Summits
If you have ever wanted to climb three of Yosemite's most iconic peaks then this is your chance. This trip is not for the faint-hearted as you climb Mount Hoffman, Clouds Rest and reach the summit of Half Dome. On this 5 Day Yosemite Backpacking Trip you must have a good level of physical health.
It would be impractical to head back to the valley every night to one of the campgrounds or RV parks there. That is why the trip includes backcountry camping. Camp is set up at the shore of May Lake at the base of Mount Hoffman and the Sunrise Lakes area. You also visit Lake Tenaya, Yosemite's largest lake.
Your adventure ends with a hike past Nevada and Vernal Falls on the Mist Trail. This is an amazing trip, but you must be sure you can complete it before you set off.
Book your 5 Day Yosemite Backpacking Trip to Three Summits here.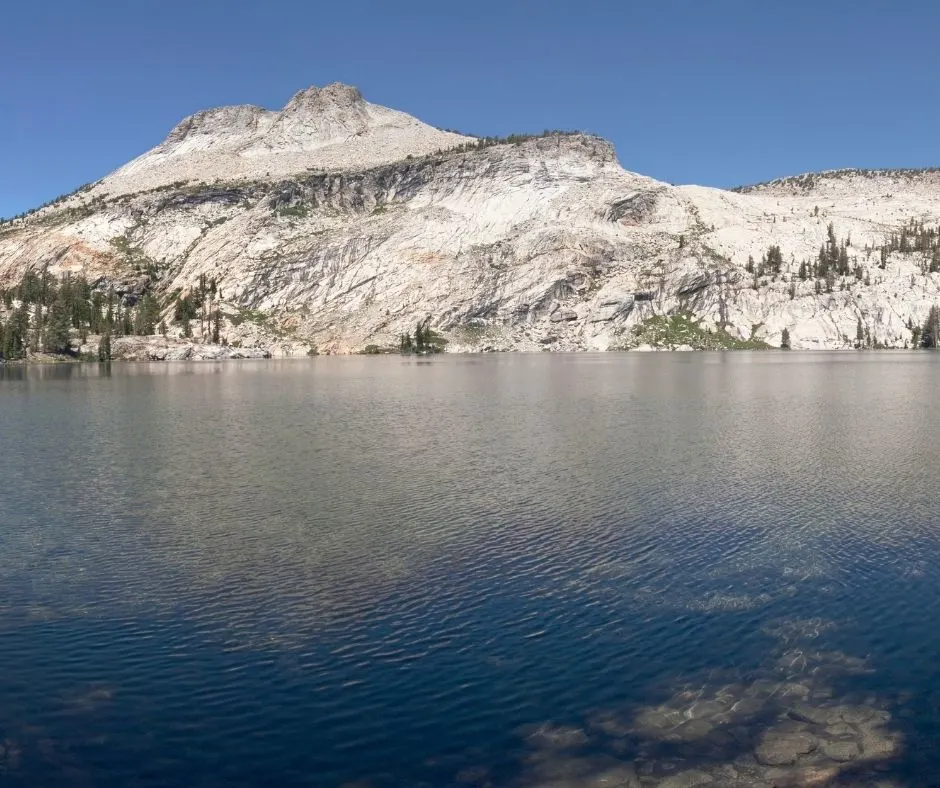 5 Day Best Yosemite Backpacking Trips
Not all Backback Trips include strenuous climbs. If you want a more relaxing trip then consider this 5 Day Yosemite Backpacking Trip with Amazing Sunsets. The great thing about it is that you can mix and match what you want to do.
Camp at the base of Mount Hoffman beside May Lake. You can choose to swim in the lake and relax around the shore or hike the four-mile round trip to the top of Mount Hoffman. After that, you head to a hidden location, Polly Dome Lake.
It is surrounded partially by granite and through high alpine meadows.
The last place you set up camp is at Glen Aulin. This time it is by the Tuolumne River at the mouth of the Grand Canyon. This trip is great for families and you can expect to see some amazing sunsets on your adventure as you make your way through the wilderness.
Click here to find out about a 5 Day Yosemite Backpacking Trip with Amazing Sunsets.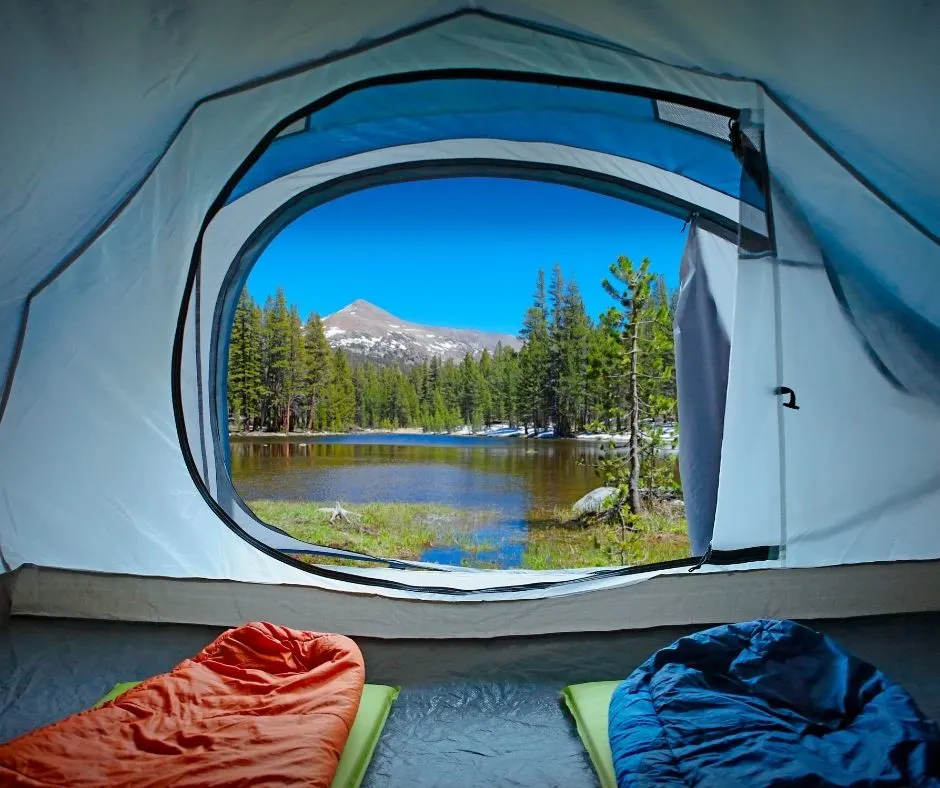 6 Day Yosemite Guided Backpacking Trips
While most visitors to Yosemite stay or explore the Valley, there is a lot more to discover off the beaten path. The Northern part of Yosemite, the Sierra Nevada, is true wilderness according to some.
On a 6 Day Yosemite Backpacking Trip you hike past deep canyons, dense old-growth forests, and stunning alpine peaks and ridges, you camp at some other hidden gems in Yosemite. In fact, one of the most spectacular places you camp at is the upper Slide Canyon beneath the Sawtooth Ridge.
This trip is perfect for those who want to experience backcountry camping for the first time. It is suitable for older kids and for those who want to see the other side of Yosemite away from the tourist attractions.
To find out more about a 6 Day Yosemite Backpacking Trip click here.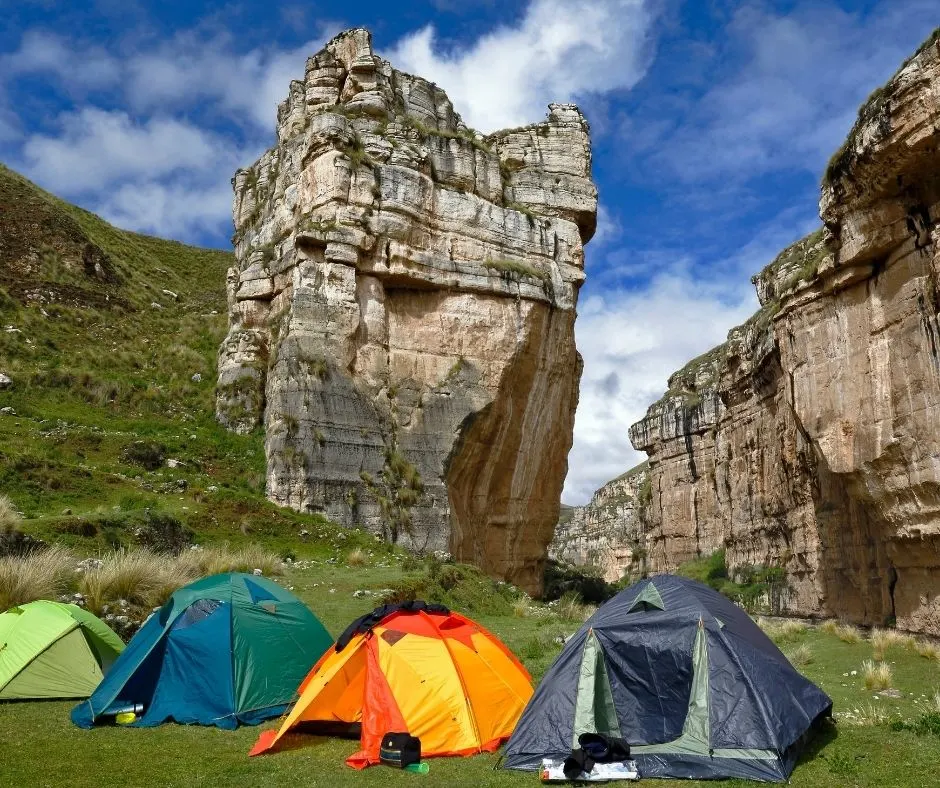 El Portal Bus Tours to Yosemite
Even if you are not staying in San Francisco, you can still enjoy a tour of Yosemite. El Portal is just a short drive from Yosemite National Park and it is one of the most popular places to stay when visiting the park or if visitors want to raft on the Merced River.
This Yosemite Valley, Giant Sequoias and Glacier Point Tour pick guests up either from El Portal or Oakhurst Visitor Centre. There are three photo stops which include tunnel View, Glacier Point and Yosemite Falls.
For this tour, you should pack a picnic or packed lunch as guests stop at Cathedral Beach for a lunch. Not only is it one of the most beautiful spots in the park, but it is also a great place to go if you're looking for some peace and solitude. There are usually very few people around.
The last stop is a quick hike on Tuolumne Grove. The Giant Sequoias are breathtaking and the trail is short and sweet which makes it perfect when you visit Yosemite with kids. Then it is back to El Portal.
The tour lasts around eight hours and it combines many of the famous and stunning places in the park.
For more details about this Yosemite Valley, Giant Sequoias and Glacier Point Tour click here.
Yosemite National Park Tour From Lake Tahoe
Enjoy taking in the sights on your three-hour drive to Yosemite from South Lake Tahoe. This Yosemite tour from Lake Tahoe is a full-day tour that leaves early at 06:00 and arrives back around 8 pm. Your tour guide is an expert in his field and is there to fill you in on some of the most famous landmarks at the park.
You start with a hike to either Yosemite Falls or Bridalveil Falls. After you can enjoy a delicious picnic lunch at Cascade Falls. The lunch and beverages are included in the fee, so there is no need to bring your own.
The tour takes around six hours to explore the park and you get the chance to stop at each place and take some stunning photos. On your return trip, the bus stops off at O'Nelly Deli where you can enjoy a quick bite to eat before your return to Lake Tahoe.
Find out more information about this full-day tour of Yosemite from Lake Tahoe here.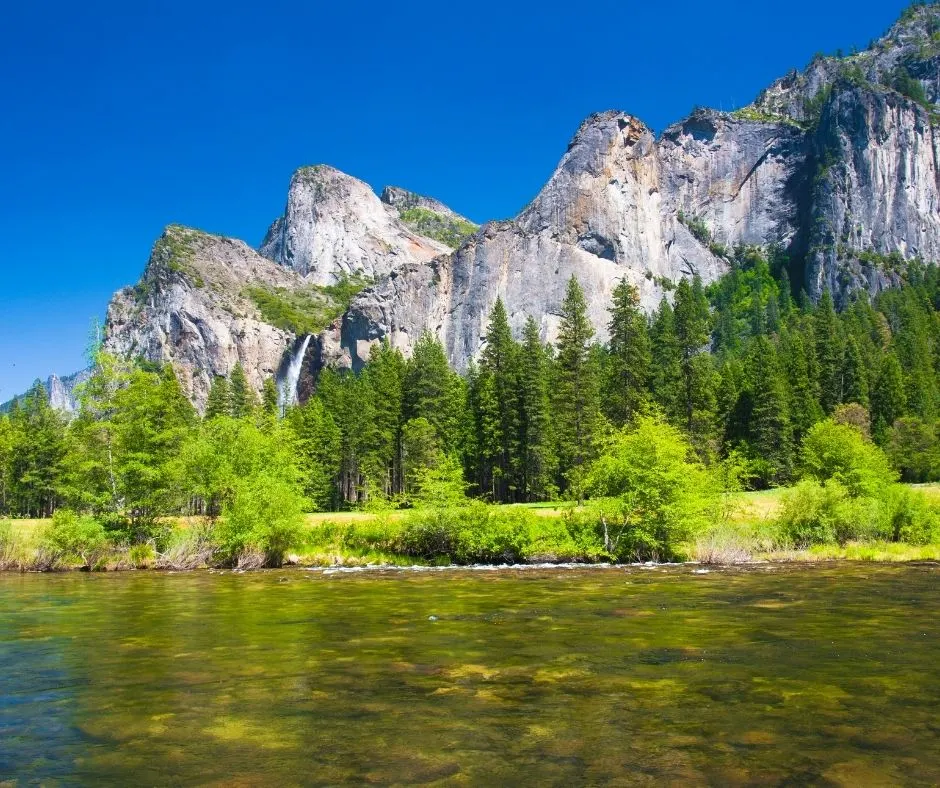 Las Vegas to Yosemite Tours
Las Vegas is a long drive from Yosemite, but it passes through another National Park, Death Valley. A great way to combine both of them is with a Yosemite tour package that starts in Las Vegas and ends in San Francisco.
Guests are picked up in Las Vegas to start their 4-Day Tour of Death Valley, Yosemite & San Francisco. The first stop is Death Valley National Park. This is where they spend the first day of the trip.
Put your hiking boots on for treks along Zabriskie Point, Artist's Palette, Badwater Basin Salt flats, Furnace Creek Visitor Center, Devil's Golf Course, and the Mesquite Sand Dunes.
After eating your packed lunch at the park, you travel on through the old Gold Rush Historic town of Bishop to set up camp for the night.
It is an early start the next day as the tour heads for Yosemite. The views through Tioga Pass are breathtaking with views of Olmsted Point, Lake Tenaya, Tuolumne Meadows, and Mono lake. Spend the rest of your day in the Valley before getting a good night's sleep.
Day three is spent exploring Yosemite National Park. You can choose to explore one of the many trails yourself or take part in a guided tour. The guided tour ensures you see premier panoramas within the park such as Bridalveil Falls, Lower Yosemite Falls, views of Half Dome and El Capitan.
The next and final day is an early start as you finish your tour off in San Francisco. It is a guided tour of the most beautiful city in the world. The tour stops at all of the most famous sights including Fisherman's Wharf, Pier 39, Haight Ashbury, and the Golden Gate Bridge.
Find out more information about the 4-Day Tour of Death Valley, Yosemite & San Francisco here.
Yosemite Hiking Tours
It is no secret that Yosemite has some of the best hikes in the US. There are some that lead you to stunning waterfalls, others that guide you through a meadow and even some that take you to the top of a granite cliff. Some take all day, while others are over and done with in less than an hour.
On a Yosemite Valley Private Hiking Tour, you can leave the map at home and have an experienced guide take the lead. Choose between Yosemite Valley or Tuolumne Meadows to have your adventure. You meet your guide early that morning and they walk you through your itinerary for the day.
Tours can be designed around you, however, you can expect to see Yosemite Falls, Bridalveil Falls, the nose of El Capitan, Happy Isles, the famous Mist Trail, Mirror Lake, the Royal Arches, the secret Indian Caves and/or Spider Caves.
As you walk around, your guide points out many of the other geographical features in the park. The guide carries a first aid kit, water purification methods, toilet paper (for emergencies), suntan lotion and bug repellent.
It is advised that you bring your own lunch, snacks, and water bottles. You should also wear the right clothing for the weather and season
Many of the trails are in the sun so it is hot in July and August and can still be hot at the start of fall too. In December there is snow on the ground so snowshoes would be needed.
Click here for more information and prices for a Yosemite Valley Private Hiking Tour.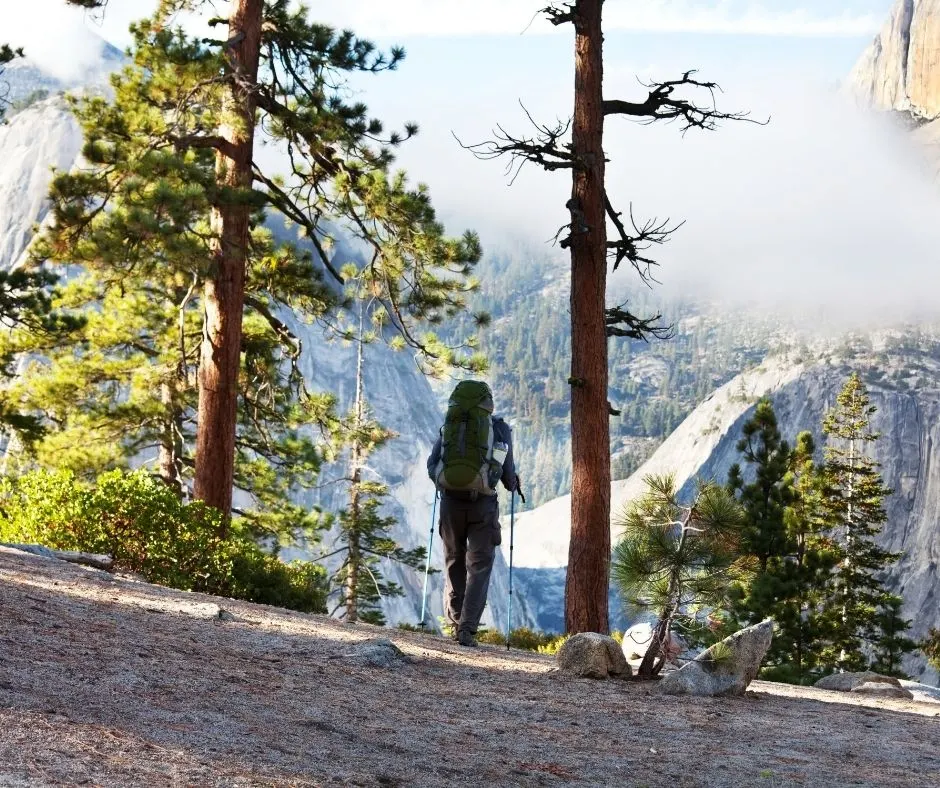 Private Yosemite Tours to Tuolumne Meadows
Yosemite's Tuolumne Meadows are one of the most stunning places in Yosemite. It is on the edge of Yosemite National Park and has an elevation of 8,600 feet. There are several trails that start from Tuolumne Meadows as well.
On a full-day hiking tour, you meet your guide in the morning and design your own itinerary. Some of the places you can include in your day are a hike to the top of Lembert Dome, Dog Lake, or Soda Springs.
The area has many visitors as it is at an elevation so you can see more clear views. There are many different birds to see there too. Your guide has everything you need, but you should pack your own snacks, water, and lunch for a picnic break.
All profits from this private tour go towards supporting a youth summer camp program in Yosemite.
To Book a Private Tuolumne Meadows Hiking Tour click here.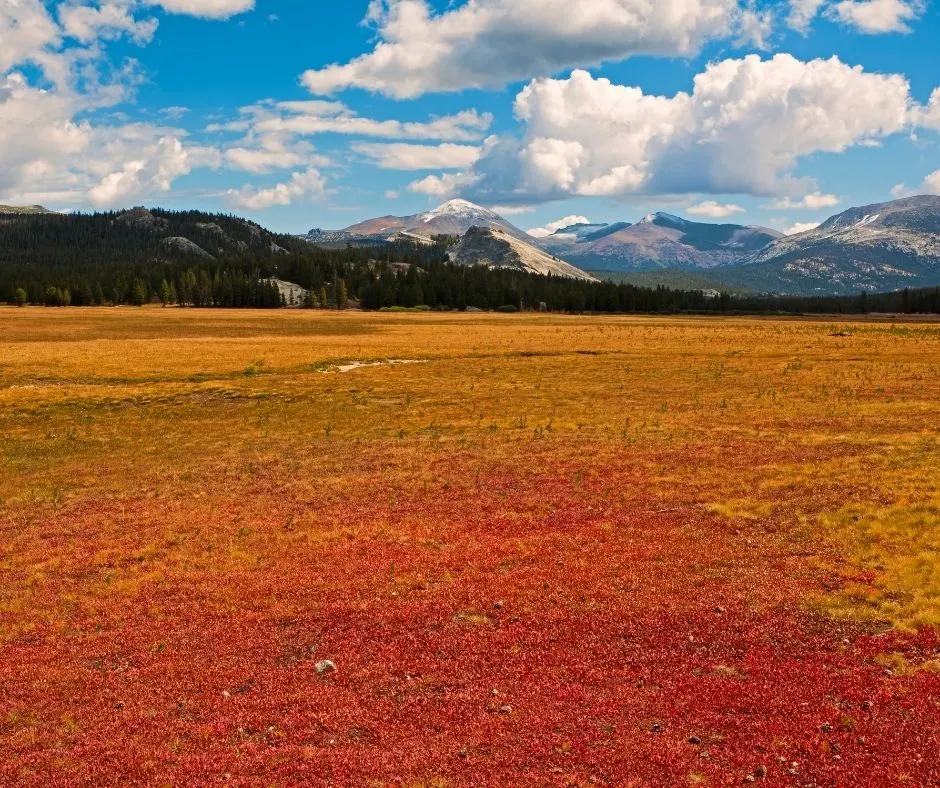 Best Yosemite Tours of the Valley
A Yosemite Valley Tour is available from surrounding towns for guests staying in the hotels. You are picked up at one of three locations to begin your Valley Orientation Tour. Once you reach the Valley, your guide dives into the history and geology of the area.
Make sure to pack your camera, as you stop to take photos of El Capitan, the world's largest granite monolith. This kid-friendly tour is a great introduction to the park and where to hike. After your orientation, you are dropped off at Yosemite Valley where you have free time to explore.
Your guide can help you narrow down what you plan on doing. Choose from a swim in the Merced River, a hike on one of the many trails or visit Half Dome. Guests meet back at Curry Village and are dropped back at their hotels.
To book your Valley Orientation Tour click here.
Yosemite Winter Tours
If you have ruled out visiting Yosemite in Winter, then think again. While not all areas of the park are open, there is still a ton of things to do.
The park is beautiful in December January, February and March. it is possible to hike in the winter months with the right clothes and equipment.
A guided snowshoe hike takes you across the snowy ground of Yosemite. The hike is tailored to your experience, but each one is sure to take your breath away. Be on the lookout for tracks in the snow. Yosemite still has plenty of wildlife in the winter including coyotes and deer.
Choose either the Valley or the High Country as your guide fills you in on the geology and wildlife of the park. There are plenty of opportunities to take photos and rests along the way.
Snowshoes and trekking poles are included but bring snacks, lunch and water with you.
For more information on a guided snowshoe hike click here.
No matter how you choose to see Yosemite or which tour you opt for, you are sure to be blown away by the beauty and tranquillity that the park has to offer. It is a once in a lifetime experience and it is worth taking the time if you have never done it before.
You May Also Like:
How to Plan a Trip to Yosemite | April in Yosemite | The Best Hikes in Yosemite National Park | One Day in Yosemite | The Ultimate Yosemite Packing List | Yosemite in Fall | RV Parks Near Yosemite | Rafting in Yosemite | 10 Kid Friendly Hikes in Yosemite | Winter Hikes in Yosemite | The Magic of Yosemite in December | Christmas In Yosemite | Best Photo Spots in Yosemite | Why Yosemite Weather in May Makes it the Best Time to Visit | 10 Reasons to Visit Yosemite in January | The Perfect Guide to Visiting Yosemite in March | 10 Amazing Things to do in Yosemite in February | 10 + Things to Do in Yosemite in June | Pumpkin Farms in Maryland
Best pumpkin farms in Oregon | Flying With A Toddler | Best Pumpkin Farms in Florida | Best Pumpkin Farms In California
Will you be needing travel insurance, flights, rental cars, or hotels for your trip?
Disclaimer: This post may contain affiliate links. By using them it will not cost you any extra, we will receive a small percentage of the sale.