MANCORA, PERU WITH KIDS – Other than Lima and Machu Picchu, I didn't know a lot about Peru. Whilst, on our Pan-American trip, I was looking for the first, and best place to stop after crossing the border from Ecuador. I never heard of Mancora before, but the more I researched, the more I realised it was a tourist hub.
When we initially entered Peru from the North on a bus, the land changed from lush green banana farms, to baron desert. It was just miles and miles of sand mounds. I couldn't comprehend how there would be such a vibrant town right in the middle of it.
After a long bus ride, we pulled up at the Cruz Del Sur stop and were immediately taken back by the buzz of the place. There were so many people on the streets, tuk tuks every twenty metres and colourful fruit stalls. I was so happy to have a tuk tuk we could load our luggage onto straight away and bring us to our destination after a big day of travel.
Mancora is a coastal town, surrounded by desert and attracts the surfer type. There are some impressive waves that were incredibly big when we visited. It seems to be a party town which is obviously not as appealing to families, but it was a nice place during the day.
It gets a bit wild at night time but its not like we were going to be out and about with kids at that time anyway. That said, we loved the spot we were staying around ten minutes outside of town. It was the ideal spot for families. Without further ado, this is our sleep, eat and play guide to Mancora, Peru with kids.
MANCORA, PERU WITH KIDS
SLEEP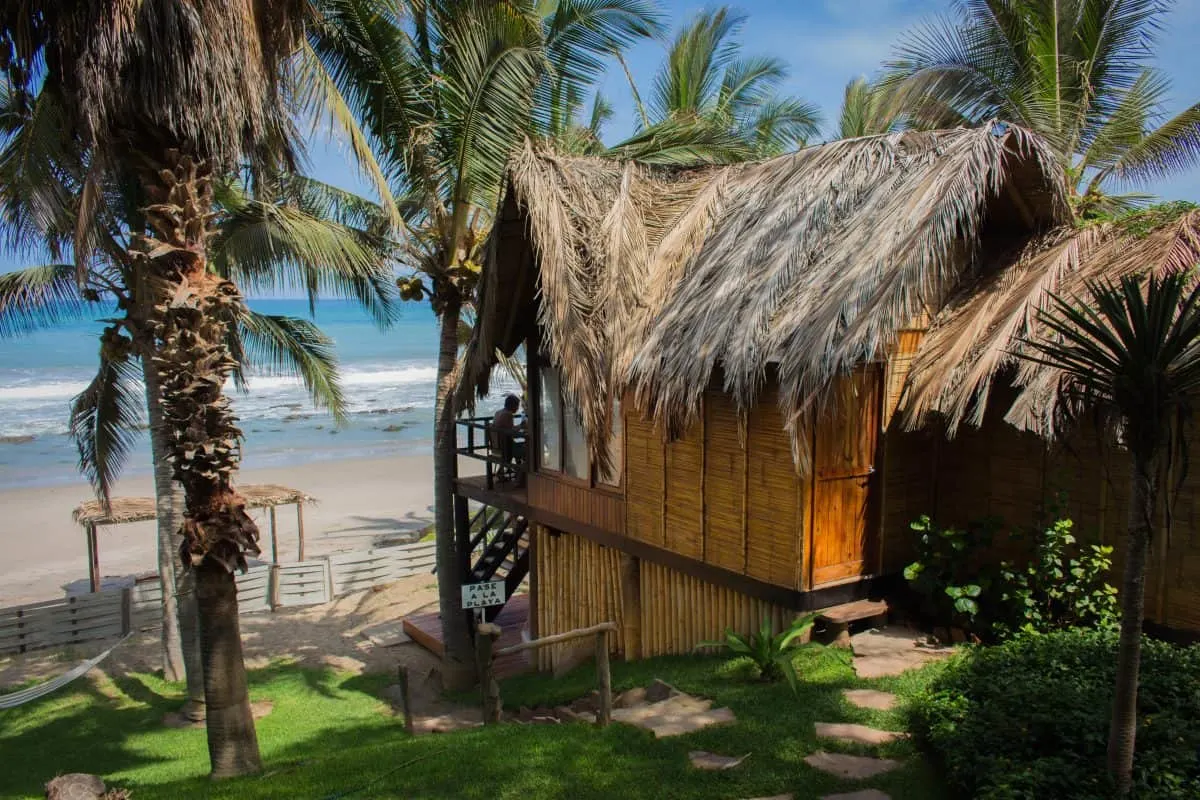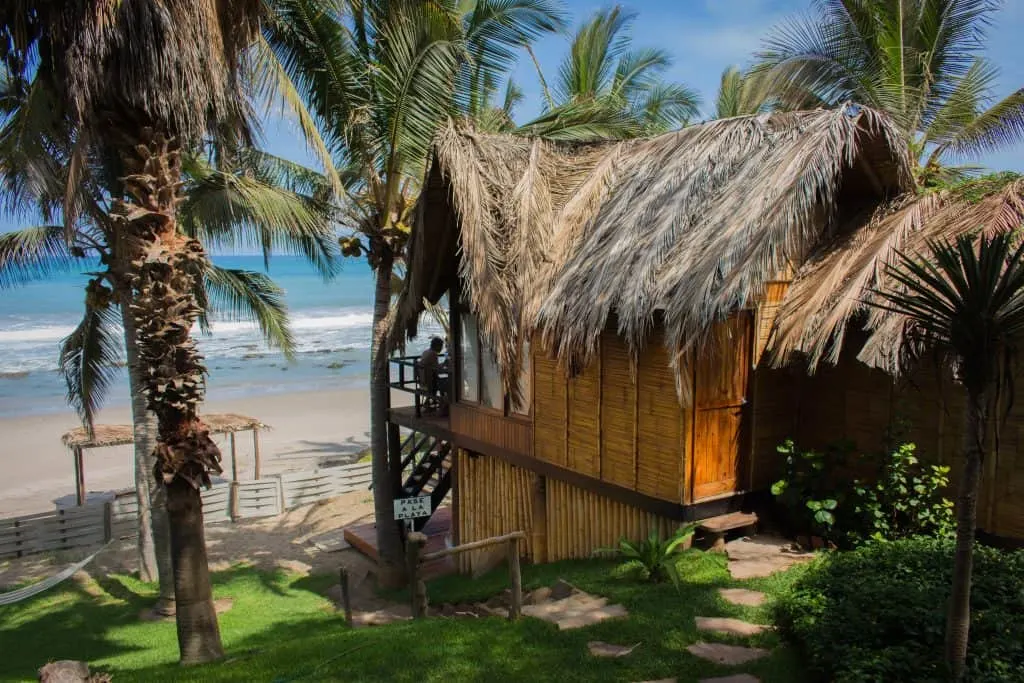 We stayed at the fabulous COCO-NE, just ten minutes out of town on a tuk tuk. It comprises of two beautiful beachfront villas and several others tucked at the back next to the massive swimming pool. Our villa was no more than ten steps away from a quiet part of a wild and rugged beach.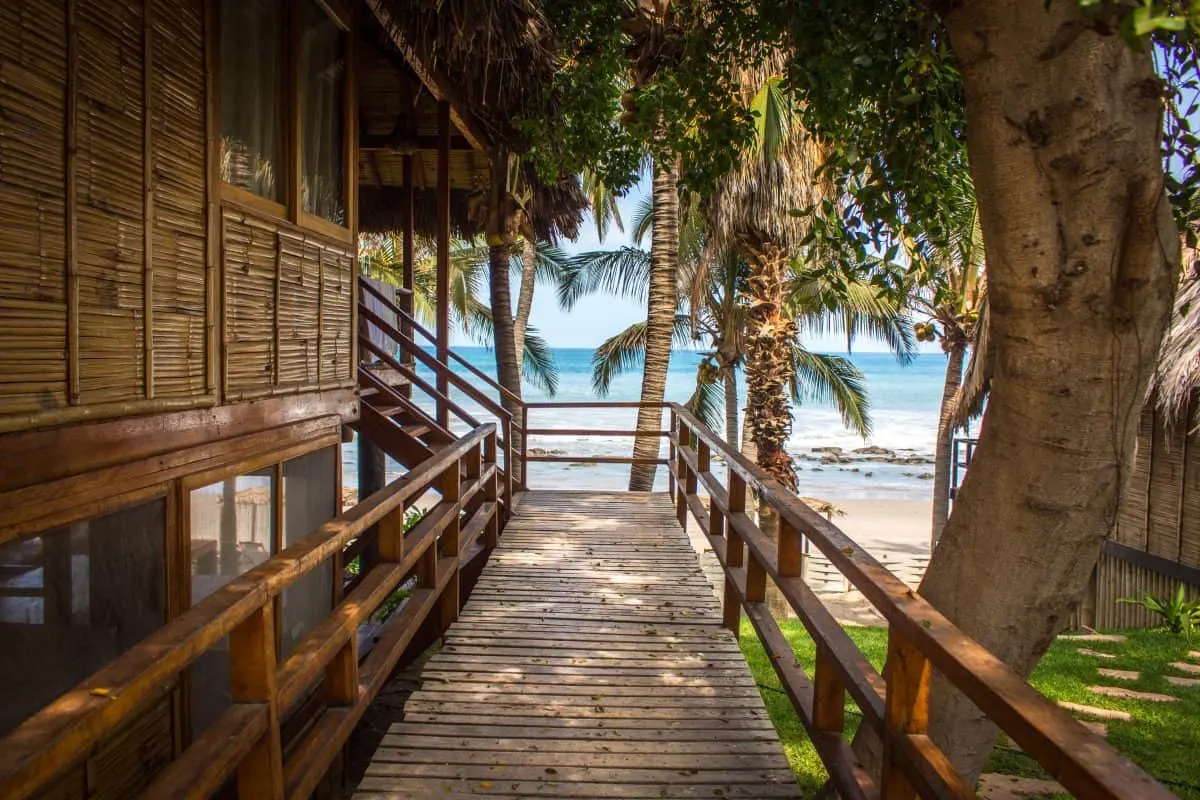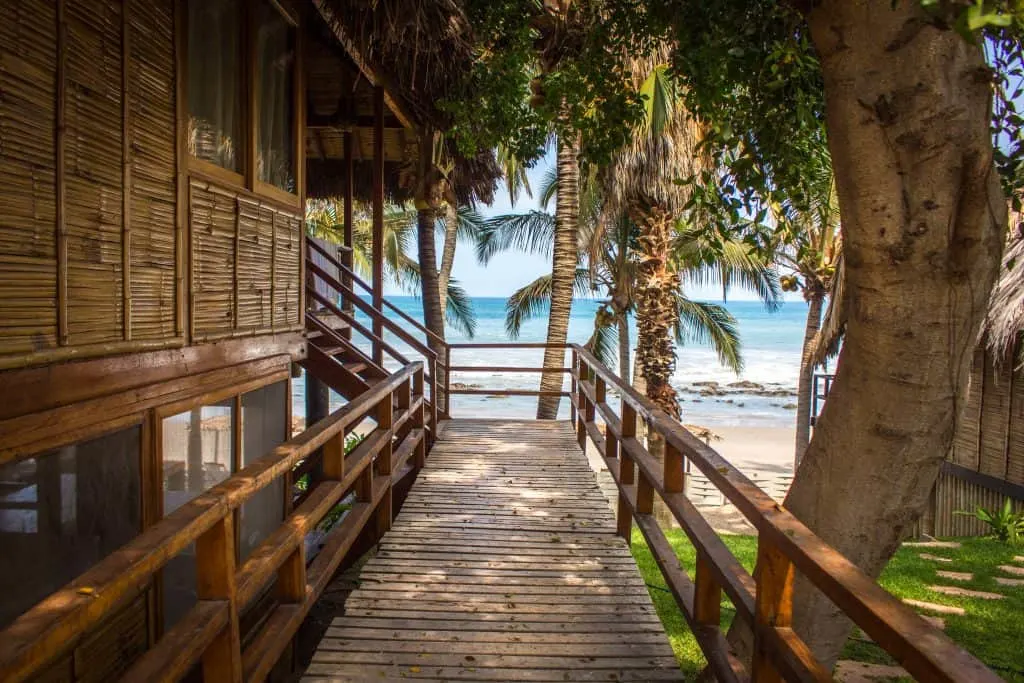 It had three floors. Starting from the top, it had an open loft style bedroom. It overlooked the living room where there was a fold out bed. We had a bedroom just off of the living room and there were several bathrooms throughout the property.
All of the rooms had big windows facing the ocean. The views were stunning and we could hear the waves crashing on the shore the entire time along with birds singing. It was the perfect place to unwind. Just off the living area was a big deck with comfortable lounge furniture. It was overlooked by the coconut trees that the villa is built around.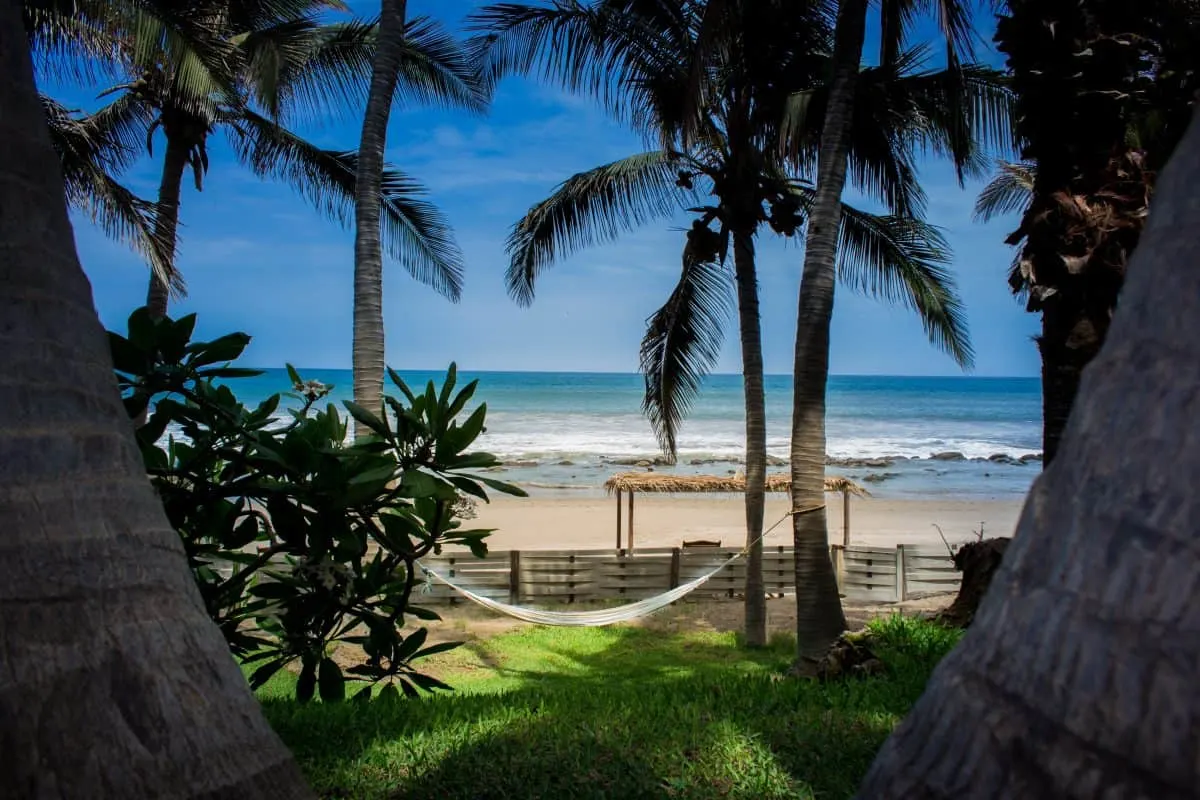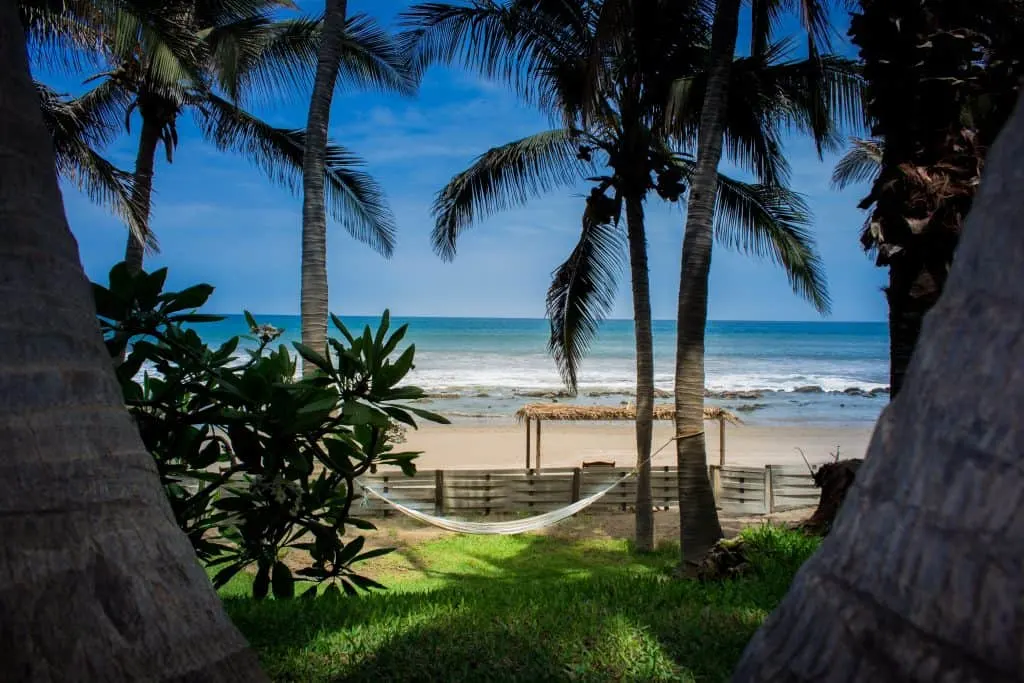 On the lower floor we had another open dining area and a kitchen that opened up. So whilst we were making lunch and chilling, it literally felt like we were on the beach. Esme would swing in the hammock, playing with shells from the beach, whilst we were soaking up the views. It was literally like paradise.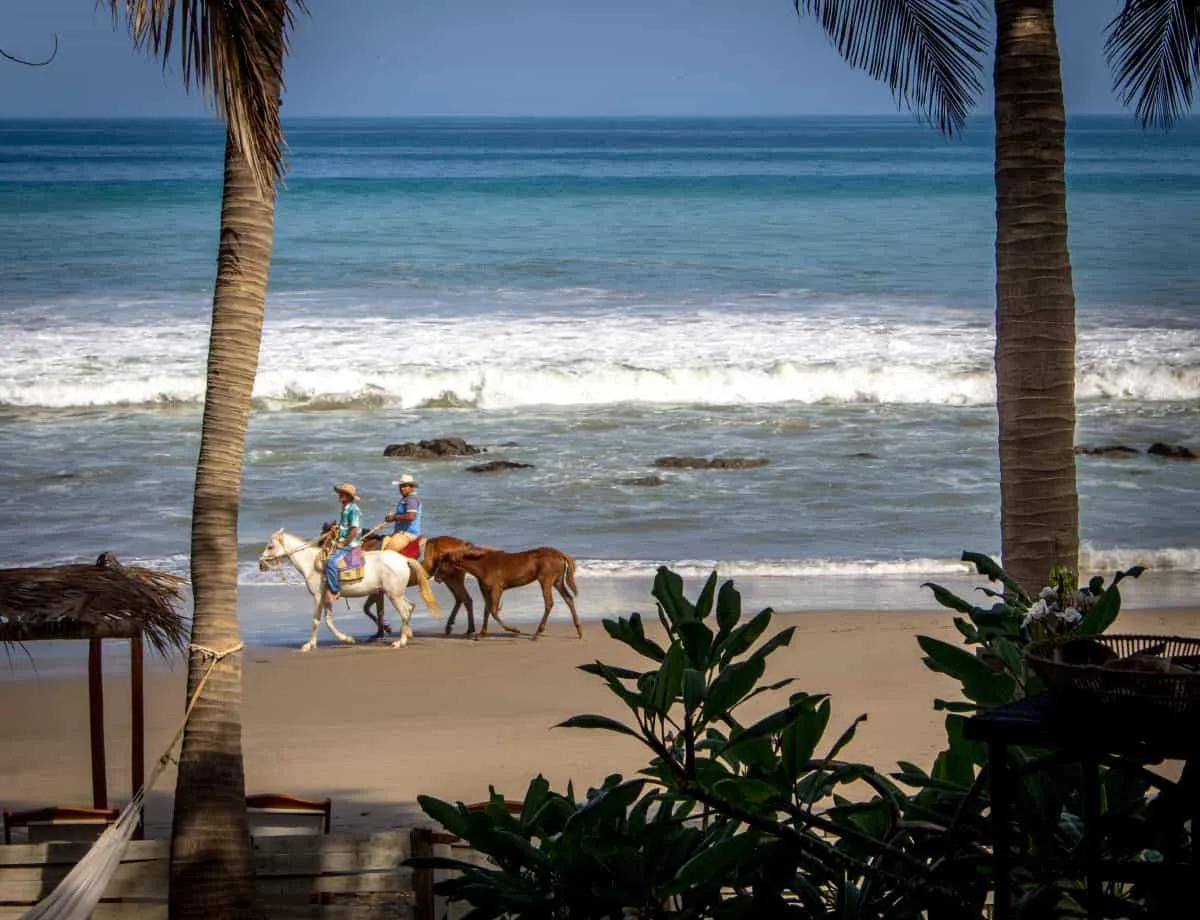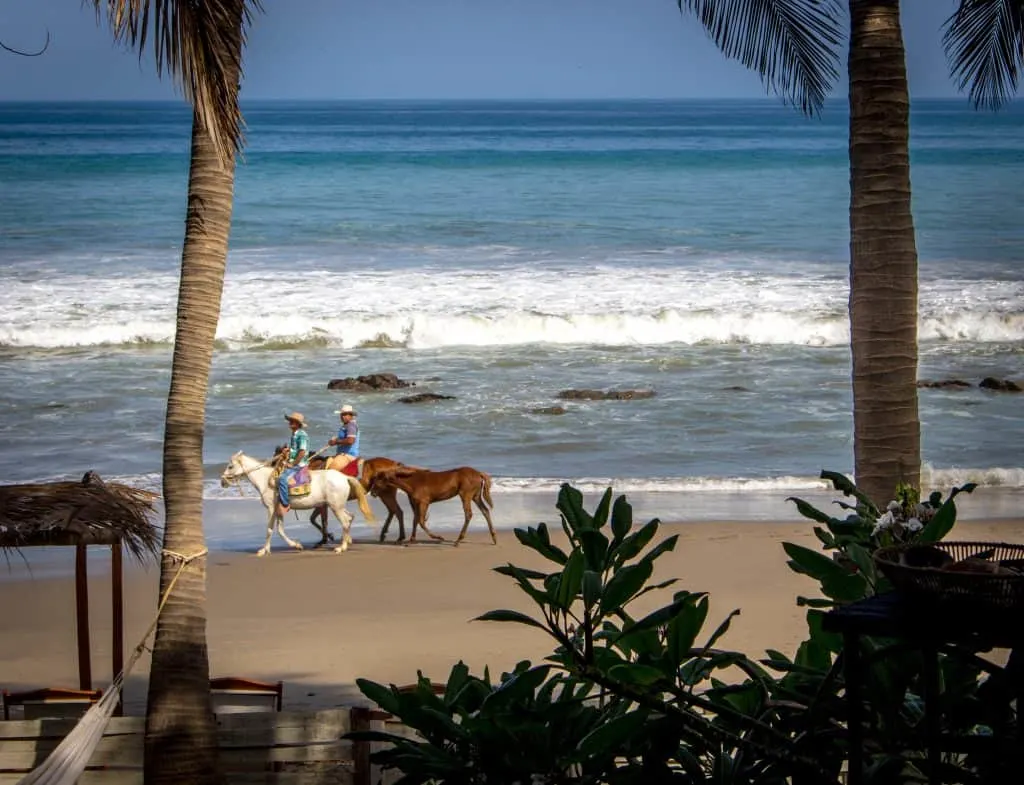 On our year long trip, we've only been to two places where we wanted to stay for more than a few days, and COCO NE was one of them. I will never forget the sunset walks on the beach. It was truly magical with the massive crashing waves, intense orange sun and white sand glowing in the light.
For rates and availability click here.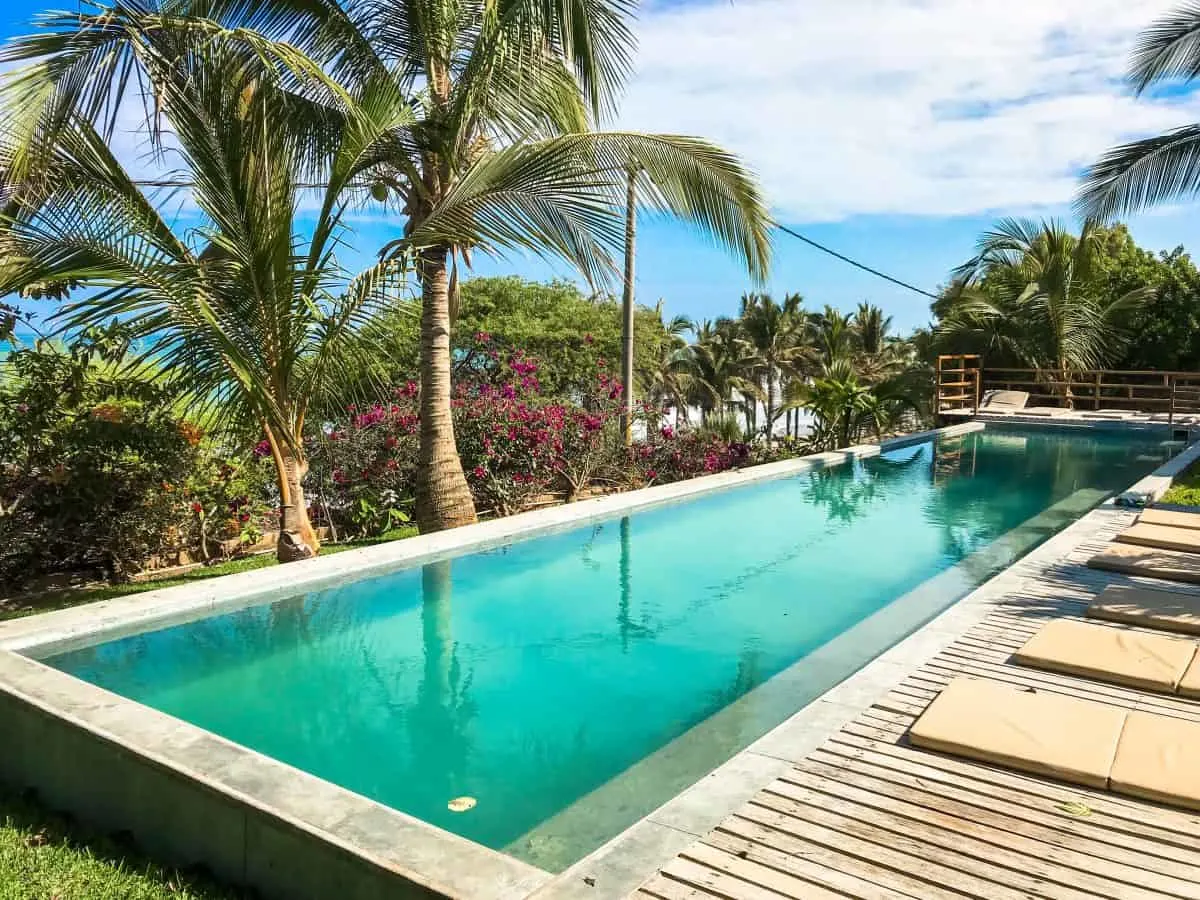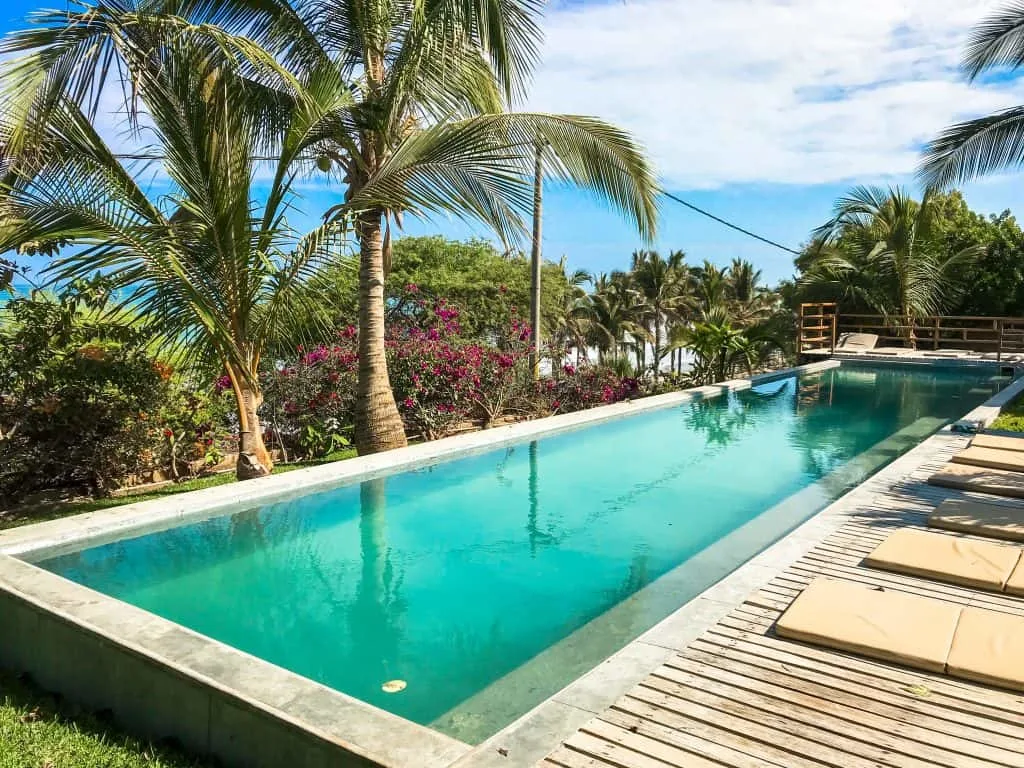 MANCORA, PERU WITH KIDS
EAT
There are no shortage of good restaurants in Mancora. The entire strip is lined with eateries, cafes, bars and so on. I always like to do a little investigating and find the best of the best. We found two incredible places, and funnily enough they are quite close to each other. Both had amazingly fresh food, presented impeccably. Try not to drool!
AQUA RESTAURANT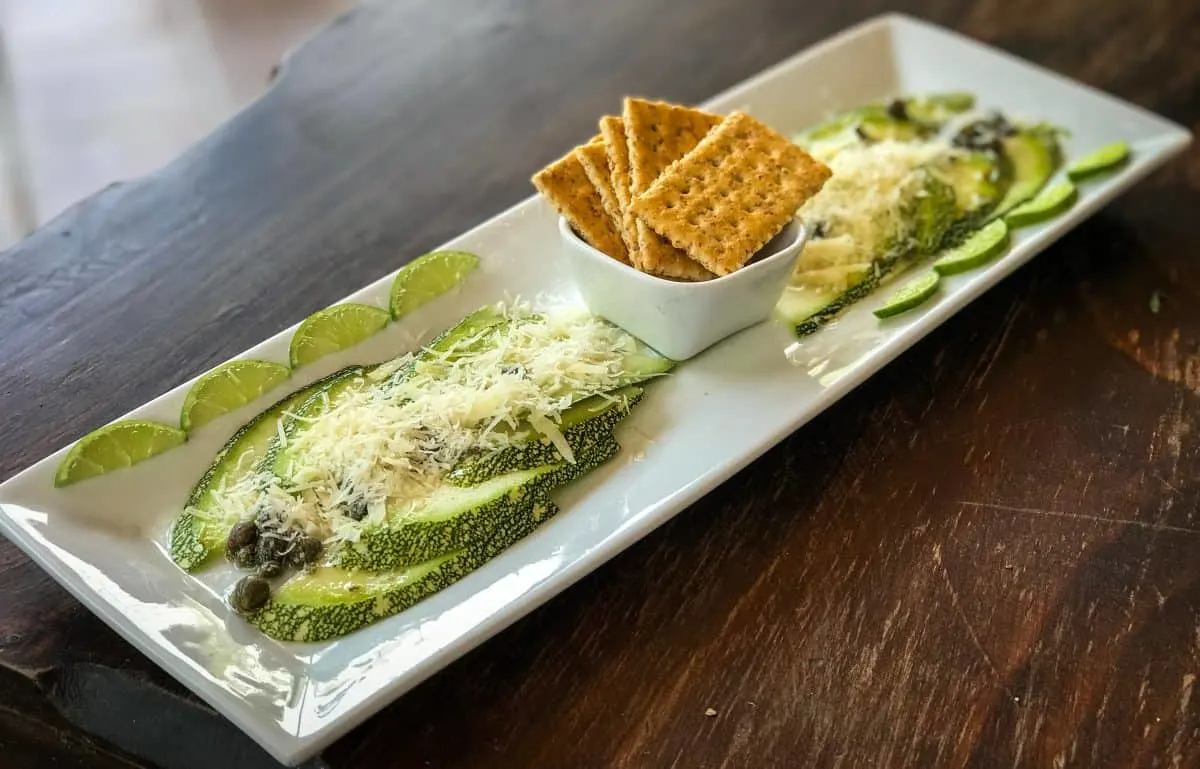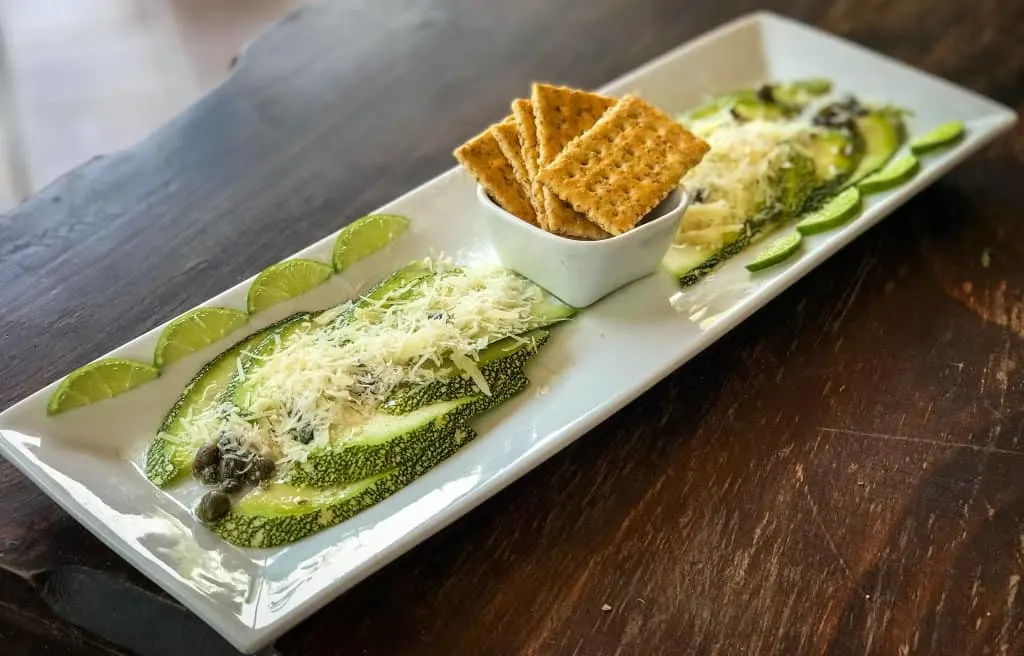 I promise there is no favouritism going on for my fellow Irishman, Niall, that owns Aqua Restaurant! I was so impressed at the incredible Trip Advisor rating. The food at Aqua is outstanding that we had to make a visit. Its a casual environment but the food is definitely fine dining in my opinion.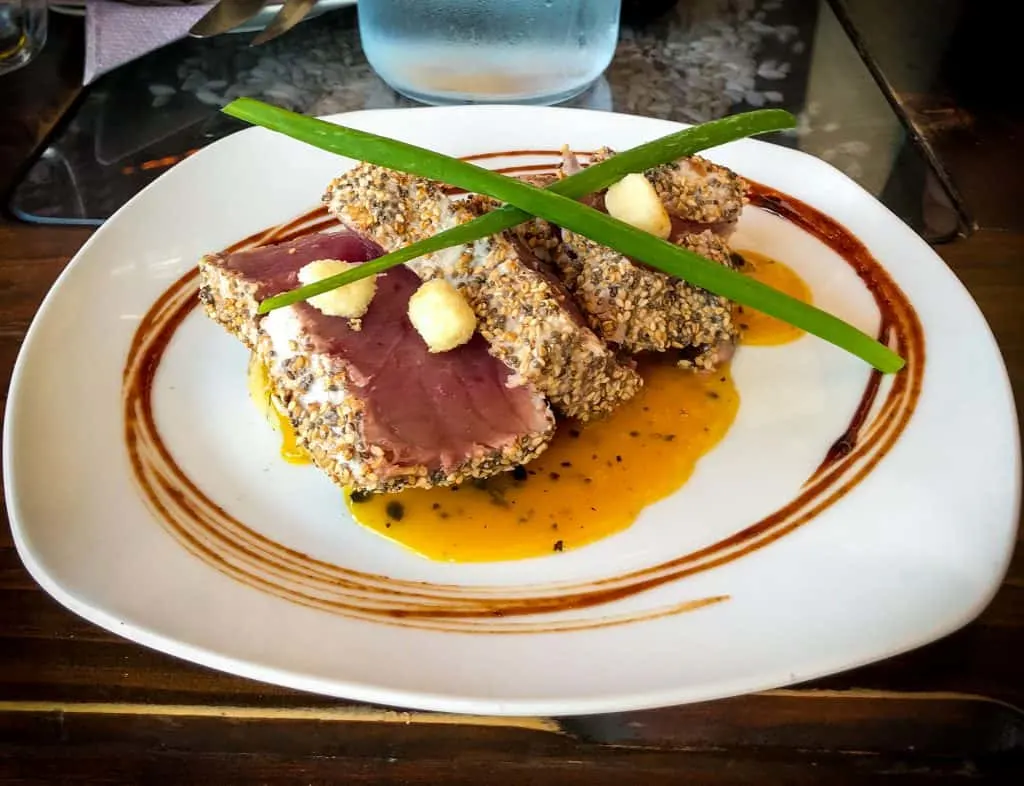 Tuna features heavily on the menu. Wether its in the form of a starter, or a main, it's the restaurants specialty, especially with tuna being a readily available and fresh local produce.
I generally prefer vegetarian food personally, so I opted for the courgette and parmesan starter. It was finely sliced and sprinkled with parmesan, olive oil and seasoned crackers on the side. It was filling and refreshing at the same time.
For the main I had the sesame seed encrusted, seared to perfection tuna! It was served with an interesting accompaniment of passion fruit jus. I never had the combination before, but I later realised this is quite a common Peruvian dish. The portion of tuna was more than generous and was also served with quinoa.
Being lunch time and with two kids, we weren't lacing into cocktails but we did have one. The drinks were awesome and matched the quality of the food. I think Aqua is a definite must visit for a casual relaxed environment with great food.
LA SIRENA D' JUAN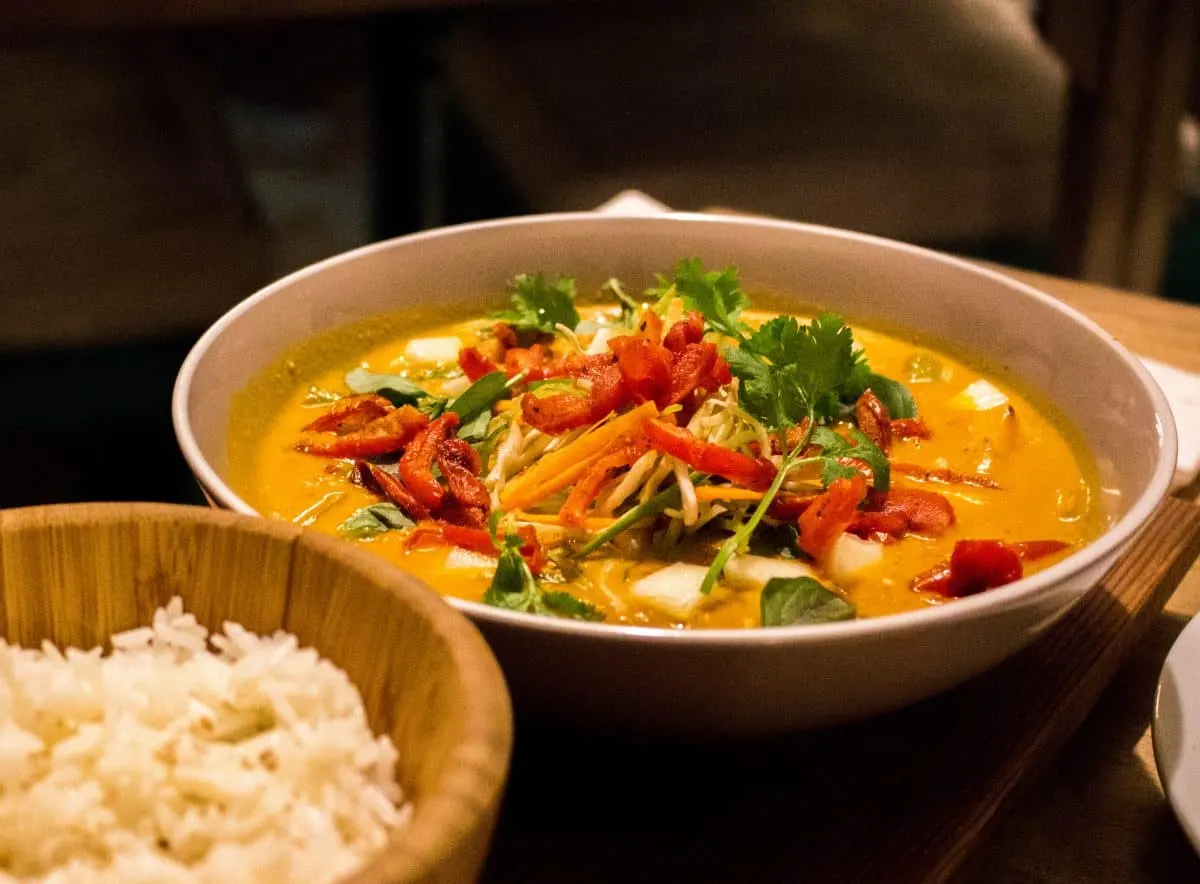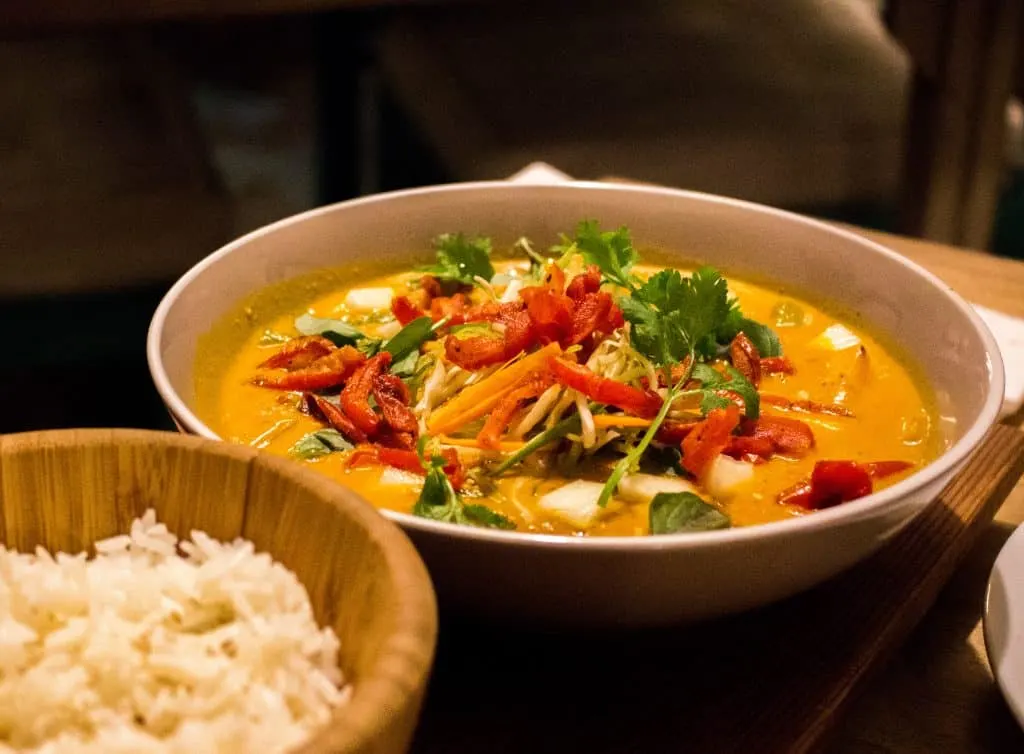 We booked in for a 7pm dinner at La Sirena d' Juan. It was a romantic and intimate setting. The service was second to none with detailed explanations of the food, advice and they were awesome with our kids.
As you can imagine 7pm is pushing it with most children but our waiter had a lovely charm about him and seemed to snap our little ones out of their tired and grumpy mood.
Similar to Aqua, tuna is a key feature on the menu. However the dressings are quite different. Citrus and lemongrass notes with bitesized chunks cooked perfectly was my starter. As well as an array of incredible ceviche, they also serve mouth watering curries.
I had the vegetable Thai curry. Its been such a long time since I've had one, and I was not disappointed. All of the dishes are presented with precise detail and seasoned perfectly.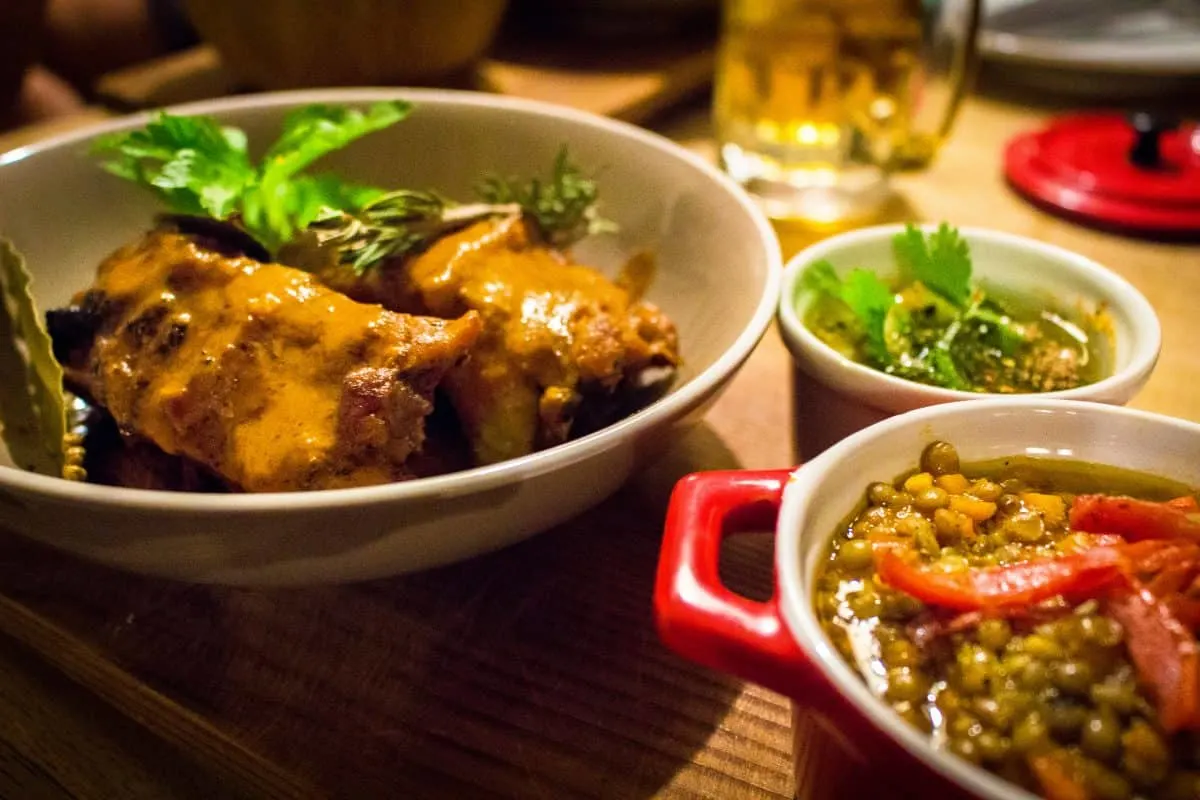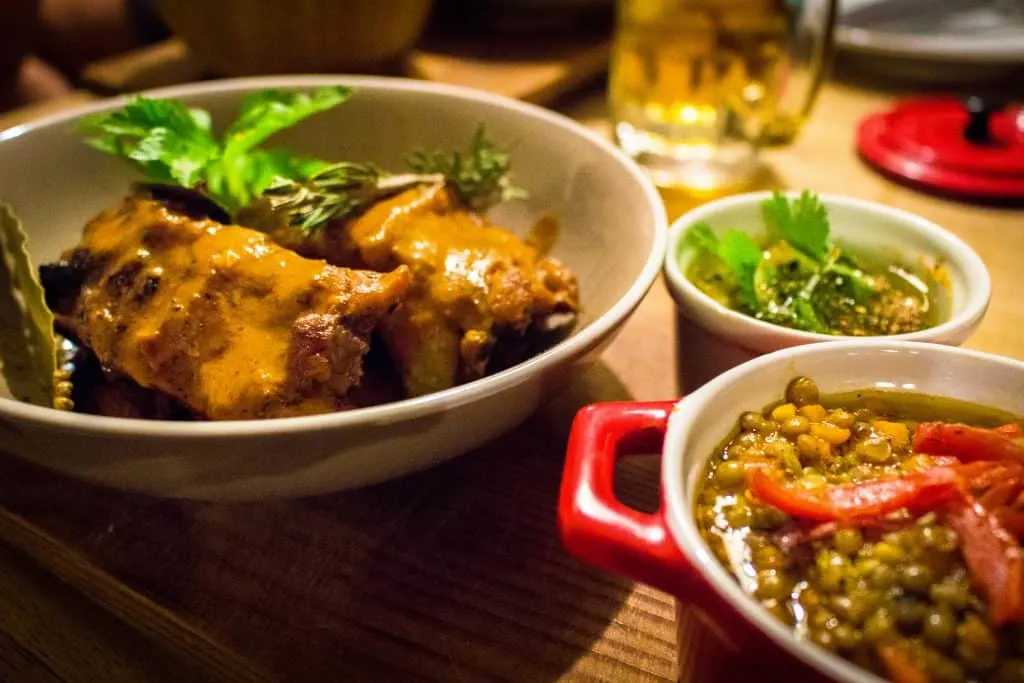 If you choose to sit downstairs, rather than on the roof terrace you will see the amount of effort that goes into constructing cocktails. I had a Bloody Mary and although it's a well known cocktail recipe, not everyone can get it right!
The pepper and spice notes were my idea of the best bloody mary going. To top it all off, I was super impressed they were using metal straws to save planet earth!!
MANCORA, PERU WITH KIDS
PLAY
The obvious thing that most people visit Mancora for is the surfing. I would love to tell you lots of amazing activities we got up to but we loved COCO NE so much that we could hardly leave the pool and the beach area.
Peruvian beaches are another level of amazing. It was so accessible and the kids were loving playing in the water and with the sand. If we had longer than the three days we allowed, we definitely would have done the nearby zip line over the desert and the boat tour to see turtles in the wild.
Incorporate Mancora into a larger Peru Itinerary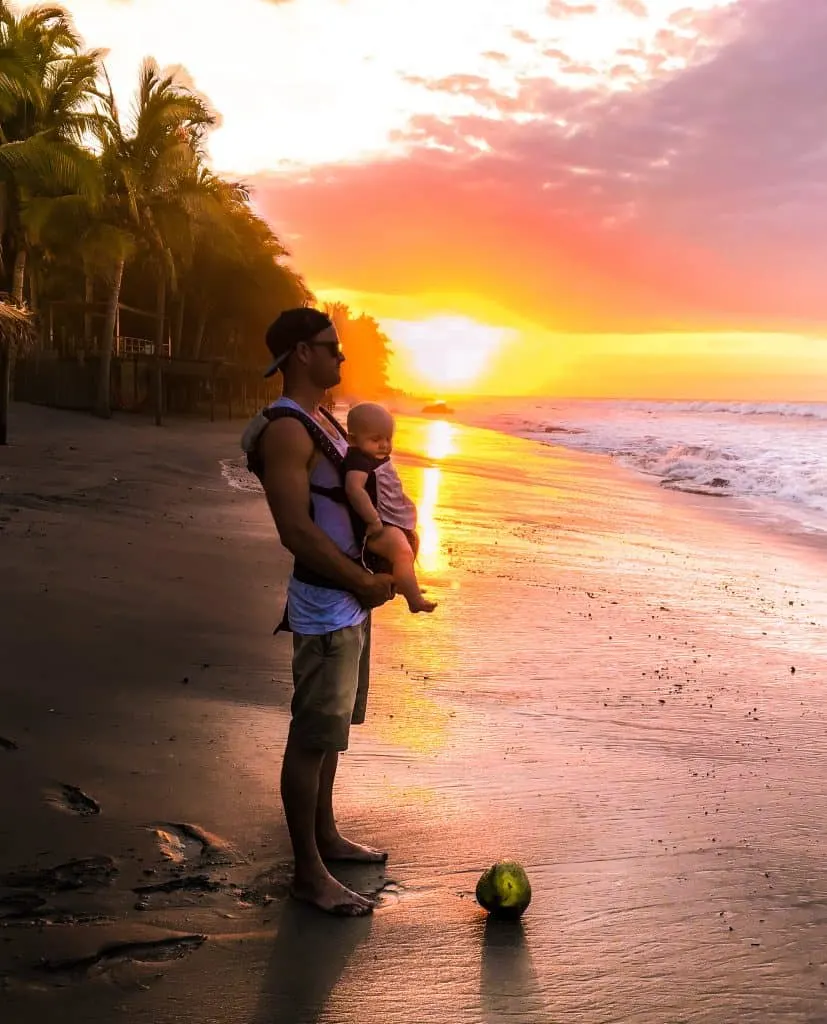 Have you found Mancora, Peru with kids helpful? Leave a comment we love to hear from you. If we've helped you in some way, we would love if you could help us too. In this digital age there is a demand for immediate information online.
Being a patron is a new-age way of giving a small token of appreciation for this information, which takes time to put together, with no financial return. We offer exclusive access to blog posts before they are published as a thank you. We also offer travel advice and consultancy at different payment tiers. You can sign up to our Patron program here.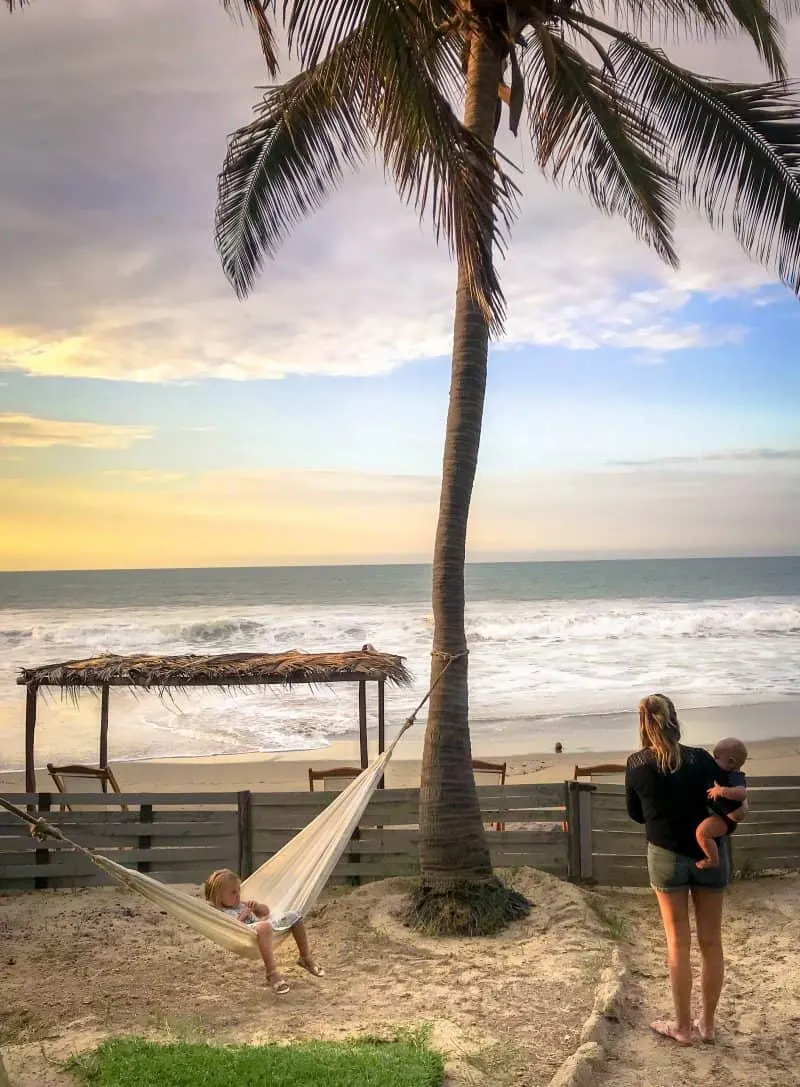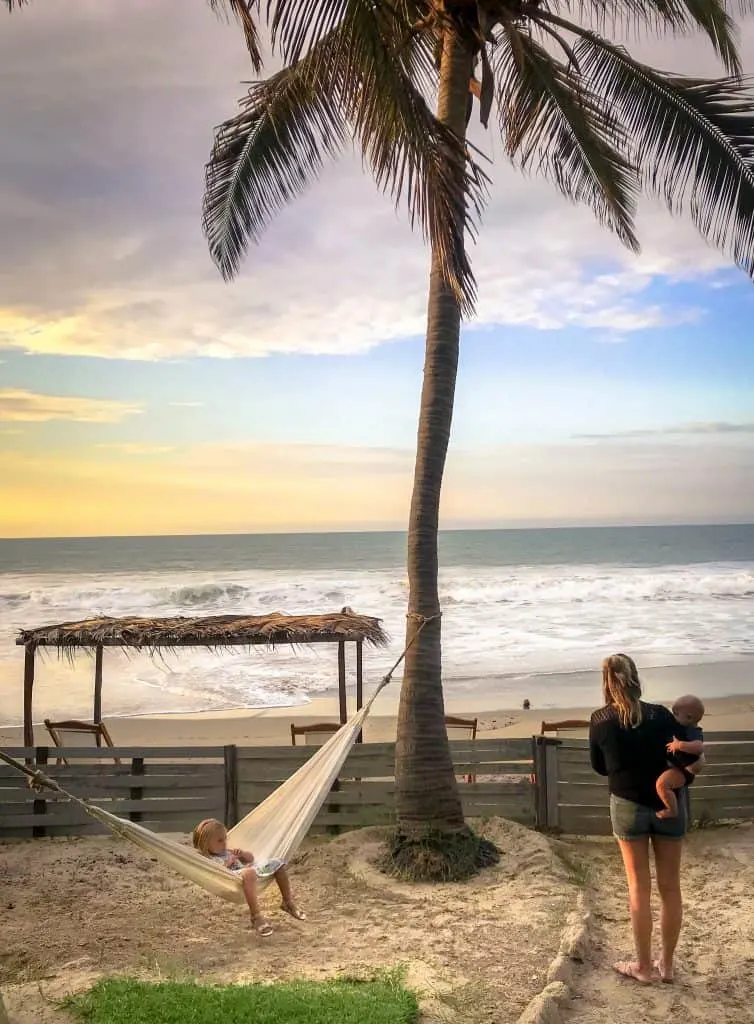 You may also like:
Disclaimer: This post Mancora, Peru with kids, has affiliate links. Some of our stay was complimentary in return for an honest review. As always all views expressed our entirely my own.