We started our Peruvian trip in the North and arrived into Lima on an overnight bus from Mancora. We drove for hours and hours past baron desert land, before hitting busy and vibrant Lima. Lima surprised me in many ways. Especially with the European architectural influences.
Its one of the largest cities in South America and thats obvious with many international brands and chain stores on every corner. I might have been a little bit excited to get a soya latte in Starbucks having travelled for months! There is plenty to do in Lima with kids, as always I just wish we had more time.
I allowed three days, but our bus was really late arriving, so we lost a day of exploring. That said, we got to see a lot on a tour of Lima that we took, so that really helped to make up lost time. Here is our play, sleep and eat guide to Lima with Kids.
LIMA WITH KIDS
PLAY
Park of the Reserve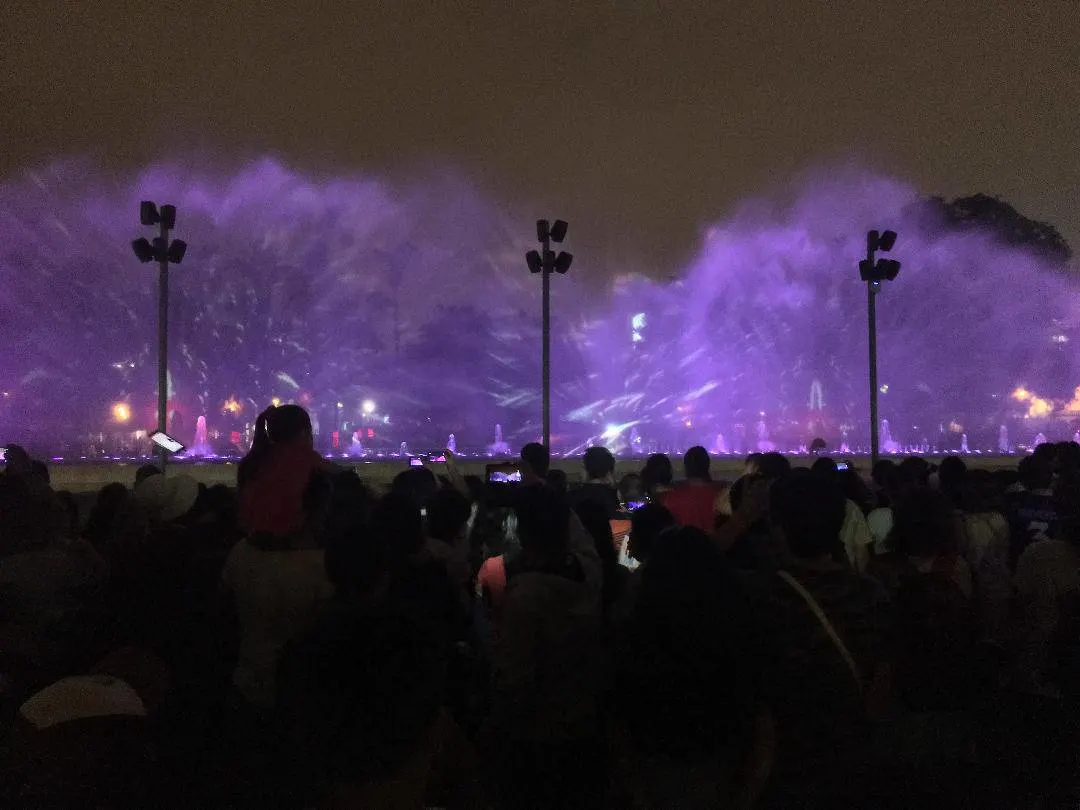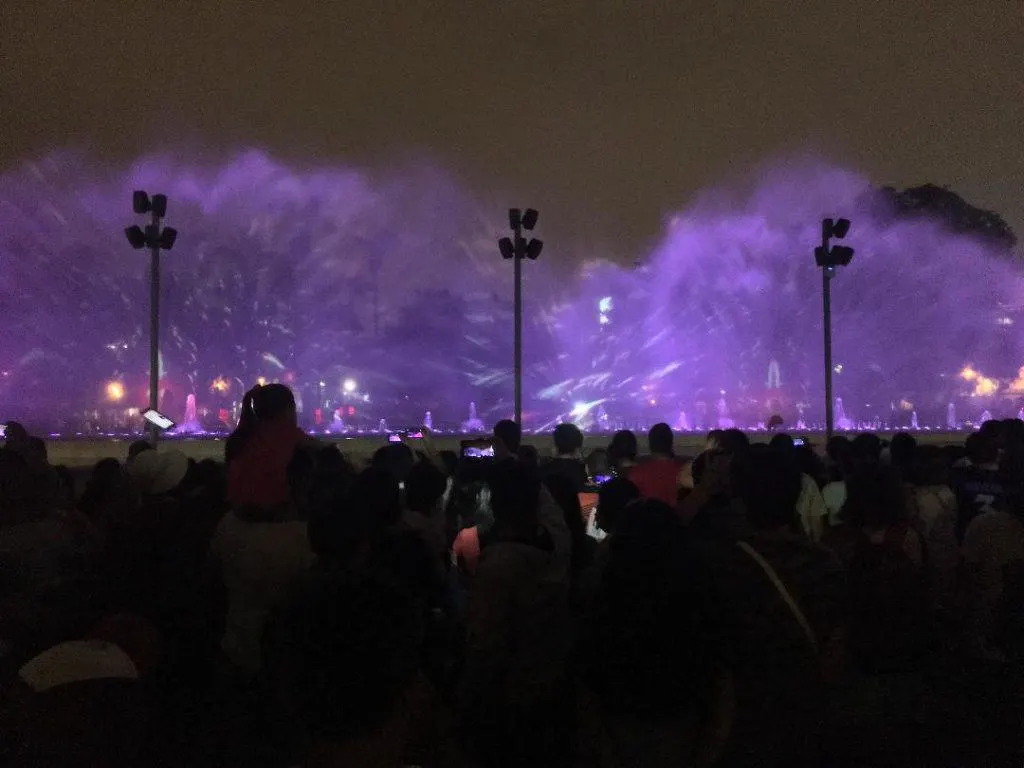 The Park of the Reserve is one the most popular activities for families in all of Lima. It is a park with many water fountains that children have fun splashing around in throughout the day. It's a good idea to bring swimwear and a towel so the kids can enjoy it. In the evening the park comes to life with a colourful light and music show. The fountains literally dance. It starts at 7pm and can be enjoyed by everyone.
Take a Tour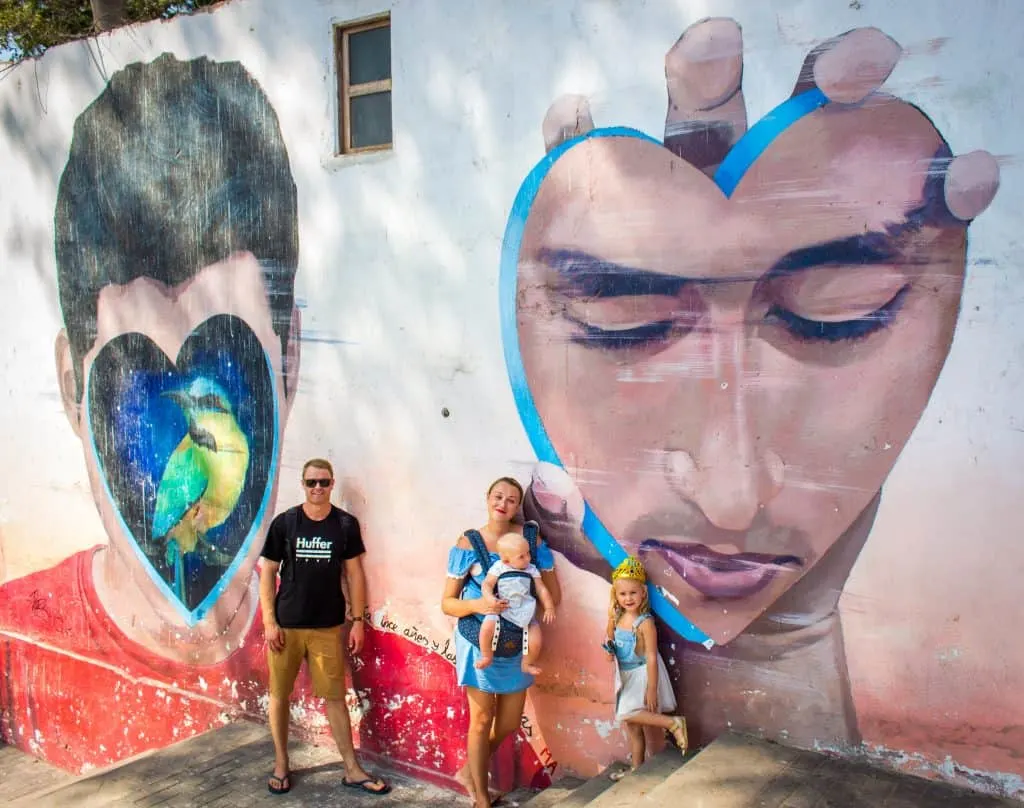 As mentioned we took a tour with Da Taste of Peru. Our tour guide David was an amazing person to spend the afternoon with. He completely tailored the tour to our needs with two kids and showed us around the different neighbourhoods in Lima, Mia Flores, Barranco District as well as the centre of town. Cleverly, he entertained the kids with his own book that the kids used to find certain landmarks along the way. He also managed to fill us as parents with knowledge and information about history, architecture and interesting facts.
We saw beautiful buildings, incredible coastal views where paraglider take off and street art. Being named the Taste of Peru, the tour also included lunch, covered below under 'eat'. David chose a handful of traditional Peruvian dishes for us to try and gave us lots of explanations about the food.
If you are thinking of taking a tour of Lima, I highly recommend taking David. Not only is he knowledgable, polite and informative. He's also a young entrepreneur trying to get his business off the ground. We found his personal story very inspiring.
SLEEP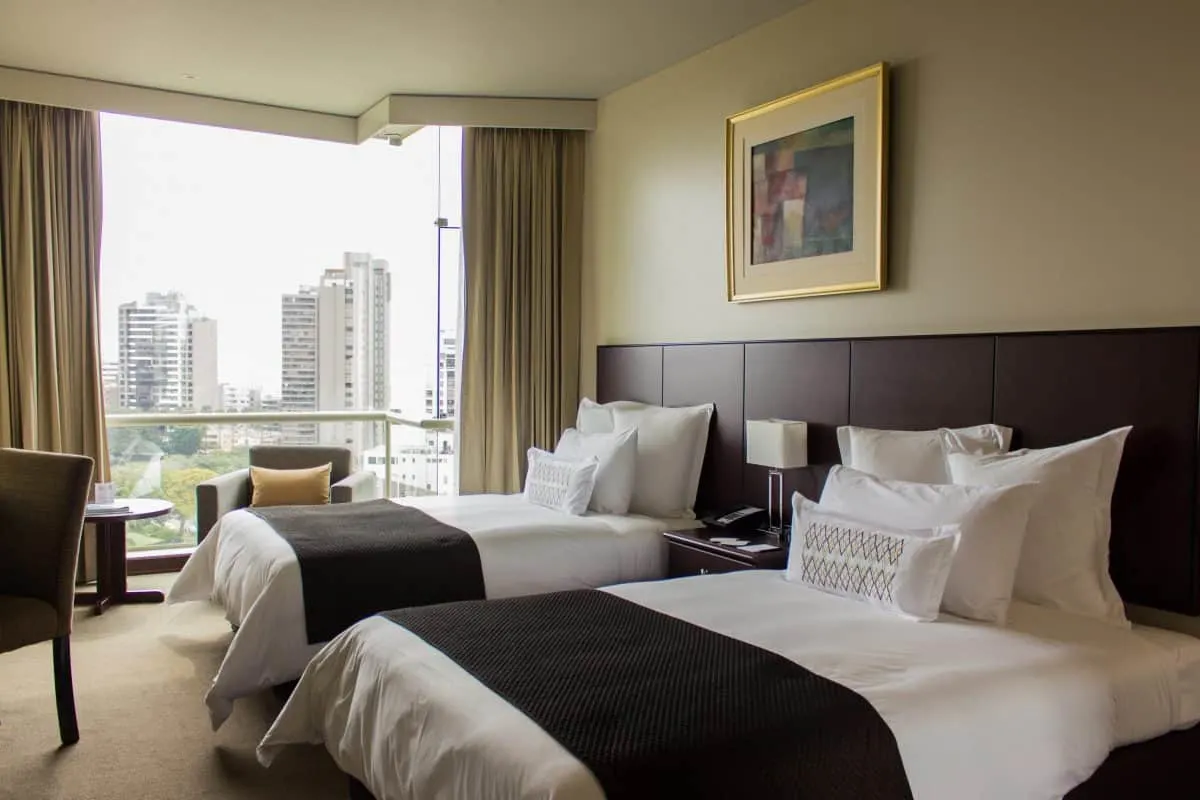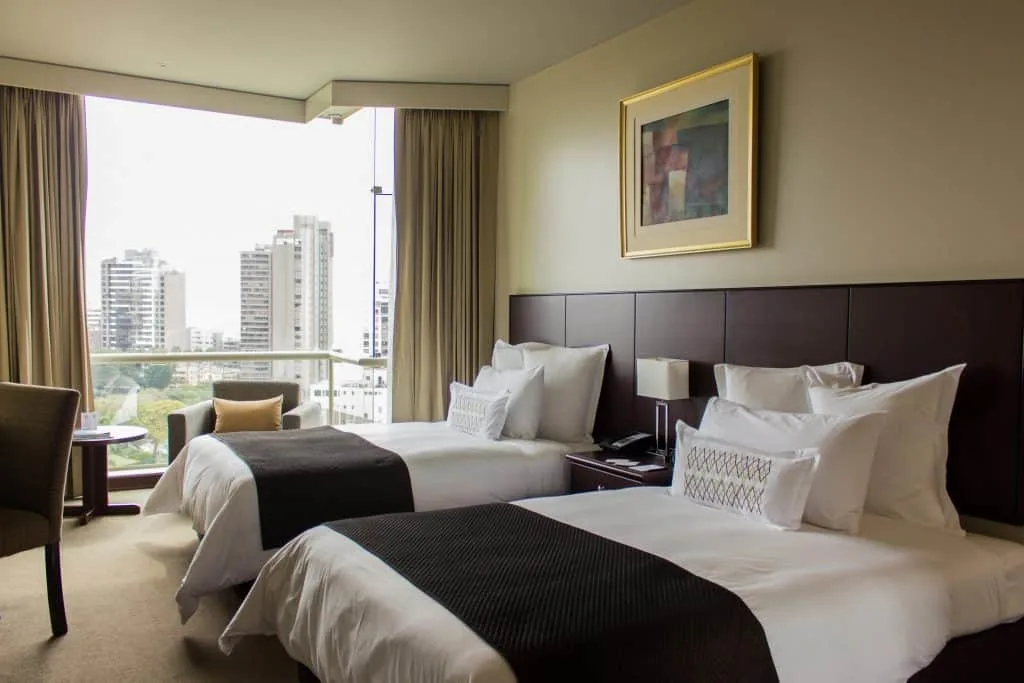 If you are looking for a luxury treat for the entire family in Lima, Delfines Hotel & Convention Center is ideal! Its in a really beautiful part of town and caters to the needs of everyone in the family. The interior of the hotel is chic with some clever glass roof architectural design. There are many amenities from the gym and spa to the swimming pool and playground.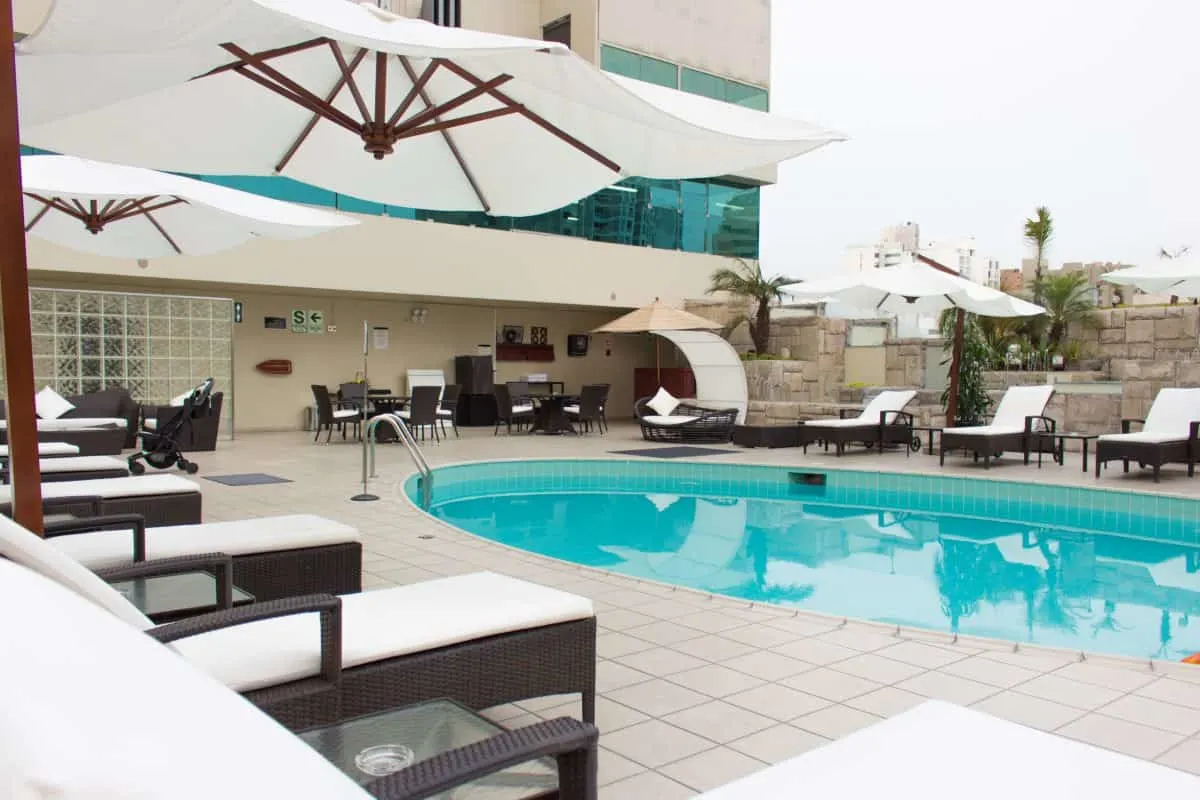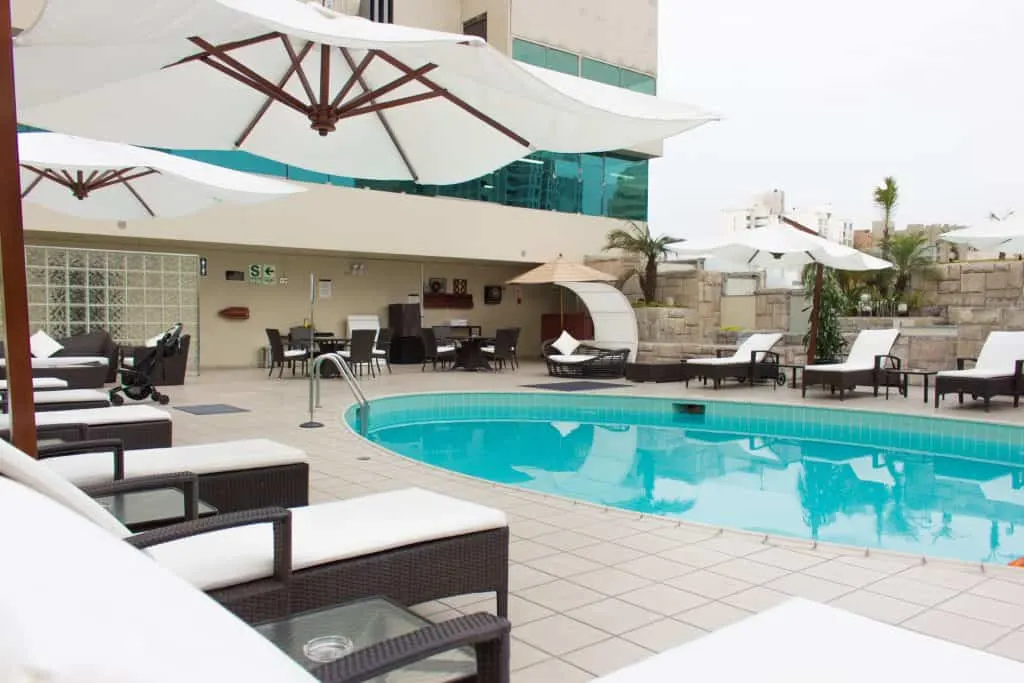 We stayed in two conjoining rooms. It was perfect to get the kids down to sleep in the evening without having to sacrifice our time alone. We had two big bedrooms with a separate lounge and dining area. The curved TV's in the room were amazing for watching movies and relaxing.
We had stunning elevated views from our room of Lima. We could see the popular paragliders at sunset every evening. The extra special touch to our room was our personal jacuzzi and sauna! I didn't get to try it but hubby enjoyed it in the evenings once the kids were bedded down.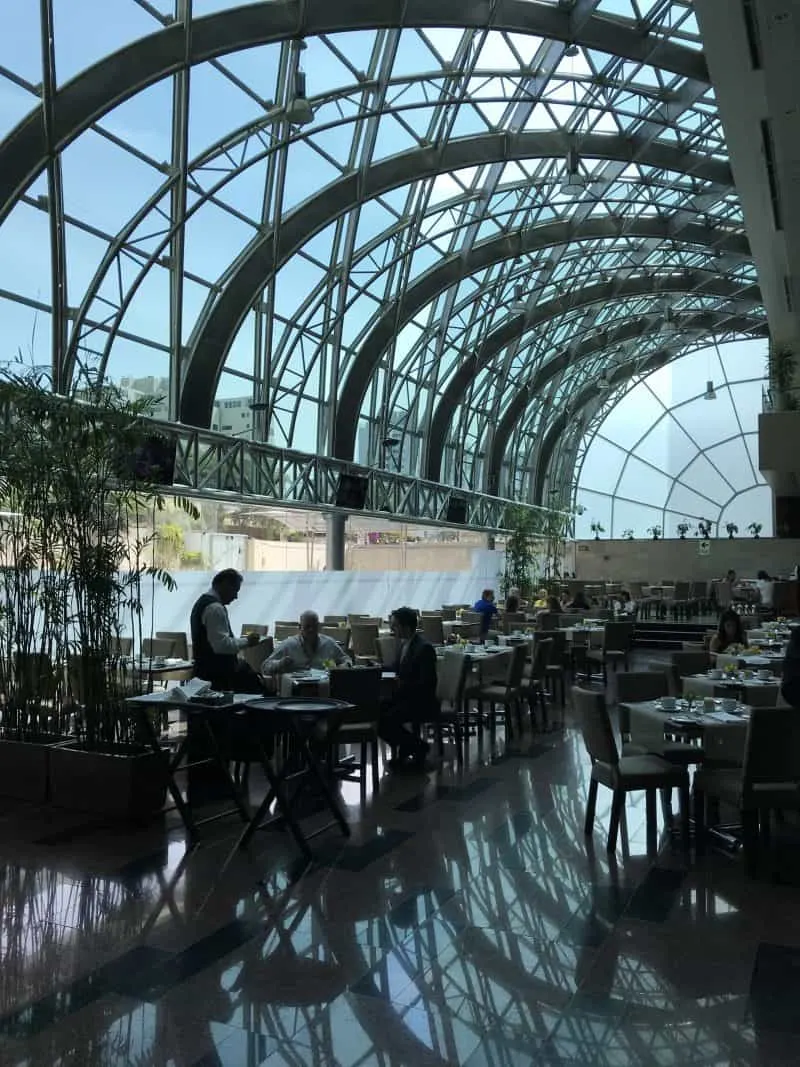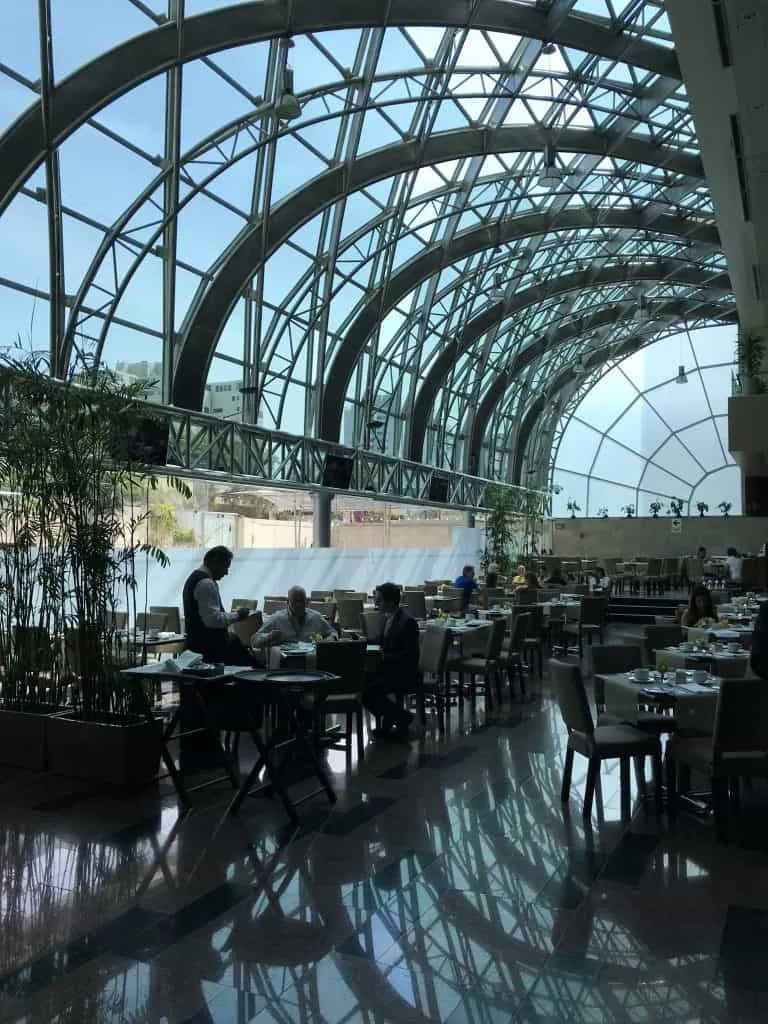 Delfines Hotel & Convention Center is the sort of place its hard to leave. Making it more difficult to explore Lima. We were so comfortable and relaxed there, as were our kids. The big swimming pool area with snack bar and playground was the ideal hangout for the family during the day. There were plenty of swimming pool inflatables for the kids to play with, not to mention the sun loungers with shade for baby.
LIMA WITH KIDS
We've been travelling for six or seven months now and its safe to say the best breakfast we've had in that time was at Delfines Hotel! The range of fresh, healthy seeds, nuts, fruits and pastries was awesome. The cooked breakfast items were plentiful as were the cereals and juices.
We were in heaven! Delfines Hotel offer a nanny service for any parents wanting some time out. We had a lovely dinner in the smaller more intimate restaurant within the hotel. The adorable hotel nanny came at around 6pm. She was super friendly and lovely to the kids. She had them bedded down, asleep and tucked in for the night when we got back.
EAT
THE BEST RESTAURANT IN LIMA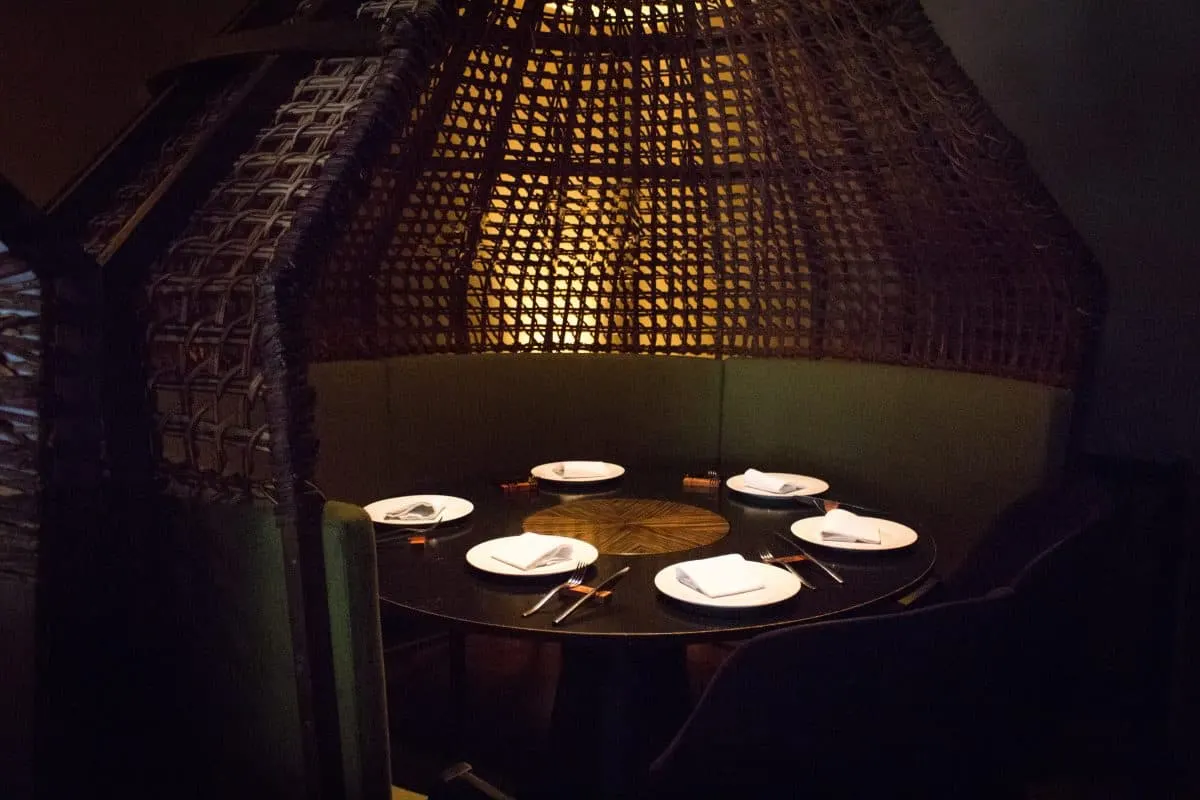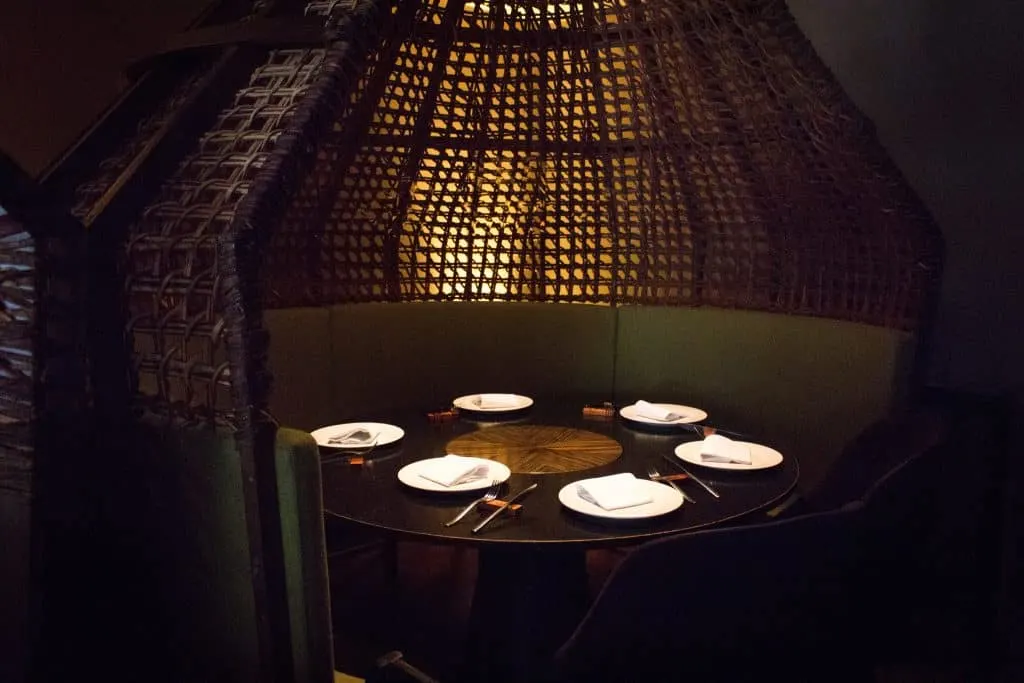 As I mentioned we had some great choices at Delfines so we ate quite a lot at the hotel. Luckily David our tour guide took us to some lovely places to experience the tastes of Peru! We were totally blown away by our lunch at Amaz. It's a restaurant that tickles all of the senses, not just the taste buds!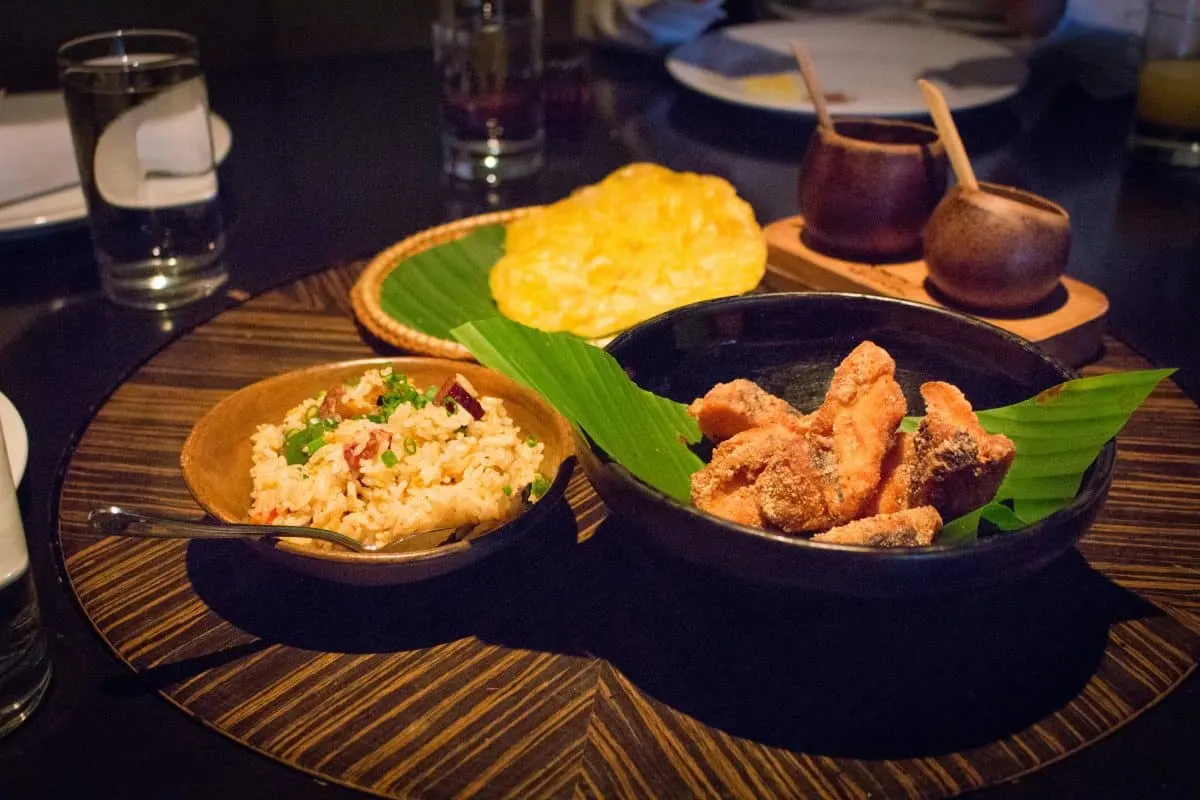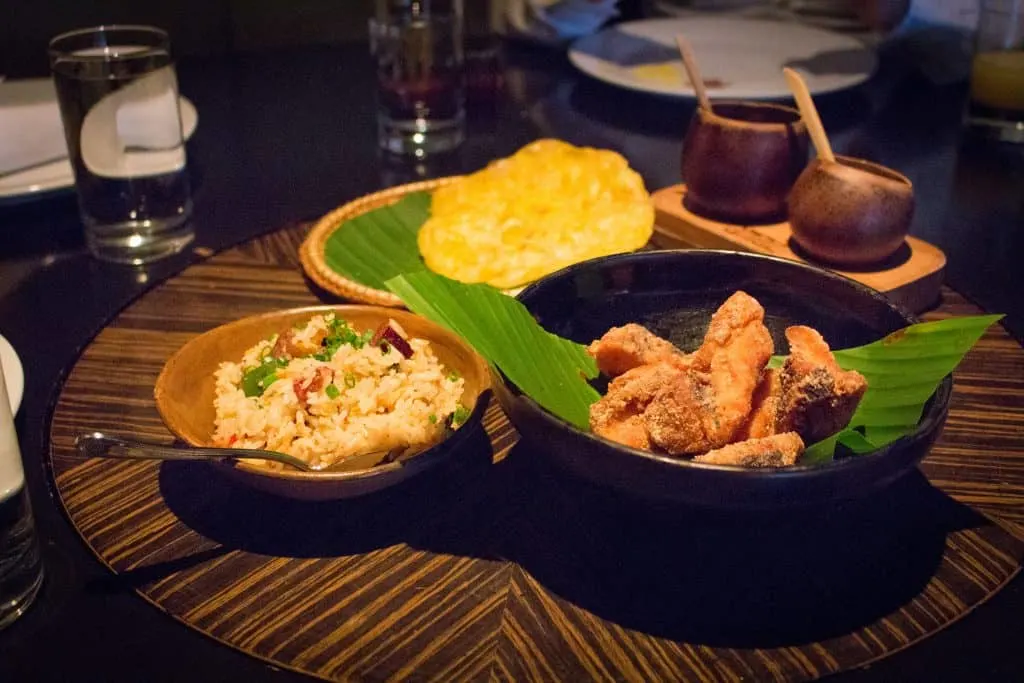 As the name suggests, the restaurant menu and interior design is Amazonian inspired! It's the first time I've been to a restaurant where there is a scent to mock the real environment as well as lighting. It was dim but fitted in with the entire experience. We tried many things that had Amazonian ingredients as advised by our food enthusiastic guide, David. The food was incredible and it's a definite 'must try' in Lima.
THE BEST COFFEE SHOP IN LIMA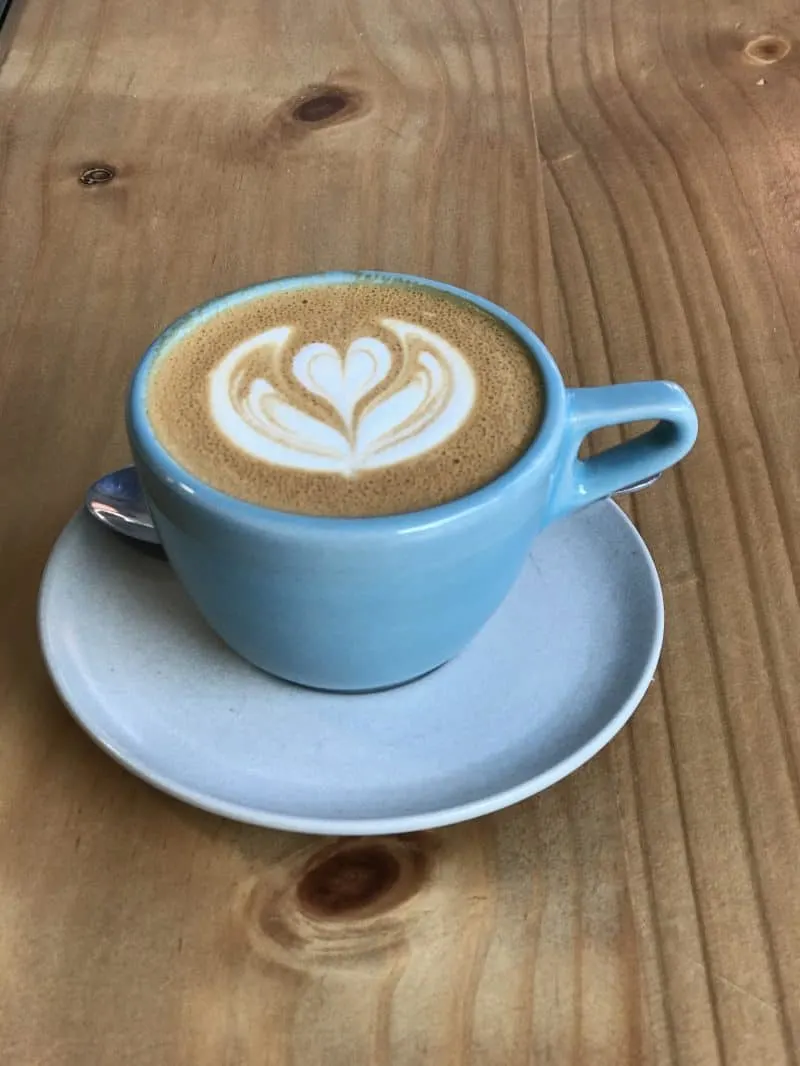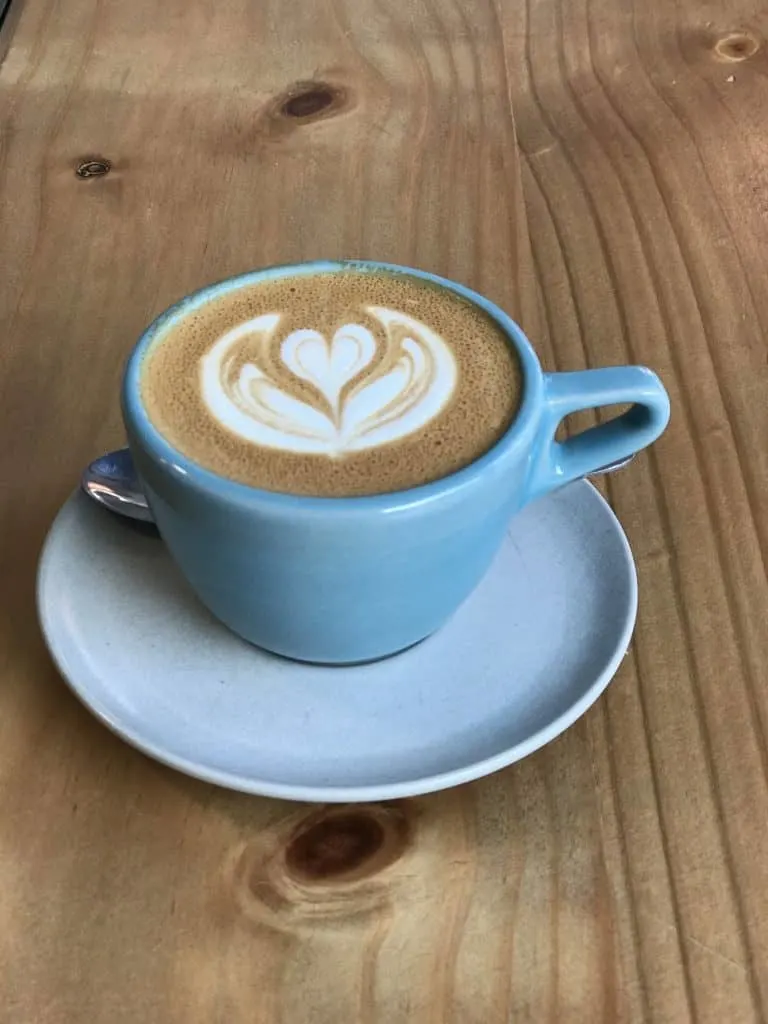 Having a guide meant we could visit the best of the best. Neira Cafe Lab is home to two of Peru's best Baristas! Both the owner and one of the employees won the title in 2017!
It's a relatively new business, owned by a young entrepreneurial man. We love visiting these kind of place to support small businesses rather than big chains. As you can imagine the coffee was great, not to mention the incredible latte art! We didn't hang around long as it was the end of the day and our kids were ready for dinner and bed.

HOW YOU CAN HELP US
Have you found Lima with kids helpful? Leave a comment we love to hear from you. If we've helped you in some way, we would love if you could help us too. In this digital age there is a demand for immediate information online.
Being a patron is a new-age way of giving a small token of appreciation for this information, which takes time to put together, with no financial return. We offer exclusive access to blog posts before they are published as a thank you. We also offer travel advice and consultancy at different payment tiers. You can sign up to our Patron program here.
Disclaimer: This post Lima with kids, has affiliate links. Some of our stay was complimentary in return for an honest review. As always all views expressed our entirely my own.
You may also like: