Amsterdam is not the first European City that pops to mind when you're looking for a family friendly break. My main motive to visit Amsterdam with kids was to see the infamous tulip fields, however the more I researched, the more I realised it was going be such a fun weekend!
Although Amsterdam is best known for its liberal coffee shops, red light district and romantic canal tours, there is another side to it for families.
All you have to do is take one look around the street at the kids in Amsterdam, riding past in the front of their parents bikes and you'll see it's such a fabulous city for little ones.
Are you flying into Amsterdam? Check out our flying tips with babies, toddler & kids.
Table Of Contents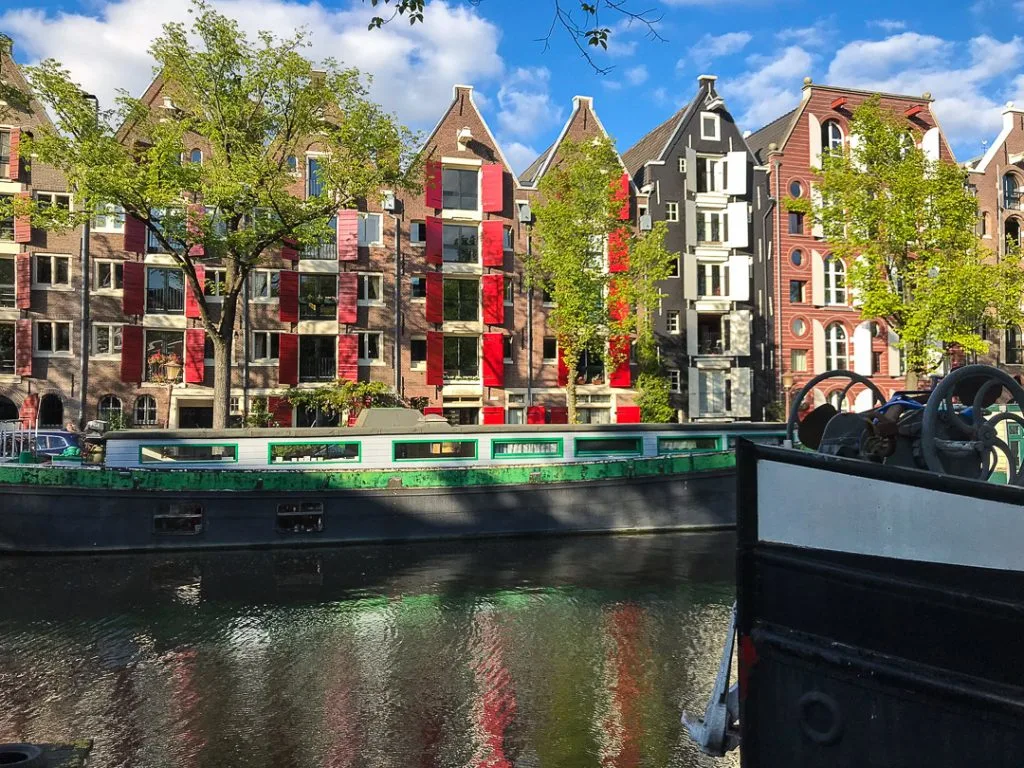 We predominantly focused on the neighbourhood around our apartment when it came to finding the best things to do in Amsterdam with kids, there was so much right on our doorstep, and it was just ten minutes from the centre.
We did spend one of our days cycling around the centre, exploring the usual sites visiting a really cool children's museum and windmills.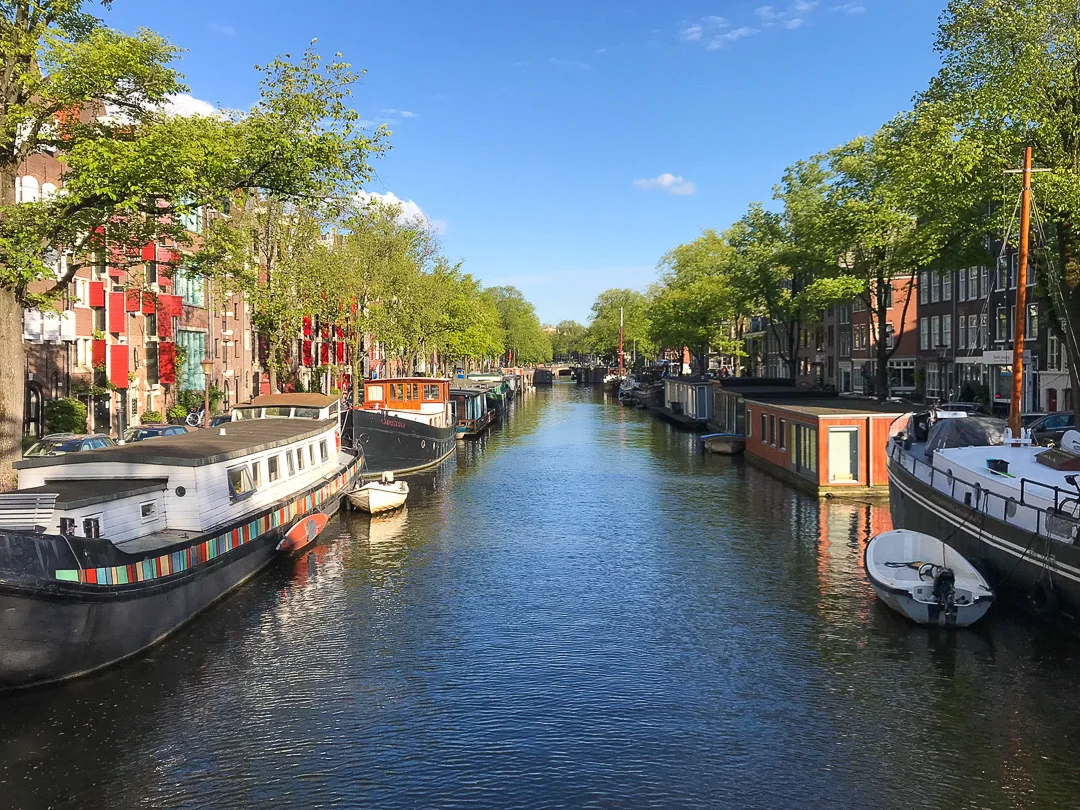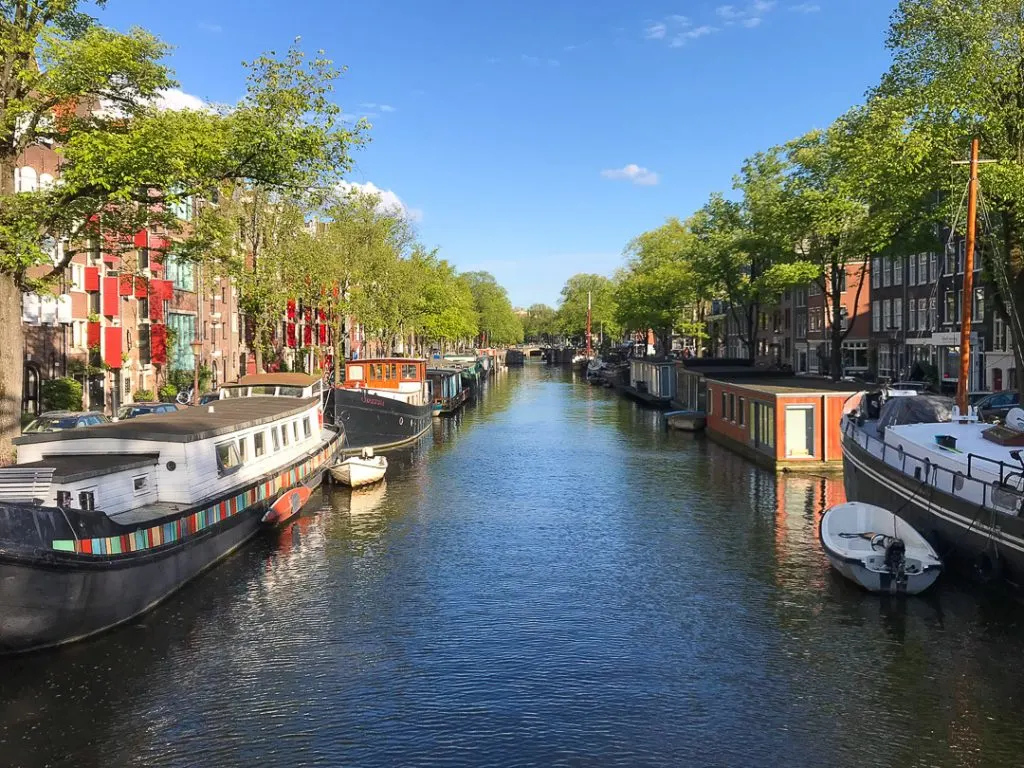 I'm really excited to share this itinerary on what to do in Amsterdam with kids over a long weekend. We arrived on a Friday and left on a Monday.
We could have filled another couple of days visiting Amsterdam with kids but we got see and do plenty in three nights.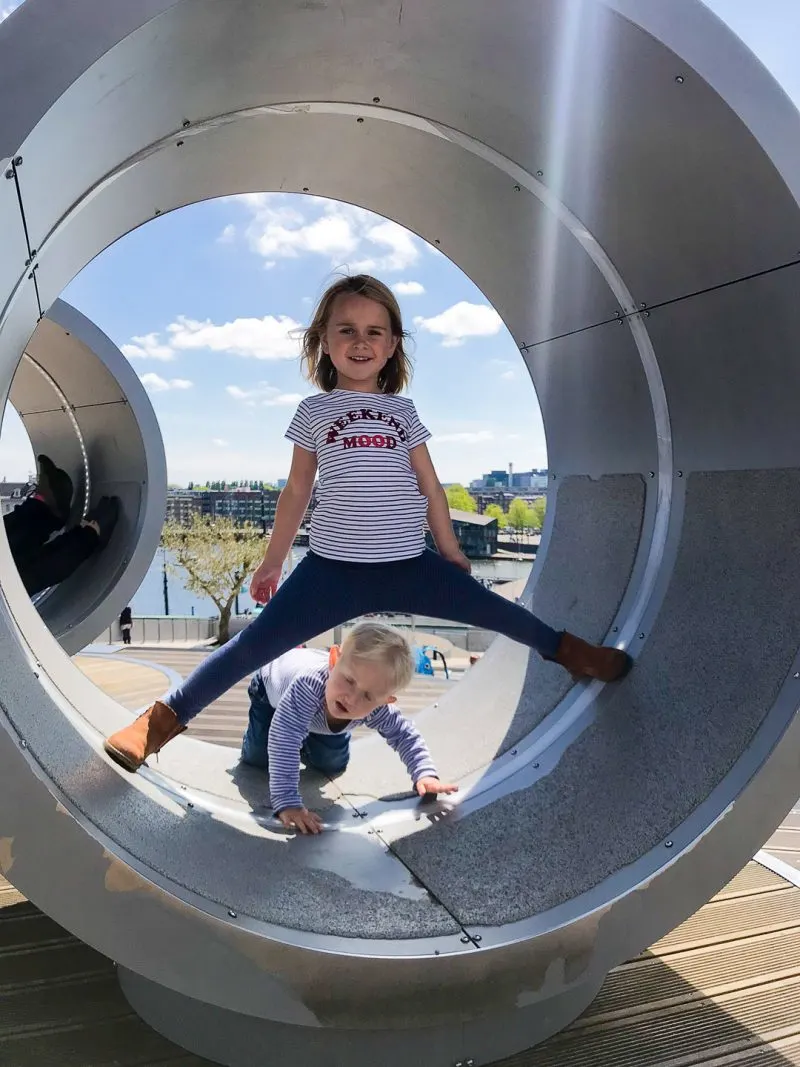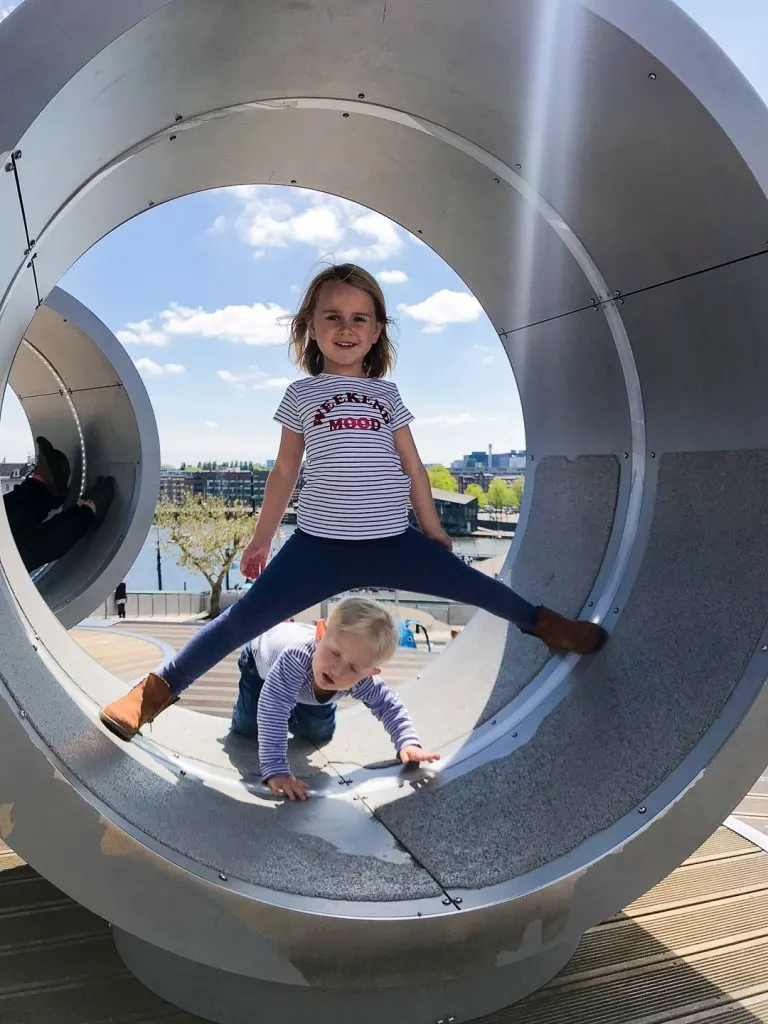 AMSTERDAM WITH KIDS
GETTING AROUND AMSTERDAM
When we returned from our trip many people asked is Amsterdam, expensive? In fact, getting around with kids in Amsterdam is actually pretty easy and not too expensive. We took the train from the airport to Amsterdam Central Station.
It only took 20 minutes and was free for the kids. Adults cost 5.5 Euros each. I found taxis and Uber really expensive in Amsterdam, so it's definitely worth taking a train to the centre.
If you are visiting Amsterdam as part of a larger European trip, most of the trains from other major European cities go to Amsterdam Central Station. We previously used the Eurostar to visit Paris and Bruges.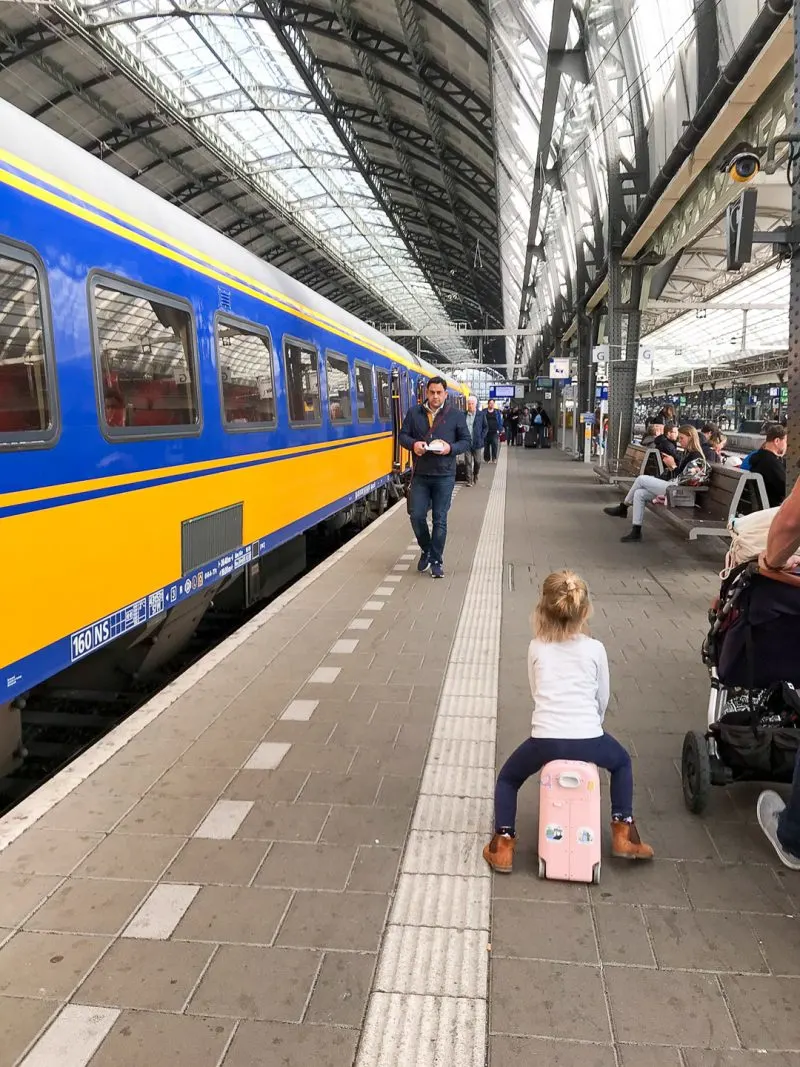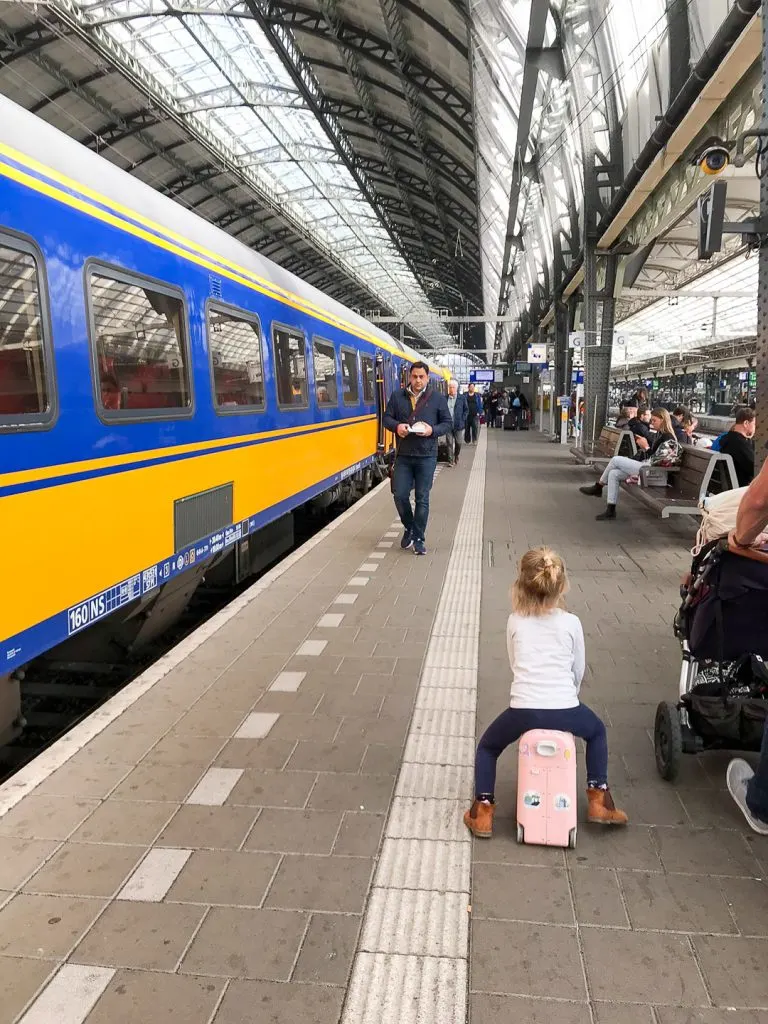 When we arrived at Amsterdam Central Station, it was a really quick and easy ten minute walk to our Yays Apartment. We rented bikes on the evening of our arrival.
Cycling is definitely the easiest way to get around Amsterdam with kids, of course there is the metro and the tram but we really loved the freedom of having a bike.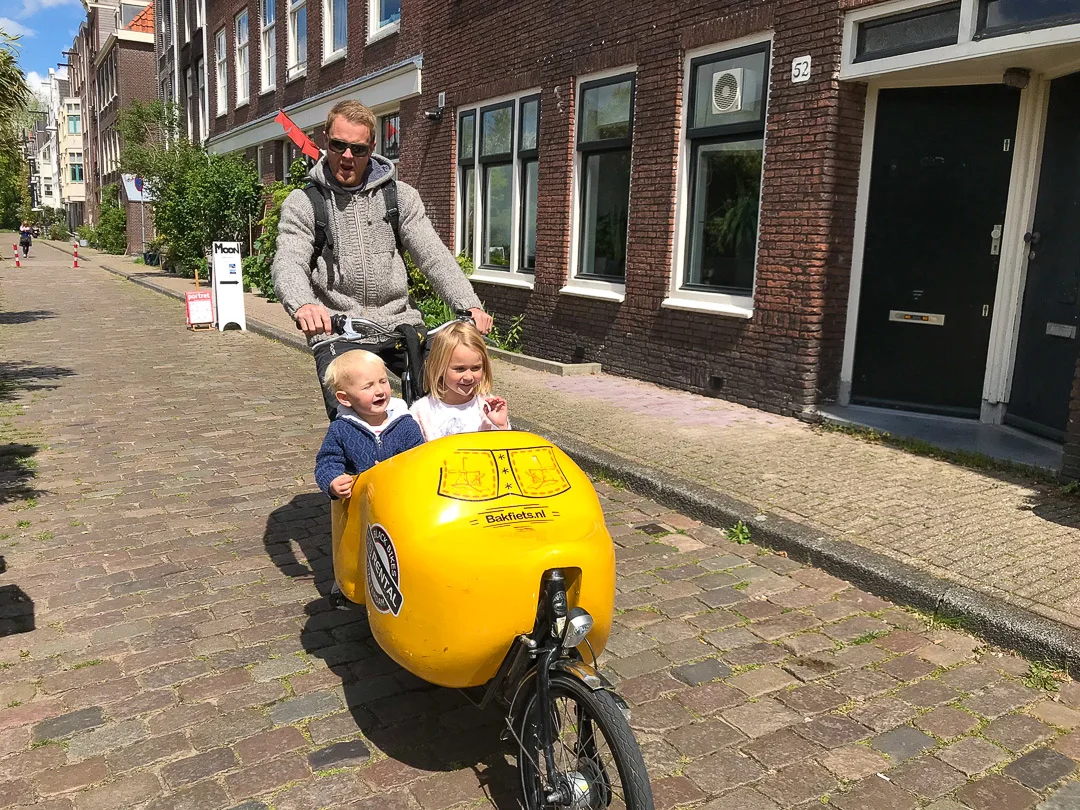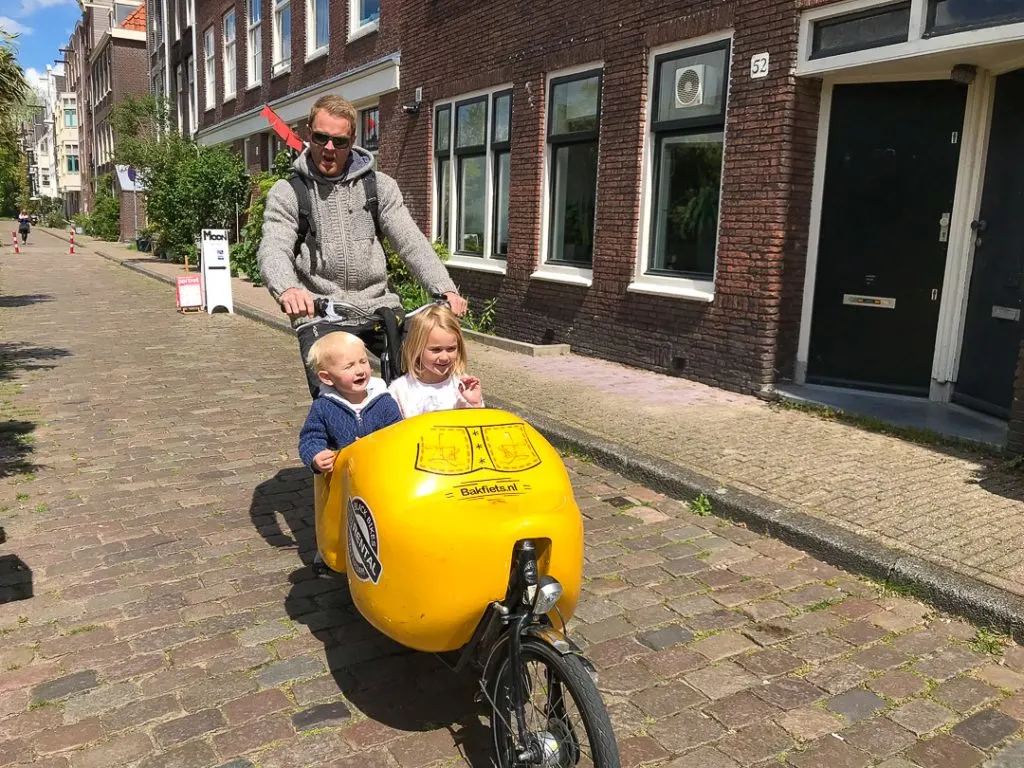 1. RENT A CLOG BIKE
We rented our bikes from Black Bikes Amsterdam. They are just across the road from Central Station.
It's definitely the best place to rent bikes if you are looking for special things to do with children in Amsterdam. None of the thousands of bikes on the road were anything like ours!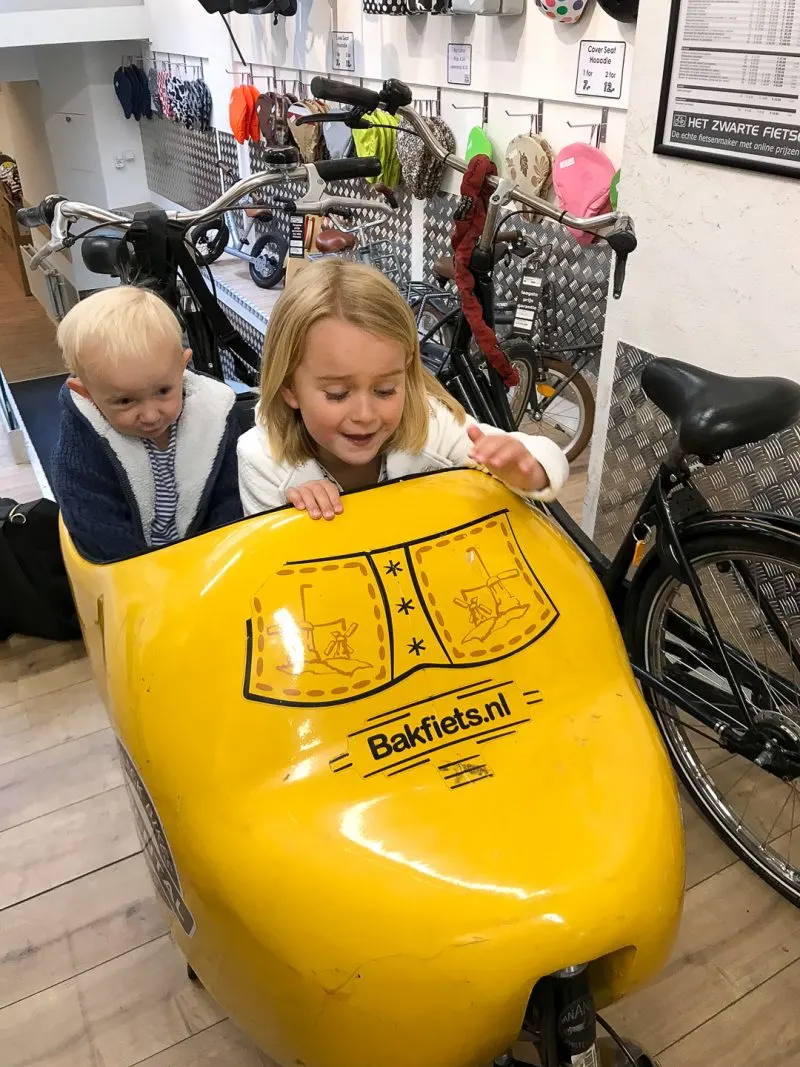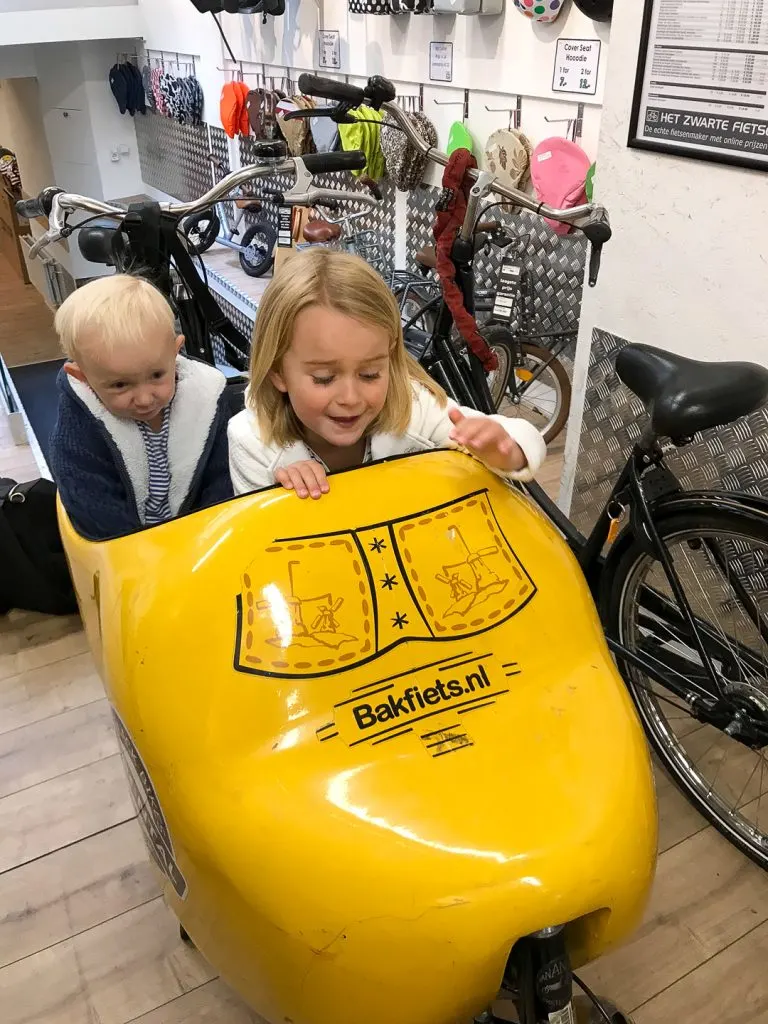 Needless to say our kids absolutely loved their ride on clog at the front of the bike. It was such a novelty and made for a very cool Dutch photo, especially with windmills and beautiful cobbled streets.
It costs 25 euros for the first day and 20 euros for the second and third day.We only needed one 'cargo' bike as both kids could fit inside and had a harness seat belt.
We also rented a standard dutch bike for me. Hubby cycled the kids around, he said it only took a couple of minutes to get use to cycling with the kids at the front.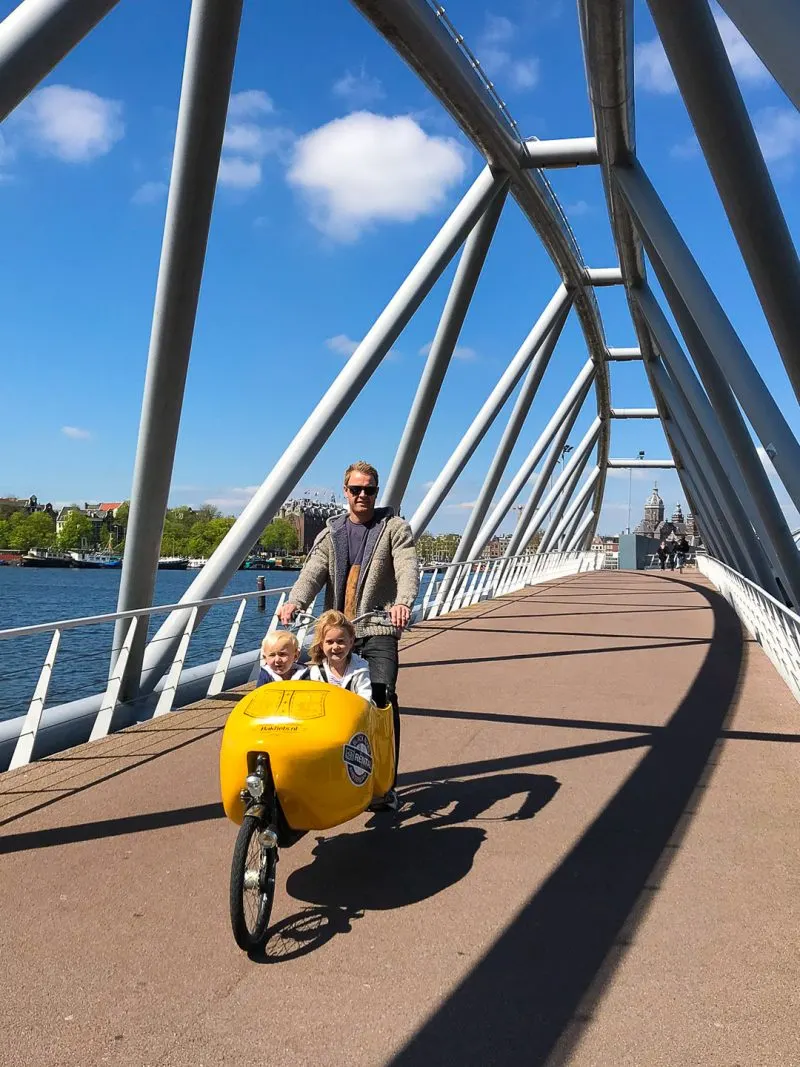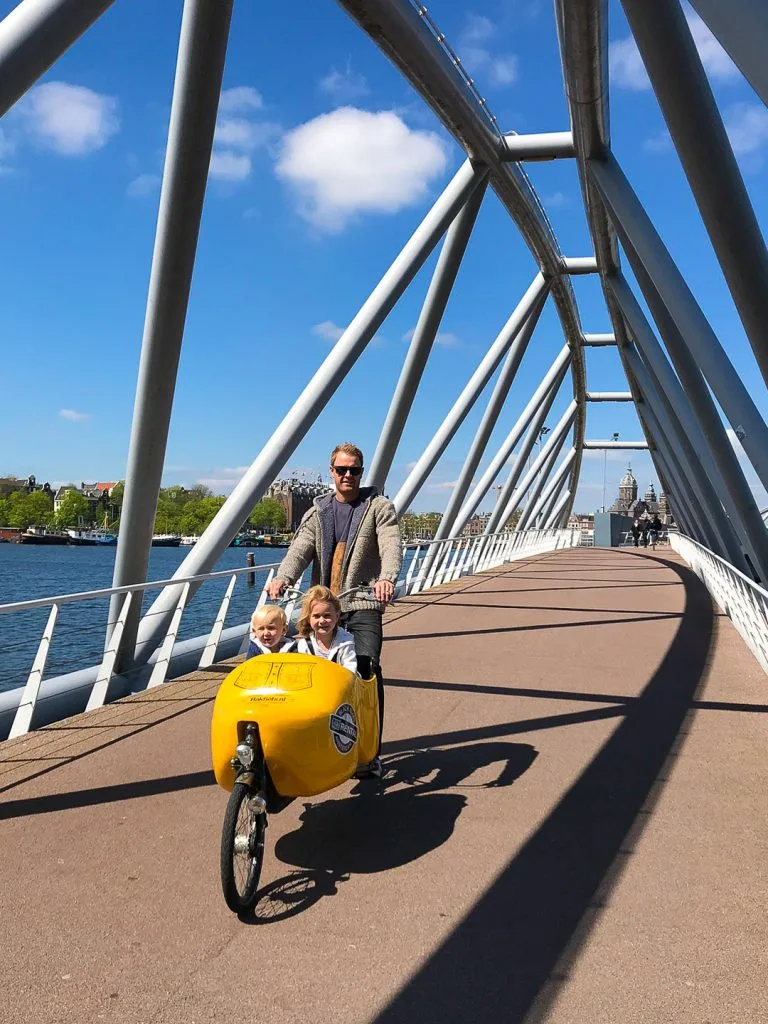 It was so handy to be able to get right to the door of all the attractions in Amsterdam for kids. My kids are a little lazy at the best of times, so this way we got more mileage out of them and managed to fit more into the day.
2. VISIT NEMO SCIENCE MUSEUM
Without doubt one of the best Amsterdam kids activities is visiting the NEMO Science Museum. We spent our first morning exploring the extraordinary multi floor interactive haven.
It's a really cool architectural building with a roof that can be seen from around the city.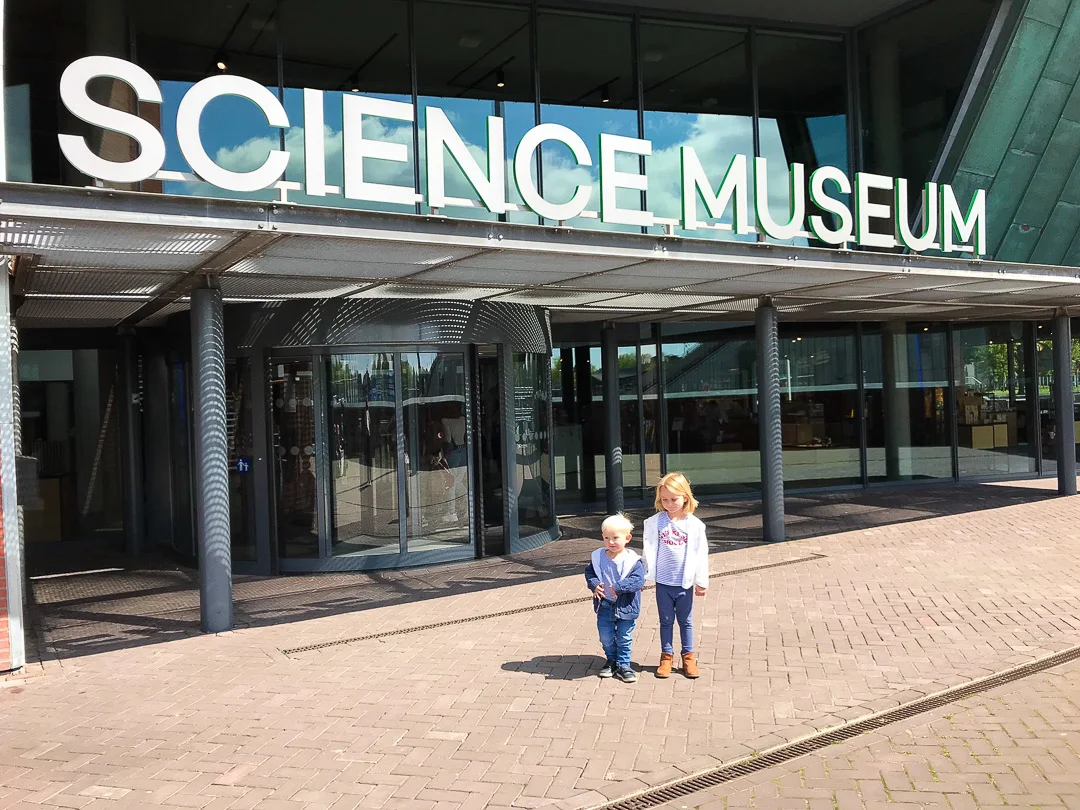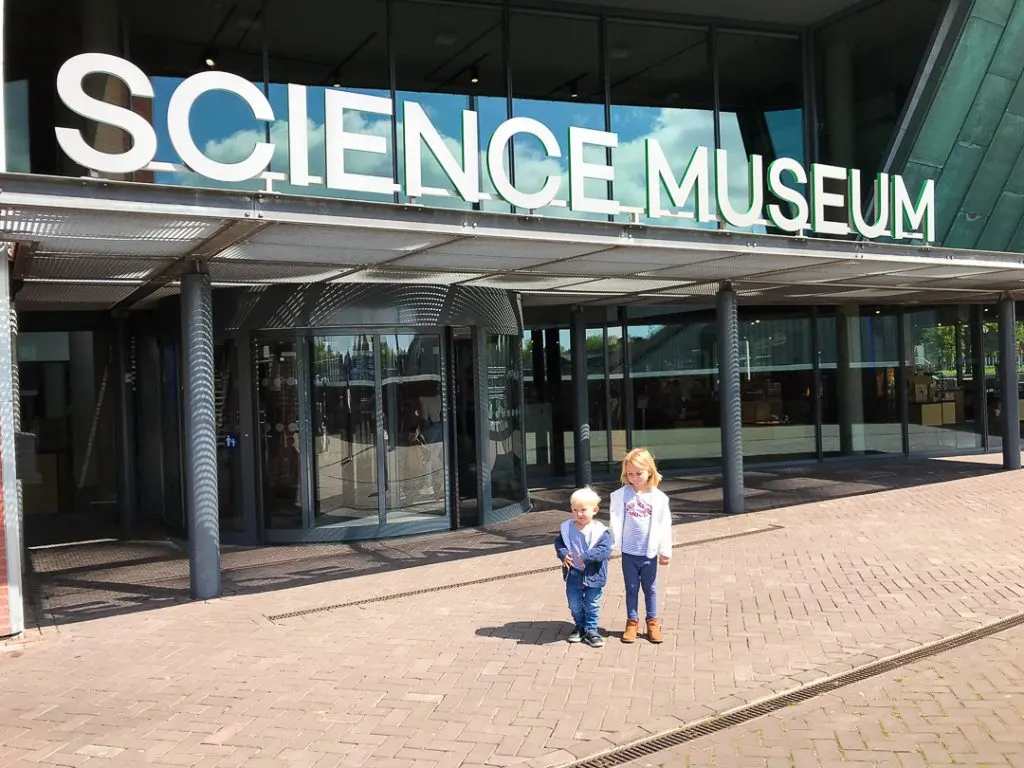 One of the first things we saw was a live demonstration of a 'chain reaction'. From footballs, and water tanks, to mini trucks and bicycles, it was a really engaging and fun thing to watch for both children and adults. They were completely engrossed! Kids love science museums, don't they?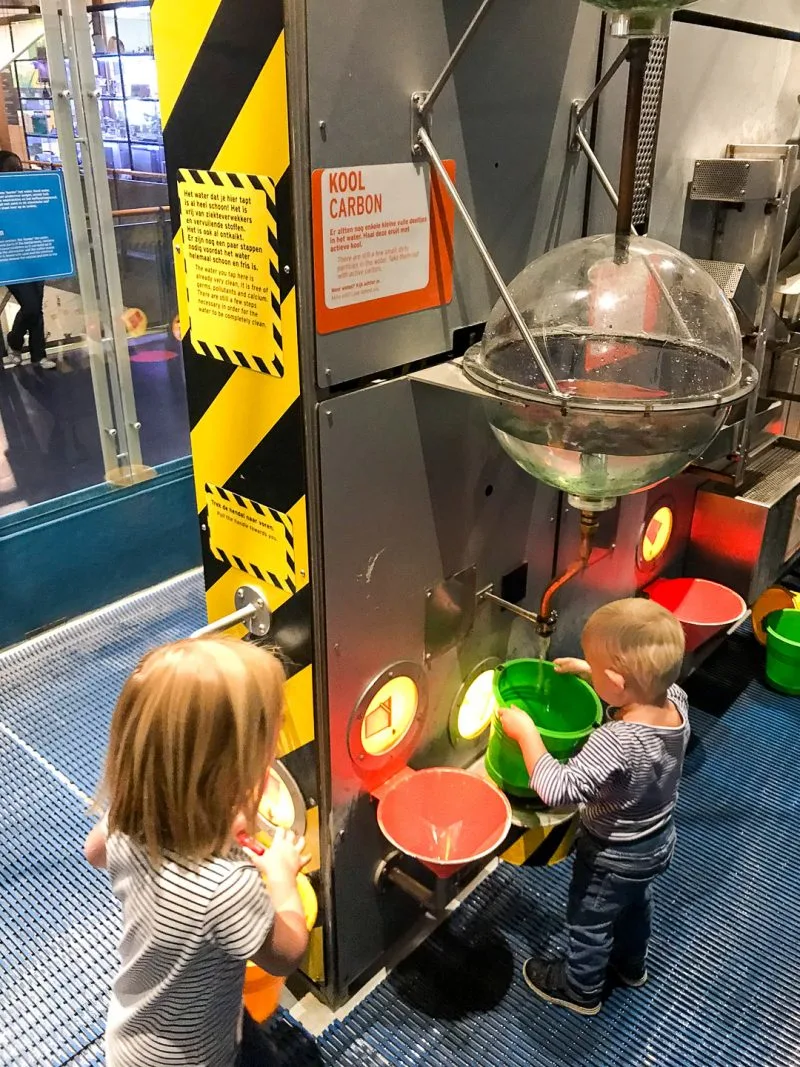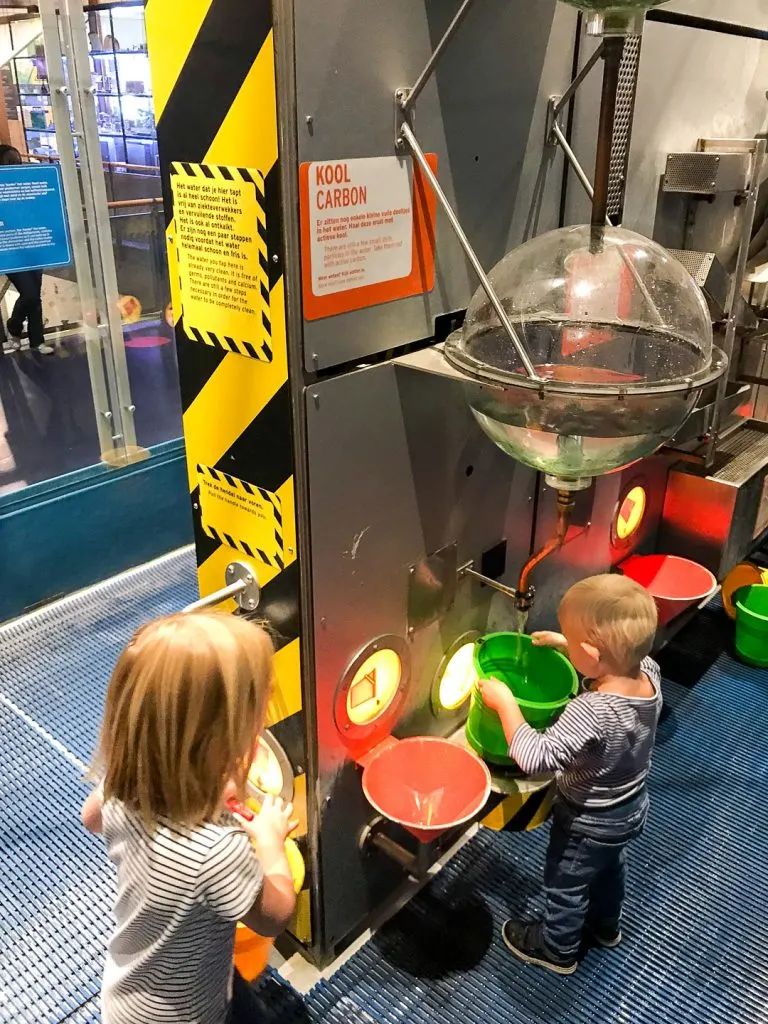 There was so many experiments suitable to all ages, it truly was one of the best kids museums we've ever been to.
Our daughter loved the electricity and gravity area, whilst our toddler boy loved the water mechanics, he was soaked afterwards so it might be worth bringing a change of clothes.
If you didn't bring a change, the museum has a drying machine and some spare clothes for these small accidents, just ask one of the staff members.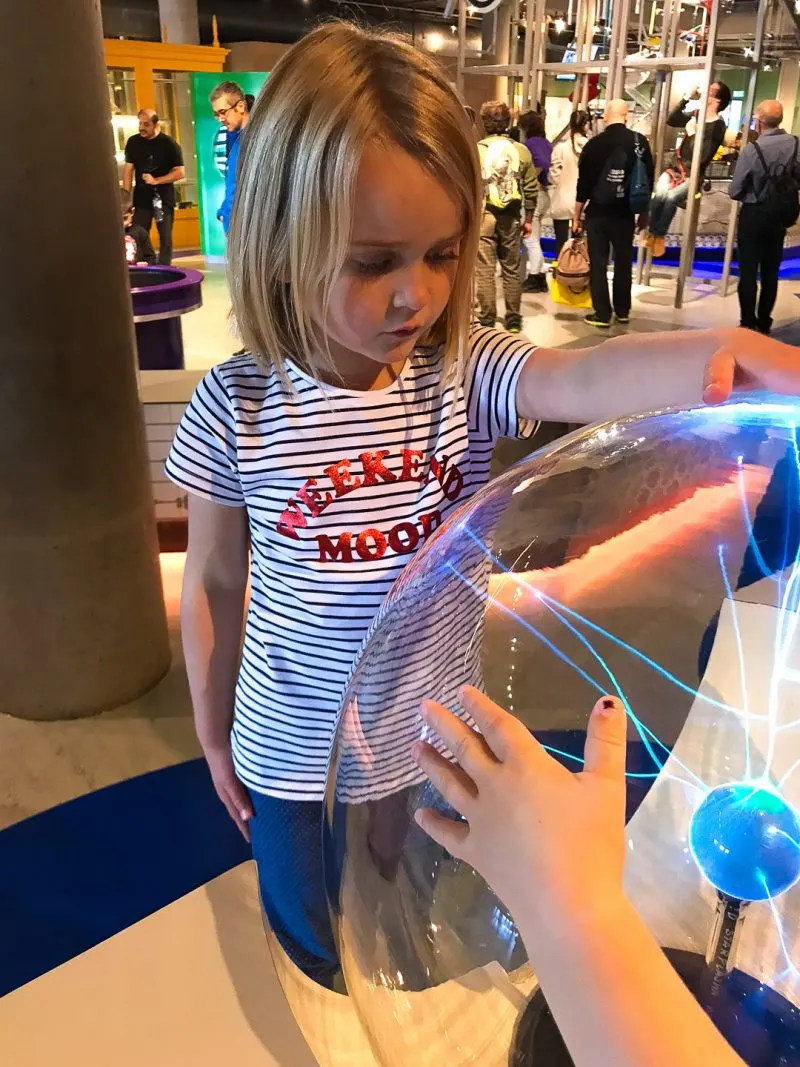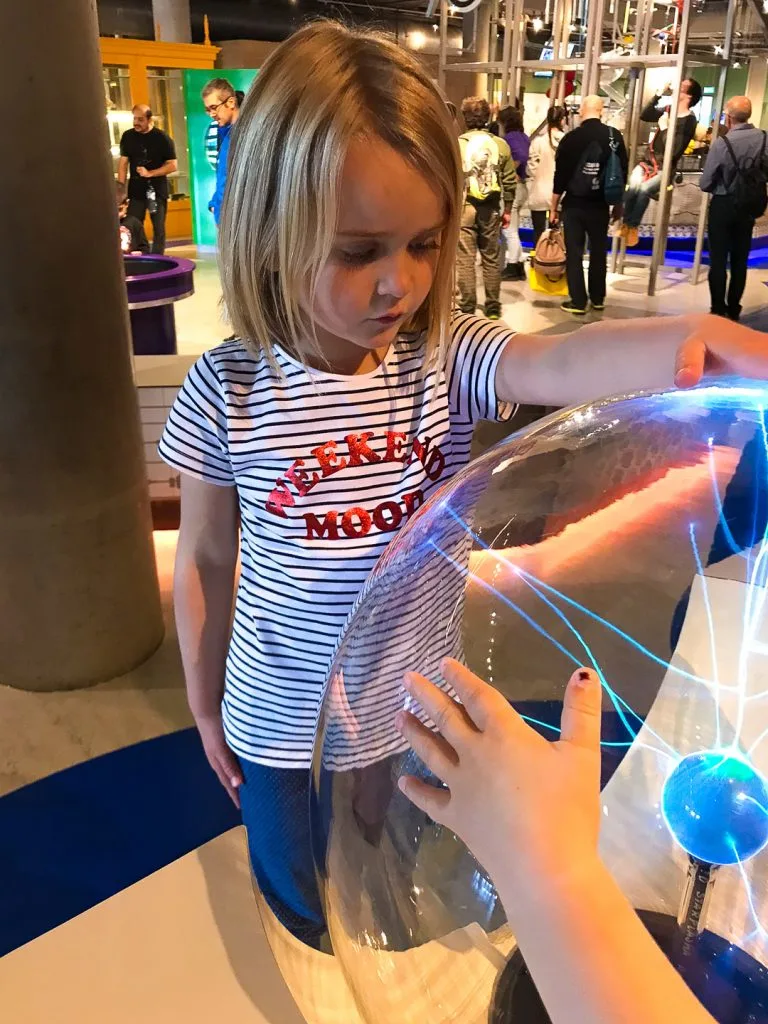 This fantastic kids museum Amsterdam had so much more. On almost every level there is a handy cafe or restaurant where parents can chill and have a coffee.
The roof top restaurant is especially worth a visit, the food is really good and not too expensive.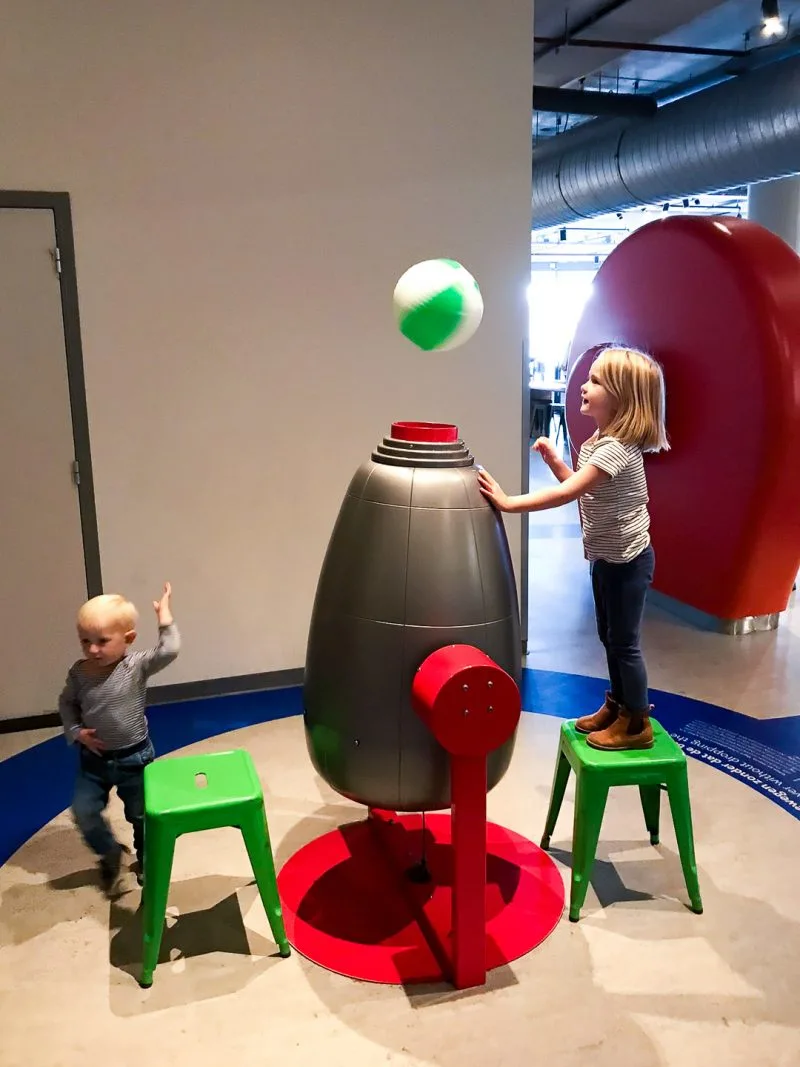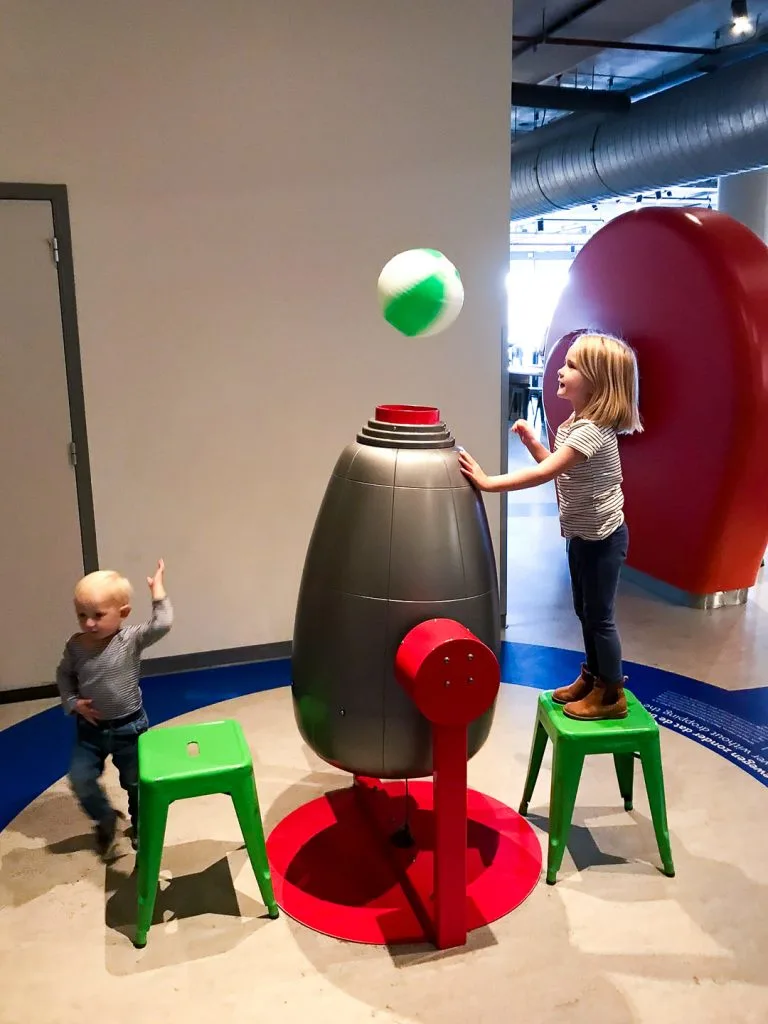 If you visit on a nice sunny day, you have to sit outside and soak up the views. There is a beautiful water feature, not to mention the aerial view of the canals and the beautiful windmill not too far away.
To get the best deal on entry this Children's Museum Amsterdam, click here.
3. TAKE AN ELECTRIC CANAL BOAT WITH KIDS
If you've been to Amsterdam before, you'll know the canals run right through the city. Its like a semi-circle network of waterways that give a completely different perspective of the city from the water.
Canal ring tours are very popular and one fo the highly recommended things to do with children in Amsterdam.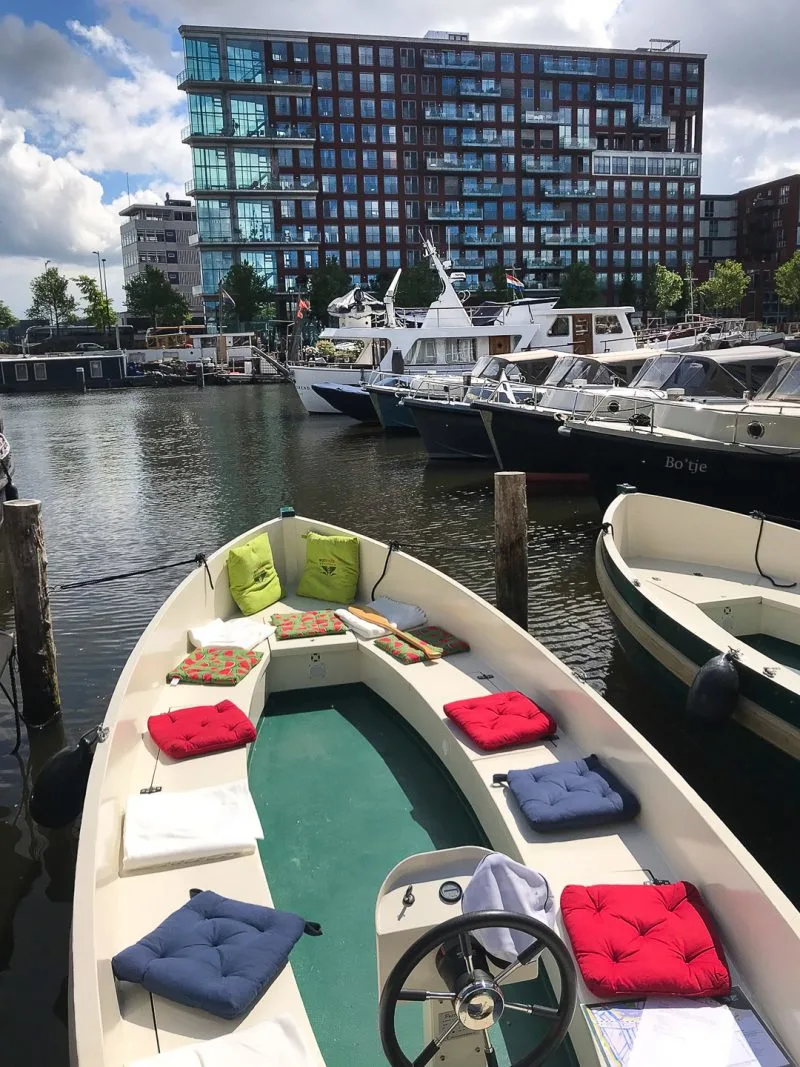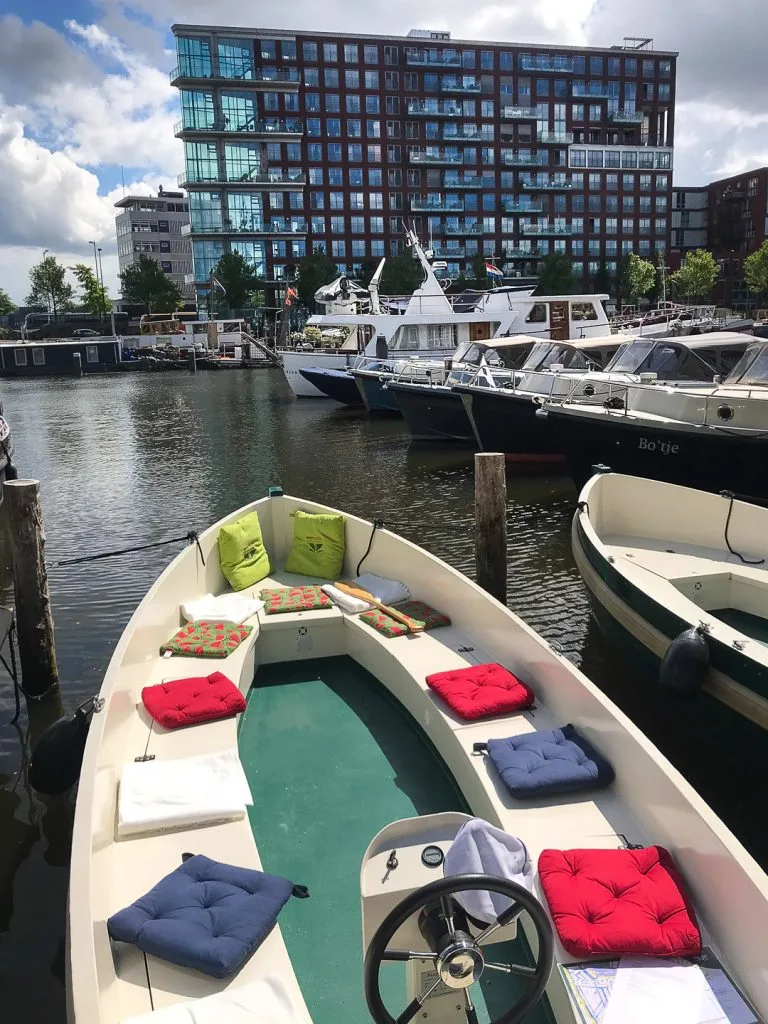 We chose to be the captain of our own electric boat for a few hours. Eco Boats Amsterdam is a lovely family run business, they were right next to our apartment too.
They gave us a map, a captains hat and off we went exploring Amsterdam canals at our own pace.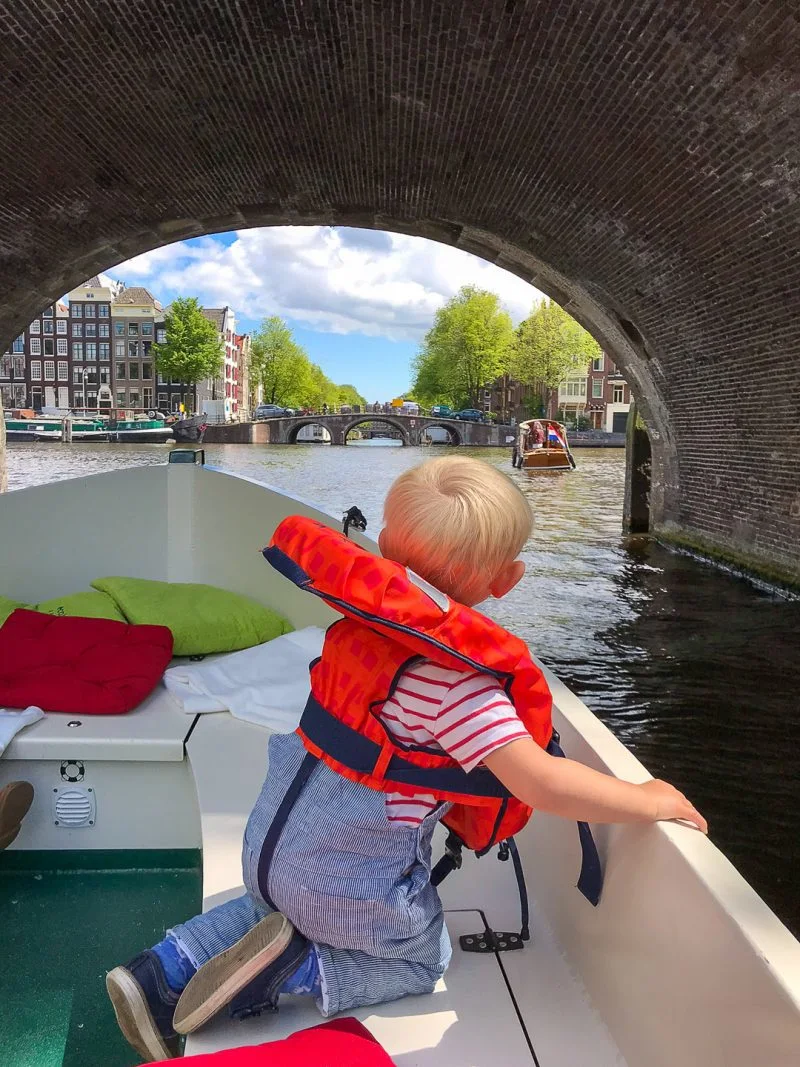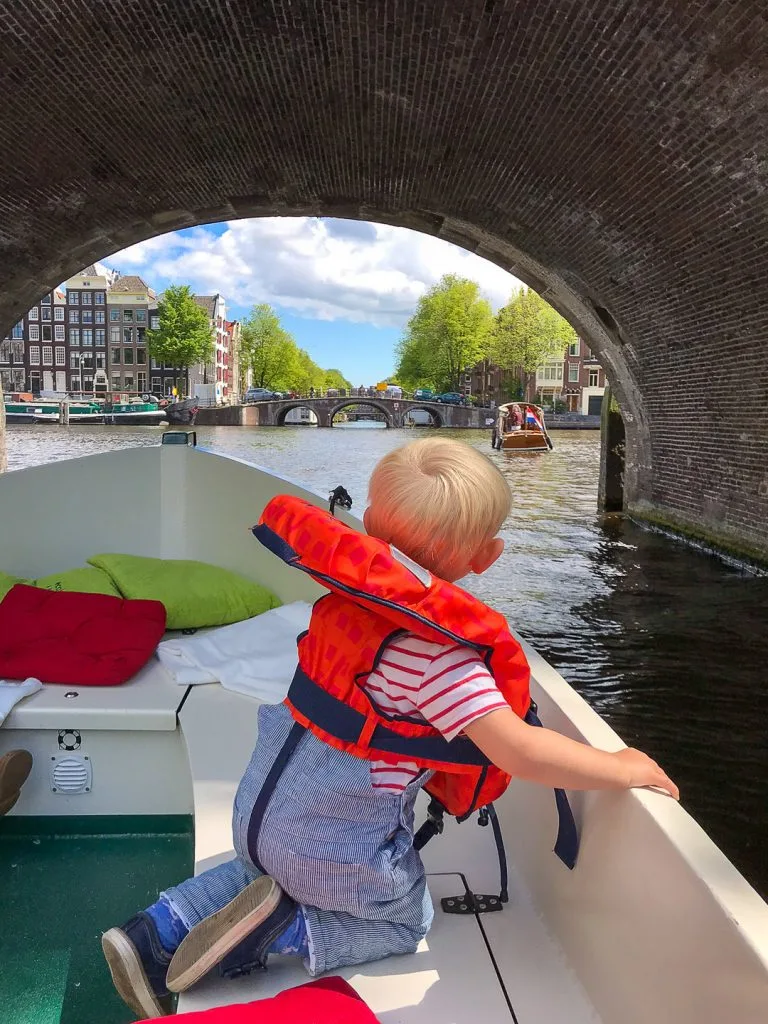 It was such a relaxing and enjoyable afternoon. We brought a picnic, it took about an hour and a half to do a complete loop.
There are bigger canal cruises that are child friendly if you prefer to go with a larger company, but, we loved the personalised family aspect of this experience.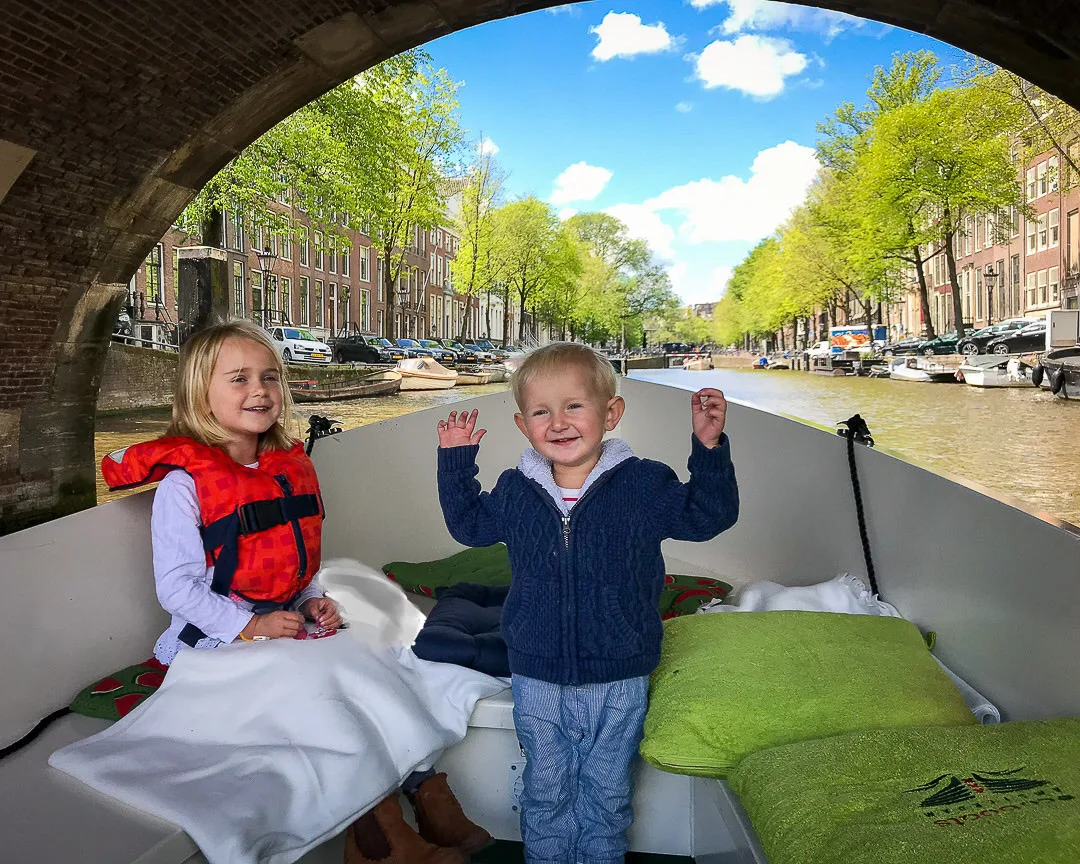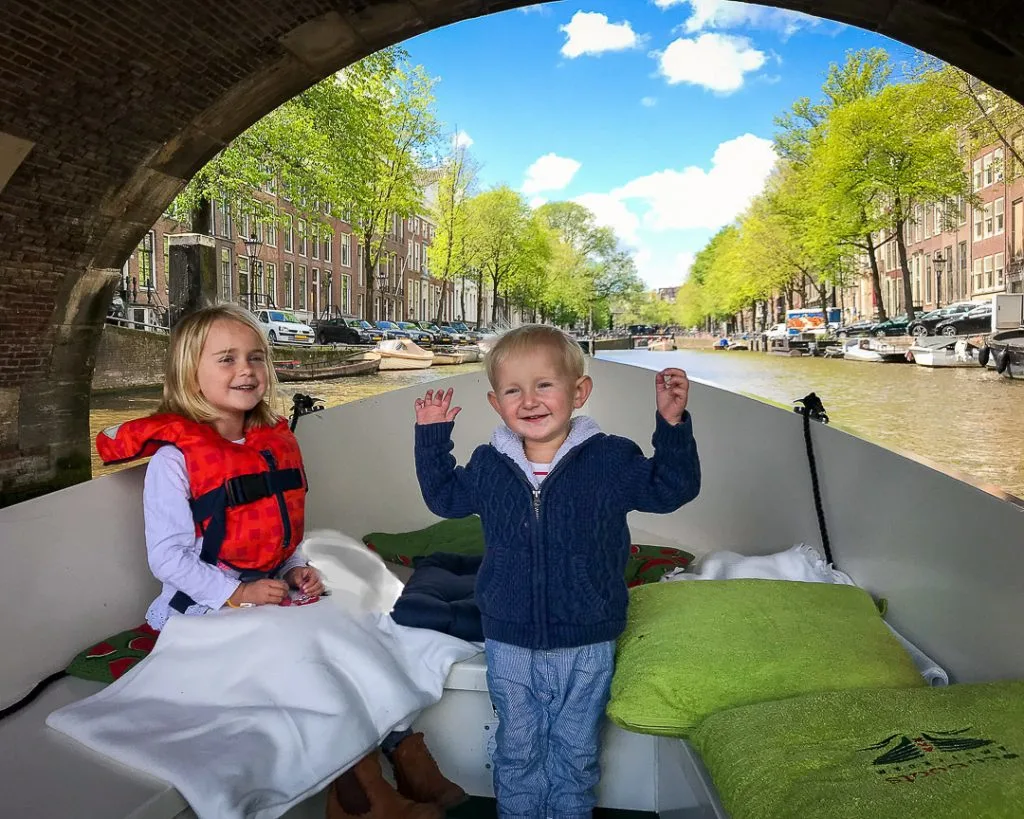 4. VISIT WESTERPARK, AMSTERDAM WITH KIDS
Amsterdam kids activities are not hard to come by. Westerpark is a very cool family friendly park in Amsterdam that was just a few minutes cycle from our Yays Apartment.
It was full of lovely cafes, restaurants, bars and ice-cream parlours. I was super happy they had vegan ice-cream!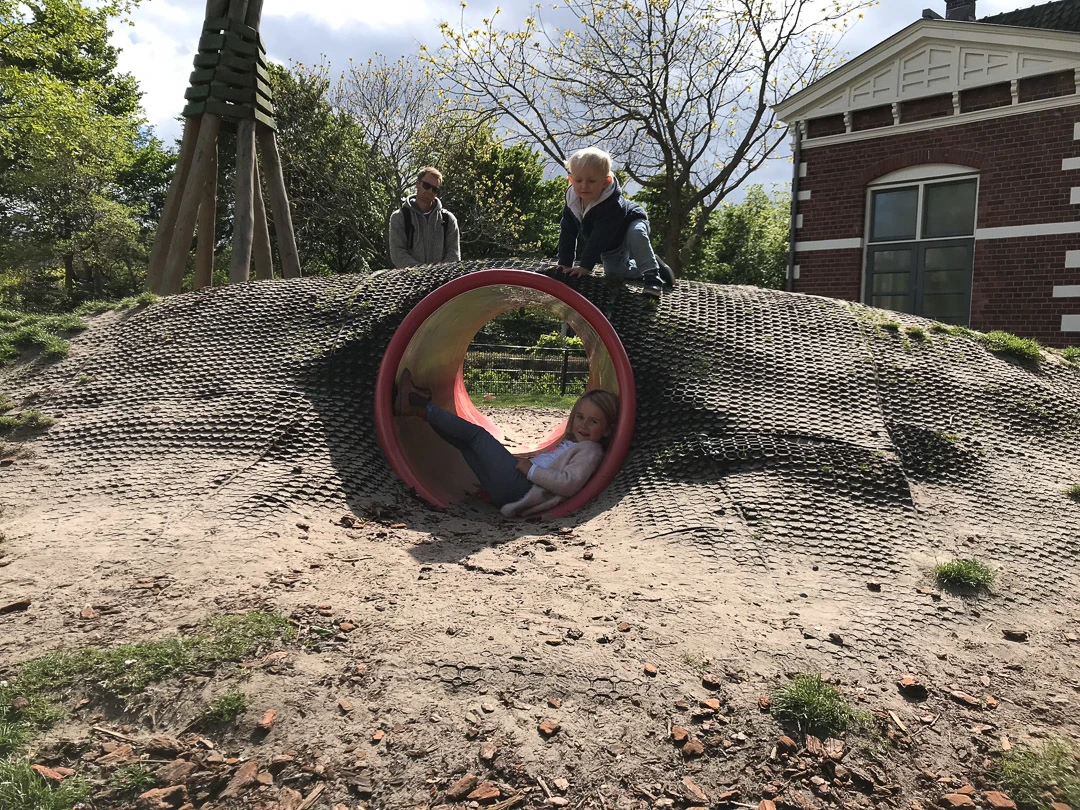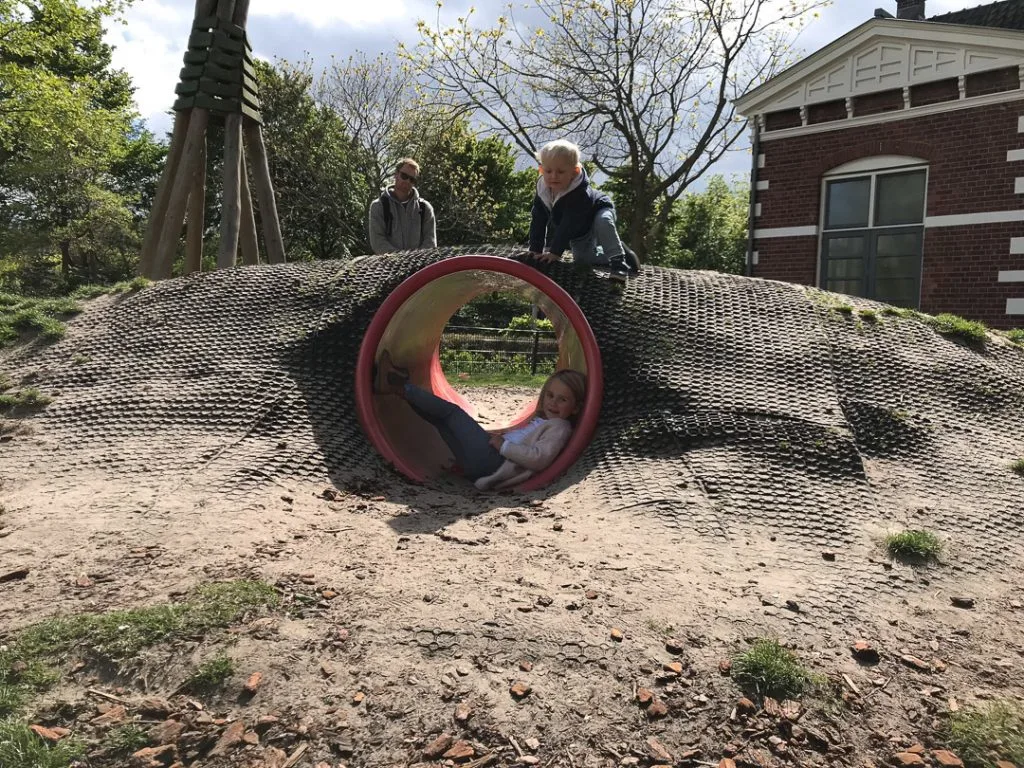 There were also two lovely play areas and a market taking place. The market was selling vintage clothing, as well as food.
The atmosphere was pretty cool, with DJ's people dancing, everyone was having such a good time! Westerpark is a great place to hangout on a Sunday afternoon in Amsterdam with kids!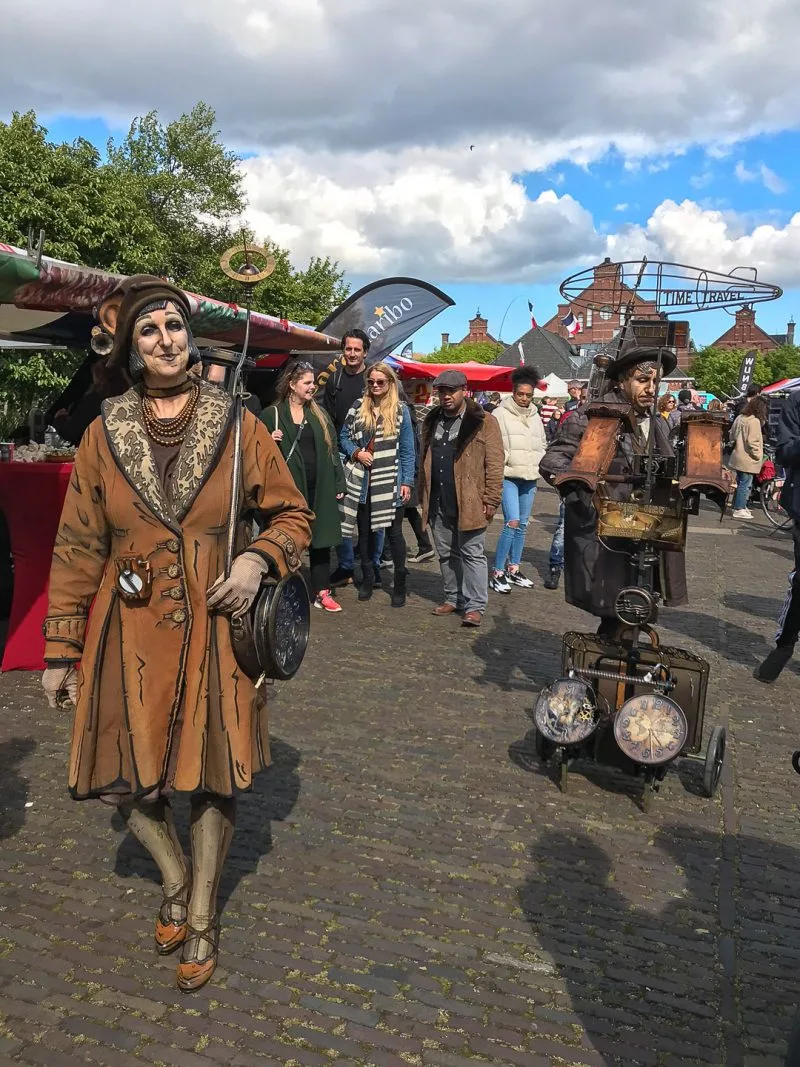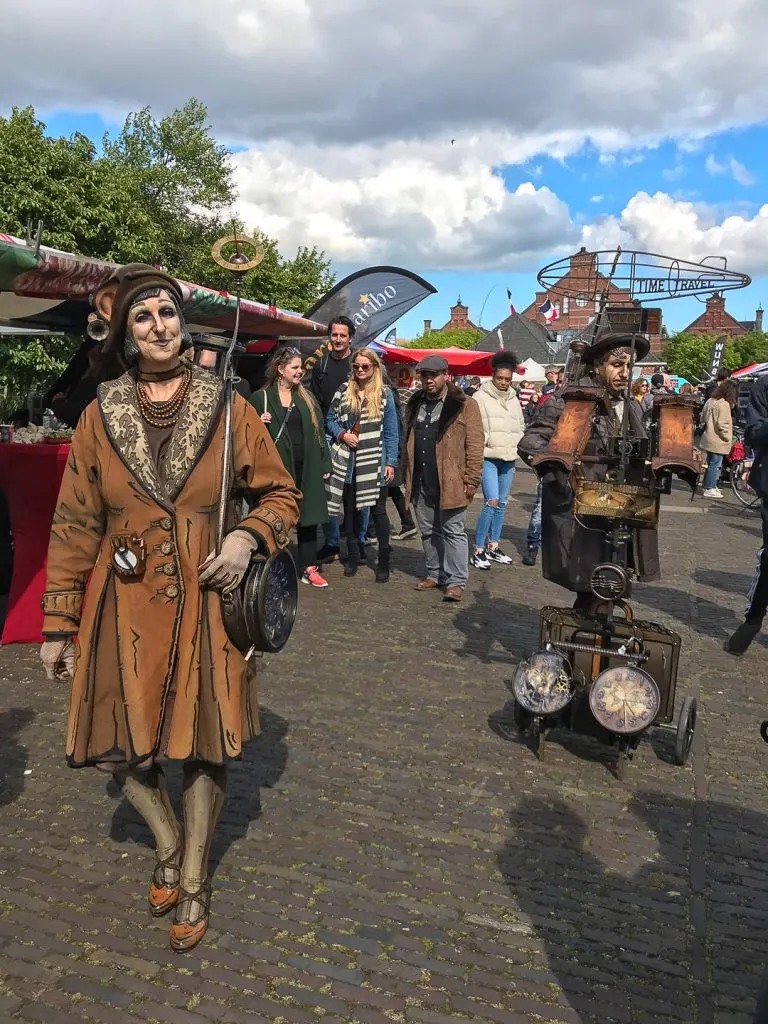 5. VISIT THE PETTING FARM IN AMSTERDAM
Another great reason to base yourself at Yays Bickersgracht Apartments is because its right next to a little farm.
It's not every day you get to see sheeps, goats and pigs hanging our next to a canal. Entry is totally free and the animals were incredibly friendly and not at all frightened by the kids.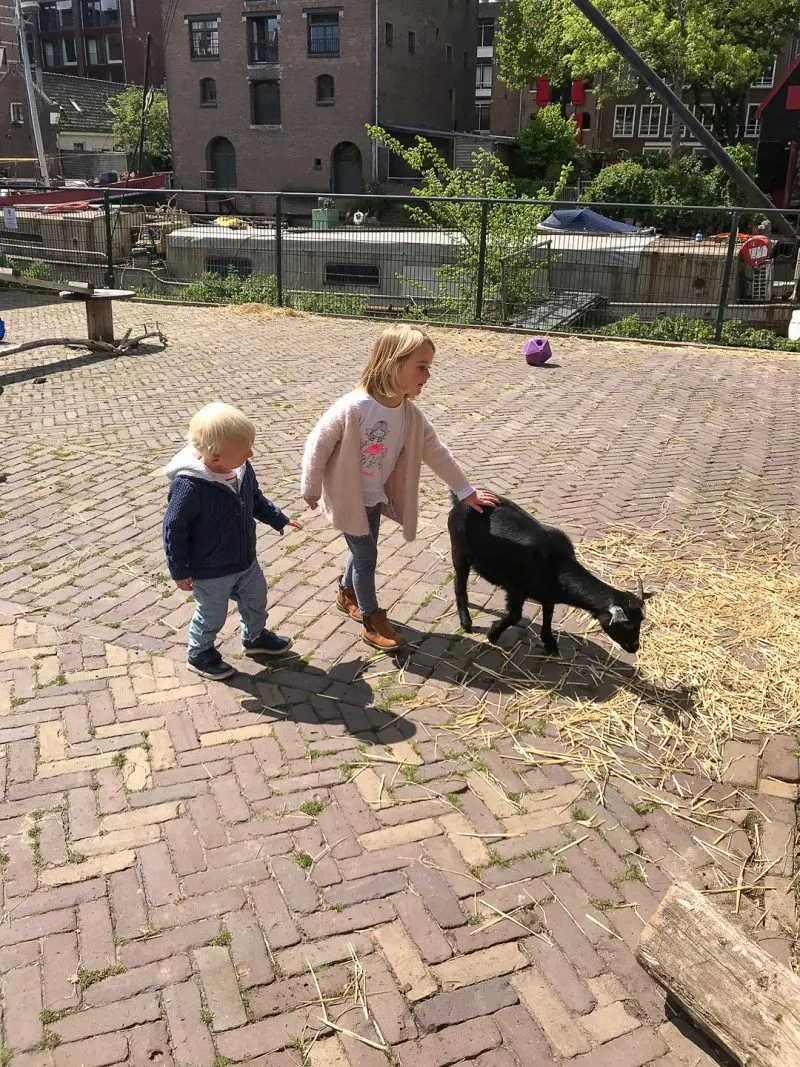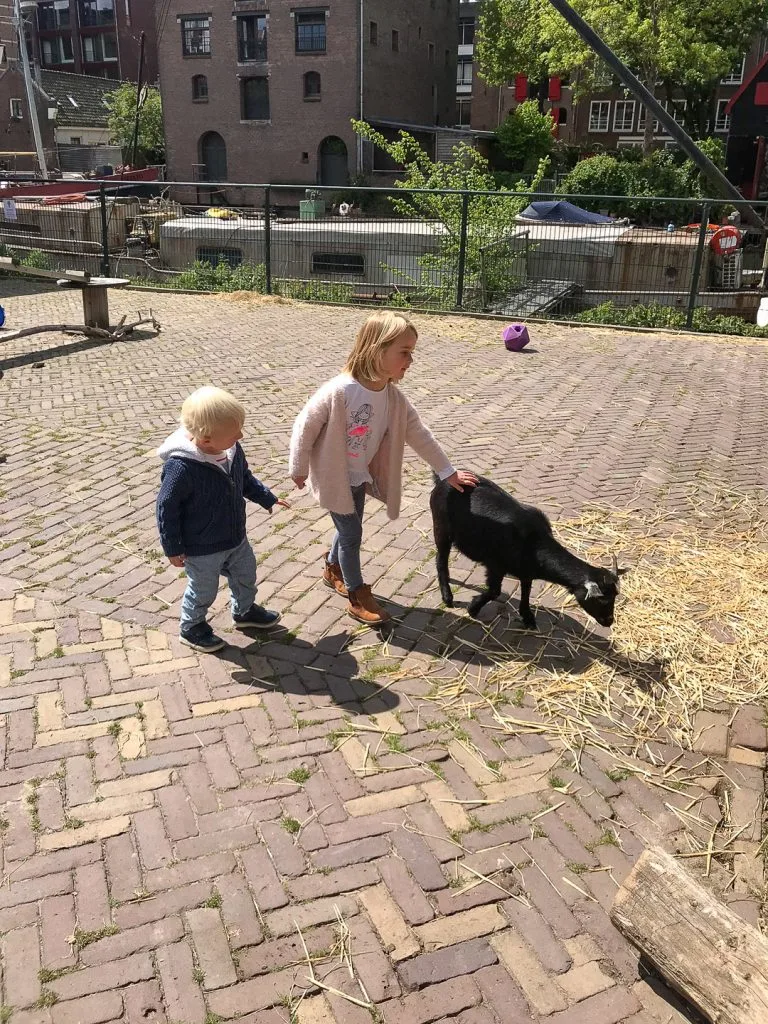 Besides from it being free to enter, the farm also has a little playground, ideal for visiting Amsterdam with a toddler. It's not such a big playground but the older ones would love the farm.
I love how there are so many local attractions in Amsterdam for kids. You don't have to go to the tourist hot spots and can really immerse yourself in the local community.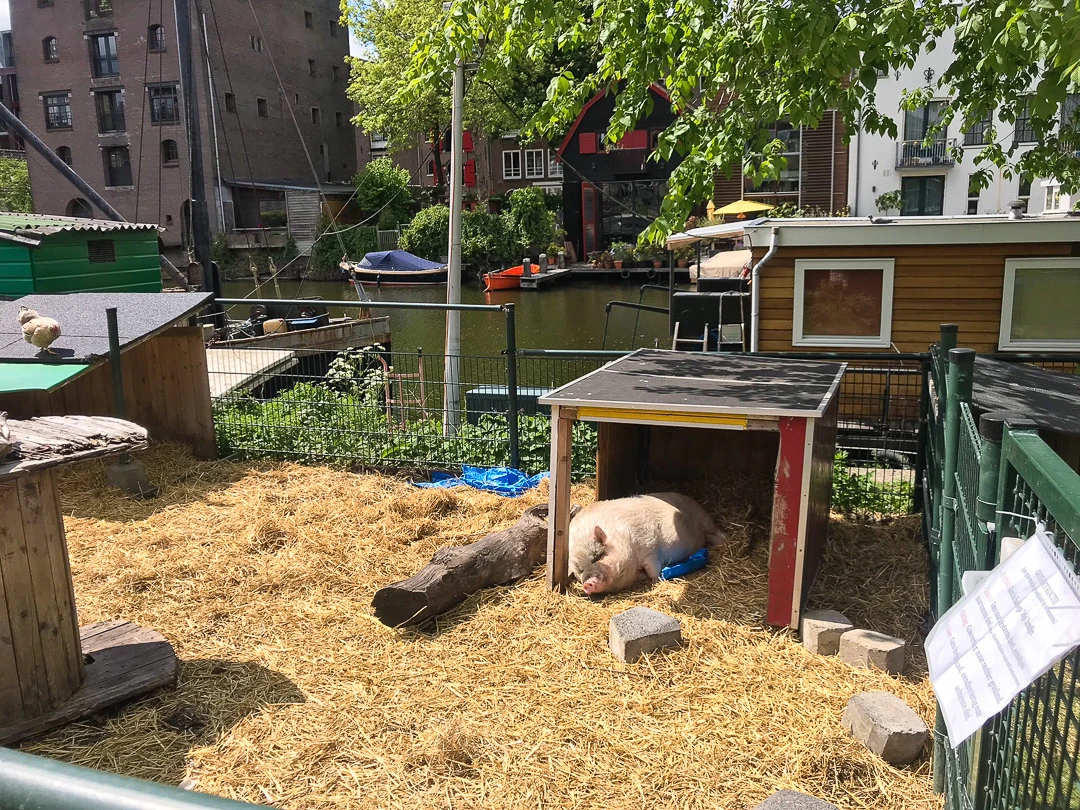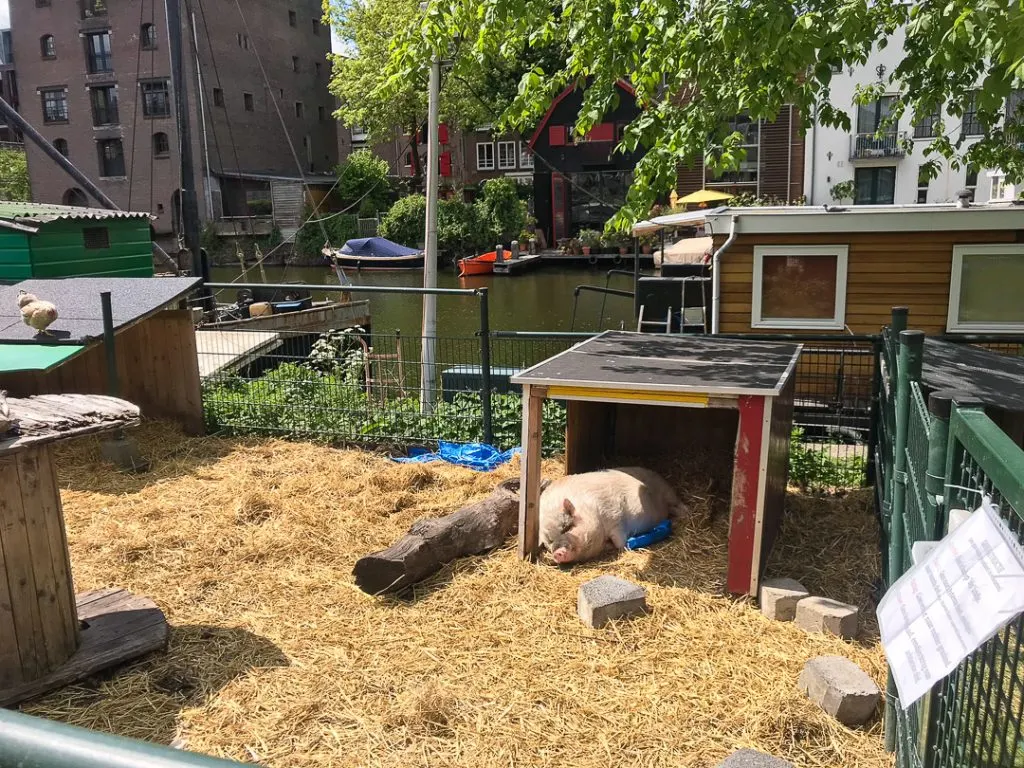 6. DISCOVER THE KEUKENHOF TULIPS
Keukenhof is obviously one of those big tourist hot spots and probably in every guide on what to do in Amsterdam with children. I have to admit I was really undecided about visiting.
I knew it would be quite busy. Likewise I heard that climate change had meant the tulip fields were cut early. We missed out on seeing the colourful countryside.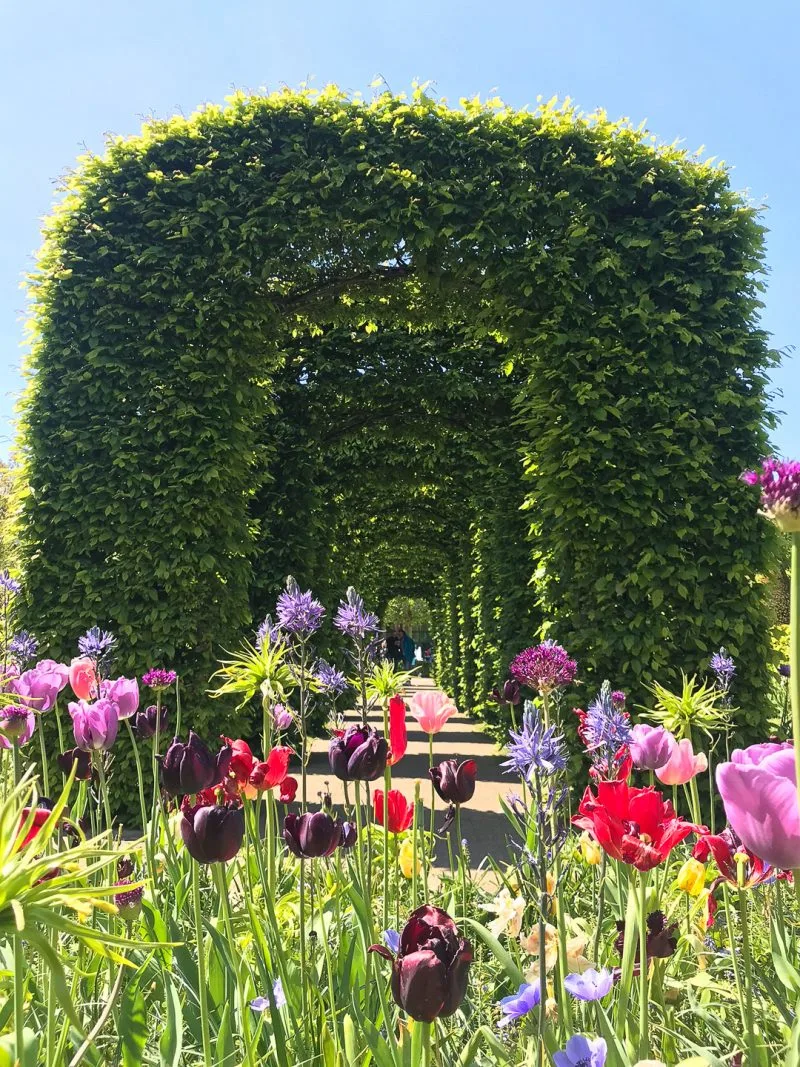 That was super disappointing, as ideally, I would have preferred to cycle around the countryside, rather than entering Keukenhof.
Whilst Keukenhof might not be seen as one of the things for kids in Amsterdam, we bit the bullet and went anyway. I had a major fear of missing out so we had to go.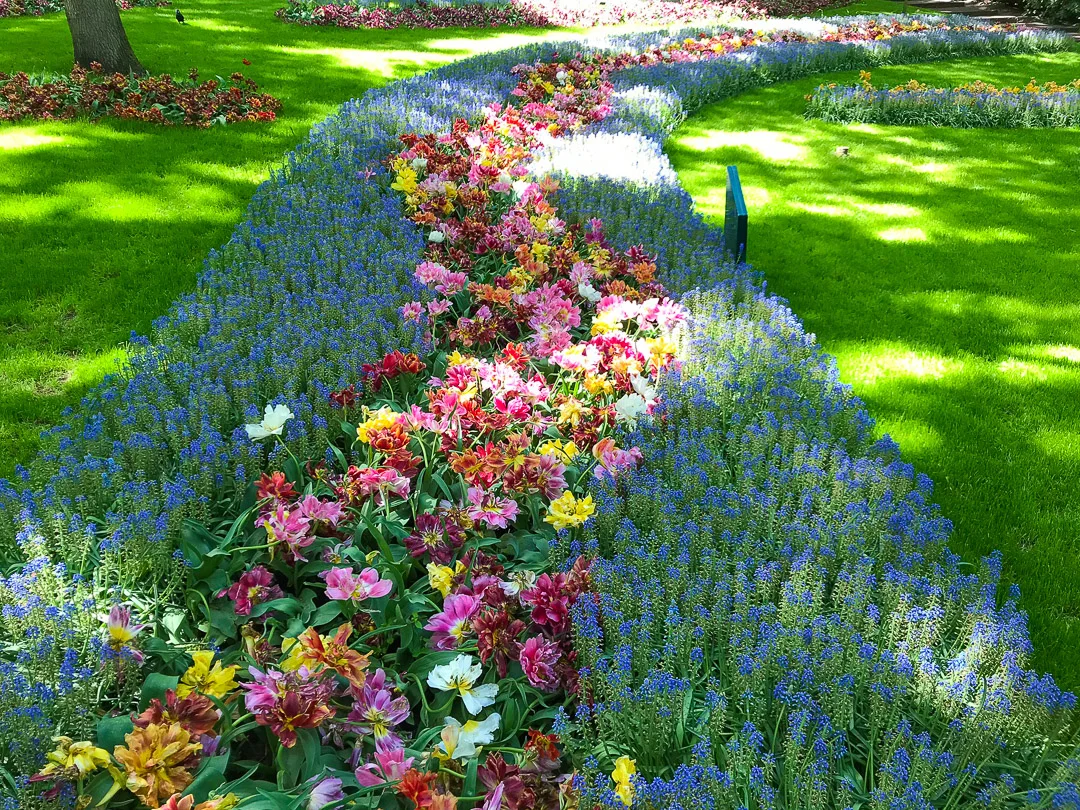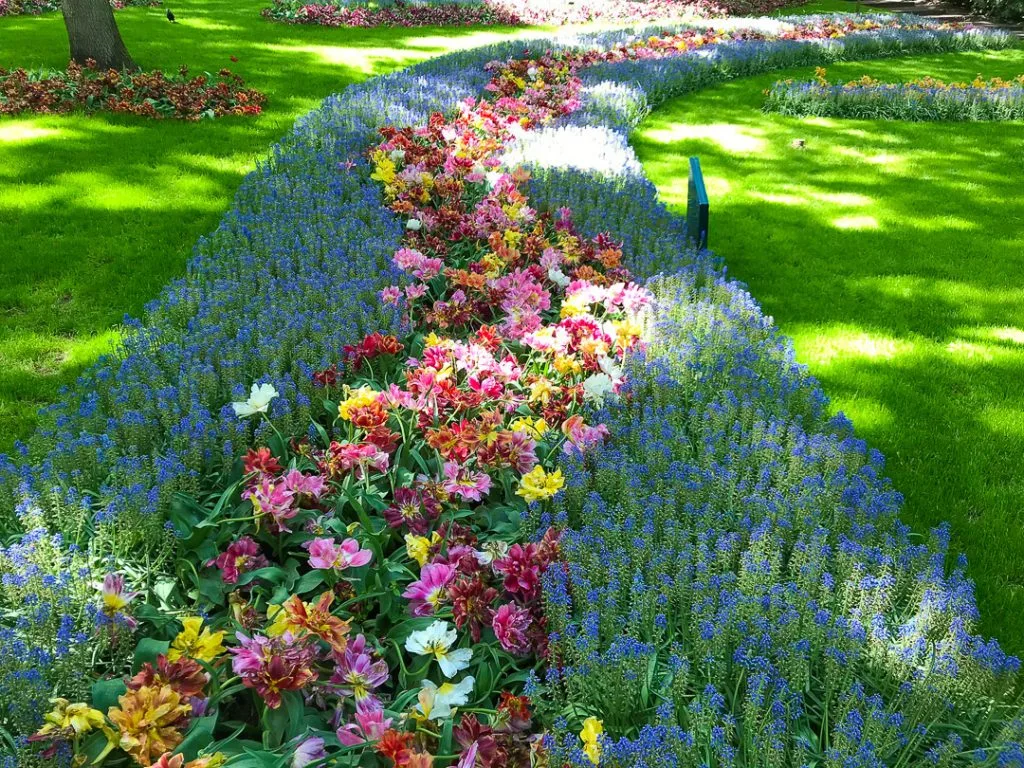 I must admit, I am really glad we went, it was so different from what I'd expected. Nothing I read compared to the experience.
I purposely decided to visit on a Monday morning. I thought it would likely have less crowds than the weekend. It really wasn't too bad and we had such a fun morning.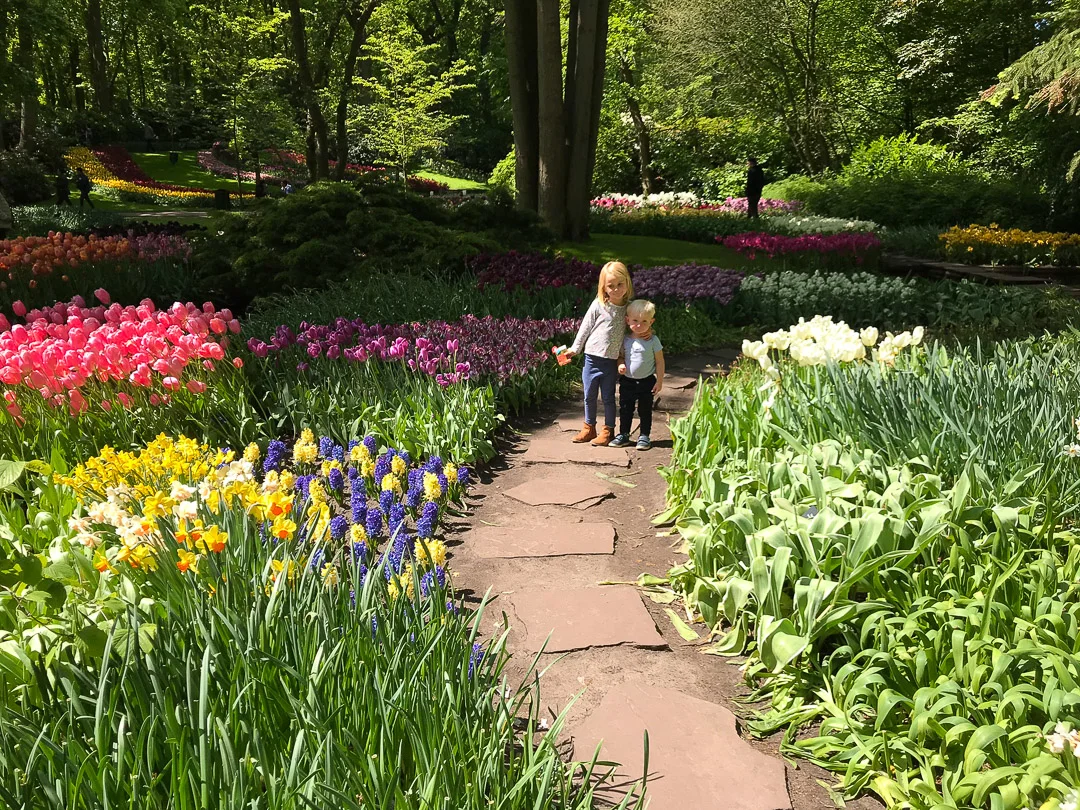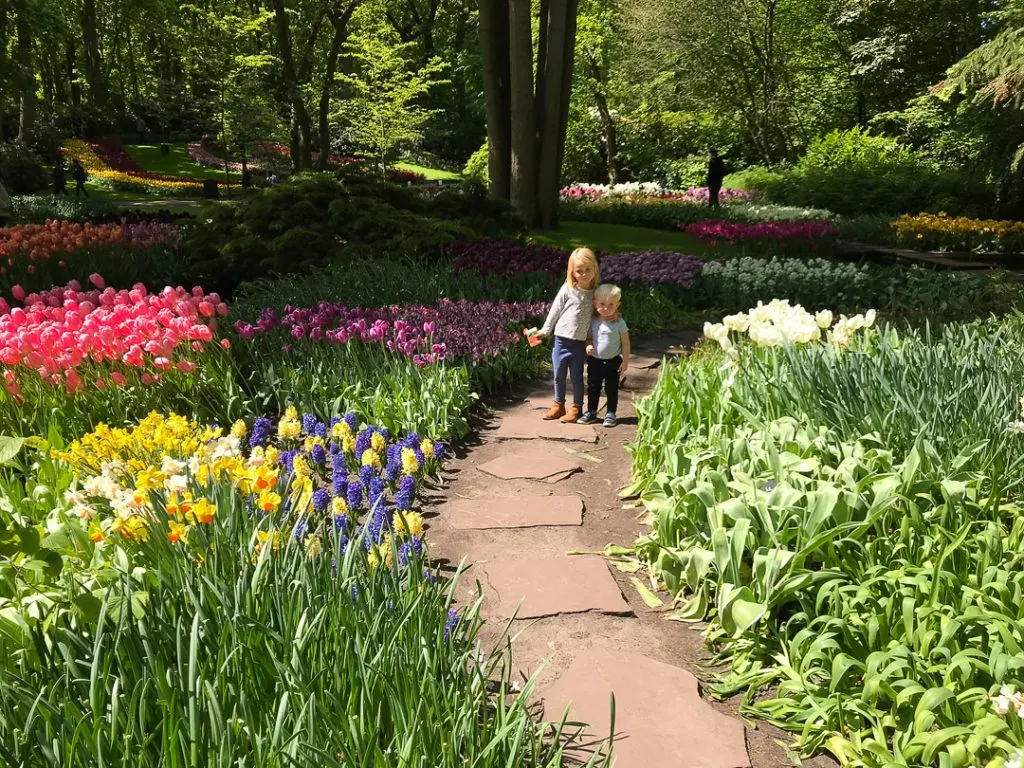 Keukenhof is near the airport so we did it on the way home. Our flight wasn't until 515pm, so it worked out perfectly and they have free luggage storage.
We bought our tickets online before arriving. It was a lot easier to buy a combo ticket so it would include our transport from the city and onto the airport afterwards.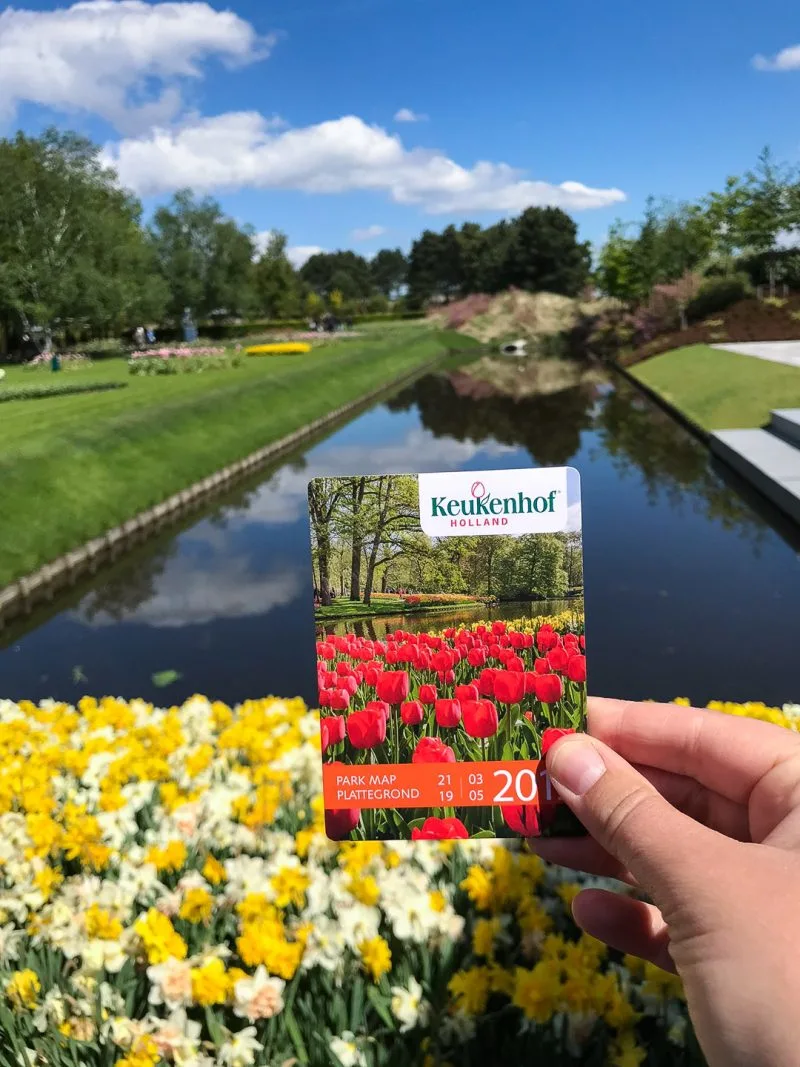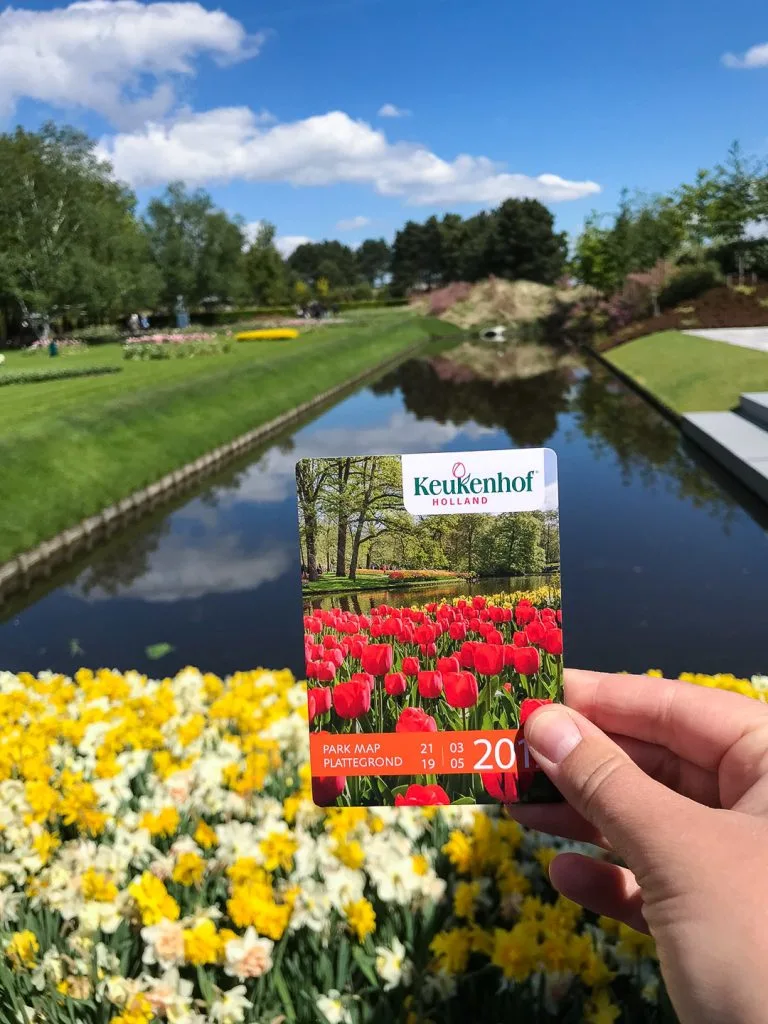 The first thing to do on entering Keukenhof with kids is head straight to the information centre. They will give you pencils and a booklet for the kids that has some cool facts and a scavenger hunt.
They get a little present to take home at the end, its such a great thing for kids to do in Amsterdam, well it's a little outside the centre.
You can also pick up a free map to navigate the area. I suggest heading to the left first and making your way clockwise around the site.
That way you'll get to see all of the beautiful flower beds and landscape design before hitting the really cool kids playground.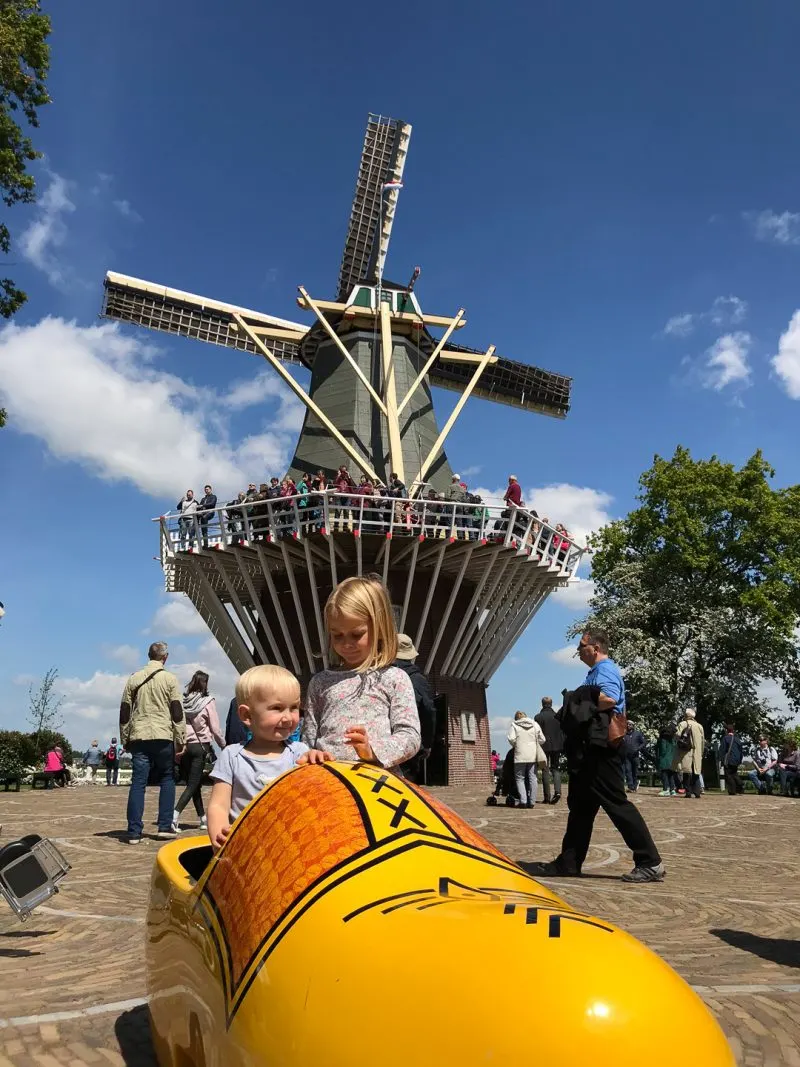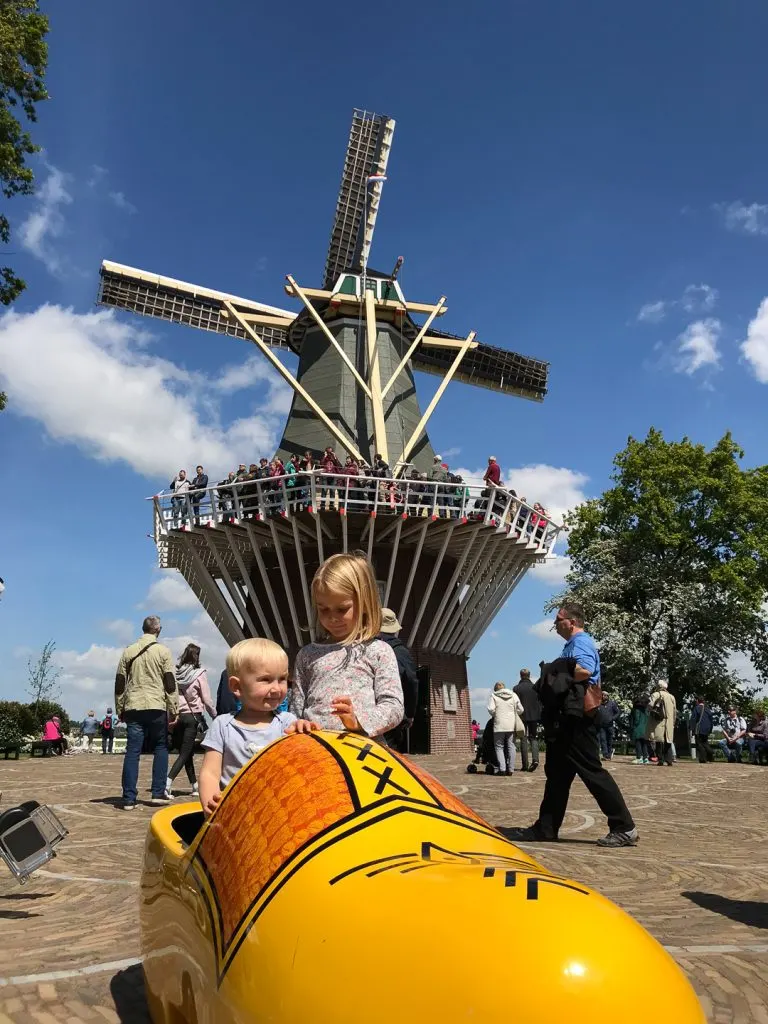 One of my favourite thing about visiting Keukenhof with kids was the lunch time DJ set. There was hay bales for people to sit on and listen the music, whilst min-vans served up smoothies, juices, burgers and so on. We had our own picnic lunch to keep the costs down.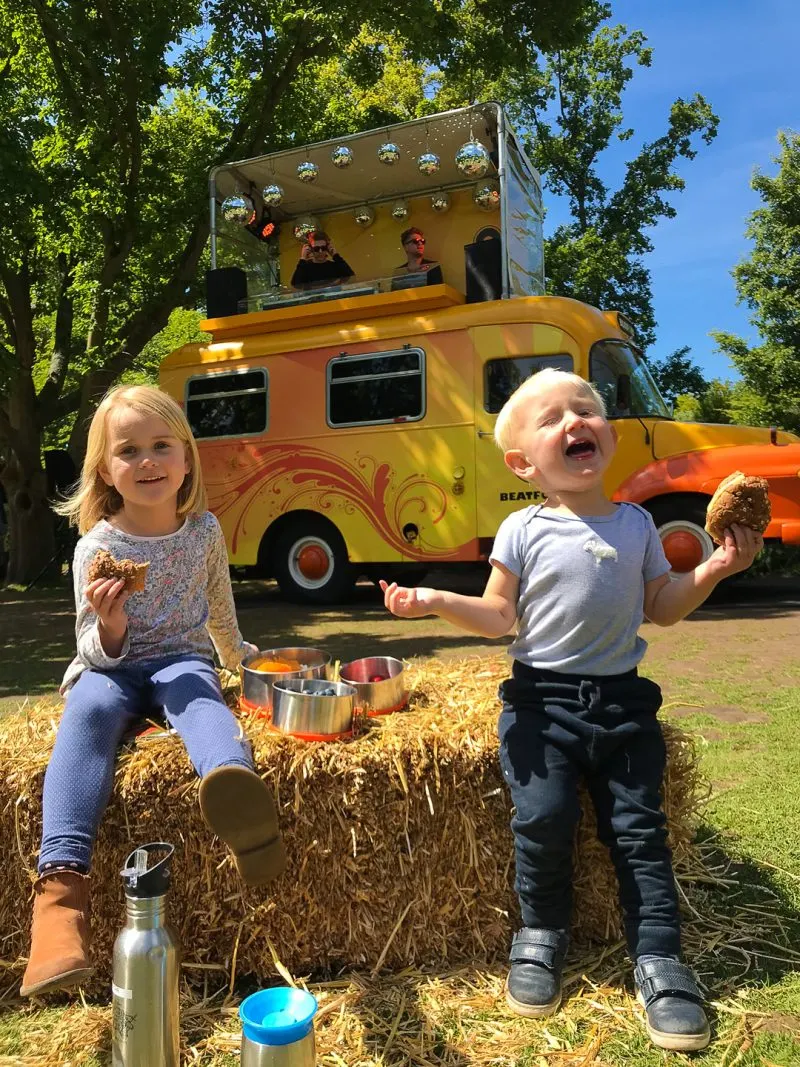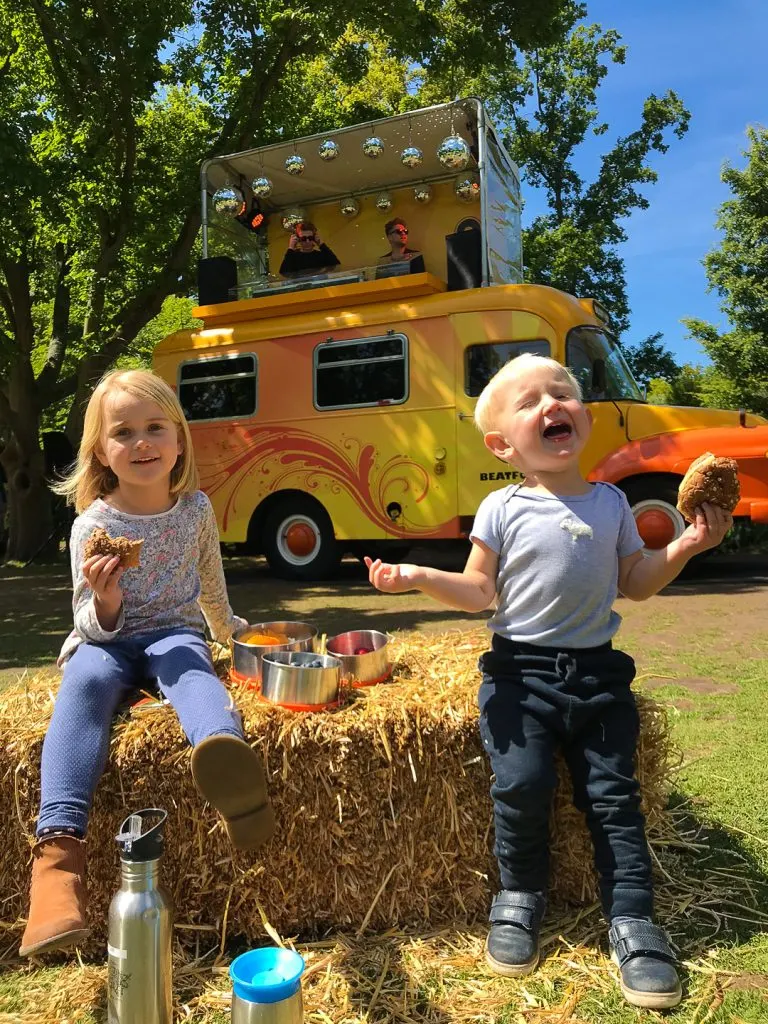 Our kids also really enjoyed the hedge maze, the petting zoo and the windmill, all inside the gates of Keukhenof.
On our way out, we brought the scavenger hunt booklet back to the information desk and the kids were both given a bag of tulips to bring home.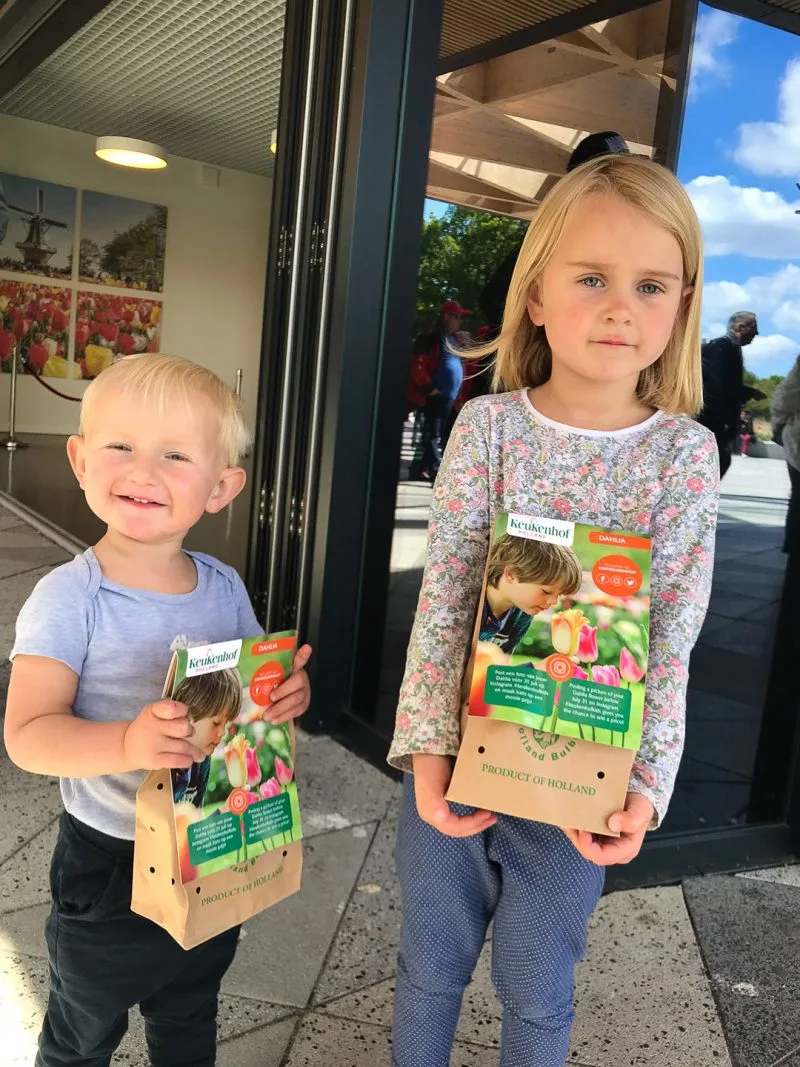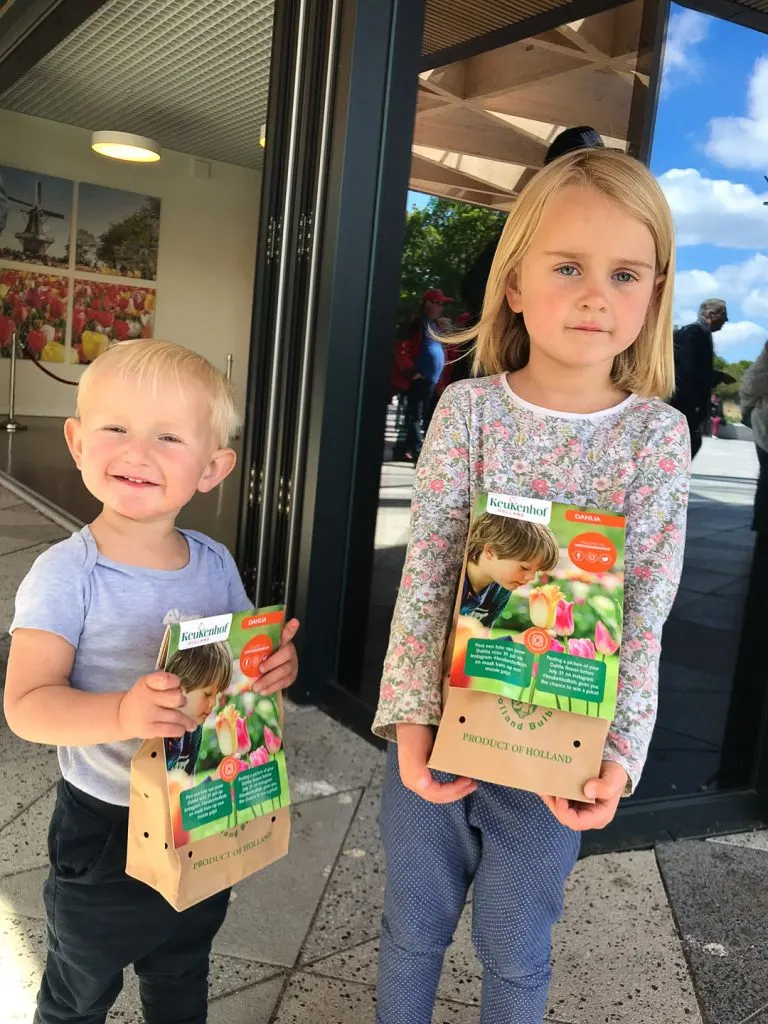 VIST EFTELING THEME PARK
If you fancy adding an extra day onto your trip, the Efteling Theme Park is just an hours drive from Amsterdam. Some families make an entire weekend out of visiting.
Efteling is not like other theme parks such as Disney. It's very much based on fairy tales, stories and myths. With an enchanted forest, theatrical shows, rollercoaster amongst many other rides, it's a full day out.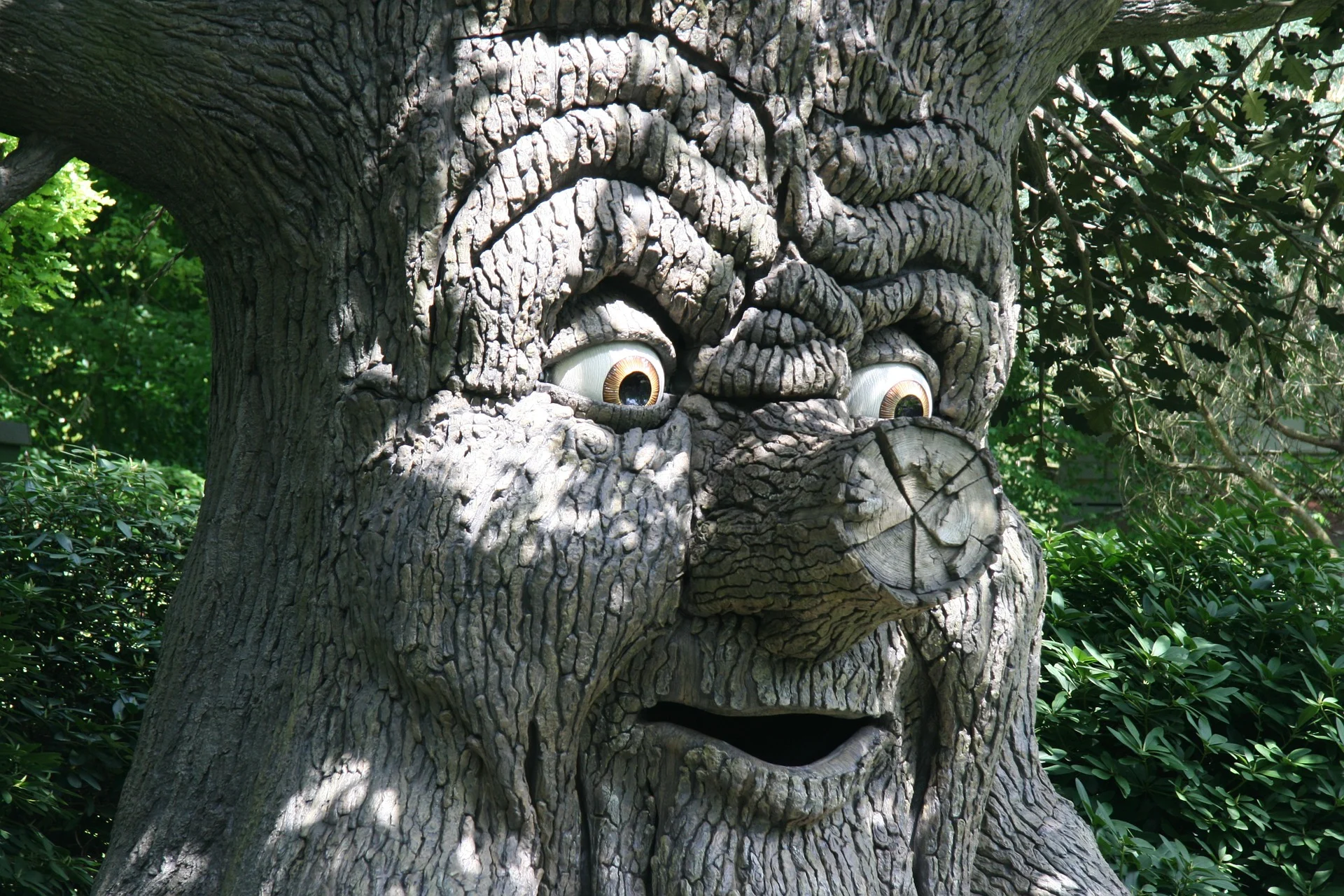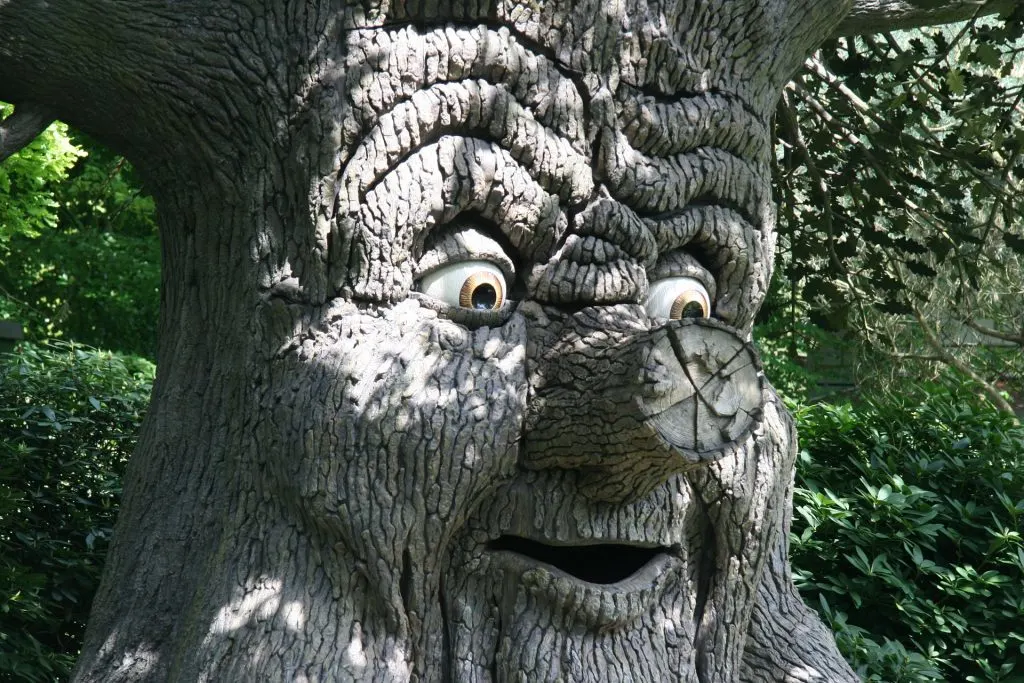 WHERE TO STAY IN AMSTERDAM WITH KIDS
We stayed at Yays Bickersgracht Concierge Boutique Apartments, based just ten minutes walk west from Central Station. The area is called Haarlemmerbuurt.
The apartments were ideal for our little family in terms of location, nearby amenities and all round setup of the apartment. In comparison to hotels in Amsterdam, I feel an apartment is the best option for families.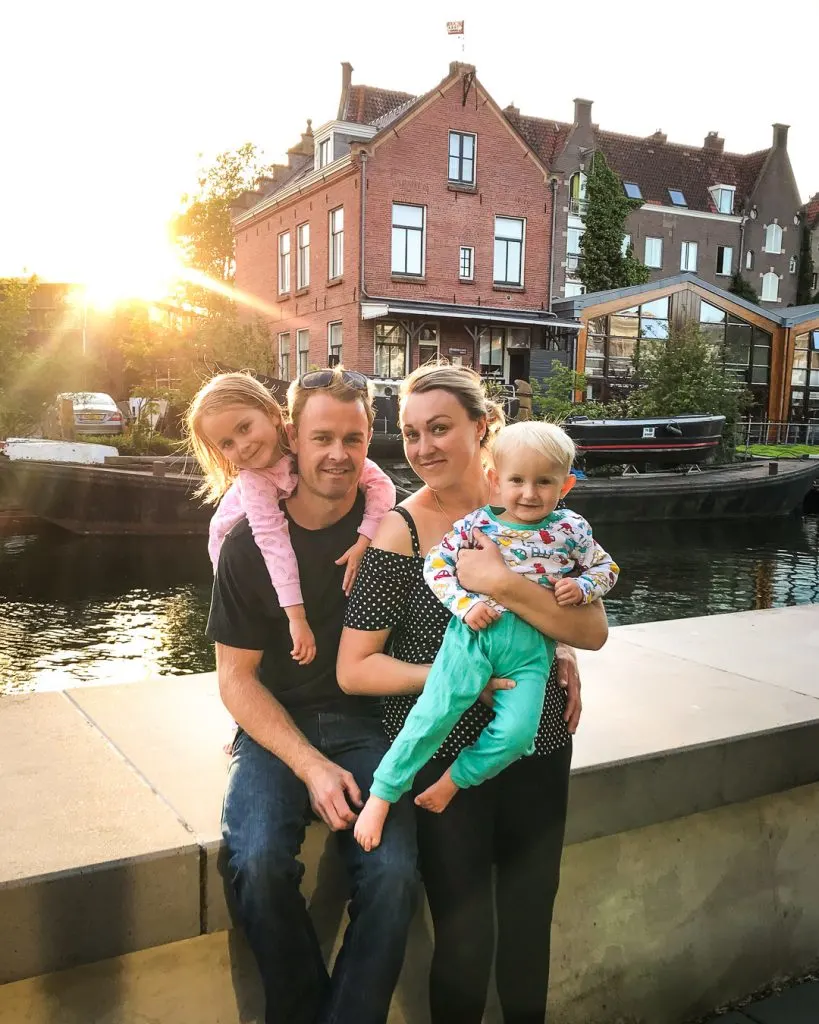 Just outside there is a little playground and as I mentioned its also right next door to a petting farm with lots of animals. The apartment is right on a quiet part of the canal, so we enjoyed sunset each evening from our balcony.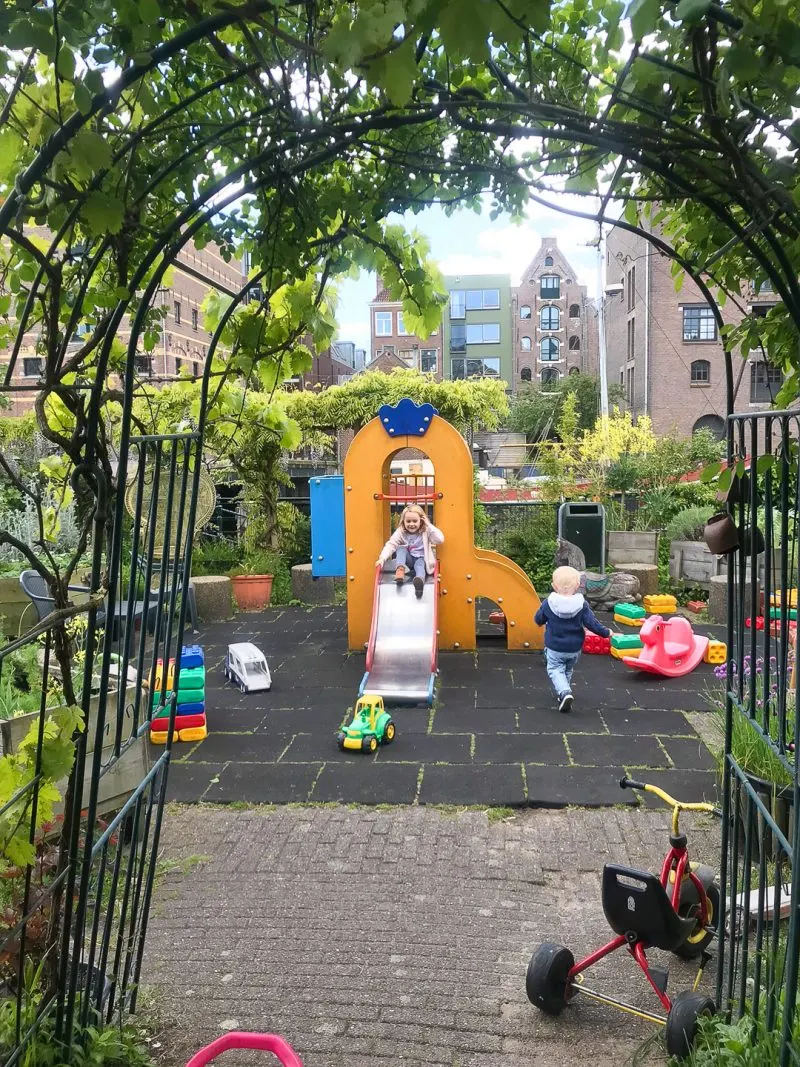 The apartment had floor to ceiling glass window so it was so nice with the view of the canal and other house boats. The area on the lower floor is quite safe as it's all enclosed and little ones would need to get up onto a wall in order to get near the water.
The apartment had a fully kitted out kitchen, complete with all parenting essentials such as a coffee machine and a nice lounge area to chill out when the kids were asleep.
We cooked dinner at our apartment most evenings as we wanted to keep our costs down. There is a big supermarket just 5 minutes walking to stock up on all of the essentials.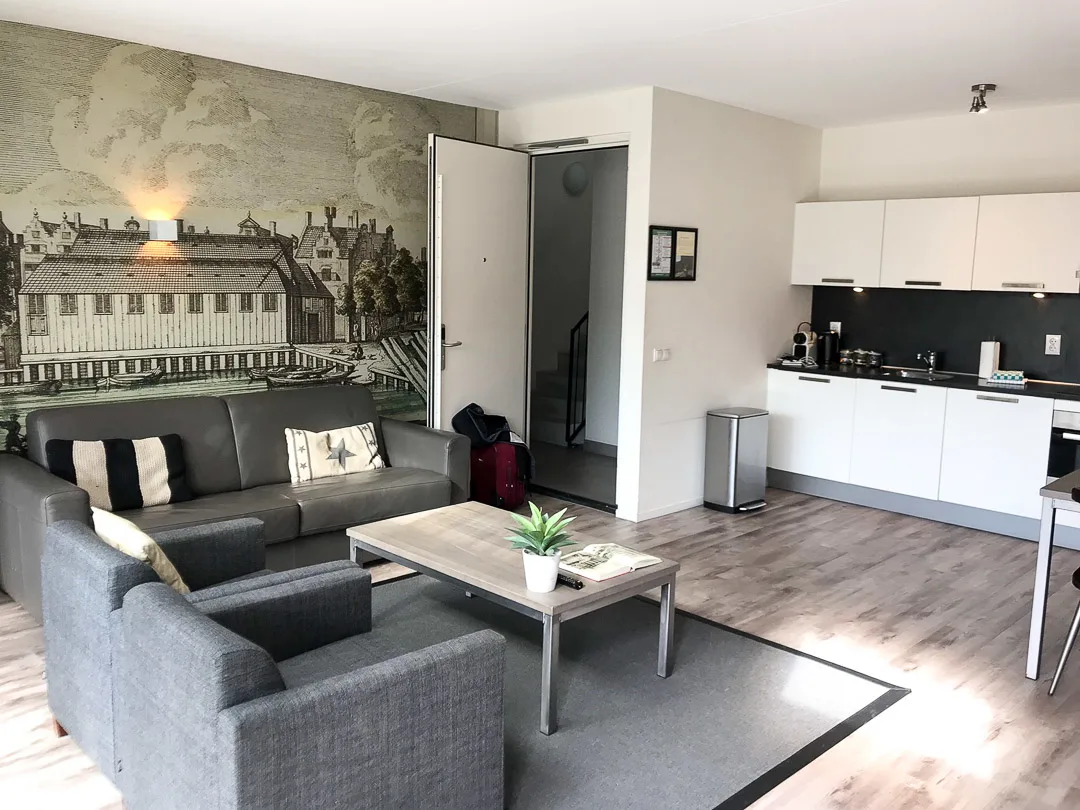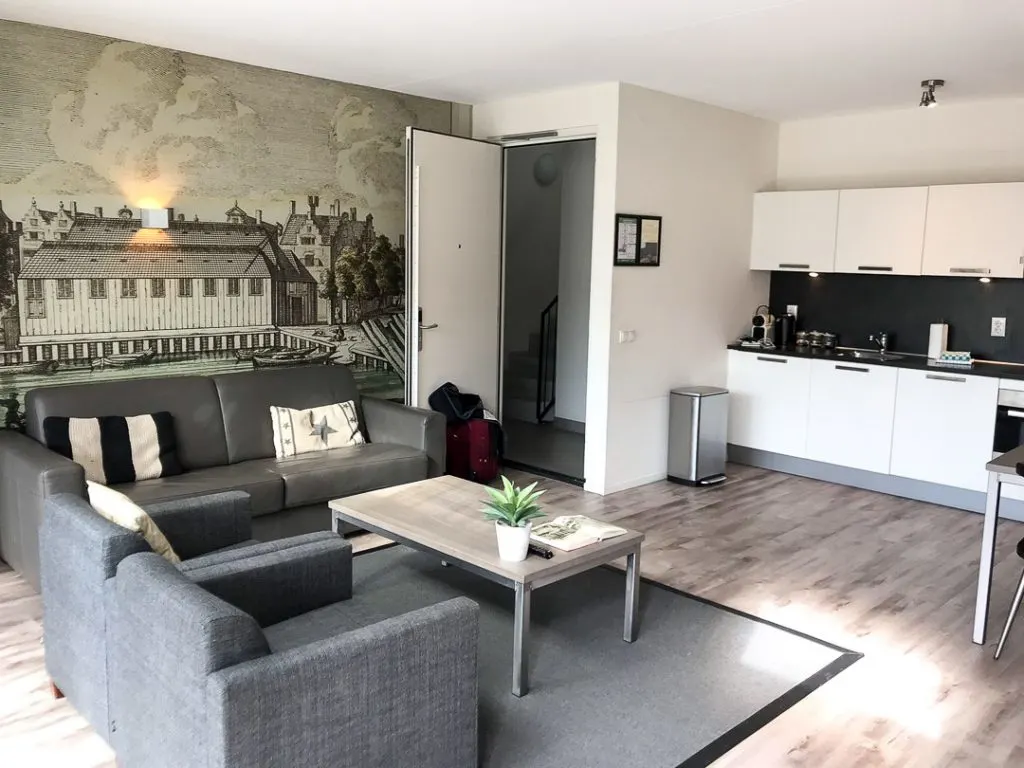 We just loved the ethos of Yays! They are really keen on guests exploring the local neighbourhood and have a very different tourist map from the usual ones.
Their neighbourhood guide was fantastic at choosing cafes and a few activities locally. It's so nice to feel immersed in the local community, especially in a city that is such a popular tourist destination.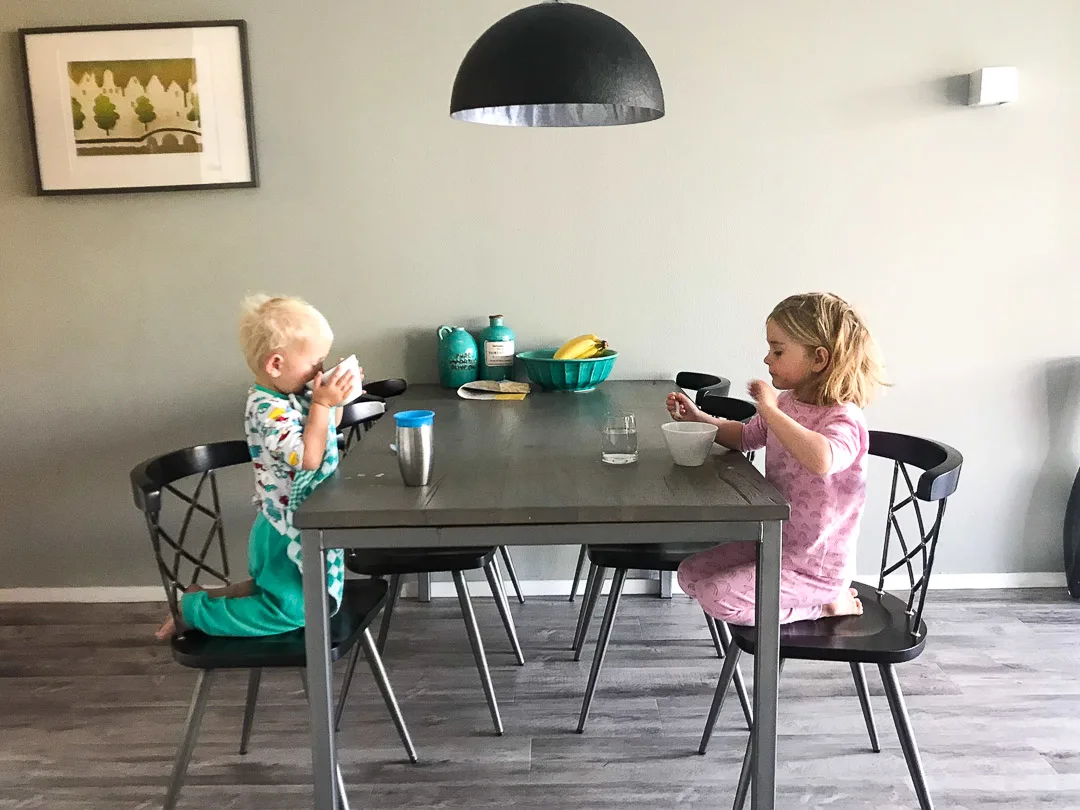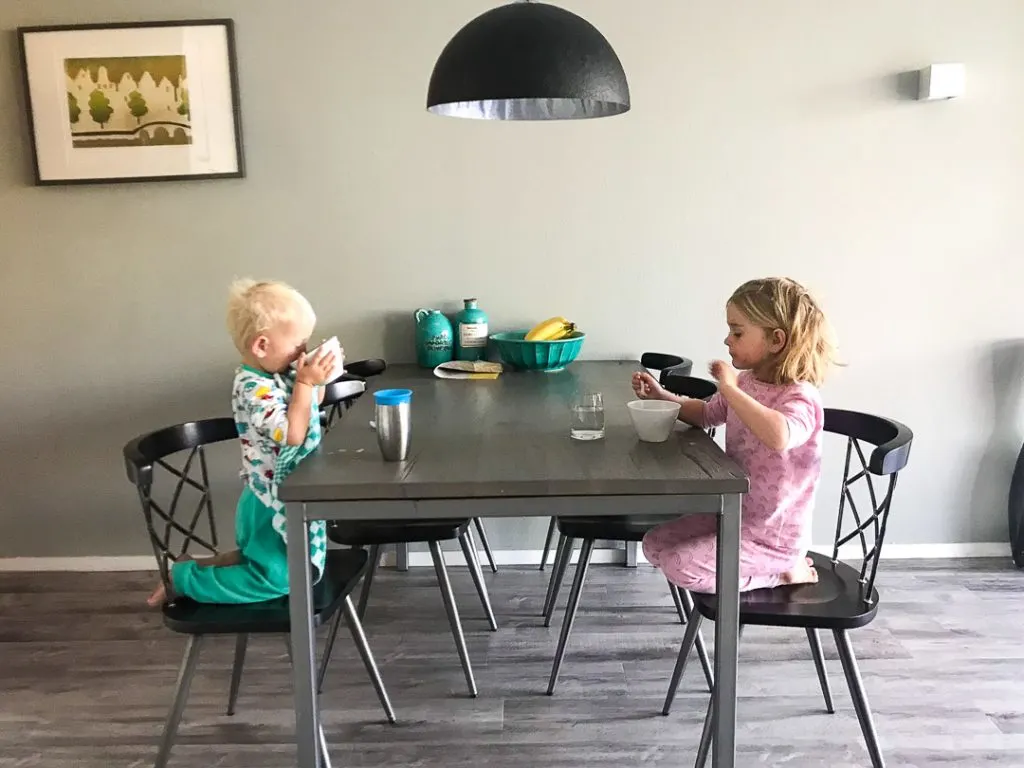 Being only ten minutes from the centre, it was still nice to know we could reach all the typical Amsterdam kids attractions if we wanted to. For rates and availability at Yays Concierge Boutique Apartments, click here.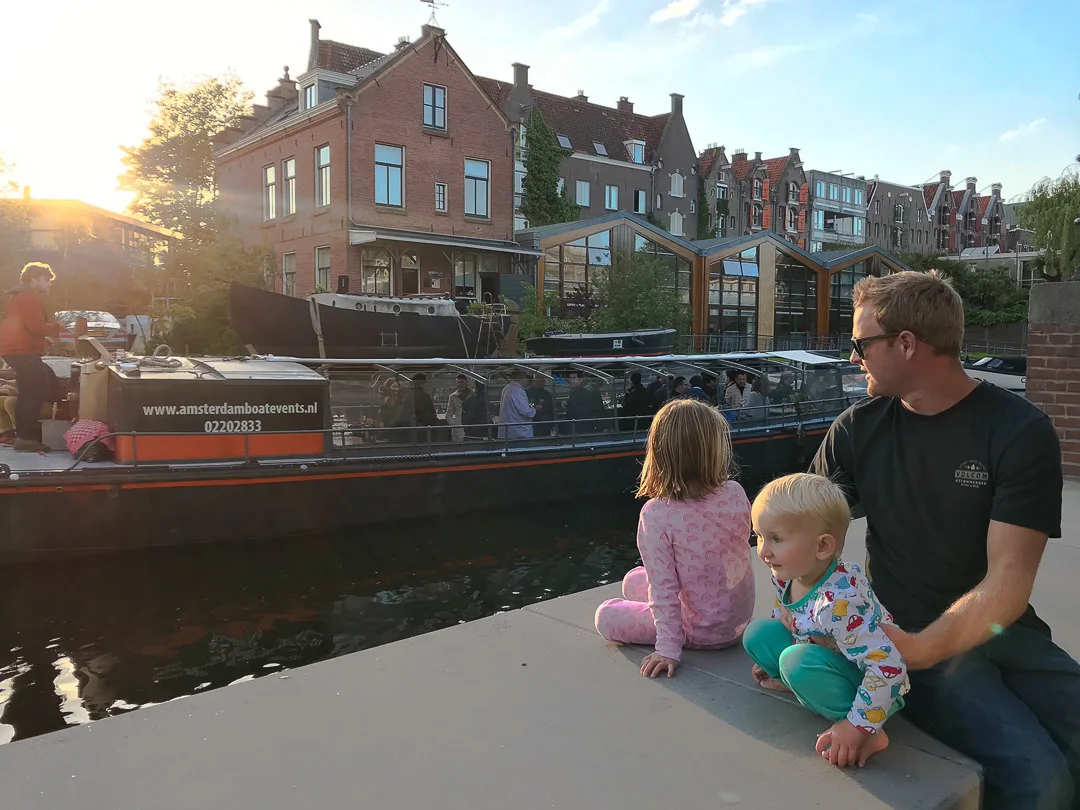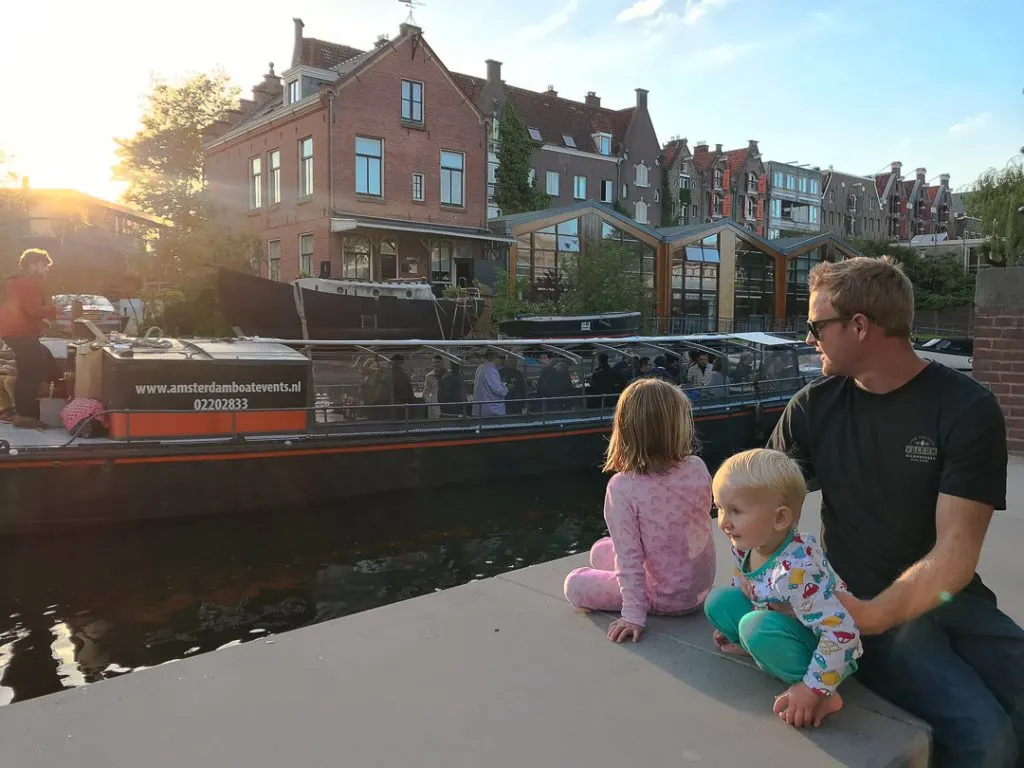 MAP OF AMSTERDAM ATTRACTIONS FOR KIDS
If you're looking for a visual guide on what to with kids in Amsterdam, this map is perfect to get an idea of distances.
3 DAY ITINERARY ON THINGS TO DO IN AMSTERDAM FOR KIDS
Day 1 – Arrive and check in. Collect bikes from the Black Bikes Amsterdam. Pick up some groceries and take them back to the apartment. Visit the petting zoo and playground next to Yays.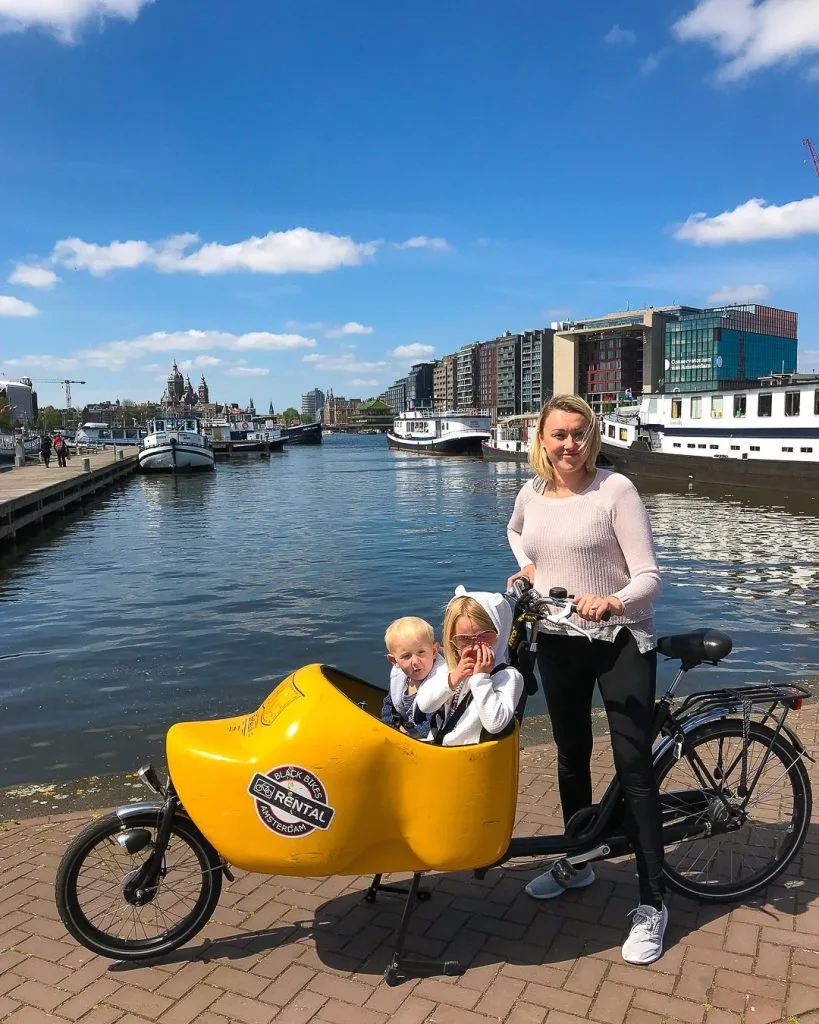 Day 2- Head out on the bikes via Jordan and the flower market on route to the NEMO Science Museum. Spend a few hours exploring the museum and have lunch on the roof.
When leaving cycle to the nearby windmills before heading back to the apartment. In the evening, take out an Eco Boat Amsterdam to explore the canals before dinner. Head back to the apartment for dinner and sunset.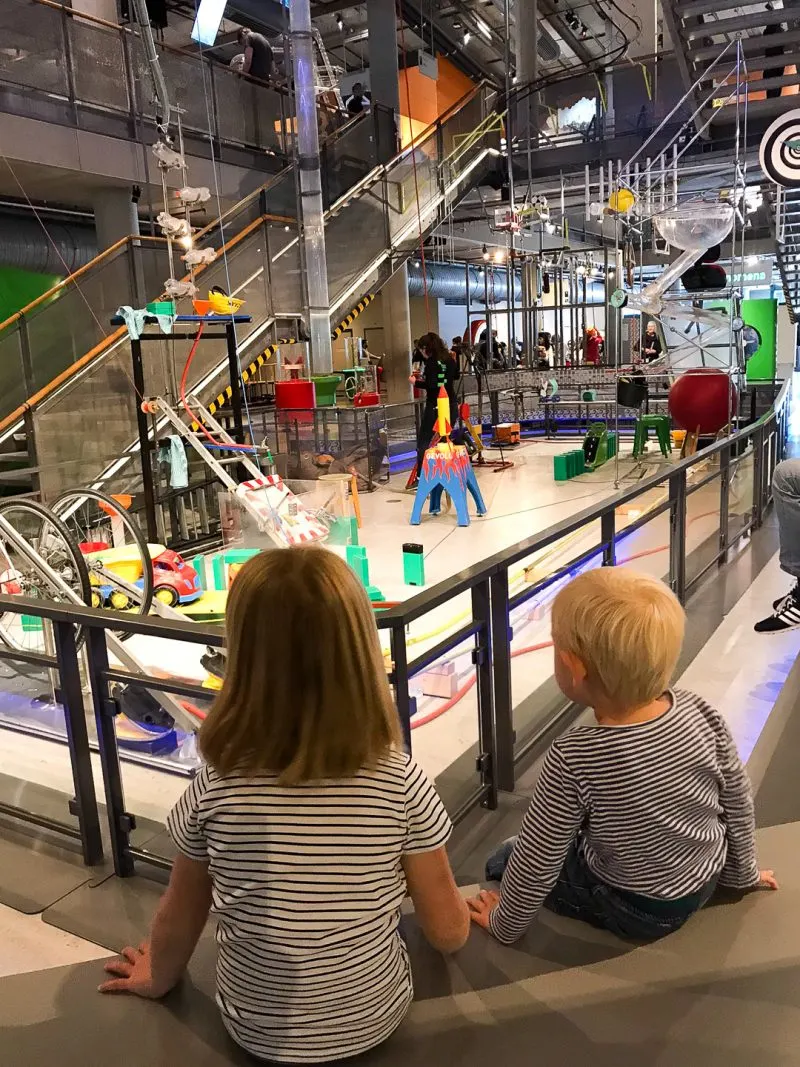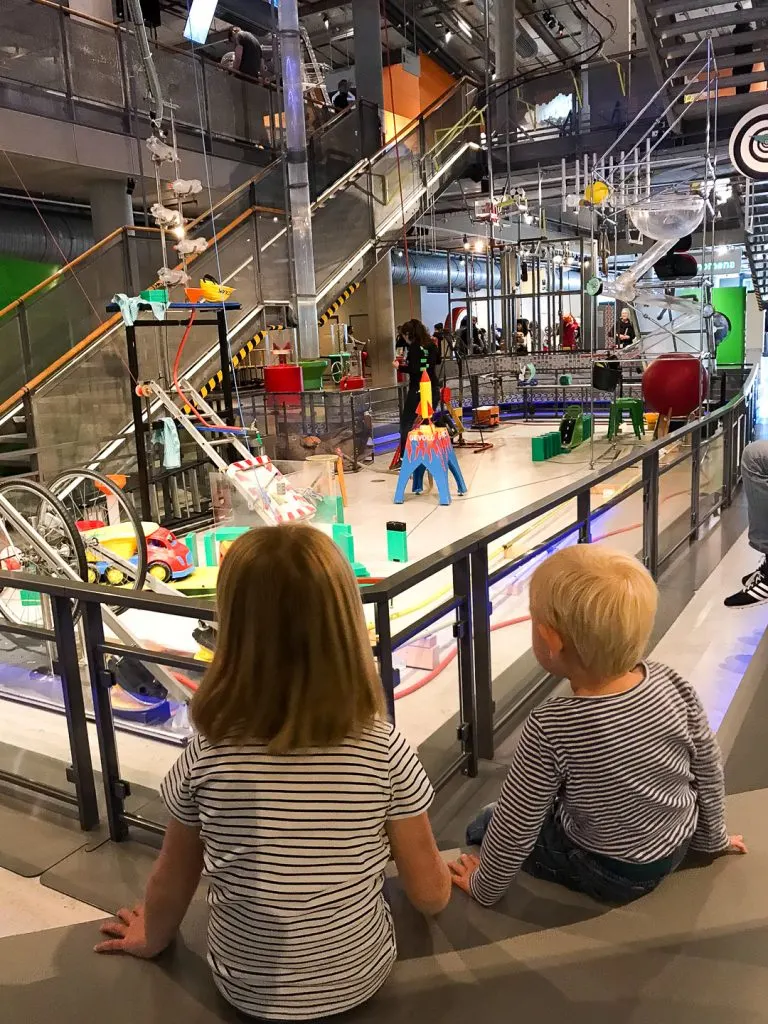 Day 3- Visit Westerpark on the bikes in the morning, bring a picnic with you and enjoy the Dutch markets with the kids.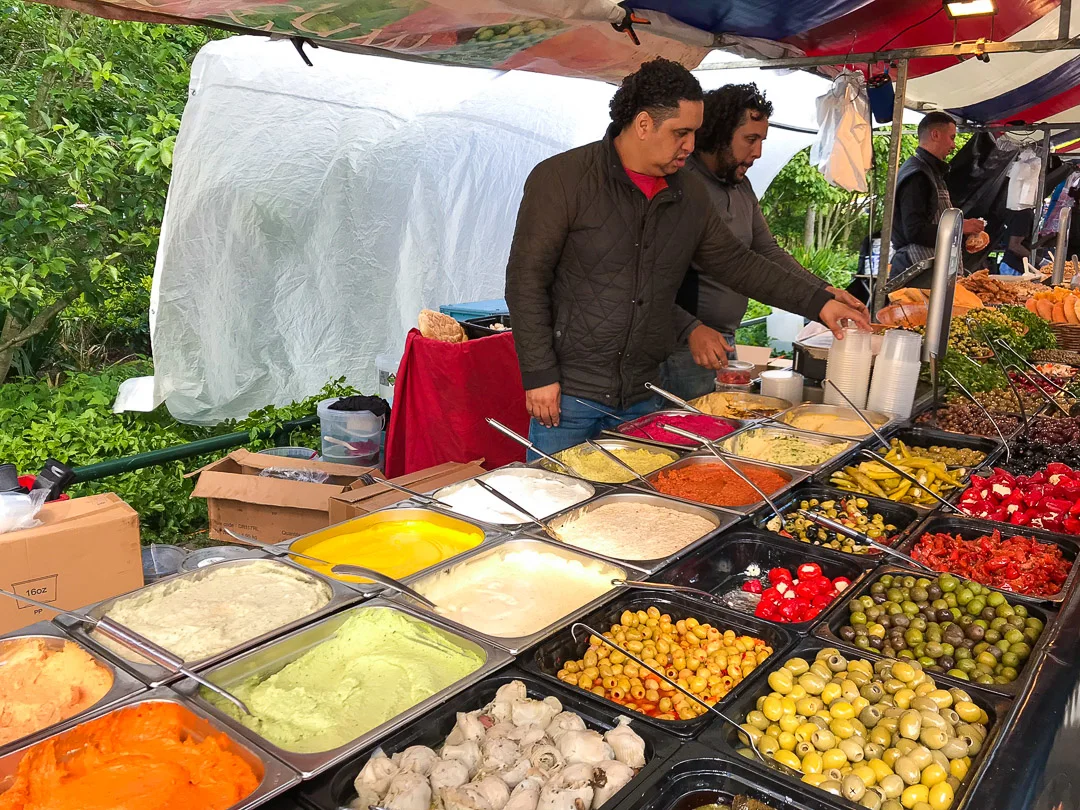 Day 4- Visit Keukhenof on the way home. If you book a slightly later flight you can spend the morning and early afternoon exploring.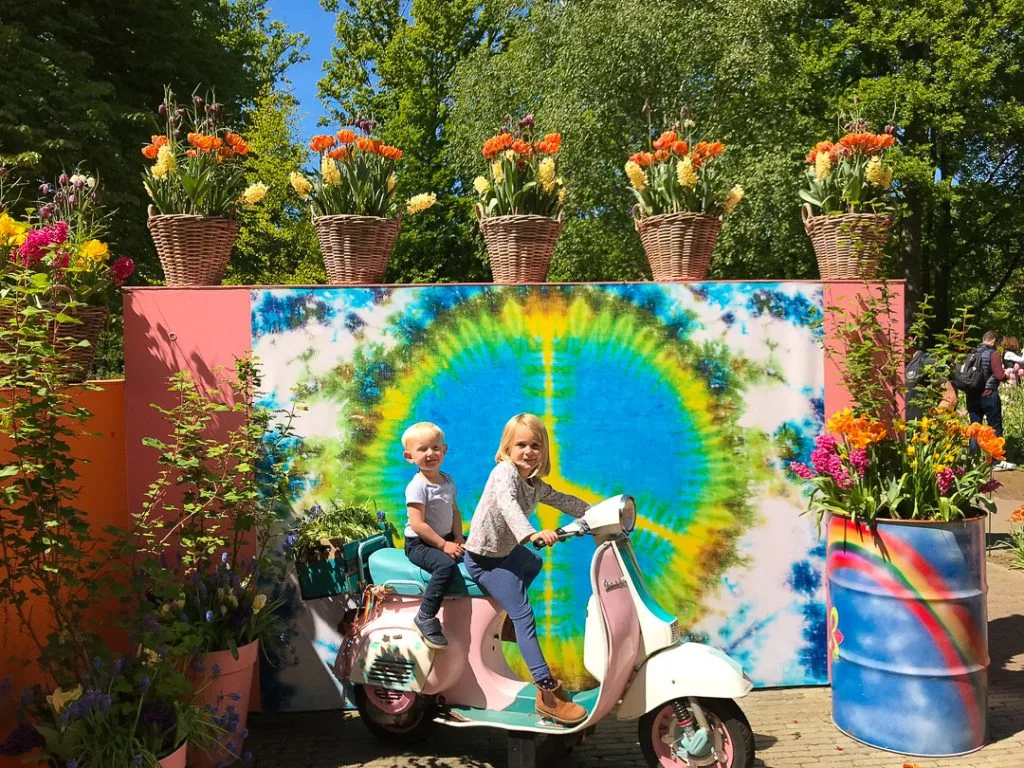 This itinerary will ensure you get to see all the best Amsterdam children's attractions without rushing. Amsterdam is also a great destination with teens.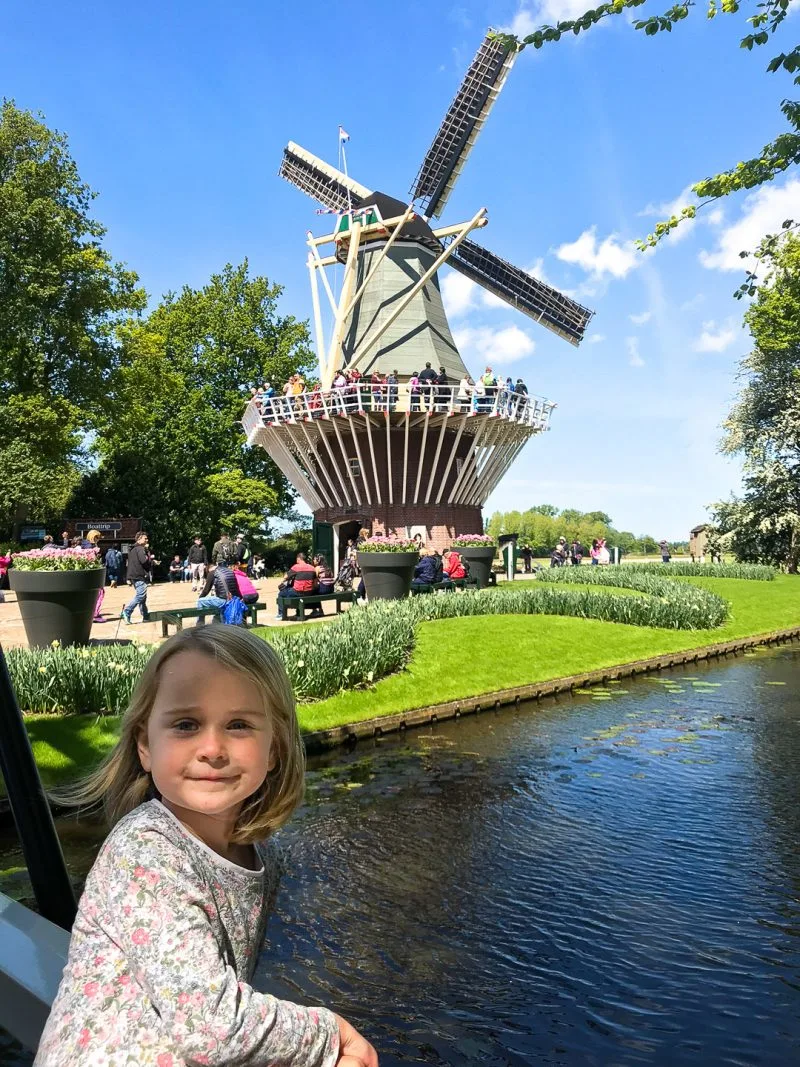 FUN FACTS ABOUT AMSTERDAM FOR KIDS
Amsterdam has more bridges than Venice!
Thousands of families live in houseboats in Amsterdam!
Amsterdam has over 165 canals!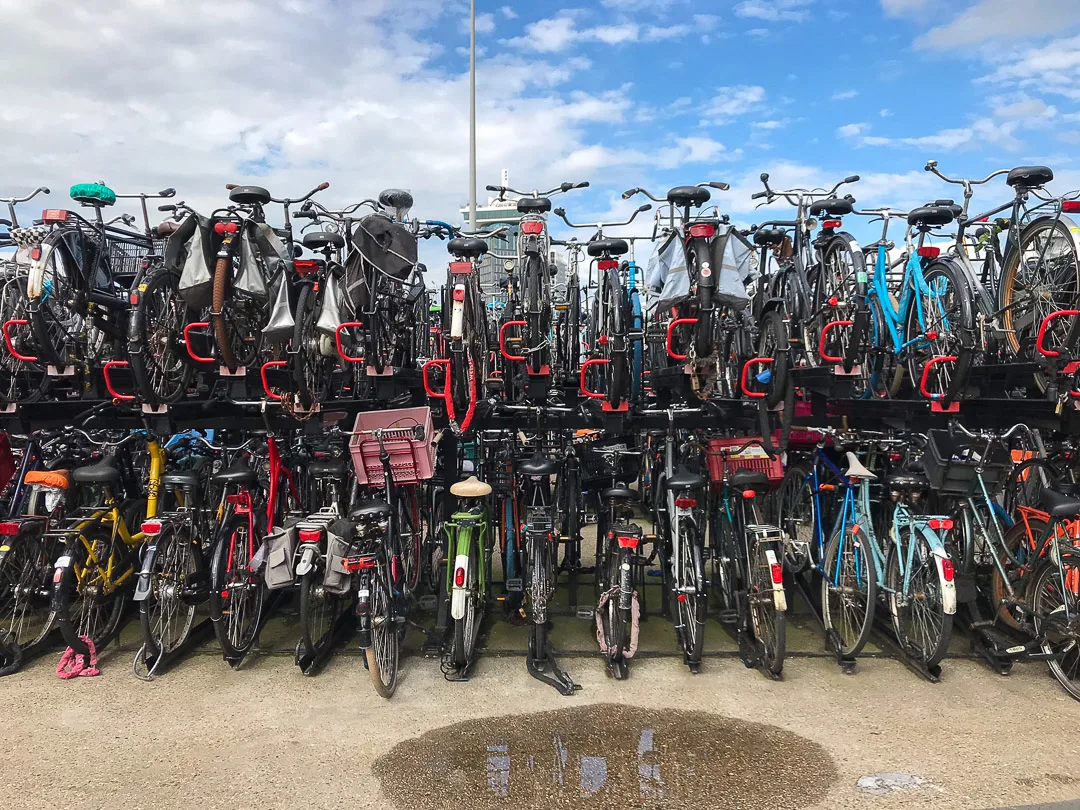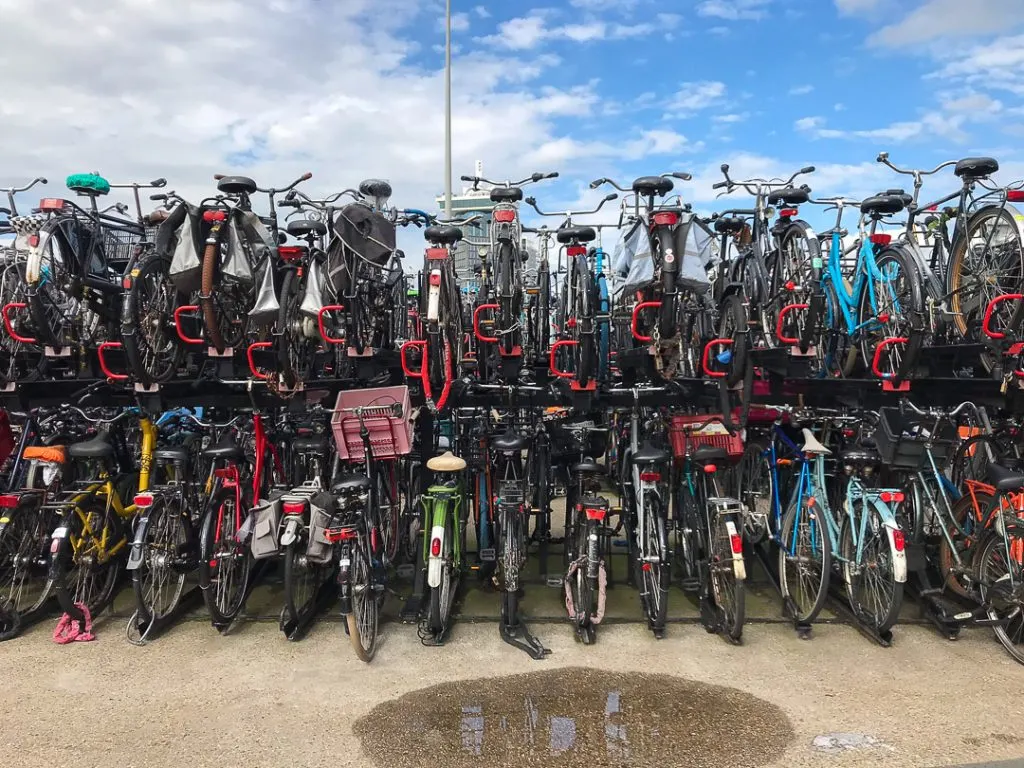 TAKE KIDS AMSTERDAM PACKS FOR THE TRIP
We love using the Our Little Globe packs so our kids can learn about a destination before travelling. How cool are these packs that include a tonne of activities, include a sticker for their passport, and teach them about the culture and food, not to mention some of the language.
I highly recommend getting a pack before your trip so they can learn all about what Amsterdam is famous for.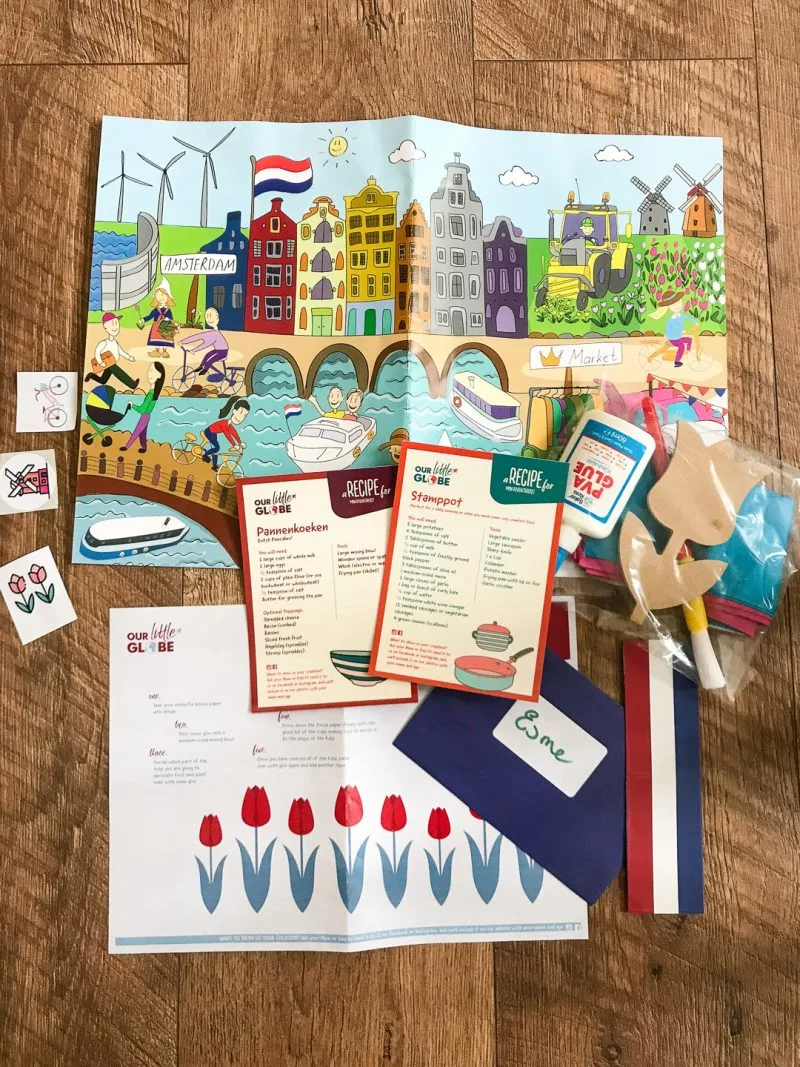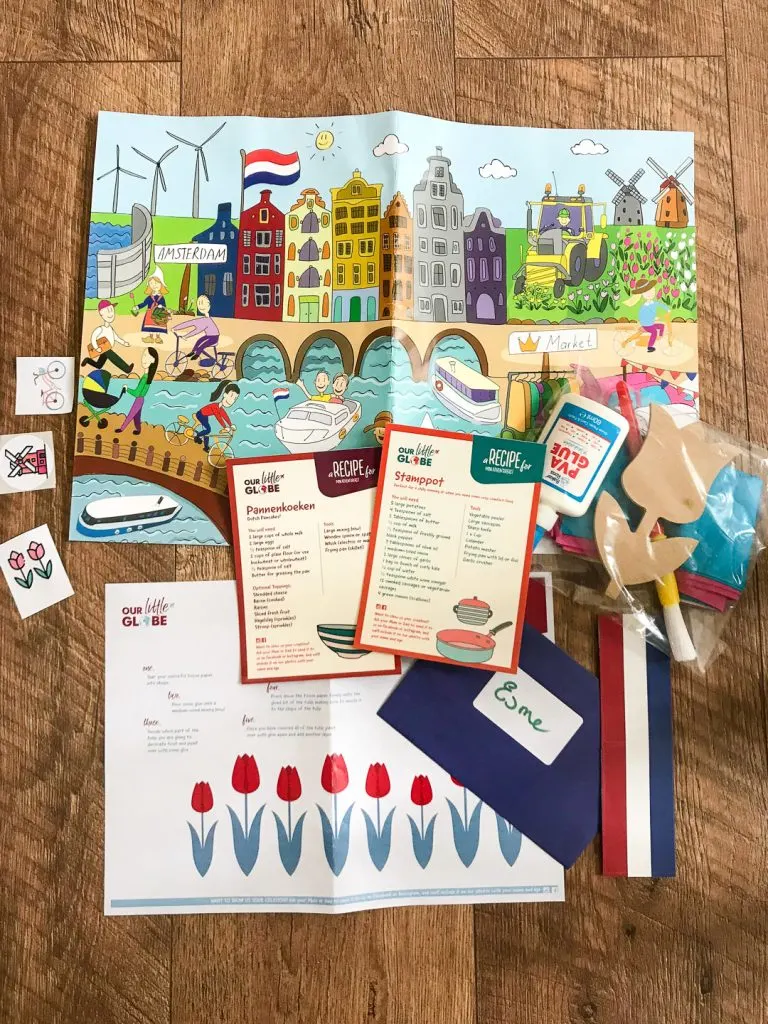 In the Amsterdam pack, we received a tulip paper machete making kit, a map, two recipes as well as a personalised letter and flag stickers. It's so nice for kids to learn a bit either before or just after to remind them about the trip.
VISITING AMSTERDAM WITH TODDLERS & BABIES
Most of the activities in this article are more than suitable for toddlers and babies, not just older kids.
Our little boy was not even 2 when we visited and he equally got a lot out of the experience as did his 5 year old sister. Amsterdam is a great city for all aged children.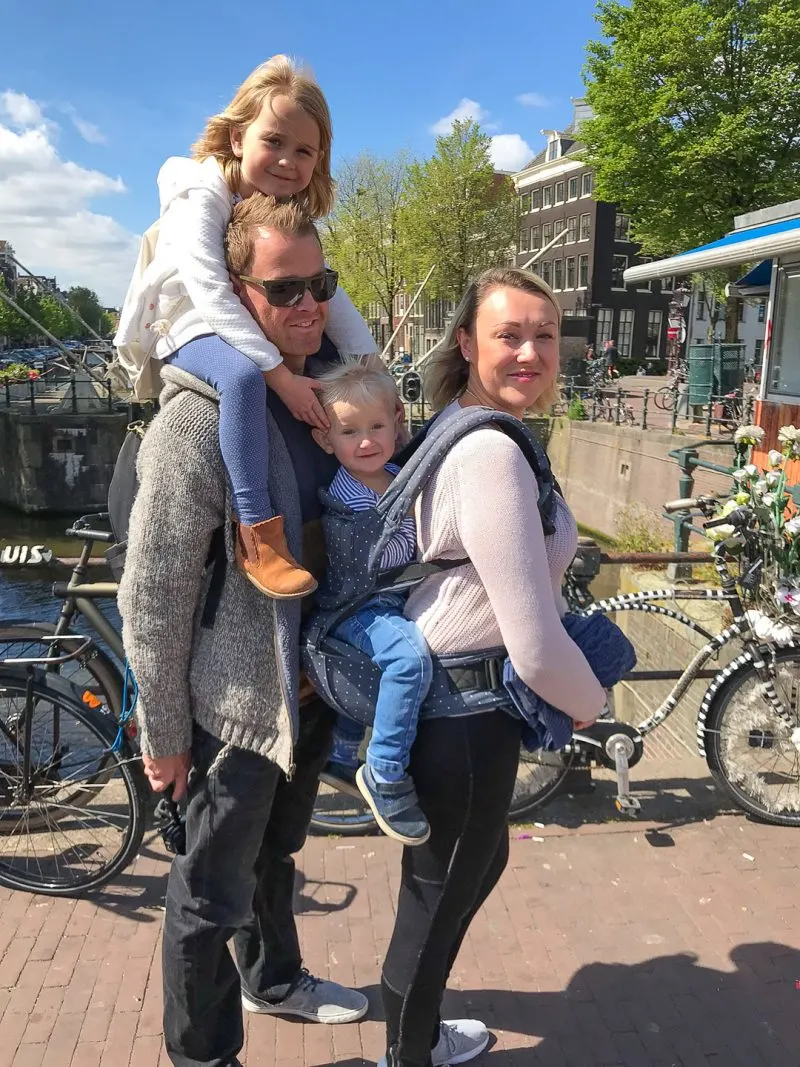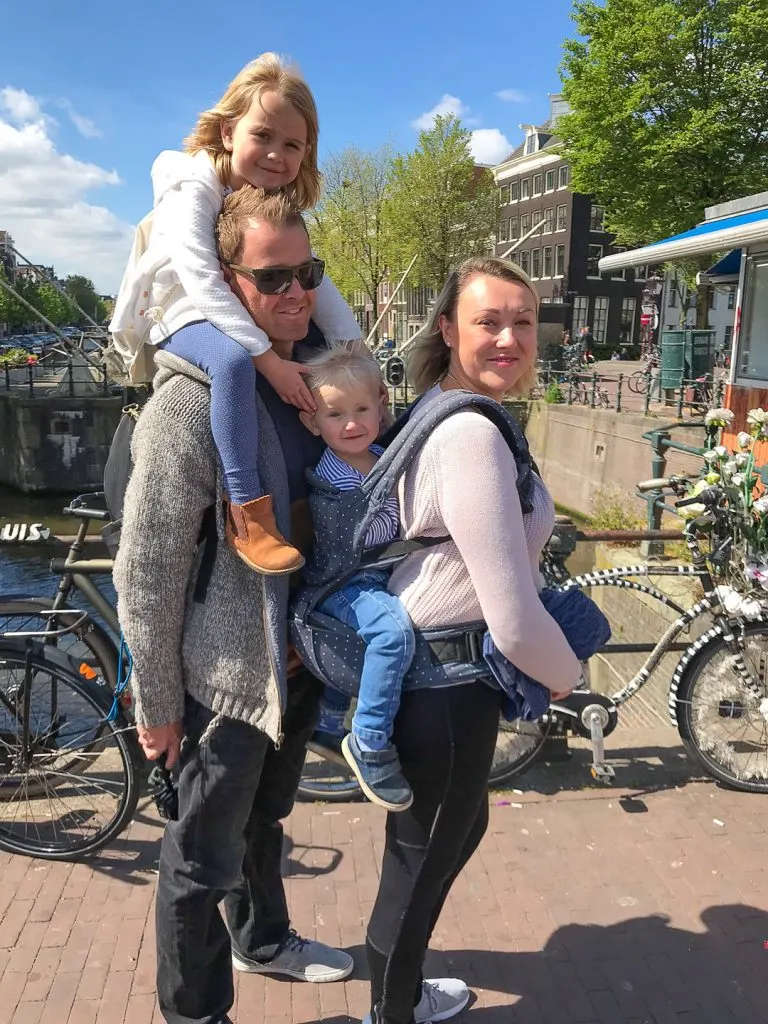 FREQUENTLY ASKED QUESTIONS ABOUT AMSTERDAM WITH KIDS
What are some cool plans to do in Amsterdam with kids? NEMO Science Museum is definitely the coolest place we visited.
Is Amsterdam safe for kids? We found Amsterdam to be really safe, especially the area where we were staying.
What are the top free things to do in Amsterdam with kids? Visiting Westpark was really lovely place, and of course it's totally free!
What are the best activities to do with children when visiting Amsterdam? The best activity is bike riding, especially in one of the clog cargo bikes featured above.
How much is enough for a family with two children in Amsterdam? Amsterdam is a popular European city, so staying a few minutes away from the centre was a big help in terms of budget. Likewise, having a self-catering apartment was super helpful. We spend 100 euros on groceries and had one meal out for the entire weekend. Heres the rough costs: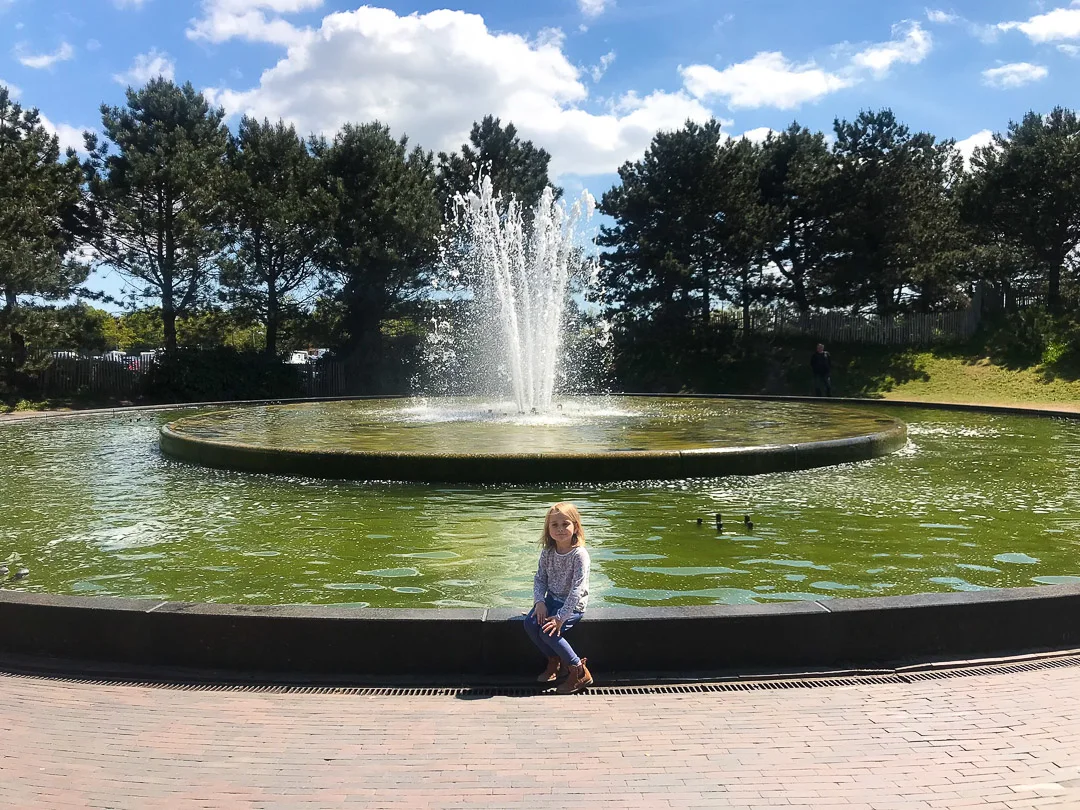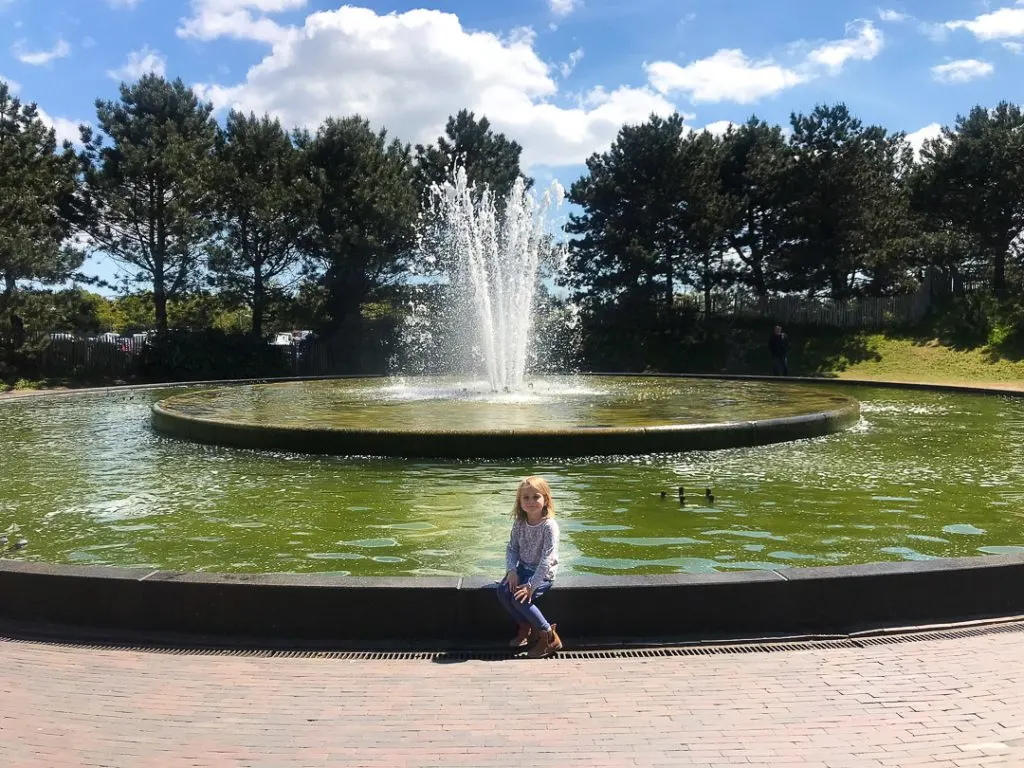 COST OF VISITING AMSTERDAM WITH KDIS
2 bedroom apartment for the weekend would cost approximately 750 euro depending on season
2 days of bike rental for a family of 4 was 90 euro
1 meal out was 50 euro
Getting from the airport was 11 euro for two adults
Coffees, ice-creams and a couple of snacks was approximately 50 euro for the weekend
Visiting Keukhanof with transport included was 50 euro for two adults
Total = 1001 euro excluding flights
I always use Kayak for searching flights here. They always come out with some of the best prices.
Flights to Amsterdam are generally quite affordable from the UK. That said, a more 'eco' option is the Eurostar which now runs from St Pancreas International to Amsterdam.
I'm really conscious I've not included some of the top places like the Van Gogh Museum, National Maritime Museum and the Anne Frank House.
I just didn't feel they would be a good place to visit with my little ones but certainly for school aged older children they would be fantastic educational experiences.
Top travel tip – Use a mobile Wifi network, we love our Solis Hotspot, its just a small orange device that we can connect all our devices to on the go. Meaning the kids can watch things online. You can pay for it daily, weekly or monthly depending on your needs. Click here form more information.
Disclaimer: Our stay at Yays Concierge Apartments was complimentary in return for an honest review.
As always, all views expressed are entirely my own. There may be affiliate links in this post. By using them it comes at no extra cost to you. We get a very small commission to contribute and continue writing family travel content.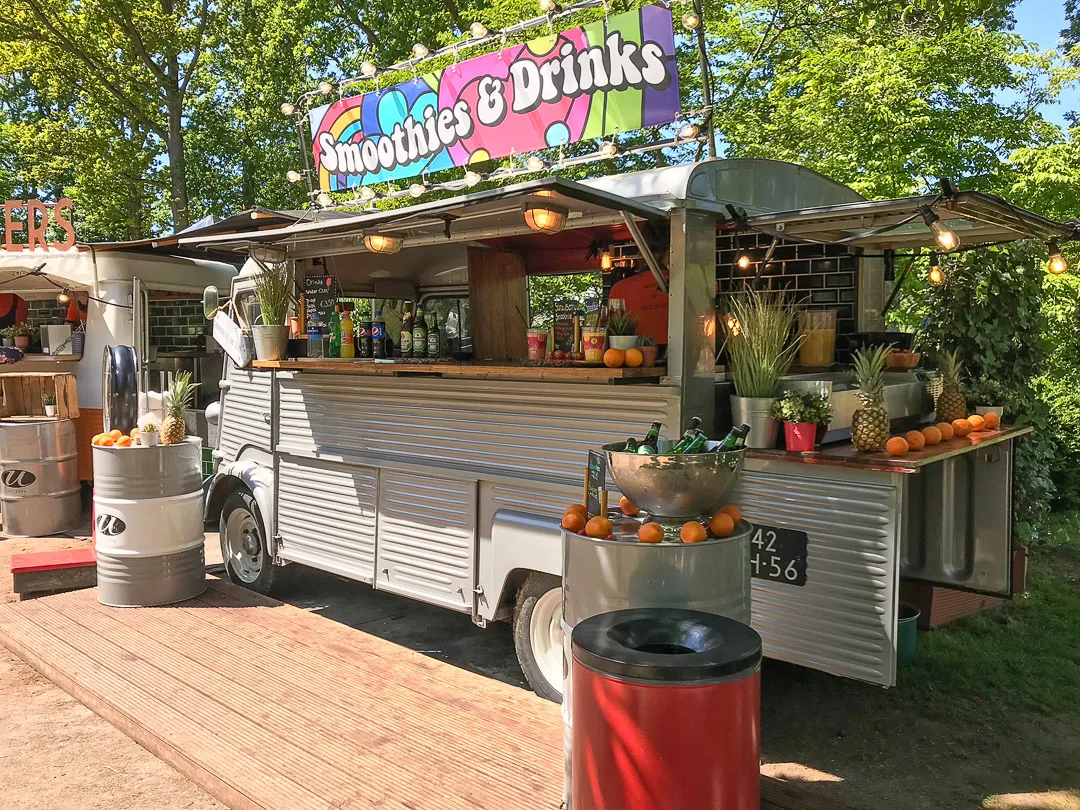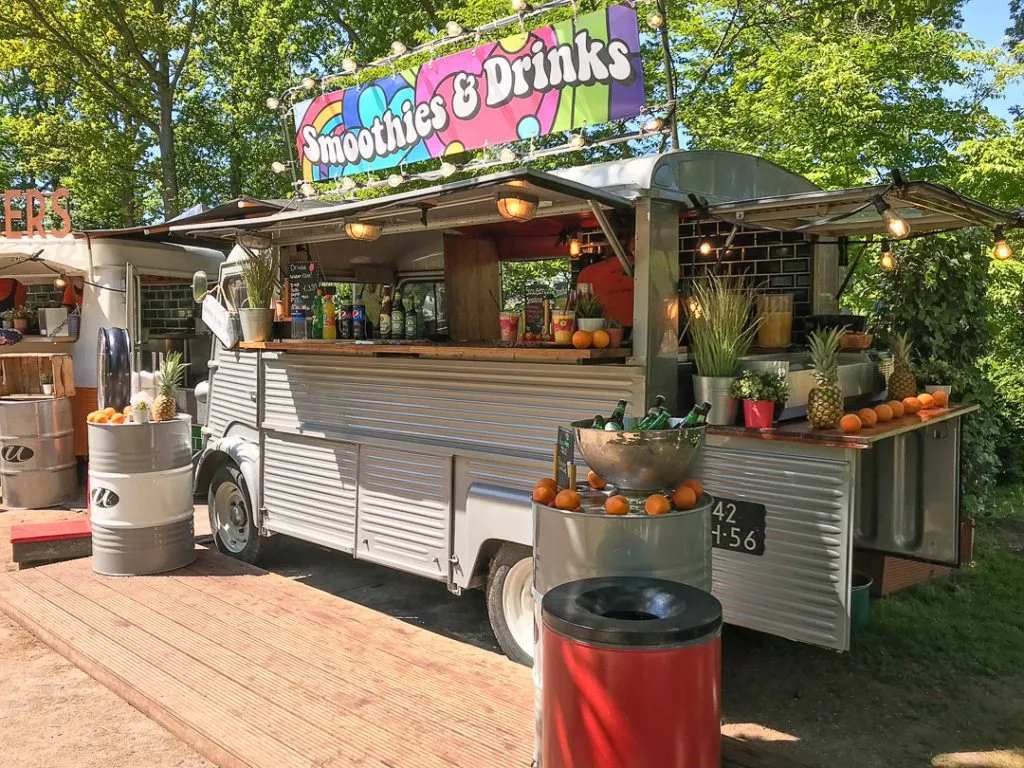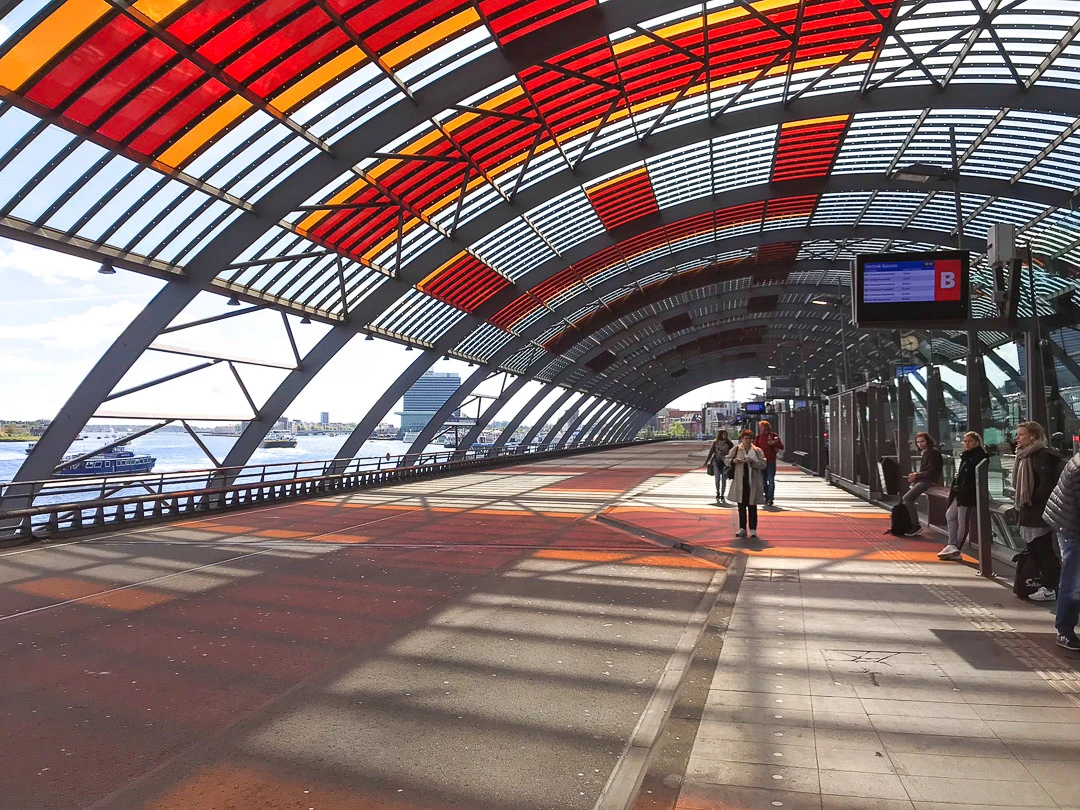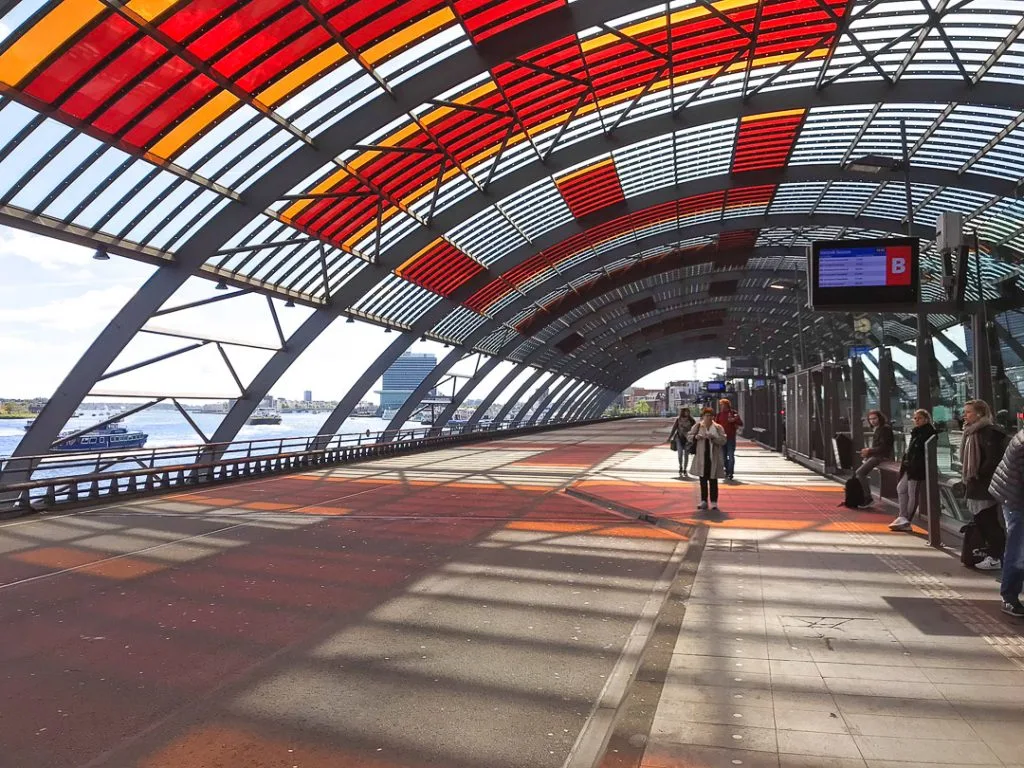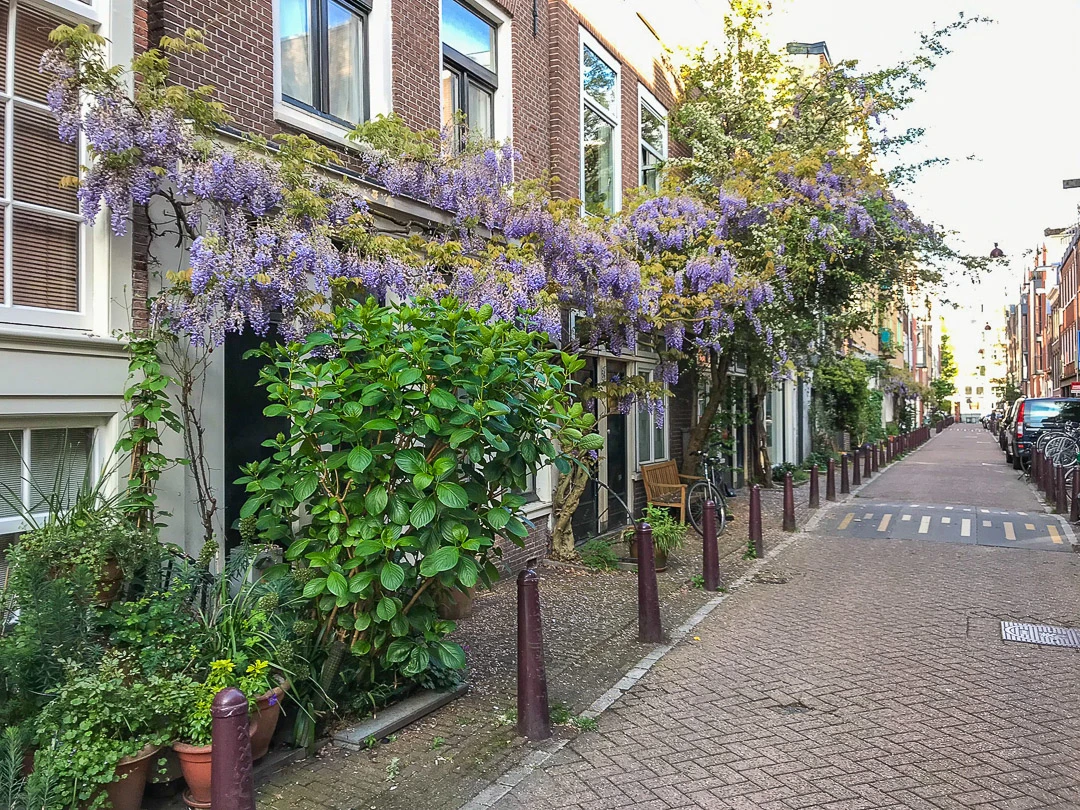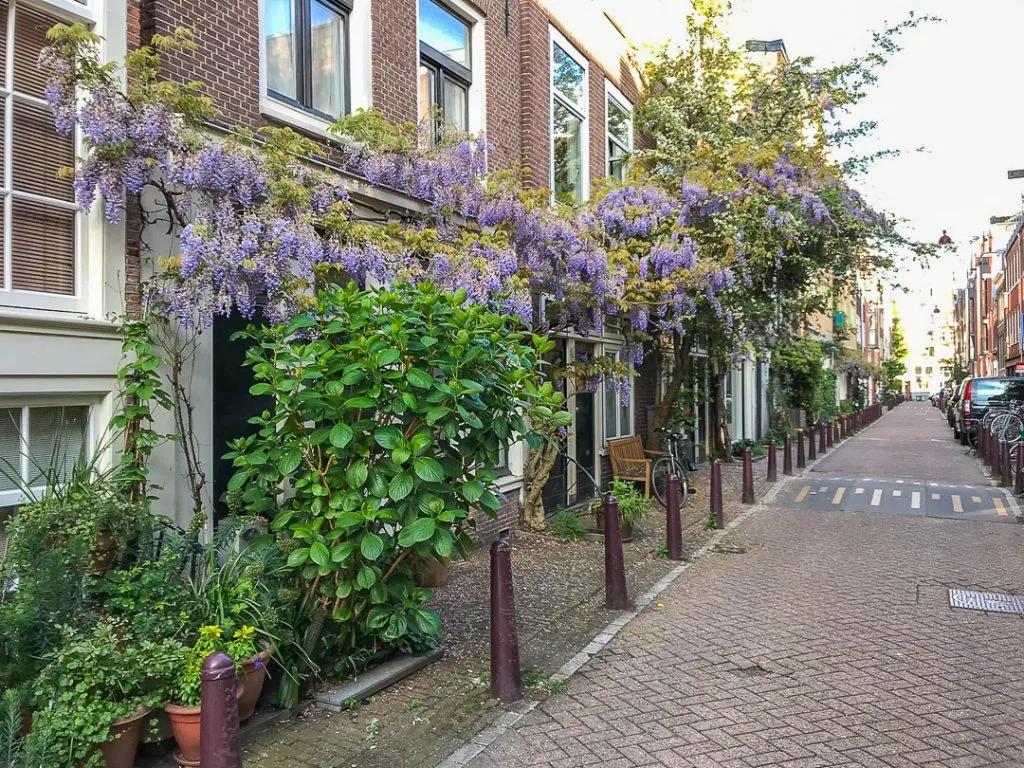 You may also like :
Disclaimer: This post contains affiliate links, by using them, it does not cost you any extra, we will receive a small commission to keep us writing helpful itineraries and travel tips:)