The reason we visited the US was predominantly to see the national parks along the West Coast.
We were doing a road trip down highway 101 with detours for some of the fantastic parks and cities along the way. In honesty, we were trying to avoid the cities since they're not so much our thing.
So when we spent time in Seattle with kids, we were completely taken by surprise when we enjoyed it so much. There were so many fun things to do in Seattle for kids!
At first, it was a little shock to the system after spending three weeks in the mountains. Once we hit up some of the vibrant lively places, we were right back into the swing of things. After all, we lived in London for a long time.
From epic museums to historical markets, and waterfront walks to amazing day trips, there is something to suit all interests in Seattle with kids.
If you fancy checking out some other nearby places, have a browse of the Olympic National Park kid's itinerary.
Seattle For Kids
A Seattle CityPASS is a great option if you plan to visit many tourist attractions and museums. You can save a tonne of money by using the Seattle CityPASS for entry. Many of the attractions are included.
We have used Seattle CityPASS in lots of different locations, it gives us a lot of freedom to see as many things as possible without breaking the bank.
Find out more about what it covers and prices here.
Table Of Contents
1. Museum Of Flight
I am a little bit of an aeroplane geek, we loved the Seattle kid's Museum Of Flight. The play area was amazing with lots of mini planes, a helicopter, a hot air balloon and a paragliding simulation experience.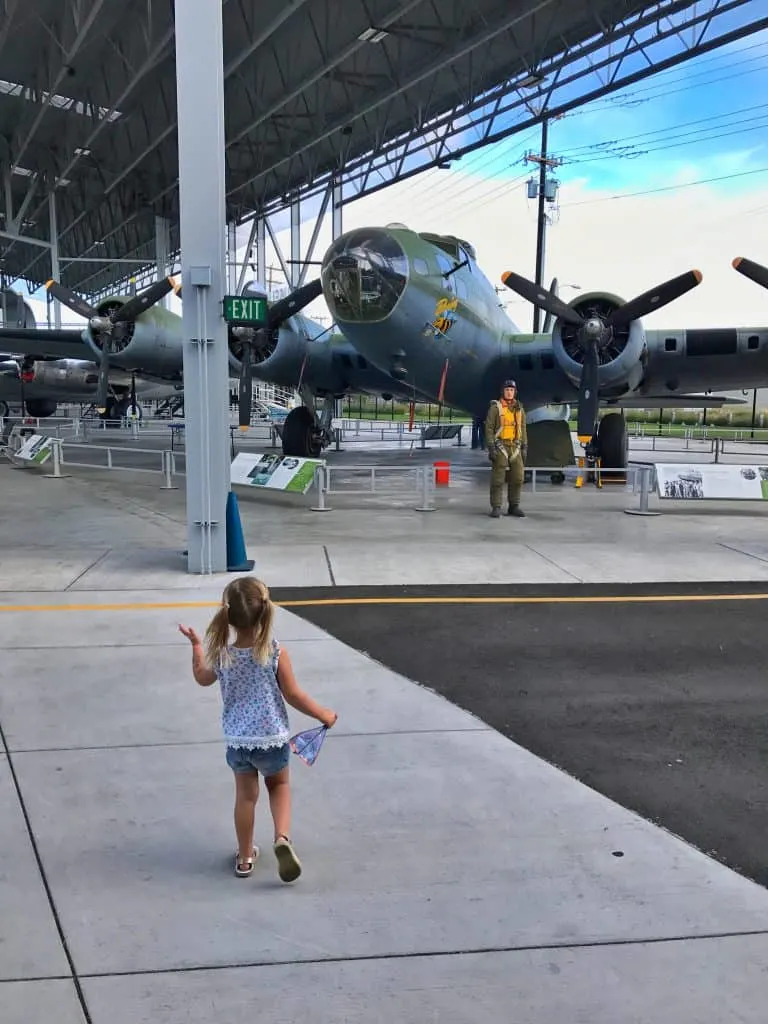 The Kidsport (a mini airport) was so cool. The kids can pretend to check in, put their bags through security and load passengers onto the plane. It's such a good way for them to learn about the process.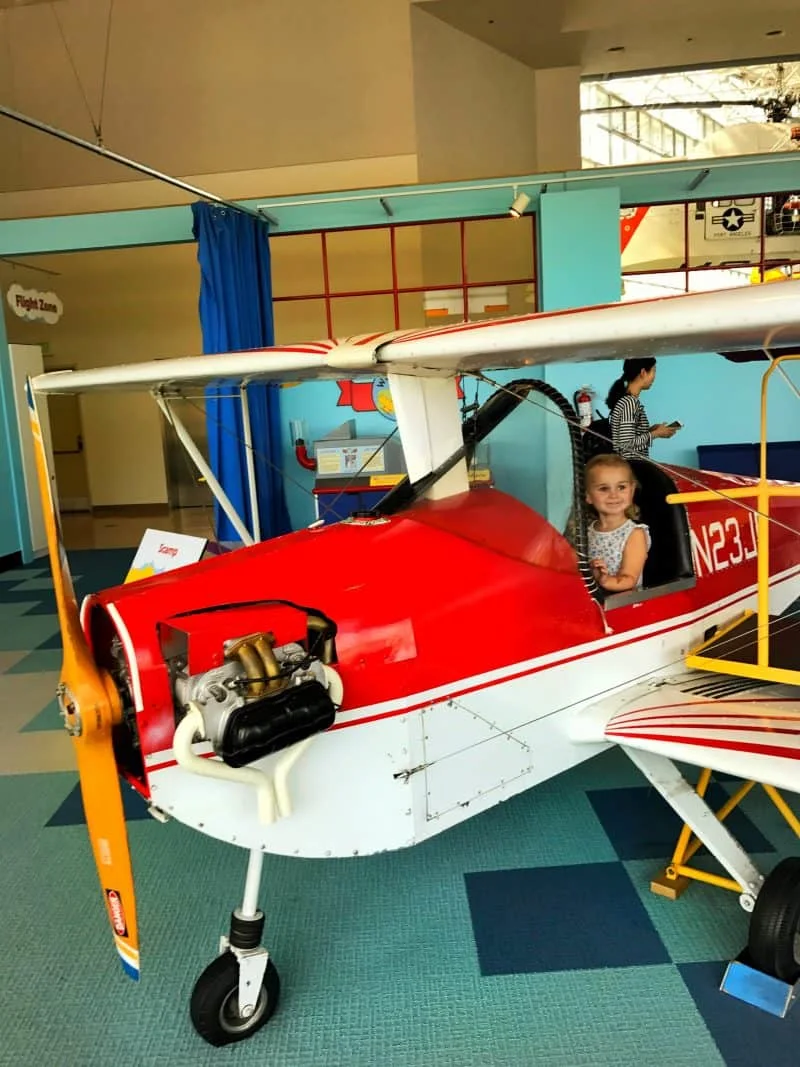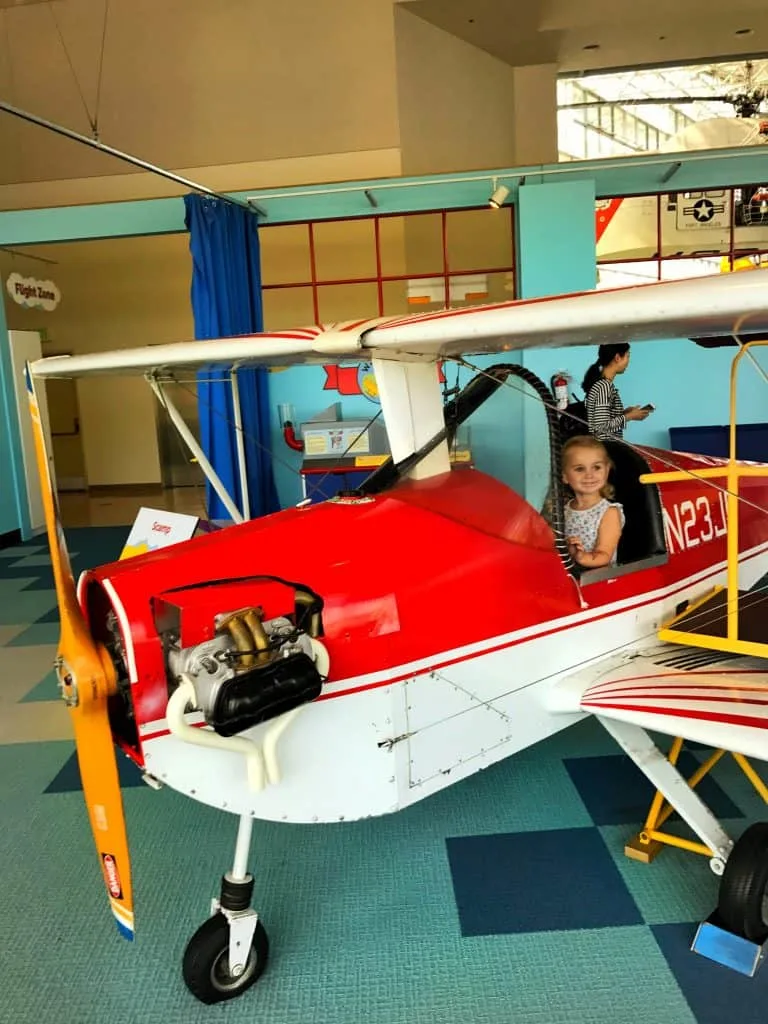 It wasn't all about the kids. The museum also has lots of different aircraft, from an old Concorde to an Airbus. Visitors can go onboard and have a look around. I've always wanted to see a Concorde plane since I never had a chance to fly on one!
You can buy tickets to the museum of flight here.
Timings: 10 AM to 5 PM (Monday to Sunday)
Location: 9404 E Marginal Way S, Seattle, WA 98108, United States
2. Seattle Center
One of the top family things to do in Seattle is explore Seattle Center. There is a multitude of cultural festivals held at the center throughout the year. It's also home to the iconic Space Needle!
The Pacific Science Center is a great stop for families with kids of all ages. From the IMAX theatre and planetarium to the butterfly garden and toddler play area, there's something for everyone.
You can buy tickets for the Pacific Science Center here.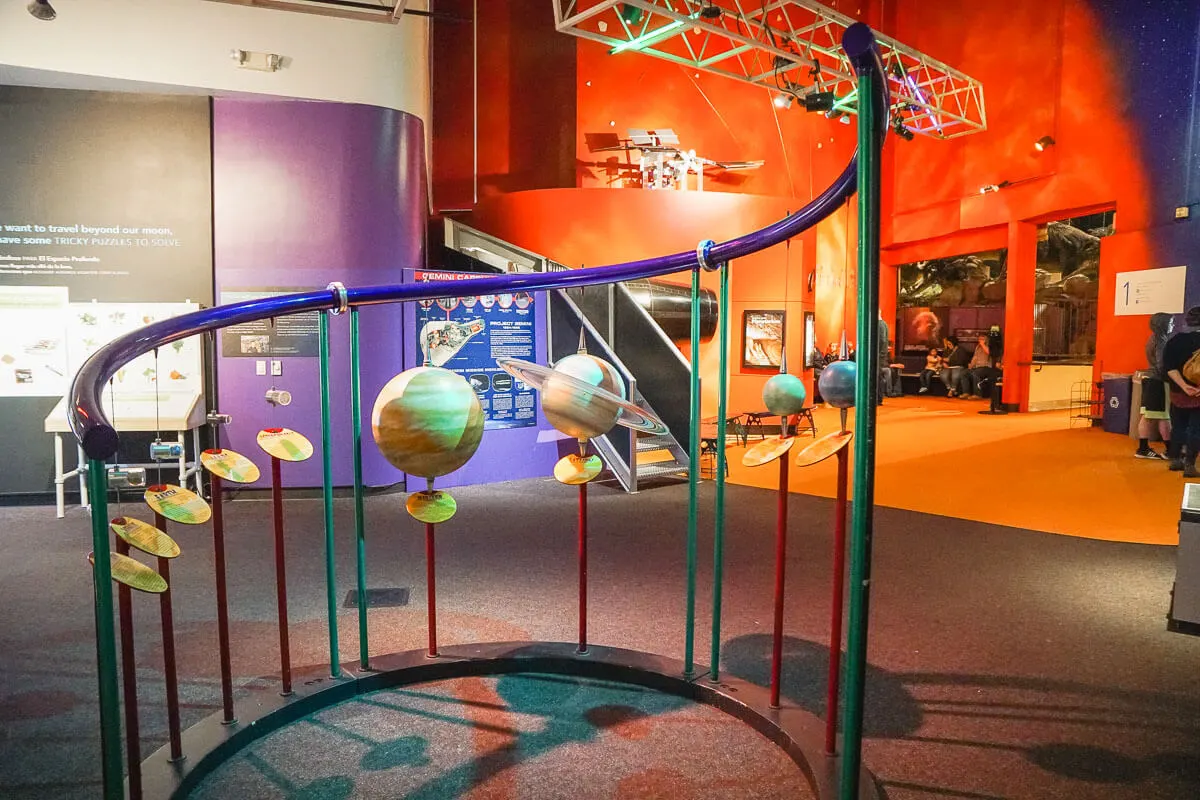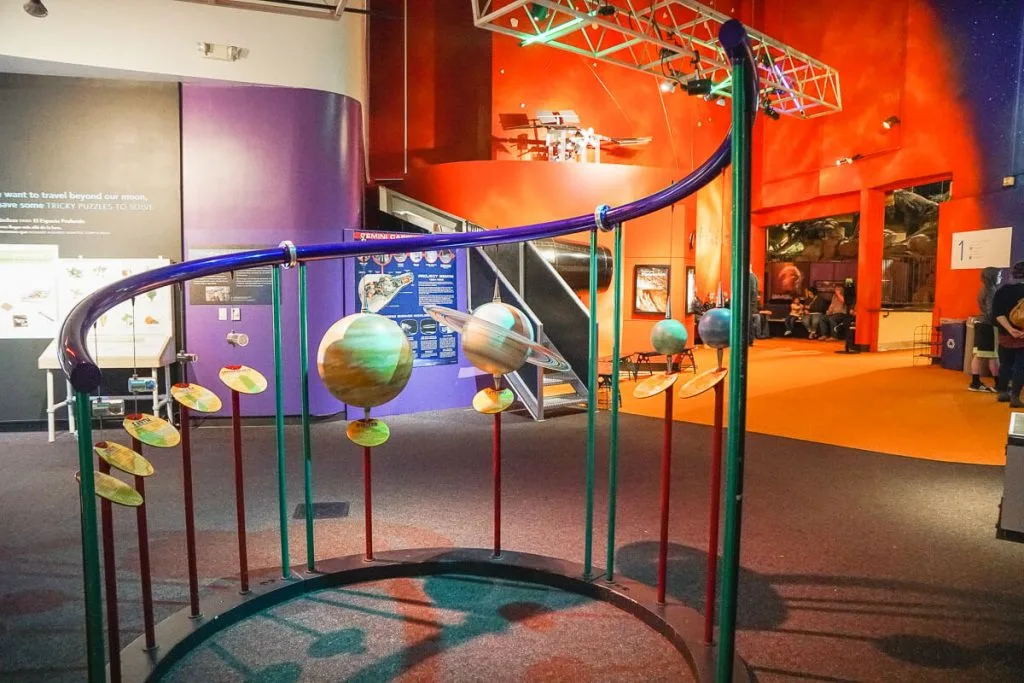 The Chihuly Garden & Glass Museum is a stunning stop for families who love the arts.
Buy combo entry tickets to the Space Needle and Garden and Glass here.
It's worth finding out which Production is playing at the Seattle Children's Theatre. They offer amazing shows for younger kids and they have one of the best gift shops.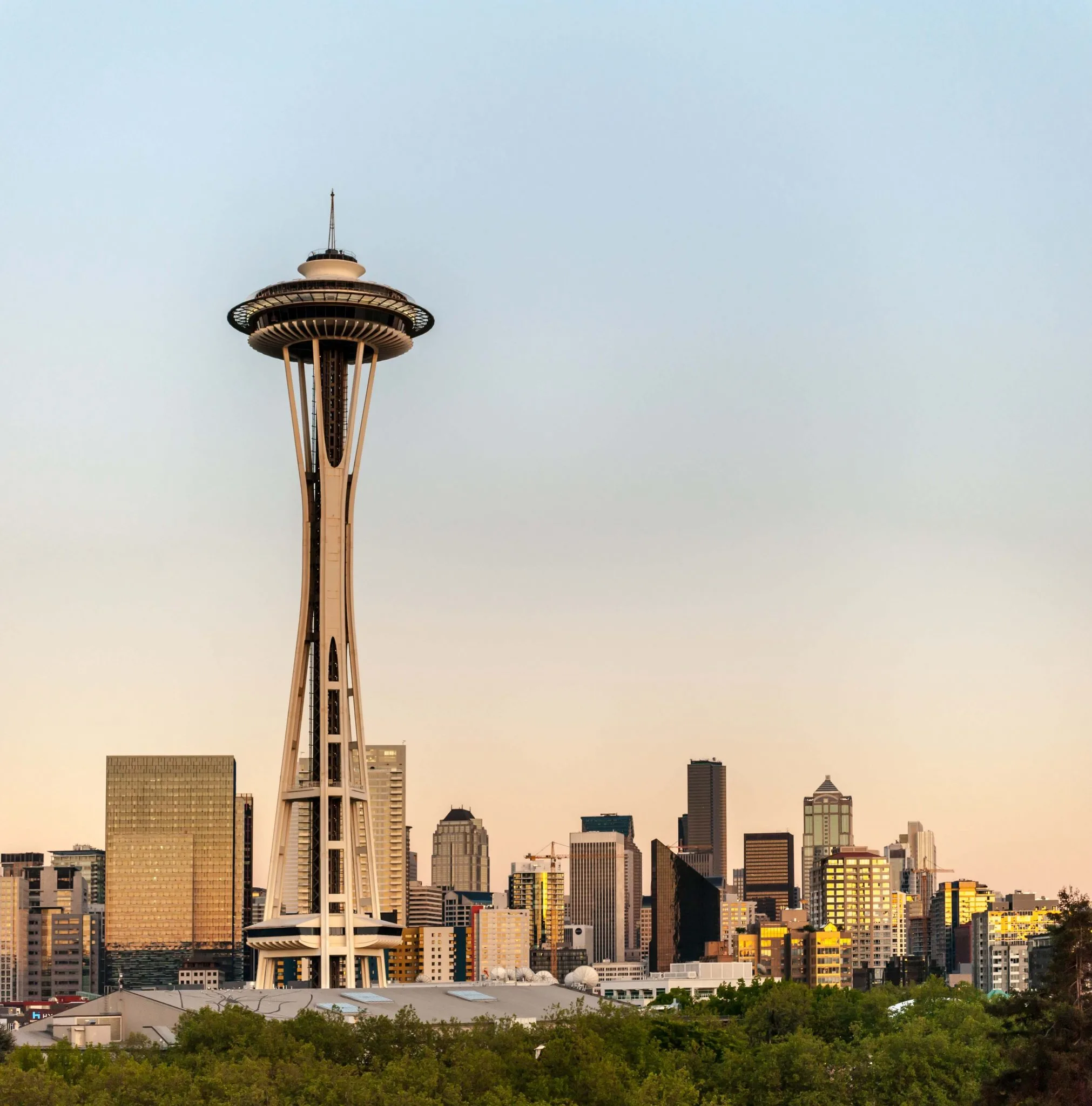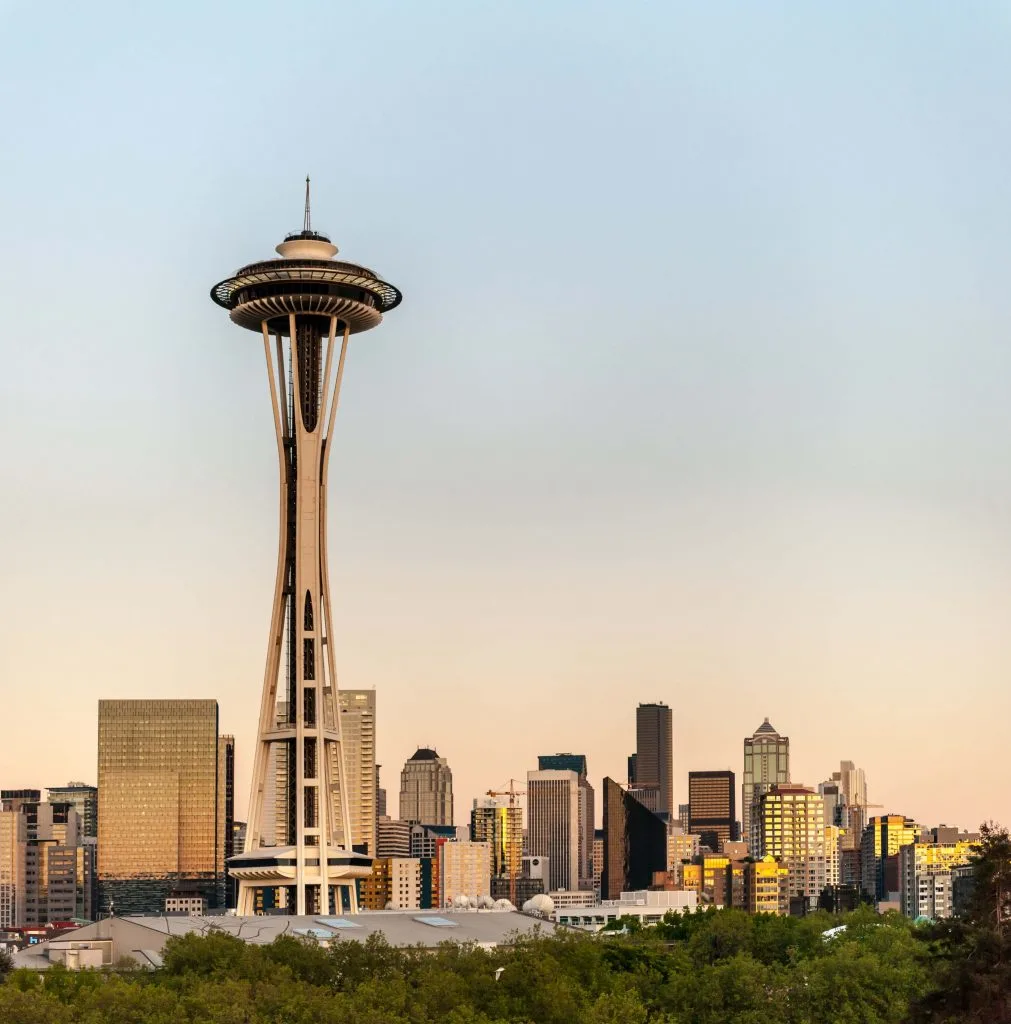 The Experience Music Project rebranded itself a few years ago and it's now the Museum of Pop Culture.
Families with older kids have fun testing out indie video games, playing instruments, seeing famous science fiction memorabilia, and learning more about the Seattle music scene.
The newest addition to Seattle Center is the Artists at Play playground, located just outside MoPOP. The playground is designed for older kids and includes epic slides.
To add to the adventure, take the Seattle Monorail from Westlake Center to Seattle Center!
A fun way to explore the Seattle Center with kids is by doing this fun scavenger hunt of the area.
Timings: 7 AM to 9 PM (Monday to Sunday)
Location: 305 Harrison St, Seattle, WA 98109, United States
3. Chihuly Garden And Glass
Chihuly Garden and Glass is a whimsical, kid-friendly museum filled with vibrantly-coloured glass sculptures sure to be a highlight of any family vacation to Seattle.
Start in the eight indoor galleries where you'll find brightly-hued works of all sizes and shapes. Kids can use their imaginations to figure out what each sculpture looks like.
From the galleries, move on to the Glasshouse. Children love famed glassblower Dale Chihuly's massive red, orange and yellow flower-like sculpture hanging overhead.
Go outside to see an array of delightful sculptures lining the paths. In spring and summer, the sculptures are interspersed with flowers.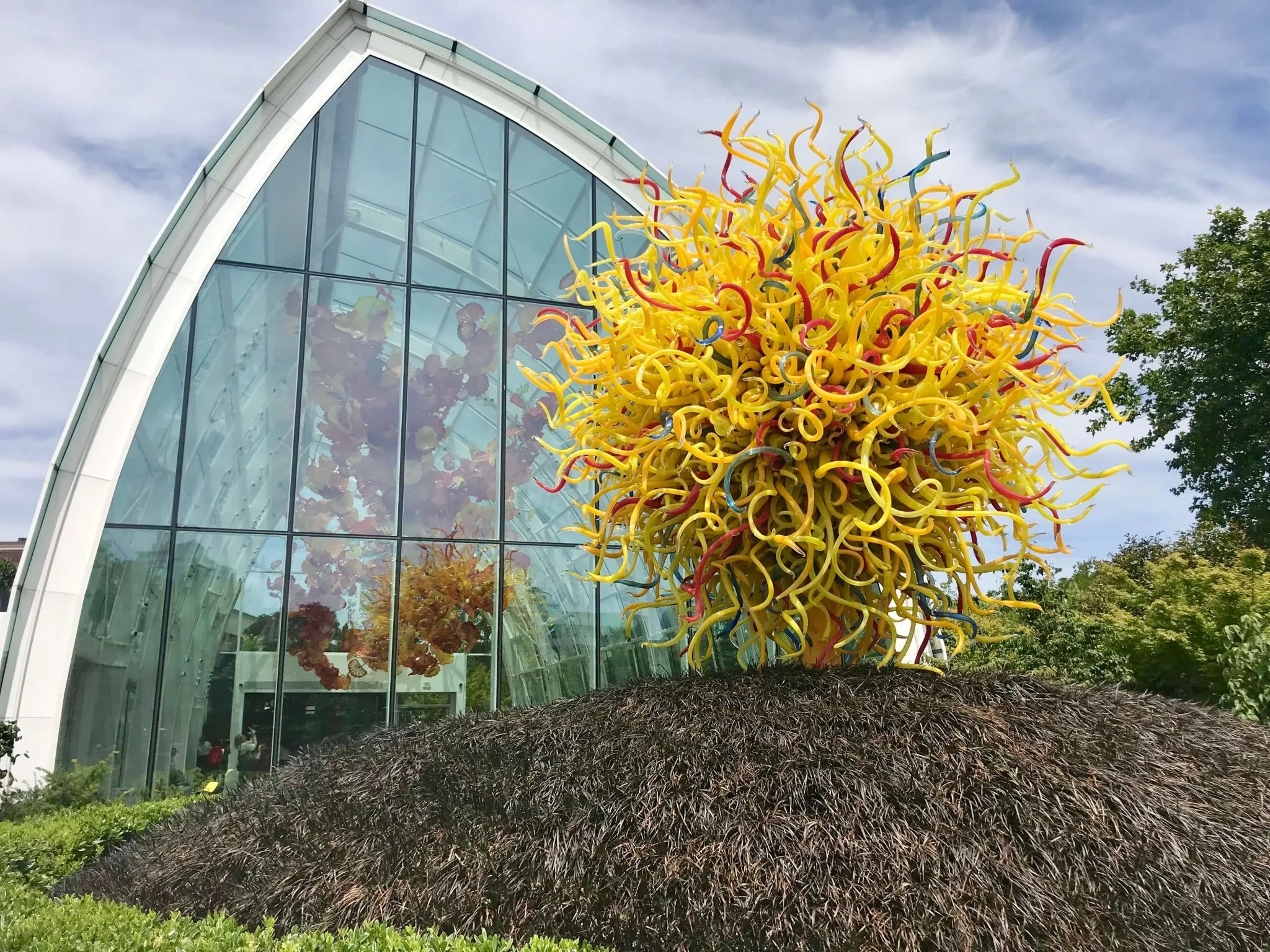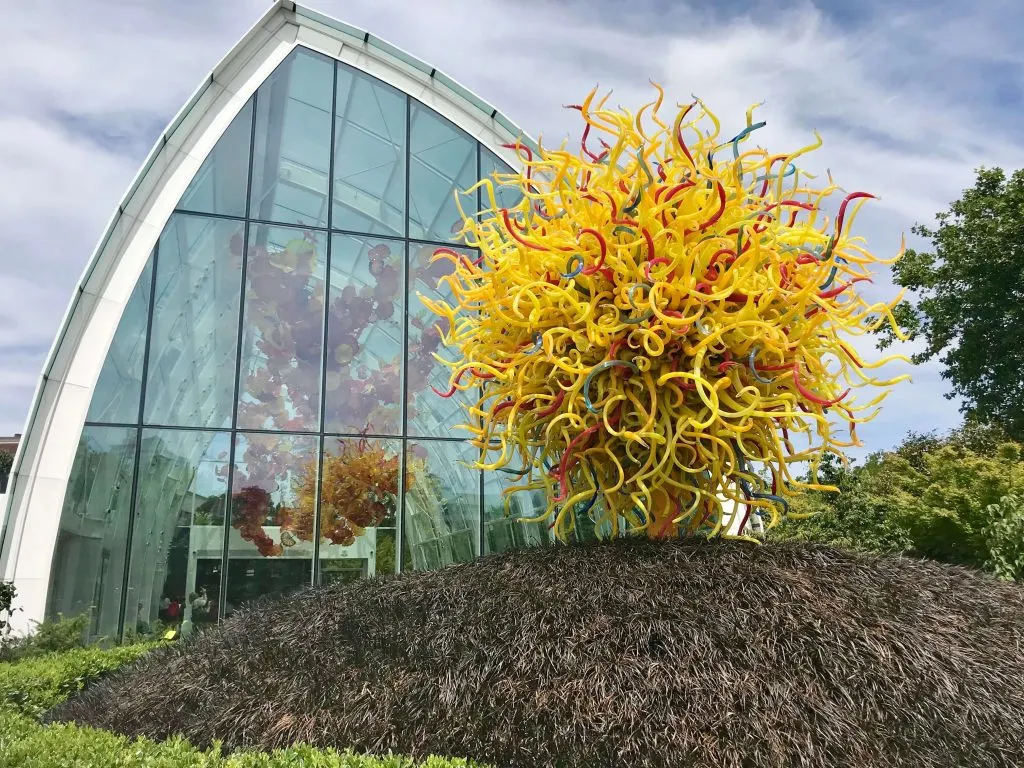 The Collections Café inside the museum is a lunchtime favourite (you can reserve a table ahead of time with OpenTable – a must with kids). Colourful interiors are reflective of the overall museum space.
Situated next to the Space Needle, Seattle's most popular attraction, it's an absolute must to explore Chihuly Garden and Glass.
An added bonus, the Chihuly museum is adjacent to the Museum of Pop Culture, with loads of hands-on, kid-friendly exhibits.
Buy tickets to enter the space needle and Chihuly Garden and Glass
Timings: 10:30 AM to 5 PM
Location: 305 Harrison St, Seattle, WA 98109, United States
4. Museum Of Pop Culture
After spending an hour or two at Chihuly Gardens and Glass, make your way to the Museum of Pop Culture (MoPOP).
With its striking, modern design and vibrant, multicolored facade, the Seattle Music Experience is known for its design by Frank Gehry.
It is a popular tourist attraction, especially with the nearby Space Needle and Artists at Playground.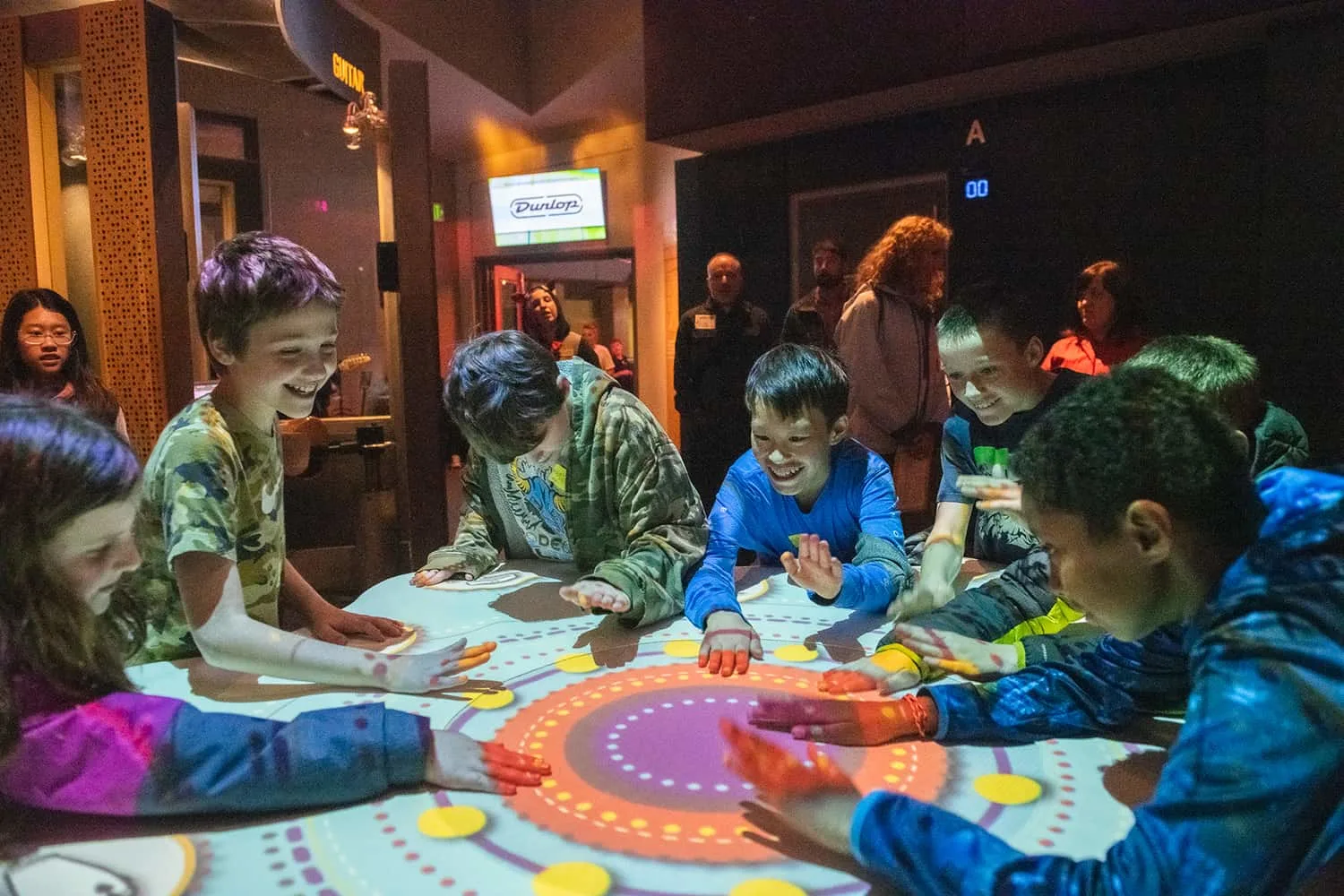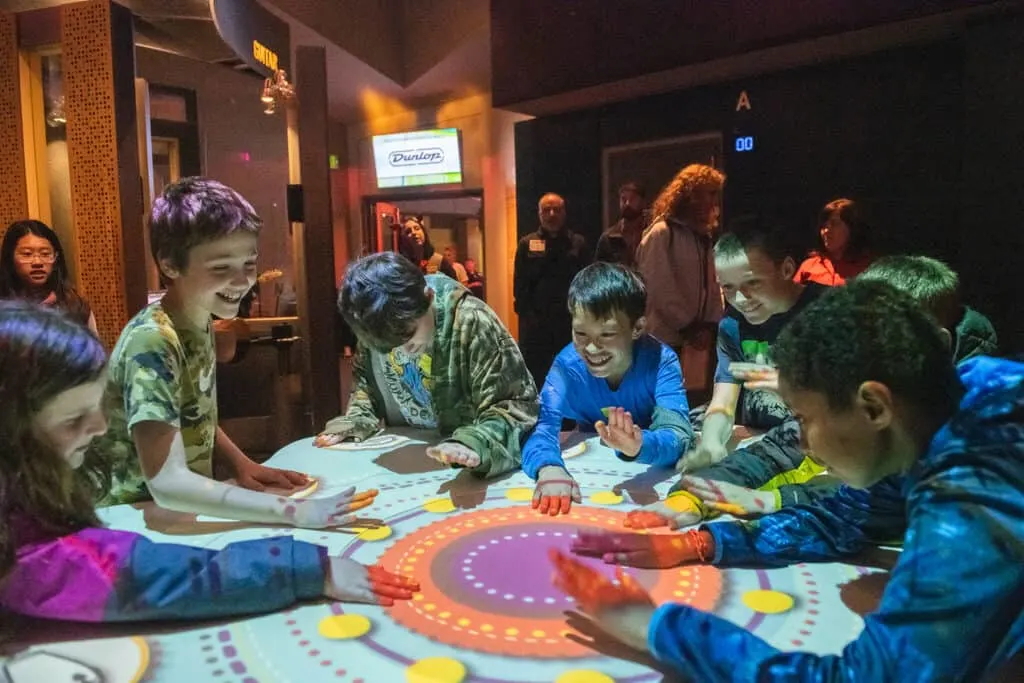 Ideally, the museum would be an excellent choice for families with older children who enjoy music, however, there are also activities for kids of all ages.
Fantasy Hall of Fame and The Science Fiction celebrates writers, directors, actors, and other creatives who have made their mark in the genre. The exhibit showcases some of the most iconic titles in gaming.
There are sensory-friendly events that kids and adults love. The exhibitions at MoPOP are constantly changing, so you will find something new if you've visited the museum previously.
For more information on exhibitions and updated ticket pricing.
Prices: From $25 onwards for regular admission
Timings: 10 AM to 5 PM (Open daily except Wednesday)
Location: 325 5th Ave N, Seattle, WA 98109, United States
5. Seattle Children's Museum
The Seattle Children's Museum is also located within the Seattle Center. The museum has tons of hands-on fun for kids, from babies and toddlers up to 8 years.
With 11 exhibits, kids are able to explore the mountains, the market, an eye clinic and more!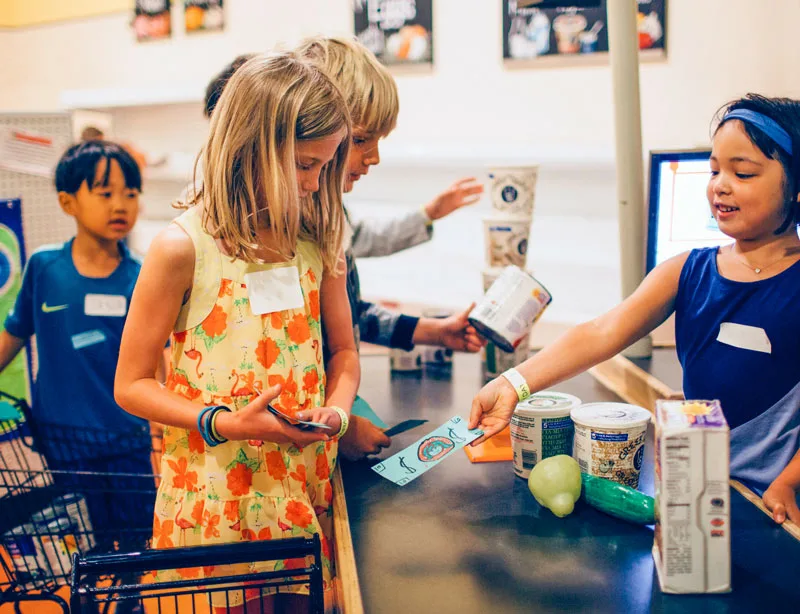 One of the latest exhibits is about native American culture. Created in collaboration with native American artists from Pacific Northwest tribes, this section of the museum explores storytelling through a showcase of Indigenous art and culture.
Price: $13 for general admission
$11 for adults over the age of 65
Children under 1 enter for free
Timings: 10 AM to 5 PM (Wednesday to Monday)
Closed on Tuesdays
Location: 305 Harrison St, Seattle, WA 98109, United States
6. Seattle Bouldering Project
Kids love Seattle Bouldering Project, where they have rock climbing walls for as young as 4 years old.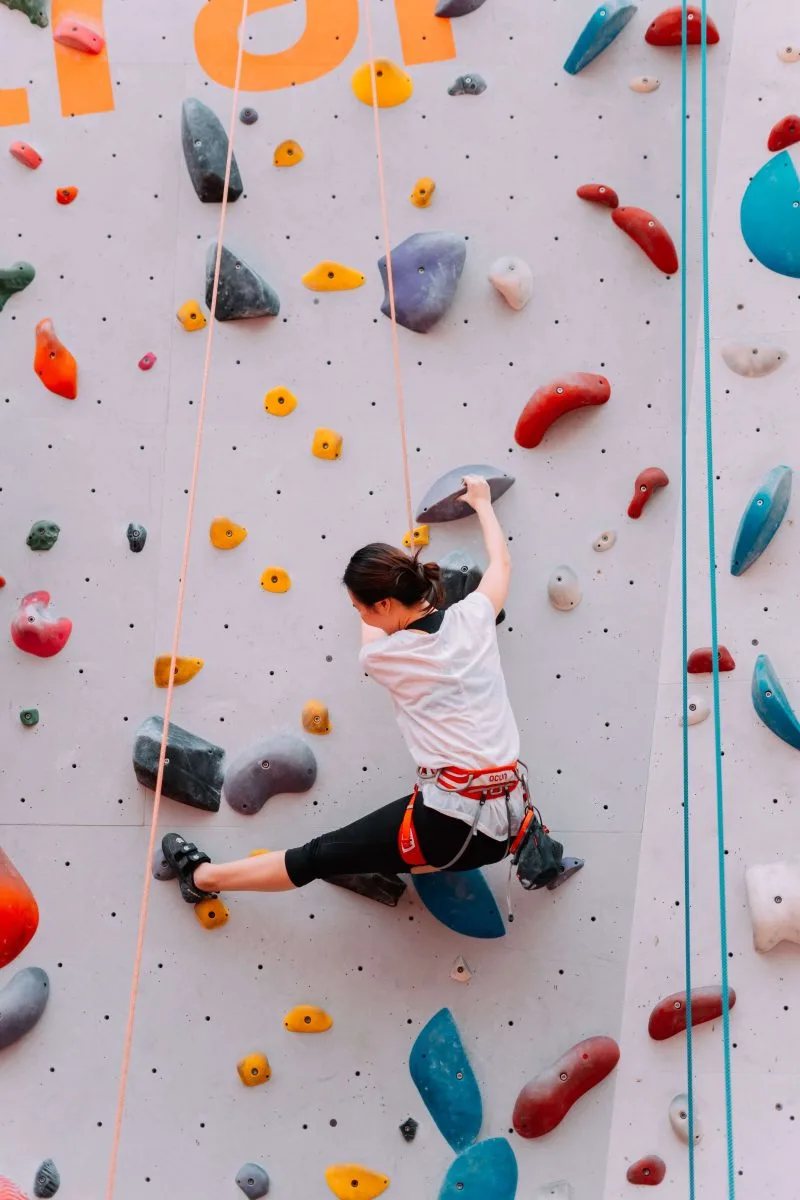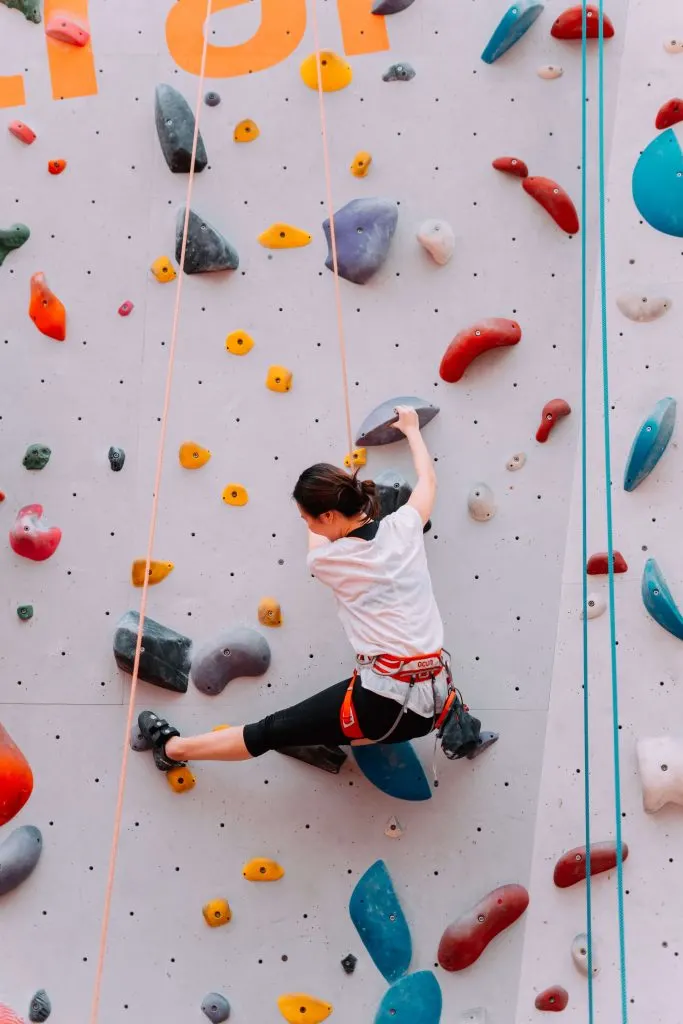 Parents can take part in bouldering, it's not just for the little ones! After the climb, kick back and relax with a coffee or craft beer from the cafe.
Cost: $20 for an adult day pass
$18 for young adults (Ages 14 to 23)
$13 for youth (Ages 13 and under)
Timings: 6 AM to 11 PM (Monday to Friday)
7 AM to 10 PM (Saturday and Sunday)
Location: 900 Poplar Pl S, Seattle, WA 98144, United States
7. Chef-Guided Food Tour
Taking a 2-hour culinary tour through Pike Place Market, one of Seattle's most famous landmarks giving families a taste of the city's food and culture.
Sample unique and delicious foods from local vendors, find hidden gems and learn how chefs source their ingredients.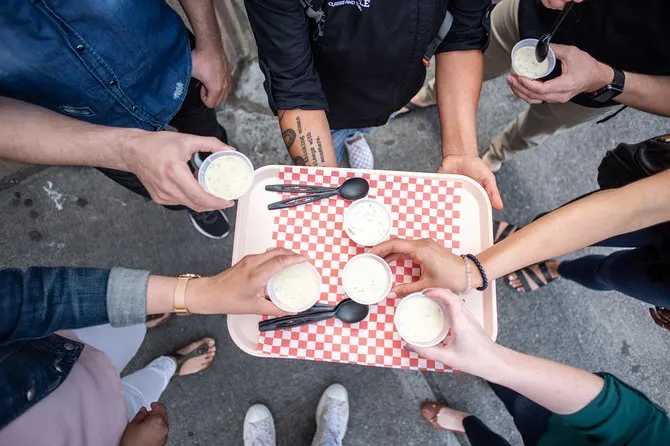 The tour provides an understanding of local cuisine and the chefs' cooking techniques. Not to mention seeing a food market through the eyes of a chef!
Embrace the adventure and sample various ingredients and dishes you may not have tried before. Our kids love trying new things!
For Chef-guided Tour bookings.
8. Seattle Chocolate Tour
The Seattle Chocolate Tour teaches guests about the production of chocolate and of course, there is tastings (which the kids love).
Explore 8 of Seattle's beloved food stops, each offering a different type of chocolate, from dark to milk and drinking chocolate.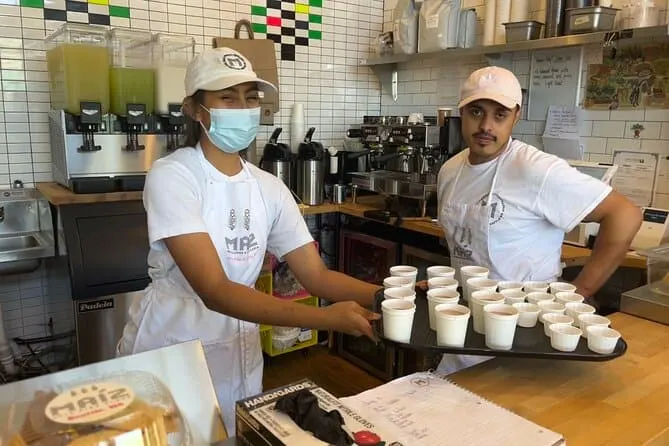 Sample a variety of flavours, such as spicy, bitter, sweet, fruity and nutty. There are 12 individual samples included in admission.
Booking for the Seattle Chocolate Tour.
9. Visit Snoqualmie Falls & Twin Falls
Discover the beauty of the cascades at Snoqualmie Fall on a guided tour. The guide puts a focus on treating nature responsbily whilst on the trip which is fantastic for kids to learn along the way.
The park is home to a variety of wildlife and plants, so keep an eye out and admire what the nature trail has in store.
The iconic 268' waterfall is a spectacle to behold, providing a majestic view of nature's power.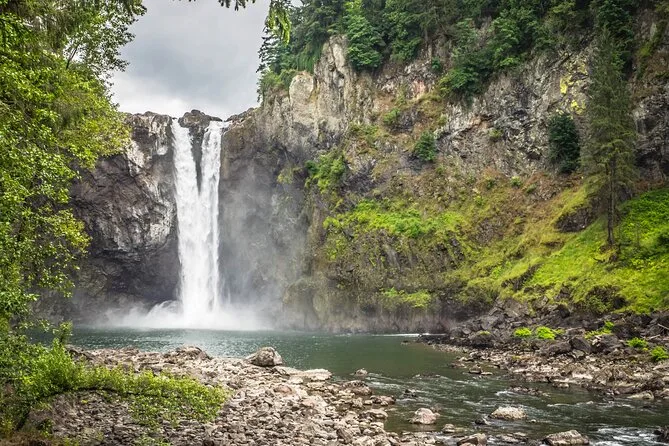 There is an opportunity to venture into Olallie State Park, the temperate rainforest of the Cascades, where hikers can behold the sight of several hundred-foot-tall and equally-old trees.
It's just a thirty-minute trip out of the city so it's a fantastic easy day trip from Seattle with kids.
For bookings to the Snoqualmie Falls and Twin Falls Hiking Tour.
Timings: 8 AM start
10. Seattle Center Monorail
Seattle Center Monorail is a convenient and fun way to get around from downtown Seattle to Seattle Center in the shortest amount of time. It's fast, reliable and provides a unique view of the city.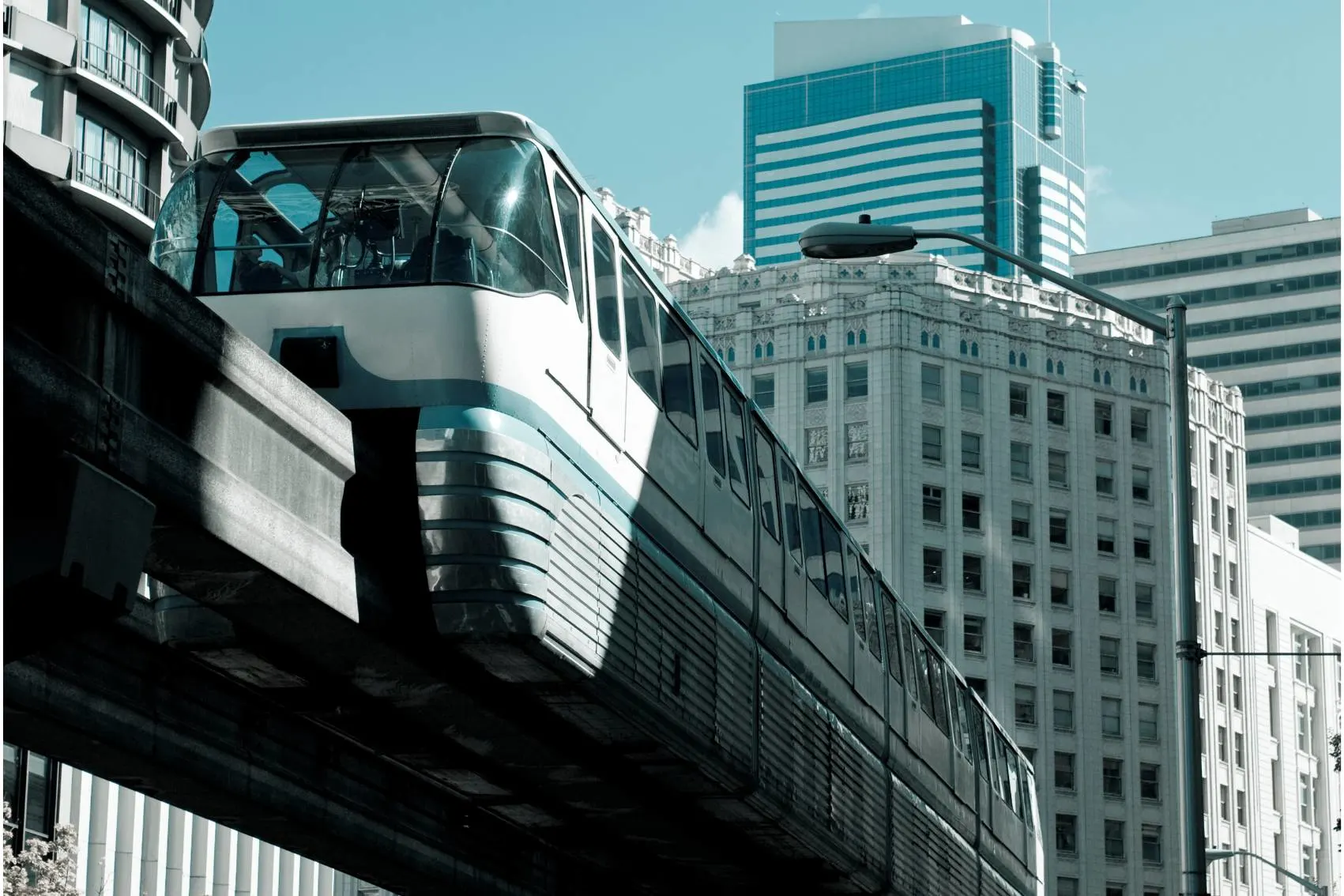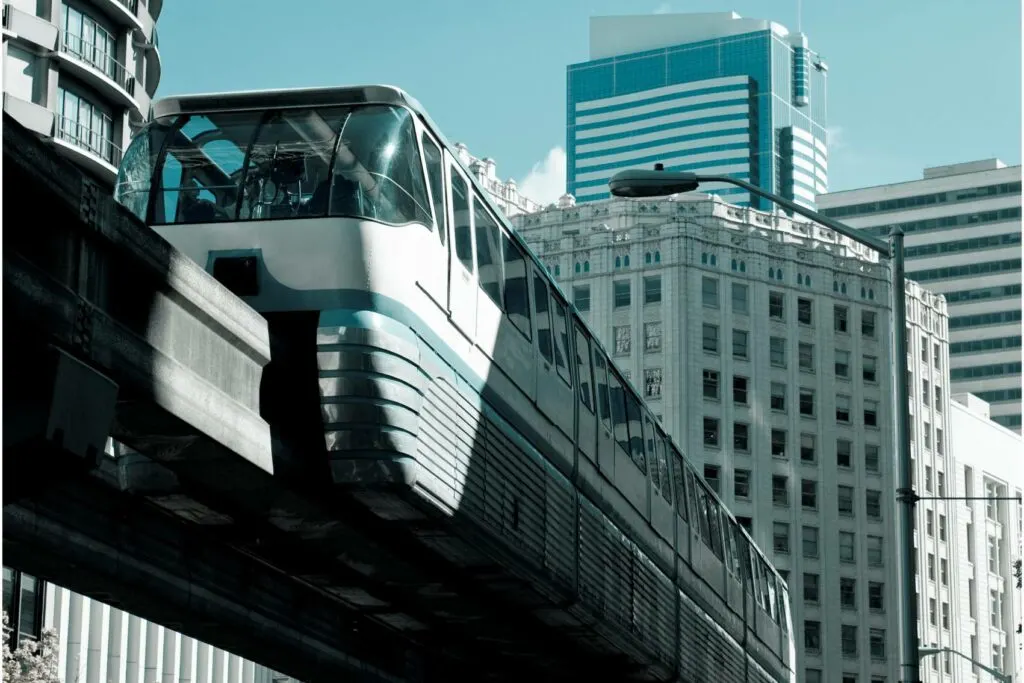 Monorail tickets are available at the monorail vending machines located at Westlake Station and Seattle Center. It's a fantastic way to travel with kids and tends to keep them entertained a long the way.
For more information on Seattle Monorail.
Cost: $3.50 for adults (Ages 19 to 64)
$1.75 for children (Ages 6 to 18, seniors above 65)
Kids under 5 travel for free
Timings: 7:30 AM to 9 PM (Monday to Thursday)
7:30 AM to 11 PM (Friday)
8:30 AM to 11 PM (Saturday)
8:30 AM to 9 PM (Sunday)
Location: 370 Thomas St, Seattle, WA 98109, United States (Seattle Monorail Center)
11. Seattle Harbor Cruise
The Seattle Harbor Cruise is the perfect opportunity to experience Seattle's waterfront and see the city from a different perspective.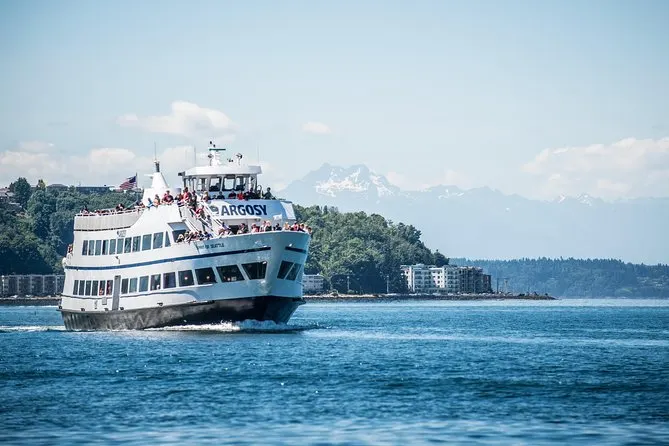 Sailing from Pier 55, take in breathtaking views of the Cascade and Olympic mountain ranges, including the iconic Mount Rainier, while enjoying a meal or a refreshing beverage.
Some of the sites include:
Water views of Smith Tower and Seattle Skyline
The Seattle Harbor Cruise is a fantastic activity to include on any itinerary when visiting Seattle with kids.
12. Hop-On And Hop-Off Bus Tour
If you plan to see all the major sights in Seattle, the hop-on hop-off tour is a great way to do it.
A hop-on hop-off tour provides audio commentary with interesting facts and background at each stop.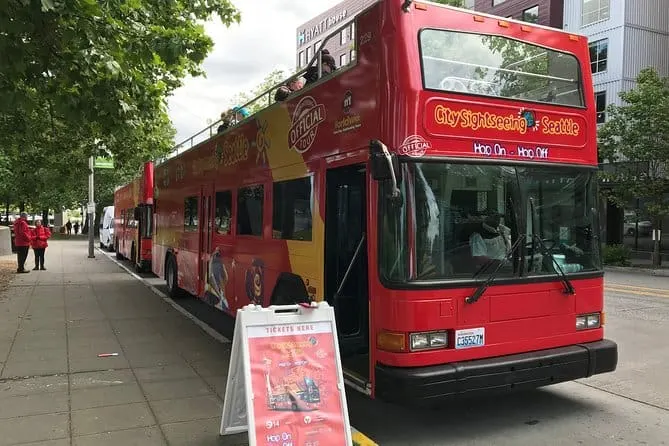 Highlights of the route include:
Panama Hotel and Tea House
Sky View Observatory – Columbia Center
Seattle Public Library-Central Library
There are one and two-day tour options. Perfect for those in a hurry as well as families who have a little more time to see everything.
Book a Hop-On Hop-Off Double-Decker Tour around Seattle.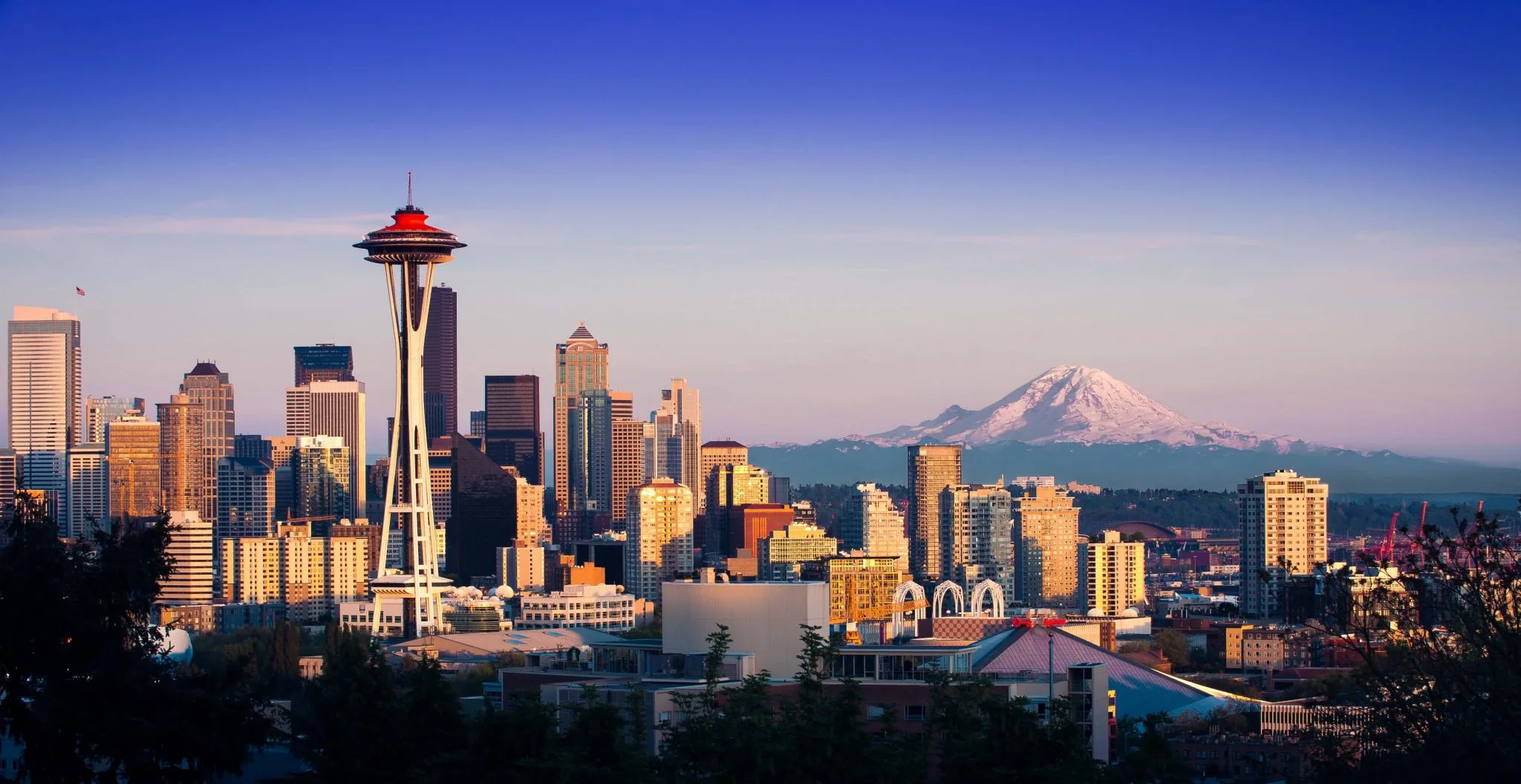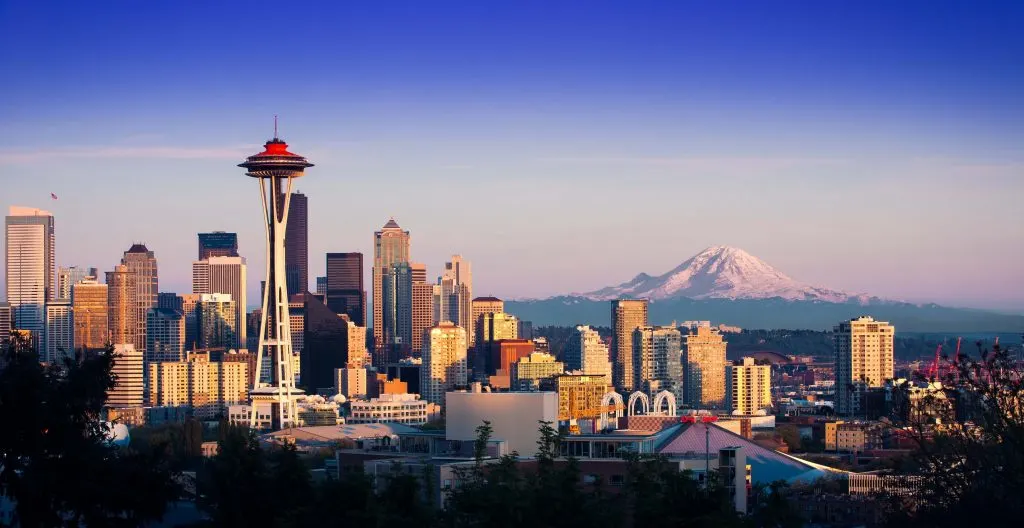 Free Things To Do In Seattle With Kids
13. Gates Foundation Discovery Center
We visited several family-friendly attractions in Seattle. The most memorable attraction was a visit to the Discovery Center of the Bill and Melinda Gates Foundation.
We did not expect to spend much time in the Center, however our kids loved it and we ended up staying for several hours.
The Discovery Center charts the history of the Gates Foundation and highlights the complex challenges faced by humanity today.
Educational and interactive exhibits depict current projects funded or run by, the Gates Foundation. Other exhibits showcased potential ideas for further projects.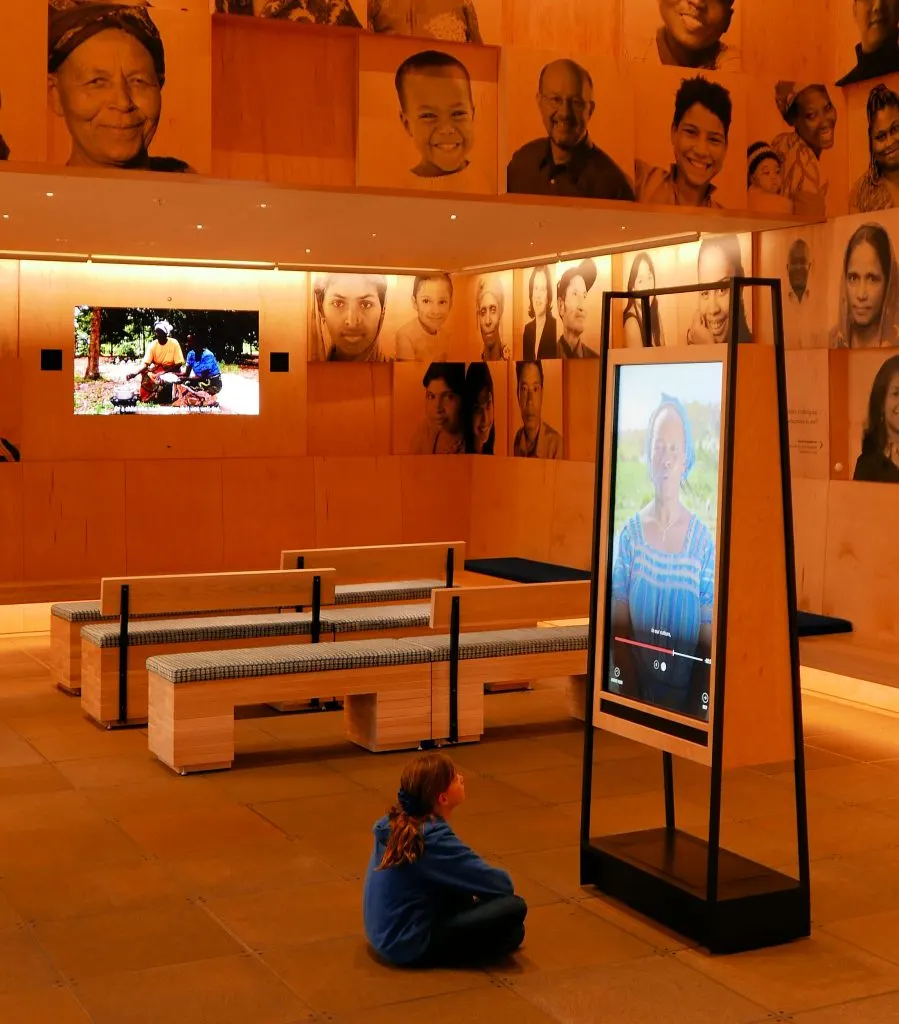 The Center and the Gates Foundation place a heavy emphasis on the importance of education and how people can, and should be, helped to help themselves.
The Center is expertly pitched to engage, inform and ignite curiosity in children.
Our children took away the important message that is not a failure not to succeed – it is a failure not to try in the first place.
I would highly recommend the Gates Foundation Discovery Center for any aged visitor to Seattle. It is a thought-provoking and challenging exhibition that will stay with you long after you have left. Entry is free.
Timings: 10 AM to 5 PM (Thursday to Saturday)
Location: North, 440 5th Avenue, Seattle, WA 98109, United States
14. Green Lake
Green Lake is probably a favourite city park for residents of Seattle. It has so much to offer and is very easy to get to.
The rather small but picturesque spot in the northern part of the city has activities for every season but it's most popular in the summertime.
There is a 2-mile path around the lake which is good for biking, jogging or walking. The eastern side of the lake has a beautiful beach with a coffee shop, tennis courts and a play area for children.
If the weather is warm, paddleboards are available for rent.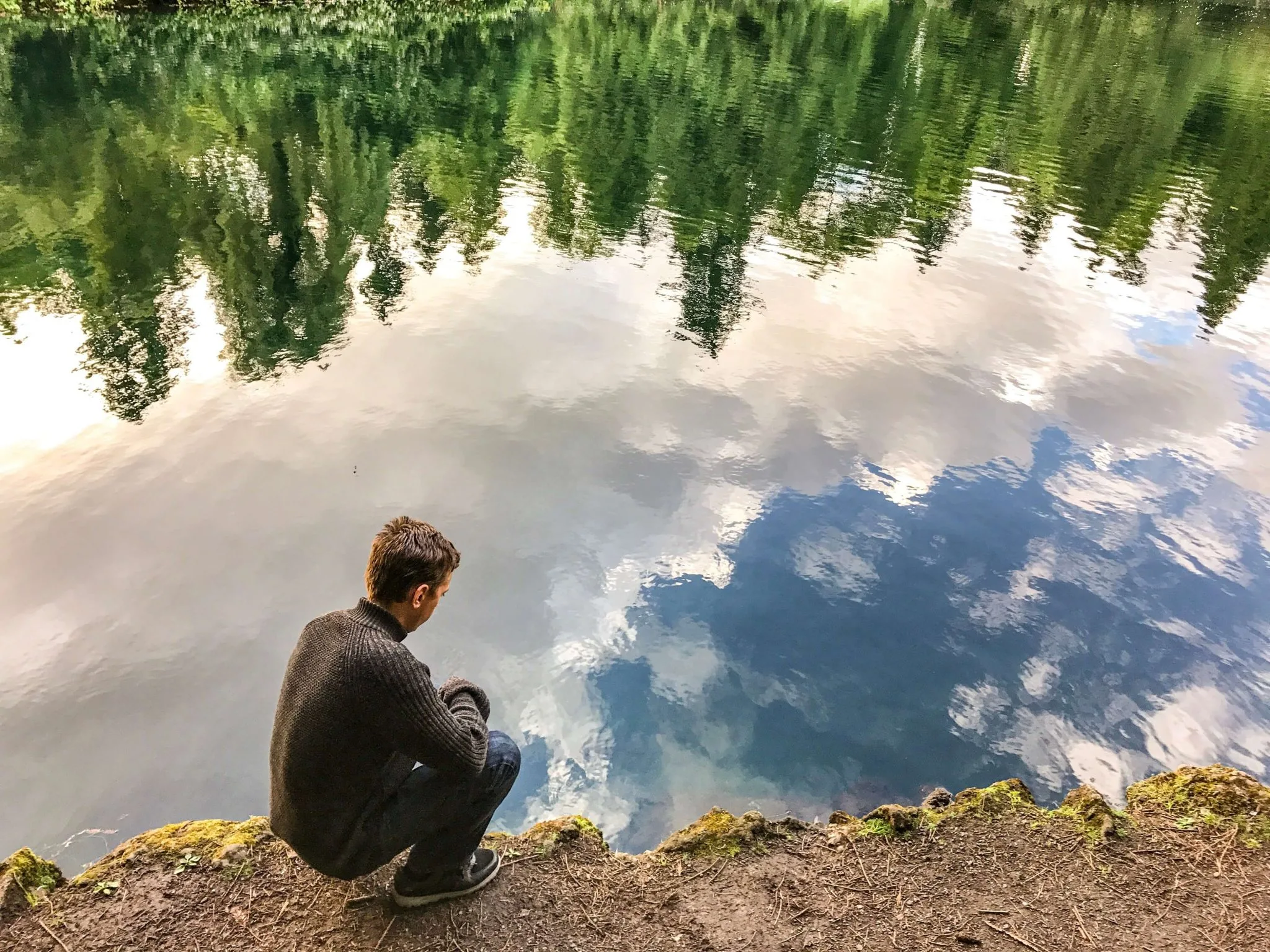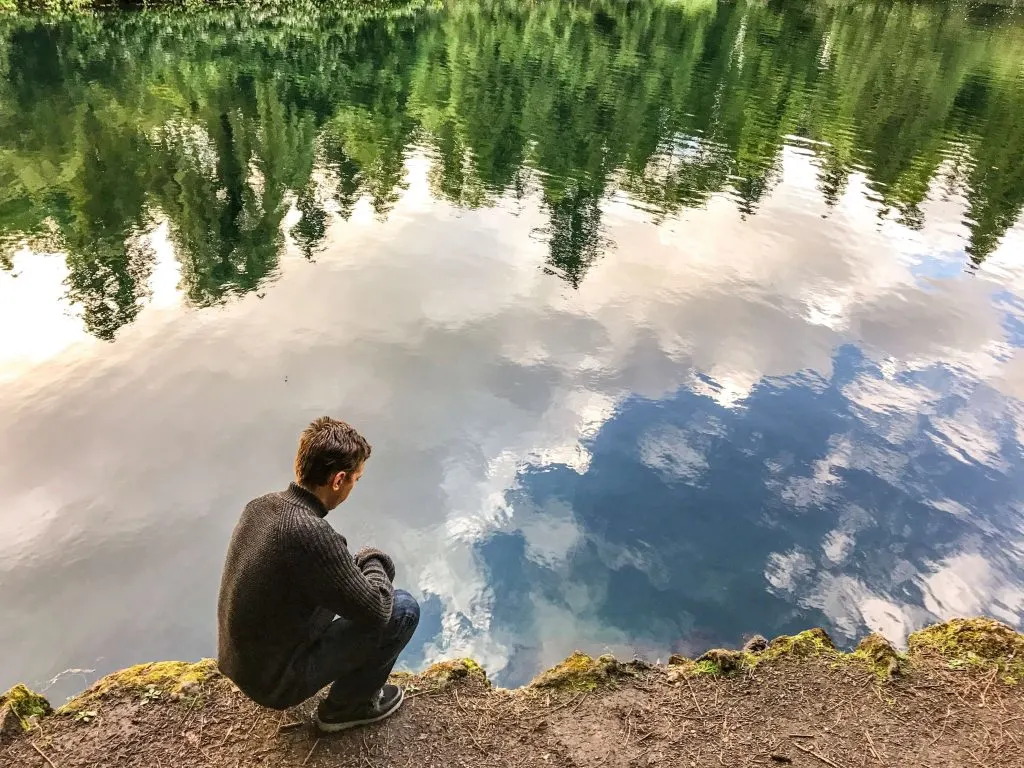 The southern part connects with Woodland Park and North Meadow has a few walking trails, Historic Carousel, and Education Center.
Benches and picnic areas along the path provide an opportunity to relax. Motorized vehicles of any kind are prohibited which means it is truly relaxing.
The main beaches, East Green Lake Beach and West Green Lake Beach, have seasonal lifeguards, swimming rafts, diving boards, sandy beaches, children's playgrounds, bathrooms, and basketball courts.
Timings: 24 hours
Location: 7201 E Green Lake Drive, North Seattle, WA 98115, United States
15. Volunteer Park
Volunteer Park is home to the Seattle Asian Art Museum and the Volunteer Park Conservatory.
A perfect place to unwind when exploring Seattle. The 48-acre park has plenty of green space and a dedicated playground for children, among other amenities. There are nature trails, tennis courts, restrooms, drinking fountains and wading pools, to name a few.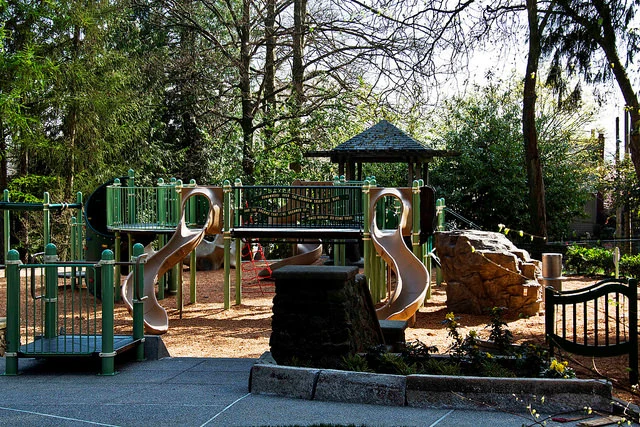 There are plenty of opportunities for picnics at Volunteer Park, a worthwhile pit stop on your way to another tourist attraction in Seattle.
From July to the first frost, the park's landscape is beautiful with a wide variety of dahlias.
Timings: 6 AM to 10 PM (Monday to Sunday)
Location: 1247 15th Ave E, Seattle, WA 98112, United States
16. Artists at Play Playground
Downtown Seattle is bustling with neat little shops, restaurants, and interesting buildings. However, it can be difficult to find places for kids to roam free and burn off some steam.
In between museums, the artists at play playground is a hidden gem in Seattle perfect for all ages, and it's completely free!
It has several unique features and focuses on inclusivity, with an ADA-approved carousel and adaptive swing.
The design is completely custom, with beautiful details and impressive challenges for older kids who might otherwise be bored at a traditional playground.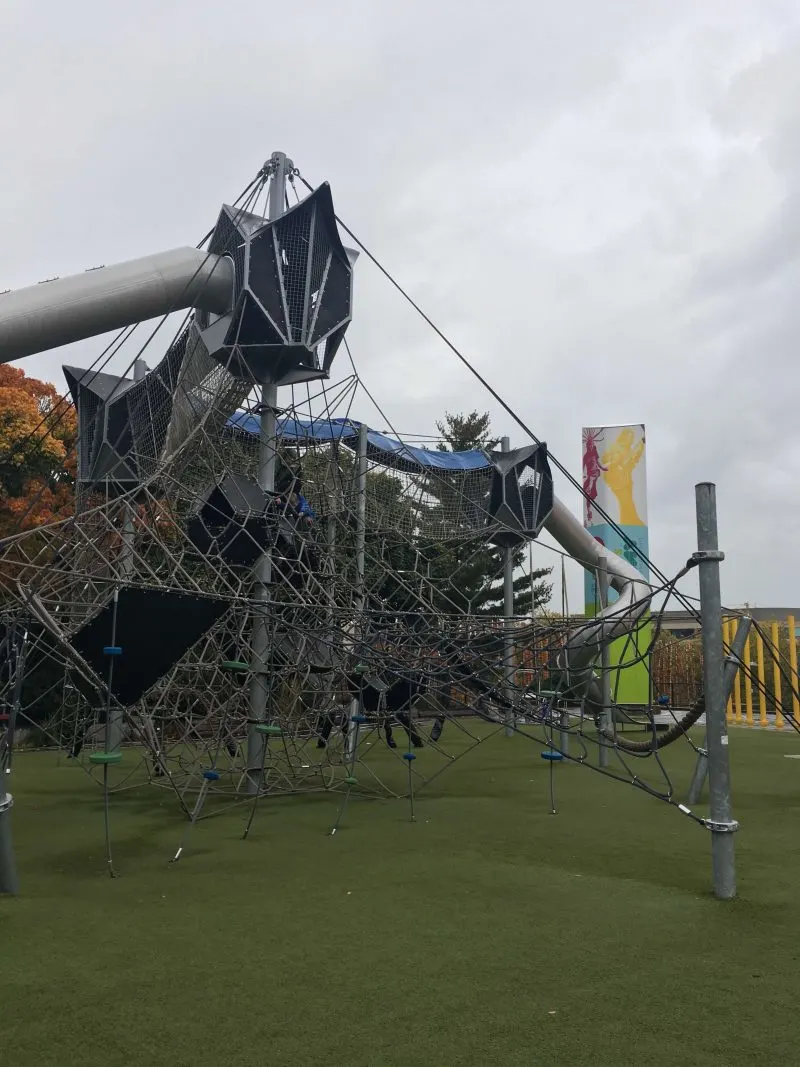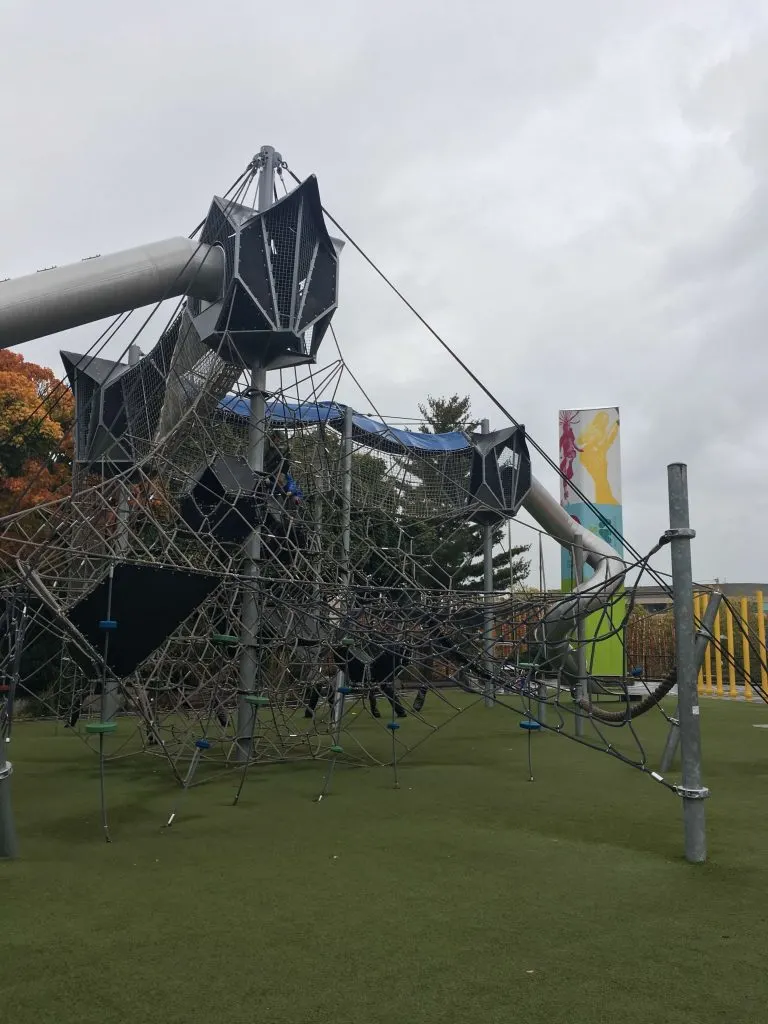 The exciting climbing features suitable for children ages 5 to 12 are the most obvious highlight. However, there are also several musical elements blending sound and making music throughout the playground.
The ground is covered in soft pavement so it is safe for little ones to run around.
Benches all around provide easy vantage points for parents to supervise without hovering. The playground is right near the monorail and has free washrooms nearby.
Timings: 6 AM to 11 PM (Monday to Sunday)
Location: 305 Harrison St, Seattle, WA 98109, United States
17. The Center for Wooden Boats
At the Center for Wooden Boats, experience maritime heritage in the living museum. The centre focuses on education and hands-on experiences to teach visitors about local maritime heritage.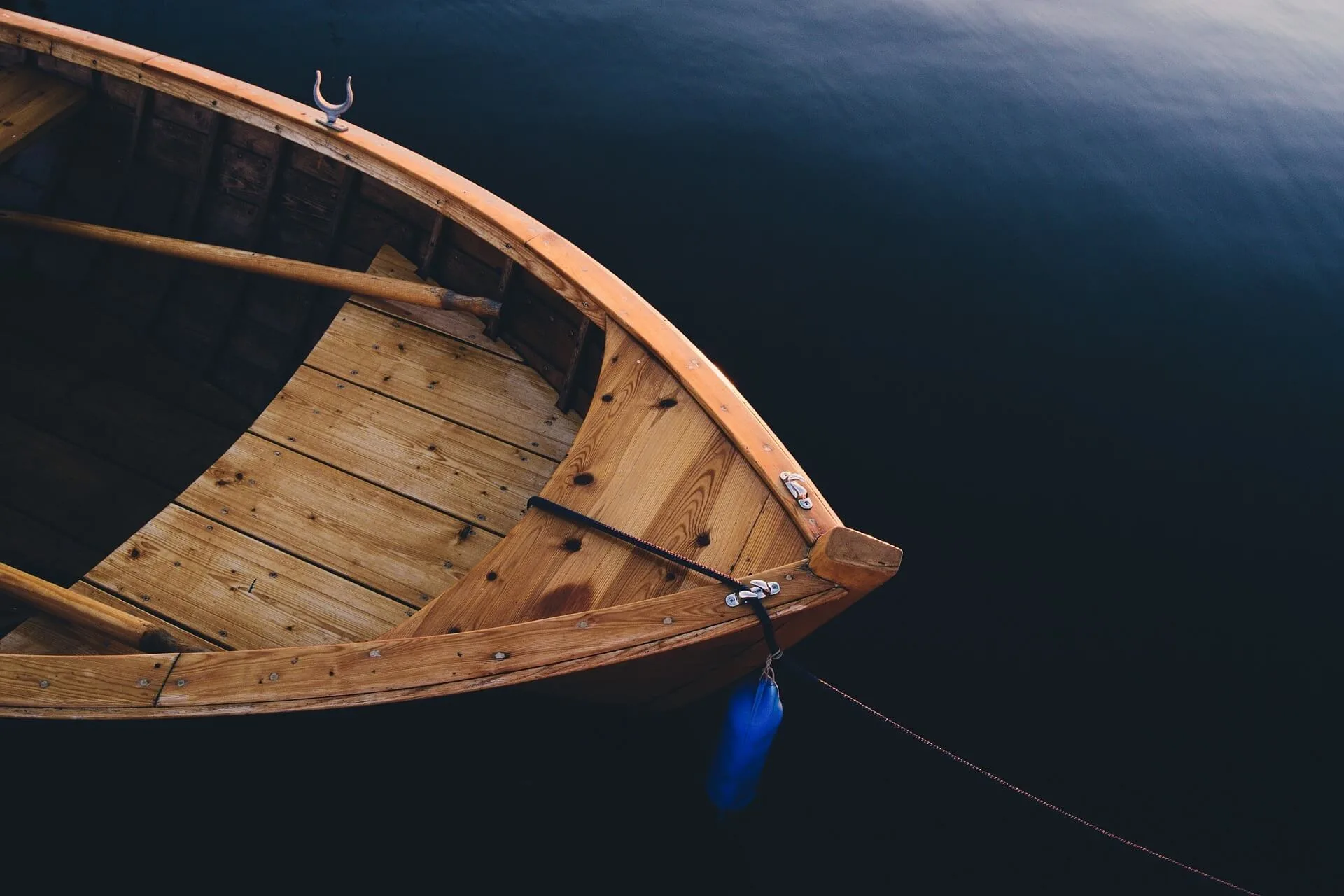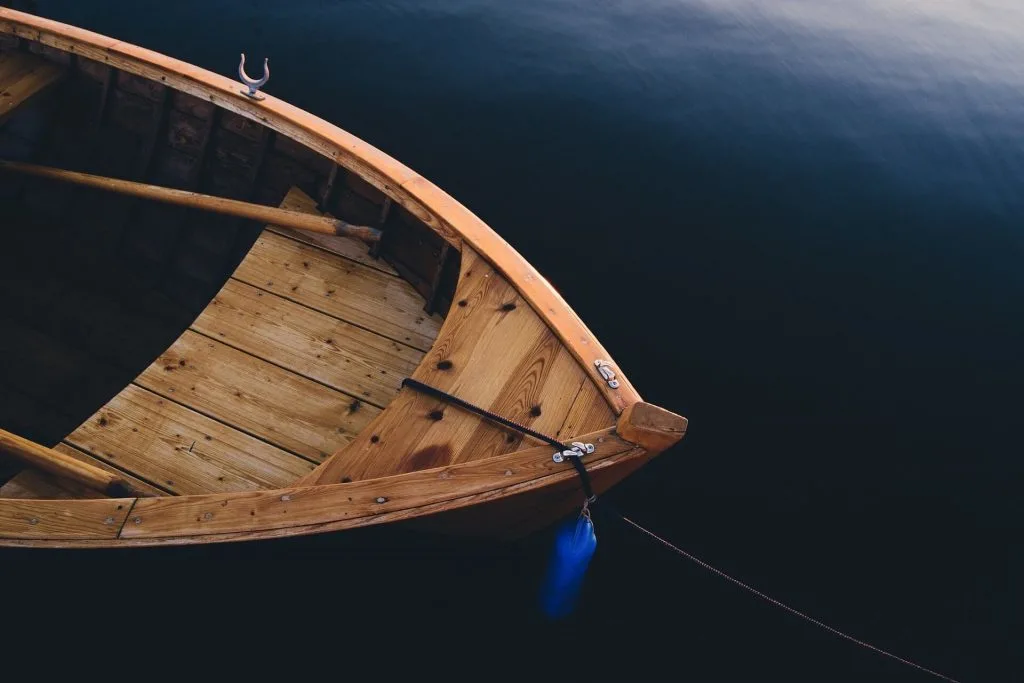 Kids get hands-on experience building wooden boats. Check out the fleet of boats and even take one out for a sail.
With loads of exciting exhibits, for kids to explore, the whole family will enjoy this activity! Plus, admission is free.
Timings: 10 AM to 6 PM (Wednesday to Sunday)
Kids Toy Boat Building: 10 AM to 2 PM (Saturday)
Location: 1010 Valley St, Seattle, WA 98109, United States
18. Elliot Bay Book Company
Though a bookstore may not seem child-friendly, the Elliot Bay Book Company is well worth a visit.
With over 500 book readings a year, they've got something on the schedule every day including performances, song and story time for kids.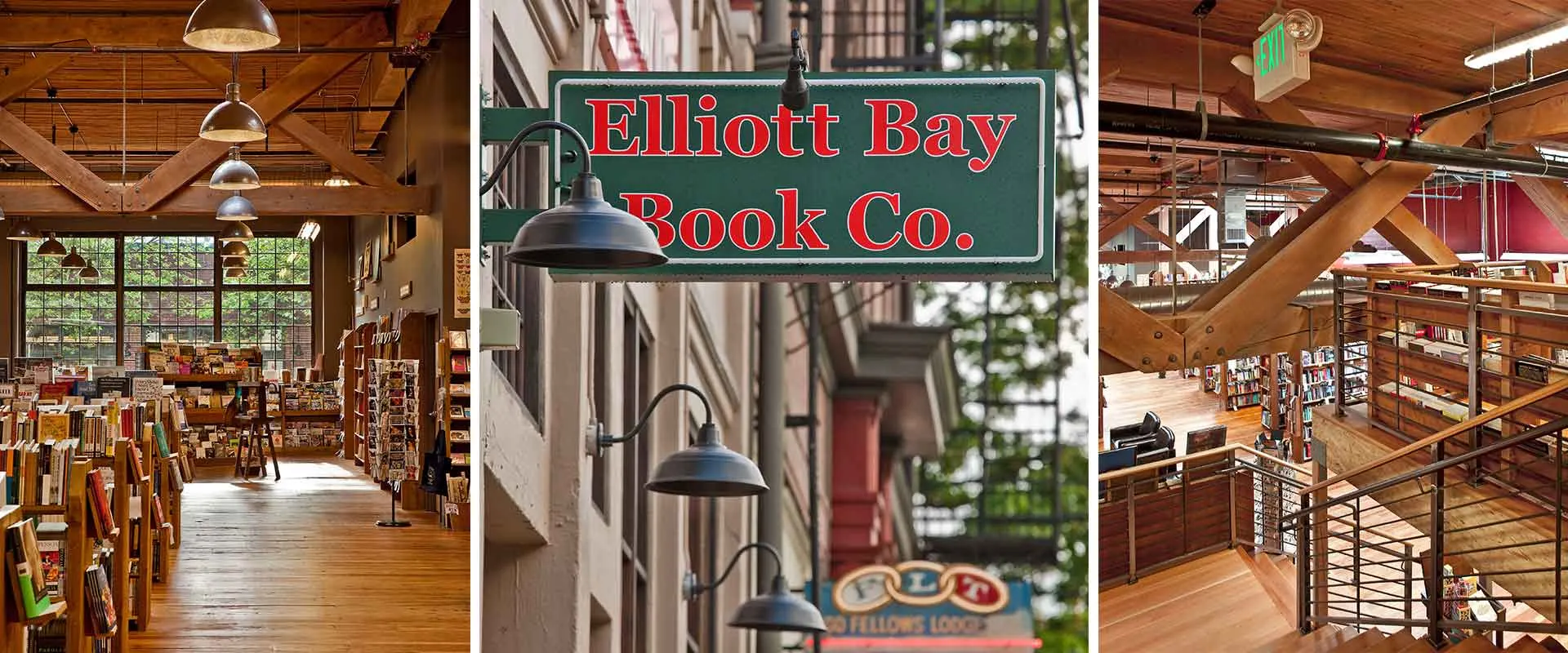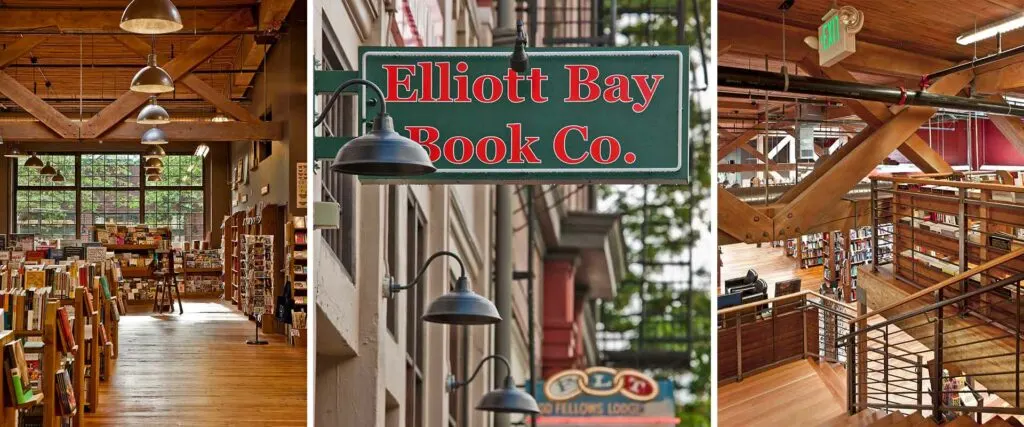 Visiting the bookstore is especially good as a rainy day activity in Seattle. In the Children's section, they have a castle for kids to explore whilst parents browse the books.
Browse through the huge catalogue of new and used books. Check out the events calendar to see if there will be anything of interest going on during your trip.
Timings: 10 AM to 10 PM (Monday to Sunday)
Location: 1521 10th Ave, Seattle, WA 98122, United States
19. Pike Place Market
We took the ferry from West Seattle across to the city. Just a short walk from the waterfront is the infamous and vibrant Pike Market, one of the top things to see in Seattle with kids.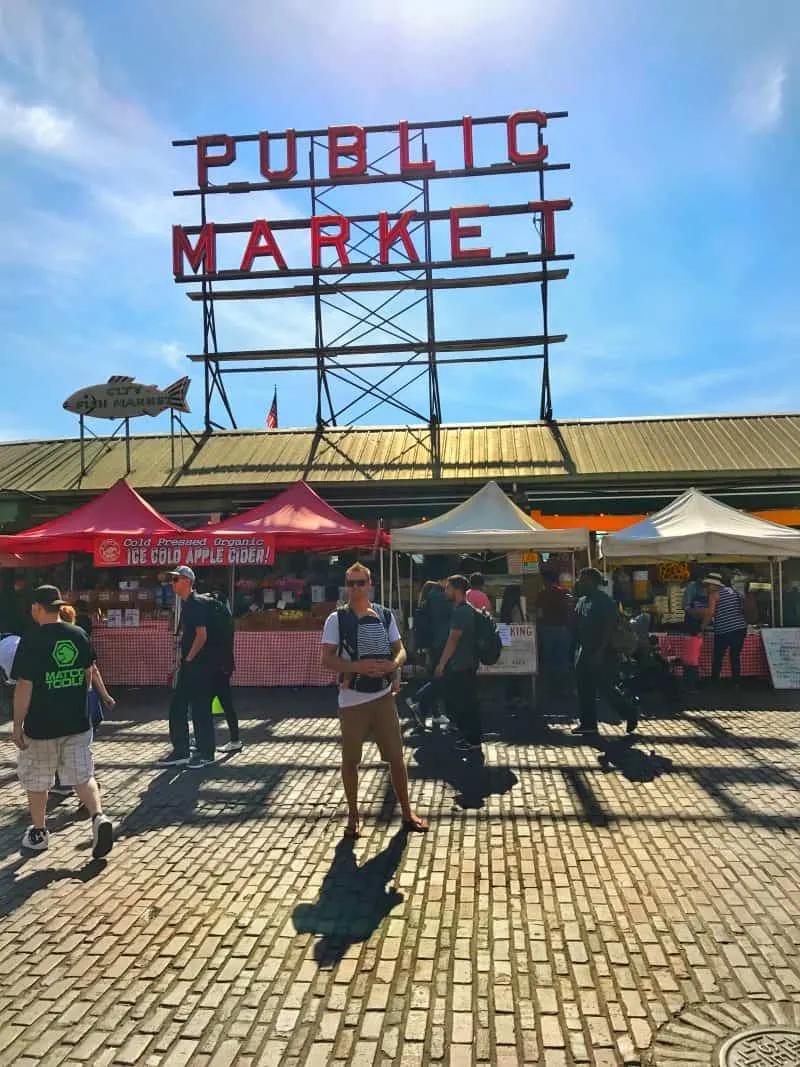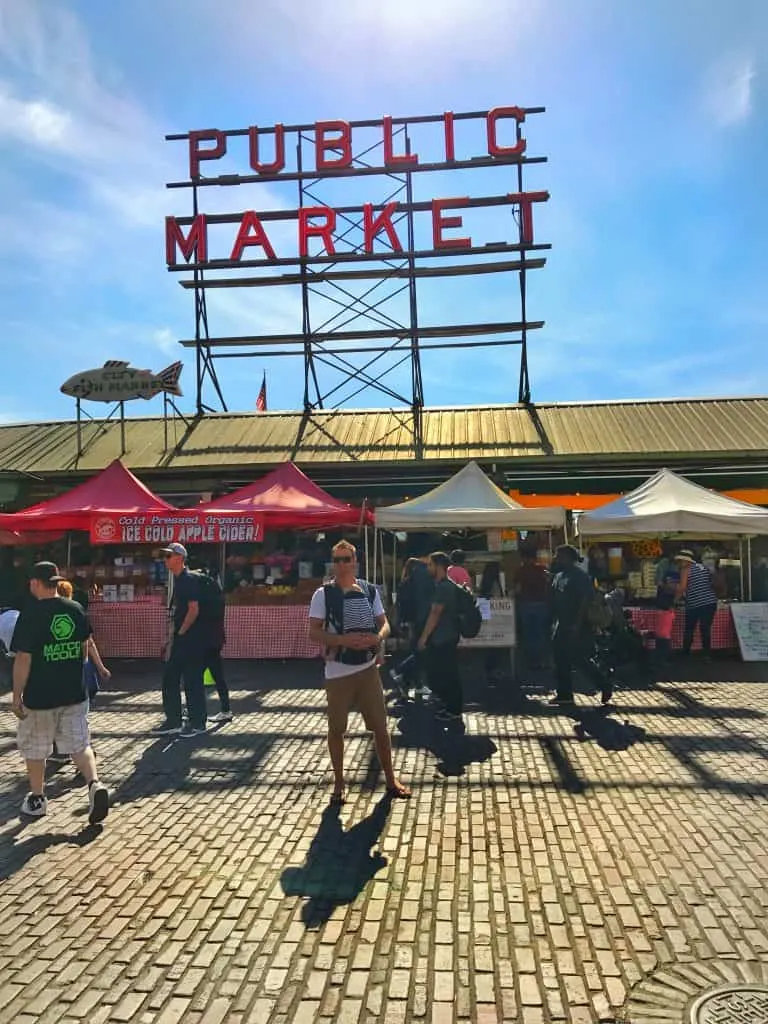 At over a hundred years old, the market is full of history, customs and traditions. With several long corridors and levels, it houses everything from florists and fishmongers to craftsmen and organic farm stands.
Some of the vendors perform whilst serving customers, it is particularly evident in the fishmonger area. It is like a theatrical performance when something particular is ordered. Like a flash mob, market style!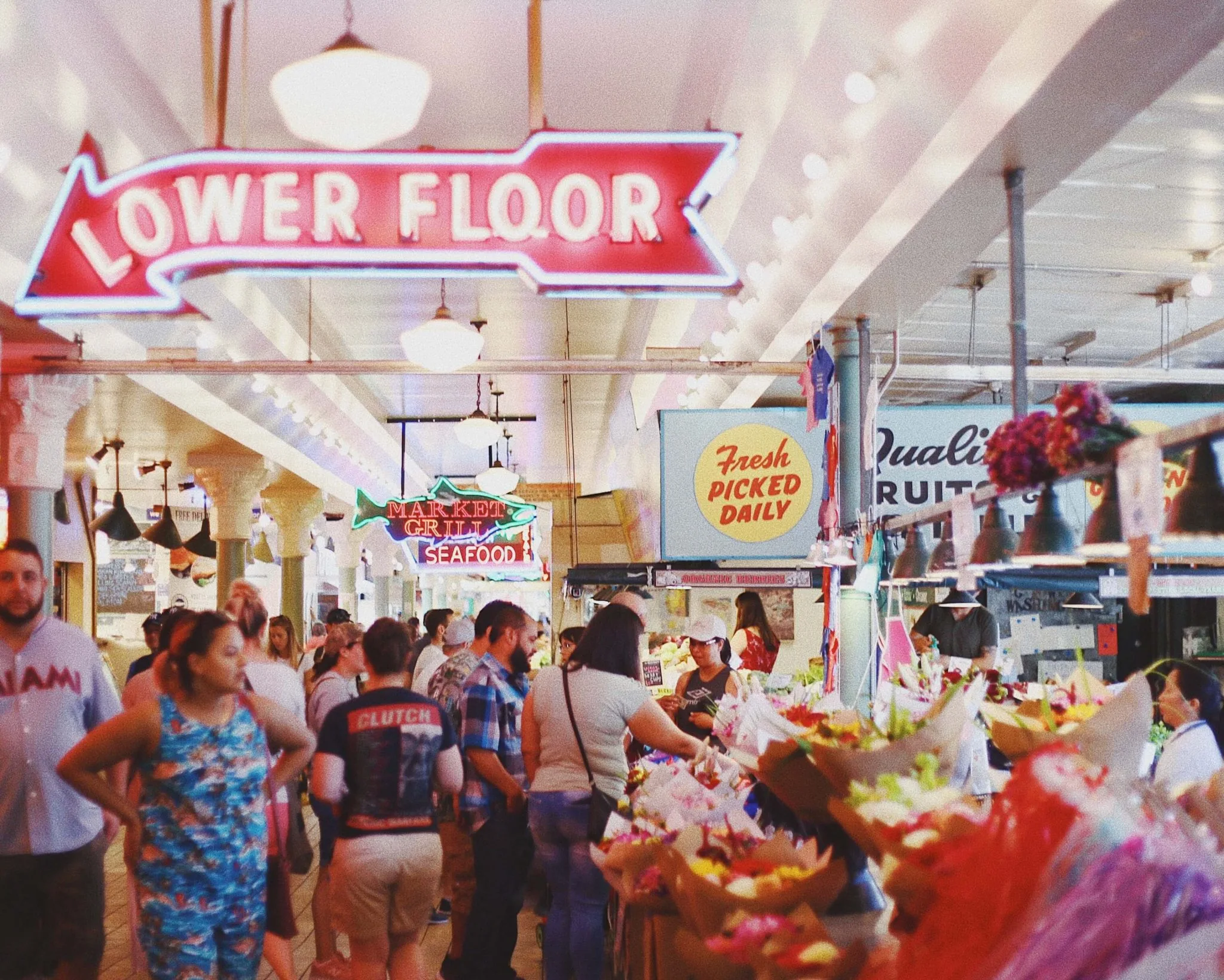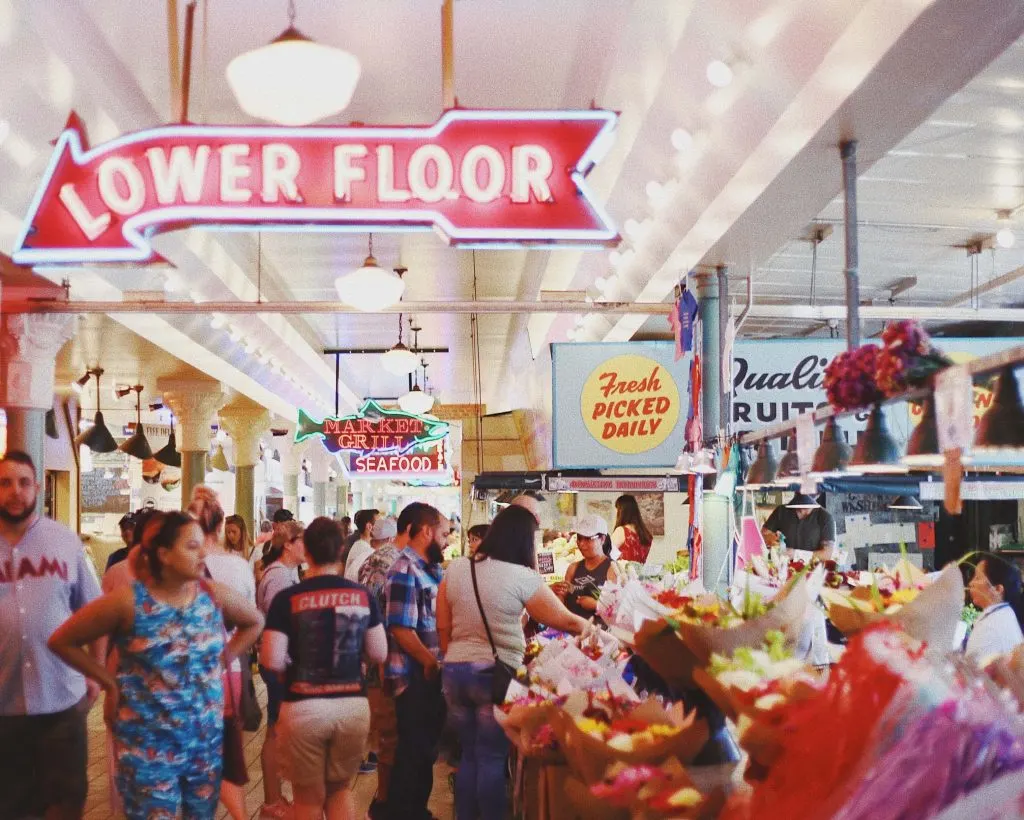 Our kids were so quiet (for a change) going through the market. They were just taking it all in! It's such a sensory experience, everything is stimulating, colourful flowers, food cooking and the hustle of the market.
There are plenty of tours of the market if you are interested in exploring further. With options of tours led by a Chef, a local, or even a doughnut tour. Check out Pike Market tours here.
Location: 85 Pike St, Seattle, WA 98101, United States
20. Rachel The Piggy Bank
One of the best public fundraisers is Rachel the Piggy Bank, also known as The Pig, the mascot of Pike Place Market.
The large bronze cast piggy bank is a popular attraction at Pike Place Market. It has been part of the iconic clock and sign since 1986 and has become a beloved symbol of the Market.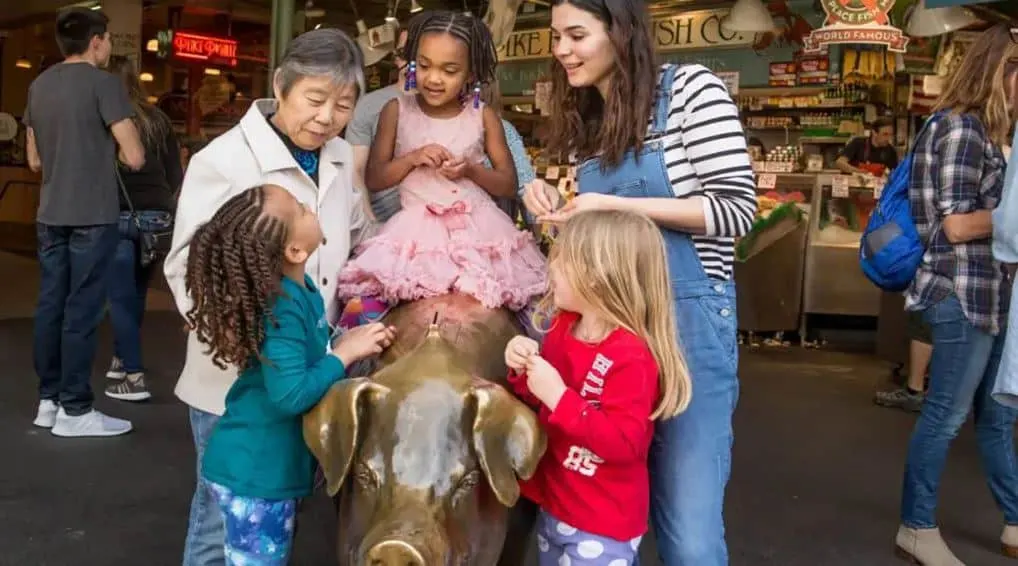 People take pictures with her and drop coins into her back for good luck. Keep an eye out at the corner of Pike Street and Pike Place and spot her under the Market's famous Public Market Center clock and sign.
An entertaining activity for the kids while strolling the Pike Place Market.
Location: 85 Pike St, Seattle, WA 98101, United States
21. Seattle Waterfront
The Seattle Waterfront caught me off-guard. I had no idea what to expect.
Behind the Ferris wheel, there was a band playing, people were lazing around on giant bean bags, and punters were soaking up the sun and drinking craft beer in the many establishments along the waterfront.
It was so much nicer than I had anticipated. West Seattle looked gorgeous from the clear skies, sunny weather and beautiful views.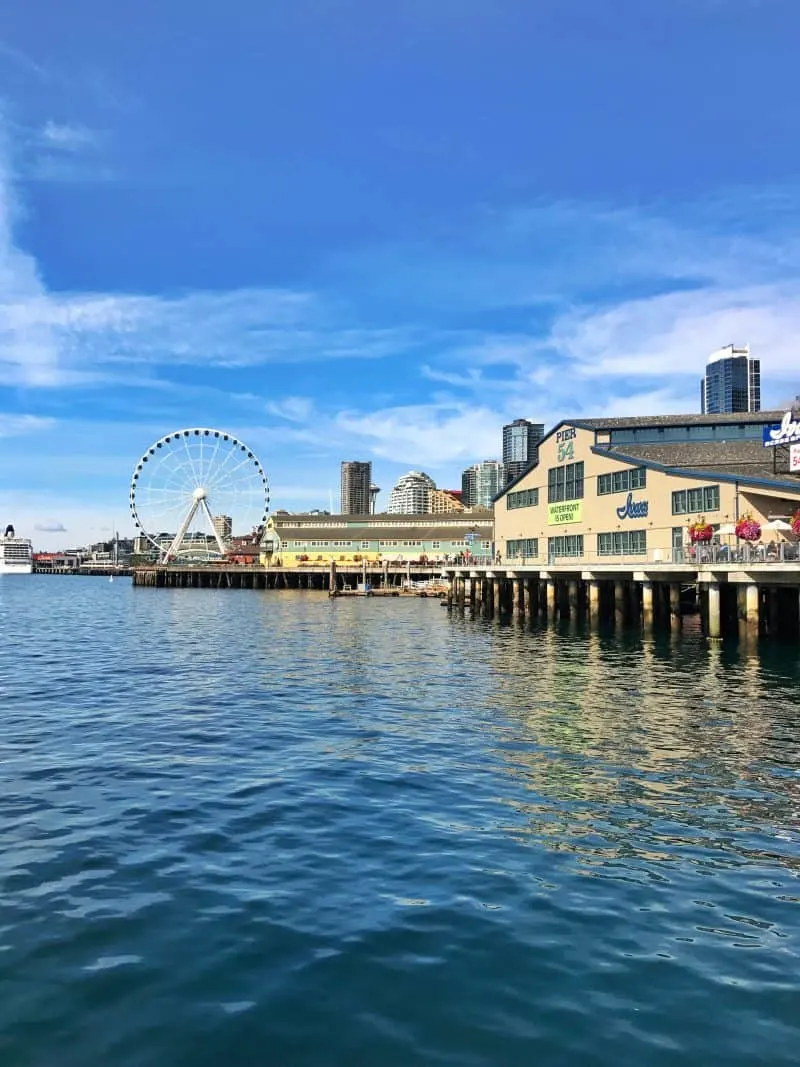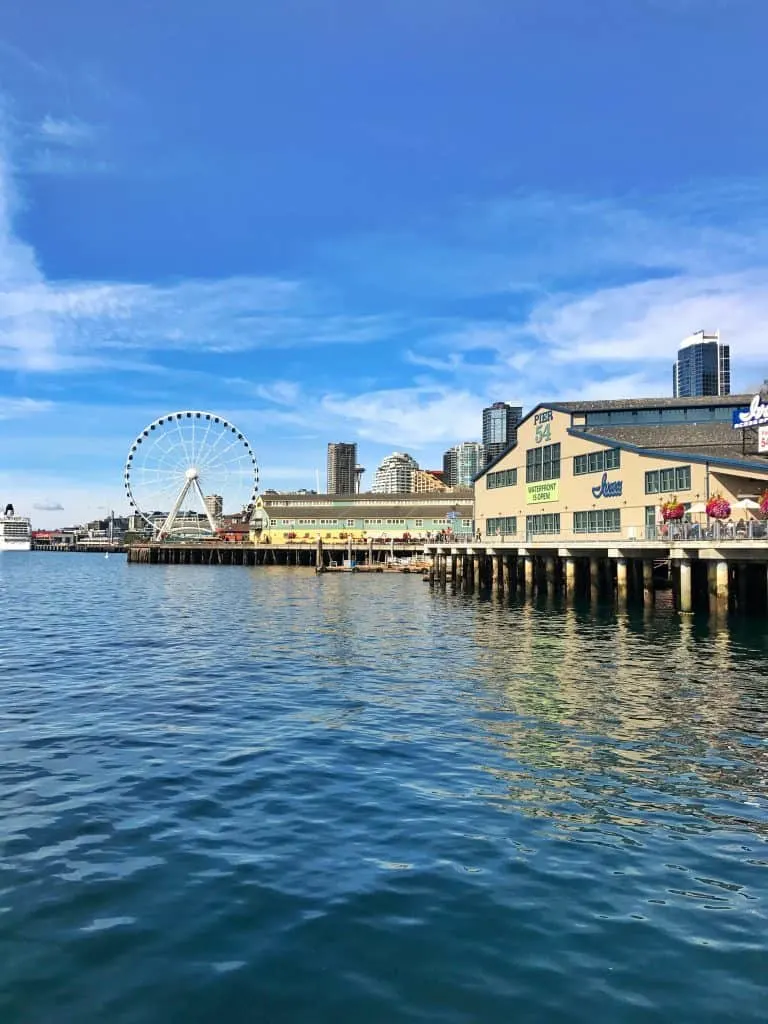 You can also head out on a short sightseeing cruise from the waterfront. Some of the cruises explore the city and some go further out to nearby Islands. Check out some of the Seattle water cruises here.
It was surprising to find out how many islands are just a stone's throw from Seattle. Many are easy to get to from the ferry terminal. One of the most popular is San Juan Island. There are plenty of things to do on San Juan Island, it is worth the trip.
Location: Seattle, WA 98121, United States
22. Indoor Playground
Seattle is known as one of the rainiest cities for good reason. Luckily it is well-equipped with indoor play areas for those drizzly days.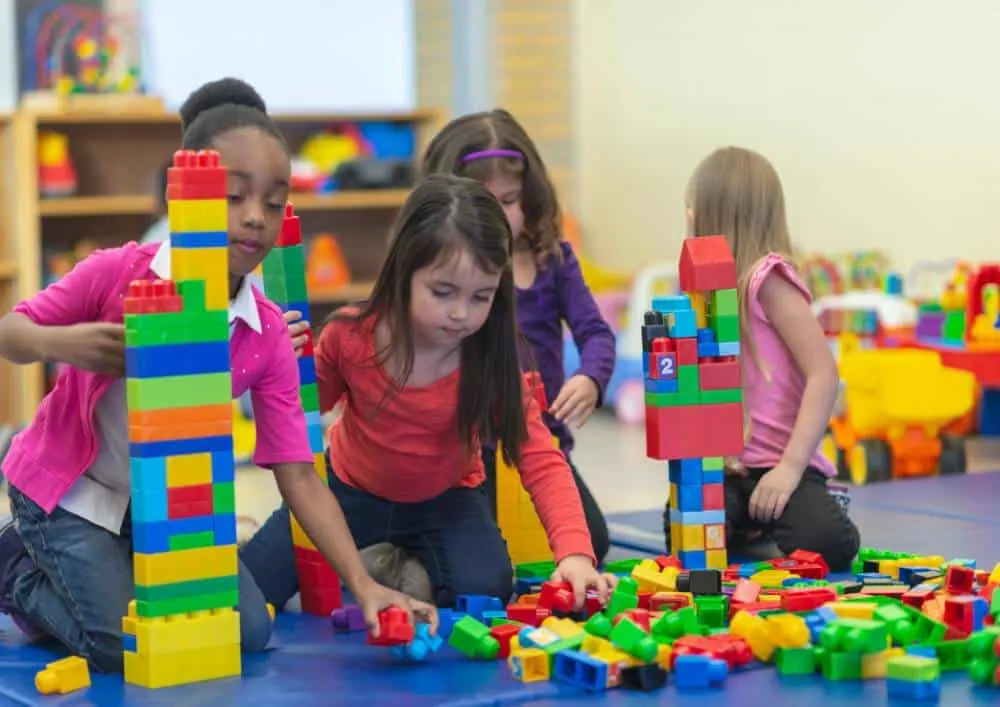 To find the best toddler indoor playgrounds around Seattle, the city has a handy map with all the best play areas marked.
For more information on locating Indoor Tot Gyms and Playrooms.
Day Trips From Seattle With Kids
23. Funko Headquarters And Retail
If your family loves pop culture, you might consider driving up north to Everett about 30 minutes from Seattle, home to Funko Headquarters!
You'll notice the oversized Funko POP as well as characters on the sky bridge and surrounding the building.
Inside, experience a store unlike any other. It's sectioned off into themed areas including DC Comics, Marvel Comics, Star Wars, Harry Potter, Disney and more.
Plus, there's an exclusive line of Wetmore Forest collectables named for the street in which the headquarters resides. It's a mix between a pop culture museum and the coolest gift shop ever.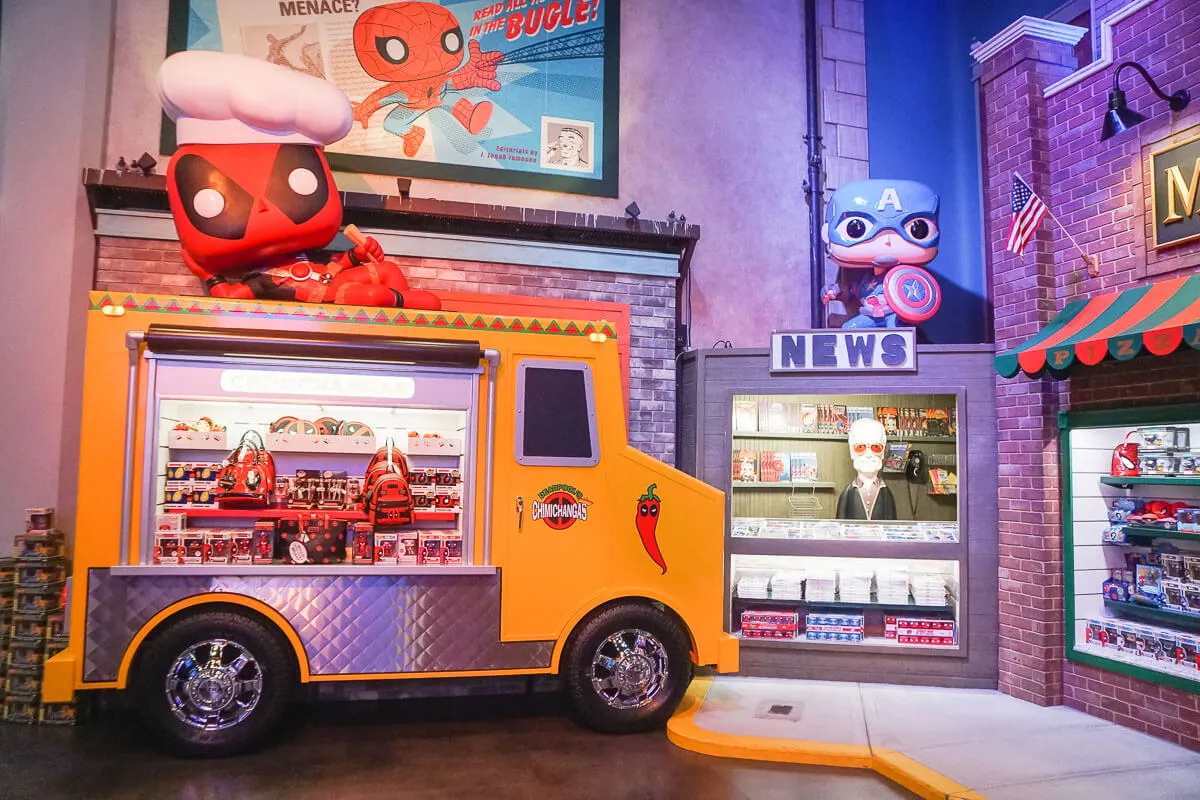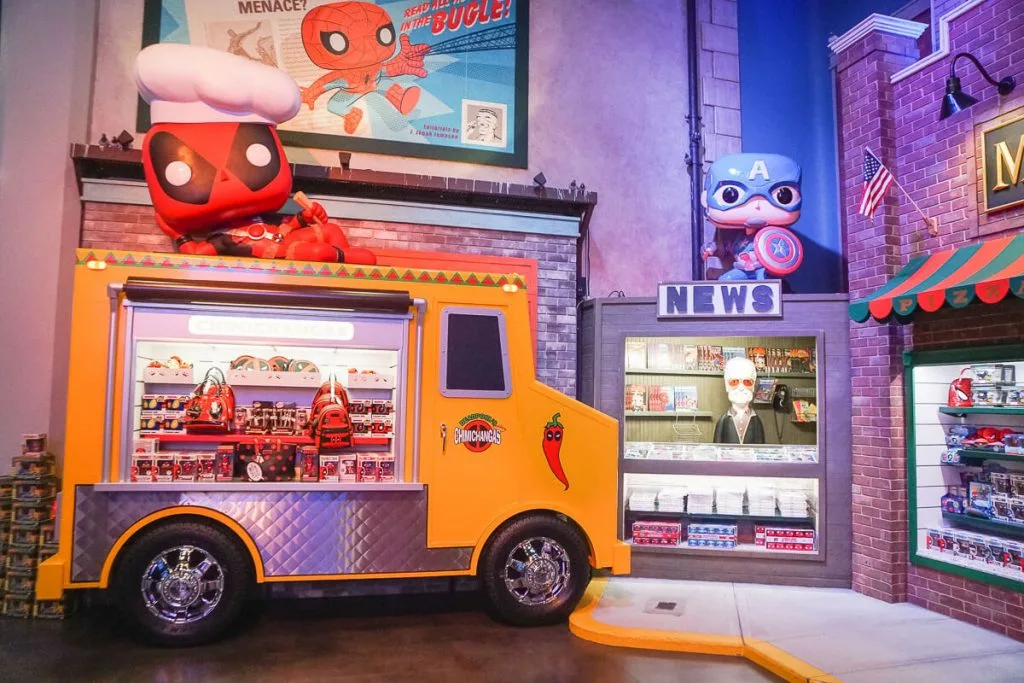 They did an awesome job placing giant Funko characters all over the store.
Kids and adults love sitting in the 1960s-style Batmobile, walking through a Disney castle, exploring Hogsmeade, posing with Elsa and Olaf from Frozen, and meeting Stan Lee at a comic book stand.
One of the most unique things to do at the Funko Headquarters is create your own custom Funko at the POP! Factory!
Choose from an array of pieces to come up with a one-of-a-kind creation! Funko Headquarters is perfect for families with kids of all ages, even teens.
Timings: 11 AM to 6 PM (Monday to Sunday)
Location: 2802 Wetmore Ave, Everett, WA 98201, United States
24. Wild Waves Theme & Water Park
If you are headed to Seattle in summer, a visit to Wild Waves Theme and Water Park is a lot of fun. The park has over 40 rides, attractions and water activities.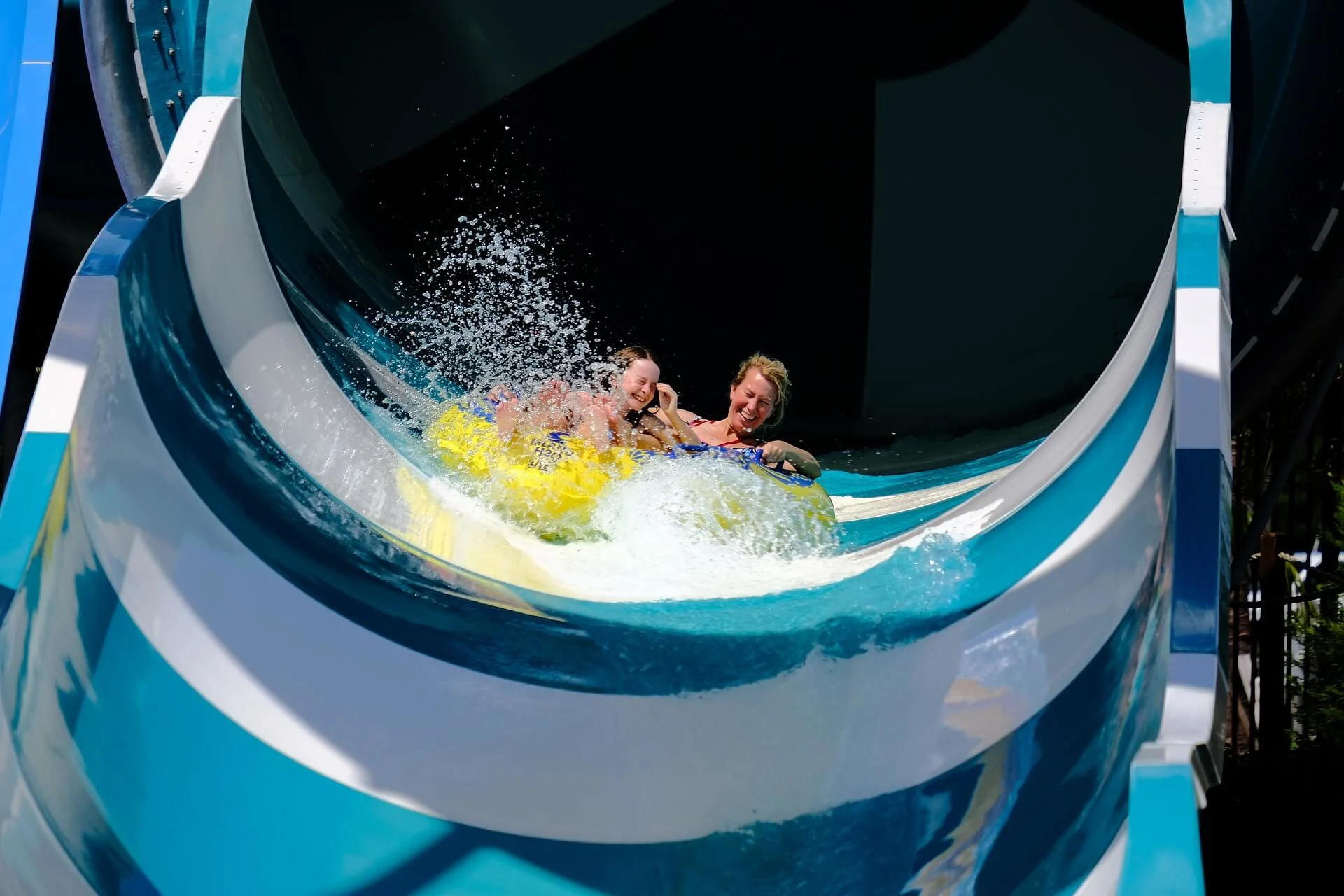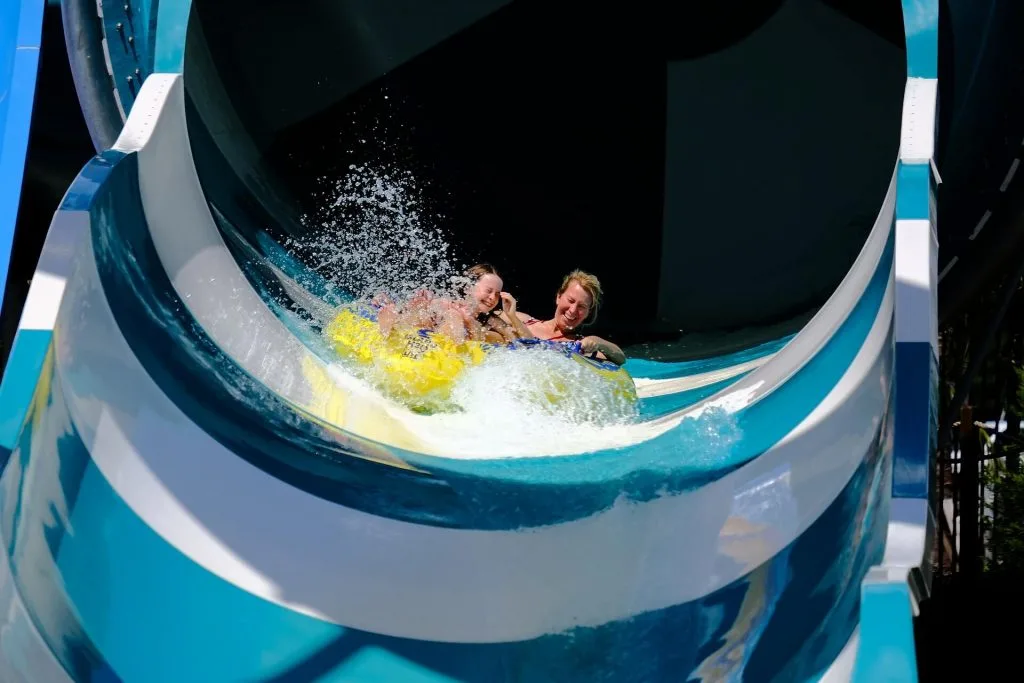 With plenty of ride options for every age and fear level, it can be enjoyed by the whole family.
Rides are as tame as the lazy river and as scary as log flume rides plunging 50 feet into the water. They also have some classic roller coasters for those who don't feel like getting wet.
The Water Park is open from the last week of May until the first week of September and weekends in October for the Halloween festivities.
For more information and Wild Waves schedule.
Price: $49.99 plus tax for Single Day Tickets (over 48″)
$34.99 plus tax for those under 48″ and over 65 years of age.
Timings: 11 AM to 6 PM (Monday to Thursday)
11 AM to 7 PM (Friday to Sunday) and until 8 PM in July.
Location: 36201 Enchanted Pkwy S, Federal Way, WA 98003, United States
25. Hike Mount Rainier
Mount Rainier is a truly iconic place to visit near Seattle. There are plenty of easy trails to take in the beauty of tall trees, wildflowers, viewpoints and more.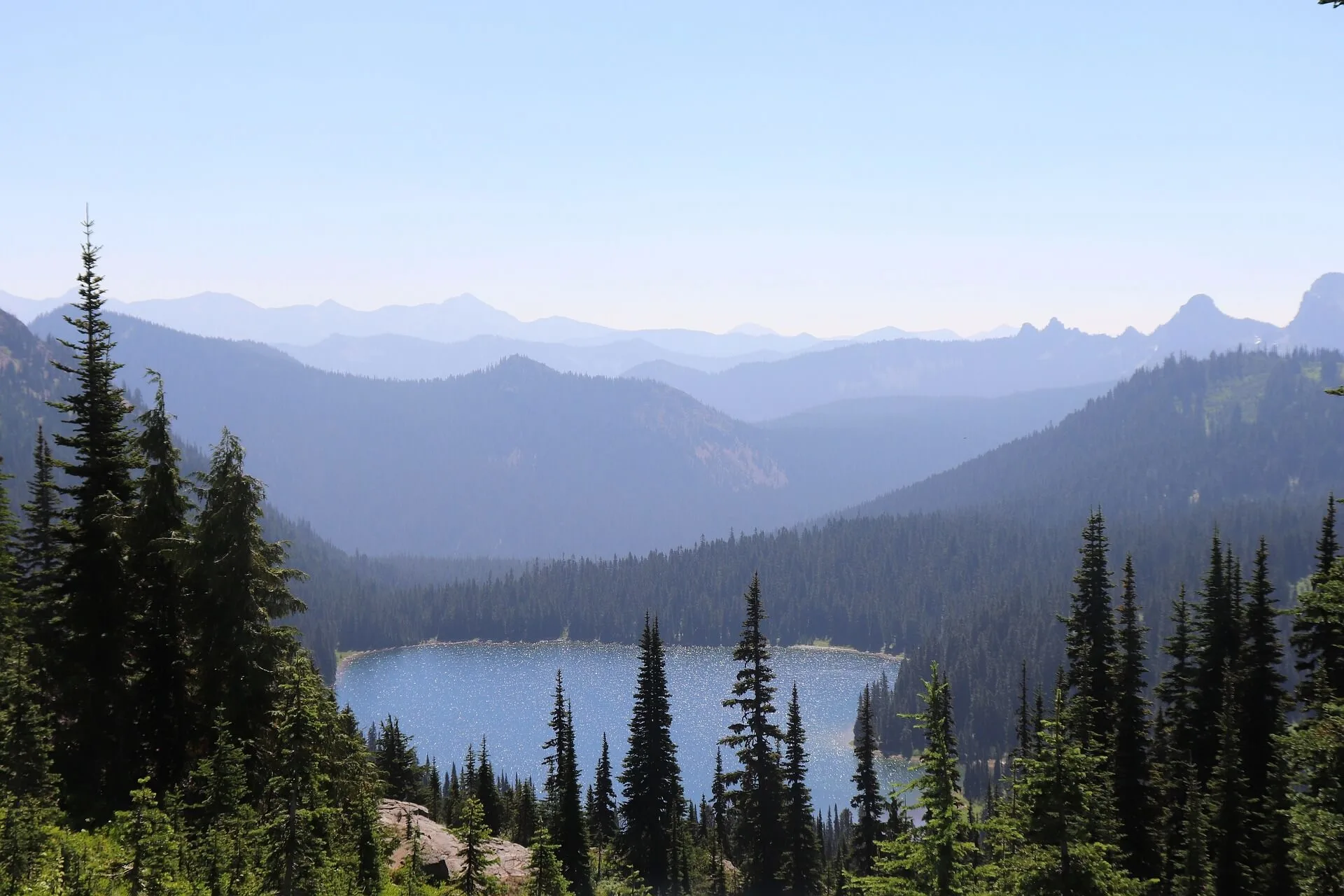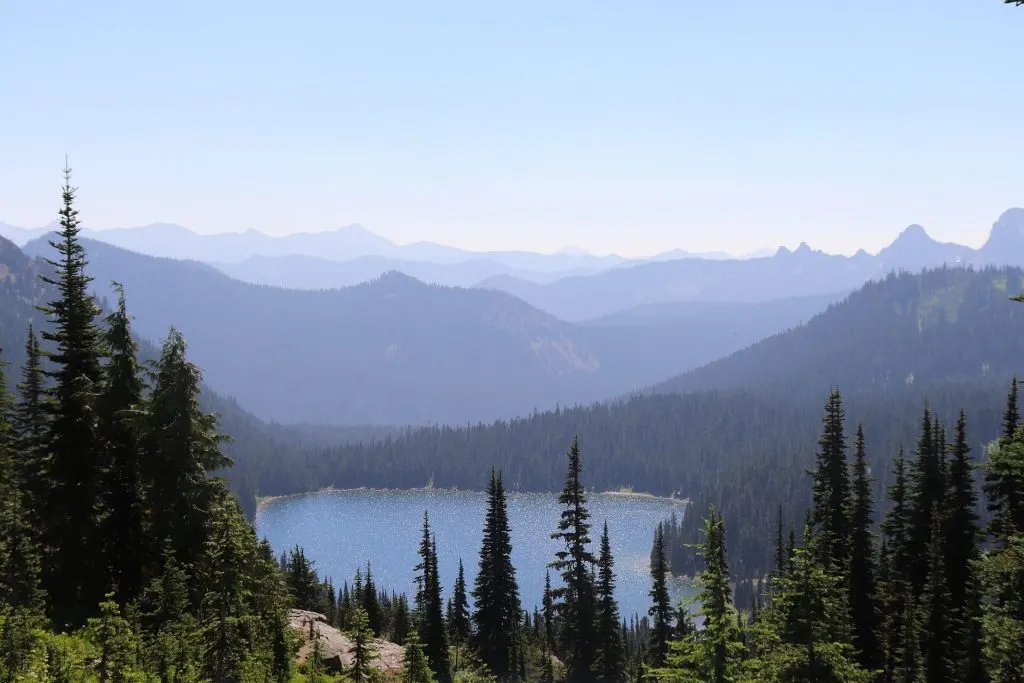 Two of the best spots for families are Ohanapecosh and Paradise. From Ohanapecosh there are plenty of easy trails that will take you past canyons, lakes, rivers, sky-high trees, and hot springs.
Ohanapecosh also has a great Visitors Center with lots of hands-on exhibits.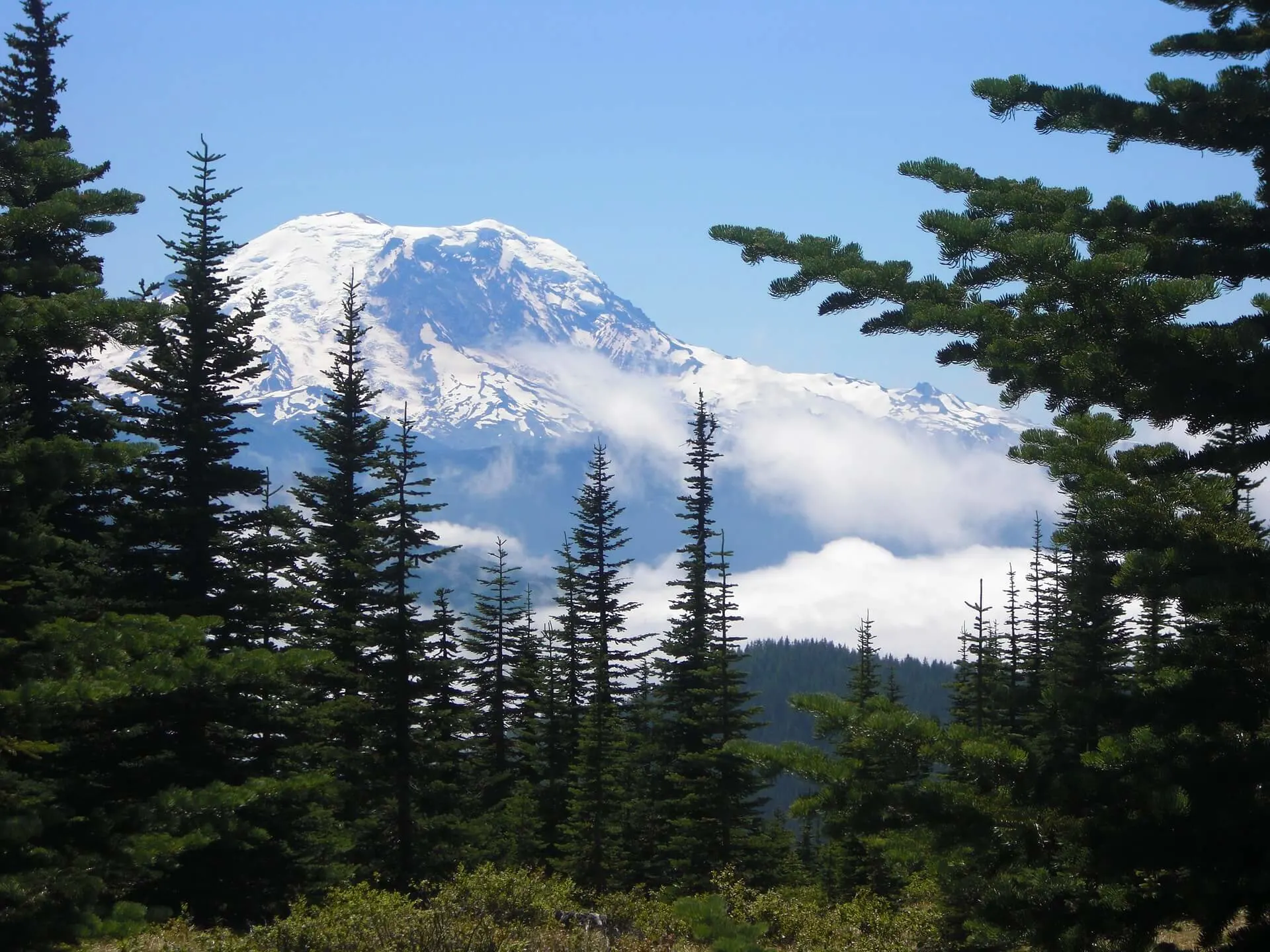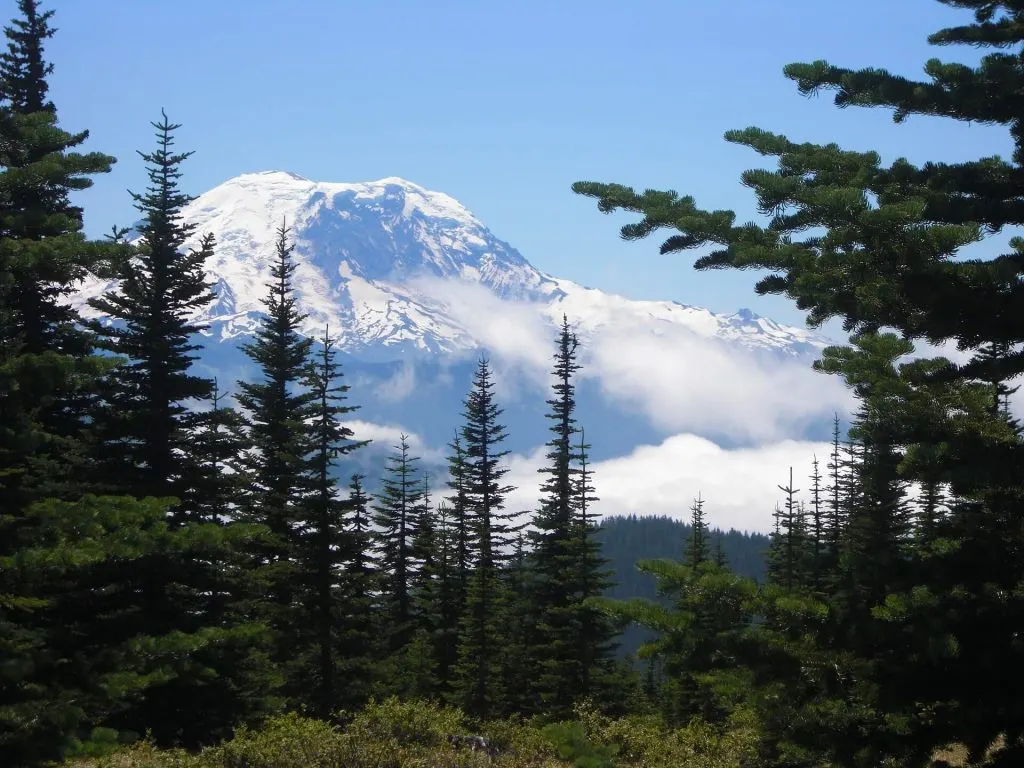 Paradise is best known for its scenic views and fields of wildflowers. If visiting off-season is on the cards, The area is best known for some top winter activities like snowshoeing, cross-country skiing and tubing.
There are some great tours of the national park. Check out some of the guided tour options. Most include pick up and drop off.
If you prefer to have a car and do the trip yourself, find the best prices on rental cars here.
Another exciting way to experience Mt. Rainier is with a Seaplane Tour departing from Lake Washington, just 17 minutes north of Seattle.
26. San Juan Whale Watching Tour
Seattle is a fantastic place to spot whales and other sea life in their natural environment. Hop on a ferry tour, to see birds, seals, porpoises, sea lions and of course hopefully whales during the right season.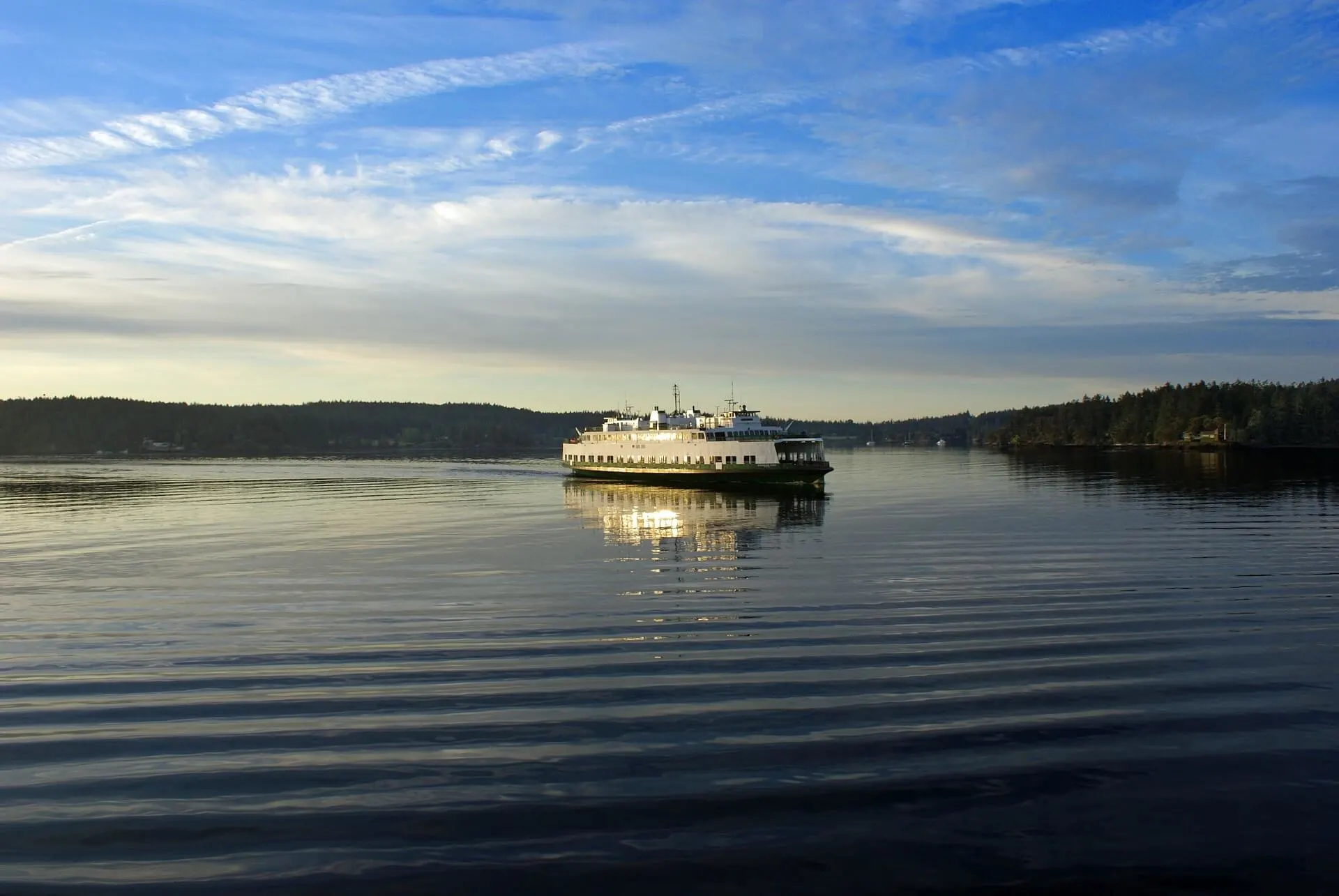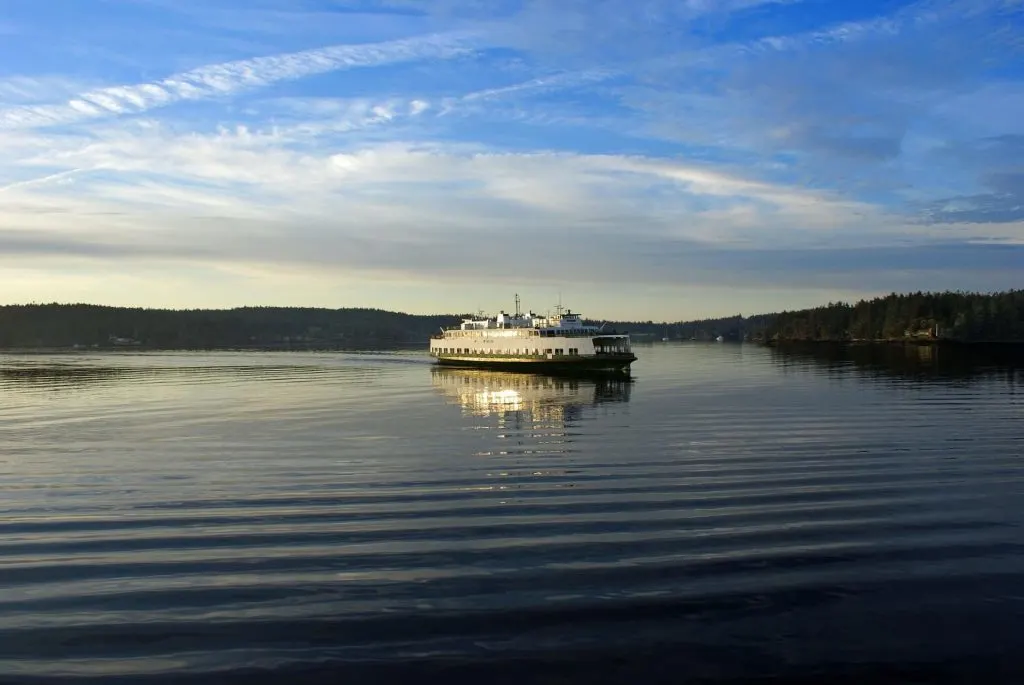 At the end of the ferry ride you get to explore Friday Harbour on San Juan Island. Once you are at San Juan Island you can visit the vineyards, and lavender farm, hike or explore the beaches.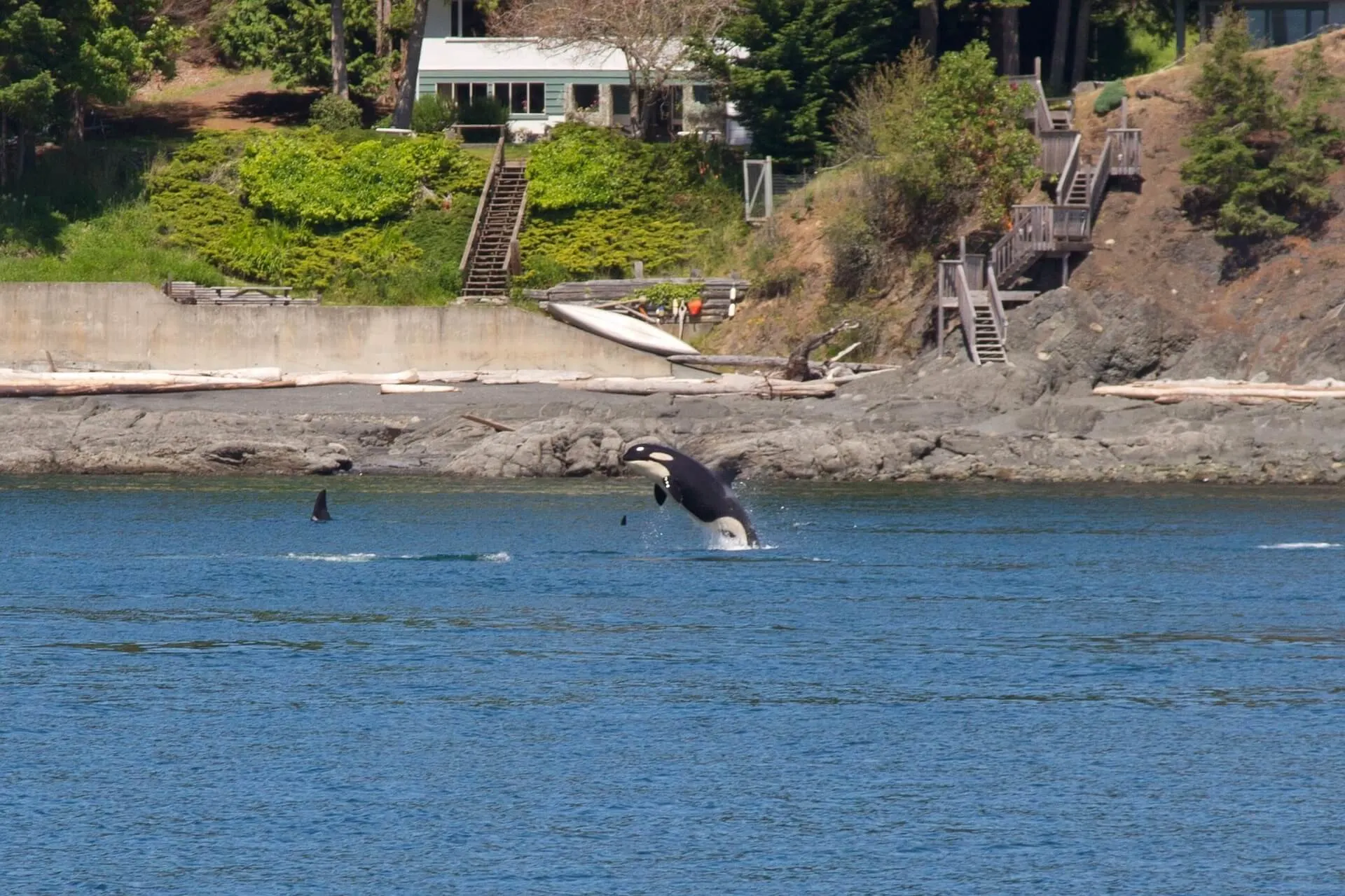 It is worth visiting Lime Kiln State Park to spot some Orca whales. Even if you don't see the whales, the dramatic views across the Haro Strait towards Vancouver Island and the Olympic Mountains are pretty incredible.
Find out more about the Whale Watching Tour.
Where To Stay In Seattle With Kids
Southcenter Courtyard Marriott
Southcenter Marriott is about twenty minutes from Downtown Seattle. It's a good location if you intend to rent a car since it is not right in the centre. Driving around Downtown Seattle is pretty difficult.
The room was massive, it was like a suite connected by a second bedroom. It was perfect for us because we could chill out in the evenings whilst both kids were asleep in separate rooms.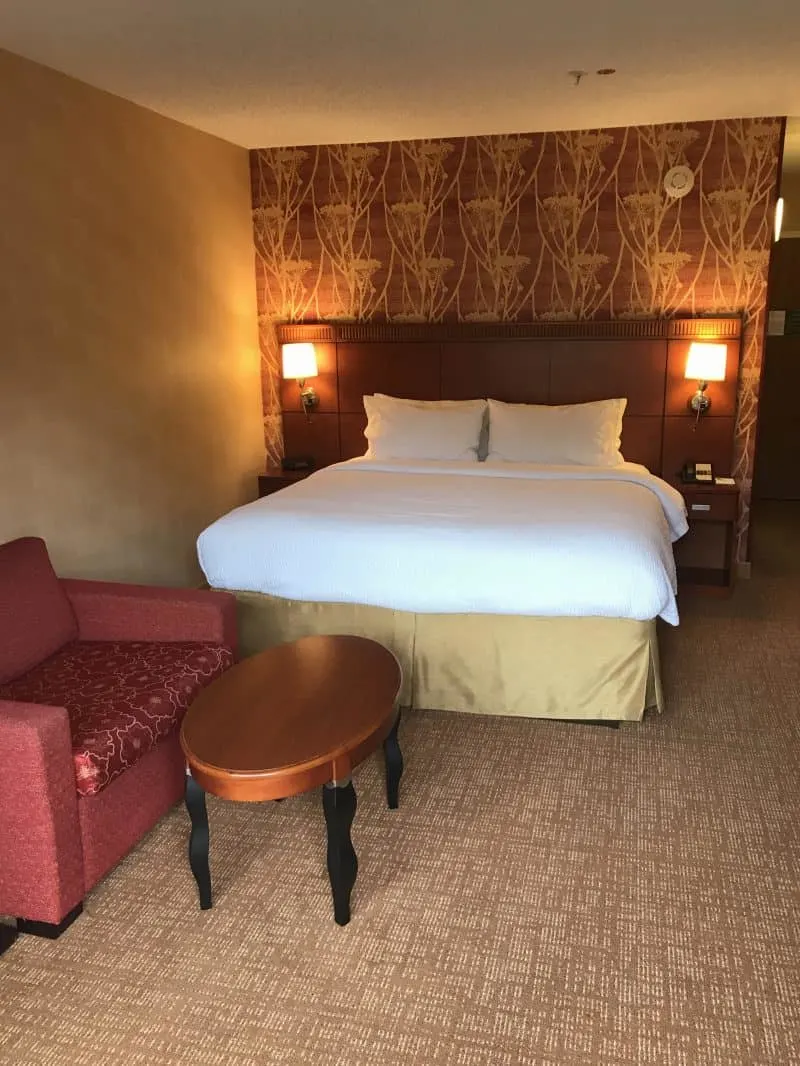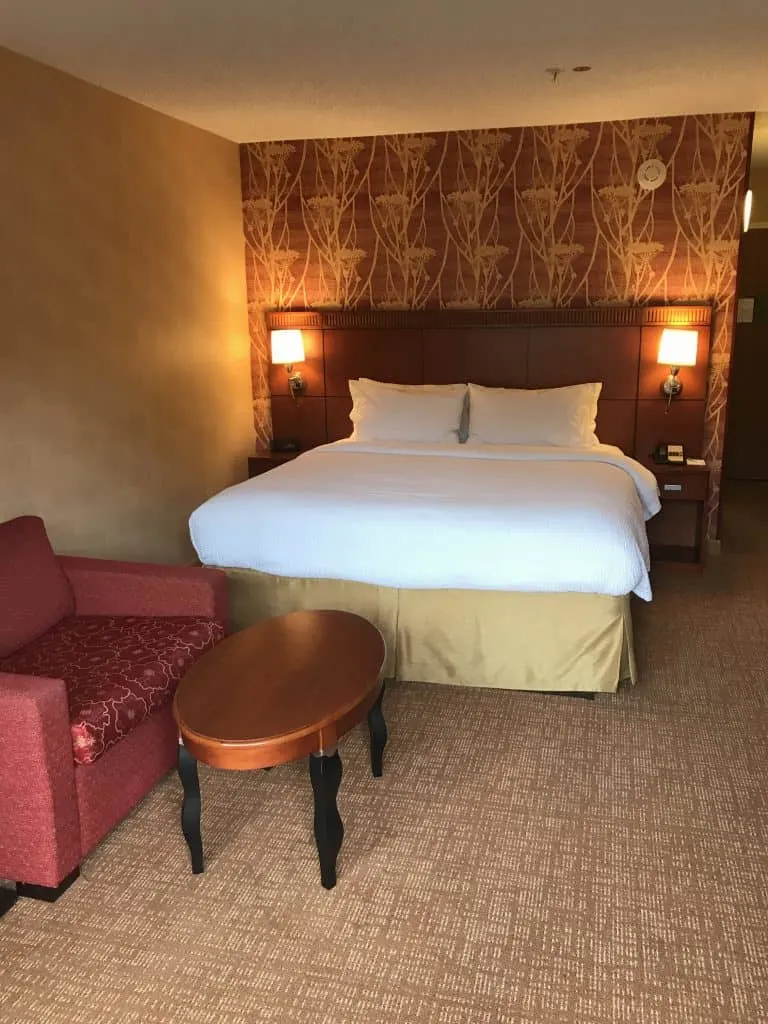 The hotel is based around a garden courtyard and also has a swimming pool and hot tub.
In the lobby, they had a bistro-style cafe. Meals can be ordered at the counter, it's all quite simple foods like sandwiches and burgers. In the morning they had cereal, freshly chopped fruits and yoghurt pots.
I haven't been to a hotel before where they use this style of service. It was simple but perfect for what we needed, especially as we could take breakfast away when we had a busy day of sightseeing planned.
There is a Westfields shopping centre less than a three-minute walk from the hotel. It has lots of shops and restaurants which was really helpful.
The Mexican restaurant at the entrance is really good if you are looking for somewhere nearby to eat.
For bookings at Southcenter Courtyard hotel here.
The Mediterranean Inn
If you are looking for a decently priced hotel smack in the centre of things, The Mediterranean Inn is definitely one to consider. It's only a ten-minute walk from the Space Needle and many of the rooms have stunning views of the city.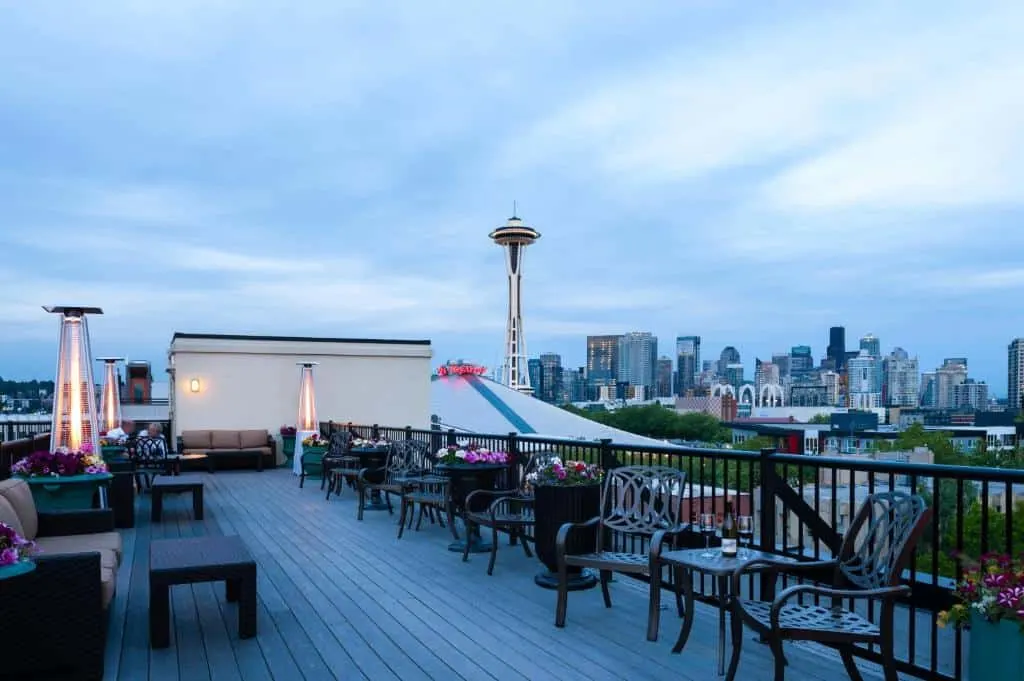 Public transportation is conveniently located right nearby and most attractions are within walking distance.
However, if you do arrive with a car, it's worth noting parking at the hotel is pay-and-park and on the pricey side.
All rooms come with a flat-screen TV, a full-sized work desk, a microwave, a small refrigerator, a coffee maker, and a kitchenette, which we find immensely helpful for feeding little ones at odd hours and keeping travel costs low.
En-suite bathrooms are also available for convenience.
Book a stay at The Mediterranean Inn.
Four Seasons Hotel
If you are looking for a more high-end option, the Four Seasons Hotel provides stunning, family-friendly accommodation.
Located in Downtown Seattle, it's less than a five-minute walk to Pike Market and the Art Museum.
Enjoying the four seasons rooftop infinity pool overlooking the water and the outdoor fireplace.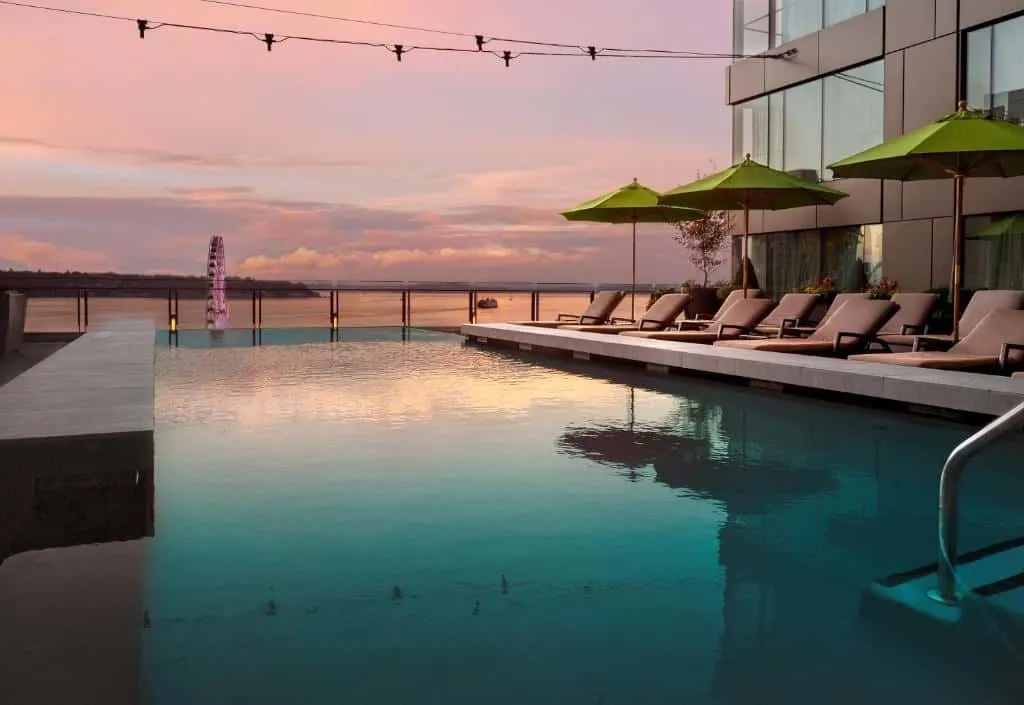 The hotel has a babysitting service on hand allowing parents to enjoy some of the facilities such as the hot tub kid-free.
They have family-specific rooms. The two-bedroom deluxe Elliott Bay suite is ideal for families with kids.
The hotel tries to stay true to the location by bringing Pacific Northwest design into the rooms as well as local ingredients and cooking techniques to your plate.
Book a family staycation at The Four Seasons Hotel when visiting Seattle with kids.
Dining In Seattle With Kids
Marination Ma Kai
Besides picking up bites to eat in Pike Market and near our hotel, we had an amazing lunch at Marination Ma Kai. It's a restaurant right next to the West Seattle ferry port and it serves a fusion of Hawaiian and Korean food.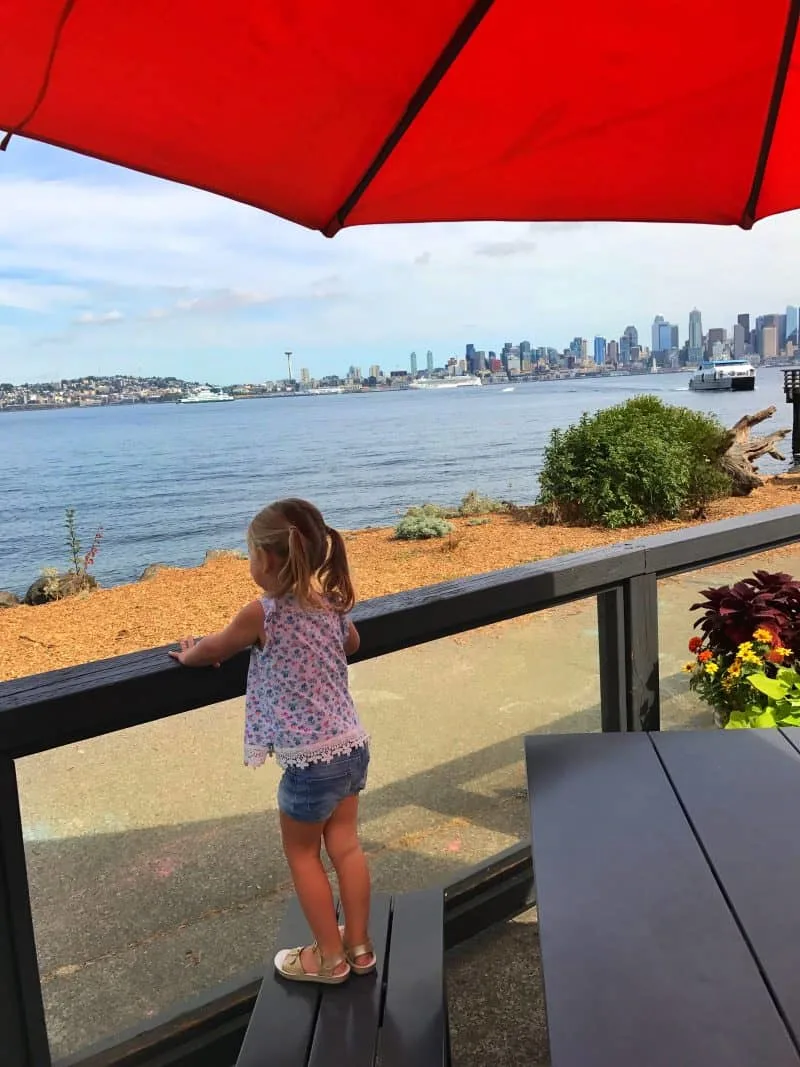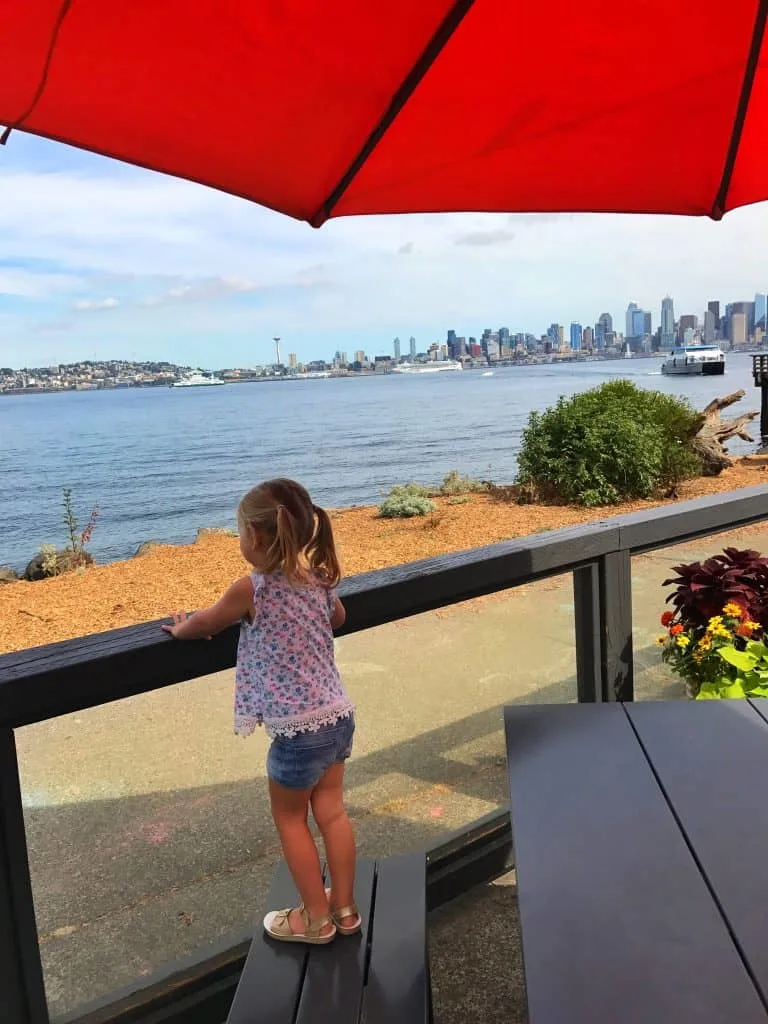 It seems to be quite a hit with locals. Marination started off serving from a truck a few years back and has since added the restaurant to its brand due to its success.
The Aloha sliders are so good and a must-try. They have an outside area with some colourful umbrellas for shade. The views of the city are incredible.
Timings: 11 AM to 8 PM (Monday to Thursday) and 9 PM on Friday
9 AM to 9 PM (Saturday and Sunday)
Location: 1660 Harbor Ave SW, Seattle, WA 98126, United States
The Cafe Flora Family Restaurant
With classic favourites and creative dishes, The Cafe Flora Family restaurant offers something for everyone.
The thoughtful touches such as the play area, step stools and crayon cups make it an excellent spot for families with young children.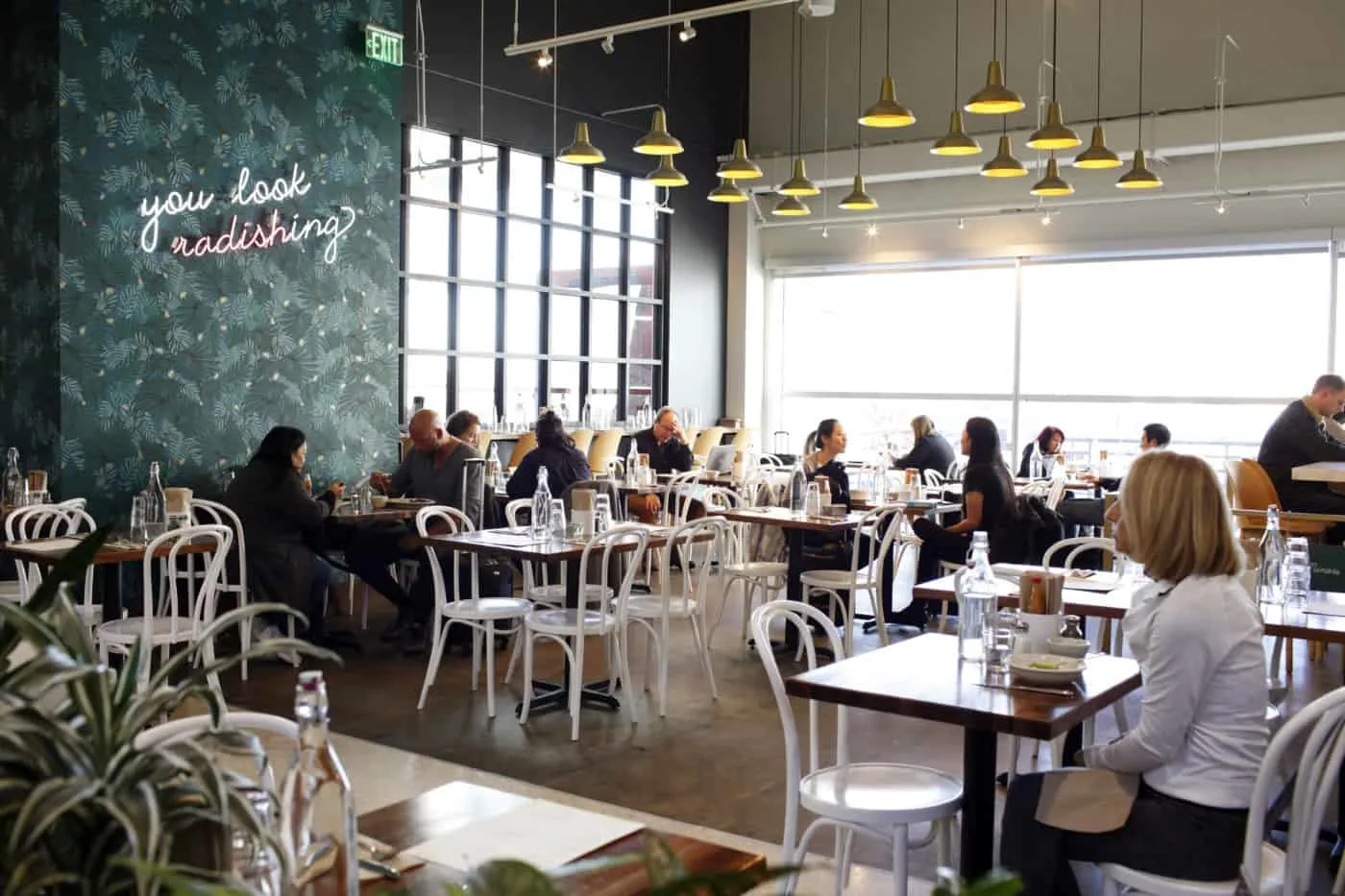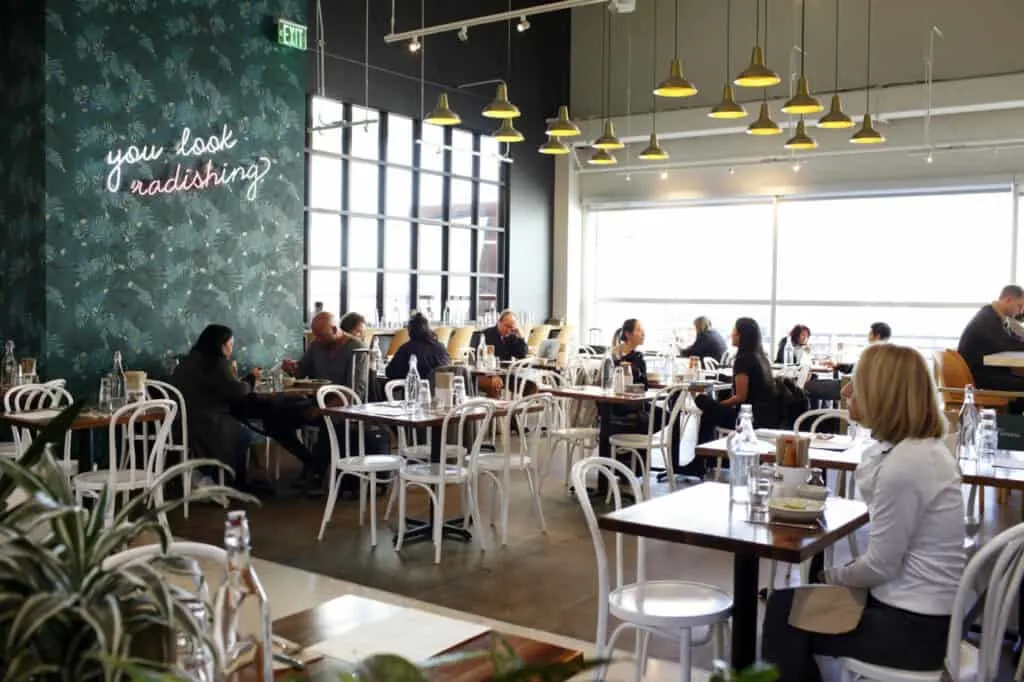 Although it's a vegetarian restaurant, the tacos are a great combination of savoury flavours, while the biscuits and gravy provide a warm, comfort food option.
The vegan cinnamon rolls are delicious! My kids always love cinnamon rolls!
With calming water features, foliage and plenty of natural light seeping through the dining area, the restaurant is ideal for families visiting Seattle with kids.
Timings: 9 AM to 9 PM (Monday to Friday)
8 AM to 2:30 PM and 5 PM to 9 PM (Saturday and Sunday)
Location: 2901 E Madison St, Seattle, WA 98112, United States
Fun Seattle Facts For Kids
Kids love facts right? I always find my kids remember the craziest information from our travels. Here are some interesting facts about Seattle for kids.
New York was originally the name of Seattle.
Seattle has a Gum Wall splattered with used chewing gum. Located under Pike Place Market in Downtown Seattle, with over 100,000+ pieces of gum and counting, this is quickly becoming a tourist favourite.
Located inside Café Racer in Seattle, The Official Bad Art Museum of Art is a favorite of people who appreciate visions of the absurd.
There is a building in Seattle known as Darth Vader. At Fourth & Blanchard, this all-black, angular building gets its name because it looks like Vader's iconic helmet.
Seattle has an 18-foot troll that has made the Aurora Bridge its permanent residence. It is also known as the Fremont Troll.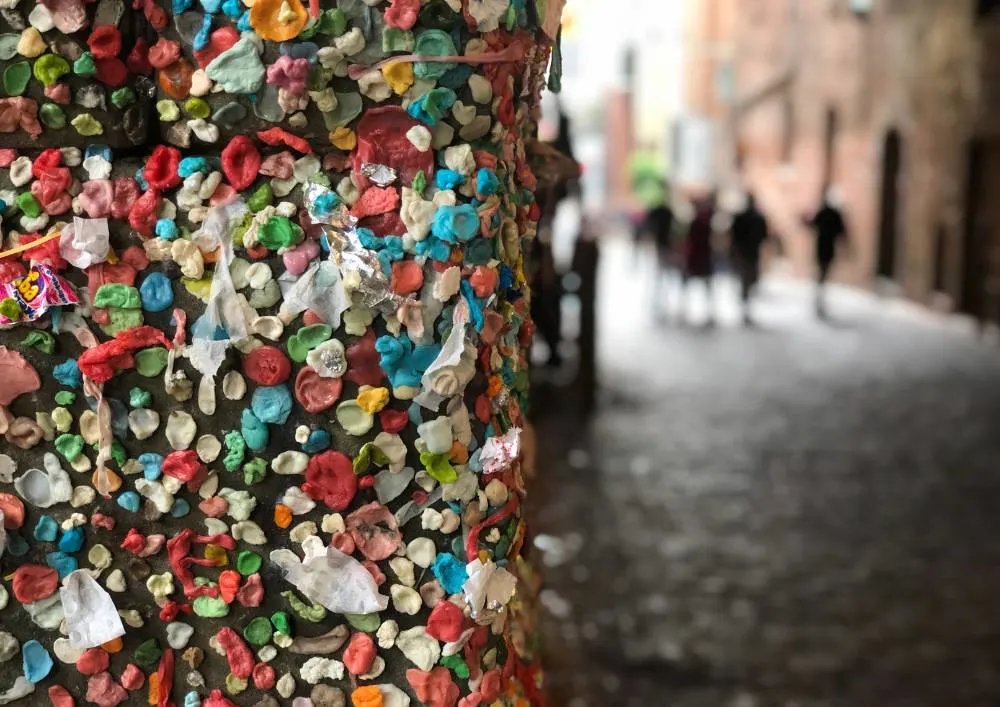 Ready to book your trip? Find the best prices on flights, hotels, travel insurance, and rental cars!
Have you found Seattle with kids useful? Leave a comment, I love hearing from you.
Disclaimer: This post about Seattle with kids contains affiliate links, by using them it will not cost you any extra. We will receive a small commission to keep us writing.
You may also Like:
Best Pumpkin Farms In California
Guide to pumpkin picking in Florida
Best All-Inclusive Resorts for Families