Olympic National Park is a United States National Park that covers an area of about 2,400 square miles. This Olympic National Park itinerary covers the best things to see and do no matter how long you plan to stay.
National Parks are a great way to get away from the hustle and bustle of the everyday world.
They allow visitors to explore nature and learn about their country while enjoying majestic views. Olympic National Park is one of the most beautiful parks in the U.S with over three million visitors every year.
It is located on the Olympic Peninsula in Washington State with plenty of towns to stay in nearby. It was made a national park back in 1938 and it is home to some incredible wildlife, such as elk, brown bears, grey wolves, cougars, and bald eagles that live there year-round.
The park has some incredible hiking trails that offer amazing views of rainforests with moss-covered trees and rocky cliffs with waterfalls flowing down them.
On top of all this natural beauty, it also houses many ancient petroglyphs. There is no denying that this National Park is seeped in history with many tribes having traditional associations to the land.
With so much to see and do below is a list of what you should squeeze into your Olympic National Park itinerary. No matter where you are coming from, whether you are visiting Olympic National Park with kids or how long you are staying, this guide has you covered.
Olympic National Park 3 Day Itineary
Speak to anyone who has been to Olympic National Park and they would normally recommend that you spend at least three days exploring the park.
In fact, more than likely they would recommend more but any less and it is difficult to squeeze it all in.
Even though three days doesn't sound like a lot, you can still experience a little bit of each of the areas of the park. Most definitely you want to a trip to the coast, a hike in the rainforest and a view of the mountains.
It would also be ideal to discover a little more about the park and its history.
To make the most of your time there, you should start your Olympic National Park itinerary the moment you step into the park.
Take your time to stop and enjoy the view. If it is already mentioned in the itinerary then feel free to tick it off your list.
Olympic National Park Itinerary Sol Duc Falls
The first day of your Olympic national Park itinerary is all about finding your bearings and learning about the park. Factoring in travel time it is likely that you arrive at the park around lunchtime.
The first thing you want to do is set up your base. This could be actually setting up your tent, choosing a place to park your RV or simply dropping your bags off at your hotel or holiday home. Then grab a bite to eat.
On the first day, it is best to bring a picnic with you and eat as there is a lot to do.
Once you have sorted that out it is time to get to know the park a bit better. There is no better way to explore Olympic National Park than on foot.
Without wasting any time this Olympic itinerary is going to squeeze in two short and sweet hikes to your first day.
Head to the Hot Springs and Resort and park your car. There is a parking lot at the end of Duc Hot Springs Road and where your trail to Sol Duc Falls begins.
The trail is very easy and less than two miles. It won't take long to complete, but you are sure to spend time taking in the spectacular waterfall at the end.
Find yourself a spot on the wooden platform and be on the lookout for rainbows.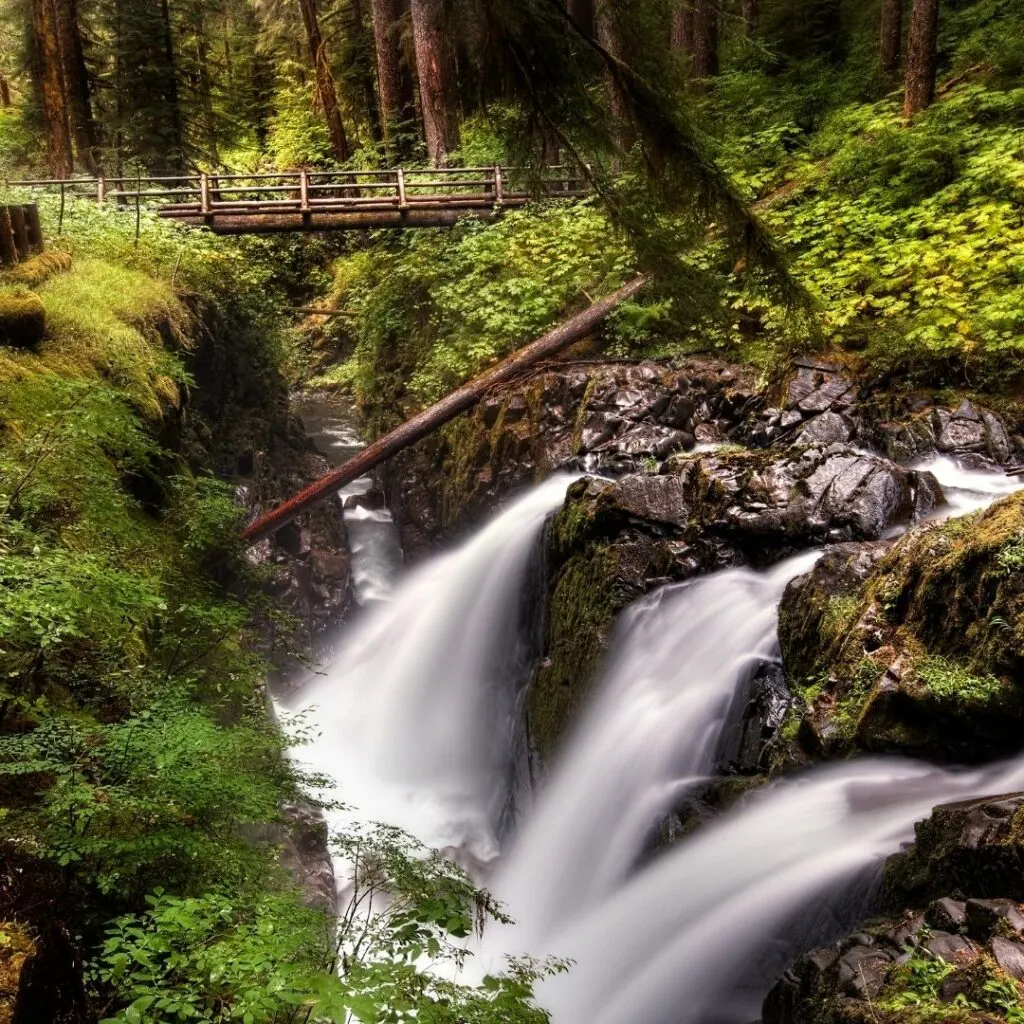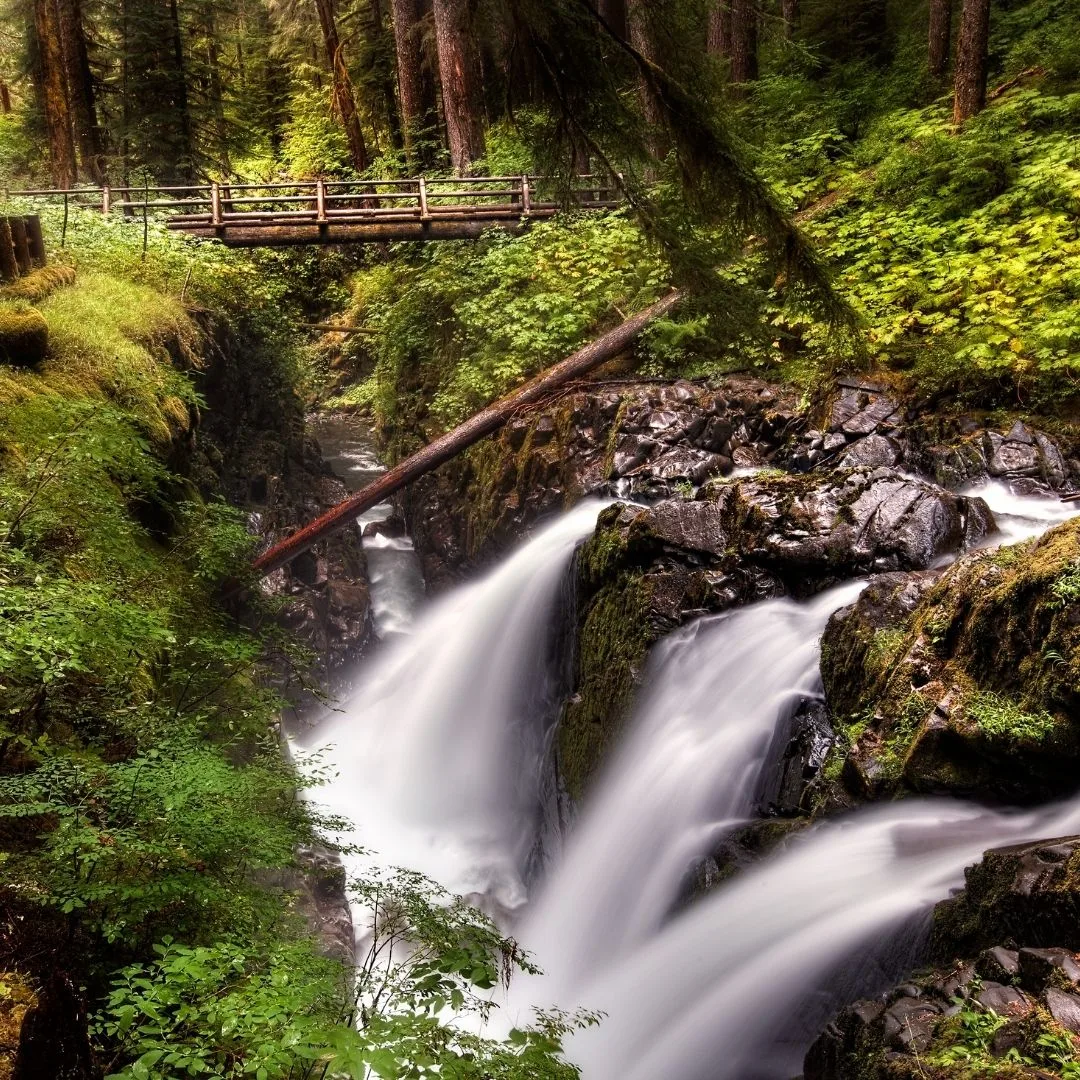 Olympic National Park Itinerary Hurricane Ridge
Olympic National Park is home to the Olympic mountains and there is no better way to see these snow-capped mountains than from Hurricane Ridge.
Drive to the end of Hurricane Ridge Road about a mile and a half past Hurricane Ridge Visitor Centre to the start of the trailhead. You have fantastic views from the road, but the views from Hurricane Hill are unbelievable.
It is a short hike but it is steep. There is usually a lot of people around as the trail is popular.
As you climb to the summit of Hurricane Hill you are left speechless at the panoramic view of not just the Olympic Range, but of Puget Sound, and also Vancouver Island.
In fact, your phone might even pick up a Canadian signal so make sure to turn off your roaming data!
From July to September there is usually no snow on the ground. If you are visiting at other times of the year snowshoes are a must.
Pack some binoculars too to see if you can spot any of the mountain goats that the mountain range is famous for.
If you arrive in the evening there is no better place to see the sunset than above the clouds.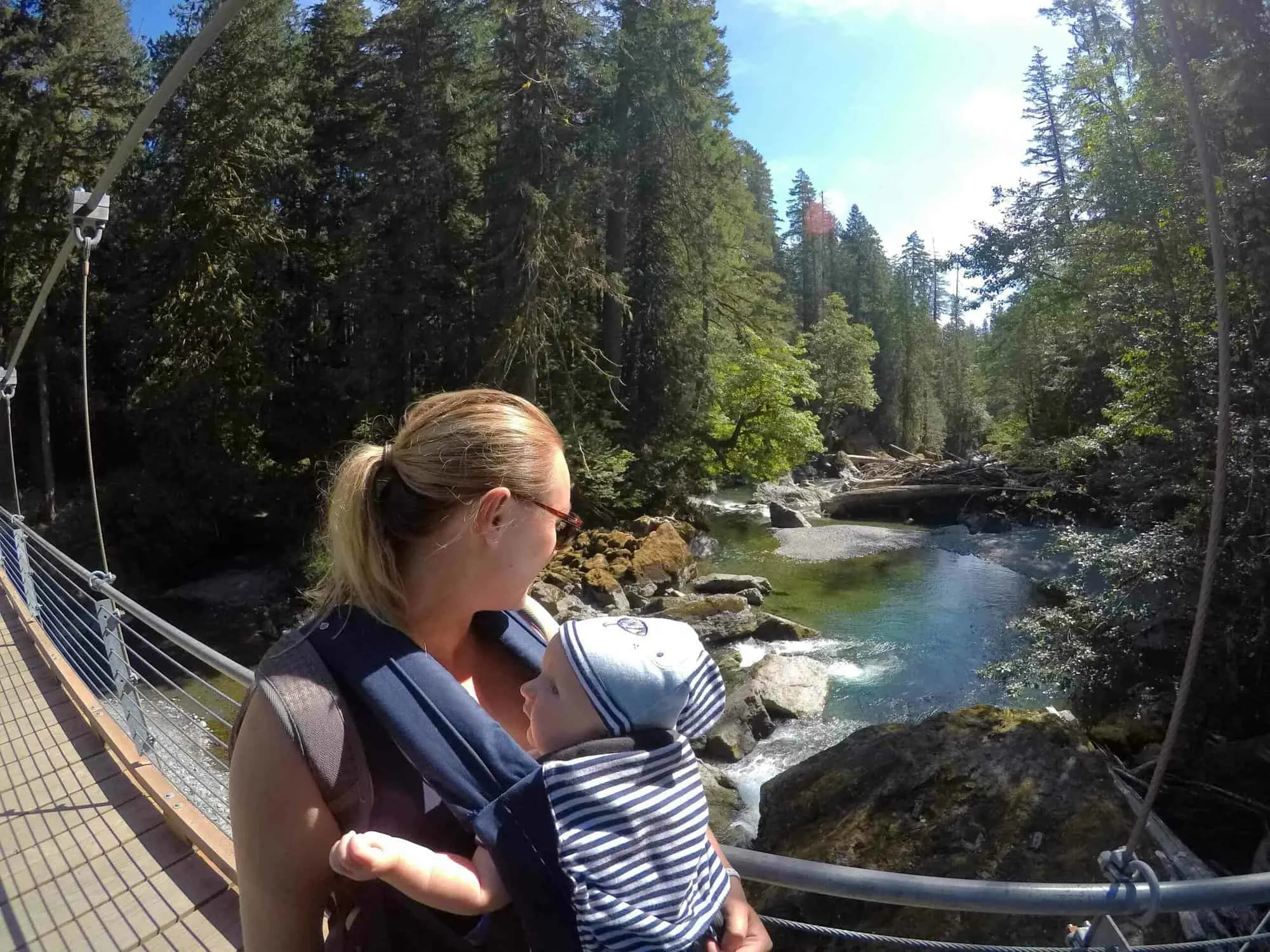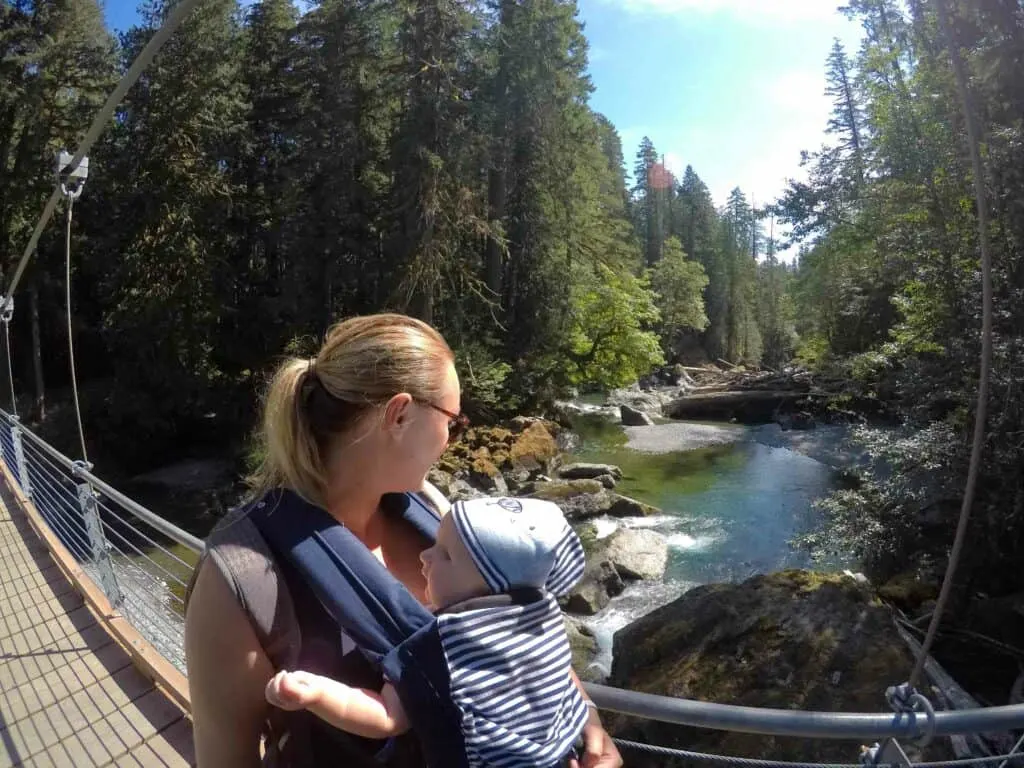 Olympic National Park Itinerary Evening Meal
For your evening meal, you could opt to make dinner at your campsite, your holiday home or a restaurant at the hotel. There are also a number of restaurants located in the park or in the nearby towns.
If you choose to dine at the park then consider Sunnyside Cafe or Lake Crescent Dining Room.
They are less formal than the other two restaurants and perfect for a quick and easy meal on your first night. You don't have to dine there either. You can order to take away.
This is perfect if the restaurant is full as they operate on a first come first serve basis.
Olympic National Park Itinerary Rainforests
With four rainforests in Olympic National Park, you simply can't visit without visiting one of them. Hoh Rain forest is one of the most popular and it is located in the southwest of the park.
It is also a World Heritage Site and a Biosphere Reserve by UNESCO.
There are a few short hikes in the rainforest, but one of the most popular is a five-mile hike that leads to a hidden waterfall.
Before you set off after breakfast, pack a picnic so you can eat it near the waterfall. Your starting point is The Hoh River Trail which leads to Mineral Creek Falls.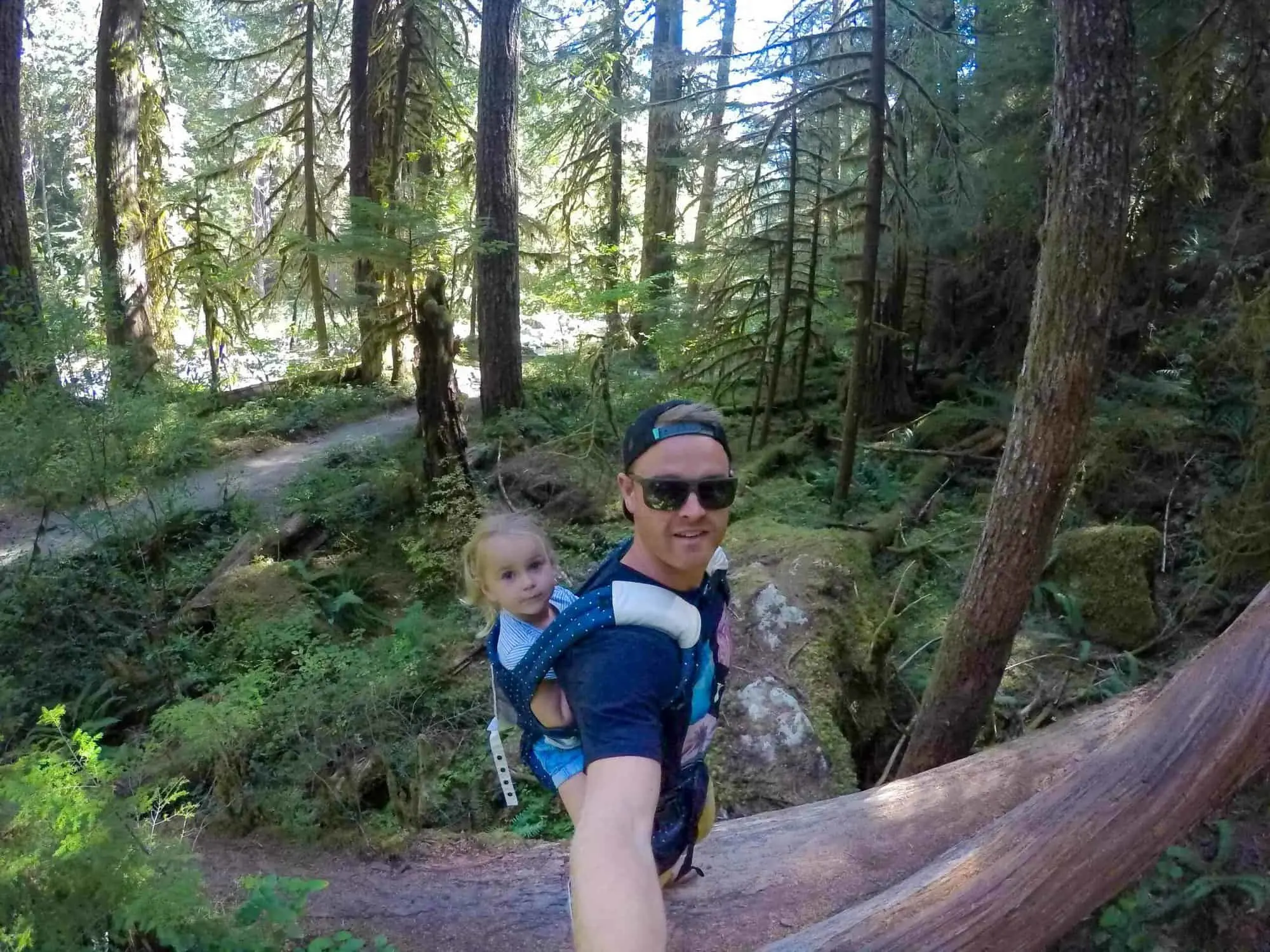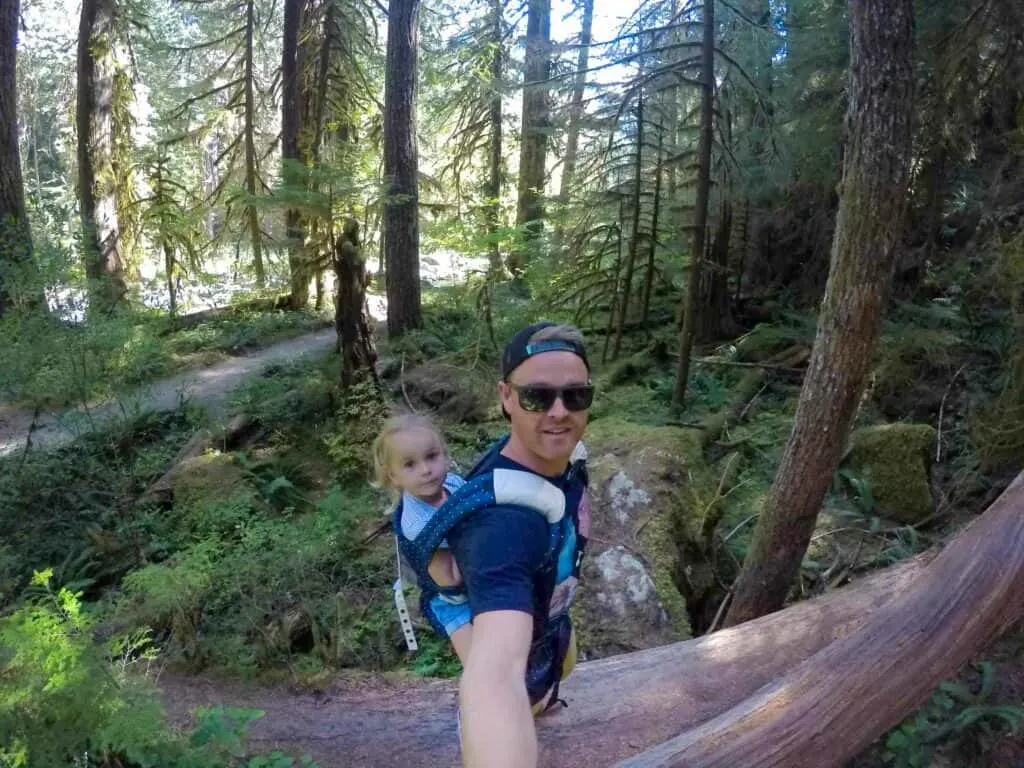 The trail takes you past many of the giant trees in the forest and there is plenty to see. This is also a back trail so expect to be walking over roots and cobbles. You might be wondering what to wear when you go hiking, a good pair of hiking shoes are a must, especially for this trail.
The trail is busy but if there is no one around all that you can hear is the birds and running water of the river.
The waterfall is difficult to spot so keep your eyes open. It can be hidden behind the trees. There is a small path past the bridge that takes you to a nice viewpoint with an area to have your lunch.
Don't expect the waterfalls to be spectacular but it is a lovely place to have lunch. After lunch, you can have a quick dip in the river or make your way back.
If it is raining be on the lookout for the famous banana slug that unsurprisingly looks like a banana.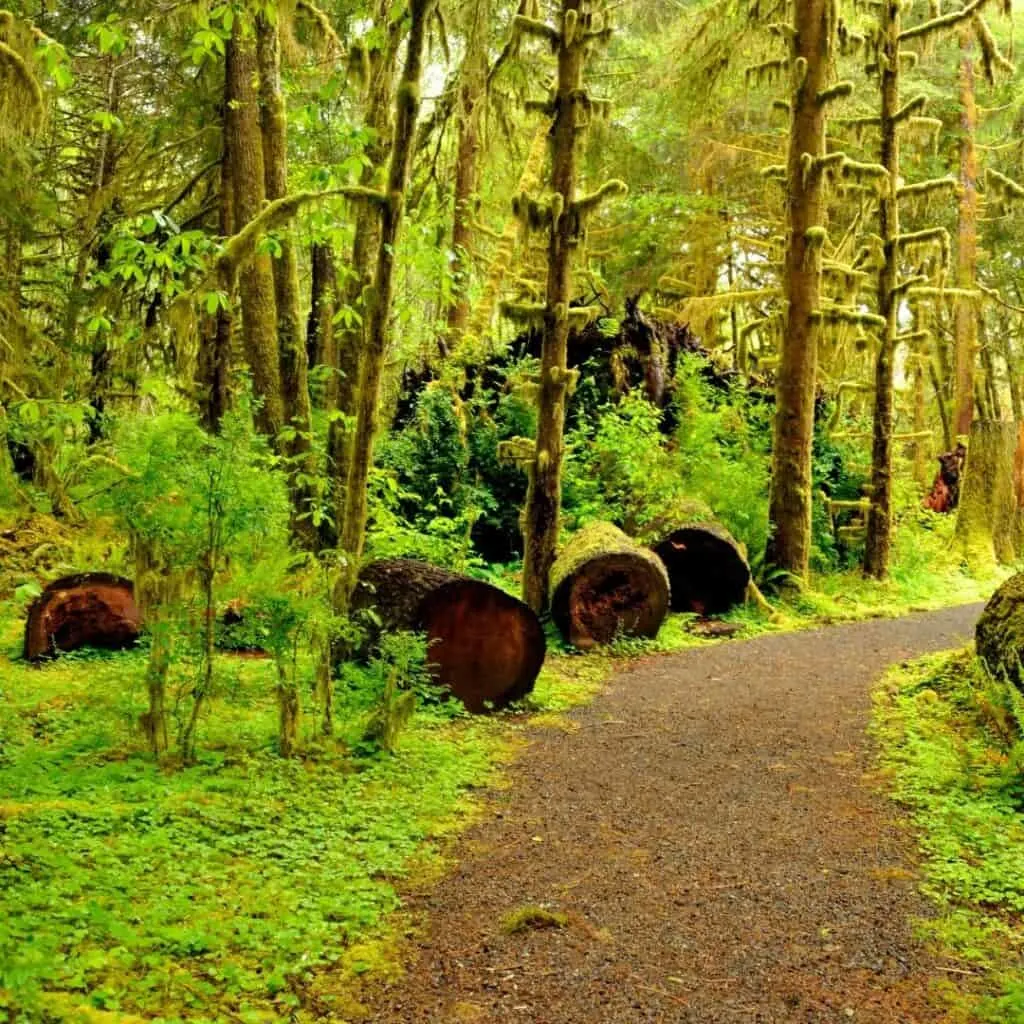 Olympic National Park Itinerary Beaches
Olympic National Park has 73 miles of coastline and seven beaches and after a hike in the rainforest drive fifty minutes to Ruby Beach. The walk to the beach is less than a mile.
The beach is pretty rocky but it is a great example of the Olympic coastline. On a clear day, you have fantastic views and you may even spot some otters in the ocean or a bald eagle flying around.
Take your time walking around the beach looking at the tide pools and sea stacks. In fact, this beach is a firm favourite for families visiting Olympic National Park with kids.
It is also the perfect place to end your second day in the park by watching the sun going down from one of the rocks.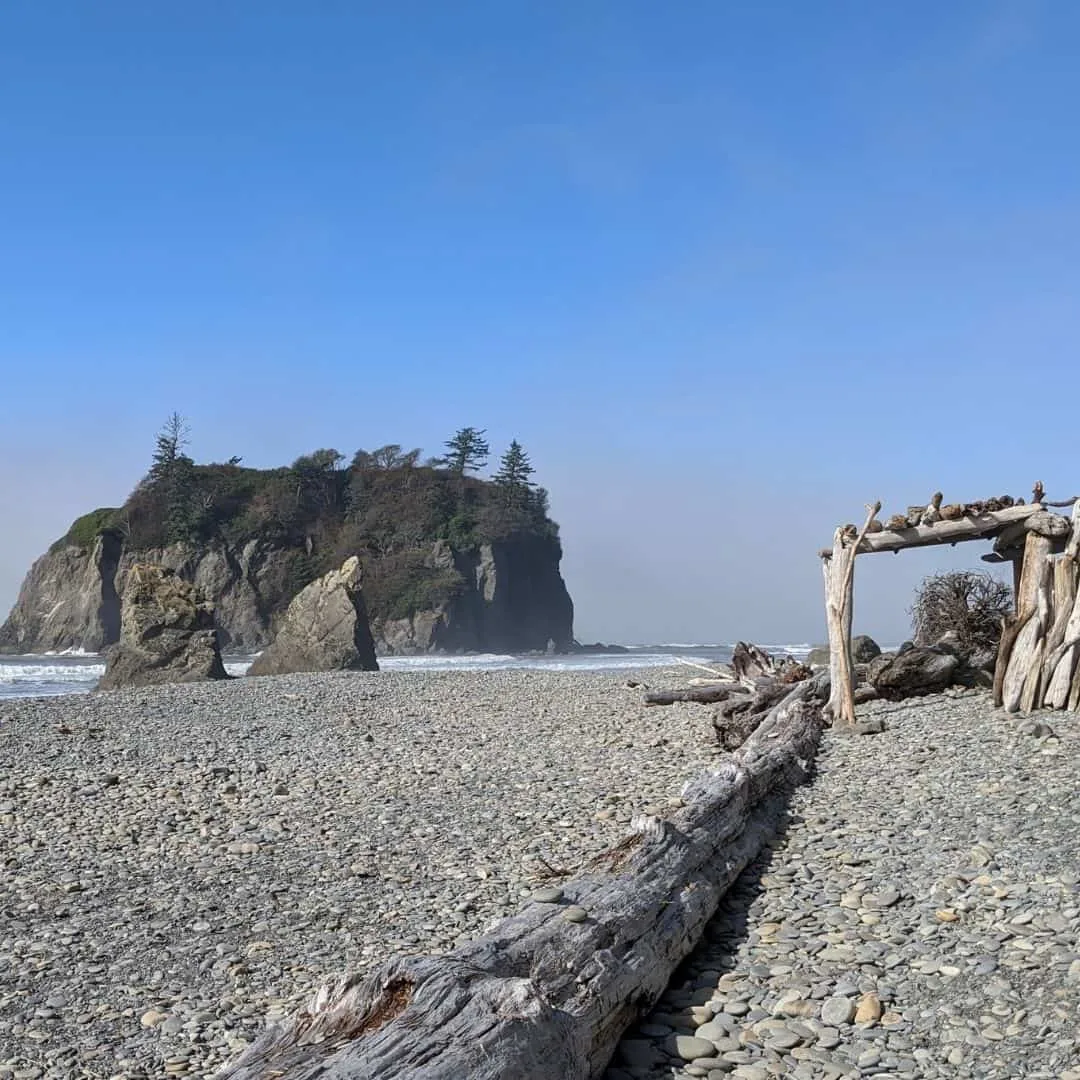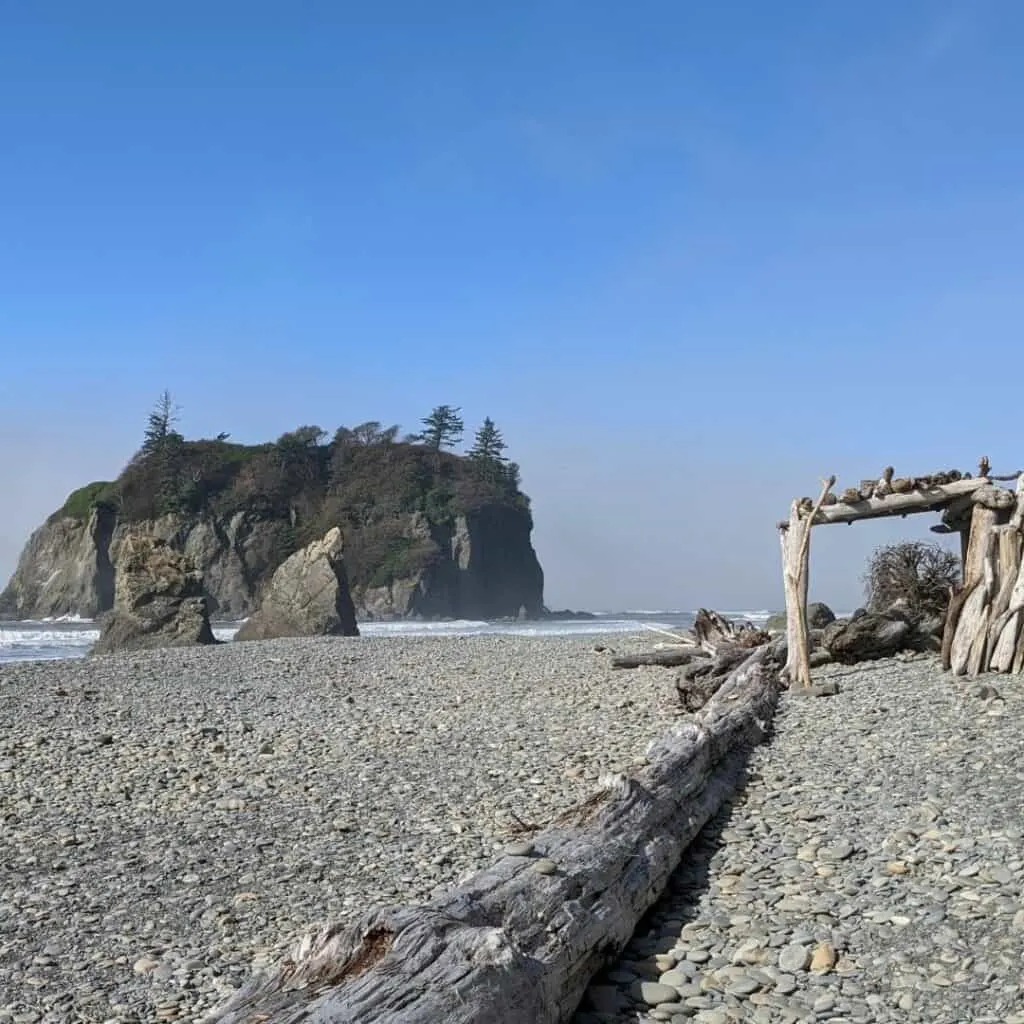 Olympic National Park Itinerary Dining Out
Again you can choose where to have dinner on your second evening in the park. The closest restaurant to Ruby Beach is probably Hard Rain Cafe for a quick bite to eat.
Creekside Restaurant at Kalaloch Lodge and is just ten minutes down the road as well. You also have the option to eat at your campground, RV or hotel.
Olympic National Park Itinerary Lakes
For the last and final day of your Olympic National Park itinerary after an early breakfast head to East Beach Road or Camp David Junior Road to begin your hike along the Spruce Railroad Trail.
This trail takes you around Lake Crescent along an old railway route. It is a lovely hike with stunning views of the lake, but it is recommended to cycle the route.
The walkway is paved and if you go early there is a high chance that it won't be busy.
There is also the option to add another trail to Devil's Punchbowl. It can be difficult to spot the turn off so pay attention just after the tunnel on your left-hand side.
The lake is a beautiful shade of blue and if you are after a refreshing swim then bring your swimsuit along.
As the trail is around four hours bring some snacks or packed lunch with you so you can have your lunch on the way.
You walk through a tunnel so a torch or headlamp so it would be great to have a torch or headlamp in your backpack.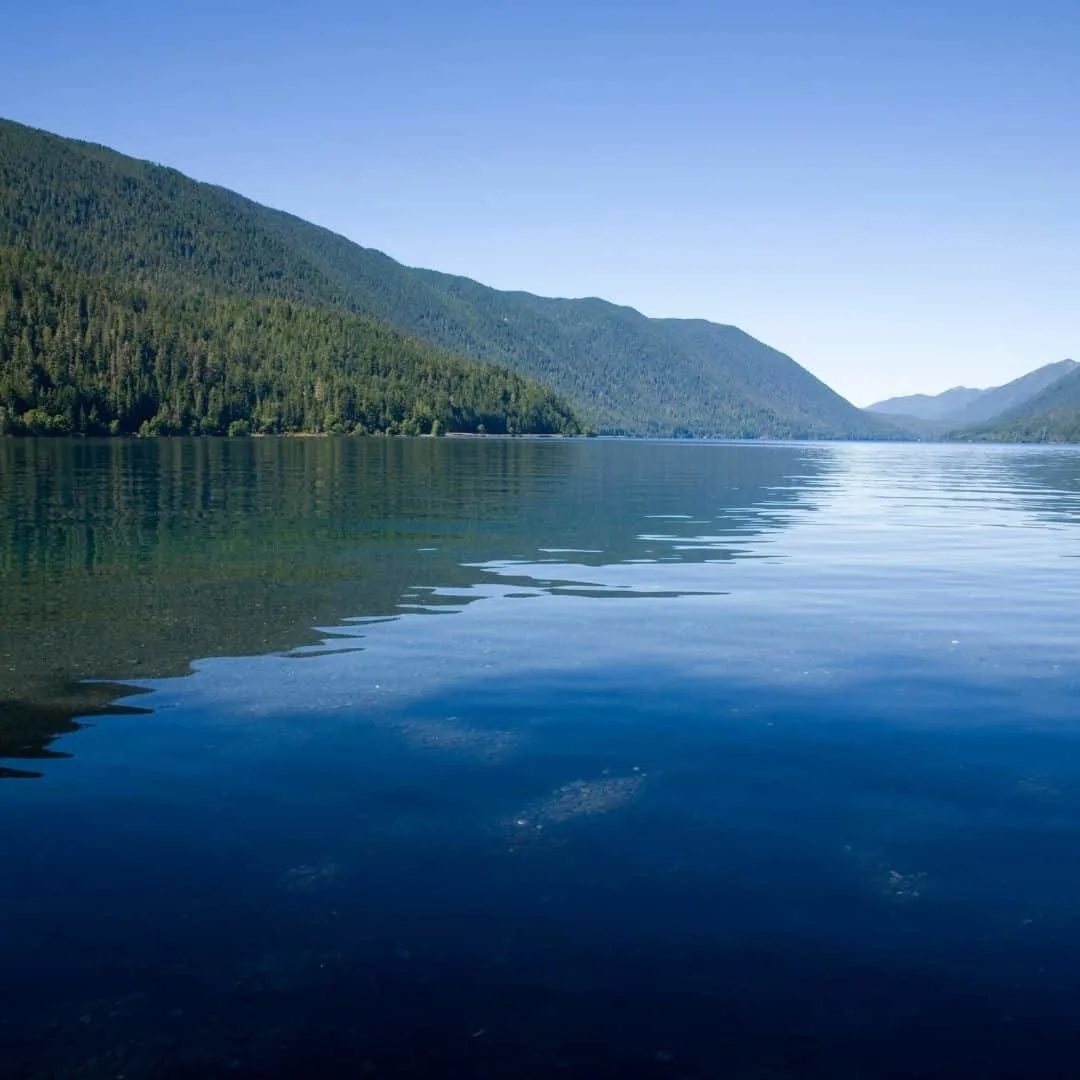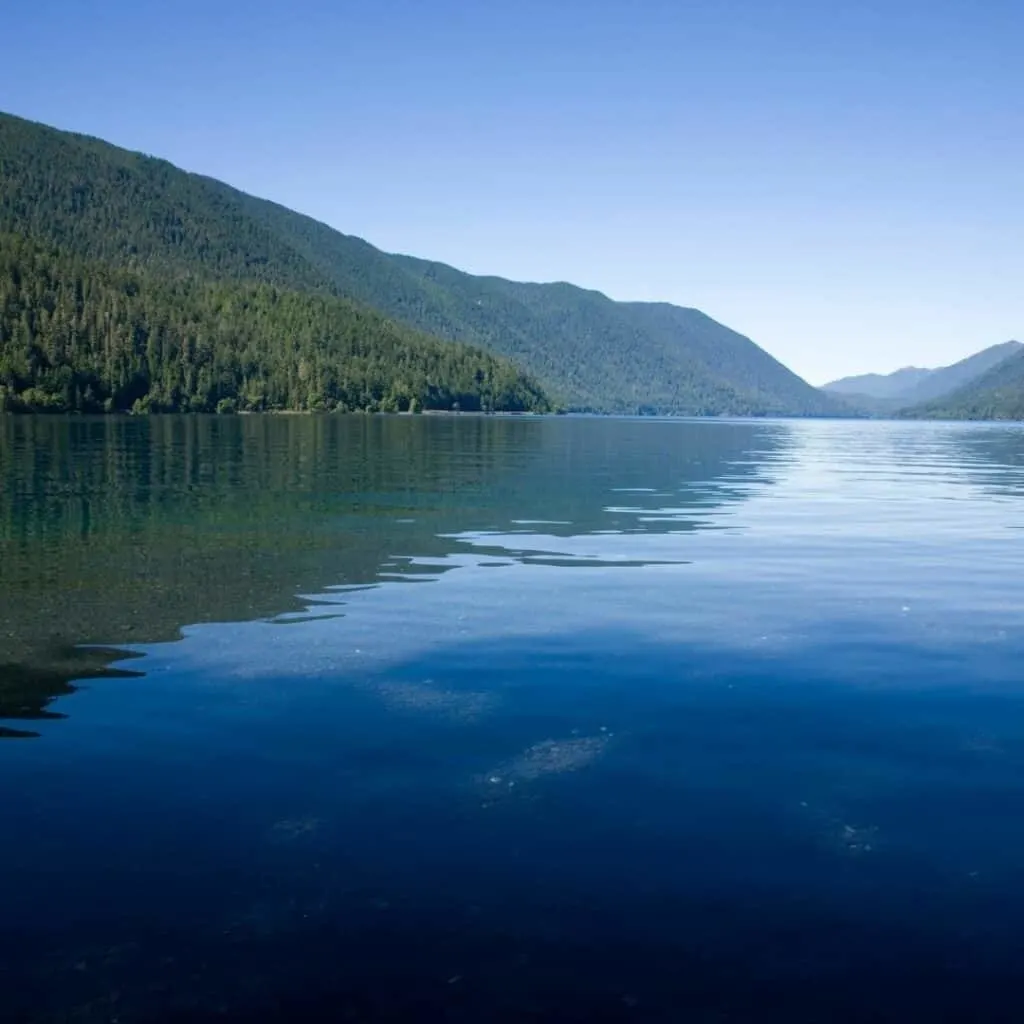 Olympic National Park Itinerary Hot Springs
After lunch and a few days hiking a visit to The Sol Duc Hot Springs is on the cards. They come highly recommended in many guide books and are the perfect way to relax and ease tired muscles.
There are three warm mineral baths and one freshwater pool to choose from. As they are quite popular all of the pools can get quite busy.
If you have never been to hot springs before then beware that there is a strong smell of sulphur from them. However, if you can get over that then you are sure to enjoy them.
Unfortunately, they are not free of charge but there is only a small fee to pay.
Olympic National Park Itinerary Formal Meal
As it is the last evening at the park, head to The Springs Restaurant at Sol Duc Hot Springs Resort for dinner. Service is usually between 5.30pm and 7.30pm.
The restaurant serves a range of dishes including appetizers and desserts. The restaurant even has vegan and vegetarian main course options.
After dinner spend some time looking at the stars and taking it all in before leaving the next day.
Olympic National Park Itinerary 4 Days
If you have an extra day in the park, there are a few other activities that you could fit in. The order you do them in is completely dependent on the tide.
If the tide is out in the morning then head to Rialto Beach to see the Hole-in-the-Wall.
Start the walk at the parking lot just above Rialto Beach. The hike is just two miles each way. It only takes a couple of hours, allow time to explore.
From this beach, many people have spotted seals and even whales. The tide-pools are also home to huge starfish, lots of hermit crabs, anemones, and some fish.
Remember to bring footwear for the beach and rocks. When you reach the Hole-in-the-Wall it is mesmerising how the ocean has made such a huge gap in the cliff.
Find a spot on the beach and enjoy your lunch looking at the waves crashing all around.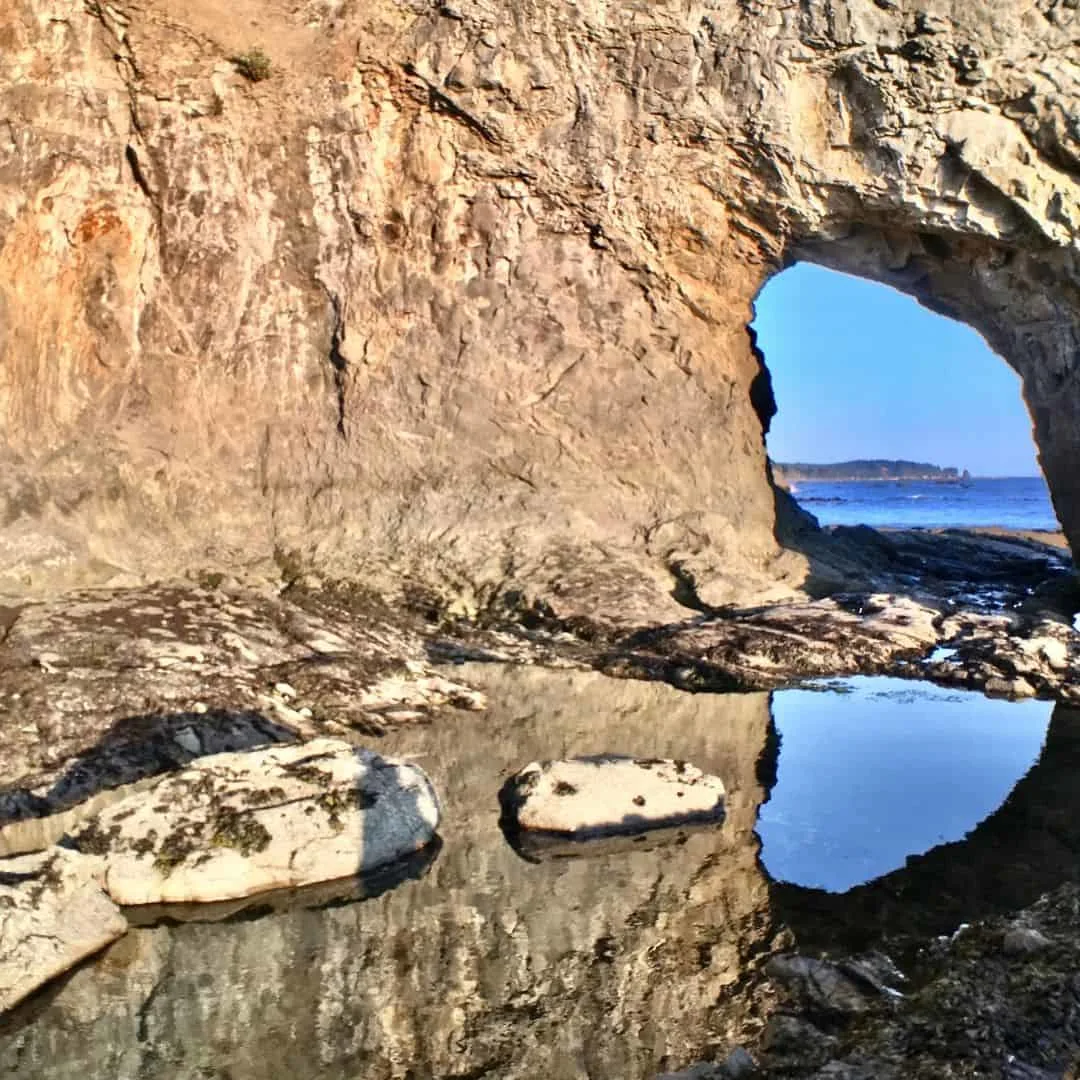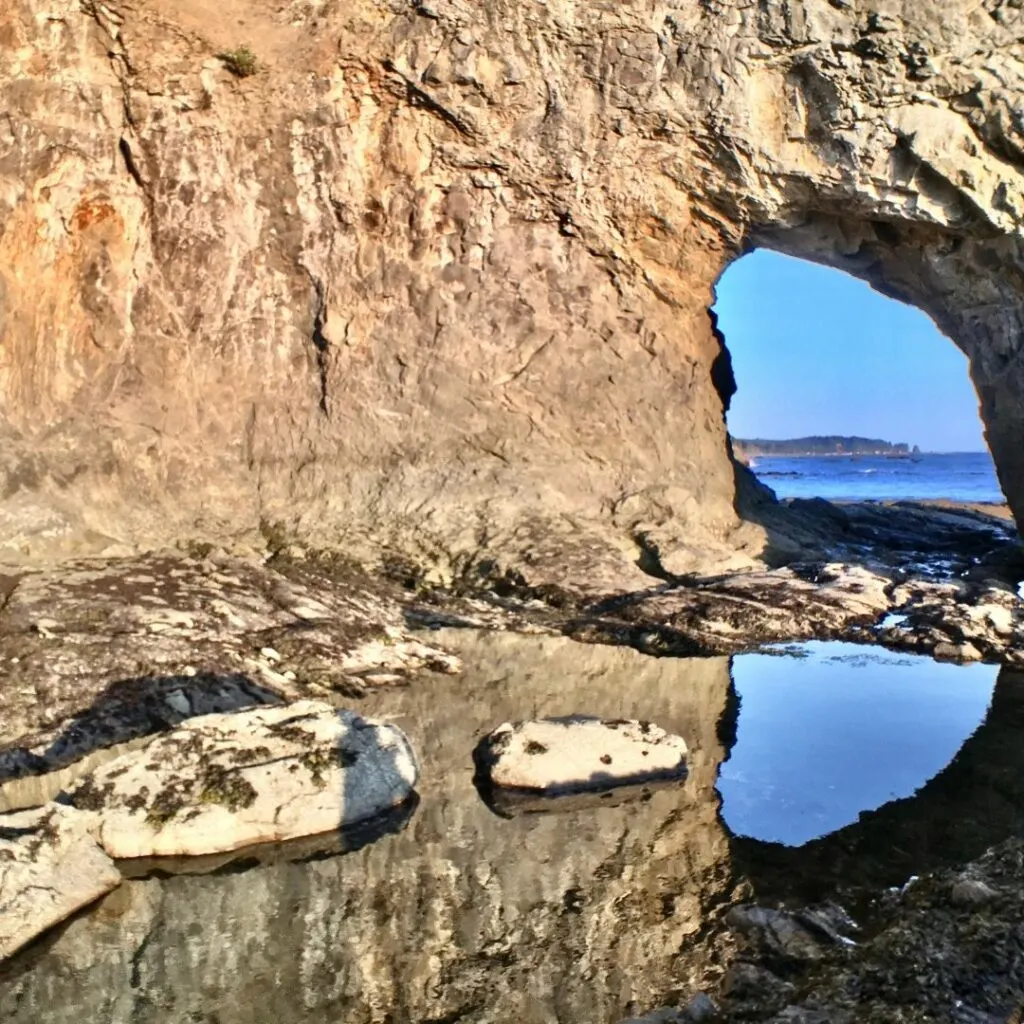 Olympic National Park Itinerary Quinault Rain Forest
After lunch drive one hour to the start of the Quinault Rain Forest Nature Trail. it is just a short easy walk but there are plenty of information boards to read along the way.
The great thing about his trail is that it is generally quieter than the others.
The trail may be muddy so hiking shoes are a good choice. There may also be fallen trees on the trail.
What makes this trail amazing, is you get to walk past a lake, see some waterfalls as well as enjoy the peace and quiet of the forest.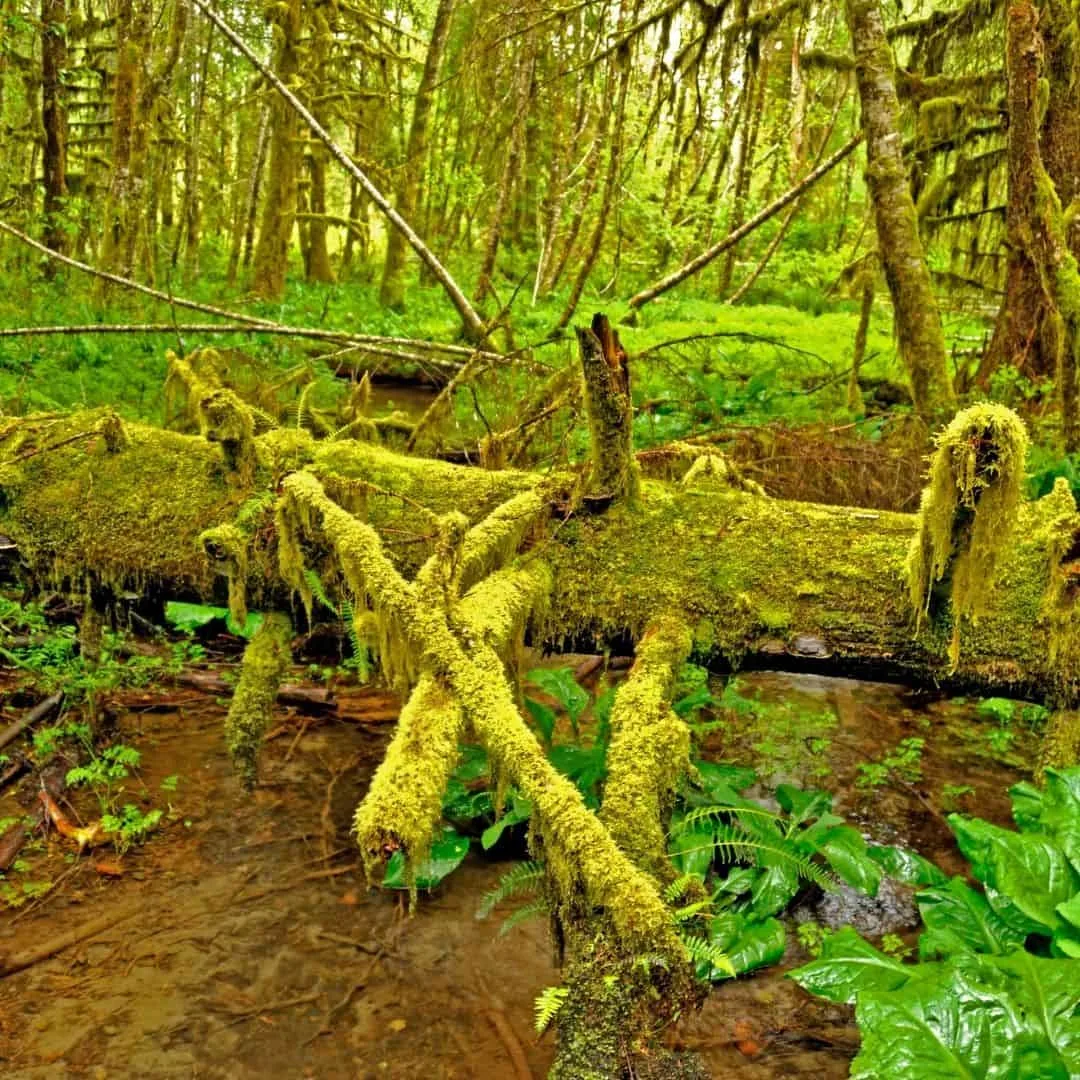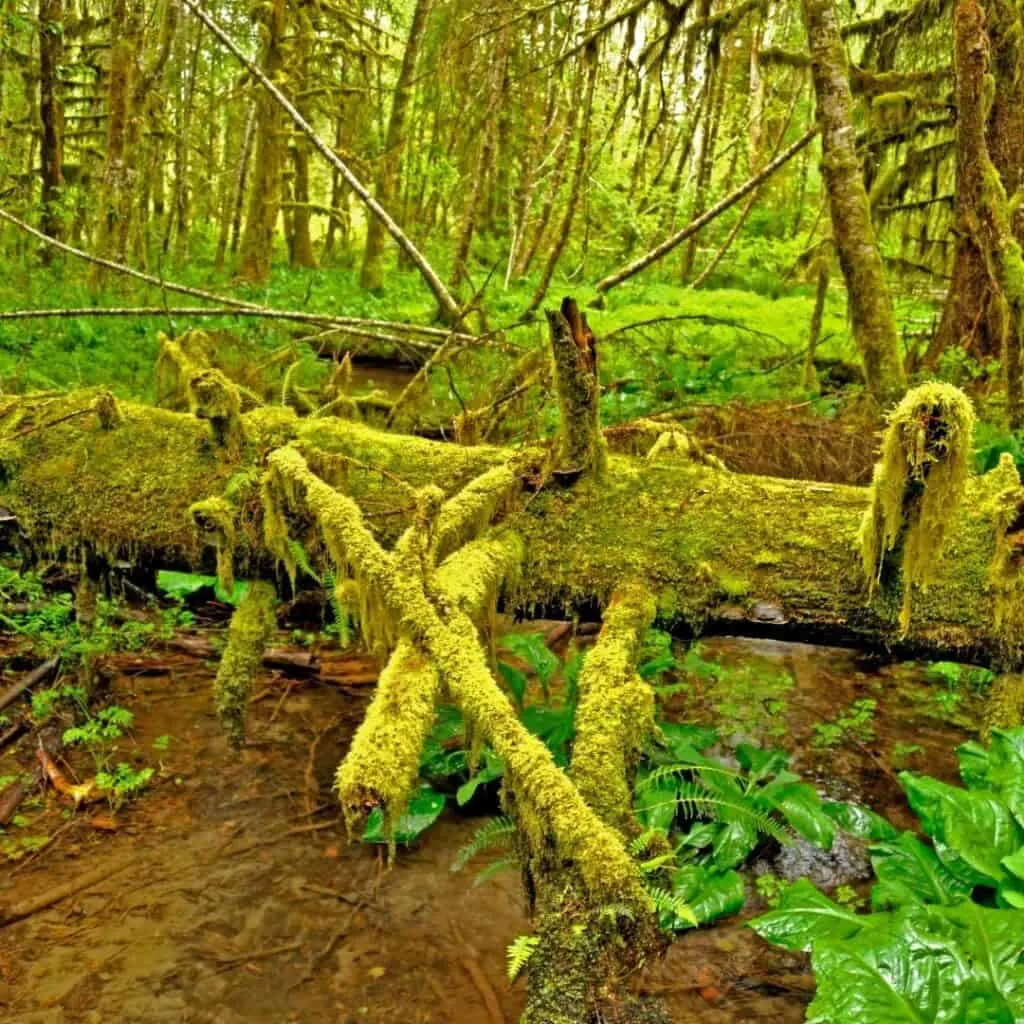 Olympic National Park Itinerary Sunset
For this sunset, you don't even have to get out of the car if you don't want to. Drive to La Push First Beach to watch the sun going down.
Depending on the time of year you may want to get out and watch the sun going down or stay snuggled warm in your car.
The sunsets at La Push are some of the most beautiful in the world. It has this hazy quality that pairs well with its majestic surroundings. In fact, it's one of those experiences that stays with you forever.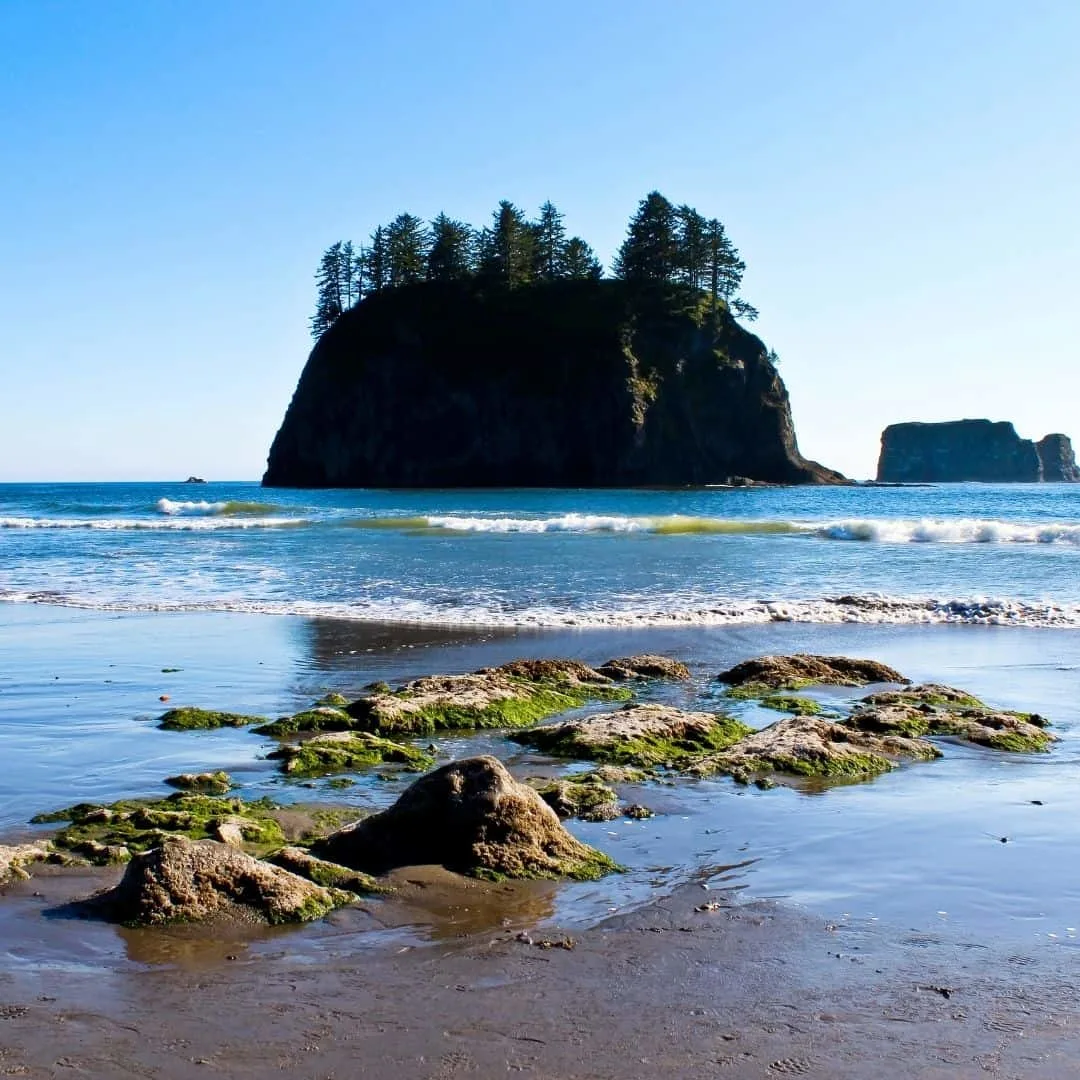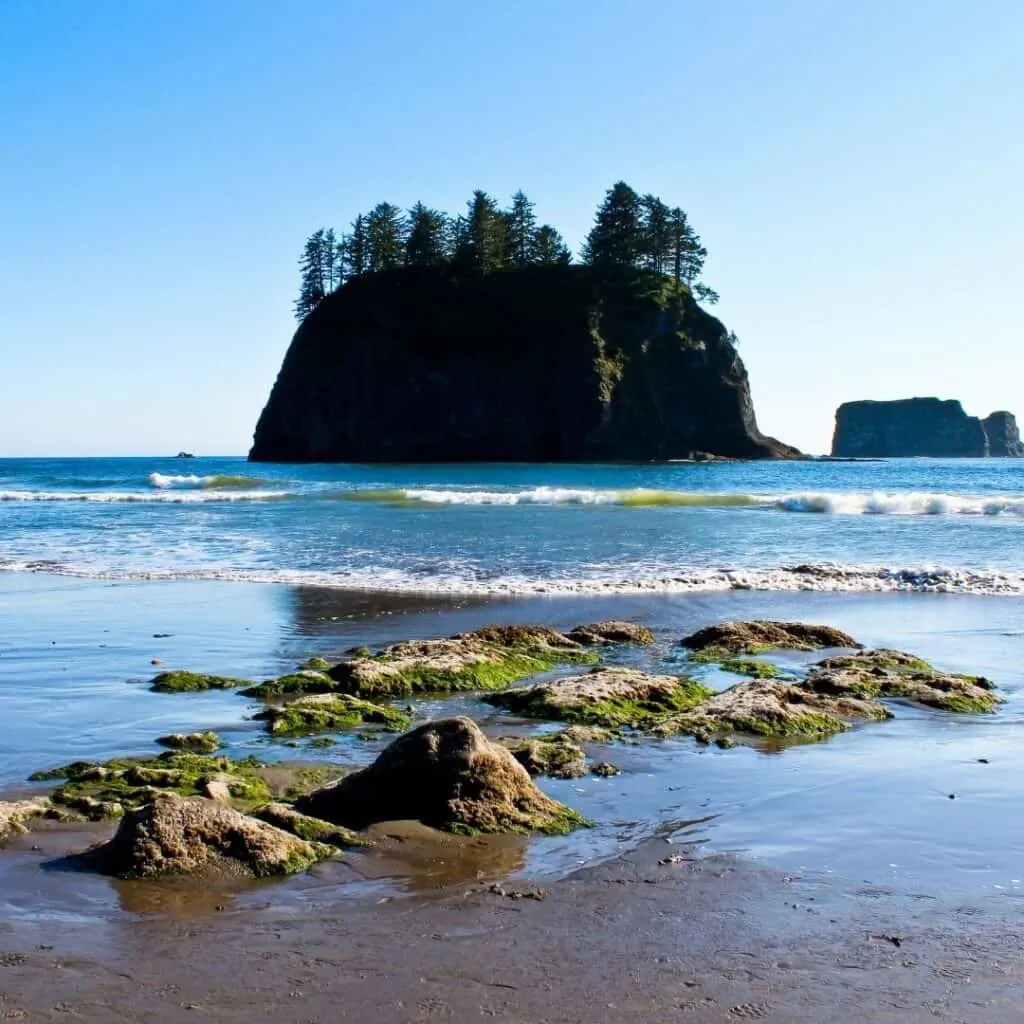 Olympic National Park Itinerary 7 Days
With seven days to explore, it is the perfect opportunity to add a multi-day hike to your Olympic National Park itinerary. One of the most popular hikes is the High Divide and Seven Lakes Basin Loop.
The hike is 18 miles and difficult so many people do it during a backpacking trip which includes backcountry camping. To do this you need to apply for a permit in advance.
Camping here also requires visitors to use bear canisters for all of their food and toiletries. These can be brought with you or you can rent them from the Wilderness Information Centre in the park.
Although it seems like a lot to organise, the trip is worth it. You hike through the Hoh Rainforest, see Sol Duc Falls, Heart Lake and views of Mount Olympus, Blue Glacier, Hoh River and the Seven Lakes Basin.
It is safe to say that the hike is a once in a lifetime trip.
There is plenty of wildlife including black bears in the area.
This hike is only for experienced hikers and there is a lot to prepare. You need to take enough food and water on the trip as there are miles where water is not available.
You don't have to bring all the water you need with you. You can drink from natural streams or creeks that have running water. To do this pack some water purification tablets or water bottles with a built-in filter.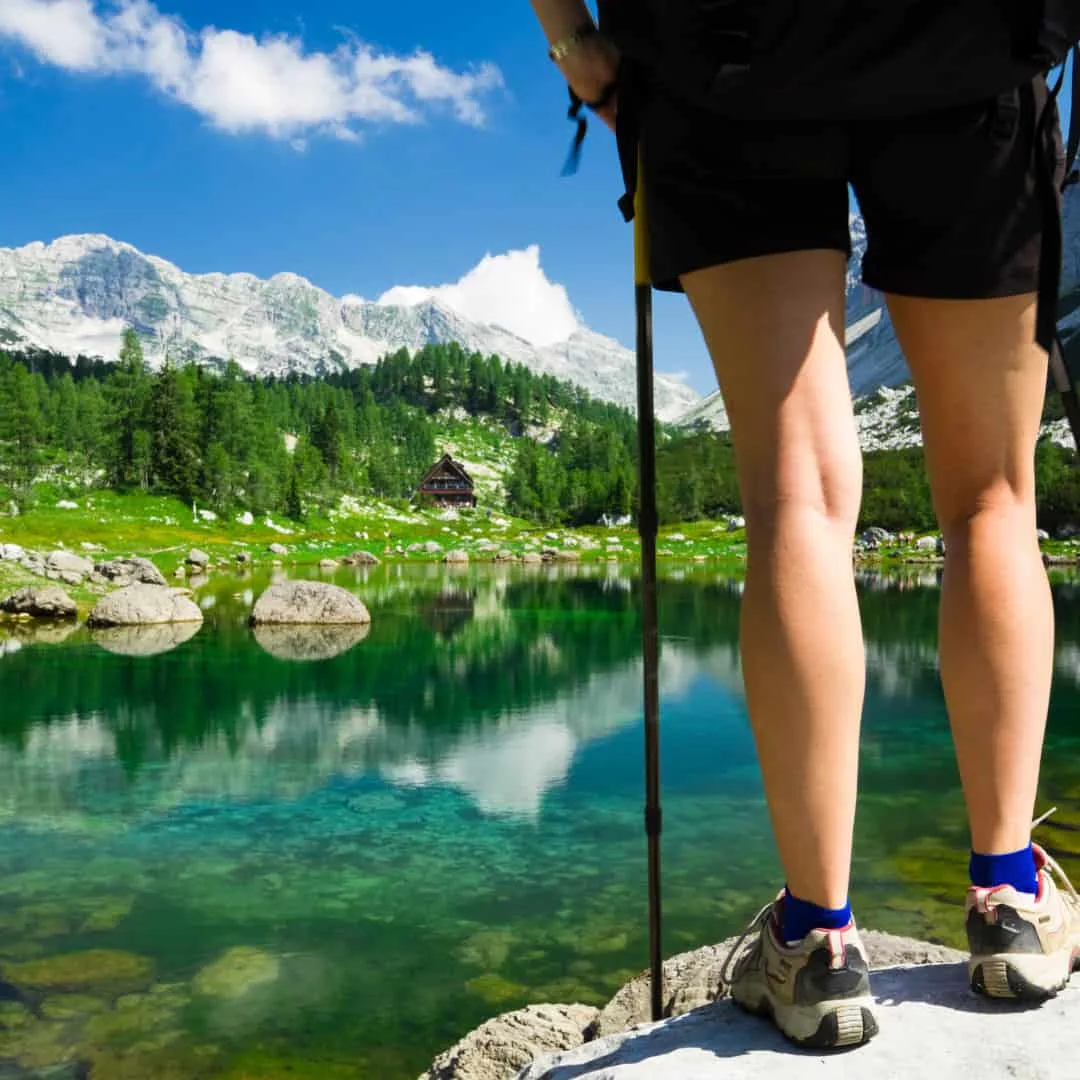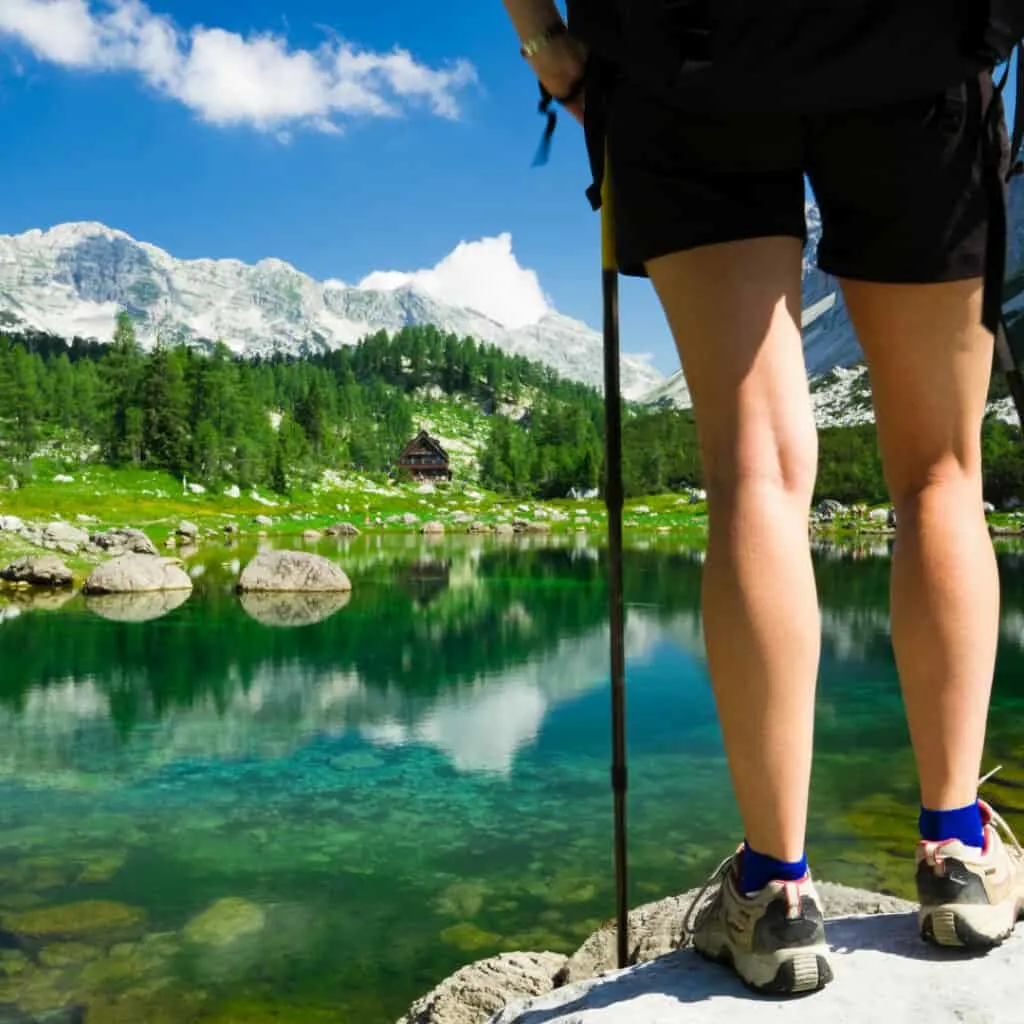 Olympic National Park Itinerary from Seattle
With most visitors travelling to the park from Seattle, it is no surprise that there are a few tours starting from there.
A tour of the best of Olympic National Park starts first thing in the morning and ends late in the evening. It is a whole day event and it is easy to arrange a pick up from downtown Seattle.
Your guide takes you through the park and even on guided walks. You stroll through the country's oldest forests or along beaches with a breathtaking view of the Olympic Mountains.
All snacks are included along with a gourmet picnic.
Even if there is snow on the ground, snowshoes are provided as well as warm clothes if you need them.
To find out more about this All-Inclusive Small-Group Day Tour click here.
Olympic Peninsula Itinerary
Did you know that there is an Olympic Peninsula loop that you can drive?
It only takes eight to twelve hours to drive, but there are plenty of places to stop along the way you could turn the trip into a few days.
The Olympic Peninsula Loop is a scenic route that takes you through some of the most beautiful parts of Washington state, providing a diverse wildlife viewing experience.
The loop follows a well-marked highway from Port Townsend to Sequim and back to Port Townsend via Route 101.
Road trips in the United States are often seen as an opportunity to see different states in their entirety. The Olympic Peninsula is a great place to take a road trip with its beautiful coastlines, mountains, and forests.
There are many things you can see when travelling in this area. The first thing you might stop at is Blynnes Sno-park for some snowshoeing or cross country skiing on one of the Olympic National Forest trails.
You can also stop here for ice skating or snowmobiling when it's wintertime. For adventurous travellers, there are also opportunities for kayaking and even hiking along some difficult trails!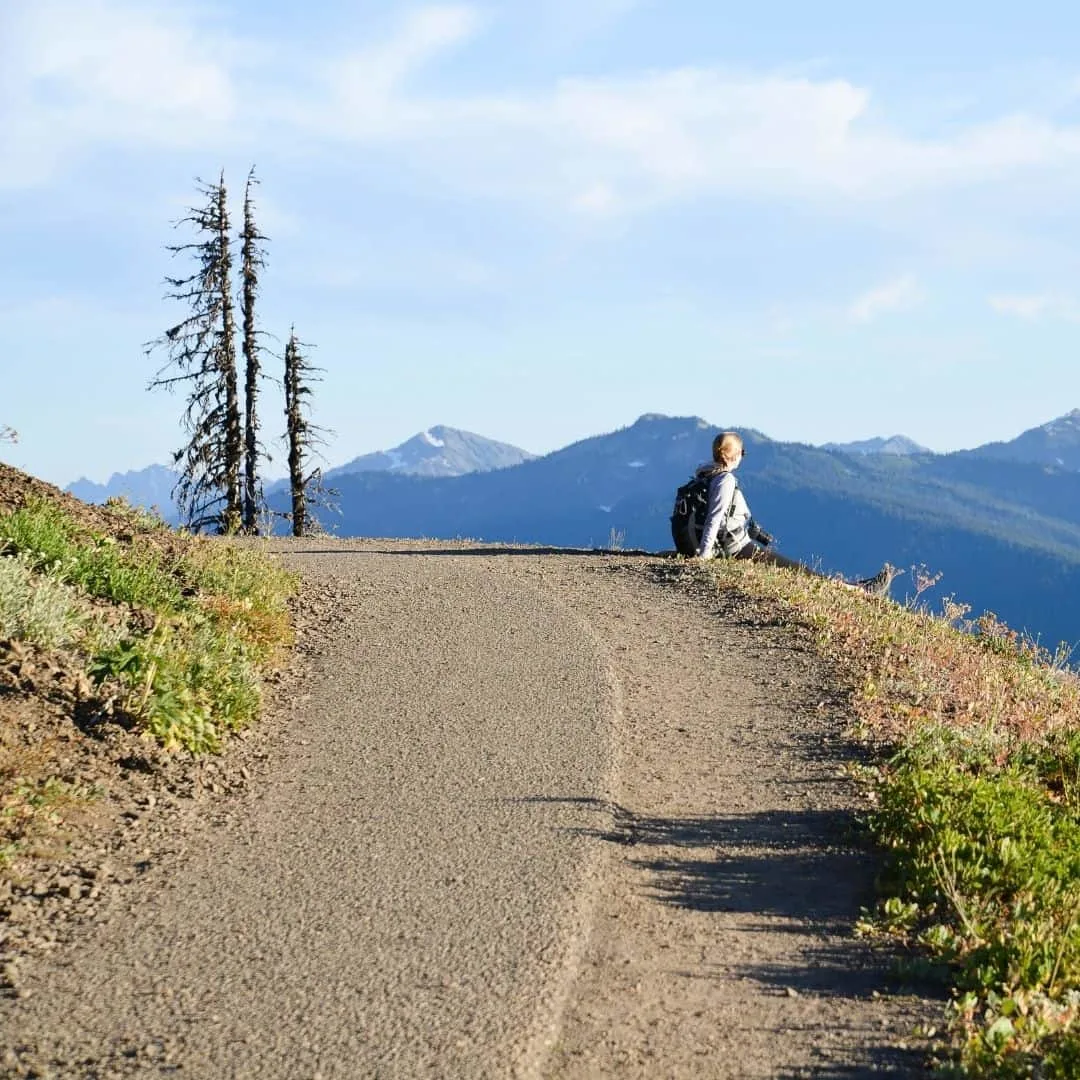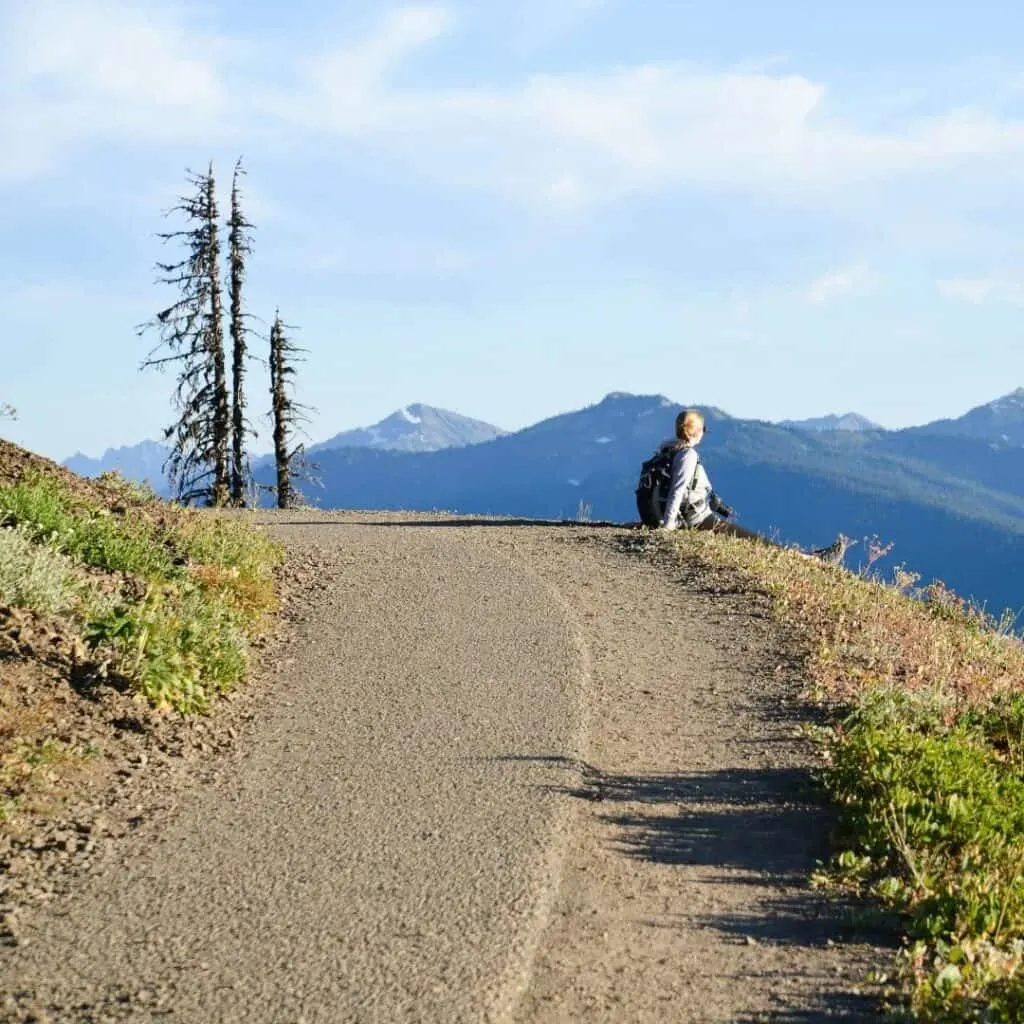 Olympic Peninsula Road trip Itinerary
While you could start from anywhere on the loop, most people start in Seattle and travel in a clockwise position around the loop. This is also where the road trip ends.
A road trip has so many options, you could travel from port Angeles to Lake Quinault and take time exploring the lake. As it was a long drive staying at Lake Quinault is a great choice.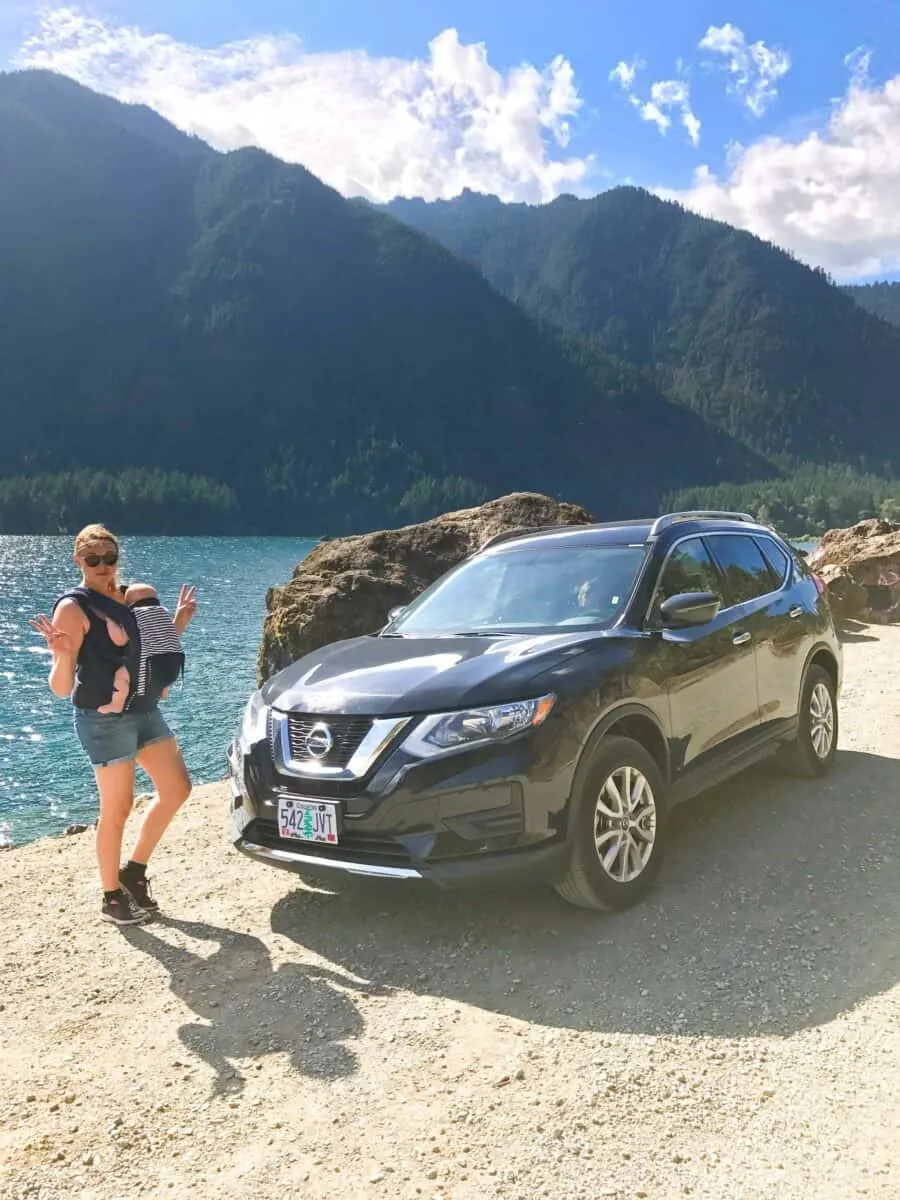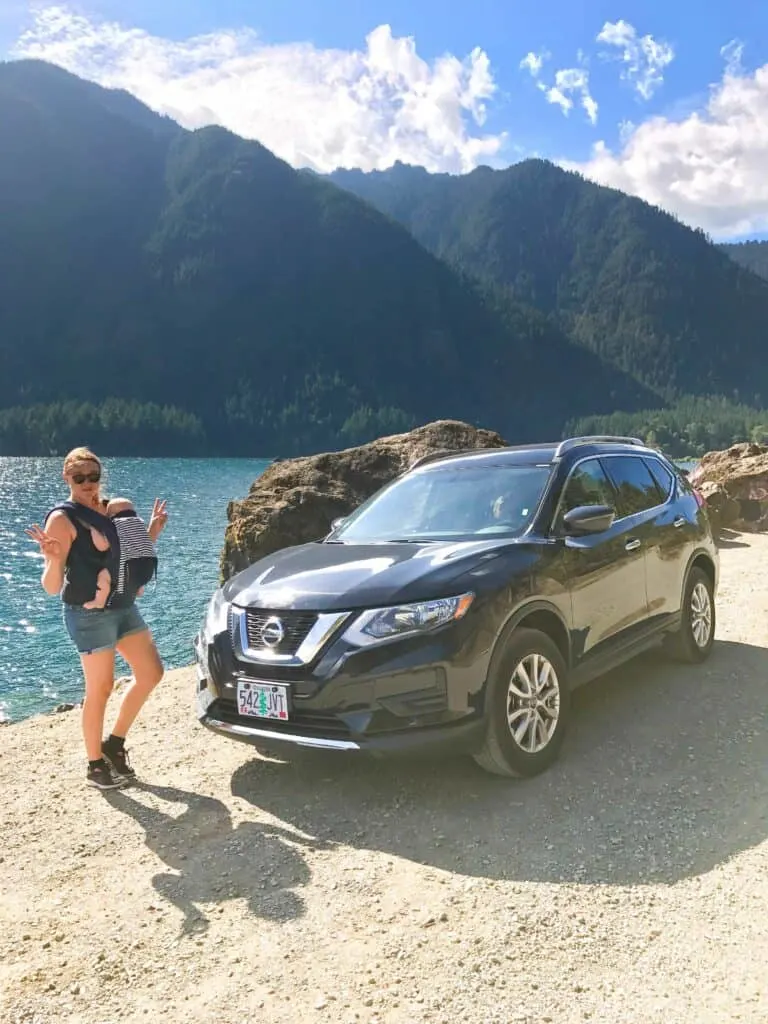 On day two head to Ruby Beach see the stunning coastline and then to Hoh Rainforest for a quick walk among the trees and moss.
It is possible to stay near the rain forest or you could drive to Forks and stay in a hotel there.
For your last day, go to Sol Duc Springs Resort in the morning and then onto Crescent Lake. Again you could stay at Crescent Lake or drive into Port Angeles and spend the night there.
This is just one example of where you could stop on your road trip.
Olympic National Park Itinerary: Entrances
There are many entry points to the park but six are probably the most popular. Depending on what direction you are coming from determines which entrance is right for you.
If you are arriving from Port Angeles then it's likely you take the entrance to the north of the park. As well as having a visitor centre, this entrance leads directly to Hurricane Ridge.
Hurricane Ridge is one of the most popular places to visit in the park. This entrance is open all through the summer months and at the weekends the rest of the year, weather permitting.
If you are travelling when the Hurricane Ridge entrance is closed, then the closest entrance is the Lake Crescent entrance. This entrance takes you to the Hoh Rain Forest area which is near Hot Springs.
From the northwest, you can enter the park from the Ozette entrance or Neah Bay. Both of these entrances take visitors to the beaches.
The central Western entrance at Mora is where you can find the Quileute Indian Reservation.
This is an area of land not part of the park. it is also where the park's amazing Rialto Beach, First Beach, Second Beach and Third Beach are.
The Hoh Rain Forest Entrance is located in the central region of the park. There you could stop at the visitor centre and find out about trails or more about the history of the park.
The southern entrance leads you to Lake Quinault. This is also right beside the Quinault rain forest.
Finally, the entrance on the southwest takes you to South Beach, followed by Beach 1 and Beach 2.
You may want to enter the park depending on where you are coming from or maybe take Highway 101 to the entry point of your choice depending on your Olympic National Park itinerary.
All of the entrances are off US 101 and the Olympic National Park entrance fee is around $30.
However, if you can also use America the Beautiful Pass to enter the park. In fact, the annual pass allows you to visit over 2000 sites around the US.
It is relatively inexpensive and a great investment if you plan on visiting a few federal sites throughout the year.
For more information about America the Beautiful Pass click here.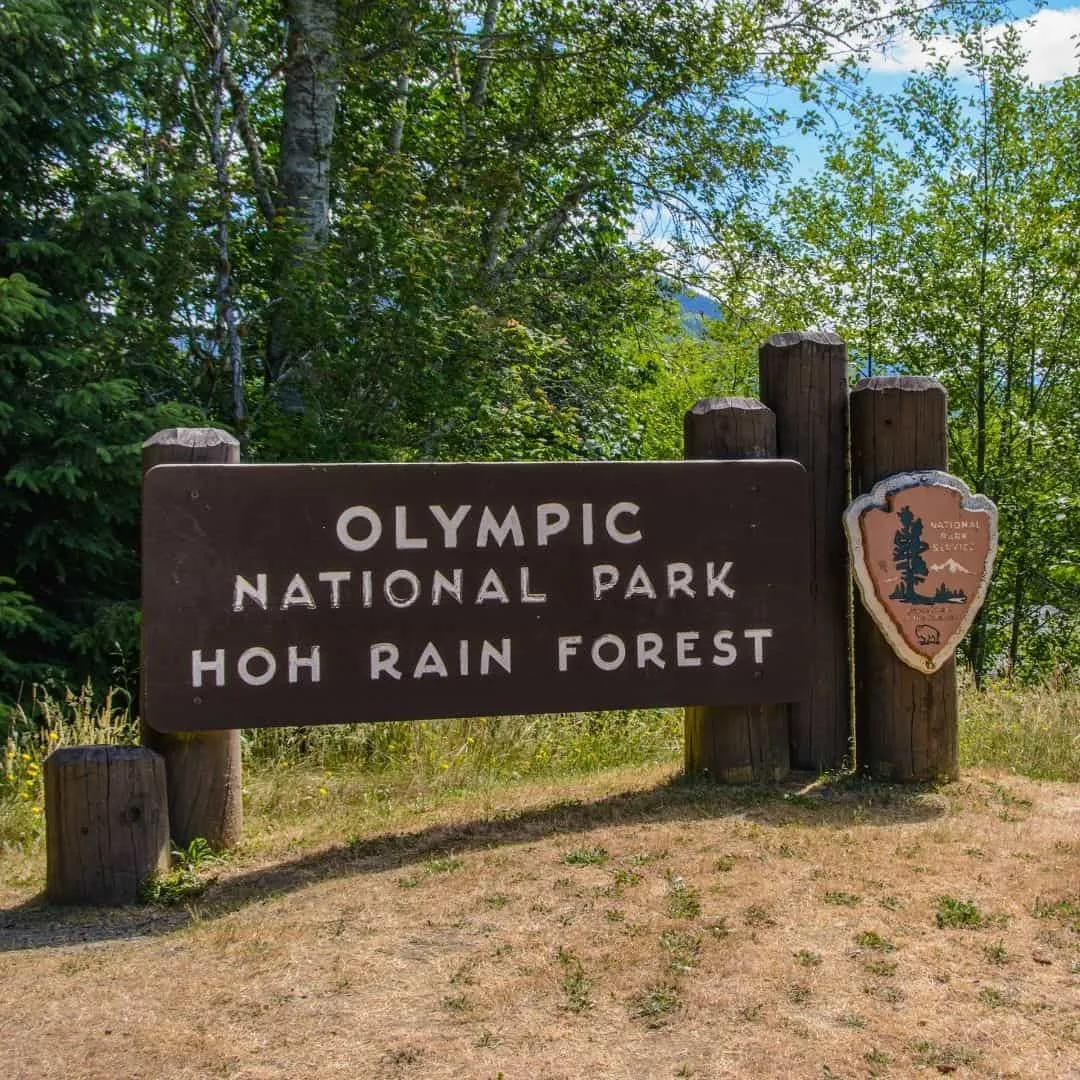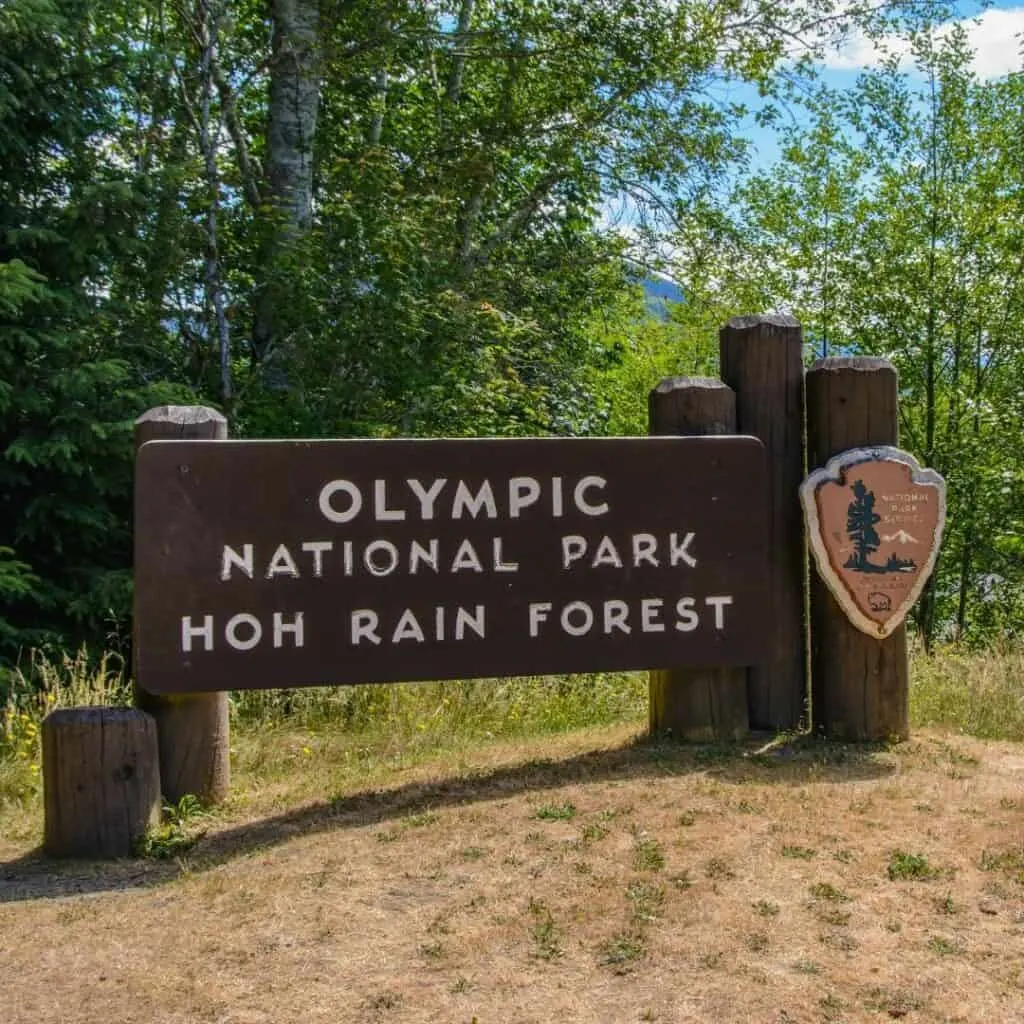 Olympic National Park Itinerary: Camping
Olympic National park has plenty of campsites to choose from. Sol Duc Hot Springs is one that ticks many boxes. This is not only due to its facilities but that RVs are also welcome.
This campground is one of two that offers hookups in the campground.
On-site there is a restaurant if you want a more formal meal. The campground has many picnic benches to choose from and firepits for cold evenings.
On top of that, there are also the hot springs
RVs are also welcome to stay here and reservations are welcome along with walk-ins.
To find out more information about places to stay in Olympic National Park click here.
Olympic National Park Itinerary: Lodge
If you are looking for somewhere right beside the park then Lake Quinault Lodge is perfect. Many of the units include a kitchenette and dining area. This makes it easy to organize your meals.
You could also take advantage of the onsite restaurant or order a packed lunch to take on one of your hikes in the park.
As well as the location, the lodge has plenty to do. Some of the activities nearby include fishing, canoeing and table tennis. Just ask at the hotel for more details when you arrive.
Some other facilities include an indoor heated pool or dry sauna.
Check out more information about Lake Quinault Lodge here.
Olympic National Park Itinerary: Inns
Sequim is a little further away but there is a great hotel called Olympic View Inn. Even though it is further away than other hotels, there is a lot on offer in the area.
As well as a lake in Sequim Bay Street Park and there are also plenty of trails in the area for hikes too. There is plenty of choice with places to eat with many restaurants in the area.
As far as the hotel is concerned, there are several different rooms to choose from including two pet-friendly rooms if you plan on bringing your dog.
The hotel also has Wi-Fi if you need to keep in touch with the outside world.
Click here to see more information about Olympic View Inn.
Olympic National Park Itinerary: Hotels
Red Lion Hotel Port Angeles Harbour is just a fifteen-minute drive from the park and in Port Angeles town centre.
This is a superb location especially if you want to explore Port Angeles or want to be near the restaurants.
Many of the rooms have fantastic views of the Strait of Juan de Fuca. They also all have Wi-Fi. On-site there is a swimming pool, restaurant and a lounge area to relax in.
Click here to book or to find out more about Red Lion Hotel Port Angeles.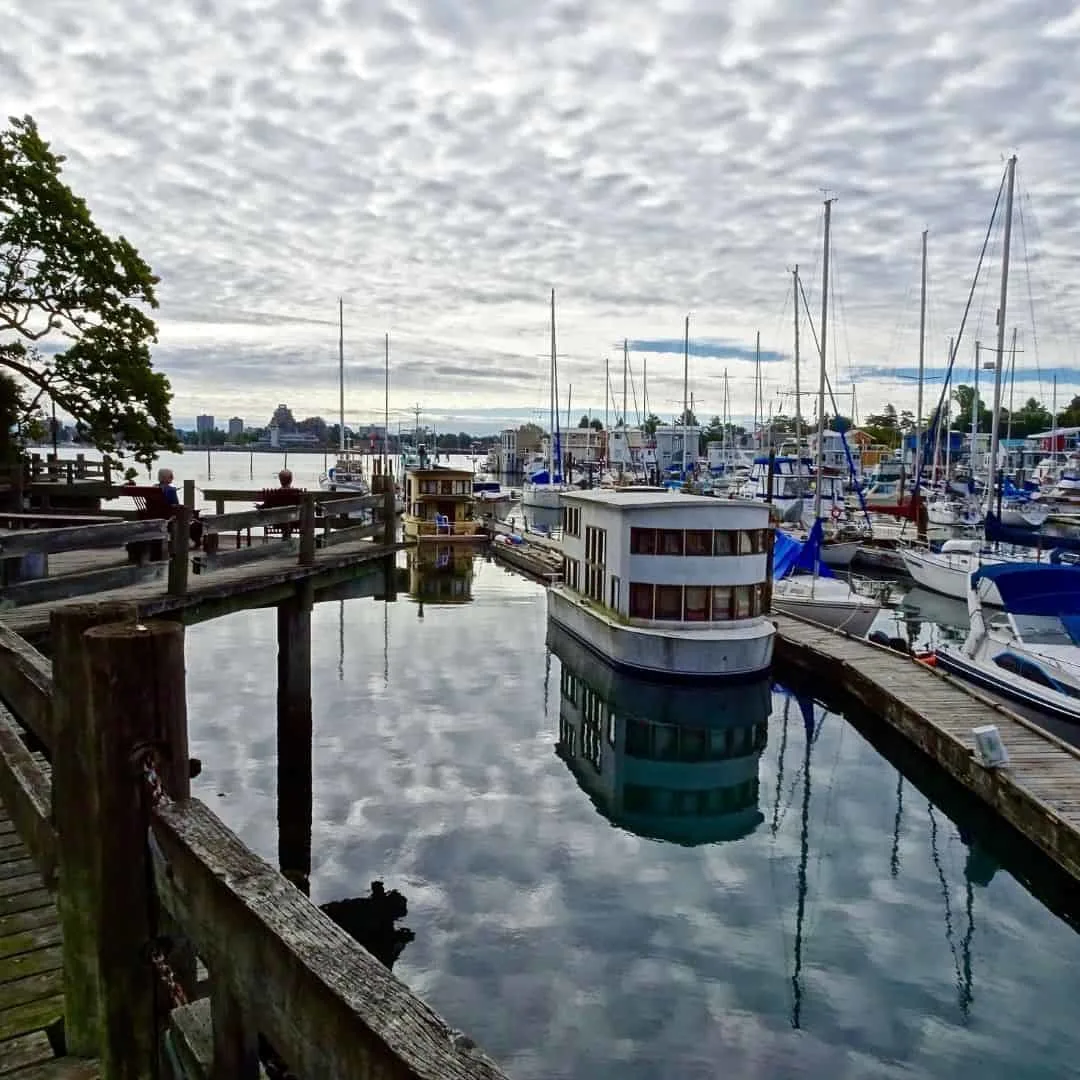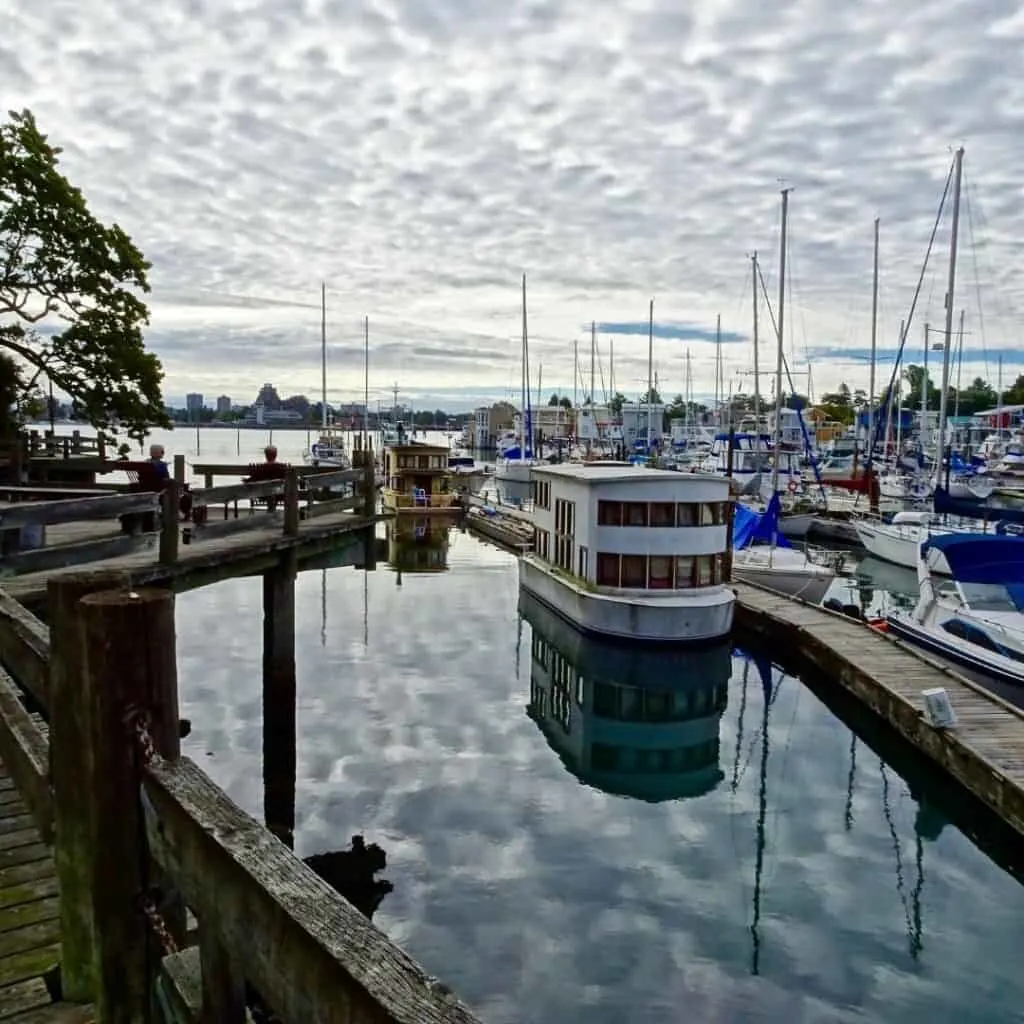 Olympic National Park Itinerary: Cabins
Also located in Port Angles is Crescent Beach and RV Park. It is just a stone's throw away from the National Park. As well as a place for RVs to park there are also cabins to stay in.
The cabins come with sea views and are fully equipped meaning you can leave the cooking utensils at home.
One major advantage is that they are also spacious and in a beautiful peaceful area. Some cabins come with a firepit outside and there is a private beach for all guests to enjoy.
To book or find out more information about Crescent Beach and RV Park click here.
Olympic National Park Itinerary: Towns
There are several towns to stay in near Olympic National Park. One of the towns that is highly recommended is Union. There you can rent a little cottage which makes a great base to explore the park at your own leisure.
The town has a shop where you can pick up supplies with lots of amazing local produce.
One of the most amazing things about the town is Hood Canal. It is a saltwater fjord and it is the only one in the lower forty-eight states.
As you sit watching the water you may just see a seal or even a killer whale.
Olympic National Park What to Bring
Before you set off on your adventure, make sure you have everything you need to make the trip one to remember.
There are a few things that are recommended to add to your packing list for your trip to Olympic National Park.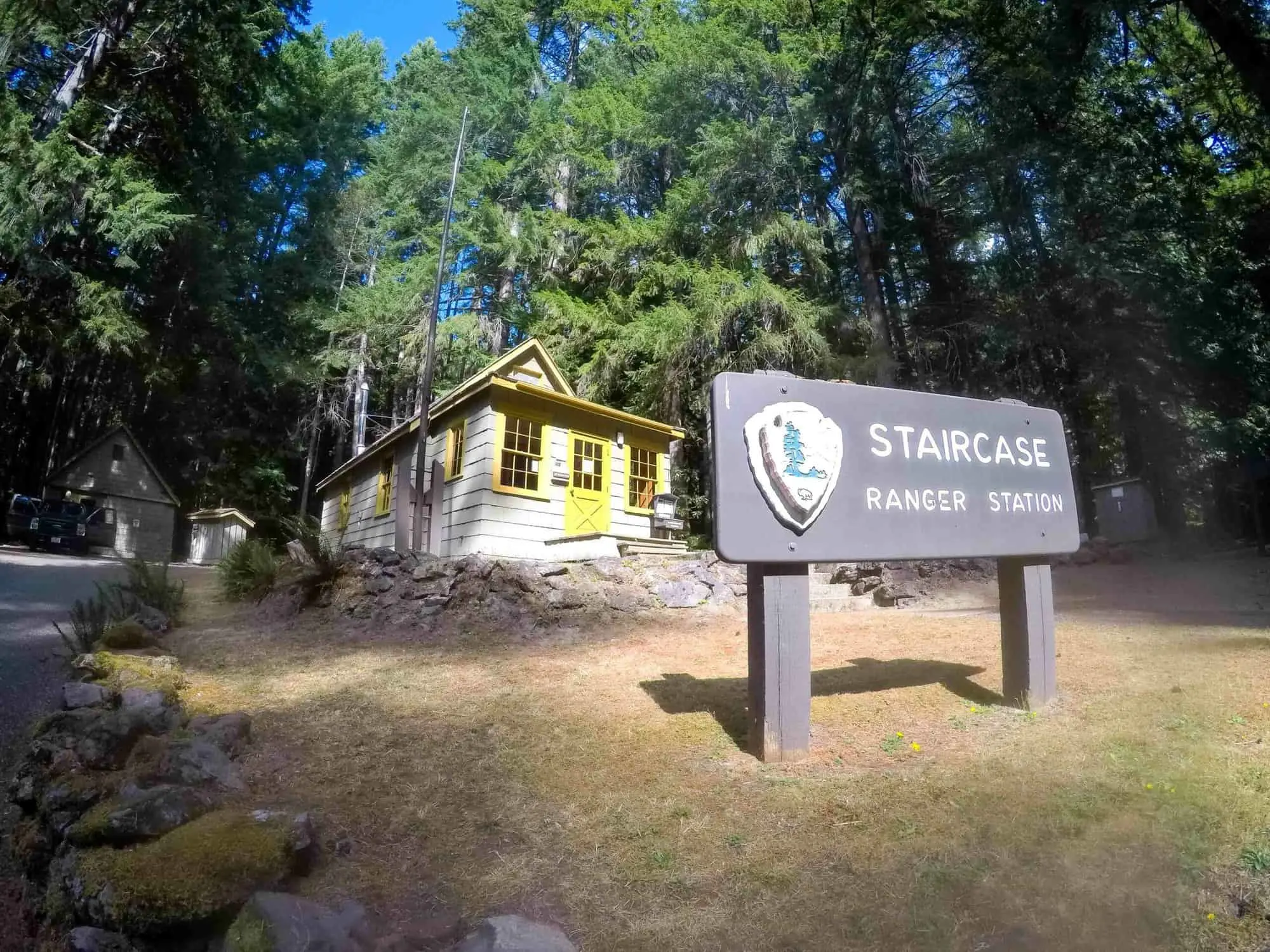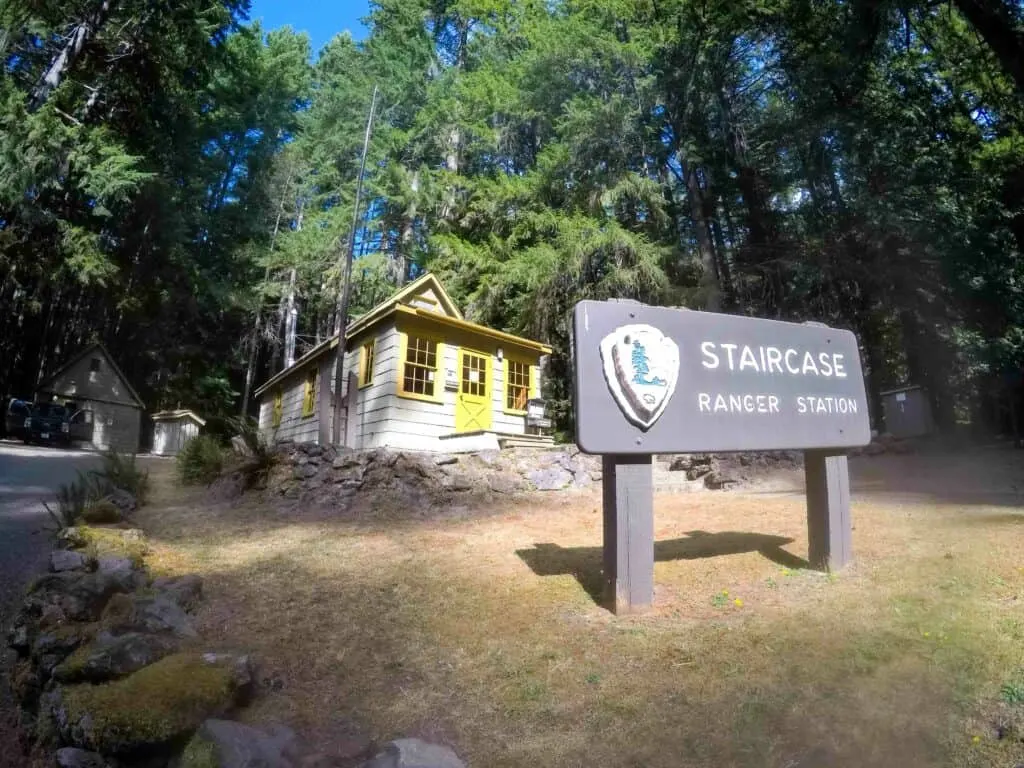 Warm clothes are essential as the weather in evening no matter the time of year is a lot cooler than the day.
Olympic National Park gets a lot of rainfall, so a lightweight and easy to carry rain jacket is one item you should not leave your home without.
No matter where you are travelling a first aid kit should be on your list. It gives you peace of mind that you have everything you need to treat any minor injuries. You could also add some paracetamol too.
A map of the park is a great thing to have in your back pocket. Service may be spotty so you shouldn't rely on apps and phones unless you have downloaded one.
Additionally a tidal chart is a good idea if you plan on visiting any of the beaches.
While many of the trails are shaded, suncream is should be worn as there is a lot of trails in the sun too. It is also not just a summer item, add it to your list in all seasons.
With lots of rainfalls and beaches to explore, it is best to have footwear that is not going to get your feet wet. From waterproof hiking shoes to sandals. Bring footwear for your Olympic National Park itinerary.
As mentioned above there are plenty of opportunities to spot wildlife at the park. If you are at the beach you way have to strain your eyes to see them. A pair of binoculars can help you get a closer look.
A day pack is important to keep all of your essential items. It should be big enough to carry all your snacks and water and a spare pair of clothes.
If you are waling in the rain forests then insect repellent can keep the bites to a minimum.
Depending on the time you are visiting, but the nights might get darker early. Headlamps are easy to use and help you find your way in the dark.
Olympic National Park Itinerary: Best time to Visit
Visiting Olympic National Park at the right time of the year is important.
The most popular times to visit Olympic National Park are in summer and autumn when you can enjoy the warm weather and vibrant colours of the leaves.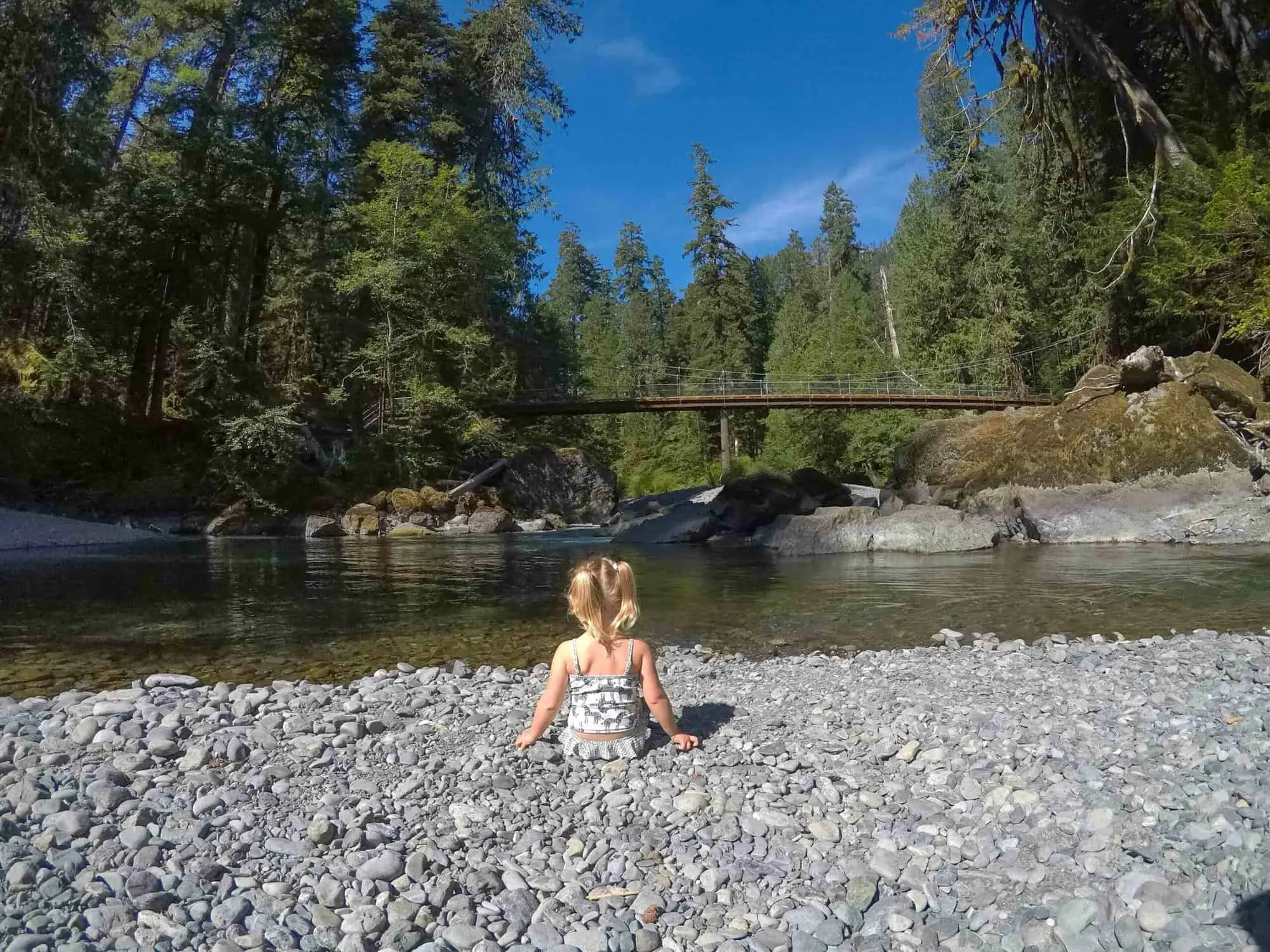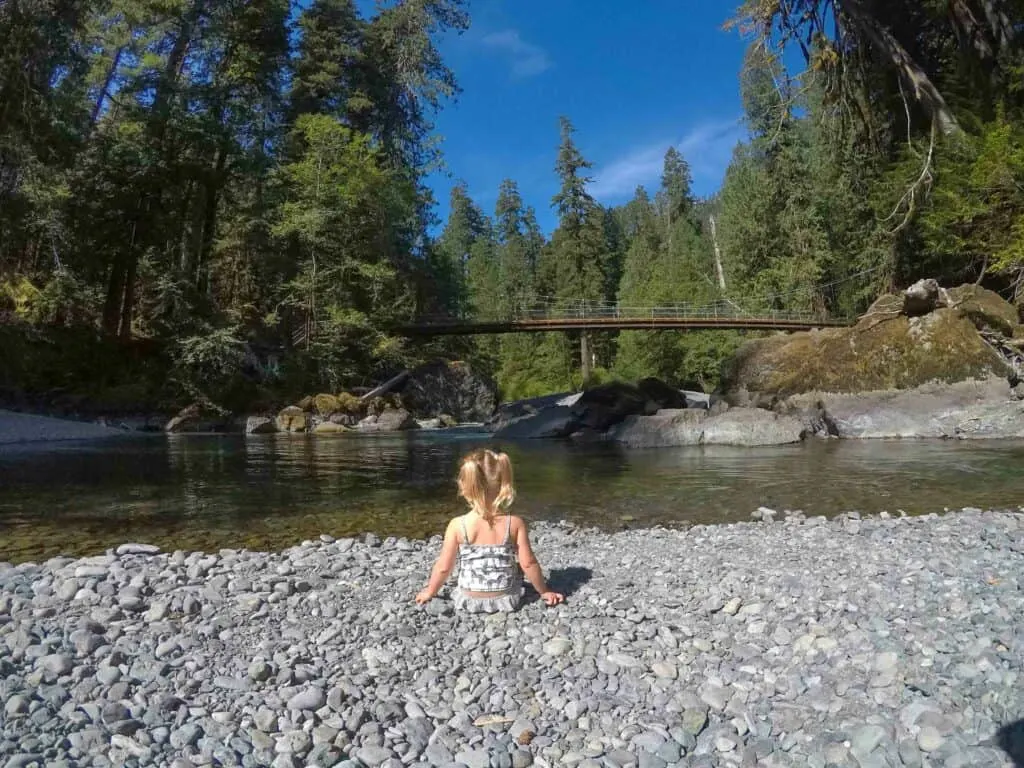 Winter in Olympic National Park is much less crowded than summer to experience the park's natural beauty. However, expect there to be a lot of snow on the ground. When it snows there can also be road closures and trails might be closed.
No matter the time of year you visit, there is sure to be rain as the National Park is probably the wettest place in the US.
The above Olympic National Park itinerary is just a guide. Any of it can be changed to suit you, your time frame and who you are travelling with.
The most important thing is to have fun exploring the beaches, the rainforests and all of the wonders that Olympic National Park has to offer.
You may also like:
How to Plan a Trip to Yosemite | April in Yosemite | The Best Hikes in Yosemite National Park | One Day in Yosemite | The Ultimate Yosemite Packing List | Yosemite in Fall | RV Parks Near Yosemite | Rafting in Yosemite | 10 Kid Friendly Hikes in Yosemite | Winter Hikes in Yosemite | The Magic of Yosemite in December | Best Photo Spots in Yosemite | Why Yosemite Weather in May Makes it the Best Time to Visit | 10 Reasons to Visit Yosemite in January | The Perfect Guide to Visiting Yosemite in March | 10 Amazing Things to do in Yosemite in February | 10 + Things to Do in Yosemite in June | Pumpkin Farms in Maryland
Best pumpkin farms in Oregon | Flying With A Toddler | Best Pumpkin Farms in Florida | Best Pumpkin Farms In California
Will you be needing travel insurance, flights, rental cars, or hotels for your trip?
Disclaimer: This post may contain affiliate links. By using them it will not cost you any extra, we will receive a small percentage of the sale.