I've heard so many great things about Vancouver Island, I felt we couldn't miss it on our Canadian itinerary which included stops in Calgary, Banff and Whistler. As usual, we didn't allow enough time on the island to see all of the highlights. At a guess, I would say four to five days would be a good period of time.
We stayed at the gorgeous Tigh-Na-Mara Seaside Spa Resort. Based just twenty minutes from Nanaimo ferry port, its in a great location for getting to many of the islands sites.
CLICK HERE TO CHECK OUT TIGH-NA-MARA Seaside Spa Resort!!!
The property comprises of several log cottages, ocean view rooms and spa cottages. We were delighted to stay in a one bedroom ocean view apartment. The resort underwent renovations that were completed in June, so everything was brand spanking new! This is our review of the fabulous Tigh-Na-Mara in our usual play, sleep and eat format!
Tigh-Na-Mara, Vancouver Island Review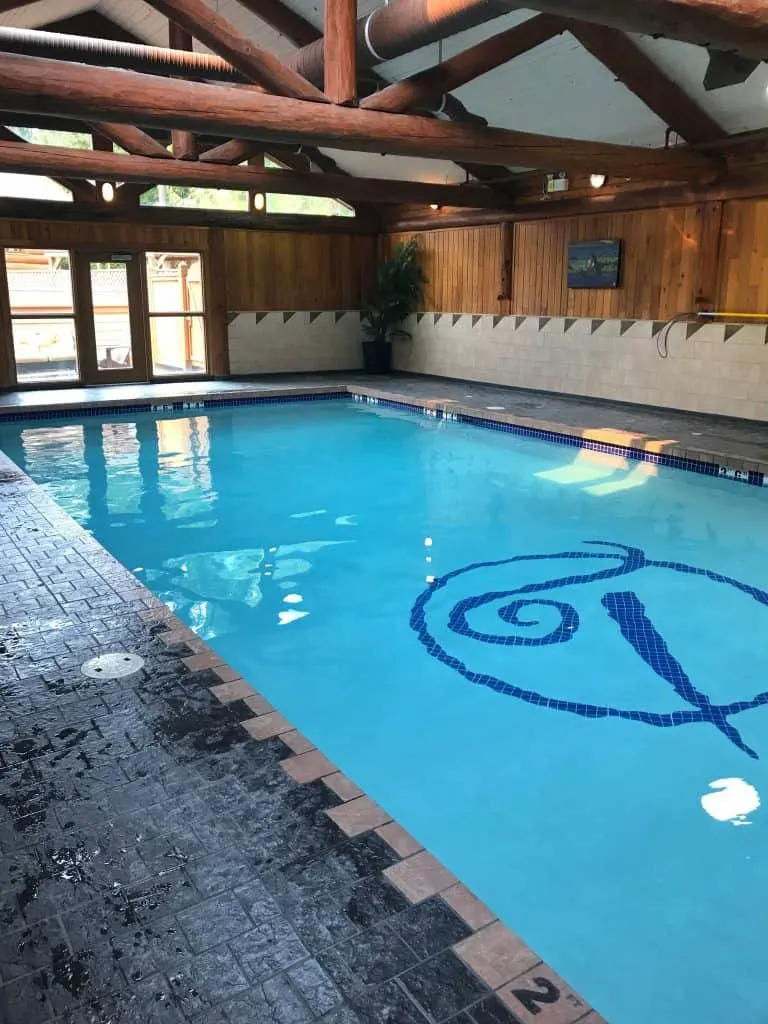 Tigh Na Mara is not short of things to do onsite for all travellers, whether it's a young family, couples or singletons.
As always, we made full use of the swimming pool which is indoors and right next to the gym. The pool is quite long and I loved how they have their pretty Celtic logo tiled into the floor.
In the same area there is also a hot tub and a roof top outdoor grassed area.The resort have giant games such as chess and checker in that area for the kids.
Playground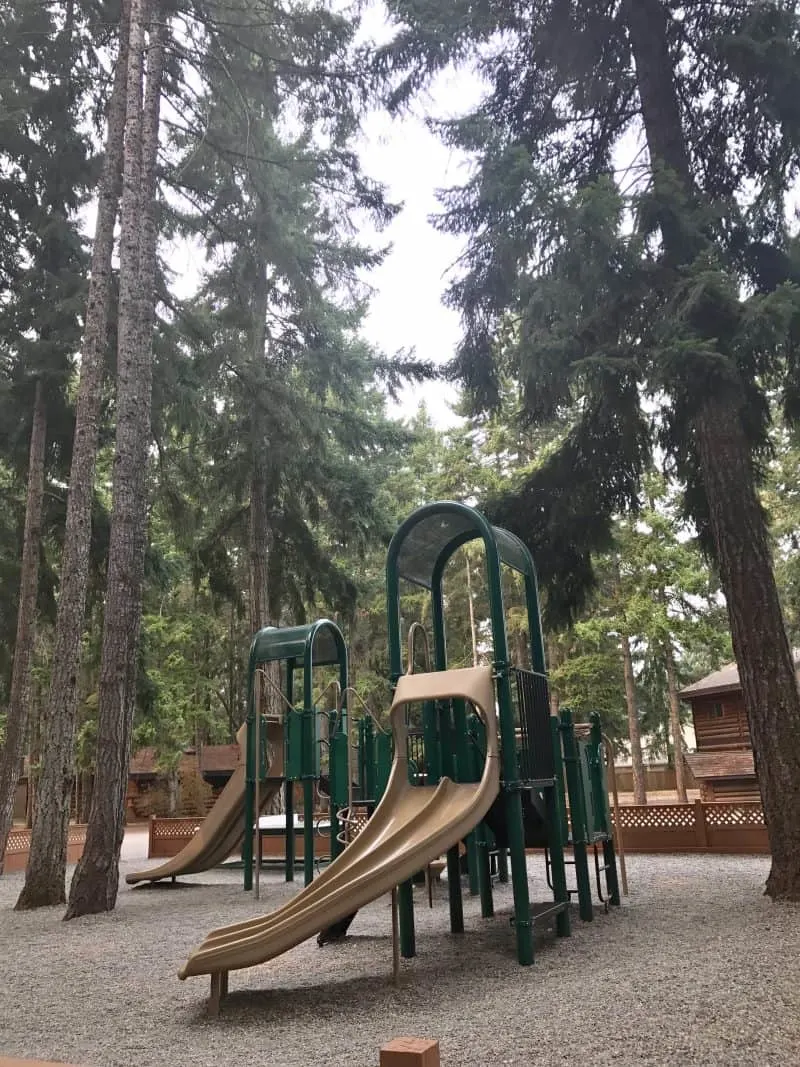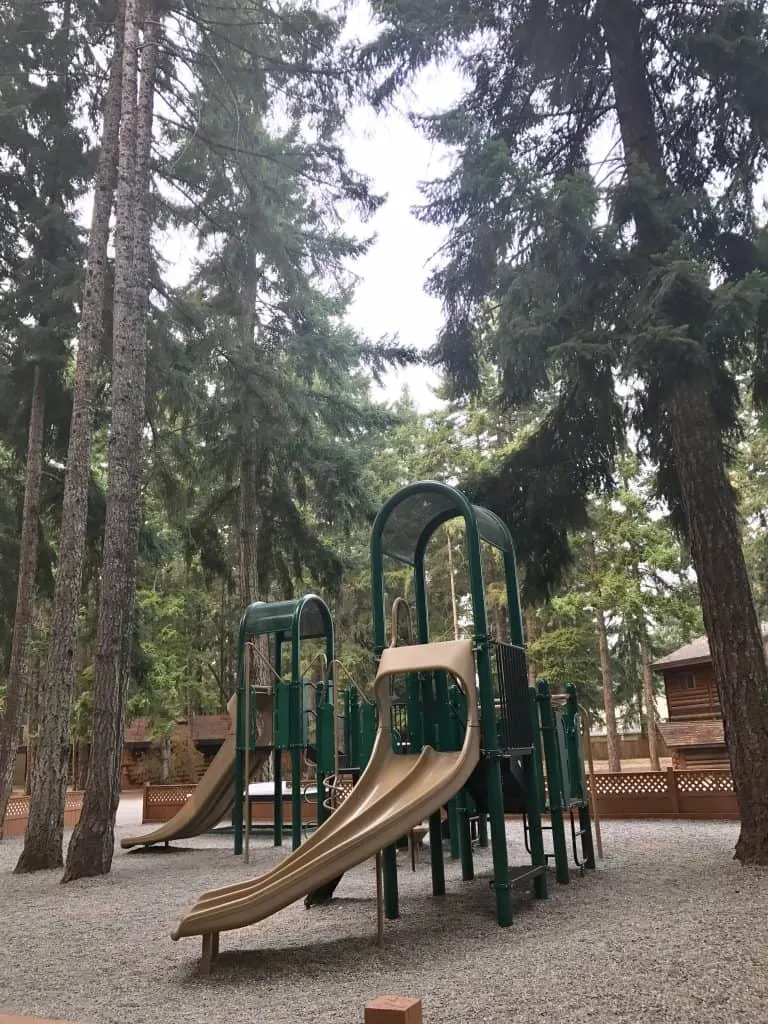 At the centre of the resort there is also a playground for little guests. Because its under all the trees its nice and shaded. It had all the usual playground amenities like a slide, climbing frame and table tennis. I noticed they had a hut that said 'kids corner'.
They put on a lot of recreational activities for kids in summer, spring and Christmas break. The programme is one of the largest of its kind in British Columbia. It seems like a very family friendly resort in that respect.
Bike rentals
Bikes can be rented from reception and they have children and adult size. They also have tandem bikes which are always fun! There are some awesome trails in the area that are easy for families.
The beach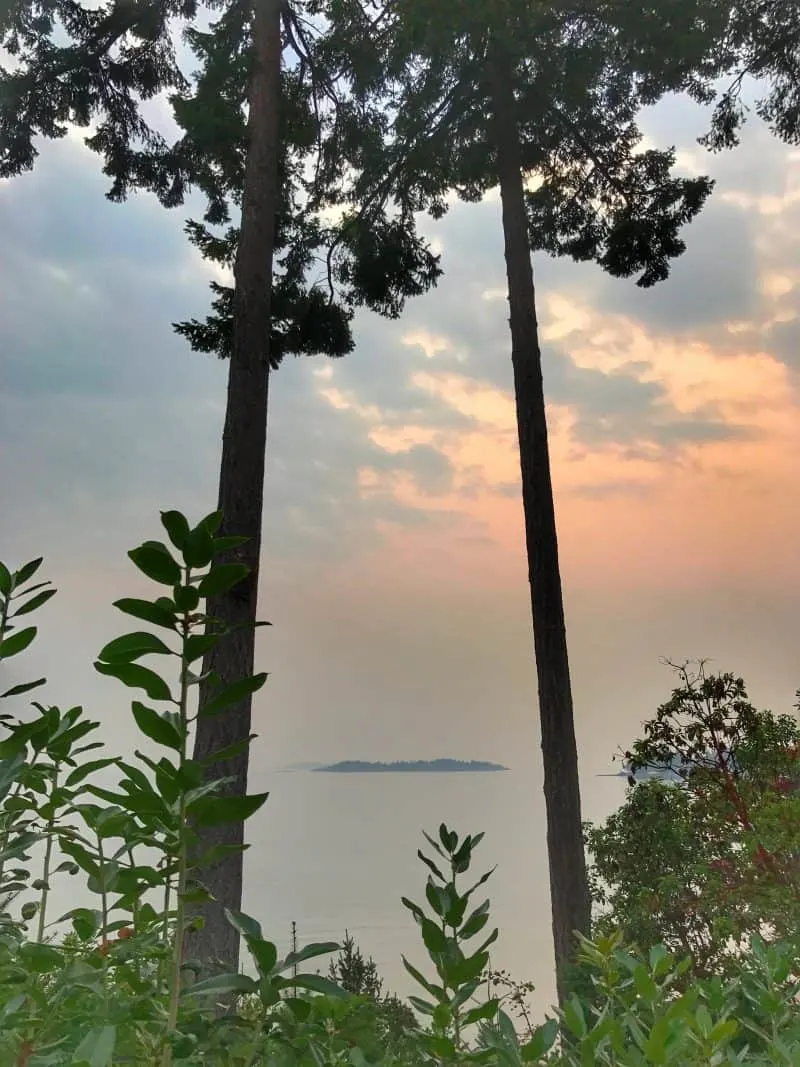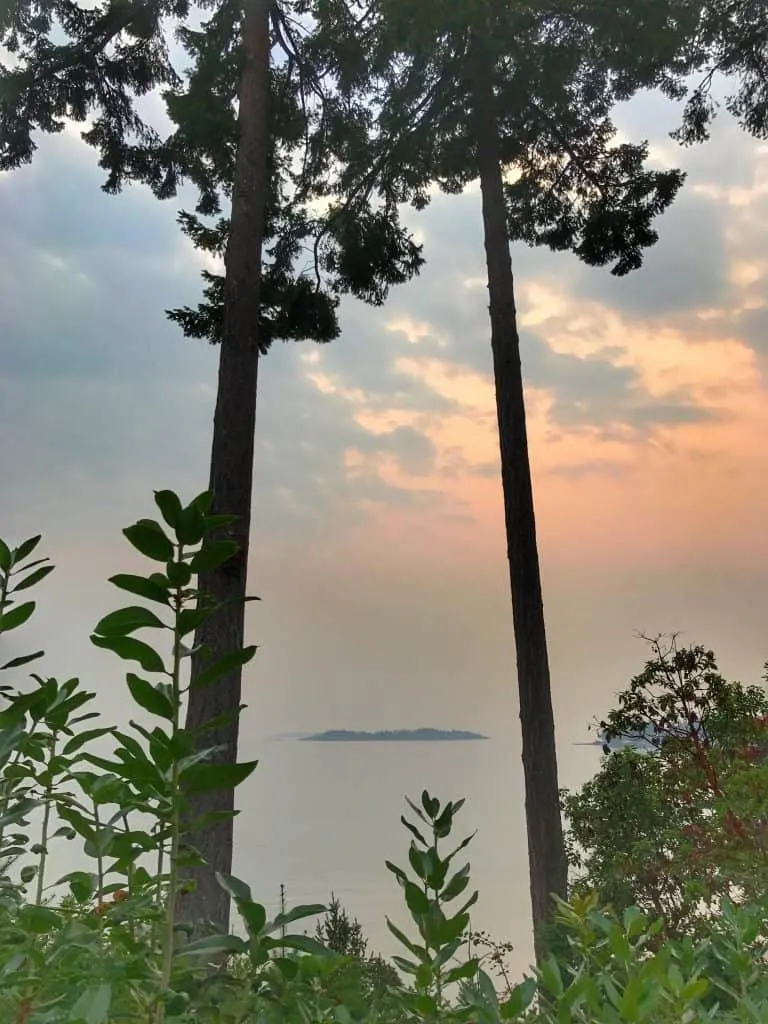 As much as we loved being in the mountains throughout our time in Canada, it was really lovely to wake up to the ocean.
The sun rises in such a great spot to take nice photos and the water is calm so its ideal for the kids to play. Ocean view rooms are just stunning for watching the beach change throughout the day!
Grotto Spa
Grotto Spa is across the road from the main part of the resort. We spent a couple of hours in the evening hanging out in the mineral pool.
The resort were able to arrange a babysitter for us. The lady was adorable and great with the kids so we felt very comfortable leaving them for a while.
I learnt after our stay that it was voted number 1 spa in Canada for two years in a row by Spas of America, that's saying something!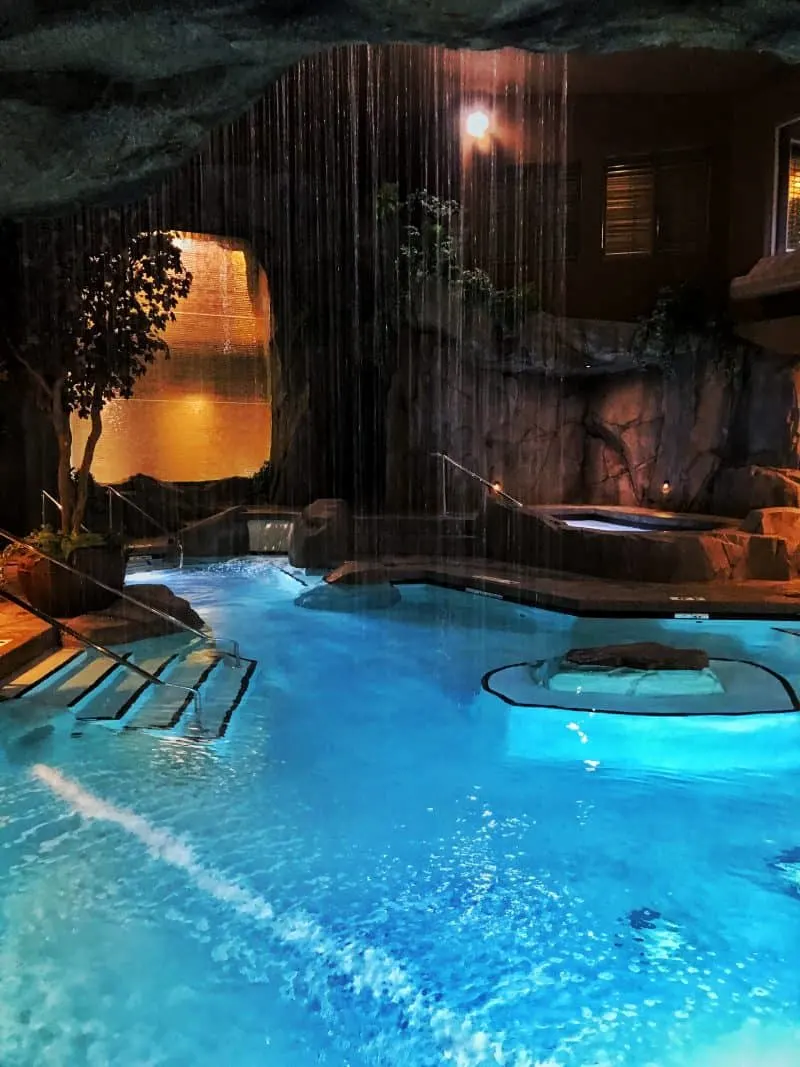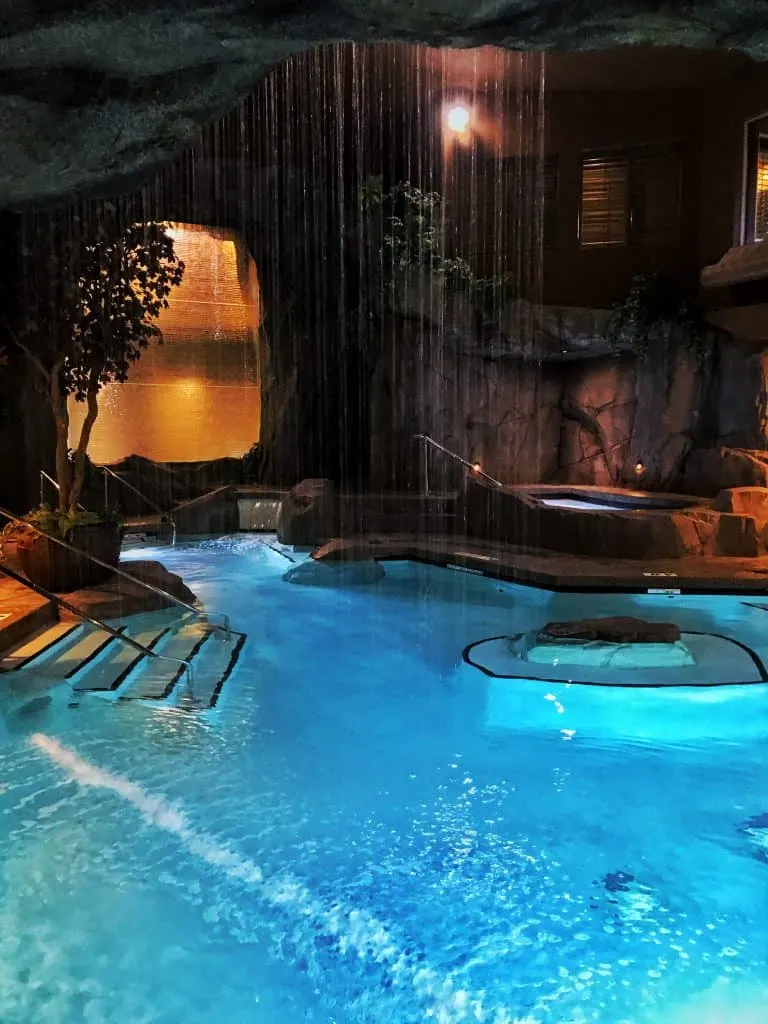 The spa was so enjoyable and we felt so relaxed afterwards. They offer some lovely treatments and also endless tapas at their treetop restaurant when purchased as a package.
It seems like the perfect spa day out whether its with the girls or hubby. I am sure some of the locals make good use of it!
Sleep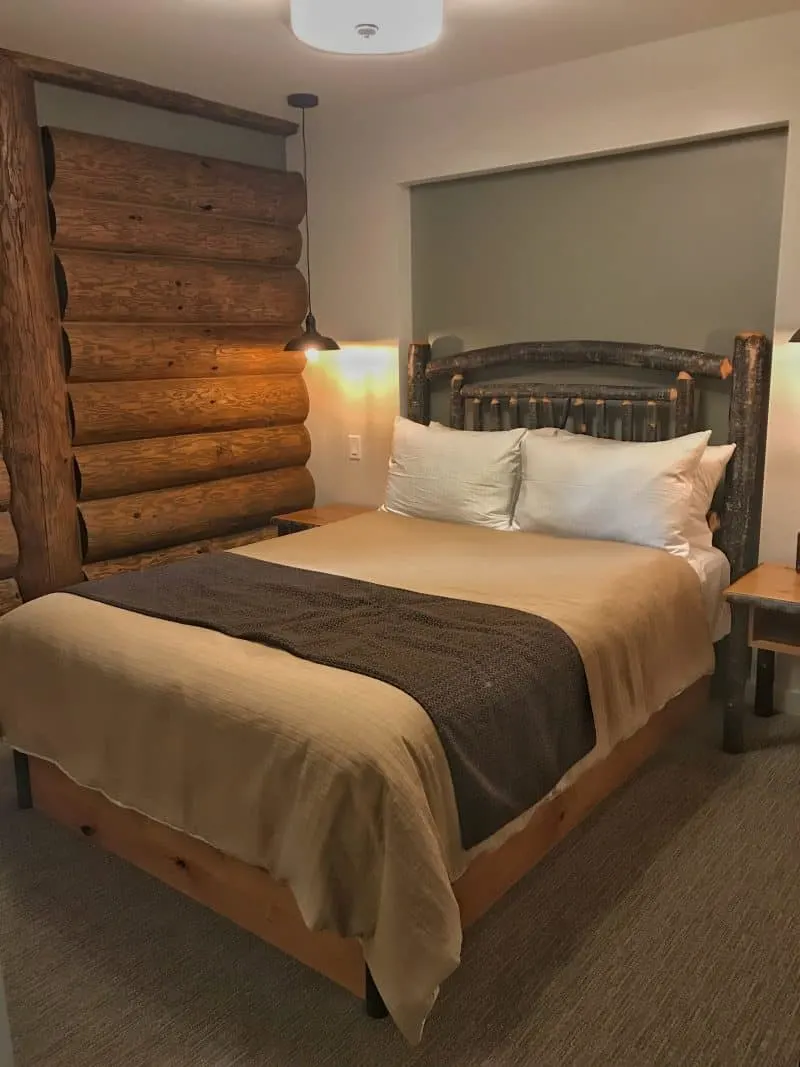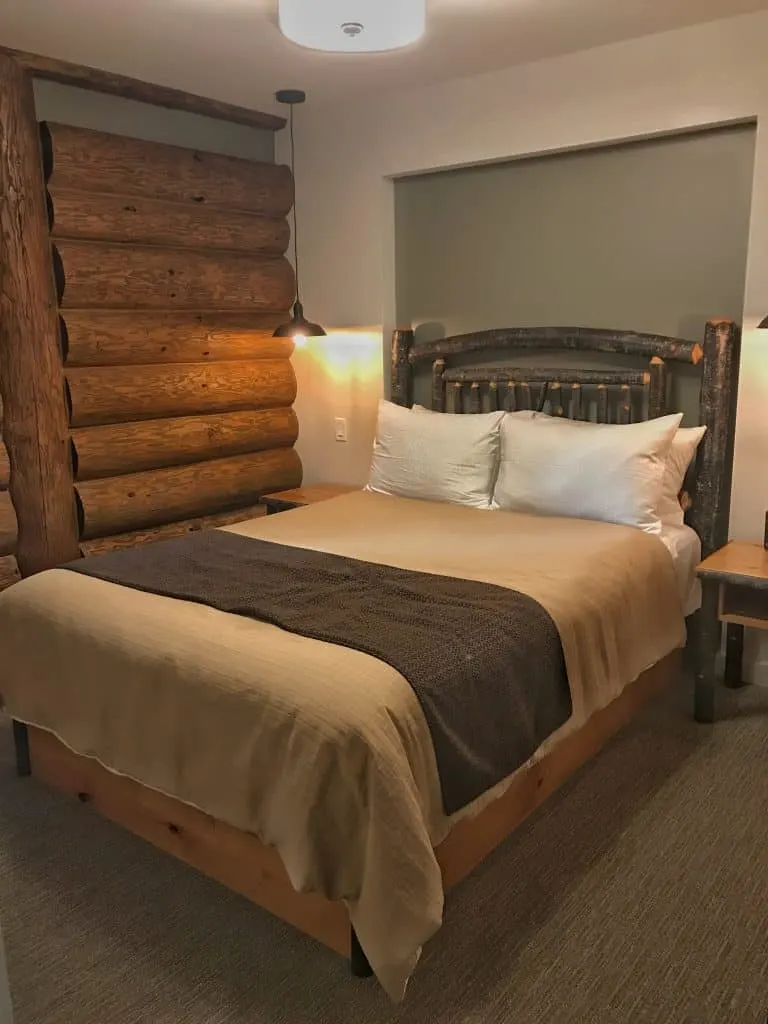 Our ocean view self-catering apartment had one bedroom and a fold out bed in the open plan living area. The large decked balcony was such a lovely place to sit and take in the views of the ocean. There was a large flat screen TV that did not get much use for obvious reasons but I imagine it would be great for a cosy night in.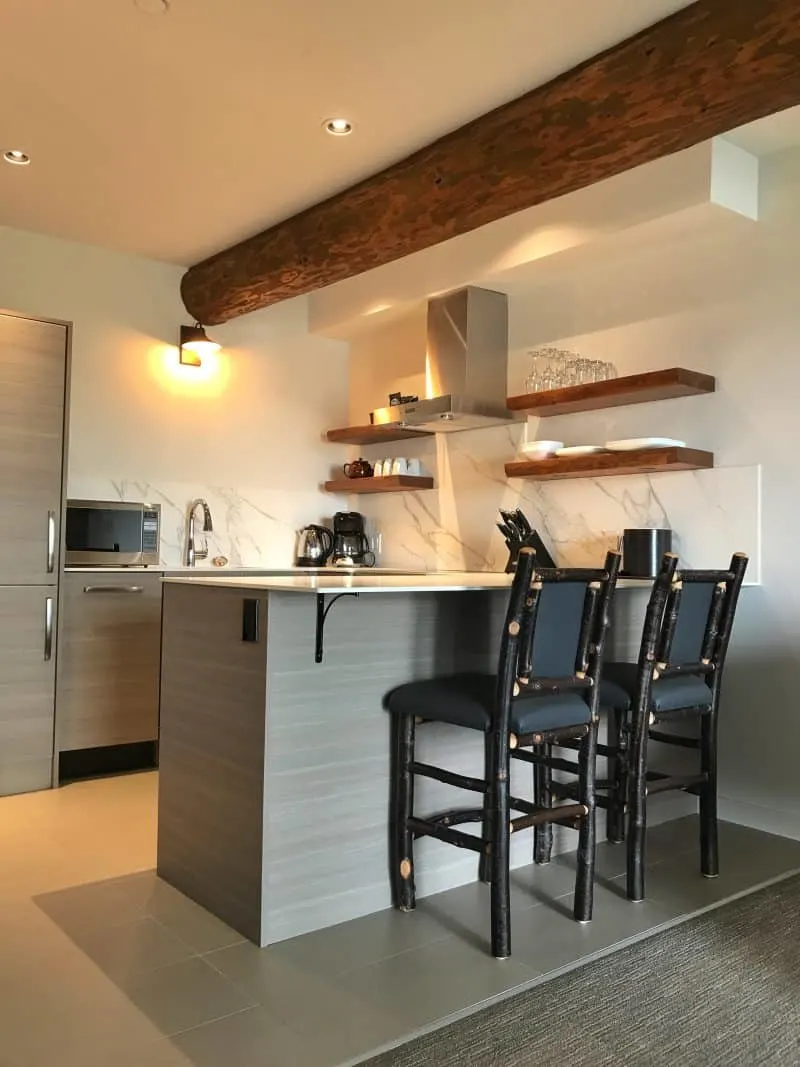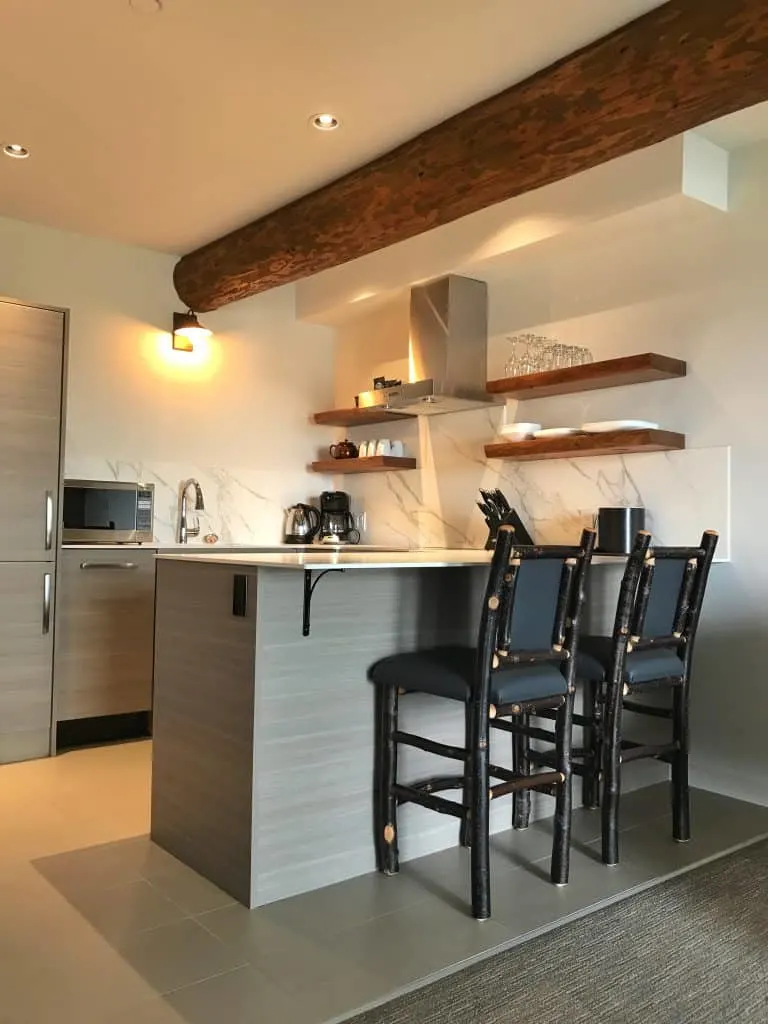 The interior design of the rooms integrate the surrounding forest with wooden beams but as you can see from the pictures its also quite modern. The apartment had large cosy sofas and a kitchen with everything. The resort provided complimentary snacks on arrival. Our little one loved the freshly made cookies and apples!

Eat
Within the resort, the Cedars Restaurant serves breakfast, lunch and dinner. They also have a nice bar area for drinks and cocktails. We had all of our meals there since we were feeling lazy to do much else and the food was great.
Breakfast is made to order and they have everything, from, waffles to salmon and avocado eggs benny! They have kids menus for each meal and always provide colouring to keep the little ones entertained. Lunch and dinner also have some great dishes. I always love the fish options when we are near the ocean.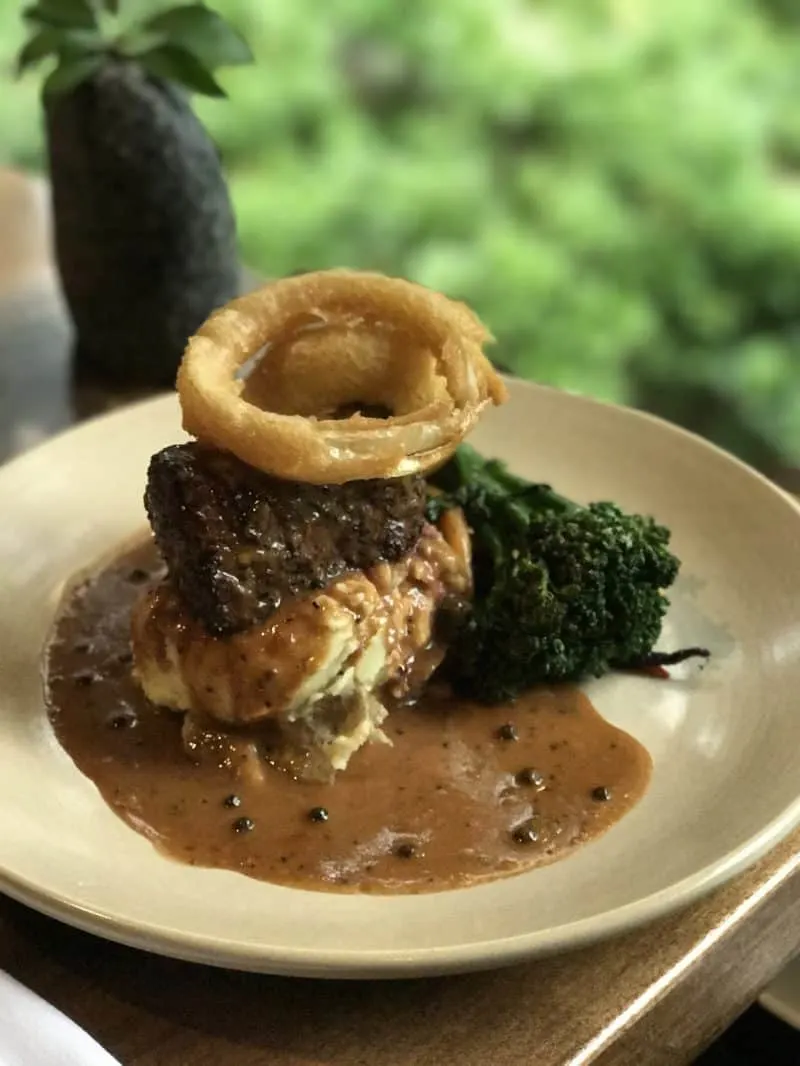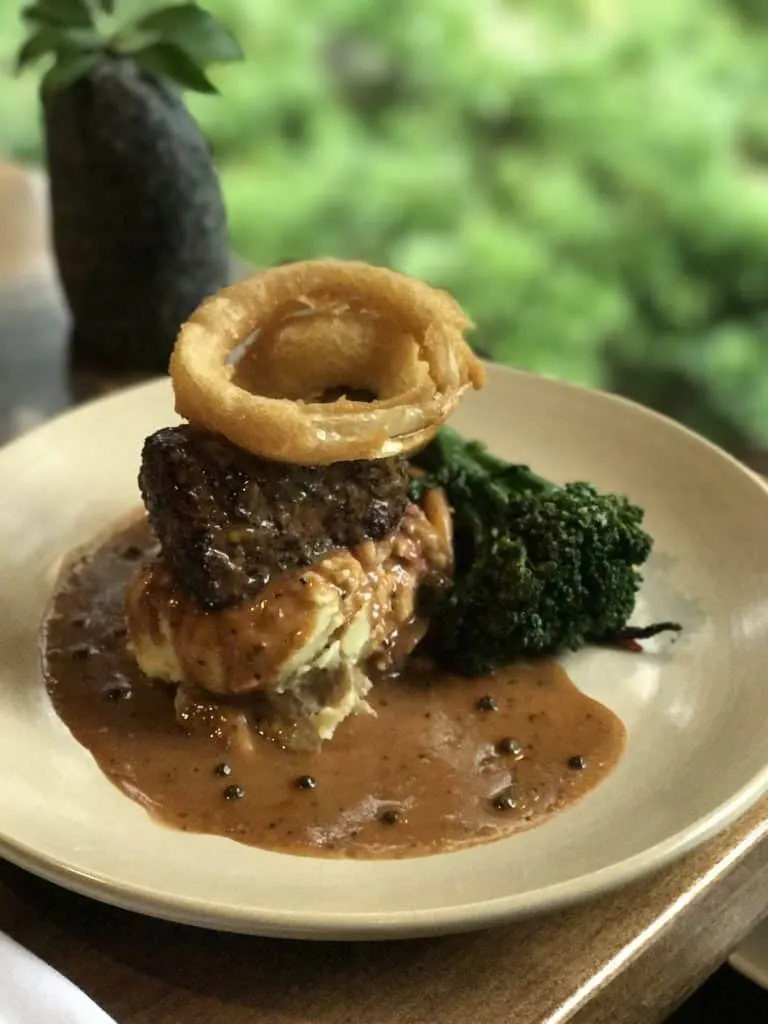 With the style of accommodation there is always the opportunity to cook for yourself, depending on what takes your fancy.We had a fabulous night at Tigh-Na-Mara. From the incredible spa and fine dining to endless activities for kids and spectacular views, it had everything!
For rates and availability at Tigh-Na-Mara, click here.
Have you found our review of Tigh-Na-Mara helpful? I love to hear from you, leave a comment and I will get back to you.
Disclaimer: We stayed at Tigh-Na-Mara as guests. As always, all views expressed are entirely our own.