Whistler is a cute village an hour and a half north of Vancouver. Famous for being the largest ski resort in North America, and home to the winter Olympics in 2010, Whistler most certainly feels like the adventure capital!
As we visited in summer, we had a completely different perspective. Nonetheless there was plenty to see and do in Whistler with kids during the summer!
The pedestrian-only village is cocooned at the foot of Blackcomb and Whistler Mountain. The base of both mountains is very much the hub of all the activities.
Mountain bikers can be seen coming to the end of their adrenaline pumping track and I can totally imagine it being the opposite with skiers and snowboarders in the winter. Here is our play, sleep and eat guide to Whistler with kids.
Things To Do In Whistler With Kids
Pedal boating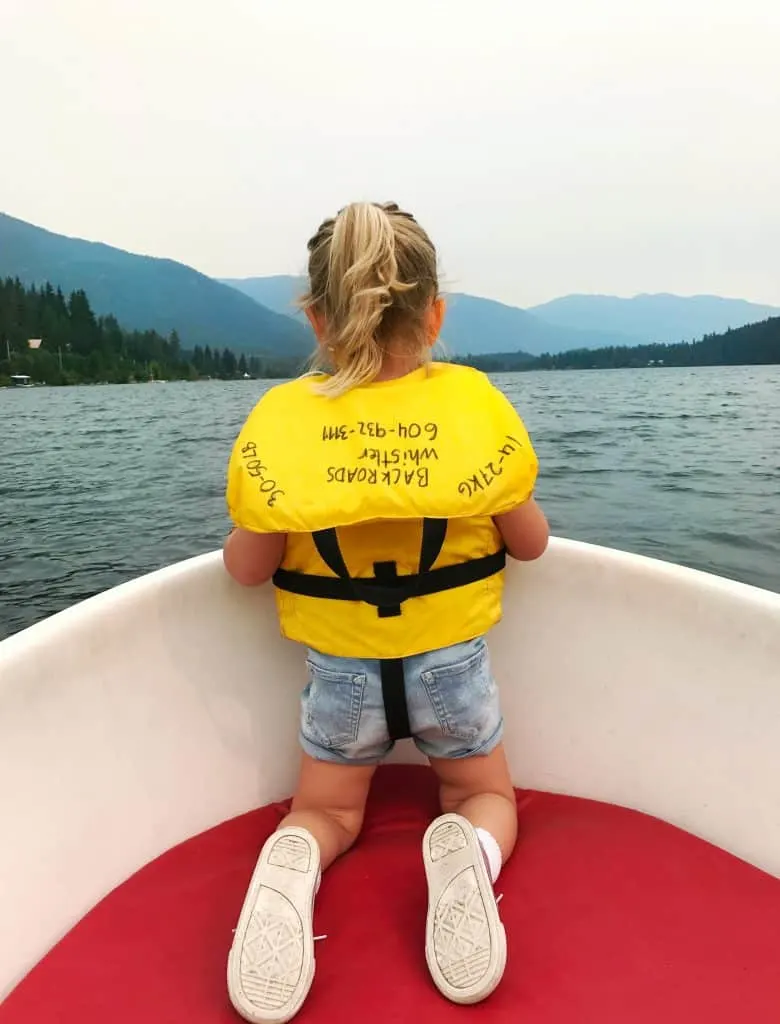 Alta Lake, based just a three minute drive from the village is a quiet and serene spot in Whistler. Surrounded by mountains Alta lake is one of the smaller bodies of water I have seen in Canada. We stopped by for a morning pedal boating experience. We did a full lap in under an hour, it was so peaceful and serene.
Next to the rental office there is a provincial park that also has a playground and picnic benches. Besides pedal boats, they have canoes if there is more than one adult that can help with rowing.
Photo safari tour
Whistler photo safaris run sunrise and sunset tours of the winter olympic park. They collect you from your hotel in a really nice 4×4 jeep. Our tour guide Joel took us through the park on the lookout for bears in their natural habitat.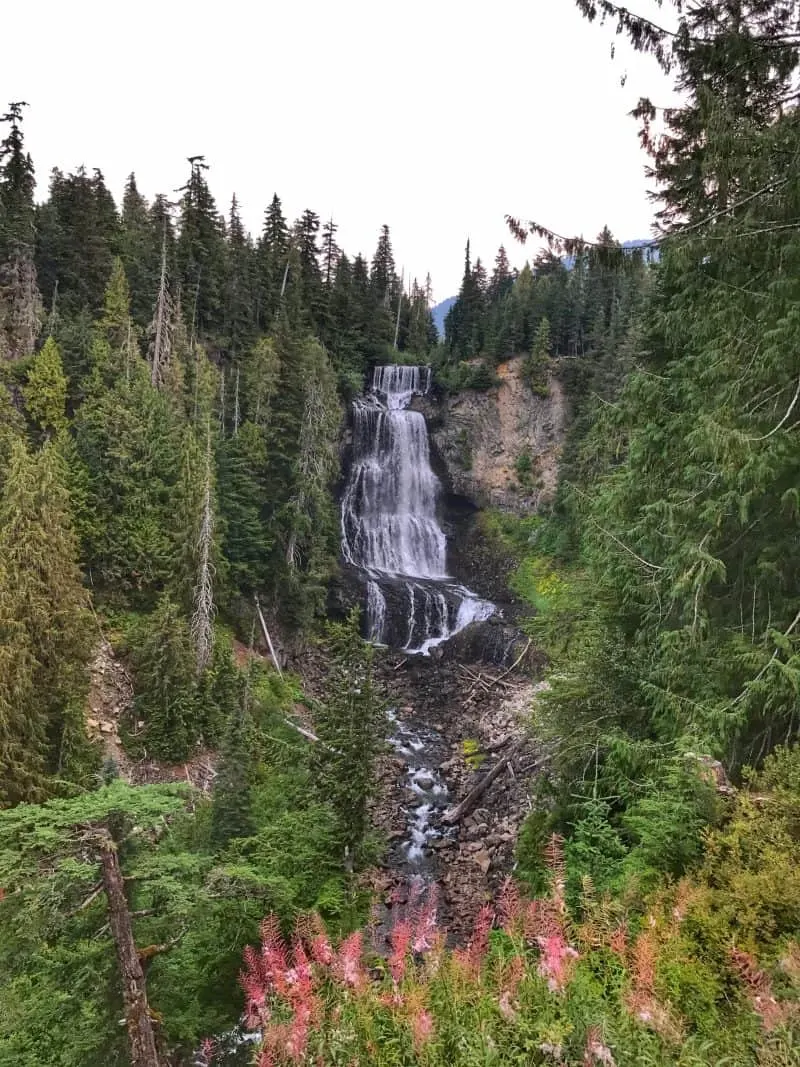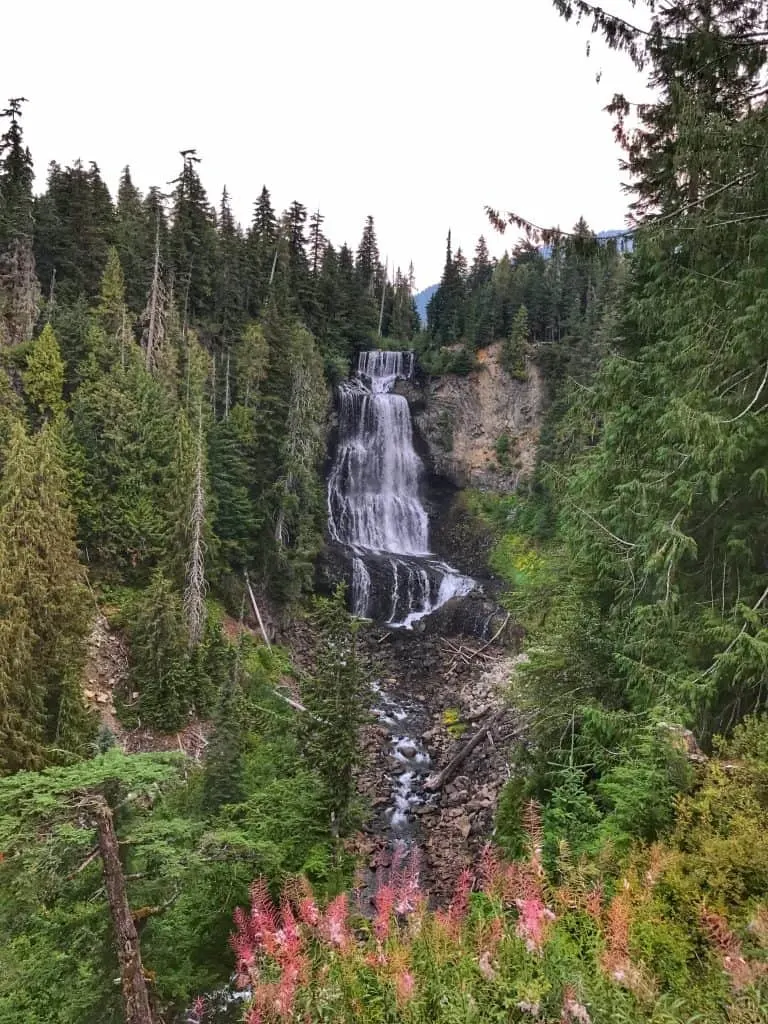 He had a wealth of knowledge about their behaviour, habits and pointed out interesting things like marks where they had been scratching.
He imparted lots of information about the different types of bears in the area. As it was berry season when we were visiting, we didn't see any bears but it was still a really interesting tour.
They have an exclusive agreement with Whistler Olympic Park to access the area after hours.
The guide also takes all guests to see the world famous ski jump. The view from the top is outstanding and certainly gave us a new found respect for the athletes. They are seriously brave to launch themselves off into the unknown!
Peak 2 peak gondola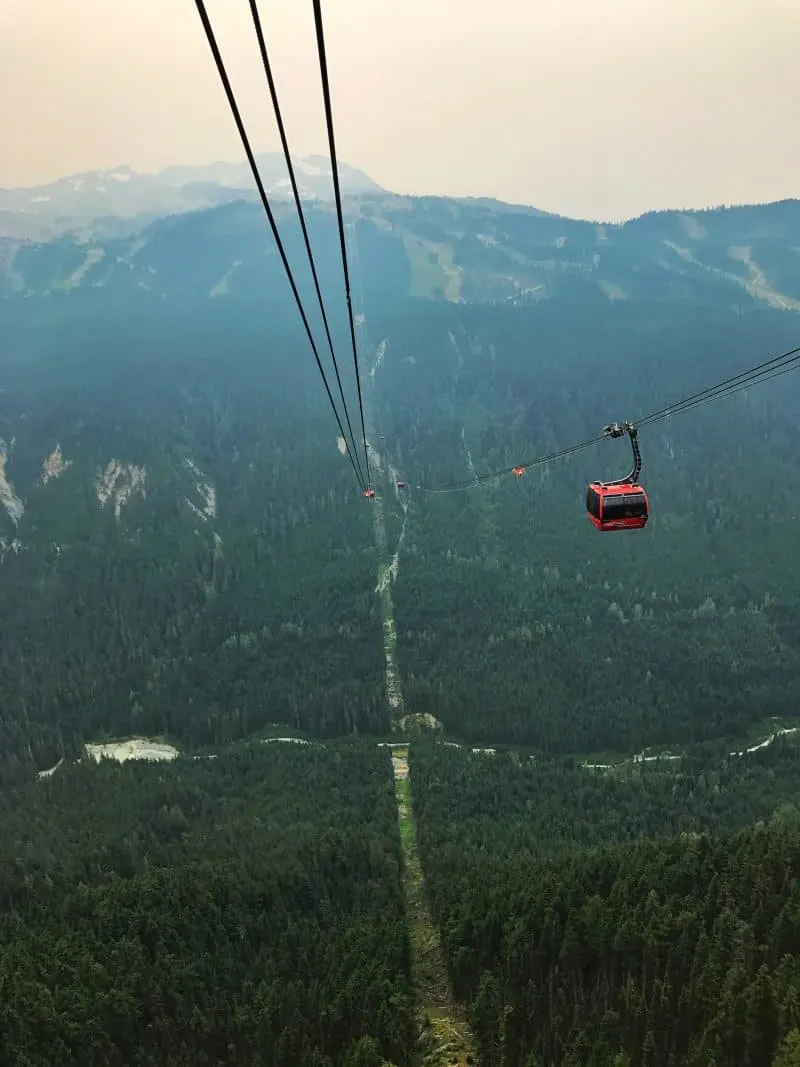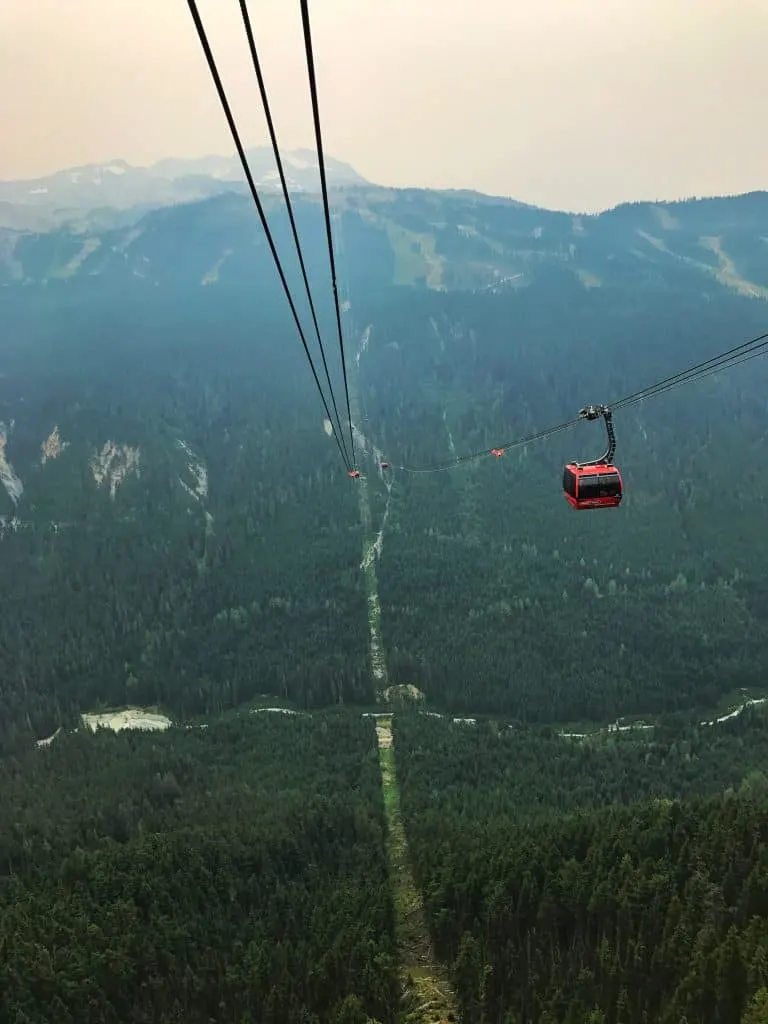 We have been on many a gondola rides throughout our travels including one in Banff, but there is nothing quite like the peak 2 peak. Firstly we ascended on a thirty minute ride to the top of Whistler Mountain before jumping on the next ride that crosses the valley to the Blackcomb Mountain.
It is the longest unsupported lift span in the world. The pine forest below is dwarfed by the 436 metre elevated view.
Squamish Lil'Wat Cultural Centre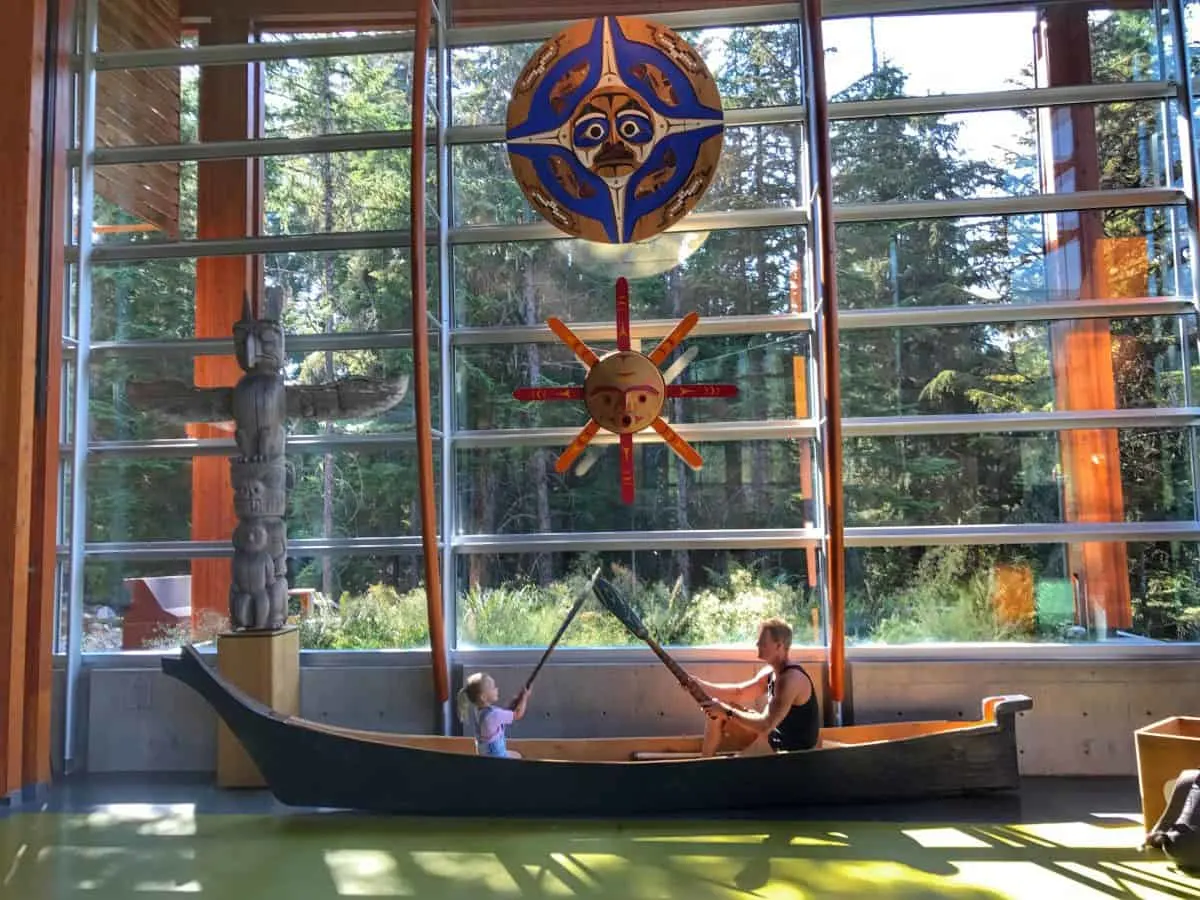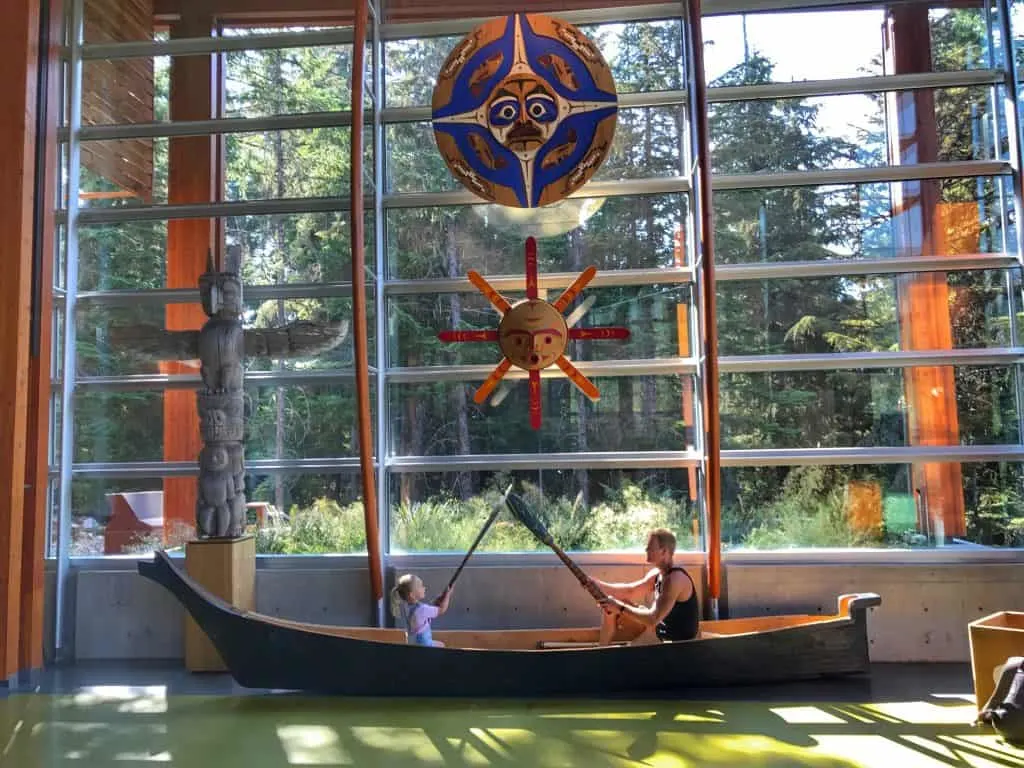 The cultural centre of the indigenous people is just a couple of minutes from the village. The building has a beautiful architectural design, shaped similarly to a canoe boat.
They provide hourly guided tours and they take around twenty minutes. Although our little one is only three years old, I was surprised how much she engaged in it.
They show a video first which demonstrates a lot about Squamish Lil'Wat customs and traditions. Later we walked around the centre and were shown all of the artefacts.
At the end we made rope bracelets with wet cedar. Esme is still wearing hers, she loved the craft element of the tour.
Playgrounds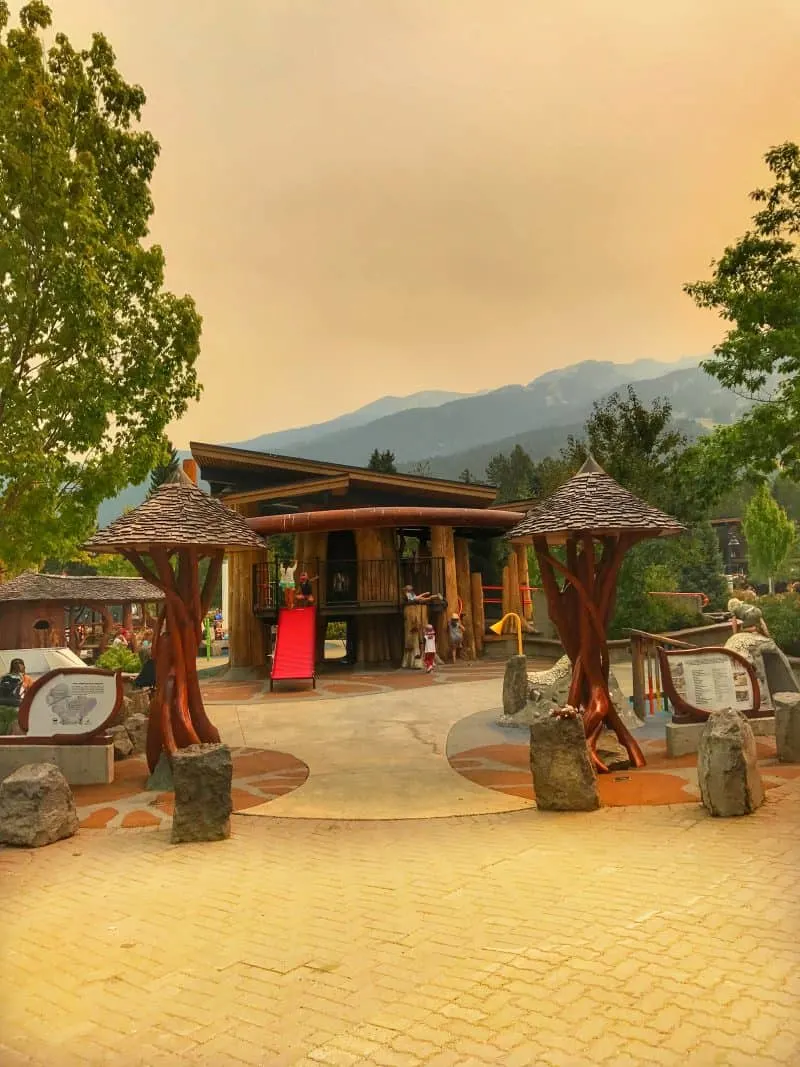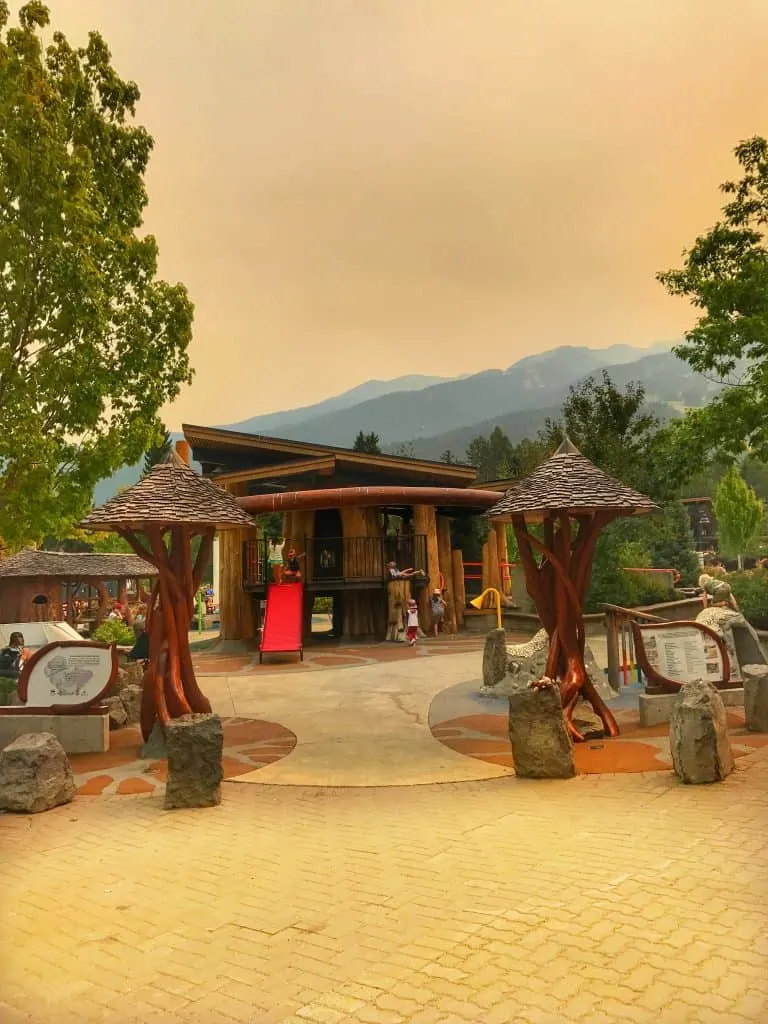 We stumbled upon a very quirky playground right in the centre of Whistler village. Decked out with a sponge floor, little huts and an unusual roller slide, it was hard to get Esme to move onto our next activity. We picked up take-away lunch from a nearby cafe and chilled out at the playground for a while.
Whistler Babysitting Service
Whistler is quite a cool town to have some kid free time. We had intended to do the zip trek and booked a babysitter from Whistler babysitting, they were highly recommended by the local tourism board. They ask for a four hour minimum booking and the rate is $17 per hour for 1-2 children.
What I loved is they don't have to sit in the apartment with the kids. They can take them out and offer activities such as nature walks, snow play and swimming. They can also bring art projects, dress-up and videos.
It's such a cool service and they have so much extra to offer from a traditional babysitting service. Esme loved the time with her babysitter! She must have played with her the entire time we were gone because her massive sticker book was all done when we got back.
Places To Stay & Restaurants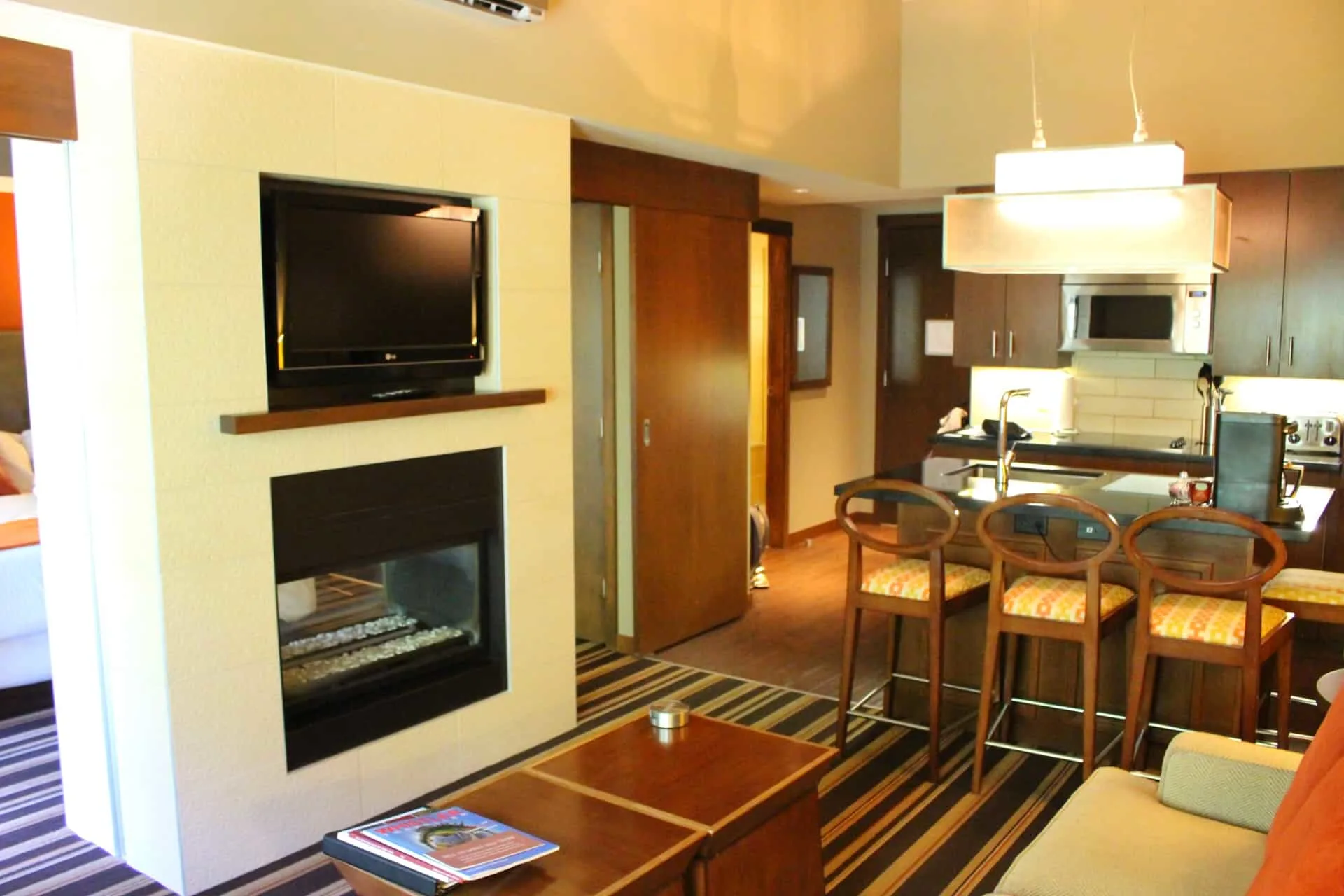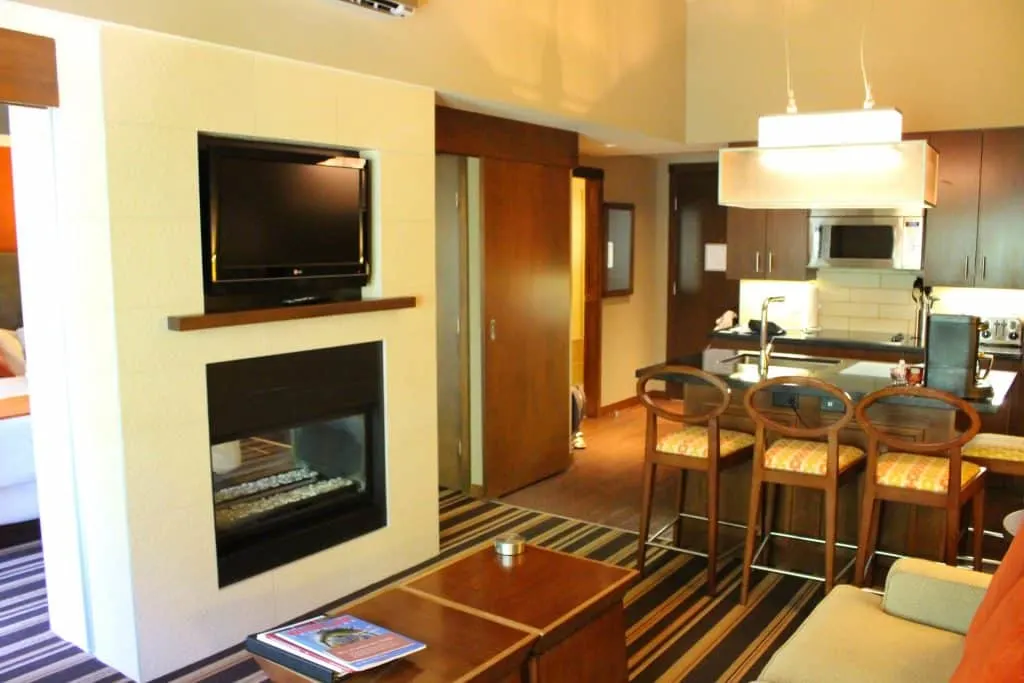 We stayed at Evolution serviced apartments in Creekside, just a seven minute drive from Whistler village. The apartments have a modern alpine feel, especially with views of the mountain and nearby forest. Like most people visiting the area, we had a rental car with us and they had free underground secure parking.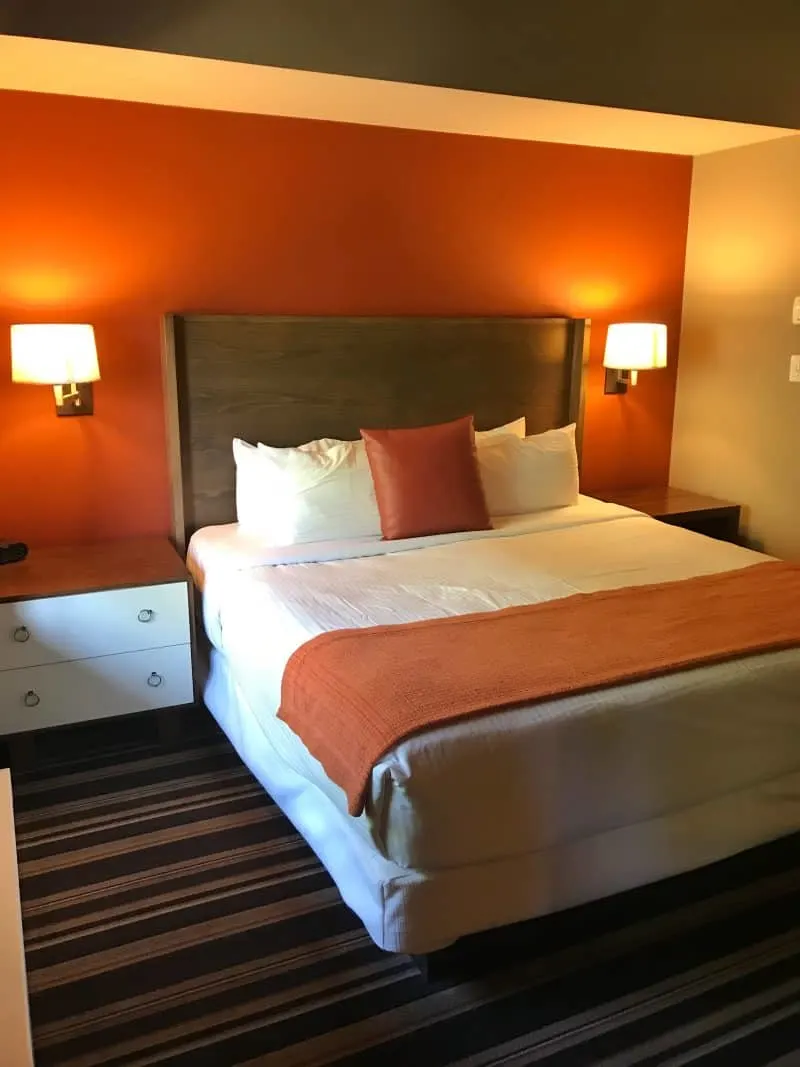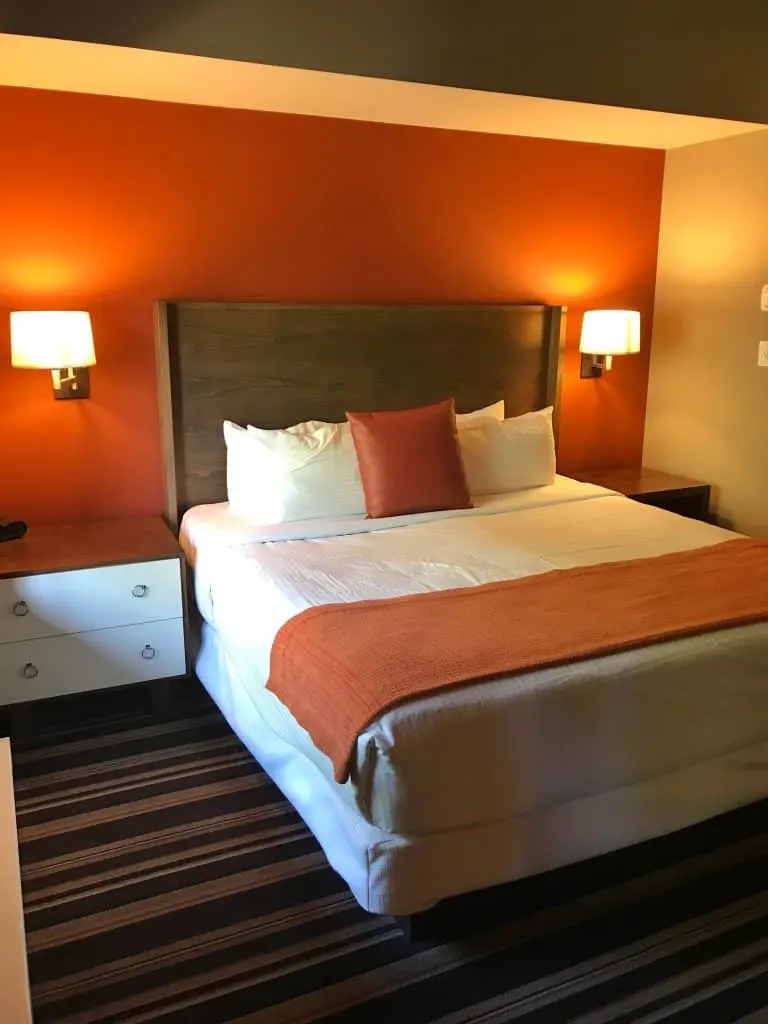 We stayed in a one bedroom apartment on the fourth floor. It was kitted out with all mod cons in the kitchen and washroom. It even had underfloor heating! And the bath is the deepest I have ever seen in a hotel, it was so lush!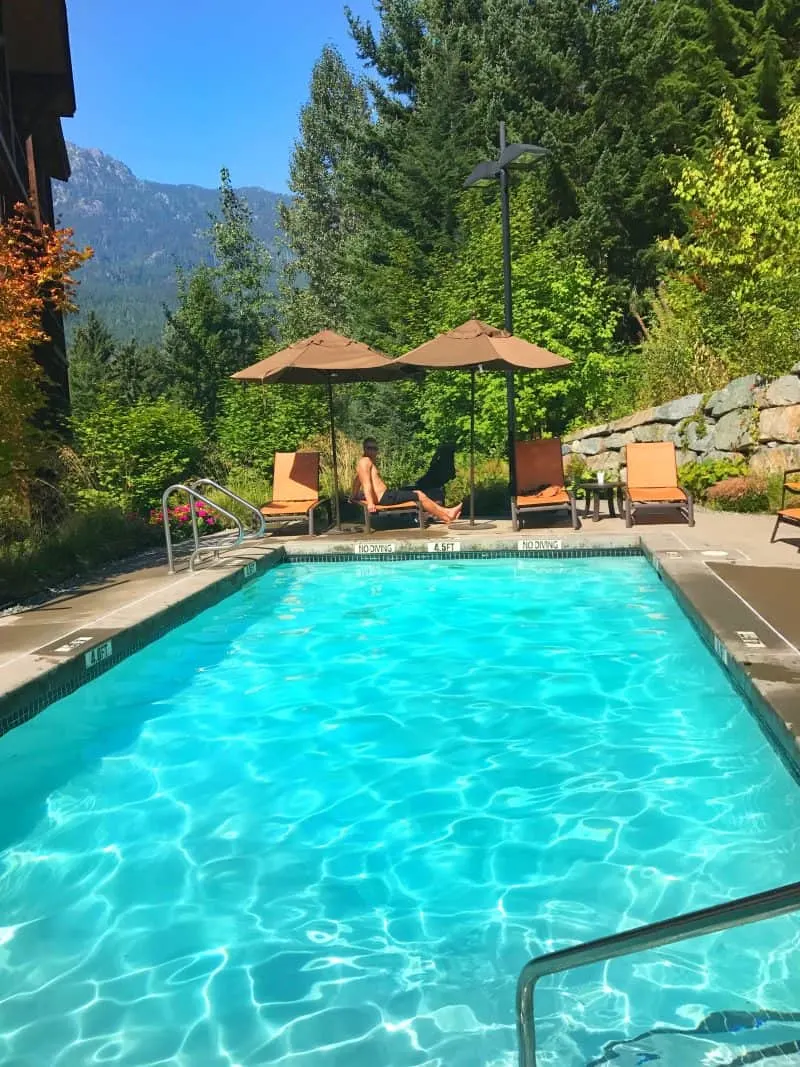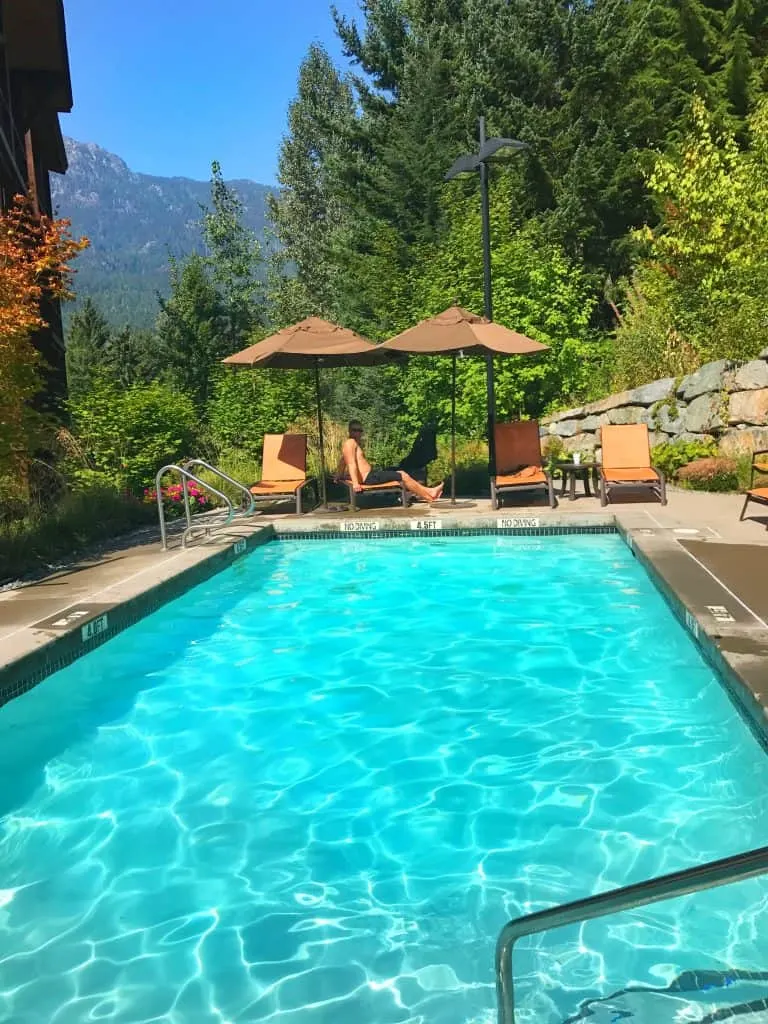 Downstairs in the lobby there is a media and games room. There is also a giant TV and table tennis. Perfect to keep older kids entertained in the evenings. Out at the back of the property there is a lovely outdoor swimming pool, hot tub and sauna.
Our little one had hours of fun in the swimming pool and there are plenty of loungers with umbrellas to sit and relax whilst the kids have fun.
In the evenings we sat on our large balcony relaxing after dinner. Ordinarily, we can list many local restaurants. However as we had a self-catering apartment and a nice grocery market next door, we decided to make meals ourselves. For rates and availability at Evolution click here.
Overall we really rated Whistler. If we return, we would love to see it in the winter time for some snow action!
Have you found our perspective on Whistler with kids helpful? I love to hear your views, leave a comment and I will get back to you.
Disclaimer: We worked in partnership with the local tourism board to promote Whistler as a destination for families. As always, all views expressed are entirely our own.